With these 8 easy Eye of Round Steak recipes, you'll be able to turn this inexpensive cut into an amazing meal and take your beef game from boring to exciting before you know it!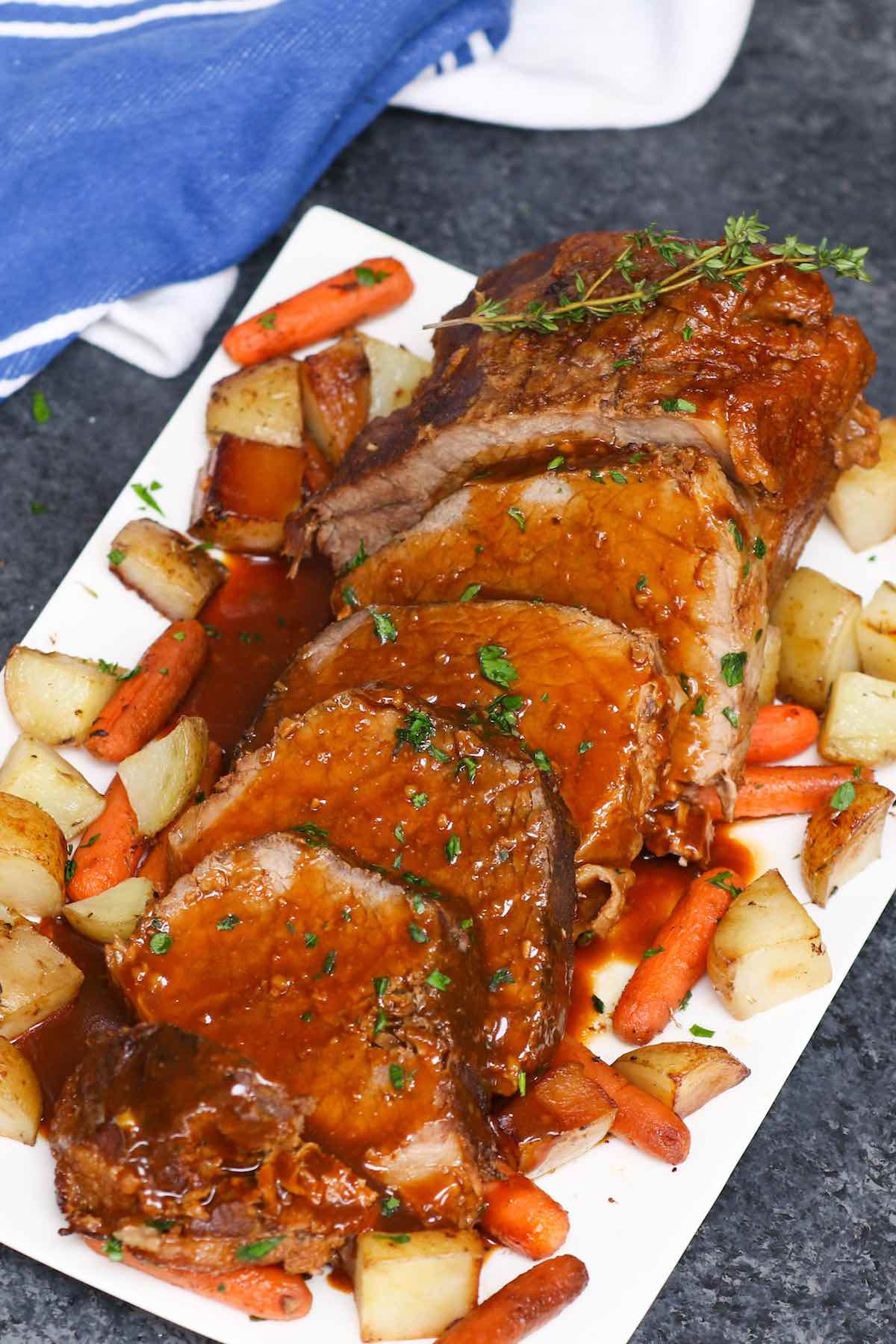 Eye of round steak is one of the leanest available cuts of steak. When cooked properly, it's a delicious beef steak that's low in fat and calories. Our favorite way to cook this type of steak is braising as low and slow method will produce really tender and juicy meat.
What is Eye of Round Steak Good For?
You may think that your options are limited for eye of round steak, but that isn't the case. It's a versatile cut of meat that offers more than a typical roast. Once cooked, you can use it in soups, stews, stir-fries, and so much more.
How to Tenderize Eye of Round Steak?
There are a few different options available to tenderize a tough cut of steak.
You can pound it by placing the steak between pieces of wax paper or plastic wrap and hitting it with a kitchen mallet, a rolling pin or a saucepan.
You can also apply a generous coating of salt to the meat, an hour before you're ready to prepare your meal.
Another option is to place the steak in a baggie or container filled with your favorite marinade for as little as 3 hours or up to 24 hours.
The knife method is done by making small cuts against the grain in one direction and then repeating in the opposite direction. However, if you really don't feel like adding extra steps to your cooking, you can tenderize the steak by cooking it in a crockpot.
Best Eye of Round Steak Recipes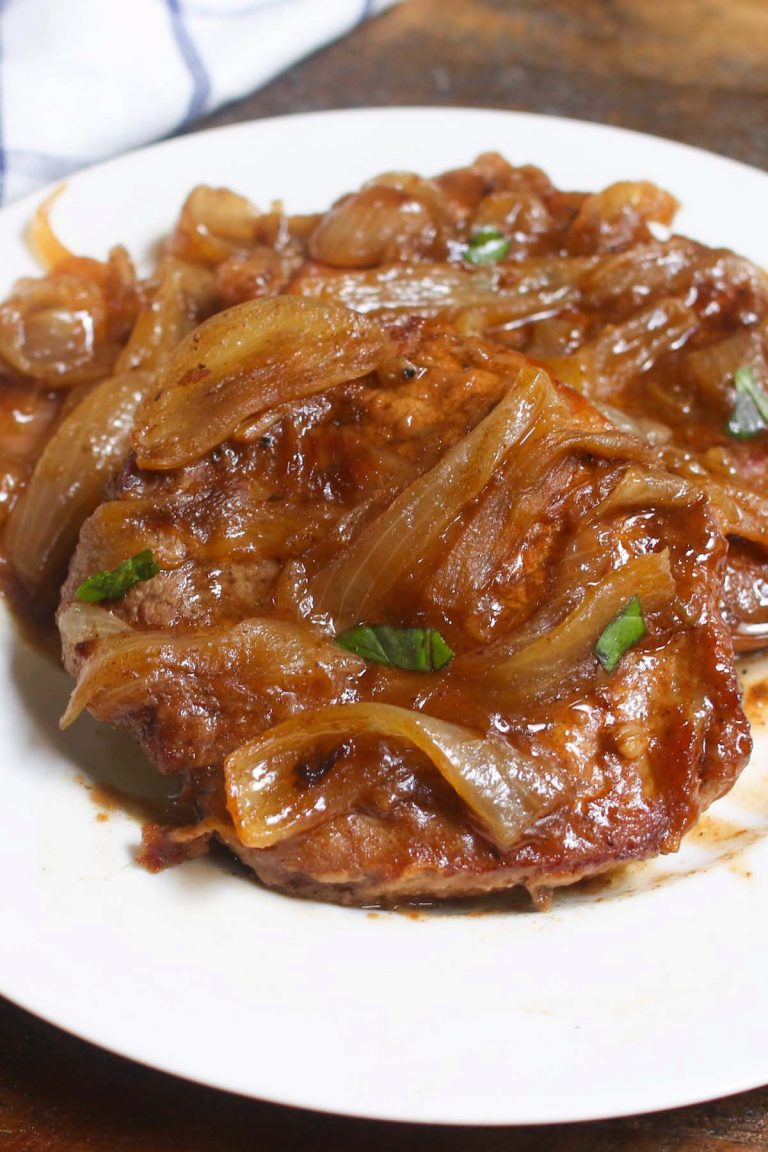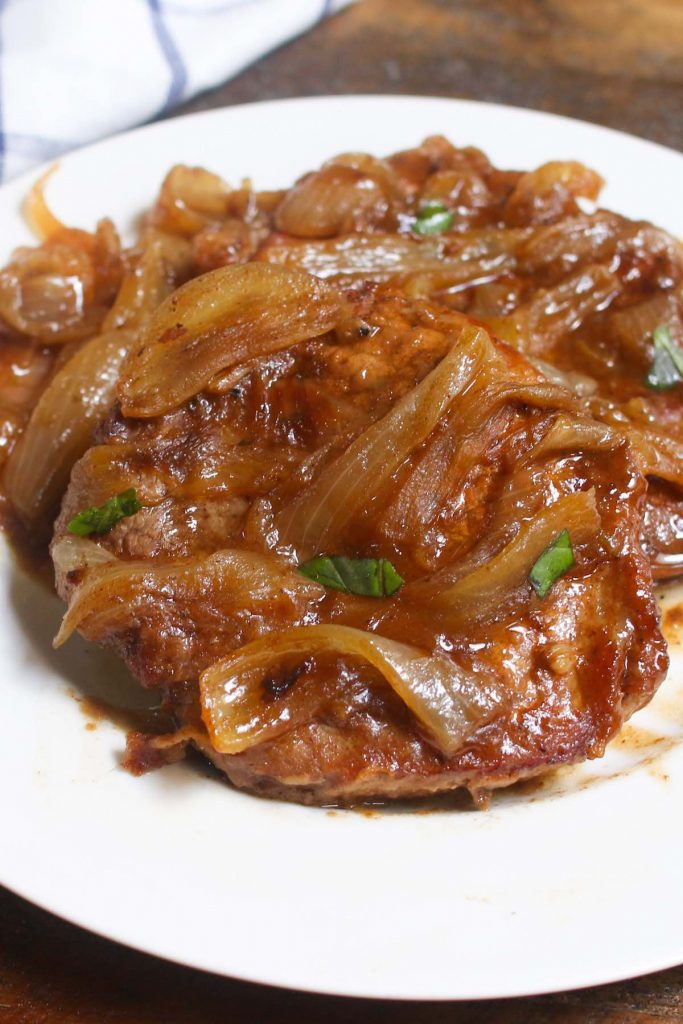 If you love a lean piece of meat, then eye of round steak is for you. It's low in fat and calories, and when cooked properly, produces tasty results.
In this recipe, you'll cook the steak on low heat using a braising method. When it's done, you'll enjoy a completely tender and delicious meal.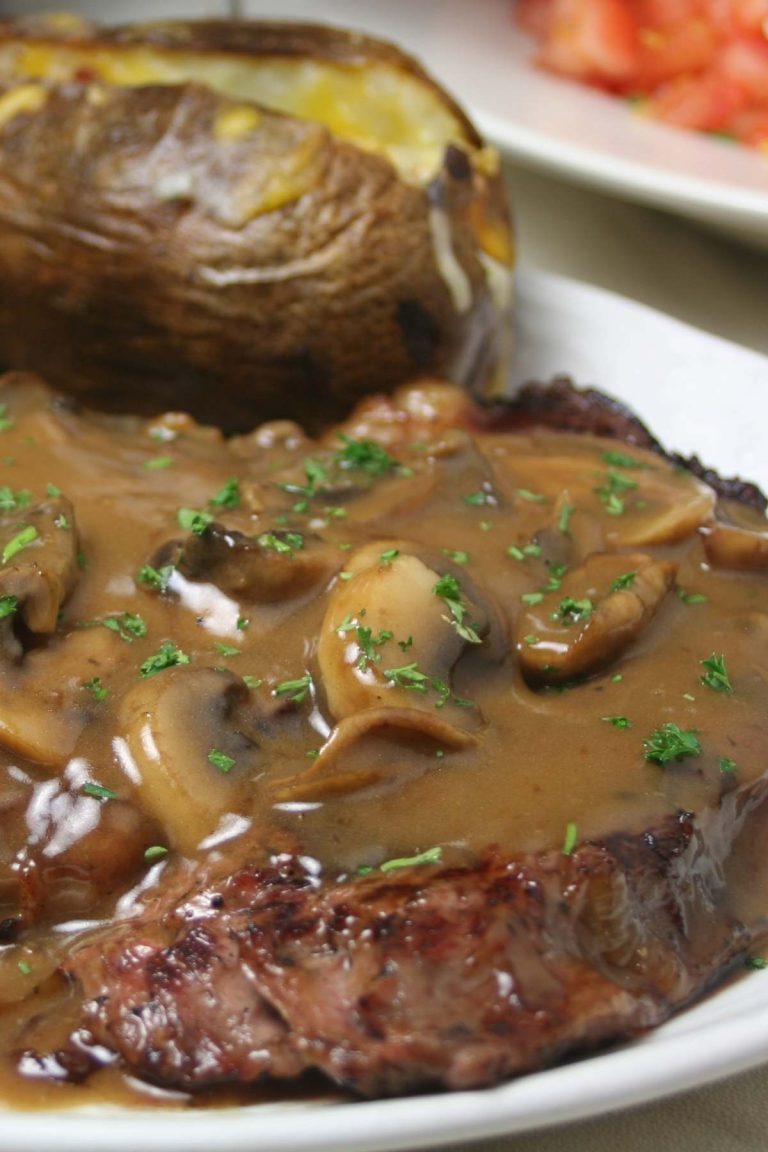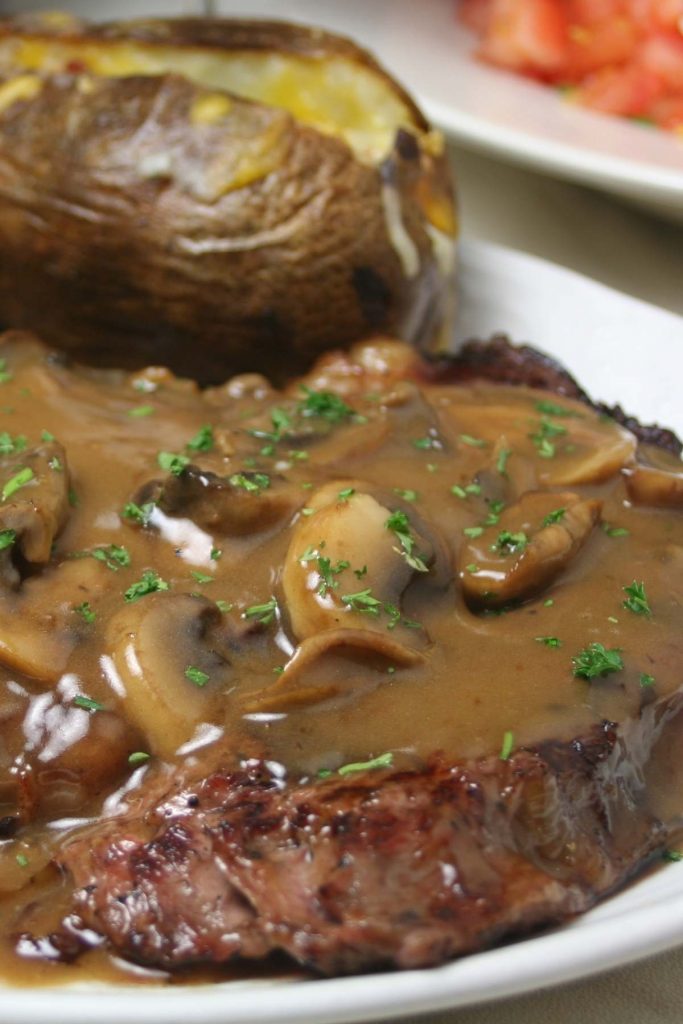 Are you ready to transform an inexpensive piece of meat into one that's tender and juicy?
With this recipe, you'll enjoy an oven-baked round steak smothered in a rich and savory sauce. Cook it low and slow for an easy dish that's perfect any night of the week!
From the cumin and chili to the lime and cilantro, this marinated steak is one you'll want to try!
It has a Southwest flare, made with a marinade that brings out all of the natural flavors and juices. All that's missing is your favorite side of veggies!
Grab your napkins for this one because your mouth is about to water! It's thinly sliced eye of round steak simmered in a simple, creamy sauce.
This Slovenian dish requires very little time to cook; just 1-2 minutes on each side in a frying pan.
The addition of shallots, wine, and garlic creates a flavorful sauce that would be perfectly served over your favorite noodles.
Here's a versatile roast beef recipe that can be prepared in a slow cooker or in an oven!
Both versions are guaranteed to result in a roast that's tender and succulent! Serve with a side of mashed potatoes and a green vegetable for a complete and delicious meal!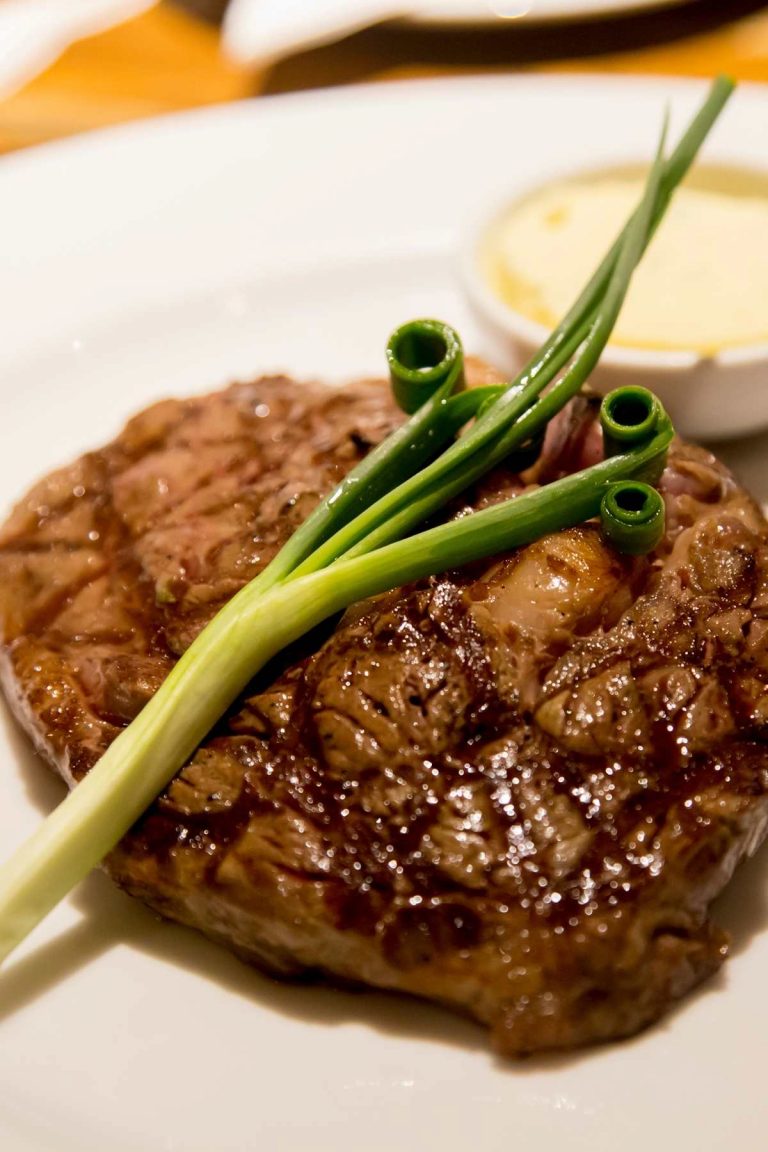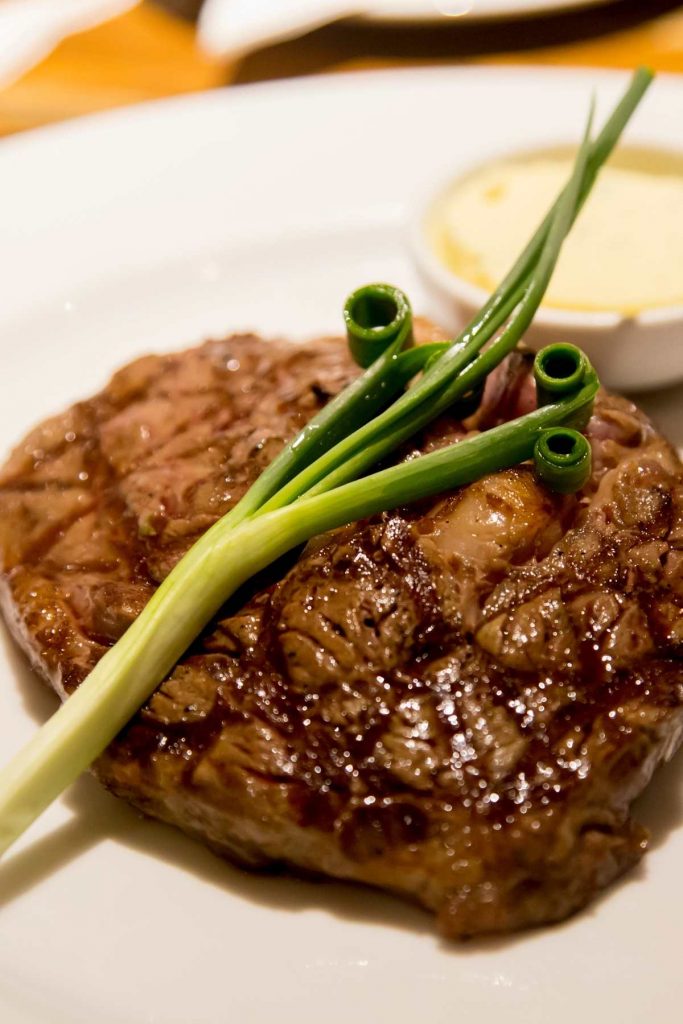 If you're up for a challenge that produces incredibly tasty results, give this recipe a try!
Eye of round steak is a tough cut of meat but is perfect for those on a low-fat diet because it's so lean.
This recipe uses a marinade to tenderize the steak, and then all you have to do is grill it to your liking.
Kick back, relax and let your crockpot do all the work here.
With this easy recipe, all you have to do is add all of the ingredients into the crockpot, get on with your day, and come back to the delicious aroma of round steak, mushrooms, and onions simmering in a rich and savory gravy.
It's a completely comforting dish that you'll be coming back to again and again. Serve it with crusty bread to sop up the delicious gravy!
Busy and have no time to cook? You'll definitely love this quick meal that's a great solution for hectic weeknights.
Made with mushrooms and onions, this skillet meal is a hearty and delicious dinner your family will love!
You May Also Like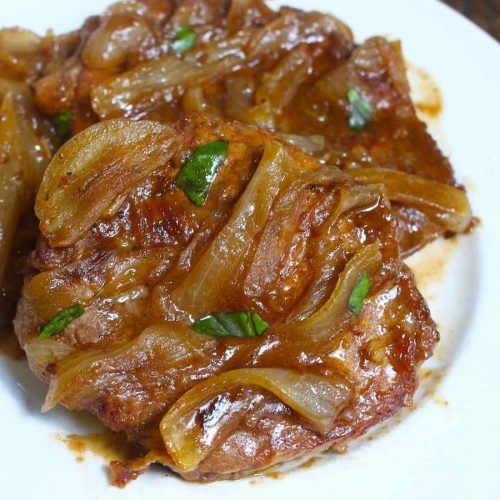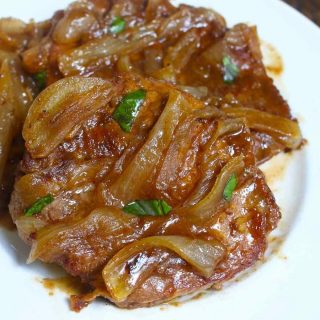 8 Best Eye of Round Steak Recipes (Balsamic Braised Eye of Round Steak and More)
This simple beef eye of round recipe uses braising method to tenderize lean and tough meat, simmering with onions in a flavorful honey balsamic sauce. It's one of our favorite way to cook round steak.
Print
Pin
Rate
Ingredients
4

pieces

eye of round steak

2

onions

thinly sliced

2

tablespoons

olive oil

divided

3

cloves

garlic

minced

1

teaspoon

salt

½

teaspoon

ground black pepper

¼

teaspoon

dried thyme

½

cup

all-purpose flour
The Sauce
¼

cup

balsamic vinegar

2

cups

beef broth

2

teaspoons

honey

1

teaspoon

onion powder

1

teaspoon

paprika

¼

teaspoon

ginger powder
Instructions
Place a large pan or Dutch oven over medium heat. Add 1 tablespoon of oil and the minced garlic. Cook for 1 minute or until fragrant.

Add sliced onions and sauté for about 5 minutes until soft and slightly browned. Transfer to a plate.

Season the steak with dried thyme, salt, and pepper. Then dust lightly with flour.

Turn your pan to medium-high, add another 1 tablespoon of oil. Once hot, add steaks and sear for 1-2 minutes per side until nicely browned.

Pour in balsamic vinegar and beef broth, together with the sautéed onion.

Add honey, onion powder, paprika and ginger powder.

Cook for 2-3 minutes or until it comes to a boil. Reduce the heat to low and cover with a tight-fitting lid.

Simmer for 2-2.5 hours or until the meat is fork-tender. Make sure to check periodically through and replenish the liquid.

Serve immediately and drizzle the sauce on top.
Nutrition
Calories:
184
kcal
|
Carbohydrates:
24
g
|
Protein:
4
g
|
Fat:
8
g
|
Saturated Fat:
1
g
|
Polyunsaturated Fat:
1
g
|
Monounsaturated Fat:
5
g
|
Cholesterol:
1
mg
|
Sodium:
1036
mg
|
Potassium:
215
mg
|
Fiber:
2
g
|
Sugar:
8
g
|
Vitamin A:
252
IU
|
Vitamin C:
5
mg
|
Calcium:
37
mg
|
Iron:
2
mg
Tried this recipe?
Follow or tag us on Pinterest @izzycooking