While many say there's an art to cooking the perfect steak, there's also an art to pairing it with the best side dishes. This Steak Sides list will give you options to explore when planning for your next steak dinner, from healthy vegetables to delicious potato recipes, these side dishes will take your steak to a new level!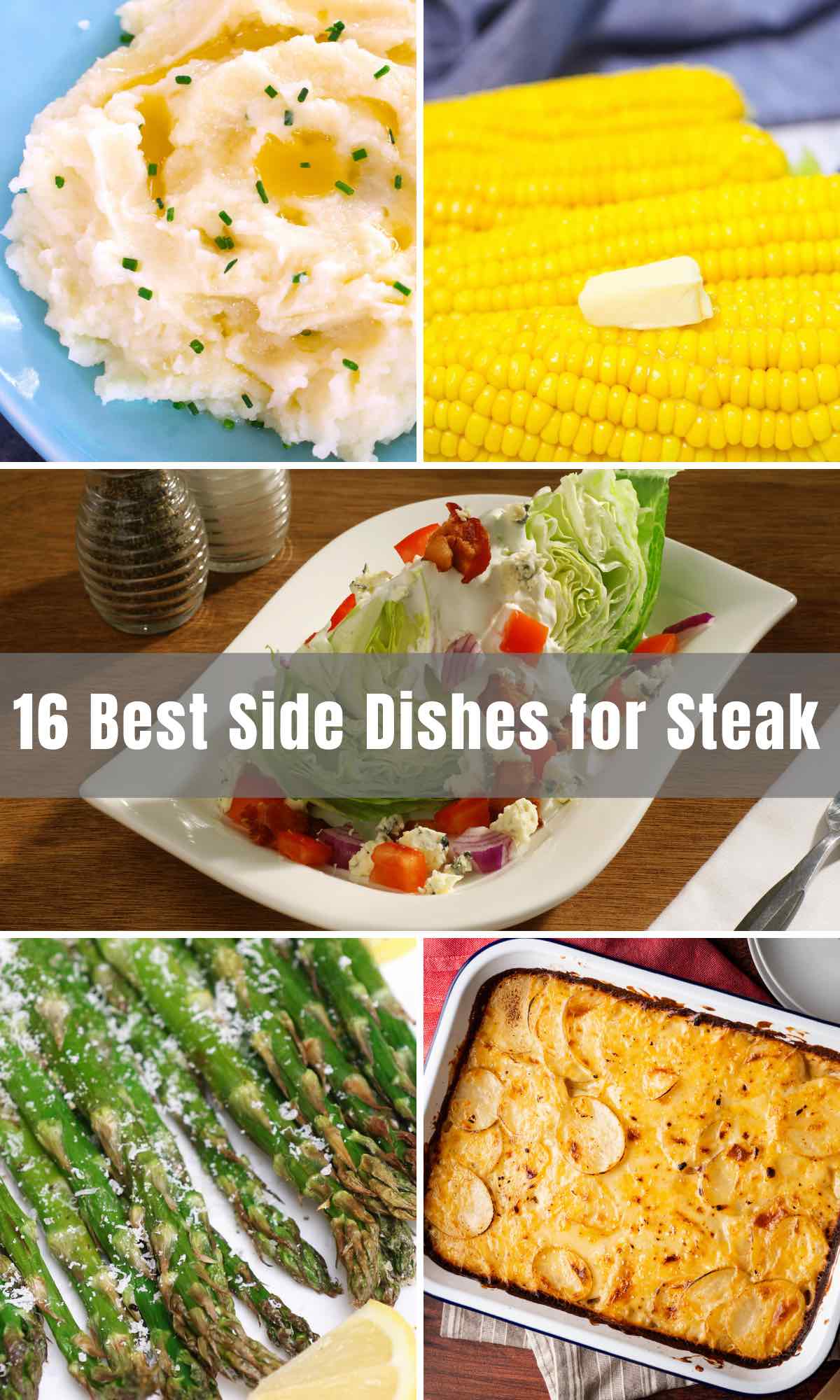 Are you looking to cook a delicious meal for a special occasion? Or maybe a special someone? Steak dinners are a surefire way to impress. But when it comes to choosing sides, it can kind of be overwhelming. Even when going for the classic potatoes and a vegetable, it can be confusing to figure out how to cook the potatoes or which veggie goes best.
We've compiled a list of some of the best side dishes for your steak dinner. They're all simple enough for even the most beginner cooks, but they're nothing short of impressive when paired with a steak. Some are more classic sides, while others may be new to you, but you can mix and match them easily to create your ideal meal.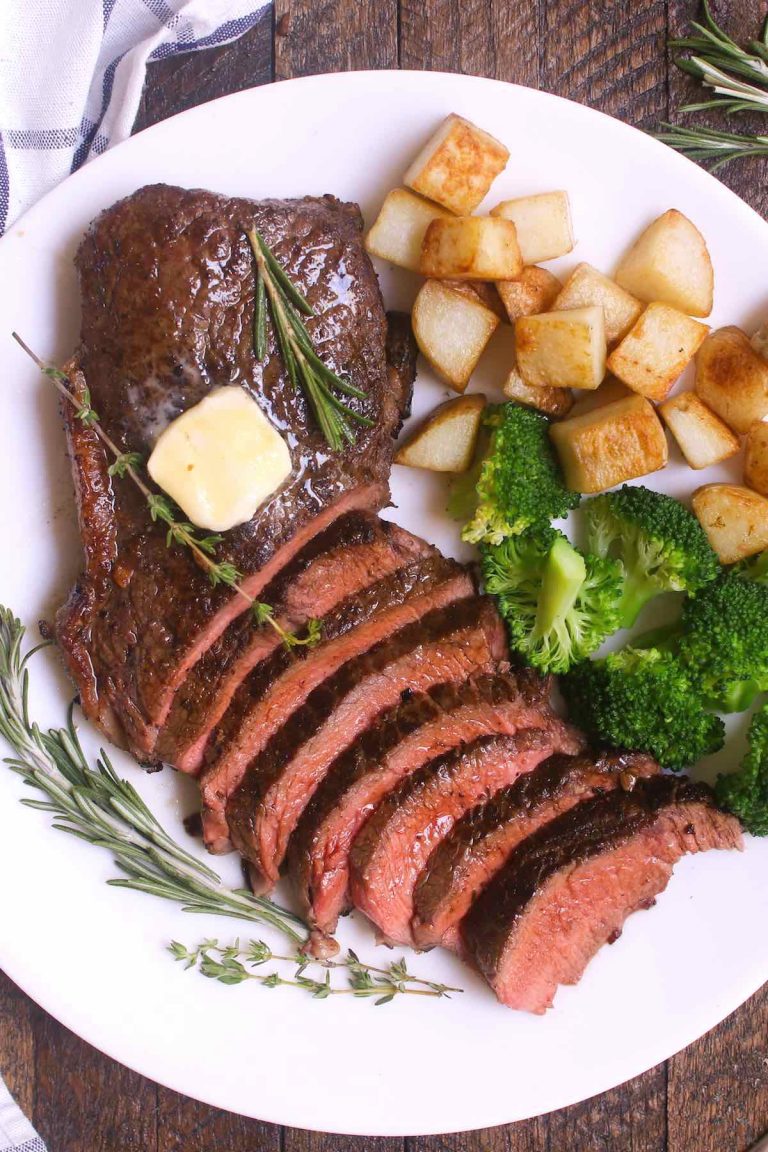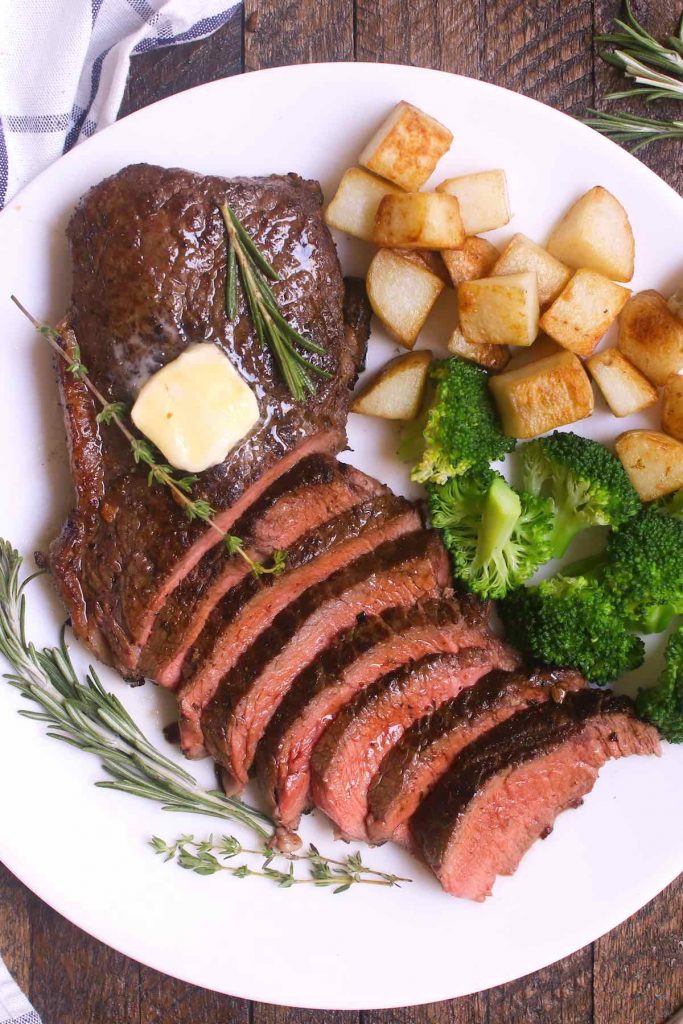 What Should I Serve with Steak?
While the most traditional route is with potatoes and greens, there are so many options even within those parameters. This list explores different ways to cook classic Steak Sides, as well as provides some new alternatives if you want to shake up your typical meals. No matter your dietary needs or preferences, there's something on this list for everyone.
16 Best Steak Sides
Potato Side Dishes for Steak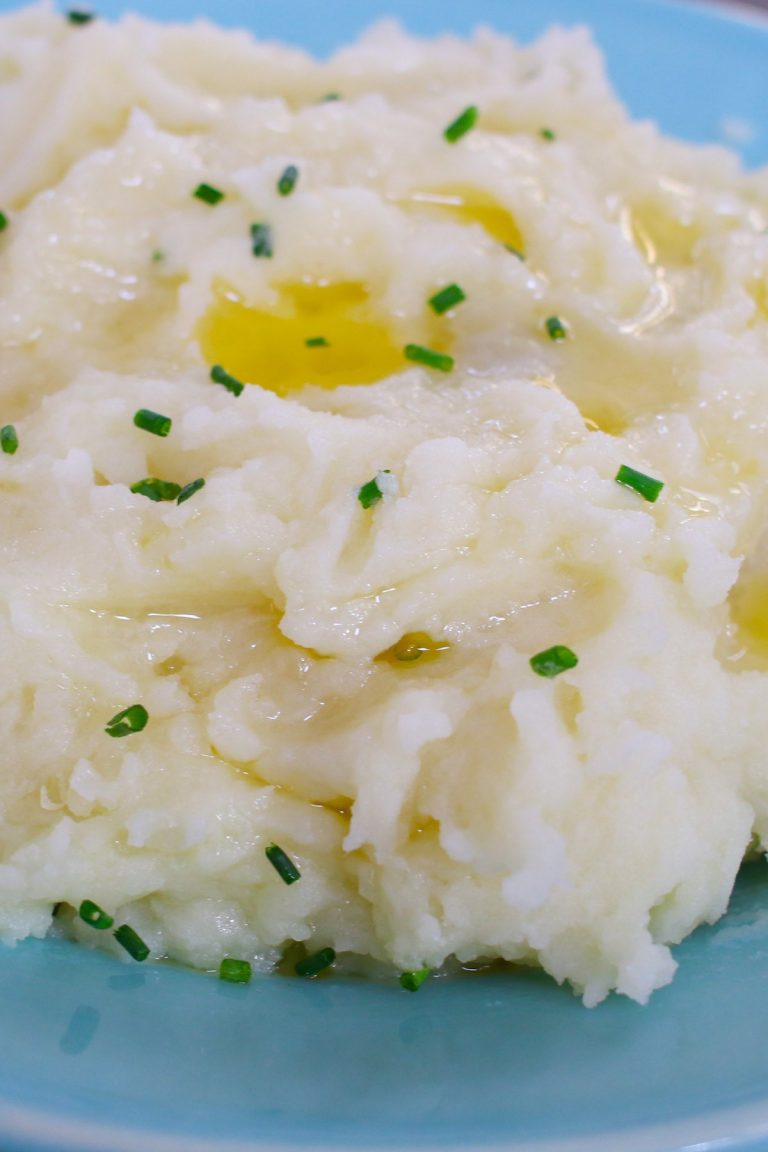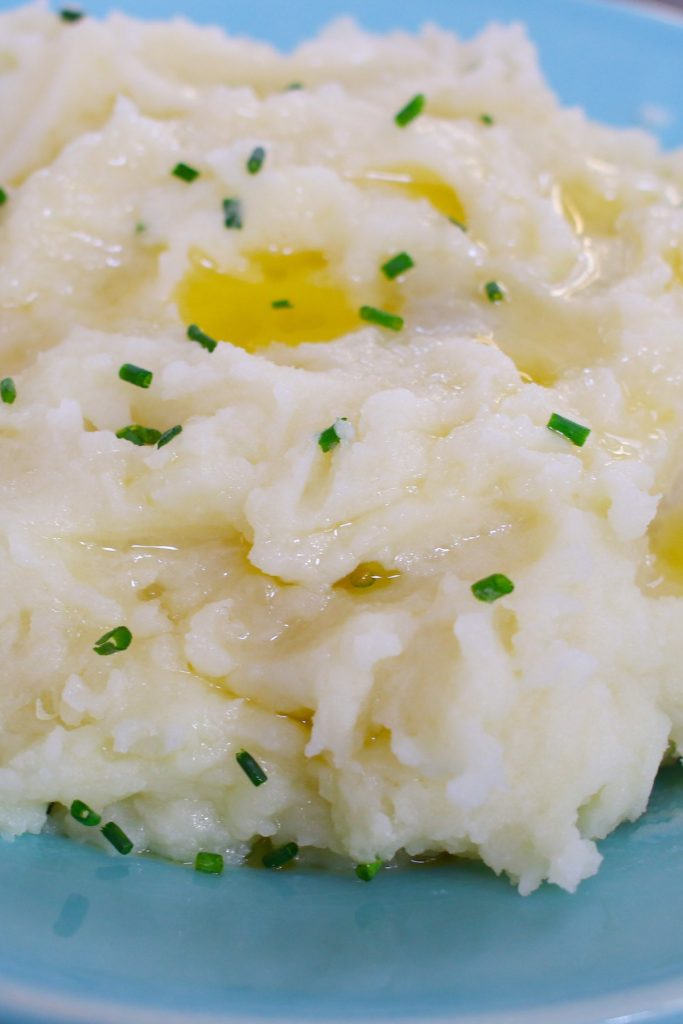 Mashed Potatoes are probably the most classic side to go along with a steak. And did you know there's a super quick way to make them that's just as delicious as your classic recipe? You can cook your potatoes in the microwave and this recipe teaches you how. In only 15 minutes, you get the perfect creamy mashed potatoes.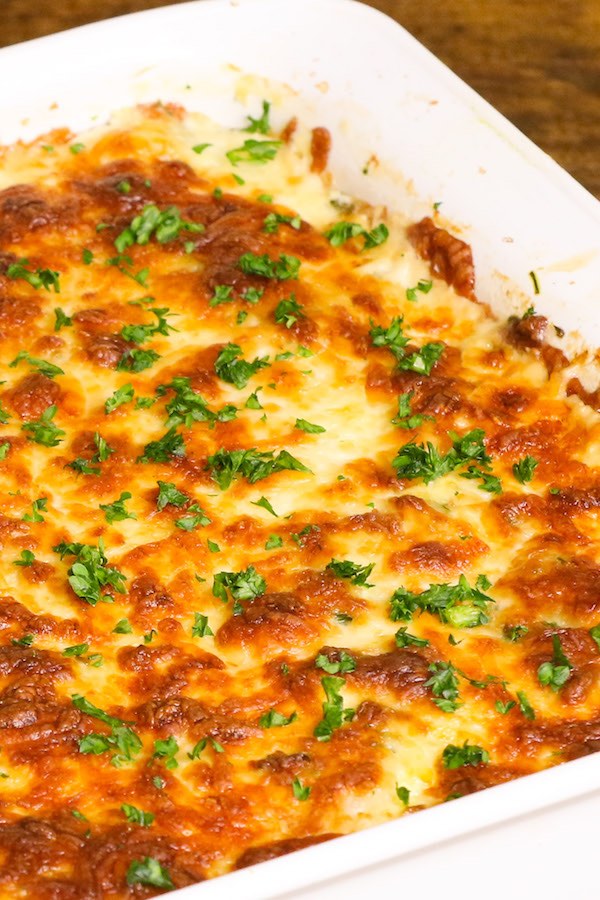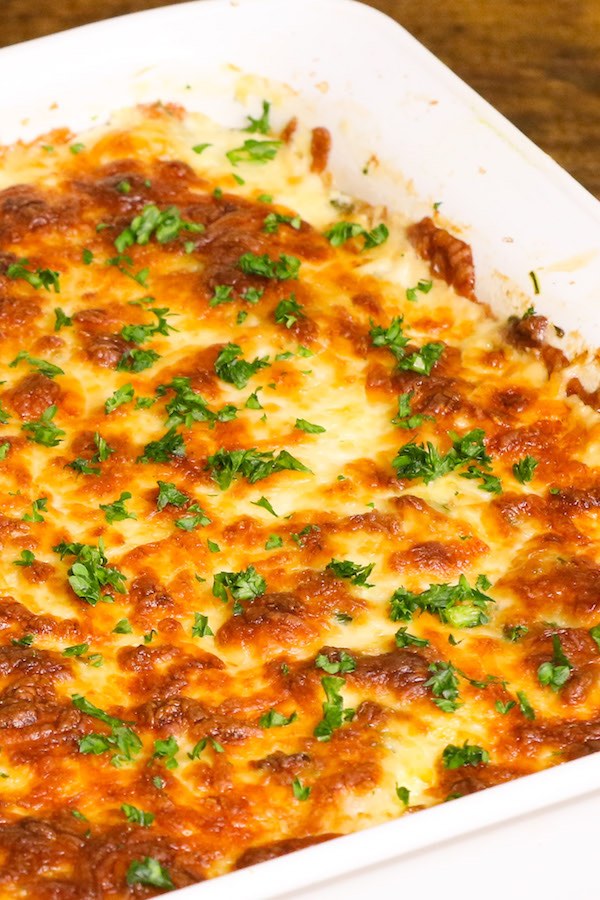 Scalloped Potatoes are such a rich and indulgent way to enjoy potatoes, but they're actually quite easy to make. This recipe parboils the potatoes before slicing and baking them. It makes for soft and tender potatoes smothered in a creamy sauce.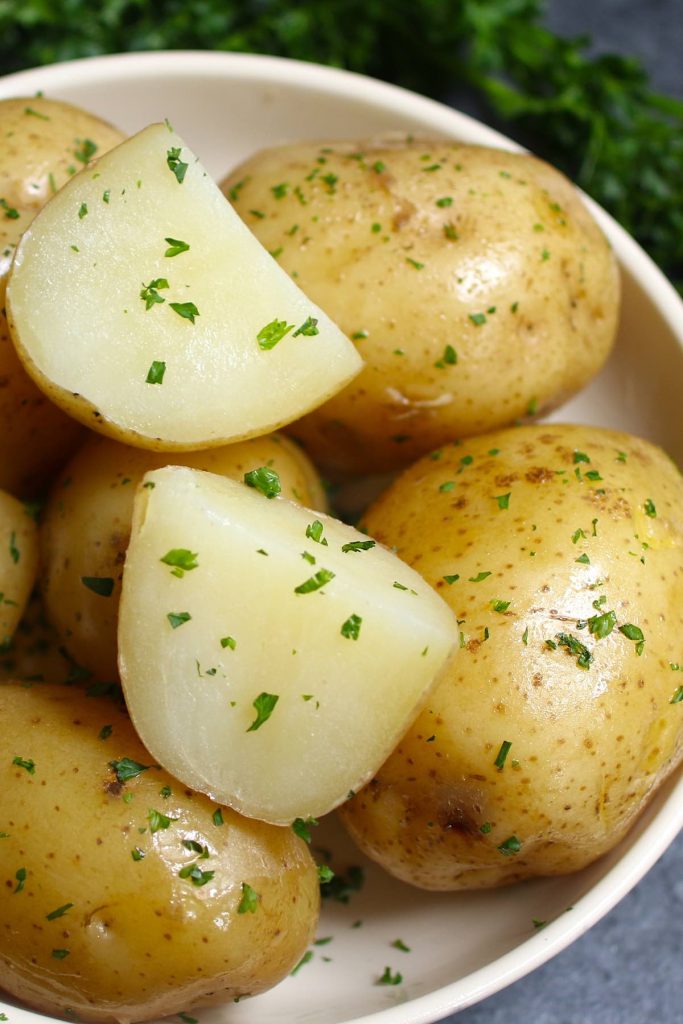 For a simpler side, Boiled Potatoes are a tried-and-true option. No matter what type of potato you're using, check out this guide to get the perfect cook. They'll be so good on their own, you won't even need the salt and butter. But of course, they'll only make this side even better.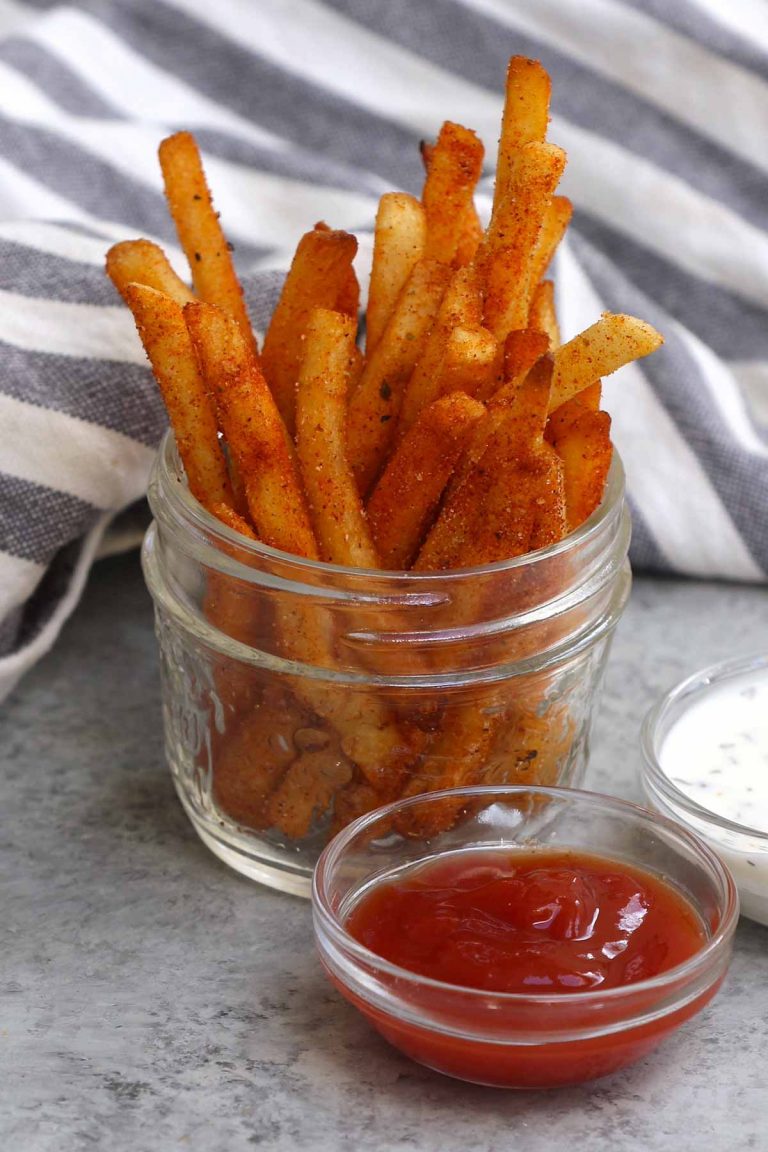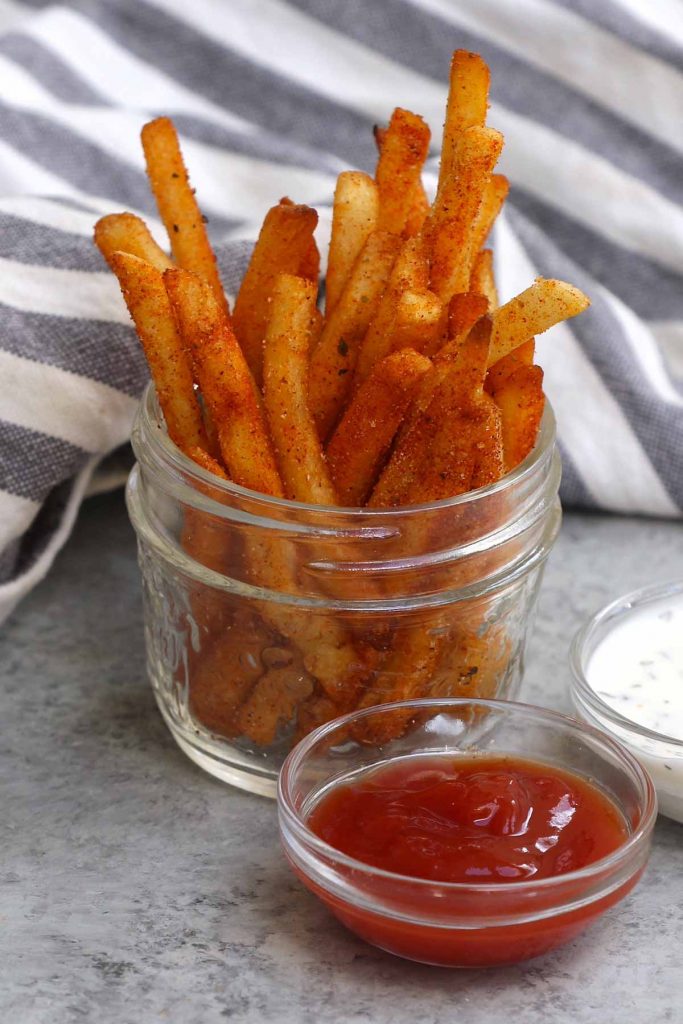 This recipe is a Copycat of Popyeye's fries, so you know they're yummy. They're extra crispy and seasoned to perfection making a fun and flavorful side to your steak dinner.
Healthy Sides for Steak
You can never go wrong adding a little green to your meal, and this Roasted Broccoli is so tasty, even the kids will love it. The only extra ingredients you'll need are garlic, oil, and lemon. With minimal prep, you'll have a delicious veggie side to your steak.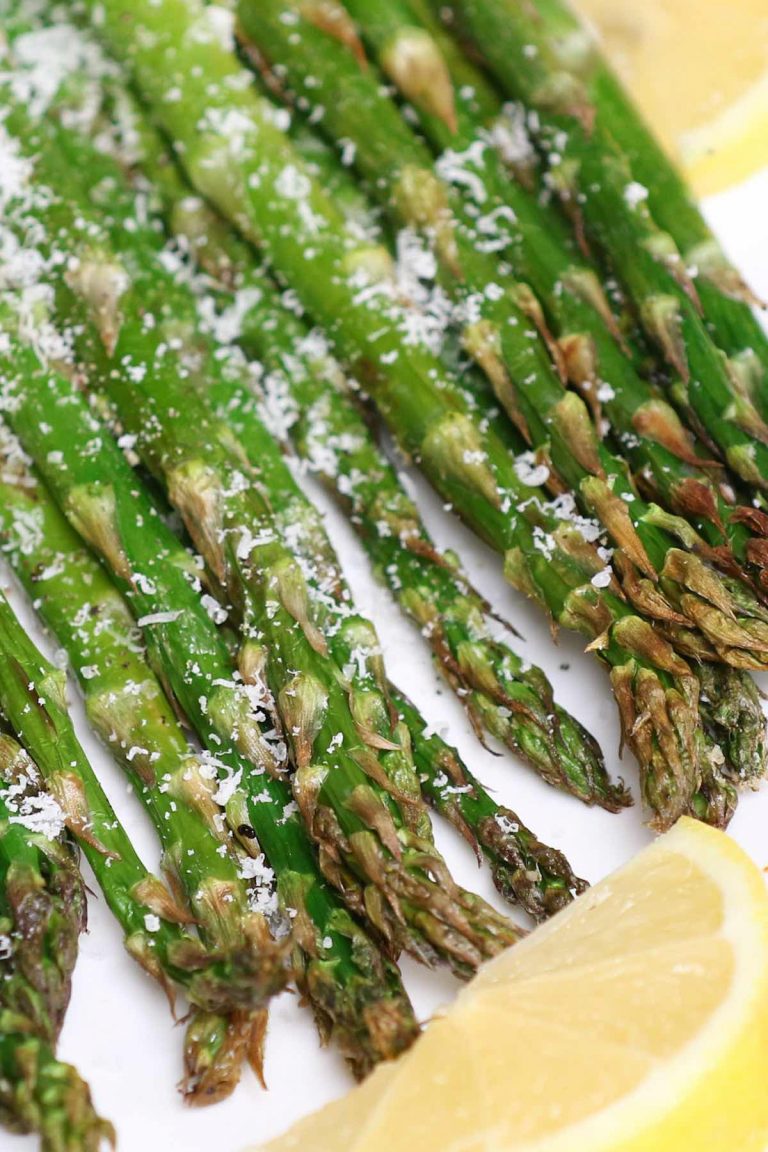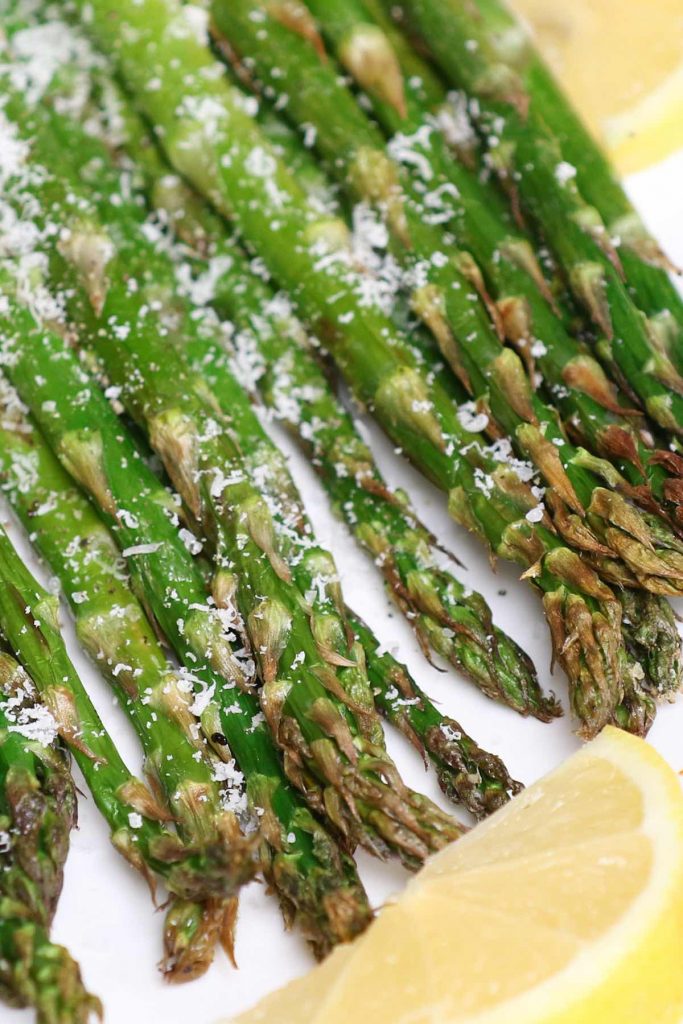 If you haven't hopped on Team Air Fryer yet, this recipe alone should be enough to convince you. In half the time of a traditional bake, you get fully-cooked asparagus with a crispy outside and soft inside.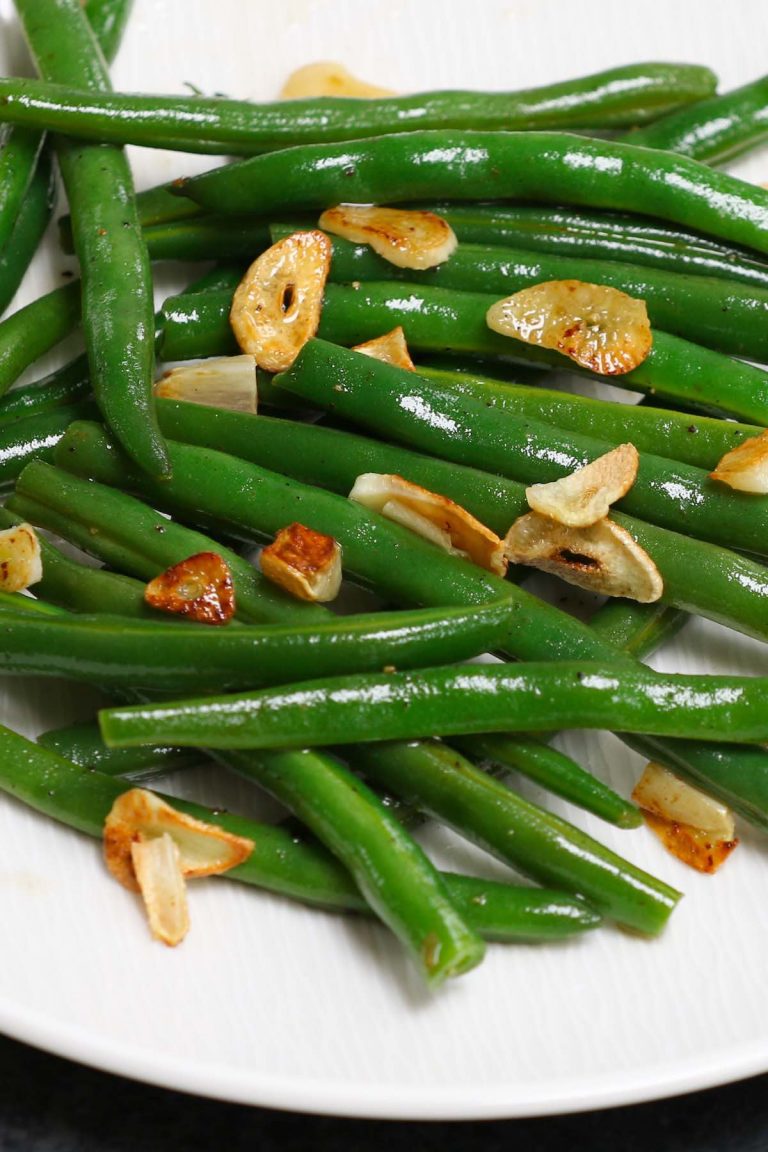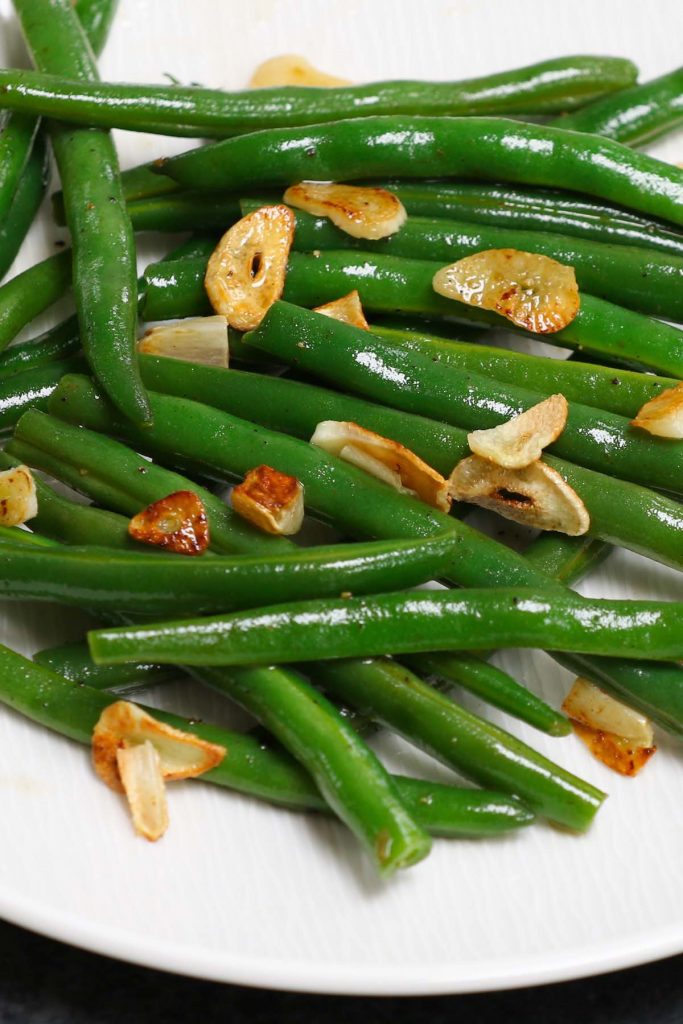 For restaurant-quality Green Beans every time, Sous Vide is the way to go. This cooking method ensures your beans are never still hard and raw, or overdone and mushy. This way is easy to do if you have a Sous Vide Machine, but still possible in a standard pot with a little extra creativity.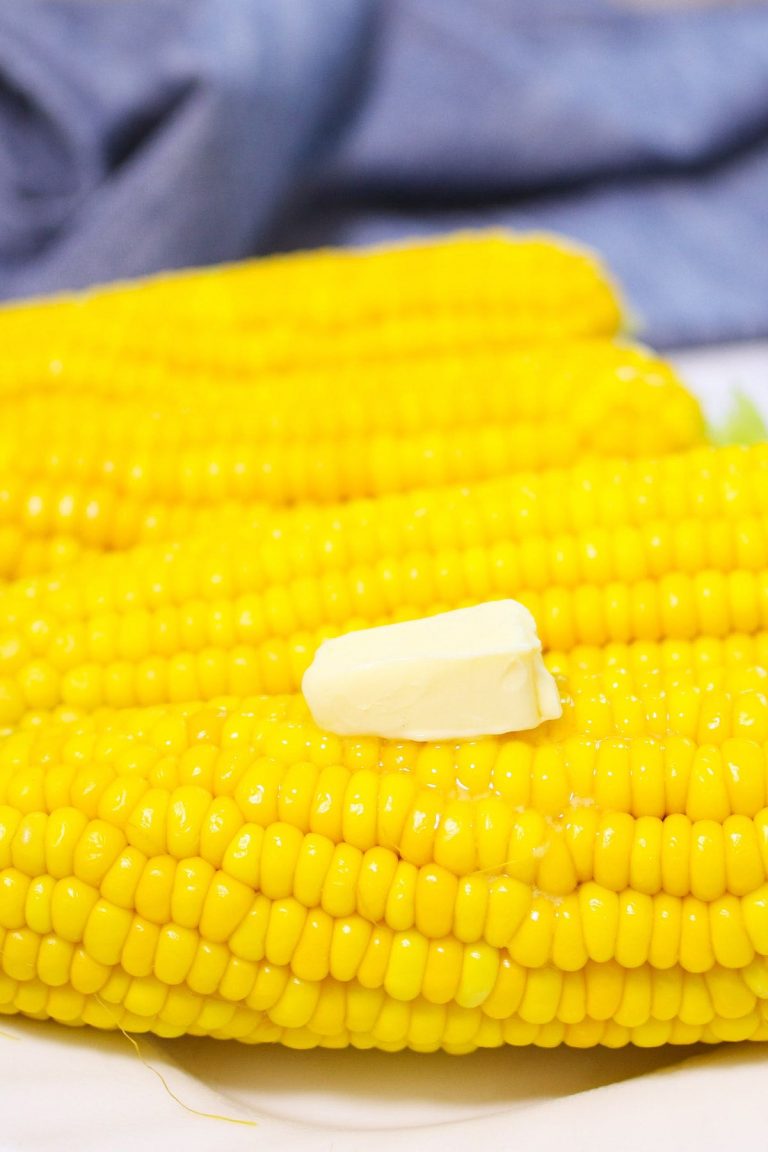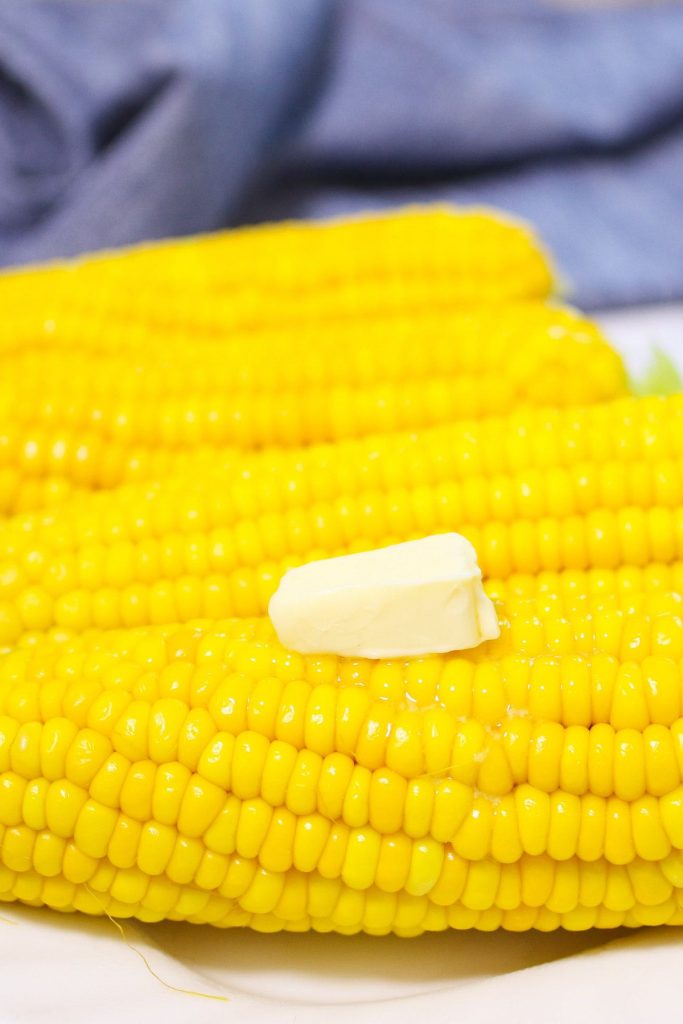 Sweet and tender Corn on the Cob is a perfect side for steak, sure to be a hit with even the pickiest of eaters. This boiled option is so simple, but promises to give you a flawless cook for your corn.
Pasta Sides for Steak Dinner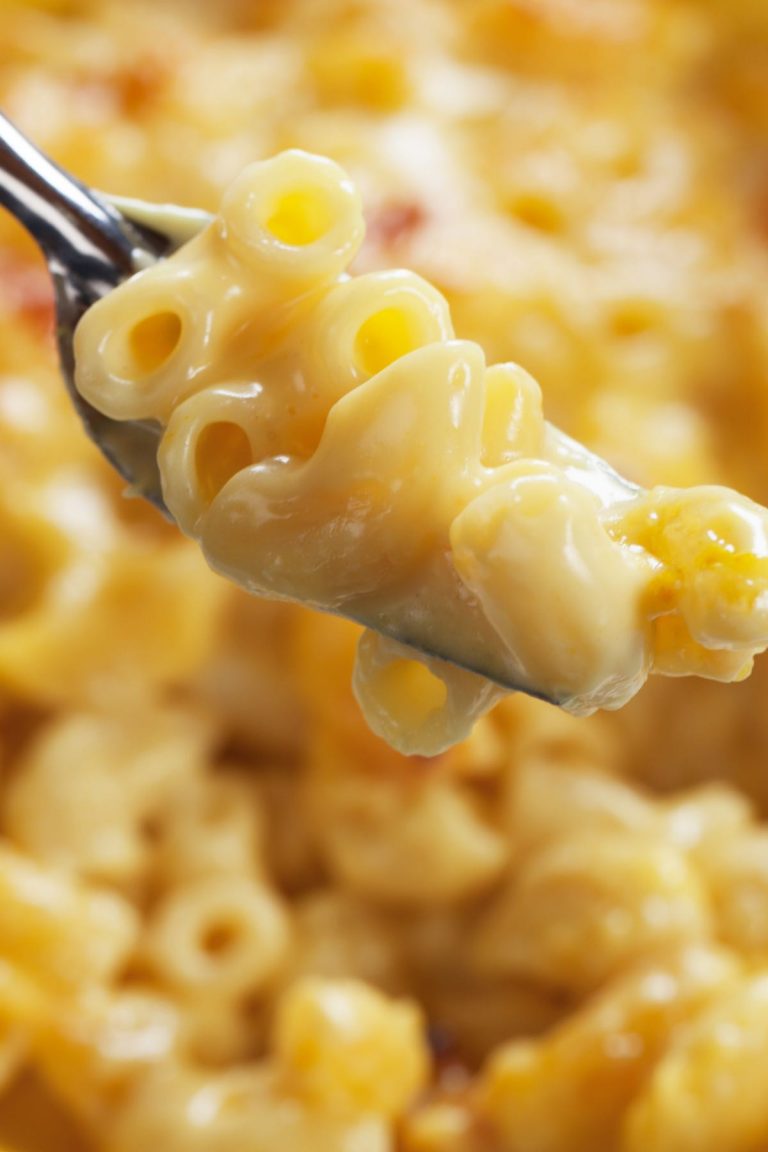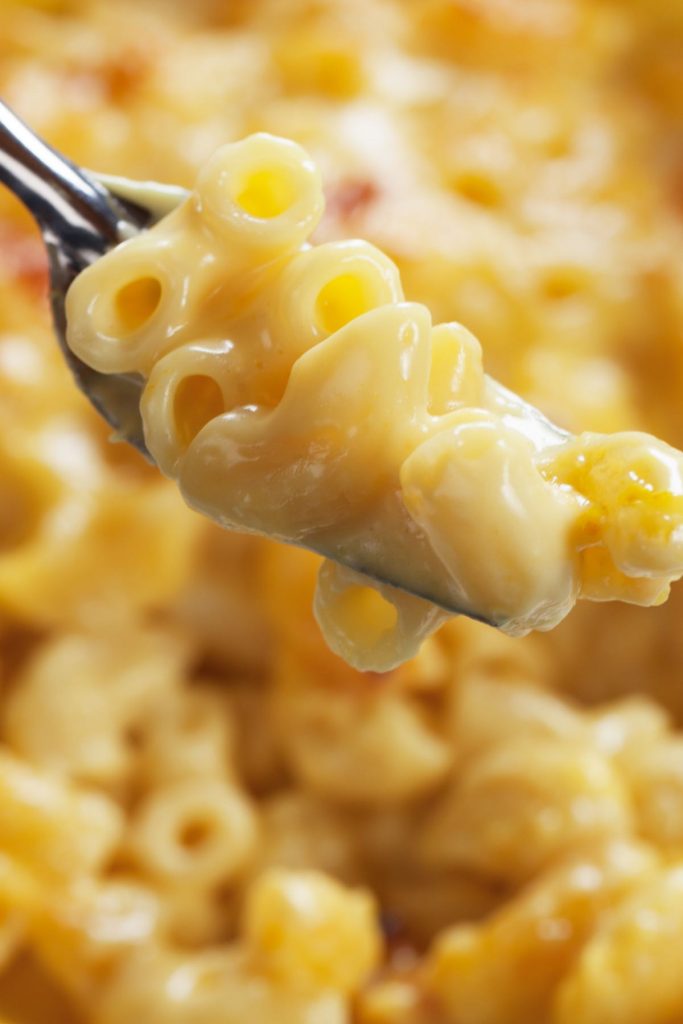 Mac and Cheese is so universally beloved – even my lactose-intolerant friends seem to always make an exception for it. This recipe has the perfect crispy crust to balance out the gooey, cheesy sauce. It's a great match for a Steak Dinner.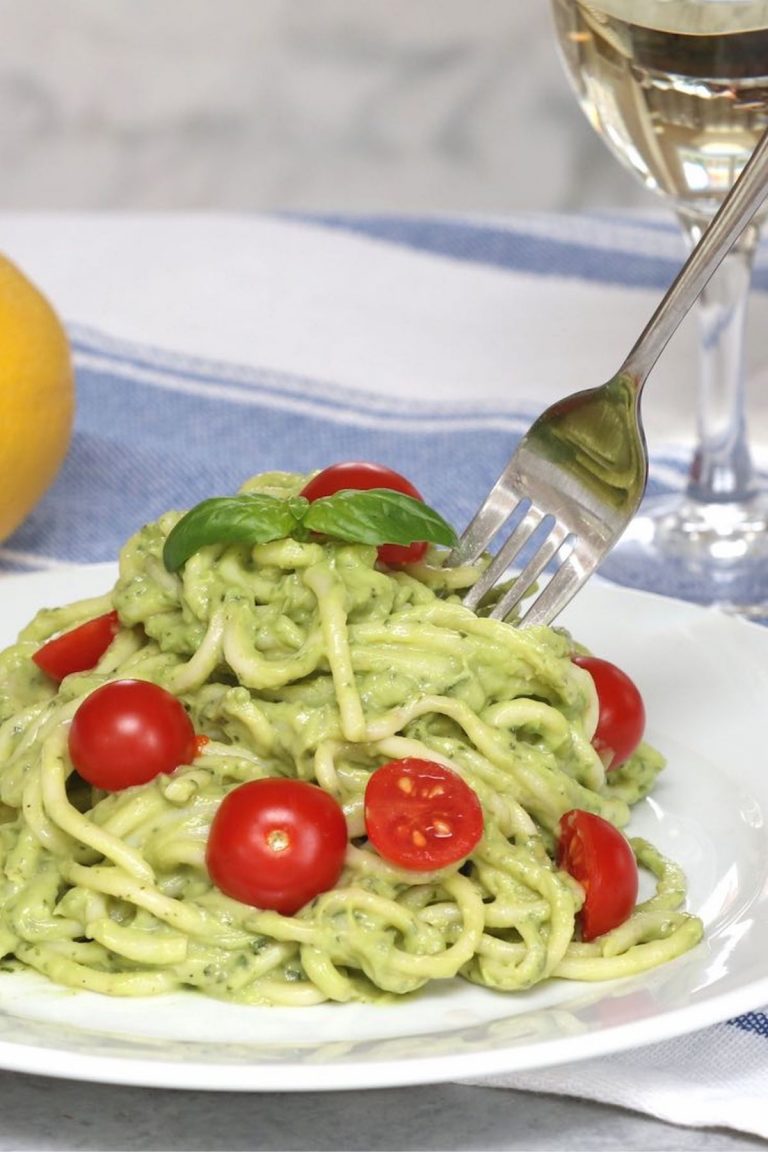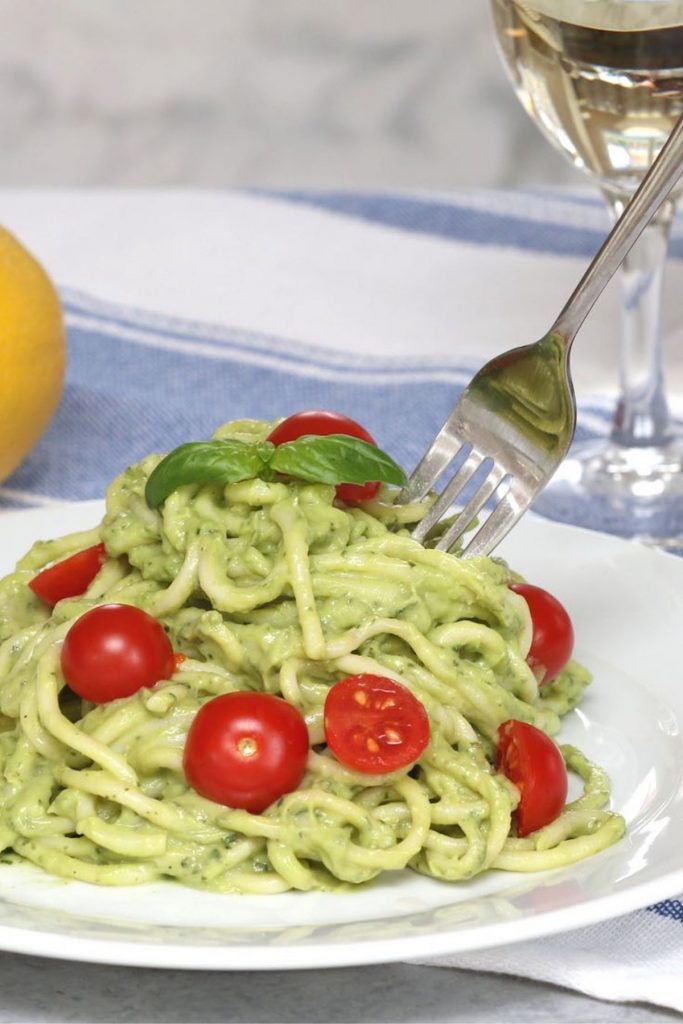 For a healthier pasta dish, that's still wonderfully creamy, give this Avocado Pasta a try. Blended avocado makes a delicious sauce similar to pesto, which is still a good source of protein and a great vegan alternative!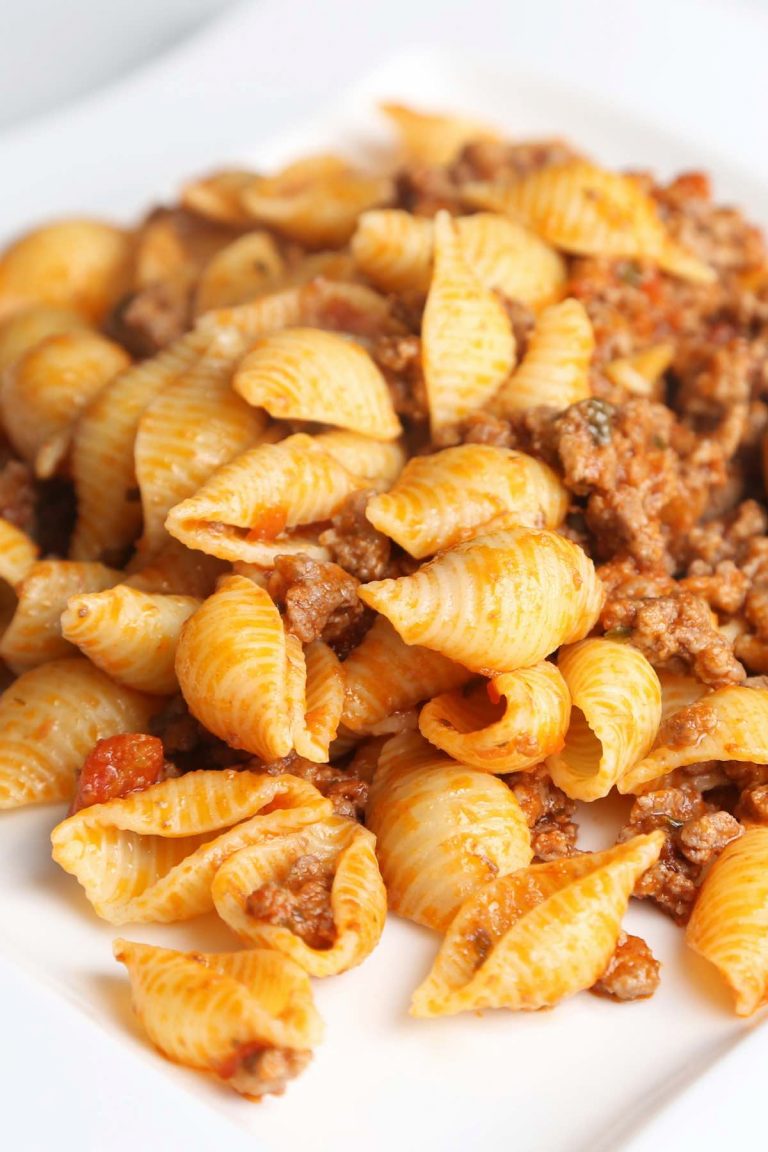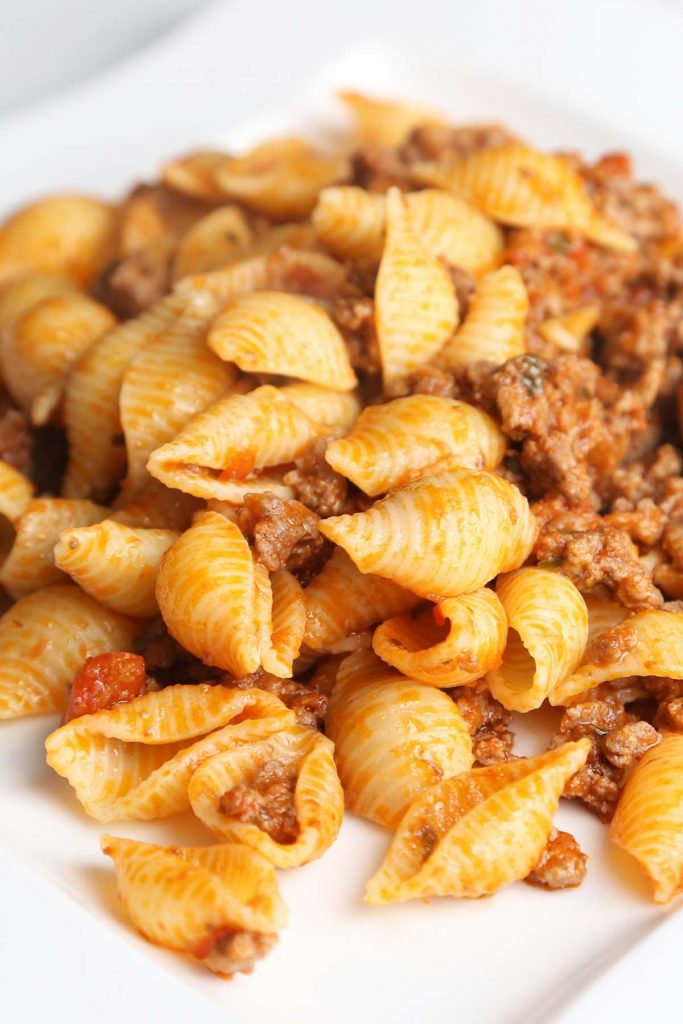 These Pasta Shells have a super simple sauce that's a great option if you don't want to take away from a sauce you've used on your steak. It's a pretty subtle side that still tastes great and can be prepared in under half an hour.
Salad Side Dishes to Serve with Steak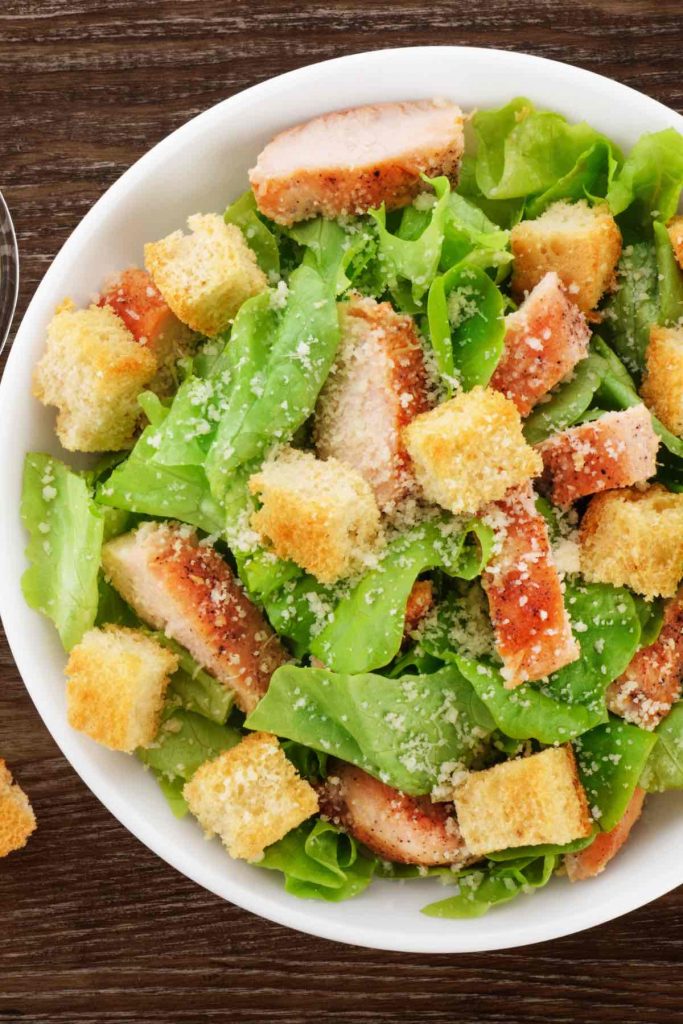 Let's be honest, is there any meal that can't be joined by a Caesar Salad? This is an authentic recipe – right down to the anchovy paste – that will have you wondering if you ever want to use bottled dressing again. It also keeps for around a week in the fridge, so you can plan ahead for multiple meals.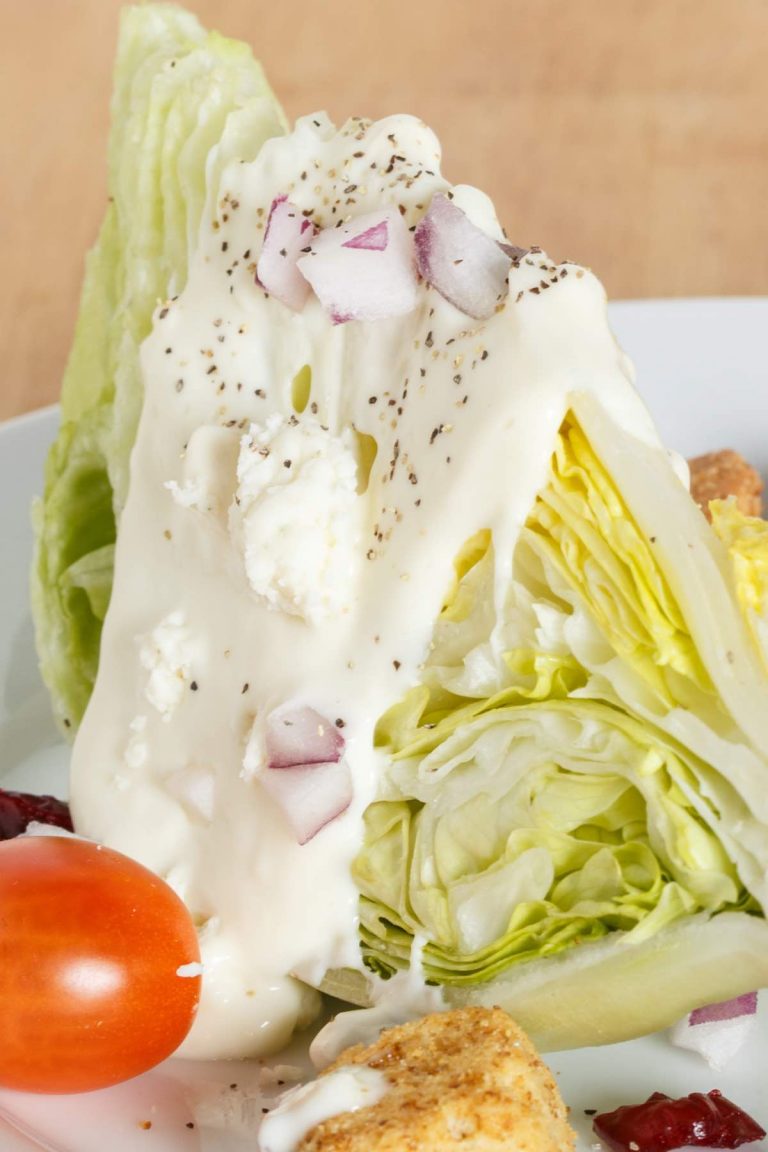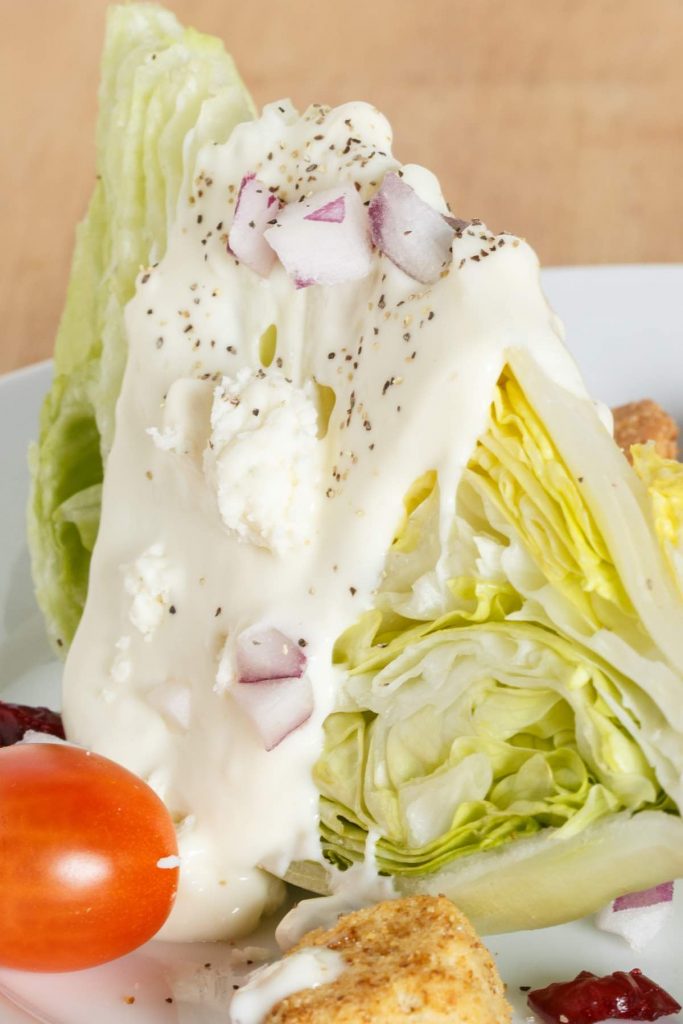 Here's a side that will impress with presentation alone. This Wedge Salad is simple to make but creates a beautiful finished product. Don't worry if the mention of "Blue Cheese" already has you disinterested, this recipe can be used with other dressings as well.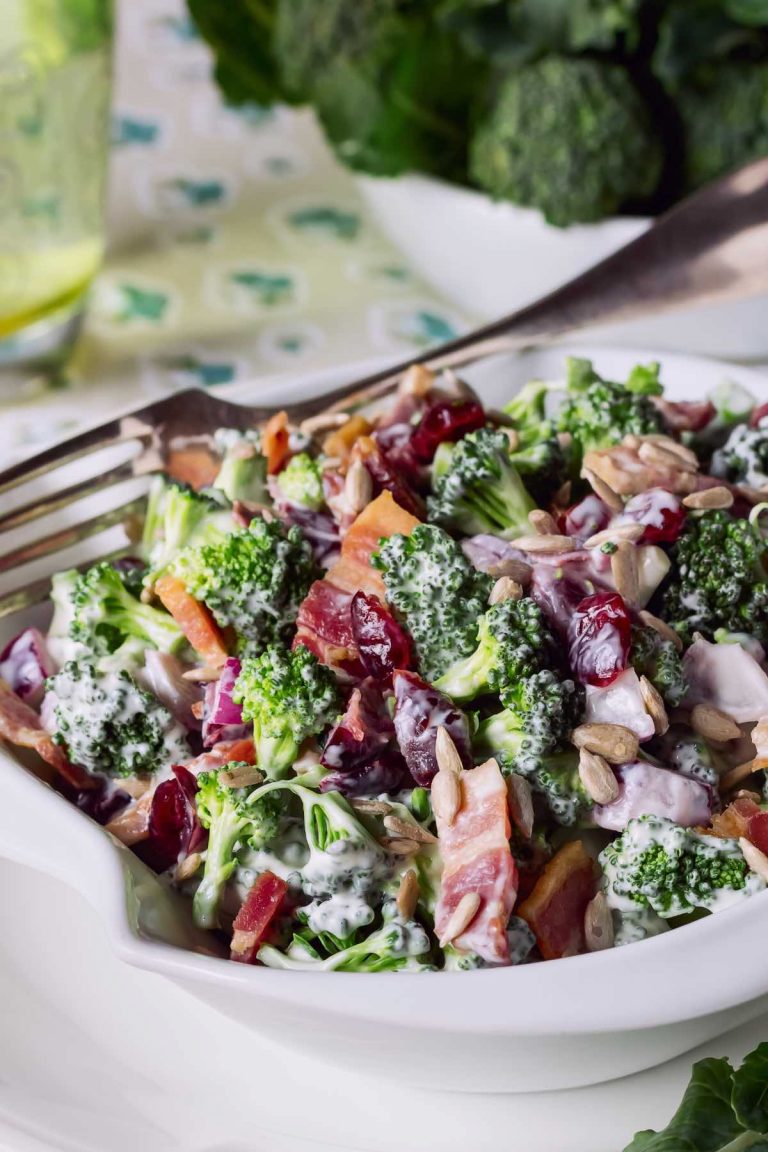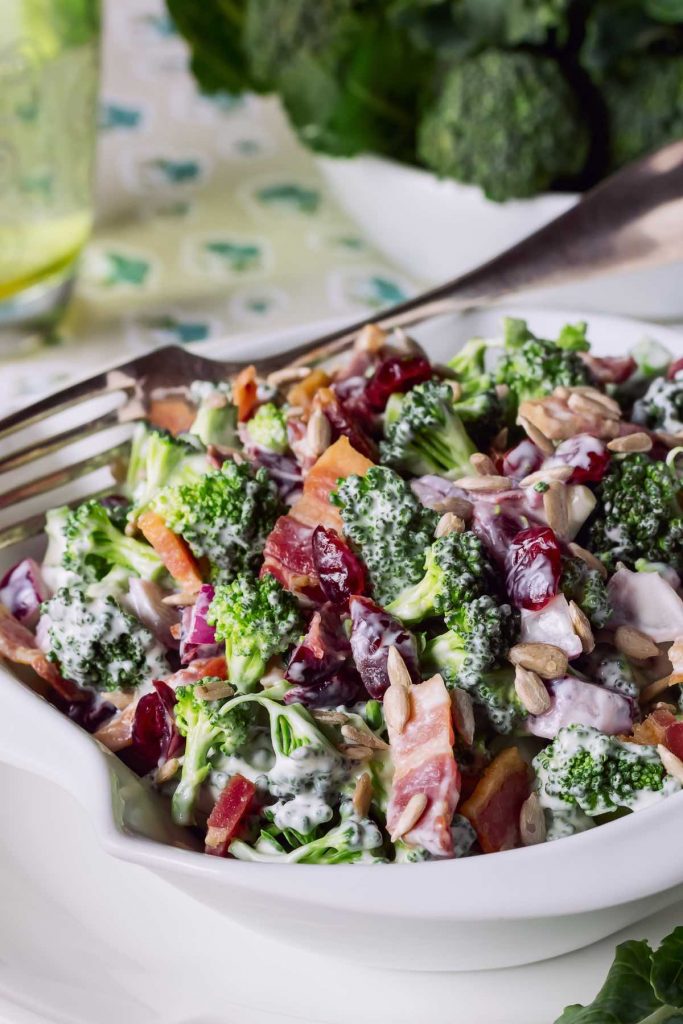 This Broccoli Salad is just as refreshing as a more traditional salad, but a little heartier than a lettuce base. It has a creamy dressing, and a bunch of add-ins to give it some crunch and a bit of sweetness. It takes a little longer to make, because you'll have to cook the broccoli, but it will still be ready in around 20 minutes.
Sides Go with New York Strip Steak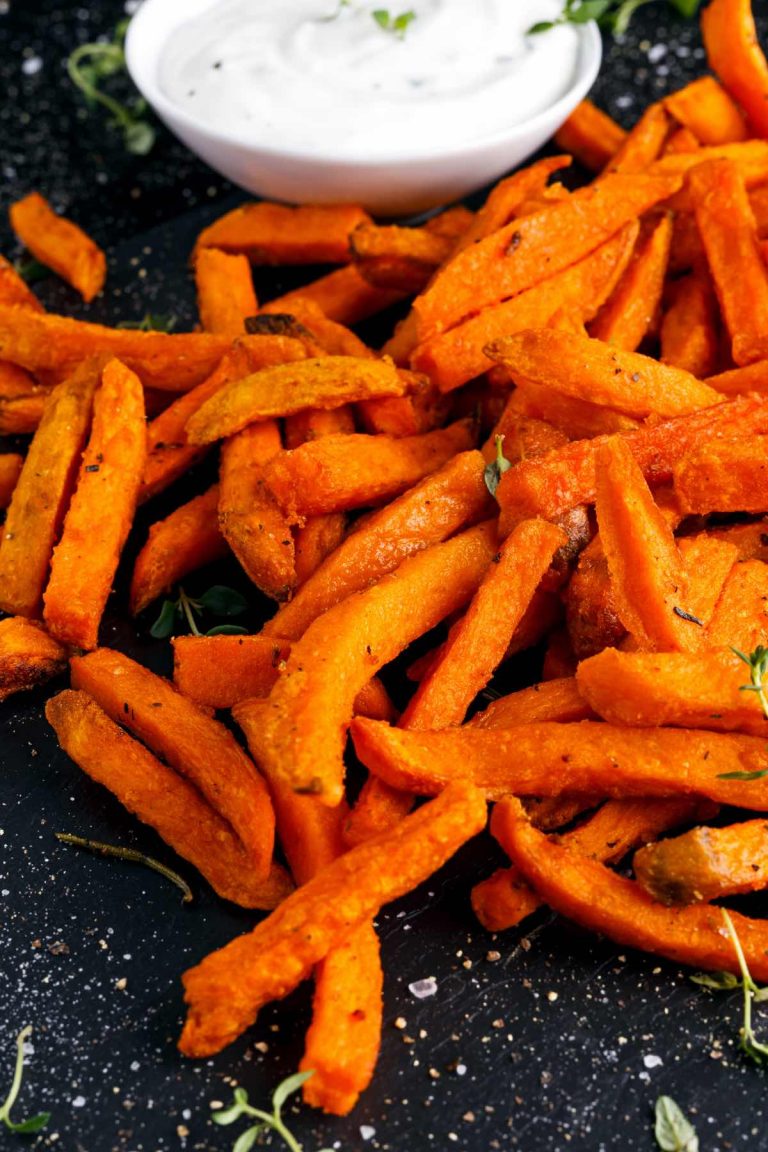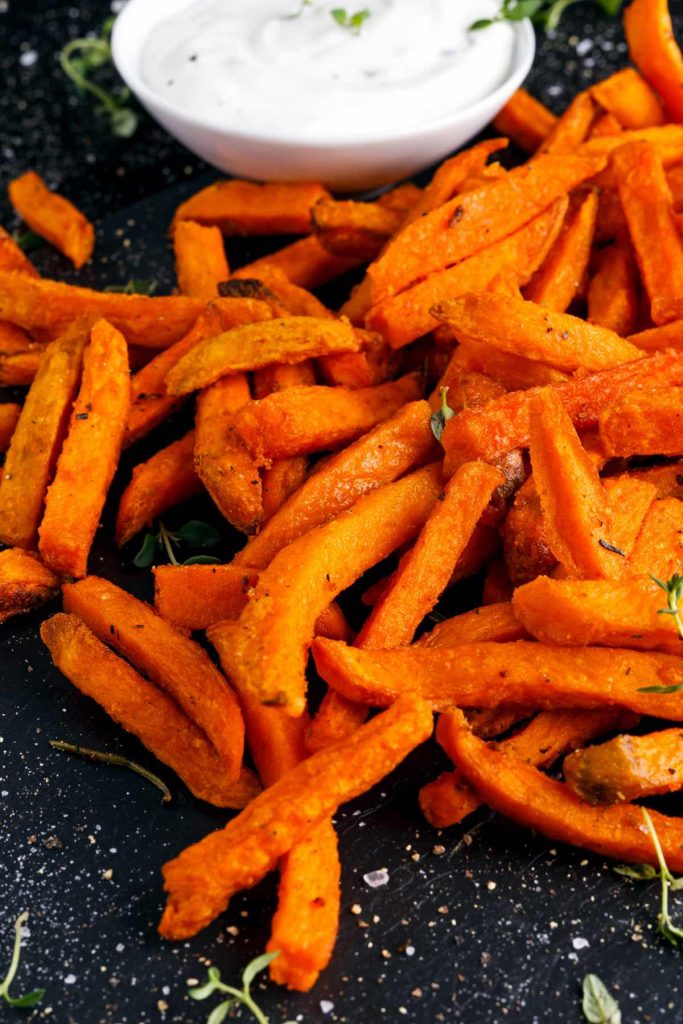 For Steak Frites with a twist, why not try Sweet Potato Fries? This recipe is tailored to perfection, to avoid any sogginess for a texture exactly the same as normal French fries. Sweet Potatoes will bring added nutritional value to your meal, and these fries can easily be spiced if you're looking for an extra kick too.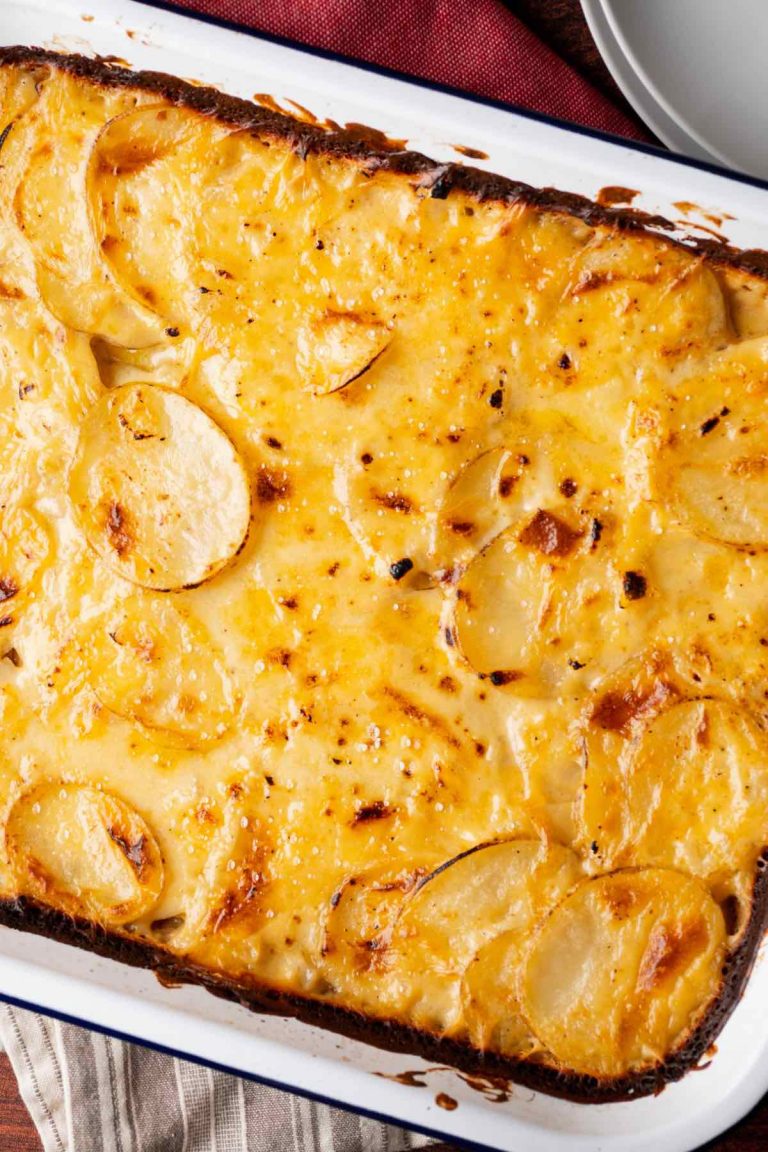 This French side is for real cheese lovers. Unlike Scalloped Potatoes, which have a cream base, these Au Gratin Potatoes are all about the cheese. Thinly sliced potatoes are baked covered in cheese, for a decadent side sure to be an irresistible match for your Steak Dinner.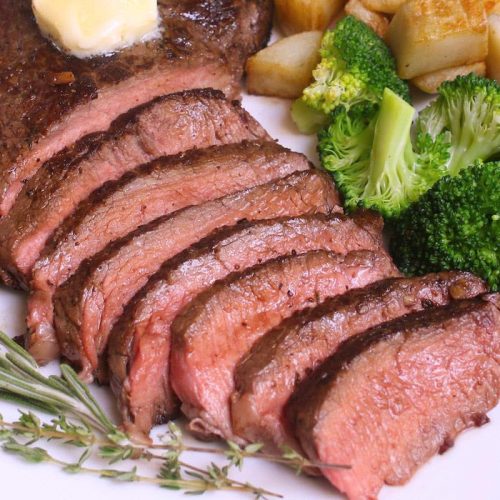 Best Steak Sides (Perfect Steak Dinner Sides)
Corn on the cob is one of the easiest steak side dishes.
Print
Pin
Rate
Ingredients
6

ears corn on the cob

2

tablespoon

butter

salt to taste
Instructions
Add water to a large pot over high heat and bring it to a boil.

Shuck the corn and remove silky strings.

Add the corn to the boiling water. Cover and cook for about 5 minutes until done. Note that it may take longer if your corn is a few days old.

Once cooked, remove the corn from the pot.

Brush with butter and sprinkle with salt. Serve and enjoy!
Nutrition
Calories:
111
kcal
|
Carbohydrates:
17
g
|
Protein:
3
g
|
Fat:
5
g
|
Saturated Fat:
3
g
|
Trans Fat:
1
g
|
Cholesterol:
10
mg
|
Sodium:
47
mg
|
Potassium:
244
mg
|
Fiber:
2
g
|
Sugar:
6
g
|
Vitamin A:
285
IU
|
Vitamin C:
6
mg
|
Calcium:
3
mg
|
Iron:
1
mg
Tried this recipe?
Follow or tag us on Pinterest @izzycooking