Delicious, easy, and kid-friendly…should we continue? I've collected 13 Best Chicken Tenderloin Recipes: pan-seared, grilled, oven-baked, low-carb, buffalo-keto, garlic parmesan, gluten-free, and garlic butter! You'll find your favorite chicken tender recipes here!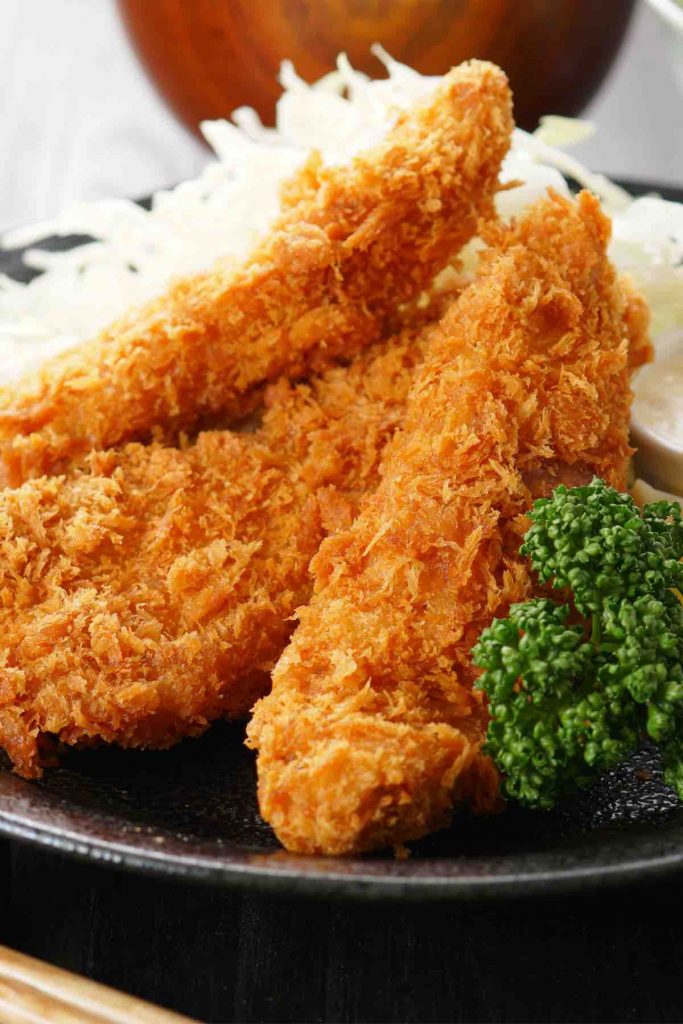 Are Chicken Breast and Chicken Tenderloin the Same?
No. A chicken breast is much larger while tenderloin is thinner cuts of a chicken breast. The tenderloin is the strip of muscle that runs along the inside of the breast and is easier to cook!
What is Chicken Tenderloin Used For?
Typically you will see tenderloins used for chicken fingers, chicken tenders, or chicken strips. As it can be cooked much quicker than chicken breasts, it is often used in stews, skewers, and stir-fries.
Do I Need to Clean Chicken Tenderloins Before Cooking?
You should not wash chicken tenderloins before cooking as you risk the possibility of spreading bacteria. You should, however, cut off the nubs (ends) of the tenderloins as they can be a bit tough to eat!
Healthy Chicken Tenderloin Recipes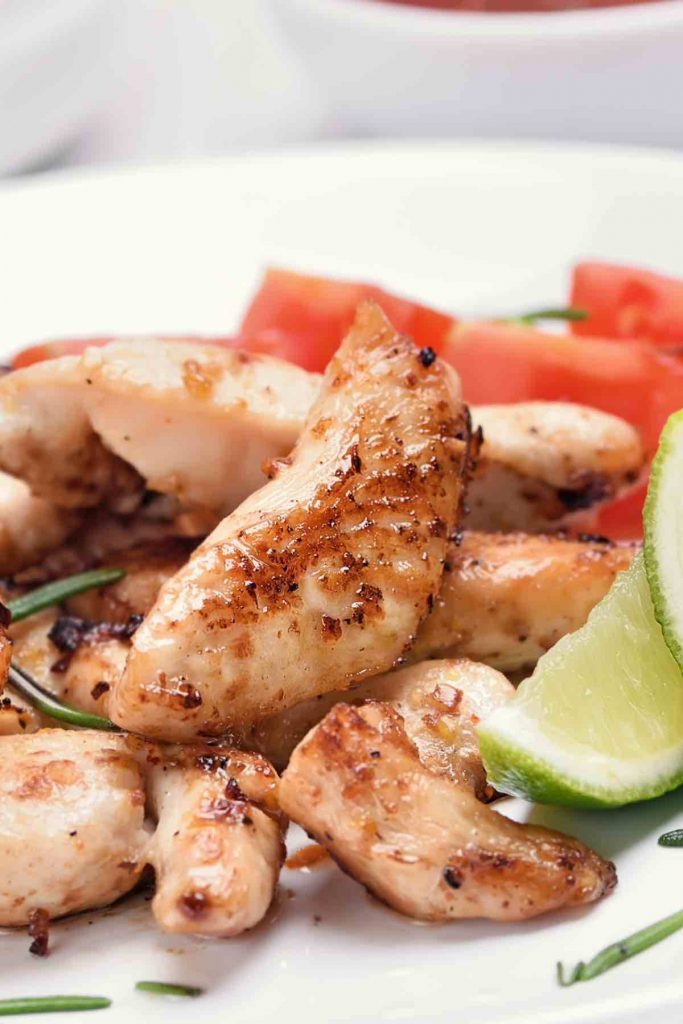 This easy chicken tenders recipe takes only 7 minutes to make and you can turn the leftovers into many delicious meals. Use these tasty tenders for salads, as a main dish with vegetables, or as a pizza topping!
A flavorful meal packed full of tender chicken, bell peppers, and onions, sheet pan chicken fajitas are simply baked in the oven. The best part, they're ready in just 30 minutes!
Fresh, healthy, and Paleo. Your whole family will enjoy these! Served on its own, or on a bed of cauliflower rice. Great recipe for leftovers too. Ready in less than 60 minutes!
Vibrantly colorful, grilled chicken tenderloin salad is flavorful and made with healthy boneless, skinless, chicken breast tenderloins. Mixed together with some spicy flavors and served over a refreshing and cool salad – it doesn't get any better than that!
Baked Chicken Tenders Recipes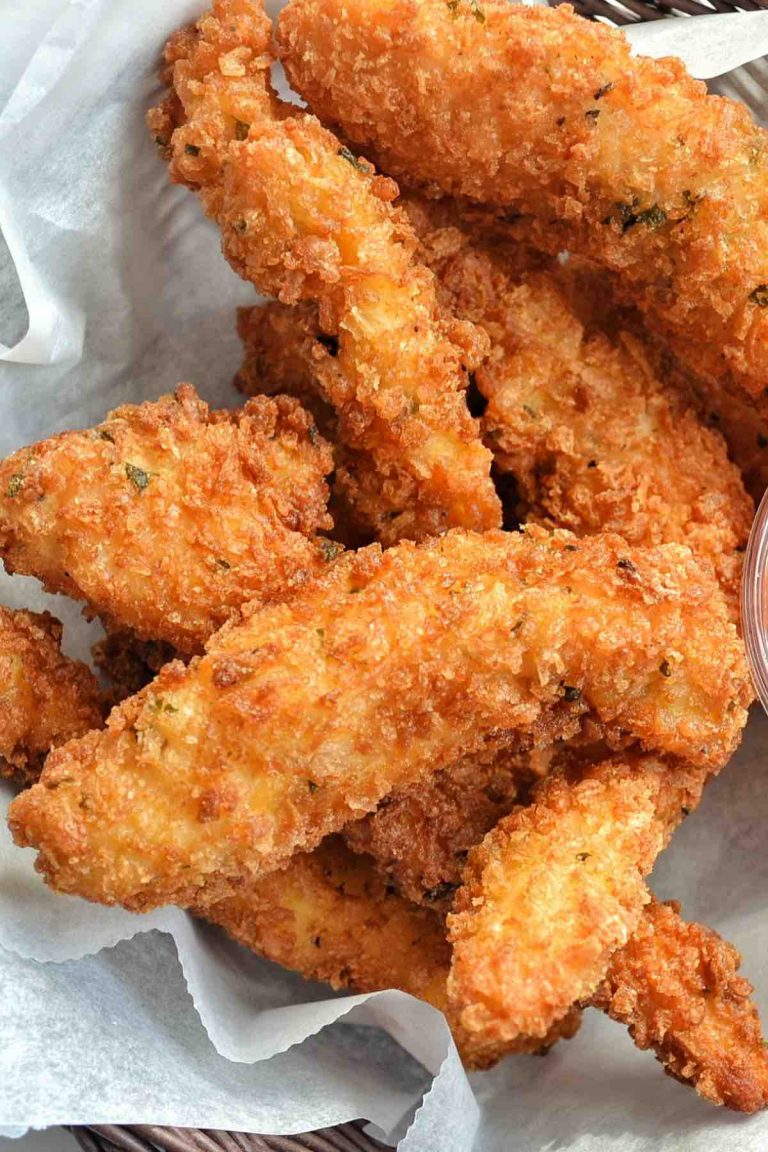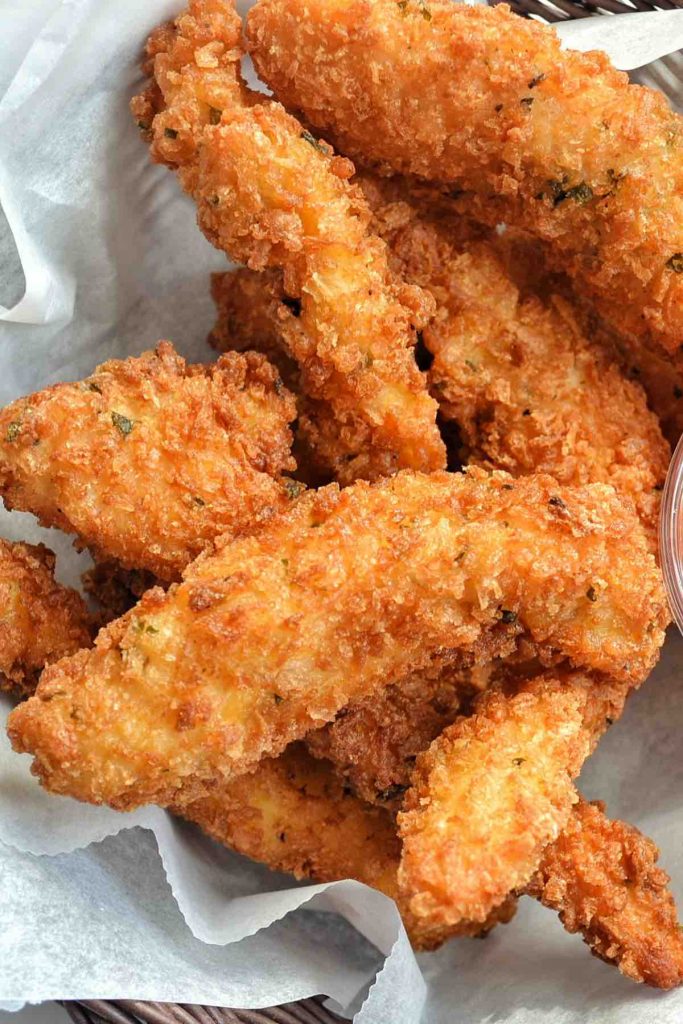 Look no further than this recipe if you're seeking out a way to make extra crispy chicken tenders. Here you will find a recipe that will have your chicken tenders bursting with flavor and can easily be labeled the ultimate finger food!
How does a mix of parmesan cheese and a variety of spices on your next chicken tender sound? Well, read on! Baked as well, so just pop them in the oven and you're set to go. Ready in 20 to 30 minutes and your kids can help out as well!
Super simple and completely flavorful! Mustard chicken tenders can be served as is, over rice, or on a salad. You might think that a ½ cup of mustard seems extreme but you'll be thanking this recipe when you're done! It is the perfect amount of mustard mixed with garlic, paprika, lemon juice, and tarragon.
Keto Chicken Tender Recipes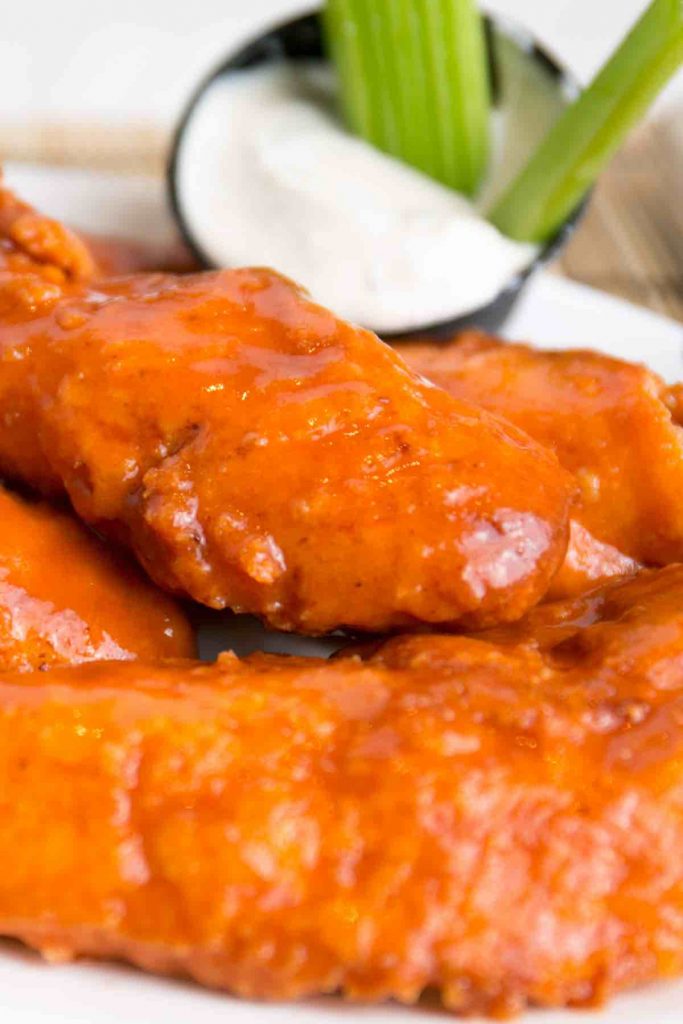 These buffalo keto chicken tenders are keto-friendly and low carb. The breading sticks perfectly to the chicken to form the outer shell, making these perfect for dipping!
Gluten-free and keto-friendly?! These chicken tenders are not only incredibly flavorful and extra tender. Plus, if you're not a fan of fried foods, these chicken tenders are baked not fried!
A 5-minute chicken tender recipe, with only 5 ingredients? Sign me up! This is a kid-friendly recipe as that can be baked or broiled. If you broil it, make sure to keep an eye on your chicken as it can burn or dry out quickly.
Other Popular Chicken Tenderloin Recipes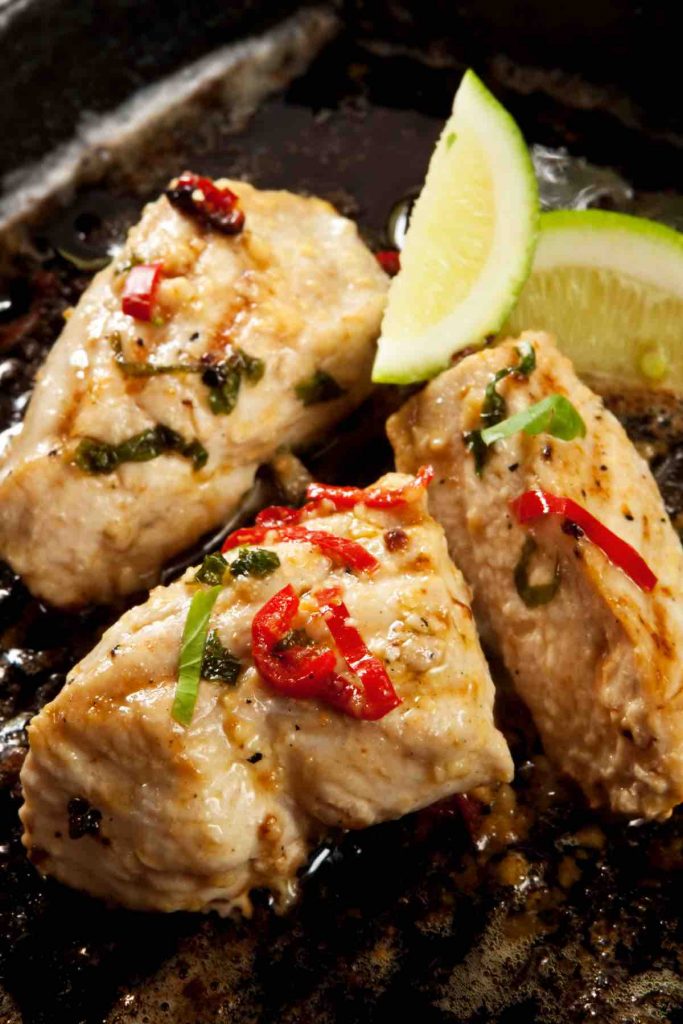 Made with garlic, butter, and spices on a skillet, these garlic butter chicken tenders turn out juicy and are ready in just 15 minutes! The tip here is to use a cast-iron skillet to make these chicken tenders because it heats up evenly and retains heat well.
Juicy and flavorful, and 24 grams of protein! Make sure to marinate your chicken for at least 30 minutes. Don't overcrowd your grill with the tenders. And allow your chicken to rest or cool down for 5 minutes before cutting and serving.
A clean eating recipe, these honey garlic chicken tenders are sweet and buttery! Cooking them properly will leave them with a golden brown crisp outer shell while staying juicy and tender on the inside. Be sure to let these tenders marinate for at least 5-10 minutes before cooking.
What to Serve with Chicken Tenderloins
The possibilities are endless, but we'll give you a handful of ideas.
French Fries, sweet potatoes, coleslaw, zucchini pasta, cornbread, and glazed veggies. Don't forget you can add your chicken to Caesar salads, or on top of your favorite pasta or rice dish.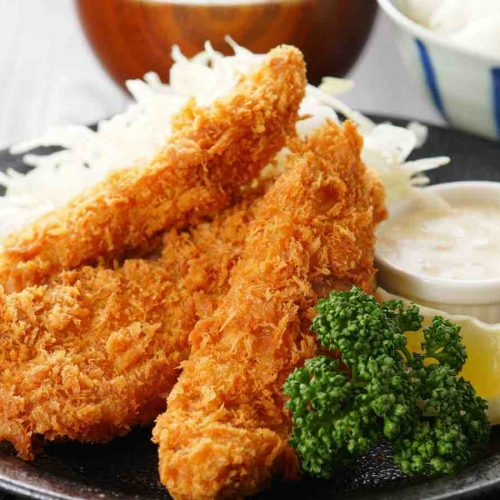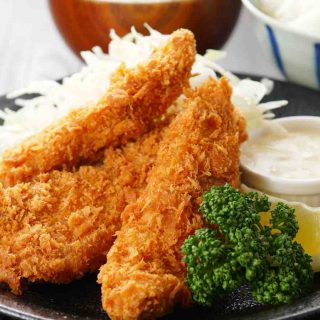 Easy Crispy Baked Chicken Tenderloin Recipe
Crispy Baked Chicken Tenders are one of the most popular chicken tenderloin recipes. They are easy to make and full of flavors!
Print
Pin
Rate
Ingredients
1 ½

lb

chicken tenderloin

1

egg

3

tablespoons

olive oil

2

tablespoons

lemon juice

1

tablespoon

minced garlic

salt and pepper

to taste

1

cup

Panko breadcrumbs

1

teaspoon

paprika

1

teaspoon

onion powder

1/4

cup

freshly grated parmesan cheese
Instructions
Fill a large bowl with 1 quart of water and 2 tablespoons of salt. Stir to combine and the salt is absorbed. Add the chicken tenderloins and let them sit in the saltwater to brine for at least 15 minutes.

Preheat oven to 425°F, and line a baking sheet with parchment paper. Set aside.

In a medium bowl, whisk together the egg, oil, lemon juice, garlic, salt, and pepper.

In another bowl, add breadcrumbs, paprika, onion powder, and parmesan cheese.

Remove chicken tenderloin from the brine. Then pat dry with paper towels.

Add chicken into the egg mixture, shake off the excess. Then dredge the chicken in the breadcrumb mixture.

Arrange chicken on the baking sheet. Then bake for 8 minutes. Flip and bake for an additional 5-10 minutes or until cooked through.
Nutrition
Calories:
396
kcal
|
Carbohydrates:
13
g
|
Protein:
42
g
|
Fat:
19
g
|
Saturated Fat:
4
g
|
Trans Fat:
1
g
|
Cholesterol:
155
mg
|
Sodium:
420
mg
|
Potassium:
714
mg
|
Fiber:
1
g
|
Sugar:
1
g
|
Vitamin A:
411
IU
|
Vitamin C:
6
mg
|
Calcium:
119
mg
|
Iron:
2
mg
Tried this recipe?
Follow or tag us on Pinterest @izzycooking