Chili is so flavorful and comforting, great to feed a crowd, especially on cold nights! This hearty dish is traditionally made with ground beef, beans, tomatoes, and delicious chili seasonings! The level of spice and the ingredients inside your favorite chili – the possibilities are endless! But what about chili sides? Sit back, relax, and enjoy all of these offerings.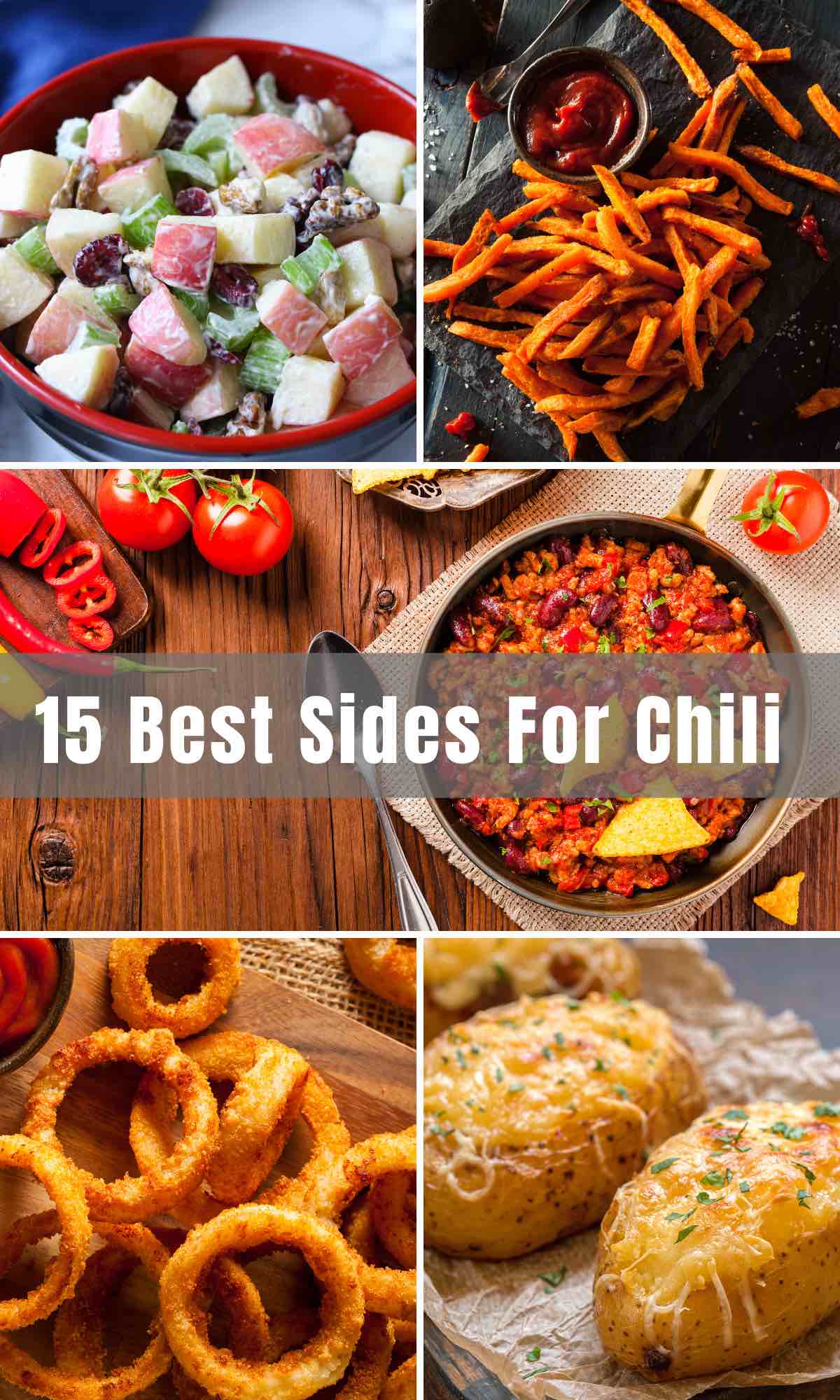 Chili Toppings
When you think of chili or toppings to go on it, what do you think of first? Shredded cheese? Avocado lettuce? Or serve it as is? You may want to first look at the type of chili variation you are consuming or whipping up! There is meat chili, vegetarian chili, chili verde and white chili just to name a few.
For the average person, the preference of a delectable cheese is the way to go-from parmesan, to shredded mozzarella to shredded cheddar. However if you're looking for a more heartier option, that guacamole, sour cream or some salsa are the picks! You can also simply opt for onions, lettuce, tomatoes or some crumbled bacon. Try one or all, it definitely doesn't hurt to be creative and mix it up a bit!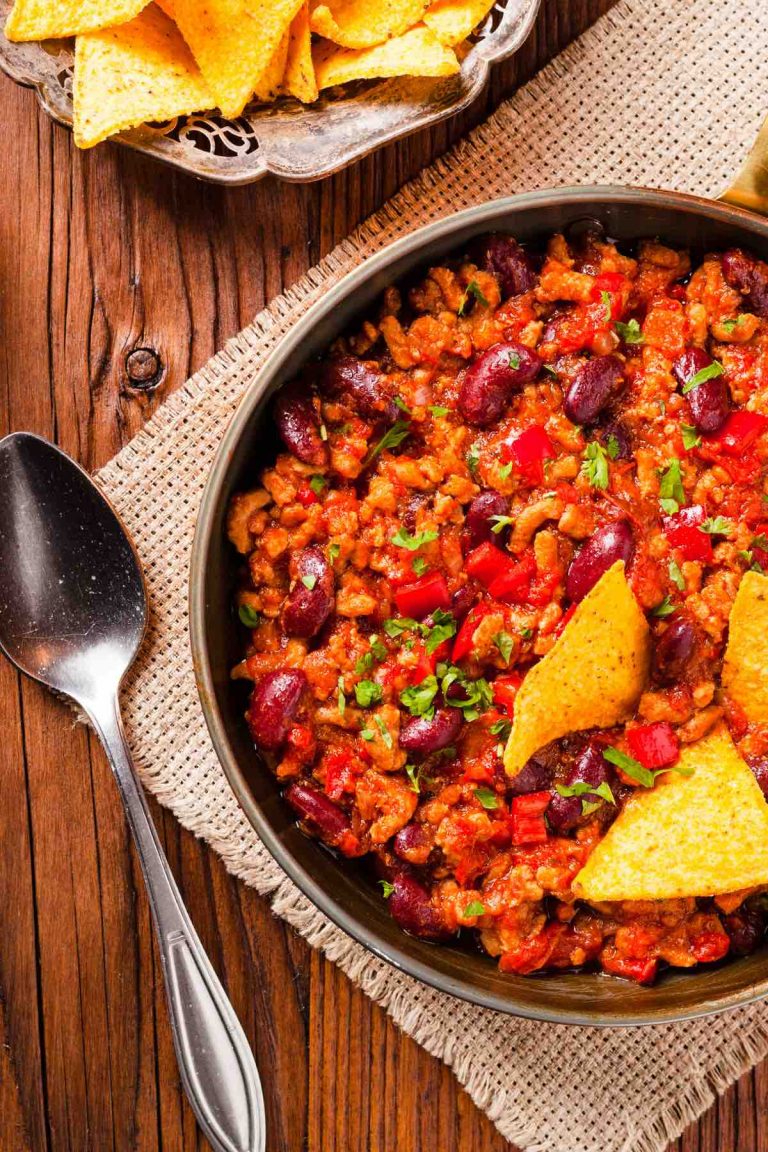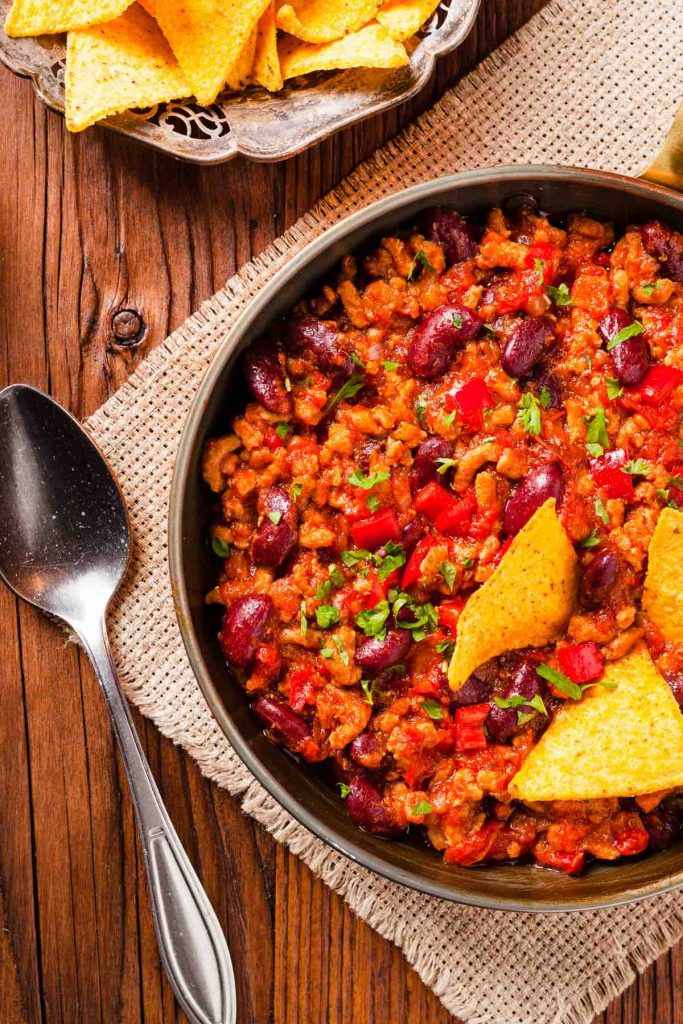 What to Serve with Chili at A Party?
One of the best ways to serve chili at a party is to simply have a chili cookoff! Then you not only don't require sides, but get to devour chilis of all types!
If a chili cookoff isn't up your alley, then there are a few other options available on how to serve your chili at a party. A simple addition to your chili is fresh baked bread. There is nothing else that will provide you with that overall warmth of a bowl of chili with a side of freshly baked bread with warm butter!
Of course you can go with the classics: corn bread, quesadillas, tortilla chips and your favorite pick of finger foods! However, if you truly want to compliment your chili with a healthier option, then a nice green salad really goes a long way!
Tie in your favorite beverage, and maybe a few party favors, and you're set to go!! Chili and the Super Bowl are always a can't lose match!!
What Desserts Go with Chili?
When you're done trying, sampling or voting on your favorite chili, you'll need to wrap up a good feast of chili with a delicious dessert. The key here is to counteract the chili with something sweet or tarty – it will really get your taste buds tingling.
Opt for a warm apple strudel, cinnamon bread, lemon cake, peach crumble or key lime pie are all perfect possibilities.
15 Sides that Go Well with Chili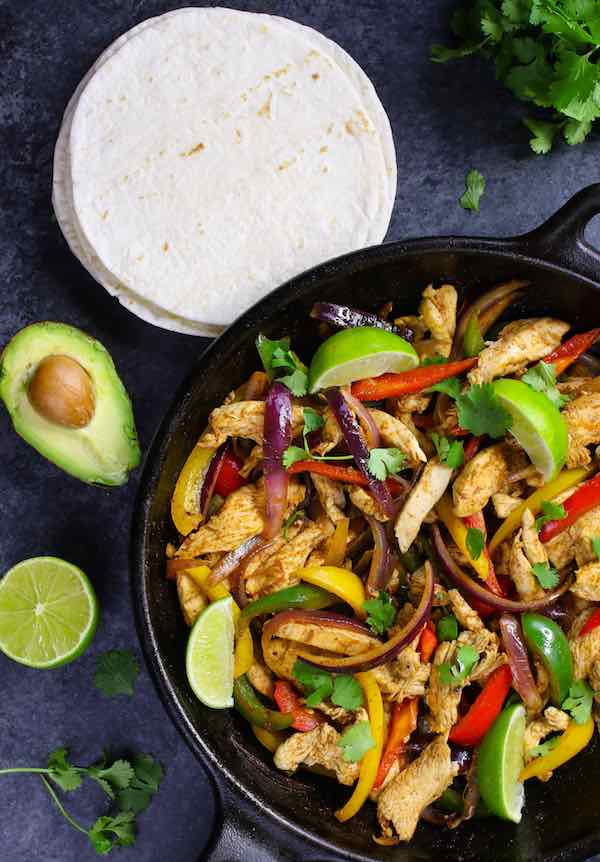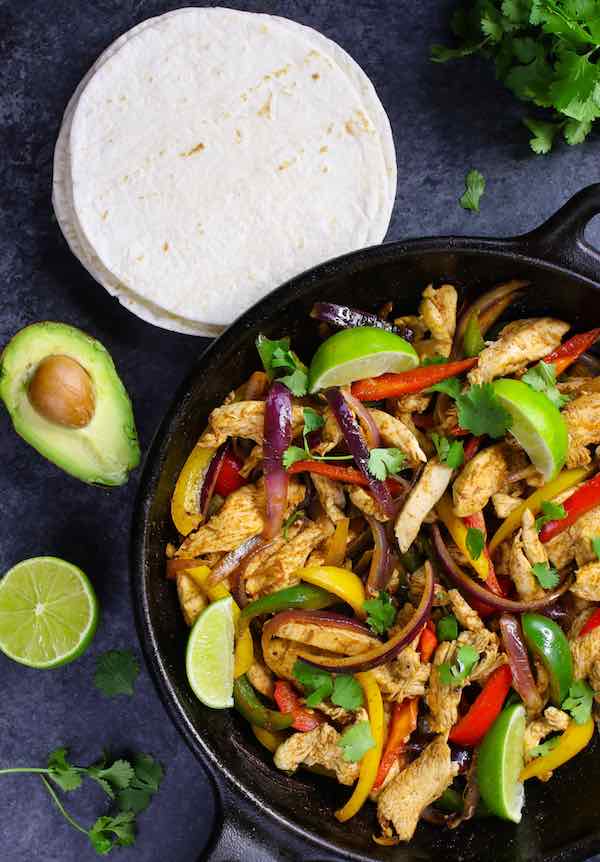 What better way to go than with an ethinic theme all around?! Cooking up some chicken fajitas not only adds to the Mexican theme but ultimately creates the perfect dipping treat to soak up that chili at the bottom of the bowl.
They are an all around family favorite that only takes about 20 minutes to make! The best part is that you can make them healthier by using lean chicken, fresh veggies, and using your favorite homemade spices.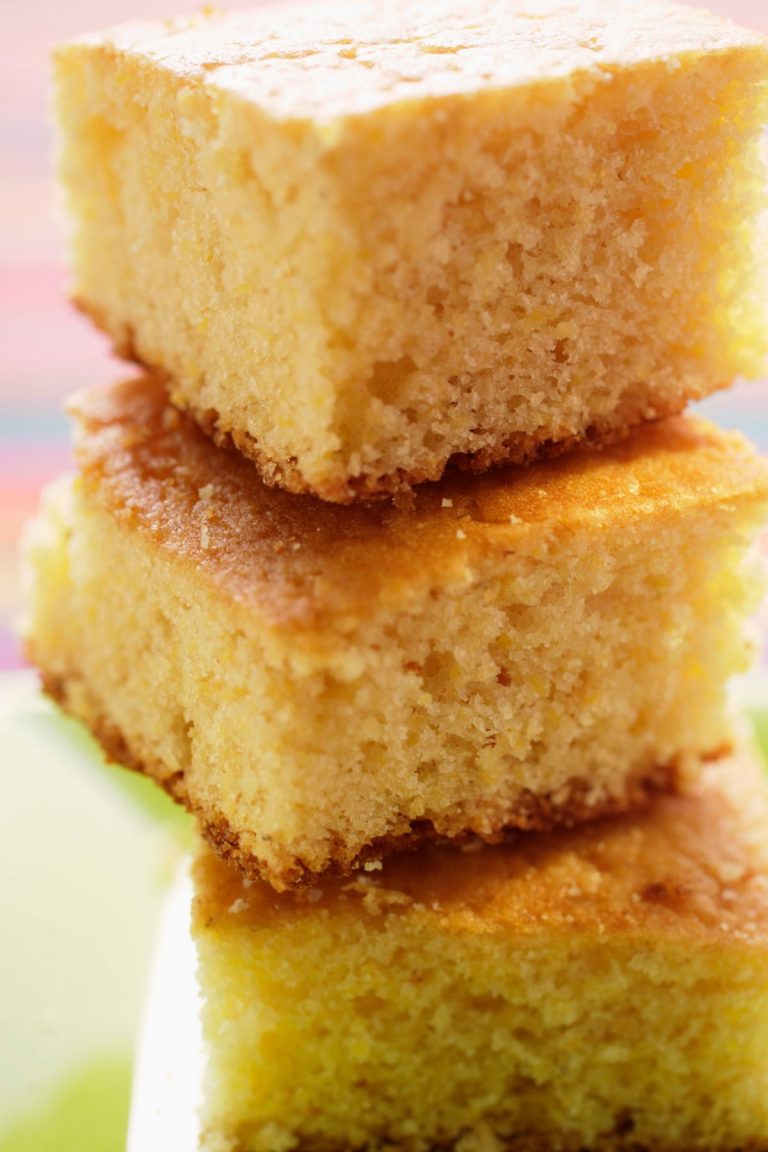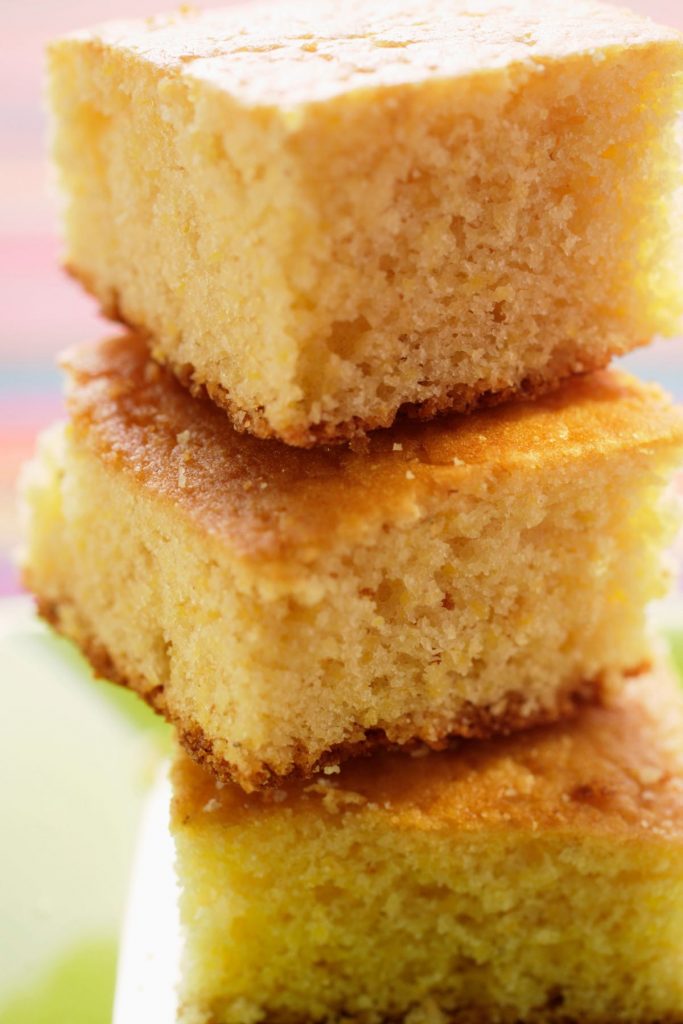 One of the biggest complaints with cornbread is that it's dry. You won't have to worry about that here! Honey is the secret ingredient to this sweet and moist cornbread. The sweetness of the cornbread is a perfect complement to the hot and/or spicy chili!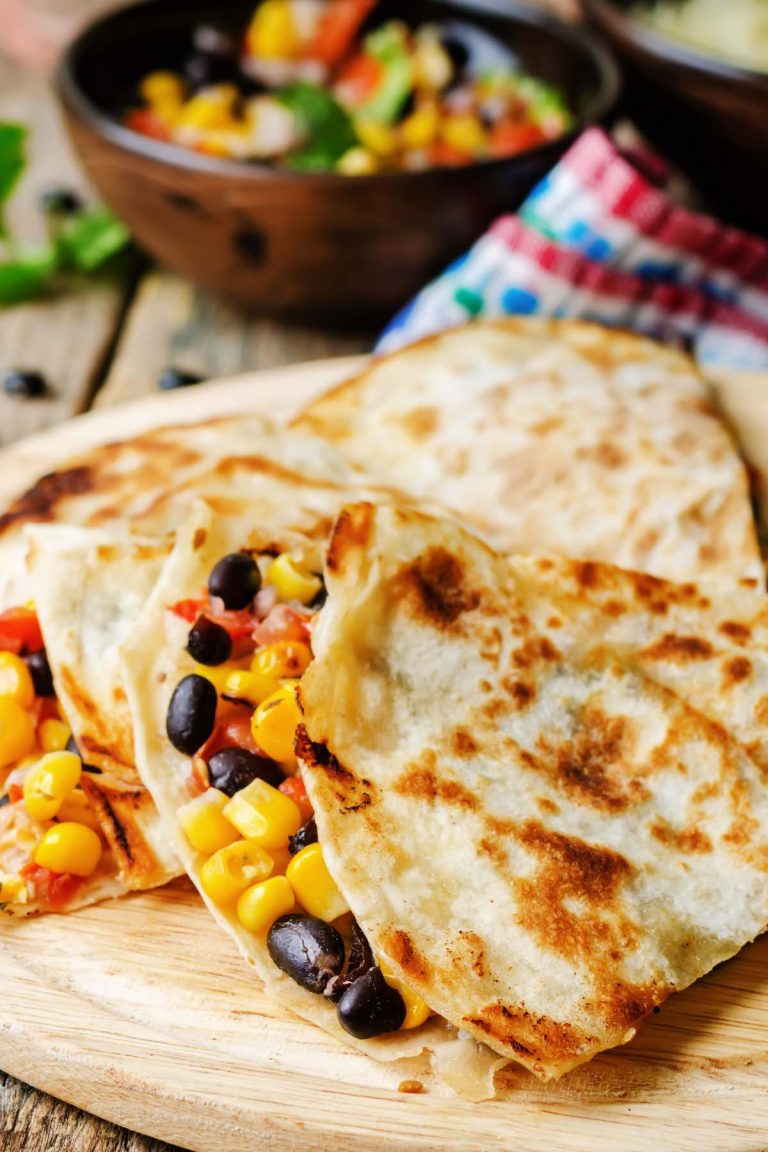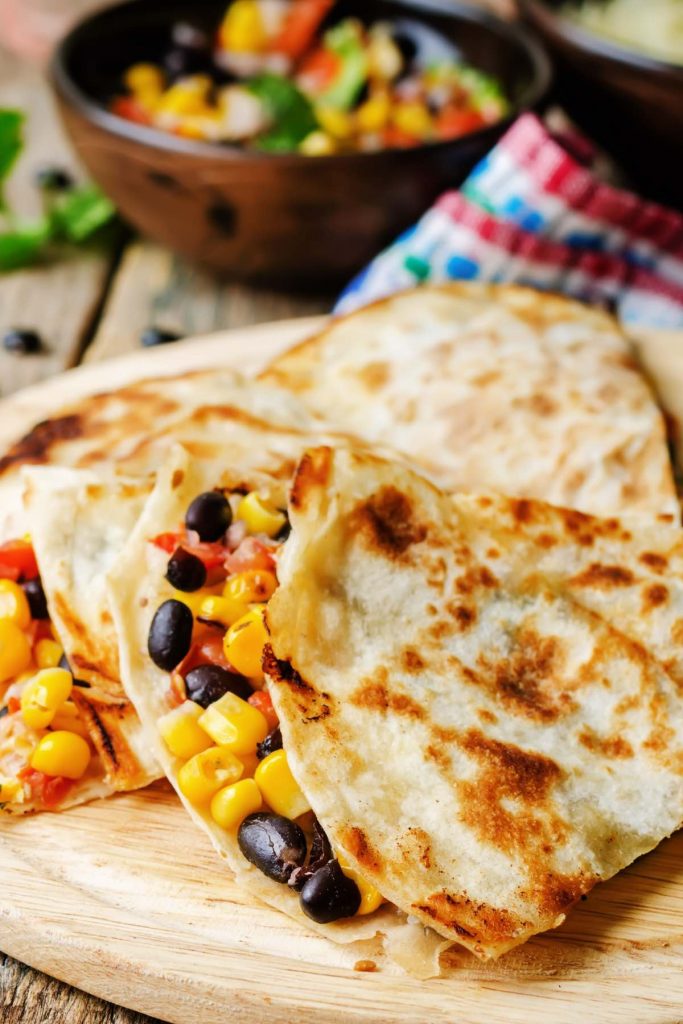 Another great option to stick with the Mexican theme is black bean quesadillas. Not only are they easy to make but explode with flavor through the mix of cheese, cilantro, onion and of course beans.
You may want to just make these as smaller side dishes because they are quite hearty and may not leave you enough room to dive into that chili. If you're looking for a vegan-friendly option, then simply replace the regular cheese with a vegan option and you are good to go!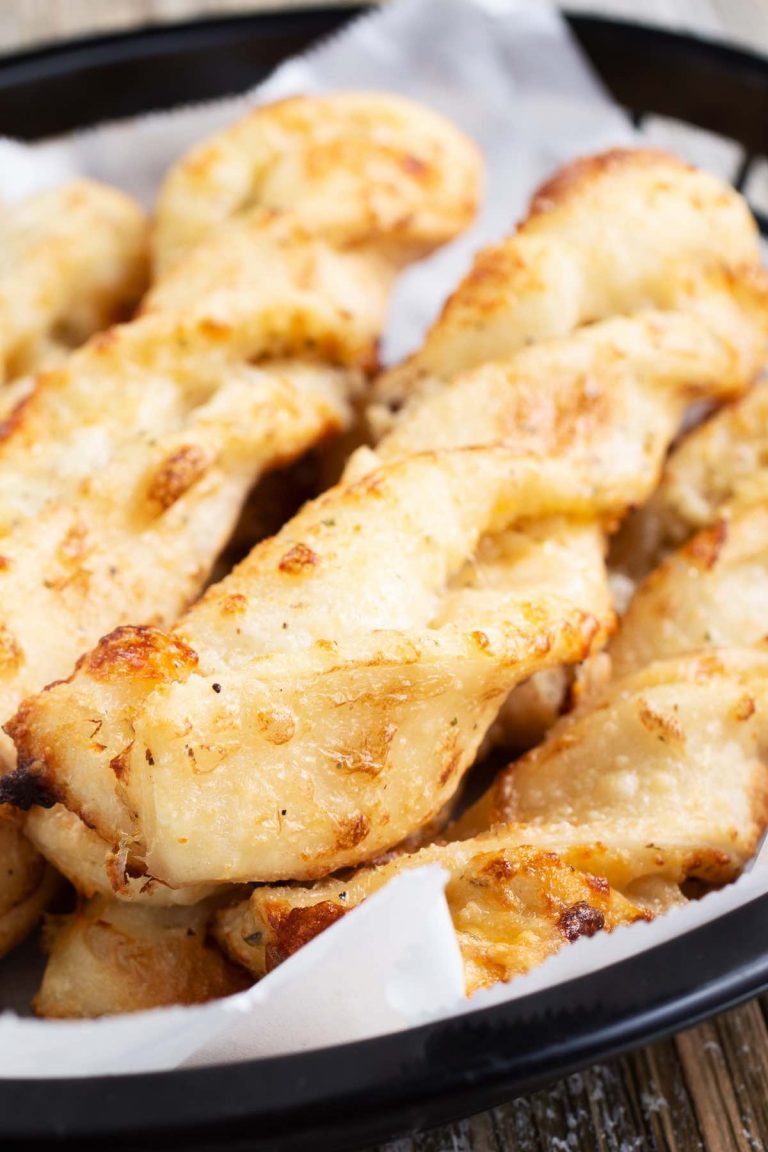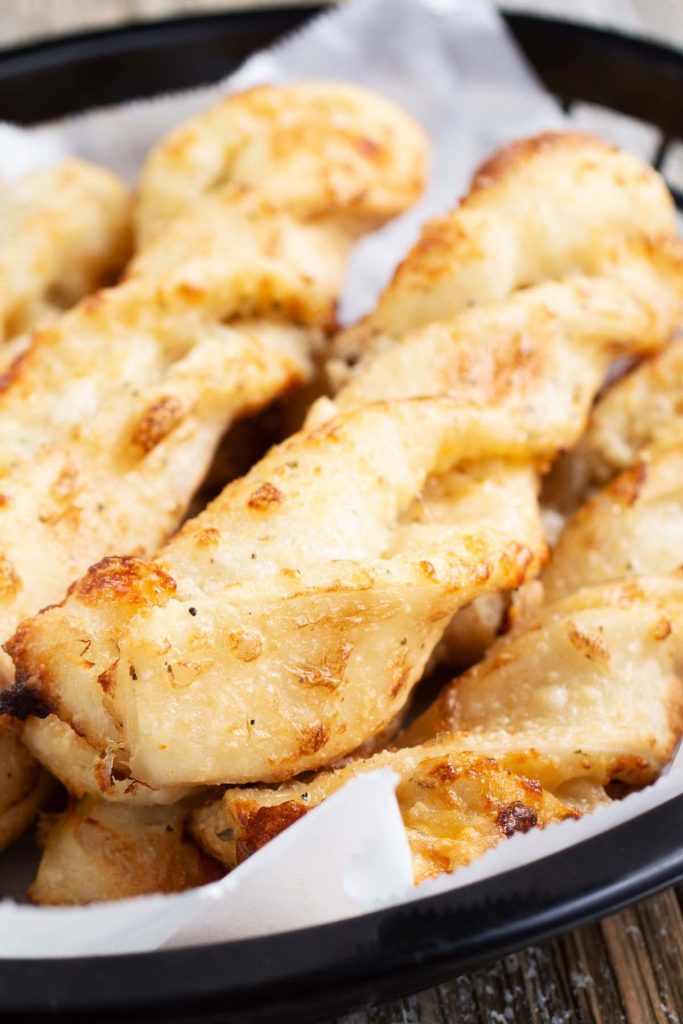 Grab the kids and run to the kitchen to get into making these buttery garlic sticks. If they or you love playing with play-doh then you will love how this recipe calls for rolling, cutting and twisting.
The garlic flavor complements the chli when you dip the bread in while the fluffiness of the bread soaks that extra bits of leftover chili right up! So get to twisting that dough-you won't be disappointed! Freshly baked bread is hard to beat!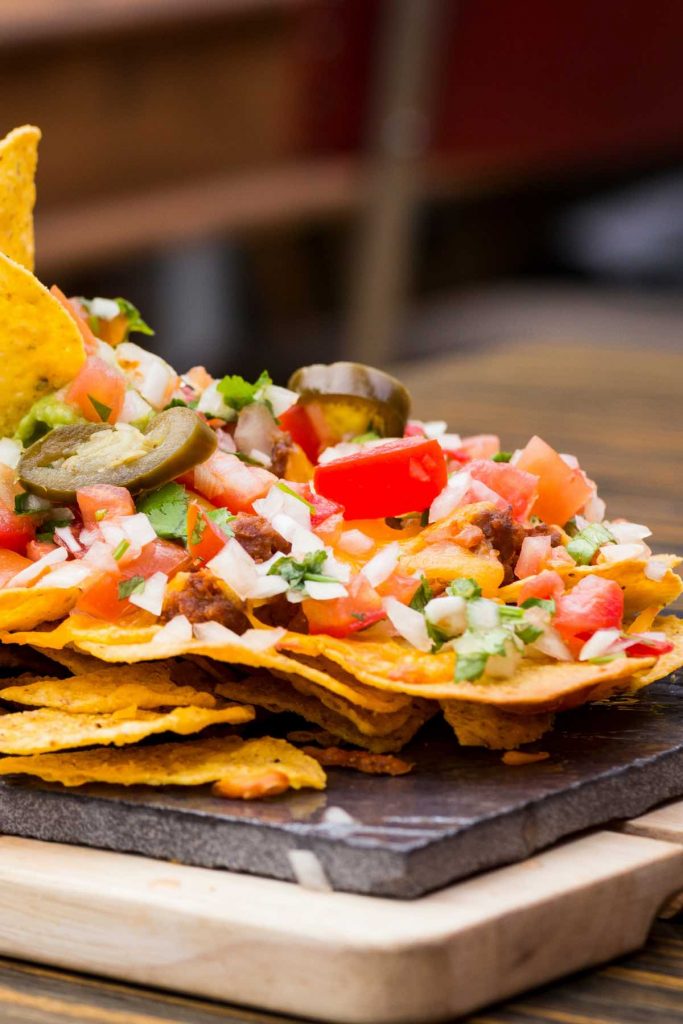 Not only do nachos complement chili but you can also combine them to make one appetizing dish. Instead of eating the nachos on the side, simply spread those nachos over the baking pan and top it with chili! If that's too much for you then simply dip those nachos in one chip at a time.
With this option, you definitely want to choose one of those toppings! A great option to complement both the chili and the nachos is sour cream, shredded cheese, guacamole or a combination of all of them.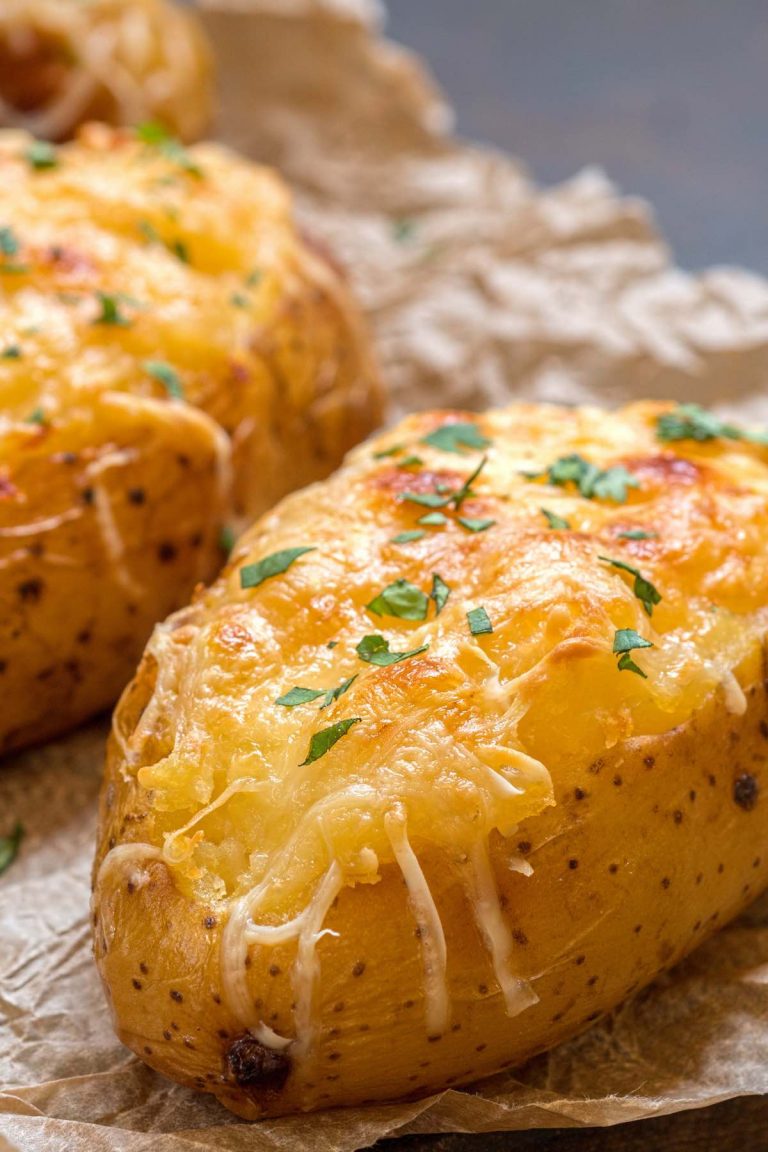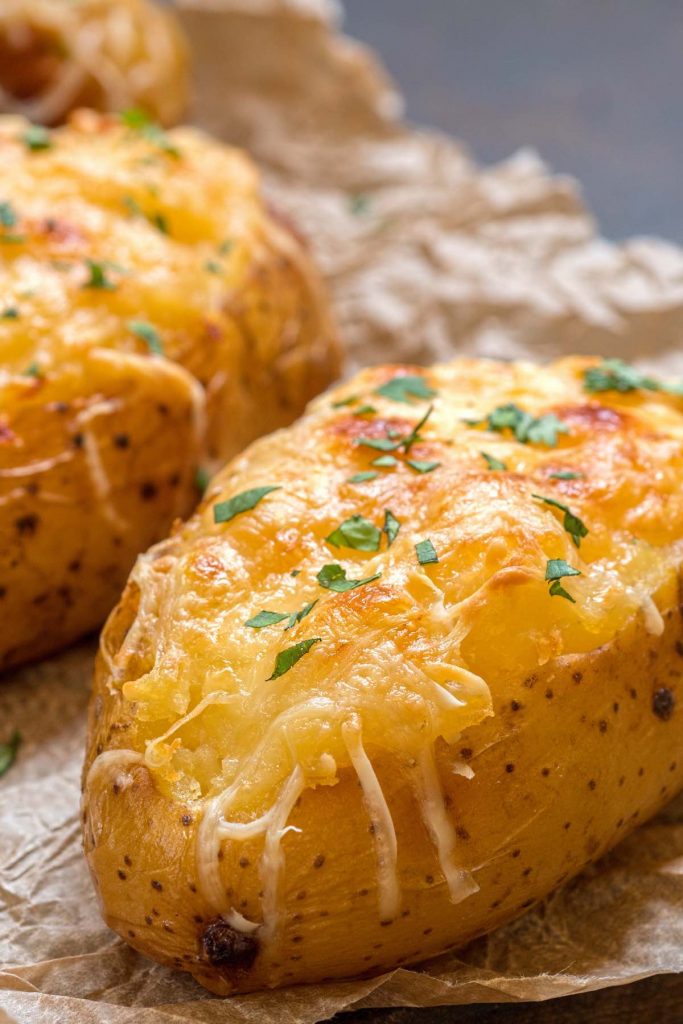 Easy does it – and the perfect baked potato…sound good? And not many people realize just how healthy potatoes are you for you. They have more potassium than bananas. They're high in fiber, can lower cholesterol and decrease your risk of heart disease.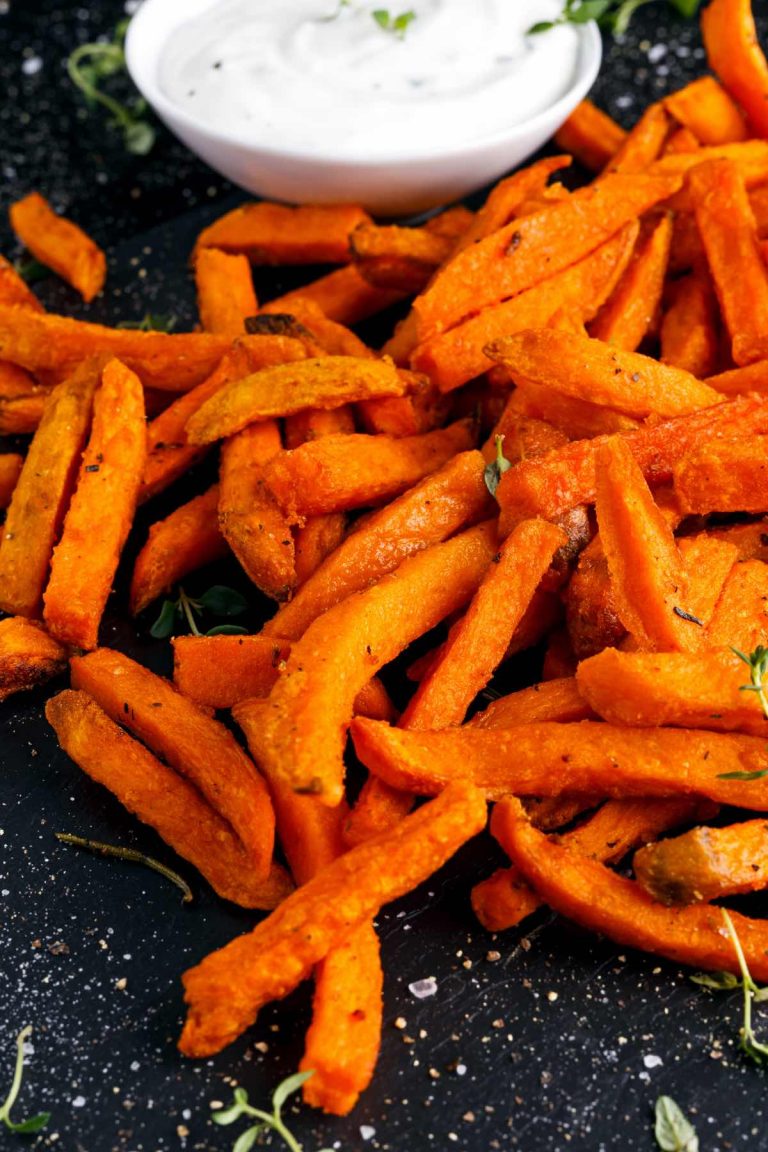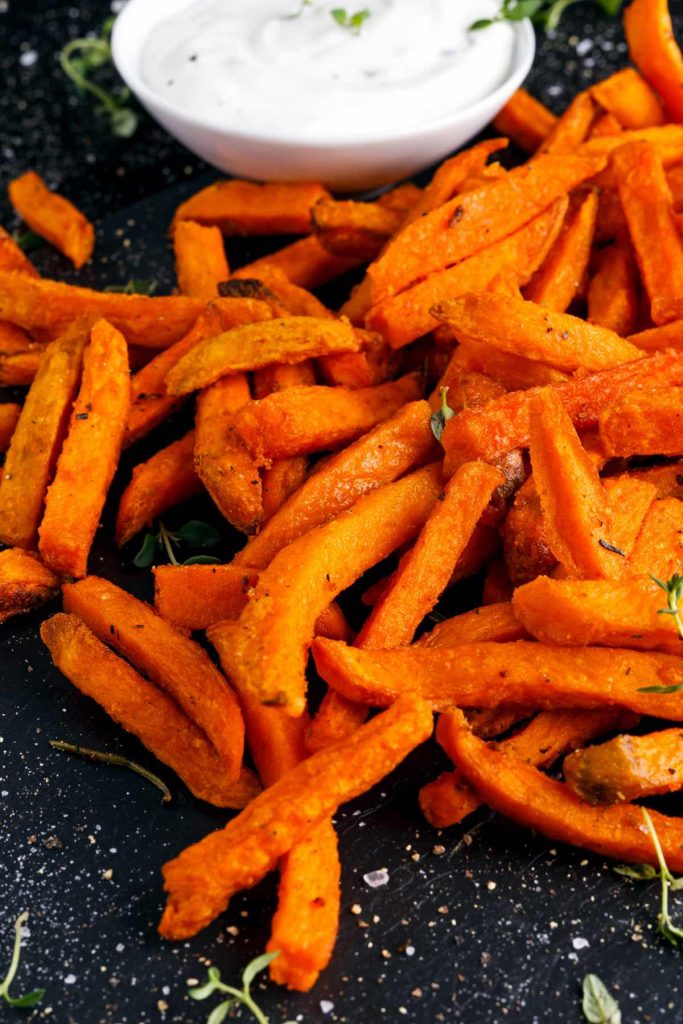 If you're looking to add a bit more chew to your bite then opt for the sweet potato fries. They are easy to make and hands down one of the best fries you will ever make and consume. The trick to these are to coat with cornstarch, olive oil and toss with your favorite spices. The outcome will be a crispy fry on the outside, and soft and chewy on the inside.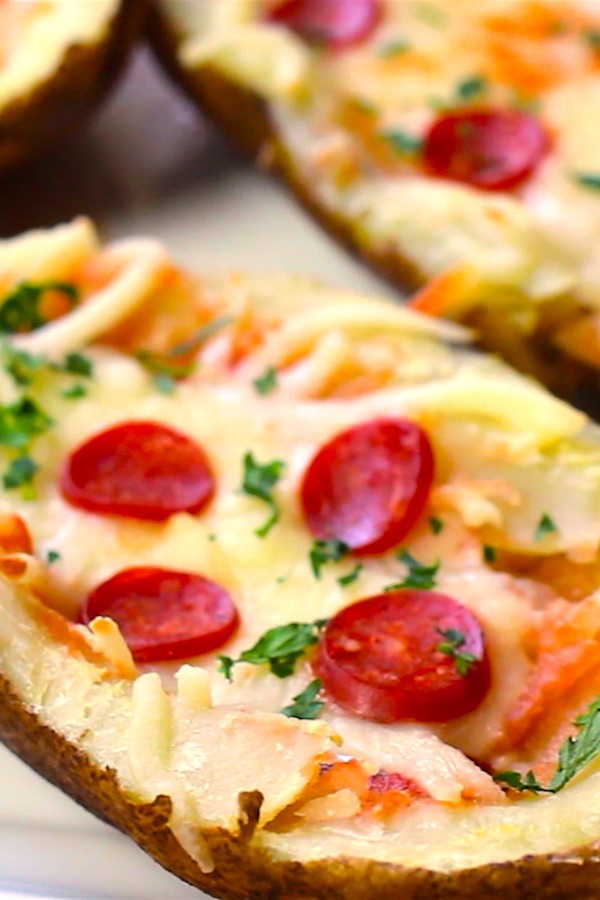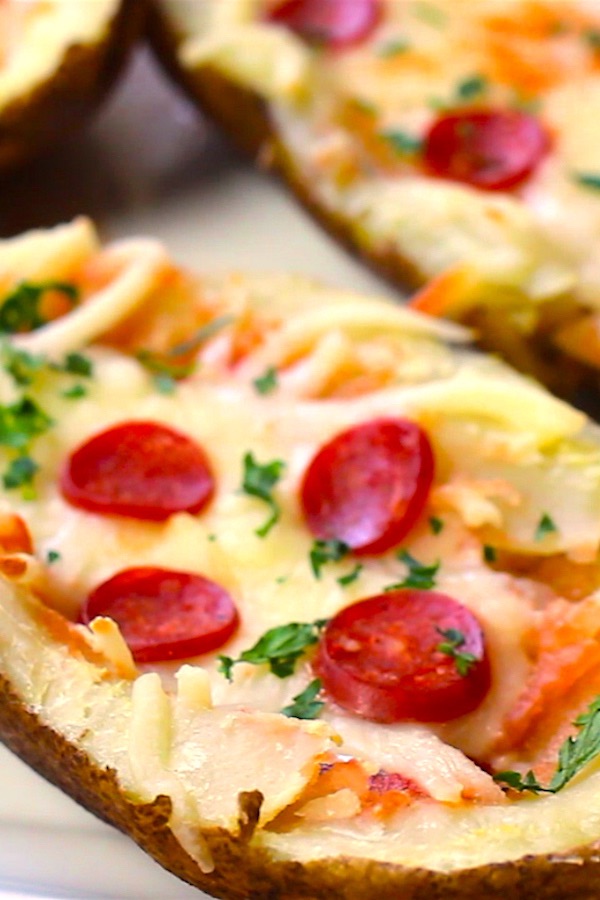 What pairs better than comfort food with comfort food? Nothing! That's why pairing chili with potato skins is an absolute must! Grab those potatoes, scoop out the middle and add in some sour cream, cheese, and bacon and you have an easy side dish that can't be beat!
What's fun about these potato skins is that they provide you with protein, carbs and vegetables all in one bite. To add a little more excitement to them, you can scoop some chili into the potato skin and top it with sour cream and cheese instead!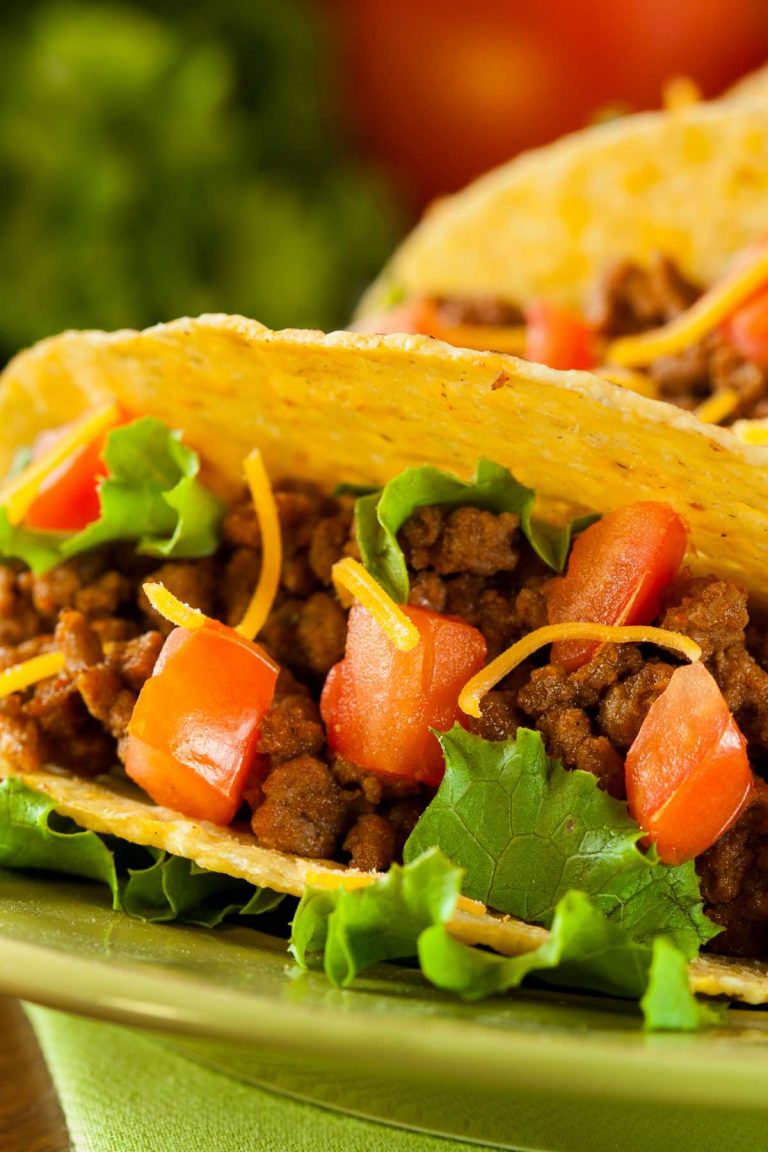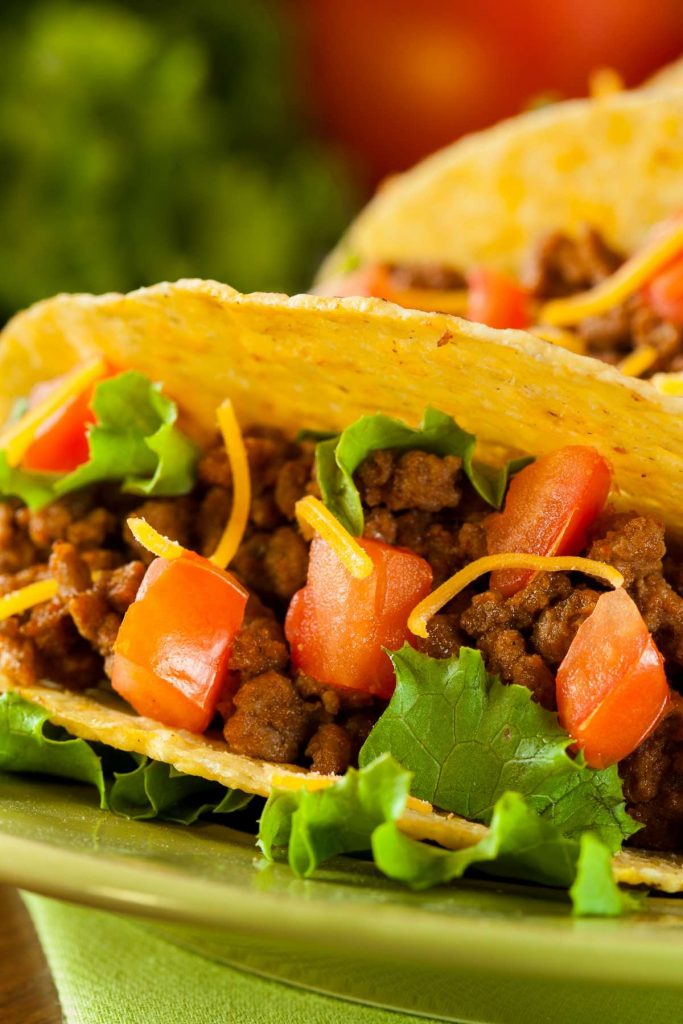 Why not load up your chili with a side of ground beef tacos?! The great thing about tacos is that if your kids aren't a fan of chili, they can still get the same nutrients in their tacos.
You can stay traditional with hard shells or opt for soft shells, but the kicker with these as a side dish is that you can utilize the same spices and ingredients for the chili and the tacos.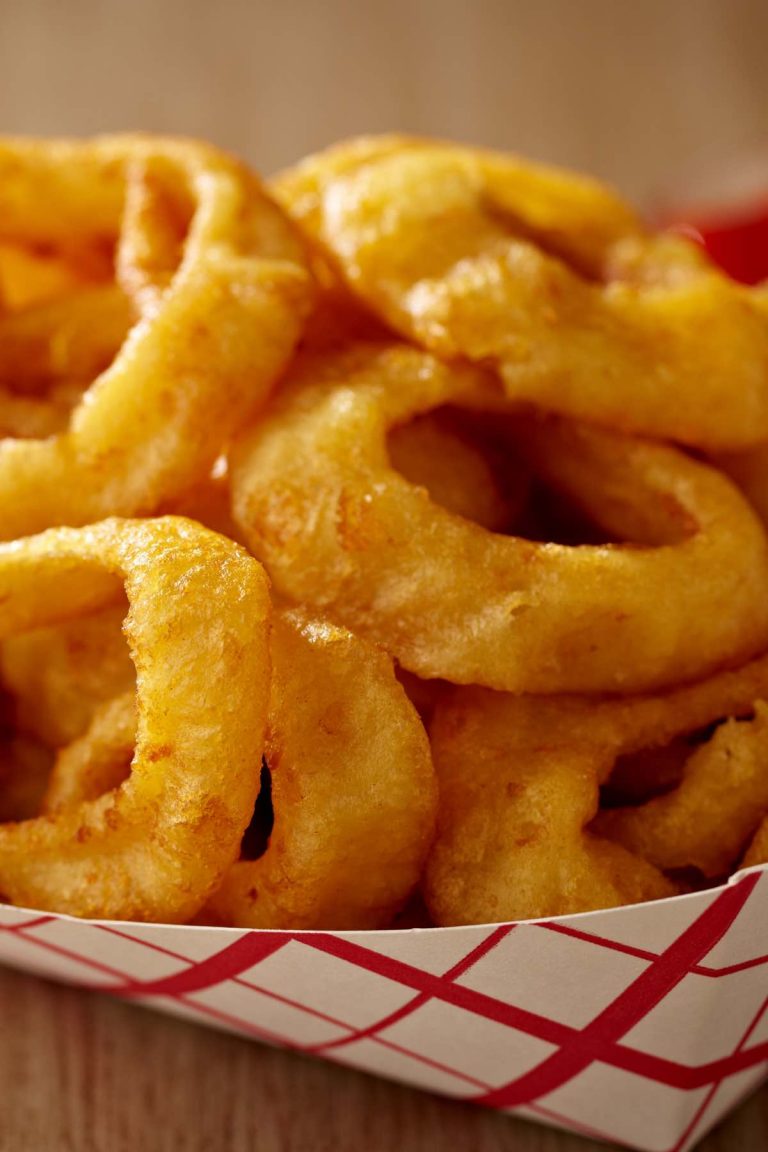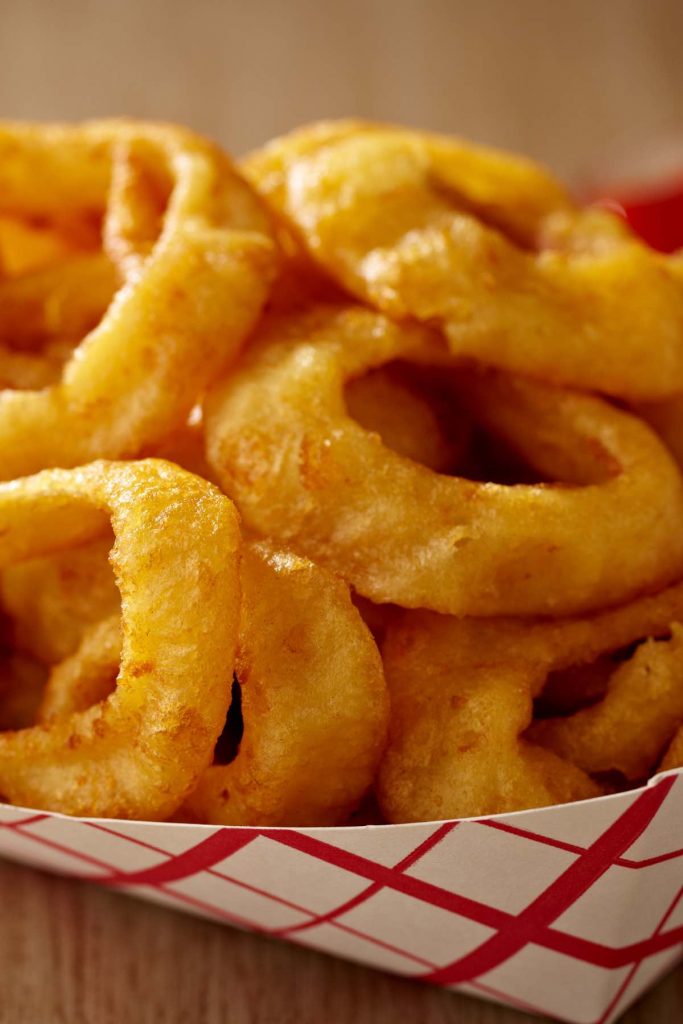 Crispy, golden and delicious. Another favorite, and perfect with its texture to be combined with chili. Preparation is 15 minutes or less, and cook time is 25 minutes or less. And as soon as it comes out of the oven you can serve them immediately!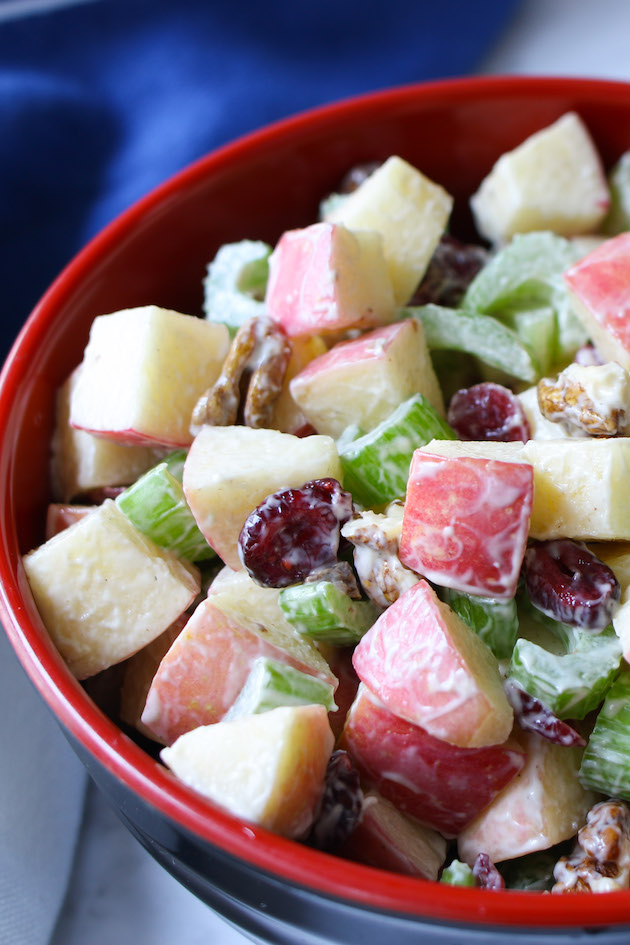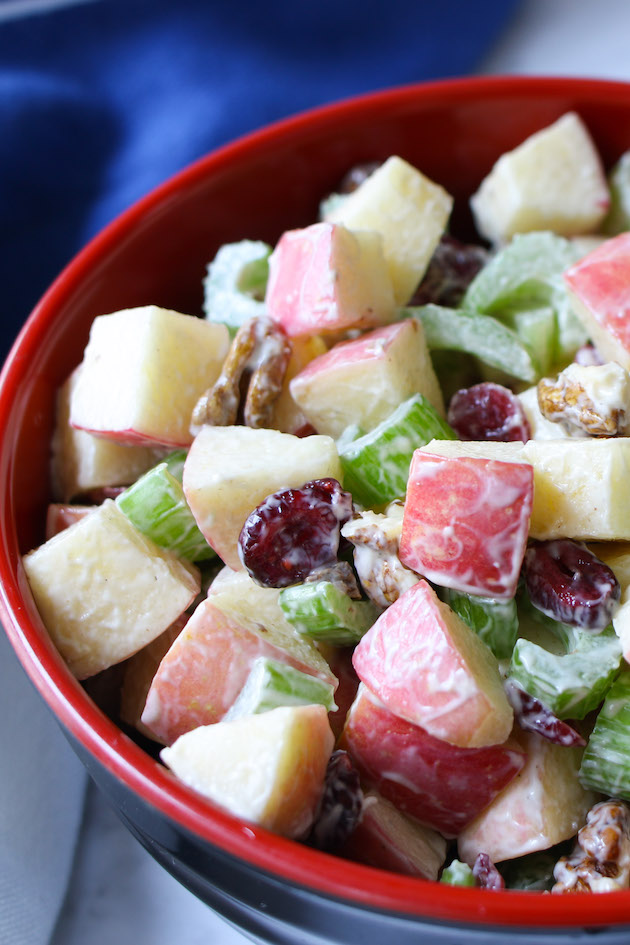 Switching it up for a healthier option as a side, apple salad combines both fruits and vegetables to provide ultimate nutrition.
The apple salad is both light and creamy but it is the crunch that truly makes this salad worthwhile. So go grab the apples, celery, mayonnaise, walnuts and raisins and you will want to dive in before this dish is even ready. To create a healthier version, switch out the mayo for the yogurt.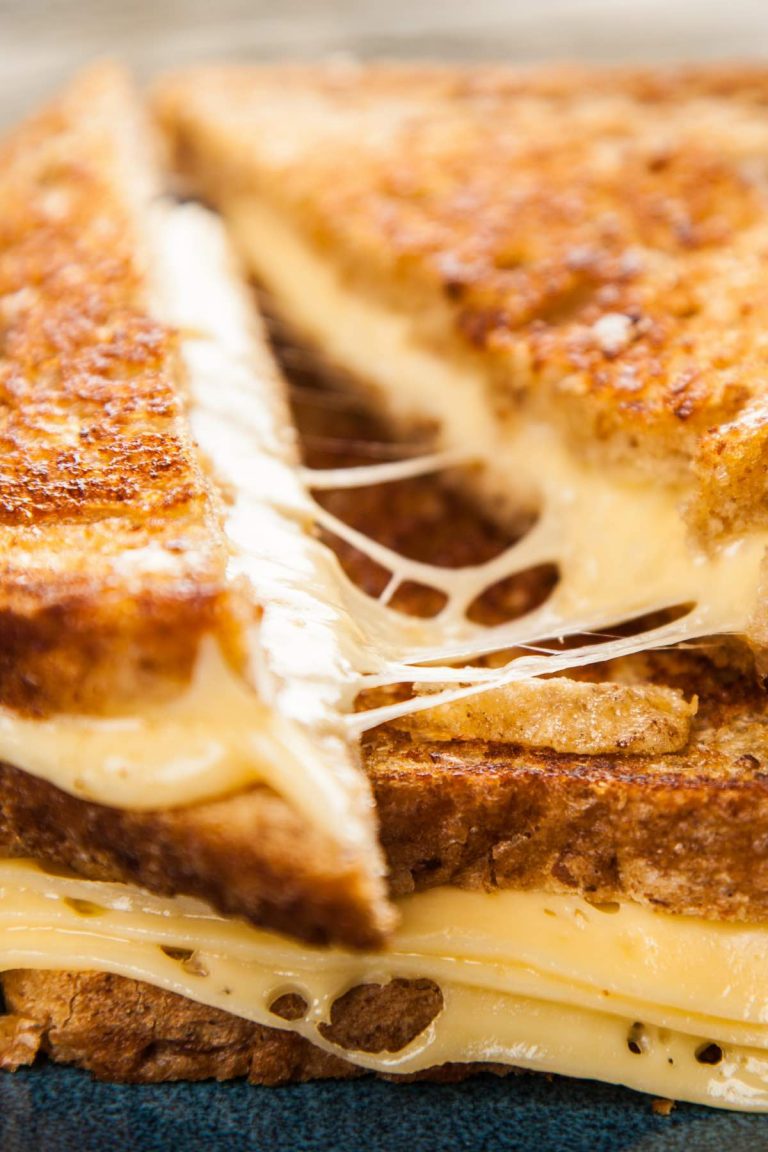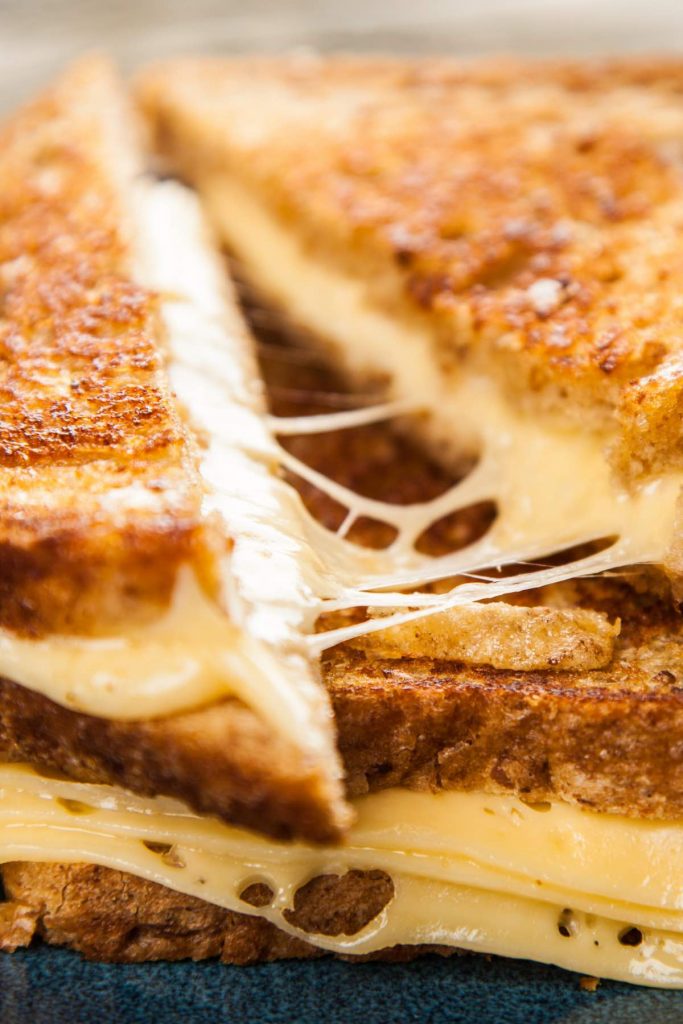 Melted cheese between two pieces of toasted golden brown toast. Some might call it the perfect comfort food. And whether you have it by itself, or dip into the chili, it's a can't lose proposition! To make it even more delicious you can choose what type of cheese you want to use, or combine them all together for an even more interesting sandwich.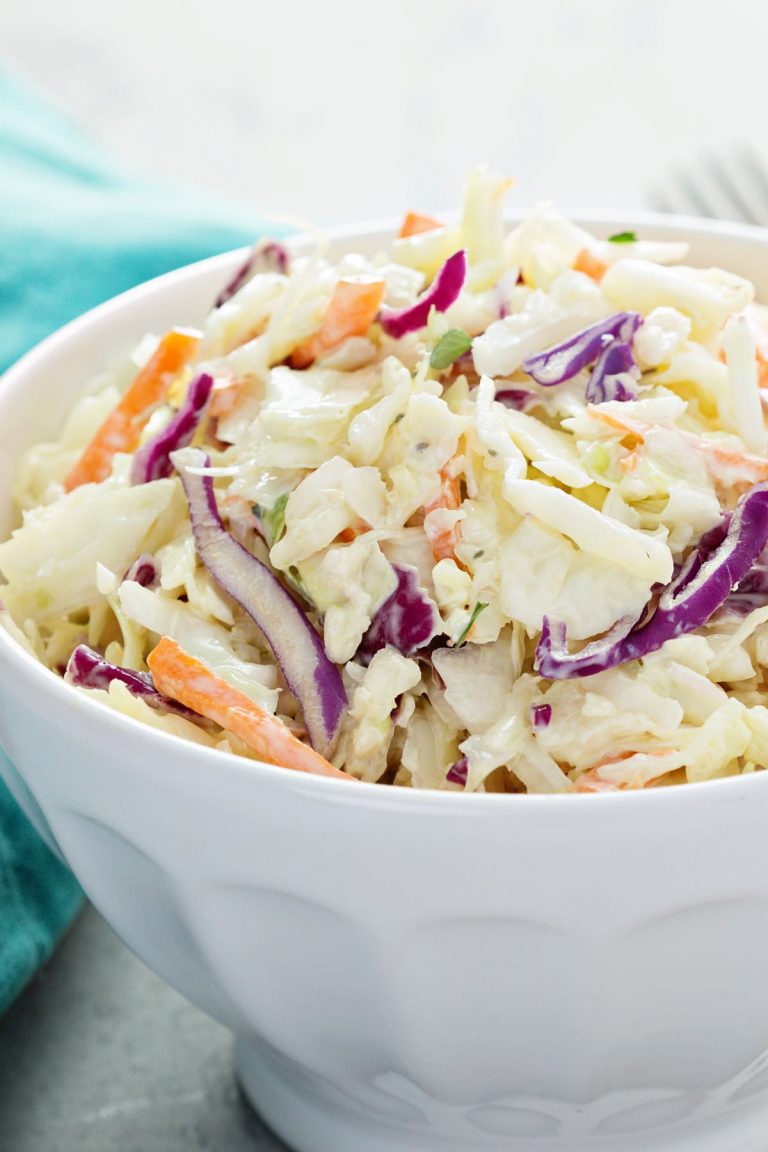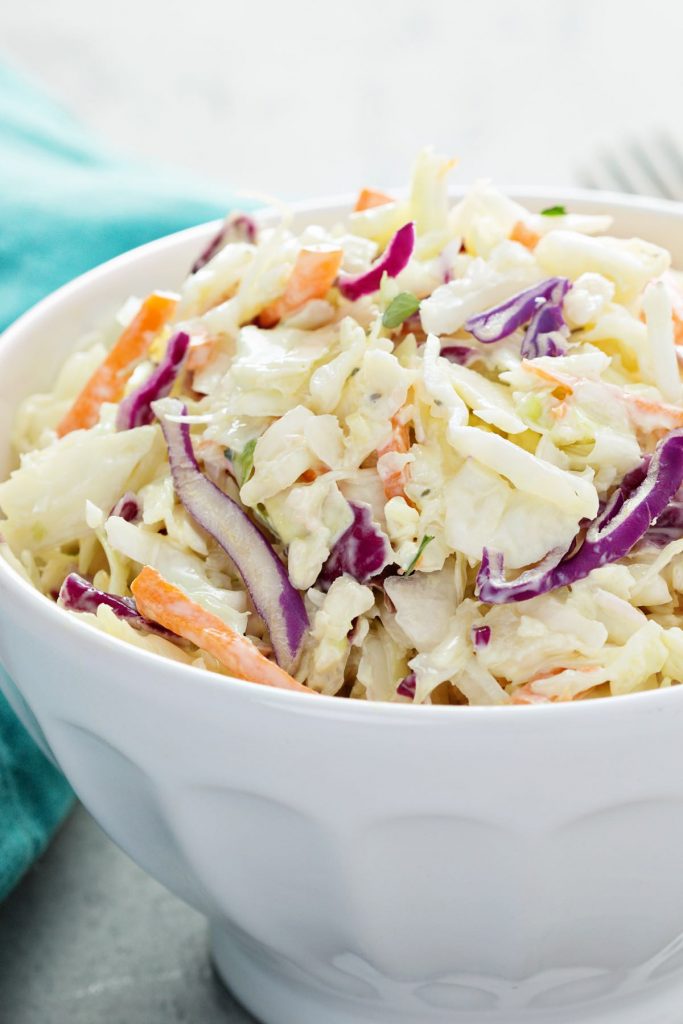 Picky eaters beware, as this creamy coleslaw will fill you with regrets that you were ever picky in the first place. Cabbage can be a hard vegetable to like, but in this recipe you will be wondering how you ever went without it. All it calls for is cabbage, carrots, mayo and vinegar! For the secret ingredient, you just add a little bit of tabasco sauce but if you want it creamier, top up the mayo.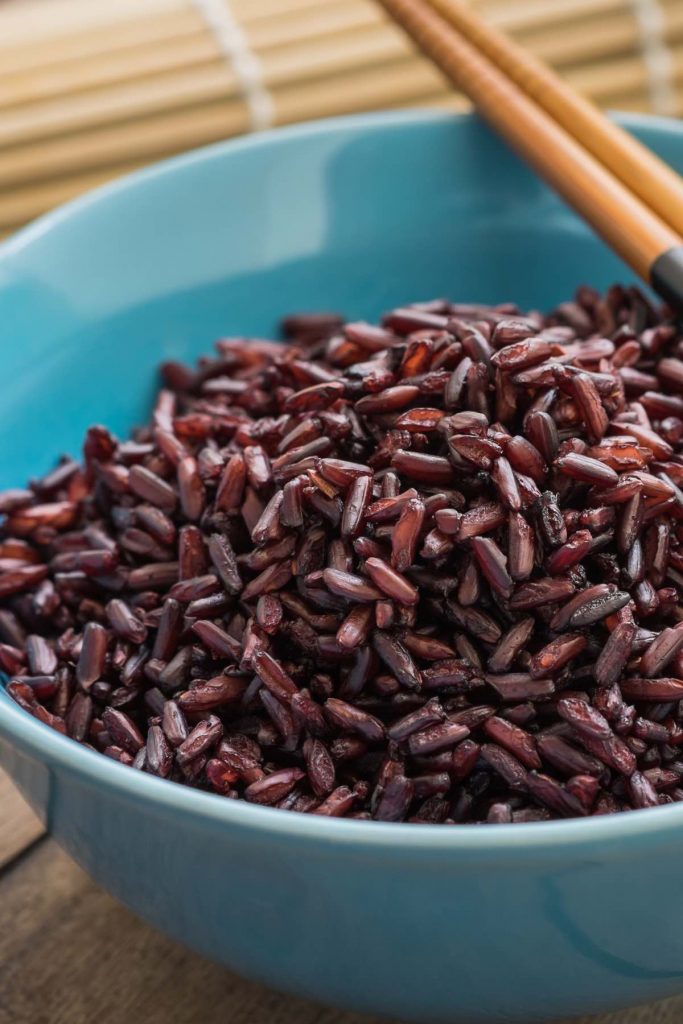 Sometimes called "forbidden" black rice to make it even more intriguing. It definitely is growing in popularity here in the United States.  So why is it sometimes called "forbidden?" It was discovered in Ancient China and was deemed superior to other types of rice due to its health benefits. How about this to start? It's a powerful antioxidant, fights cancer, and has anti-inflammatory properties.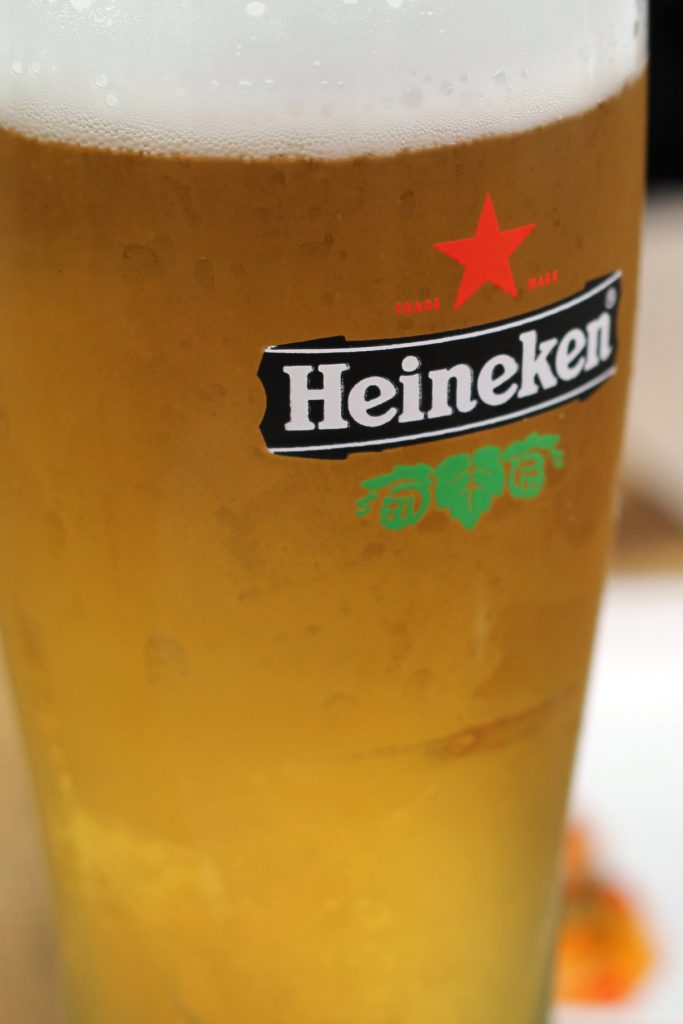 One of the largest produced beers in the Netherlands and sold across the world in 170 countries, Heineken beer isn't just a side dish but a staple of chili dishes. It is cold, crisp and great for quenching your thirst when you eat that spicy chili. If you're light on the spice then Heineken will simply provide a refreshing taste in between each bite.
When eating chili you definitely want to choose a side dish that will not only complement the dish but satisfy your palate. So don't be afraid to mix it up a little and be sure not to skimp on the toppings.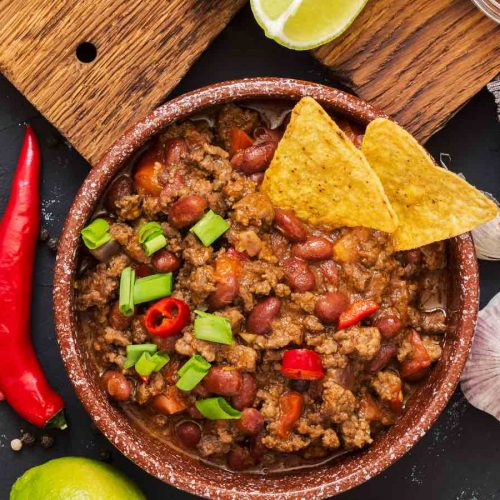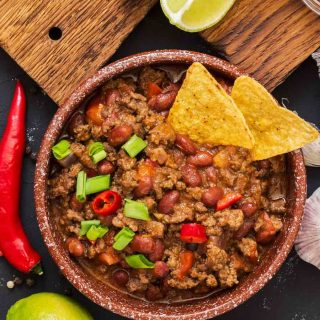 Best Side Dishes to Serve with Chili: Baked Tortilla Chips Recipe
Baked Tortillas Chips are crispy and easy to make. Perfect to serve with chili!
Print
Pin
Rate
Ingredients
6

small corn tortillas

1/2

tablespoon

cooking oil

salt to taste
Instructions
Preheat the oven to 350ºF. Set aside a baking sheet.

Stack the corn tortillas on top of each other. Then cut into six equal-sized wedges.

Add tortilla pieces into a large bowl and drizzle the oil. Toss the pieces until they're all evenly coated. Sprinkle lightly with salt.

Spread the tortilla pieces out onto the baking sheet in a single layer. Use two baking sheets if necessary.

Bake for 8-10 minutes, then stir and flip the chips. Return the chips to the oven and bake for 3-5 more minutes until golden brown. Season with more salt if needed.

Let the chips cool before serving. They'll crisp more as they cool down.
Nutrition
Calories:
11
kcal
|
Carbohydrates:
2
g
|
Protein:
1
g
|
Fat:
1
g
|
Saturated Fat:
1
g
|
Trans Fat:
1
g
|
Sodium:
2
mg
|
Potassium:
8
mg
|
Fiber:
1
g
|
Sugar:
1
g
|
Vitamin A:
1
IU
|
Calcium:
4
mg
|
Iron:
1
mg
Tried this recipe?
Follow or tag us on Pinterest @izzycooking