If you're looking for a dump-and-go crockpot meal that's quick to prepare, take a look at these 26 Super Easy Slow Cooker Recipes. From slow cooker chicken recipes to beef recipes and vegetarian crockpot recipes, you'll get inspired.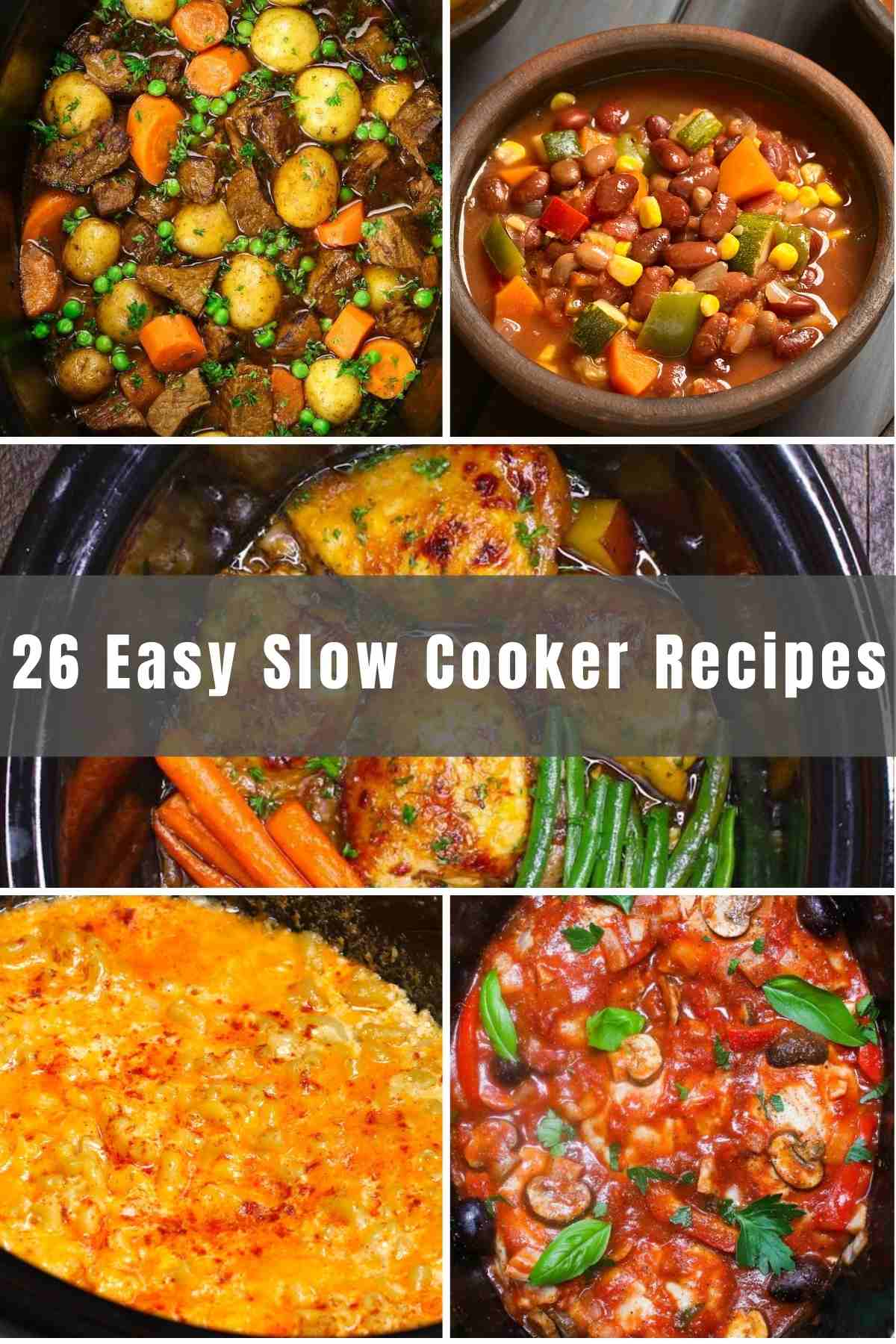 Have you ever had one of those days when you just didn't feel like spending hours in the kitchen? Maybe you were in the mood for a hearty stew or a comforting bowl of chili. Thankfully, because of the magical slow cooker, there's no need to sweat over a hot stove.
Many of us have a handful of favorite meals to prepare in the slow cooker, and only dig it out of the cupboard a couple times each year. Well, it's time to dust off your trusty slow cooker and re-introduce yourself to some great slow-cooked meals!
What Can I Throw in the Slow Cooker?
Let's rephrase the question to, what can't you throw in the slow cooker? Gone are the days when we only used slow cookers for sweet and sour meatballs. Today's recipes run the gamut from fajitas to soups, pot roasts to spaghetti, and mac & cheese to curry chicken! Let's put it this way; if there's something you normally cook on the stove or bake in the oven, chances are there's a version that can also be done in your slow cooker.
Can You Put Raw Meat in a Slow Cooker?
The good news is you can cook raw meat in a slow cooker. While it won't have the lovely brown exterior achieved when meat is seared, as long as your slow cooker reaches temperatures high enough to kill bacteria, you can use it to cook raw meats including chicken, beef, and pork. If you're ever unsure if the meat is fully cooked, use an instant-read thermometer to ensure that it has reached the appropriate temperature. 
Super Easy Slow Cooker Chicken Recipes
Easy to make and with no marinating required, these slow-cooked chicken fajitas turn out both tender and juicy. The chicken breasts are cooked with bell peppers, onions, and flavorful fajita seasoning, and then served with flour tortillas.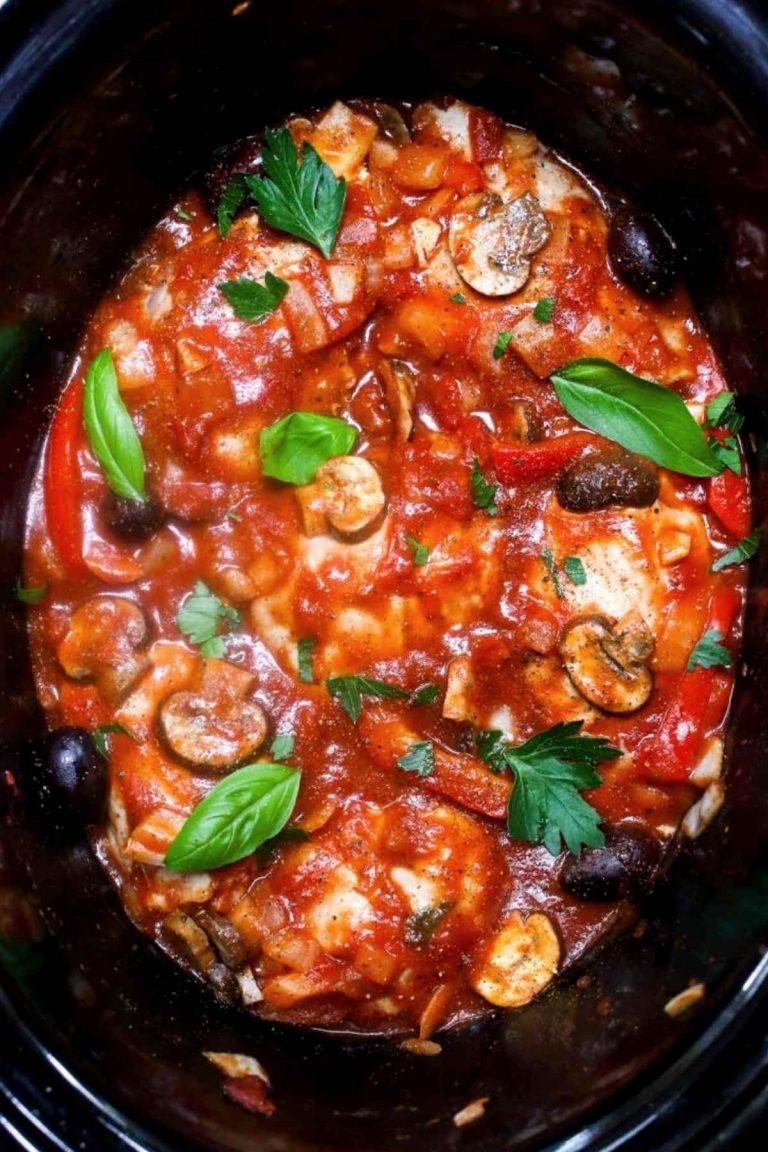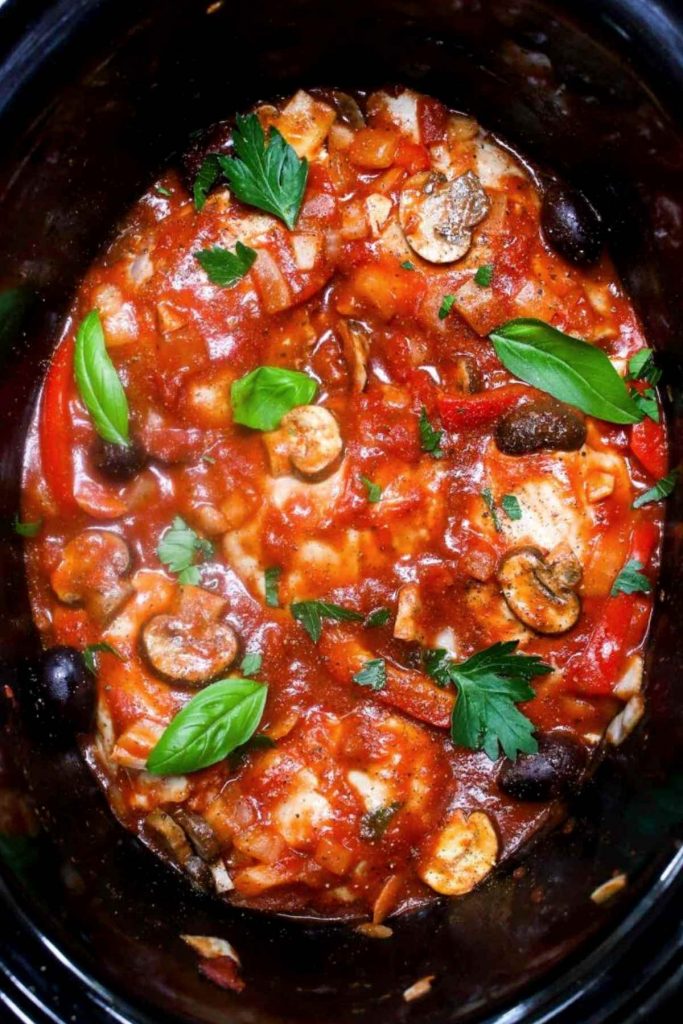 This tender and flavorful Italian chicken dish is easy to make in the slow cooker, and healthy too! The chicken is simmered in mouth-watering cacciatore sauce, absorbing all the delicious flavors. Serve it over rice or pasta for a complete meal. 
We think this is the easiest and most delicious soup you'll ever make! Comforting and nourishing, it takes just 10 minutes of prep time and the crock pot does the rest.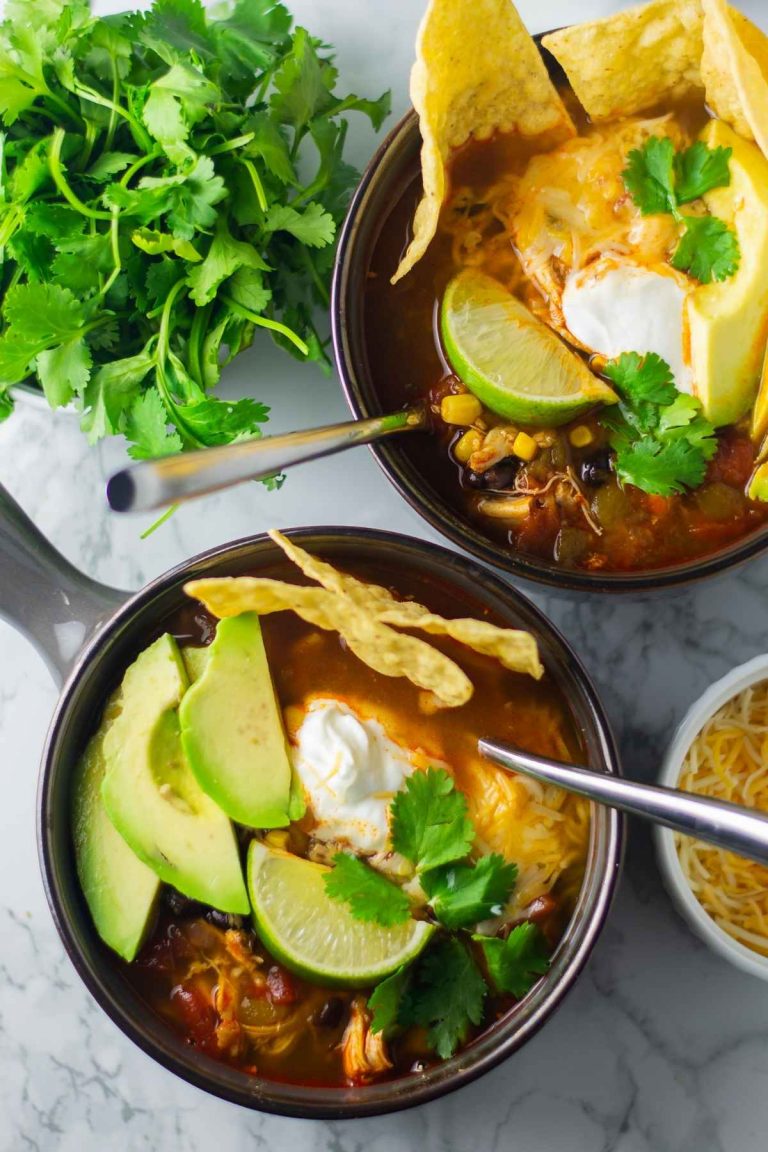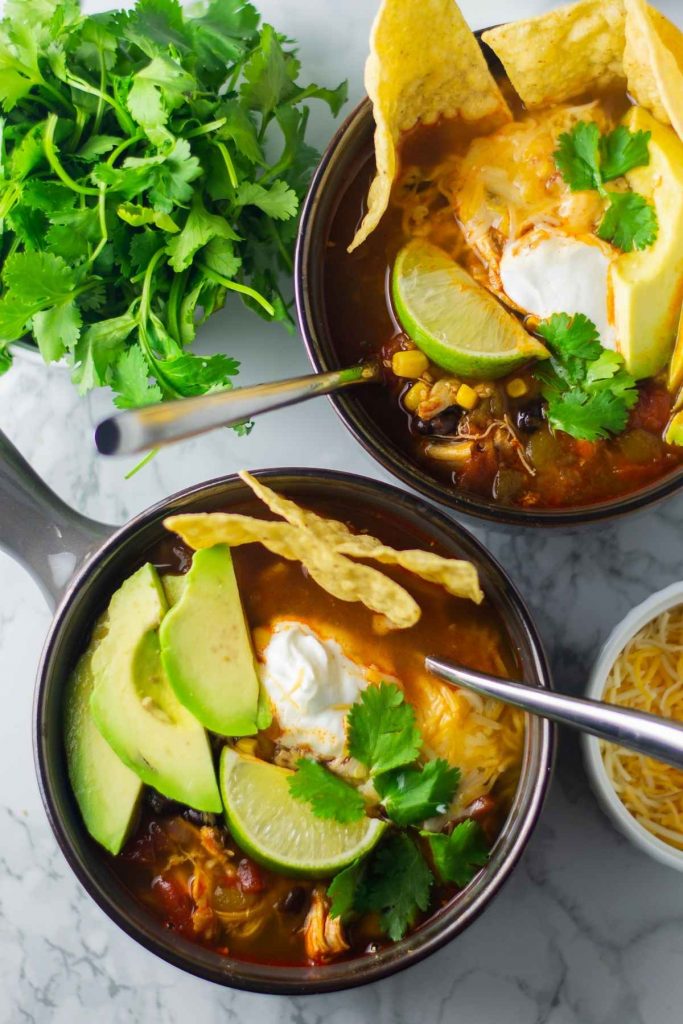 This delicious soup is warm enough to enjoy on cold nights and light enough to enjoy as a summer meal. Squeeze some lime on top, and dinner is served!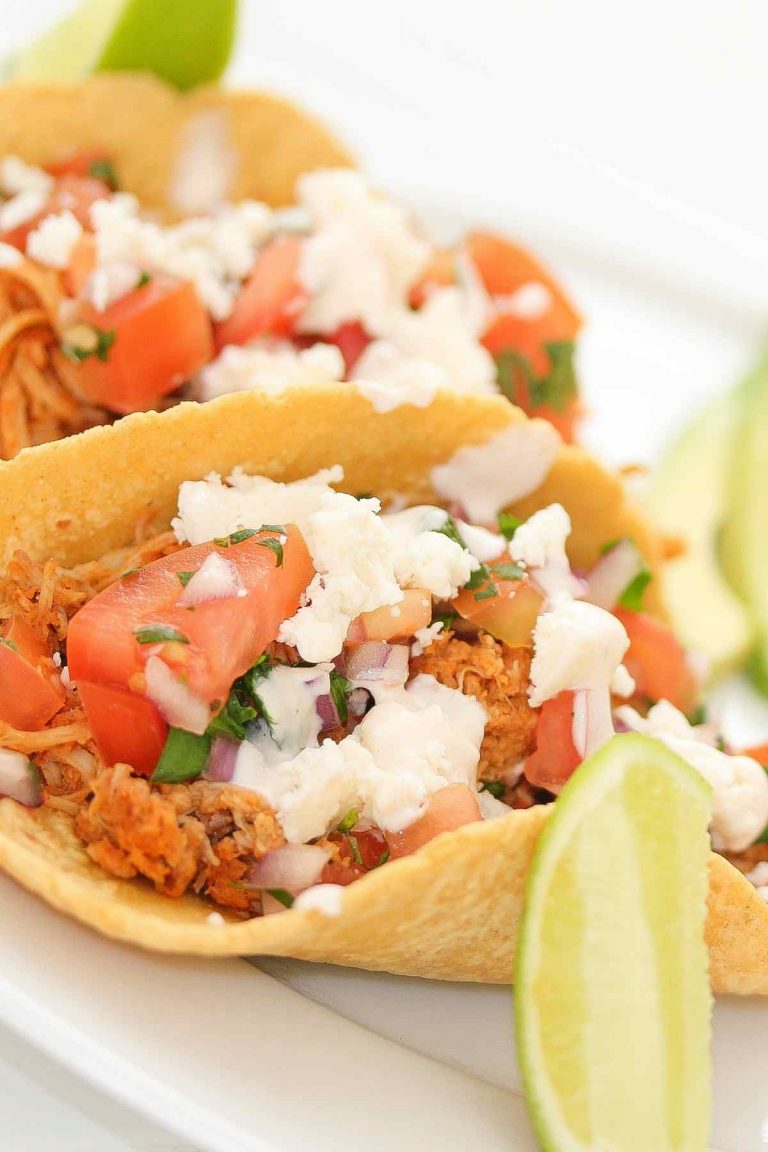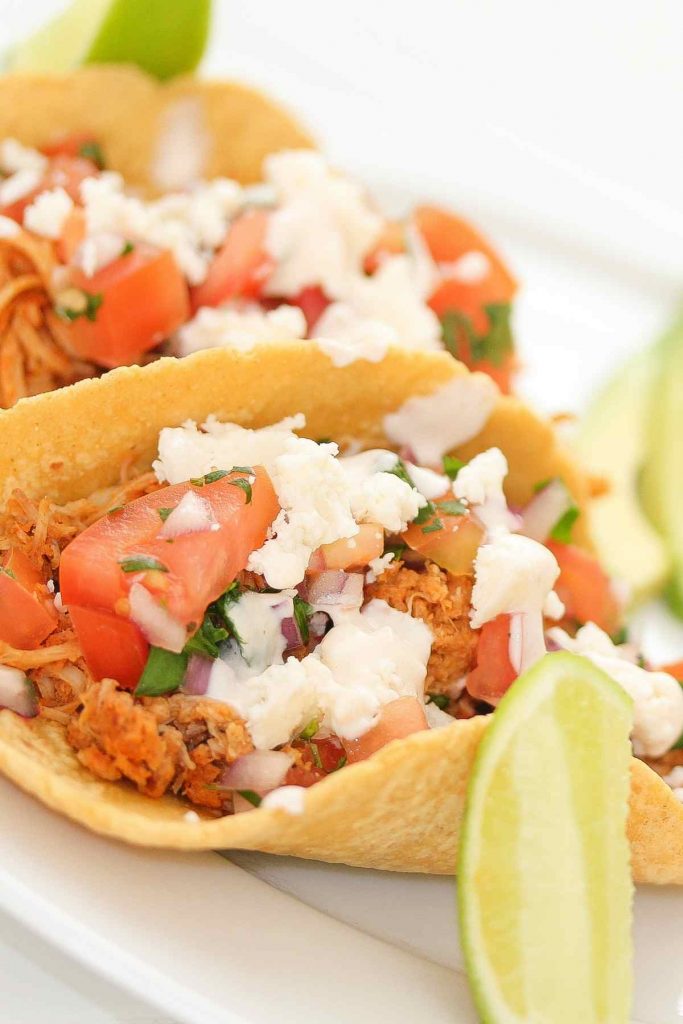 These slow-cooked tacos are delicious, gluten-free, dairy-free, and paleo-friendly! We think that's a win-win for everyone!
Chicken, cream cheese, cheddar cheese, ranch dressing, and some spicy buffalo sauce combine to make your new favorite dip. Put everything into the crockpot, and you'll have a perfectly creamy dip in just a few hours. Serve it with celery sticks, carrots, and nacho chips for a fun weeknight treat.  
Here's a healthy meal that's sure to appeal to any picky eater! This classic recipe combines chicken with carrots, Italian seasoning, and lemon. Five hours later and you're enjoying dinner!
A whole meal in one, this is a fantastic dish when you're craving something hearty.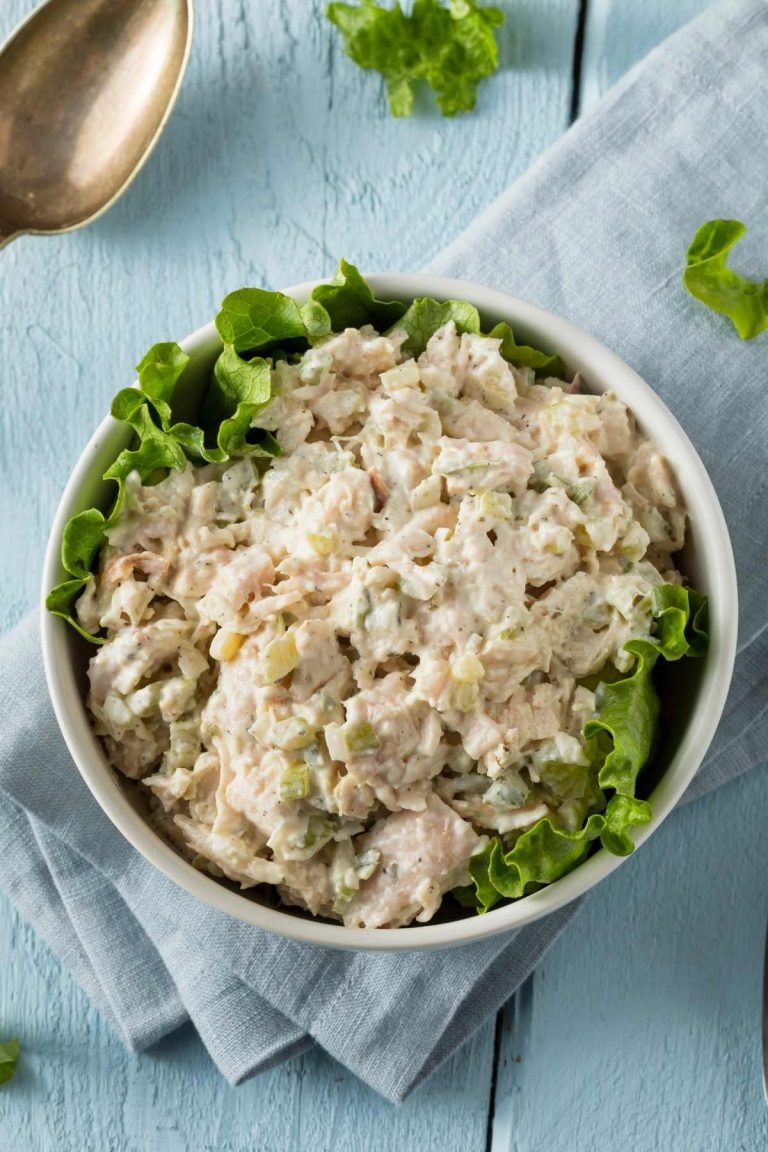 Here's a versatile dish your whole family will love! Serve it on its own or use it as a base for tacos, pizzas, salads, sandwiches, wraps and so much more. This recipe makes enough to feed a large crowd and only takes 5 minutes of prep time!
These tender chicken thighs simmer in a sweet and savory sauce that's bursting with sweet pineapple flavor! You'll love this meal any night of the week.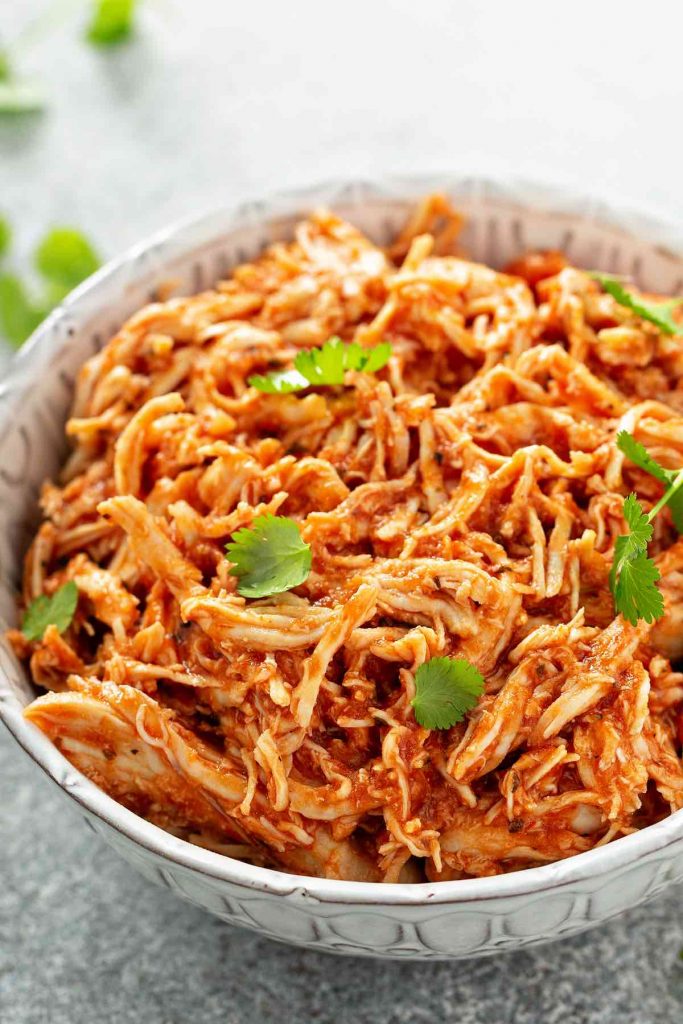 This chicken is tender, juicy, and a little bit smoky. Serve it with rice for a complete meal!
Super Easy Beef Slow Cooker Recipes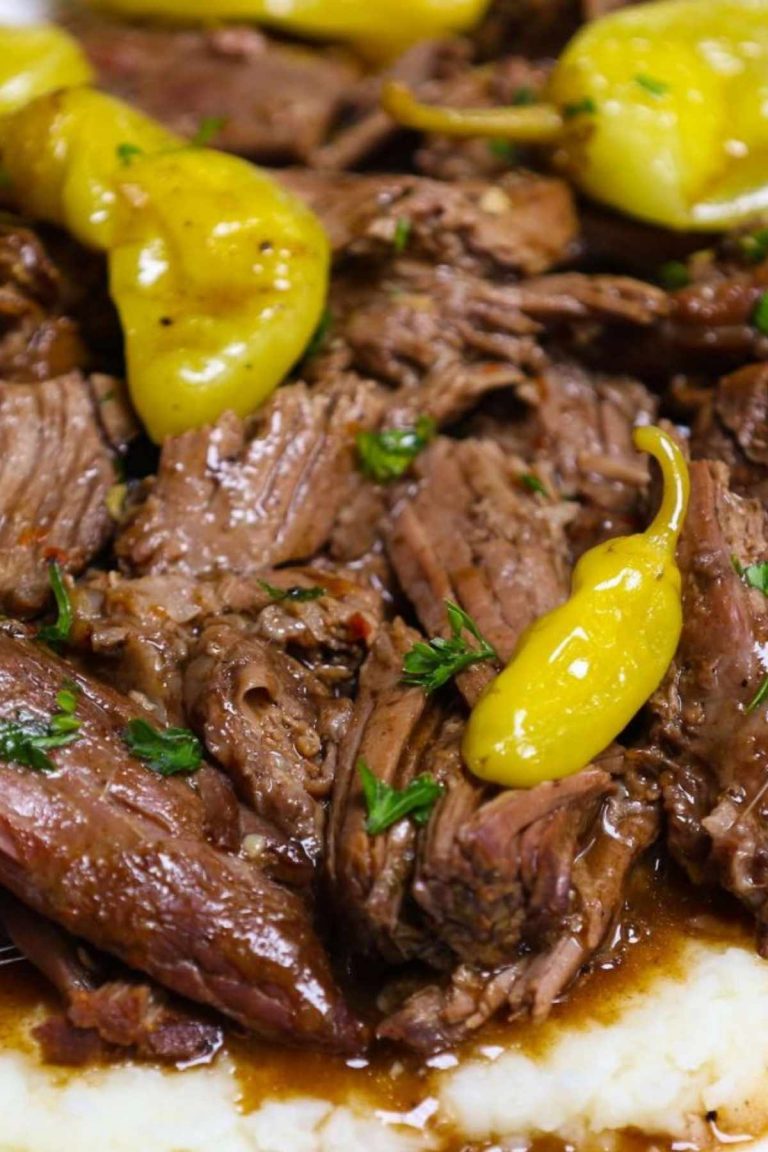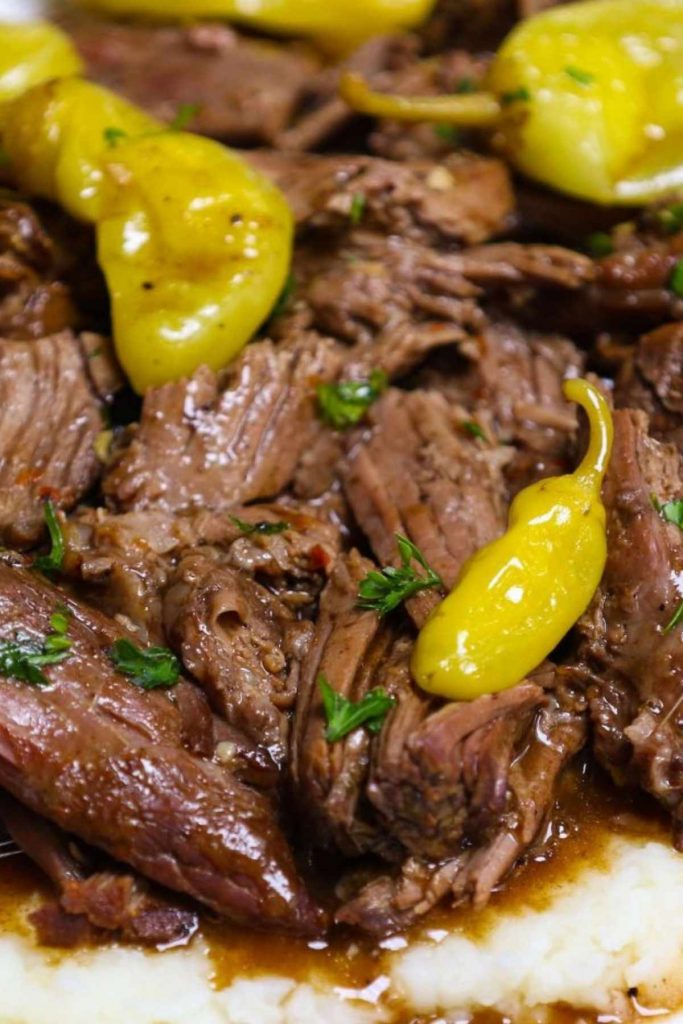 It takes just 10 minutes of prep time in the morning and the roast is then simmered in a rich sauce all day. Add some vegetables and you'll have a perfect weeknight meal with a delicious built-in gravy.
Here's a hearty meal that's easy to make in a crock pot. The result is tender, melt-in-your-mouth beef simmered to perfection with carrots, onions, and potatoes.
Perfect on a cold night, this is classic Midwestern comfort food that sticks to your ribs. Rich and flavorful, this family favorite is affordable and easy to prepare in the slow cooker!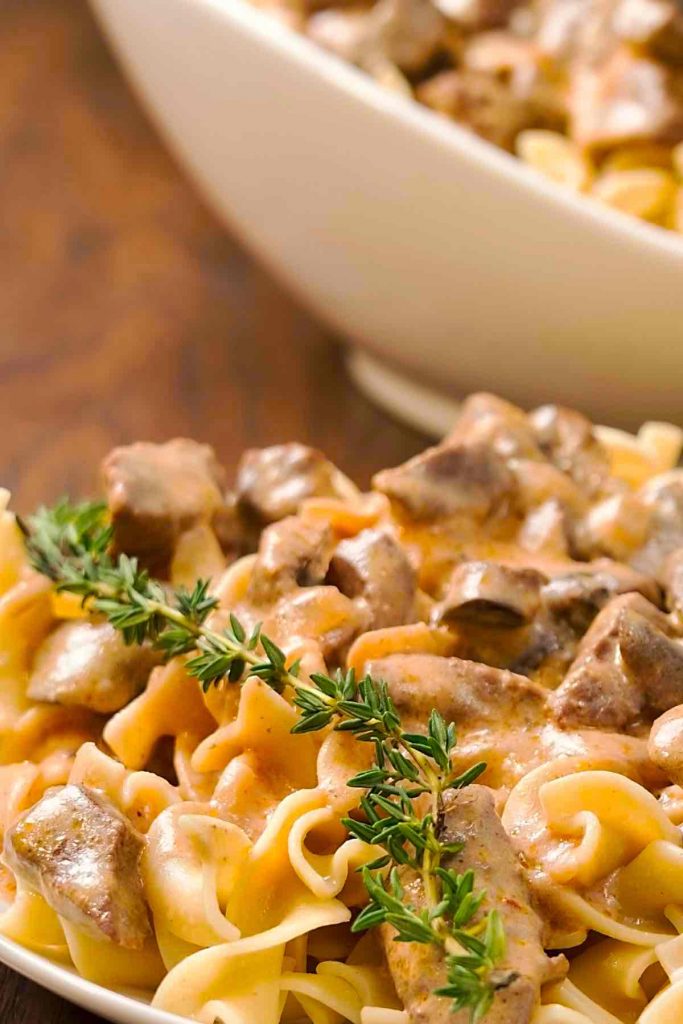 This recipe has all of the creamy, cozy flavors of the classic recipe, lightened up with a few healthy ingredient swaps.
Super Easy Vegetarian Slow Cooker Recipes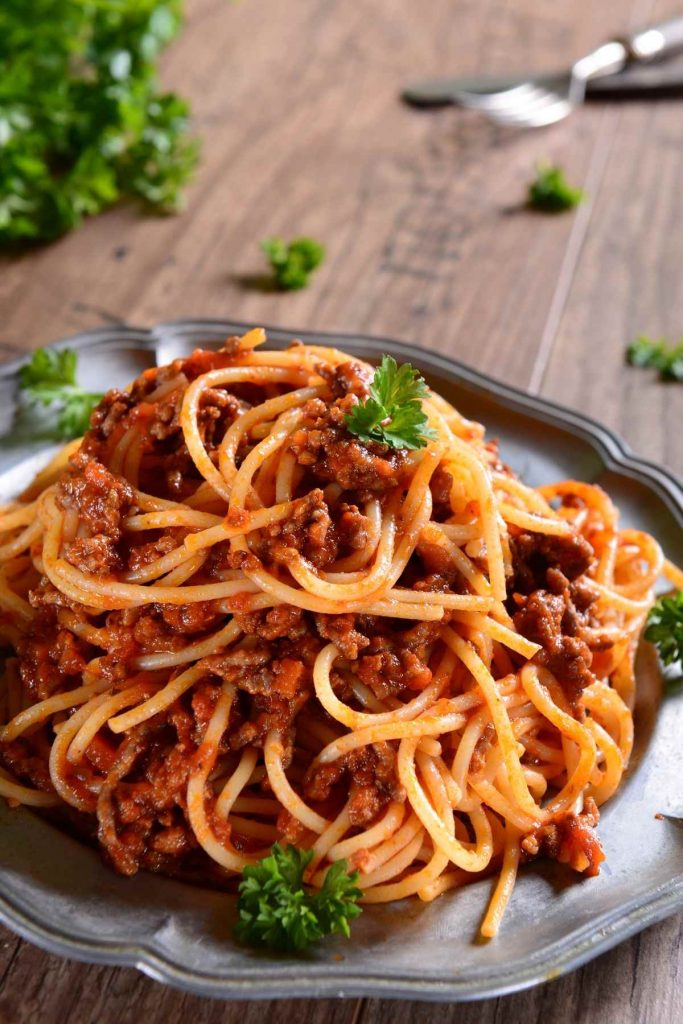 Here's a recipe that's perfect for the crockpot. The sauce simmers all day, and all you have to do is prepare the spaghetti!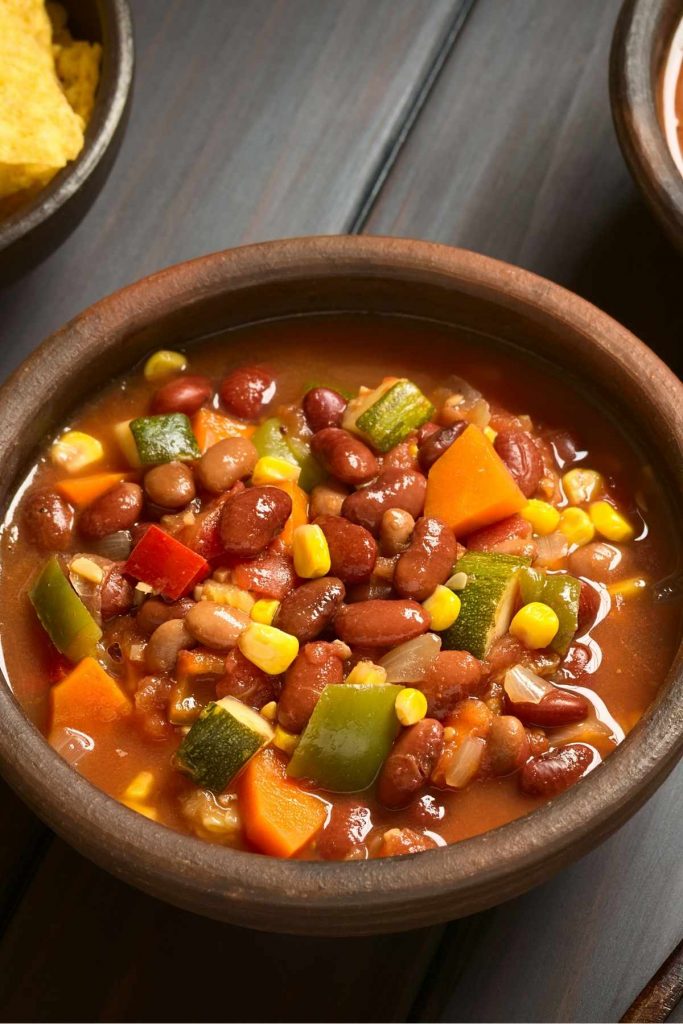 Chili is one of those dishes that's perfect both on cold nights, and on Sunday afternoon game days. This hearty version is full of protein-rich beans, veggies, and the perfect blend of seasonings.
This rich and creamy soup has the delicious flavors of loaded baked potatoes! When it's ready to serve, top it with a dollop of sour cream, chopped crisp bacon, and a sprinkle of shredded cheddar. Serve with a crisp green salad for a filling and nutritious meal.
Here's a protein-rich soup that's sure to satisfy the biggest appetite. Healthy quinoa and sweet potatoes are the stars of this soup, and fresh spinach is a last-minute ingredient that adds a wonderful flavor and a hit of color. 
Easy Kid-Friendly Family Slow Cooker Meals
Succulent chicken thighs and vegetables simmered in a finger-licking, sticky honey garlic sauce, sounds absolutely scrumptious. With just 15 minutes of prep time, your slow cooker will do the rest!
This Trisha Yearwood crockpot mac and cheese is rich, creamy, and really easy to make. Get ready for an A+ rating from your family!
If you love traditional chicken and dumplings, you'll love this easy crockpot version! It's rich, hearty and absolutely delicious.
Other Dump and Go Slow Cooker Recipes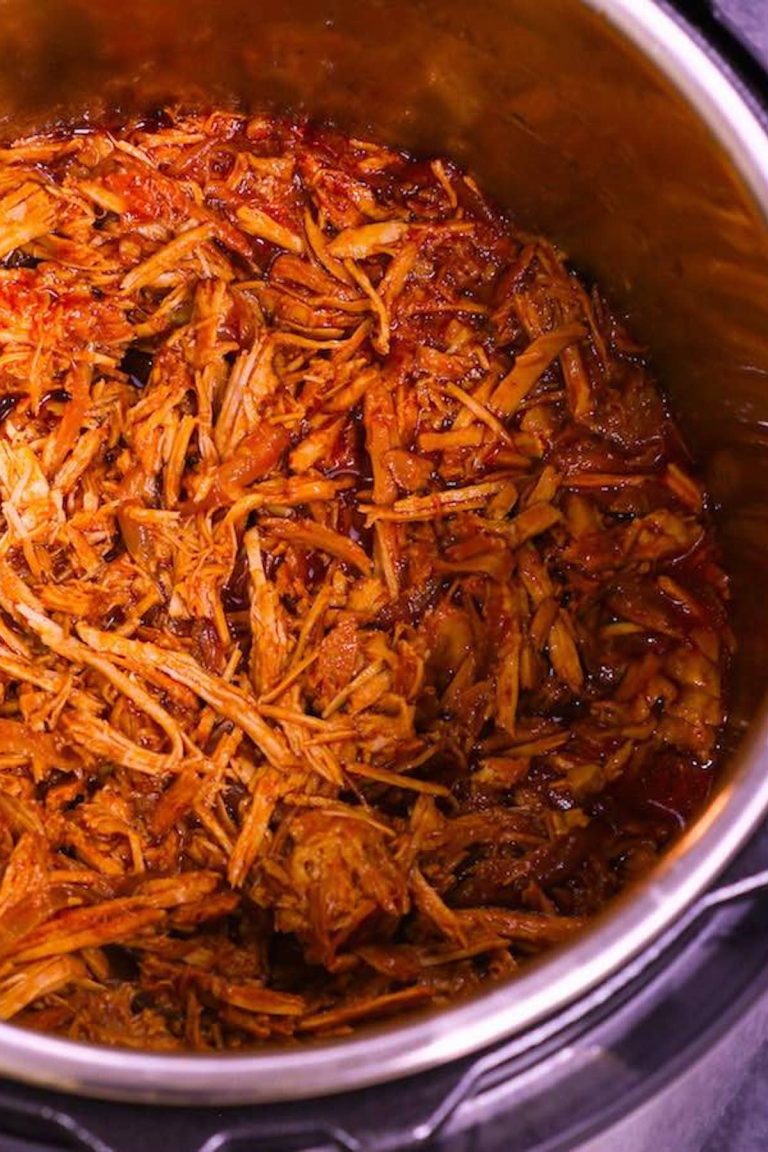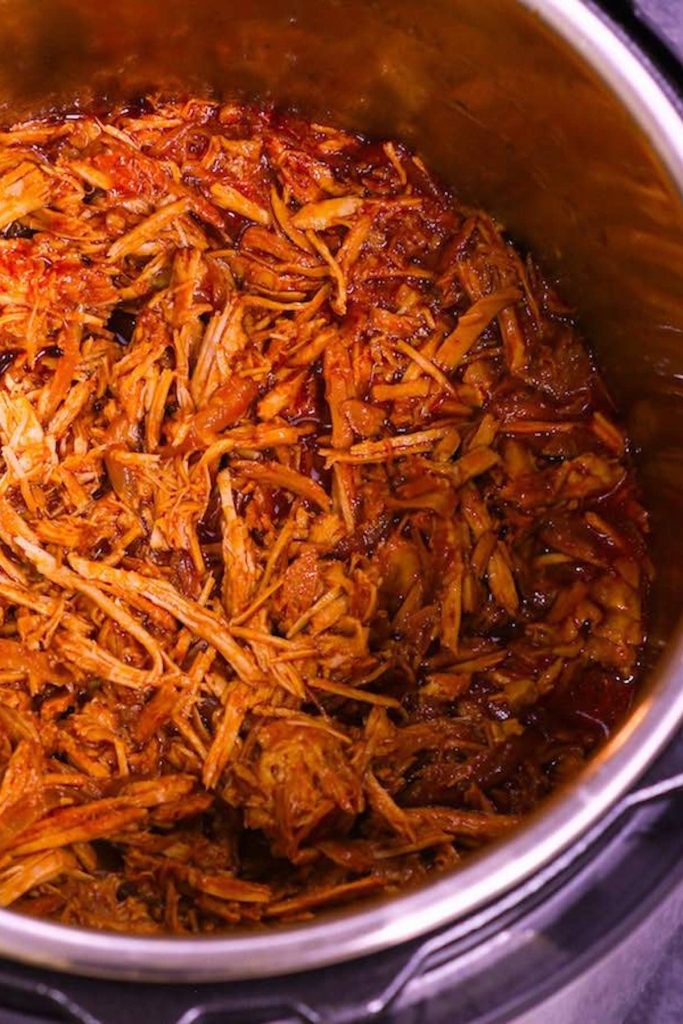 Here's the "dump and go" recipe you've been searching for. The pork shoulder is slow-cooked to perfection with a tangy barbeque sauce and a flavorful blend of spices. All you have to do is shred the pork when it's done, and serve it on soft buns or tacos for a delicious dinner!
Here's a budget-friendly dinner that comes out tender and juicy every time! All you need is 10 minutes of prep time and a couple sides for the perfect weeknight meal.
Lean chicken breasts won't dry out in this chicken curry recipe! Simmered in a rich coconut curry sauce, serve it over a bed of rice or soft naan bread for dipping!
Here's a great meal for pasta night. Everything, including the pasta, is cooked in the slow cooker! It doesn't get any easier than that. Serve it with a crisp green salad for a complete meal.
You May Also Like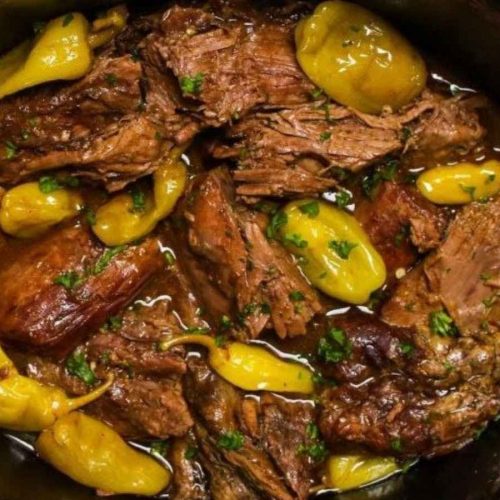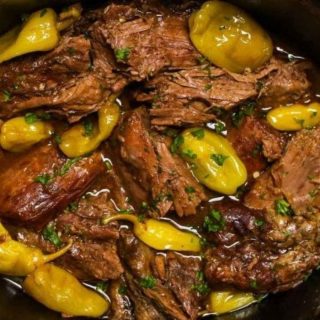 Easy Slow Cooker Mississippi Roast Recipe
Slow Cooker Mississippi Pot Roast takes just 10 minutes of prep time in the morning and the roast is then simmered in a rich sauce all day. It's super easy to make and you'll have a perfect weeknight meal with a delicious built-in gravy.
Print
Pin
Rate
Ingredients
3-4

pound

chuck roast

3/4

packet au jus mix 3/4 oz

1

packet ranch mix 1 oz

1/4

cup

unsalted butter

10

pepperoncini peppers

optional vegetables such as potatoes and carrots
Instructions
Place the roast into a 6-quart slow cooker.

Add the au jus mix, ranch mix, butter and peppers around the roast. (If you cook the roast with other vegetables, you need to add them first and then place the beef on top).

Cover the slow cooker. Cook on low setting for 8 hours, or high for 4-5 hours, or until the meat is tender and falling apart.

Remove cover and shred the roast using two forks.

(Optional) To thicken the gravy: Mix 1 tablespoon of cornstarch and 2 tablespoons of water in a small bowl. Then add the leftover liquid to a small saucepan and the cornstarch/water mixture. Cook for a few minutes until the gravy has thickened.

Garnish with optional minced parsley and drizzle with gravy.
Tried this recipe?
Follow or tag us on Pinterest @izzycooking