This post may contain affiliate links.
Please read my disclosure policy.
Looking for easy slow cooker dinners on a budget? We've rounded up our favorite Cheap Crockpot Meals that you can simply dump and go! Whether you are cooking for the whole family or making an easy dinner for two, you can use a few inexpensive ingredients for a hearty meal!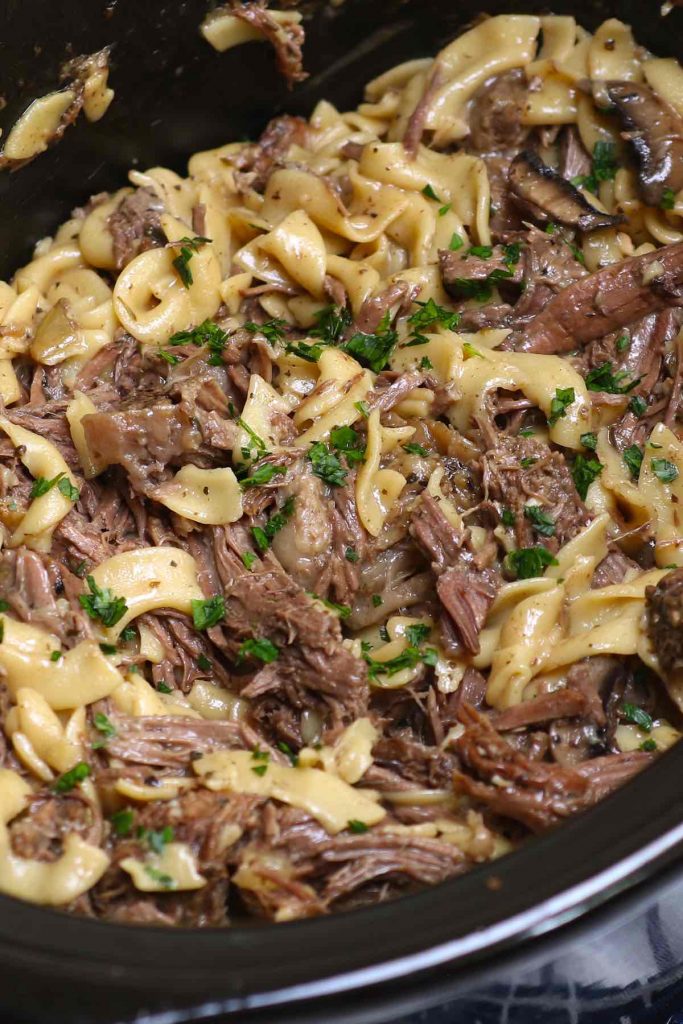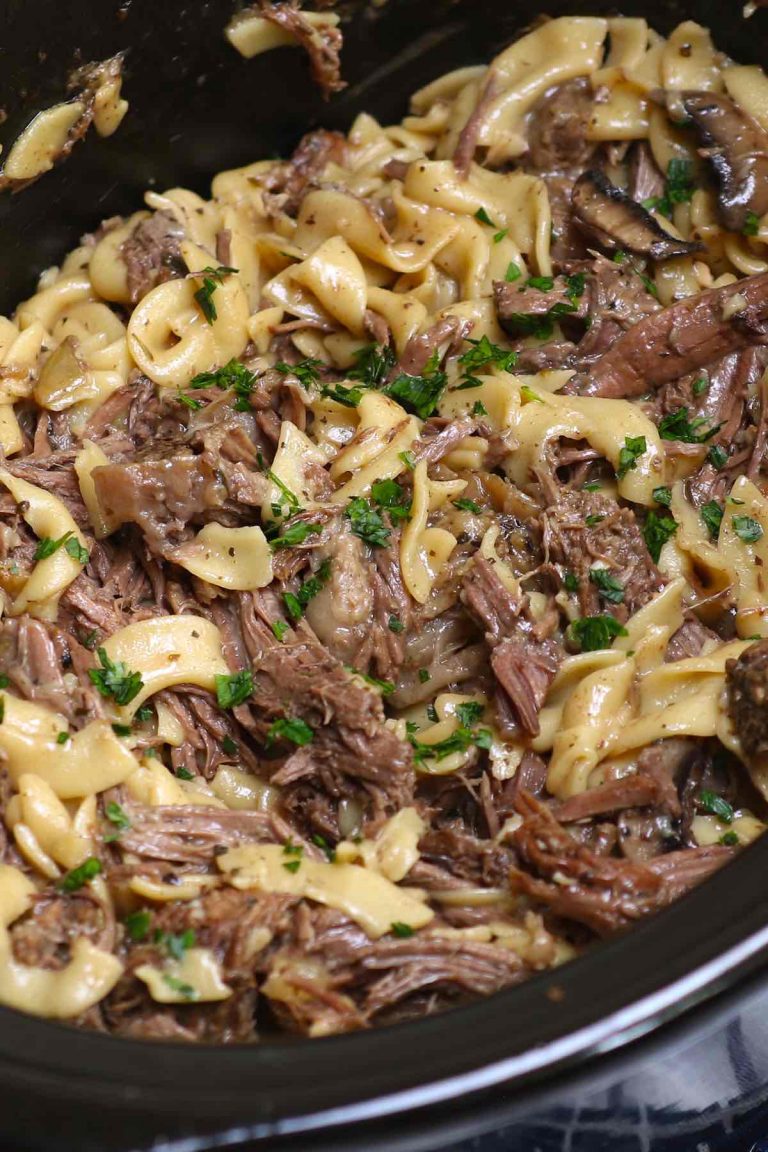 Tips For Making Budget-Friendly Crockpot Meals
Buy Inexpensive Ingredients
Budget-Friendly Cuts of Meat: Opt for cheaper cuts like chicken, pork shoulder, or stew meat. 
Frozen Vegetables: They are often cheaper than fresh produce, but are just as nutritious.
Canned Ingredients: Canned items such as canned beans, diced tomatoes, and chicken are budget-friendly and have a long shelf life. 
Grains and Legumes: Use inexpensive grains like rice, pasta and legumes to make your crockpot meals more filling and cheaper.
Seasonal Produce: Fresh vegetables are cheaper when they are in season.
Other Ways To Save Money
Buy in Bulk: You can buy non-perishable ingredients in bulk. Keep an eye on sales, and buy items in bulk when they are on sale.
Meatless Meals: Meatless crockpot recipes like vegetable stews or chili are less expensive than dishes with meat.
Meal Prep: Planning your meals in advance can also make your meals cheaper when you cook them in bulk.
Our Favorite Cheap Crockpot Meals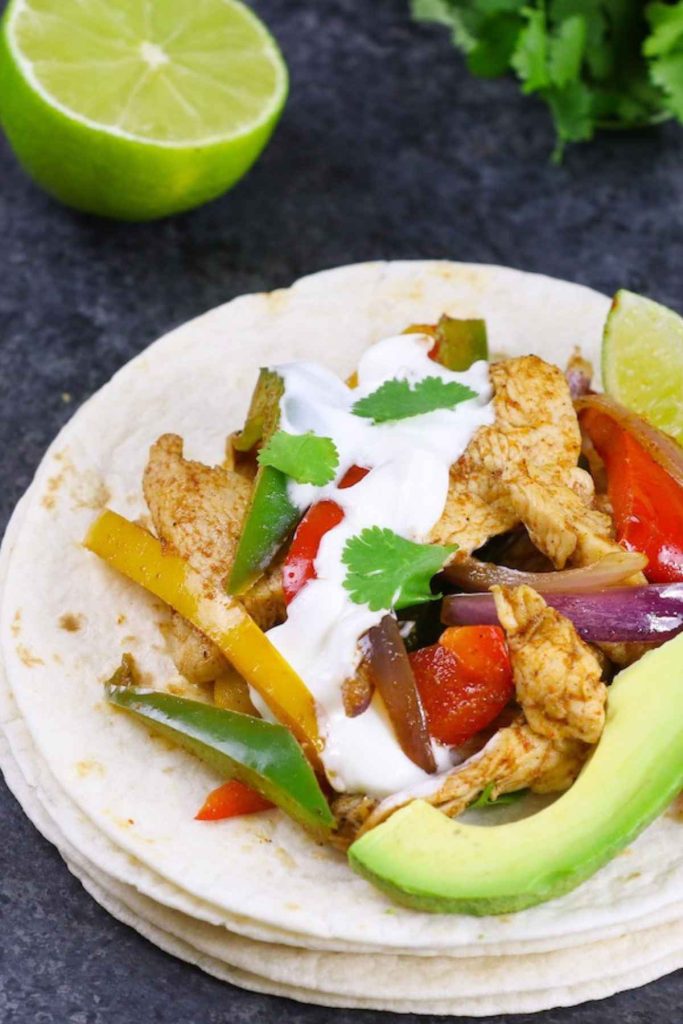 You don't need to marinate the chicken for this recipe! The tender and juicy chicken breasts are cooked in the crockpot with veggies and flavorful seasoning. This is my all-time favorite cheap crockpot meal!
Savings tips: Use inexpensive chicken breasts, veggies, seasonings, and flour tortillas. You can customize the seasoning with the ones you have at home. Even simple seasoning with salt and pepper tastes great!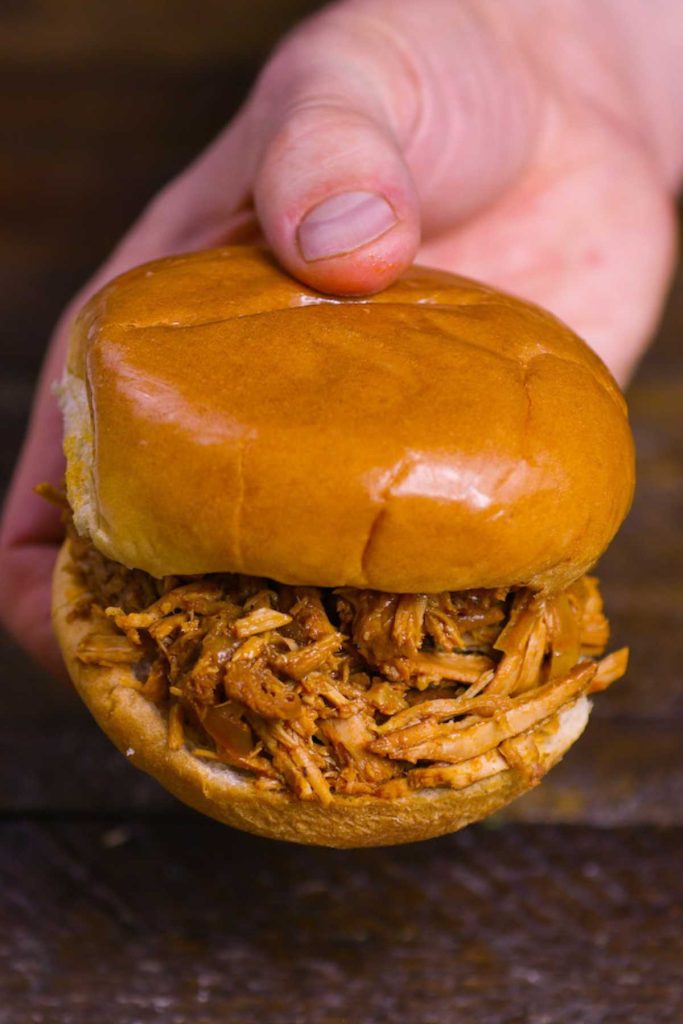 A flavorful and fall-apart pork roast is slow cooked to perfection with barbeque sauce and spices. Shred your pork and serve on sandwiches or tacos for a complete dinner or take it to picnic!
Savings tips: Pork shoulder is a cheaper cut, and great for feeding a family. You can omit certain seasoning ingredients if you don't have them. Add more salt and pepper instead.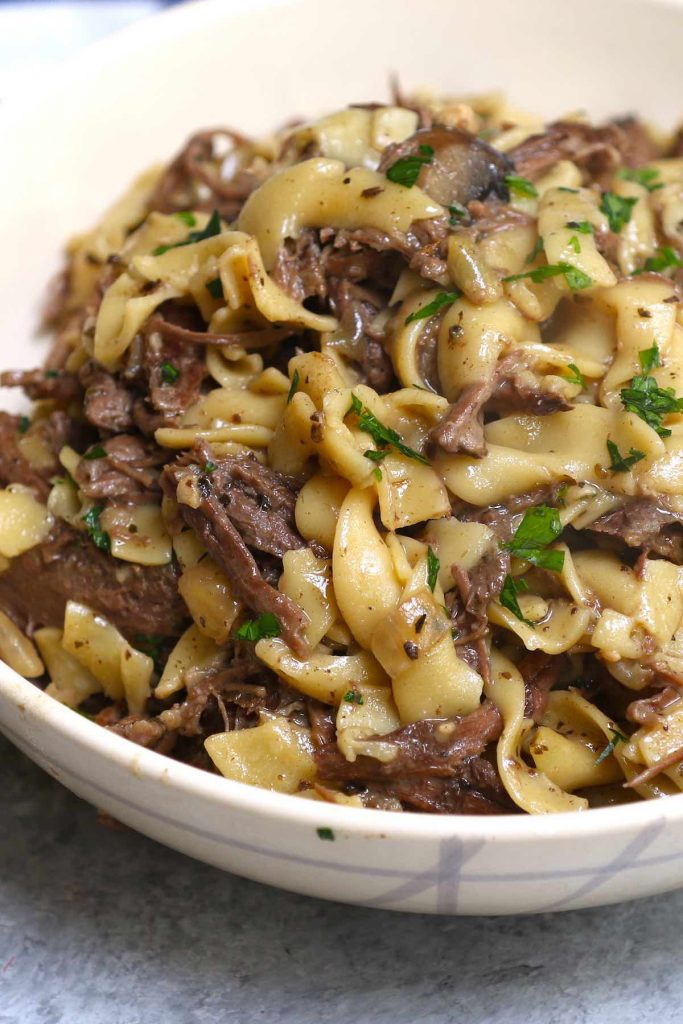 Cook the beef low and slow in a creamy sauce for the most tender and comforting beef! Serve on a bed of egg noodles for a hearty meal!
Savings tips: The star ingredient in this recipe is sirloin tip, which is much cheaper than most beef cuts. Add other seasonings for a satisfying dinner!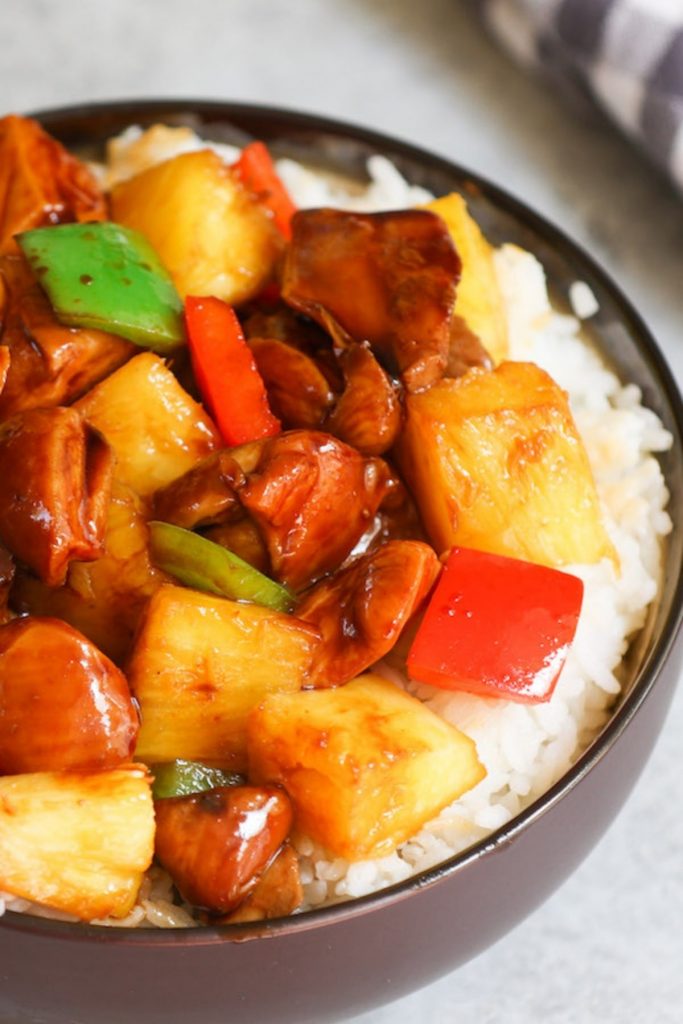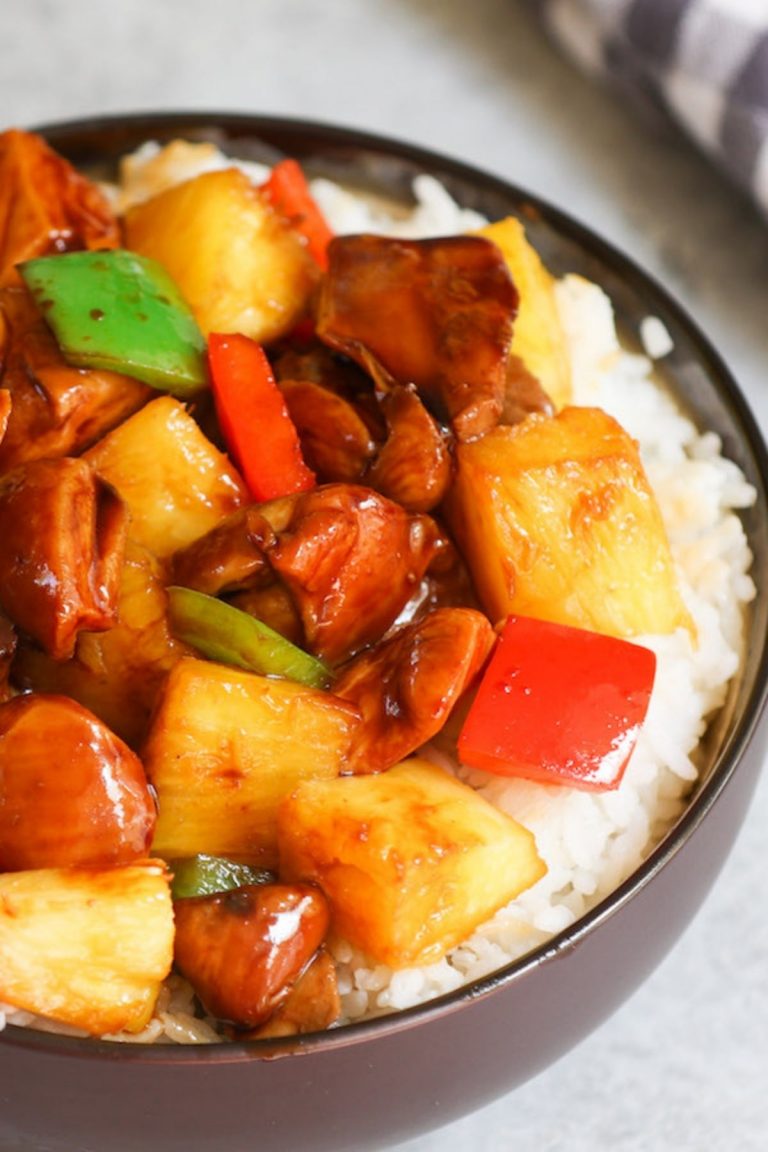 Saving money by making this Sweet Hawaiian Crockpot Chicken at home instead of going to your favorite restaurant. Made in the crockpot, it's so easy to prepare, thanks to the boneless, skinless chicken thighs. Your family will love the tropical pineapple flavor!
Savings Tips: Chicken thighs are my favorite meat as they are cheap but more forgiving than other cuts. Mix with some other inexpensive veggies and pineapple for a fancy dinner on budget!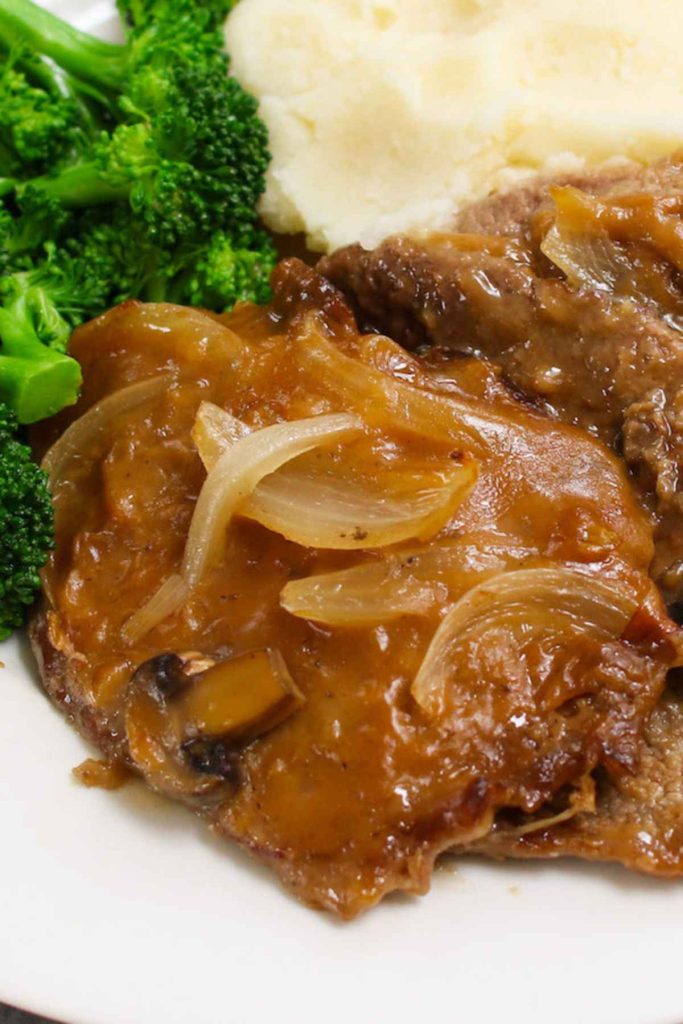 Add your ingredients to your slow cooker in the morning, and you'll come home to a delicious meal! It takes about 4-6 hours to cook and you'll have a perfectly tender and juicy steak.
Savings Tips: Use cube steak to save money. If you don't have onion soup mix or brown gravy mix, you can skip these two ingredients. Simply add more salt and beef stock. 
Tender, juicy, and flavorful, this crockpot is so easy to make. Serve it on toasted buns, tacos, or add them to sandwiches or other dishes like potato salad, coleslaw, and veggies for a delicious and cheap meal. 
Savings Tips: Chuck roast is a relatively inexpensive part. Use this as a star ingredient, and then add whatever seasonings you have.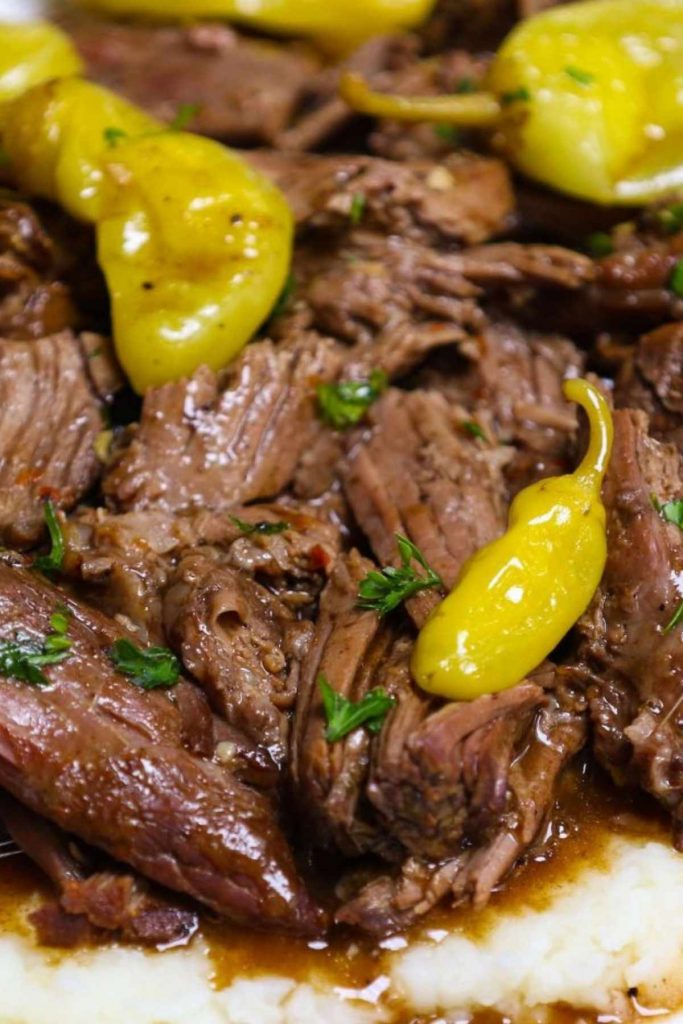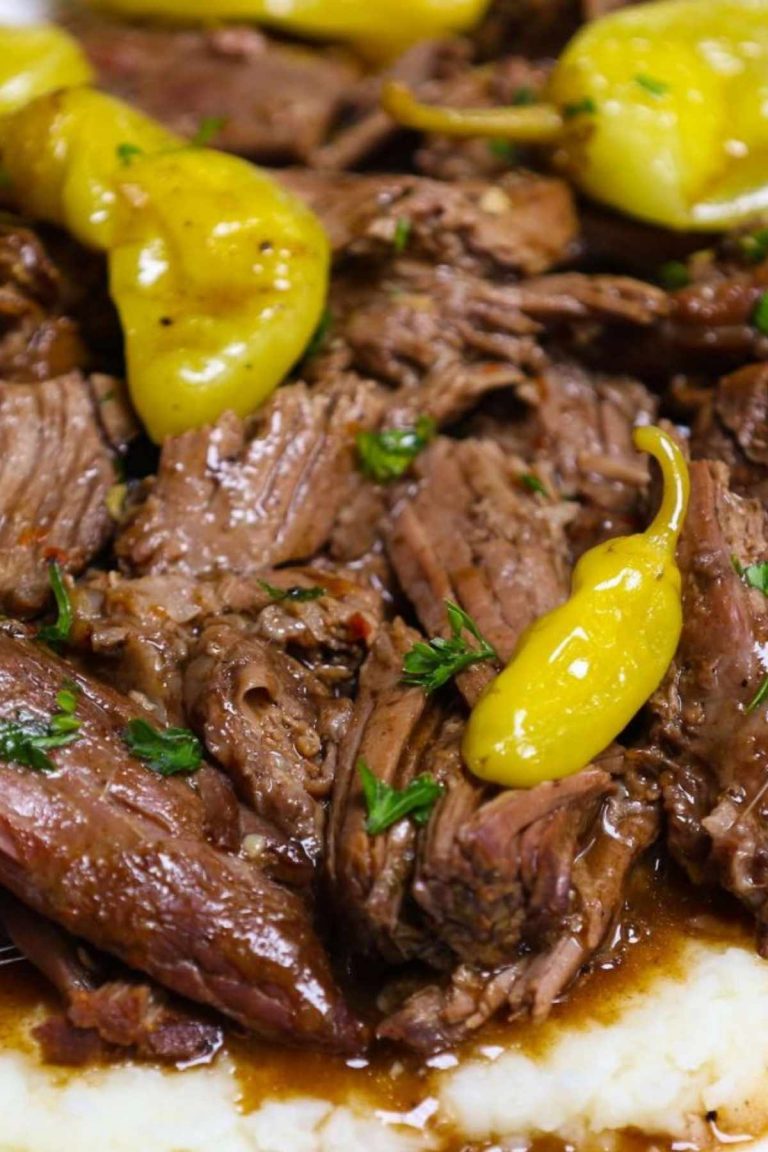 Looks so impressive, but this crockpot is budget-friendly and easy to make. It's juicy, fork-tender, and takes only 10 minutes of prep in the morning. Add some favorite veggies to the crockpot and you'll have a perfect weeknight dinner.
Savings Tips: You can skip pepperoncini peppers and use pickles to save money.  
Crockpot Meals Under $10 Dollars For Two
Slow Cooker Chili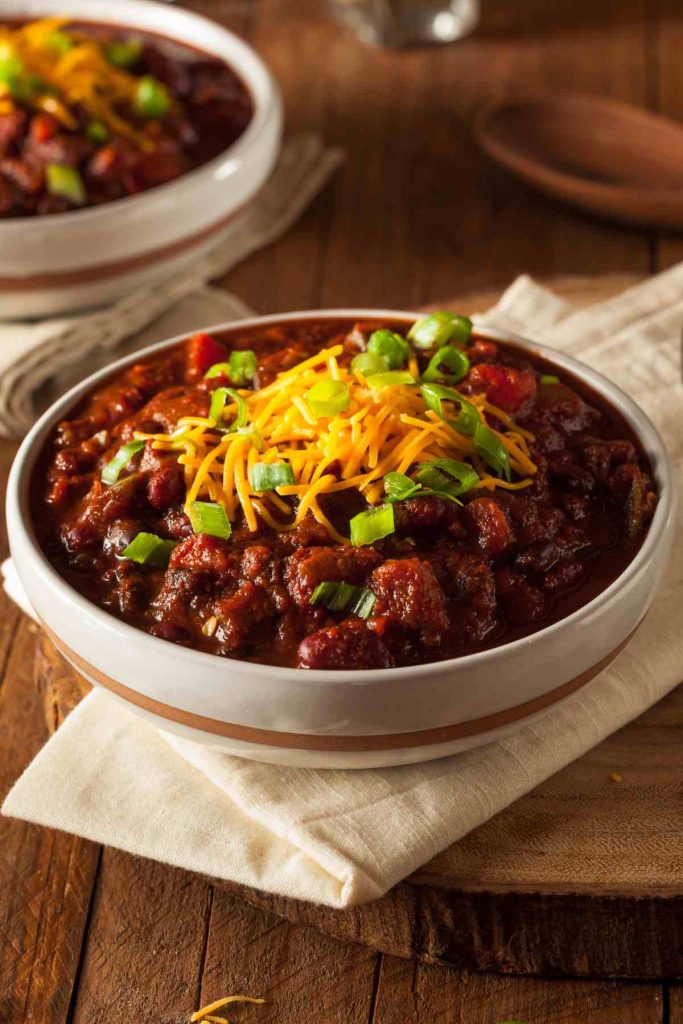 Key Ingredients: 1/2 pound of ground beef, 7 oz of light kidney beans, 7 oz of diced tomatoes
Other Ingredients: veggies and seasonings
How to: Brown ground beef, drain and add to crockpot. Add other ingredients and cook on low for 8 hours or 4 hours on high
Crock Pot Beef Stew
Key Ingredients: 3/4 pound of beef stew meat
Other Ingredients: flour, veggies, and seasonings
How to: Coat stew meat with flour mixture and brown it in a skillet first. Transfer it to a crock pot, and add all the other ingredients except root vegetables. Cook for 8 hours on low or 4 hours on high. You can add carrots and potatoes halfway through.
Slow Cooker Stuffed Peppers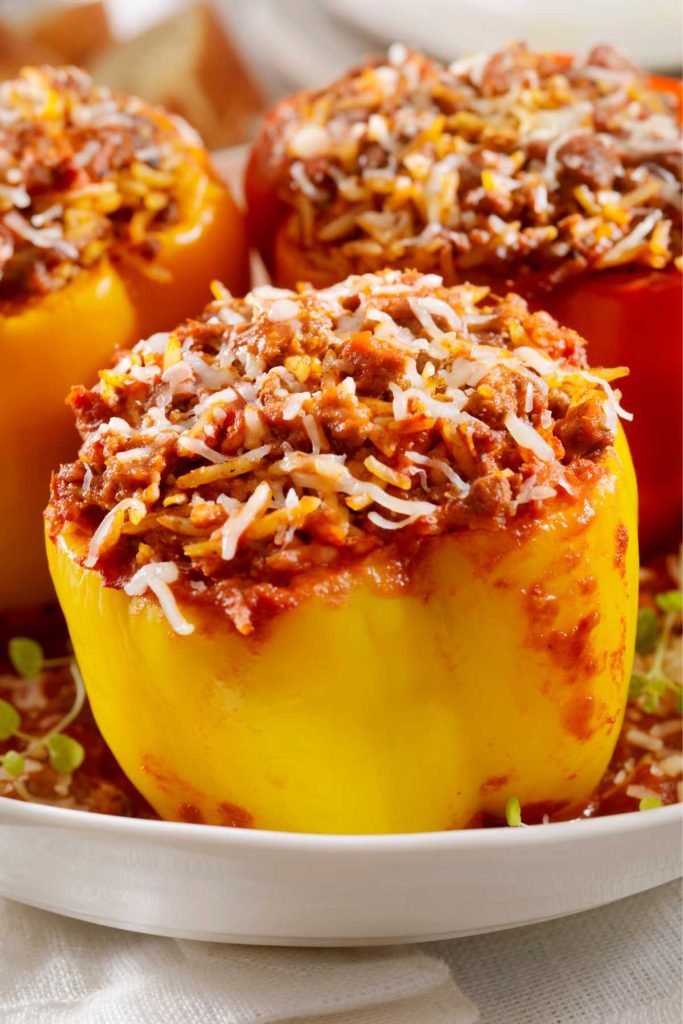 Key Ingredients: 1/2 pound of ground beef, 2 bell peppers
Other Ingredients: cooked rice, marinara sauce, and other seasonings
How to: Cut the top part of the bell peppers, and remove pith and seeds. Combine ground beef, onion, cooked rice, and seasonings. Add the mixture to the peppers. Place stuffed peppers in a crock pot and cover with marinara sauce. Cook on low for 6 hours or on high for 3 hours.
Crock Pot Taco Spaghetti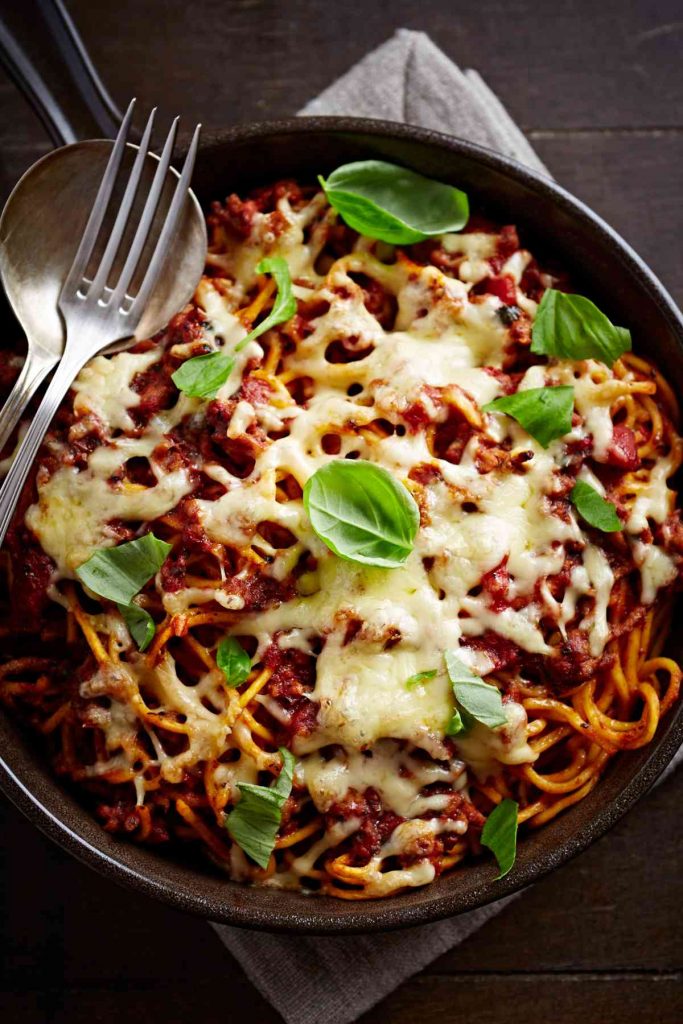 Key Ingredients: ¼ pound of ground beef, 2 ounces of spaghetti
Other Ingredients: salsa, refried beans, shredded cheese, and taco seasoning
How to: Mix all ingredients except for shredded cheese. Spread the mixture in the crock pot and top it with shredded cheese. Cover and cook on low for 2 hours or high for 1 hour.
Crockpot Rice And Beans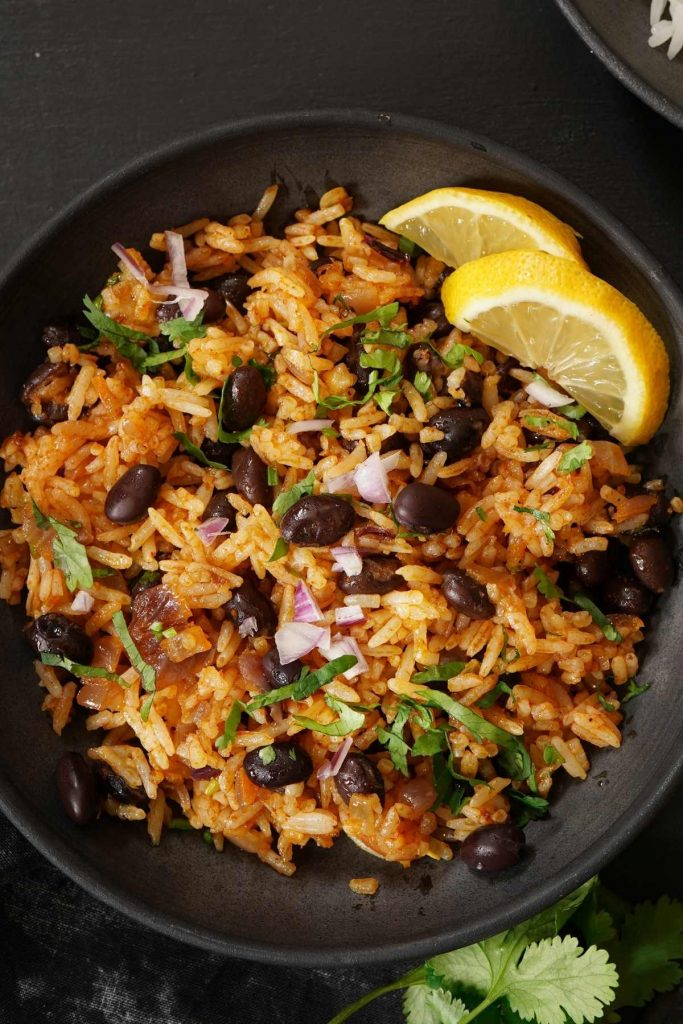 Key Ingredients: 15 ounces of canned black beans
Other Ingredients: rice, salsa, and seasonings
How to: Add all the ingredients to the cooker and mix well. Cover and cook on Low for 3 hours or until the rice is cooked through.
Slow Cooker Mac And Cheese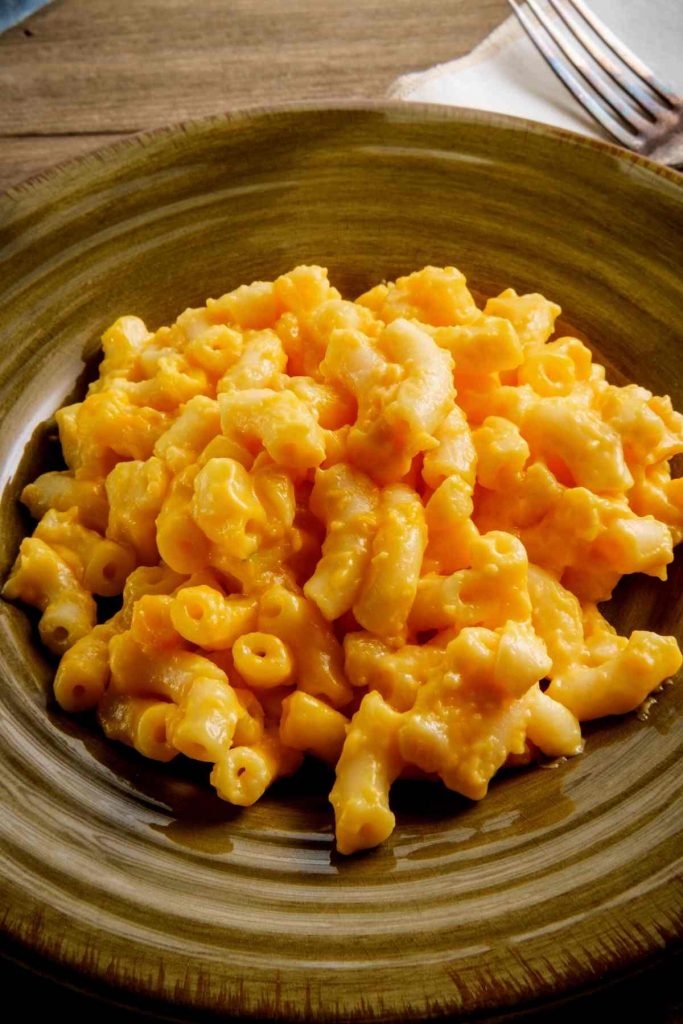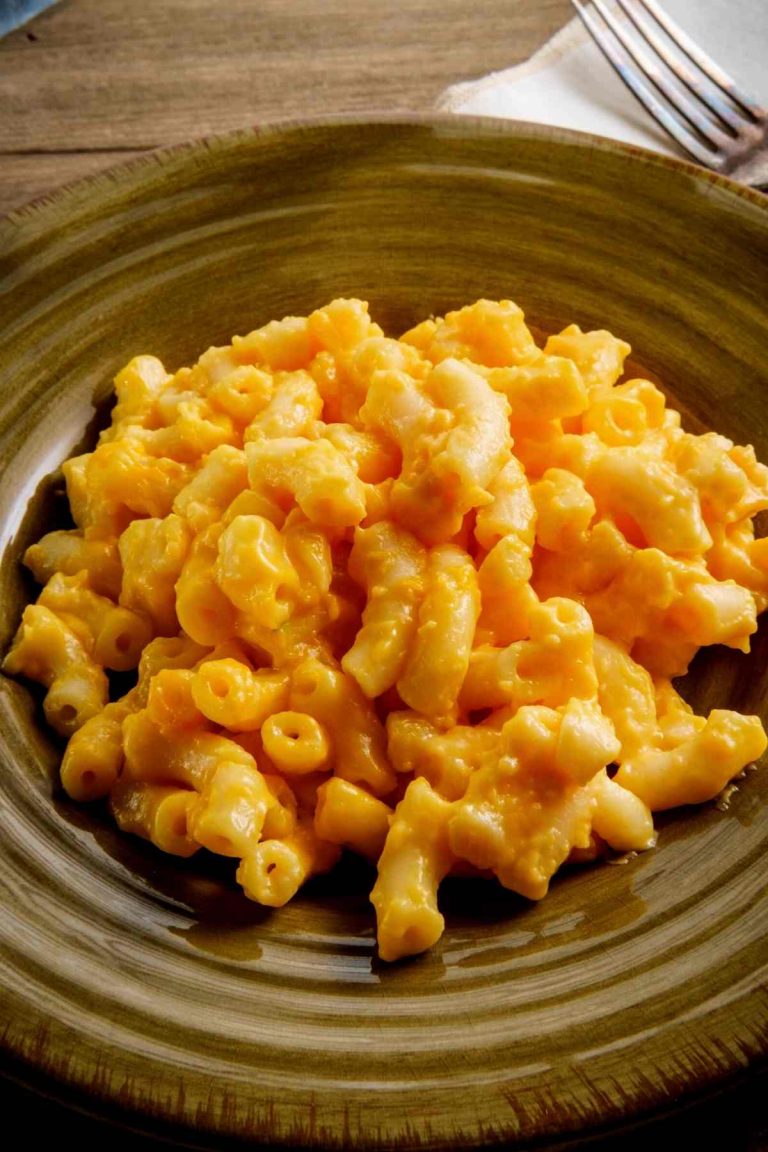 Key Ingredients: 2 ounces of elbow macaroni
Other Ingredients: whole milk, evaporated milk, cheese, butter, and seasonings
How to: Add all the ingredients into the slow cooker and mix well. Cook on low for 1.5 hours to 2 hours.
Dump And Go Cheap Slow Cooker Recipes For Family
Slow Cooker Canned Chicken Tortilla Soup
Ingredients: canned chicken, tomatoes, black beans, onions, corn, broth, and seasonings you have on hand, tortilla strips, shredded cheese
How to: Add all ingredients in the crock pot in the morning. Cook on low all day for about 6 to 8 hours
Crockpot Spaghetti And Meatballs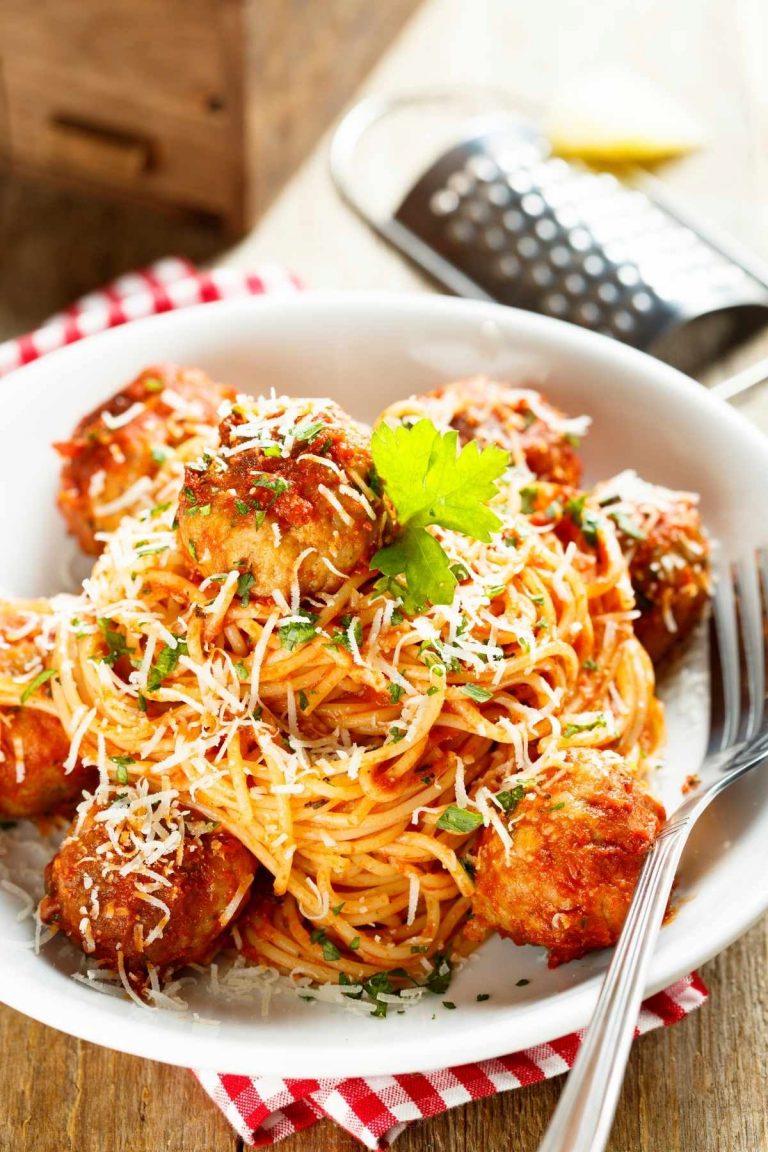 Ingredients: spaghetti noodles, spaghetti sauce, meatballs, olive oil, and seasonings
How to: Pouring a quarter of the sauce into the crock pot. Add meatballs and arrange in a single layer. Add the remaining sauce, water, seasonings, and spaghetti noodles. Cook on low for 3 hours.
Crockpot Chicken Noodle Soup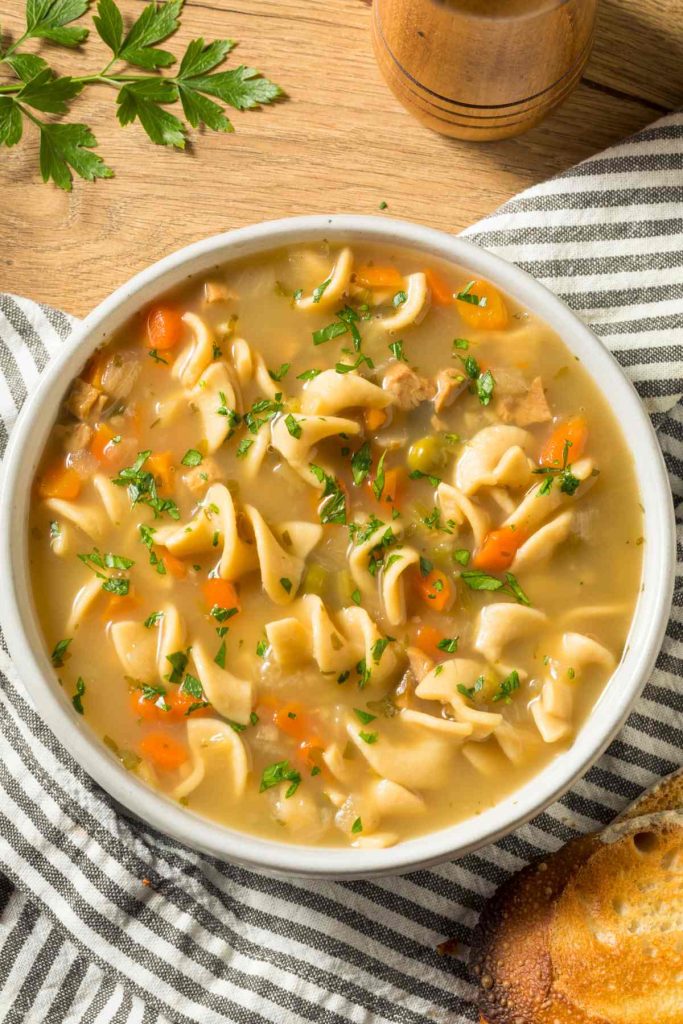 Ingredients: chicken breasts, chicken stock, egg noodles, vegetables, herbs and seasonings
How to: Add all ingredients except for egg noodles to the crockpot. Cook on high for 3 hours or low for 6 hours. Shred chicken and add egg noodles. Cook for an additional 25-30 minutes until the noodles are tender.
Slow Cooker Chicken And Rice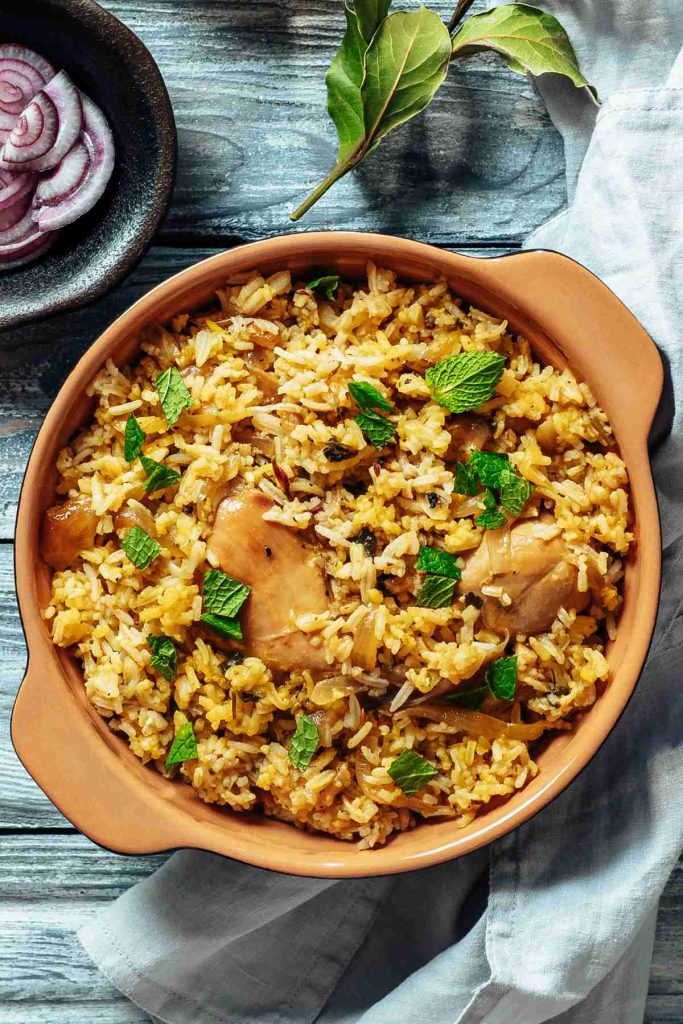 Ingredients: chicken thighs, rice, chicken broth, and seasonings
How to: Add rice, broth and seasonings to the slow cooker. Place the chicken on top and then add the seasonings. Cook on high for 3 hours or on low for 5-6 hours.
Crockpot Vegetable Curry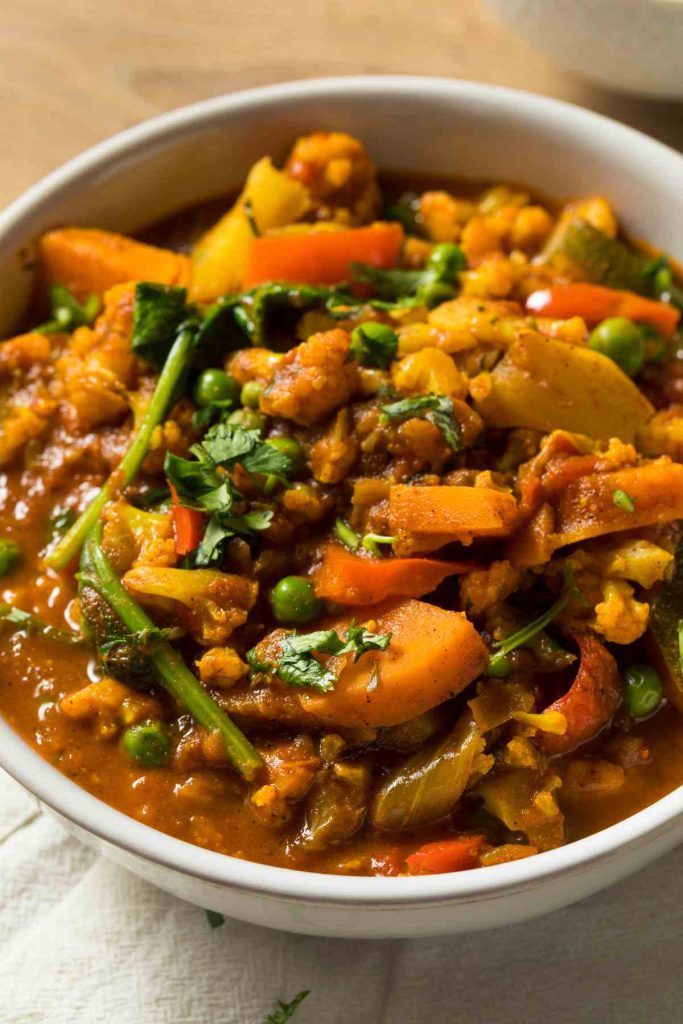 Ingredients: Vegetables such as chopped potatoes, carrots, frozen peas, vegetable broth, coconut milk, curry powder, and other seasonings.
How to: Mix together all the ingredients in the slow cooker and cook on high for 2 hours.
Crockpot Lasagna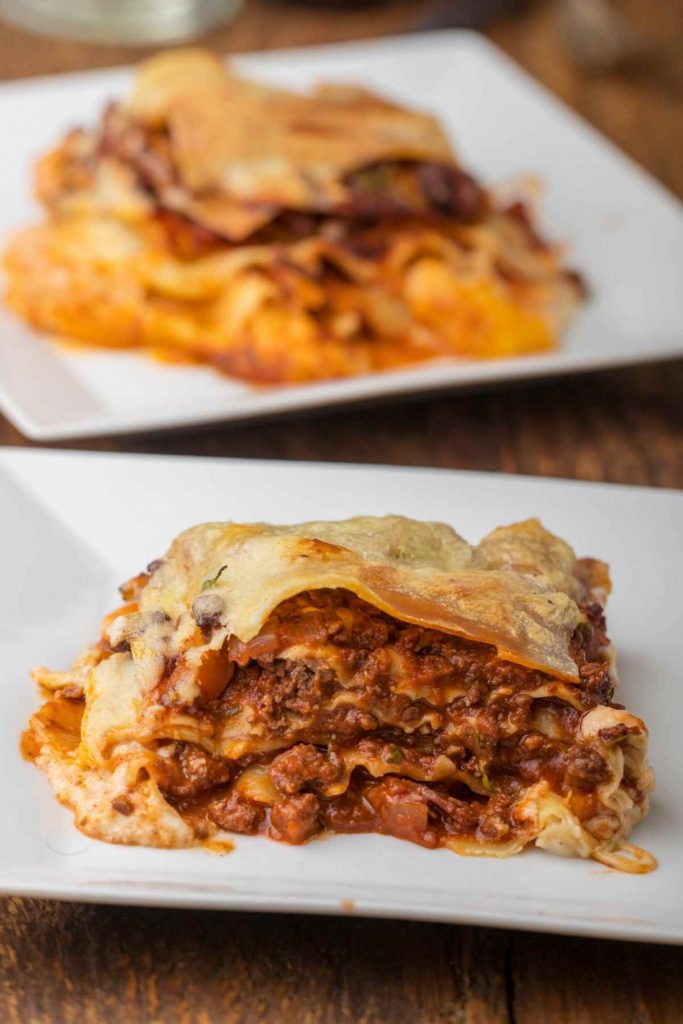 Ingredients: lasagna noodles, Italian sausage, onion, pasta sauce, shredded cheese, and seasonings
How to: Brown the sausage and onion in a skillet. Add a thin layer of sauce to the crockpot. Arrange a layer of lasagna noodles, and top with 1/3 of the sauce and cheese. Repeat the layers. Cook on low in the slow cooker for 2 ½ to 3 hours or until noodles are soft. 
Crockpot Black Bean Soup
Ingredients: pound ground beef, tomatoes, canned black beans, frozen corn, beef broth, shredded cheese, and optional toppings
How to: Add all the ingredients except for the cheese to the slow cooker. Cover and cook on low for 6 hours or on high for 3-4 hours. Serve with your favorite toppings.
Crockpot Lentil Soup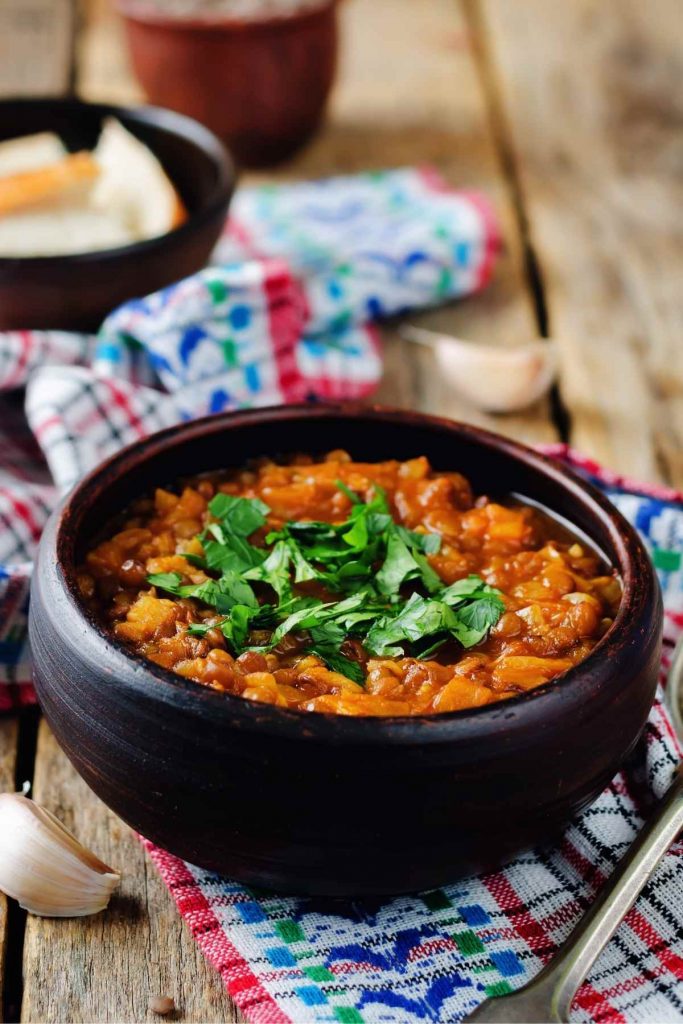 Ingredients: red lentils, vegetable stock, vegetables, lemon juice, herbs, and seasonings
How to: Add all ingredients to the slow cooker. Cover and cook for 4 hours on high or 7-8 hours on low.
Crockpot Teriyaki Chicken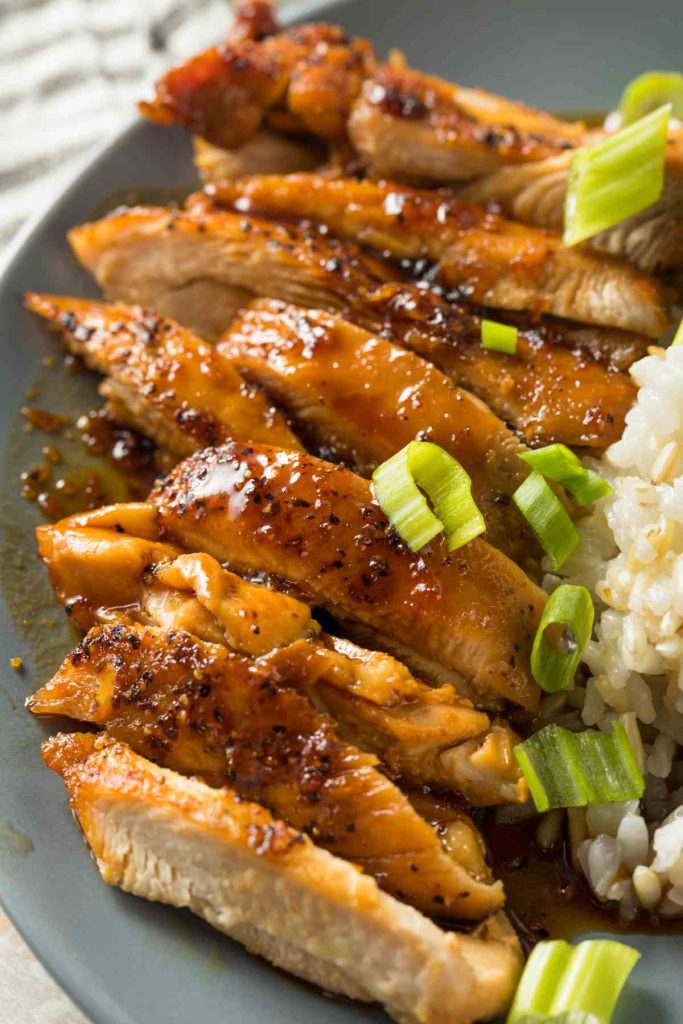 Ingredients: chicken breasts, soy sauce, honey, vinegar, garlic, ginger, salt
How to: Add all ingredients to the slow cooker. Cover and cook for 3 hours. Reduce the sauce to make it thicker in a pan. Add the cooked chicken to the thickened sauce, and toss to coat.
Are crockpot foods healthy?
Crockpot meals can be healthy when you use healthy ingredients. If you want to make it healthier, you can use fresh ingredients, lean proteins, and whole grains. Minimize the use of highly processed or high-sodium ingredients.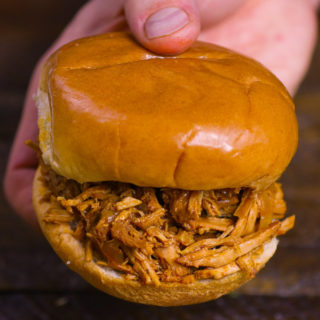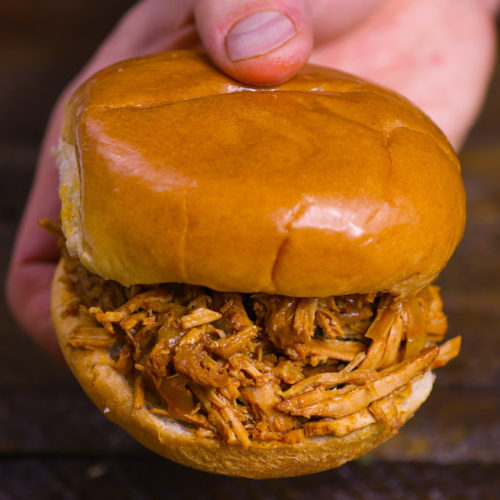 Easy Crock Pot Pork Shoulder Recipe
Slow Cooker Pork Shoulder recipe is the best you'll ever have and incredibly easy to make.
Print
Pin
Rate
Ingredients
3

pounds

pork shoulder

boneless or bone-in

½

large onion

sliced

1

teaspoon

garlic powder

1

teaspoon

onion Powder

1

teaspoon

Paprika

1

teaspoon

salt

1

teaspoon

pepper

1

cup

BBQ Sauce
Instructions
Remove the skin and trim off large chunks of fat from your pork shoulder if necessary. Rinse and then dry well with paper towels.

In a small-medium sized bowl, mix together garlic powder, onion powder, paprika, salt and pepper.

Rub the seasonings into the pork roast.

Add the sliced onion to the bottom of the crockpot.

Add seasoned pork shoulder roast on top.

Pour in your favorite BBQ sauce.

Cover with the lid and cook on LOW for 8 hours or until fork tender.

After the pork has cooked, remove it to a cutting board or plate and let it rest for 15 minutes.

Shred with 2 forks to pull the meat apart. Add more bbq sauce if you prefer.

Serve warm with buns or tacos.
Notes
Leftover pork shoulder can be stored in airtight container in the fridge for 5 days, and can be frozen for up to 2 months.
If your pork shoulder is frozen, you need to thaw it in the fridge completely before adding it to the slow cooker.
Nutrition
Calories:
282
kcal
|
Carbohydrates:
32
g
|
Protein:
18
g
|
Fat:
6
g
|
Saturated Fat:
2
g
|
Cholesterol:
46
mg
|
Sodium:
548
mg
|
Potassium:
378
mg
|
Fiber:
1
g
|
Sugar:
10
g
|
Vitamin A:
330
IU
|
Vitamin C:
2.6
mg
|
Calcium:
96
mg
|
Iron:
2.6
mg
Tried this recipe?
Follow or tag us on Pinterest @izzycooking