If you have smoked salmon at home, you have so many meal options. It can be easily transformed into delicious Smoked Salmon Recipes that your whole family will love. Cold, hot, breakfast and appetizers, read away and then eat away!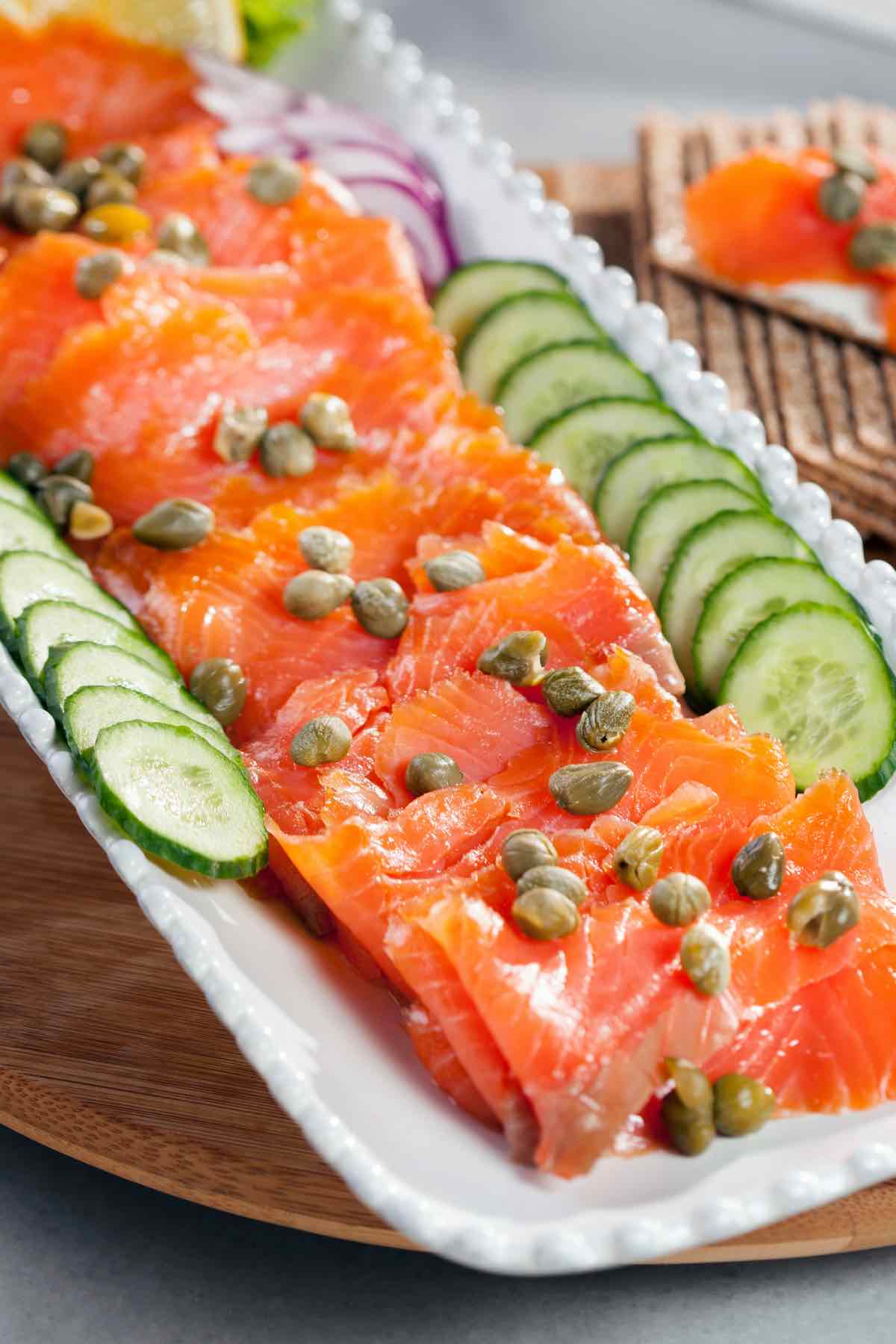 From dips to sushi, cheese bagels, salads and sandwiches, pasta, chowders, even pizza…oh wait, did we mention tacos?!
That's right! Are you intrigued yet?
What is the Best Way to Eat Smoked Salmon?
There are many great ways to eat smoked salmon as you'll see from the list below. But probably the easiest way to eat smoked salmon is straight out of the package! Just take out a succulent slice, eat it as is or slap it on some toast with cream cheese or even turn it into a sandwich. 
Is Smoked Salmon Still Raw?
You'll be happy to know that smoked salmon is not raw at all, in fact the hot smoked salmon is cured with smoke, which means it's cooked all the way through. However, there is cold-smoked salmon which is uncooked but still has that same smokey flavor!
Easy Cold Smoked Salmon Recipes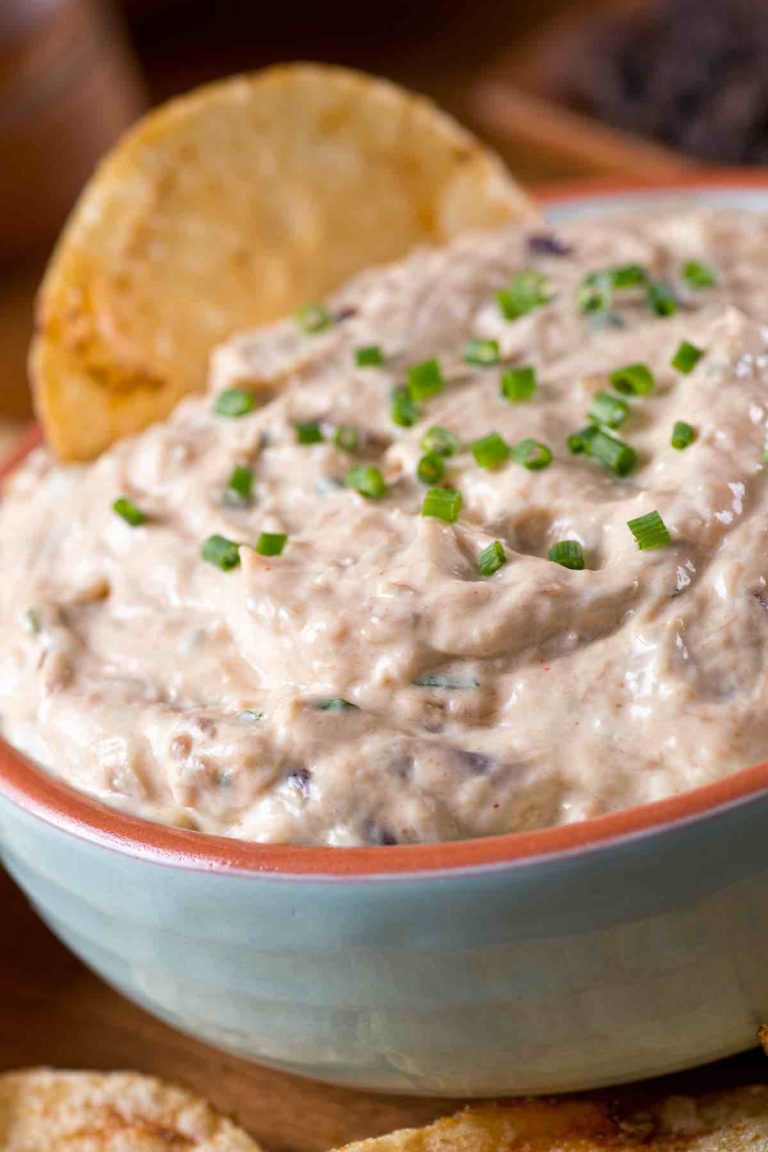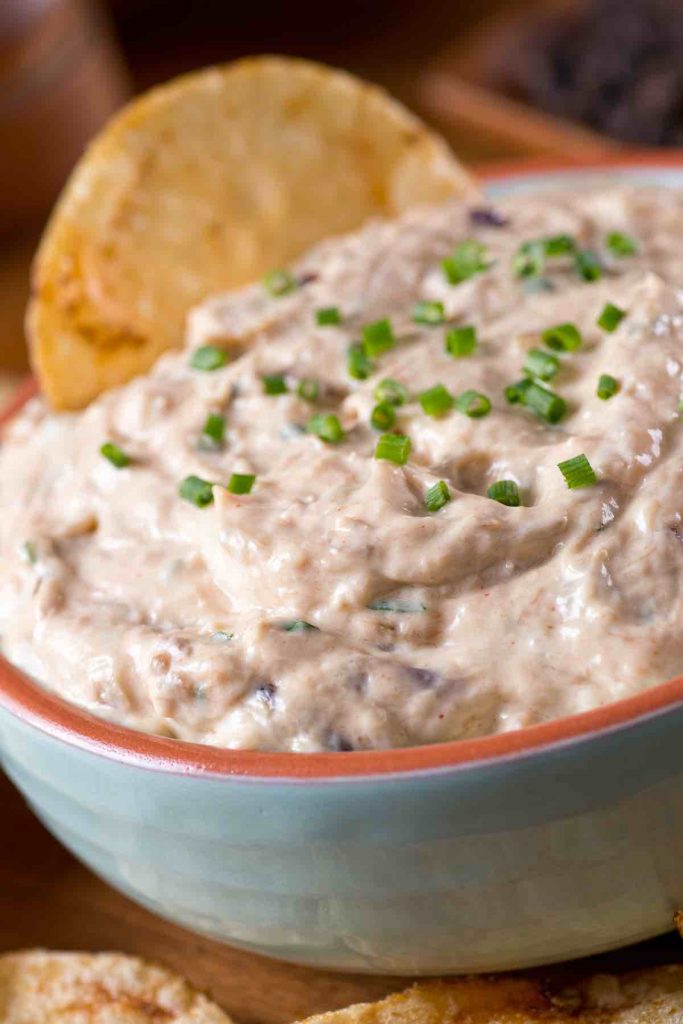 Store-bought salmon dip has nothing on this recipe. Not only does it taste like salmon but it is rich and creamy too! With a hint of tangy cream cheese and lemon, it definitely impresses most with the freshness of the dill.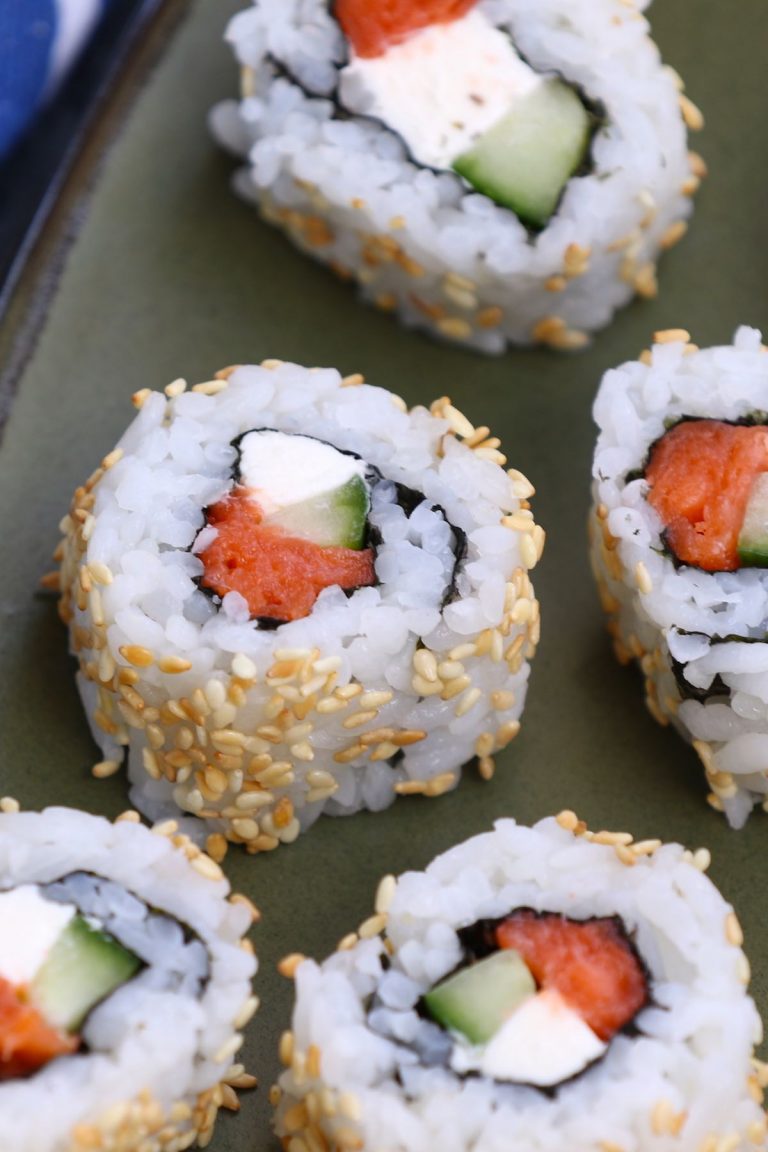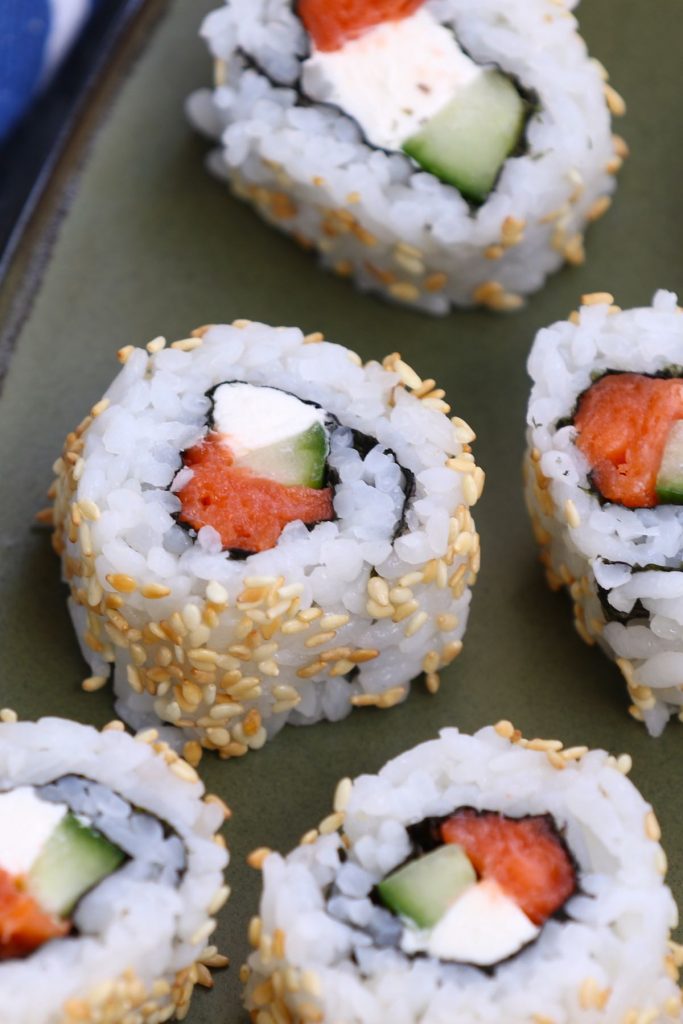 Filled with salmon, cream cheese, cucumber and then perfectly rolled up in nori seaweed sheet and sushi rice. Don't let the rolling part scare you away, our recipe will walk you through how to roll the sushi and how to make the creamy and delicious Philly roll sushi.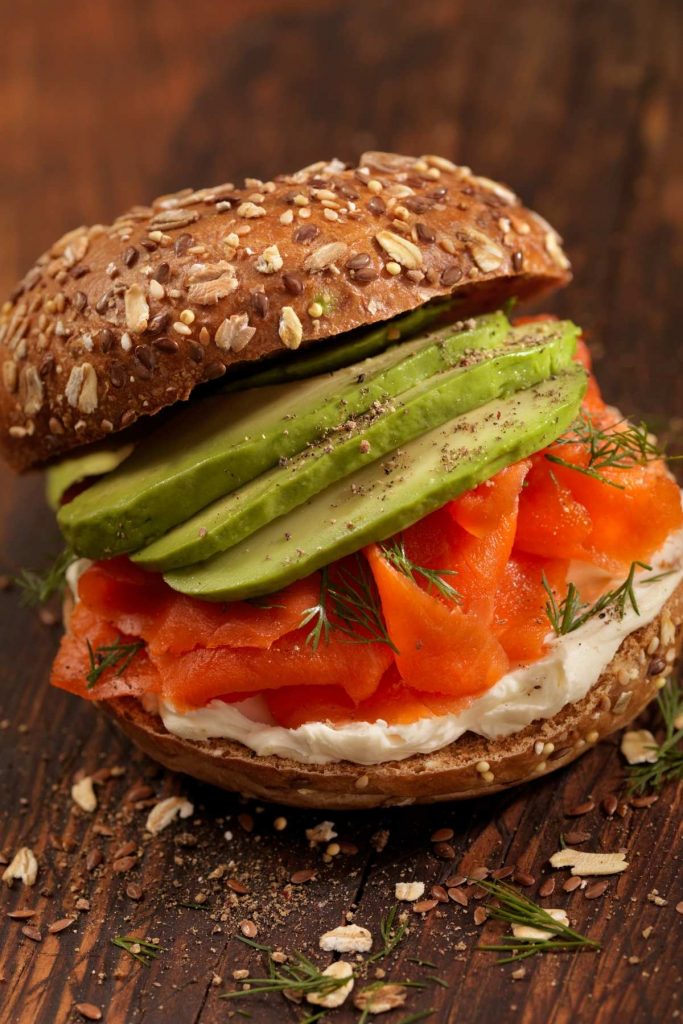 Loaded with homemade herb crab cheese, avocado, and capers! Not only are they loaded with flavor but easy to make too! Be sure to opt for a sesame seed bagel, and Philadelphia cream cheese – in just 10 minutes you'll have one delectable lunch!
Ready in just 10 minutes, this keto smoked salmon salad is nourishing and refreshing with every bite! Made with a creamy caper and chive salad dressing, fresh baby greens, soft boiled eggs all perfectly fit for brunch or anytime you are craving a healthy meal.
Easy to make and full of nutrients, this smoked salmon sandwich is the perfect light and healthy lunch. With ingredients that are thrown together, it is an easy, appetizing lunch. All this recipe takes is bread, cream, sprouts, avocado, tomato, radish and don't forget salmon all within just about 10 minutes of your time!
Hot Smoked Salmon Recipes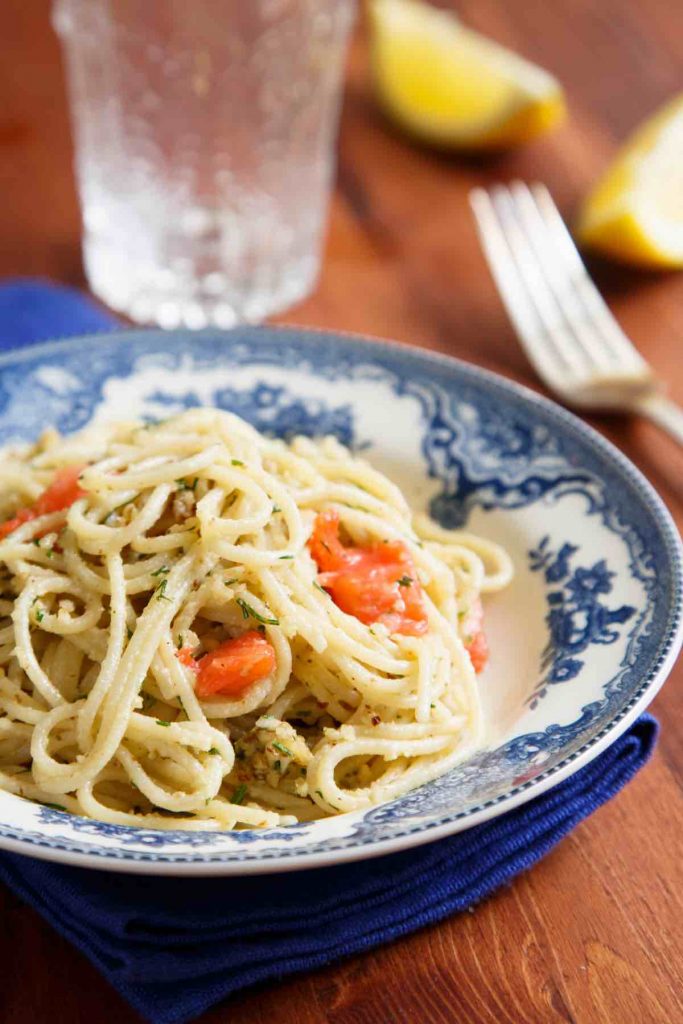 Quick, easy, and not overly heavy, this smoked salmon pasta will certainly have you coming back for more! You can add more or less wine or cream depending on your taste, leave out the pine nuts, add in some cream cheese or even smoked trout instead of salmon – the choice is yours!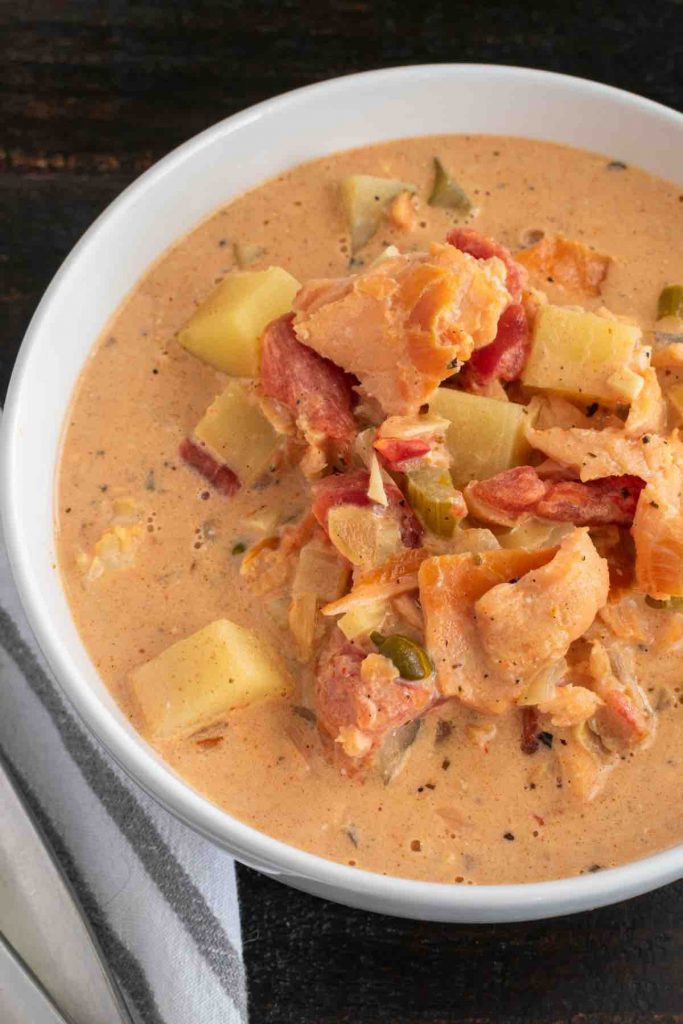 Seattle smoked salmon chowder packed with so much more – cubed potatoes, capers, and cream cheese for extra cheesiness! To pair it perfectly and enjoy it to its full potential, grab a nice crusty baguette to soak it all up.
Cheesy and you can almost say healthy with all the healthy ingredients topped on this smoked salmon and avocado pizza! So good in fact the fresh smoked salmon slices drizzled with lemon make it easily edible for breakfast, lunch or dinner.
Love grilled cheese? Then this croque-monsieur with smoked salmon is right up your alley – which is just a fancy word for saying grilled cheese with salmon. Simple and delicious! The tip here is to stick to using Gruyere cheese and smoked salmon. You definitely won't be disappointed!
Perfect for any weeknight, smoked salmon spaghetti is an easy pasta dish with a simple creamy sauce. It has both texture and taste with a lighter taste than the traditional meat disappointed here! You'll love how the saltiness from the capers complements the smoked salmon in this recipe.
Smoked Salmon Breakfast Recipes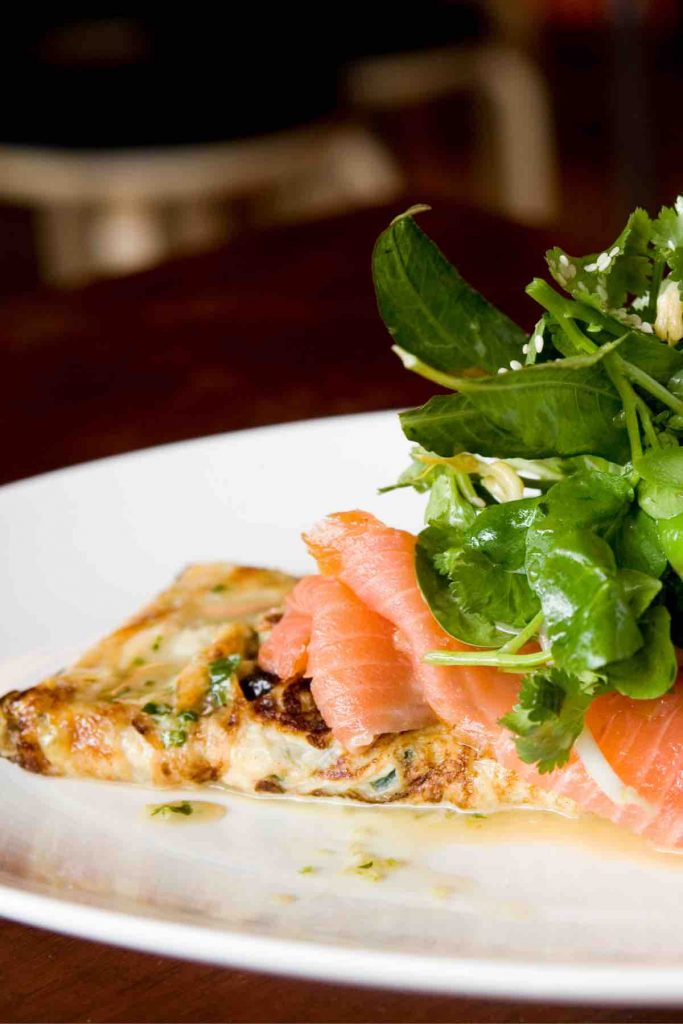 A cross between an herb omelette and a smoked salmon omelette, this easy omelette recipe is easy and the perfect protein enriched breakfast. Ready in just 10 minutes you will question why or how you ever skipped breakfast before.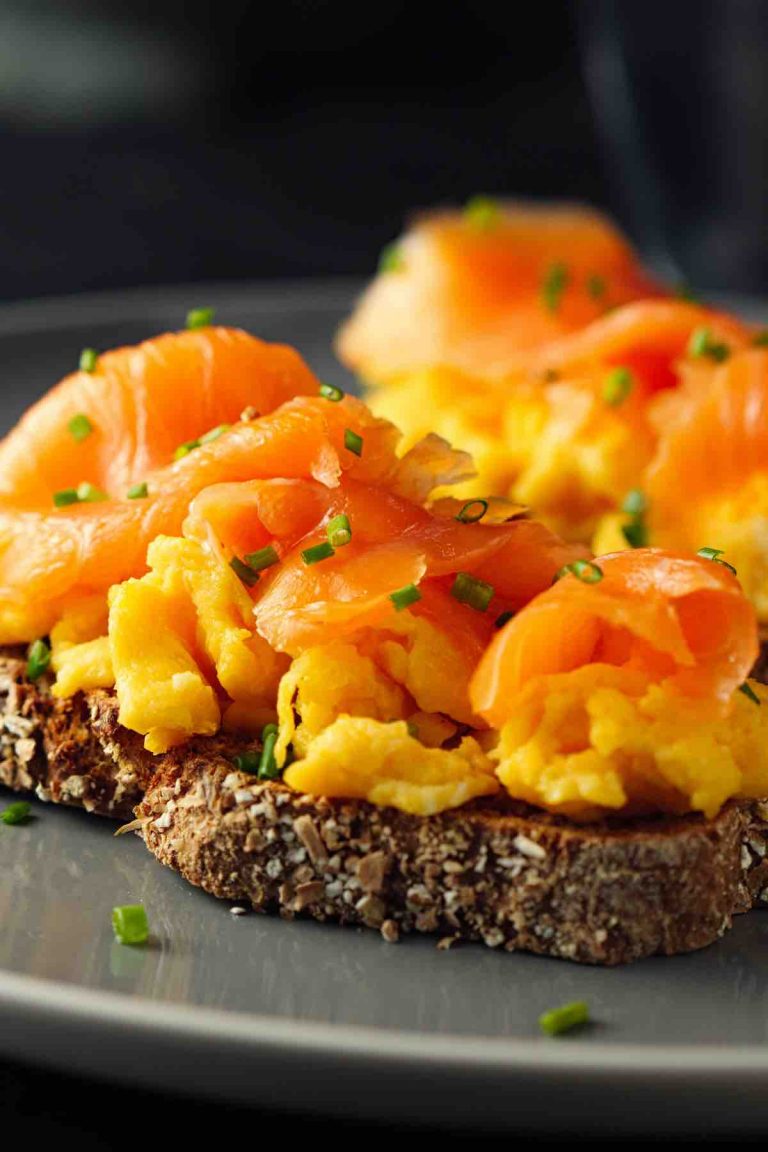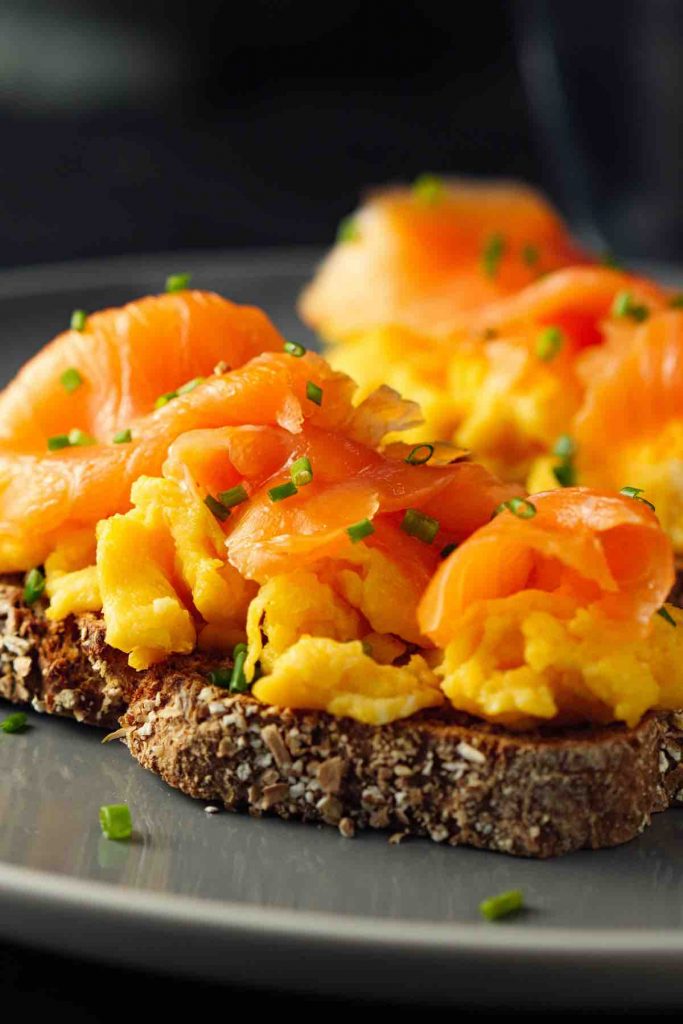 This recipe takes basic scrambled eggs to the next level! If you love eggs, you'll love adding in some salmon -The best part is that salmon is a lean protein, which makes it a healthy option for breakfast. Plus, it's savory and pairs perfectly with a muffin or some fruit.
Delicious and easy! Silky smooth smoked salmon, and light fluffy eggs!! This, my friends, is a guaranteed crowd-pleaser!!! And top these tacos with whatever you want!!!!
Stop here for the ultimate Sunday brunch recipe. Healthy, delicious, and flavorful! What more can you ask for? You can make this recipe beforehand and enjoy it later. So go on and grab the lemony hollandaise, creamy cream cheese, spicy red onions, salty capers, and peppery arugula and enjoy!
Healthy, gluten-free and paleo-friendly. And people say Frittatas are great because you can literally throw a bunch of ingredients together and cook it. The key to this recipe is to cook it low and slow.
Smoked Salmon Appetizers
Some call it quiche, some call it man pie, whatever you call it, salmon in quiche is to die for! All it calls for is one pie crust, cheese, milk, cream, some spices, onions and yes salmon and you will have a meal that your kids will even love eating.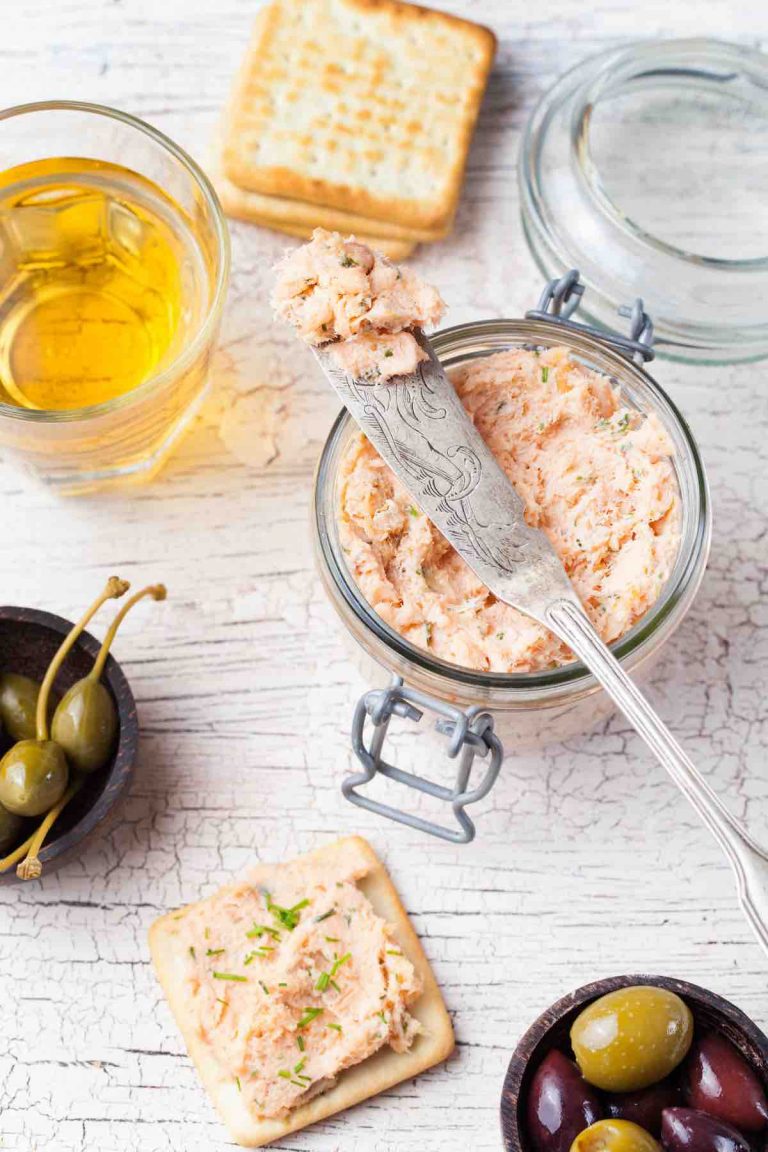 An easy appetizer that is ready in just 10 minutes and perfect for any type of gathering, this smoked salmon spread is the way to go! Even if you don't like salmon, you'll love this dip, especially because it isn't difficult to make. Serve it up with some crab cakes or french toast and enjoy!
Smoked salmon and guacamole – a match made in heaven? Maybe! The smoked flavor with the citrusy guacamole is a dynamic duo!! Serve with a chip, cracker or vegetable side, and you'll be A-OK in your family or friends' books!!
How Long Does Smoked Salmon Last?
If the smoked salmon is unwrapped, then it'll last for up to 2 weeks in the refrigerator. If it's already open, it'll last about 3-5 days. Just ensure it is tightly wrapped in its original packaging or some saran wrap to prevent it from drying out.
More Quick and Easy Recipes You'll Love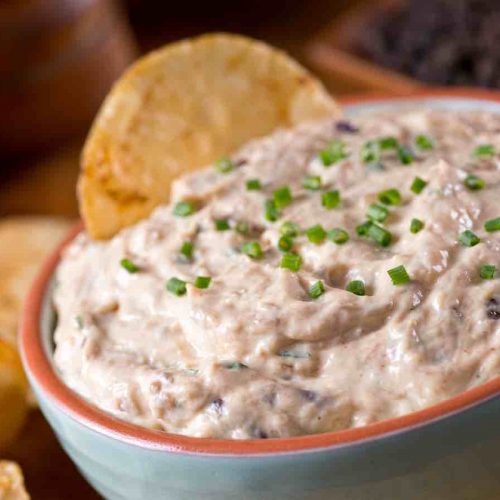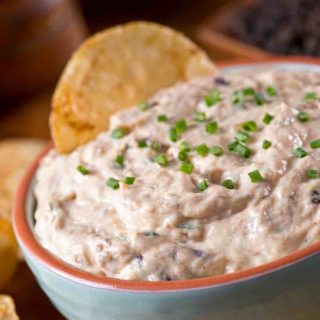 Easy Smoked Salmon Dip Recipe
Smoked Salmon Dip is one of the best and easiest smoked salmon recipes.
Print
Pin
Rate
Ingredients
4

oz

smoked salmon

4

oz

cream cheese

2

tablespoons

mayonnaise

2

tablespoons

sour cream

2

tablespoons

chopped dill

1

teaspoon

minced garlic

1/2

teaspoon

lemon zest

1/2

tablespoon

lemon juice

salt and pepper

to taste
Instructions
Add all ingredients except salt in a food processor. Blend until no longer lumpy, about 10 seconds.

Taste and season with salt. Mix gently.

Transfer into a bow. Serve and enjoy!
Nutrition
Calories:
160
kcal
|
Carbohydrates:
2
g
|
Protein:
7
g
|
Fat:
14
g
|
Saturated Fat:
7
g
|
Trans Fat:
1
g
|
Cholesterol:
42
mg
|
Sodium:
370
mg
|
Potassium:
105
mg
|
Fiber:
1
g
|
Sugar:
1
g
|
Vitamin A:
448
IU
|
Vitamin C:
1
mg
|
Calcium:
40
mg
|
Iron:
1
mg
Tried this recipe?
Follow or tag us on Pinterest @izzycooking