Silken Tofu is healthy, versatile, and delicious. We've collected 12 Best Silken Tofu Recipes, from scrambled to braised, broiled, stir-fried – even desserts made of silken tofu!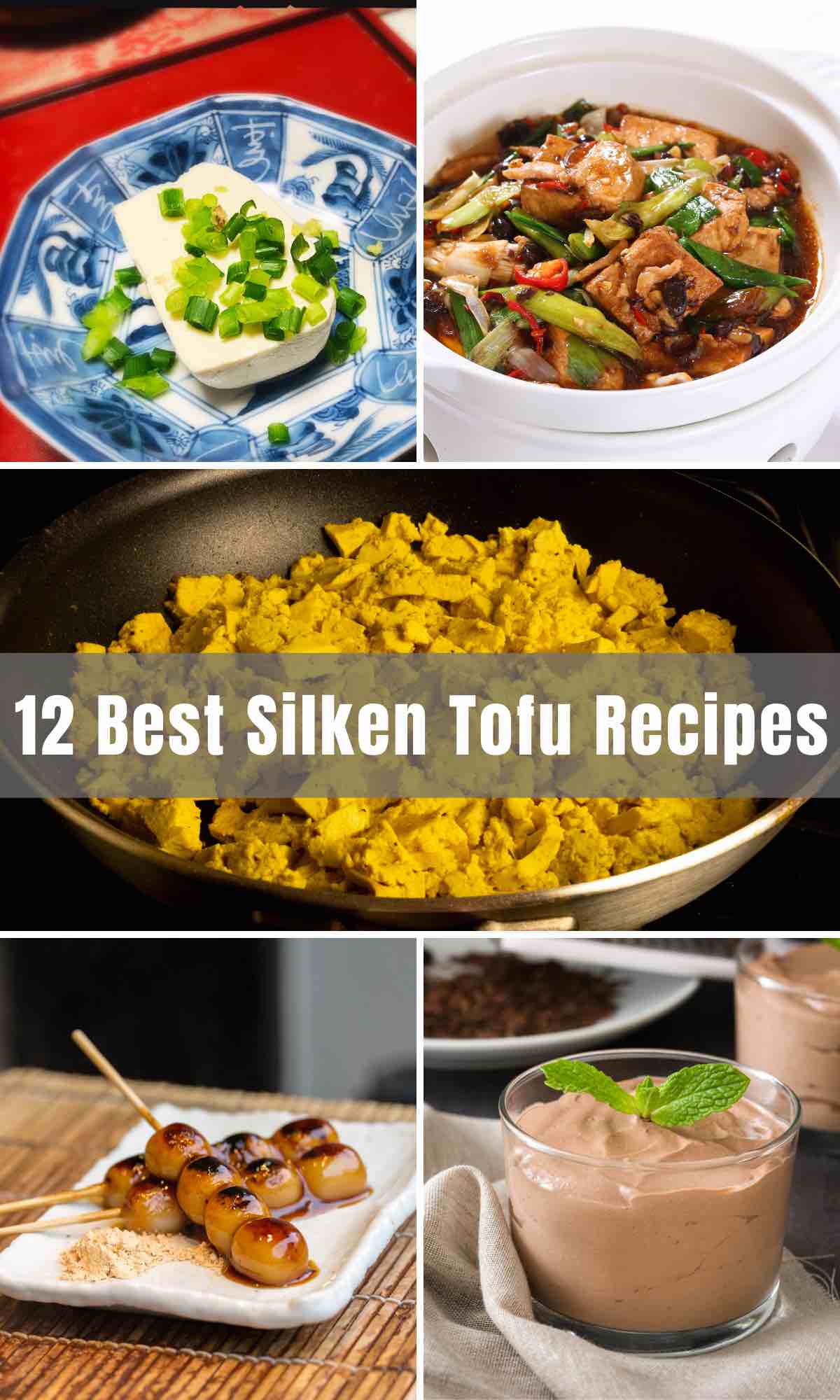 Are you ready…here we go!!! Tofu in every combination!
With veggies, as a soup, mousse, in a smoothie, as a pudding…and are you sitting down for this one: Tofu Cheesecake! Oh my!!
What Can I Make with Soft Silken Tofu?
Unlike other firm or extra firm tofu which is good for stir-fries and baked tofu recipes, soft silken tofu is in a category of its own! Due to its creamy and soft texture, it is best used for cream sauces, low-fat or vegan dishes. It also provides a creamy texture to smoothies, pies, and sauces, but can also be used as an egg substitute in many other recipes.
Most Popular Silken Tofu Recipes
Quick and easy, this silken tofu with green onions is the perfect appetizer or side dish. You'll quickly fall in love with this dish from its smooth texture, to the flavorful creamy sauce to how perfect of a cold dish it is for those hot summer months! To top it off, it only takes 5 minutes!
Whether you're late to the scrambled tofu game or not, this silken tofu recipe is a must-try! The key ingredients here are turmeric and black salt – otherwise known as Kala Namak, while the key tip here is to ensure you properly drain your tofu before cooking.
If you're a mushroom lover, you will certainly love this creamy tofu garlic mushroom pasta. Make note here, many creamy vegan pasta dishes depend on soaked and blended cashews, luckily, you don't need cashews for this dish. Plus, this recipe comes together in about 30 minutes – the combination of garlic, white wine, shallots, and fresh thyme will make your kitchen smell like heaven.
Silken Tofu Dinner Recipes
It is said that silken tofu is the most delicate of the tofus, making it easy to work with especially in this Chinese Braised dish. Deep frying the tofu here gives it a true Chinese restaurant taste and gives it a crisp exterior and silken texture inside. All this, smothered in a flavorful brown sauce.
Japanese Boiled tofu is ready in just 5 minutes, it's healthy, light and full of flavor! What more could you ask for?! It's also perfect for a side dish or even a snack! 
Stir-fried silken tofu is prepared with Chinese ingredients and uses the deft wok technique rule. Don't let that scare you, this recipe will walk you through on how to make this banquet-style dish.
This dish calls for seafood, but you can opt to switch it up to another protein such as beef, pork, chicken, ham, mushrooms, or sausage. Silken tofu soup is one you'll be going back to again and again, but note, this recipe is only good for one serving!
Silken Tofu Desserts & Drinks Recipes
You may just be surprised here! This silken tofu chocolate mousse is rich, velvety, smooth, creamy, and incredibly easy to make! You and your guests will never believe this is vegan, gluten-free, egg-free, and dairy-free! It is the perfect light dessert, but if you're really craving something sweet, it's a great snack too!
Enjoy these healthy Japanese tofu desserts made with soybean flour, black sesame seeds, and sweet soy sauce. You can easily change the serving size on this recipe to change the ingredient list.
Short on time but want an easy and delicious breakfast? Try this silken tofu smoothie! Ready in just 5 minutes, it can be the perfect breakfast or snack on the go! The silken tofu adds a nice touch of protein to your smoothie, plus it's easy to make a few different variations here depending on the fruit you're craving.
A tofu chocolate cheesecake with a salty peanut butter pretzel crust is all you could ever imagine it would be. The flavor is a cross between a rich chocolate pudding and chocolate mousse. So, if you're a chocolate lover then you will want to get right on making this recipe. Plus, would you believe it only takes 10 minutes to cook?
Silky, creamy, and dairy-free! Plus, it's made with a secret ingredient that you may not believe.  Vegan chocolate pudding is definitely a dessert and just may become your favorite one! Be careful though, it is incredibly delicious and highly addictive.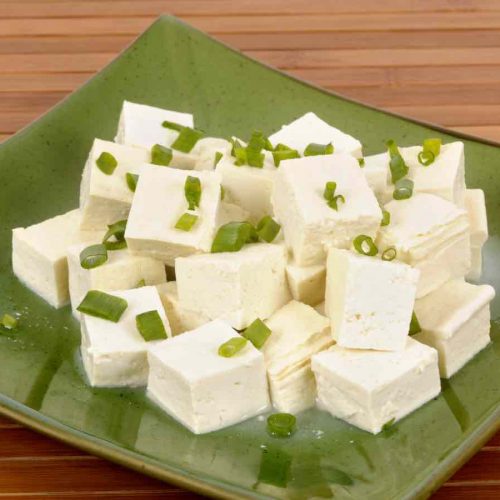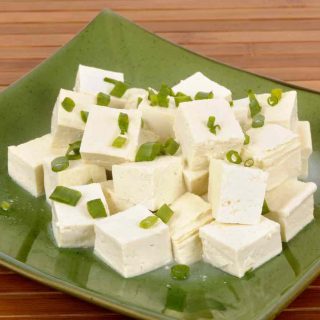 Best Silken Tofu Recipes That Are Easy to Make
Silken Tofu is one of the easiest ways to use silken tofu. It takes less than 5 minutes and tastes very refreshing and delicious.
Print
Pin
Rate
Ingredients
3/4

pound

silken tofu

2

sprigs chopped green onions

1

tablespoon

soy sauce

½

teaspoon

sesame oil
Instructions
Remove the silken tofu from the package and pat dry with paper towels.

Cut the silken tofu into cubes.

Sprinkle chopped green onions over the tofu.

In a small bowl, whisk together soy sauce and sesame oil.

Pour the sauce over the silken tofu. Serve and enjoy!
Nutrition
Calories:
112
kcal
|
Carbohydrates:
6
g
|
Protein:
9
g
|
Fat:
6
g
|
Saturated Fat:
1
g
|
Sodium:
513
mg
|
Potassium:
358
mg
|
Fiber:
1
g
|
Sugar:
3
g
|
Vitamin A:
120
IU
|
Vitamin C:
2
mg
|
Calcium:
63
mg
|
Iron:
2
mg
Tried this recipe?
Follow or tag us on Pinterest @izzycooking