When we think about soul food, visions of corn bread, fried chicken and sweet potato pie come to mind. If you're following a vegan lifestyle, there's no reason why you can't enjoy delicious southern-inspired dishes too! We've collected 12 of the Best Vegan Soul Food Recipes that are healthy, easy to prepare, and absolutely mouth-watering.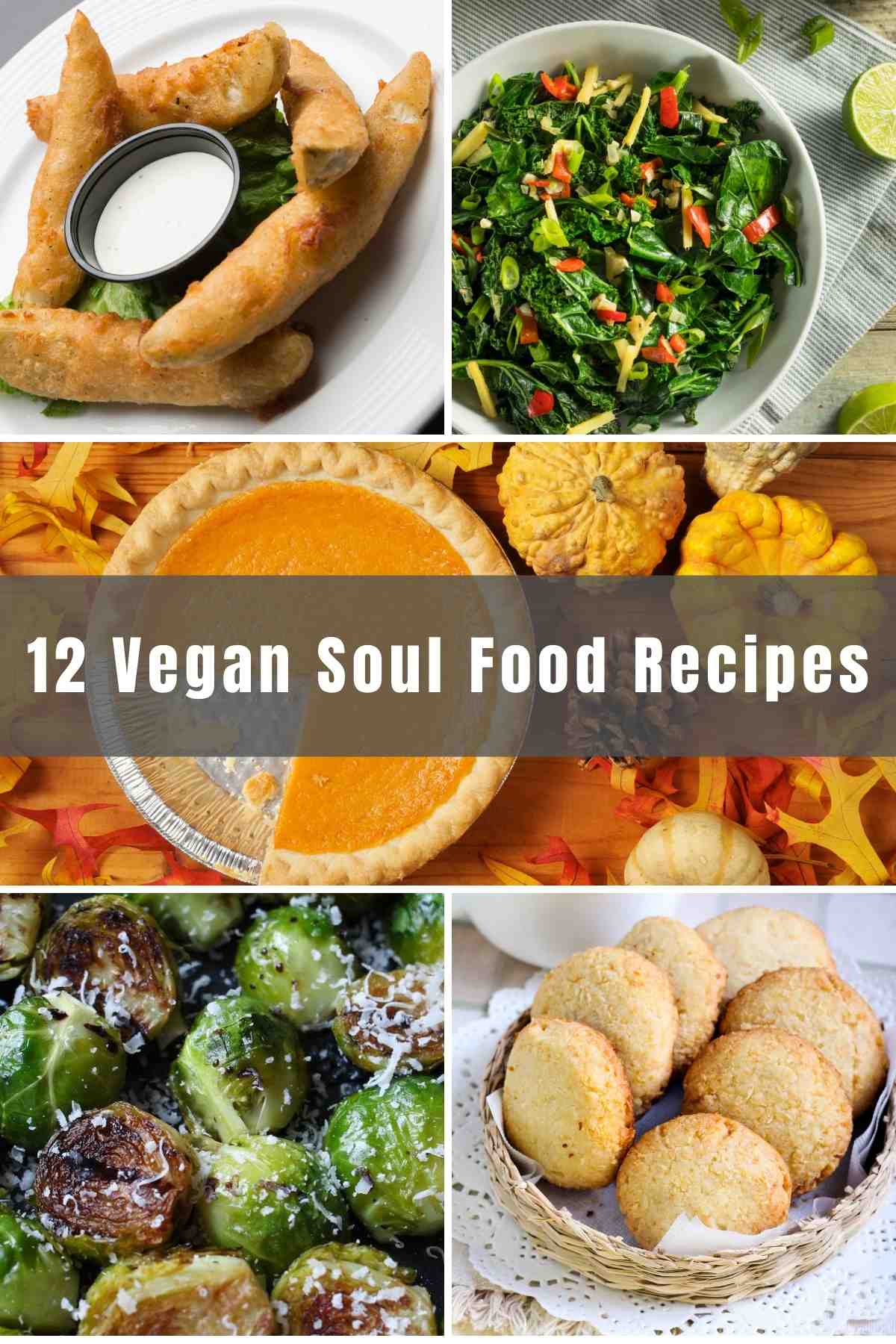 You may not realize it, but many of the dishes traditionally considered soul food can also be enjoyed by vegans by making a few tweaks. Thanks to an abundance of healthier plant-based meat alternatives, the opportunities are endless.
The next time you're wondering what to serve for dinner, give one of these recipes for vegan soul food a try. We think you'll find a few that you and your family will love!
Best Vegan Soul Food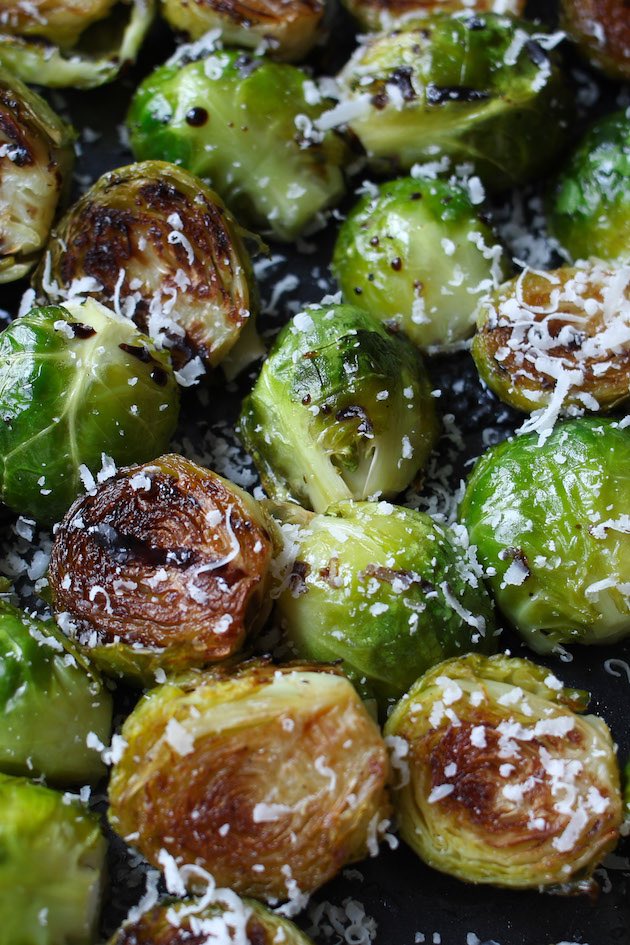 The best thing about Brussels sprouts is how delicious they taste when cooked properly. The worst thing is when they're overcooked to mush! Try this recipe for sous vide Brussels sprouts followed by a quick sear, and they'll turn out perfectly tender every time.
Outside of the Southern United States, collard greens aren't very common. With this recipe, that's about to change! The secret to collard greens is allowing them to cook until perfectly tender, which takes about 30 minutes. Serve these alongside your main for a complete meal.
Everyone has a favorite recipe for macaroni and cheese, and this one doesn't disappoint! Loaded with a variety of dairy-free cheeses, silken tofu, and seasonings, the result is deliciously cheesy, tender, and satisfying.
This comforting bowl of goodness is a delicious presentation of 4 southern favorites: corn bread, collard greens, BBQ tofu, and cheesy mac & cheese. The crazy thing about this recipe is it's ready to eat in just 30 minutes. You have to give this one a try!
Sweet and delicious, peach cobbler is a dessert favorite no matter where you live! This vegan version is topped with a delectable crunchy topping that pairs perfectly with a dollop of coconut whipped cream.
This cornbread is easy to prepare and ready to eat in less than 30 minutes. Serve it with a green vegetable and tender baked beans for a delicious and hearty meal.
The thought of sweet potato pie has us longing for silky smooth deliciousness on a flaky pastry. This vegan version of the southern pie gets top marks. Serve it with a scoop of vegan ice cream and you're in heaven!
Biscuits go hand-in-hand with southern foods so we had to include this recipe! Enjoy them slathered with non-dairy topping and sweet berry jam for a mid-morning treat.
If you haven't had a hush puppy before, it's something like a fried corn dog (with no hotdog of course). These hush puppies include jalapeno pepper for a bit of a kick. Dip them in spicy mayo for a delicious treat!
According to Southern folklore, serving a pot of black-eyed peas on New Year's Day is a traditional way to encourage good luck in the year ahead. This recipe for black-eyed peas is so delicious we bet you'll make it year-round! Plus, each serving has 18 grams of protein and 8 grams of fiber.
Here's something your whole family will love! These crunchy treats take just 20 minutes to make, and are delicious dipped in a dairy-free ranch dipping sauce. Serve them with other finger foods for a fun Friday night!
Crunchy and juicy fried chicken is the ultimate comfort food. These vegan fried chicken tenders are full of flavor, and can be made in an oven or an air fryer! Serve them with a sweet plum sauce for dipping.
You May Also Like
Vegan Soul Food Brussels Sprouts
The best thing about Brussels sprouts is how delicious they taste when cooked properly. The worst thing is when they're overcooked to mush! Try this recipe for sous vide Brussels sprouts followed by a quick sear, and they'll turn out perfectly tender every time.
Print
Pin
Rate
Ingredients
1 ½

pounds

Brussel sprouts

2

tablespoons

olive oil

divided

1

teaspoon

salt

½

teaspoon

ground black pepper
Optional for Serving
parmesan cheese

balsamic vinegar
Instructions
Fill a large container or pot with water. Attach the sous vide precision cooker and set the temperature to 183ºF.

Wash and dry Brussels sprouts. Trim the ends and then slice the sprouts in halves lengthwise.

In a large bowl, mix the halved sprouts with 1 tablespoon olive oil, salt and pepper. Toss until they are evenly coated.

Add the Brussels sprouts into a zip-lock bag and arrange in a single layer. Feel free to use a vacuum sealer if you have one.

Seal the bag using the "water displacement" technique or a vacuum sealer: seal all but one corner of the bag. Slowly place it in the water bath, and make sure everything below the zip-line is covered by water. Then seal the rest of the bag.

Keep the bag in the warm water bath and cook for 40 to 45 minutes. Make sure to submerge the Brussels sprouts completely. You can use heavy kitchen items such as saucepan and kitchen tongs to weight down the bag.

When the time goes off, take the bag out and remove Brussels sprouts from the bag. Pat dry with paper towels. (Wet surface will interfere with searing).

In a large skillet over medium-high heat, add the remaining 1 tablespoon olive oil.

Add Brussels sprouts and fry for 3-4 minutes until browned, stirring occasionally. Remove from skillet and transfer to a plate.

Serve warmly, and drizzle with optional balsamic vinegar and sprinkle with shredded parmesan cheese.
Tried this recipe?
Follow or tag us on Pinterest @izzycooking