Looking for fun, healthy, and delicious salad toppings? Below you will find 33 of the best salad ingredients that you can mix and match over and over again!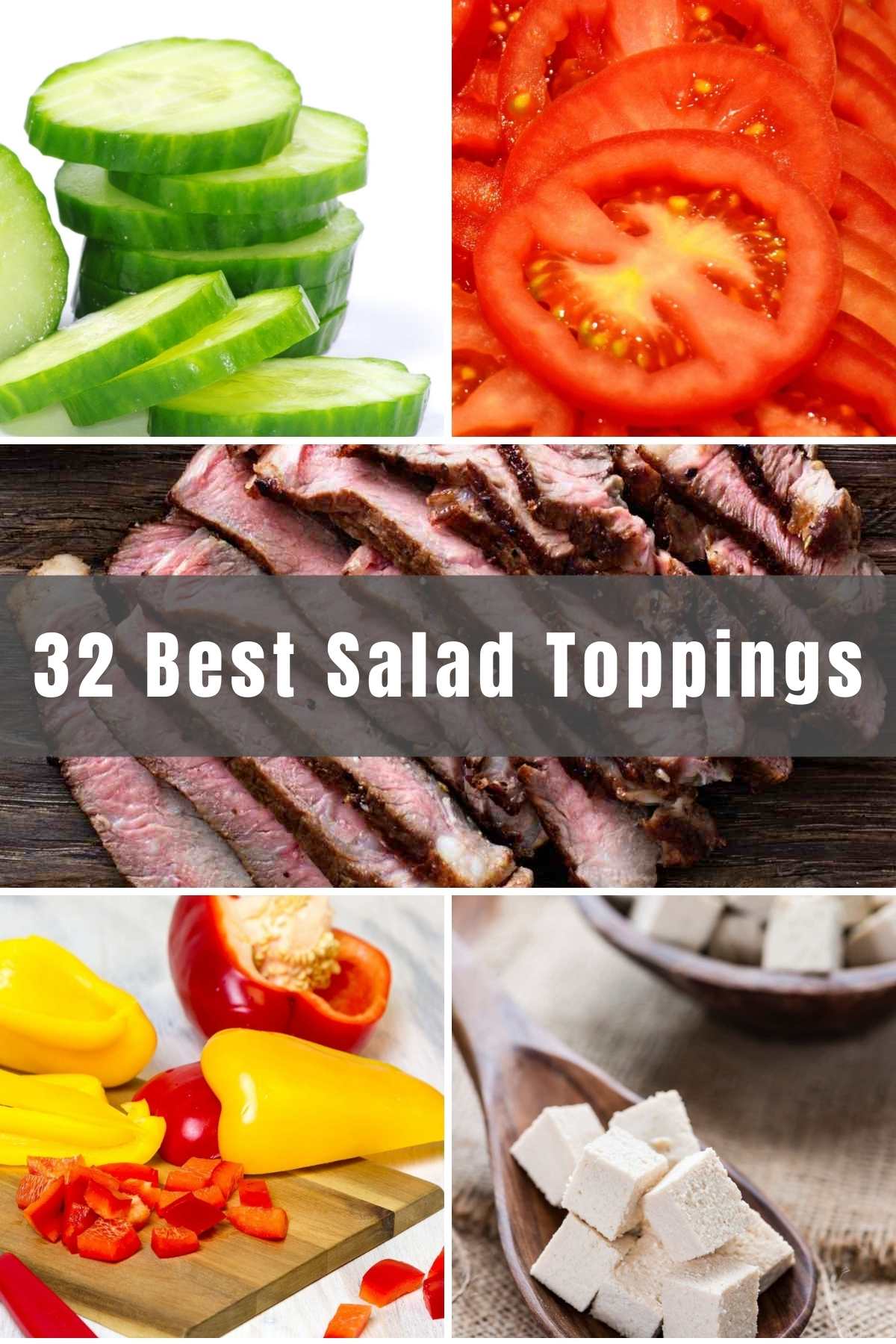 It's time to boost your salad game for good. In this list, you'll find something for everyone. Some are crunchy, some are creamy, and some are keto-friendly. You can even build a salad bar for a party.
What Can I Put in a Salad?
You can put just about anything into your salad! Try to expand your horizons and add something you haven't before. Fruit is usually something people don't add to their salad, but it works really well.
Some typical meat toppings are chicken, steak, and pork. Step it up a notch with avocado, corn or salsa. If you're looking for something more filling, add in some boiled eggs, shrimp or smoked salmon.
Salad Topping Mix
One of the easiest ways to ensure you get a well-balanced meal that covers all the food groups is to make your own salad mix. By combining seeds, nuts and dried fruits you can satisfy your cravings for something crunchy while getting a good dose of nutrients and vitamins. Some popular seeds and nuts optional include pumpkin, chia, flax seeds, cashews, almonds, and walnuts.
Popular Crunchy Salad Toppings
Shredded Lettuce
Lettuce is a staple salad green! The popular choices are typically iceberg and romaine but you can also use crisphead, butterhead or loose-leaf.
Cucumber
Crisp, light and refreshing, cucumbers are a must for salad. They add a bit of a crunch to your bite and are healthy too!
Celery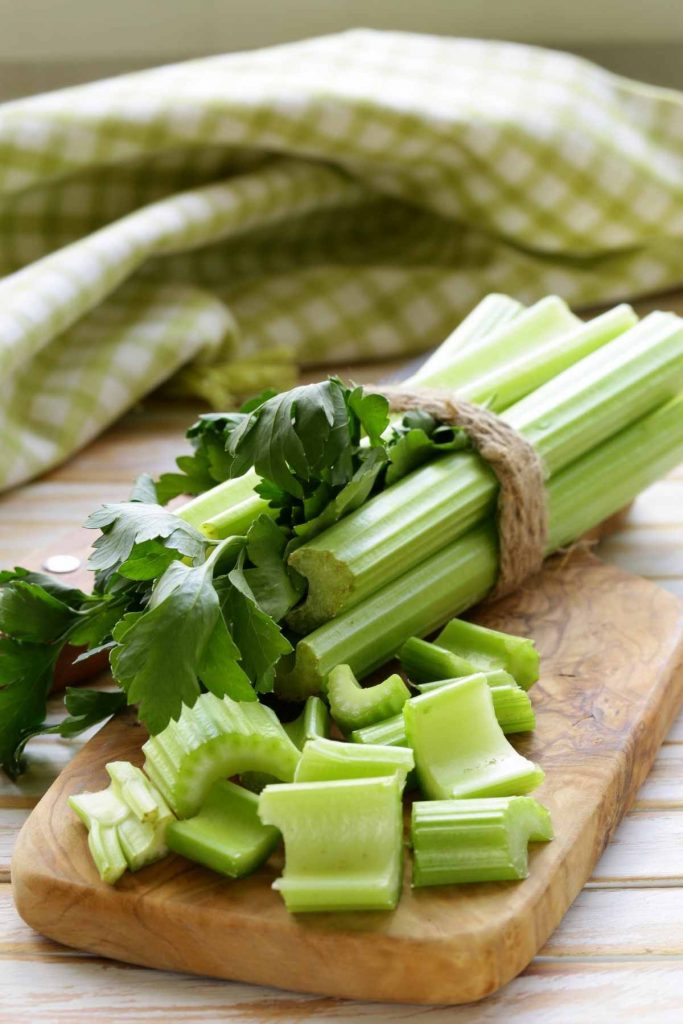 It's crunchy, low calorie and full of healthy benefits. Celery is high in fiber, making it perfect for your digestive system.
Carrots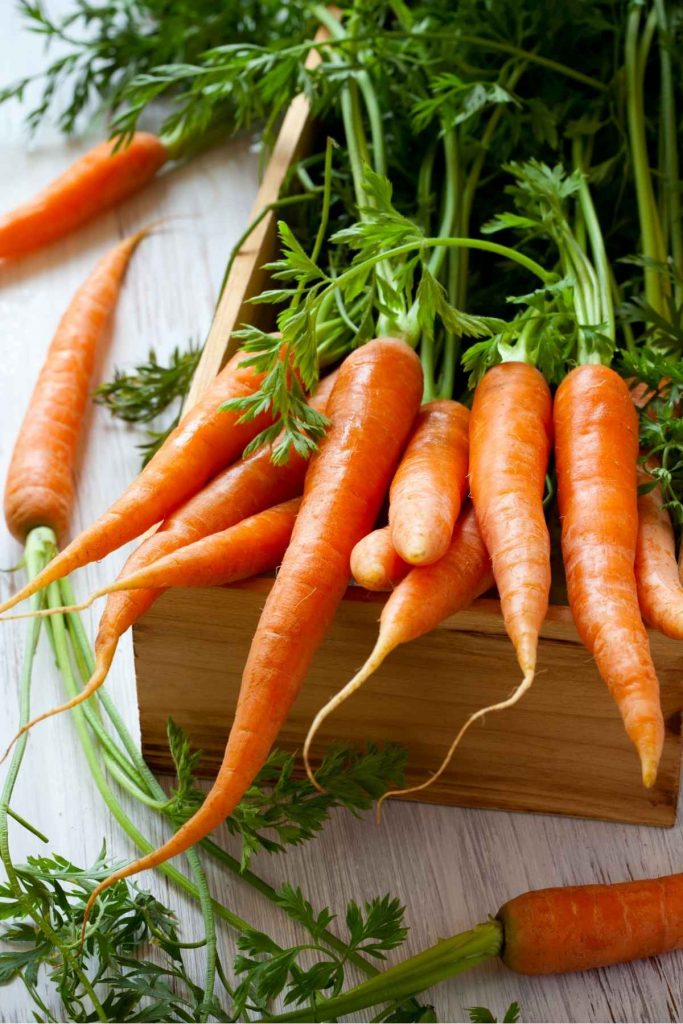 Carrots are full of fiber and can help lower your blood sugar levels and risk of diabetes. They add the perfect crunch and color to your salad!
Nuts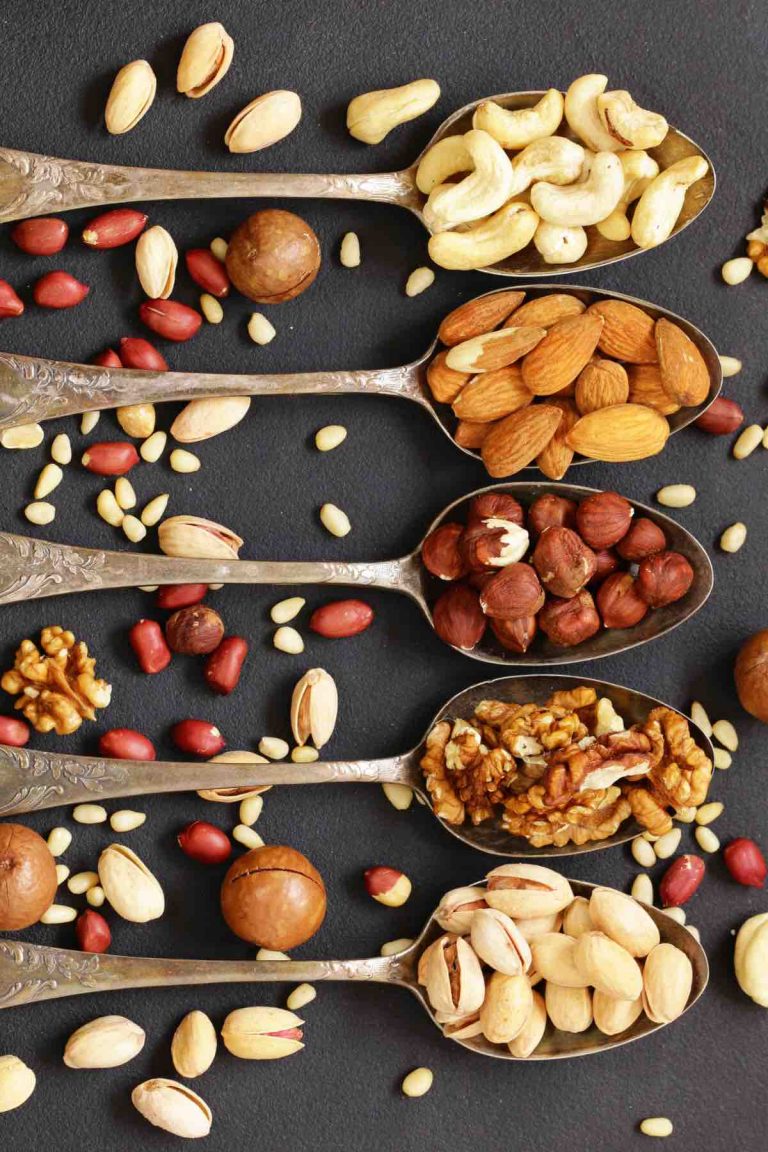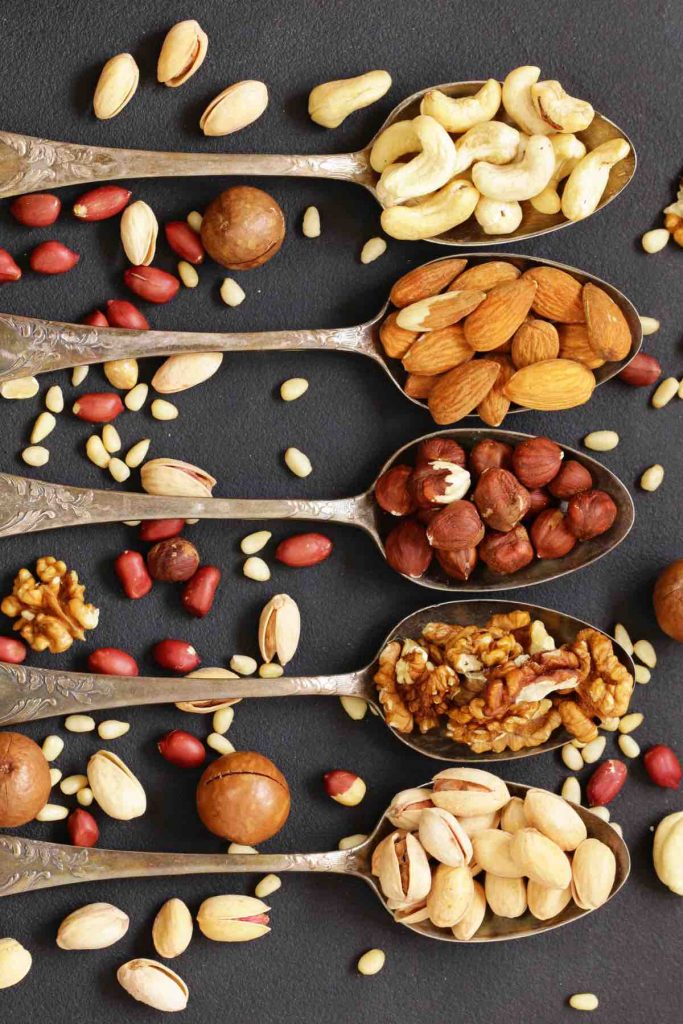 From considering flavor, texture, price and benefits, the best nuts to add to your salads include pecans, walnuts, almonds, pine nuts, peanuts, pistachios, and cashews.
Seeds
They are a great source of iron, protein and fiber, depending on which ones you choose. Pumpkin, sesame, chia, flax and hemp seeds all make great options. If you can't decide, use them all!
Tortilla Chips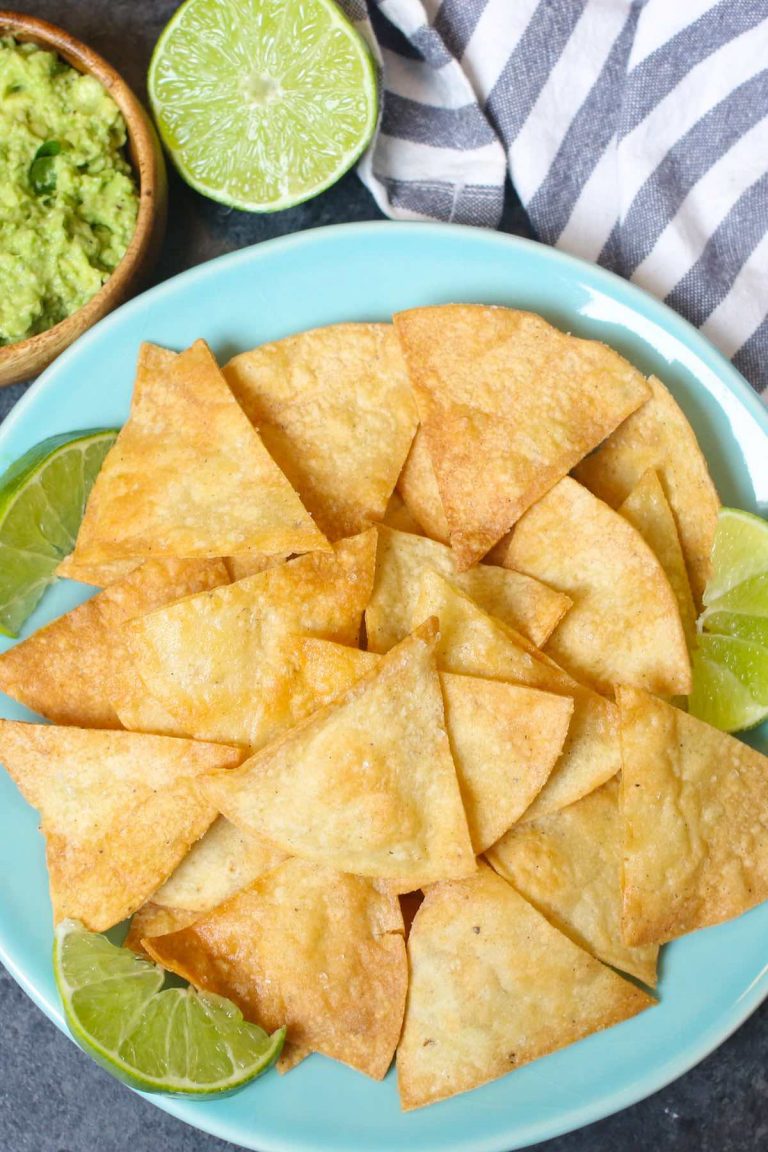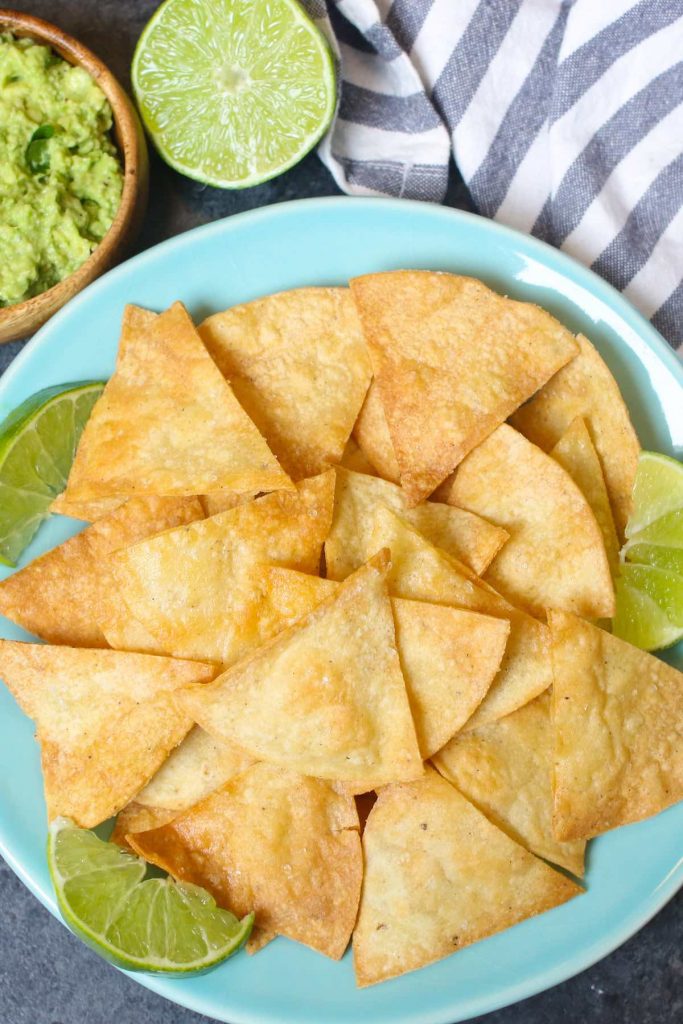 From taco salads to chopped salads, tortilla chips make a great addition. The saltiness balances out any tangy dressing you use, while providing you with that extra crunch.
Crouton
Croutons are cubed and seasoned bread that are usually rebaked. They add a great crunchy texture and delicious flavor to your salad, especially Caesar salad.
Other Green Vegetables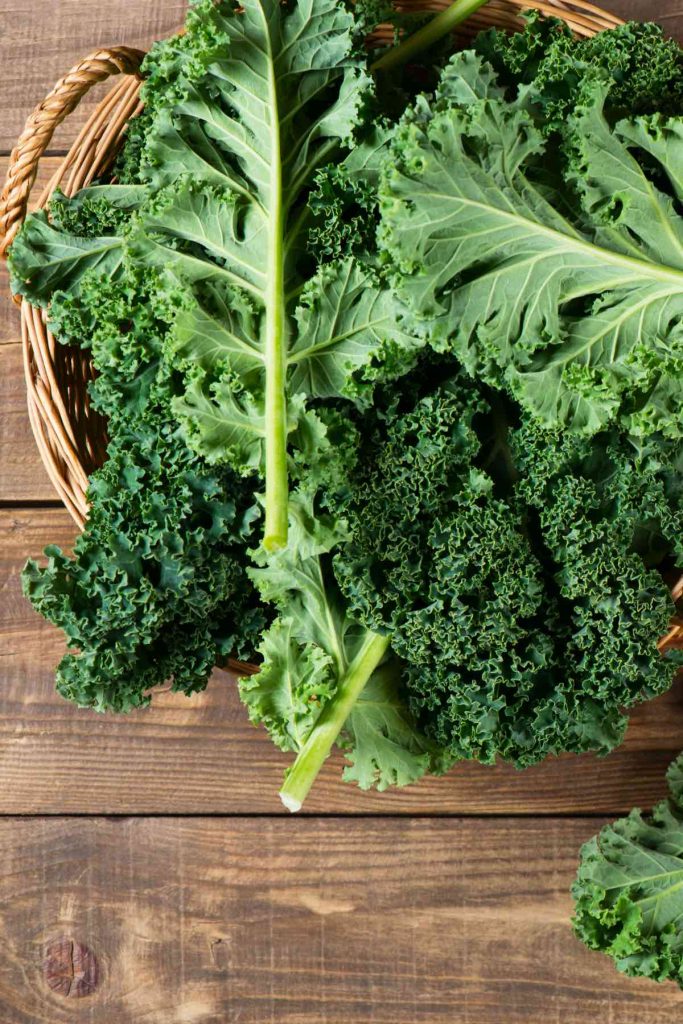 Besides lettuce, there are other leafy green vegetables you can add to step up the nutrition. Try adding some spinach, kale, romaine, watercress, and arugula. Don't forget the salad dressing!
Healthy Salad Topping Ideas
Sliced Tomatoes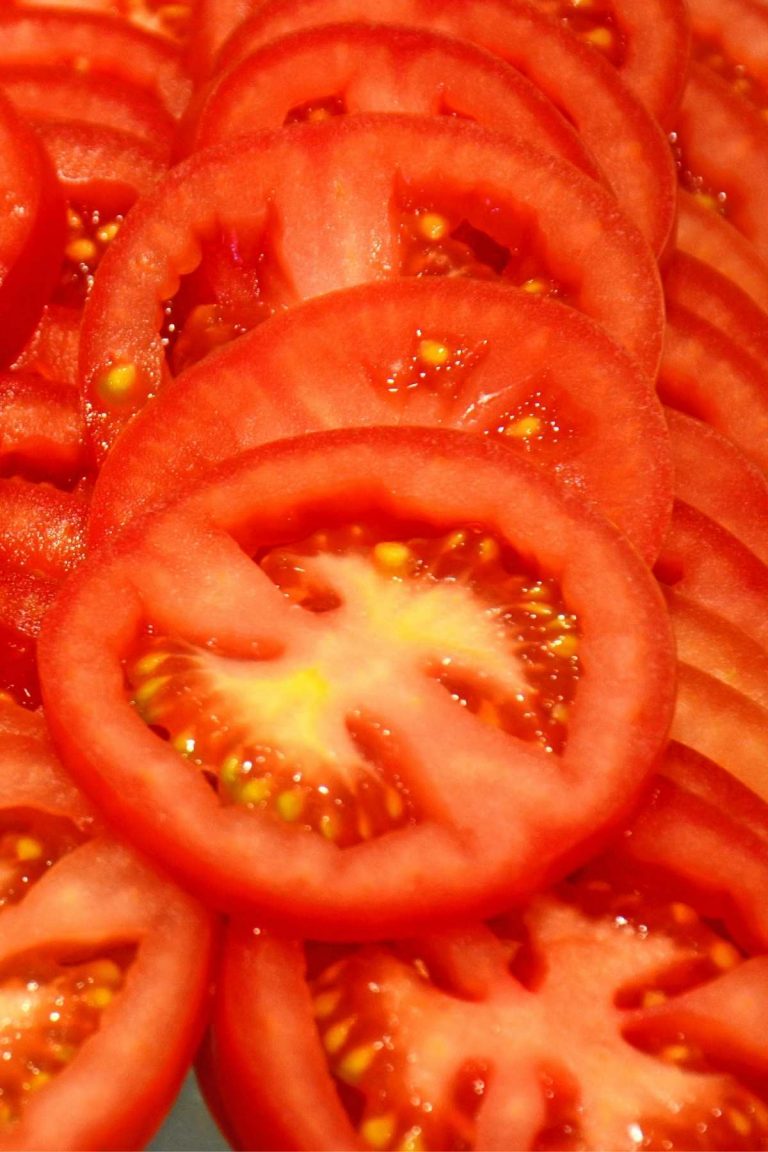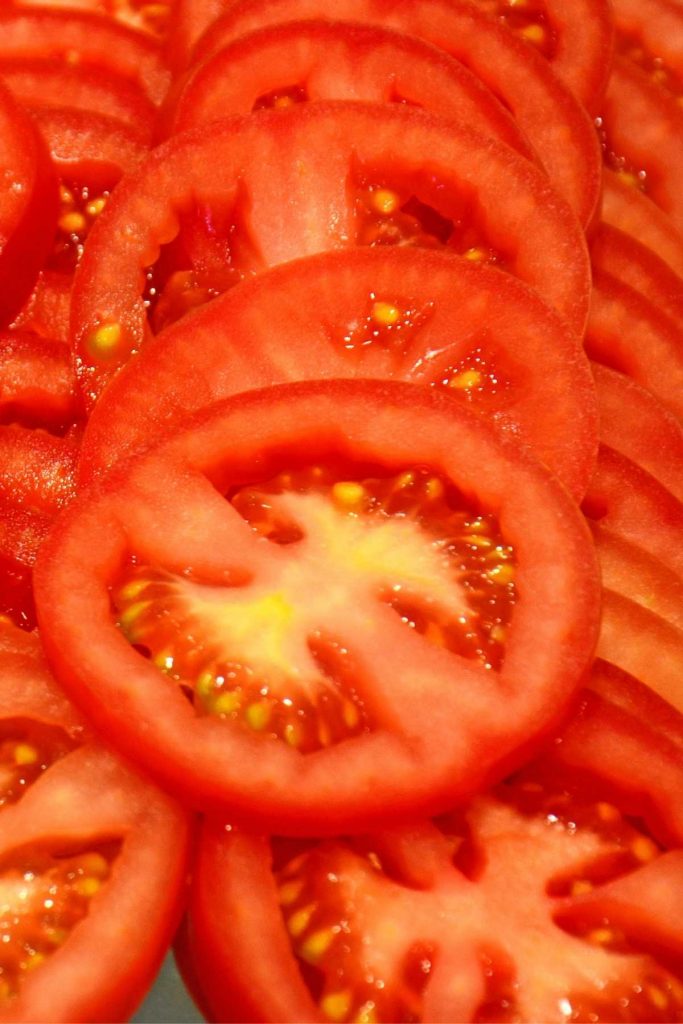 For a fresh summer taste, add some tomatoes. They're healthy and contain antioxidants that can help reduce your risk of heart disease and cancer. Plus, they're a great source of vitamin C, potassium, and vitamin K.
Bell Pepper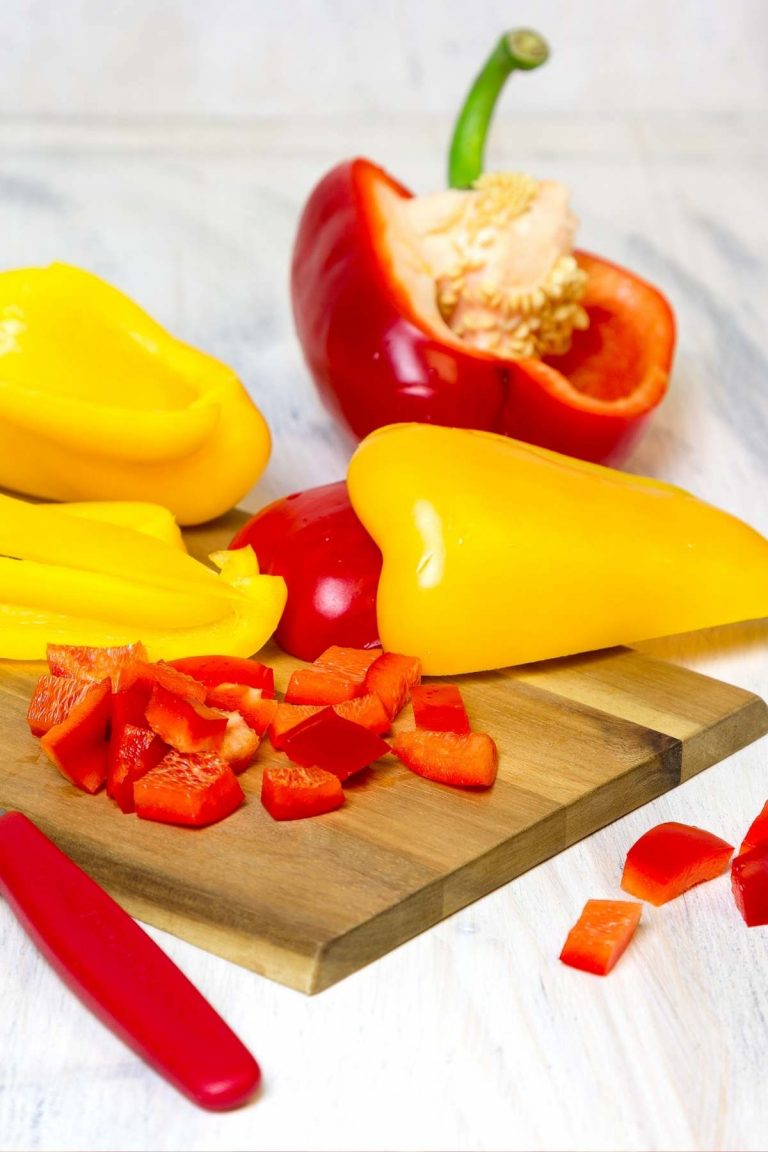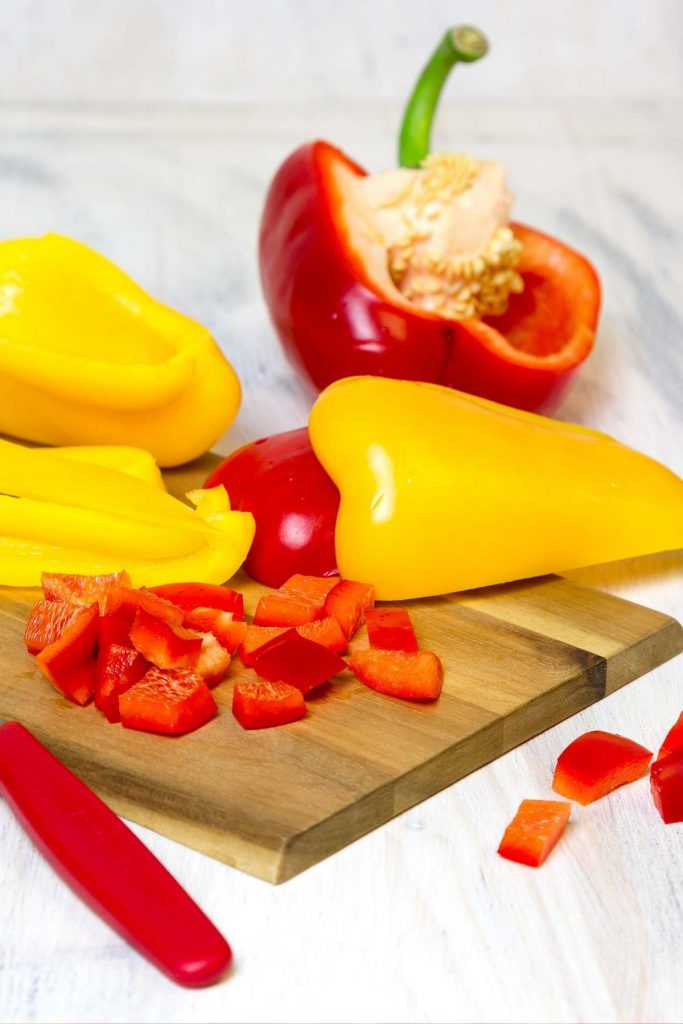 Add color, flavor and nutrition to your salad with bell peppers. The red ones have the highest nutritional value!
Spinach
Spinach is that leafy green vegetable you love to hate. The good part is that it's high in vitamins and minerals which can help boost your immune system.
Cooked Whole Grains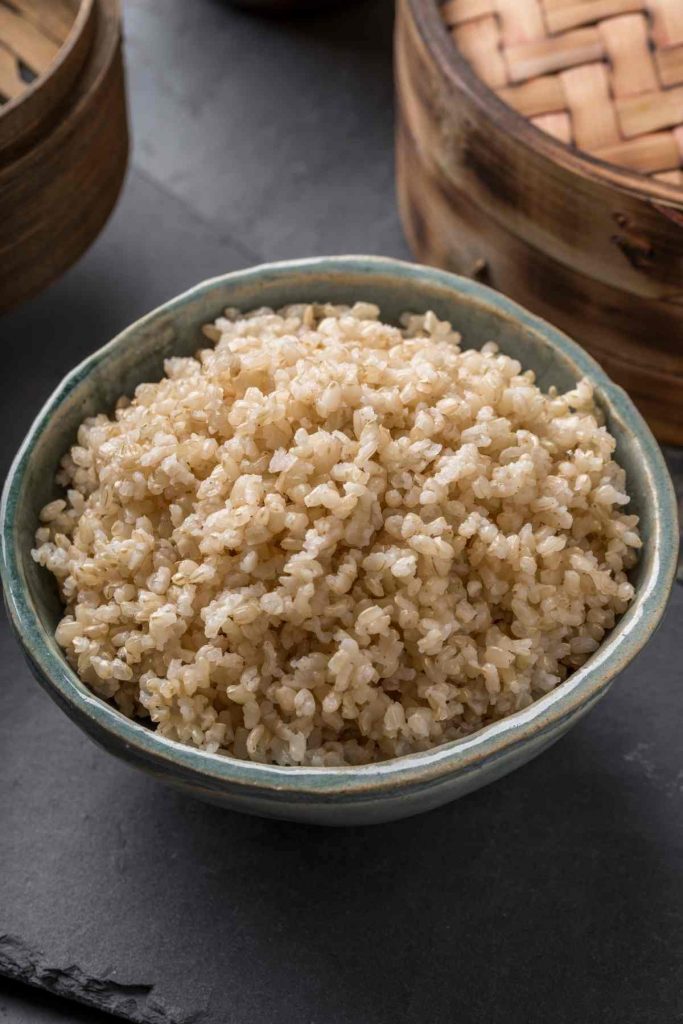 From barley, brown rice and bulgur, you have a few whole grains that are perfect for your salad. Adding just a handful of cooked whole grains can help you feel fuller while lowering your risk of disease.
Roasted Vegetables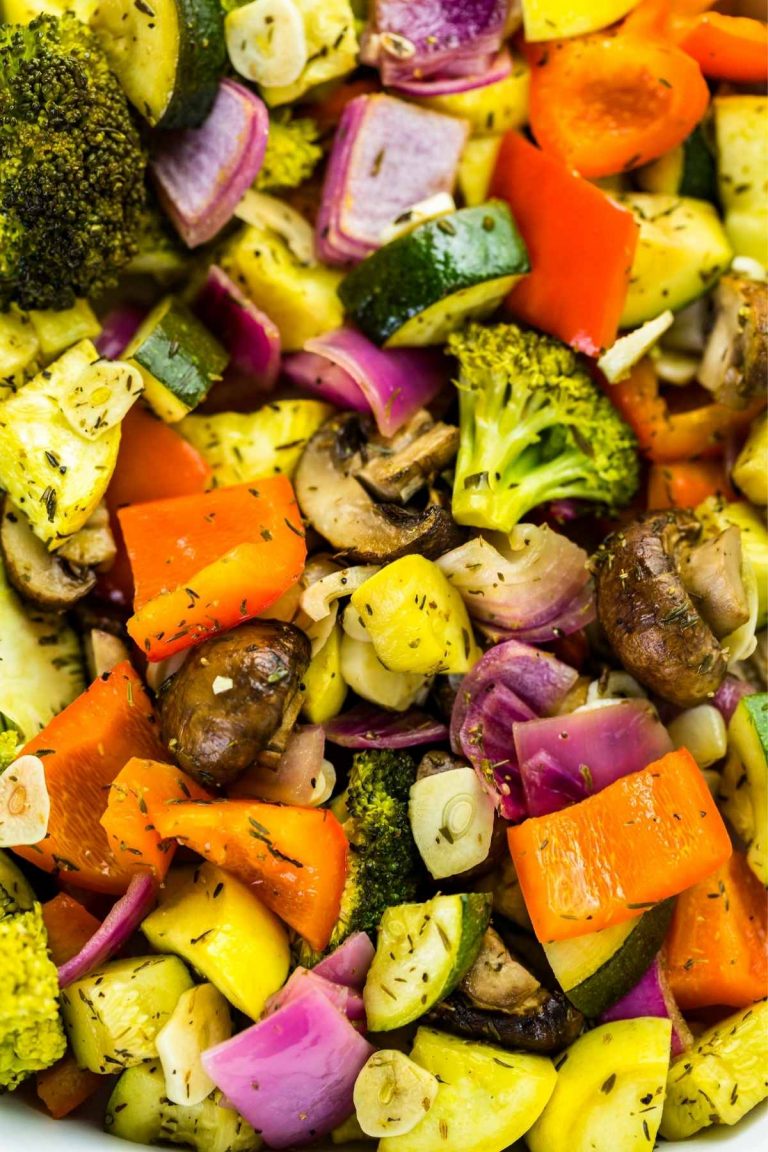 These are the perfect complement to experience different flavors and textures with each bite. Plus, roasting your vegetables makes them easier to digest.
Fresh Herbs
Adding in your favorite herbs gives your salad added flavour – from spicy to sweet or even tangy. The best options are basil, cilantro, chives, dill, mint or parsley.
Avocado
Avocados are so versatile. They're loaded with vitamins and nutrients which can help improve heart health and support healthy aging.
Vegetarian Salad Toppings
Tofu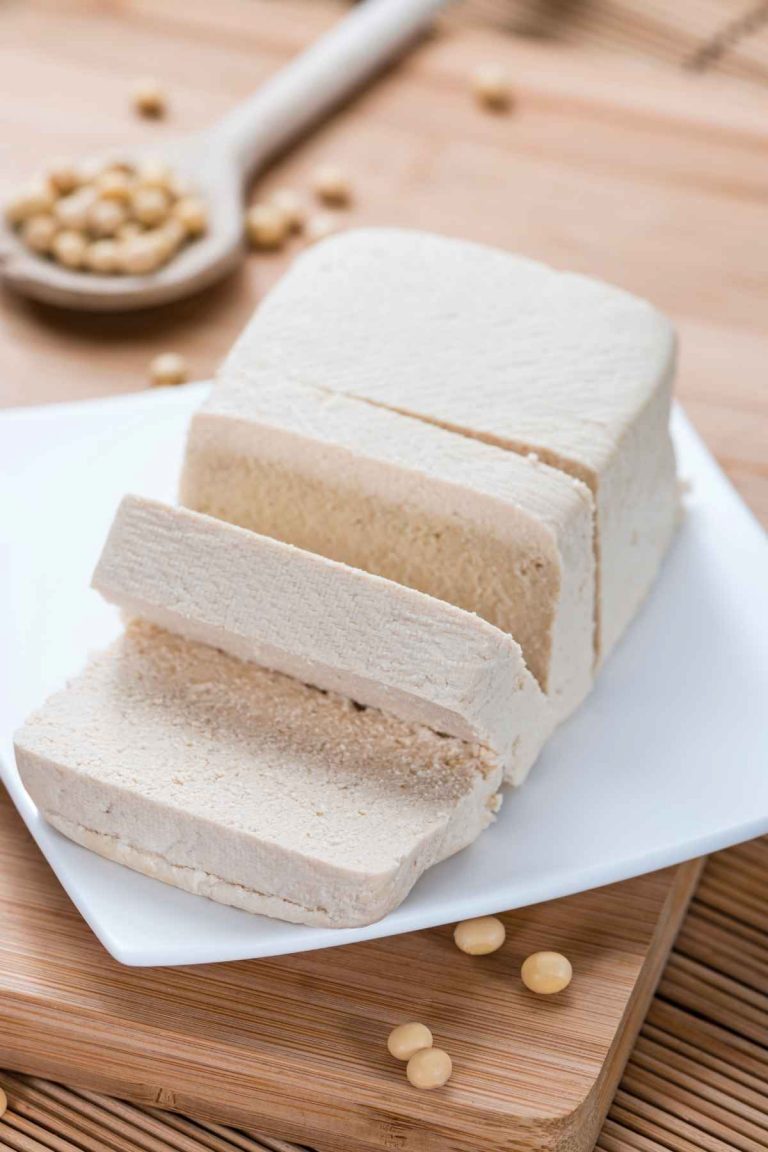 Tofu is an excellent source of protein loaded with folate and vitamin K. This topping adds a chewy texture to your salad as well as several micronutrients.
Shredded Cheese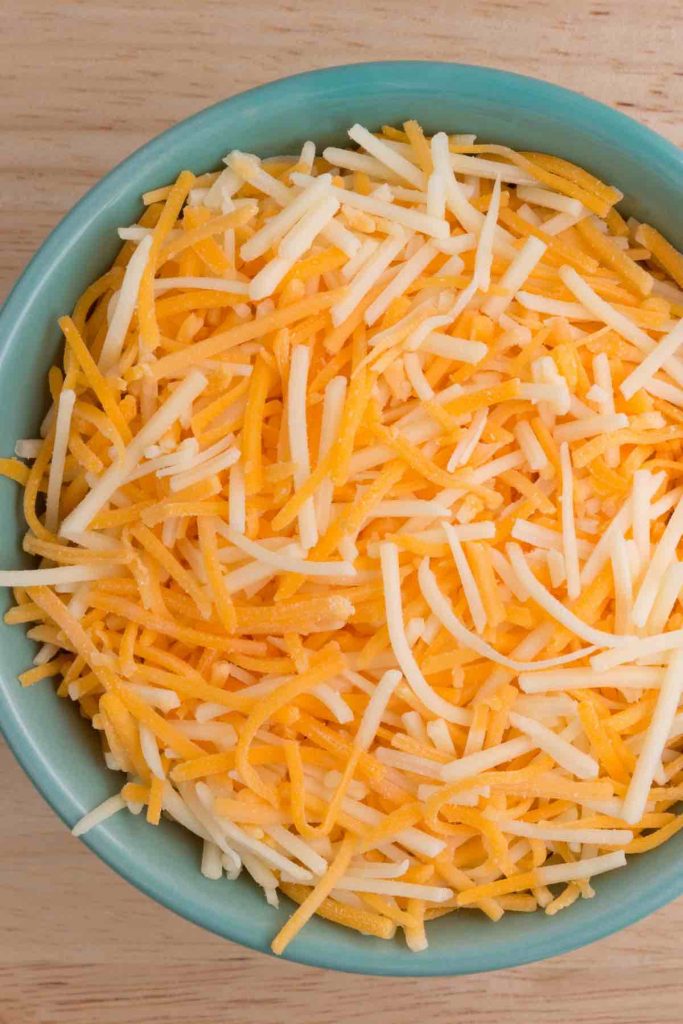 Cheddar, gouda, parmesan and manchego all make great salad toppings. Just one ounce of shredded cheese has about ten grams of protein…So grab your shredder and get to grating.
Fresh Berries and Fruits
Adding fresh fruit to your salads is such an underated but delicious topping. Not only are they healthy but help reduce heart disease. Next time, try adding some berries, apples, or oranges.
Dried Fruits
The best choices for dried fruit are cranberries, apricots, mango or raisins. It's a simple way to add sweetness and nutrients in every bite.
Pita Chips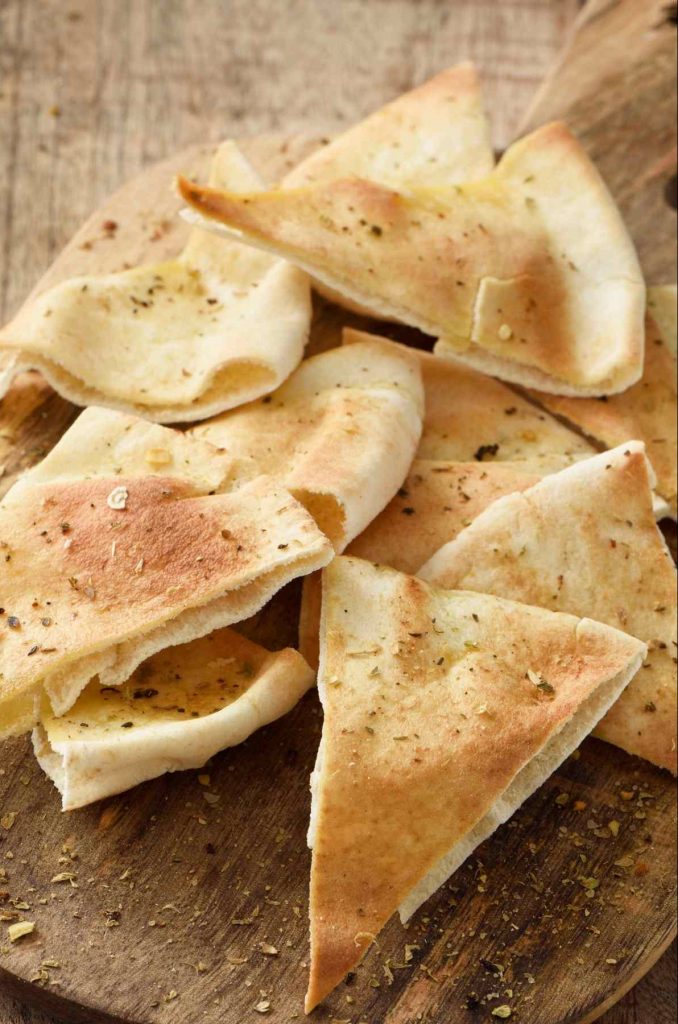 Pita chips add a crunchy texture to your salad. For the best taste, be sure to buy oven baked pita chips.
Corn
Using corn as a salad topping is a great way to add in a new flavor. It's rich in fiber, vitamin C and folate. It adds a pop of color too!
Salsa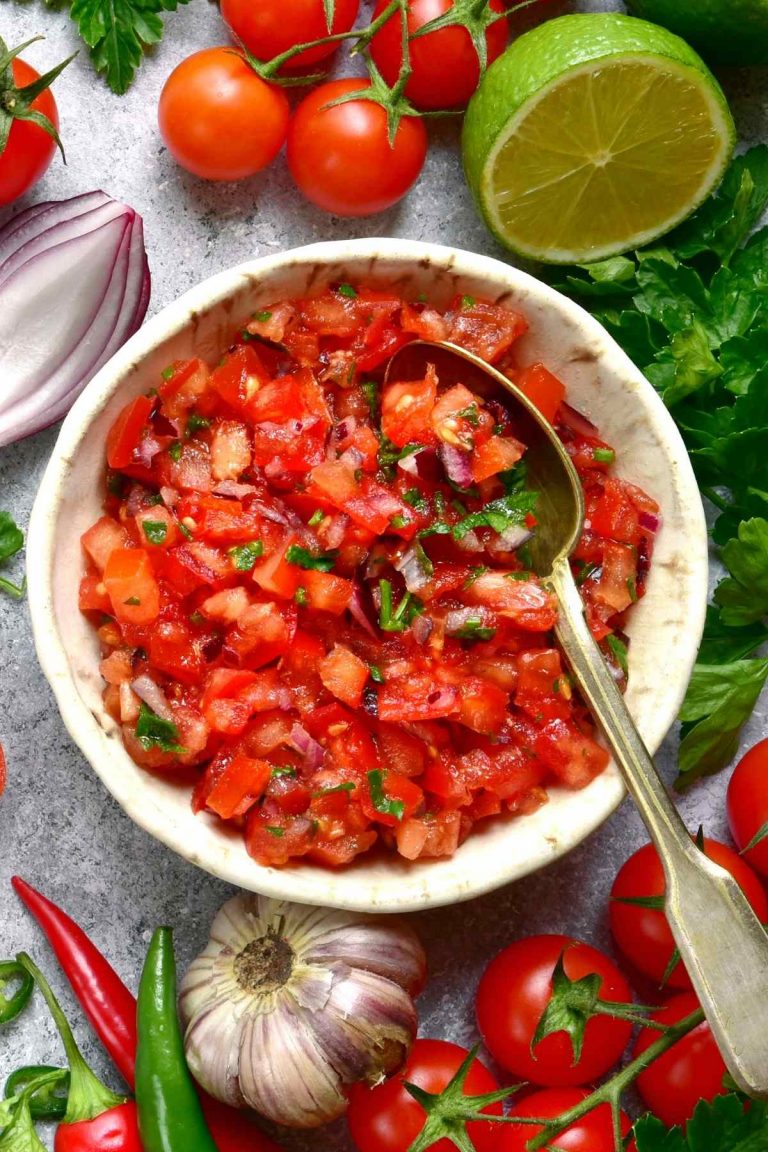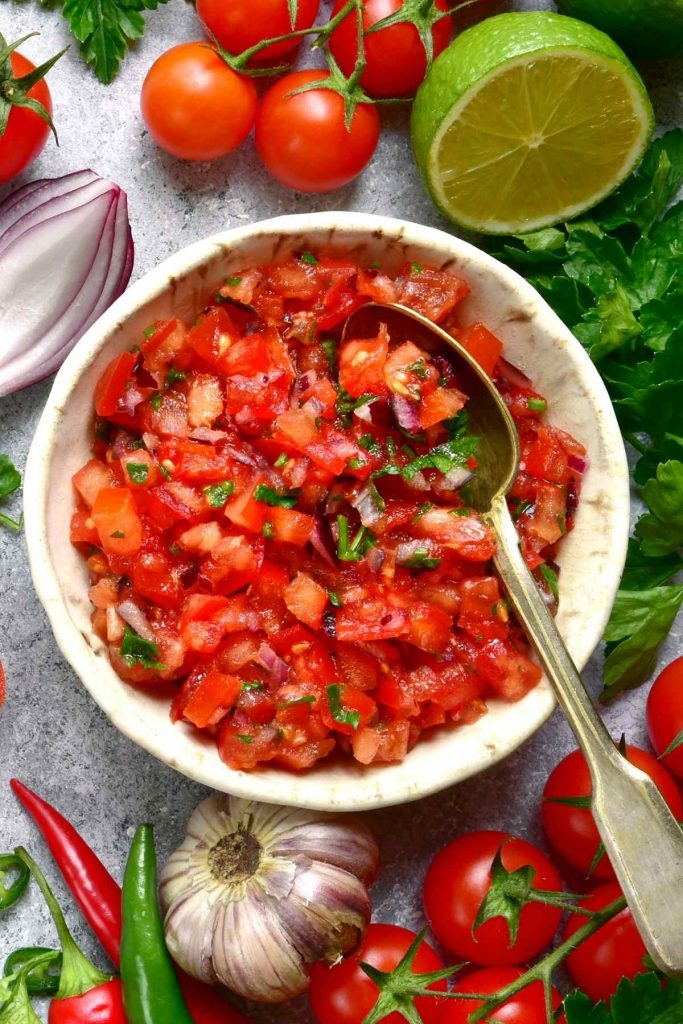 Using salsa is the perfect way to create a delicious Tex-Mex salad. For green salads, swap your dressing with salsa. It not only contains fiber but also unsaturated fat which can aid in weight loss.
Olives
Olives add a distinct flavor that not everyone loves. However, they're high in nutrients and loaded with healthy fats which can help reduce heart disease and lower cholesterol.
Salad Dressing
What salad is complete without dressing? Eating your salad with full-fat dressings can help you absorb more nutrients from the vegetables. Besides, nobody wants to eat a dry salad. If you're really feeling creative, try making your own!
Protein Salad Toppings
Boiled Eggs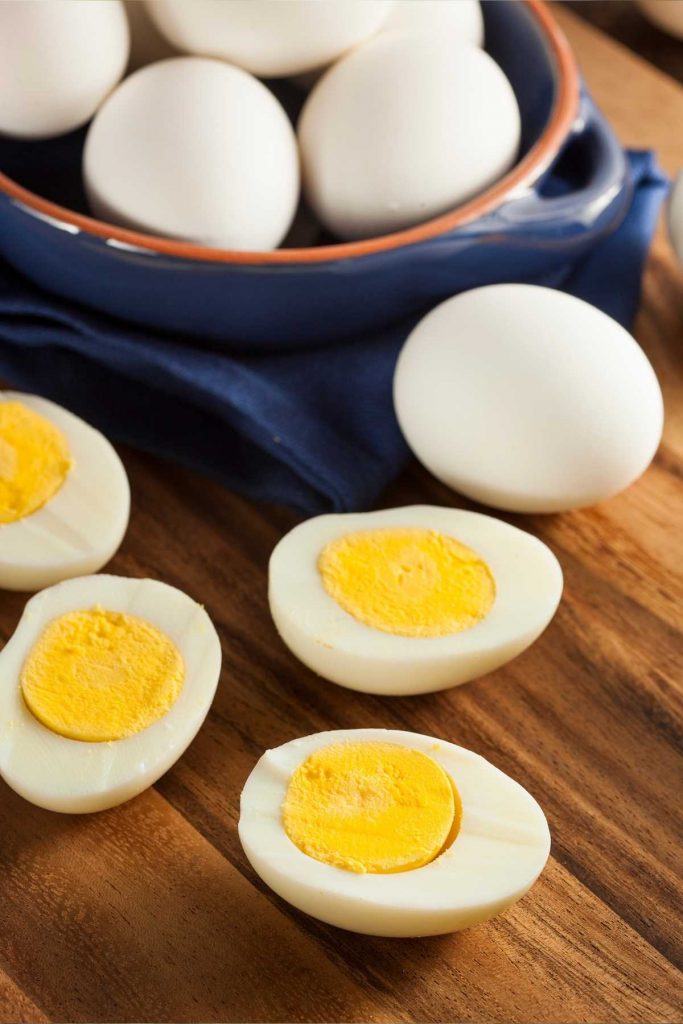 Eggs are high in protein and easily fill you up quicker. They're a nutritious addition to any salad. Just one large egg contains 6 grams of protein!
Sliced Cooked Steak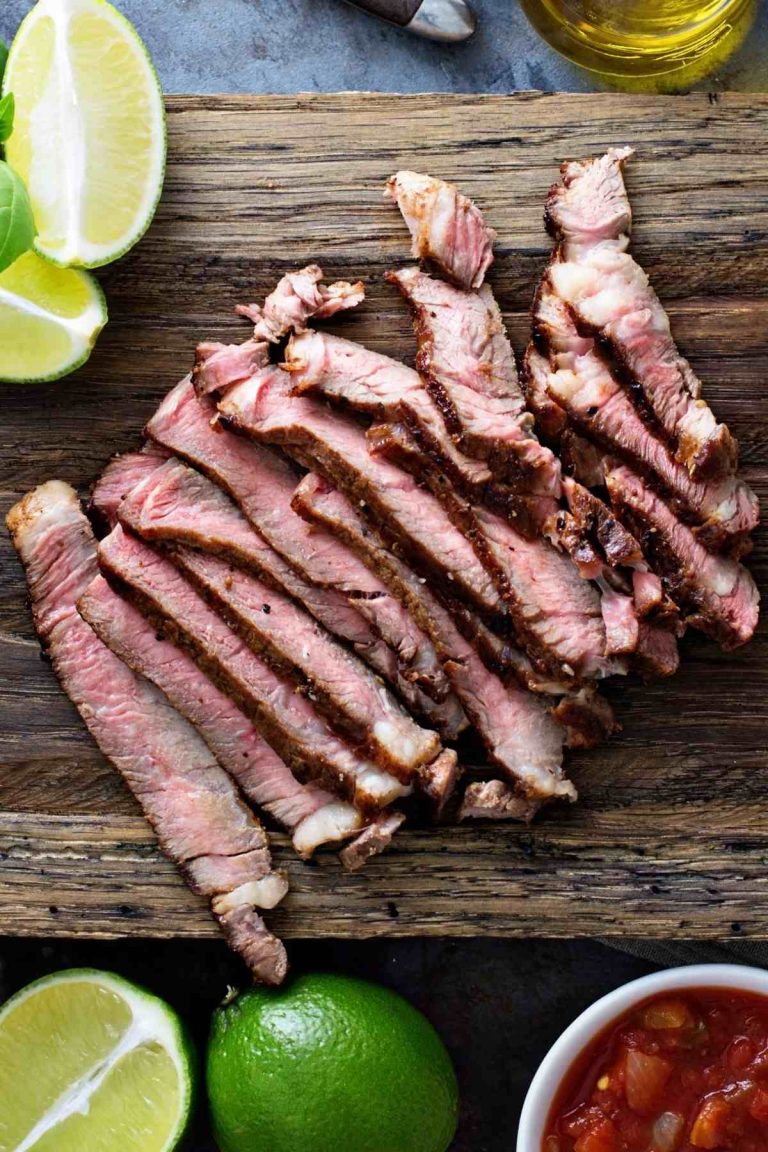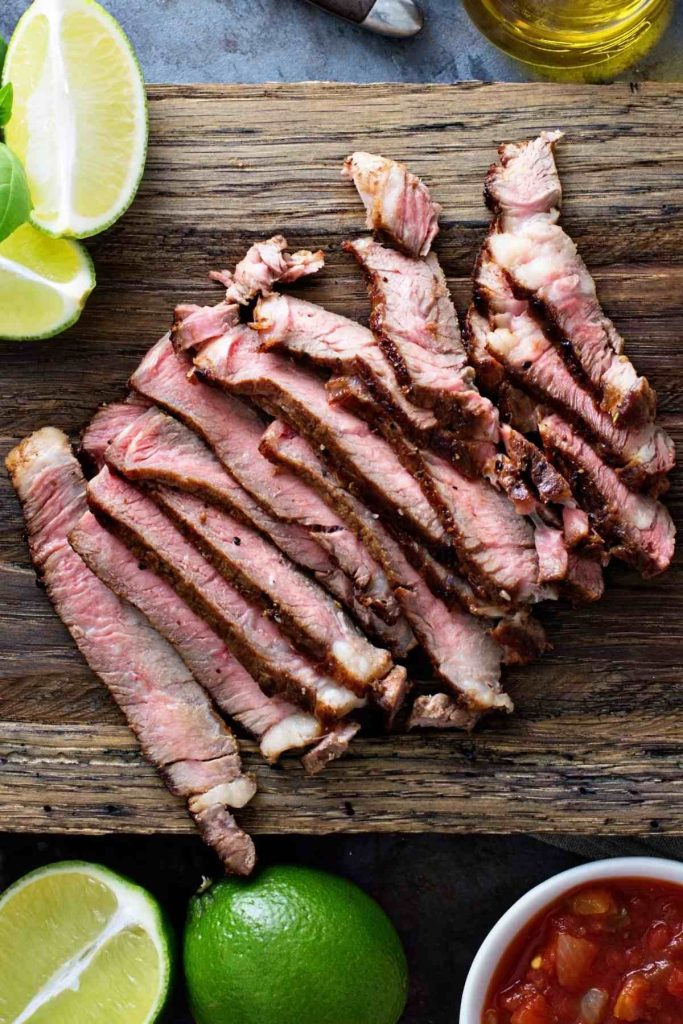 Have leftover steak? Simply slice it up and toss it on your salad. You'll have a more complete meal packed with a ton of protein!
Shredded Chicken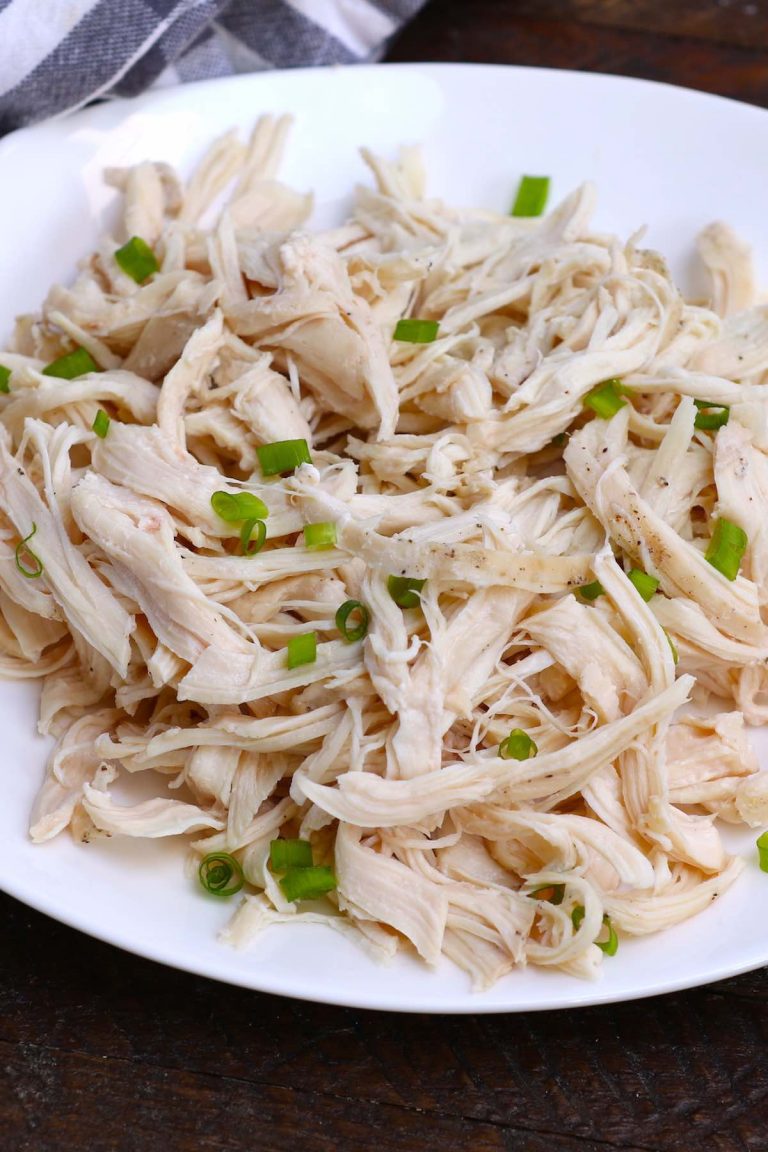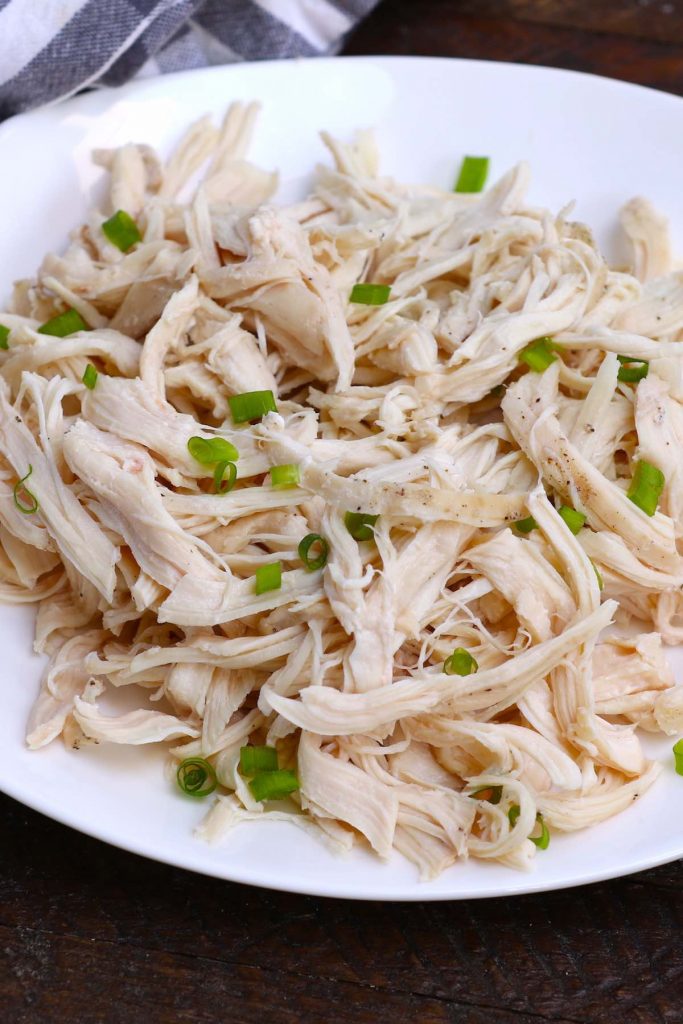 Did you know that just ⅓ cup of shredded chicken gives you 8 grams of protein? Adding it in a salad will easily give you a well-balanced meal – all that's missing is the ranch dressing!
Other Leftover Meat like Pork or Turkey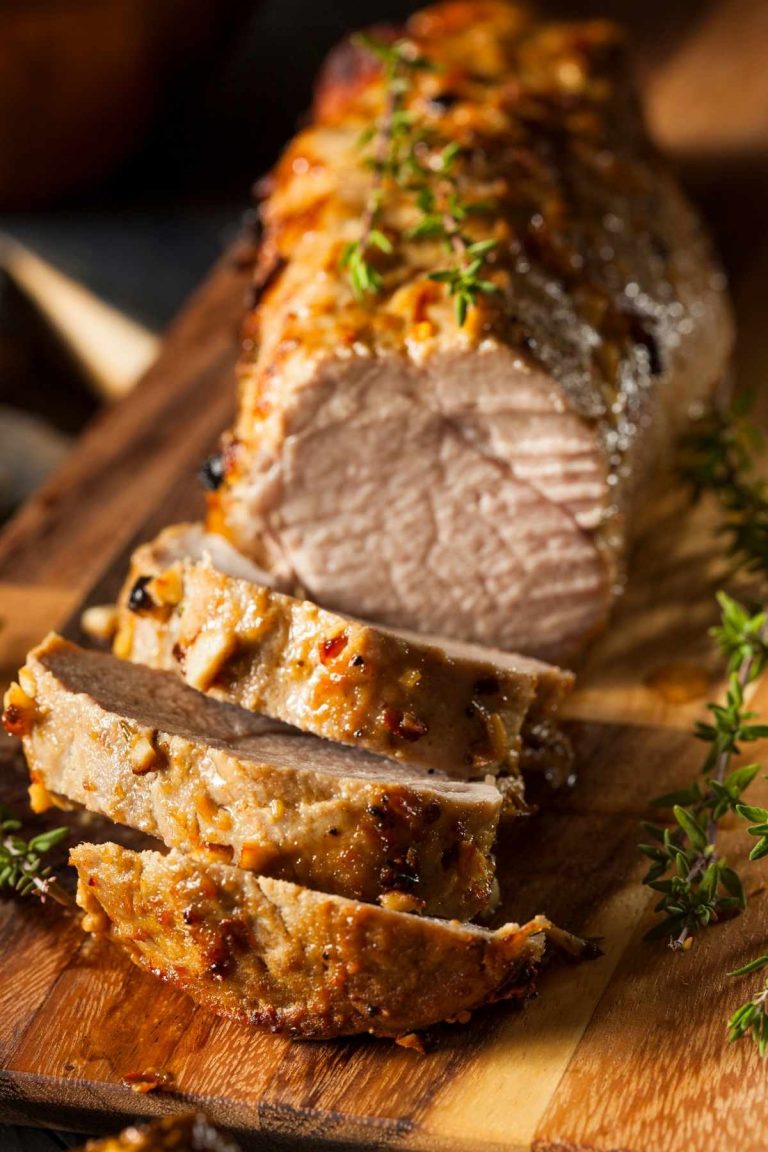 Leftover meats can easily be repurposed as salad toppings. Pork and turkey are loaded with vitamins and minerals. They're also high in protein which helps you feel fuller faster and longer.
Smoked Salmon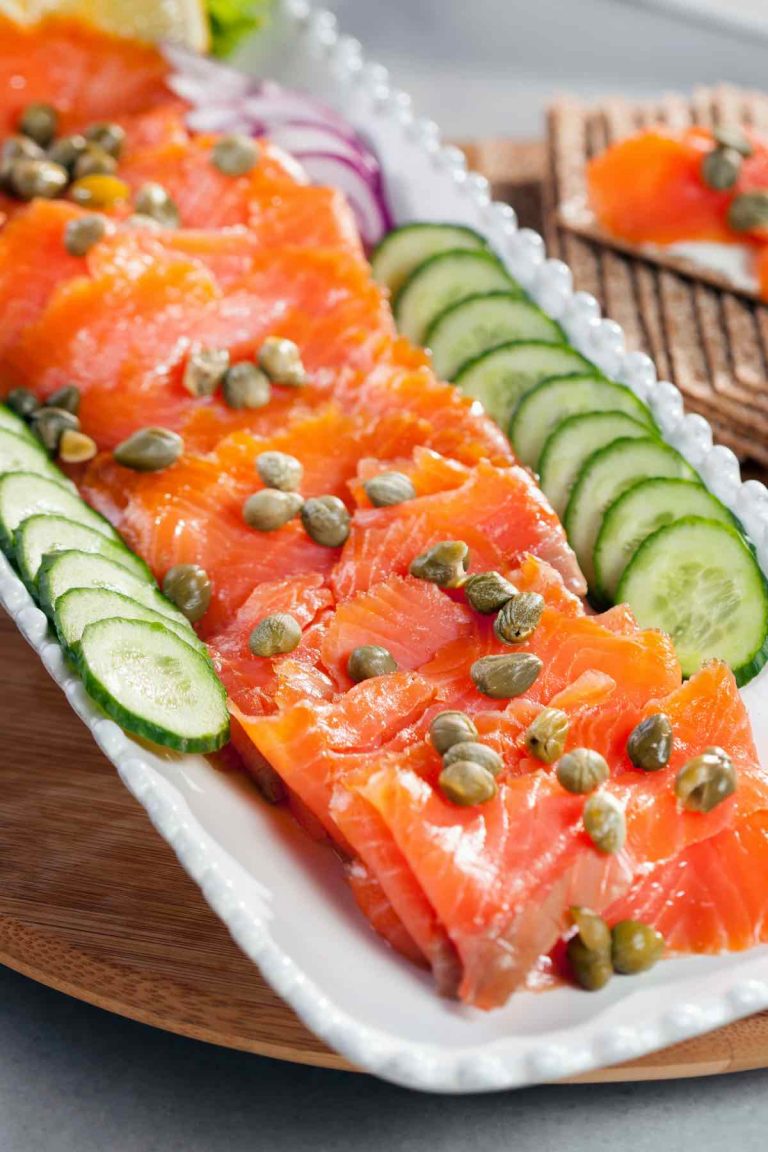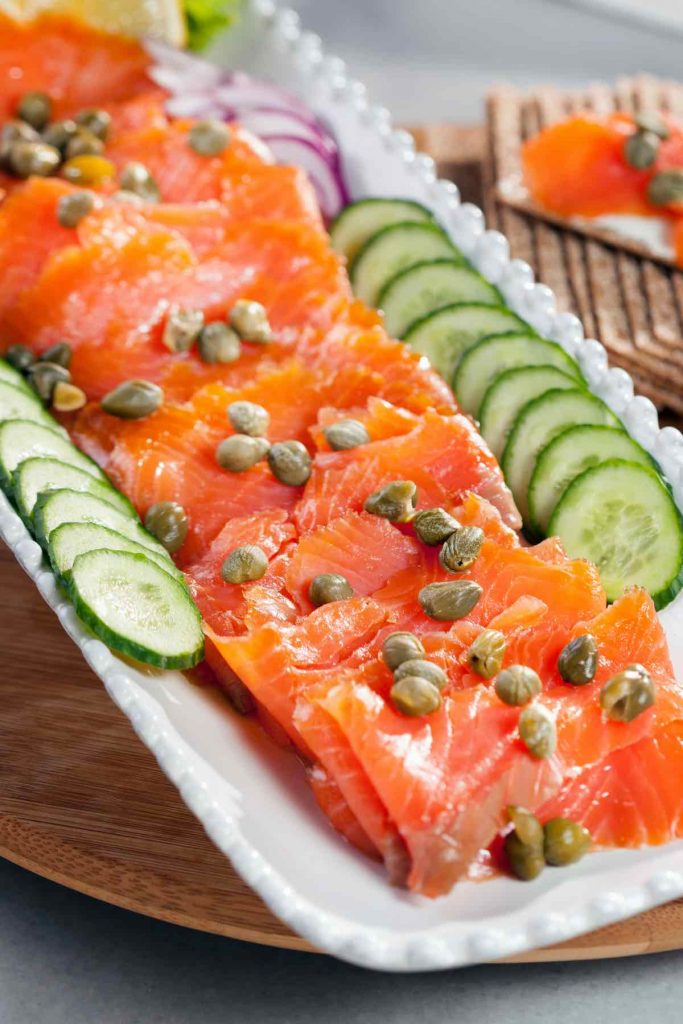 With a slightly salty and smoky taste, salmon makes a great addition to any salad. Not only is it packed full of vitamins and omega fatty acids, but protein too. Be careful though, smoked salmon does contain high levels of sodium.
Cooked Shrimp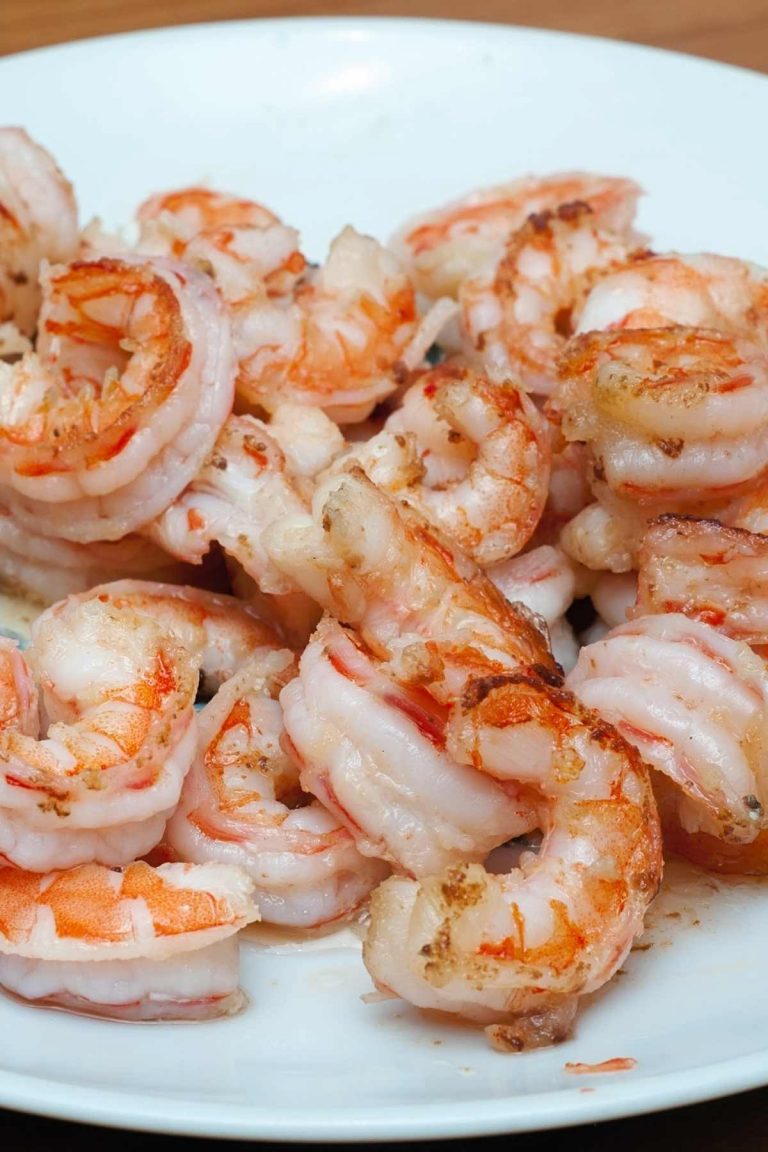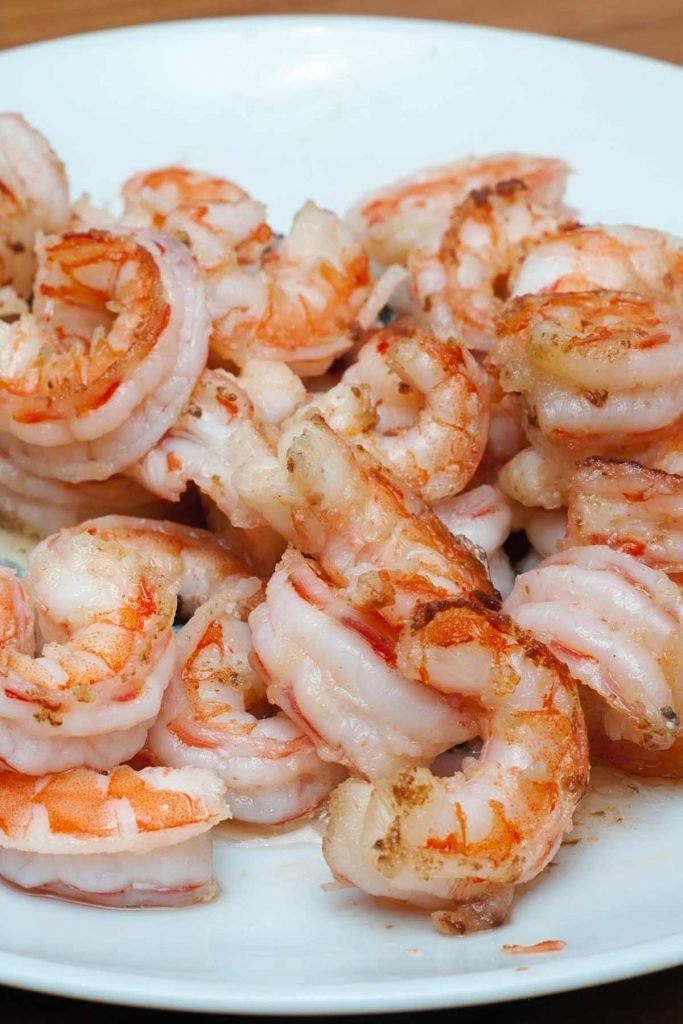 Shrimp can be an acquired taste. The good thing is that it's low in calories and high in protein, making this sea creature a great food to include in your diet.
Other Seafood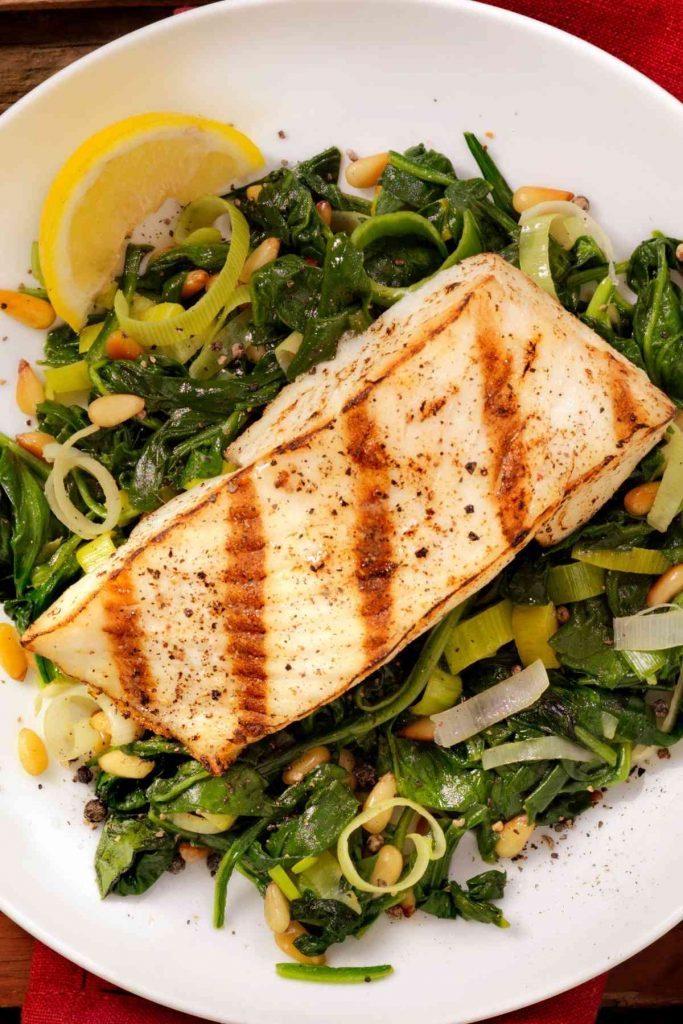 Adding some type of seafood in your salad can quickly boost its flavor and nutritional value. From salmon to cod, halibut, and lobster, seafood is a healthy source of protein, vitamins and minerals.
Beans
Beans are a great source of plant protein. Just 1 cup of black beans or kidney beans has over 15 grams of protein. Use dried or cooked beans depending on your preference.
More Recipes You'll Like
Best Salad Toppings for Chicken Salad
Chicken salad with grapes is a fresh and hearty dish that we all love. There are so many healthy and delicious toppings in this salad.
Print
Pin
Rate
Ingredients
2

cups

cooked chicken

shredded or cubed

½

cup

grapes

quartered or halved

½

cup

celery

diced

¼

cup

walnuts

chopped

¼

cup

onion

diced

½

cup

mayonnaise

2

tablespoons

fresh parsley chopped

salt and pepper

to taste
Instructions
Mix together mayo and parsley in a large mixing bowl.

Add chicken, grapes, celery, walnuts, and onion. Mix until combined.

Season with salt and pepper to taste. Serve and enjoy!
Tried this recipe?
Follow or tag us on Pinterest @izzycooking