If you have a rice cooker at home, be sure to read below and find out some surprising dishes you can make with it. We've collected 24 best rice cooker recipes that range from fried rice to curry rice and coconut rice! But wait! It doesn't stop there! You can make other meals like mac and cheese or chili in it too!! Still not good enough? Well, desserts from pancakes to rice pudding are also on the list!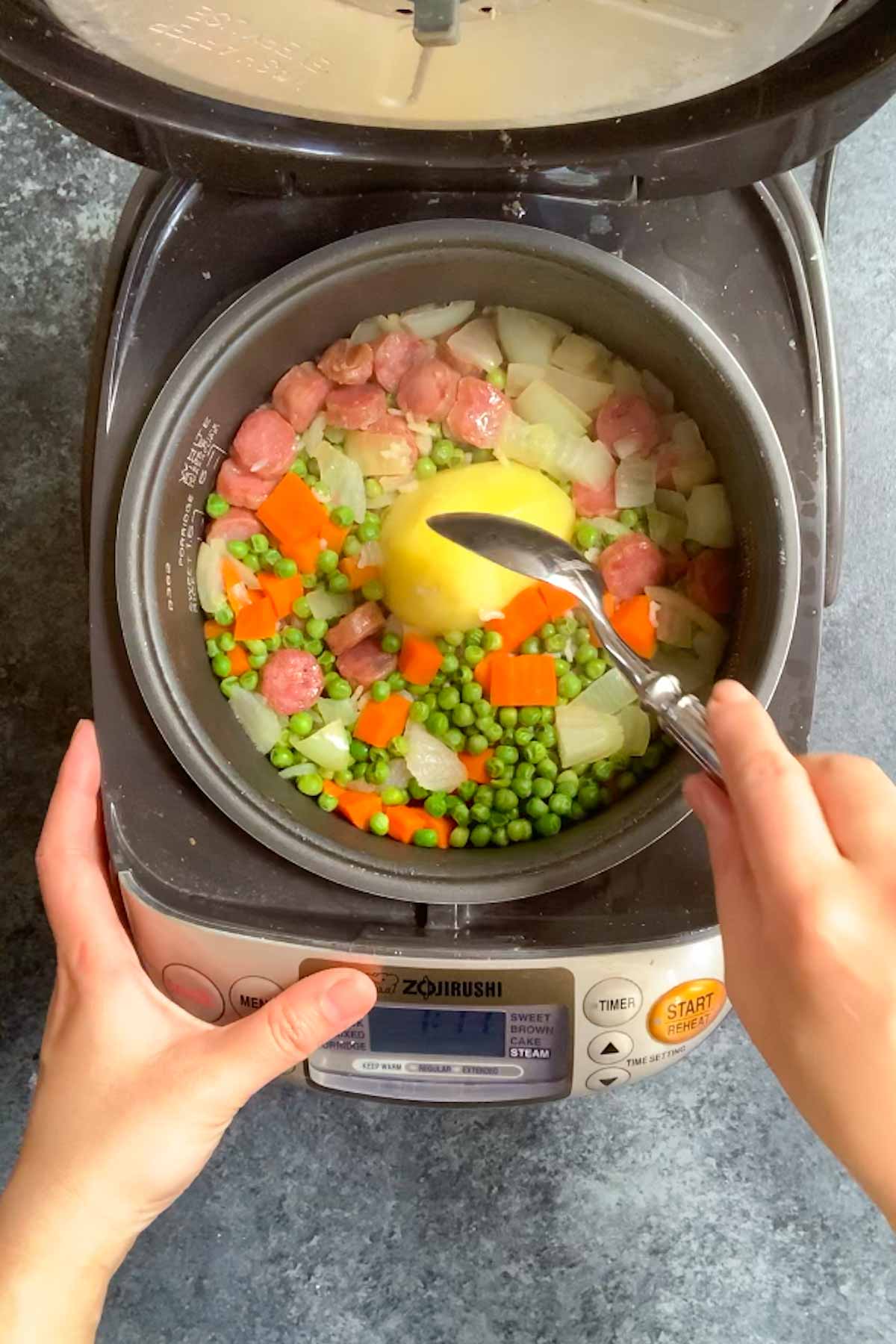 Gone are the days when a rice cooker was only used to cook steamed rice. It's one of my favorite appliances in the kitchen as it's so versatile. In addition to cooking all types of rice such as sushi rice, brown rice, jasmine rice, and wild rice, it can cook all kinds of dishes. Read on to find out!
What Else Can You Cook in a Rice Cooker?
If you own a rice cooker and haven't cooked anything beyond rice, now is your chance to find out what else you can cook in a rice cooker. 
For breakfast, you can cook oatmeal or cinnamon apples. For lunch or dinner, you can easily prepare mac and cheese, chili, teriyaki shrimp and rice, or even yellow split pea dal, but the best part is that you can make dessert in it too! From chocolate cake to rice pudding and so much more!
What Can You Add to Rice to Make it Flavorful?
There are many options to make rice more flavorful, it really just depends on what you're craving.
You can keep it simple with some salt and pepper, step it up with some spices and vegetables or get creative with it and add in some parmesan, garlic, onions, or soy sauce! The choice is yours!!
Can You Cook Raw Meat in a Rice Cooker?
You really can cook just about any type of meat in a rice cooker! There are just a few things to consider: what type of meat are you cooking? Are you also cooking rice in the rice cooker? How much time do you have? You also should keep in mind that you don't want the meat to touch the bottom of the rice cooker or it has the potential to stick or get burned.
Chinese Rice Cooker Recipes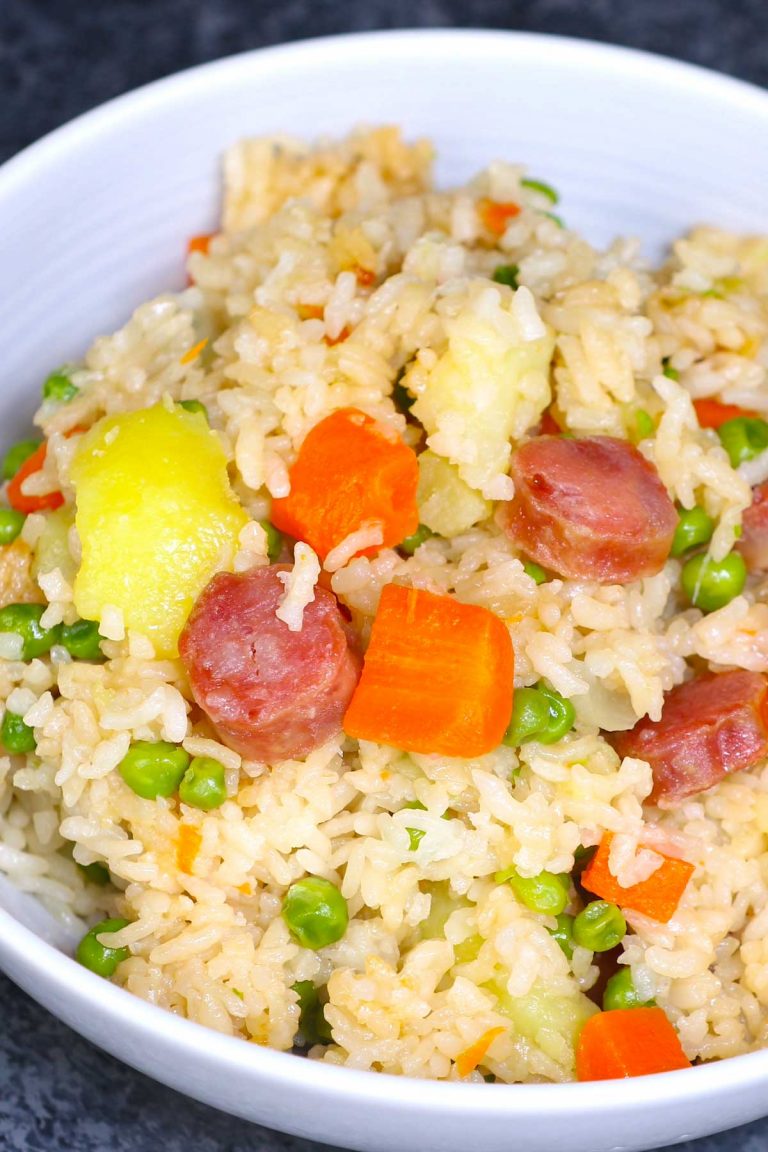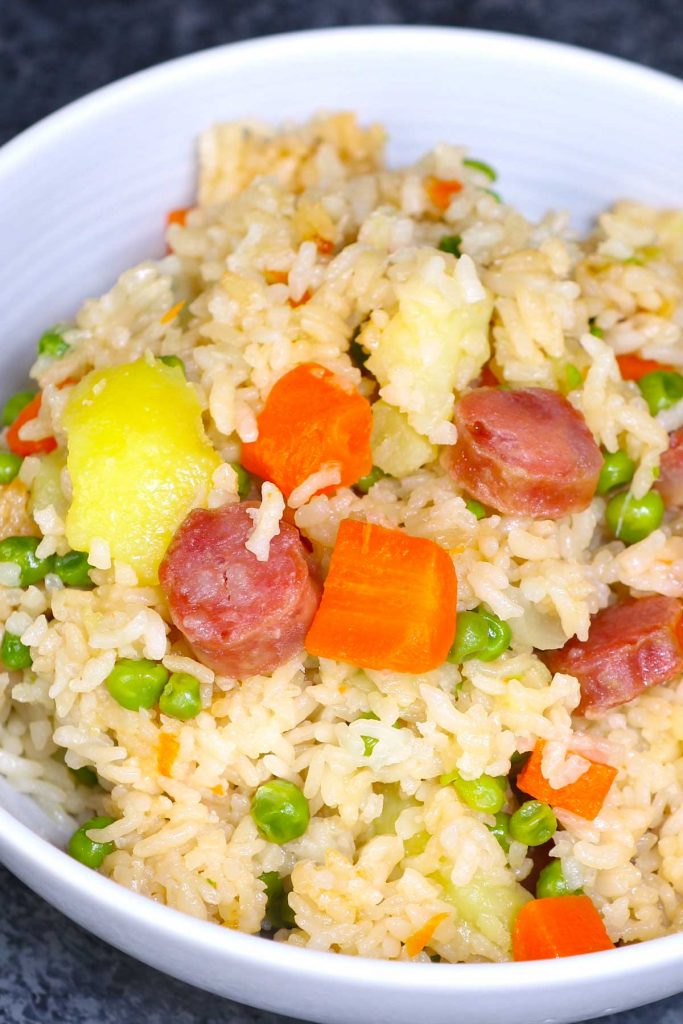 No need to stand over the stove to cook your fried rice! Simply add everything to your rice cooker and you will be on your way to a delicious fried rice dish. This is my FAVORITE rice cooker recipe!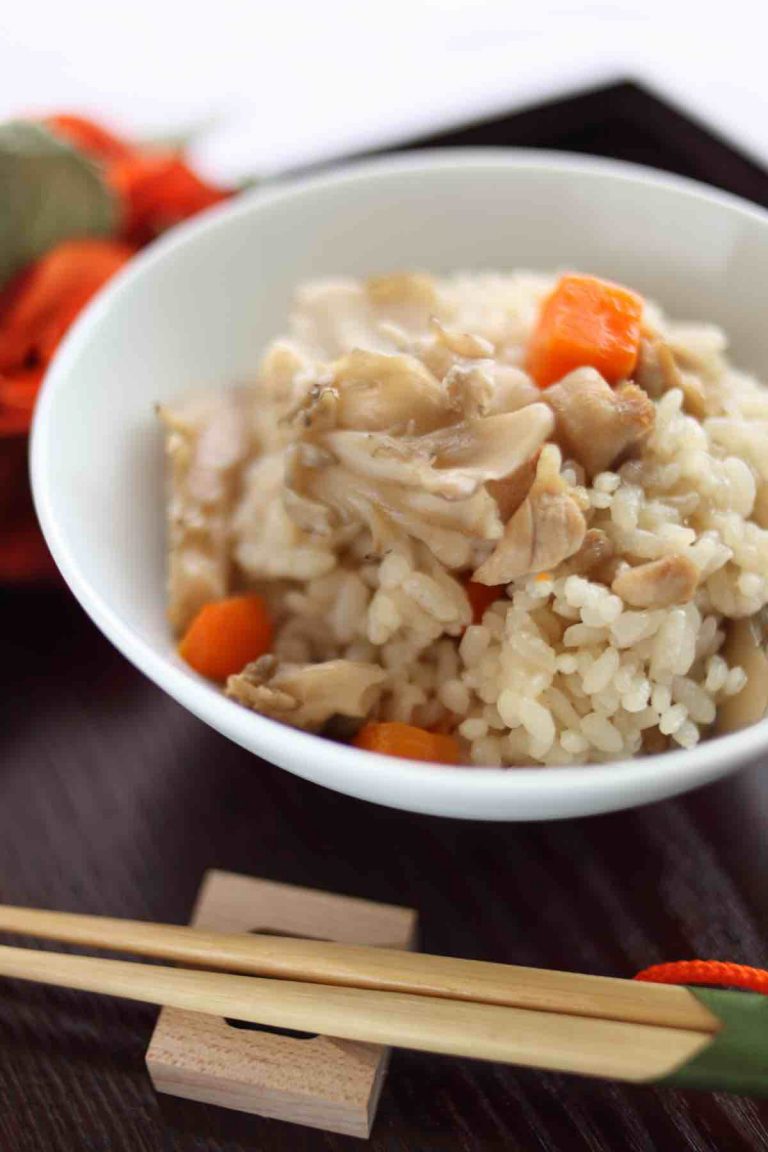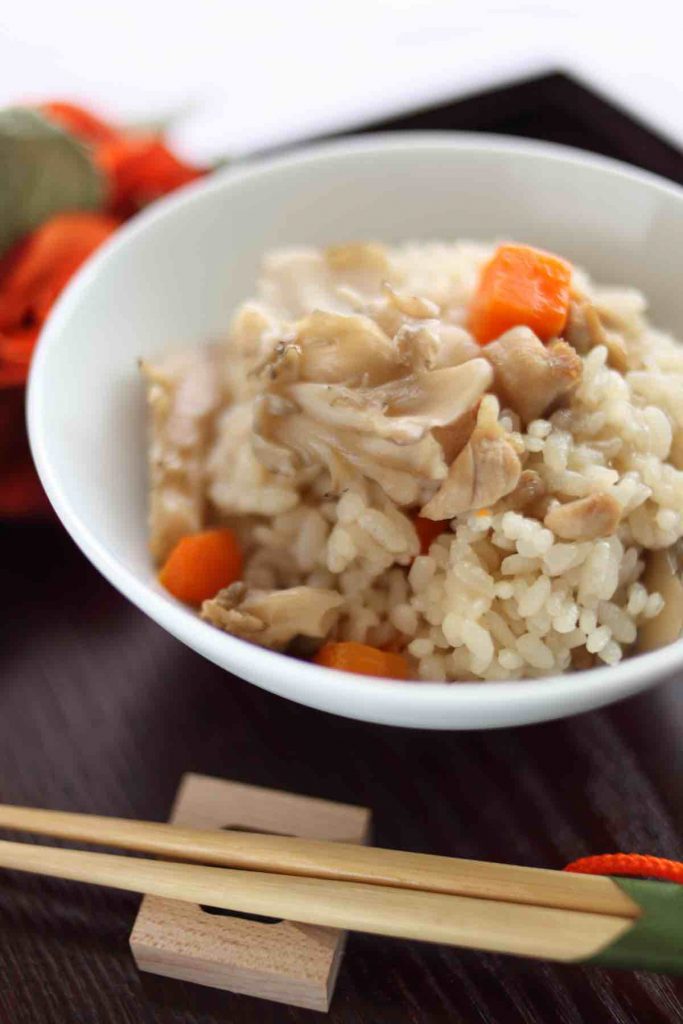 There will be no turning back once you try this recipe!! The chicken and mushroom are marinated to perfection in the rice cooker.
And you can substitute the chicken for sausage, beef, or other vegetables.
Japanese Rice Cooker Recipes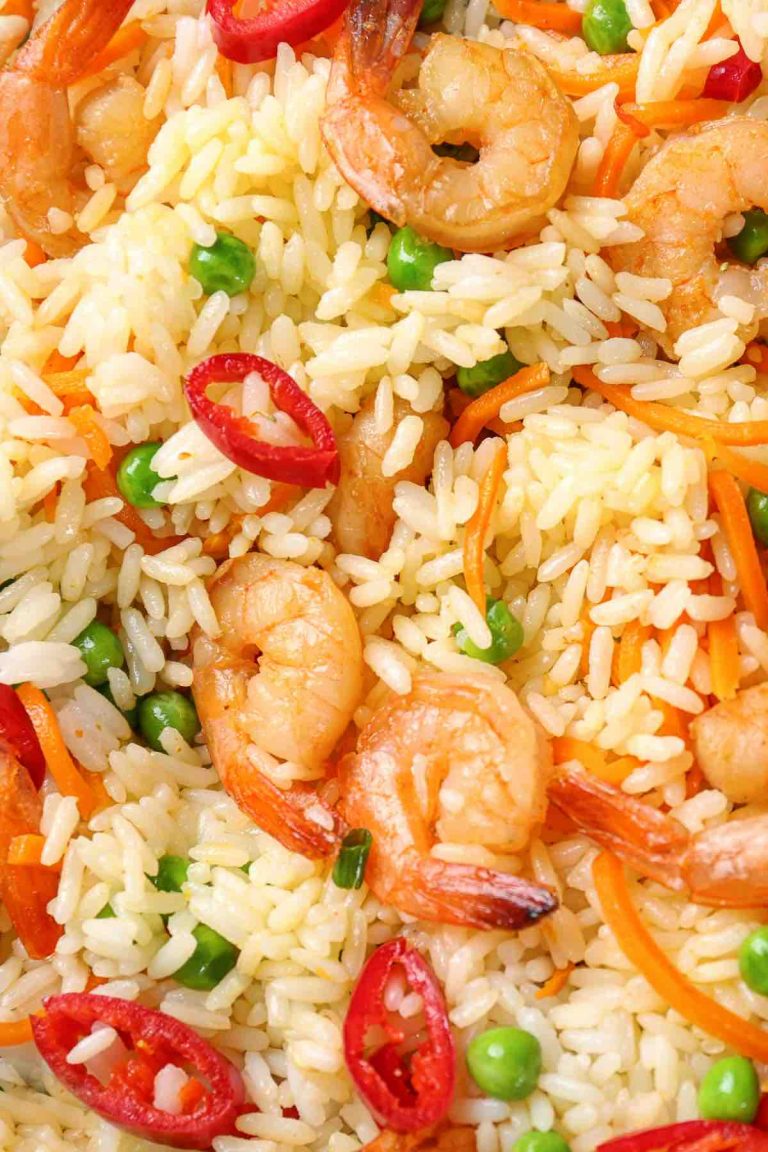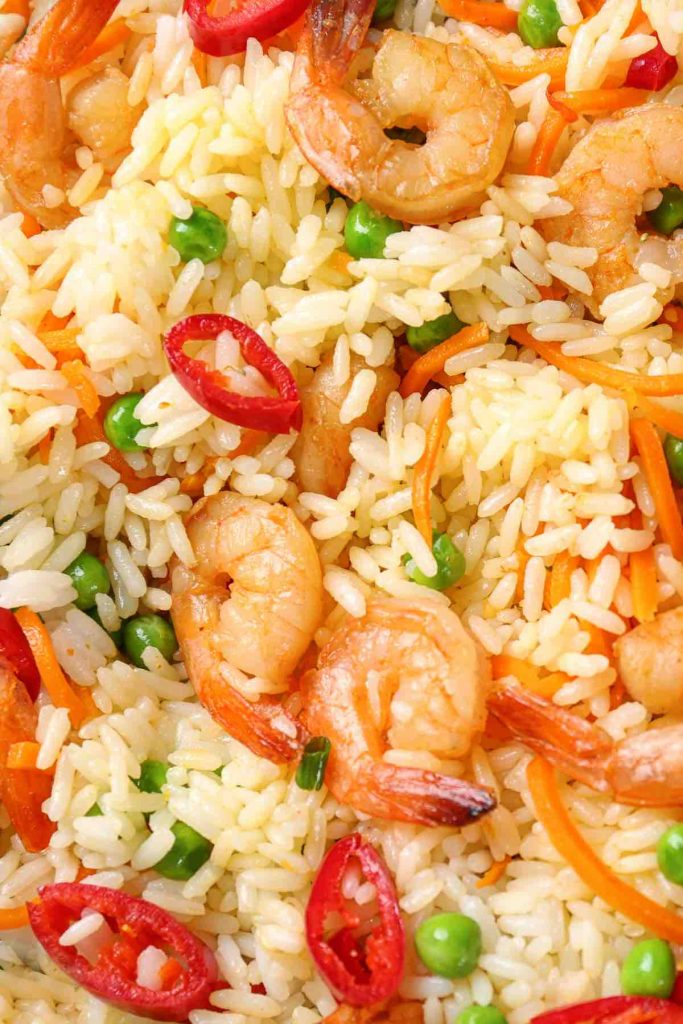 Be honest here. Have you ever met someone that dislikes teriyaki sauce? Make sure you use raw shrimp here either peeled or shell-on-shrimp.
If you'd like to make teriyaki the traditional way, try our Teriyaki Chicken Bowls.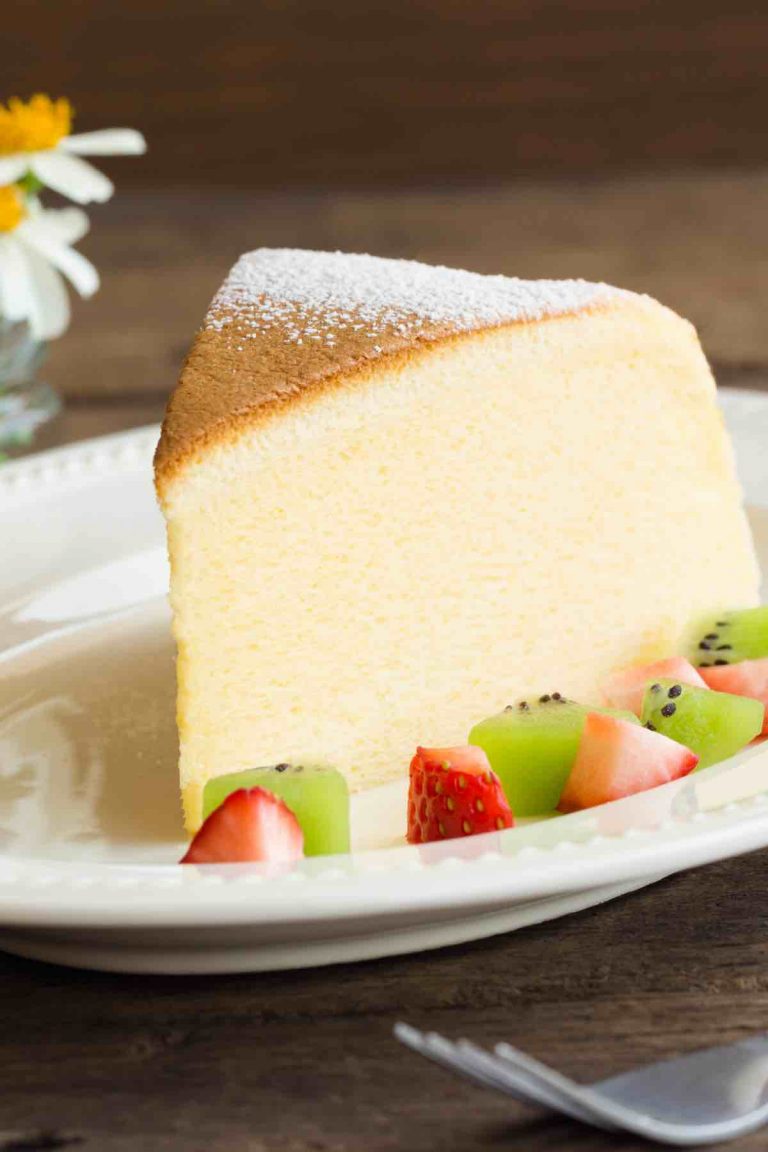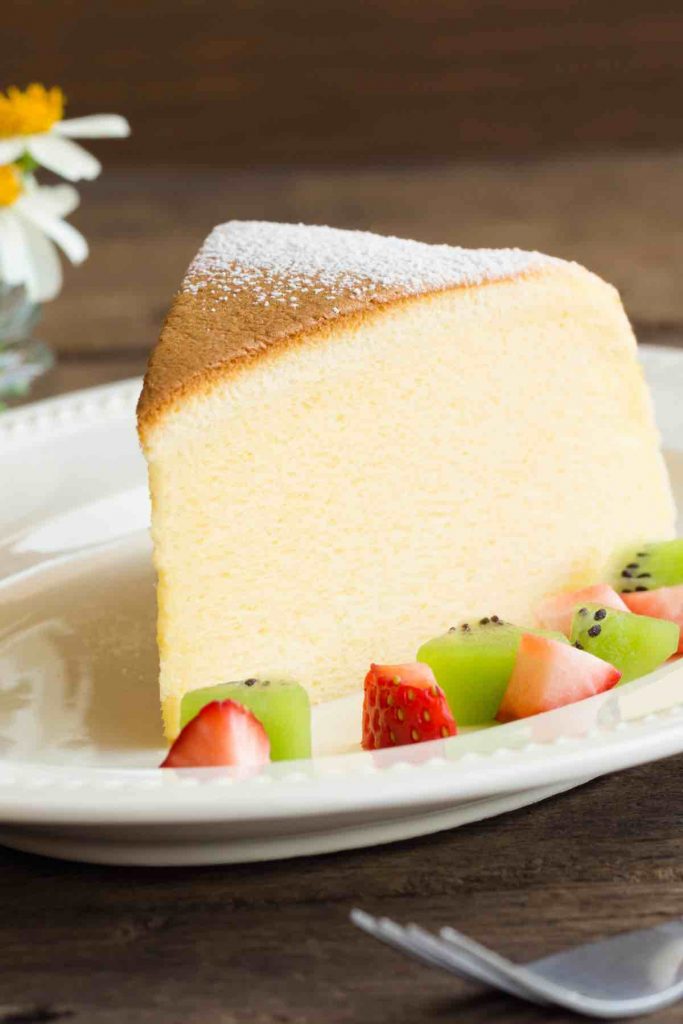 Japanese cheesecake is fluffy and delicious, much lighter than American-style cheesecake, and perfect for when you don't want to use, or have access to, an oven.
Indian Rice Cooker Recipes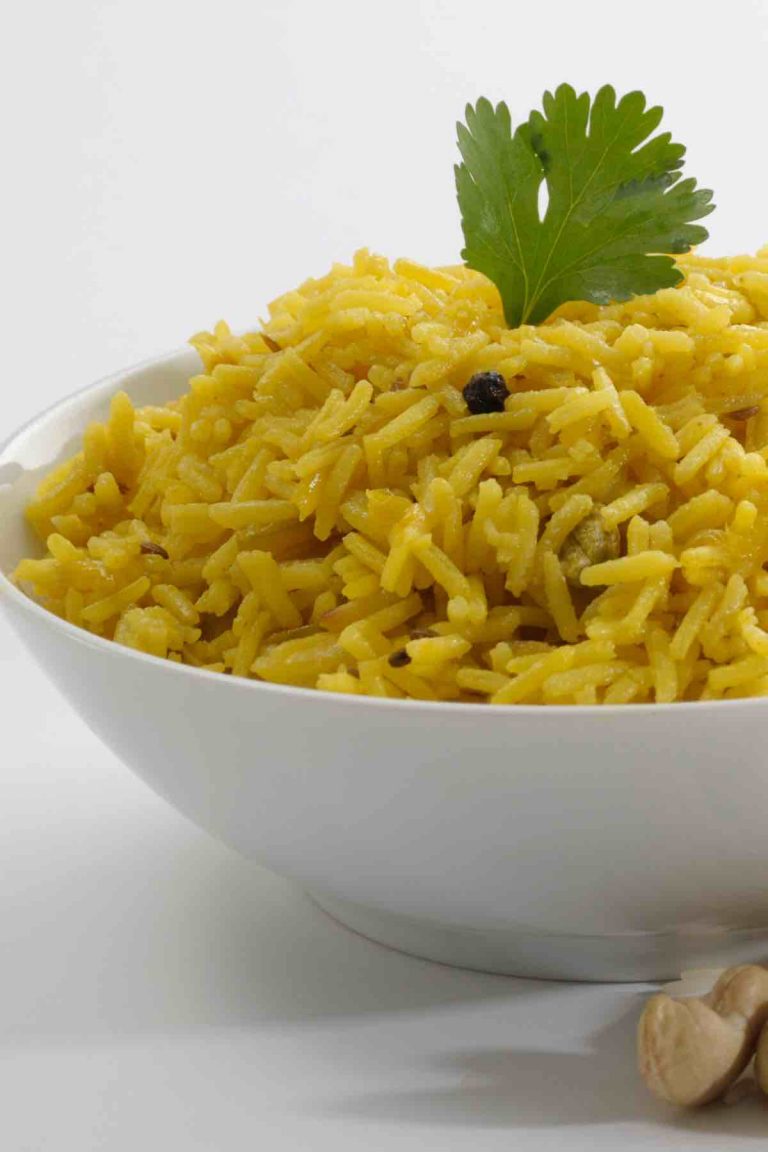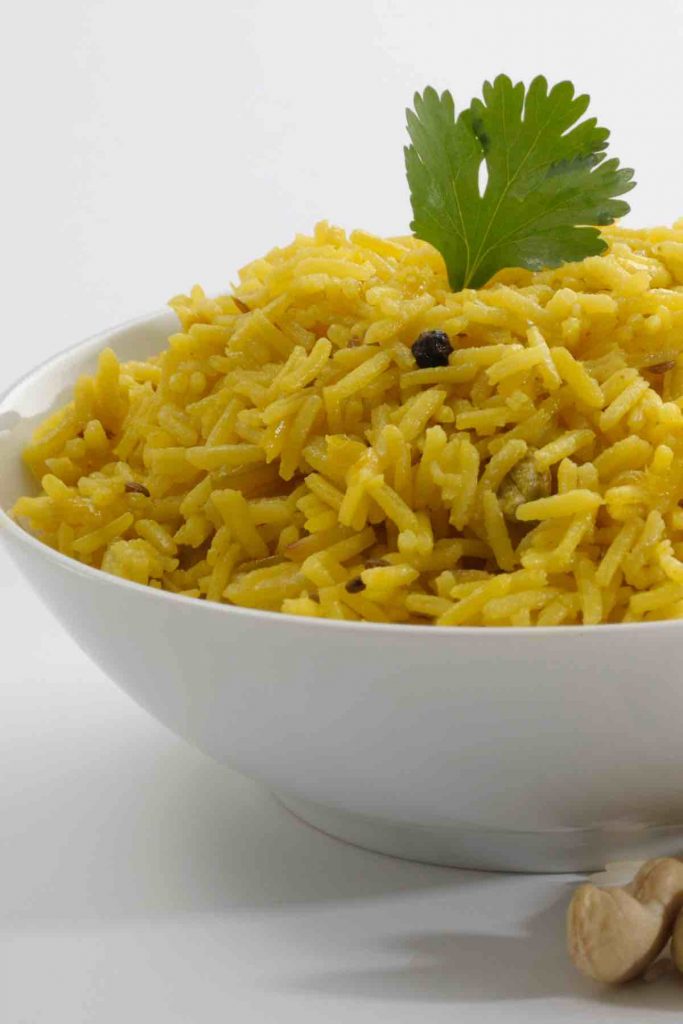 So easy to make, you can pop this in your rice cooker and knock a few things off your list while you wait. Be sure to add a drizzle of oil to finish it up and even wrap it in a tortilla for lunch.
The tip here is to use high-quality curry powder to ensure you experience the best flavor.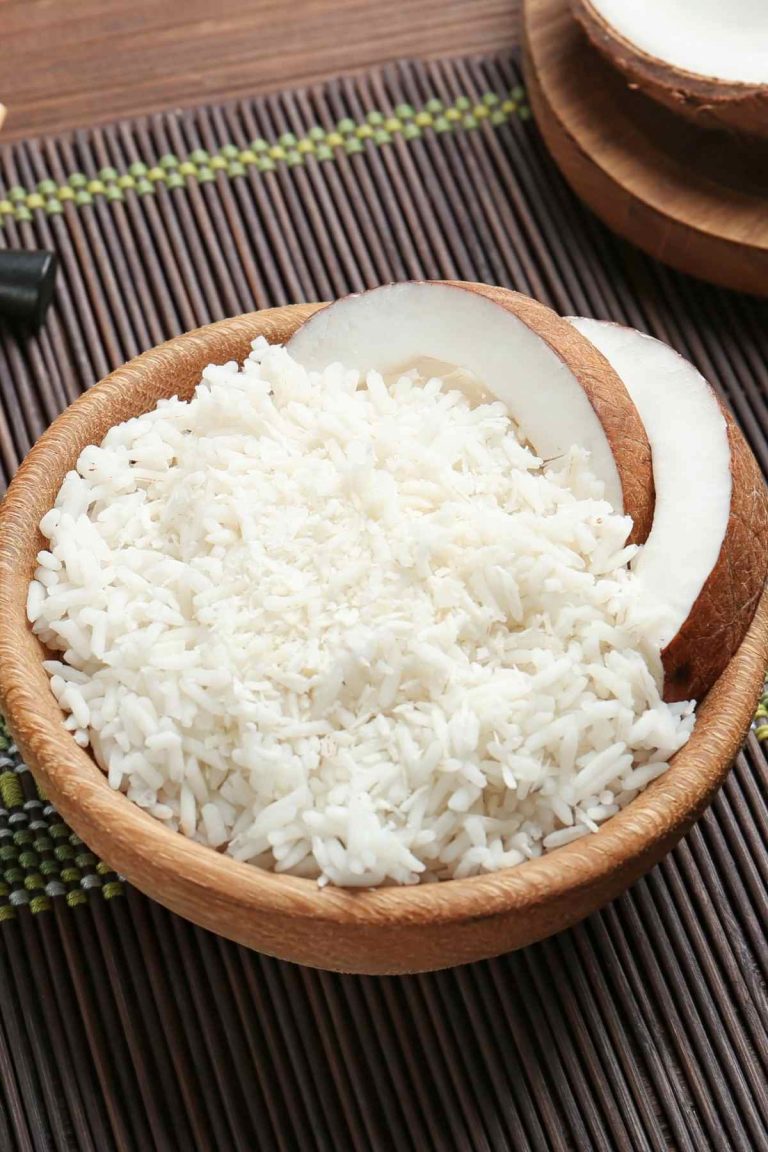 Some people say a rice cooker changed their lives…this recipe may help with that. Fluffy, tender, perfectly cooked rice – consider it done!
Rice, coconut milk, water and salt is all you'll need. Add in some garlic to kick things up a notch!
Healthy Rice Cooker Recipes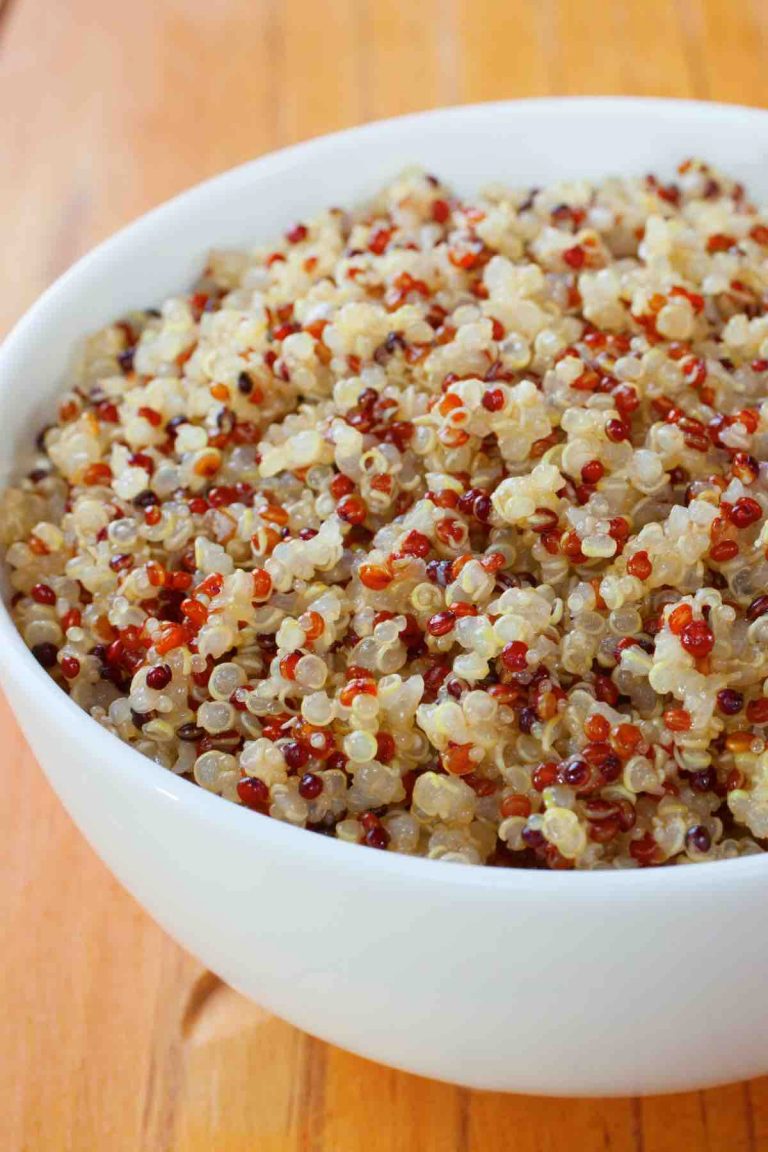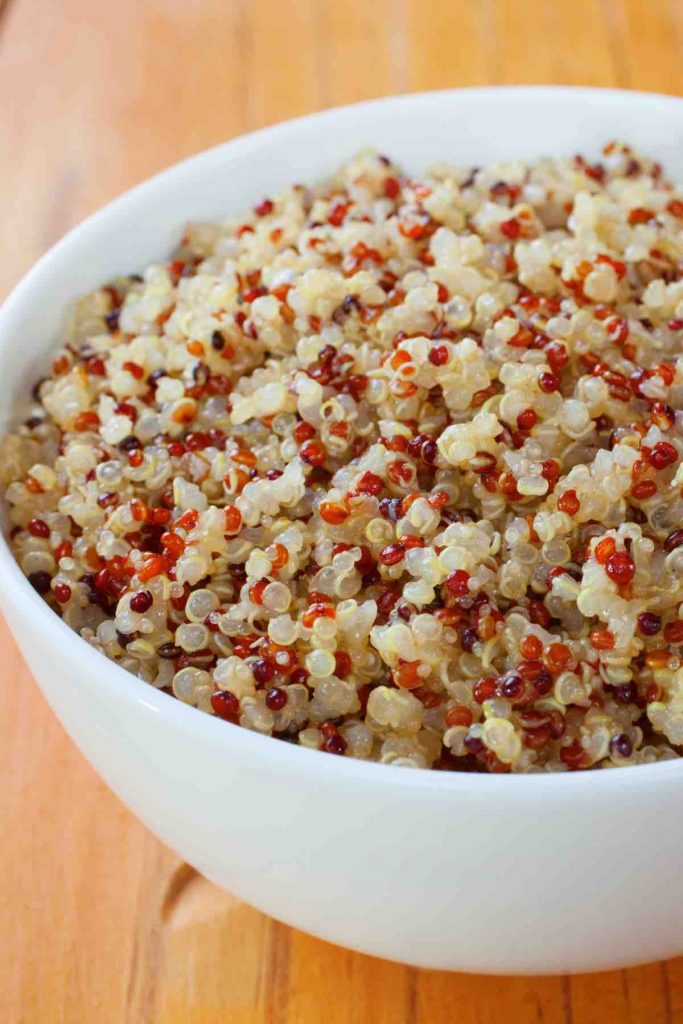 Have you heard how healthy Quinoa is for your body? You can easily cook it in a rice cooker!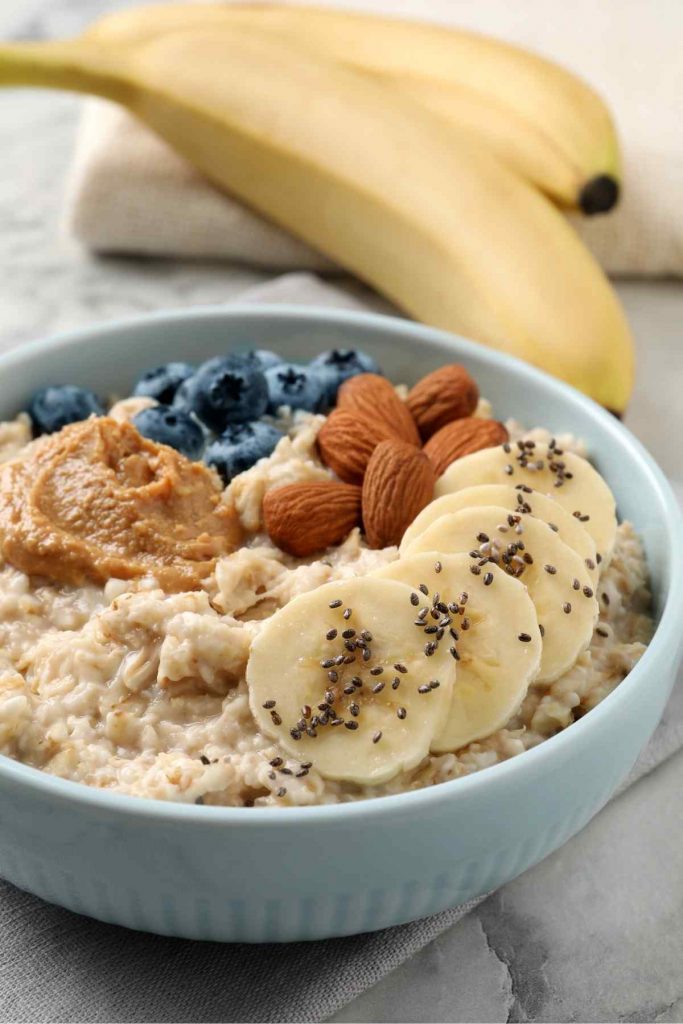 Damp, cool, morning? What better way to warm things up than with a hot bowl of oatmeal?
And if you never tried steel oats in a Rice Cooker then you're in for a treat! One cup of oats and four cups of the liquid of your choice – and voila!
Some say Spanish rice in a rice cooker is a must-try! And making these delicious dishes takes almost zero effort.
There are so many ways to eat Spanish rice. As a snack, meal, as a side to your tacos, or inside a burrito!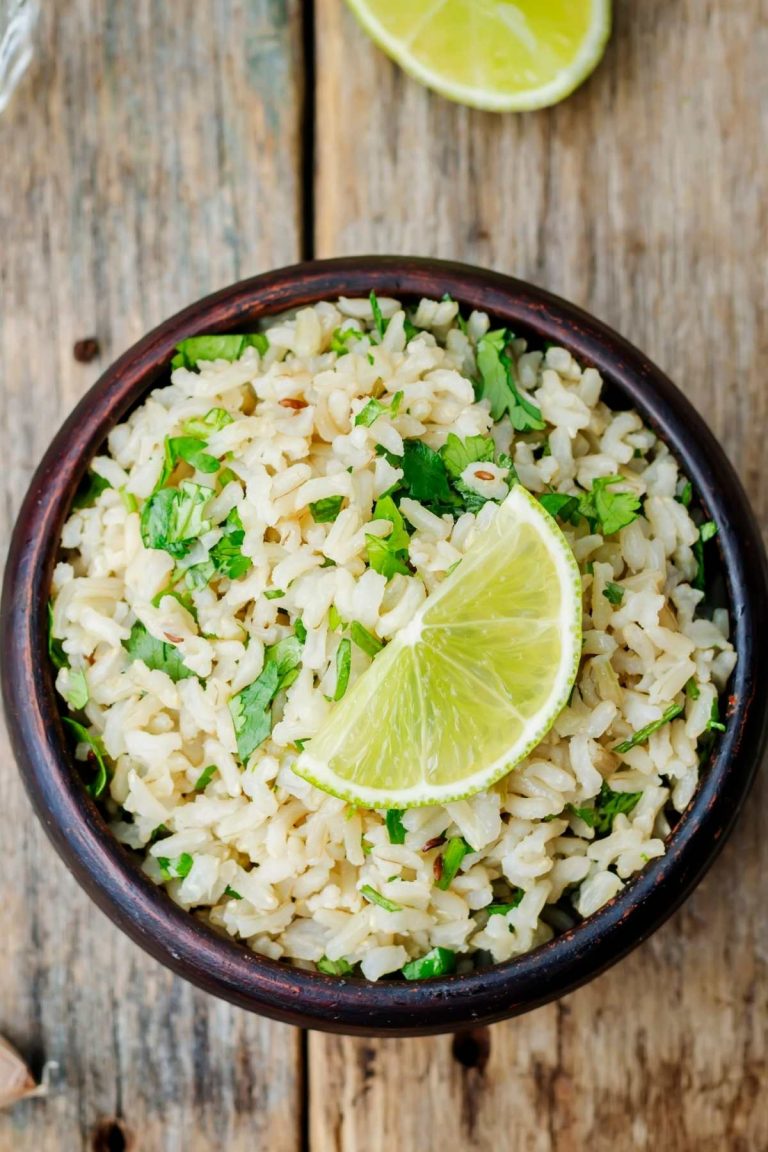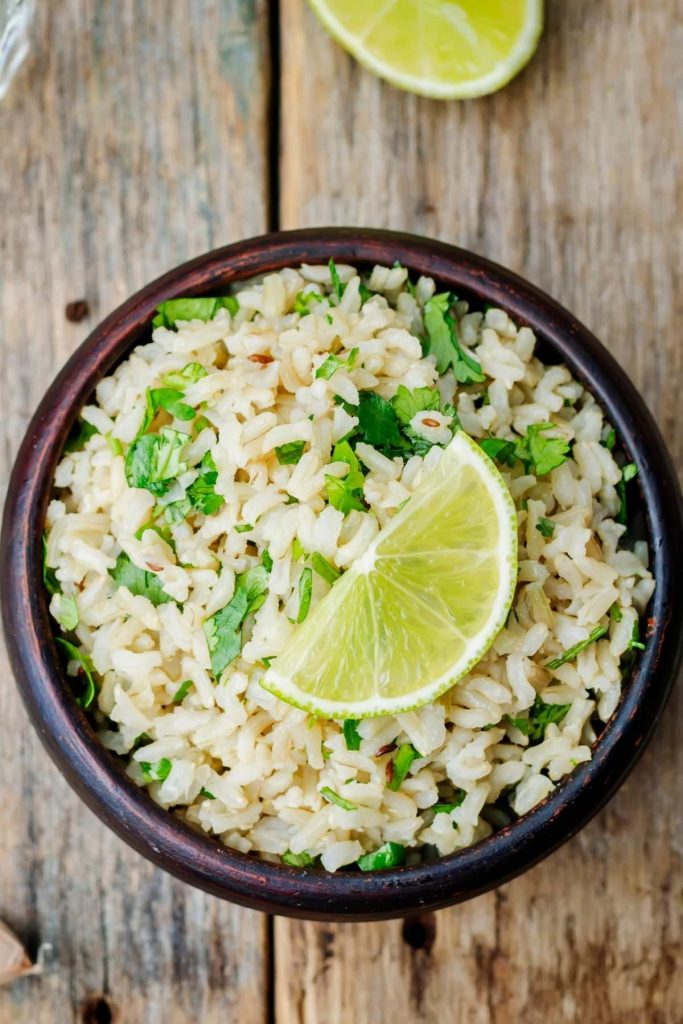 Just a few ingredients and you'll be rhyming about how good this rice dish truly is! And you determine just how much cilantro or lime you want to use!!
Lentils are healthy, versatile, and inexpensive. The kicker – they're not easy to cook! That's where we, this recipe and rice cooker come in.
The key with lentils is not to add acidic products into the cooker!
Other Popular Rice Cooker Recipes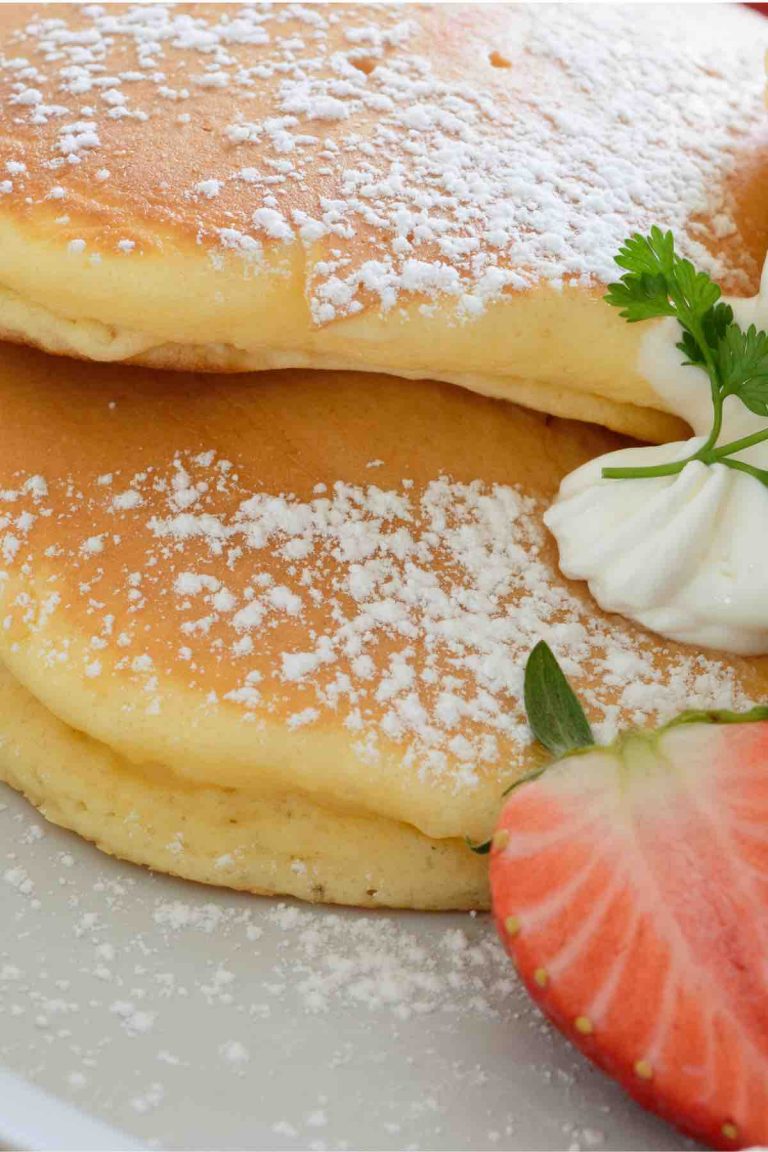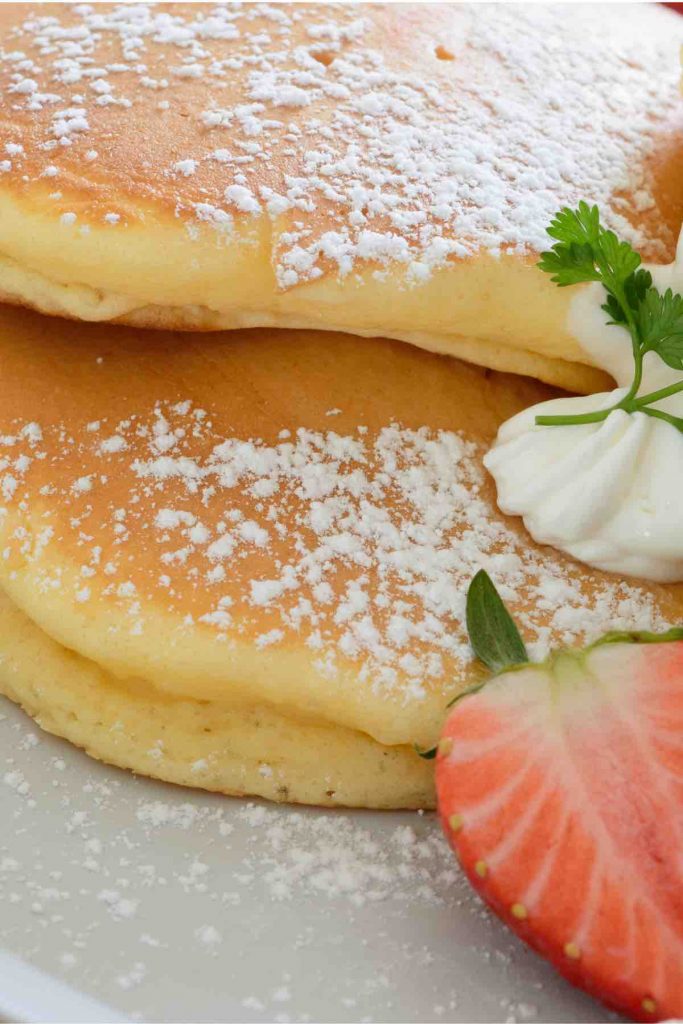 Forget standing around in the kitchen while preparing this dish – these rice cooker pancakes are impressive and giant!
They turn out fluffy and are perfect for breakfast, Mother's Day, Father's Day, or those mornings when you are craving a little extra something!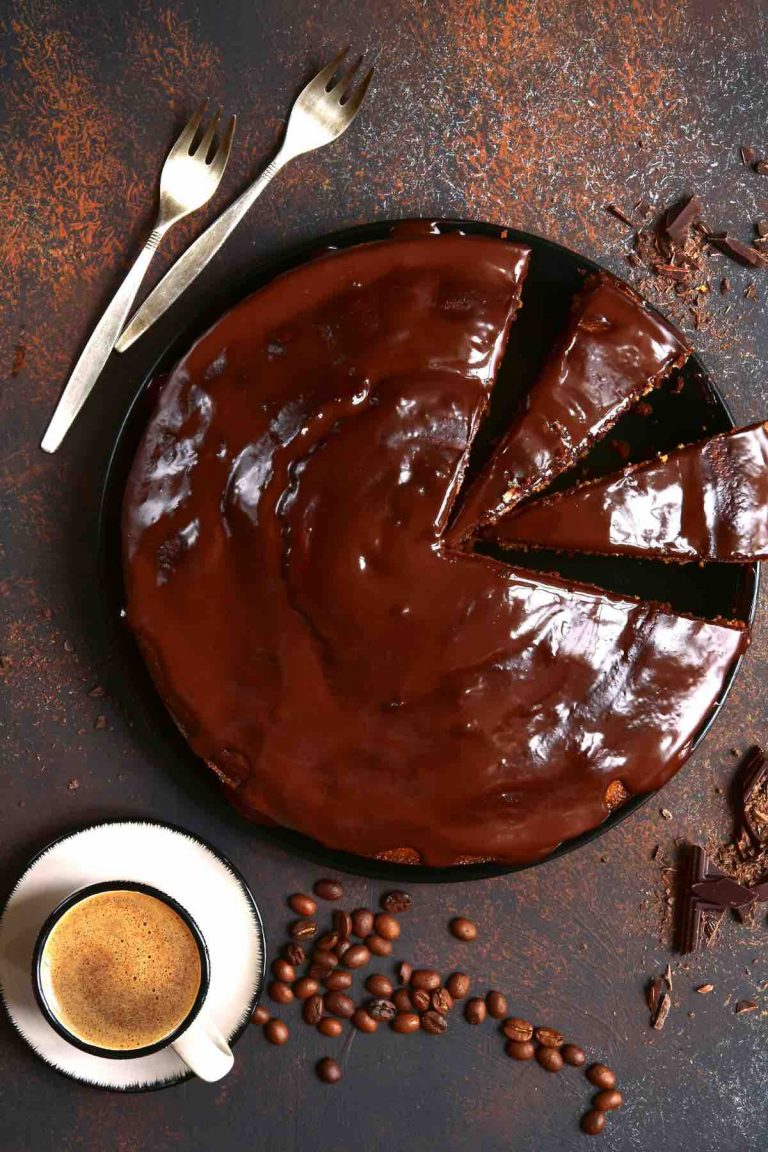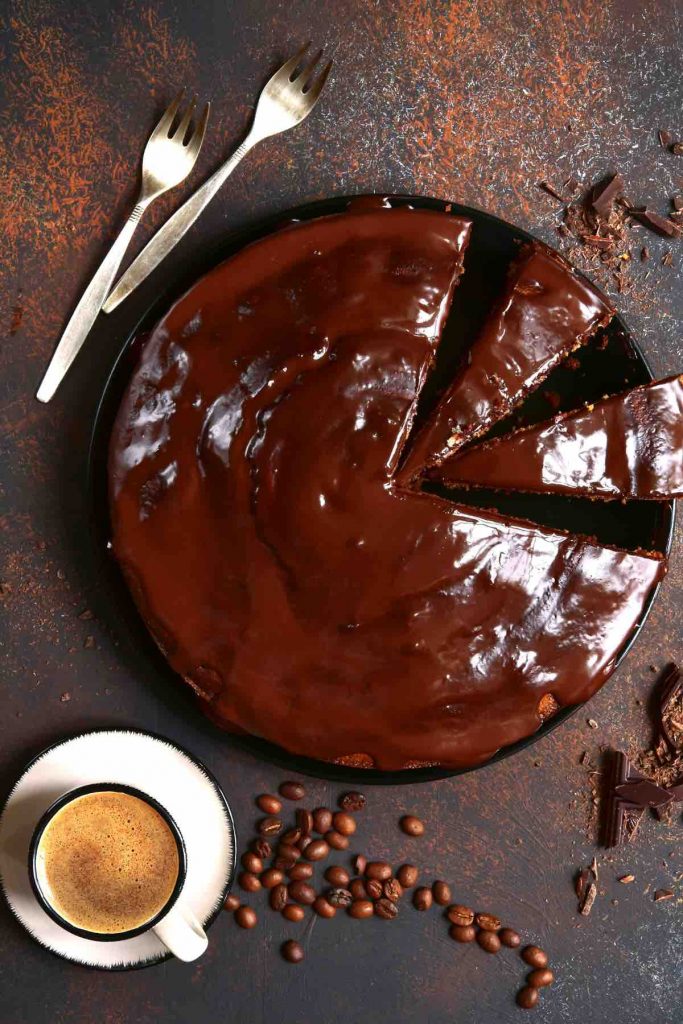 If you're familiar with Asian dishes, then you are more than familiar with the use of rice cookers. In this recipe you will be able to skip the oven method and shoot for the rice cooker method, producing a moist chocolatey cake.
The best part?! Your kids can help with this recipe as it is pretty much mess-free!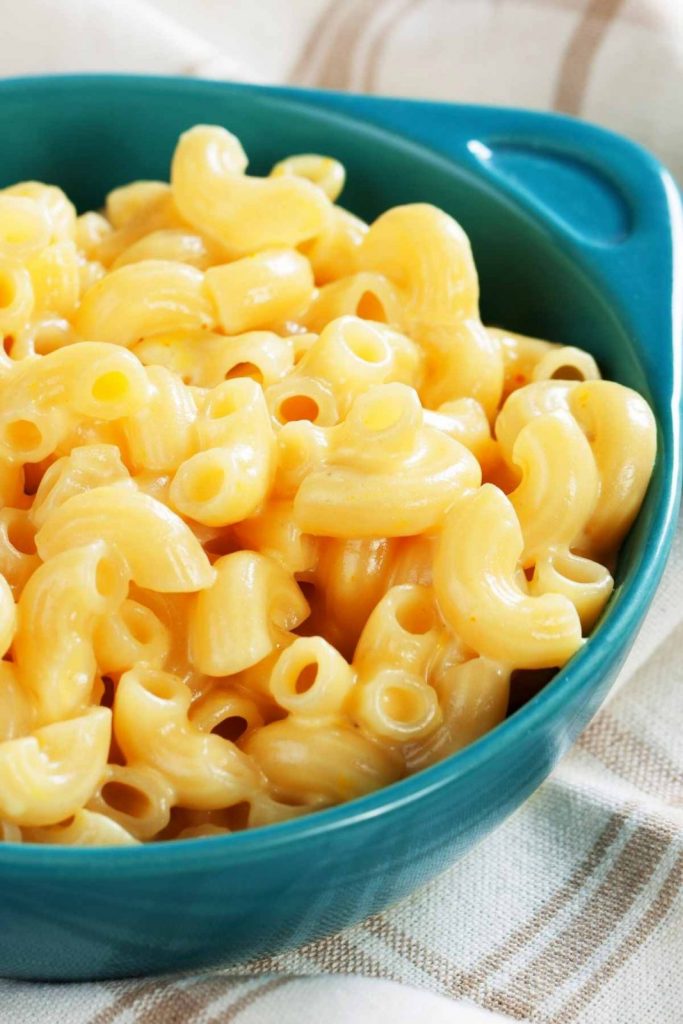 Who doesn't love Mac and Cheese? Besides using Microwave, here is another hack – cook it in a rice cooker.
Well in this recipe you will be able to produce a rich and creamy mac and cheese in just 20 minutes from start to finish.
Tired of draining the pasta and getting steam in your face? With this recipe, you will be able to skip draining that pasta!
The tips here are to make sure your rice cooker can handle a specific amount of cooked pasta, open the lid to stir a few times, and be sure to cover the pasta with about ⅛-¼ inches of water above it.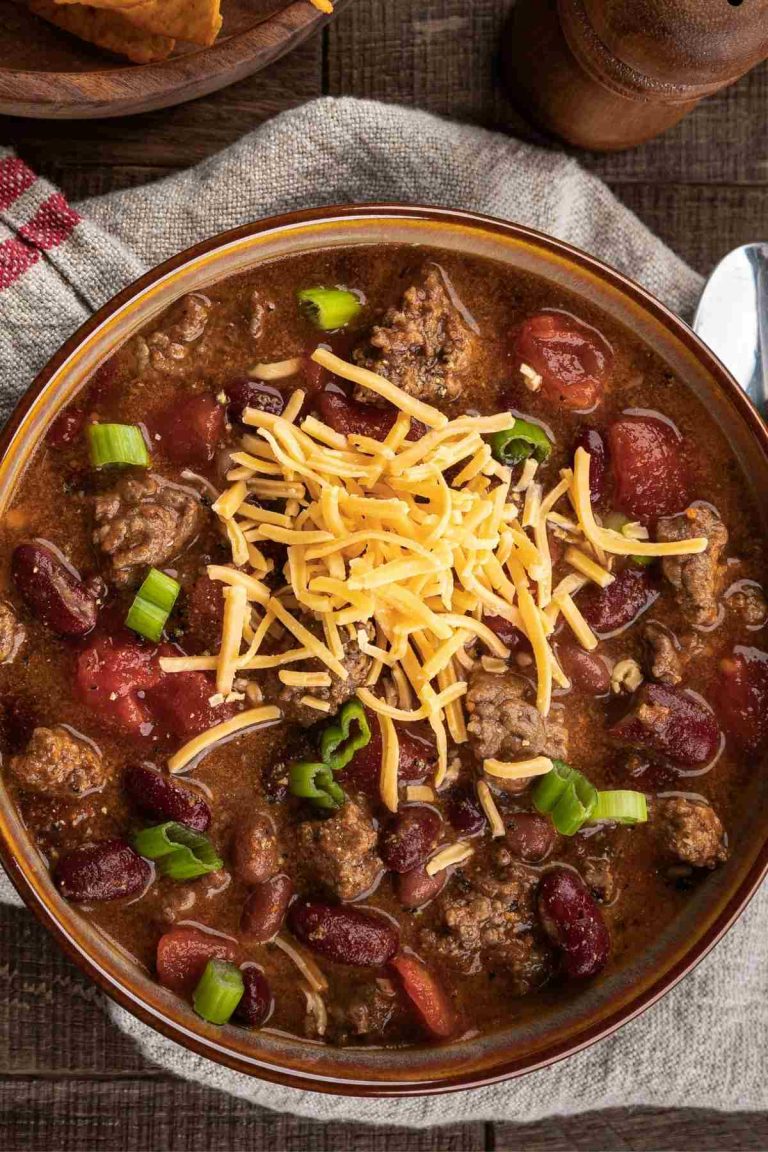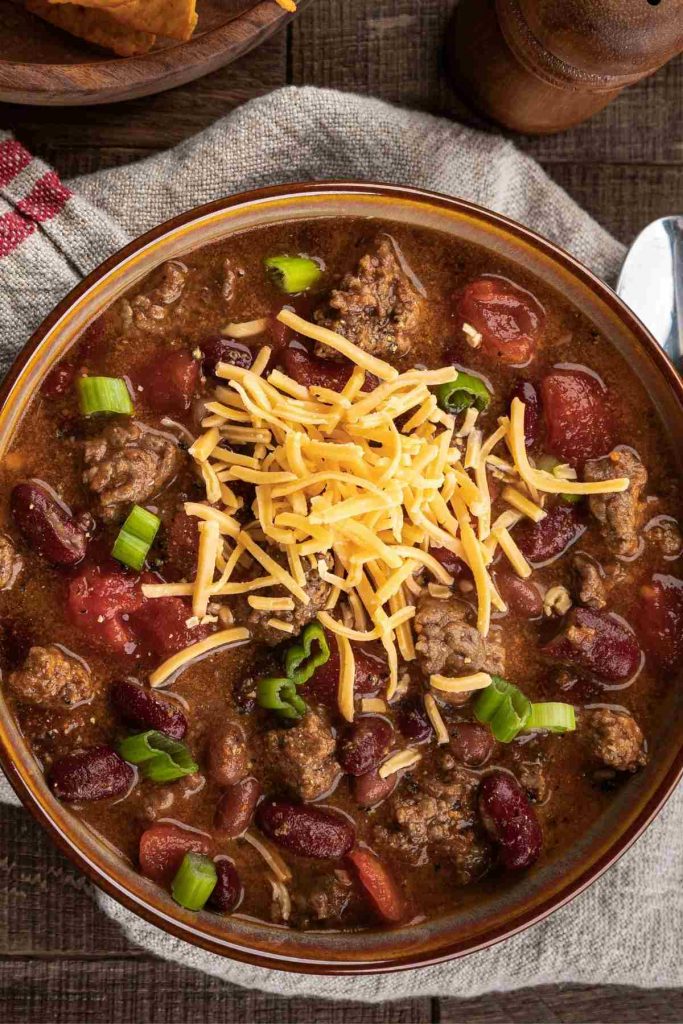 Having a rice cooker is not only convenient but makes preparing some of your favorite comfort foods easier. 
To make this recipe even more simple, skip the chopping of onions and garlic and add in the powdered seasonings instead. Of course, tweak the recipe a bit depending on the type and size of the rice cooker you have.
Simply gather all the ingredients, dump, press, and go! You truly can't mess this recipe up! In just 30 minutes you'll have a perfectly warm and delicious meal!
All it takes is 4 ingredients! This rice cooker rice pudding will be ready to enjoy for dessert while you sit and enjoy your dinner!
Simply put the long-grain rice, milk, sugar, and vanilla in your rice cooker and be sure to stir every 15-20 minutes.
Soft and fluffy – two magical words when it comes to bread! Rice Cooker Japanese Bread is crusted on the outside with a milky sweetness on the inside.
Perfect for your breakfast or alongside your favorite dips and spreads.
How to Make Rice in a Rice Cooker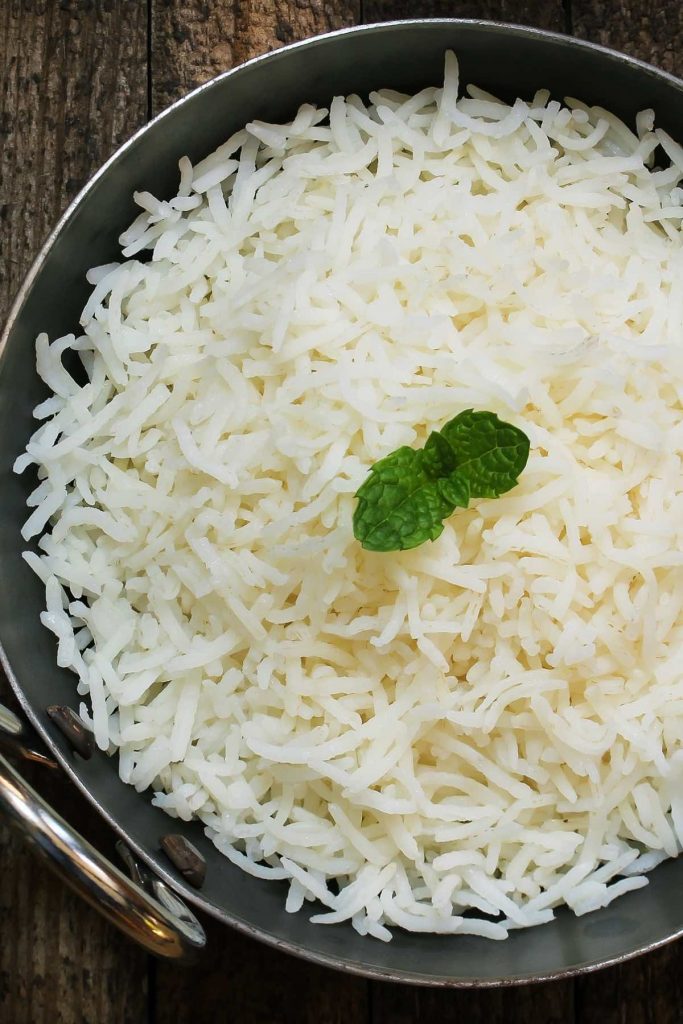 Fluffy and moist! Are you in the mood for some ethnic food? This basmati rice recipe will fulfill that craving while you prepare the rice in the Indian and Pakistani styles.
The best part about this recipe is that it produces perfectly fluffy, moist basmati kernels every time.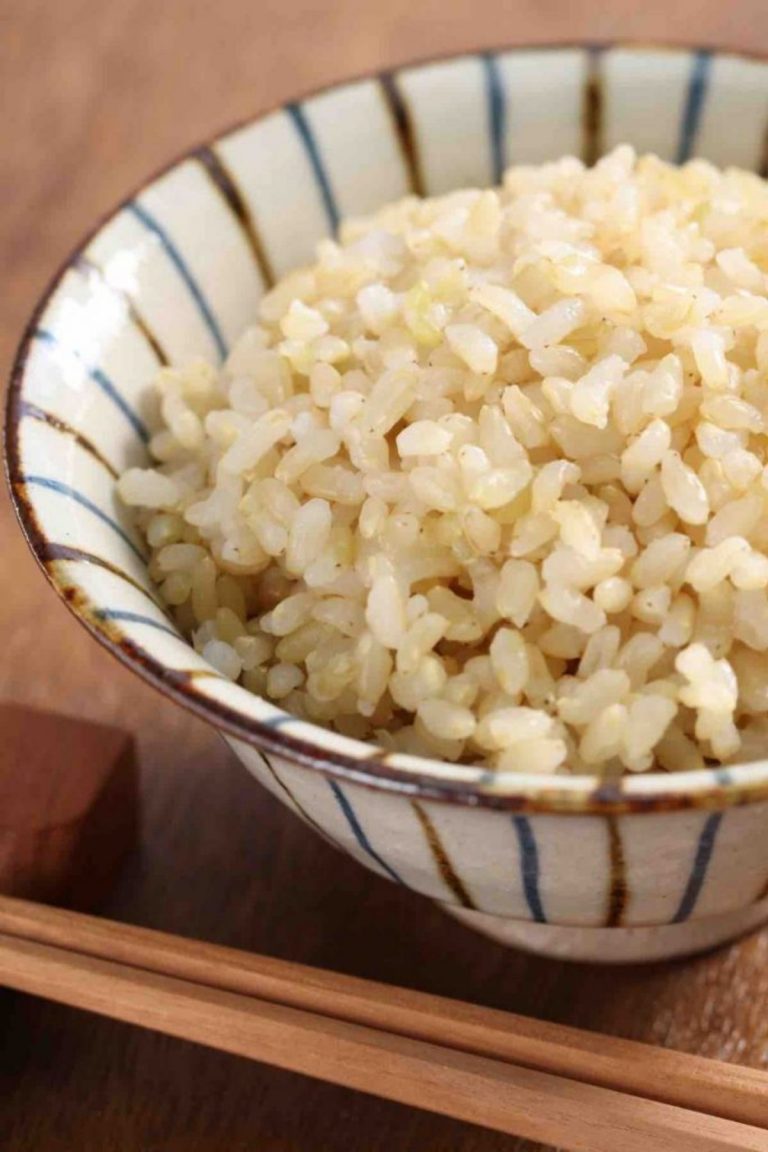 Fluffy brown rice? Have you ever heard such a thing? Well here's your chance to make and experience just that!
If your rice cooker has a brown rice setting you're in luck, but if it doesn't simply follow this recipe closer to make a tasty and fluffy rice dish.
The easiest recipe you can find to make sushi rice for your homemade sushi. To get started, simply combine the sushi rice and water in the rice cooker.
While it cooks, combine and finish up the rice vinegar or if you really want to cut steps out, simply buy the premade rice vinegar.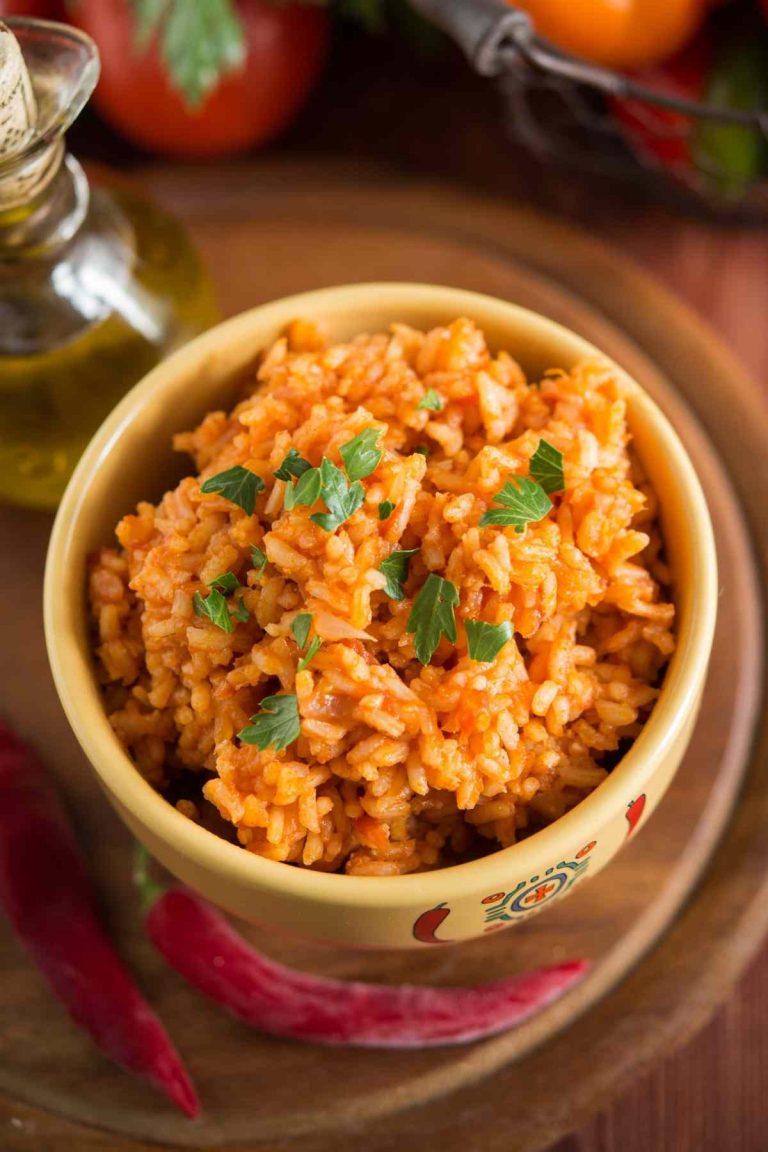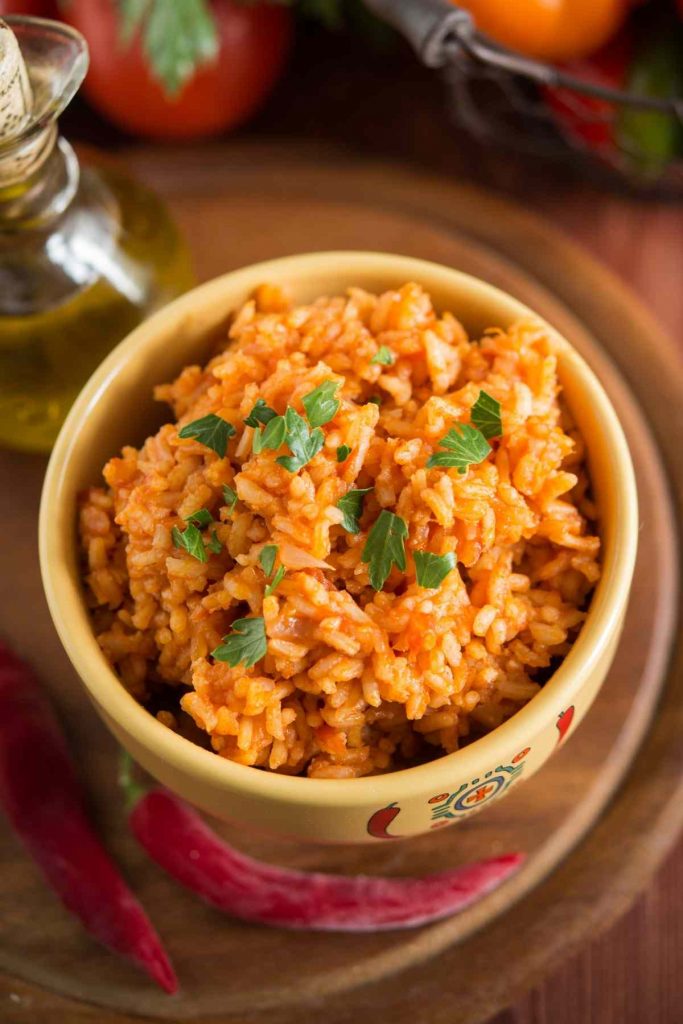 It is a great side dish without the hassle – simply throw all the ingredients in the rice cooker and forget about it until it's time to serve it up.
Loaded with ground pork, Chinese sausage, and shrimp, this sticky rice dish is one you have to try! It's gluten-free too!
The tips here are to soak your rice for 2 hours and your mushrooms for the same amount of time, this will allow you to cut your mushrooms a lot easier!
Popular Rice Cooker Brands
Aroma Rice Cooker: this rice cooker is one of the most popular brands due to its versatility and durability. It also tops the list of healthiest rice cookers due to its stainless steel inner pot. One of the best parts of this rice cooker is that it holds 20 cups of rice! With this rice cooker, you can steam vegetables and even has a function that allows you to saute then simmer.
Zojirushi Rice Cooker: It's on the higher end with a higher price tag but if you're looking for higher functionality then this is your rice cooker! This is especially the rice cooker for you if you eat rice almost daily! Professional rice with a price!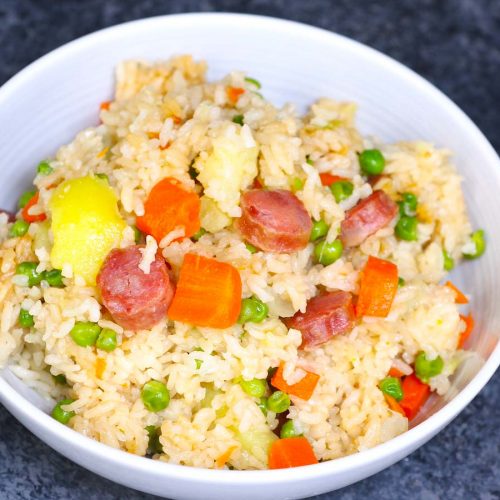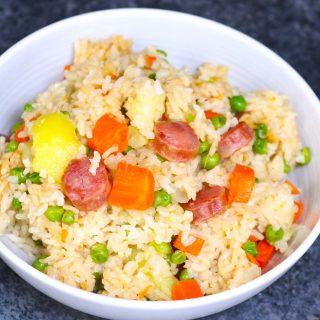 24 Best Rice Cooker Recipes (Easy Rice Cooker Fried Rice Recipe and More)
This Rice Cooker Fried Rice is one of favorite best rice cooker recipes. It takes less than 5 minutes to prepare, and the rice cooker will do the rest of the work.
Print
Pin
Rate
Ingredients
1

cup

rice

(uncooked)

1

cup

water

1

potato

peeled (use a smaller potato so that it can be fully cooked through)

1

cup

carrots

diced

1

cup

Chinese style sausage

sliced

1

cup

onions

1

cup

frozen green peas

2

tablespoons

soy sauce

1

tablespoon

oyster sauce

2

teaspoons

oil

salt

to taste
Instructions
Rinse rice in cold water and gently swirl the grains. Then pour the water out.

Pour the rinsed rice into the rice cooker.

Add a peeled potato to the center, then add carrots, sausage, onions, and green peas to the rice cooker.

Add soy sauce, oyster sauce, and oil.

Pour in 1 cup of water, and close the lid.

Select "white rice" (if there's an option).

When the timer goes off, lift the lid and break the potato using a spoon. Then gently mix everything together. (Be careful not to scratch the bottom of your rice cooker)

Season with salt to taste. Serve and enjoy!
Nutrition
Calories:
473
kcal
|
Carbohydrates:
59
g
|
Protein:
17
g
|
Fat:
18
g
|
Saturated Fat:
6
g
|
Trans Fat:
1
g
|
Cholesterol:
43
mg
|
Sodium:
1036
mg
|
Potassium:
695
mg
|
Fiber:
5
g
|
Sugar:
6
g
|
Vitamin A:
5669
IU
|
Vitamin C:
30
mg
|
Calcium:
58
mg
|
Iron:
2
mg
Tried this recipe?
Follow or tag us on Pinterest @izzycooking