Who doesn't love Mexican food? They are bright, flavorful, and easy to make. We've rounded up 18 of the best Mexican Dinner Ideas that will add some delicious spice to your life!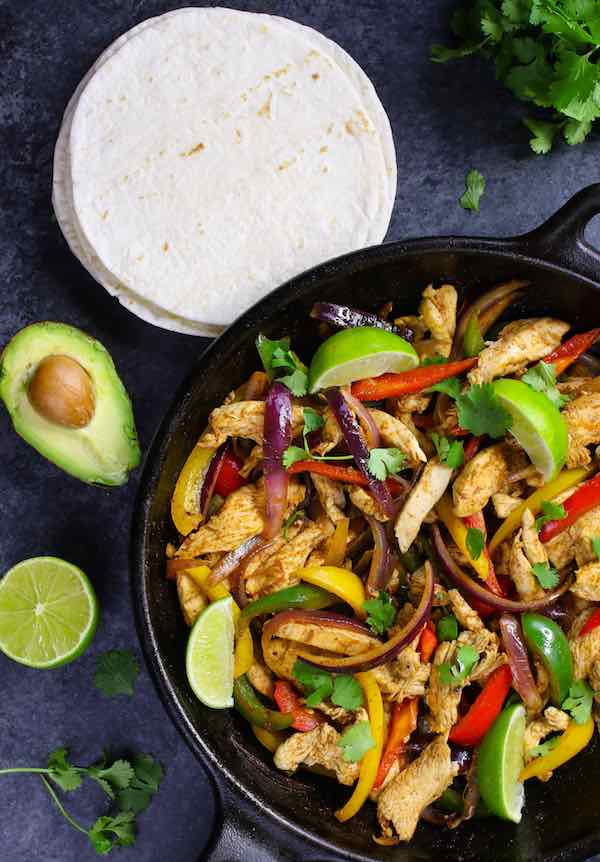 These chicken fajitas are an easy dinner with tender chicken breasts, bell peppers and sweet onions tossed in homemade seasonings and piled high on tortillas! Serve with your favorite toppings like sour cream, salsa, guacamole or cheese.
These blackened shrimp tacos are full of bright color and flavor! The mango adds a hit of juicy sweetness and the avocado is rich and creamy. Make a plan to serve these gems for next week's Taco Tuesday!
These carnitas are so moist and tender on the inside and crispy on the edges! This recipe is a foolproof and no-fuss way to cook the Mexican pulled pork to the perfect texture, as you can set the temperature precisely to your desired doneness. There is no chance of overcooking. It's completely a game-changer!
Tamales are a traditional dish in several Central and South American countries, and Mexican tamales are perhaps the most famous recipe. They're loaded with flavors and fun to eat with family and friends, so make your next Taco Tuesday a Tamale Tuesday with this recipe!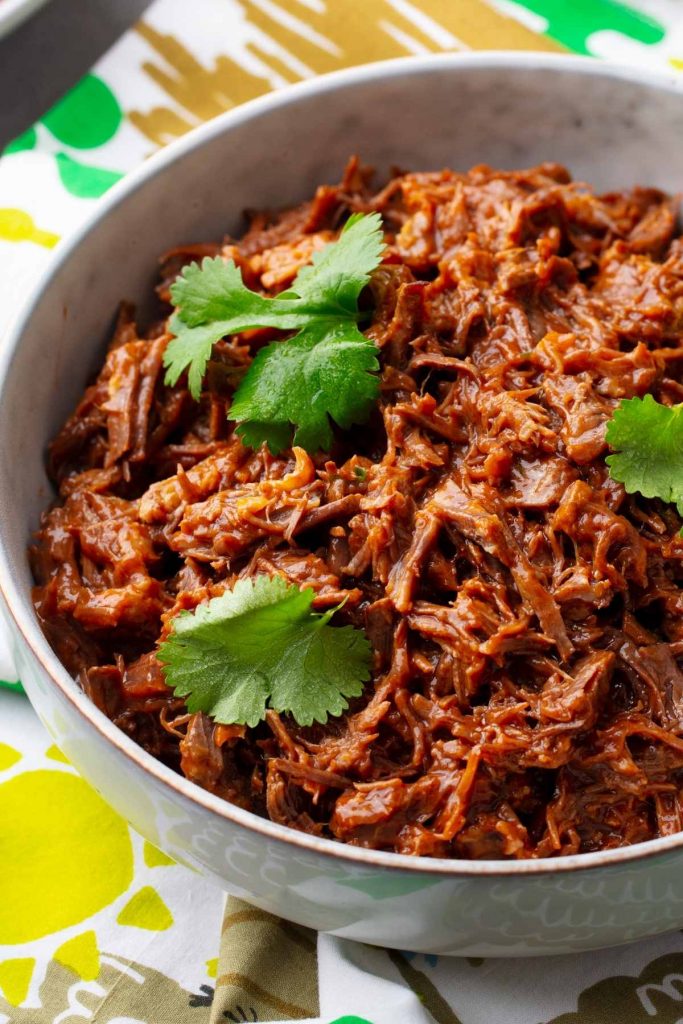 If you're a fan of shredded beef, you'll want to give this Mexican shredded beef recipe a try! Also called Machacha, it is full of delicious Mexican flavor and would be the perfect dish to feed a crowd on game day!
This is a versatile ingredient that can be enjoyed in many dishes. From nachos to enchiladas and even pizza, this Mexican staple adds delicious flavor and a good source of protein to dishes.
Mulitas are basically a double-deck quesadilla with two tortillas and meat on the inside. They're loaded with gooey melted cheese and a flavorful carne asada, with crispy tacos on both sides. Talk about mouth-watering Mexican comfort food everyone loves!
This Chili Dog Casserole is hot dog wrapped with biscuit dough, then baked in a homemade chili sauce with shredded cheese. An easy Tex Mex meal tastes like your favorite Mexcian restaurant. It's the best chili dog recipe you will EVER have!
Burrito Casserole is an easy and delicious beef burrito recipe where ground beef is sauteed with beans, onions, corn and other seasonings. Then the mixture is wrapped in flour tortillas and baked until golden brown. It's a cheesy Mexican burrito recipe that everyone loves.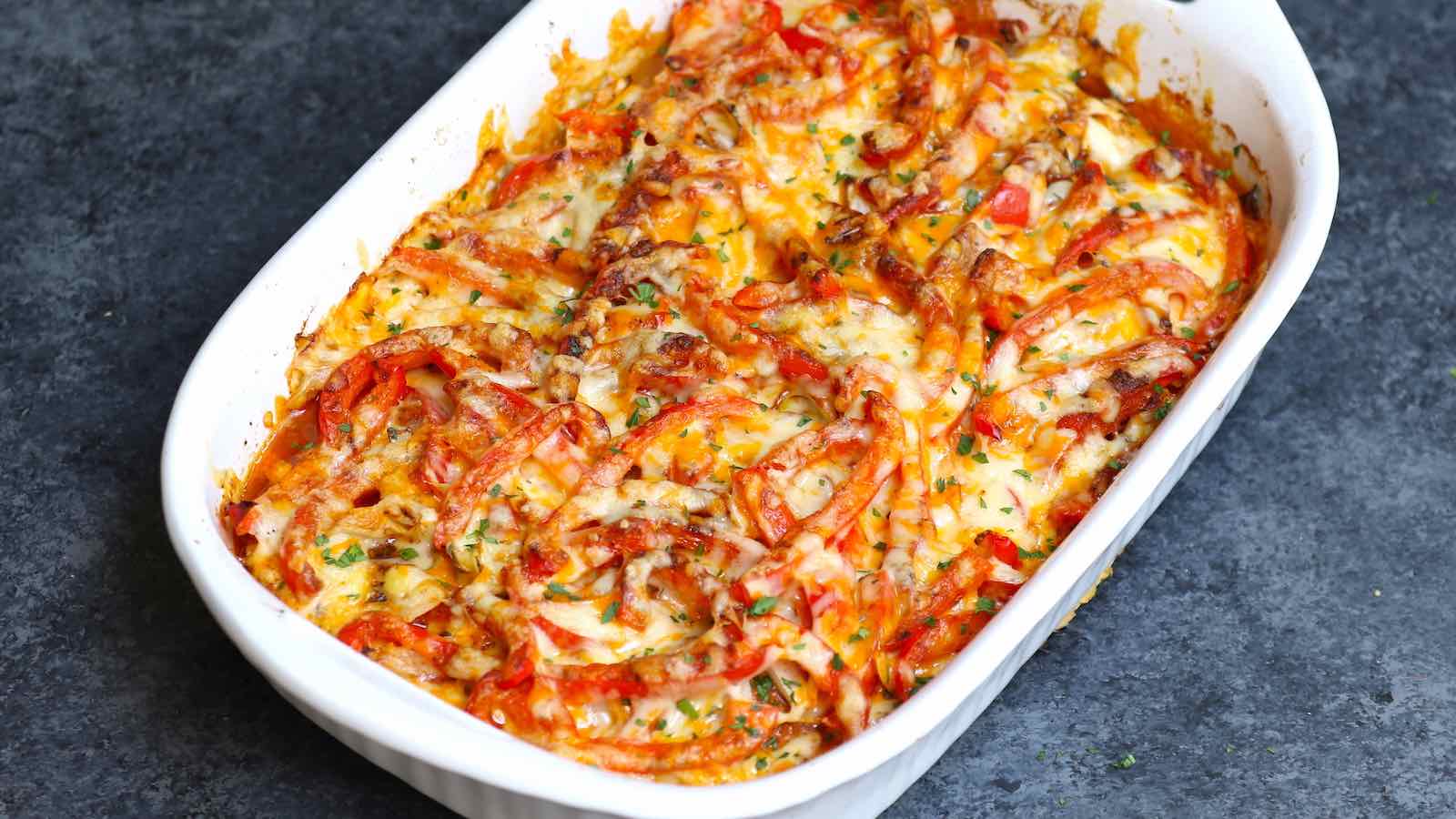 This Chicken Fajita Casserole is loaded with onions, bell peppers, cheese and fajita seasonings. It's a mouthwatering meal that's low-carb and ready in just 30 minutes with easy prep!
This Taco Casserole recipe is loaded with tortillas, ground beef, corn, salsa and lots of shredded cheese, all baked in layers until bubbling and hot! It's a fall and winter staple that's full of crave-worthy Mexican flavors.
You'll love the spicy flavor of these shrimp fajitas! Serve them with sour cream, guacamole, and lime wedges! This dish takes just 15 minutes to make – the perfect solution for busy weeknights. 
This traditional seafood soup is a delicious combination of red snapper, blue crab, shrimp, and crawfish! It takes about 45 minutes to make and is the perfect meal to enjoy on a chilly evening.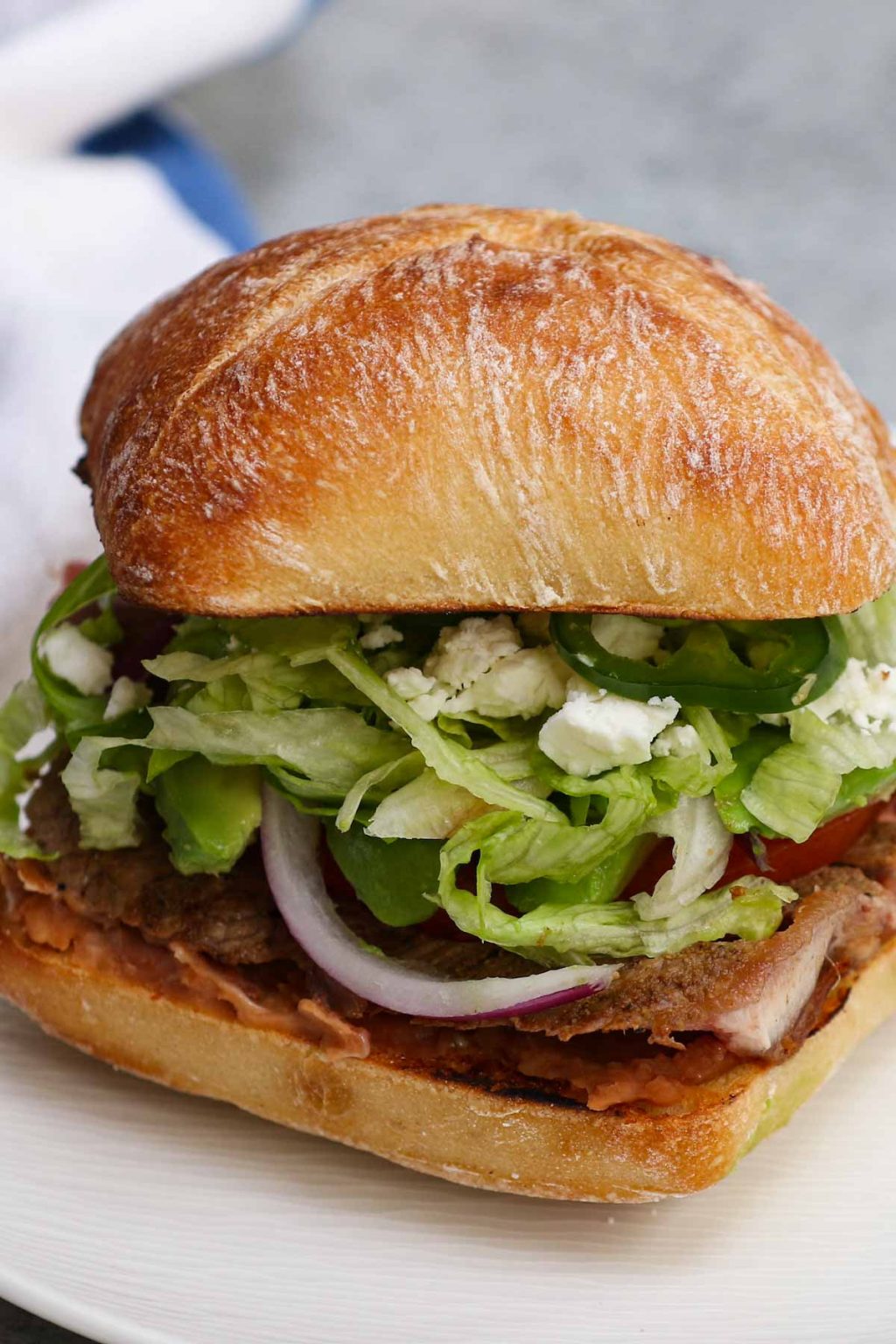 If you're looking to enjoy iconic sandwiches from all over the world, the Mexican torta has to be on your list! This Torta Mexicana recipe combines a juicy, well-seasoned sirloin steak with your favorite Mexican ingredients like refried beans and cojita cheese.
Refreshing, zesty and flavorful, jaiba ceviche is a tasty Mexican crab salad that's enjoyed by seafood lovers in many Latin American and Caribbean countries. Made with succulent crab meat, fresh lemon and lime juices and colorful tomatoes, it's a perfect summer side dish. You can use real crab meat such as jaiba blue crab or imitation crab meat for this easy recipe.
Mexican beef and rice casserole ticks all of the boxes. There's tons of cheesy flavor, it's loaded with hearty seasoned beef and taco toppings, it looks delicious, and it's perfect for a weeknight dinner option.
This Beef Enchilada Casserole is super easy to make and deliciously tasty. You'll love the Mexican flavors of the creamy refried beans, layered beef, corn tortillas, and melted cheese smothered in a flavorful enchilada sauce and baked to a bubbly perfection!
You'll love the flavors and textures of these shrimp tostadas! The shrimp is grilled until plump and juicy and is served with creamy guacamole on a crisp tostada.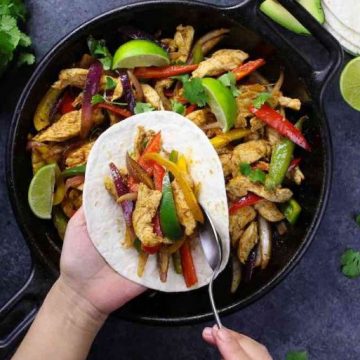 Easy Mexican Dinner Idea Chicken Fajitas Recipe
These chicken fajitas are an easy dinner with tender chicken breasts, bell peppers and sweet onions tossed in homemade seasonings and piled high on tortillas! Serve with your favorite toppings like sour cream, salsa, guacamole or cheese.
Print
Pin
Rate
Ingredients
Fajitas
3

boneless skinless chicken breasts

about 1 1/2 pounds

3

bell peppers

red, orange, yellow or green (sliced thinly)

1

medium onion

sliced thinly

1

lime

3

tablespoons

olive oil

divided
Fajita Seasoning
1

teaspoon

cumin powder

1

teaspoon

chili powder

1

teaspoon

garlic powder

or minced garlic

1/2

teaspoon

paprika

1/4

teaspoon

cayenne

optional

salt

to taste
For serving
8-10 to

rtillas

flour or corn, 8-inch

cilantro

chopped (optional)
Instructions
In a small bowl, add the cumin powder, chili powder, garlic powder, paprika and cayenne. Stir and set aside.

Place the chicken on a work surface. Slice lengthwise horizontally into slabs about 1/2-inch to 3/4-inch thick. Then cut against the grain into thin strips. (Note: You can freeze the chicken breasts for 30 minutes for easier slicing.)

To a medium bowl, add the seasoning mixture, 2 tablespoons lime juice and 1 tablespoon of olive oil. Add the chicken strips and toss to coat. Cover and refrigerate for 15 minutes or up to 4 hours for extra flavor.

Place a large skillet or cast iron pan on medium-high heat. When the pan is hot, add the olive oil and half of the chicken. Sauté for 1-2 minutes until tender and lightly browned. Remove to a plate and cover with foil. Repeat for the remaining chicken.

Wipe the pan with a moist cloth. Then add 1 tablespoon of oil plus the onions and bell peppers. Sauté undisturbed for 2 minutes. Then stir and cook for 2 minutes more, or until crisp tender.

Add the chicken back to the pan and stir to combine. Drizzle with droplets of fresh lime and some chopped cilantro if desired. Serve on warm tortillas with toppings.
Notes
Fajita Seasoning: You can also substitute 1 tablespoon of storebought fajita seasoning instead of using the homemade seasoning above.
Make Ahead: You can cut the chicken and vegetables up to one day ahead of time and store in resealable plastic bags in the fridge.
Warming Tortillas: You can quickly warm the tortillas by placing it in a hot, dry skillet for 20-30 seconds per side. Alternatively, you can microwave them in stacks of 5 or heat in a 300°F oven. Note: To keep tortillas warm, wrap in a clean, damp towel or aluminum foil.
Toppings: Traditionally fajitas are served with lime juice and possibly some minced cilantro. Other possibilities are sour cream (or yogurt for a lighter option), salsa such as pico de gallo, guacamole, cheese (queso fresco, Jack or others), shredded lettuce, diced tomatoes and sliced jalapeños.
Tried this recipe?
Follow or tag us on Pinterest @izzycooking