This post may contain affiliate links.
Please read my disclosure policy.
We've collected 26 Easy Kid-Friendly Chicken Recipes that are easy and taste so good. They're family-friendly recipes that include dishes such as fajitas, curries, pies and stir-fries. This list will make your picky eaters happy!
Best Kid-Friendly Chicken Recipes
Here's a dish that perfectly combines crispy chicken, bell peppers, pineapple and onion. It's crispy, saucey and perfect for a weeknight dinner. Be sure to include some rice too!
Made with just 4 ingredients, instant pot shredded chicken tacos are the perfect kid-friendly meal. Simple to cook and shred any day of the week. All that's missing are your favorite toppings.
It's a recipe that makes eating and cooking casserole dishes fun again. With just 4 ingredients, this chicken enchilada casserole is one you don't want to miss. Easily a Mexican dish that is cheesy, kid-friendly and oh so good!
Comfort food at its best, chicken parmesan is both warm and addictive. The chicken is covered in buttery and crispy panko breadcrumbs, resulting in a tender and juicy inside. The fun doesn't stop there, the marinara sauce is homemade!
Time to tell the kids you're skipping the fast food lines and making homemade chicken nuggets instead! Simply brine the chicken before frying and let the kids coat each piece in a breadcrumb mixture. If frying isn't your thing, don't be afraid to bake them.
Who's ready to learn how to make crispy fried chicken? This is a no-fail recipe that walks you through how to make the crispiest and most flavorful pieces of chicken every time.
One of the more popular meals to make – it's chicken pot pie! The crust is flaky and buttery, while the filling is loaded with chicken, a creamy sauce and vegetables. The best part? It's an easy meal to prepare!
Prepare to get messy here! It's a dish that's sticky but incredibly easy to make! It's a quick recipe that uses a 5 ingredient honey garlic sauce. You may just love it so much that you put the sauce on everything!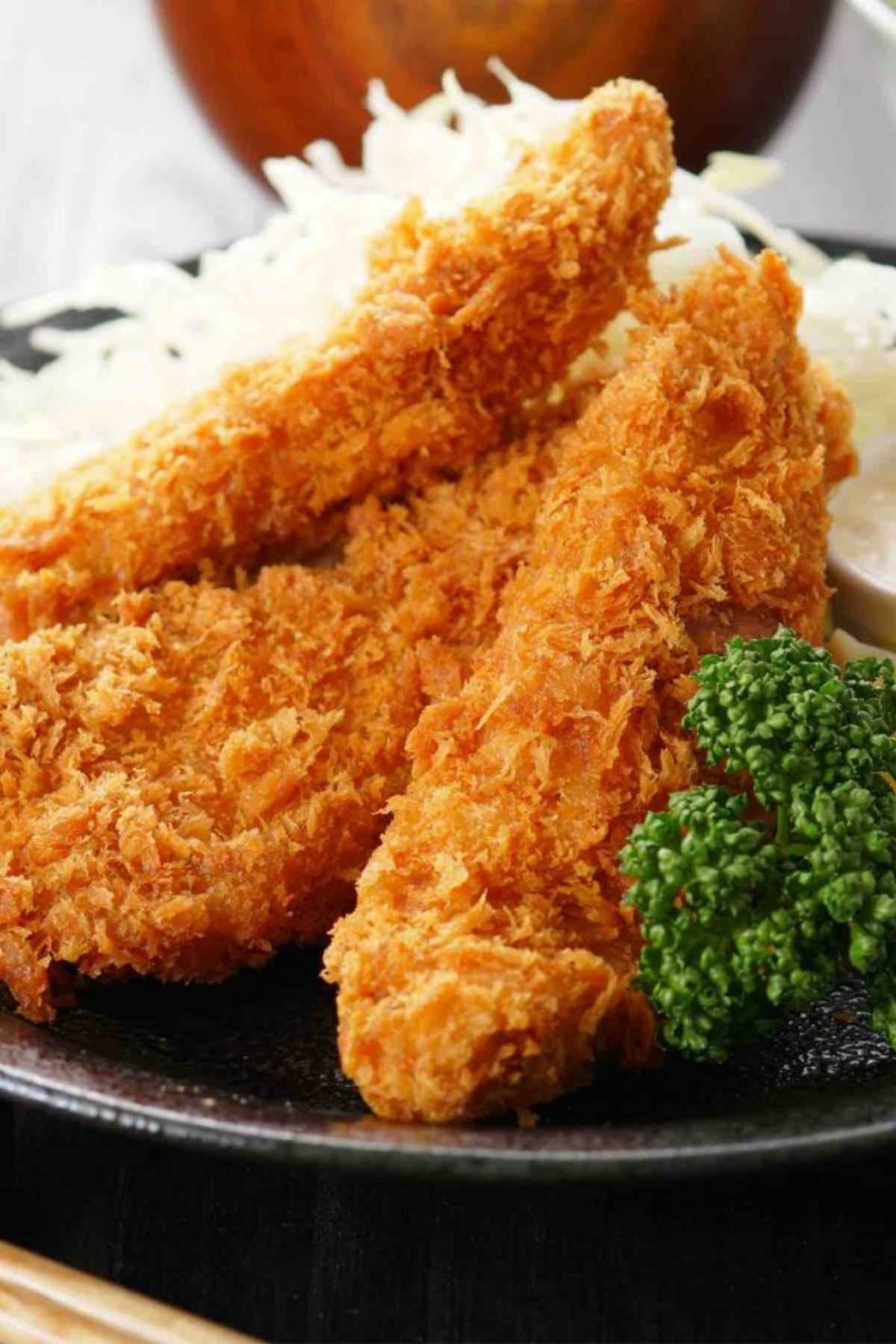 Ready in less than half an hour, these chicken tenders will be your new family favorite. Made with a few simple ingredients and paired with some homemade friends, resulting in an easy and flavorful meal.
From the pan-fried chicken breast to the tender noodles, chicken alfredo is a must-make! Ready and on the table in just over 30 minutes, this dish also features a creamy, dreamy sauce!
A bite-sized dish that's fun to make and even better to eat. Popcorn chicken tastes just like the KFC version. All that's missing here is your favorite dip – so go ahead and grab some mayo, ketchup or sweet and sour sauce.
Is there anything better than a warm bowl of soup on a cold day? This easy chicken noodle soup recipe comes together in just 30 minutes. Loaded with chicken, vegetables and noodles, and tastes just like the one grandma used to make.
If you and the kids like something with a little spice, then this recipe is for you. It's a delicious butter chicken dish that tastes like it came right from the restaurant. Made with simple ingredients, you can make this dish as spicy or as mild as you'd like.
Easy to make, and incredibly comforting! This recipe takes your love of chicken noodle soup and turns it into a casserole. Made with chicken, onion, and bell peppers that are all seasoned with a creamy sauce. Yum!
Whether you make these ahead of time or when you're ready to eat, chicken gyros are super easy. Simply marinate the chicken ahead of time while making some homemade tzatziki. So good, your whole family will love it!
Perfect any night of the week, chicken fajitas are quick and flavorful! A classic Mexican recipe that's made all on one pan. Seasoned, seared and cooked to perfection. Be sure to add in a squeeze of lime to give it an extra touch of flavor.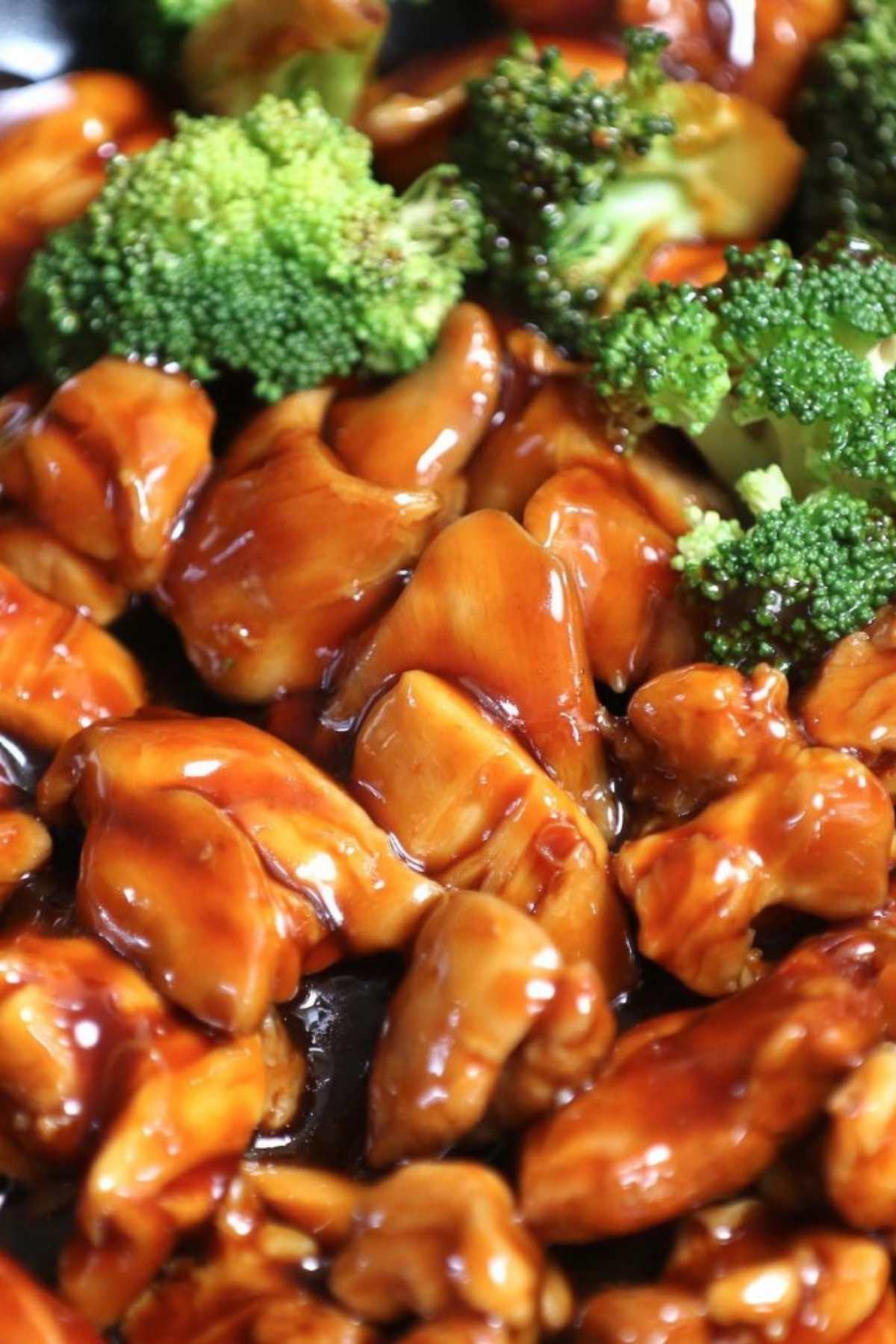 A super easy recipe that takes about 15 minutes and 5 ingredients. The best part? You probably have all of the ingredients already in your pantry. Loaded with savory and sweet chicken all smothered in a teriyaki sauce.
If you've ordered Chinese before, you've probably tried Chicken Lo Mein. This recipe now allows you to make this classic take out dish right at home. All it takes is some chicken, vegetables, egg noodles and a simple sauce.
Seeking a good comfort dish? Then you've come to the right place! It's a recipe that's loaded with chunks of chicken, penne pasta and chopped tomatoes. The star of this dish? The creamy cheese sauce!
Sweet and savory, this lemon chicken dish has the perfect balance with a tangy flavor. Ready in under 30 minutes, this dish is fun for your kids to make and they'll be impressed with the end result.
The comfort food dishes just keep coming! The hard part is choosing which one to make first! This one is filled with chicken chunks, penne pasta, and chopped tomatoes smothered in a creamy cheese sauce. It'll have your family wanting more, even when they're full.
Probably already a family favorite in your house, chicken chow mein is a popular takeout dish too. It's a one-pan dinner that's made with chicken, vegetables, chow mein noodles, and a homemade chow mein sauce. Also, it's way tastier than takeout.
Perfectly crispy and bursting with flavor, it's crispy chicken burgers! It's a delicious recipe that mariantes the chicken in buttermilk and seasons them in a spiced-flour mixture. Perfect for those family get togethers.
Satay chicken is perfectly paired with thai peanut sauce here. It's an authentic Thai dish that uses marinated chicken and puts them on skewers. It's delicious, easy and a recipe everyone will be begging for.
If spice isn't your friend, then this recipe is for you! It's quick, simple and bursting with flavor. Ready in just 30 minutes, mild chicken curry is perfect for those busy weeknights. Plus, you can make a batch and stick it in the freezer for another time.
On your table in 20 minutes, chicken stir fry includes tender chick and crisp vegetables. Ideal for when you want to encourage healthy eating.
You May Also Like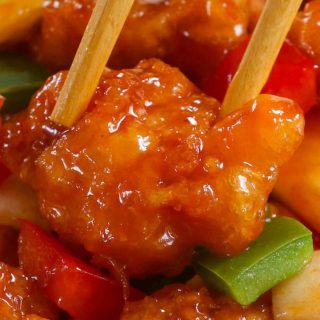 Kid-Friendly Sweet and Sour Chicken
Sweet and sour chicken perfectly combines crispy chicken, bell peppers, pineapple and onion. It's crispy, saucey and perfect for a weeknight dinner. Be sure to include some rice too!
Print
Pin
Rate
Ingredients
Chicken
1

pound

boneless skinless chicken thighs

cut into 1-inch pieces

1

teaspoon

salt

1/2

cup

cornstarch

1 1/2

cups

flour

1

egg

beaten

1

tablespoon

oil

1 ¼

cups

water

vegetable oil

for frying
Vegetables
1

red bell pepper

cut into 1" pieces

1

green bell pepper

cut into 1″ pieces

1

medium yellow onion

cut into 1″ pieces

1

tablespoon

oil

canola oil or similar

1

cup

pineapple chunks

fresh, or canned/frozen
Sweet and Sour Sauce
1/2

cup

sugar

¼

cup

rice vinegar

or white vinegar

2

teaspoon

garlic

minced, or garlic powder

2

tablespoons

soy sauce

low sodium recommended

1/4

cup

ketchup

2

tablespoons

cornstarch

mixed with 2 tablespoons water

sesame seeds

optional garnish
Instructions
In a large bowl, mix together the cornstarch, flour and salt. Add the egg, 1 tablespoon oil and water, whisking until smooth. (The consistency should be thick like pancake batter.)

Add the cubed chicken pieces to the batter and coat thoroughly. Let it marinate for 10 minutes at room temperature or up to one hour in the fridge (see note).

Add one inch of oil to a medium saucepan or deep fryer and heat to 350˚F. Set aside a wire rack and slotted spoon or mesh strainer.

Add the chicken to the hot oil in batches, frying for 3-4 minutes until golden and crispy. Remove to the rack with a slotted spoon and repeat for remaining chicken.

Place a skillet or wok over medium-high heat. Add the 1 tablespoon oil, onion and bell peppers and sauté for 2-4 minutes until slightly softened.

Add the pineapple to the pan followed by the sauce ingredients: garlic, sugar, vinegar, soy sauce and ketchup. Bring to a simmer and give it a taste test, adding sugar and vinegar to get the balance to your liking.

Mix the cornstarch and water together in a cup. Then slowly stir it into the pan. Reduce heat slightly and simmer for 2-3 minutes or until the sauce is thick enough to coat the vegetables.

Add the cooked chicken back to the pan and stir to coat evenly. Remove the skillet from heat (the sauce will thicken further and become sticky).

Garnish with optional sesame seeds and serve immediately.
Tried this recipe?
Follow or tag us on Pinterest @izzycooking