Whether you're looking for some inspiration for a child's party, or just want to try something different, you're sure to find a new favorite here. We've collected 25 of the best Disney Recipes for you to try.
If you've ever been to a Disney theme park, you know they're masters of creating ingenious ways to celebrate their brand. The food they serve is a prime example!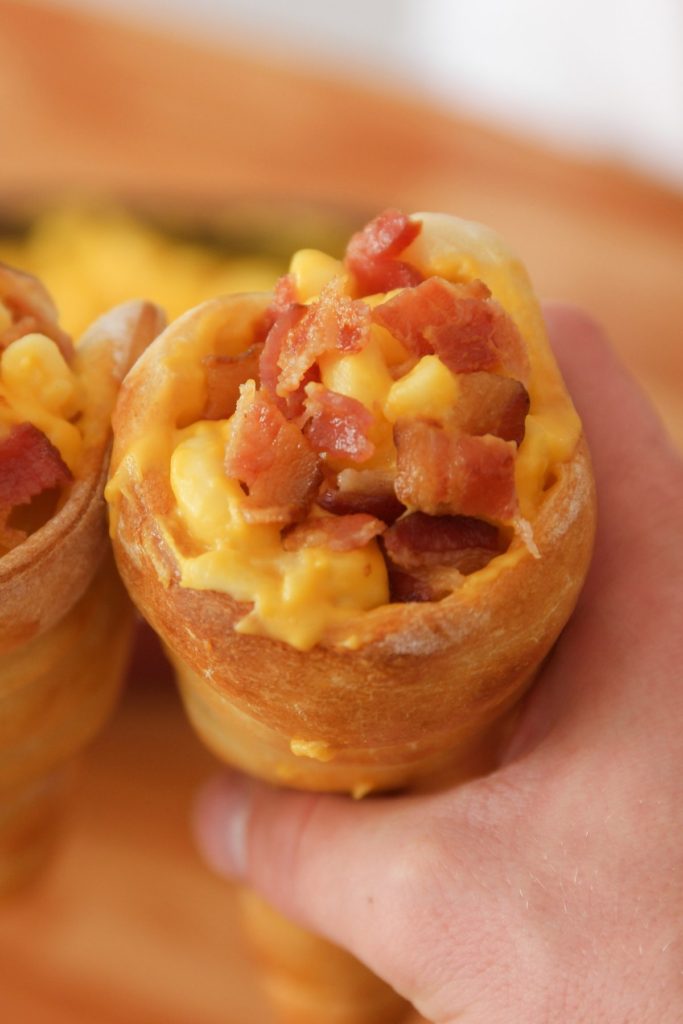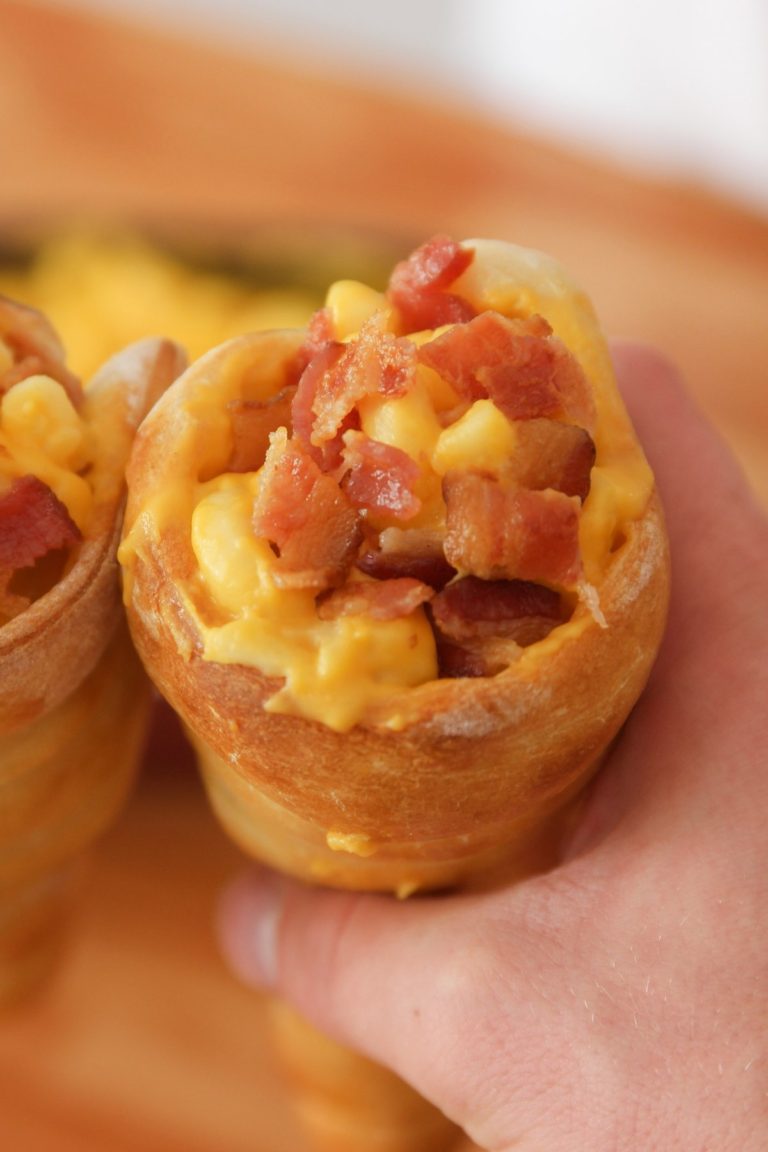 This post may contain affiliate links. Please read my disclosure policy.
Your kids will love this hand-held dish! The mac and cheese is stuffed into store-bought pizza dough, and then baked until hot! This would also be a fun dish to serve at a casual get-together. 
It takes just 35 minutes to make these deep-fried treats! They're tossed in cinnamon sugar and served with sweet chocolate sauce.
Perfect for a weekend brunch, this tender bread pudding is topped with a sweet banana sauce that's really indulgent! Enjoy it with a hot cup of coffee or tea. 
Your kids won't be able to resist these waffles shaped just like Mickey Mouse! Serve them with fresh berries and maple syrup. 
Topped with bacon and 3 kinds of cheese, your kids won't even notice the eggs! This dish can be enjoyed any time of the day. 
Soft pretzels are a staple at theme parks, so your family will love the idea of eating these cheese-filled treats at home! Serve them as a snack or enjoy them on game night! 
Similar to soft-serve ice cream, this frozen treat is made with pineapple and the milk of your choice! Enjoy it on a hot summer's day! 
Serve these fun milkshakes at your next birthday celebration! They're fun to make, creamy, and taste great!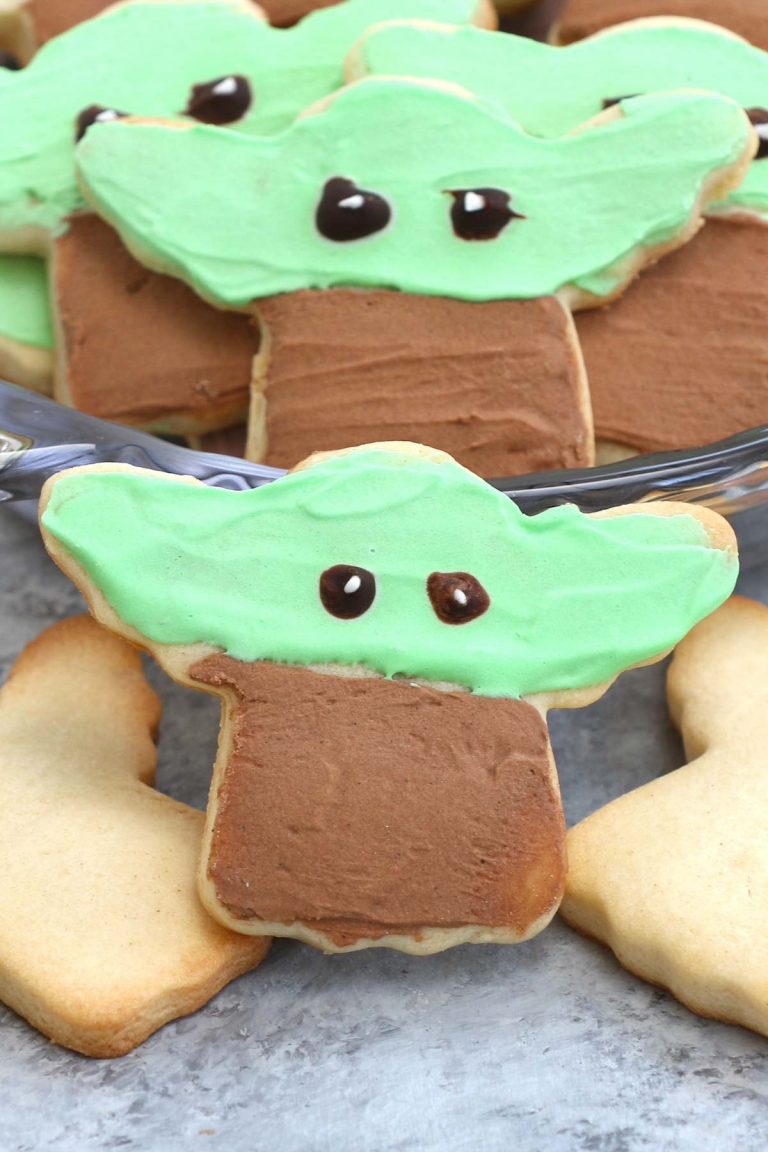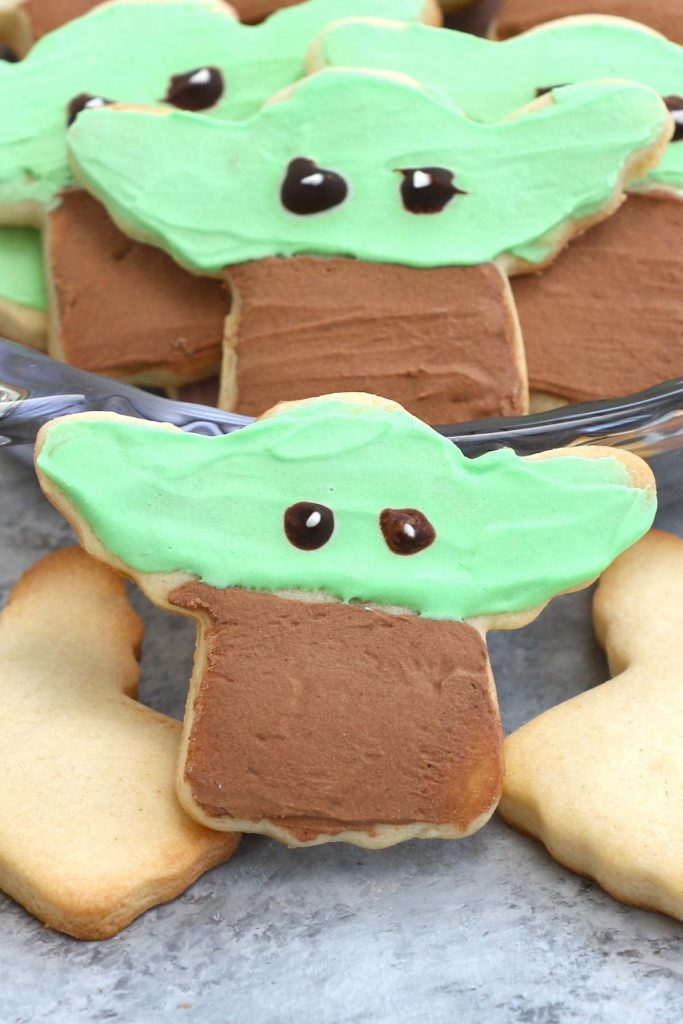 Get your kids involved in this recipe! The cookies are decorated to look like Baby Yoda, and are definitely fun to eat. This is a great idea for a Star Wars themed birthday party!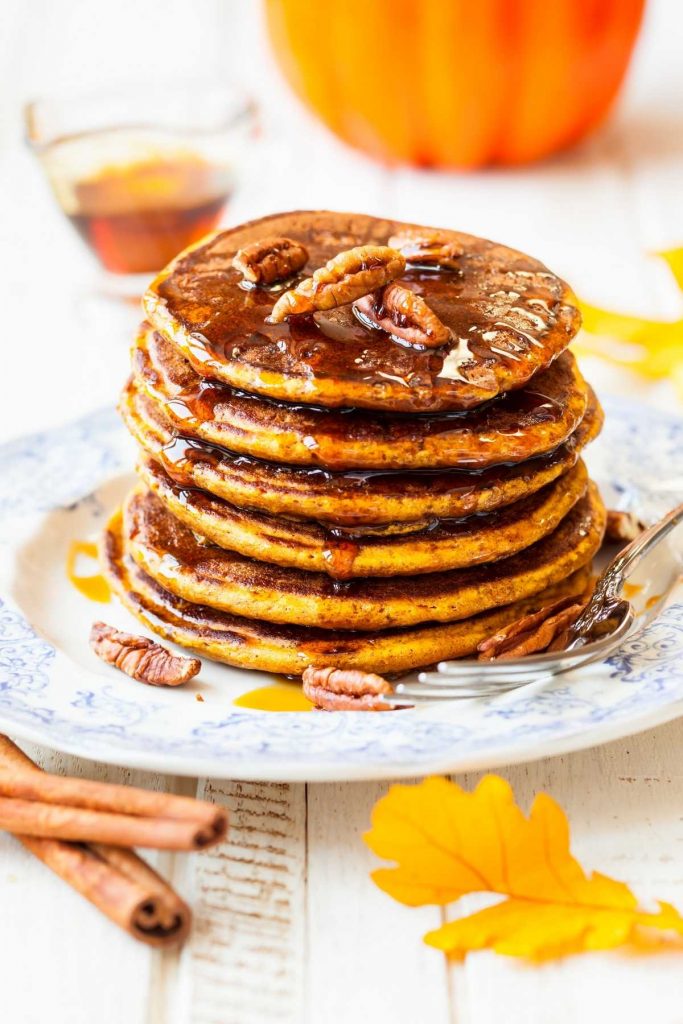 Pancakes are extra special when you add a little pumpkin. This recipe also includes warm spices like cinnamon, ginger, nutmeg, and cloves, to amp up the flavor! Serve them with warm maple syrup.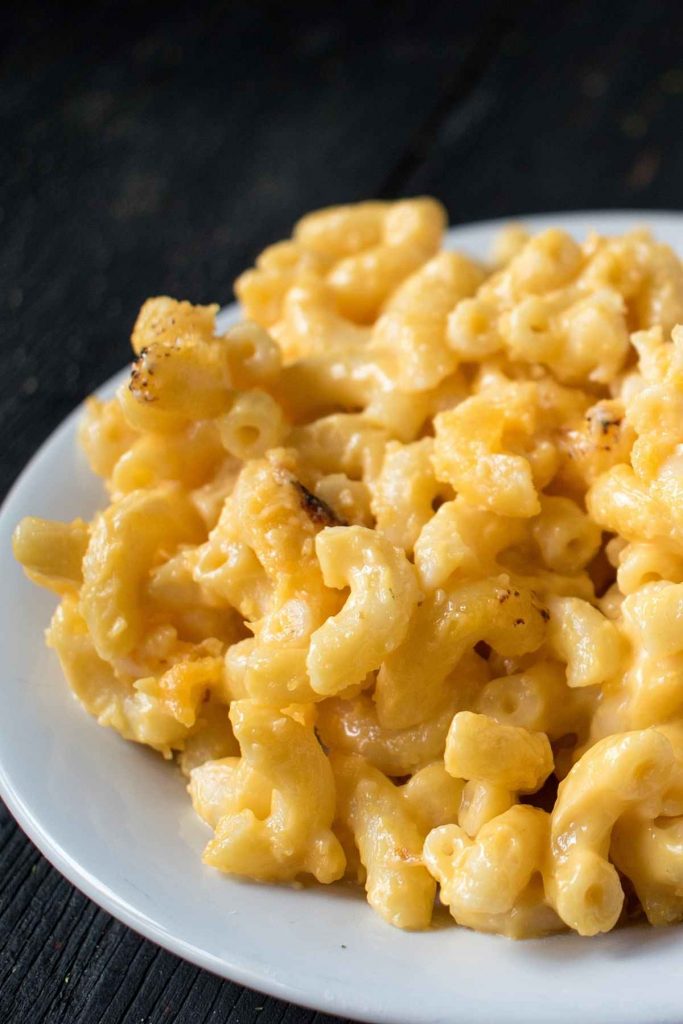 The creamy mac and cheese dish is tender, delicious, and takes just 25 minutes to make! Enjoy it on its own as a snack, or serve it as a side at lunch or dinner! 
Your kids will love these sweet treats! All you need is Chex cereal, white chocolate chips, butter, vanilla, and powdered sugar. Add it to lunch boxes as a surprise! 
This treat is a combination of two delicious desserts – brownies and cheesecake! Serve it with ice cream or enjoy it with a hot cup of coffee or tea! 
This is the perfect snack to nosh on during the day. It's sweet, savory, and satisfying!
Shaped like Mickey Mouse, these rice krispie treats would be perfect for a child's party. The recipe makes enough for 6 treats and can easily be doubled.
If your little one is into the Frozen franchise, they'll love this hot chocolate! It's a bright blue color and couldn't be more fun!
Serve these fun chocolate-covered bananas at a kid's party or a summer get-together! The kids will love decorating their own bananas. 
If you loved caramel apples as a kid, you have to try this recipe. The apples are dipped in caramel and white chocolate, and then smothered in a crunchy coating! They are over the top good. 
Elevate your nacho game with lobster! This dish would be ideal for a special occasion or a milestone birthday celebration. 
Oreo cookies make it easy to decorate these fun cupcakes! With just a handful of ingredients and a box of cupcake mix, these treats are ready in less than 30 minutes.
If you're not familiar with the word, totchos are nachos made with tater tots! Serve them as a special treat on game day with sour cream and salsa! 
This is a fun take on French toast and bananas! Serve it with maple syrup for a weekend brunch! 
If you haven't had a Monte Cristo sandwich before, it's a ham and cheese sandwich that's dipped in egg and fried. This recipe uses ham, turkey, and swiss cheese!  
Here's a different way to enjoy s'mores. There's a piece of caramel inside which takes them to a whole other level! This would be fun to make with the kids on a Friday or Saturday afternoon.
Peanut butter and chocolate come together to make these tasty treats. The graham crackers add a nice crunch that you'll love!
You May Also Like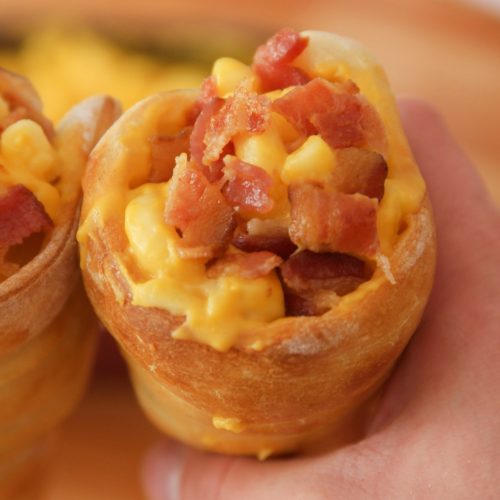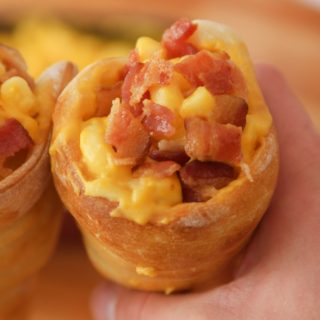 Disney Mac and Cheese Pizza Cones
Your kids will love this delicious Disney recipe! The mac and cheese is stuffed into store-bought pizza dough, and then baked until hot! This would also be a fun dish to serve at a casual get-together.
Print
Pin
Rate
Ingredients
1

package refrigerated pizza dough

1

egg

lightly beaten

8-12

oz

macaroni and cheese

ingredients called for on macaroni and cheese package

bacon bits

optional garnish
Instructions
Preheat the oven to 350F degrees. Take a regular 8.5×11" sheet of paper and form a cone shape. Repeat for remaining 5-7 cones.

Take a slightly larger sheet of aluminum foil and wrap around paper cones according to the video. Repeat for remaining cones.

Sprinkle flour on a flat surface and roll out pizza dough to about 18 inches square.

Using a sharp knife, slice 2-inch wide strips from the dough. Wrap one strip around each cone. Brush with egg wash.

Bake for 25 min or until golden, preparing mac and cheese in the meantime.

Remove cones from the oven, cool for 5 min and carefully remove foil and paper. Fill with mac and cheese and garnish with bacon. Serve and enjoy!
Tried this recipe?
Follow or tag us on Pinterest @izzycooking