What can you do with cannellini beans? So many things! These beans have a pleasant taste and tender texture, making them easy to incorporate into your dishes. They're an excellent source of plant-based protein and can be used in almost everything from pasta to casseroles to salads. Check out these easy and delicious Cannellini Bean Recipes below!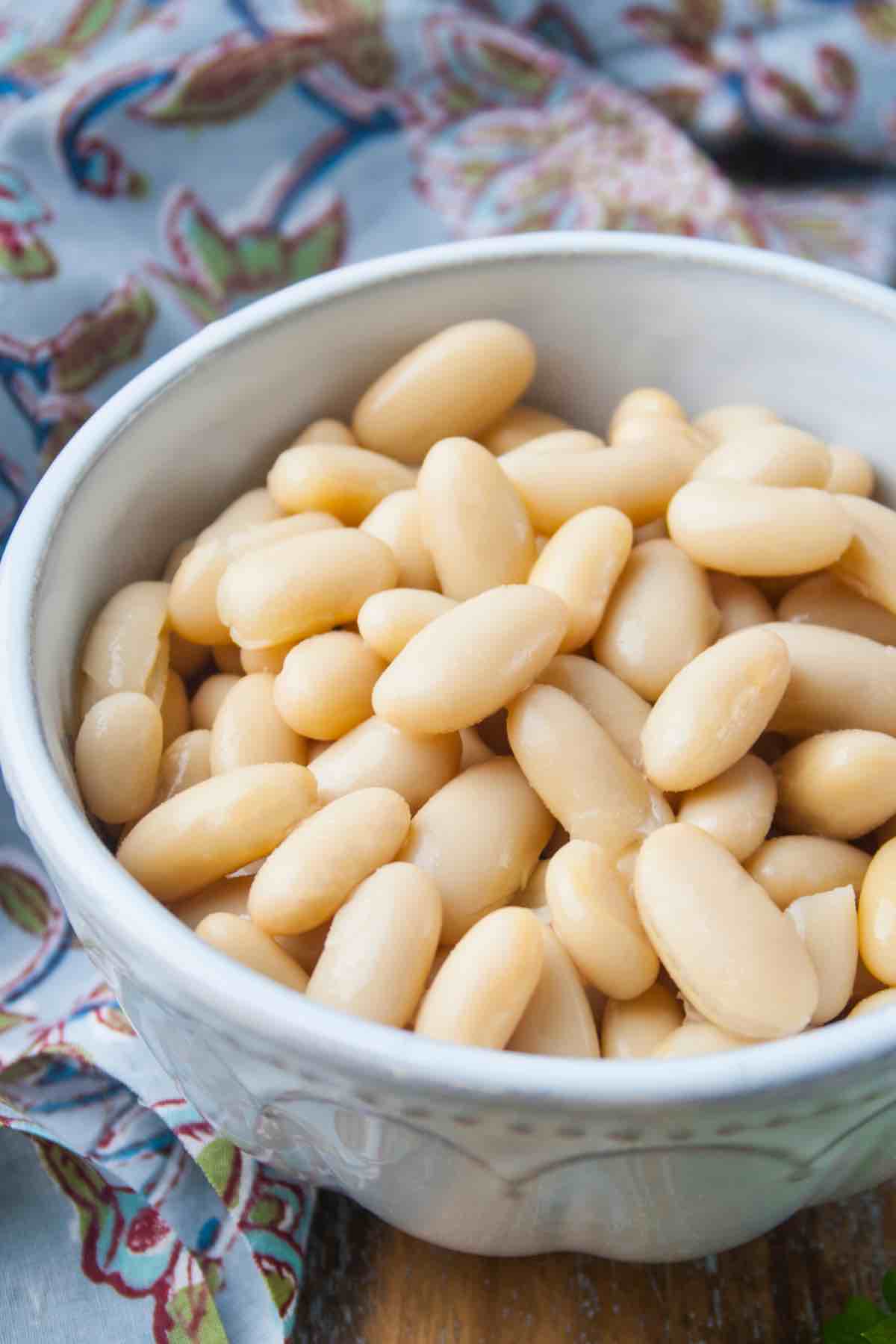 Cannellini is a type of Italian bean that is very popular all over the world. Sometimes called white kidney beans, they're a versatile pantry staple in many homes. You can buy them pre-cooked in a can, or you can get them as dried beans. They're inexpensive and have a super long shelf life. Best of all, they're incredibly nutritious and quite tasty, too.
What are Cannellini Beans?
Cannellini beans are from Italy, which is also where the name originates. They are kidney beans with a creamy white color and are closely related to red kidney beans. When cooked, these beans have a soft, fluffy texture and a mild, almost nutty flavor.
Cannellini Beans Nutrition and Benefits
Like other beans, cannellini beans are super nutritious and offer a host of health benefits. They are a wonderful source of fiber, folate, iron and magnesium. Another major benefit is that they are an excellent source of plant-based protein, with about 10 grams in each serving. Protein helps to build muscle and keeps you fuller for longer.
What is Another Name for Cannellini Beans?
Quite often, cannellini beans are simply referred to as white kidney beans, due to their shape.
How to Cook Cannellini Beans?
You can purchase canned cannellini beans which are already cooked and ready to eat. If you have dried cannellini beans, cooking them is a simple process using a pot, pressure cooker or Instant Pot. If you're using a pot on the stovetop, soak your beans overnight to drastically reduce the cooking time. Add 1 cup of chicken or vegetable stock and 1/2 cup of water to the pot. Allow the beans to slowly simmer by keeping the heat low. One pound of beans will be fully cooked in about 2 hours. If you're using a pressure cooker or Instant Pot, your cooking time will be about 45 minutes to an hour.
Best Cannellini Beans Recipes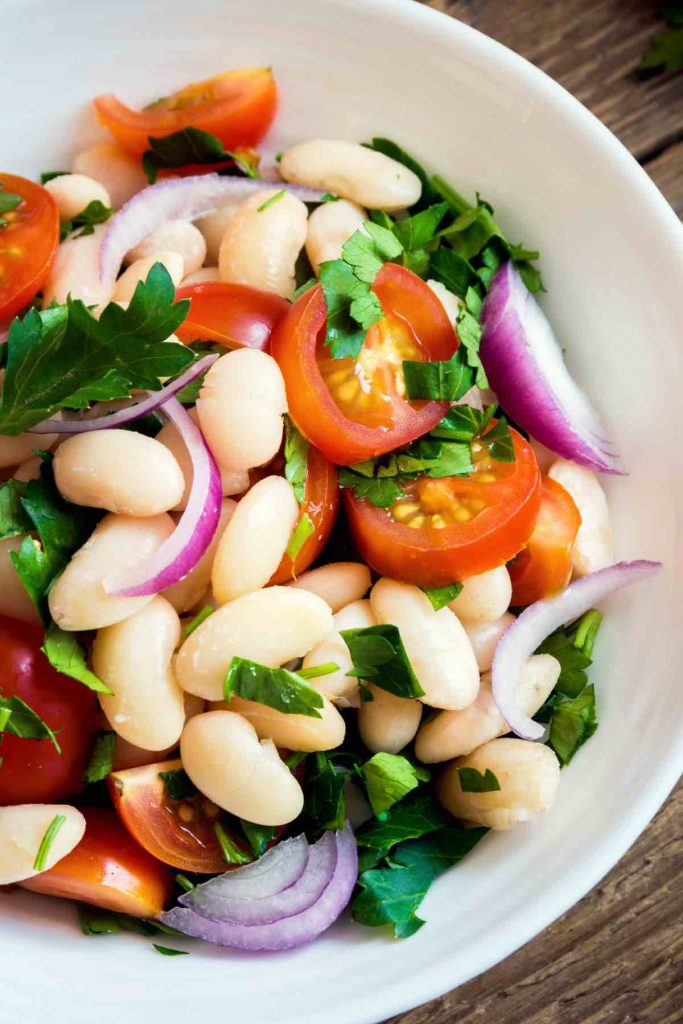 In just five minutes, you can whip up a fresh and flavorful cannellini bean salad for the perfect last-minute side. You'll love the Mediterranean flavors of this simple, satisfying dish.
When the nights get chilly, serve up a warm bowl of comfort with this vegan-friendly soup. This Mediterranean cannellini soup is wholesome and hearty, with 15 grams of protein per serving.
This cheesy casserole makes a delicious Italian-inspired entree or side dish. Bring this crowd-pleasing vegetarian casserole to a potluck or serve at your next dinner party.
Here's another cannellini recipe to try this winter, or any time you're feeling under the weather. White kidney beans and spinach make a delectable combination in this nutrient-dense soup.
With simple ingredients and just five minutes of prep time, this dish is a no-brainer. Enjoy this flavorful dish for lunch or dinner on Meatless Monday.
This vegetarian pasta dish is made with protein-rich cannellini beans and sautéed spinach. If you want to add meat, slices of chicken or whole shrimp are tasty options.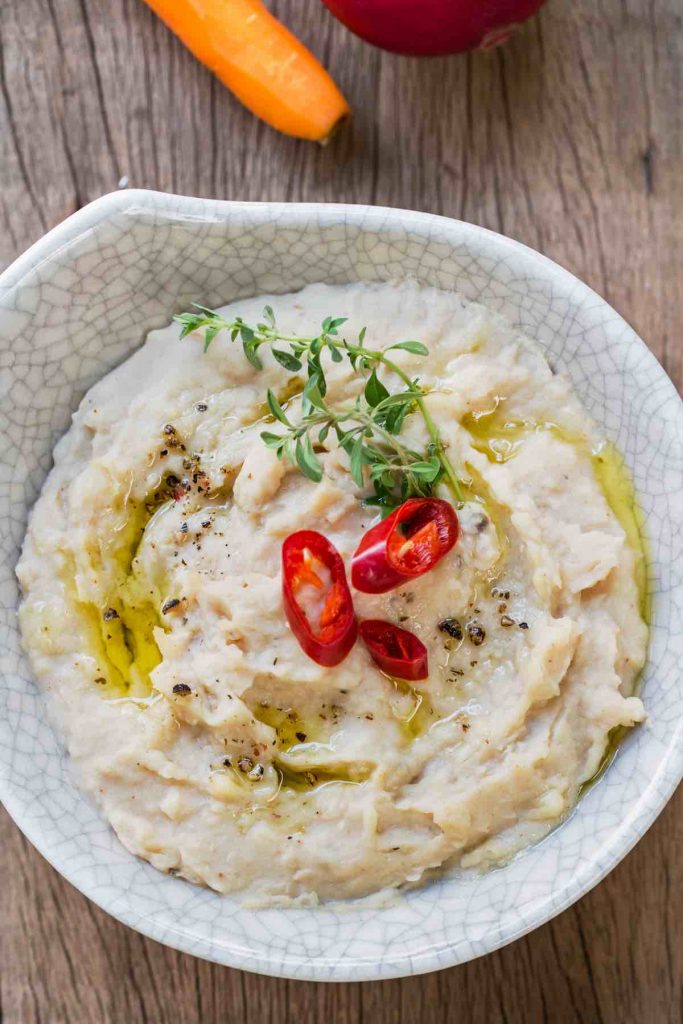 If you like hummus, you'll love this super creamy cannellini bean dip. Season with salt, garlic and paprika and enjoy with toast or pita chips for an irresistible snack.
Wondering how to cook dried cannellini beans? Use your Instant Pot to pressure cook these beans until they're tender and ready to eat. You can even add in garlic and fresh herbs for more flavorful beans.
Made with black beans and white cannellini beans, this vegan chili makes a wholesome and filling one-pot meal. Serve with all your favorite toppings like avocado, salsa or tortilla chips.
No chickpeas? No problem! This tasty hummus is made with canned cannellini beans to make the perfect dip or spread. Use it to enhance your sandwiches or as a dip for veggies and chips.
This easy side dish is full of flavor and packed with good nutrition. Garlic-sauteéd spinach and cannellini beans are tossed in lemon juice and fresh herbs for an elegant Whole30 dish.
This hearty bean stew will leave you completely satisfied with every bowl. Make a big batch on Sunday and enjoy this comforting dish throughout the week.
Cannellini Beans Substitute
You may not always be able to find cannellini beans at the store. Fortunately, many other beans can be used as a substitute for any of these recipes. Chickpeas, butter beans or red kidney beans can all be used in place of cannellini beans.
You May Also Like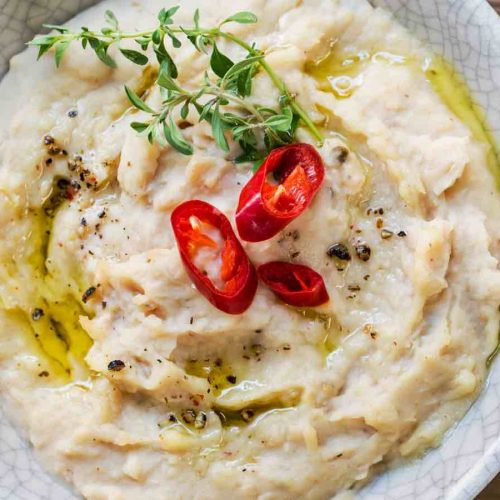 Easy Cannellini Bean Dip
Cannellini Bean Dip is smooth, flavorful, and easy to make. It's one of my favorite cannellini bean recipes.
Print
Pin
Rate
Ingredients
1

can Cannellini Beans

16 oz.

¼

cup

olive oil

2

tablespoons

water

1 ½

tablespoons

lemon juice

1

clove

garlic

minced

salt and pepper

to taste
Instructions
Rinse and drain your beans.

Add all the ingredients into the food processor.

Blend for about 30 seconds or until smooth.

Taste and adjust the seasonings. Serve and enjoy!
Tried this recipe?
Follow or tag us on Pinterest @izzycooking