These 28 Breakfast Meal Prep Ideas prove that eating a healthy and delicious breakfast is easy to achieve with a little prep work the night before. They're great for busy mornings and will have you feeling energized! From breakfast tacos to breakfast pizzas to many on-the-go meals, you'll get inspired!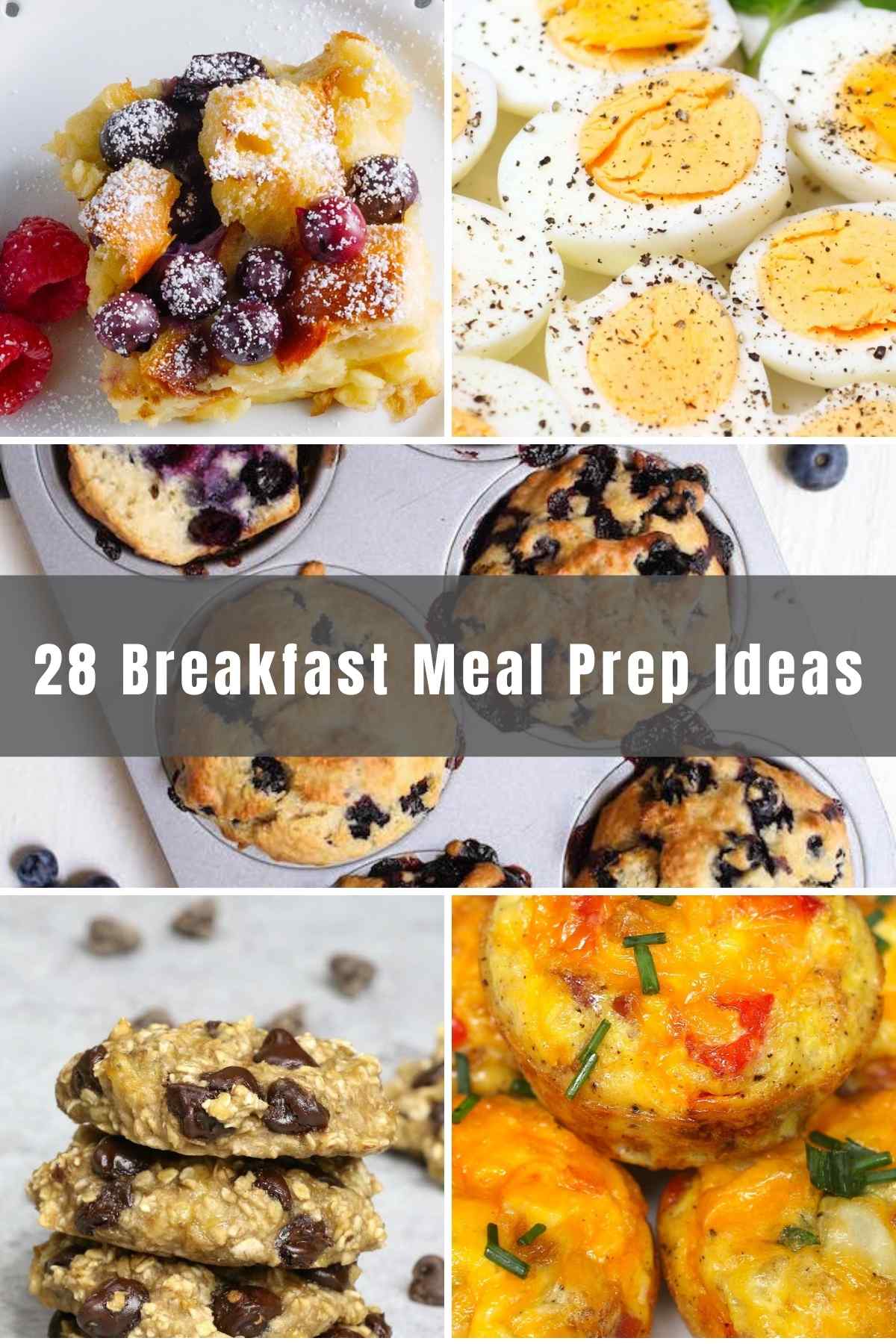 Can You Meal Prep with Eggs?
Yes, absolutely! Use them to make a frittata, a batch of breakfast egg muffins, hard-boiled eggs, omelets in a jar, quiche, or even scrambled eggs! The possibilities are endless, plus, prep for these dishes requires minimal effort.
What Are Some High-Protein Breakfast Meal Prep Ideas?
If you're a plan-ahead type of person or trying to save some in the morning, meal prep is for you! Some great options that are also high in protein are breakfast burritos, healthy breakfast casserole, protein waffles, overnight oats, and breakfast quiche. If your meal has eggs, you can count on it being high in protein.
Pro Tips for Breakfast Meal Prep
Buy high-quality fresh ingredients: When meal prepping, you want to ensure you get the most flavor from your food. That's why it's important to use fresh ingredients instead of preserved foods, that can lose taste over time.
Plan ahead: This step is vital when it comes to meal prep, especially if you're busy. You want to ensure you set aside enough time to properly prep. The bonus is you'll save time during the week because your ingredients have already been prepped!
Use meal prep containers and mason jars to make your breakfast portable: Jars give your food an appetizing appearance, allow you to portion out for the week, and they can go right into the microwave!
Healthy Breakfast Meal Prep Ideas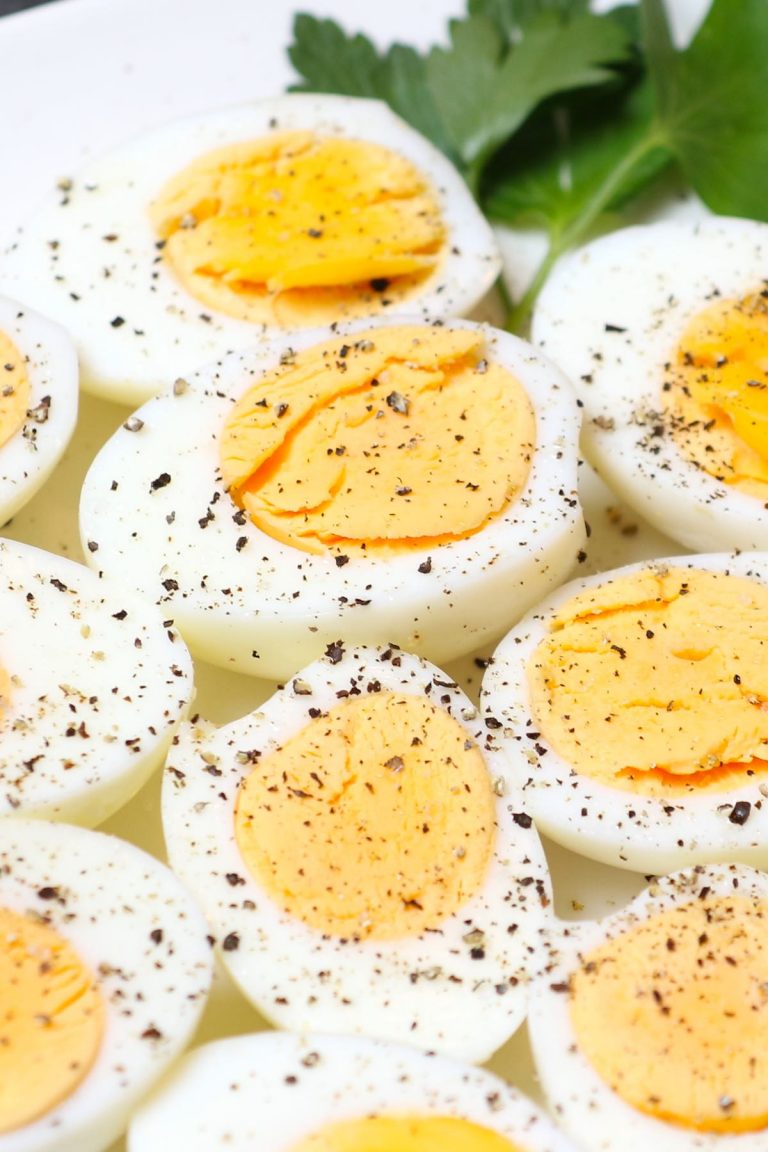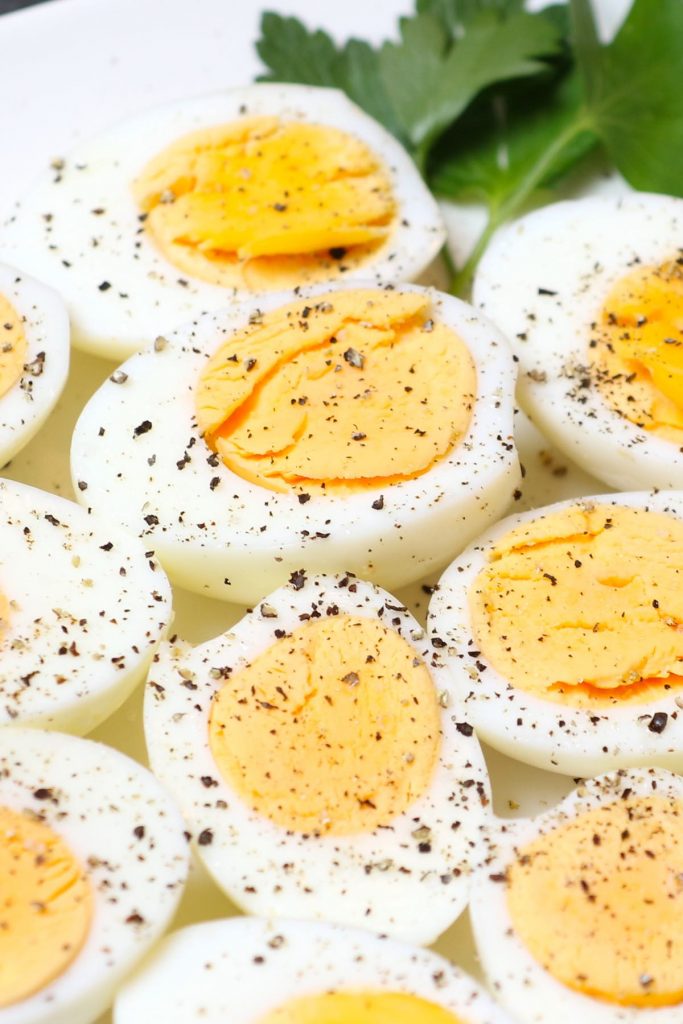 Hard boiled eggs in an air fryer? Yes, it's true! This recipe produces a breakfast that's cooked to perfection every time. The surprise here is there's no water required!
If you're looking for a muffin recipe that's bursting with flavor, this one's for you! Not only are these muffins healthy, you'll also enjoy a delicious burst of blueberries in every bite! Plus, these muffins are low in sugar and fat!
Is there anything better than waking up and having your breakfast ready to eat? These overnight oats are a time-saving winner! The recipe also includes some tips on toppings and how to make a larger batch.
If you have a bunch of overripe bananas on your counter and plan to bake a batch of banana bread, go for it – even if you don't have any baking soda on hand. It's a popular item for potluck parties.
Grab your favorite fruit for this one and combine it with some yogurt and granola. It's the perfect breakfast for people on the go! Make it the night before or the day of, for a deliciously creamy start to your day.
Grab and Go Breakfast Meal Prep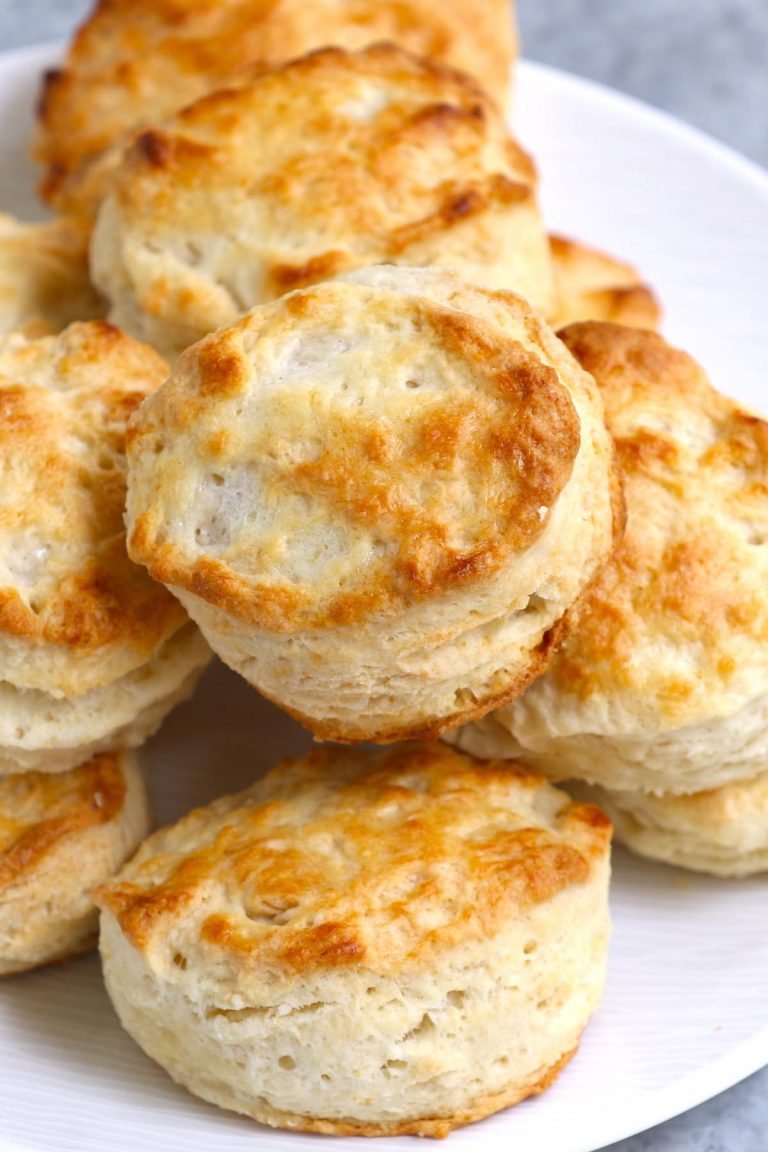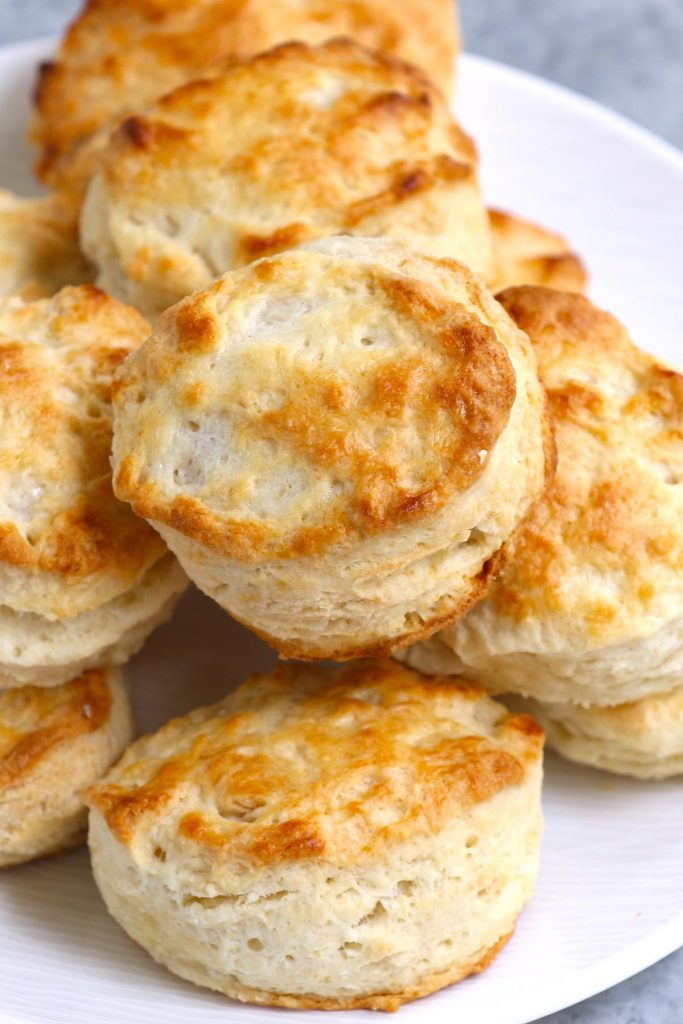 Here's a copycat recipe that doesn't disappoint. Made with buttermilk, these biscuits turn out flaky, buttery, and crispy. Say goodbye to the long lines at the bakery and hello to fresh biscuits at home!
Both healthy and delicious, these banana oatmeal cookies are a must-try! Made with bananas, oats and chocolate chips, this treat will easily satisfy any craving.
These protein-rich egg cups are satisfying and delicious! Perfect for a make ahead breakfast or brunch, they're soft on the inside, and crispy on the outside.
Super simple and ready to eat or freeze, breakfast burritos will make your mornings easier! They're made with eggs, cheese, sautéed peppers, onions, and cooked ham. You can also skip the ham for a vegetarian option, too.
Gone are the days when cookies were just eaten as a treat. In fact, with this recipe you'll get to choose from 6 different varieties! Made with oats and sweetened with maple syrup, these treats are perfect for a quick breakfast on-the-go.
These granola bars are both soft and chewy. Plus, they're completely versatile and can be changed to suit your tastes. Try them with dried fruits, nuts, or chocolate for something different!
Breakfast Meal Prep for Weight Loss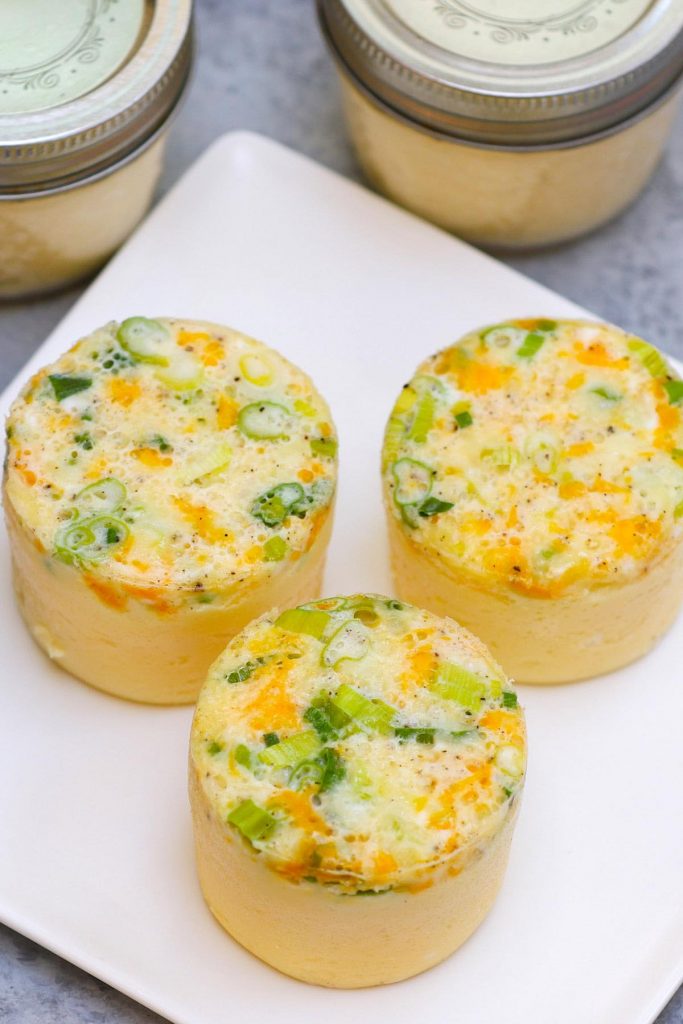 Sous vide egg bites are a copycat recipe that's easy to recreate at home. From healthy to nutritious, and flavorful too, this is an easy breakfast you don't want to miss.
Breakfast smoothies are fantastic on their own or to complement your regular breakfast. They're premade, delicious, and incredibly healthy. Bonus, they're ready in just 20 minutes!
Freezer oatmeal cups are the perfect make-ahead breakfast recipe that your kids can help you prepare. From nuts to dried fruit, your kids will love customizing this breakfast dish. Plus, they'll never know just how healthy it is!
We think we've found your new favorite keto breakfast sandwich! Low in carbs but high in healthy fats, this dish is full of intense flavor. From avocado to sausages and cream cheese too, this recipe has it all!
These miniature sized frittatas are great for a weekend brunch or they can be enjoyed on weekdays too! Try them with a dash of hot sauce for a bit of spice!
Other Easy Meal Prep Breakfast Recipes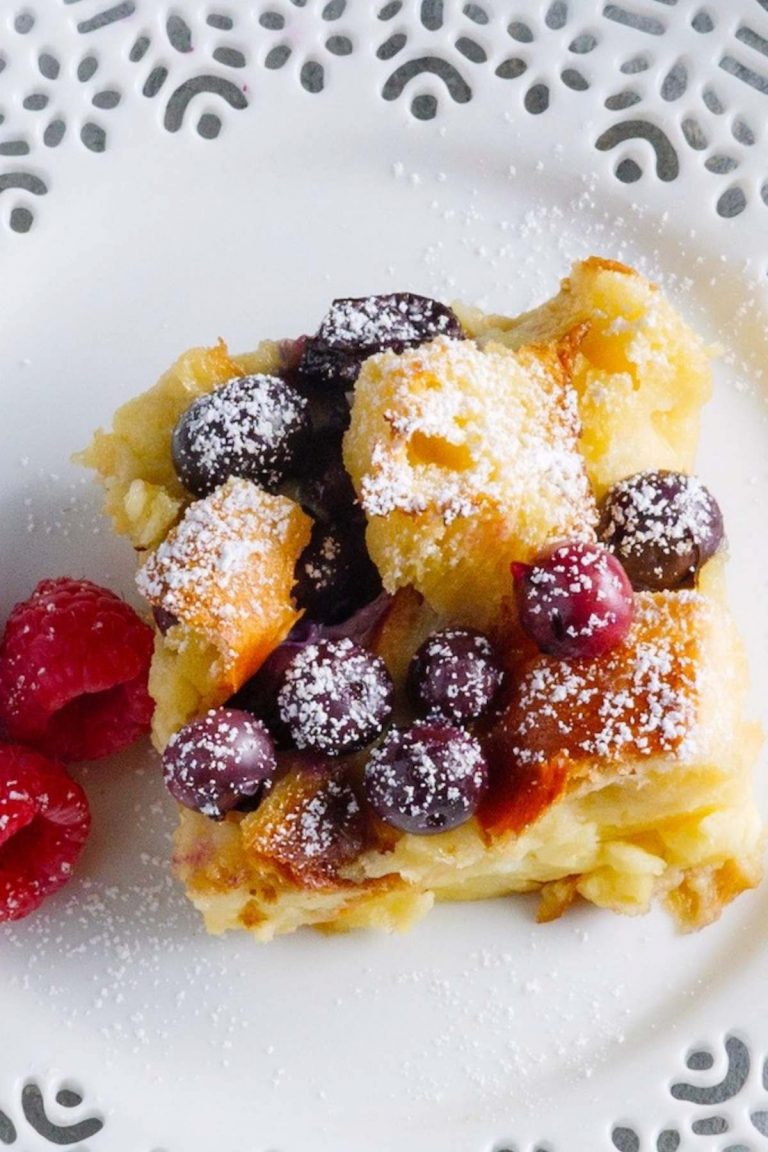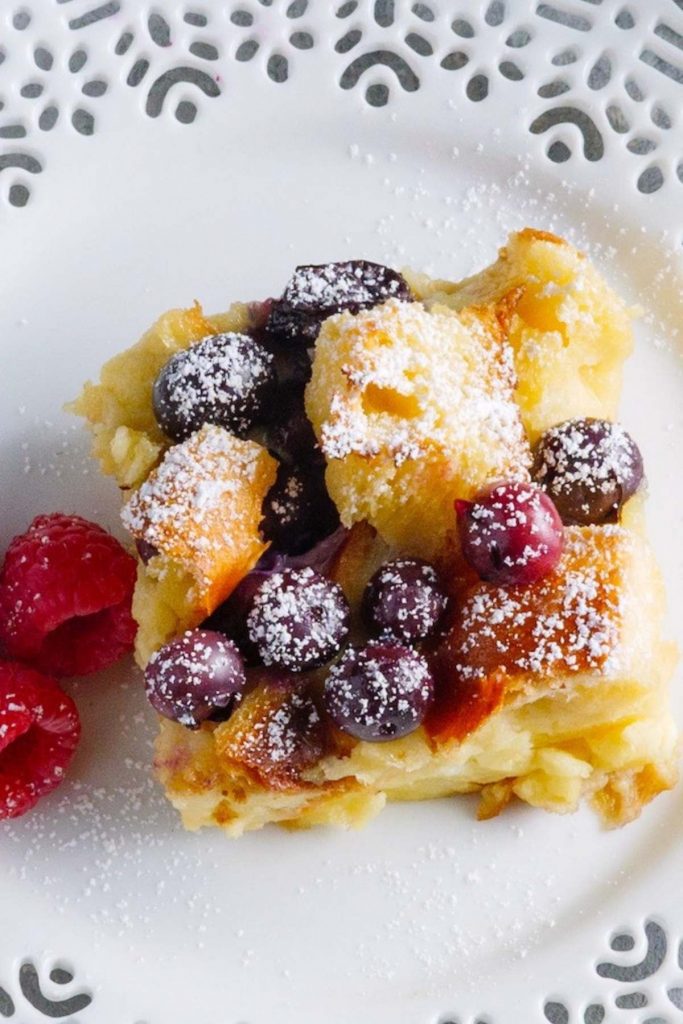 Deliciously sweet and crispy, this dish shines with its custard topping! Bake and serve right away, or prepare as an overnight dish to enjoy the following day.
Eggs, cheese, bacon, spinach, onions, and bell peppers combine to make these delicious breakfast egg muffins. They're perfect to make-ahead and take just a few minutes to prepare.
Here's one for the kids or pizza lovers in the house! This bacon, egg, and cheese breakfast pizza is topped with delectable ingredients and cooked to perfection in just 15 minutes!
Is there anything better than eating fluffy pancakes with your family? With this simple make ahead recipe, you and your family can enjoy pancakes whenever you like!
Breakfast quiche is the easiest way to feed a crowd. It's a savory breakfast dish that'll have your family asking for more. Plus, you can customize this dish with your family's favorite fillings too!
Are you ready for a recipe that combines all your favorite breakfast staples? Loaded with meats, eggs, and veggies, it's easy to make and wonderful to eat!
Breakfast tacos are one of the easiest meals to make ahead, plus they're hearty and filling too! Each taco is layered with protein-rich beans, eggs, bacon, and cheese, all on a tortilla shell. Make these a few days ahead and pop them into the freezer to enjoy later.
Easily labeled a favorite holiday staple, sausage and cheddar bread pudding is always a hit. Loaded with tasty ingredients, it's sure to impress any crowd!
Here's the breakfast meal you've been looking for. It's full of incredible flavors and made in one skillet! Simply mix the ingredients, cook, and enjoy!
Are you ready to start your day off right? These protein waffles will do just that! Easy to make in your blender, this dish is low in carbs, low in fat and high in protein. It can't get any better than that!
Whether you're making eggs for yourself or a family of 4, this recipe has you covered. It's a make ahead dish that uses canning jars to store your vegetables, cheese and all your favorite options all in one place. Fresh for up to three days, all you have to do is crack some eggs and dump the contents of the jar into a skillet!
It's time to switch things up and have dinner for breakfast! These make-ahead breakfast quesadillas combine eggs, beans, corn, cheese, salsa and more, all wrapped up in a soft tortilla shell. Enjoy!
Easy Breakfast Blueberry Muffins (Meal Prep)
These blueberry muffins are healthy, low in sugar and fat. They're one of our favorite breakfast meal prep recipes and easy to make ahead of time.
Print
Pin
Rate
Ingredients
1

cup

whole wheat flour

½

cup

quick oats

2

tsp

baking soda

1/4

tsp

salt

1

large egg

1

cup

buttermilk

¼

cup

maple syrup

1

tsp

vanilla extract

1/3

cup

canola oil

1

cup

fresh blueberries

or frozen blueberries (8 oz)
Instructions
Grease a 12 standard-size muffin cups with oil. Alternatively, line the pan with cupcake liners.

In a large mixing bowl, combine flour, oat bran, baking soda and salt.

In a medium bowl, whisk the egg, buttermilk, maple syrup, vanilla extract and canola oil together.

Whisk the wet mixture into the dry ingredients until thick and smooth.

Optional: Toss the blueberries with 1 tsp flour to coat. This will prevent them from sinking to the bottom.

Fold the blueberries into the batter.

Spoon the batter into the prepared muffin pan so the cups are ¾ full.

Bake for 15-20 minutes until the tops are golden and a toothpick inserted into the middle comes out clean.

Remove from oven and let cool completely in the pan.
Tried this recipe?
Follow or tag us on Pinterest @izzycooking