Vietnamese cuisine is based on five flavors: sour, bitter, sweet, spicy, and salty. The popularity of Vietnamese food has grown over the years, with restaurants available in cities around the world.
Whether your favorite Vietnamese food is a steamy bowl of pho or a savory banh mi sandwich, we've got you covered. Keep reading for 19 popular Vietnamese recipes.
Best Vietnamese Recipes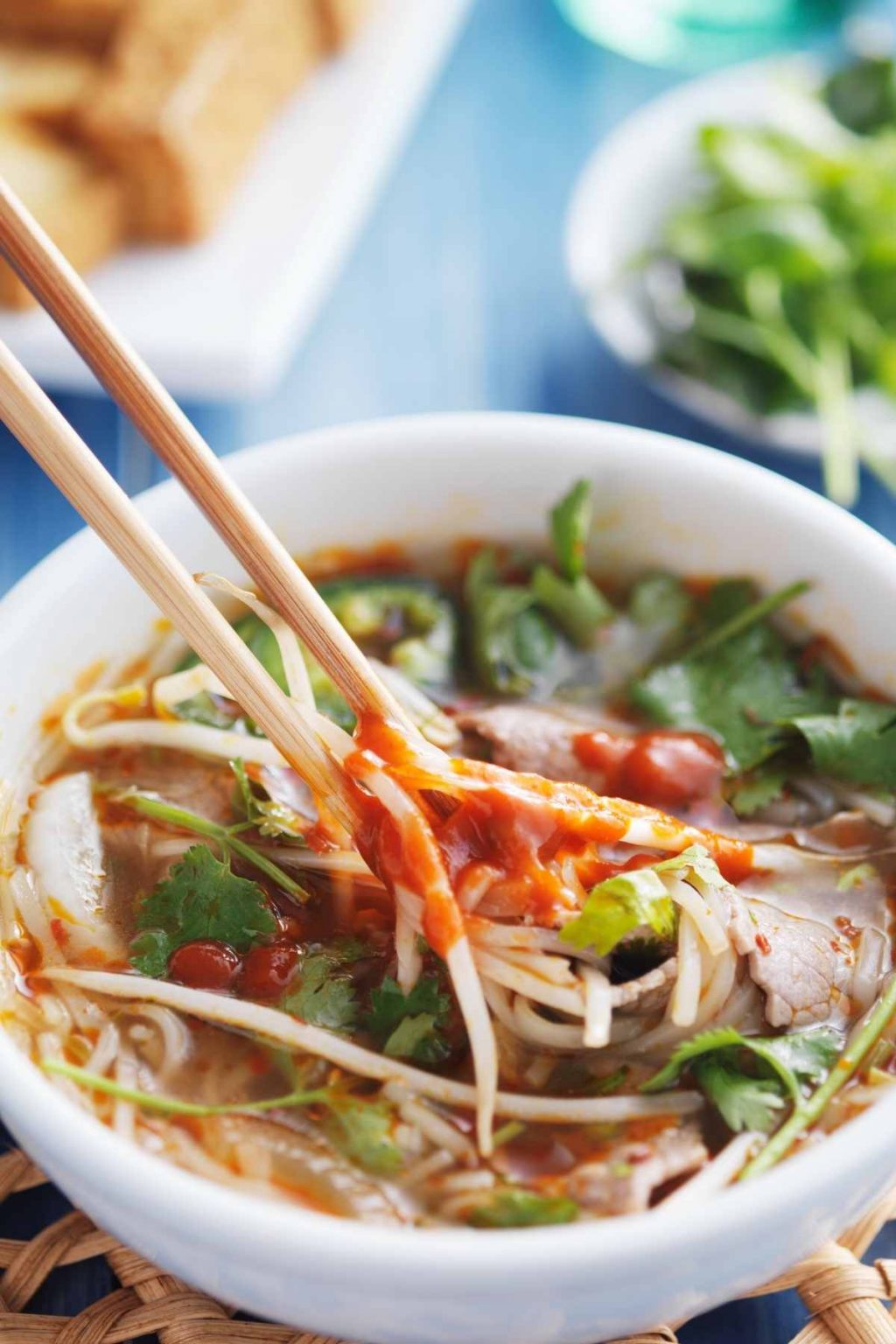 A hot bowl of pho loaded with meat, noodles, and bean sprouts is the perfect meal to enjoy on a cold day! The secret to a good pho is all about the broth. You'll love the flavor of this soup.
Serve these thin and crispy crepes filled with shrimp, pork, and veggies for a delightful lunch. Don't forget about the lime fish dipping sauce, included in the recipe!
This dish has a lot of ingredients but comes together in just 45 minutes! Serve the fritters as appetizers with the dipping sauce included in the recipe.
Here's something new to serve on Meatless Monday! These savory sandwiches are stuffed with marinated extra firm tofu and pickled veggies. You'll love the combination of flavors and textures.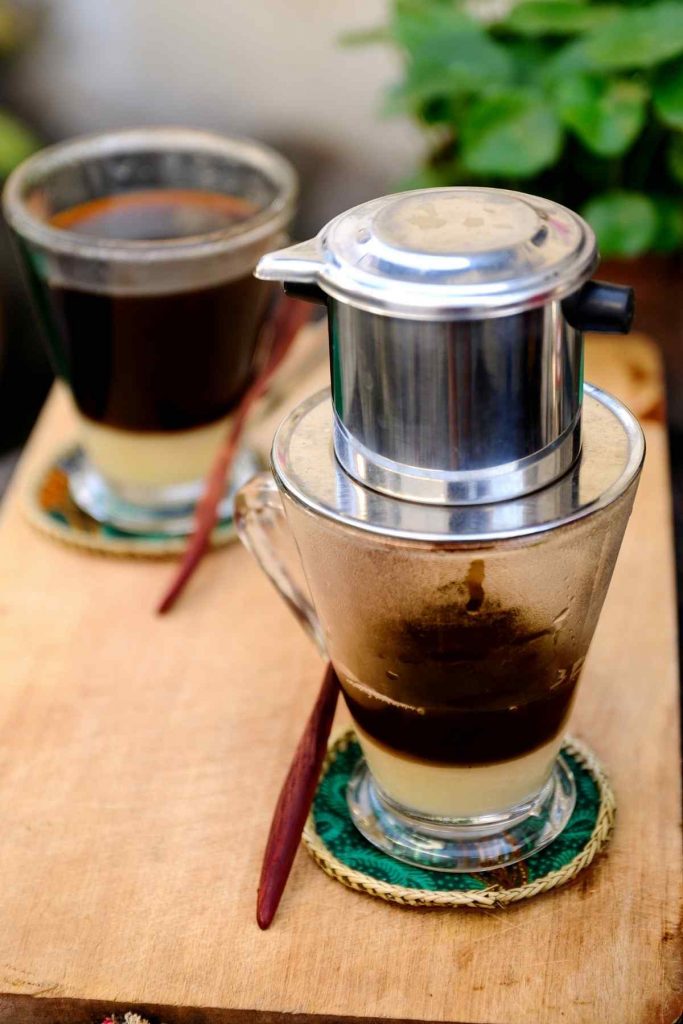 If you like your coffee strong and sweet, give this recipe a try! It takes about 25 minutes to make but you'll love the results.
Enjoy this healthy and refreshing salad when the weather is warm. Each serving is filled with lettuce, cucumber, carrots, bean sprouts and noodles topped with seasoned chicken and a delicious sauce!
This recipe makes 8 bowls of soup – enough to feed a crowd! It's a very flavorful dish that's filled with different kinds of meat and slippery rice noodles.
Serve this tangy chicken dish at your next outdoor gathering. The chicken can be marinated ahead of time and then grilled in just 15 minutes. Serve it with steamed rice and grilled veggies!
This fresh mango salad is sweet, salty, and tangy! It's really easy to make and can be served as an appetizer, a first course, or enjoyed on its own!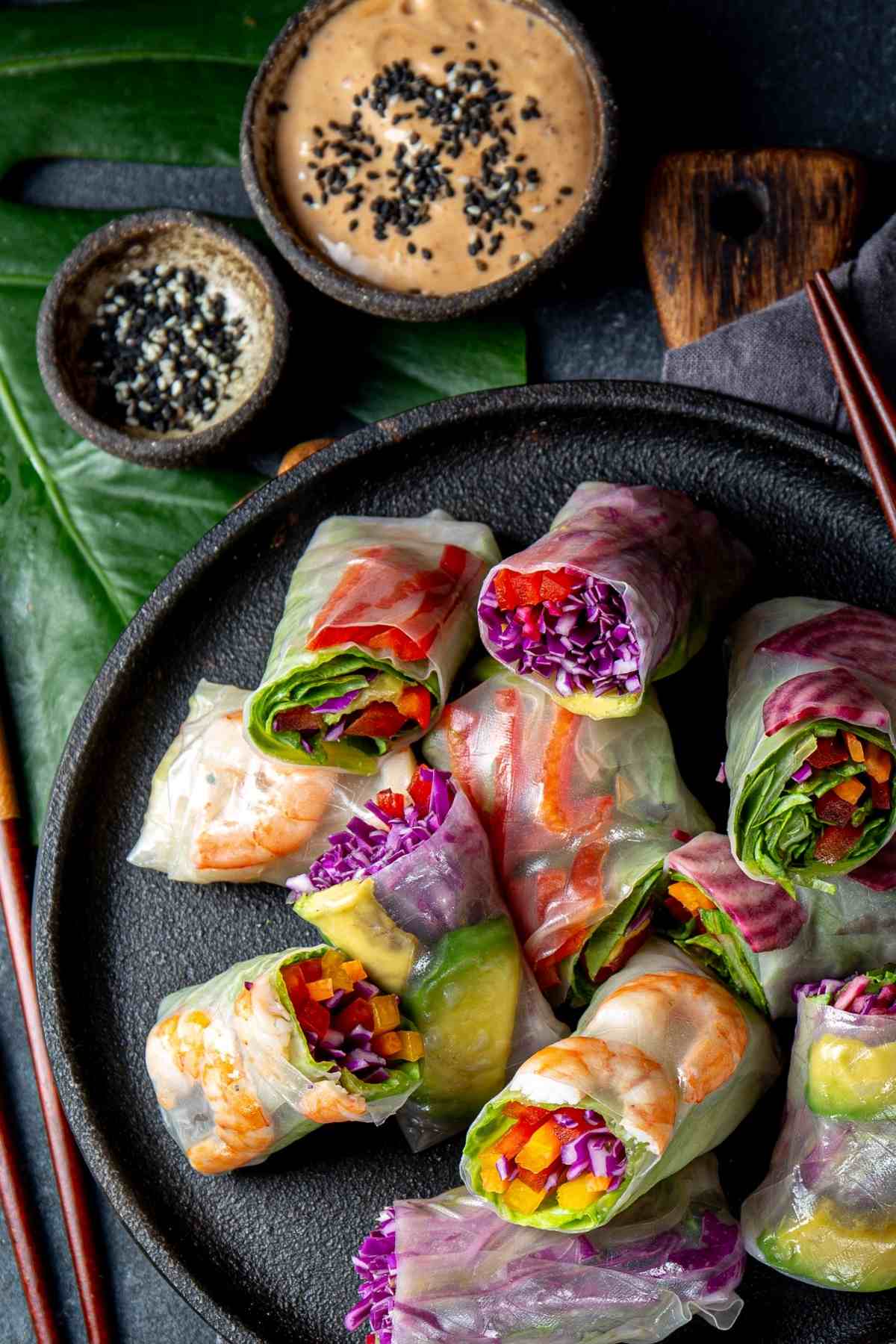 These spring rolls are made with rice paper wrappers and are served fresh, instead of fried! They're stuffed with good-for-you ingredients like lettuce, red cabbage, carrots and cucumbers. Serve them as an appetizer at your next casual gathering!
Your family will love the crunch of these deep-fried egg rolls. They're filled with seasoned ground pork and veggies, and are absolutely delicious! Each roll has just 73 calories, so go ahead and indulge!
Made with a rice flour dough that's stuffed with veggies, this is a great dish to serve on Meatless Monday or as a snack! You'll love the combination of flavors and textures.
Your guests will love the flavor of these plump and tasty shrimp. Serve them with the caramel sauce included in the recipe for a touch of sweetness!
These tasty wings are easy to make and only take about 30 minutes to cook! Serve them as appetizers or enjoy them with veggie fried rice and egg rolls for a delicious meal!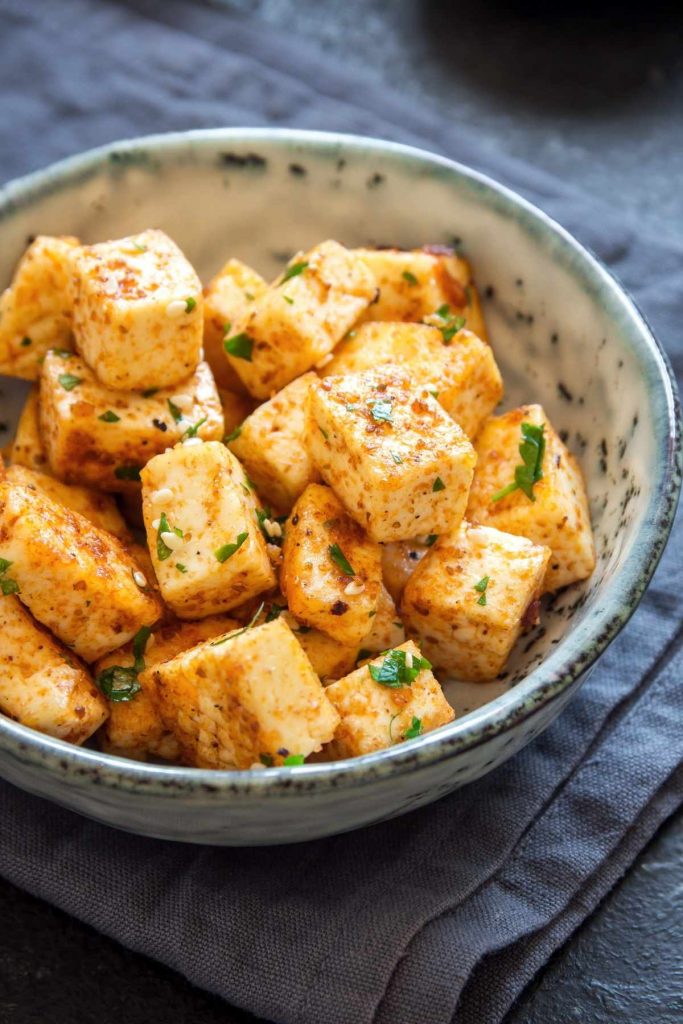 Serve these savory cubes of fried tofu with steamed rice and stir-fried veggies. You'll have dinner on the table in under 30 minutes!
This peanut sauce is super-easy to make and can be enjoyed with lots of different foods! Serve it with fresh rolls, egg rolls, shrimp crackers, or use it as a salad dressing!
You'll love the texture of this rice dish. The peanuts add some crunch and the rice is topped with a sweet blend of roasted sesame seeds, roasted peanuts, sugar, and salt!
Here's something new to make with cabbage and a few ingredients. This is a healthy dish that can be served as a side with rice for a yummy vegetarian-friendly meal!
This refreshing salad is full of vibrant colors and textures! It's a delightful blend of sweet and savory flavors.
Traditional Vietnamese Pho Recipe
A hot bowl of pho loaded with meat, noodles, and bean sprouts is the perfect meal to enjoy on a cold day! The secret to a good pho is all about the broth. You'll love the flavor of this soup.
Print
Pin
Rate
Ingredients
For the Broth
20

oz

oxtail

10

oz

brisket

1

tablespoon

cut ginger

1/2

large onion

½

teaspoon

cinnamon

1

star anise

4

cloves

2

cilantro roots
For Pho Tai
10

oz

pho noodles

1/4

cup

fish sauce

1

teaspoon

coconut sugar

1/4

onion

thinly sliced beef tenderloin
Instructions
Bring a pressure cooker full of water to a rolling boil. Add the oxtail and brisket and return to a boil. Set the timer for 12 minutes after the water returns to a boil. Fill a large bowl with cold water and set it aside.

While the bones are boiling, put the onion and ginger on a sheet pan and place it cut side up directly under the heating element of your broiler. Broil until the onion and ginger are nicely charred. Watch carefully to ensure they don't burn.

When the timer goes off, remove the oxtail and brisket from the pressure cooker and place into the bowl of cold water. Wash the bones thoroughly to remove any congealed blood, or other contaminants that can cause the soup to be cloudy. Wash the pot of the pressure cooker out well, and then place the bones and meat back in.

Place the cinnamon, star anise, fennel seeds, and cloves into a pan and toast on the stove, stirring frequently to prevent burning until the spices are toasted and fragrant.

Add the toasted spices to the pot with the brisket and bones and then add the cilantro roots and 8 cups of water. Seal the lid and bring the cooker up to high pressure. When it's at pressure, set the timer for 30 minutes.

When the timer goes off, use the quick release method to release the pressure from the cooker and open the lid when the pressure has released. Remove the brisket and quickly wrap it in plastic wrap to prevent the meat from drying out. Let it come to room temperature and then store it in the fridge until it's time to use it.

Seal the lid of the pressure cooker again and bring the pot back up to high pressure. Continue cooking the broth for 45 minutes and then let the pressure drop naturally.

When the pressure has dropped, open the lid and use tongs to remove the oxtail. Set it aside until it has cooled and remove the meat from the bones. Use a fine mesh sieve to strain the solids from the broth, and then skim away most of the fat.

You should have 5 cups of stock. If you have less, add enough water to make 5 cups. If you have more than 5 cups, boil the stock down a little more to concentrate it.

To prepare the pho, soak the noodles in warm water for an hour to re-hydrate. When the noodles no longer have a tough core, drain them well. They can be stored in a resealable plastic bag in the fridge for up to one day.

Transfer the prepared stock to a large pot and add the fish sauce , adjusting to taste. Keep the broth warm over low heat.

Have all of your bowls, toppings, and condiments ready so the noodles don't get soggy.

Slice the onion as thinly as possible and place in a bowl of water to soak. Slice the cooked brisket. Slice the tenderloin as thinly as possible.

Bring a large pot of water to a boil. Cook the re-hydrated noodles in the boiling water for about 1 minute and then immediately drain using a strainer. The noodles will still be a bit chewy and will continue to soften in the broth.

Divide the noodles between the bowls and top with the sliced onions, cilantro, brisket and raw tenderloin. Bring the pho broth to a boil and divide it between the bowls. Enjoy with additional toppings and condiments.
Tried this recipe?
Follow or tag us on Pinterest @izzycooking