If you suddenly realize that you're all out of star anise to make your perfect savory dish, you need to find the right star anise substitutes!  But it's hard to tell what will be your best bet to replace star anise in your favorite recipes.
Keep reading to find out what spices have the same taste and flavor as star anise so that you can use them as alternatives to make your dishes perfect once again. 
What is Star Anise?
Star Anise is made from the fruits of illicium verum trees and is a common spice used in Chinese, Vietnamese, and Japanese recipes. This well-traveled spice first gained popularity in the west when European explorers brought some back to their homeland. When it arrived in the west, the star anise was used in a sweeter capacity for foods like jams, pastries, and various beverages.
Star anise is a unique spice because of its strong and distinct flavor. It truly enhances dishes with its warm, sweet, and spicy taste. Star anise stands out and helps to balance certain flavors.
The spice is crucial for cooking a variety of savory dishes such as authentic Pho, baked salmon, spicy tomato chicken, slow-cooked red braised pork belly, and many other recipes.
Health Benefits of Star Anise
Another great feature of star anise is that it has plenty of health benefits. Some of them are listed below:
Star Anise helps prevent aging and diabetes due to its abundance of antioxidants and vitamins A and C. 
Enhances digestion and alleviates cramps due to the great amount of potassium and magnesium.
Helps treat some common ailments such as cough, flu, upset stomach, and more as it contains thymol, anethole and terpineol.
Increases GABA neuro-chemical levels in the brain due to an abundance of vitamin B. 
Best Substitutes for Star Anise
1. Chinese Five-Spice Powder (Our Top Pick)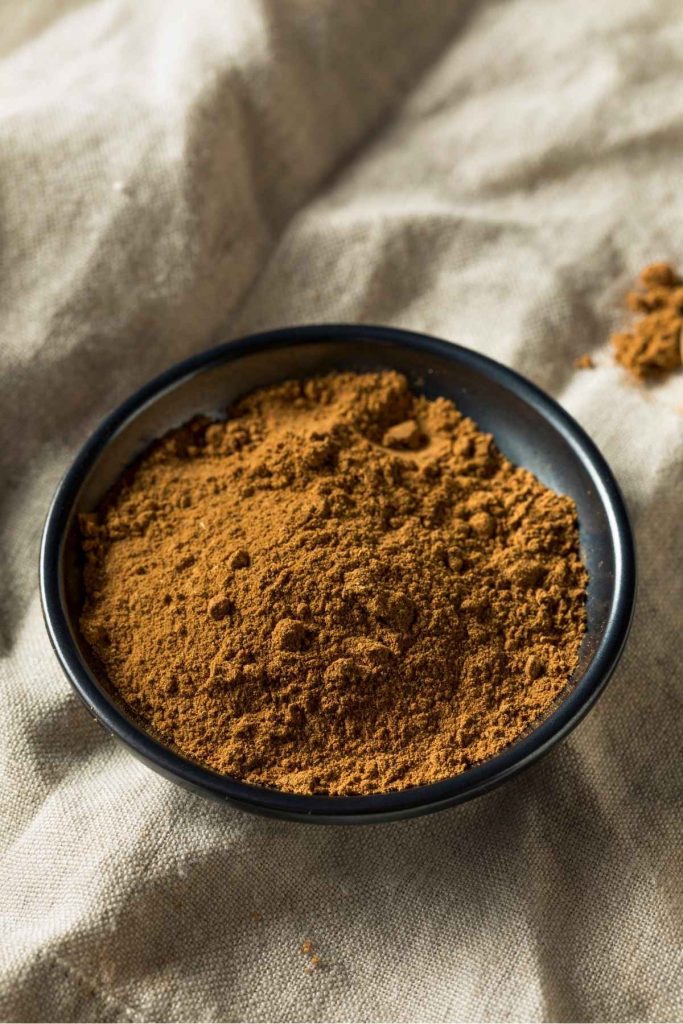 Chinese five-spice powder is always the first suggestion for a star anise substitute as star anise is one of five spices used to produce Chinese five-spice powder.
The powder consists of Chinese cardamom, cloves, fennel seeds and Schezuan peppercorns. Similar to star anise, this alternative will enhance your foods with a warm, spicy-sweet flavor. It can be used in braised and roasted fish, poultry, and plenty of meat-based dishes. 
Regarding the correct ratio, you should use the amount of Chinese five-spice powder as ½ of the amount of required star anise but be sure to taste your dish so that the flavor is right.
2. Anise Seeds
Anise seed might be close sounding in name but it is not actually related to star anise. Star anise originates from Asia while anise grows in the West. In fact, anise seeds appear more like fennel seeds, which also makes them the perfect fennel seed alternative. 
However, anise seeds still make a good substitute for star anise, especially in Pho. Another good reason to use anise seeds as a star anise alternative is that their price is relatively competitive.
When substituting anise seeds for star anise,  the ratio is about 3:4, but don't forget to taste for the most successful dish!
3. Allspice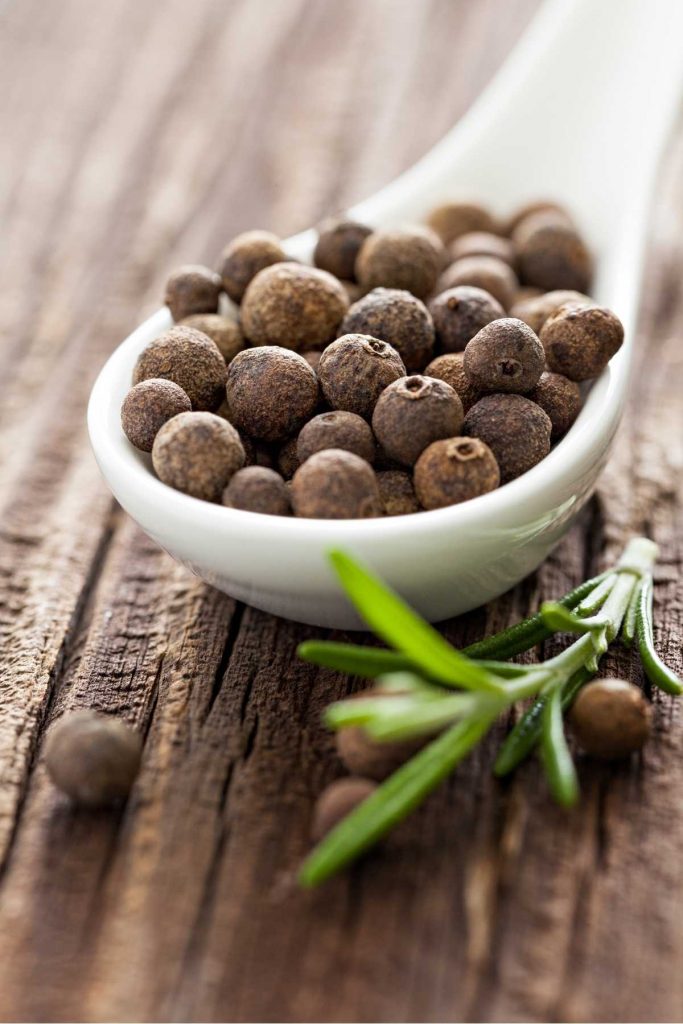 Allspice is a peppercorn-like spice that is produced from berries.  It is similar in flavor to cloves, nutmeg and pepper. It is an all-around spice that works well in desserts, savory foods and different drinks.
However, allspice lacks the distinctive licorice flavor, so if your recipe specifically needs a licorice-like flavor, you should probably consider other star anise substitutes.  You should also add some sugar to the allspice in order to accurately resemble the star anise flavor.
4. Fennel Seeds
Fennel seeds are more likely to be an ingredient that you already have. The flavors of fennel seeds and star anise are not identical but fennel could be a good substitute if you plan to only use a small amount or if you're aiming for only a hint of star anise.
 The substitution ratio between star anise and fennel is about 1:4. This means that for 1 teaspoon star anise, use ¼ teaspoon fennel seeds.
5. Caraway Seeds Mixed With Tarragon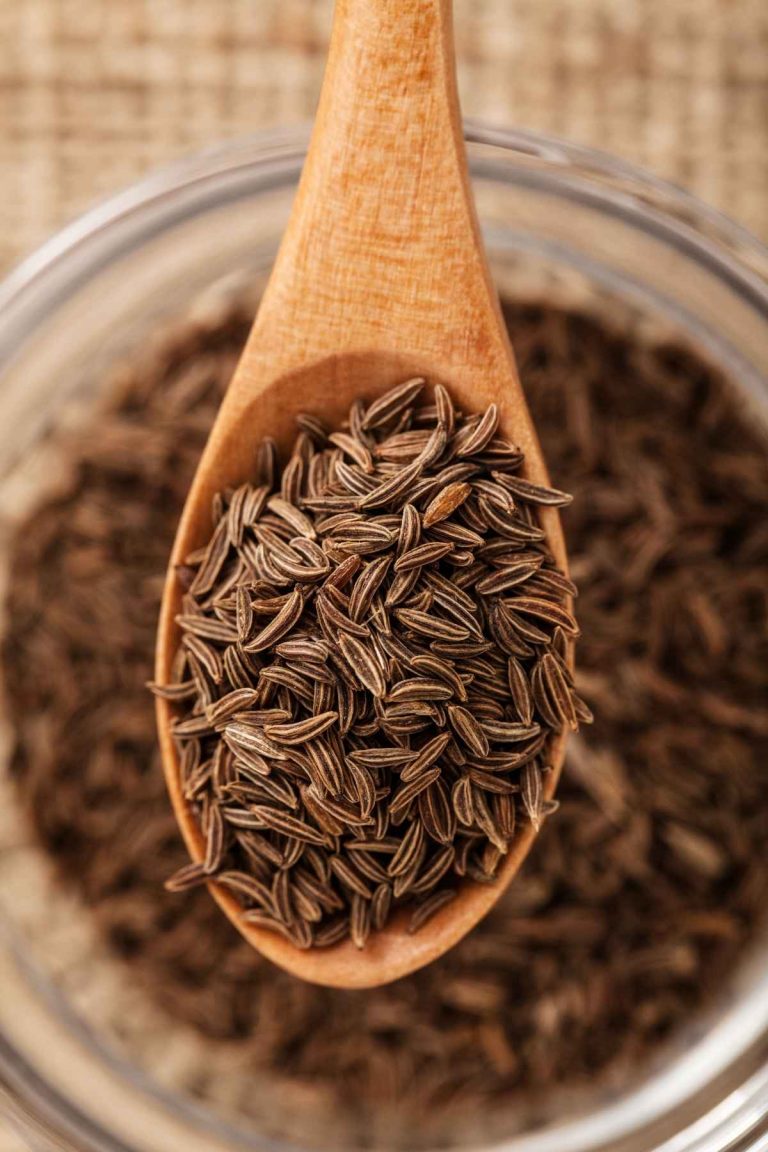 Another star anise alternative is the combination of caraway seeds and tarragon. However, due to the bitter taste and strong flavor of caraway, it is suggested to use less caraway than tarragon.
6. Cloves
Whole or ground cloves create more diversity in the list of star anise substitutes. Both of them consist of high levels of eugenol which is what makes them woody and aromatic. Similar to allspice, the taste of cloves has a pungent and warm taste. Since cloves provide depth and sweetness,  they are an especially good substitute in sweet recipes such as jams, buttercreams, and sauces. 
7. Cassia Bark Powder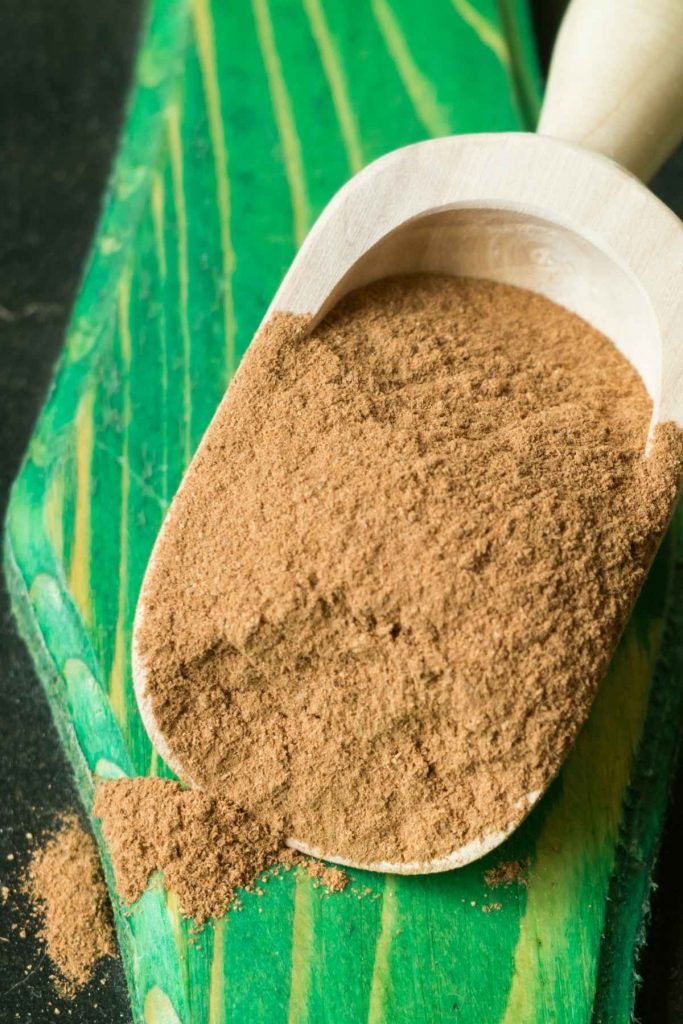 Whole and ground cassia bark is commonly used as a flavoring ingredient for dishes like confectionery pastries, meat, and desserts. They enhance food flavors due to their own flavor that is sweet, pungent, and aromatic. 
8. Anise Extract
Another substitute to consider is anise extract. As the name suggests, anise extract is extracted from anise seeds and is popularly used in baked goods to improve the taste of the dish.
When substituting, you should use double the amount of anise extract to replace the required amount of star anise.
9. Licorice Root Powder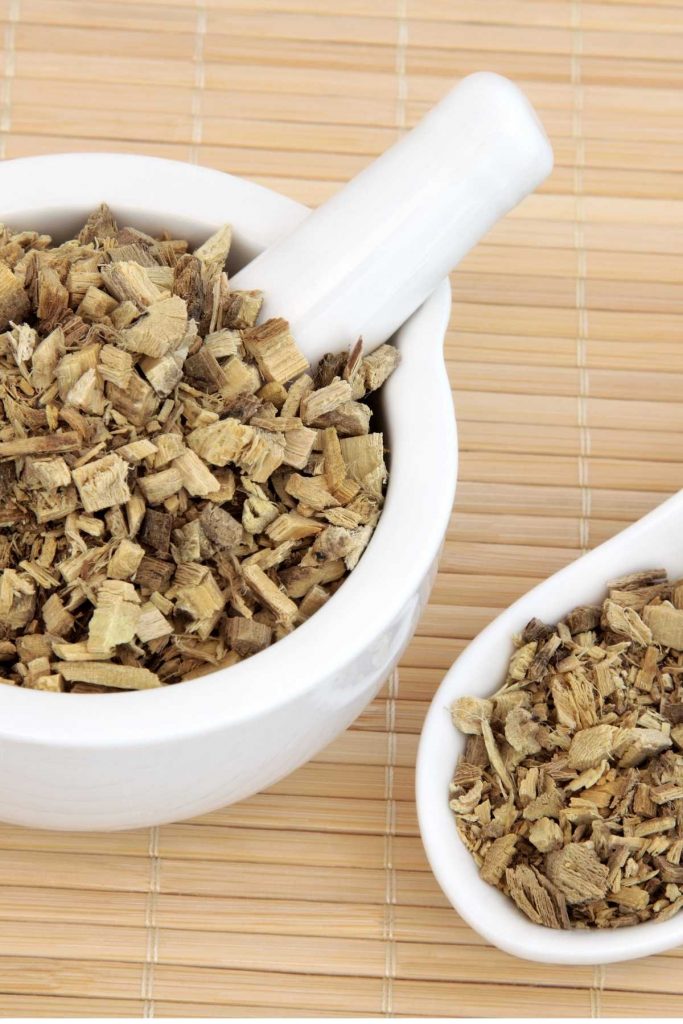 Licorice root powder will be the ultimate star anise replacement if you are aiming to have a licorice flavor. Licorice root powder has become quite prevalent in the production of candies and baked goods as it is a sweetener.
10. Licorice Liqueur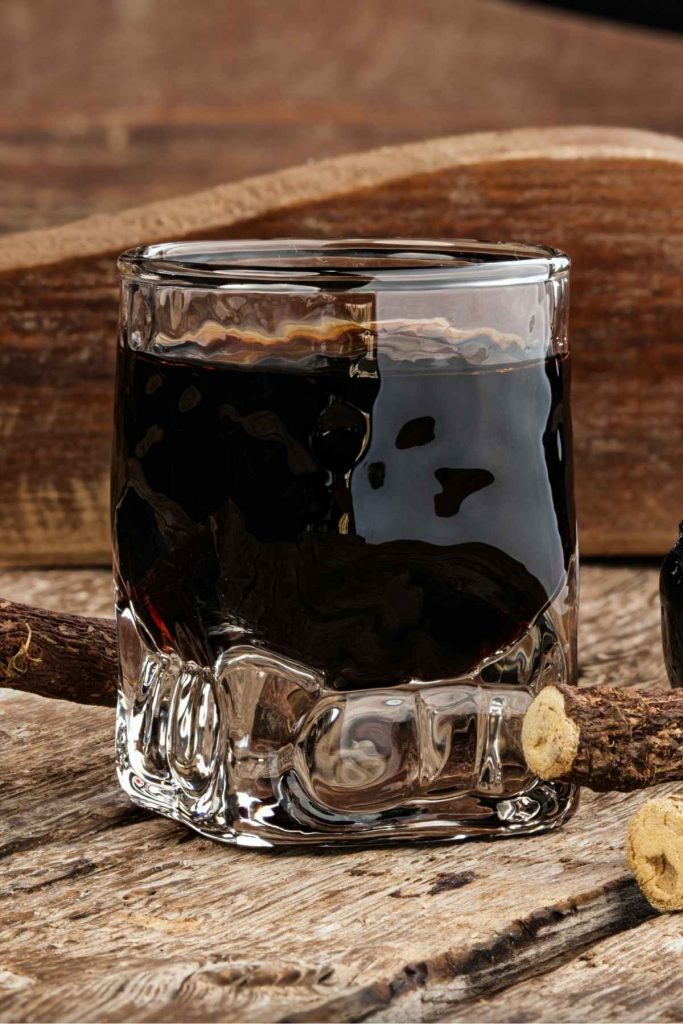 Licorice liqueur will also offer you the distinctive flavors of anise seed, making it another possible replacement.
If you're out of star anise but have a bottle of Sambuca, you can use it! Both Pernod and Sambuca liqueurs have high sugar levels so be careful not to use too much.
11. Cinnamon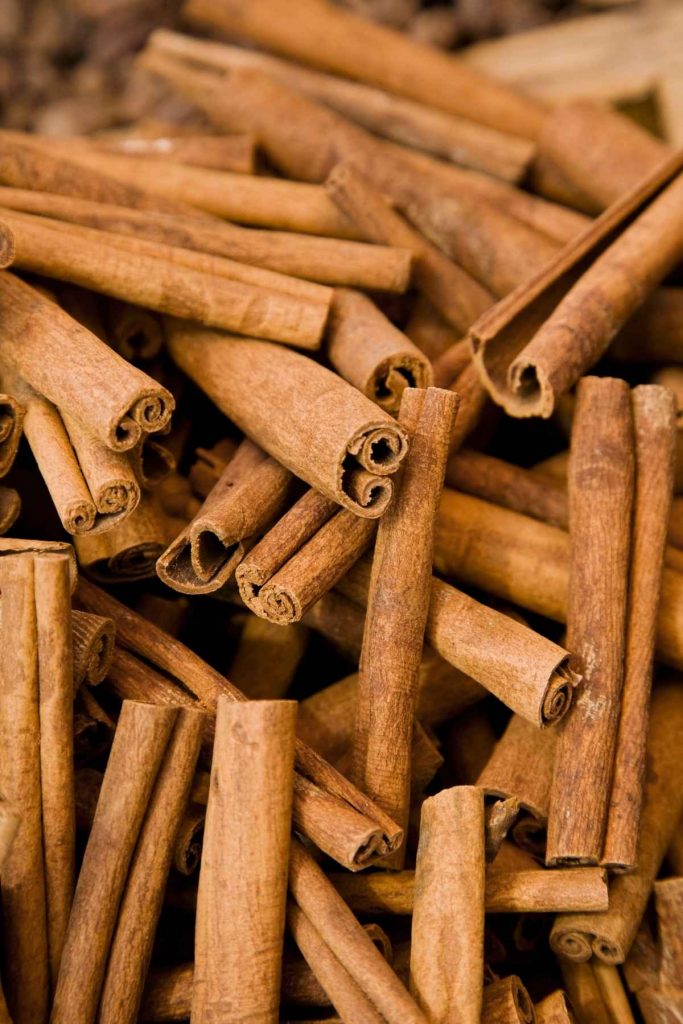 Cinnamon has a flavor that is sweet and woody.  Similar to star anise, it is also part of the Chinese five-spice powder. Although cinnamon and star anise differ in taste, it is still a good substitute if you just need to fill a star anise void in your dish. 
In savory food or dessert dishes, it could be used as a subtle substitute.
Frequently Asked Questions
How Do You Store Anise Seeds?
For the best shelf life, whole or ground anise seed should be kept in a cool, dark area. The best quality of whole seeds will last for 3 or 4 years, while ground anise seeds will become less potent more quickly. 
Does Anise Seed Taste Like Star Anise?
Although they both have a strong licorice taste, star anise is much more potent in flavor compared to anise seed.
Can I use Cloves as a Star Anise Replacement?
No. Just like allspice, cloves don't have the licorice taste of star anise. Adding some cloves will just bring sweetness and bitterness to the dish.
You May Also Like
Best Star Anise Substitute (How to Replace it in Recipes)
If you suddenly realize that you're all out of star anise to make your perfect savory dish, you need to find the right star anise substitutes! But it's hard to tell what will be your best bet to replace star anise in your favorite recipes.
Print
Pin
Rate
Ingredients
1

teaspoon

Chinese Five-Spice Powder

Optional other star anise substitutes
Instructions
Replace star anise with Chinese five-spice powder according to the recipe.
Tried this recipe?
Follow or tag us on Pinterest @izzycooking