Each part of Africa has its own unique culture and cuisine. North, East, South, and West – we'll take you and your taste buds on an epic African Food journey! Whether you'd like to try out African bread, curries, pudding, or soups, these recipes will inspire you to make some delicious African dishes.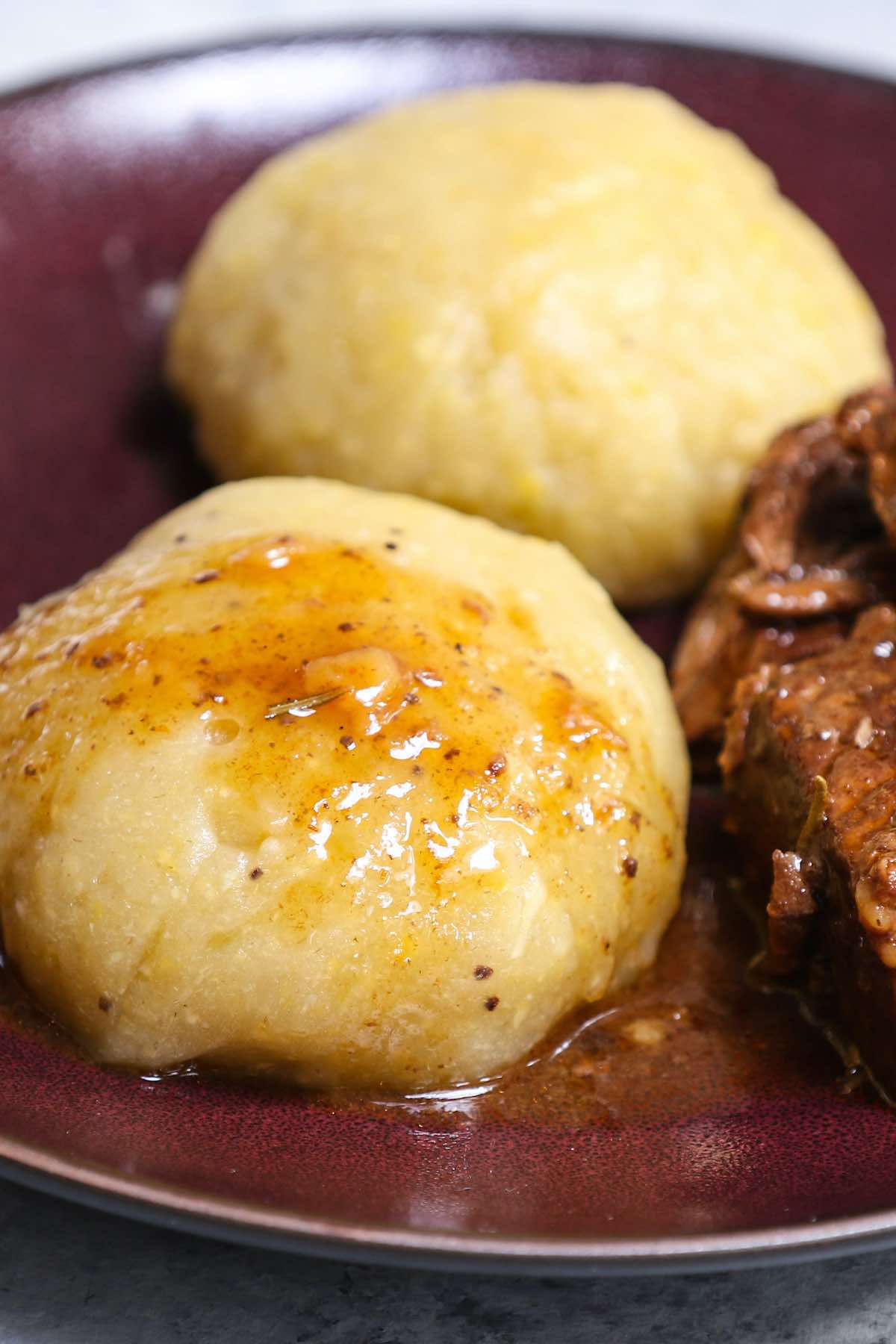 Many dishes were invented by African people, and some of our favorites include Fufu and cape malay curry. African cuisine has influenced people from around the world.
If you are interested in dishes prepared by African Americans, you can check out some of our favorite soul food recipes, which are an ethnic cuisine that originated in the Southern states.
What is Traditional African Food?
Most traditional African dishes contain starchy items, meat, fish, and a variety of spices and herbs!
Many African dishes consist of cornmeal and center around curry dishes, beef, and broths.
South African Foods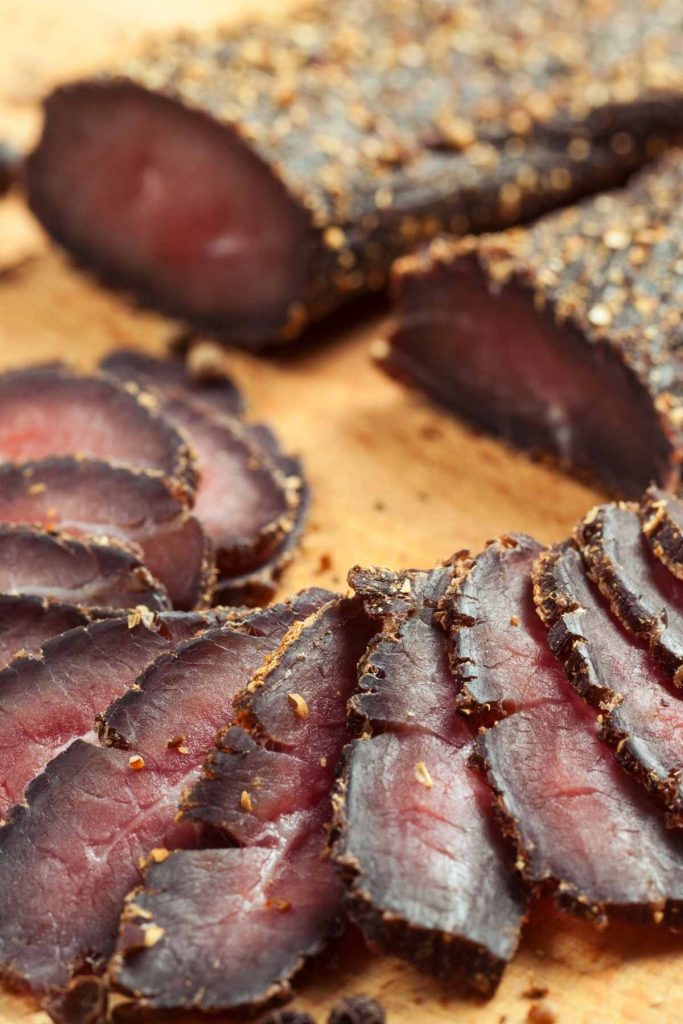 You can easily make this traditional African snack with minced beef, lamb casings, and a simple stuffer.
Plus, you don't even need a cured cabinet, and just hang them in the kitchen as long as your family doesn't mind!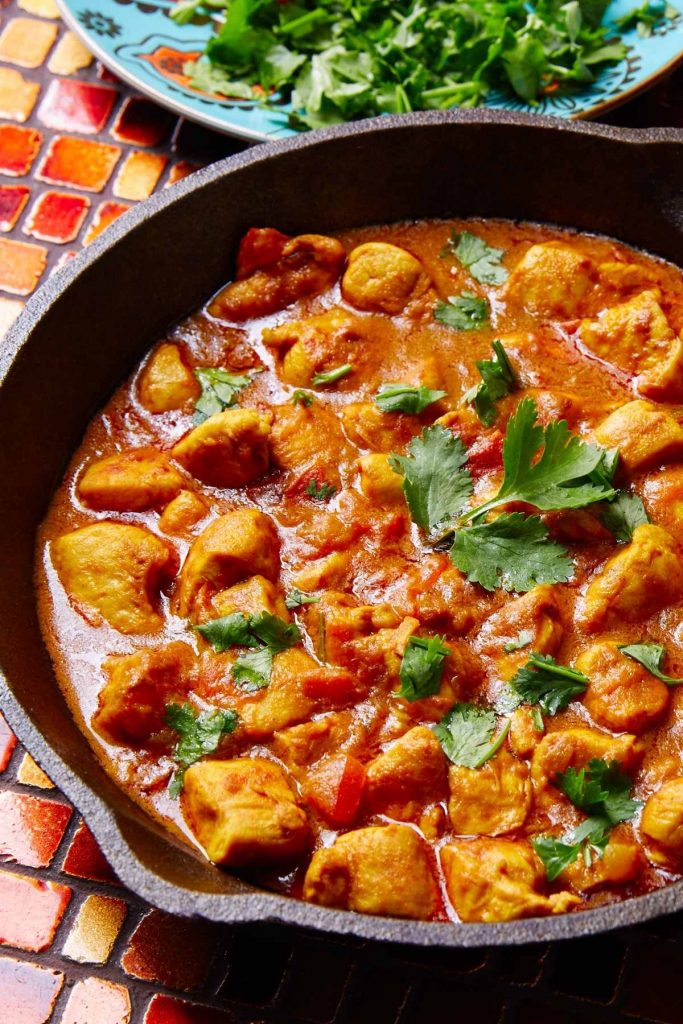 The aroma from the spices is incredible! You'll be in heaven with the tender pieces of chicken and the slight tang from the canned tomatoes.
With the unique flavor, Boerewors will make you feel like you're right in South Africa.
Perfect for your next gathering or grilling, these sausages are made with mainly beef but the taste comes completely from the combination of spices and vinegar. Enjoy!
Have you ever tried Chakalaka? If not, you're certainly missing out. A traditional South African vegetable relish, Chakalaka tastes amazing when served with bread, stews, meat and so much more! Don't miss out on this one!!
In this recipe, you'll get a first-hand experience of making an authentic Botswana dish.
Made with cornmeal and beef broth, Pap is considered to be more of a base than a meal.
All you have to do is to add some vegetables to turn it into a hearty dish with more nutrients.
If you love steak, you will certainly love this Braai Inspired T-Bone steak!
What makes this dish so incredible is the history behind it – Braai is actually a celebration in African culture and coincidentally refers to the blend of spices used for the steak!
A history lesson and a dish – can't get better than that!
Don't be scared off by the name of this traditional dish!
Made with aromatic spices, meat, chickpeas, and potatoes, bunny chow is a delicious and tasty South African dish.
Serve it up in some hollow bread to experience a one-of-a-kind sandwich!
Easy, tasty, punchy, and on point? Yes indeed! This South African dish is made primarily of curried meat topped with an egg and milk mixture, then baked to perfection!!
This dish is guaranteed to excite and satisfy your palate!!!
A delicate and decadent dessert, South African Milk Tart is a traditional South African treat! Made with a flaky crust and topped with cinnamon, you'll love just how creamy each bite is! Serve it up for dessert or with a warm cup of tea!
A caramelized texture with a spongy interior, this Malva pudding is nothing short of deliciousness.
Soaked in a warm butter sauce, this dessert is full of buttery flavor. Serve it with some whipped cream or ice cream.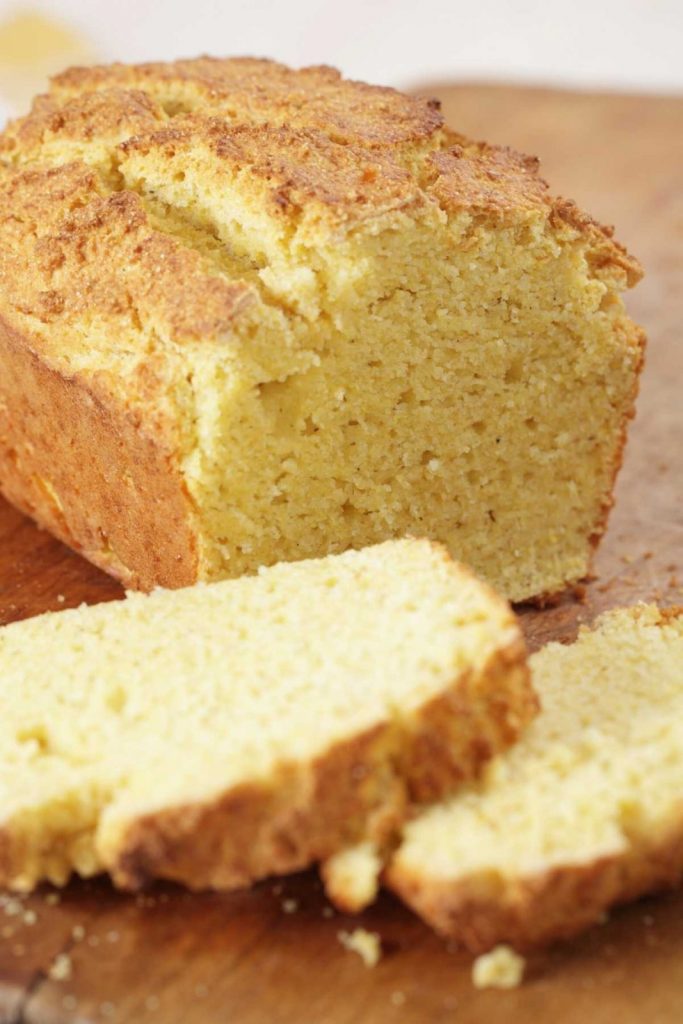 If you love cornbread, then you will definitely love Mealie bread!
Made with bits of corn, Mealie bread is sweet and flavorful, and sure to delight anyone in your family.
West African Foods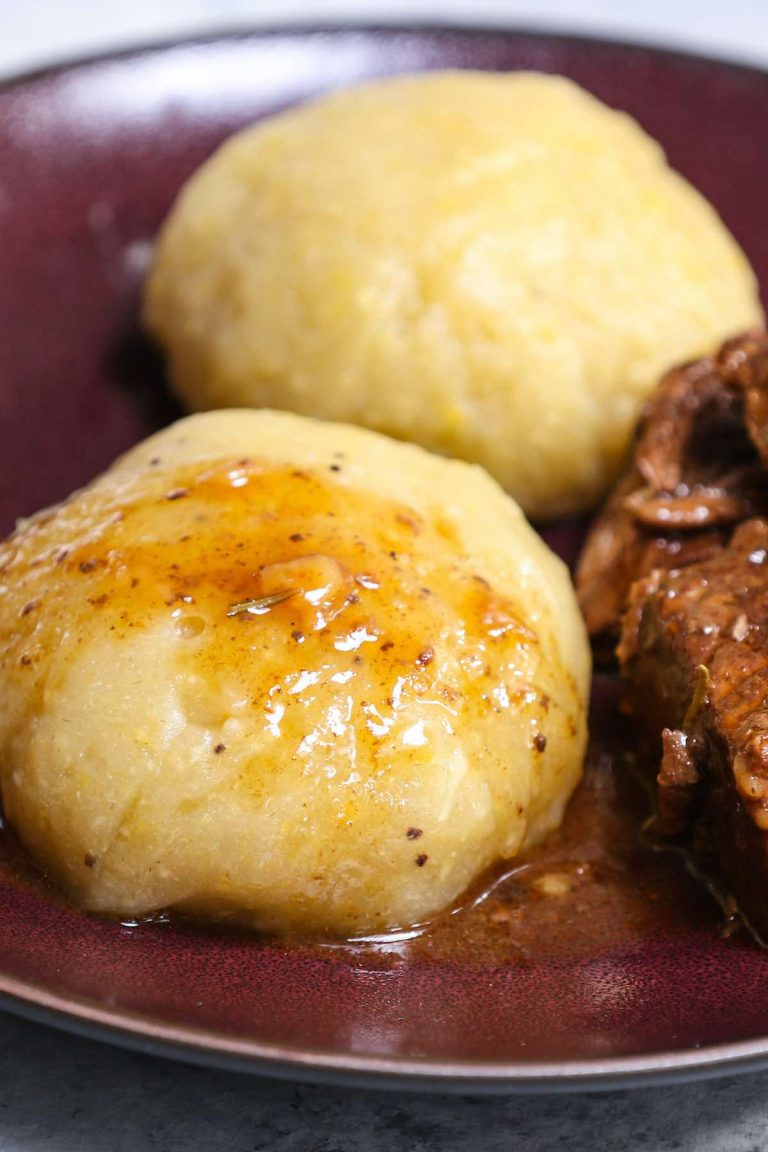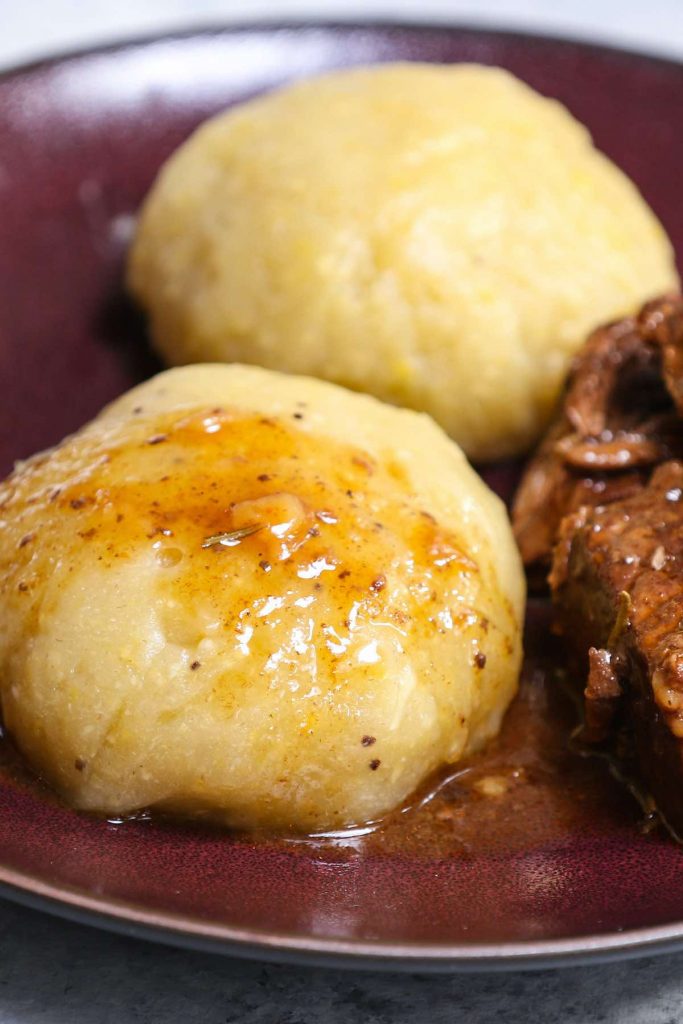 This dish is a staple in West and Central Africa, and also a favorite in the Caribbean.
The finished fufu product can be served with soup, stew, or sauce. It's so easy to make, and can be on your table in about 15 minutes!
A one-pot African dish, Jollof rice is rich and incredibly tasty!
Made from scratch with rice, tomatoes, pimento peppers, tomato paste, scotch bonnet, onions, and spices – it is one of the most popular Nigerian dishes.
Ready for a journey to Nigeria? Then try out this classic West African recipe.
Soaked Garri is definitely a must-try for anyone wanting to visit Nigeria for the first time.
Made with pan-fried cassava flakes, you can enjoy Garri in 3 different ways.
Egusi soup is another staple in West African culture.
Typically served with pounded yams, it's one of the versatile dishes with many delicious variations.
Rice and beans are a staple in many countries, as is in Ghana. Here's the catch, Waakye (pronounced waa-che') is a popular breakfast dish, which means rice and beans for breakfast!
Considered to be the national dish of Senegal, it is made with layers of vegetables, smoked fish, and a secret spice called Netetou.
An African stewed spinach, Efo Riro is a one-pot stew that bursts with authentic flavors!
It provides a depth of flavor and an intense smell. You may want to hold off from eating it, just so you can take in that incredible aroma all day long!
Cachupa is the most cherished dish of Cape Verde. A rich stew made with hominy (ground corn), seasoned meats, and vegetables, this dish is versatile, and you can add different types of meats, vegetables, and spices!
African Chicken Stew is easy to make, aromatic, and flavorful.
With a rich, tomato-based sauce, this stew is the perfect weeknight meal. Pair it with some warm plantains and you will have your family's new favorite chicken dinner!
East African Food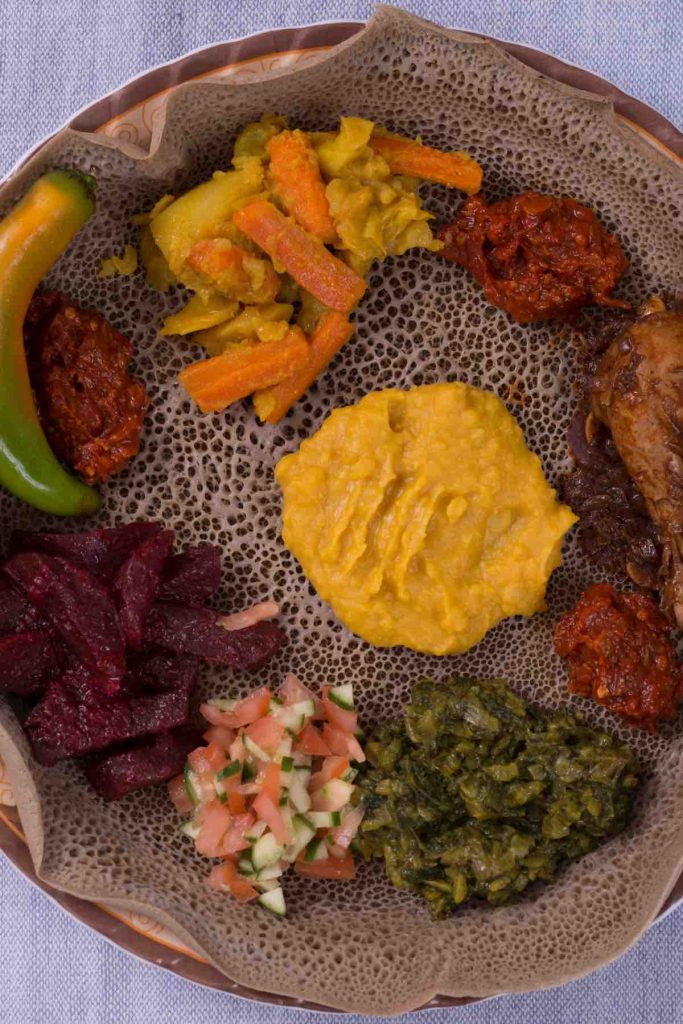 Injera is traditionally made out of teff flour – the world's tiniest grain.
Plus you can play with your food here – the bread is used as either an eating utensil or plate!
Hope you're ready to experience this unique taste and texture. Are you?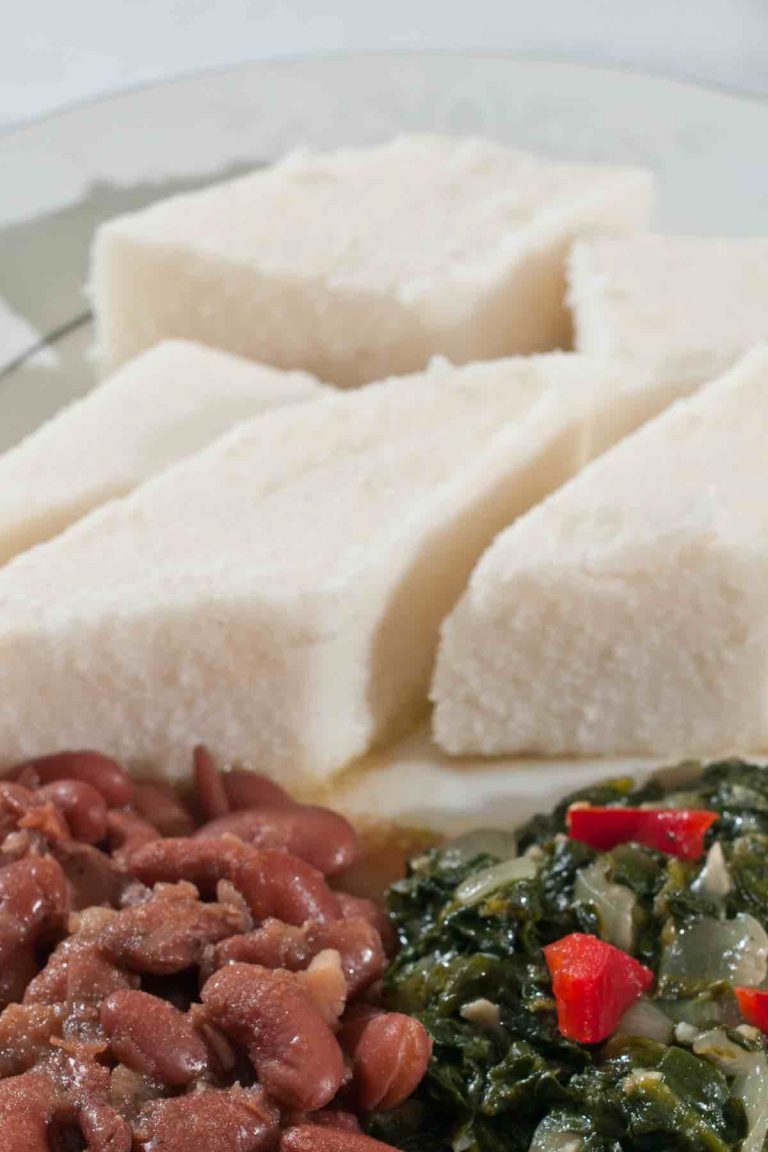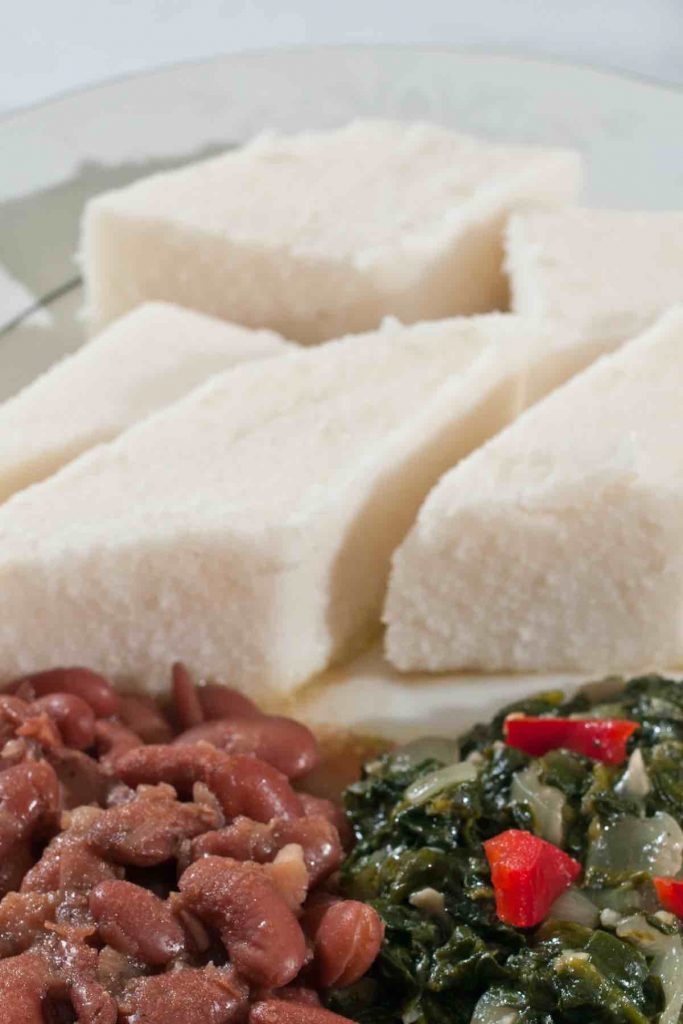 Made with just cornmeal and water, Ugali is the perfect accompaniment to stews, soups, and curries – allowing you to soak it all up to the very last drop!
If you've been to Kenya, then you probably know that any gathering is a reason to serve up some Nyama Choma.
Nyama Choma is simply goat meat smothered in a special blend of spices and grilled up to perfection.
You've likely tried samosa before, but have you tried Ethiopian Samosas? Savory and mouth-watering are two words that describe this snack or appetizer.
Picture a flaky crust enveloping minced beef, spices, and vegetables, all warmed to perfection! I don't think it can get any better than that!
Matoke is a curry dish that boasts a combination of flavors from spicy, tangy, and buttery to flavorsome.
Plus. all it takes is about 20 minutes of prep!
Kitfo is like a hamburger and filled with spices. Trust me you'll want to try this.
It's one of the most praised foods in Ethiopia that is stunning to the taste buds. When made right, this dish will literally melt in your mouth!
North African Food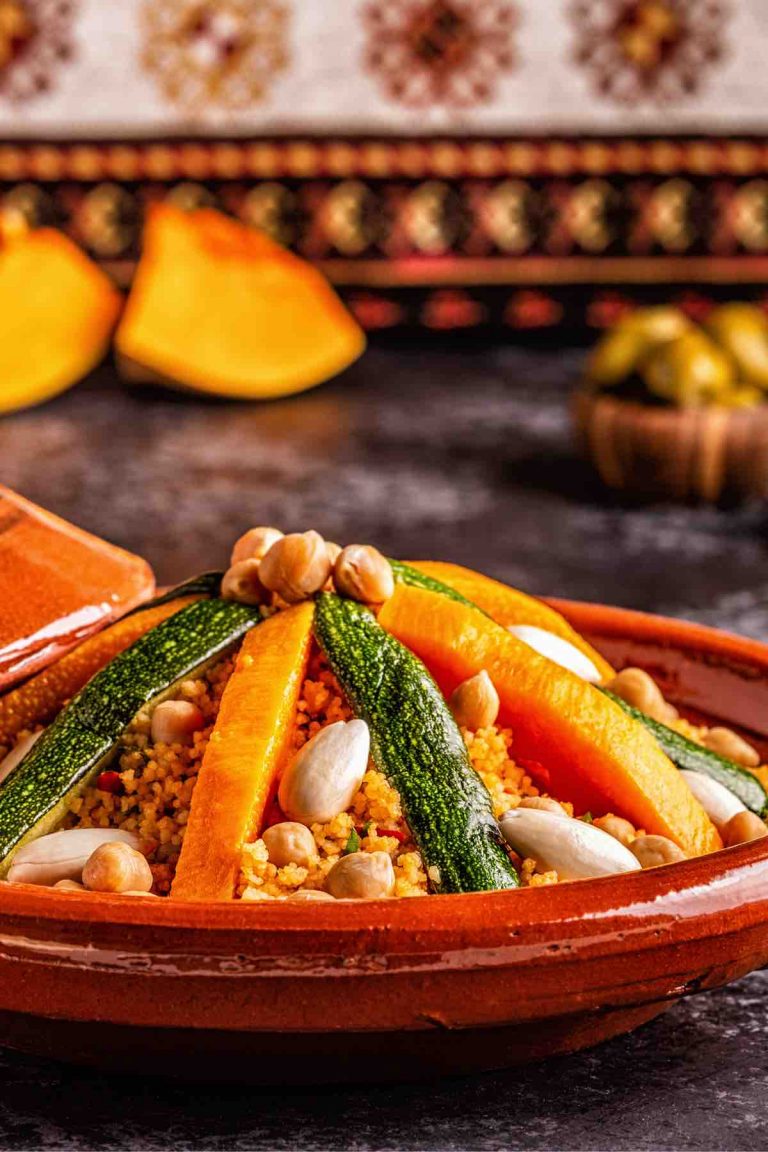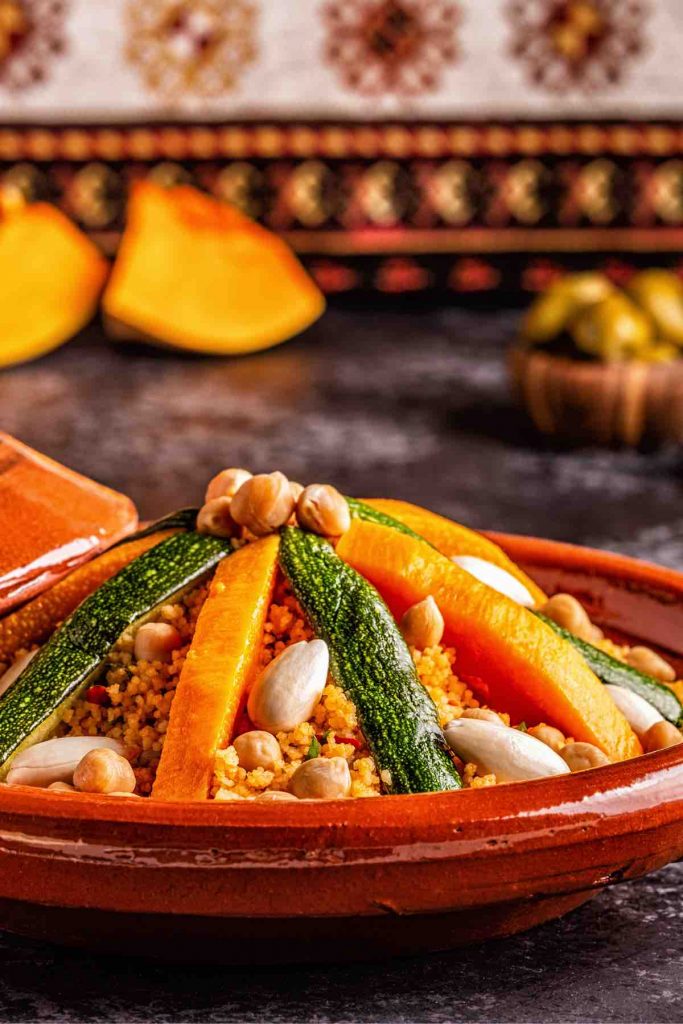 If you're looking to get some spicy African food, then look no further than Tajine – vegetable Tajine that is.
The secret to the spice? Harrisa – a fragrant pepper paste from Maghreb.
Pour this dish over some vegetables and serve it alongside some couscous or pita bread to complete the meal.
A fabulous dish made from fava beans, onions, and spices, Ful Medames is completely comforting, rich, and delicious!
Simply simmer this dish to blend all the ingredients together and serve with warm, toasty pita bread or veggies for a delicious meal.
Spicy with exotic flavors! Shakshouka loosely translates to 'all mixed up' in Arabic.
One foodie described this dish as 'heavenly.' You can serve it for breakfast or dinner!
A tomato and pepper dip, Matbucha goes with almost every North African dish.
Made with tomatoes, peppers, garlic, olive oil, garlic, and paprika, this dip is an incredibly spicy meal starter.
Typically using several steps to make, you'll appreciate that this recipe cuts those steps in half for an easier process.
Zesty and fragrant, this tomato-based soup is seasoned with ginger, pepper, cinnamon, and a ton of fresh herbs.
This Moroccan dish is a must-try! Don't forget to soak the chickpeas overnight!!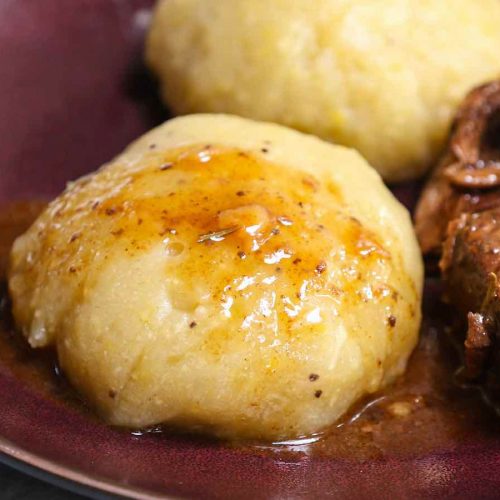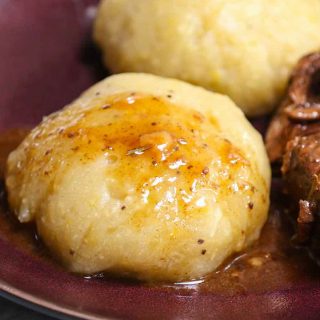 30+ Best African Foods (Fufu Recipe and More)
Fufu is one of the most popular foods in West and Central Africa. Made with cassava and plantains, it's incredibly delicious and satisfying.
Print
Pin
Rate
Ingredients
1

pound

cassava

1

pound

plantains

water

salt and pepper

to taste
Instructions
Peel the skin of cassava and plantains. Then cut them into chunks.

Add water to a large pot and bring it to boil.

Add cassava and plantain chunks to the water, and boil them for about 15-20 minutes until they're soft.

Transfer the pieces to a food processor. Pulse to blend, adding water gradually, until it reaches your desired consistency.

Transfer the mixture into a bowl. Season with salt and pepper to taste.

Place a piece of plastic wrap on the counter, and take about 2 spoons of the mixture to the middle of the wrap. Shape it into balls. Repeat with the rest of the dough. Serve them with stew and enjoy!
Nutrition
Calories:
160
kcal
|
Carbohydrates:
40
g
|
Protein:
2
g
|
Fat:
1
g
|
Saturated Fat:
1
g
|
Polyunsaturated Fat:
1
g
|
Monounsaturated Fat:
1
g
|
Sodium:
10
mg
|
Potassium:
430
mg
|
Fiber:
2
g
|
Sugar:
11
g
|
Vitamin A:
646
IU
|
Vitamin C:
22
mg
|
Calcium:
11
mg
|
Iron:
1
mg
Tried this recipe?
Follow or tag us on Pinterest @izzycooking