This post may contain affiliate links.
Please read my disclosure policy.
Need shallots for a recipe but forgot to buy them? Wondering whether you can substitute with regular onions or garlic? Today we'll explore what are the best Shallot Substitutes you can use as a replacement.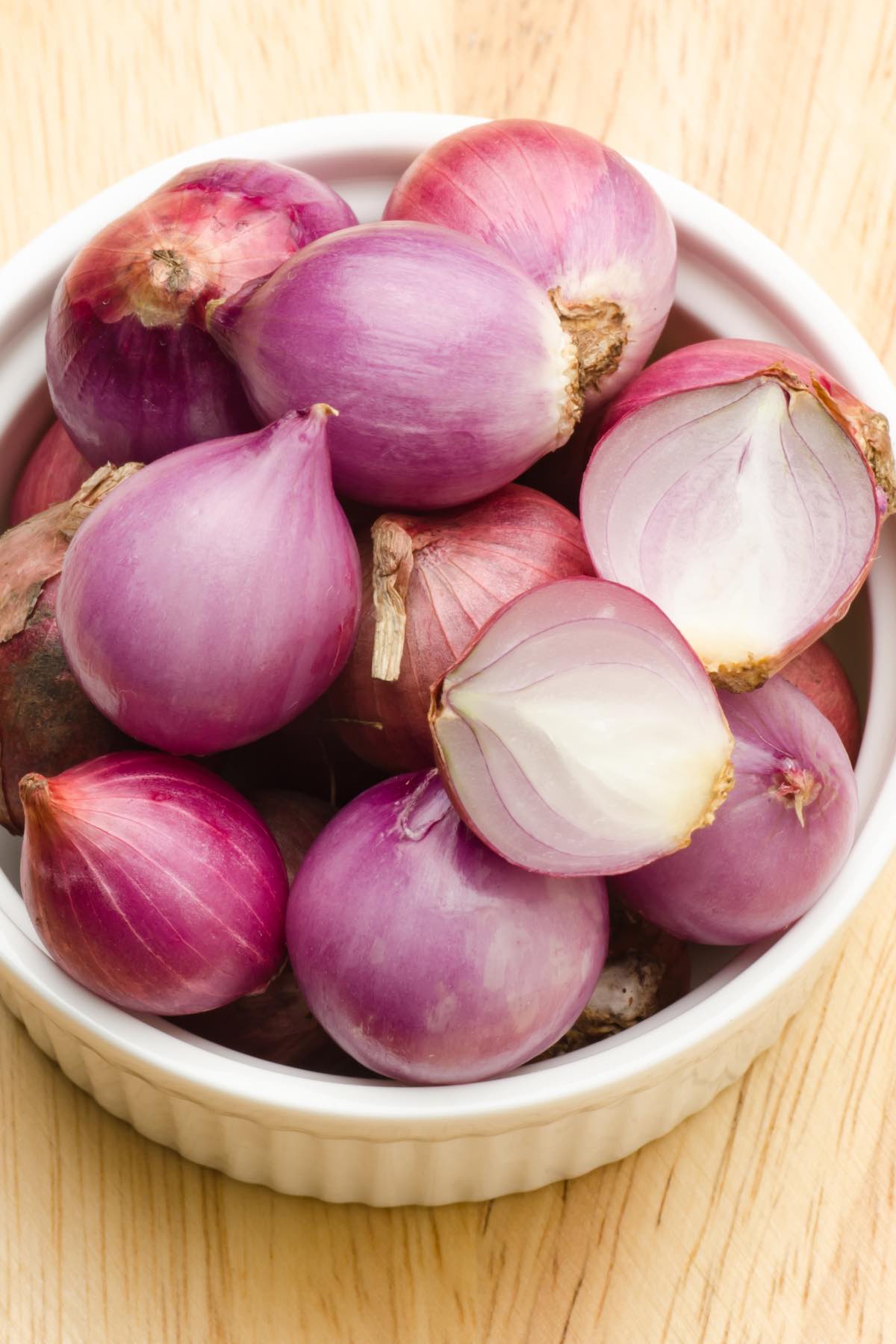 What is a Shallot?
The shallot is a plant related to onions, garlic, leeks, and scallions. It's a member of the allium family, and often used in dishes to add texture and flavor. It usually has a reddish outer cover, which is quite similar to that of red onions.
What Do Shallots Taste Like?
Shallots are mildly sweet, acidic, spicy, with a sharp taste. Compared to an onion, a shallot is softer, more delicate, with a hint of garlic flavor. They are perfect for recipes that contain a lot of spices since they don't overpower other flavors.
Shallot Substitutes (Ranked)
1. Yellow Onions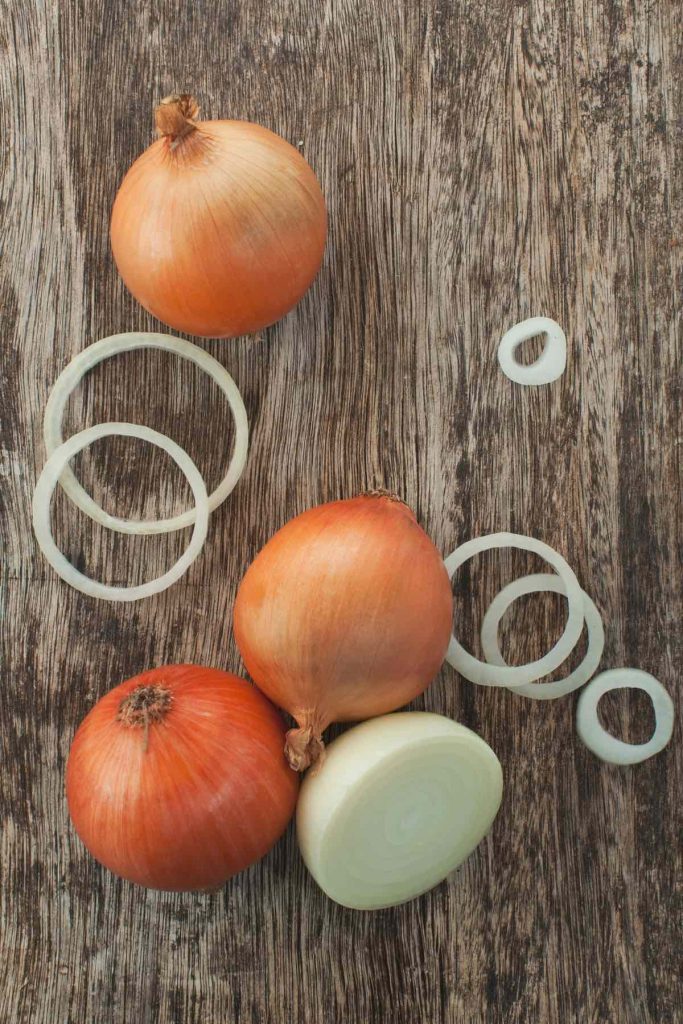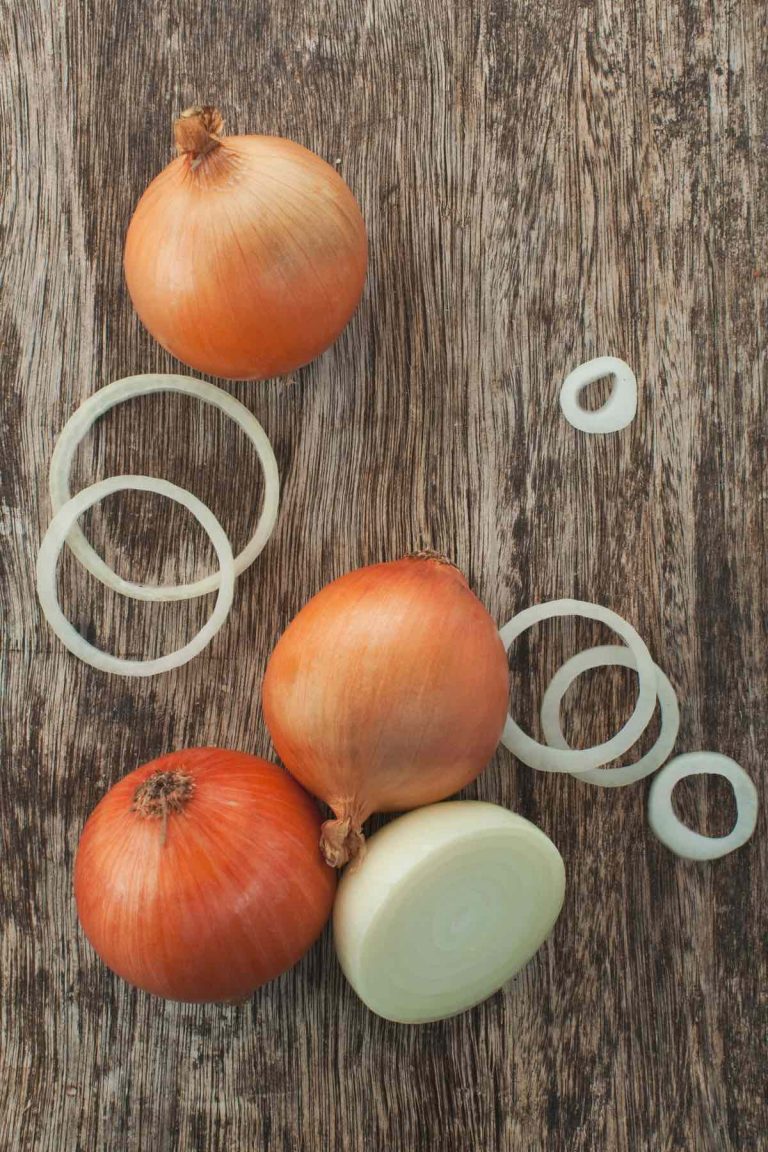 Also called brown onions, yellow onions are considered all-purpose onions. They have a sharp flavor with a more pungent taste than shallots due to higher sulfur content. They are a preferable substitute for shallots.
Pro Tip: The longer you cook yellow onions, the sweeter they become!
2. Red Onions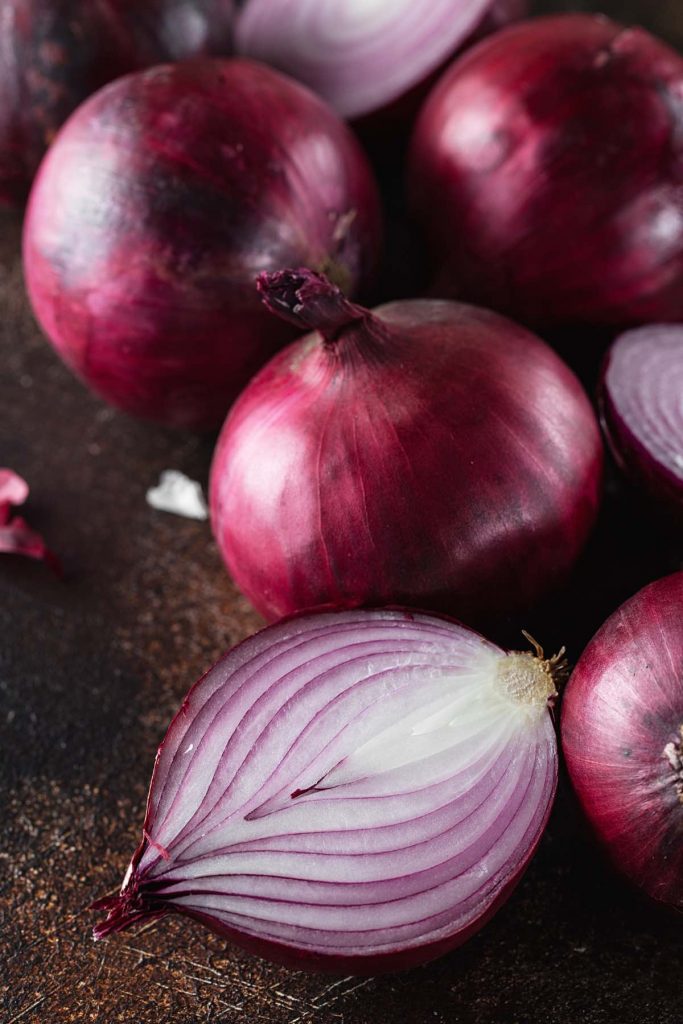 Red onions have purplish-red skin and white flesh tinged with red color. They tend to have a more potent smell and sharper taste than shallots but a similar sweet flavor. They are also a great substitute for shallots.
Pro Tips: Use red onions as a shallot alternative when you need a pop of purple color!
3. Garlic Scapes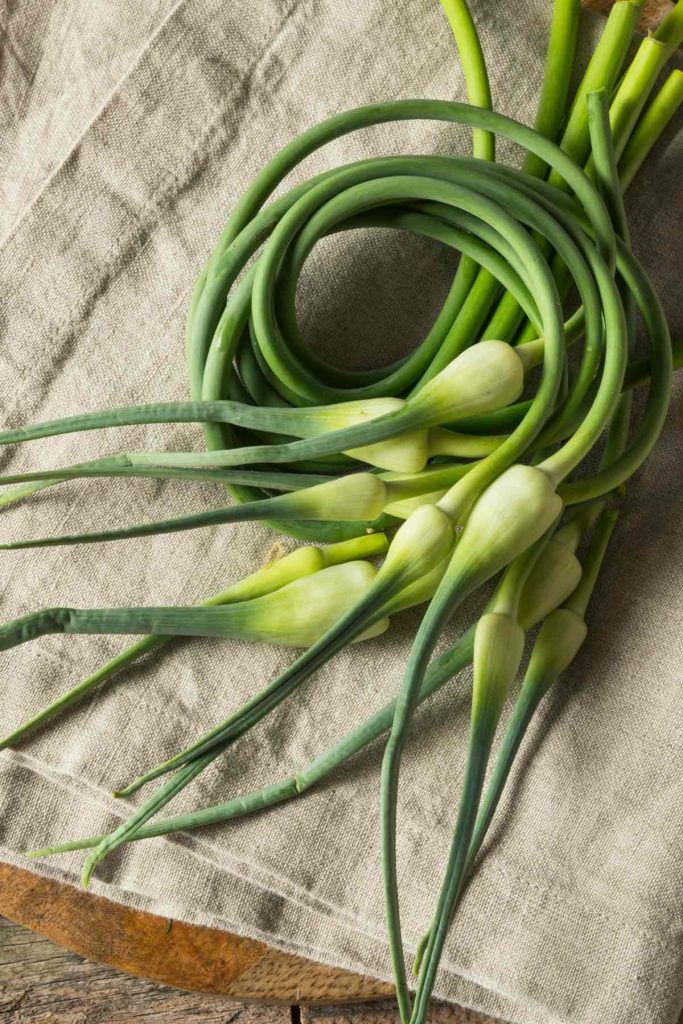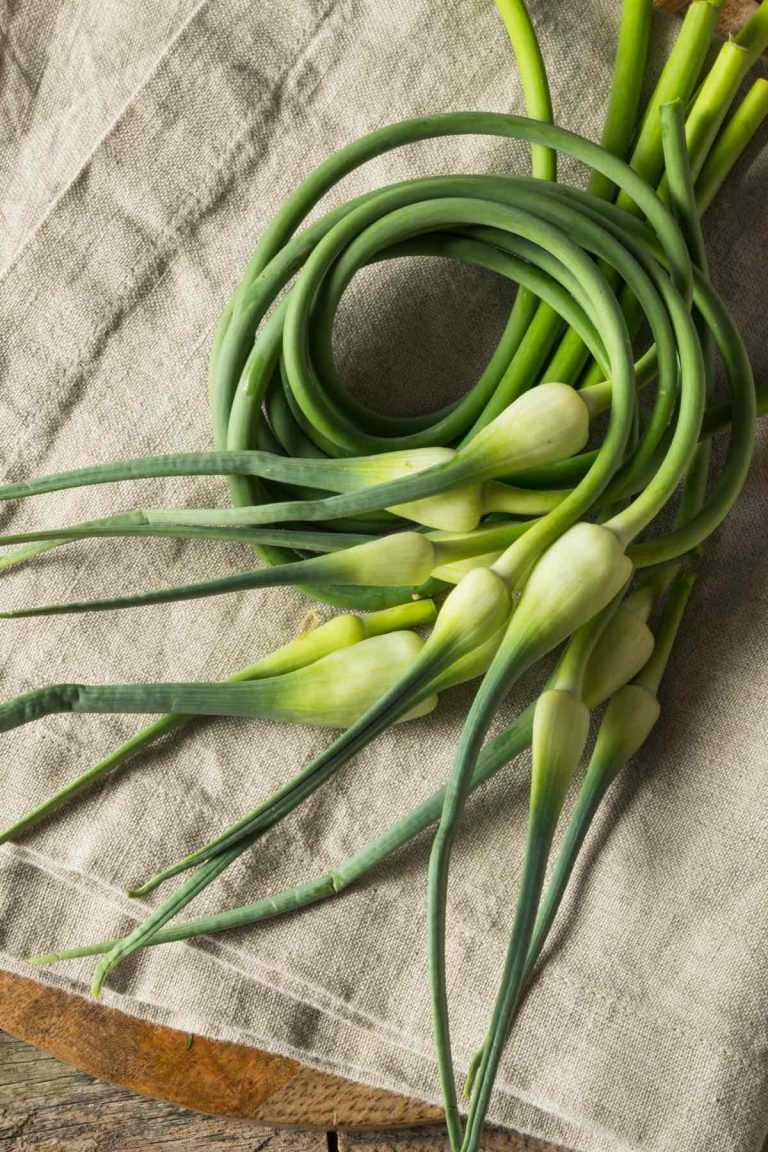 Garlic scapes are the tender stems of the garlic plant. They are firmer than green onions, but have a stronger flavor, with the hint of garlic taste.
Pro Tip: Use about 6 tablespoons of garlic scapes for 1/2 cup of shallots.
4. Leeks
Unlike onions which have a large bulb, leeks have a smaller bulb compared to their leaves. They also have a very mellow, slightly sweet taste compared to many onion varieties. Leeks can be good shallot substitutes because of their subtle flavor.
Pro Tip: Use the green part of leeks as a substitute for shallots. As leeks are mild, you can substitute 1:1 for shallots.
5. Green Onions (Scallions)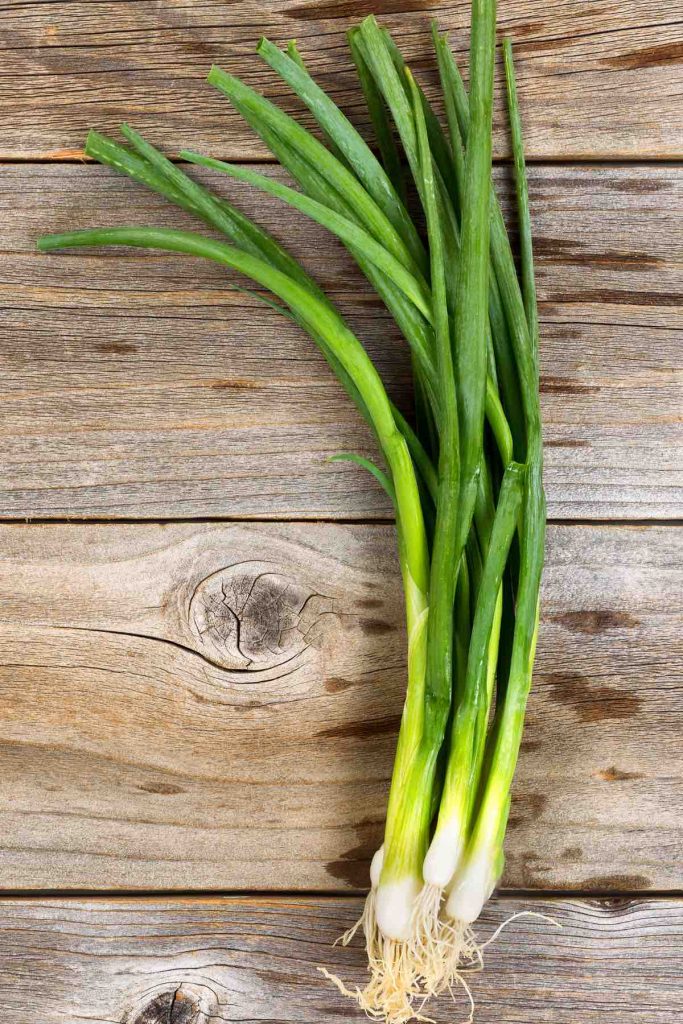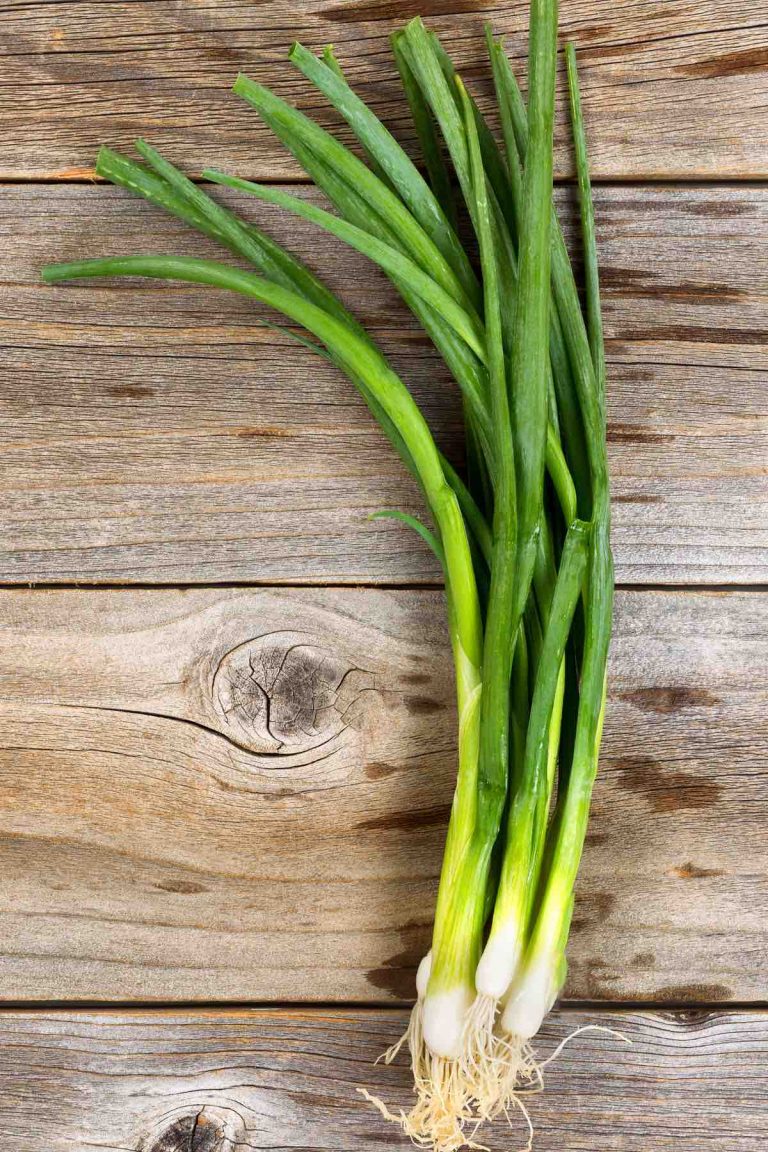 Scallions or green onions have a long, thin green stem that is white near the root. They have a milder taste than shallots and most onions. They don't have a sweet flavor that shallots and other onions do and may become even bitter after heating for some time.
Pro Tip: Green onions are an excellent replacement for shallots in salads and uncooked recipes.
Best Shallot Replacement
Out of all these substitutes for shallots, yellow onions are your best bet. The fact that cooking them increases the sweetness level is a plus since shallots are also naturally sweet.
What Is the Difference Between Shallots and Onions?
Shallots have a delicate and milder sweet taste with a hint of sharpness while onions have a more intense heat. While the two are closely related, shallots also tend to have cloves where other onions don't. Onions are also crunchier in texture when you eat them raw. You can swap red onion interchangeably for shallots in a pinch.
Shallot vs Red Onion
Shallots and red onions both have purplish-red skin, but shallots are usually smaller. Red onions are sweet, just like shallots, but they also have a stronger smell and taste. In a recipe that requires subtle flavors, shallots and their mild taste are preferable.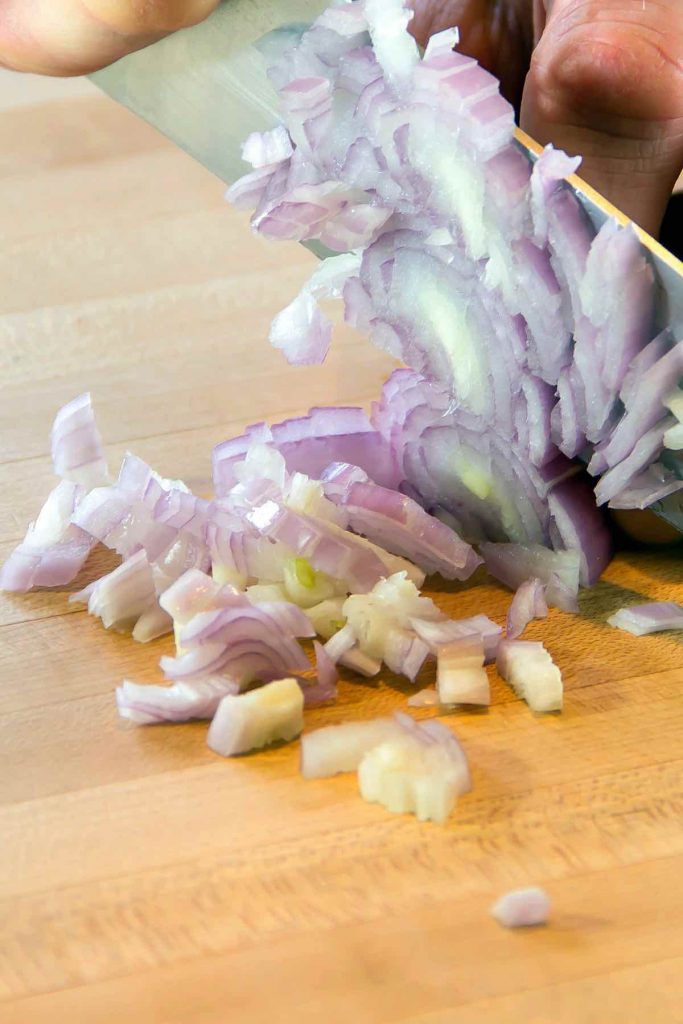 Why Do Chefs Use Shallots Instead of Onions?
Chefs tend to choose shallots over onions when they want a slight onion flavor that is not overpowering. These include spicy salsas, vinaigrettes, and salads. Their sweet taste complements these dishes while not leaving the lingering odor of onion flavor.
How Much Onion Do I Need When Substituting for Shallot?
Since onions have a more potent taste than shallots, chefs recommend that you use less of them as a replacement. For every 4-5 shallots that you use, only use one medium-sized onion.
How to Cook Shallots?
First, you'll need to cut off the ends of the shallot and then peel back the skin. Usually you'll need to chop them more finely than an onion.
If you need to caramelize your shallots, it's best to sauté them slowly over low heat, as they can be overcooked easily. If you are using shallots in uncooked dishes, simply peel the skin and dice them into small pieces.
Recipes Using Shallots or Onions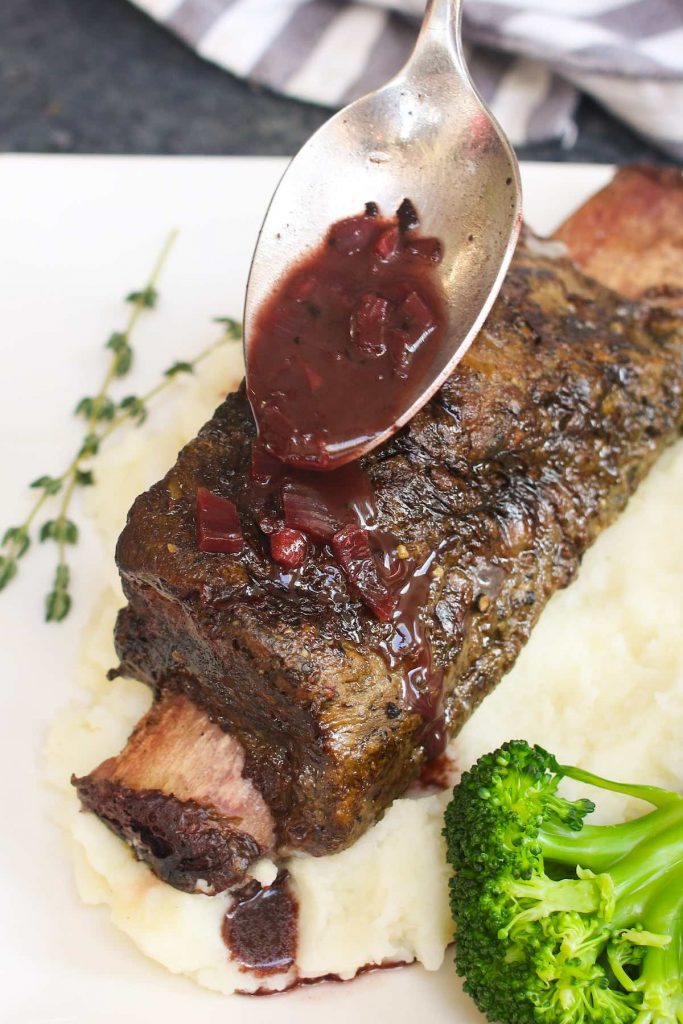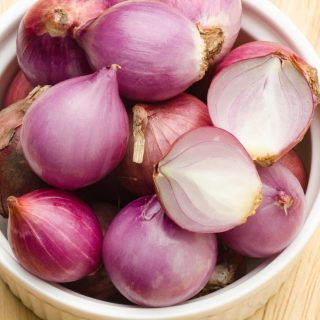 Ingredients
1

cup

red onions

chopped

optional other shallot substitutes
Instructions
Use red onions or other substitutes to replace shallot according to the recipe.
Tried this recipe?
Follow or tag us on Pinterest @izzycooking