If you're looking for a new drink to serve at your next gathering, how about RumChata cocktails? You may not be familiar with this rum-based liqueur but if you like cinnamon, you'll love RumChata Drinks! One popular drink that's made of RumChata is Cinnamon Toast Crunch Shot.
There are many kinds of cocktails to choose from these days. Some include spirits like vodka, gin, or whiskey, and are mixed with juices, soft drinks, or served on the rocks. Others are sweet concoctions made with liqueurs like the White Russian or Irish Cream Coffee. We've included 13 of the best RumChata Cocktails for inspiration.
RumChata falls into the category of liqueur. It's a delicious blend of Caribbean rum and fresh dairy cream that can be enjoyed on its own, or as the star of popular cocktails.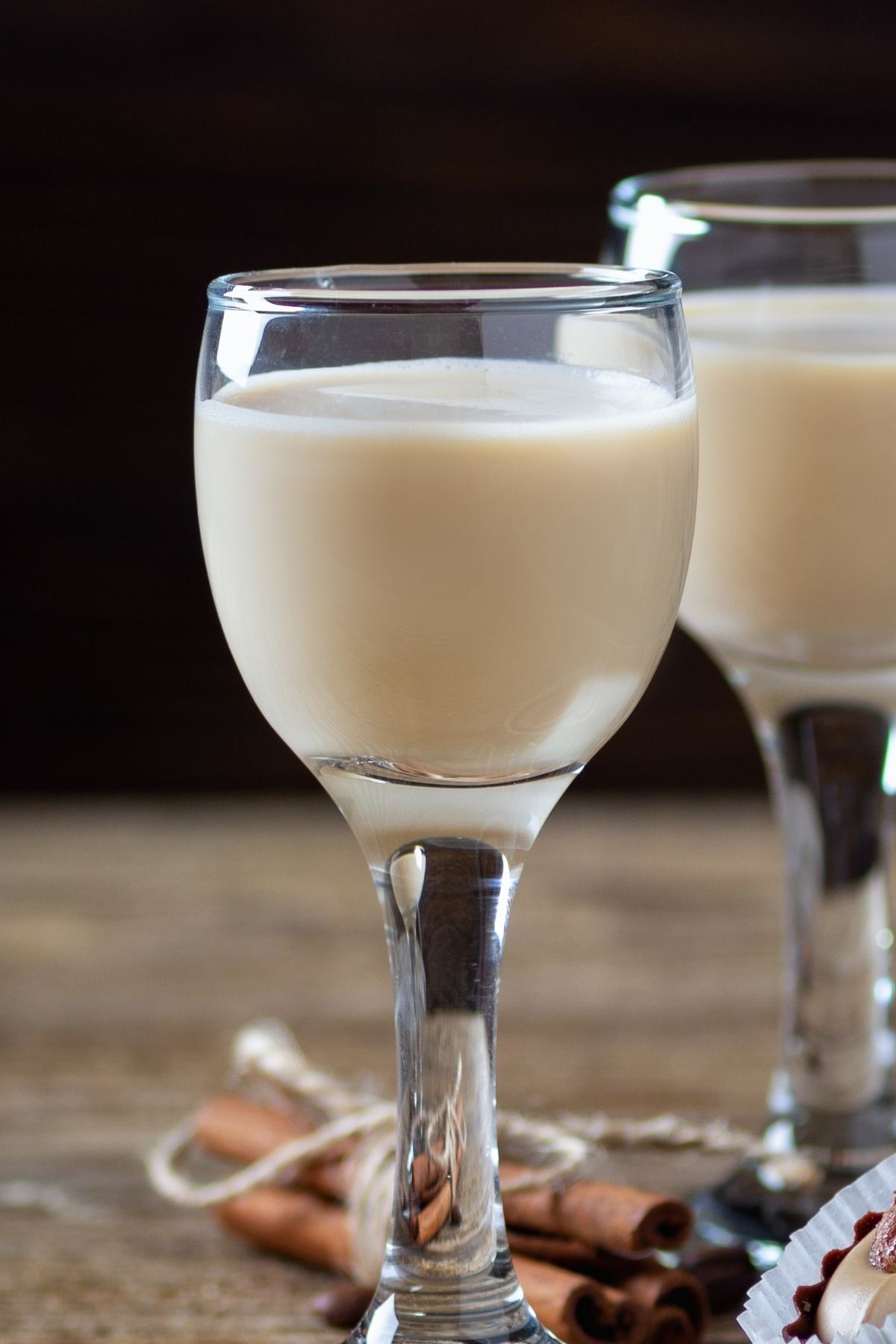 What is RumChata?
RumChata is a delicious cream liqueur made with distilled Caribbean rum and dairy cream, flavored with cinnamon, vanilla, sugar, and Mexican spices. Its flavor profile is based on a combination of Horchata, a popular summertime drink enjoyed in Spain and Latin American countries, and rum. 
If you've tasted Baileys Irish Cream, you'll find that RumChata has a similar flavor with distinct notes of cinnamon. Compared to various Caribbean rums with alcohol contents ranging from 43% to 57%, RumChata has an alcohol content of 13.75%. You can enjoy it straight, on the rocks, or added to cocktails.
What Mixes Well with RumChata?
There are many options to choose from! Because of its similar flavor, you can use RumChata in any cocktail recipe that calls for Baileys Irish Cream, or any other cream liqueur for that matter!
What Does RumChata Taste Like?
RumChata is a creamy, sweet liqueur that has flavors of vanilla, cinnamon, and dark rum. It is similar to Baileys Irish Cream but with a pronounced cinnamon taste.
What Are the RumChata Flavors?
In addition to the original RumChata with flavors of Caribbean rum, fresh dairy cream, cinnamon, vanilla, sugar, and Mexican spices, there are two additional flavors to enjoy:
RumChata Limon builds on the creamy taste of original RumChata and adds a hint of lemon.
RumChata Peppermint Bark is a creamy combination of peppermint and chocolate – perfect to enjoy in hot chocolate over the holiday season.
Best RumChata Cocktails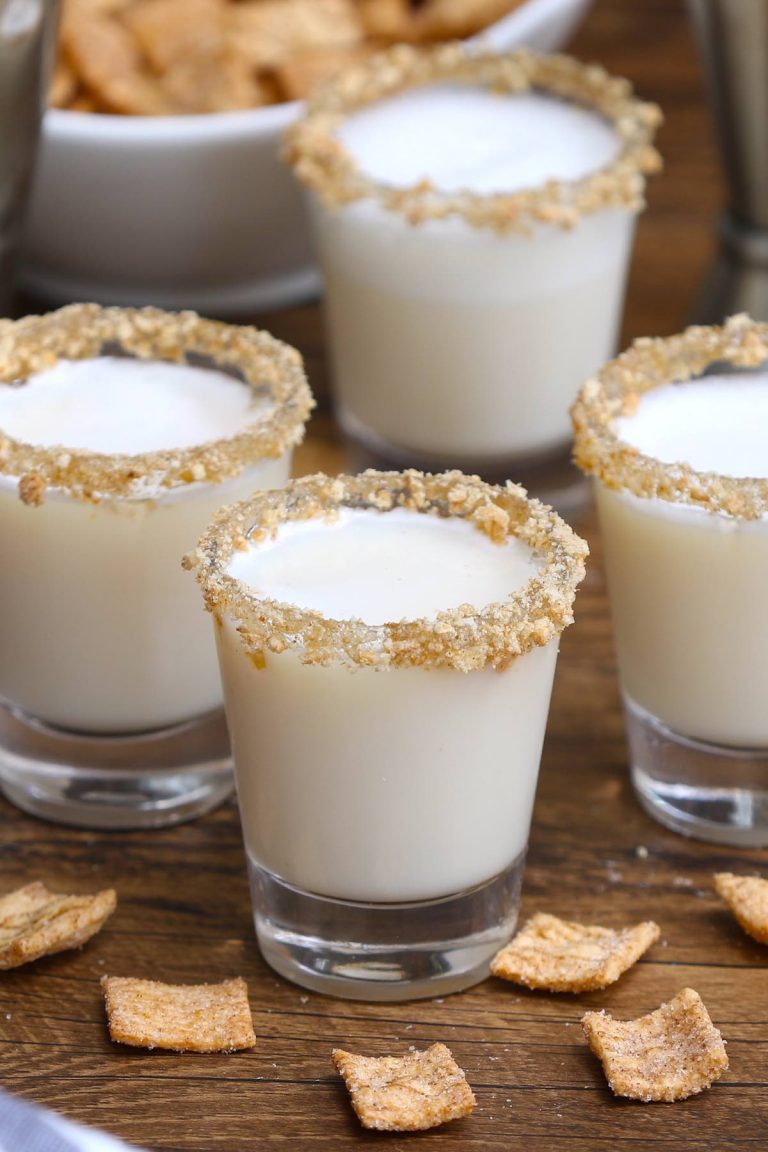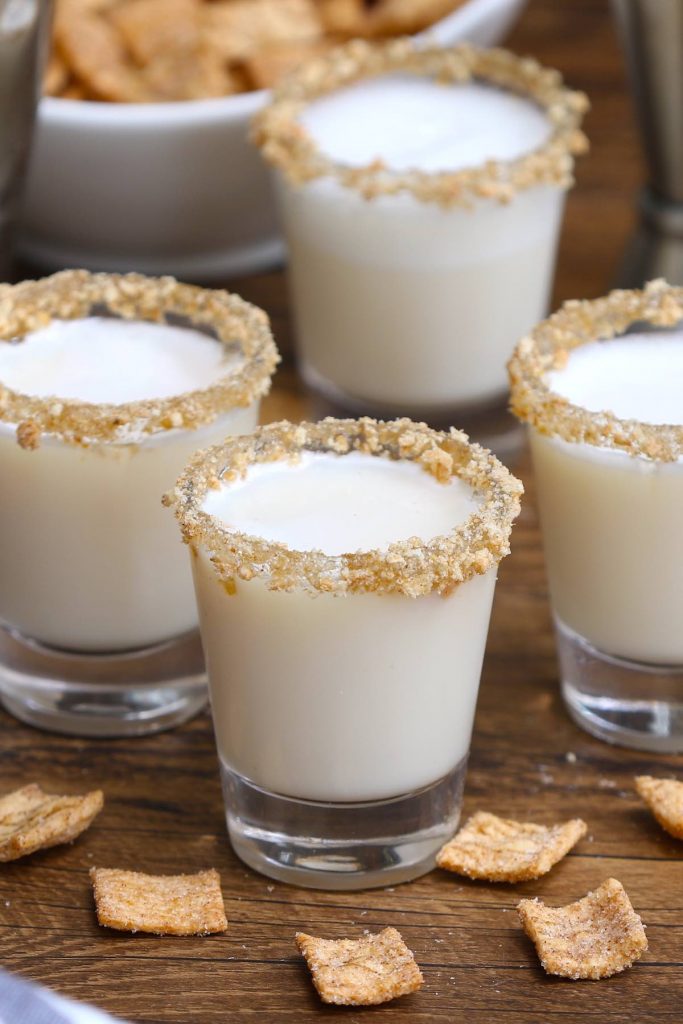 This is your favorite childhood cereal rediscovered as a cocktail! Serve it in a shot glass rimmed with crushed cinnamon toast cereal for a sweet treat your friends will love.
Take your love of vanilla pudding to the next level! Perfect for a celebration, these mini-cups of RumChata flavored pudding are irresistible.
This cocktail is the perfect blend of two of our favorite liqueurs! Easy to prepare in minutes, you'll be savoring this delicious drink all night.
If you love a refreshing strawberry margarita in the summer, serve this drink at your next patio party!
Martinis have come a long way. No longer restricted to gin and vermouth, this martini is sweet, salty, and delicious!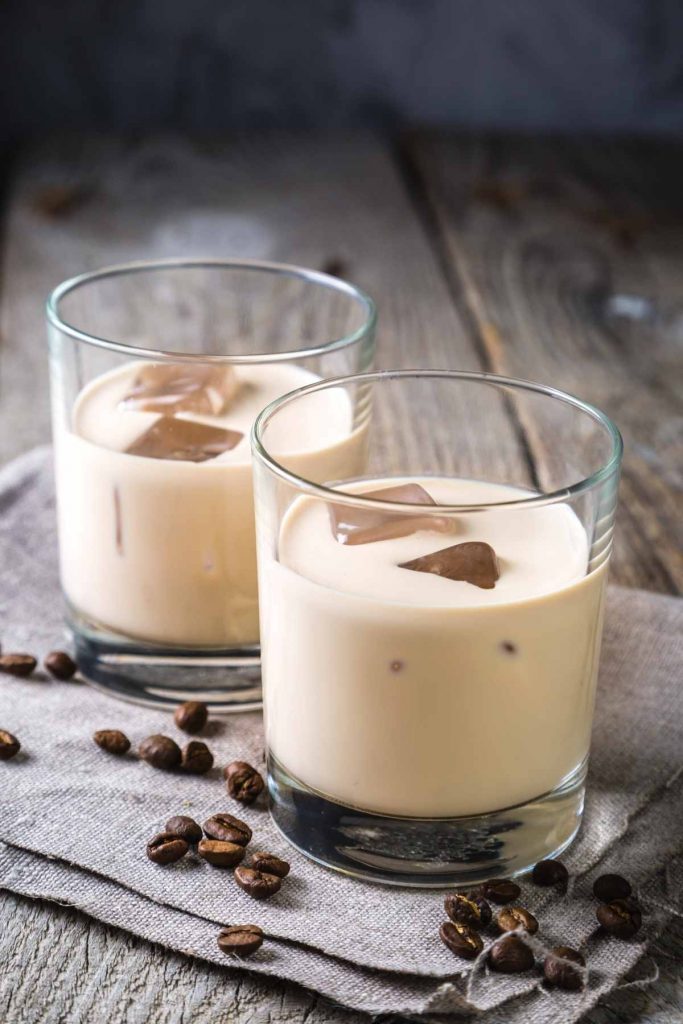 White Russians are already creamy and delicious. Adding RumChata makes them even better! It's the perfect after-dinner cocktail.
Everyone's favorite holiday cocktail just got better. Grab some good quality egg nog, add a shot of RumChata and a cinnamon stick and you're good to go!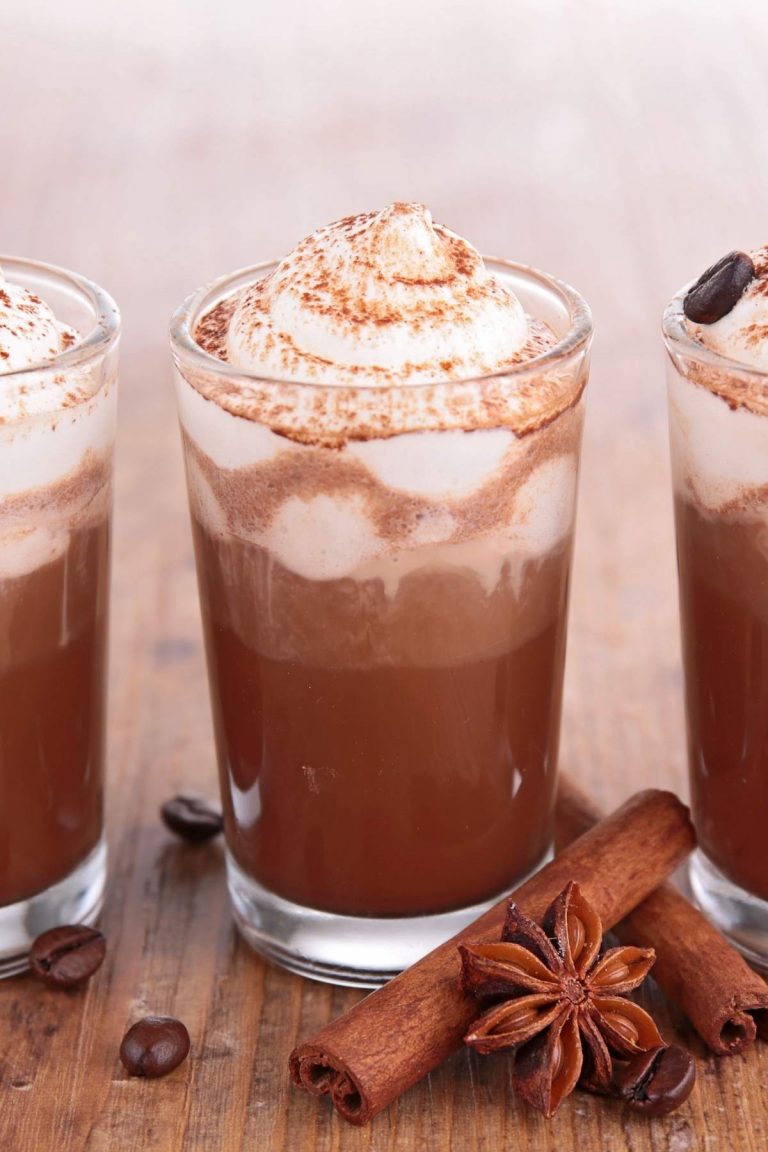 Whether you prefer coffee cocktails hot or cold, this one has you covered. Add a spritz of whipped cream and a dash of cinnamon for the ultimate indulgence.
Remember enjoying creamsicles as a kid? These jello shots are the adult version you need to try. Serve them at your next ladies night celebration!
Rum and Coke is a classic cocktail, so how about RumChata and Coke? This drink includes a shot of tequila, so get ready for a unique combination of flavors!
If you're a fan of creamy and elegant cocktails, add this one to your list of must-trys. In addition to RumChata, it has peppermint schnapps, and coconut rum. Cheers!
If you love the flavors of peppermint and chocolate, this is the cocktail for you! Made with Peppermint Bark RumChata, Godiva Chocolate Liqueur, and hot chocolate, you can't go wrong.
Did you love rootbeer floats as a kid? This adult version is just as fun and has just 2 ingredients!
Can You Drink RumChata Straight?
Yes! Because of its sweet and creamy taste, and 13.75% alcohol content, RumChata is a pleasure to drink straight or on the rocks.
Why Does RumChata Need to Be Refrigerated?
You might be surprised to learn that RumChata can be stored at room temperature, even after opening. You can store it in the fridge if preferred, but it won't necessarily extend the life of the liqueur. An opened bottle of RumChata tightly sealed and stored away from sources of heat should be good for approximately 6 months.
You May Also Like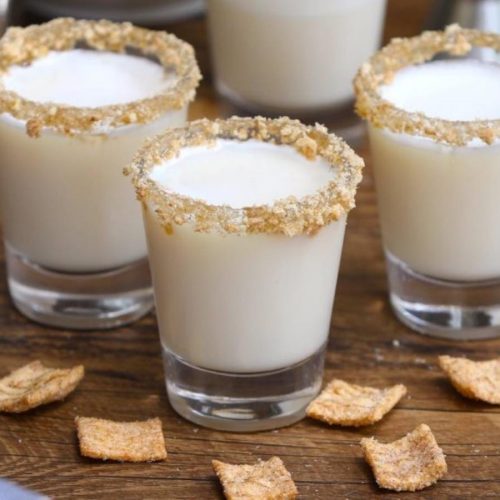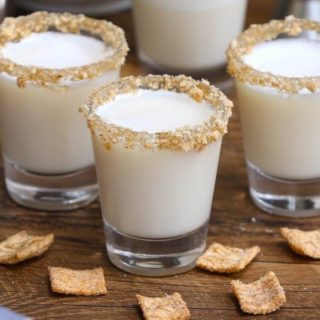 13 Best RumChata Mixed Drinks (RumChata Cinnamon Toast Crunch Shot Recipe and More)
If you're looking for a new drink to serve at your next gathering, how about a RumChata Cocktails? You may not be familiar with this rum-based liqueur but if you're a fan of Caribbean rum, we think you'll love it!
Print
Pin
Rate
Ingredients
2

shots

Rumchata

2

shots

Fireball Whiskey

simple syrup

cinnamon toast crunch cereal

ice
Instructions
To make crushed cereal rim: Place cinnamon toast crunch cereal in a zip-top bag. Crush them into crumbs with a rolling pin. Then pour the crumbs onto a small plate.

Wet the rim of the shot glass with simple syrup.

Lower rim into the crushed cereal and rotate until fully covered. Set aside.

To make the shot: Add ice to a cocktail shaker, and then pour in RumChata and Fireball.

Secure the lid. Hold the shaker with both hands (one on each piece) and shake vigorously for about 30 seconds.

Strain the mixture into the rimmed shot glasses. Serve and enjoy!
Tried this recipe?
Follow or tag us on Pinterest @izzycooking