Also known as "poor man's lobster", monk fish is prized for its mildly sweet flavor and texture that's similar to lobster. We've rounded up 9 of the best monkfish recipes for you to try at home. 
Monkfish holds up well to grilling, pan-frying, and baking, and is delicious served alongside veggies.
What is Monkfish?
Monkfish is a deep-water fish that looks like a bit of a monster in its natural habitat. In fact, some people call these fish sea devils or frog fish. A variety of predatory anglerfish belonging to the Lophius genus, these bottom feeders live on the seafloor and prey on smaller fish.
What Does Monkfish Taste Like?
Monkfish has a mild and slightly sweet taste that pairs well with many sauces. The flesh is firm and does not flake apart when cooked.
Its dense, meaty texture is often compared to that of lobster or scallops, with many referring to monkfish as the "poor man's lobster."
Tips for Cooking Monkfish
Cooking it with lemon and butter adds great flavors to your dish.
Avoid overcooking the fish. When done, the surface should feel firm and slightly springy, but there are better ways to check doneness! For more precision, insert an instant-read thermometer and look for a reading of 145°F.
Best Monkfish Recipes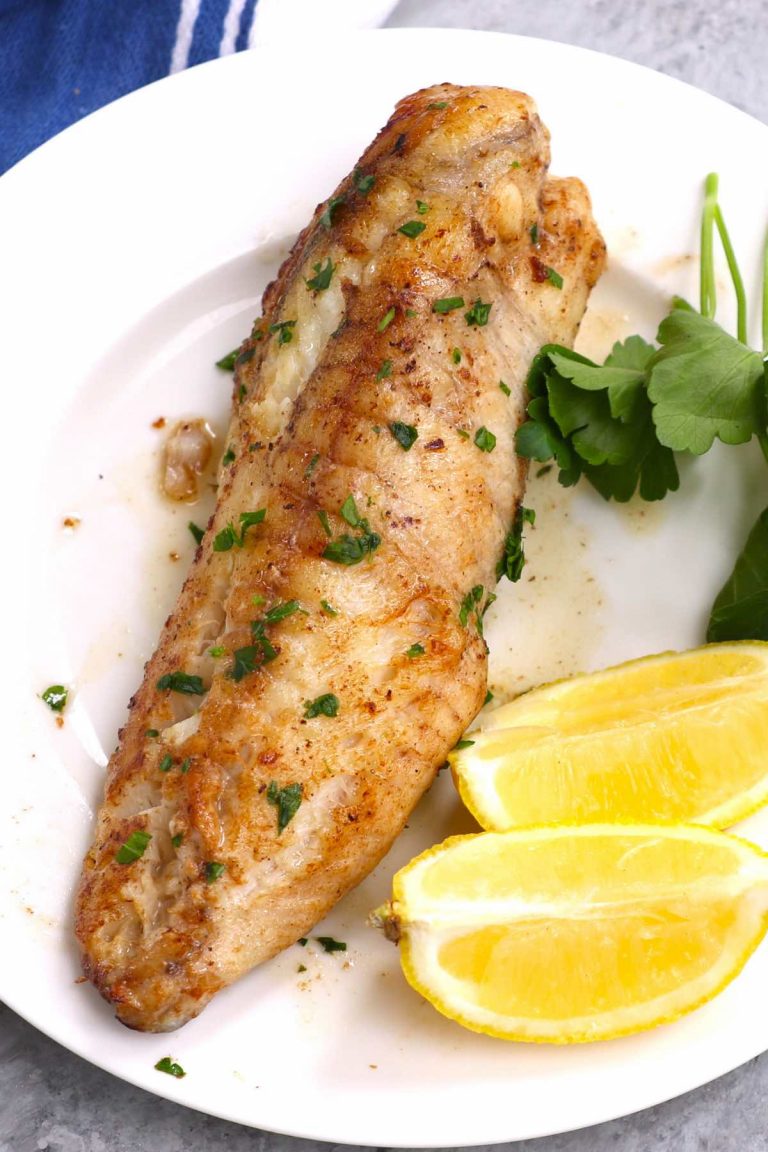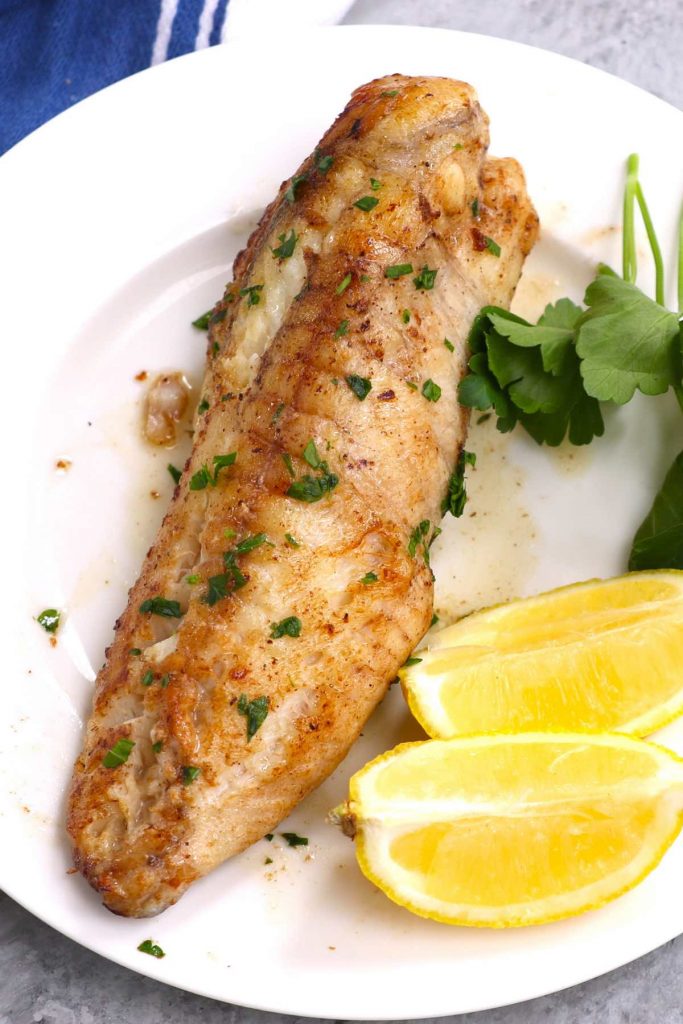 If you're not familiar with monkfish, the information on this post provides you with everything you need to know. It also includes an easy-to-follow recipe for monkfish with a lemon butter sauce that's ready to enjoy in just 20 minutes.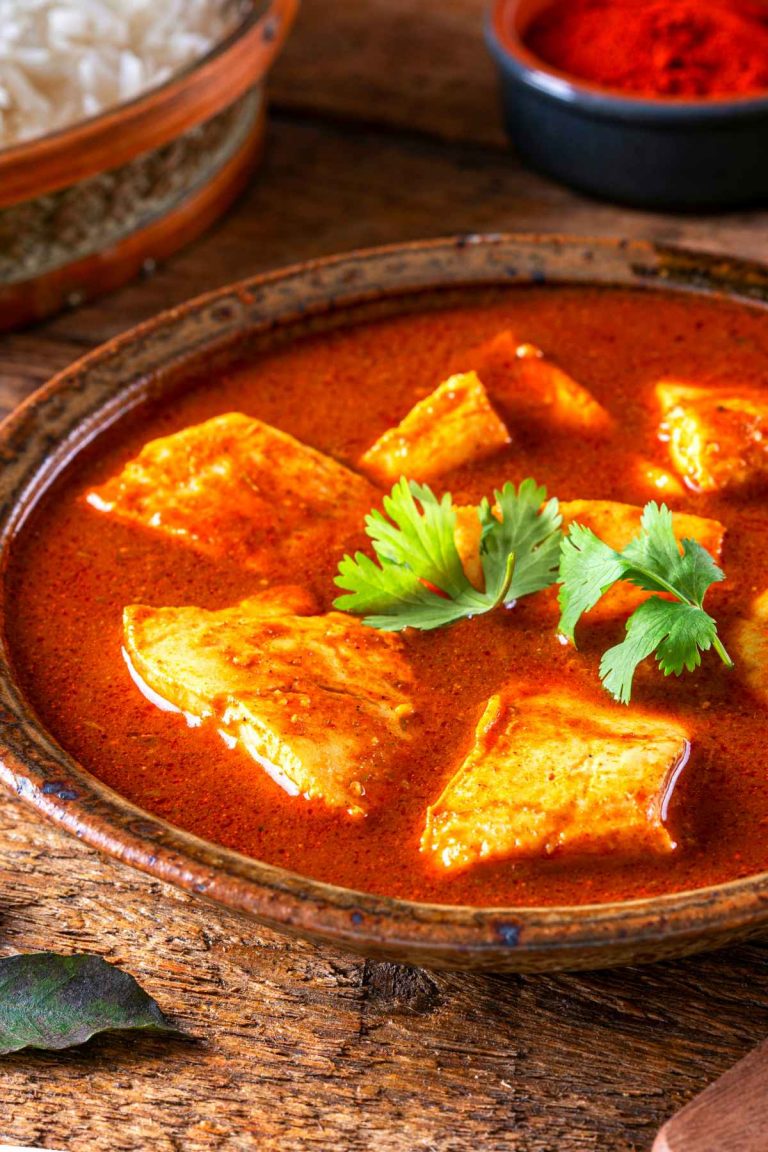 The monkfish in this dish is seasoned with a delicious blend of ginger, Korean chili powder, turmeric, and saffron. Serve it with steamed rice and your favorite green veggie.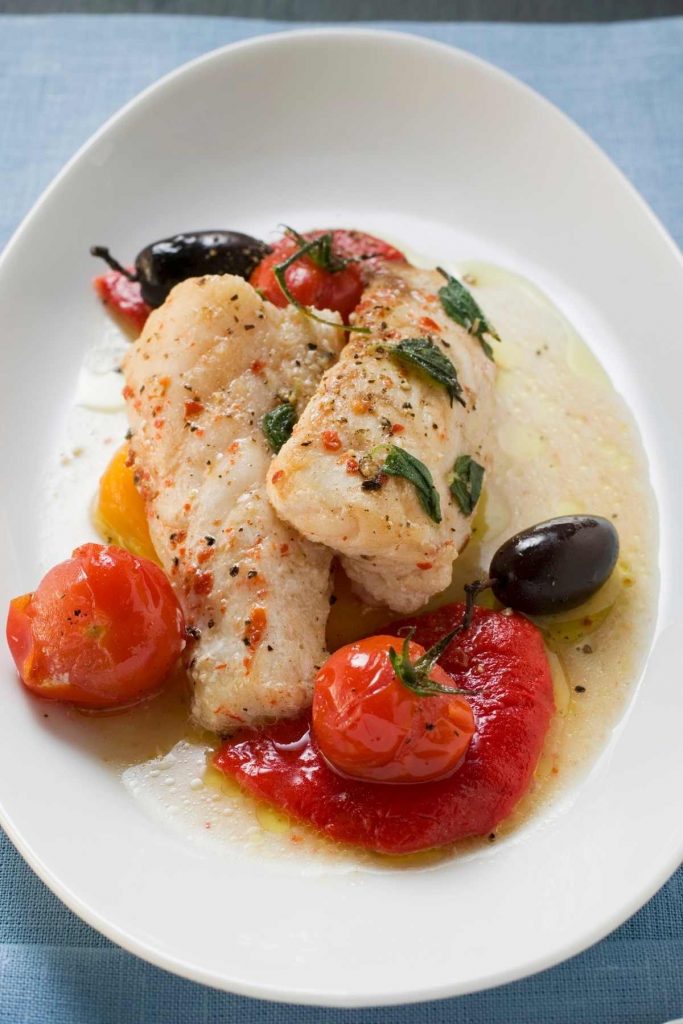 Follow the steps in this recipe to make delicious monkfish tail fillets that are full of flavor.
Serve it with your favorite sides for a light and healthy meal.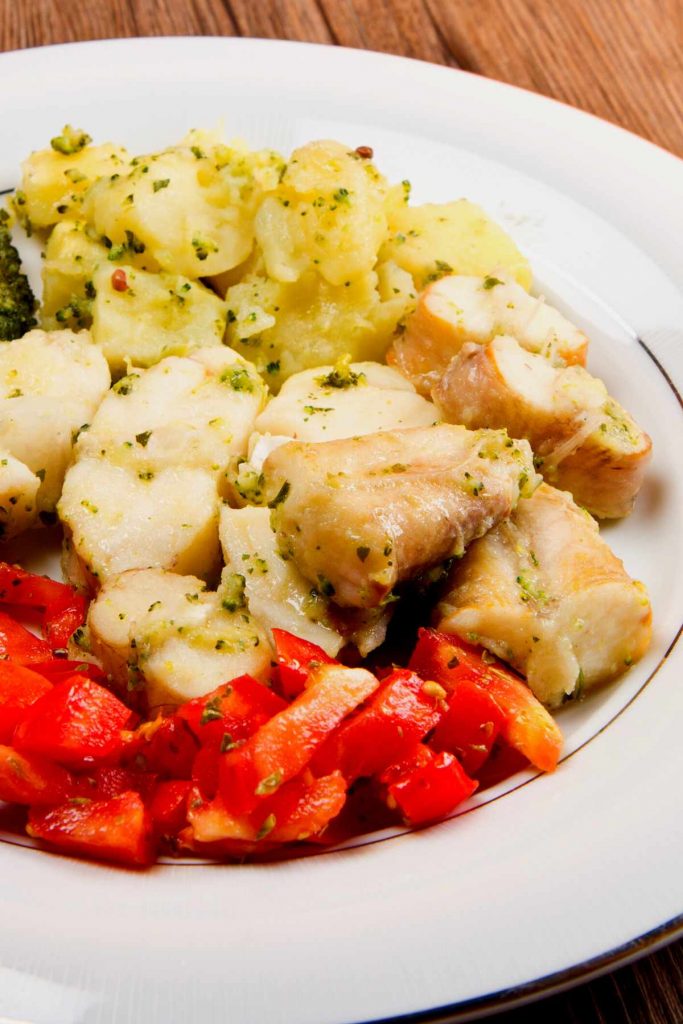 The lobster-like flavor and texture of monkfish is what makes it so special. This dish is impressive enough to serve to guests at your next get-together.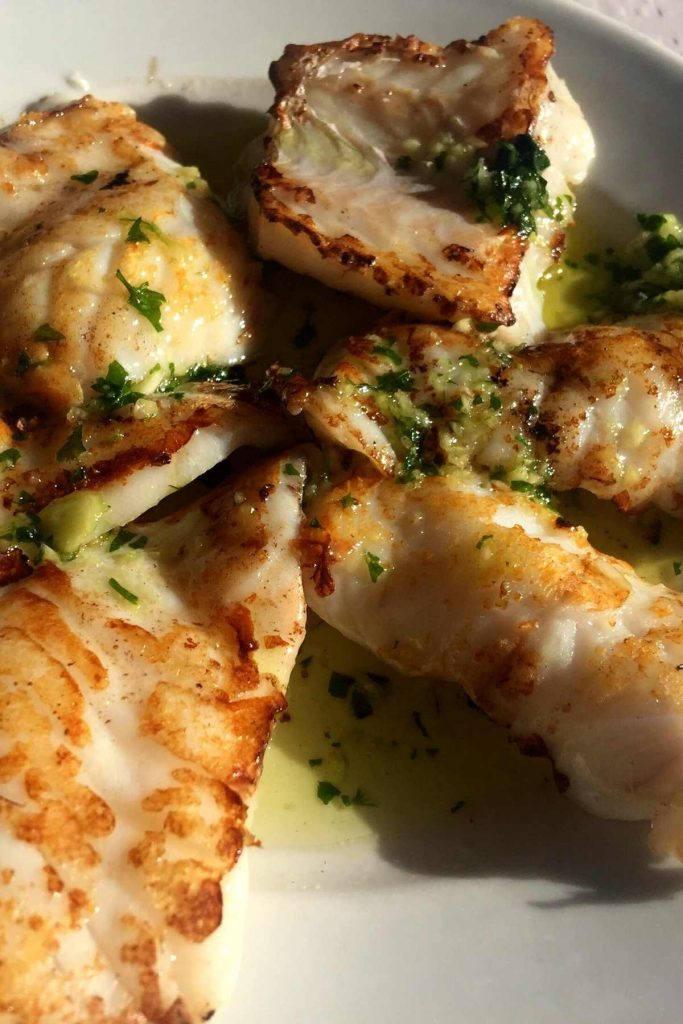 This roasted monkfish with lemon & parsley butter couldn't be easier to make! You'll need a handful of ingredients and it's ready to enjoy in just 10 minutes. Serve it with potatoes and steamed broccoli.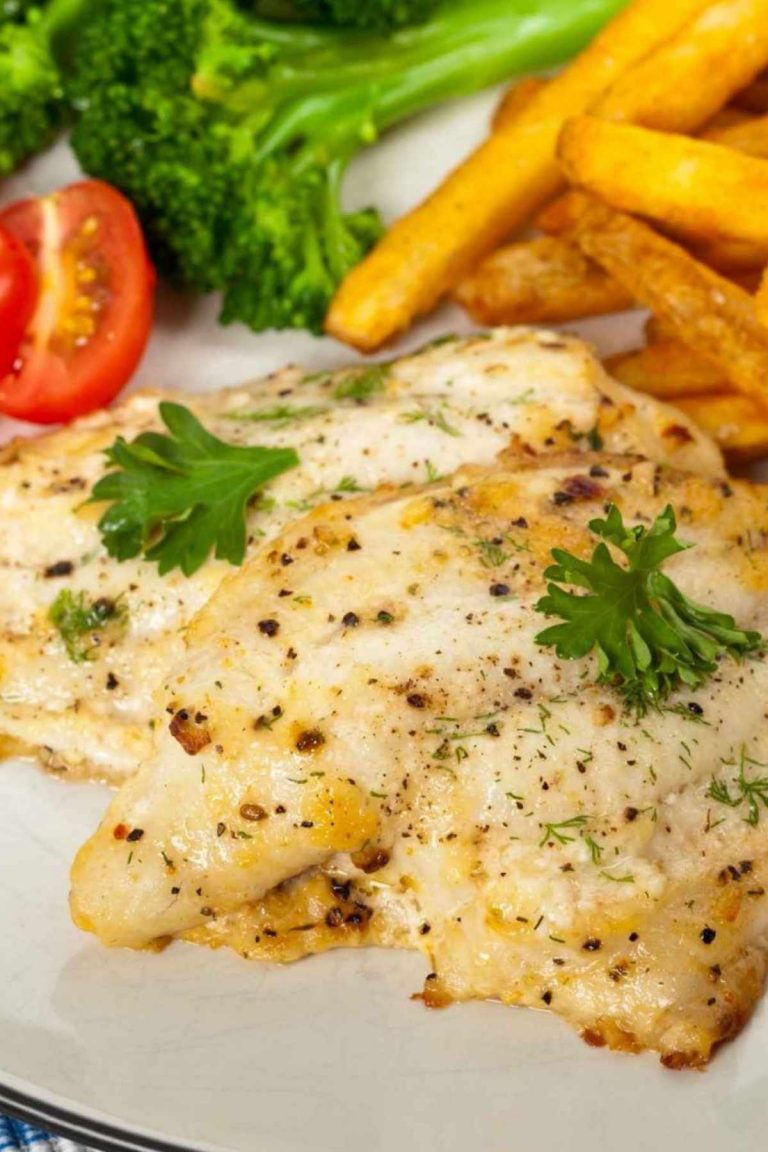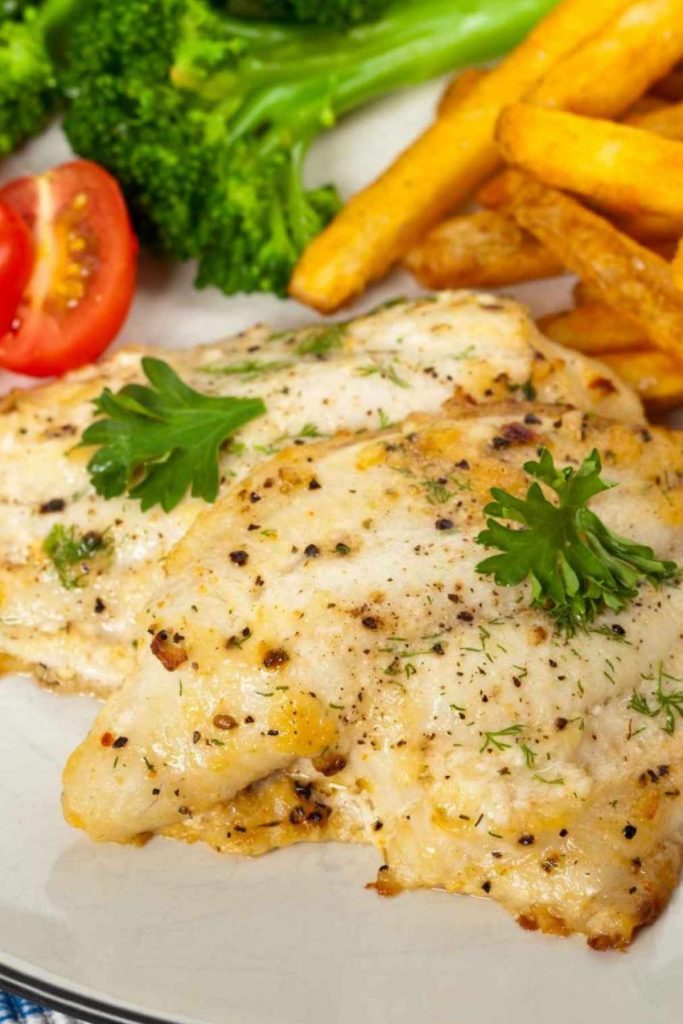 Serve this tasty lemon pepper crust monkfish when you're in the mood for something light. It's served with a tangy lemon anchovy vinaigrette and would be delicious with a fresh garden salad.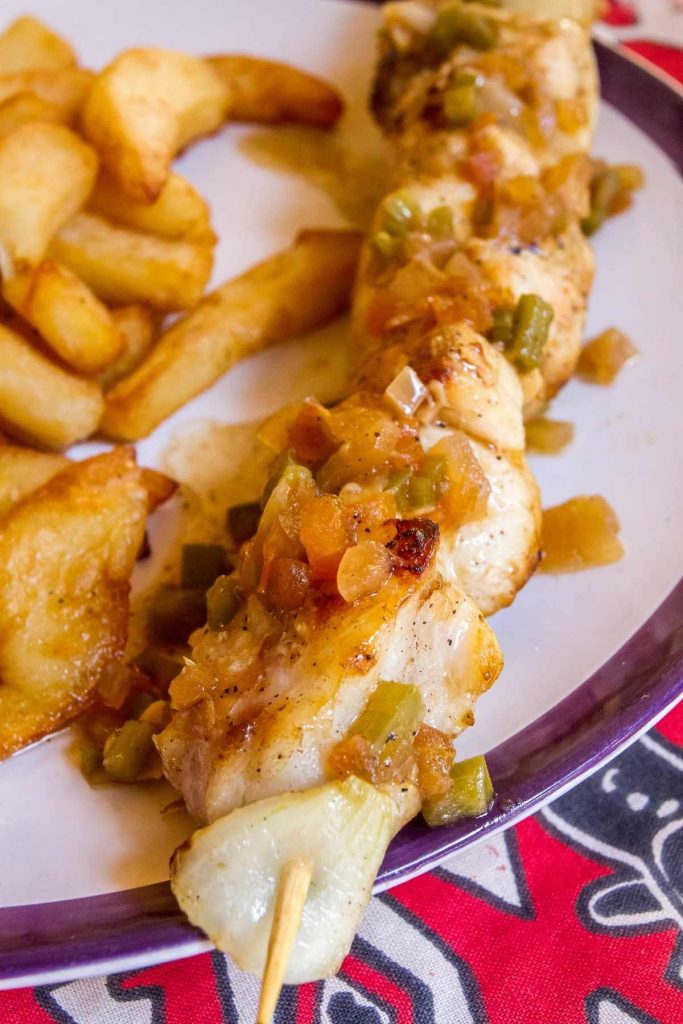 Serve these tasty skewered monkfish kebabs the next time you're hosting a summer get-together. The monkfish is marinated in a flavorful blend of seasonings and is then grilled to perfection.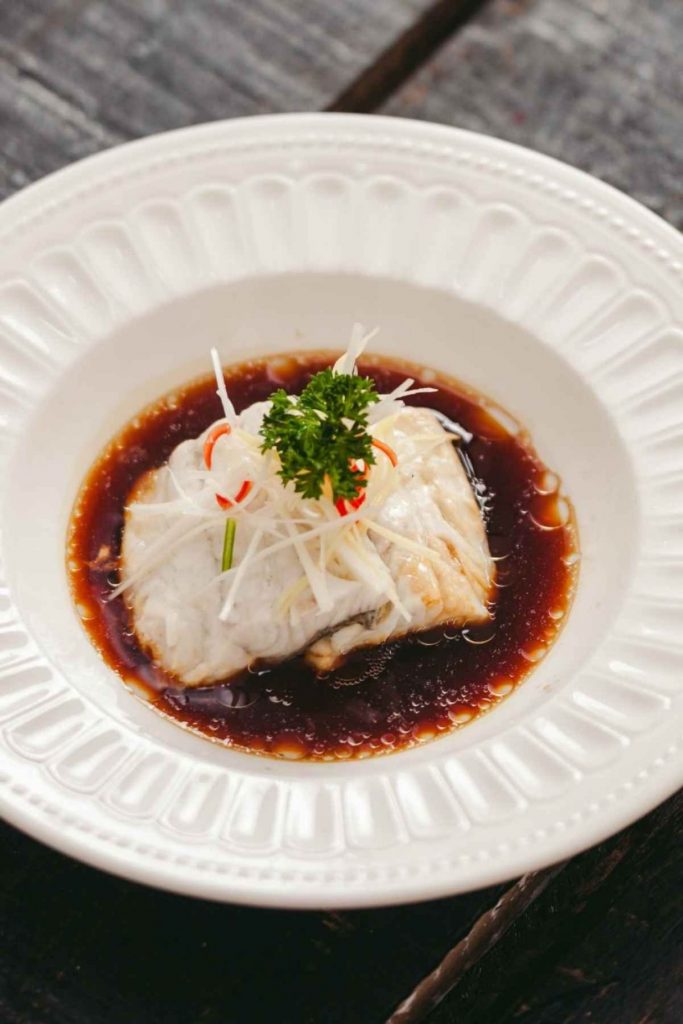 This simple steamed monkfish is full of traditional Chinese flavors. You'll need just a handful of ingredients and it's ready to eat in short order.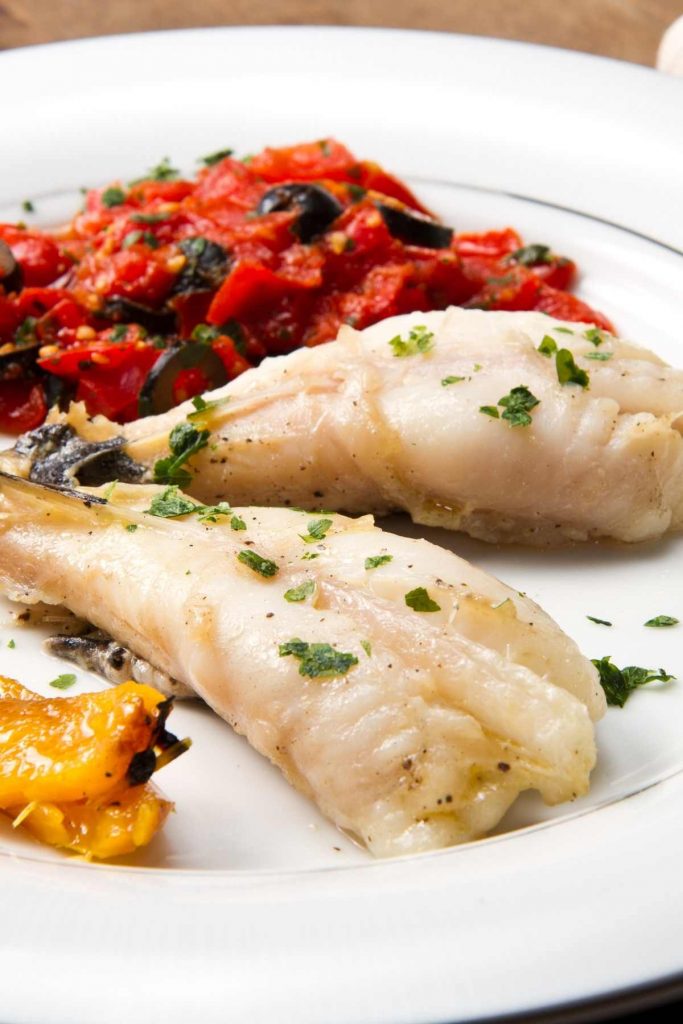 Monkfish has a lobster-like texture that makes it ideal for grilling. This dish is super simple and uses just four ingredients. Serve it with a side of grilled veggies and corn on the cob.
FAQ About Monkfish
How Long Does It Take to Cook Monkfish?
Monkfish cooks quickly and can get rubbery when overcooked, so be sure to watch it carefully. While a 1-inch thick fillet will take just 6 to 7 minutes of cooking time, a thicker 3-inch fillet may easily take 15 minutes or more.
Where to Buy Monkfish
You can buy monkfish at grocery stores and fish markets. The tail meat is the only edible part of this fish, and you can buy it whole or filleted.
How to Store Monkfish
Monkfish taste best when it's fresh. You can store it in the refrigerator for about 2 days after purchasing. If your monk fish is frozen, you can store it in the freezer for up to 6 months.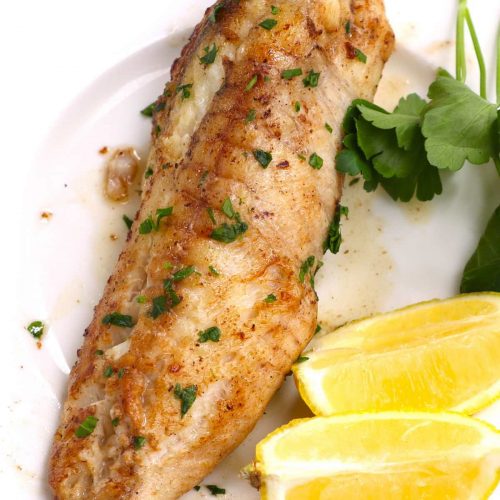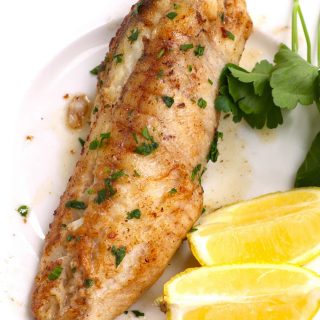 Best Monkfish with Lemon and Butter Recipe
Learn how to cook monkfish and enjoy its sweet and mild taste! Monkfish is versatile seafood that is lean and protein-rich with a meaty texture. Since it does not flake or fall apart like more delicate fish, it's great for pan-frying, grilling or baking in the oven!
Print
Pin
Rate
Ingredients
2

pounds

monkfish

skinned and boned

2

tablespoons

olive oil

2

tablespoons

butter

unsalted recommended

half lemon

salt and pepper

to taste

fresh parsley

minced, optional garnish
Instructions
Remove the monkfish from the refrigerator (or thaw completely if frozen). Pat dry with paper towels and rub with 1 tablespoon olive oil on all sides. Season with salt and pepper.

Place a heavy skillet over medium-high heat. When hot, add the remaining olive oil and butter to the pan and swirl the pan to coat.

Add the monkfish and fry undisturbed for 5 minutes. Using a fish spatula or kitchen tongs, flip the fillets and cook several minutes more, spooning pan juices on top from time to time. Note that 1-inch thick fillets will take 6-7 minutes in total, while 2-3 inch thick fillets could take 15 minutes or more.

To check doneness, insert a knife tip into the thickest section for a moment. If it comes out hot to the touch, then the fish is done. You can also insert an instant-read thermometer and look for a reading of 145°F.

Sprinkle lemon juice and optional fresh parsley onto the monkfish. Transfer to serving plates immediately and drizzle pan juices on top.
Tried this recipe?
Follow or tag us on Pinterest @izzycooking