Mexican street corn salad. Easy guacamole. Tortilla chips. Mini chicken quesadillas. These easy Mexican Appetizers are a great way to start off your Taco night or Cinco de mayo party, whether you're looking for something healthy or elegant. Read on for those delicious dishes, and more Mexican appetizer recipes.
One of the best parts of Mexican cuisine is how bright it is. Whether you're enjoying it on a hot summer day or cold winter night, you'll practically feel the Mexican sunshine through the food. The dishes are packed with so many elements, but even the creamier, cheesier ones have refreshing tangy elements too.
Appetizers are a great way to introduce new foods into your routine because everyone can sample a few smaller things. Some of the recipes on this list reimagine classic mains into starters, while others are for appetizers that can easily transform into main dishes.
There are so many ways to explore Mexican cuisine and these popular Mexican appetizers are the best place to start!
What Appetizers Can I Bring to a Mexican Party?
There are so many foods that you can bring to a Mexican party. Honestly, if I listed them all, I would probably have to dedicate a whole separate website just to Mexican Appetizers. Instead, I've narrowed it down to some of my favorites that I think you'll enjoy too.
Popular Mexican Entrées
Mexican cuisine is super diverse. At first glance, it may seem like many of the dishes are some kind of protein wrapped in a tortilla, but a closer look will show you all of the intricacies of the different dishes and cooking methods.
But whether we're talking about tacos, enchiladas, tamales, chilaquiles, carne asada, tostadas, and anything else you can think of in Mexican cuisine, you'll find a few key ingredients in nearly every dish. Corn, beans, lime, cilantro and avocado are all important staples in Mexican cooking.
Vegetarian Mexican Appetizers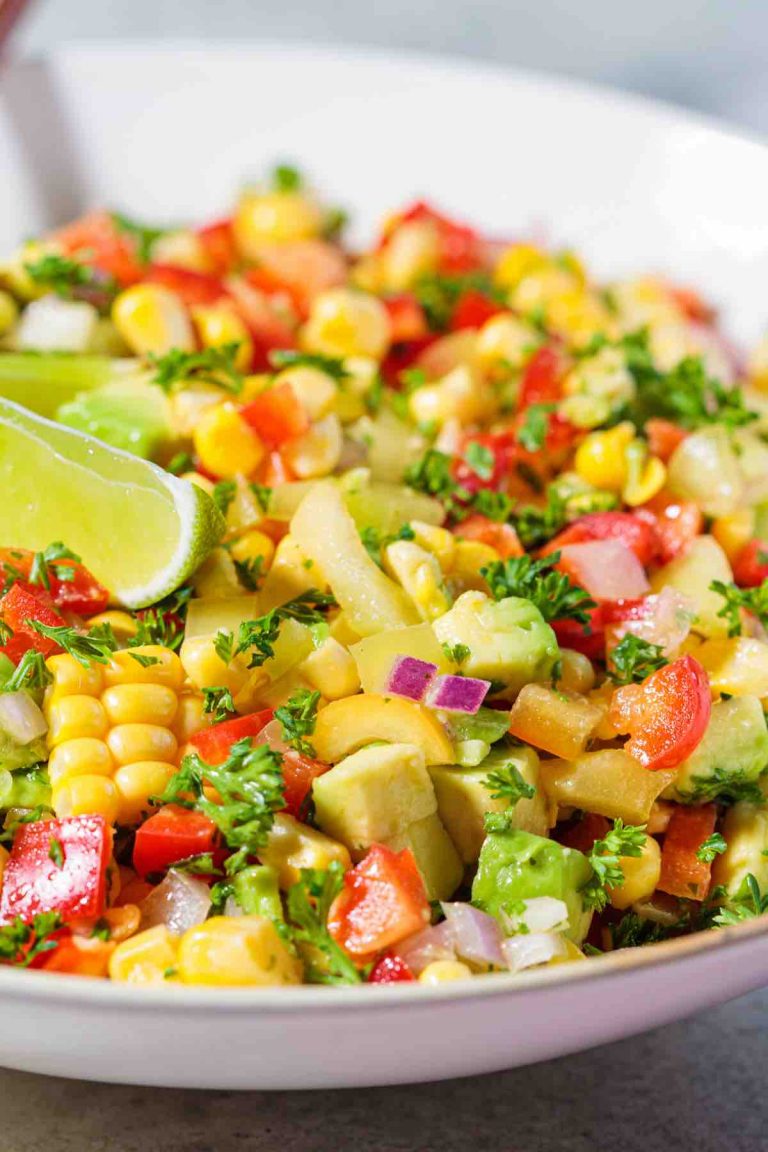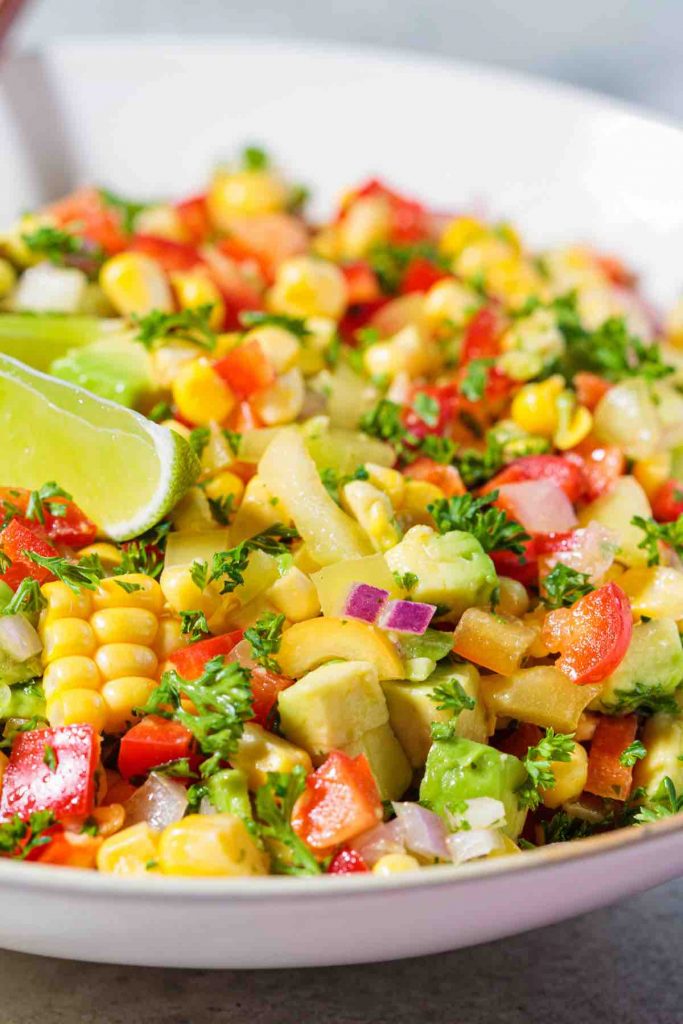 If you've ever had Elote, or Mexican Street Corn, you can already expect how delicious this recipe will be.
Juicy corn is joined by creamy avocado in a tangy salad that's refreshing for those hot summer days…or the perfect way to add some brightness to the gloomier ones.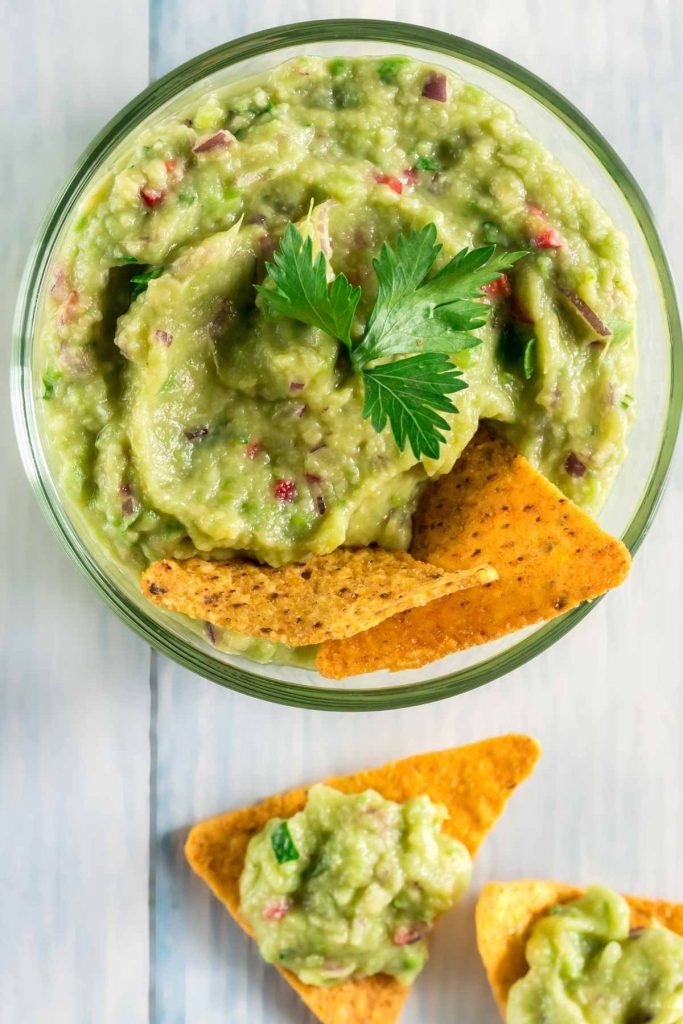 Guacamole is basically expected at any Mexican meal, and thankfully it's pretty accepted in most diets.
This recipe can be made with a few ingredients if you need to whip it up quickly, but it also gives you different ways to customize it to really make it your own.
After all, everyone needs a signature Guacamole recipe!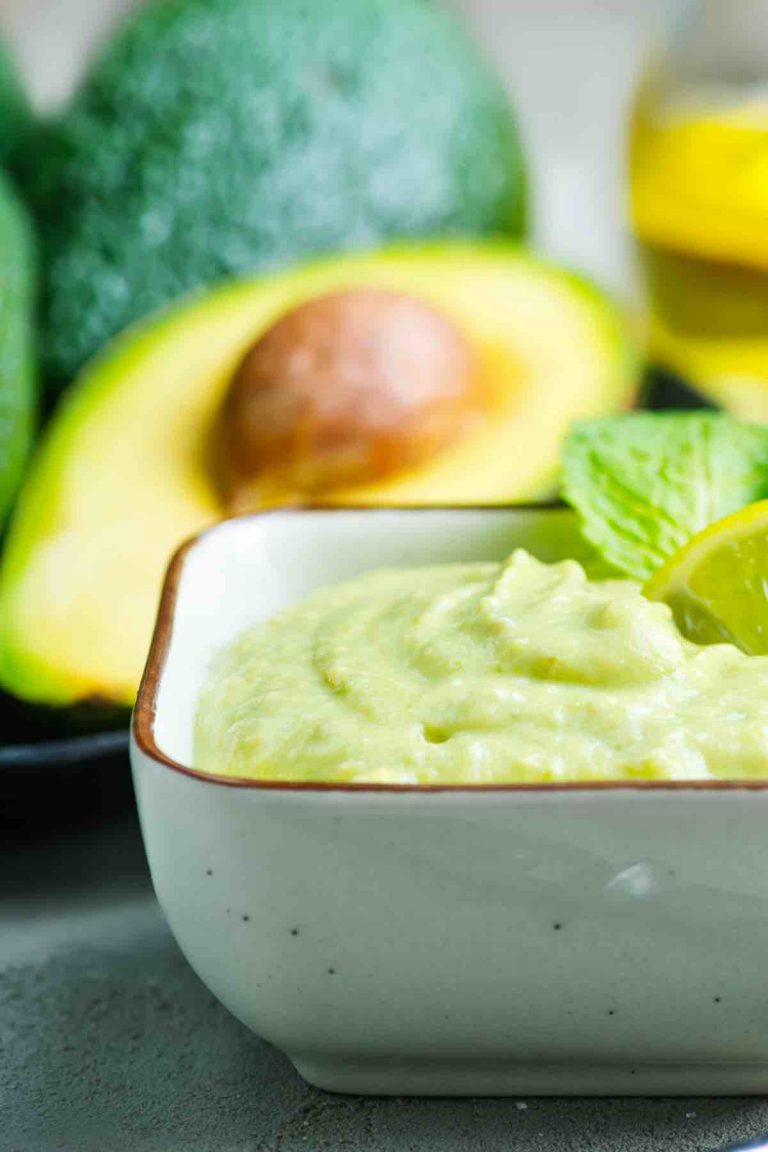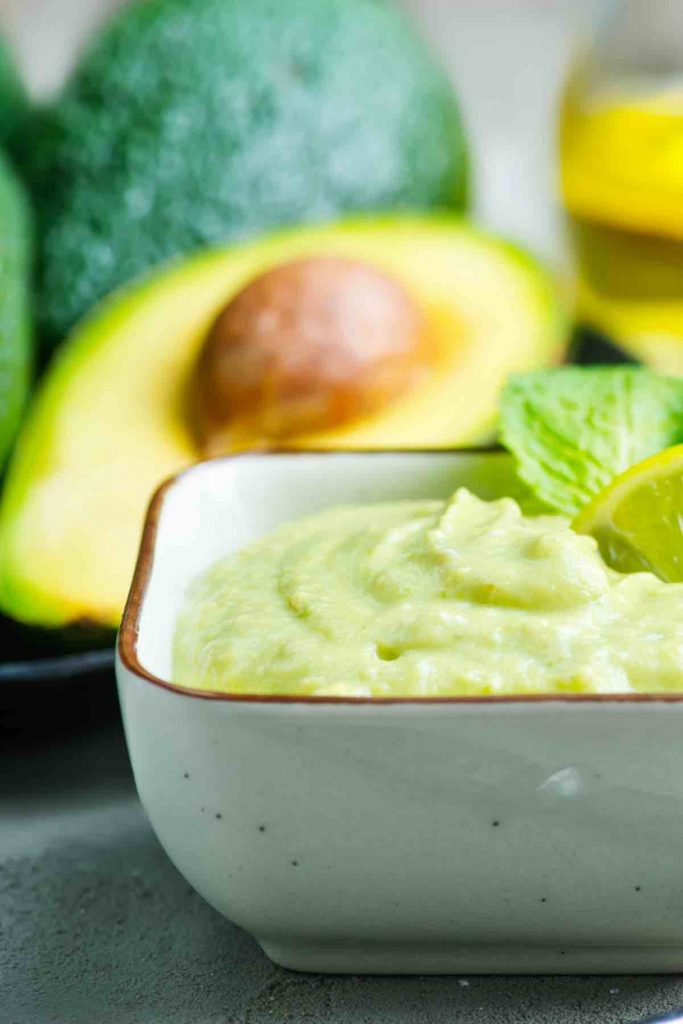 This avocado cream sauce makes a great dip to snack on while prepping your meal. It also goes perfectly with all the flavors of Mexican cuisine, if you want to pour any leftover on your mains too!
It's made with simple ingredients and takes just 5 minutes, and no cooking is required!
Mini Mexican Appetizers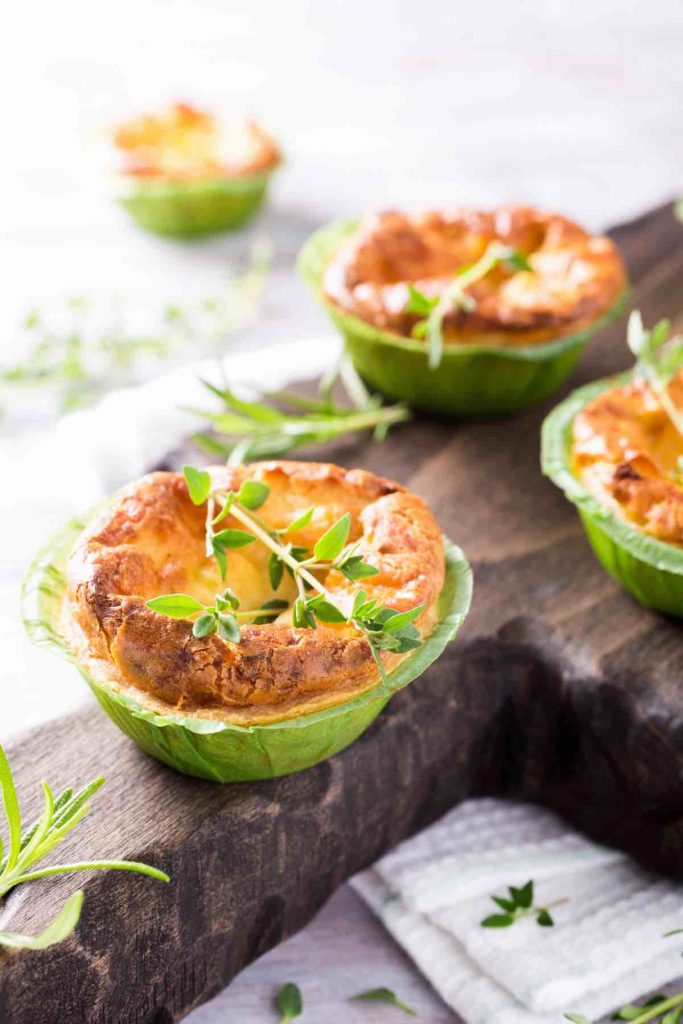 Tamales are delicious, but they take a lot of time to make. These Mini Tamale Pies are the best shortcut for getting your fix
. For an appetizer, they still have a relatively long cooking time, so you'll need to give yourself an hour.
But along with being absolutely adorable, they have the perfect sweet corn shell, filled with a savory filling.
If you've never tried Jicama, get ready for your new go-to. These fries are similar to their potato counterparts, but a little sweeter.
Jicama is high in fiber and a good source of vitamin C and potassium. It's also 90% water, which you would never guess from these crispy fries, which go great with the Avocado Cream Sauce from above.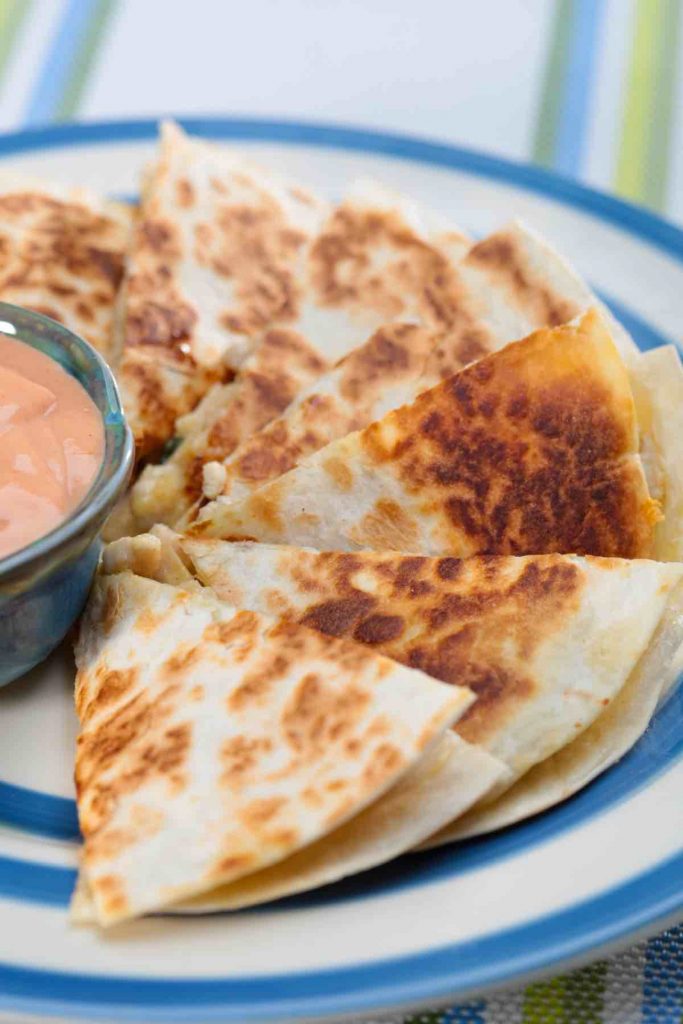 These Mini Chicken Quesadillas are easy enough that a toddler can help make them, but they're made with small tortillas, making them the perfect appetizer size.
This recipe requires only three ingredients, so it's a great appetizer to serve alongside different dips and salsas.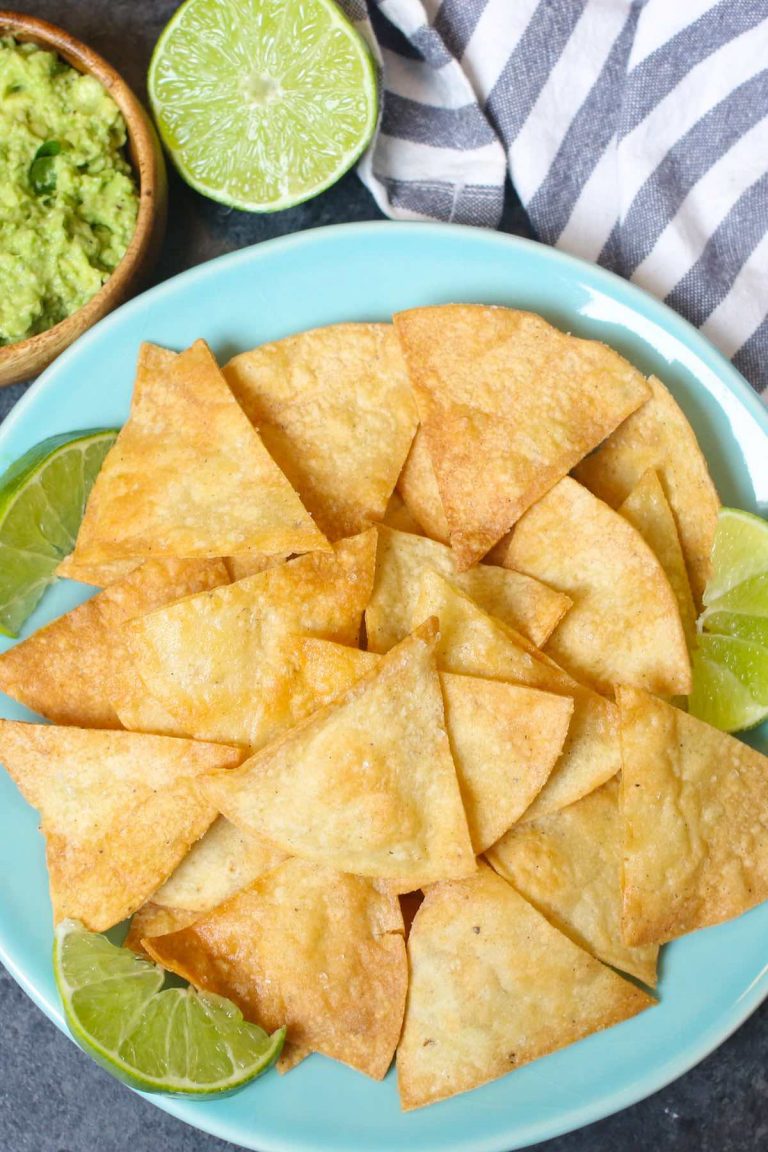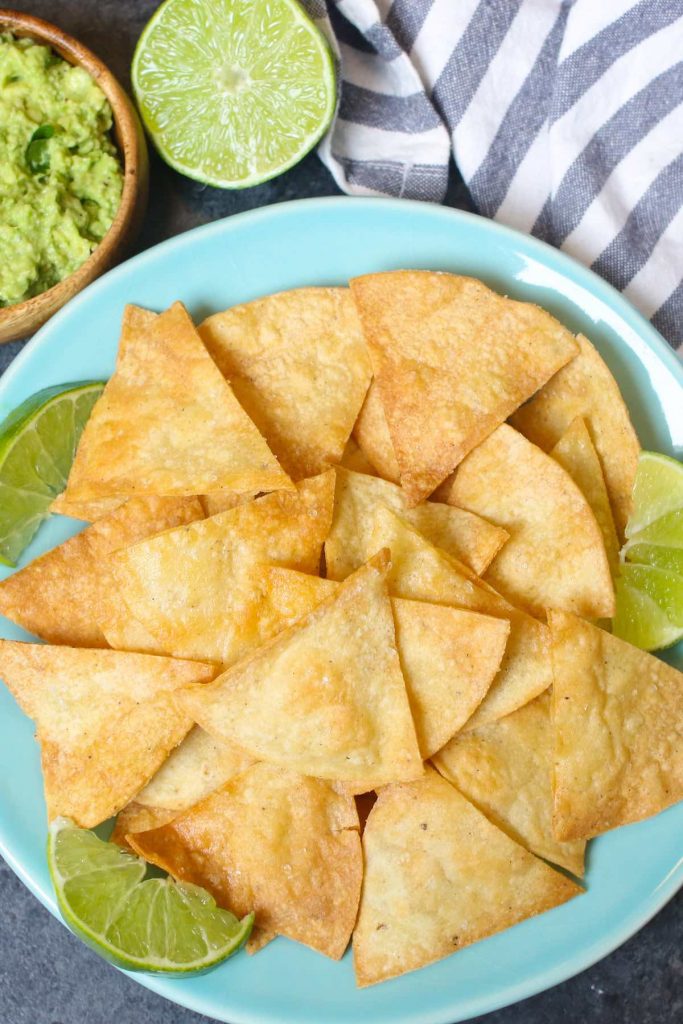 Of all the ways to use an air fryer, have you ever considered using it to make Tortilla Chips?
It's seriously one of the best ways to make them. All you need are tortillas, so this is a great way to incorporate any of the extras from your taco or fajita night back into the meal.
Healthy Mexican Appetizers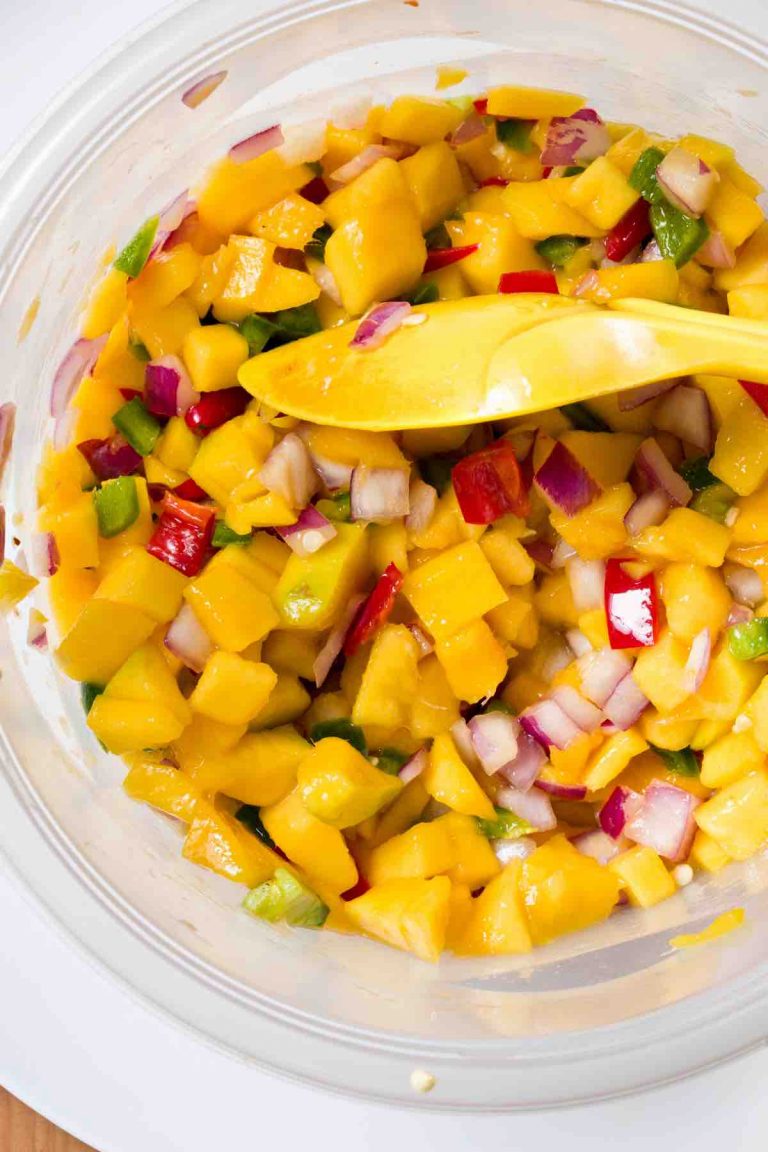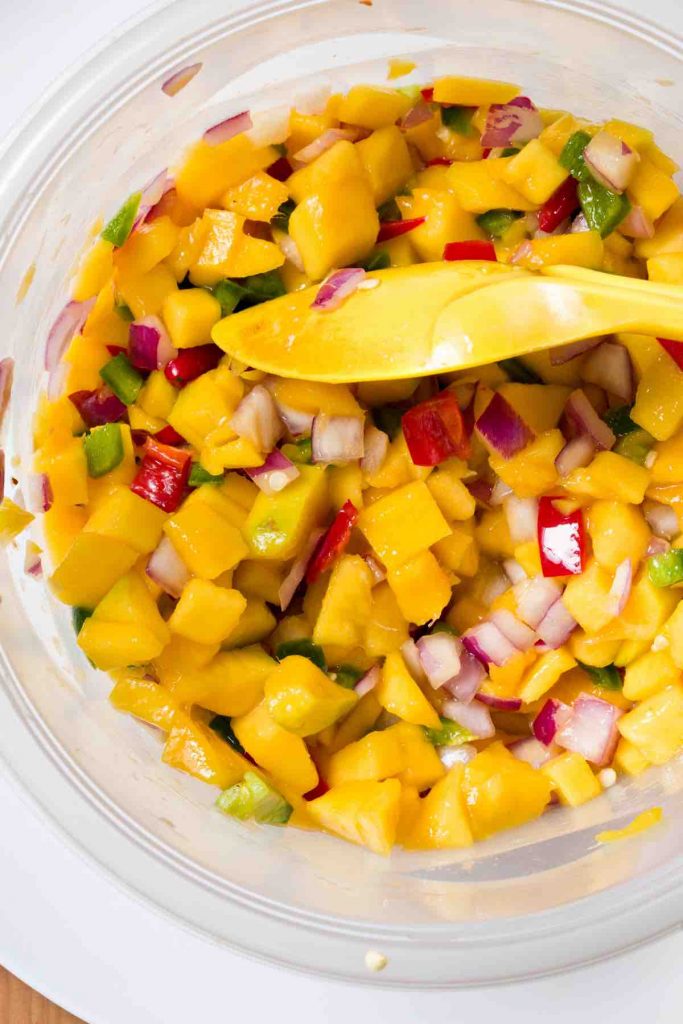 This Mango Salsa is a really bright and refreshing way to start off a meal. Mango is the star of this dish, with only a few other ingredients to complement it and really bring out its flavor.
There's no cooking required with this recipe, so it's a great option to prepare for dinners when you'd rather be outside than getting stuff ready for hours in the kitchen.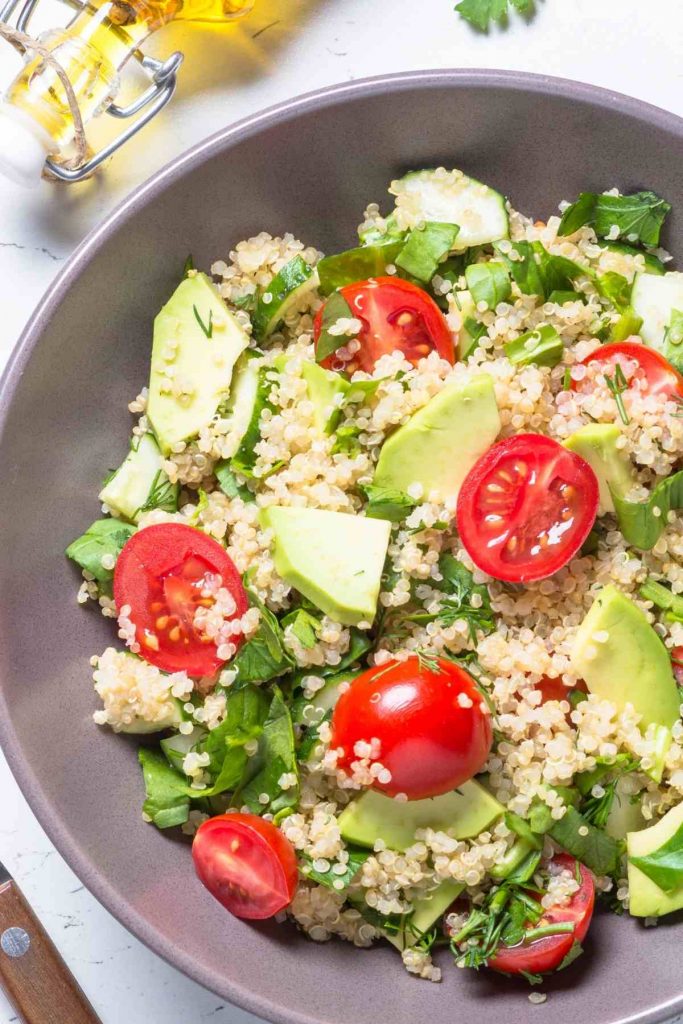 This zesty Quinoa Salad can be served cold or at room temperature, so it's an easy dish to make ahead of time.
If you've ever cooked quinoa before, you know that there's no way to do it minimally, so this is a great option for larger parties, or if you just want a lot of leftovers for the week.
This Cauli Rice tastes just like a bowl of your favorite Mexican rice, but it's way less heavy because of the cauliflower swap, making it a great appetizer.
This recipe is low carb and full of flavor from spices like cumin and paprika. It's a clever way to sneak a few extra veggies into your meal.
Cold Mexican Appetizers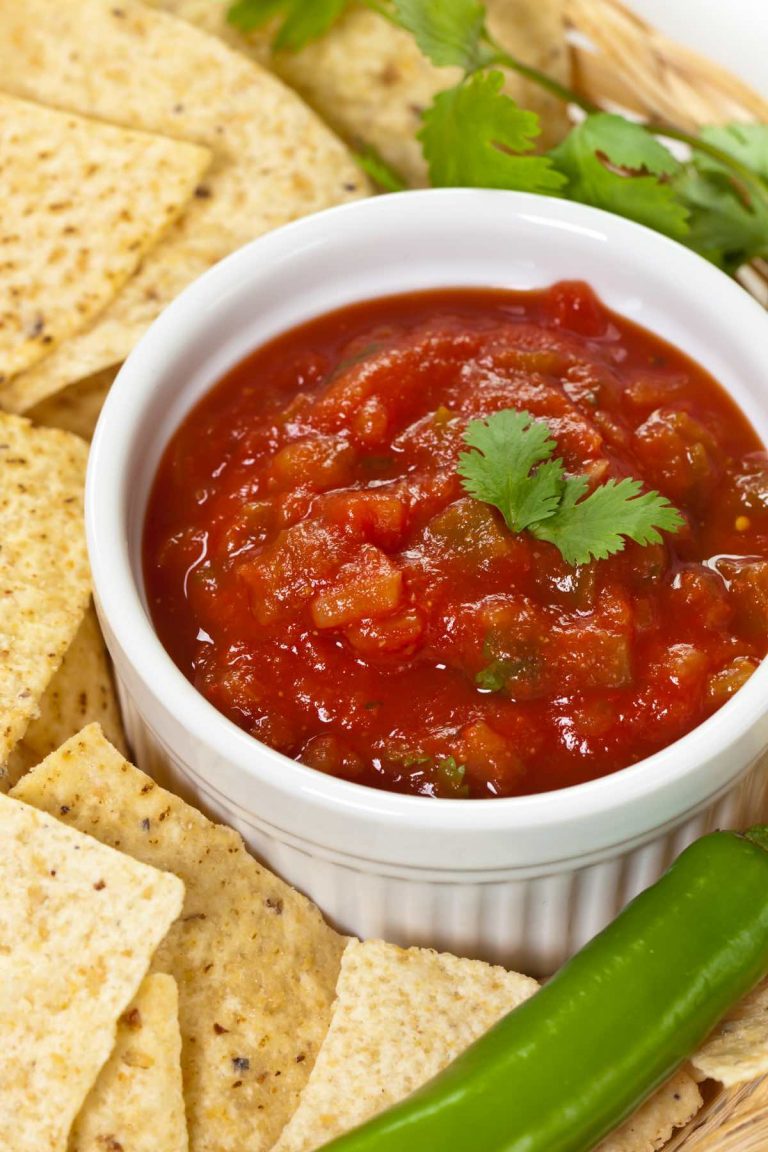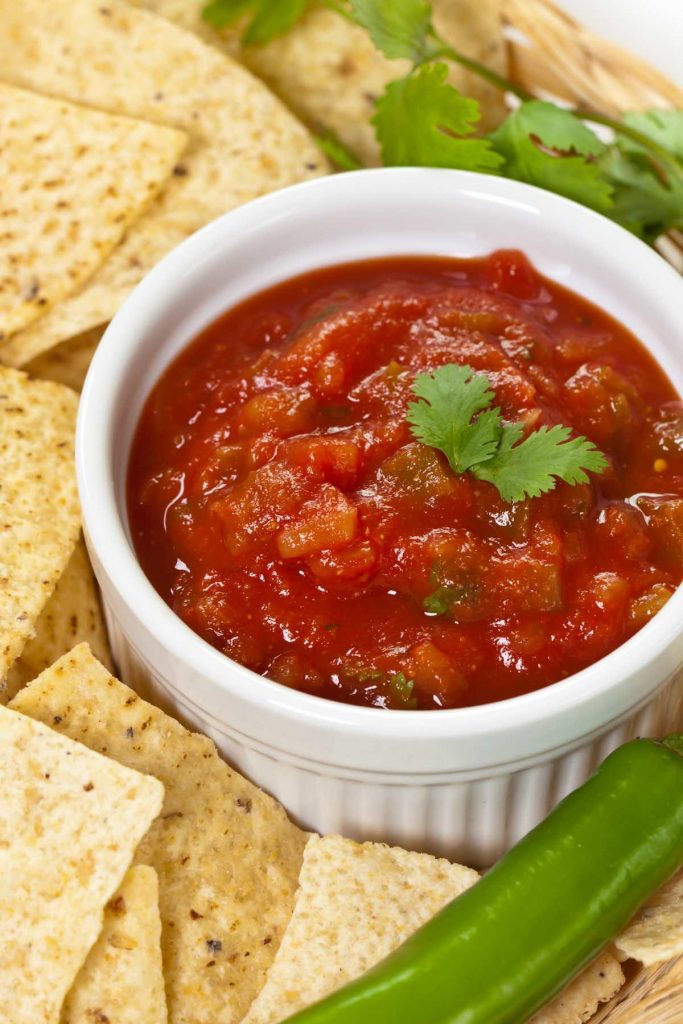 This authentic salsa uses just six ingredients. It's a great way to start off a meal, but can also easily be incorporated into your mains if you have any left in the bowl by the time dinner is ready.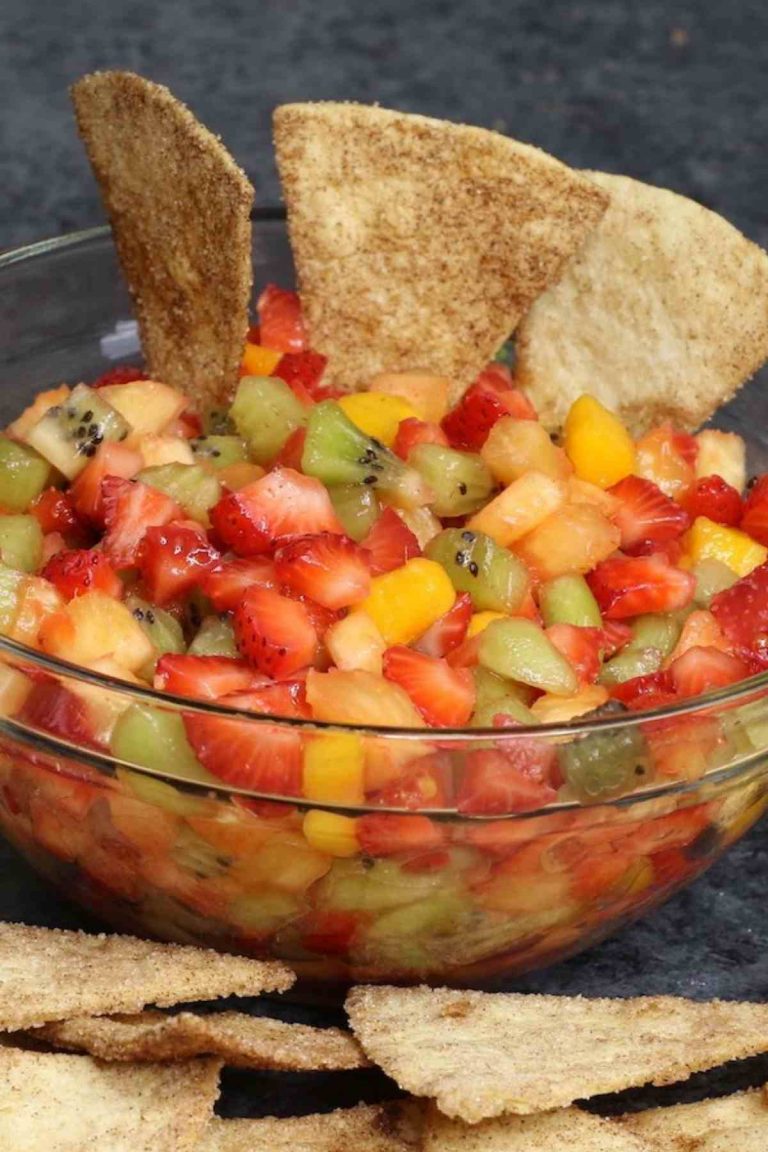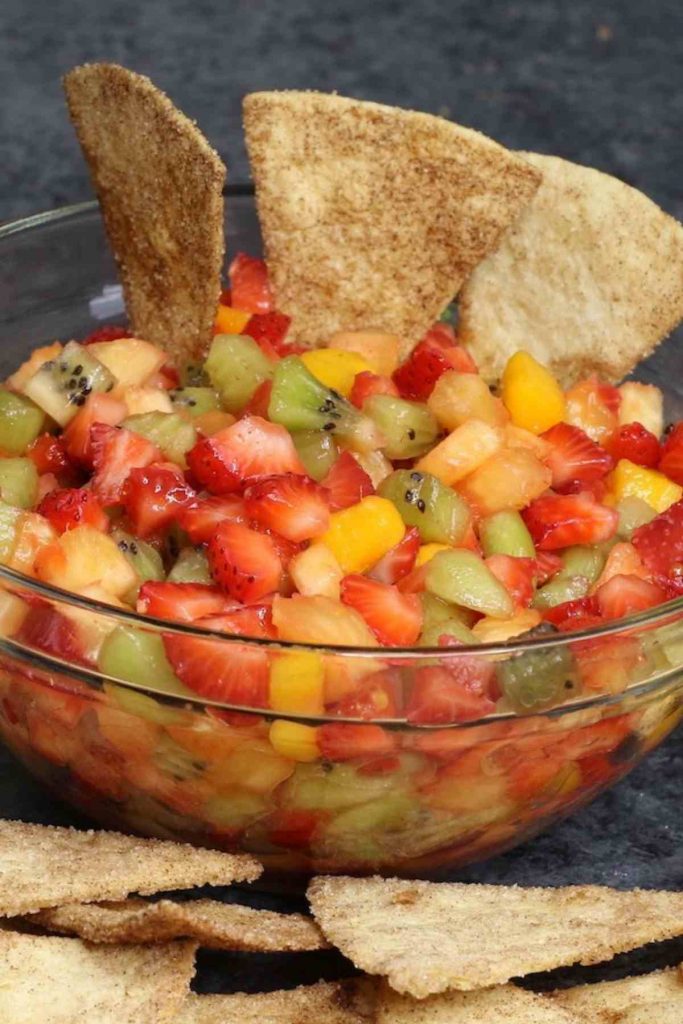 Fruit Salsa is a really great summer appetizer and one that will have everyone pleasantly surprised.
Did you know it's actually better to eat fruit before your meal, as opposed to after? This Fruit Salsa is a little bit tart, but the tortilla chips are coated with sugar and cinnamon to balance it out with the perfect sweetness.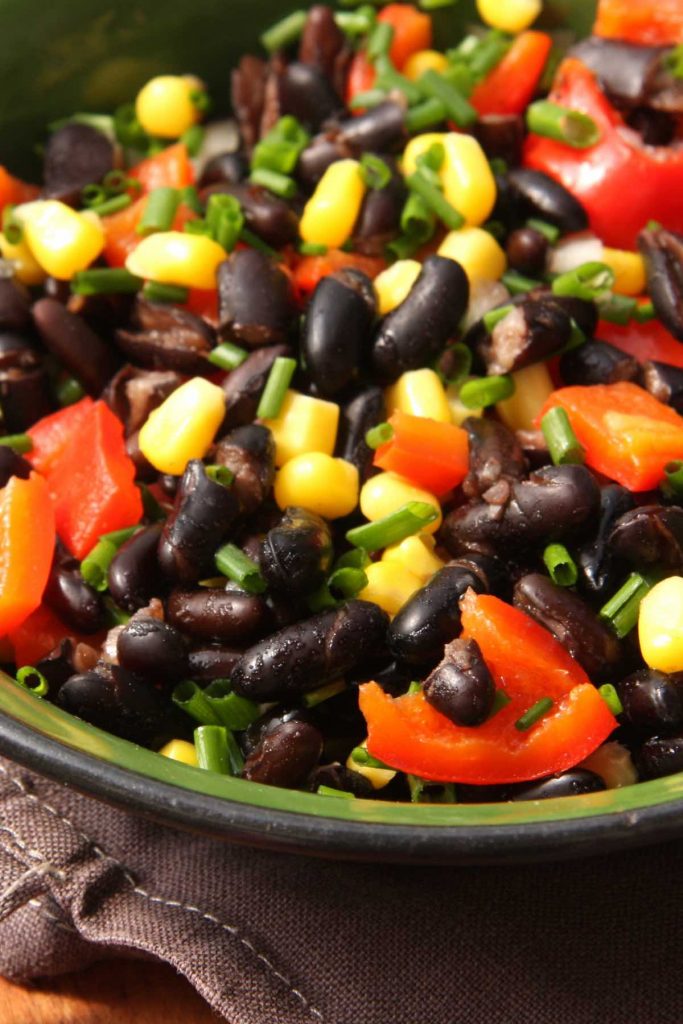 Black beans are an important staple in Mexican cuisine, and this salad is a great way to introduce them right at the start of your meal.
It's easy to make ahead and is full of color. Black beans, corn and avocado go so well together and make this salad a heartier option than a lettuce-based choice.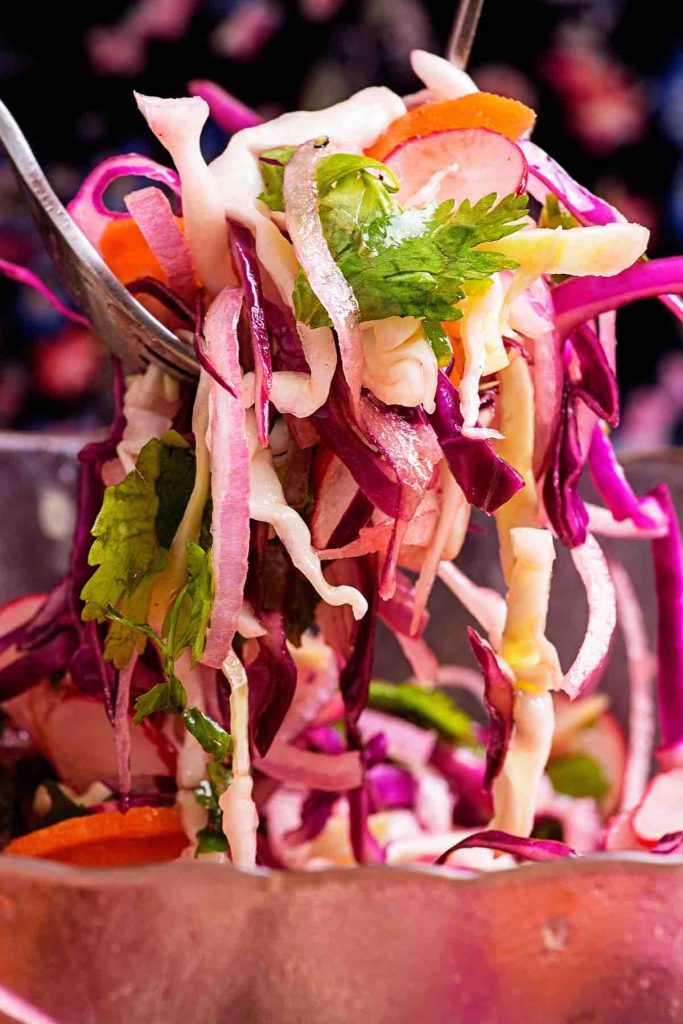 Mexican-flavored coleslaw is colorful, refreshing, and full of flavors. It's perfect for picnics, barbeque, and potlucks!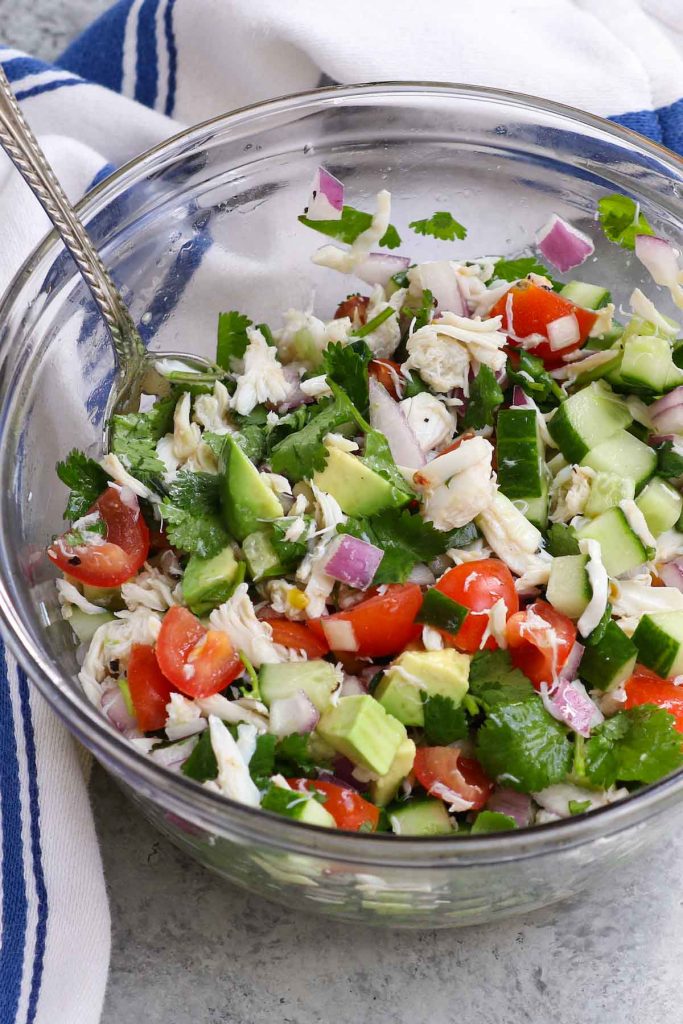 Mexican crab salad or ceviche is a refreshing, zesty, and flavorful appetizer enjoyed by seafood lovers in many Latin American and Caribbean countries.
Made with succulent crab meat, fresh lemon and lime juices and colorful tomatoes, it's a perfect summer side dish.
You can use real crab meat such as jaiba blue crab or imitation crab meat for this easy recipe.
Other Mexican Appetizers
Taquitos are the perfect appetizer because they're tasty, they're crunchy, but that's also pretty small!
You get all the things people love about Mexican food: it's handheld, packed with flavour and rolled into a tortilla.
But they're also quick to make, they freeze well if you want to make them in advance and they look really professional when plated.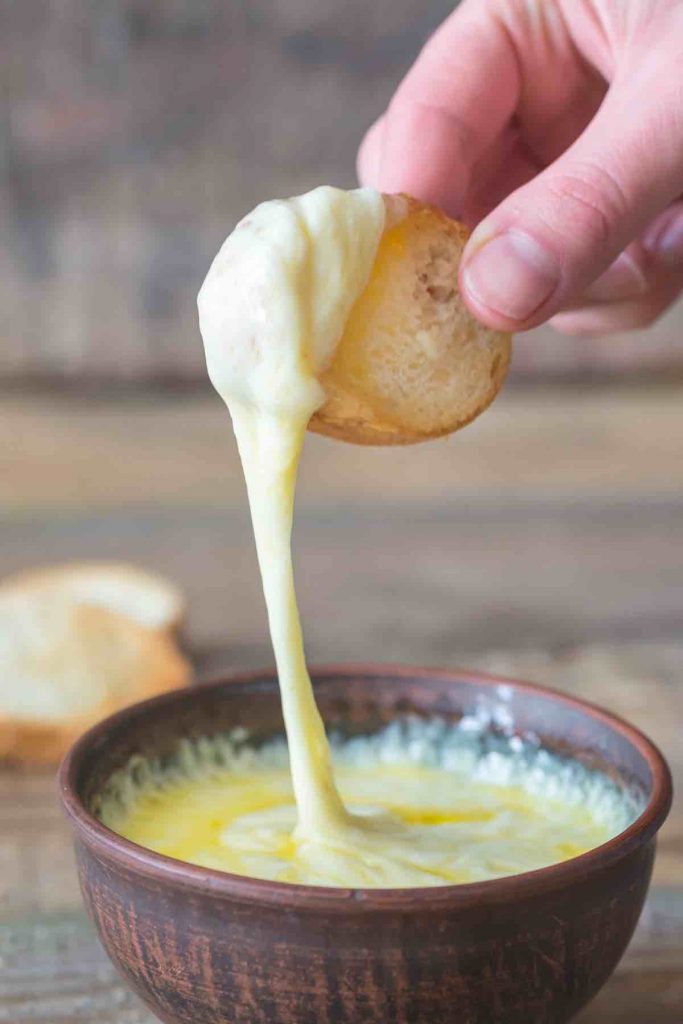 Queso Dip is the kind of thing your guests will both love you and hate you for preparing.
This creamy, cheesy dip is so delicious, so you won't ever have to worry about having leftovers. There's more to it than just melting cheese.
This dip is super flavorful and even has a bit of spice to it.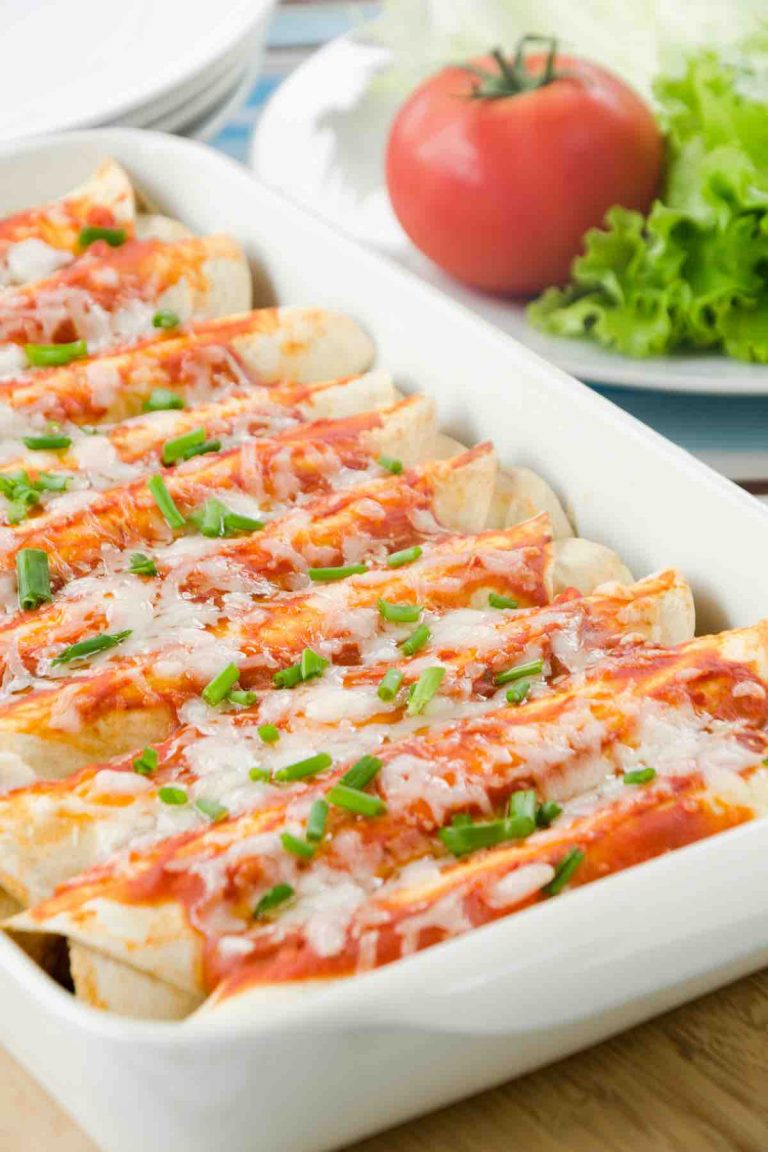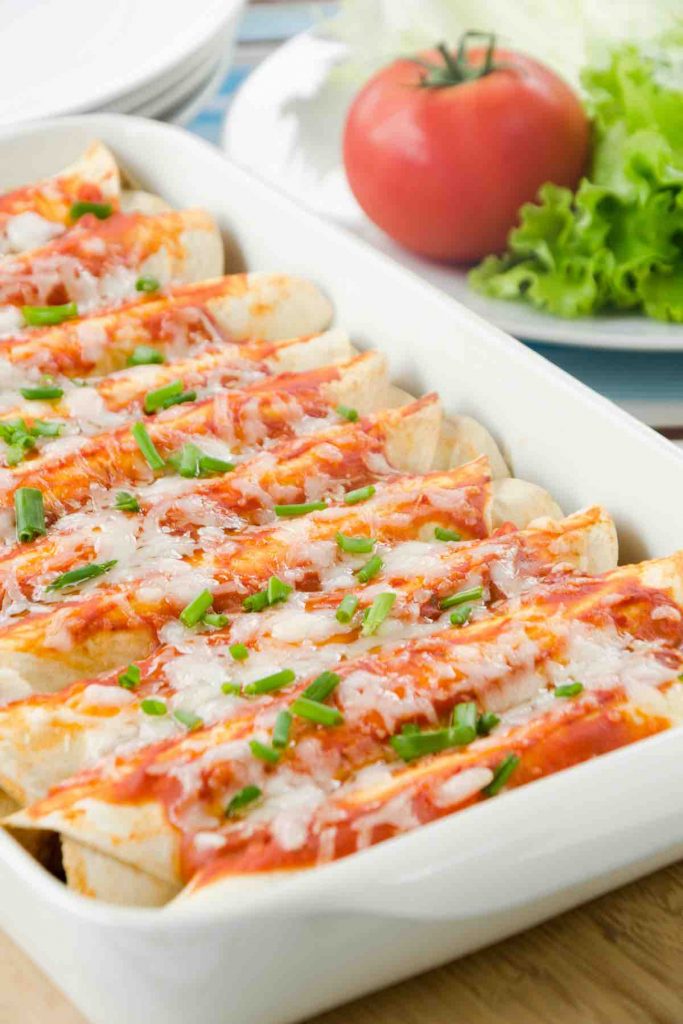 My mouth is watering just thinking about these Street Corn Enchiladas. This dish is vegetarian too.
It fills tortillas with corn before baking them covered in sauce and cheese, topped with crumbly cotija cheese.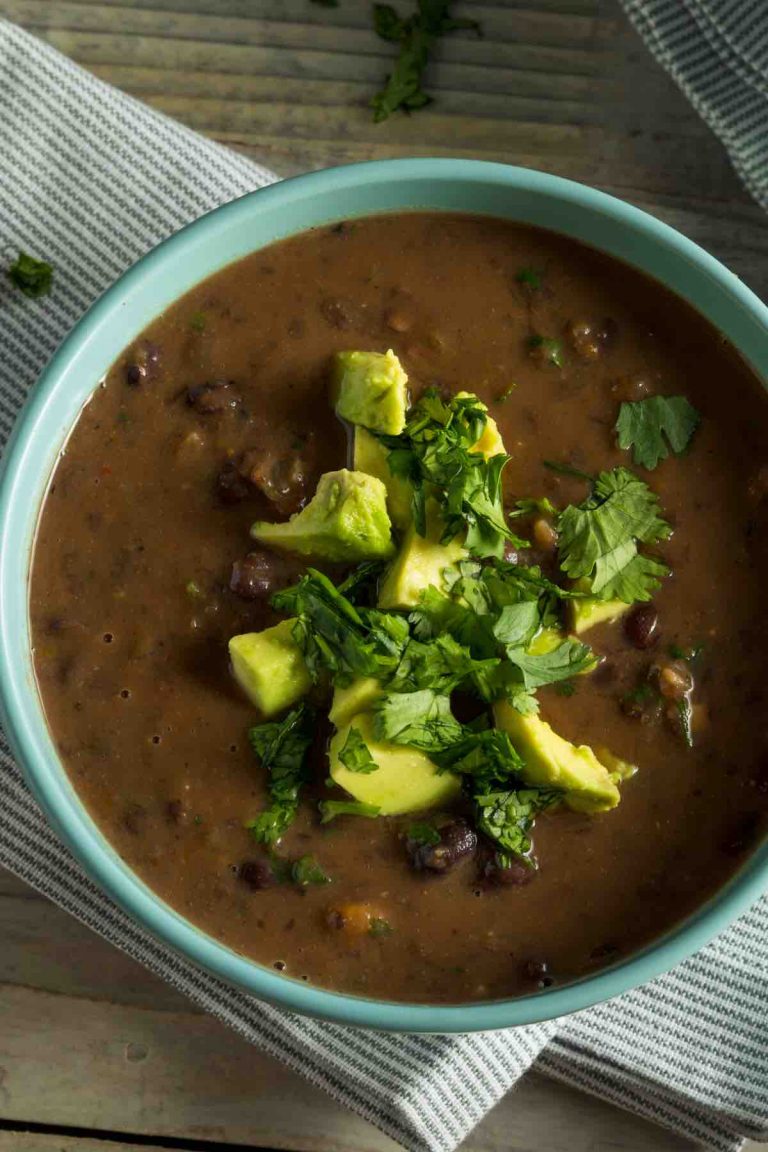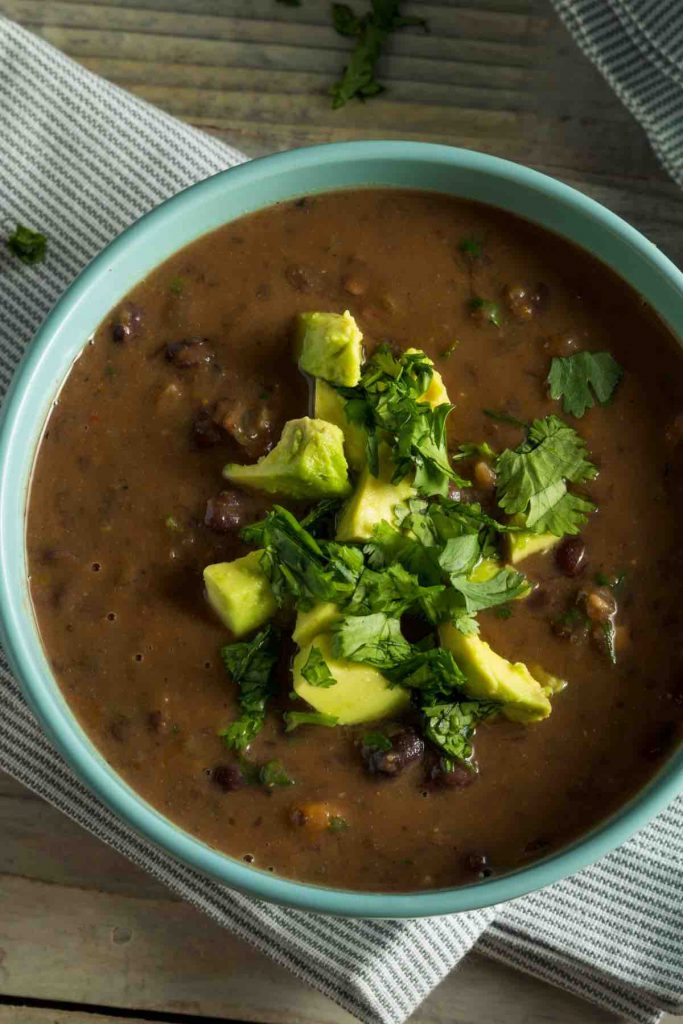 What's more classic than soup before a meal? This hearty, aromatic soup is a protein powerhouse.
It's also loaded with some hidden vegetables if you need to trick your kids. It's a great healthy way to start any meal.
These bite-sized shrimp tostadas are delicious appetizers featuring shrimp and guacamole with a slightly spicy kick.
They're easy to make in less than 30 minutes whenever you're entertaining.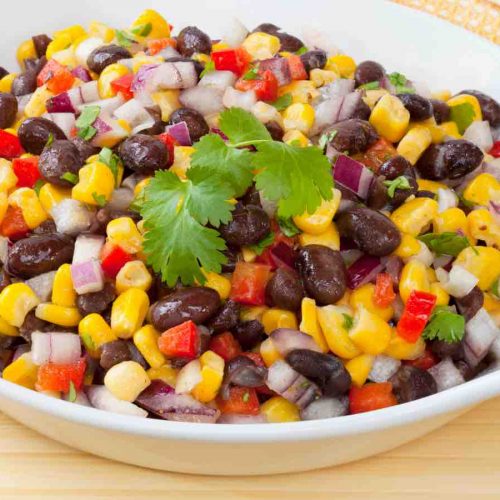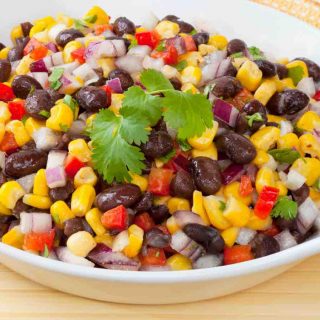 20+ Easy Mexican Appetizers (Black Bean Salad Recipe and More)
Black Bean Salad is one of the best Mexican Appetizers. You can make it ahead of the time, perfect for a summer cookout!
Print
Pin
Rate
Ingredients
2

cans

black beans

2 ½

cups

corn kernels

2

red bell peppers

diced

2

teaspoons

minced garlic

2

tablespoons

minced shallots

salt and pepper

to taste

2

tablespoons

sugar

1

tablespoon

olive oil

6

tablespoons

fresh lime juice

1/2

cup

chopped fresh cilantro

2

avocados

chopped
Instructions
Rinse and drain canned black beans.

In a large bowl, mix together all ingredients except for chopped avocado.

Mix well. Cover with plastic wrap and chill for 2 hours or overnight.

Add avocados before serving. Mix gently.
Nutrition
Calories:
164
kcal
|
Carbohydrates:
24
g
|
Protein:
3
g
|
Fat:
8
g
|
Saturated Fat:
1
g
|
Sodium:
132
mg
|
Potassium:
374
mg
|
Fiber:
5
g
|
Sugar:
8
g
|
Vitamin A:
1329
IU
|
Vitamin C:
60
mg
|
Calcium:
15
mg
|
Iron:
1
mg
Tried this recipe?
Follow or tag us on Pinterest @izzycooking