Tired of having the same rice dish over and over again? Or do you have a tupperware full of leftover rice that you just don't know what to do with? Don't fret! We've rounded up 17 quick and easy Leftover Rice Recipes for you to choose from!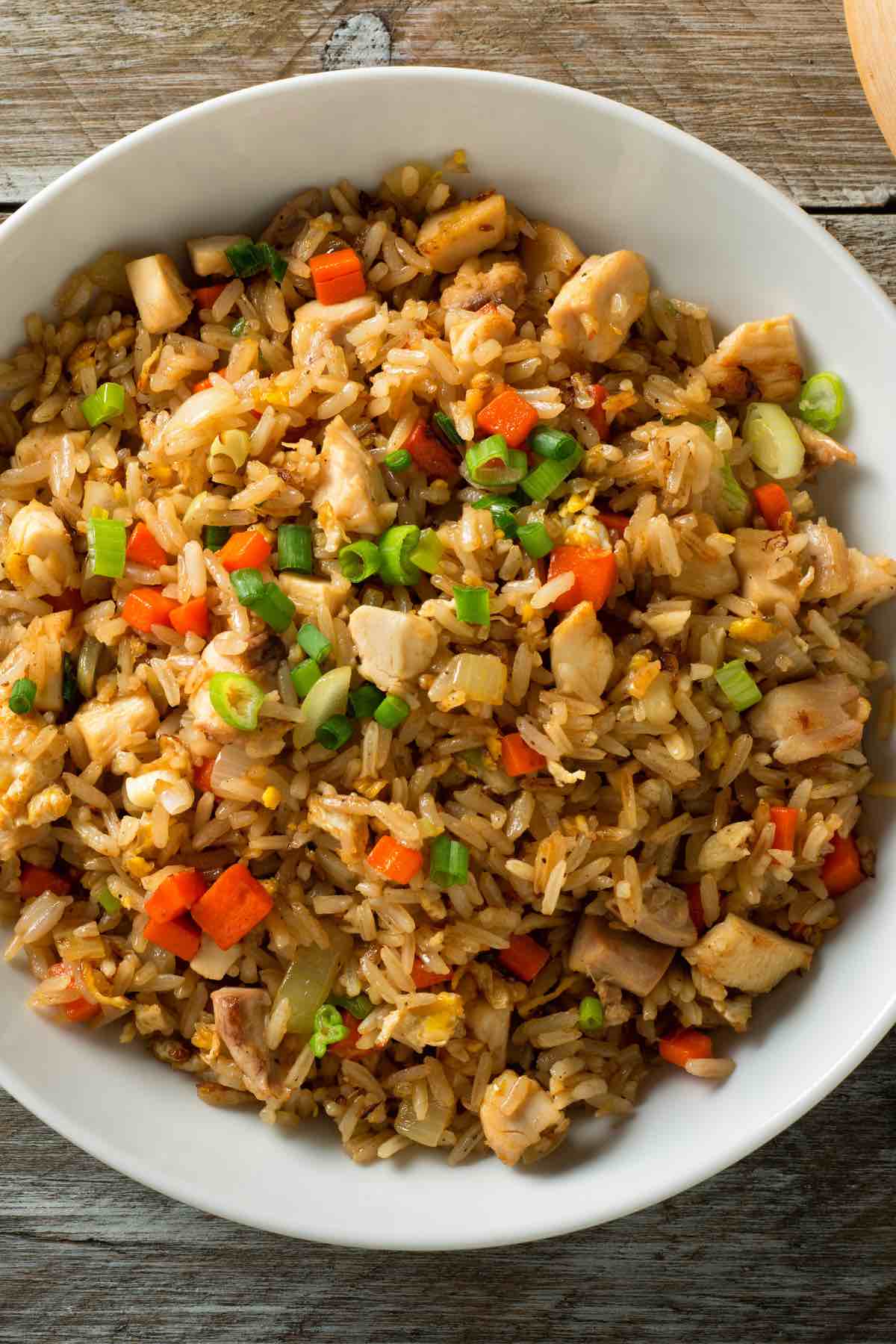 Your family will easily think that you've ordered out or have spent hours in the kitchen when you put one of these leftover rice dishes on the table. From breakfast to lunch, dinner and dessert too, you'll have plenty of options to keep things creative!
What to Do With Leftover Rice?
If you're growing weary of your typical rice dishes and not wanting to waste that leftover rice, there are plenty of options to choose from on what to do with it! Simply heat it up, add a few vegetables or pour some sauce over it! However, if you're looking for something a bit more creative then you can choose from one of the many options below.
How Long Does Leftover Rice Last in the Fridge?
It'll be tough to keep your leftover rice in the fridge when you have delicious recipes like these, but if you happen to require a bit of storage time in the fridge it's important to note that the 4-7 days rule applies. If you stored your rice properly it will have a much longer shelf life. However, don't completely rely on this general rule, rely more on your sense of smell or the rice's texture to help you judge.
Rice Pudding with Leftover Rice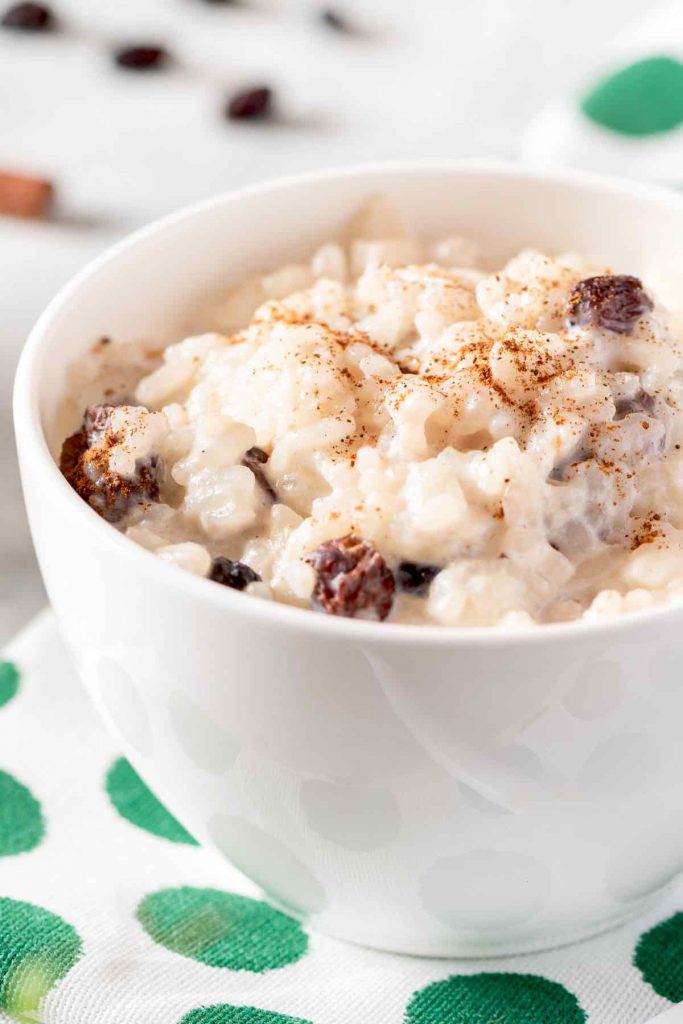 Warm and delicious, this baked rice pudding recipe is made with cooked rice, cinnamon, and raisins. It's an old-fashioned recipe that is easy to make and uses ingredients you may already have on hand! If you're someone who thinks that they don't like rice pudding, maybe you haven't tried the right recipe!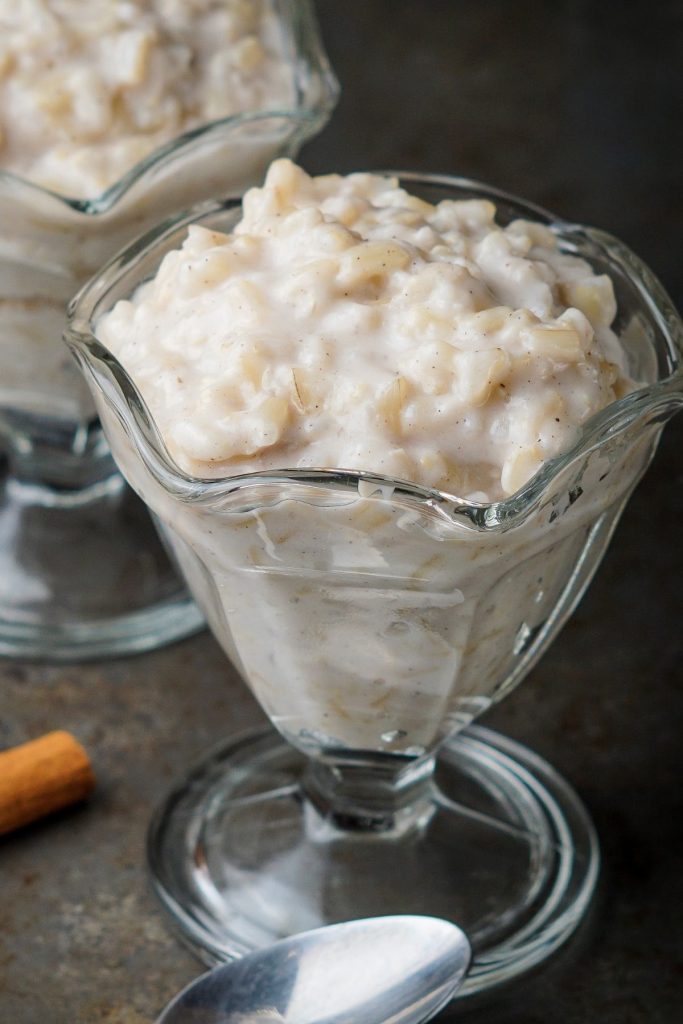 Rich, creamy Rice Pudding is perfect warm or cold, and is lightly spiced with just a bit of cinnamon and nutmeg. It may just be the most comforting dessert of all! You'll especially love the plump golden raisins! It's so easy to make homemade rice pudding and it's a great way of using up leftover rice!
Leftover Rice Side Dishes
You won't be disappointed with this chicken fried rice! It has moist and tender chicken with peas and carrots and long rice all cooked together. You can easily make this unique and your own with this favorite Chinese rice – so many varieties of fried rice can be made.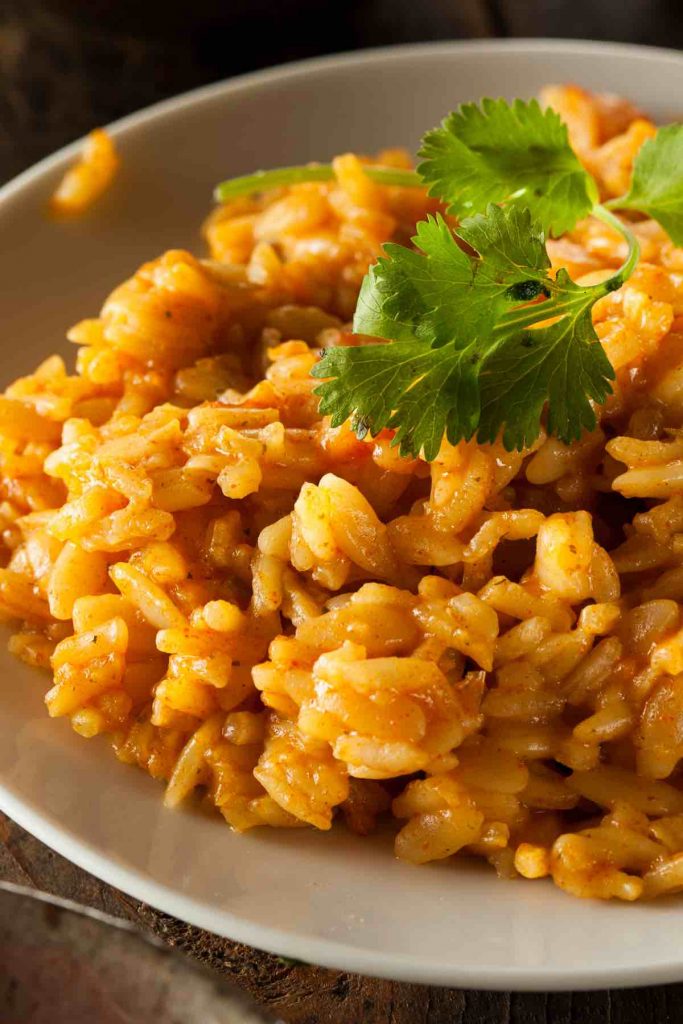 For your next Taco Tuesday, combine the flavors of Mexican rice and the cooking style of Asian rice. This Mexican Fried Rice Recipe is a delicious twist on the traditional Mexican rice that is cooked in a saucy liquid. Plus it's a great way to easily make a side dish using precooked rice from leftover rice. The key to making great fried rice is using cooked, cold rice. 
Arancini are delicious, crispy, and deep-fried. The filling is made up of a meat sauce and mozzarella cheese filling with a crunchy breadcrumb coating. They may just be one of the most delicious dishes you've ever tasted!
With an unbelievable taste, these Parmesan rice cakes come together so quickly you won't believe it! They are a great way to use up leftover rice and bread crumbs made from bread & cracker ends as well.
Vegetarian Leftover Rice Recipes (Healthy)
Vegetarians rejoice! These stuffed peppers burst with a flavorful and healthy filling of corn, pinto beans, tomatoes, and green chiles, along with rice and cheese. They will certainly brighten up those cold or rainy days and are perfect as a main dish or a side. Think green! red! orange! yellow!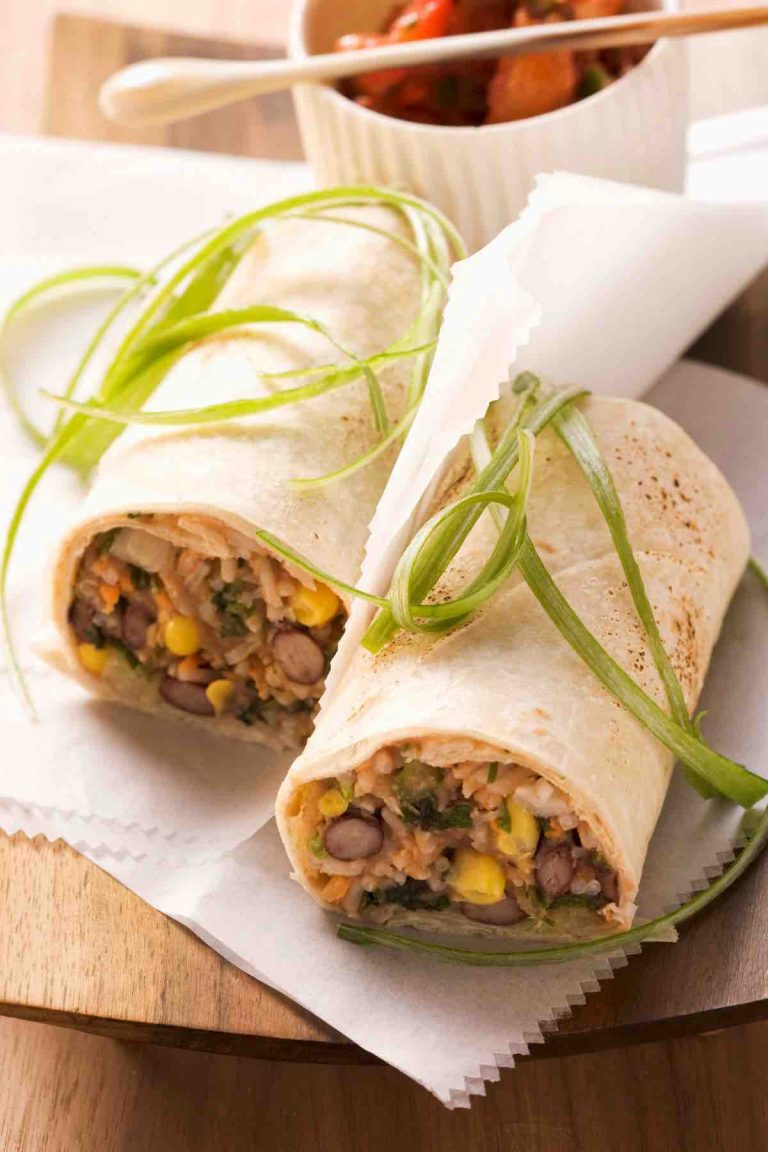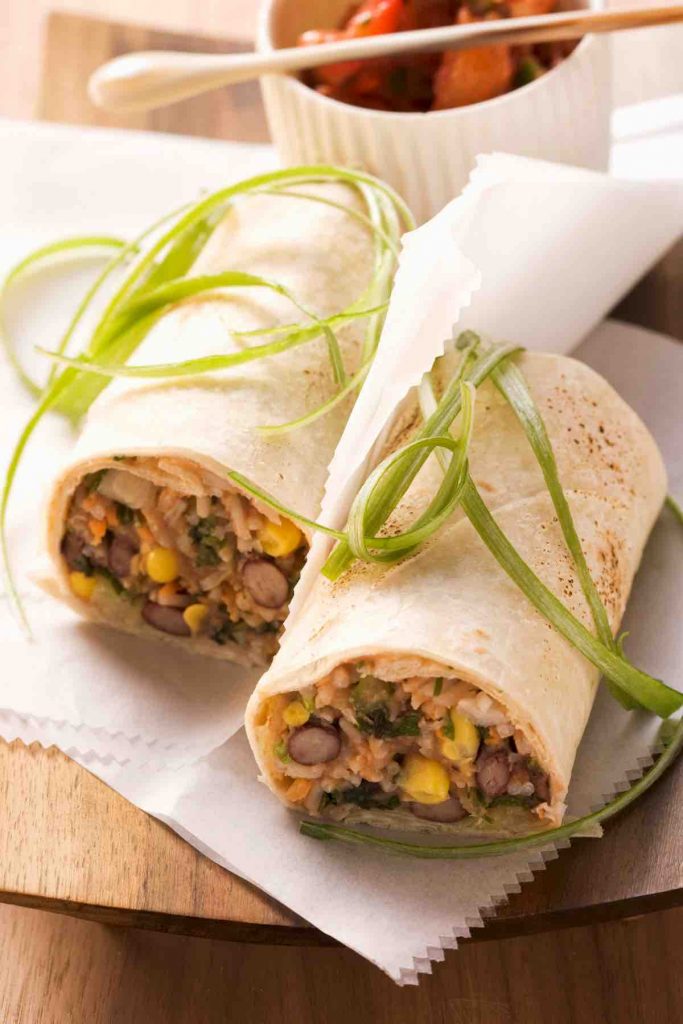 It's bean and rice burrito time! Who doesn't love burritos? Full of leftover rice, beans and so much more, wrapped up into a burrito! Easy to prepare, and perfect for an on-the-go lunch. You'll be surprised to know how simple it is to make and if you choose the right ingredients, it can be quite healthy.
This dish perfectly combines some of that leftover turkey and leftover rice! It is an easy soup to make with some steps, but in the end, you will have a big pot of delicious home-made soup! Nothing better than a hot bowl of soup to make you feel better!
Indian Leftover Rice Recipes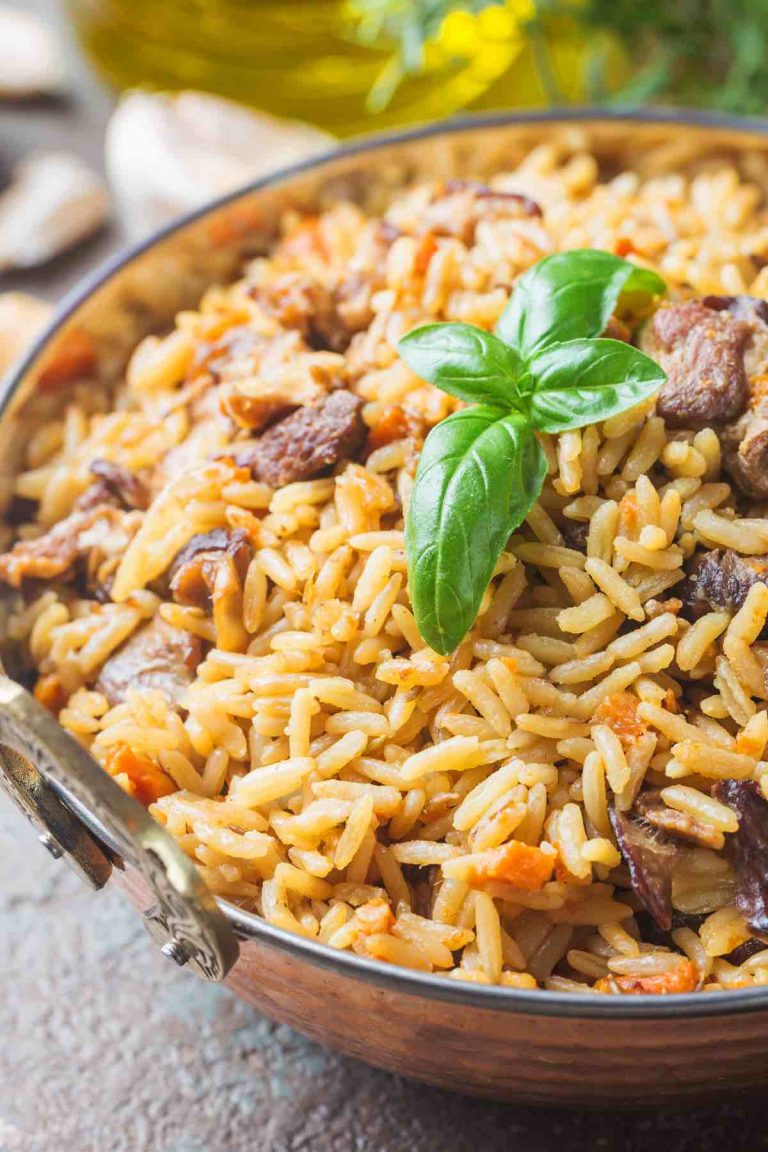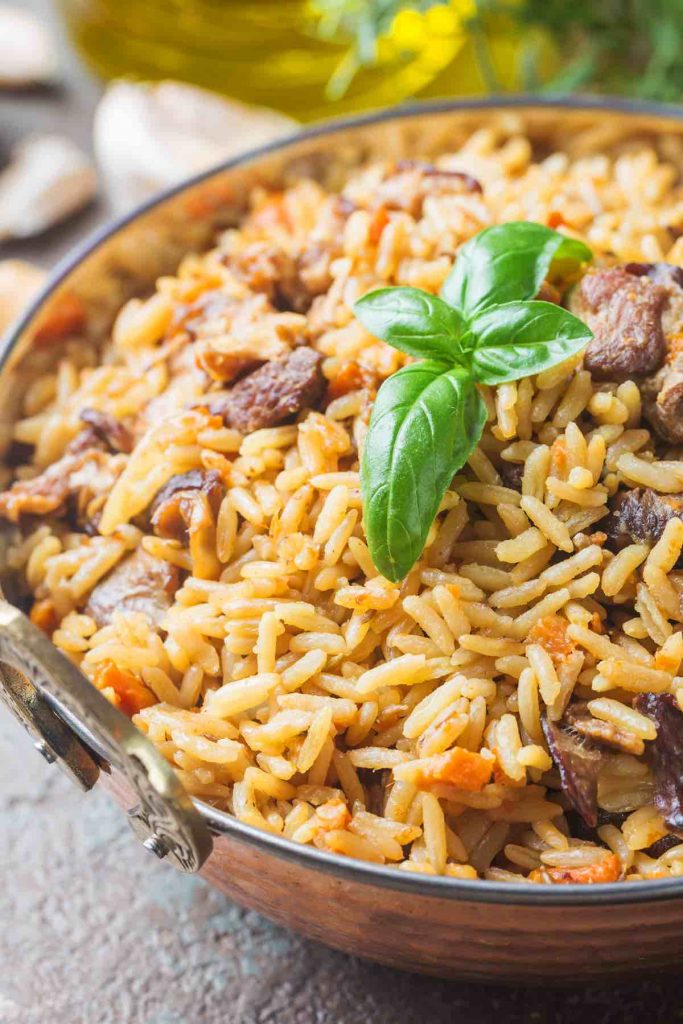 Step up your rice game with this Easy Rice Pilaf Recipe. It's simple and uses fresh ingredients – diced carrots, onions, and celery. You can also add mushrooms and pine nuts depending on your tastes.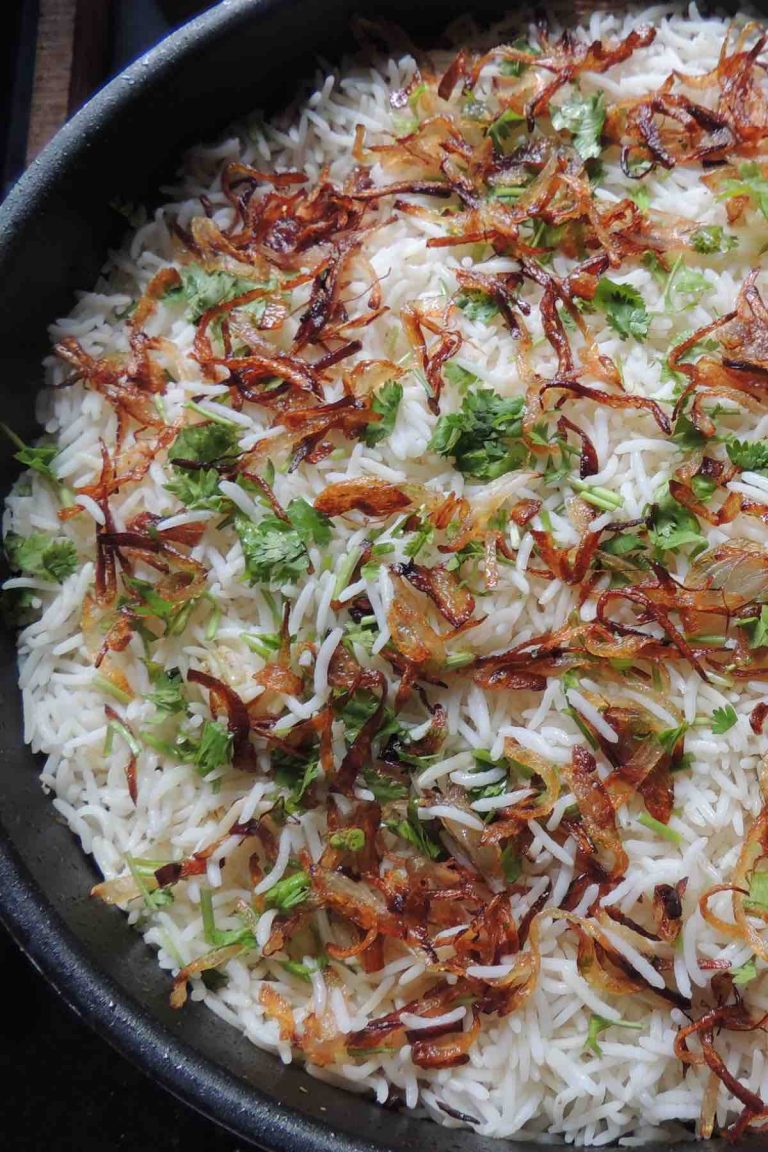 Do you have leftover basmati rice? Try this vegetable biryani combining rice with meats and/or veggies! It would be perfect for Shabbat too – it gets better the longer it cooks at low temperature!
A super easy side dish you can put together in just 15 minutes – easy Curry Fried Rice! You can easily make this side dish into a meal serving it with some baked chicken breasts and a salad. Your family certainly won't be disappointed with this dish, and the best part is that you really don't have to put much work into dinner!
Breakfast Recipes
A simple stir-fried dish that typically uses just eggs and rice. With rice being a staple in Korean homes, it is typically consumed at breakfast, lunch, and dinner!  This dish is simple enough that you can even make it on a busy morning.
Quick, healthy, and tasty, fried rice frittata is easily made vegetarian by cooking in vegetable broth instead of chicken broth or gluten-free! Get creative here and use any vegetable of your choice!
Leftover rice from the night before can be whipped up into a special breakfast treat. A change from your regular breakfast routine, these leftover rice pancakes are easier to make than traditional pancakes.
Other Popular Leftover Rice Recipes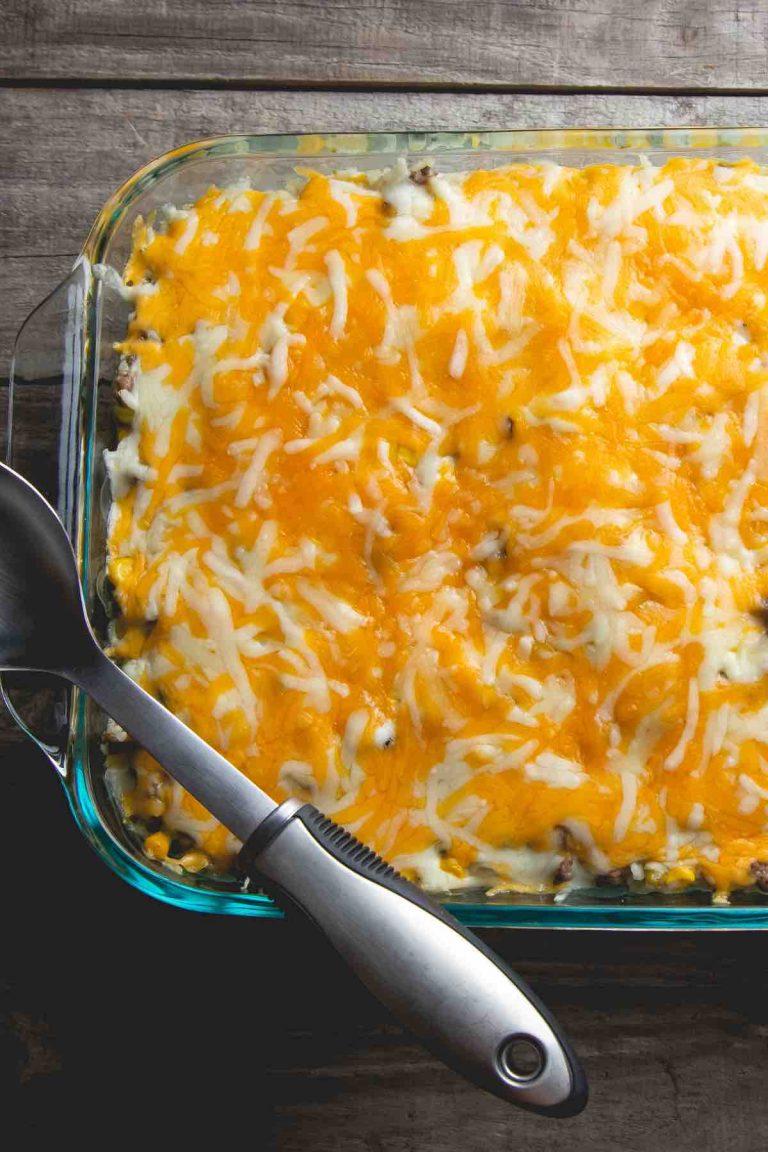 This hearty dish is the ultimate comfort food! You'll definitely savor every bite! It is the best chicken and rice recipe and easy to make with simple ingredients that you can switch up depending on your tastes.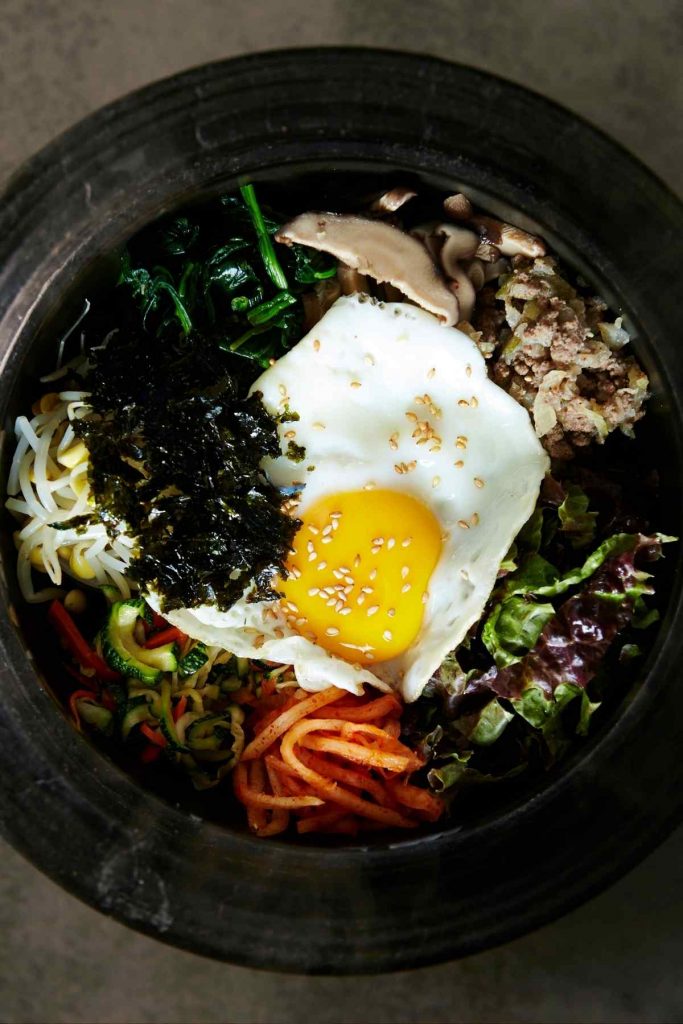 Bibim translates as "mixed," and bap means "cooked rice," – a popular Korean dish you have to try! It's made of a bowl of rice, sautéed and seasoned vegetables, hot pepper paste, and a bit of seasoned raw beef.
A classic recipe that is simple to make with simple ingredients. This Beef and Rice Casserole is filled with ground beef, corn, broccoli, rice, and topped with lots of cheese! Warmth and comfort with every bite!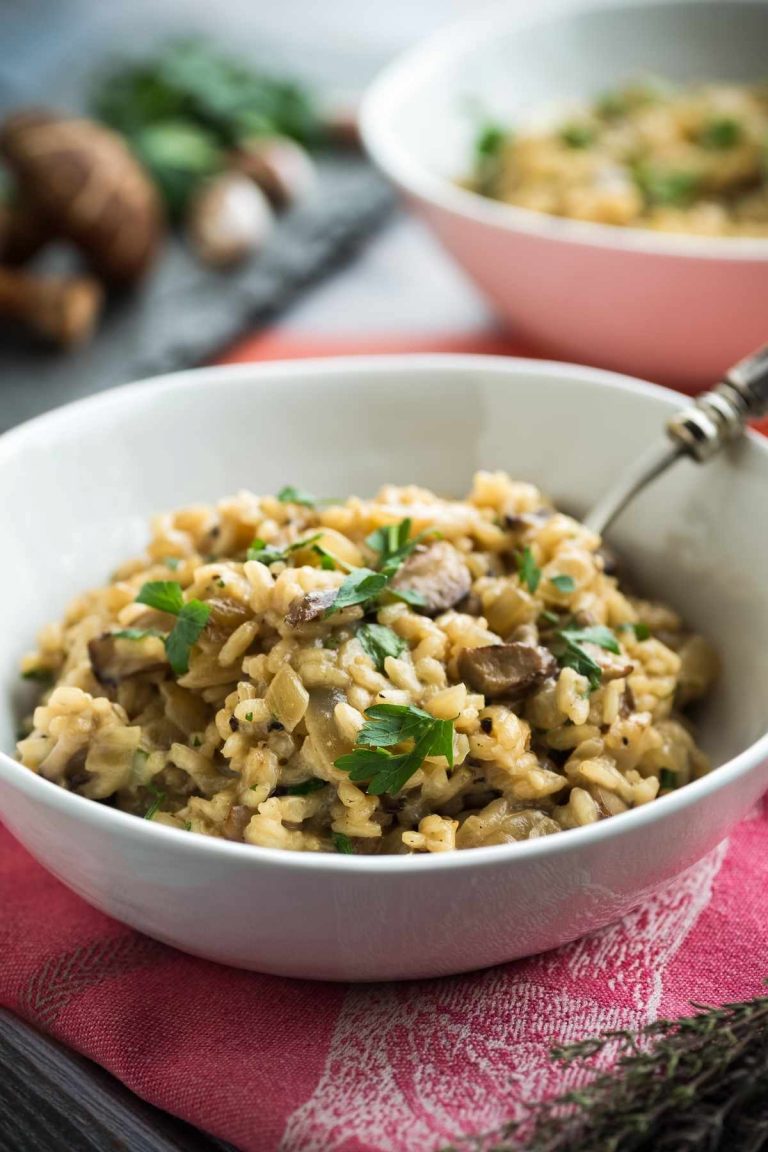 15 minutes is all you need to make this mushroom risotto! It tastes just as good as a risotto that's taken hours, no one will know you cheated! Filled with carbs, cheese, and mushrooms – what's not to love?
You May Also Like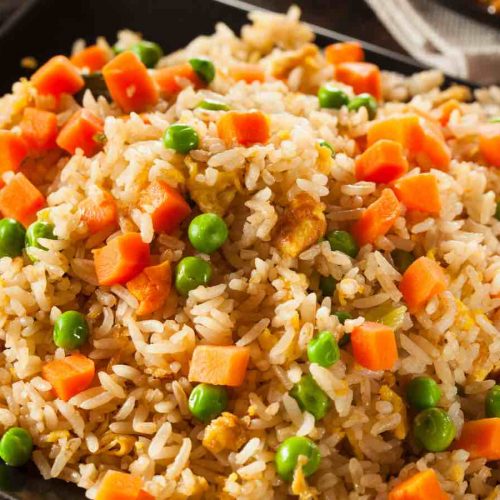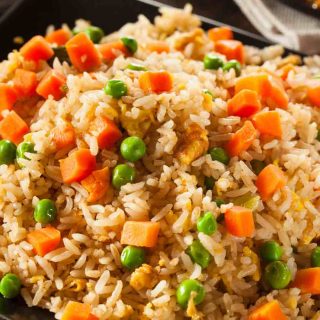 Easy Leftover Fried Rice with Chicken
Chicken Fried Rice is one of my favorite leftover rice recipes. It's so easy to make and full of delicious flavors!
Print
Pin
Rate
Ingredients
3

cups

cooked leftover rice

chilled

1

lb

chicken breasts

sliced

2

tablespoons

vegetable oil

1

cup

frozen peas carrots

green beans

½

onion

sliced

1

teaspoon

minced ginger

2

cloves

garlic

minced

2

eggs

beaten

4

tablespoons

soy sauce

1

tablespoon

oyster sauce

salt and pepper

to taste

1

tablespoon

sesame oil

2

green onions

chopped (optional)
Instructions
Heat oil in a large skillet over medium-high heat.

Add sliced chicken and stir fry until the chicken is cooked through and turning brown on the outside, about 4-6 minutes. Remove the chicken from the pan. Set aside.

Add ginger, garlic and vegetables. Fry about 5 minutes until tender, and then slide them to one side of the pan.

Pour the beaten eggs onto the other side. Cook and scramble the eggs using a spatula.

Once the eggs are cooked, add rice, cooked vegetables and chicken, soy sauce, oyster sauce into the skillet. Stir fry the mixture until heated through and combined.

Taste test the rice and season with salt & pepper if needed.

Drizzle with sesame oil and toss again. Serve with chopped green onions if desired.
Tried this recipe?
Follow or tag us on Pinterest @izzycooking