From potato leek soup to roasted leek to leek pasta, these 15 Leek Recipes will give you plenty of choices. Also learn how to cut, how to cook, and what else you can make with leeks. You'll be able to walk away saying you're a leek pro!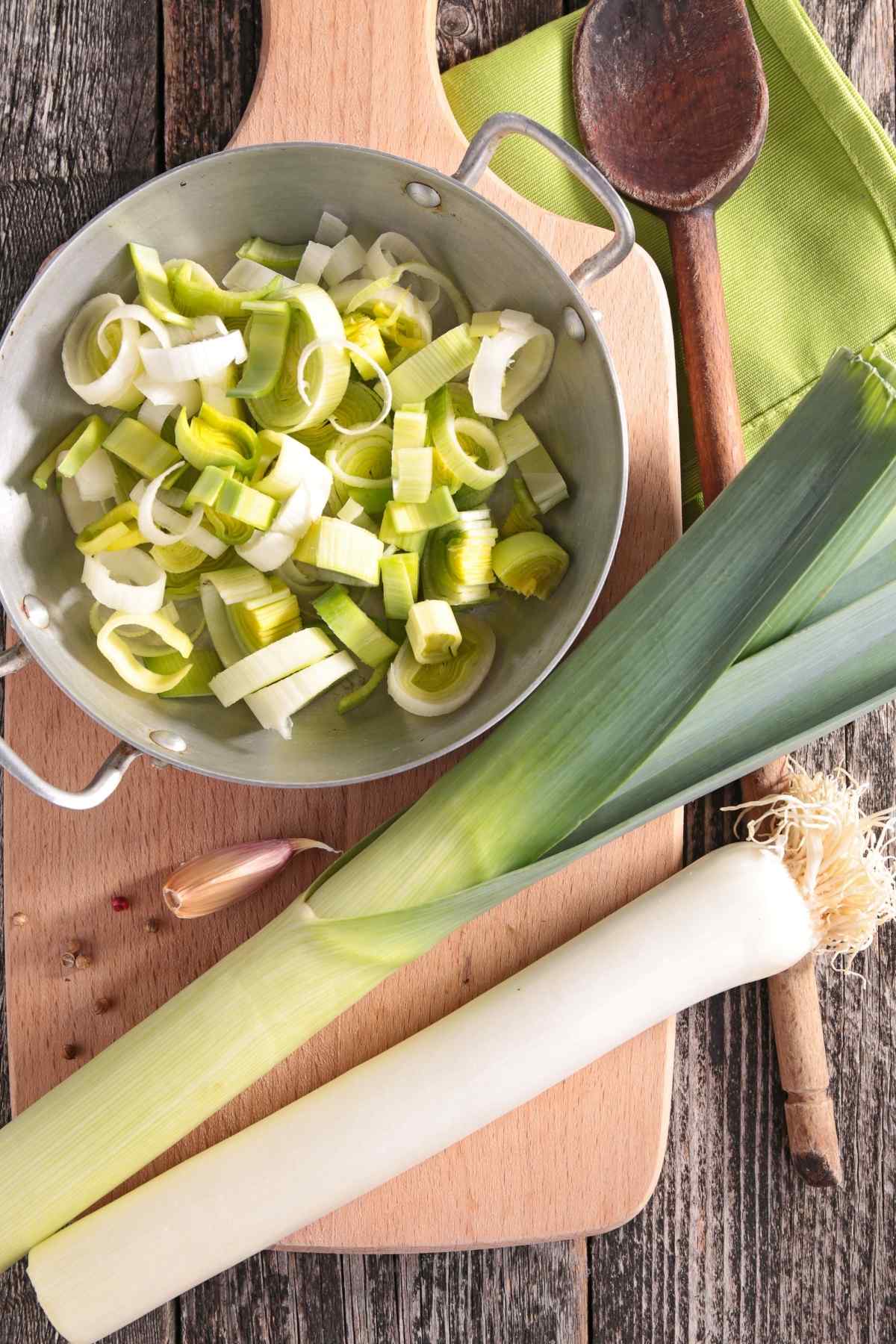 This post may contain affiliate links. Please read my disclosure policy.
What are Leeks?
The leek is a vegetable and a member of the Allium family. This means they are part of the same family as garlic, chives, shallots, and onions. It has a white base that transitions from light green to dark green.
How to Cut Leeks?
First, cut off the root end, then locate the area where the green part is too tough. Cut this part off. From there you can slice the leek in half lengthwise, and then cut it into thin slices. Alternatively, you can simply start chopping at the end of the white part for circular pieces.
Can You Eat the Green Part of Leeks?
The simple answer? Yes, you can eat the green part of leeks. Most people only use the white part and discard the green. However, you only remove the tougher green leaves. The rest can be used as the white part of the vegetable.
How to Cook Leeks?
The choice is yours! You can boil, braise, roast or steam leeks. The cook time is for sliced leeks is 5-7 minutes or until tender. If you're cooking whole leeks, you may need to cook them for 10 – 15 minutes.
Potato and Leek Recipes
This recipe will certainly help warm you up in the cold month. It's hearty, creamy, and filled with potatoes and leeks. With just 15 minutes of preparation, you'll have a soup that'll last you for a week!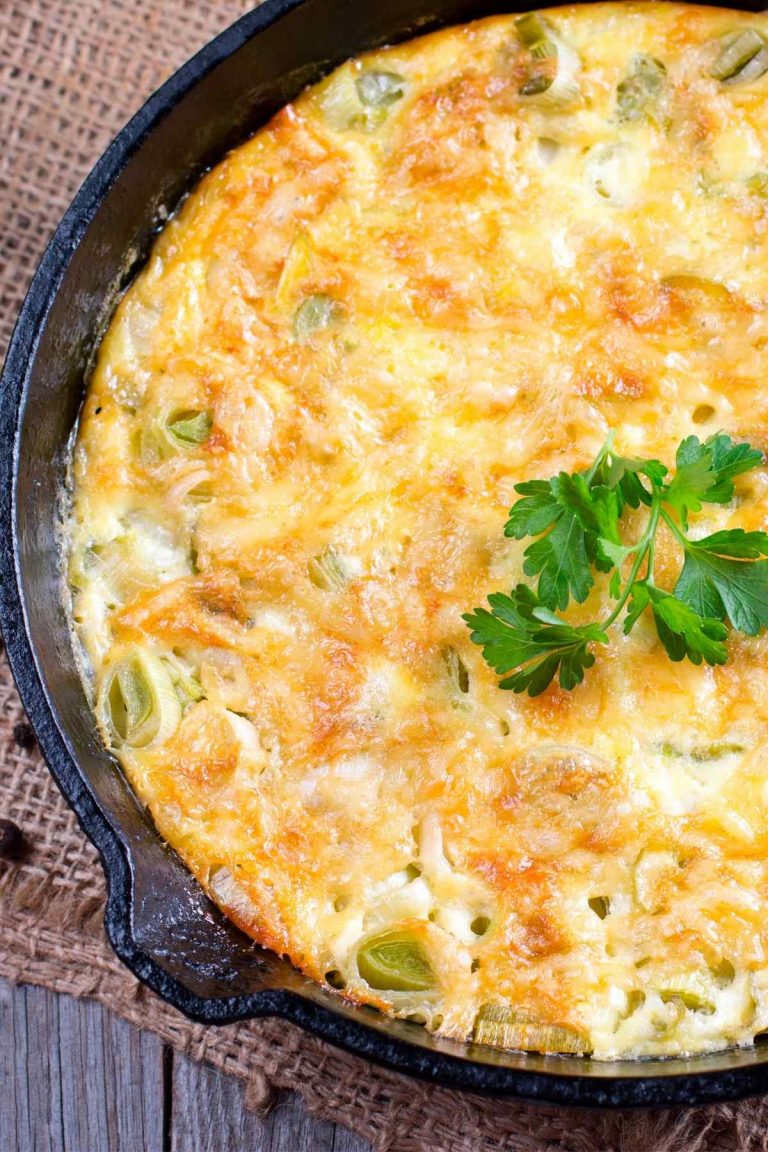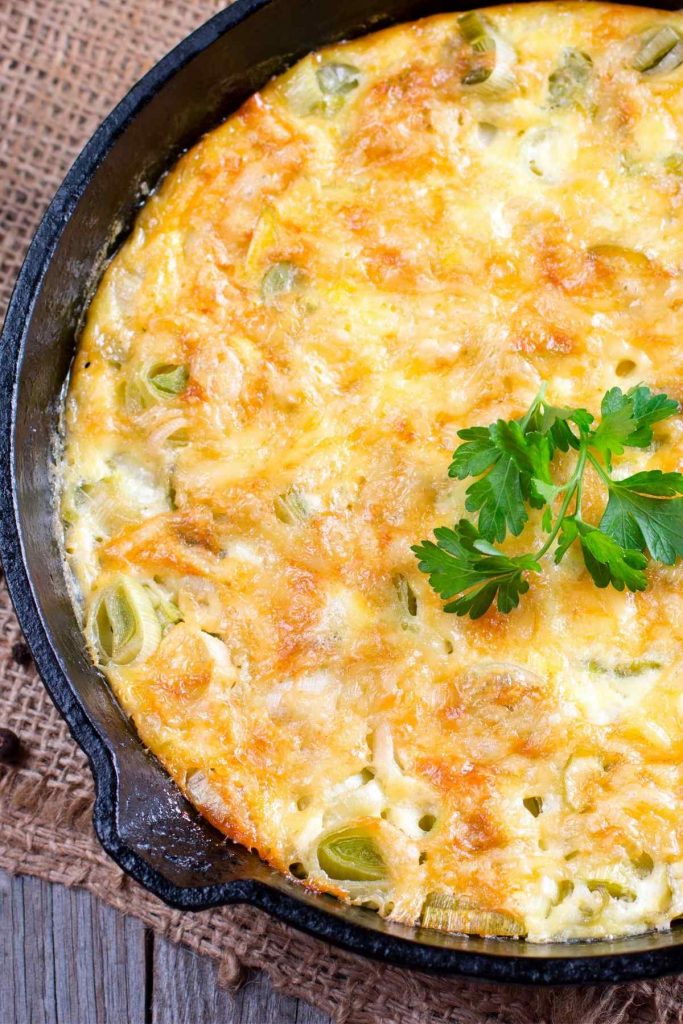 If soup isn't filling enough, then opt for a potato and leek casserole instead! Loaded with cheese, bacon, creamy potatoes and so much more. There's also a video tutorial on how to properly clean leeks in this post. 
Packed full of vegetables, chicken, kale, and tasty broth, potato chicken leek soup is also paleo, whole30, gluten-free, grain-free and sugar-free! Can it get any better than that?
It's a one-pan recipe perfect for those busy weeknights. The combination of leeks and garlic creates an incredible aroma and delicious flavors.
Vegetarian Leek Recipes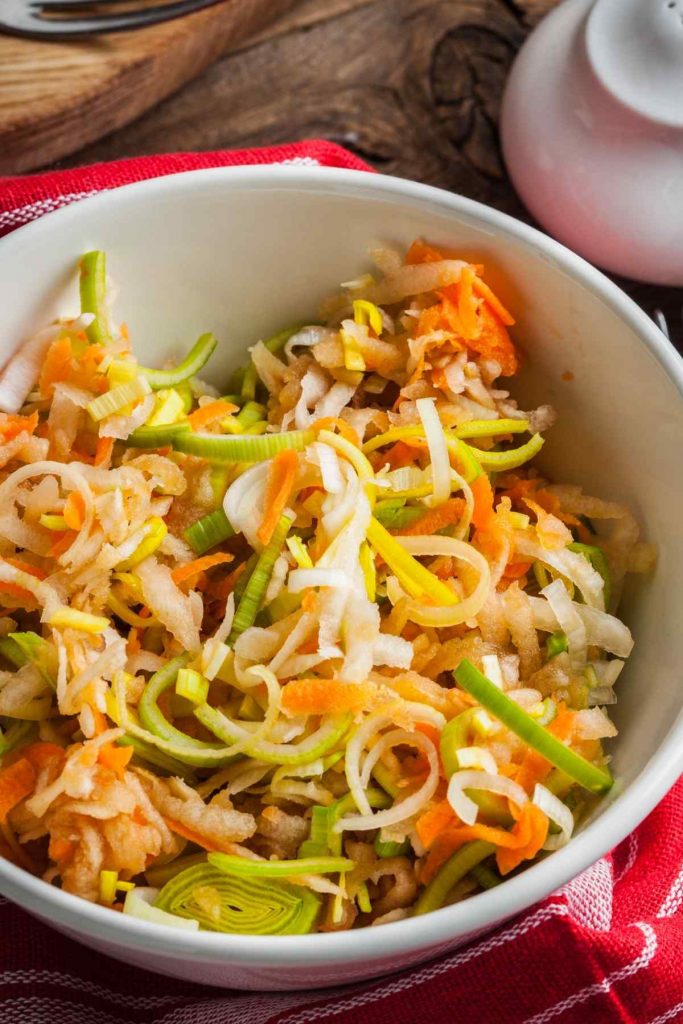 This is a delicious Ukrainian dish loaded with your favorite vegetables and fruits. It's incredibly easy to prepare and full of flavors.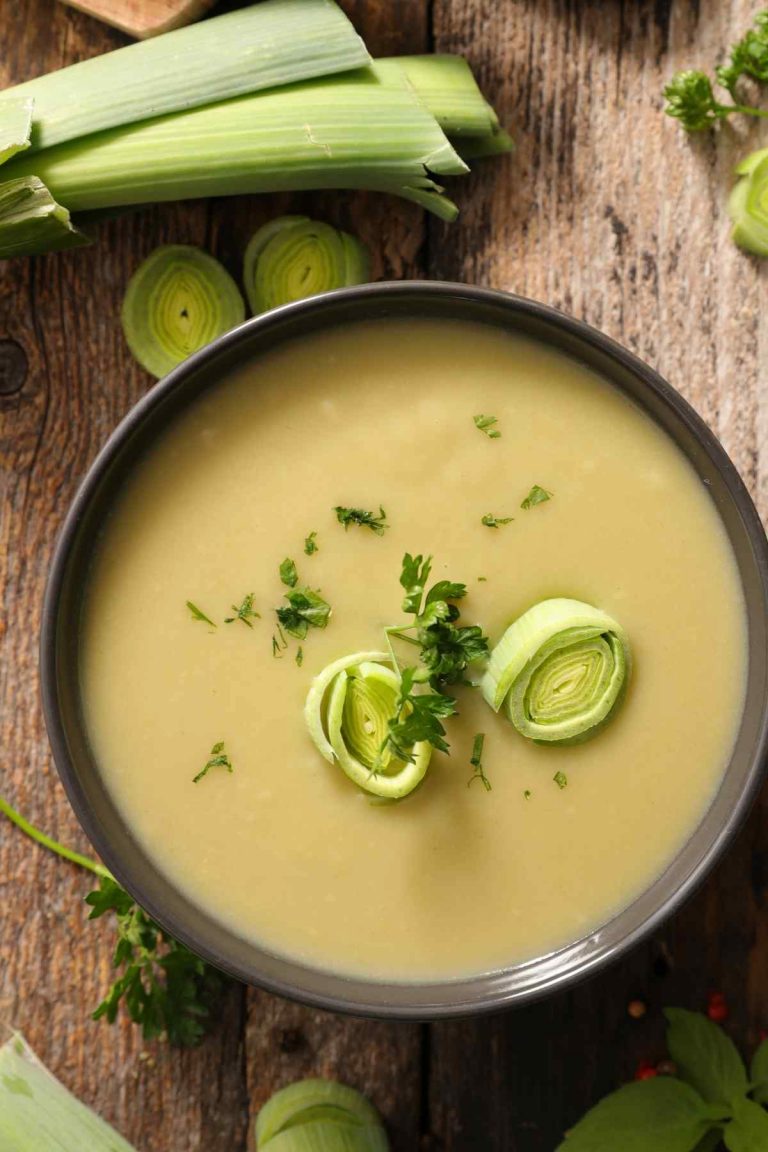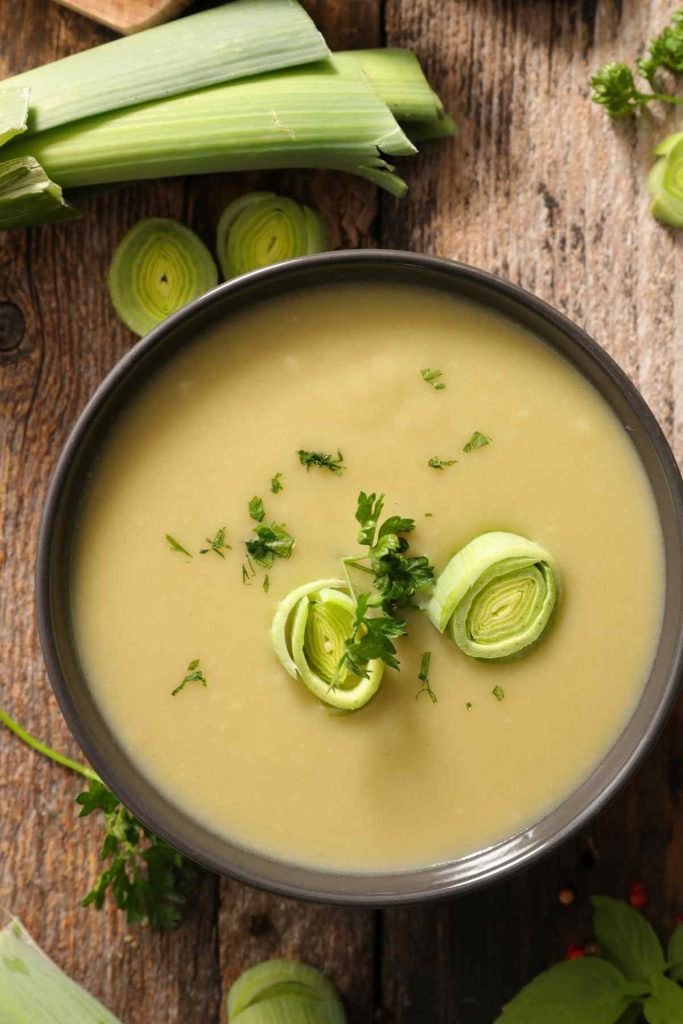 Ready in under 30 minutes, this cauliflower soup has a similar taste to potato and leek soup. Paleo, Whole 30 and dairy-free, this dish is nothing short of creamy, hearty and oh so tasty! Enjoy!
With just 5 ingredients, 10 minutes of prep time and 15 minutes of cooking time – you'll be able to enjoy mouth-watering pan-fried leeks. It's a simple dish that can be eaten as a main or a side. The best part? It's all made in pan!
From cleaning leeks to roasting them, you'll learn all with this recipe. It's a fool proof dish with plenty of flavors! It'll be your new favorite whether spice it up or keep it simple with a few simple seasonings.
Healthy Leek Recipes
Now, get ready for an unforgettable dish! This grilled leeks with lemon and parmesan only uses 5 simple ingredients and takes 5 minutes to prepare!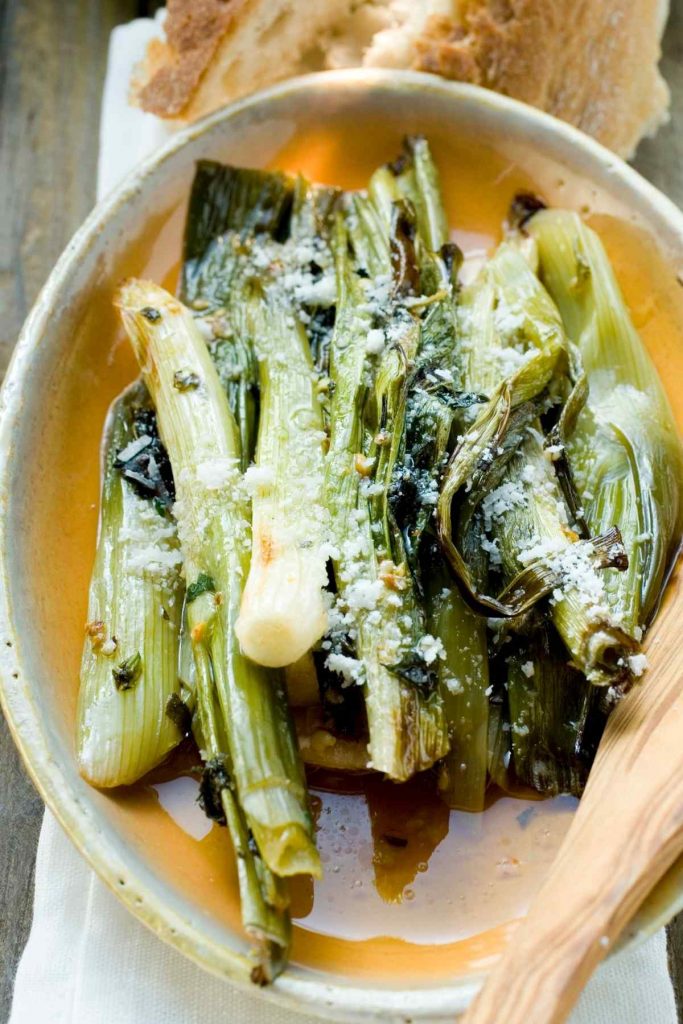 Are you looking for a healthy side dish that goes with just about anything? Then sautéed leeks with parmesan is for you. It's a simple dish with flavors that go a long way
Caramelized to perfection, braised leeks are a must-try! Made to enjoy as a side or a main, this recipe won't disappoint you. The combination of leeks, butter, wine and lemon gives you an experience like no other.
Other Easy Leek Recipes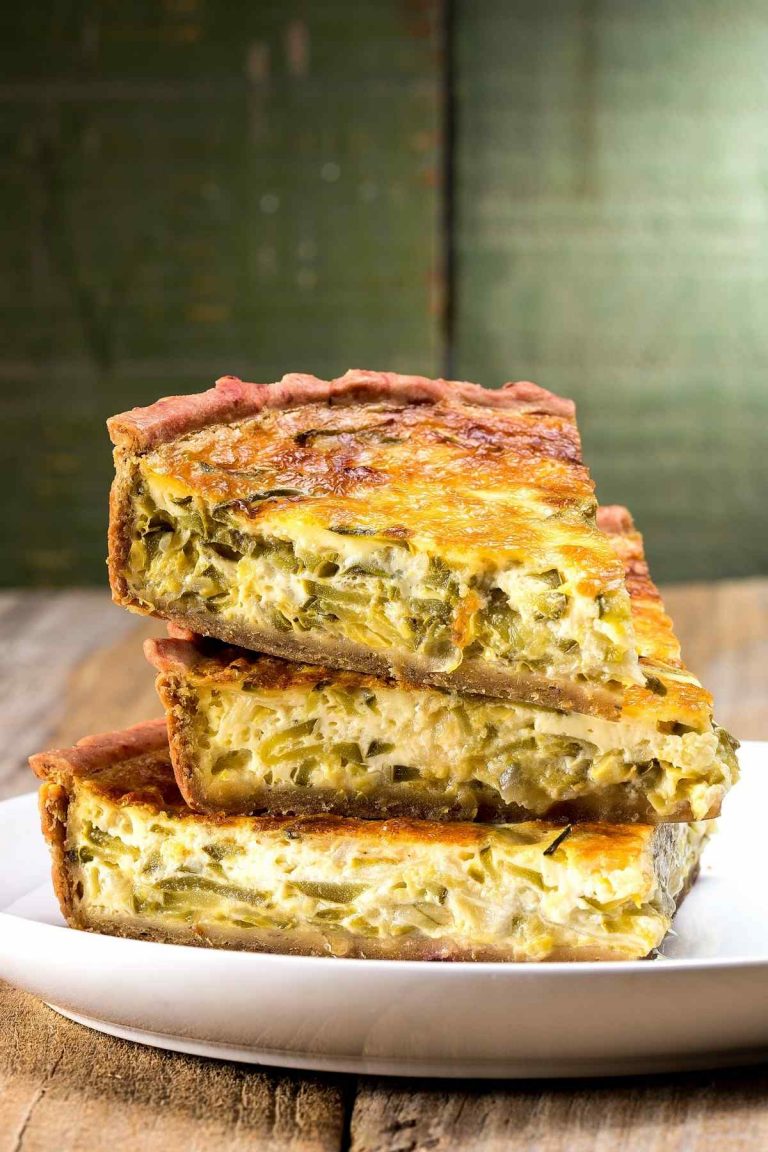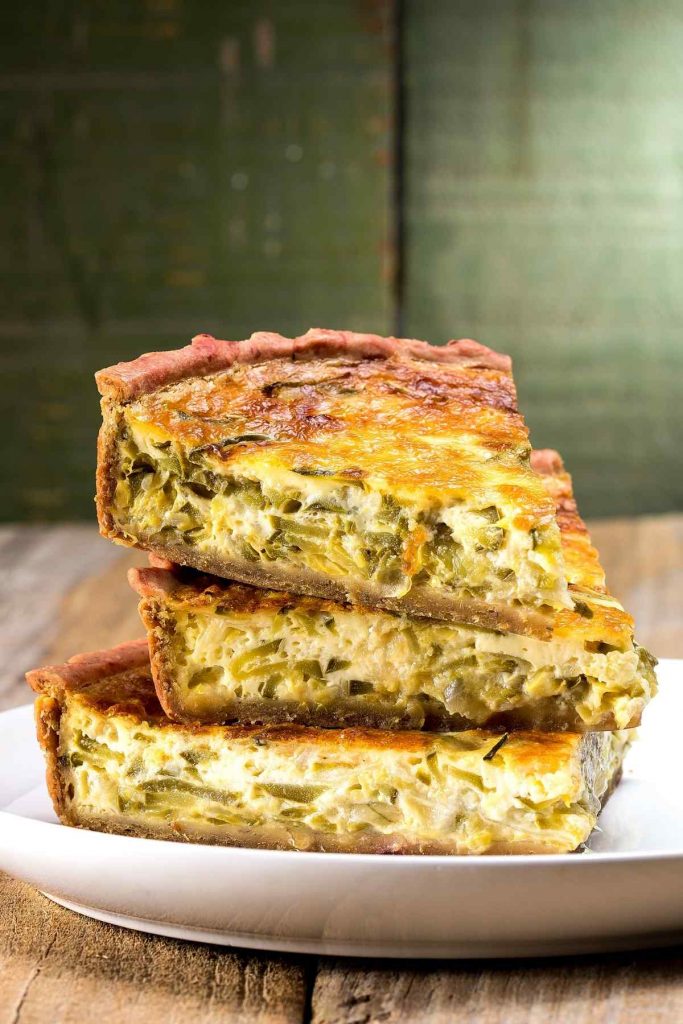 With a premade crust, leeks, onions, eggs, and cheese, you can create a quiche dish like a pro! If you prefer, make a couple extra and freeze them up to three months. The tip is to wash your leeks thoroughly to avoid any grit in your dish.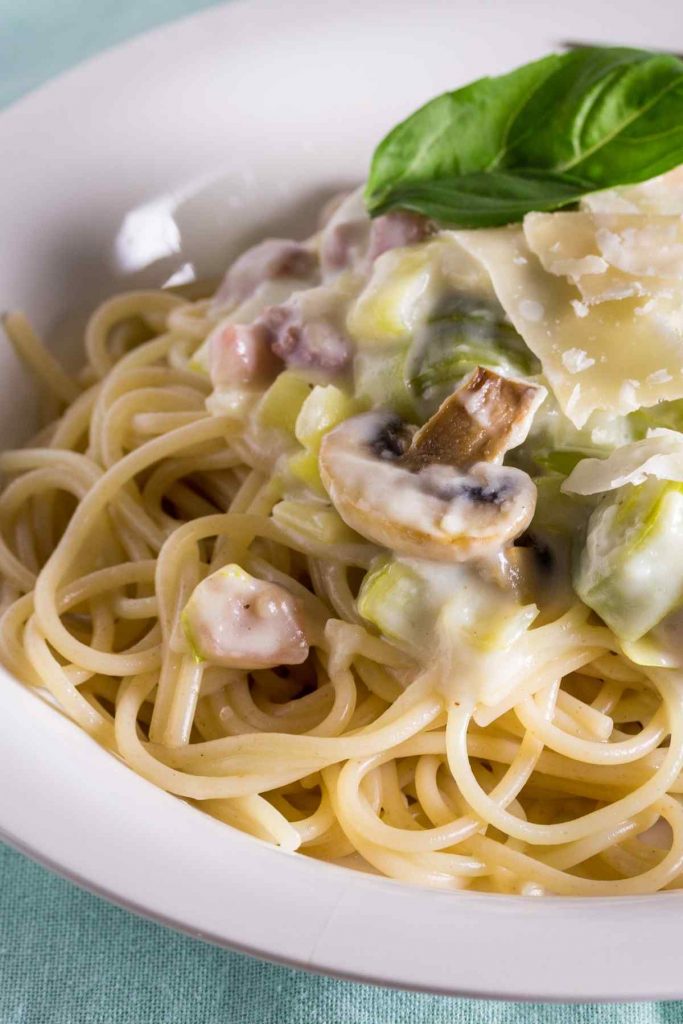 Whether you're a fan of mushrooms or not, you'll love this dish. Creamy mushroom and leek pasta is a recipe that'll win over even the pickiest eaters.
An easy chicken recipe that's tasty too? You got it! This creamy chicken and leek dish will be on your dinner table in 45 minutes. Each bite is loaded with flavors. Plus, if leeks aren't your thing, you can substitute in Vidalia onions instead.
This leek recipe is a must-try! It takes just 5 minutes to prepare and 25 minutes of cook time before you can enjoy this dish. All completely worth it – enjoy!
What Do Leeks Taste Like?
Closely related to onions, chives, garlic and shallots, leeks are sweet, oniony, and have a milder taste compared to their relatives.
Leek Substitutes
If you don't have any leeks on hand, don't worry as there are many substitutions. For 1 cup of leeks, swap in 1 cup of chopped green onions, 1 cup yellow or white onions or 1 cup chopped shallots.
You May Also Like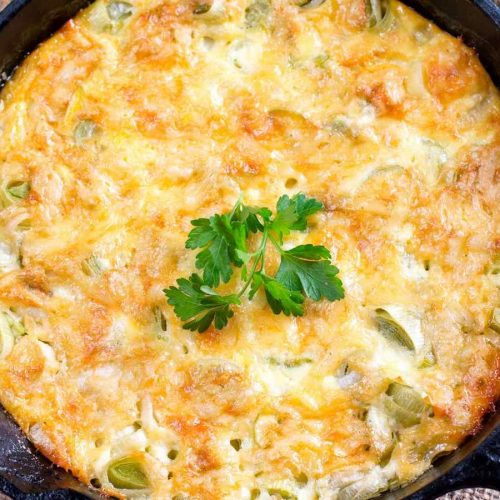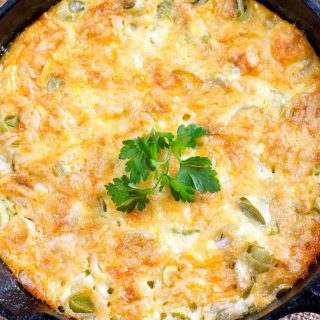 Leek and Potato Casserole
Potato and leek casserole is one of my favorite ways to use leeks. It's easy to cook and loaded with flavors.
Print
Pin
Rate
Ingredients
2

lbs

potatoes

best to use russet potatoes

2

leeks

3/4

cup

milk

1

tablespoon

butter

2

tablespoons

Parmesan cheese

2

tablespoons

olive oil

salt and pepper

to taste
Instructions
Preheat oven to 375 F degrees. Grease a baking dish and set aside.

Clean leeks and cut them into small chunks.

Place a non-stick skillet over medium-high heat and add oil. Once hot, add leeks.

Cook until leeks become slightly soft, about 3-4 minutes. Set aside.

Cook potatoes until tender. Add them to a large bowl. Then add butter and mash until combined.

Add milk and mix until combined. Fold lees and parmesan cheese into mashed potatoes. Mix to incorporate.

Pour the mixture into the baking dish and bake for 30 to 40 minutes or until cooked through. Serve and enjoy!
Tried this recipe?
Follow or tag us on Pinterest @izzycooking