Wondering if wine is keto and how many carbs are in wine? As with any diet, it can be challenging to decide what you can or cannot eat or drink, as some foods and beverages can easily kick you out of ketosis.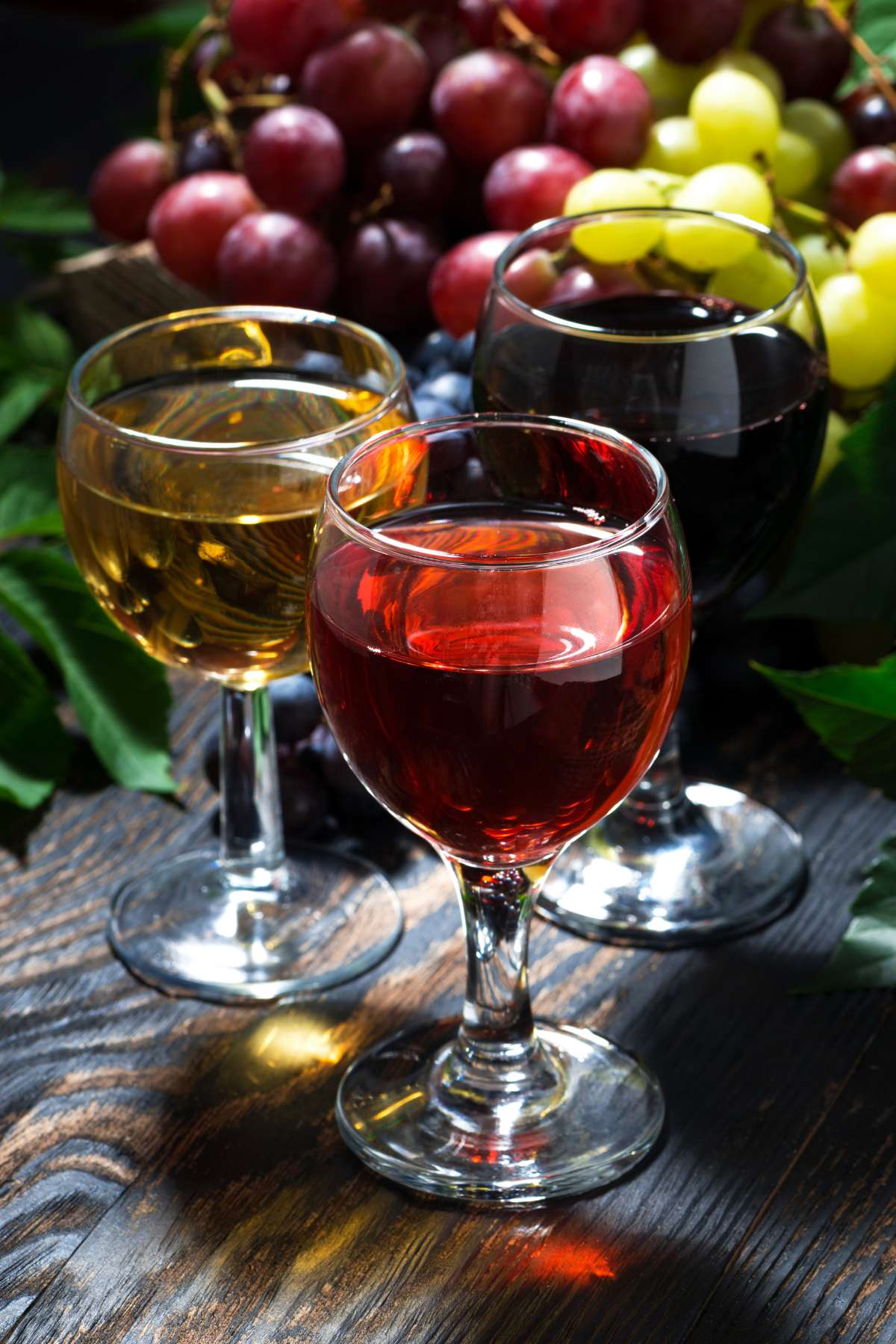 This post may contain affiliate links. Please read my disclosure policy.
The keto diet has gained considerable popularity in recent years, and if you're a wine enthusiast contemplating or already following the diet, you may wonder if indulging in a glass or two of wine is acceptable.
What is Keto and How to Stay in Ketosis?
The keto diet is a high-fat, low-carbohydrate lifestyle that emphasizes moderate protein consumption to aid in weight loss, enhance overall health, and boost energy levels. The key concept is to restrict your daily carb intake to maintain your body in a state of ketosis.
By keeping your carbohydrate consumption within a specific range, your body will enter a state of ketosis, where it burns fat for energy. Your liver utilizes both stored and ingested fat to generate ketone molecules, which serve as an energy source.
Is Wine Keto-Friendly?
Yes, you can have most types of wine on keto as long as you can moderate your wine consumption. A regular serving of wine typically contains about 3-4 grams of carbs, which may not be enough to disrupt your ketosis, but it still adds to your daily carb intake.
It's worth noting that alcohol can hinder your body's ability to produce ketones. When you consume alcohol, your liver prioritizes breaking down the alcohol rather than processing other nutrients, such as fat.
Note: While having a glass of wine won't completely halt your progress on the keto diet, it may cause a temporary delay in achieving ketosis.
What Does Wine Taste Like?
Wine has a complex blend of sweet, sour, bitter, and sometimes spicy elements. However, the taste may vary depending on various factors such as the wine's color, grape variety, and price range.
How Many Net Carbs In Wine?
| | |
| --- | --- |
| 5 Ounces of Wine (147g) | Net Carbs |
| Red Wine | 3.8 g |
| White Wine | 3.8 g |
How to Enjoy Wine on Keto
Be mindful of your overall carb intake: While it's possible to enjoy wine on a keto diet, it's important to be mindful of your overall carb intake for the day. If you're consuming wine, make sure to adjust your carb intake from other sources accordingly.
Check the alcohol content: Some wines may have a higher alcohol content, which can affect your ketone levels. It's best to stick to wines with an alcohol content of around 12% or less.
Choose dry wines: Dry wines contain fewer carbohydrates than sweet or fortified wines. Examples of dry wines include Pinot Noir, Sauvignon Blanc, Chardonnay, and Cabernet Sauvignon. A 5-ounce glass of dry wine typically contains 2-4 grams of carbohydrates.
Watch your portion sizes: Although dry wines are lower in carbohydrates, it's still important to watch your portion sizes. A standard 5-ounce glass of wine contains around 120-150 calories and can add up quickly if you're not careful.
Stay hydrated: Drinking wine can dehydrate you, so it's important to stay hydrated by drinking plenty of water before and after consuming wine.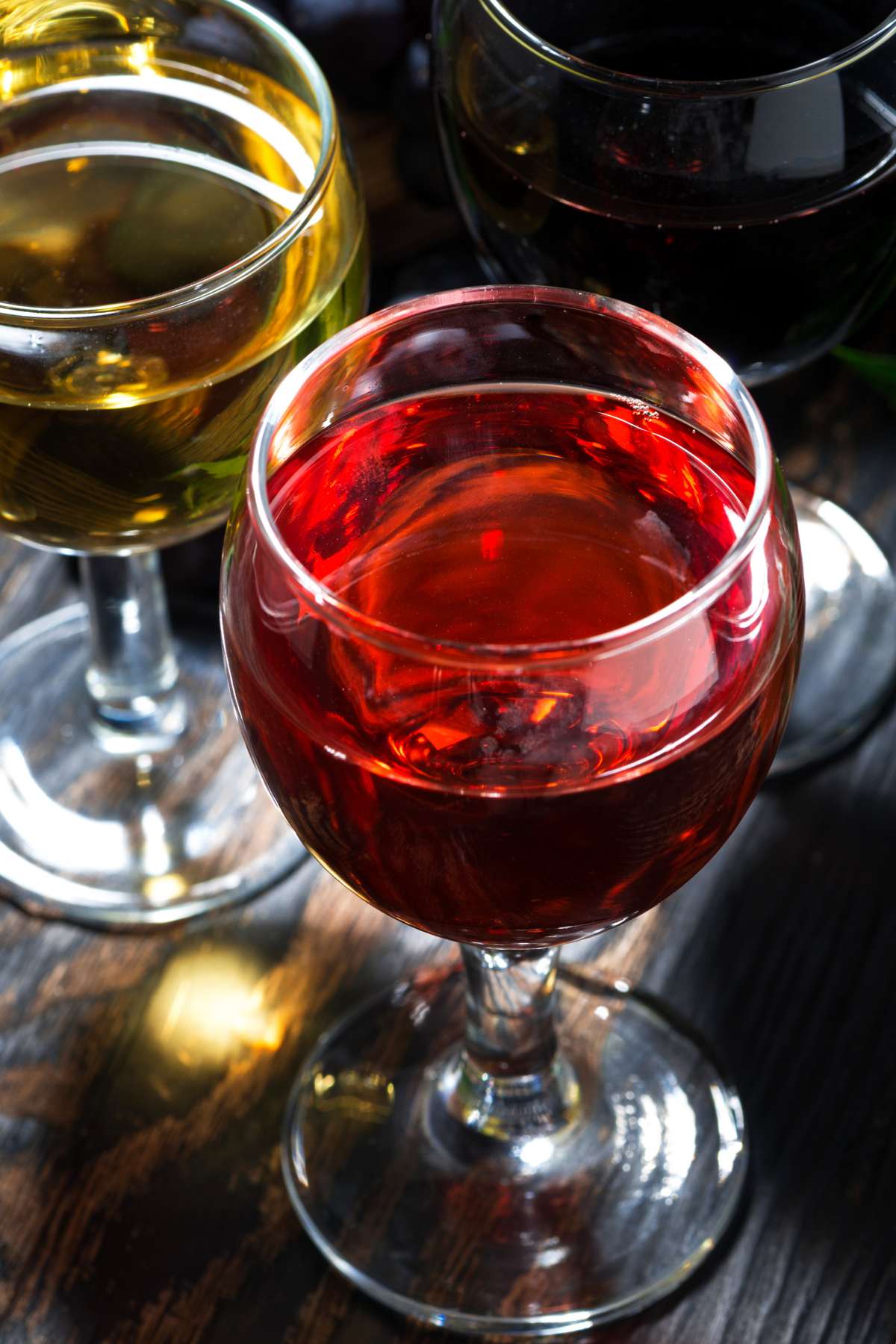 Types of Wine That Are Keto
Wine can be a great option when following a keto diet, as it is typically low in carbs. However, it is important to keep in mind that some types of wine may have higher carb counts than others. Here are some keto-friendly wine options:
Dry red wine: Dry red wines, such as Cabernet Sauvignon, Pinot Noir, and Merlot, are typically lower in carbs than sweeter wines. They contain about 3-4 grams of carbs per 5-ounce serving.
Dry white wine: Dry white wines, such as Chardonnay, Sauvignon Blanc, and Pinot Grigio, are also low in carbs, with about 3-4 grams of carbs per 5-ounce serving.
Sparkling wine: Champagne and other sparkling wines are typically low in carbs, with about 3-4 grams of carbs per 5-ounce serving.
Rosé wine: Rosé wine is a great option for keto dieters, with about 4-5 grams of carbs per 5-ounce serving.
High-Carb Wine to Avoid
If you are looking to avoid high-carb wines, here are a few to keep in mind:
Cheap wines with added sugar: Some cheaper wines have added sugars or other ingredients to enhance flavor, which can also increase the carb content.
Sweet wines: Dessert wines and sweet wines, such as port, sherry, and late-harvest wines, tend to be higher in carbohydrates because they contain more residual sugar.
Flavored wines: Flavored wines, such as fruit wines, may contain added sugars or syrups, which can increase the carb content.
Wine Nutrition (Macros)
How Many Carbs In Wine?
According to the USDA, a 5-ounce portion of red or white wine contains 3.8 grams of carbohydrates.
Fats
Wine does not contain any fat.
Protein
There is only a negligible amount of protein present in wine.
Calories
The calorie content of wine varies based on the serving size and the specific type of wine consumed. For instance, a serving of five ounces of red wine provides approximately 125 calories, whereas white wine contains around 121 calories per the same serving size.
Keto Wine Substitutes
Besides keto wine, you can also have some other keto-friendly drinks such as the following:
Champagne: Champagne is made from a blend of grapes, including chardonnay, pinot noir, and pinot meunier. Brut champagne typically contains less than 2 grams of carbohydrates per glass, making it a good option for keto dieters.
Sparkling water with wine flavoring: You can also try adding a few drops of wine flavoring to sparkling water or seltzer for a low-carb alternative to wine. Be sure to choose a flavoring that is keto-friendly and doesn't contain added sugars.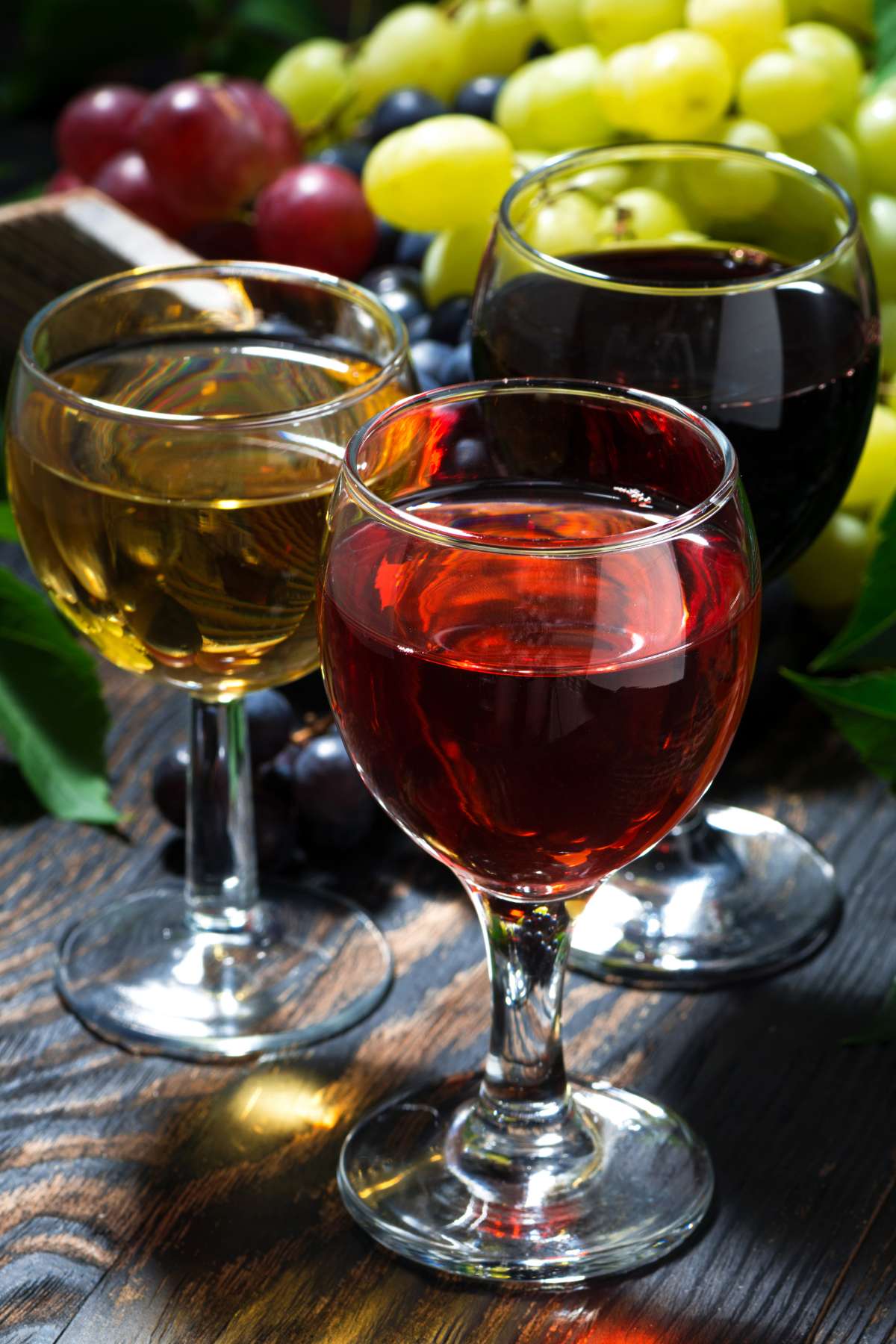 FAQ
Is Red Wine Keto-Friendly?
Certainly, numerous red wine varieties are suitable for consumption on the keto diet. In fact, red wine is an ideal choice for individuals seeking to restrict their carbohydrate intake.
Are Dry Wines Keto?
Certainly. When referring to wine, the term "dry" indicates that it has only minimal amounts of residual sugars or carbohydrates. Ideally, dry wines should have a carbohydrate content of between 1 and 4 grams per serving, due to their low sugar levels.
Will Alcohol Kick You Out of Ketosis?
Although alcohol doesn't necessarily kick you out of ketosis, it does slow down the process as your liver focuses on metabolizing the alcohol instead of producing ketones. After your body finishes breaking down the alcohol, it will resume ketone production, provided that you haven't consumed any additional food.
For those who are new to the keto diet, it's recommended to avoid alcohol until the body has fully adapted to ketosis. This makes it easier for the liver to quickly return to producing ketones after consuming alcohol.
Which Wine Has the Least Carbs?
If you're watching your carb and sugar intake, dry white wine is an excellent choice. Its dry and crisp taste is due to the low amount of residual sugar left from the fermentation process.
Among the top dry wines, Sauvignon Blanc stands out for its refreshing and crisp character, with just 2 carbs per glass.
If you prefer a slightly sweeter option, semi-dry and off-dry wines can also be good choices. However, they tend to be sweeter than dry or brut wines, falling somewhere in between the two.
You May Also Like
Best Keto Mulled Wine Recipe
Wondering if wine is keto and how many carbs are in wine? As with any diet, it can be challenging to decide what you can or cannot eat or drink, as some foods and beverages can easily kick you out of ketosis.
Print
Pin
Rate
Ingredients
1

bottle

dry red wine

1

orange

peeled and sliced

3

tablespoons

cranberries

2

tablespoons

keto sweetener

6

whole cloves

3

cinnamon sticks

4

star anise
Instructions
In a medium saucepan over medium heat, add the wine, orange slices, cranberries, sweetener, and other spices.

Stir to combine and bring to a boil. Reduce heat to low. Simmer gently over low heat for 10 minutes.

Strain the mulled wine to remove the orange slices and spices.

Taste and adjust the sweetness. Serve warm and enjoy!
Tried this recipe?
Follow or tag us on Pinterest @izzycooking