Wondering if you can have vodka on a keto diet? How many carbs are in a shot of vodka? What about keto-friendly vodka cocktails?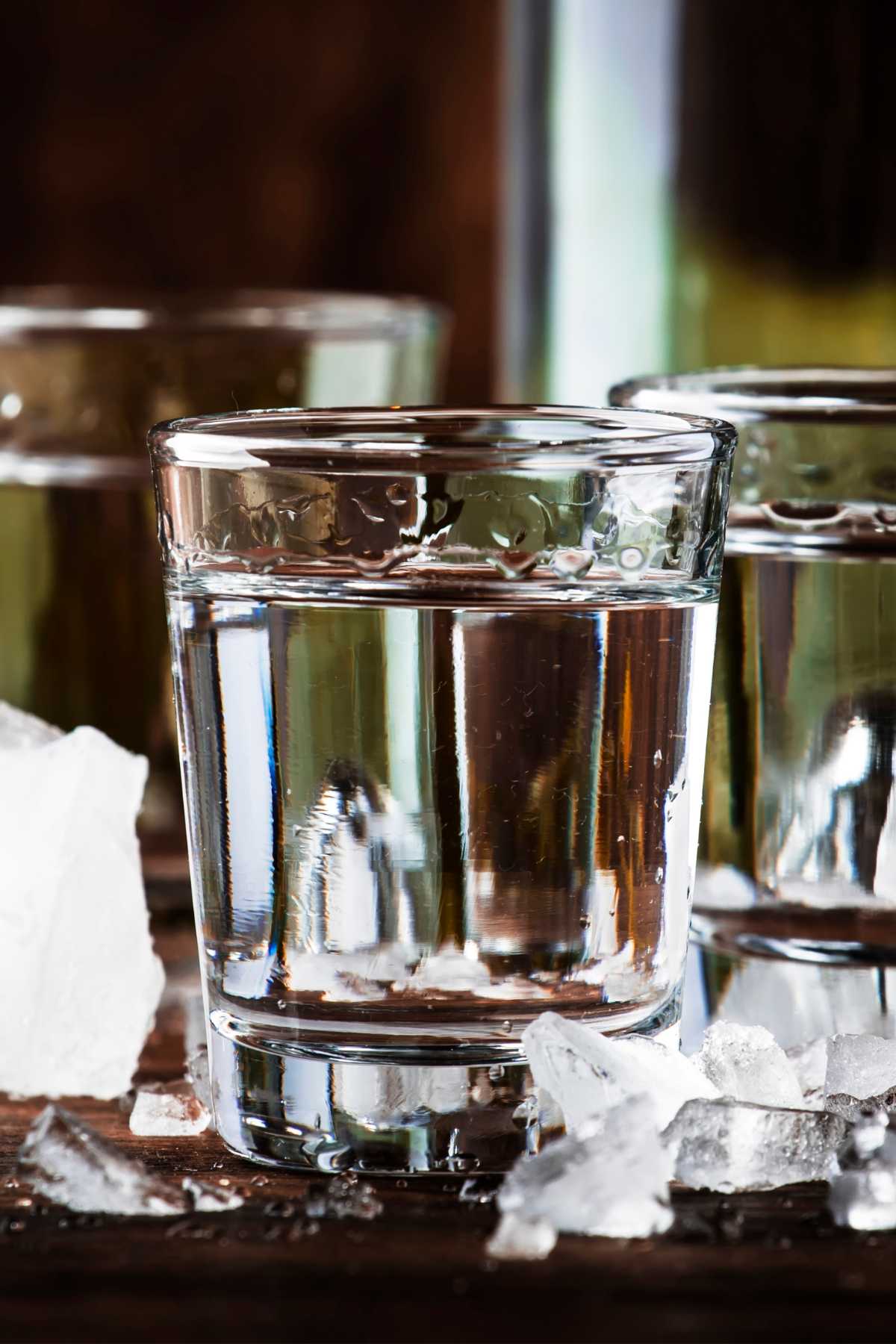 Over the last few years, many people have turned to the ketogenic diet as a way to lose weight and promote a healthier lifestyle. If you're one such person, you may be wondering if you can still drink vodka while doing keto. In this post, we're covering everything you need to know about vodka and the keto diet, from carb count to alcohol tolerance to low-carb chasers. Bottoms up!
What is Vodka?
Vodka is one of the most popular types of hard liquor and is favored by bartenders all over the world. This clear, colorless liquor is a common ingredient in cocktails and shots, but can also be sipped on its own.
Vodka originated in Poland and Russia and was traditionally made by distilling the liquid from fermented cereal grains and potatoes.
Like other rectified spirits, vodka is composed of highly concentrated ethanol that has been repeatedly distilled at least three times. Popular vodka-based cocktails include the Cosmopolitan, screwdriver and Moscow mule.
How is Vodka Made?
Vodka is an alcoholic drink that is produced by fermenting and distilling grains such as corn, rye, wheat or sorghum, along with potatoes. In the fermentation process, ethyl alcohol is derived from the carbohydrates and starches from the raw materials.
After fermentation comes the distillation stage, which helps to separate and remove impurities, resulting in the clear, flavorless, odorless liquid we all know as vodka. It has a standard alcohol concentration of 40%, but can go as high as 95%.
What Does Vodka Taste Like?
Vodka is regarded as a neutral spirit, which means it doesn't really have a distinctive taste. This makes it a popular choice for cocktails since it won't alter the taste of the chasers too much.
Some people may perceive a subtle grain or nutty flavor, depending on the type of vodka. In terms of texture, vodka can range from smooth and silky to watery and medicinal.
Is Vodka Keto-Friendly?
Since vodka contains zero carbs or sugar, it can be considered keto-friendly. As far as alcoholic beverages are concerned, it's a much better option than beer or wine, which tend to be quite high in carbs.
However, it's important to note that alcohol can slow down ketosis, thus slowing down the rate of fat burning that you'd typically expect from a ketogenic diet.
How Many Net Carbs In Vodka?
A 1.5 ounce shot of vodka contains 0 grams of carbs and 0 grams of fiber, which works out to 0 grams of net carbs, according to the USDA.
What Can You Mix with Vodka for Keto
To support your keto goals, be sure to mix vodka with low- or no-carb chasers or mixers. Good options include sparkling water, seltzer, diet tonic water and sugar-free powdered flavor packets.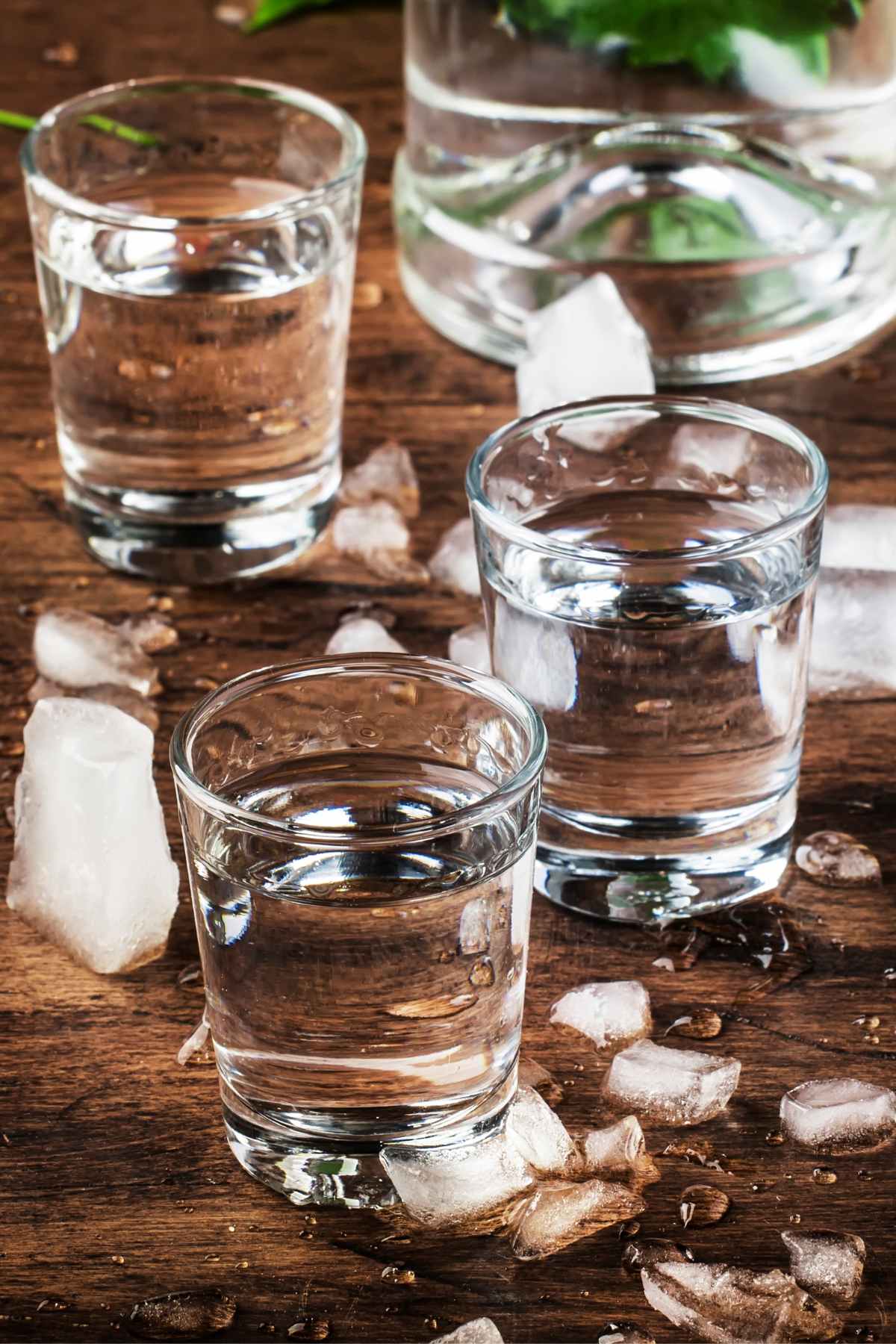 Other Alcohol to Drink on A Keto Diet
Being on a keto diet doesn't mean you can't enjoy alcoholic drinks. In fact, many types of hard liquor are carb-free, including vodka, rum, gin, tequila and whiskey. It's perfectly fine to have them on the rocks or combined with other low-carb ingredients for a keto-friendly cocktail.
What about other types of drinks like wine and beer? Red and white wine are both low in carbs, as well as most varieties of light beer. Always check the nutrition facts to be sure.
| | |
| --- | --- |
| Types of Alcohol | Carb content |
| Rum | 0 g |
| Tequila | 0 g |
| Gin | 0 g |
| Tequila | 0 g |
| Whiskey | 0 g |
| Light Beer | 0.73 g |
| White Wine | 1.15 g |
| Red Wine | 1.15 g |
All information is based on USDA database.
High Carb Alcohol to Avoid
Regular beer, cocktails and mixed drinks are typically high in carbs, with as much as 10 grams per drink. Cocktails and mixed drinks often include sugary chasers or syrups, which ramp up the carb content. Unless you're making them yourself at home, it's best to avoid cocktails altogether.
Vodka Nutrition (Macros)
Vodka contains zero carbs, protein and fat.
Calories
The caloric content of vodka depends on its strength. In a shot of 80-proof vodka, you can expect 97 calories. Whereas a shot of 90-proof vodka contains 110 calories. For 100-proof vodka, the calories increase to 124 per shot. These numbers put vodka on par with other forms of hard liquor like rum, whiskey and gin.
FAQ
Does Vodka Affect Keto?
Although vodka is carb-free, it still has an effect on ketosis. When you drink vodka, it slows down ketone production, which pauses the fat-burning you'd typically experience with a keto diet.
How Many Calories in Vodka Shot?
In comparison to beer or wine, vodka is quite low in calories. The actual number of calories in a shot of vodka will depend on how concentrated it is. Higher proof = higher calories. Here are the numbers you can expect with a 1.5oz jigger shot of vodka:
70 proof vodka: 85 calories
80 proof vodka: 97 calories
90 proof vodka: 110 calories
100 proof vodka: 124 calories
Will Vodka Kick You Out of Ketosis?
Although vodka won't kick you out of ketosis, it will slow down the rate of ketone production.
Is Vodka Better Than Beer for Keto Diet?
Definitely. While vodka has zero carbs, a typical can of beer can have over 12 grams of carbs, since it's made from starchy ingredients.
How Much Vodka Can I Have for Keto?
Although vodka is carb-free, it's still advised that you have it in moderation and avoid overindulgence. Keto significantly lowers your alcohol tolerance, so you'll get drunk a lot quicker than if you were on a regular diet. Another factor to consider is that alcohol can bring on the "munchies" and make it difficult to avoid cravings that can hinder your progress on keto.
If you do decide to have some vodka, we recommend having just one shot, whether on its own or in a keto-friendly cocktail. Sip slowly to avoid overindulgence.
Can You Drink Alcohol on Keto and Still Lose Weight?
Yes, you can drink vodka on keto and still lose weight successfully. To support your weight loss goals, we recommend combining vodka with low-calorie and low-carb chasers such as sparkling water, which often comes in lots of tasty flavors. Other low-carb options include sugar-free energy drinks, diet sodas or bitters.
Can Vodka Make You Gain Weight?
Given its low carb and caloric content, vodka isn't a direct contributor to weight gain. Vodka has zero carbs and has similar calories to other types of hard liquor. However, carbs and calories aren't the only factors to consider.
When you drink vodka, your body turns its focus to breaking down alcohol, rather than breaking down fat. Alcohol is also known to slow down ketosis.
You May Also Like
Keto Vodka Drink Recipe
Wondering if you can have vodka on a keto diet? How many carbs are in a shot of vodka? What about keto-friendly vodka cocktails?
Print
Pin
Rate
Ingredients
2

tablespoons

lime juice

a few mint leaves

1

teaspoon

keto sweetener

such as stevia

1 ½

ounces

vodka

5

ounces

club soda

ice
Instructions
In a small bowl, add the lime juice, mint leaves and your keto-friendly sweetener.

Muddle the leaves with the other ingredients in the bowl

Transfer the muddles mint leaves to a highball glass, then add ice

Pour in the vodka

Add the club soda until the glass is full, then garnish with a slice of lime and additional mint leaves
Nutrition
Calories:
53
kcal
|
Carbohydrates:
3
g
|
Net Carbohydrates:
3
g
|
Protein:
0.1
g
|
Fat:
0.01
g
|
Polyunsaturated Fat:
0.01
g
|
Sodium:
15
mg
|
Potassium:
19
mg
|
Fiber:
0.1
g
|
Sugar:
0.3
g
|
Vitamin A:
8
IU
|
Vitamin C:
5
mg
|
Calcium:
6
mg
|
Iron:
0.02
mg
Tried this recipe?
Follow or tag us on Pinterest @izzycooking