This post may contain affiliate links.
Please read my disclosure policy.
Learn How to Thicken Spaghetti Sauce like a pro! If you find yourself with a watery pasta sauce, you don't need to toss it out and start over again. There are a few quick and simple ways you can reduce your homemade Italian sauce to save it.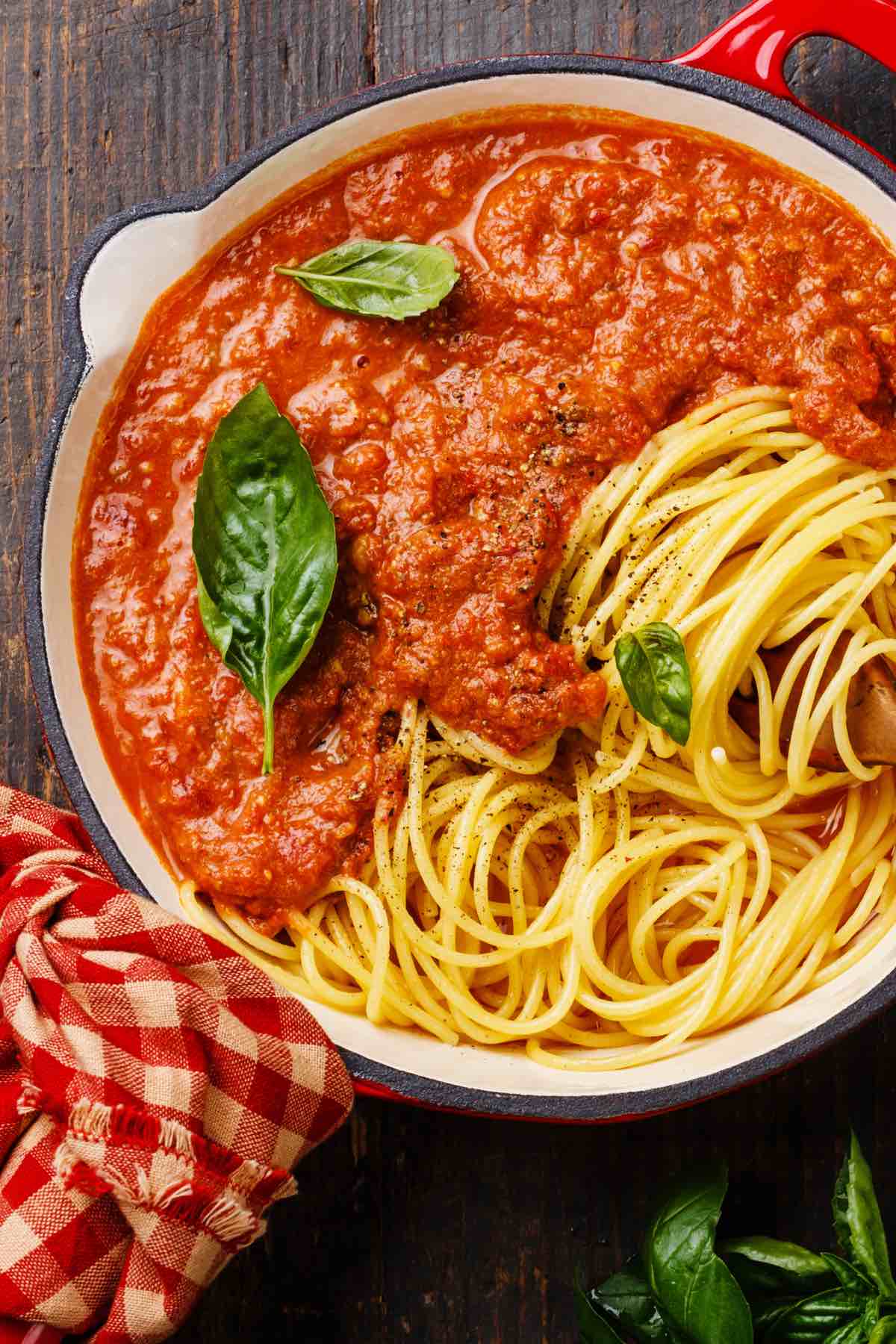 A watery pasta sauce won't stick to your noodles properly. It really becomes more like spaghetti in tomato soup. And while the soup has its place, it's not on spaghetti night.
We've got 6 different ways that you can make your spaghetti sauce thicker, with ingredients you likely already have in your pantry and one method that has no additives at all.
Best Ways to Thicken Spaghetti Sauce
1. Reduce the Sauce Via Simmering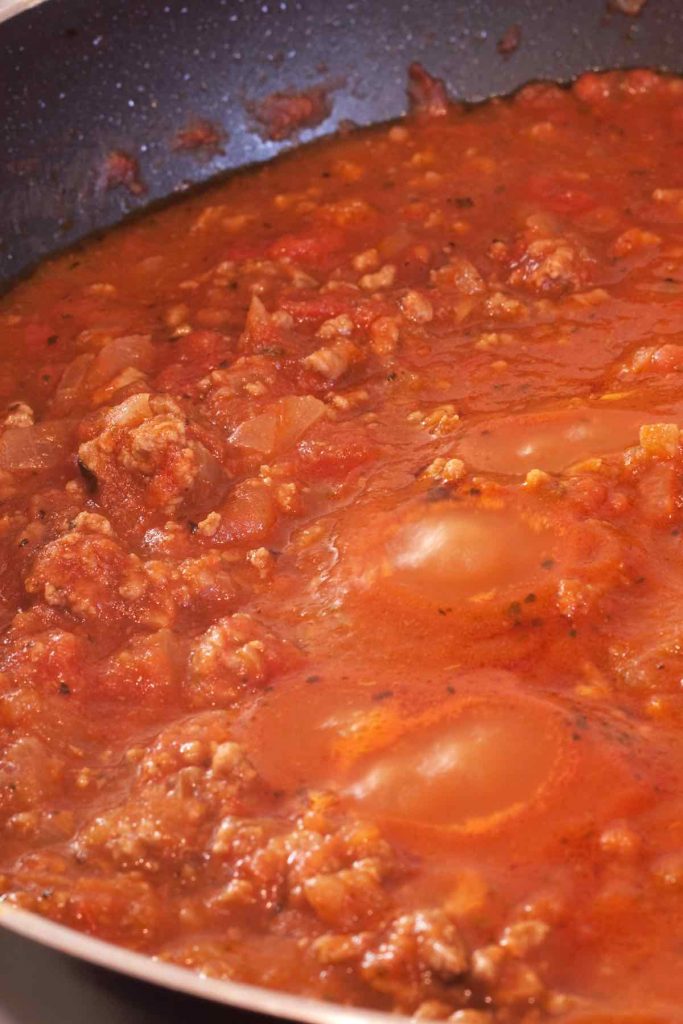 By far the easiest way to thicken your sauce is to boil out some of the liquid! Simmer the sauce on low heat for anywhere from an extra 5 to 20 minutes. Make sure to keep an eye on it and to stir it frequently, so that it doesn't burn. This method doesn't alter your recipe in any way, so is a great option if you have the extra time.
2. Add Tomato Sauce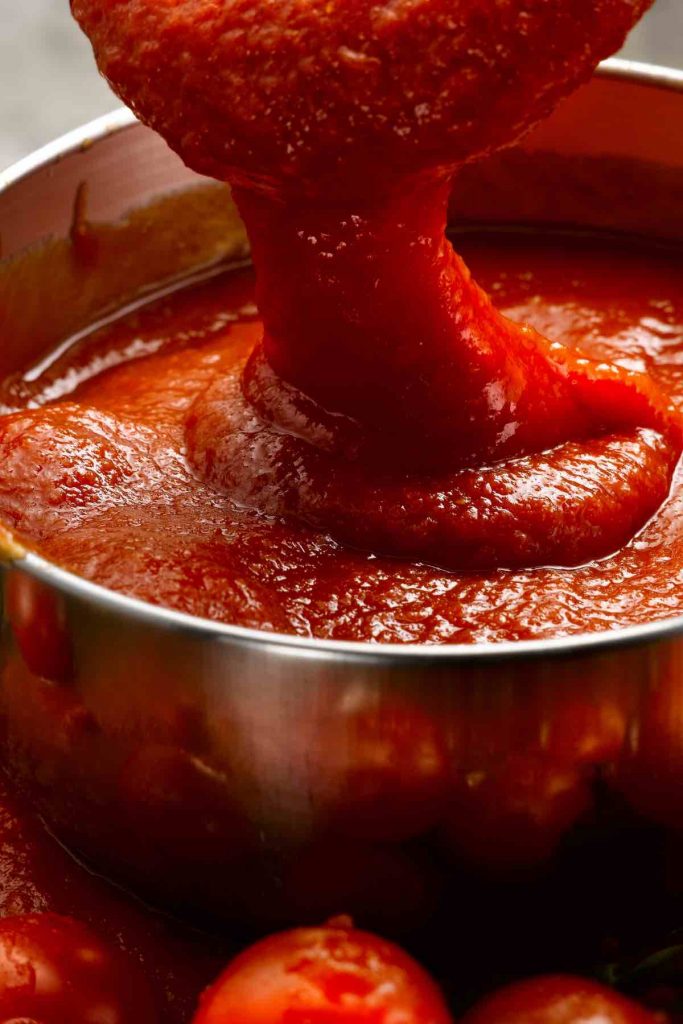 One way to combat the excess liquid in your sauce is to balance it out with more solids. While tomato sauce itself isn't solid, its thickness will still translate into the sauce. If you have more tomato sauce in your kitchen, it's a simple addition that is only going to enhance the sauce's flavor. You may also just end up with more sauce than planned, but it stores well in the freezer, so it won't go to waste.
3. Add Cornstarch Slurry
A Cornstarch Slurry is a pretty simple method of thickening your sauce that won't alter the taste in any way. To make the slurry, mix together one part cornstarch with one part water. Like with any of these thickening agents, you want to add the slurry slowly, in stages. Mix every time you add a bit and then see if you still want to add more.
4. Add a Roux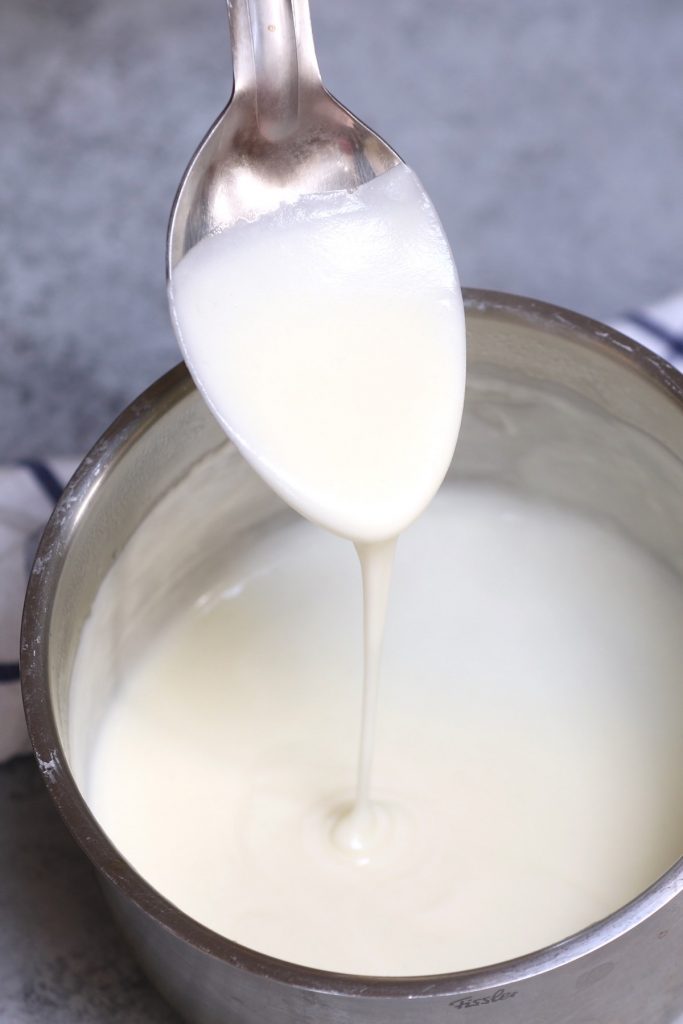 A Roux is made by mixing equal parts of flour and fat together – usually it's butter, but in some cases, oil is used too. It's the popular base of many creamy sauces, because it creates a good thickness right from the start. Adding a Roux brings in that slight creaminess to your sauce, instead of just plain flouriness, so it's a great option for a richer sauce. You'll need to heat it up in a separate pan before adding it to your sauce, which might be something to keep in mind if you want to keep your kitchen cleanup minimal.
5. Add Mashed Potatoes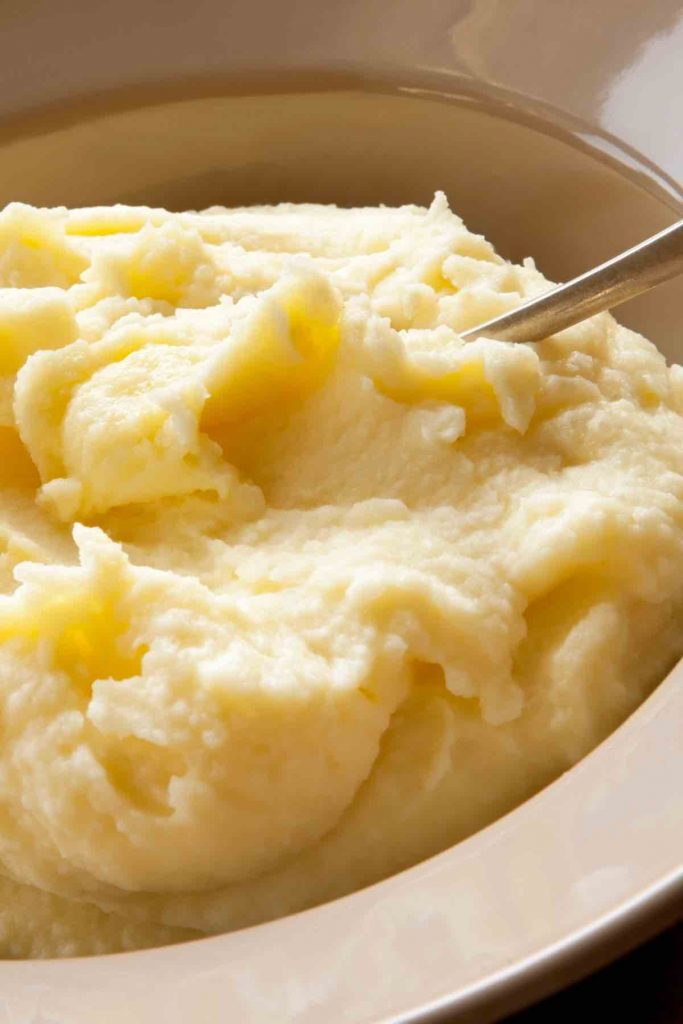 Starch thickens things by absorbing the liquid…and potatoes are basically all starch. If you happen to have leftover mashed potatoes, this is a super easy fix. Otherwise, you'll have to peel a potato and either boil it in a separate pot or in the microwave. Then mash it up and add it in small spoonfuls, mixing it thoroughly before deciding to add more.
6. Add Egg Yolks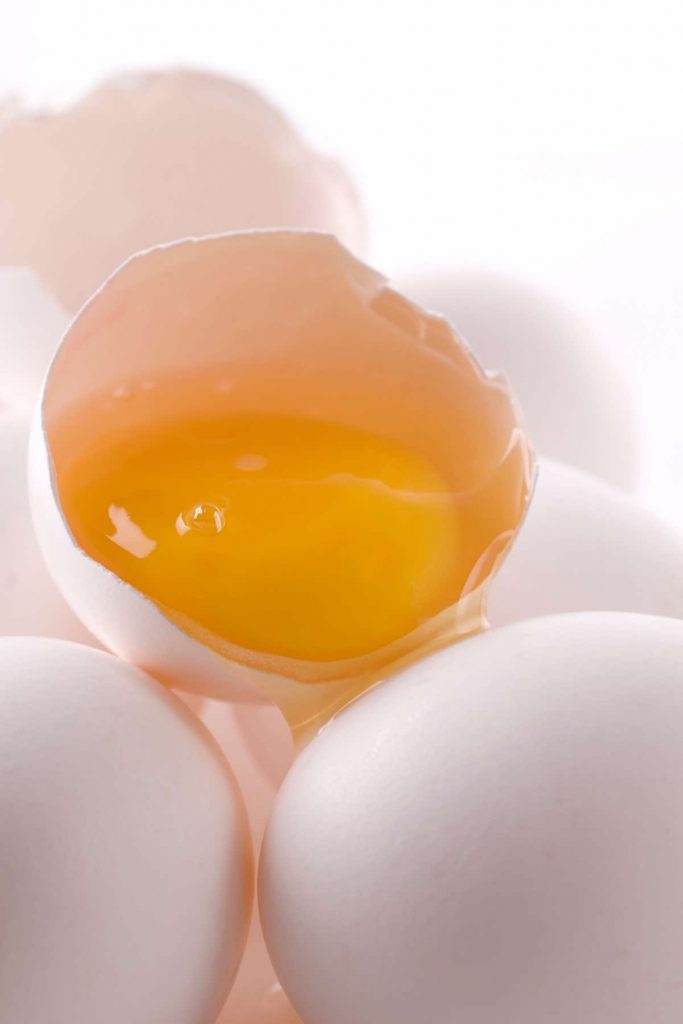 Here's an option you may not have considered. Egg Yolk will change the taste of your sauce, but for fans of carbonara, it's a great way to thicken your sauce and try out a new recipe. You don't want to just add your egg straight to the sauce, as it will scramble pretty quickly in the heat. Instead, add it to a mixing bowl with a few tablespoons of the hot sauce and mix it together before slowly pouring it back into the sauce, while stirring constantly.
How to Make Spaghetti Sauce Not Watery
One of the key ways to ensure your sauce isn't watery is to bring it to a rapid boil at first, then reduce it to a simmer. This is especially important when using fresh tomatoes. If you're using canned tomatoes, don't forget to drain them.
Another step people often overlook is to drain your pasta completely before adding it into the sauce! Some recipes call for the addition of some salty, starchy pasta water, but adding too much pasta water unintentionally will make your otherwise perfect sauce extra watery. If your sauce is the consistency you like, make sure to drain your noodles thoroughly before adding them in.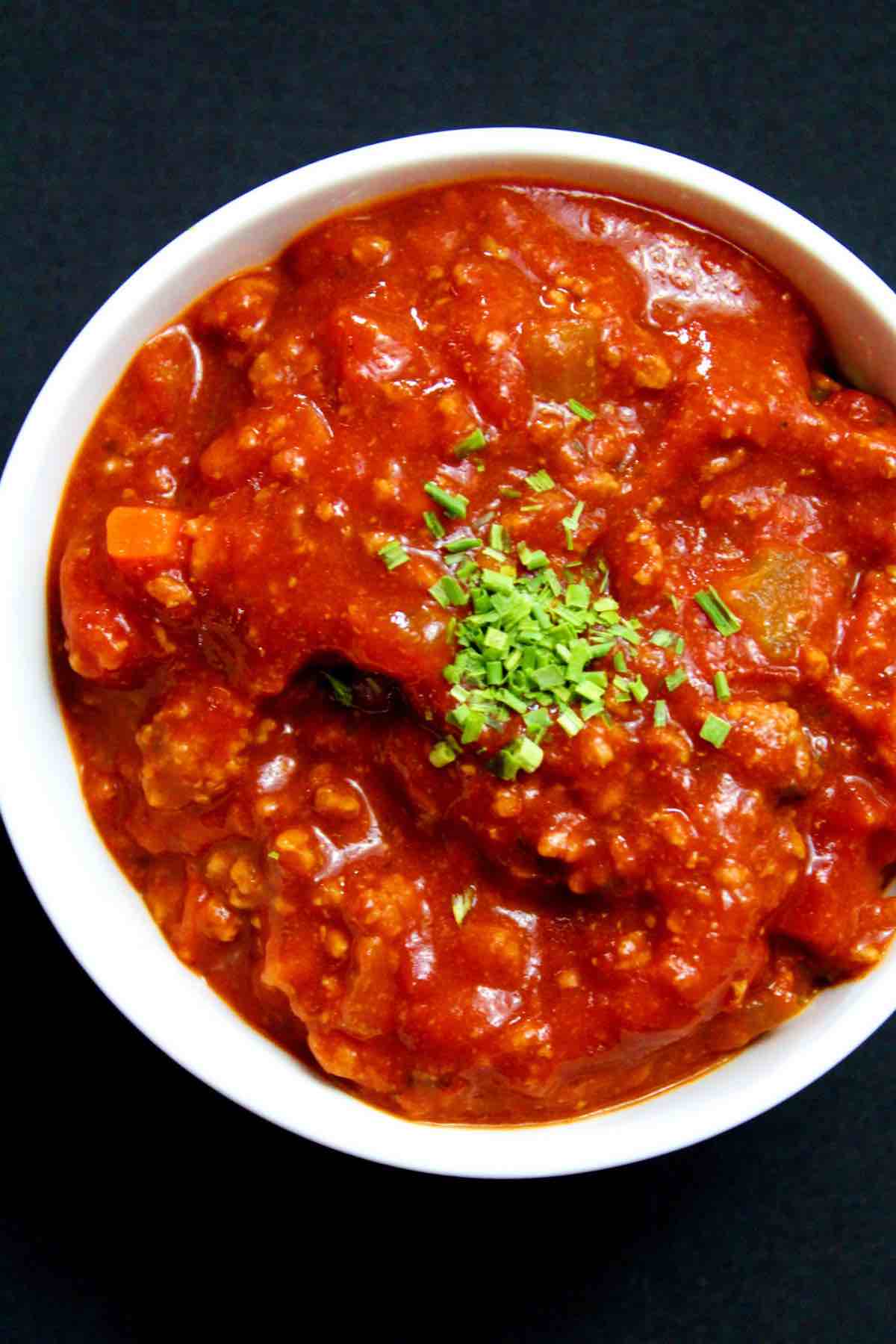 How to Thicken Spaghetti Sauce in a Crockpot?
If you find your spaghetti sauce too watery in a crockpot, the best way is to add a cornstarch slurry ( the mixture of 1 tablespoon cornstarch and 1 tablespoon of water). Whisk the slurry into your pot and cook until the sauce starts to thicken
Can Flour Thicken Spaghetti Sauce?
Flour is often thought of as the go-to method for thickening anything. It's no different with Spaghetti Sauce, and can definitely be used. However, it isn't the best option. Flour can change the taste of your sauce and may not be suitable for all diets.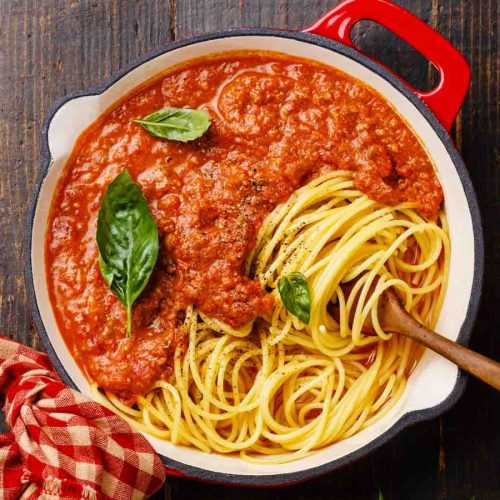 How to Thicken Spaghetti Sauce
Learn How to Thicken Spaghetti Sauce like a pro! If you find yourself with a watery pasta sauce, you don't need to toss it out and start over again. There are a few quick and simple ways you can reduce your homemade Italian sauce to save it.
Print
Pin
Rate
Ingredients
1

tablespoon

olive oil

1

lb

ground beef

salt and pepper

to taste

1

cup

chopped onion

1

tablespoon

minced garlic

1

can crushed tomatoes

28oz

3/4

cup

chicken broth or water

(plus more if needed)

2 ½

tablespoon

tomato paste

1/4

cup

chopped basil

3/4

teaspoon

dried oregano

1/4

cup

shredded parmesan

(plus more for serving)
Instructions
Add oil to a deep skillet over medium-high heat. Add ground beef and cook for a few minutes until fully cooked. Break down the ground beef using a wooden spoon.

Transfer the cooked ground beef to a plate lined with paper towels.

Reduce the heat to medium, and add chopped onions.

Sauté for a few minutes and add garlic. Cook for 1 more minute.

Add crushed tomatoes, chicken broth, tomato paste, basil, oregano, and cooked beef.

Stir everything together and season with salt and pepper.

Bring to a boil and then reduce heat to low. Cover with a lid and simmer until onions are tender for about 15-20 minutes.

Remove the lid. If the sauce is too thin, simmer longer or until it reaches the preferred consistency. (If you'd like to thicken the sauce faster, you can add one of the following to your sauce: tomato paste/sauce, roux, cornstarch slurry, egg yolks, or mash potatoes.)

Stir in parmesan. Serve warm with cooked spaghetti.
Nutrition
Calories:
250
kcal
|
Carbohydrates:
5
g
|
Protein:
15
g
|
Fat:
19
g
|
Saturated Fat:
7
g
|
Trans Fat:
1
g
|
Cholesterol:
57
mg
|
Sodium:
279
mg
|
Potassium:
350
mg
|
Fiber:
1
g
|
Sugar:
2
g
|
Vitamin A:
193
IU
|
Vitamin C:
6
mg
|
Calcium:
81
mg
|
Iron:
2
mg
Tried this recipe?
Follow or tag us on Pinterest @izzycooking