If it's party season in your household, you've probably been hosting a lot of get-togethers and serving cocktails! Many drinks use the simple syrup as a sweetener because it's in liquid form and blends well with other ingredients. If you find yourself with extra simple syrup on hand, you may be wondering how long it'll last.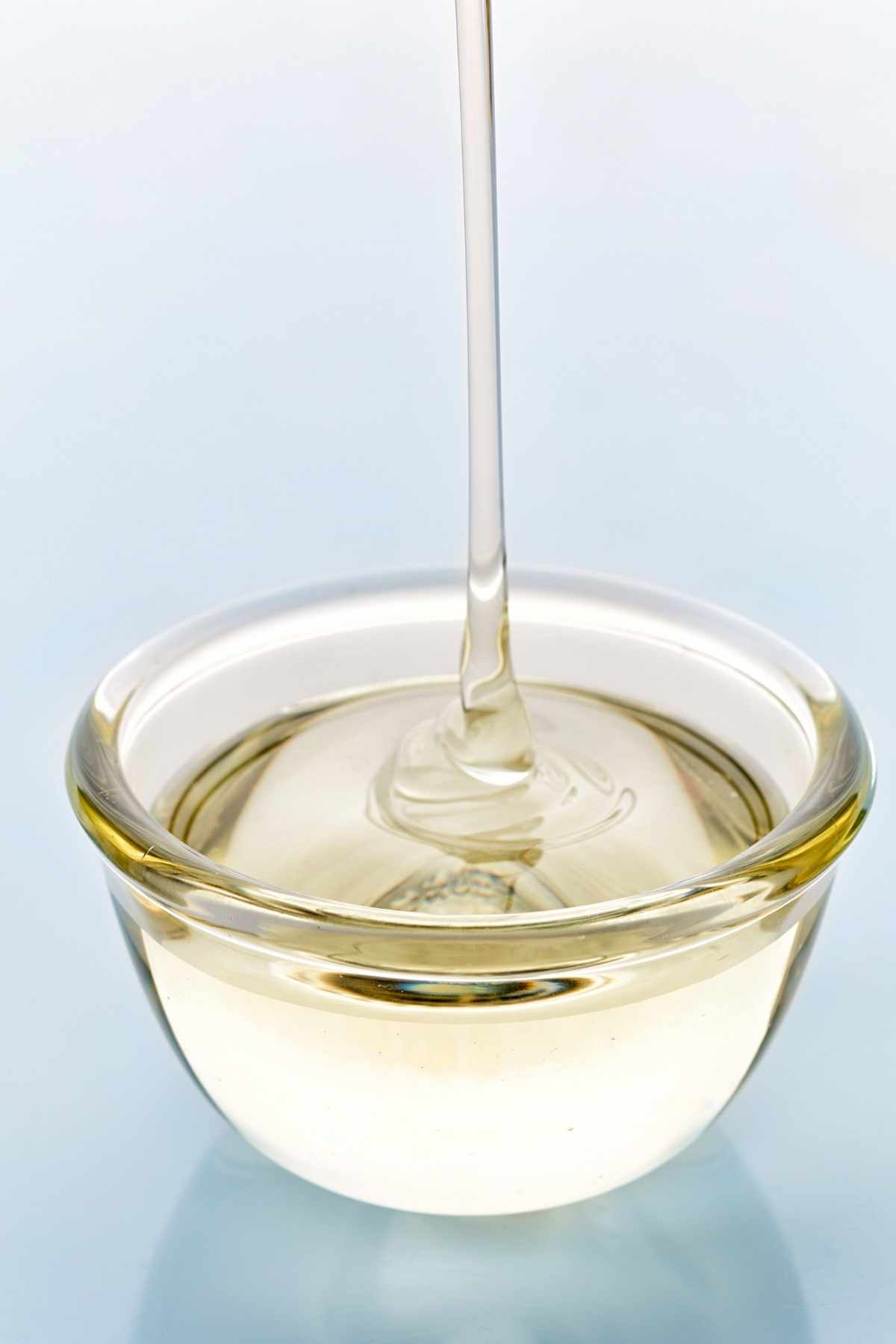 In today's post, we're taking a closer look at simple syrup including its shelf life, and how to tell if it's gone bad.
What is Simple Syrup?
Simple syrup is a mixture of water and sugar that's been heated until the sugar has completely dissolved. In addition to being a key ingredient in many cocktails, it is also used in sweet and savory sauces.
What is Simple Syrup Made of?
Classic simple syrup is made with water and granulated white sugar. It can also be made with brown sugar and is sometimes flavored with other ingredients.
How to Make Simple Syrup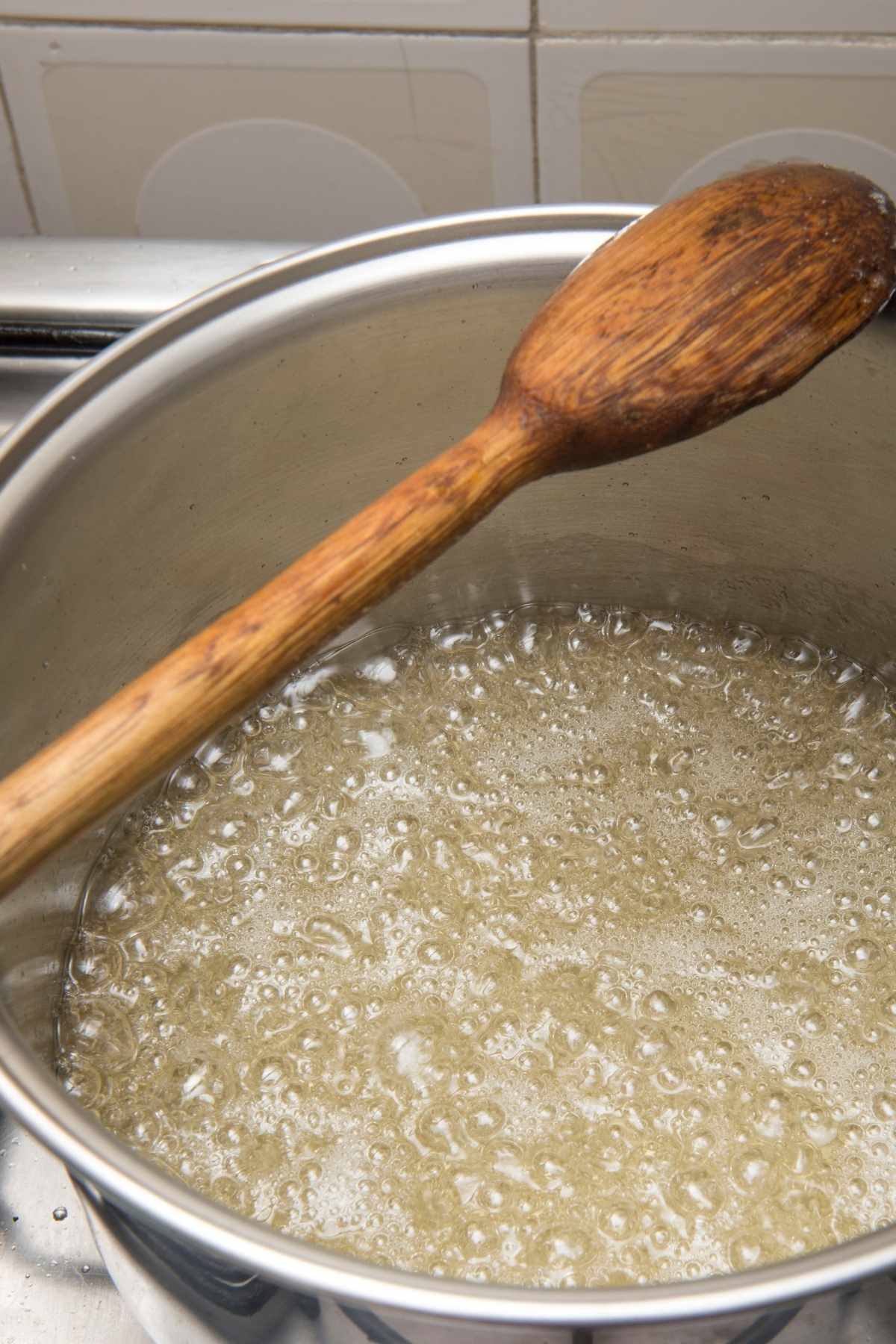 There are two types of simple syrup. The difference is in the ratio of sugar to water.
The most popular simple syrup is made with a ratio of one part sugar and one part water. The syrup is thin and a good choice for baked goods and cocktails.
The other option uses a ratio of two parts sugar to one part water. This version is known as rich simple syrup. The syrup is thicker and works well with sweet desserts or candies like caramel. It typically has a longer shelf-life than thinner simple syrup.
How To Store Simple Syrup
It's best to store simple syrup in the fridge where it's more difficult for harmful bacteria to grow. Store the syrup in a container that has a tight fitting lid.
How Long Does Homemade Simple Syrup Last?
Simple syrup will last for a minimum of two weeks and for as long as six months depending on the consistency of the syrup and if it has been stored properly. If made hot in your kitchen:
Rich simple syrup with a 2:1 ratio of sugar to water can last up to six months.
Regular 1:1 simple syrup will last for about a month.
Cold processed simple syrup which doesn't use heat, will last for about half the time of heated simple syrup. The use of heat acts as a sterilizer, giving the syrup a longer shelf life. Flavored simple syrup also results in a shorter shelf life. In addition, simple syrup stored at room temperature instead of in the fridge will last for 1-2 weeks.
How Long Does Store-Bought Simple Syrup Last?
Store-bought simple syrup likely contains preservatives and tends to last longer. Check the label to see if it should be stored in the fridge or at room temperature.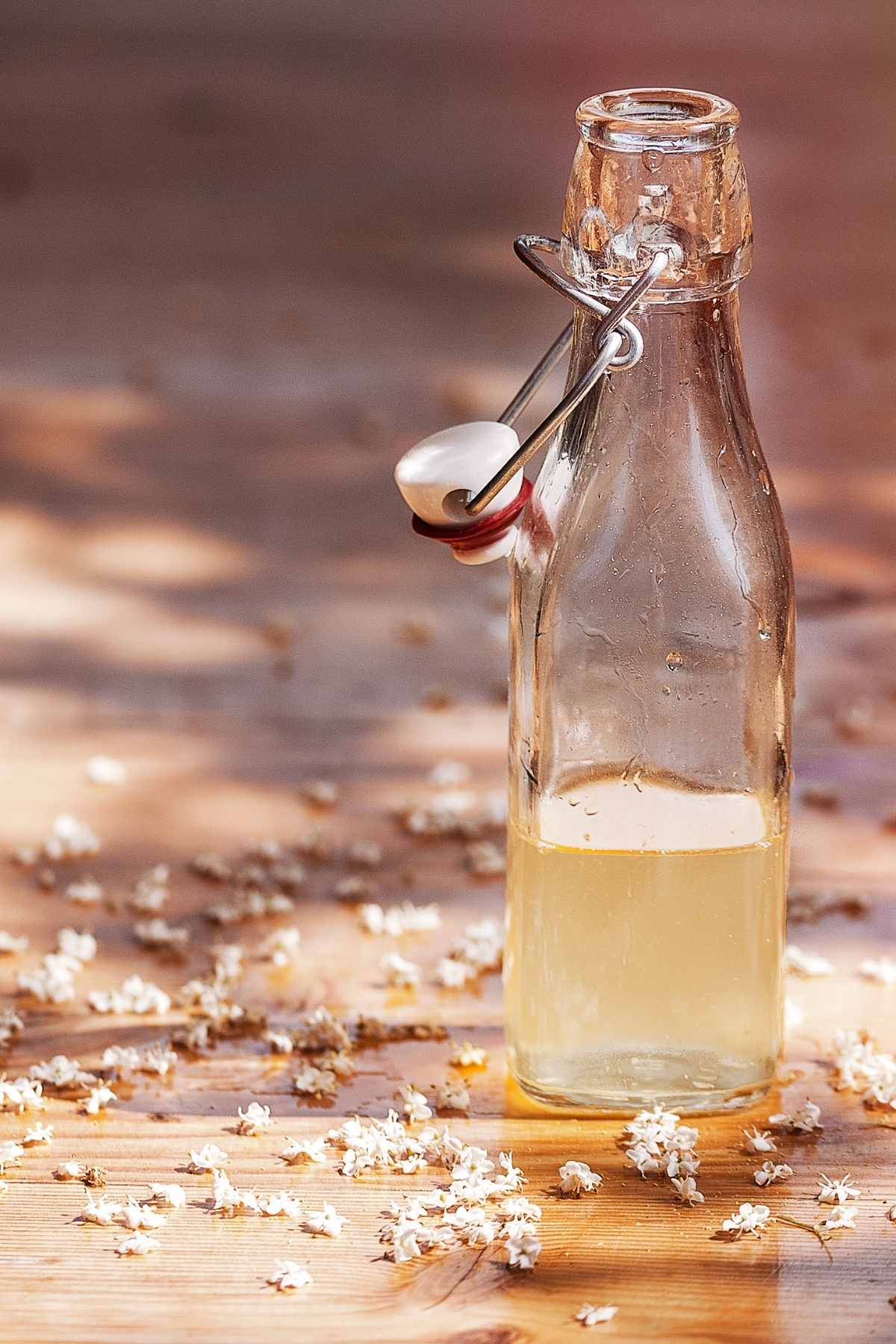 How to Tell if Simple Syrup Has Gone Bad?
Simple syrup should be clear. If it's cloudy, it has likely gone bad and should be discarded.
If you notice a foul odor, the syrup has spoiled and should be tossed.
What Affects Simple Syrup's Shelf Time?
Because sugar acts as a preservative, simple syrup made with more sugar will last longer. The addition of vodka is said to increase the shelf life of simple syrup because vodka has a high alcohol content and typically doesn't go bad.
Can You Freeze Simple Syrup?
Yes, if properly stored in a freezer-safe container, simple syrup can be kept in the freezer for up to 1 year. Regular simple syrup tends to freeze solid, so keep that in mind depending on what you'll use it for, and to allow time for it to thaw. Rich simple syrup may not freeze solid because of its higher sugar content.
How to Get Rid of the Crystals in My Simple Syrup?
If you notice sugar crystals in your simple syrup, add it to a pan and heat it on low until the sugar has dissolved. Resist the urge to stir it. Instead, allow the sugar to slowly dissolve undisturbed.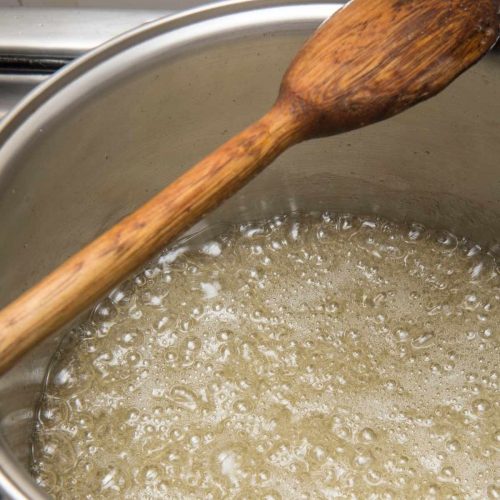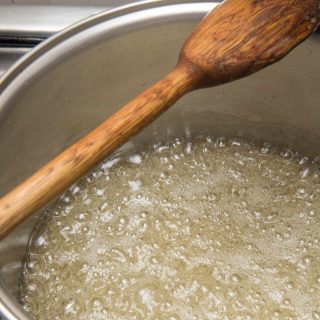 Homemade Simple Syrup Recipe
This simple syrup recipe calls for only 2 easy ingredients and quick to make.
Print
Pin
Rate
Instructions
Place a small saucepan over medium heat.

Add the sugar and water.

Stir until sugar is completely dissolved.

Remove from heat, and let the mixture cool.

Pour into a container and seal tightly with a lid.
Tried this recipe?
Follow or tag us on Pinterest @izzycooking