This post may contain affiliate links.
Please read my disclosure policy.
Cardamom is a popular ingredient in Indian or Middle Eastern cuisine. If you find yourself out of cardamom and you need some for a recipe, you can find the best Cardamom Substitutes in the list below so that you won't have to run to the store for any.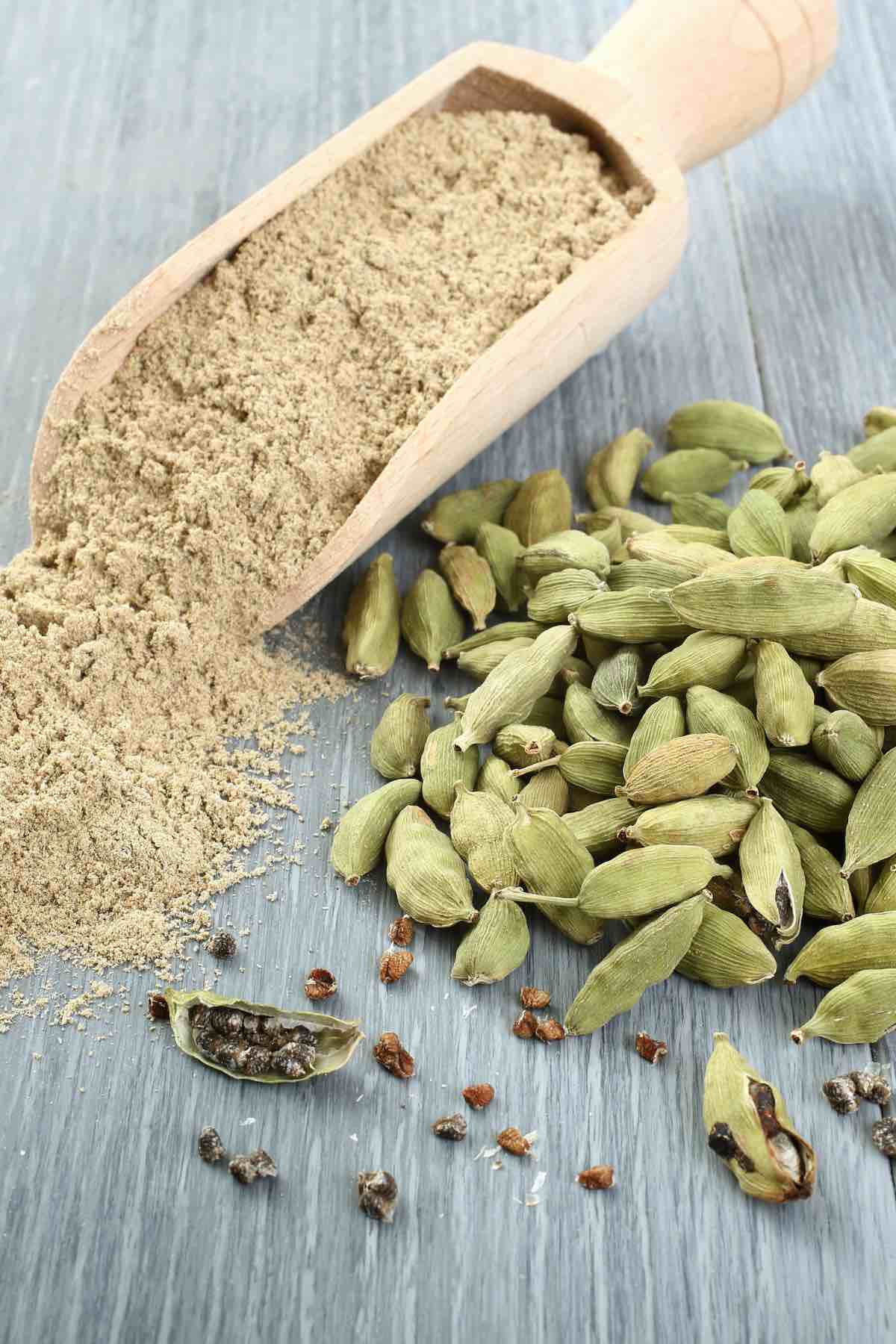 This rich, aromatic spice is often used to add flavor to basmati rice or blended with other seasonings to prepare meat for cooking. Cardamom is more versatile than most spices and can also be used in sweets, pastries and coffees.
The use of this spice goes back to ancient times, with the Babylonians documenting its medicinal benefits and unique flavor. The ancient Egyptians are said to have chewed cardamom seeds to clean their teeth. Today, this flavorful spice is most commonly used to prepare delicious sweet and savory dishes.
What is Cardamom?
Cardamom is a spice made from the seeds of a plant that is in the ginger family. Considered to be one of the world's oldest spices, it is native to India and the Middle East, though it grows in many countries today.
There are two main types of cardamom – black and green. Though they come from the same plant, green cardamom is harvested before reaching maturity. The green seeds are then cured. Black cardamom is harvested at maturity and the seeds are dried, traditionally over a fire pit. Green cardamom is highly prized and far more expensive while black cardamom is cheaper and more widely available.
Cardamom Pods vs Cardamom Powder
For most recipes, cardamom pods and cardamom powder may be used interchangeably. When you purchase the pods, you will have to break them open to access the seeds inside. With cardamom powder, the seeds have already been extracted and ground into a fine powder.
Pro Tip: Cardamom pods will protect the seeds and preserve their flavor for an extended period, but the seeds begin to lose potency when they are exposed. For this reason, cardamom powder must be used as quickly as possible and is not recommended for storage.
What Does Cardamom Taste Like?
Cardamom has quite a unique, complex flavor that depends on the kind of cardamom being used. Green cardamom has a zesty flavor that is comparable to citrus fruits like lemons or limes. When black cardamom is used, dishes will have a smoky, slightly minty taste that is quite similar to anise. Both varieties are quite potent, so a little goes a long way.
Cardamom Substitutes
1. Nutmeg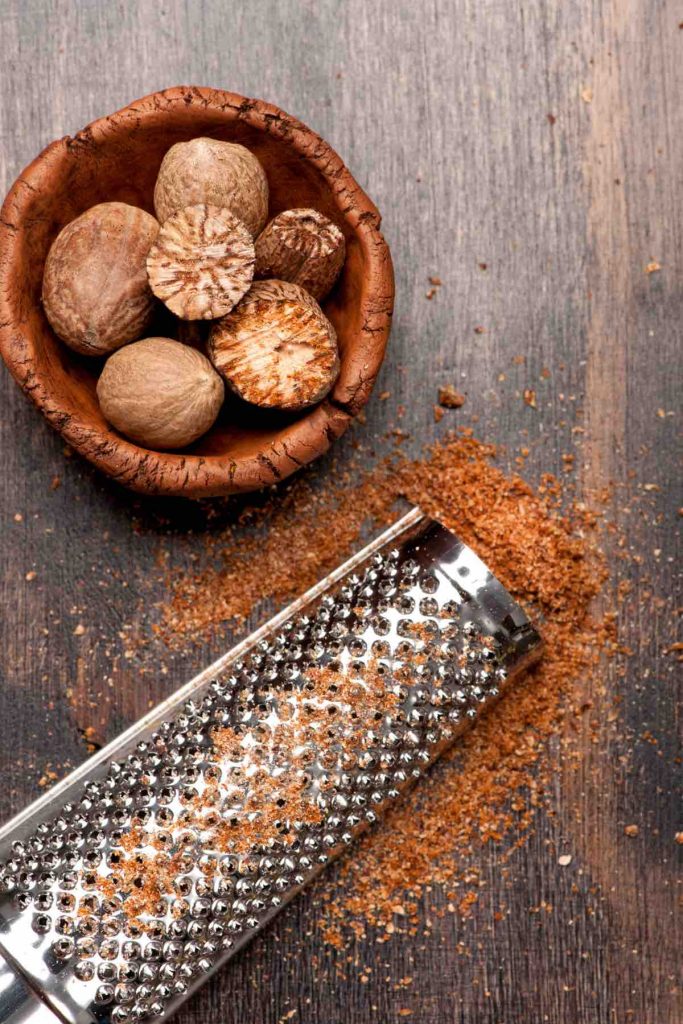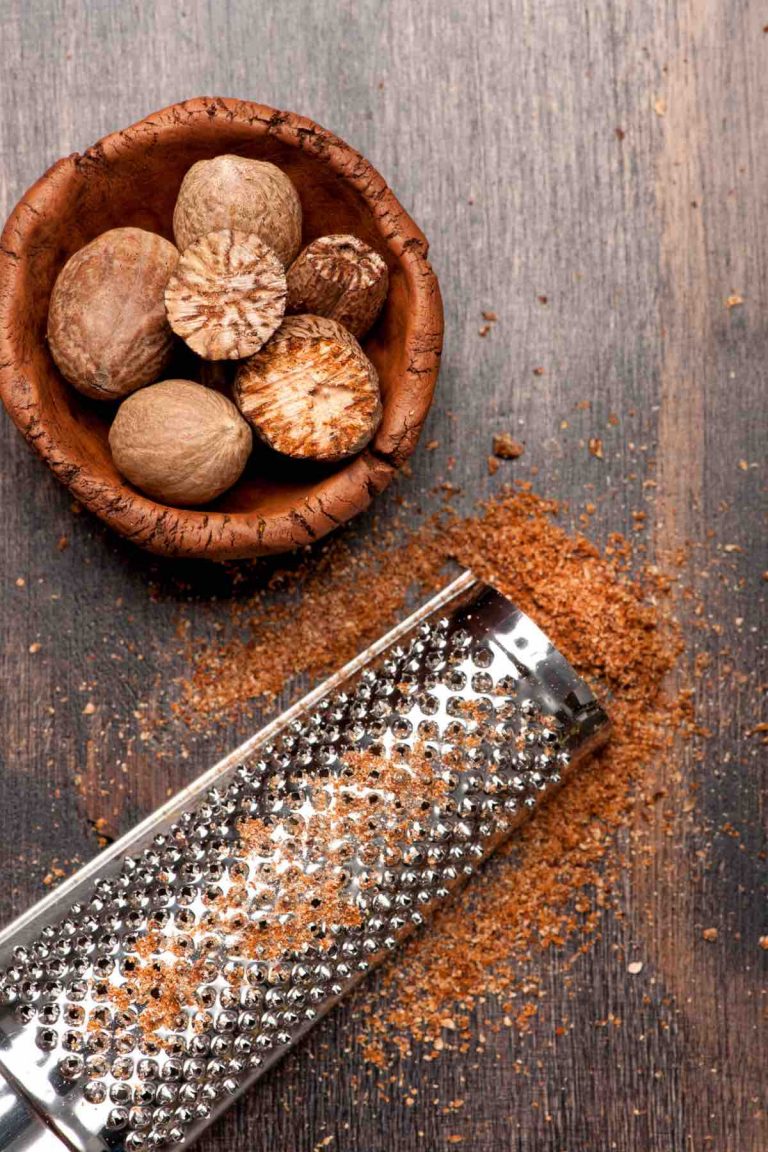 This popular spice can be purchased as a whole seed or in powdered form. It has a slightly nutty flavor that delightfully complements chai tea or porridges. Nutmeg is widely regarded as a suitable substitute for cardamom due to the similar flavor profiles.
2. Cinnamon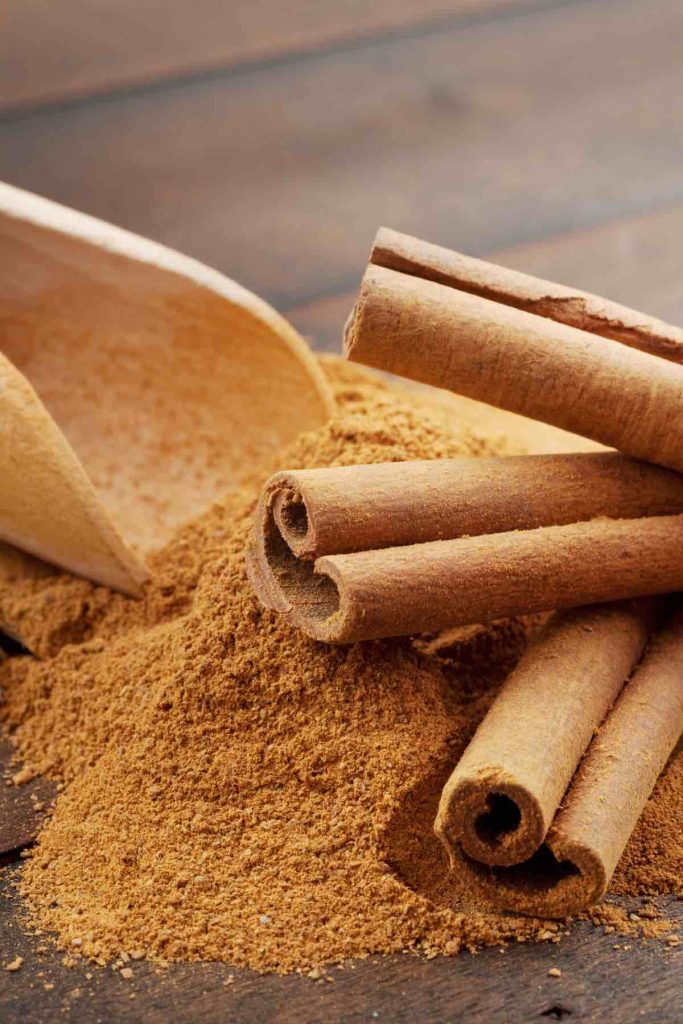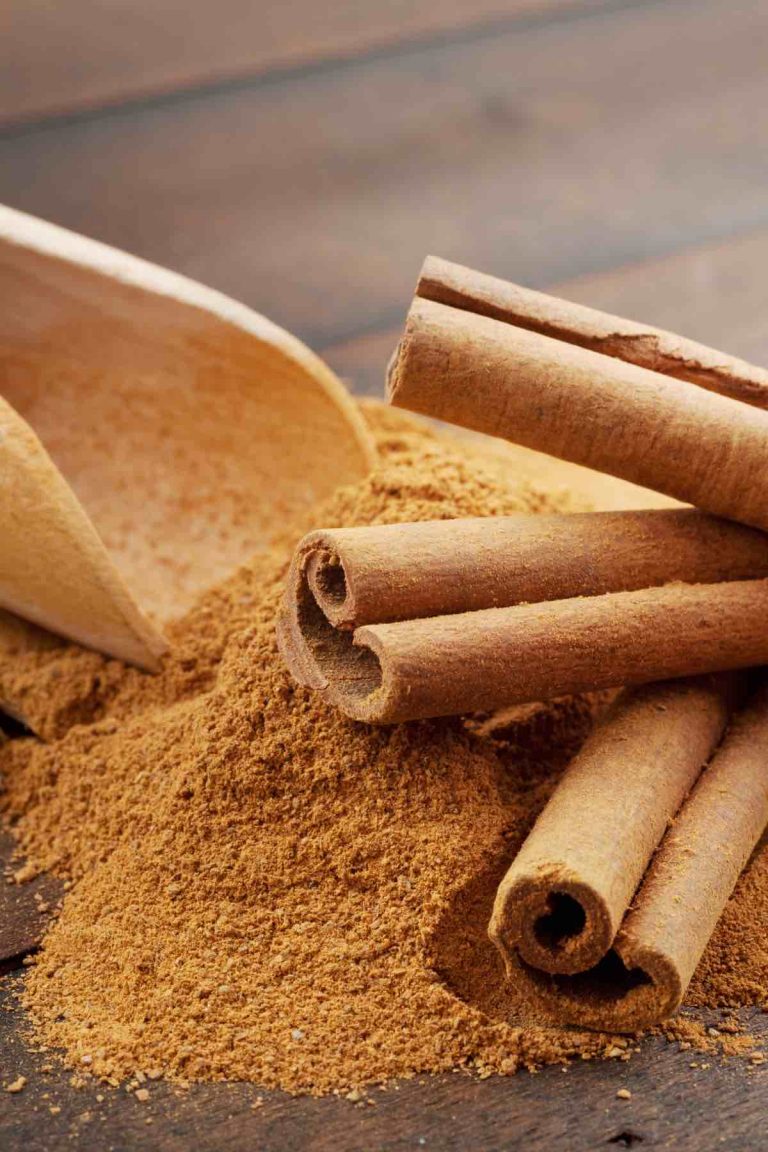 Cinnamon may be purchased ground or in sticks. This woody spice is slightly sweet and is perhaps your best replacement for cardamom, when combined with a bit of nutmeg.
3. Apple Pie Spice
Apple Pie Spice is a delectable blend of spices that can be purchased in the spice aisle of your grocery store. Popularly sold by the McCormick brand, its ingredients include cinnamon, nutmeg and allspice. In a pinch, this will make a decent substitute for cardamom.
4. Cloves
Cloves are an intensely aromatic spice with a slightly bitter undertone. They may be purchased whole or ground and can be used in a variety of dishes. Like cardamom, it adds complex flavor to meats, desserts, and beverages.
5. Ginger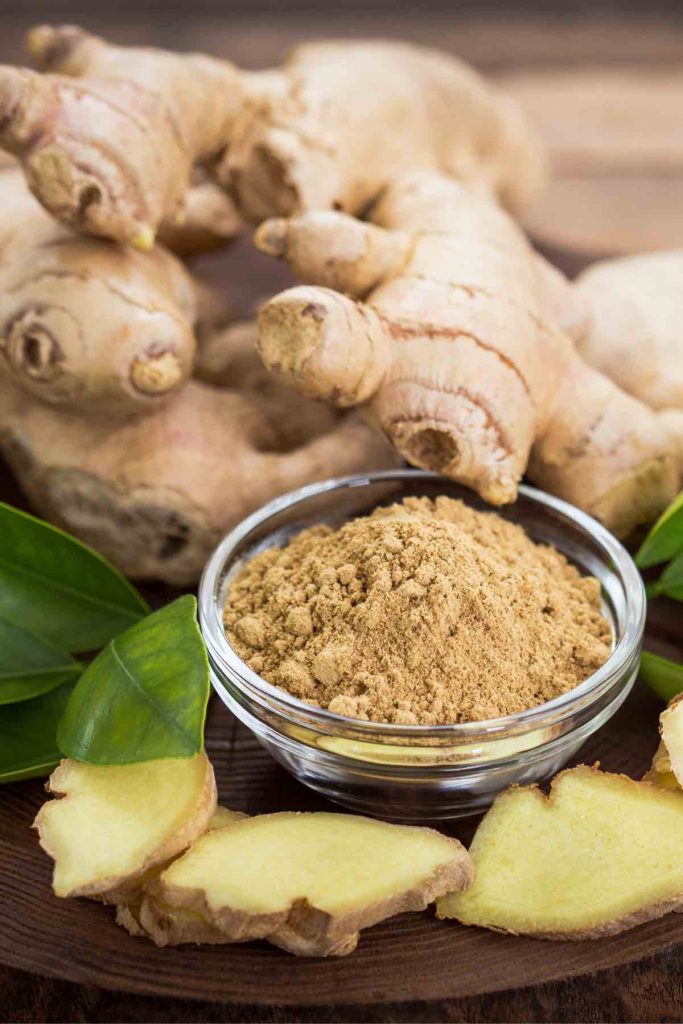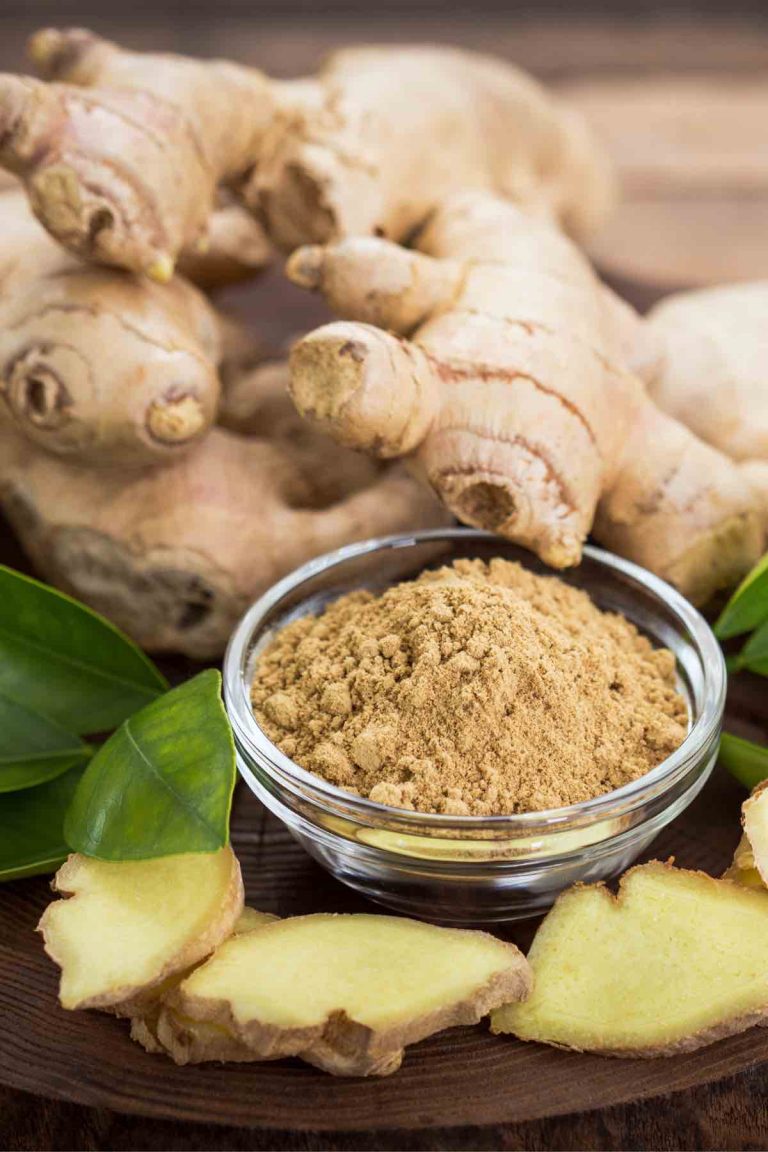 Since ginger is a distant relative of cardamom, it's no surprise that they can be substituted for each other
6. Allspice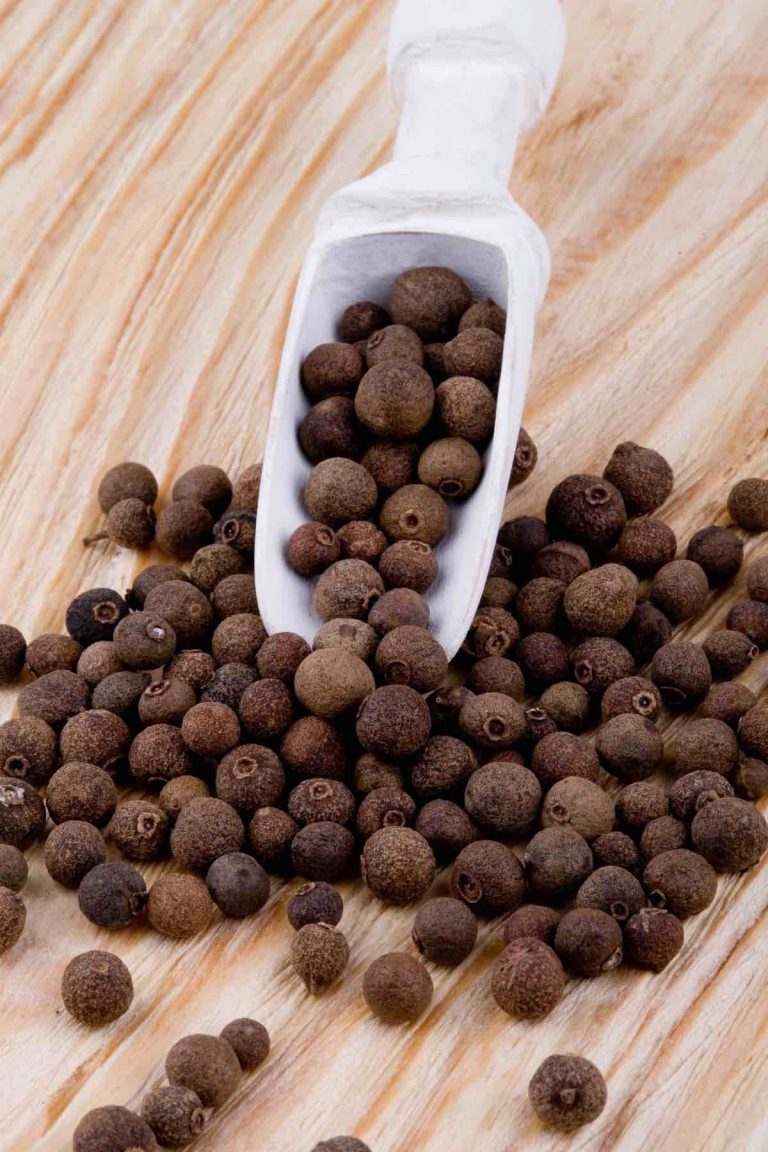 Also known as pimento, allspice is made from the dried berries of a large tree. This spice is quite similar in flavor to cardamom, with its warm, smoky undertones. Allspice is popular in Caribbean cuisine and may be purchased whole or ground.
Is Coriander the Same as Cardamom?
No, these are different and unrelated plants. Coriander is an herb that's quite similar in appearance to parsley while cardamom takes the form of a pod filled with seeds. Also known as cilantro, the leaves of the coriander plant are popularly used in Mexican or Thai dishes or as a garnish for soups.
Is Cardamom Similar to Cloves?
Cardamom and cloves have many similarities. Both spices are intense and woody and can be slightly bitter if overused. Though the flavors are comparable, they are very different in appearance. Cloves are shaped like small spikes and maybe reddish-brown to black. Cardamom takes the form of green or black pods filled with tiny seeds.
What is the Difference Between Nutmeg and Cardamom?
The nutmeg comes from an evergreen tree while cardamom comes from an herb. With nutmeg, the fruit is harvested from the tree and the seed is extracted. The seed is often covered in a reddish lacy covering. The seed can then be ground or grated into a powder. Cardamom pods contain much smaller seeds than nutmeg seeds.
What's the Best Substitute for Black Cardamom?
The best substitute for cardamom is a combination of cinnamon, nutmeg and allspice. These 3 spices come together to closely replicate the complex flavors of the black cardamom pods. Combine ground cinnamon, nutmeg and allspice into a blend that can be used in a variety of dishes.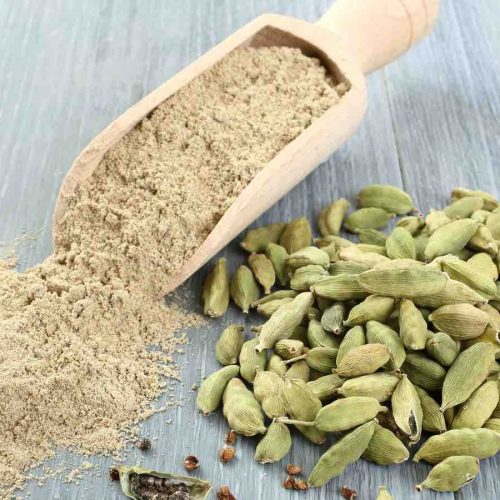 Best Cardamom Substitute Recipe
Cardamom is a popular ingredient in Indian or Middle Eastern cuisine. If you find yourself out of cardamom and you need some for a recipe, you can find the best Cardamom Substitutes in the list below so that you won't have to run to the store for any.
Print
Pin
Rate
Instructions
In a small mixing bowl, mix together cinnamon and nutmeg.

Use immediately as a Cardamom substitute or store in an airtight container.
Nutrition
Calories:
8
kcal
|
Carbohydrates:
1
g
|
Protein:
1
g
|
Fat:
1
g
|
Saturated Fat:
1
g
|
Sodium:
1
mg
|
Potassium:
8
mg
|
Fiber:
1
g
|
Sugar:
1
g
|
Vitamin A:
4
IU
|
Vitamin C:
1
mg
|
Calcium:
12
mg
|
Iron:
1
mg
Tried this recipe?
Follow or tag us on Pinterest @izzycooking