The British are known for their sweet desserts. From moist puddings, to creamy trifles, and light cakes, there are plenty of dessert choices to satisfy your sweet tooth.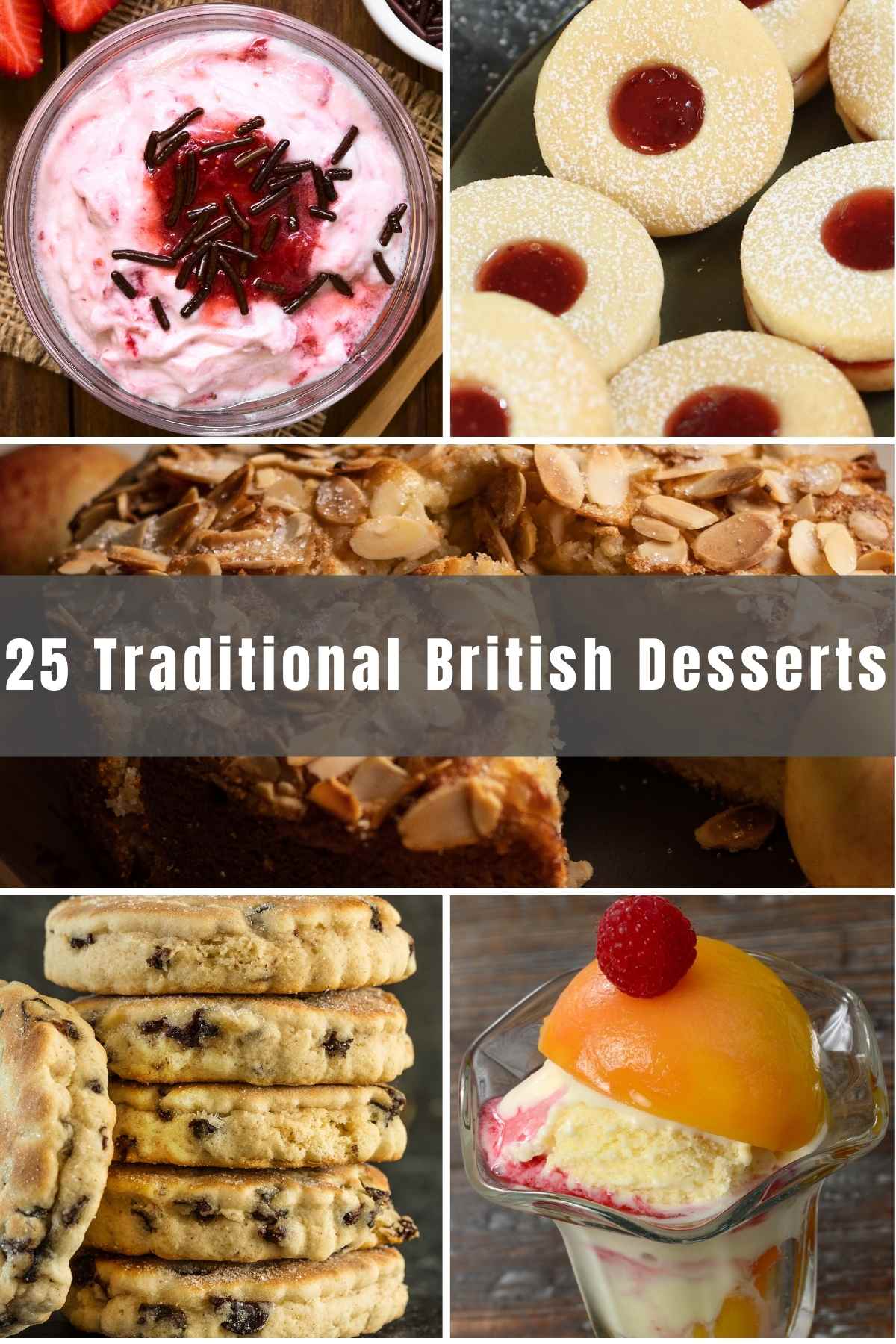 The good news is you don't have to hop on a plane to enjoy traditional British desserts. With a quick trip to the grocery store, you'll have all of the ingredients you need to create your own luscious desserts at home.
Grab a hot cup of tea and take a moment to check out these 25 Best Traditional British Desserts. Happy baking!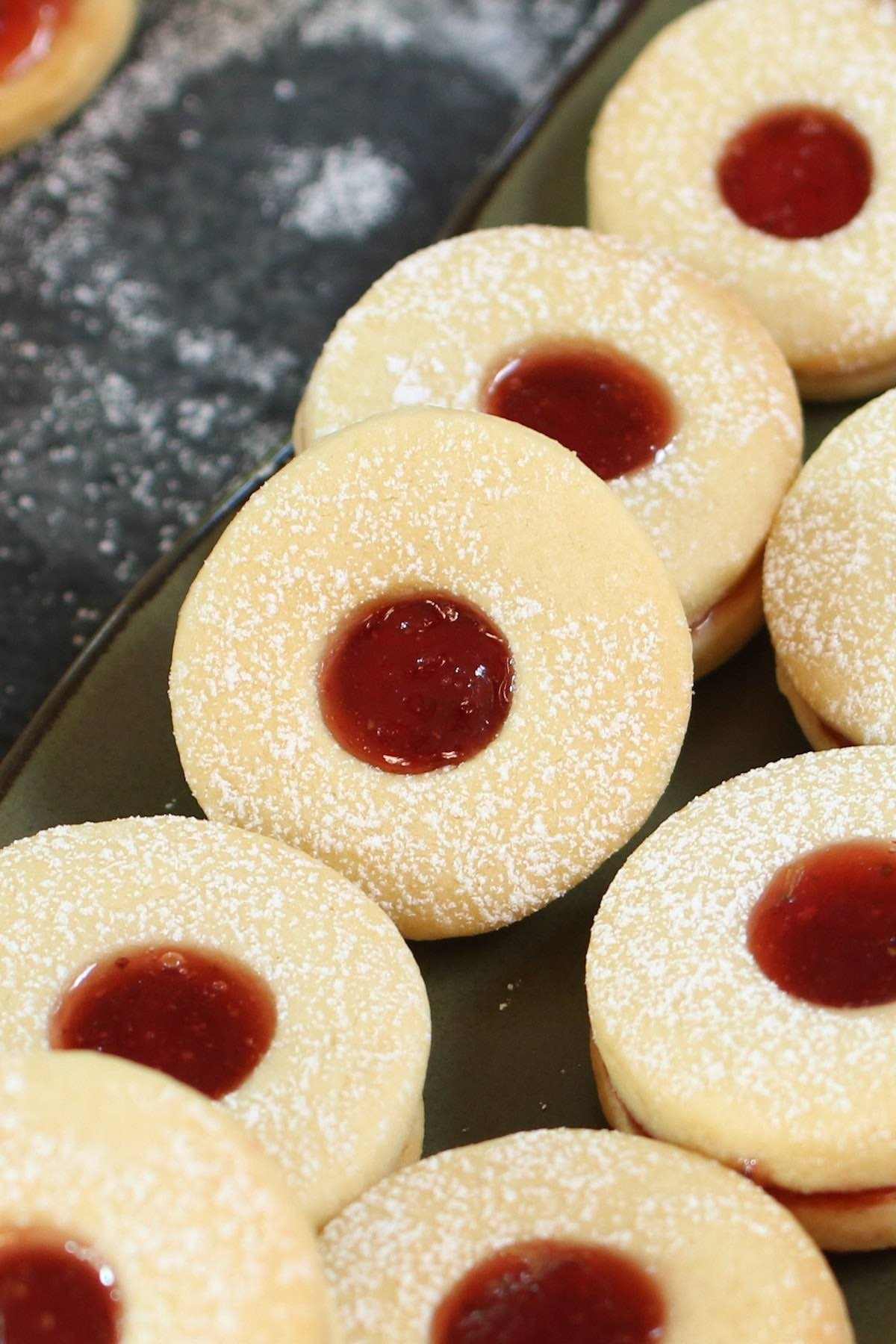 Can you guess what these treats are based on the name? They're jam-filled sandwich cookies! The recipe calls for strawberry or raspberry jam, but you can choose the fruit spread of your choice.
Much of the sweetness in this delectable dessert comes from the dried dates. It takes just 50 minutes to make these treats and they bake in muffin tins. Don't forget to serve with the toffee sauce, included in the recipe.
If you haven't tried this luscious pie before, you're in for a real treat! It has a crunchy graham cracker crust, and is filled with sliced bananas, rich dulce de leche, and topped with real whipped cream.
The name of this dessert will definitely have you guessing what it is, but trust us – it's delicious! All you need is some store-bought meringues, fresh strawberries, whipping cream, and a few other ingredients. The end result is a dessert that's full of amazing textures and is surprisingly light.
Similar to a jelly roll cake, this sweet dessert is a flat cake that's covered in a jam filling, and then rolled into a log shape. Serve it with warm custard sauce for a real treat.
Loved by kids and adults, trifle is a gorgeous dessert filled with juicy fruit, moist cake brushed with sherry, and airy whipped cream. The recipe calls for fresh strawberries and raspberries but feel free to use other fruit combinations like peaches, mangoes, or kiwis!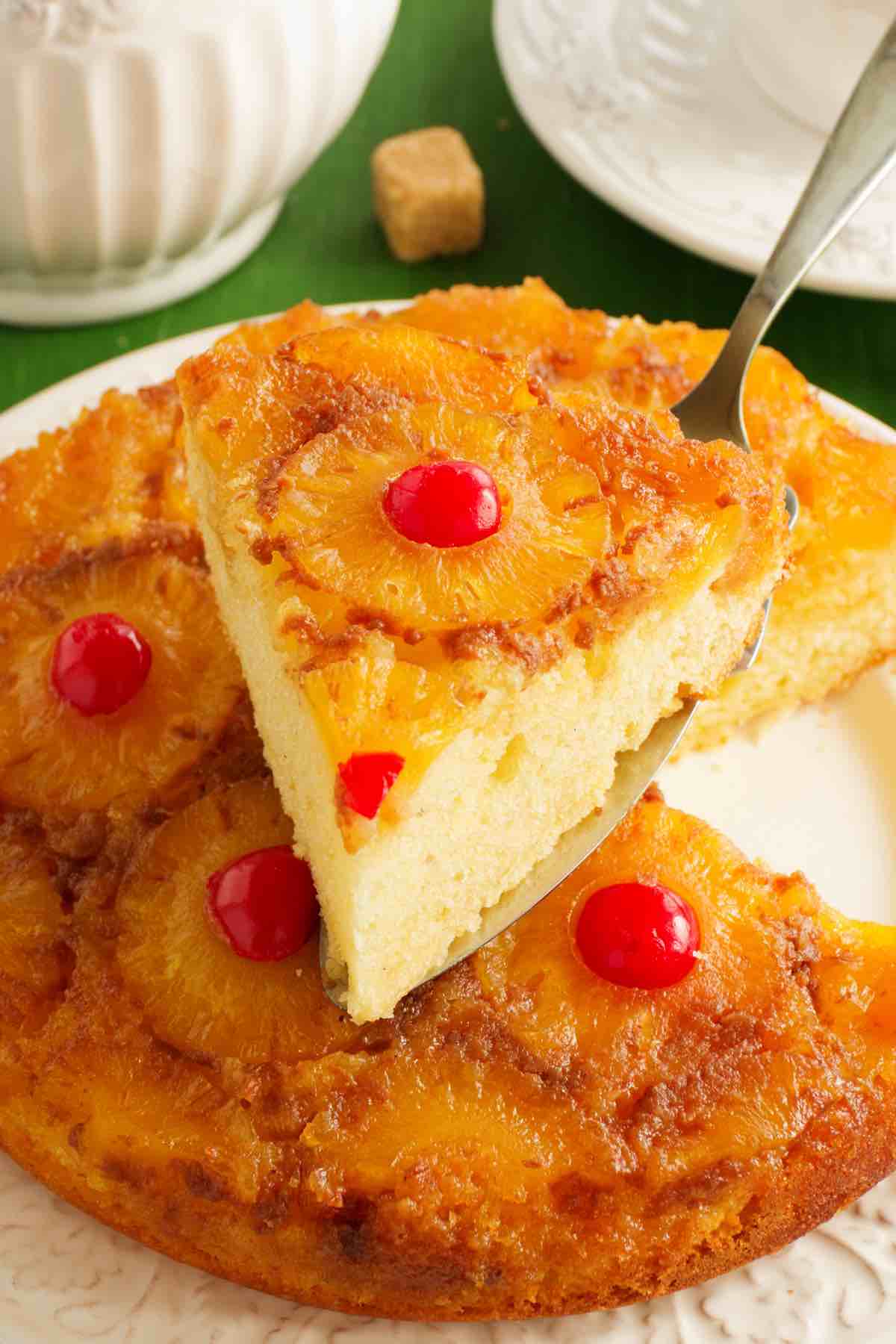 Juicy pineapple covered with moist cake is definitely cause for celebration. Serve this classic dessert with a scoop of ice cream or a dollop of whipped cream!
This is the perfect dessert to make when strawberries are in season. All you need is four ingredients and it's ready in 20 minutes. Serve it at your next summer get-together!
This amazing dessert is made with fruit, ice cream, icing sugar, and chopped pistachios. It's essentially a sundae, and we think it's the best we've tasted!
We're not sure who Eve is, but we love this dessert! It's similar to an apple cobbler and would be wonderful served with a scoop of creamy vanilla ice cream.
Similar to a custard, this creamy dessert is served in glass bowls. Add a dusting of nutmeg, and some berries for a splash of color. Note that because this dessert is made with wine, you won't want to serve it to children.
If you love the tart flavor of lemon, you'll enjoy this dessert. The rich filling is dense and sweet, and the crust is buttery and flaky. Serve with steaming cups of coffee or tea!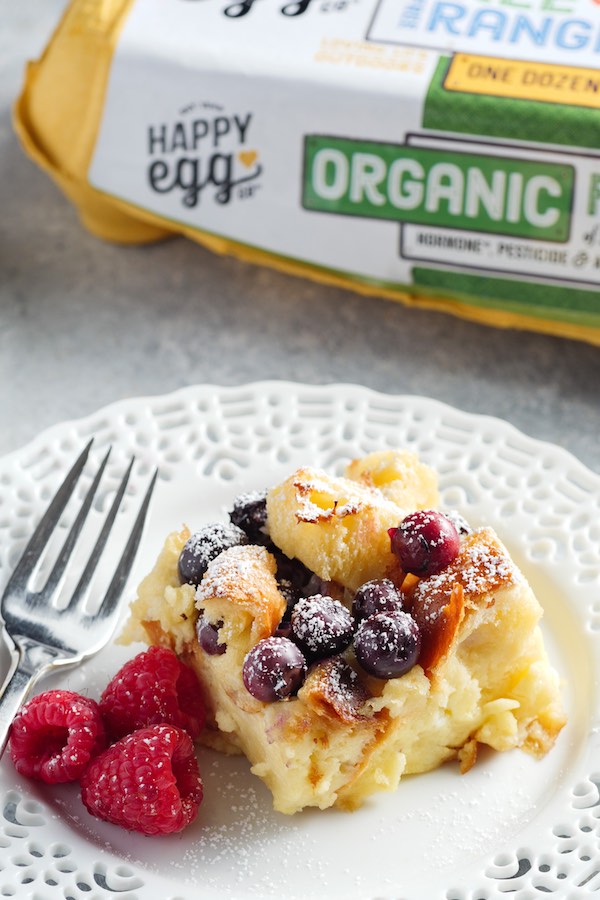 Often served at brunch spots, bread pudding is incredibly easy to make at home! This recipe calls for fresh blueberries but feel free to use another fruit instead. Strawberries, raspberries, or blackberries would be delicious.
The next time you have some fresh apples, make a point of trying this recipe. It's ready to enjoy in under an hour and is easy to make. Perfect for a mid-morning treat with a hot cup of coffee or tea.
If you prefer desserts that aren't too sweet, give this recipe a try. With just 2 tablespoons of sugar, it has a delicate flavor that's the perfect balance of savory and sweet. Enjoy them with butter, or add a touch of jam, and don't forget to brew a pot of tea!
This tea bread is reminiscent of traditional fruit cake. It's loaded with raisins, black currants, and candied peel. It's called tea bread because the dried fruit is soaked in tea to plump them up. And, just like many other British desserts, it would be ideal served with a hot cup of tea!
Made with just a handful of ingredients, this light cake is ready to enjoy in just 45 minutes. Cut it into squares and tuck it into lunch boxes as a treat!
Dried figs are the star of this classic British cake. It's perfectly spiced with nutmeg and cinnamon, and also has a touch of zesty orange. Serve this cake at your next gathering – we think your guests will love it!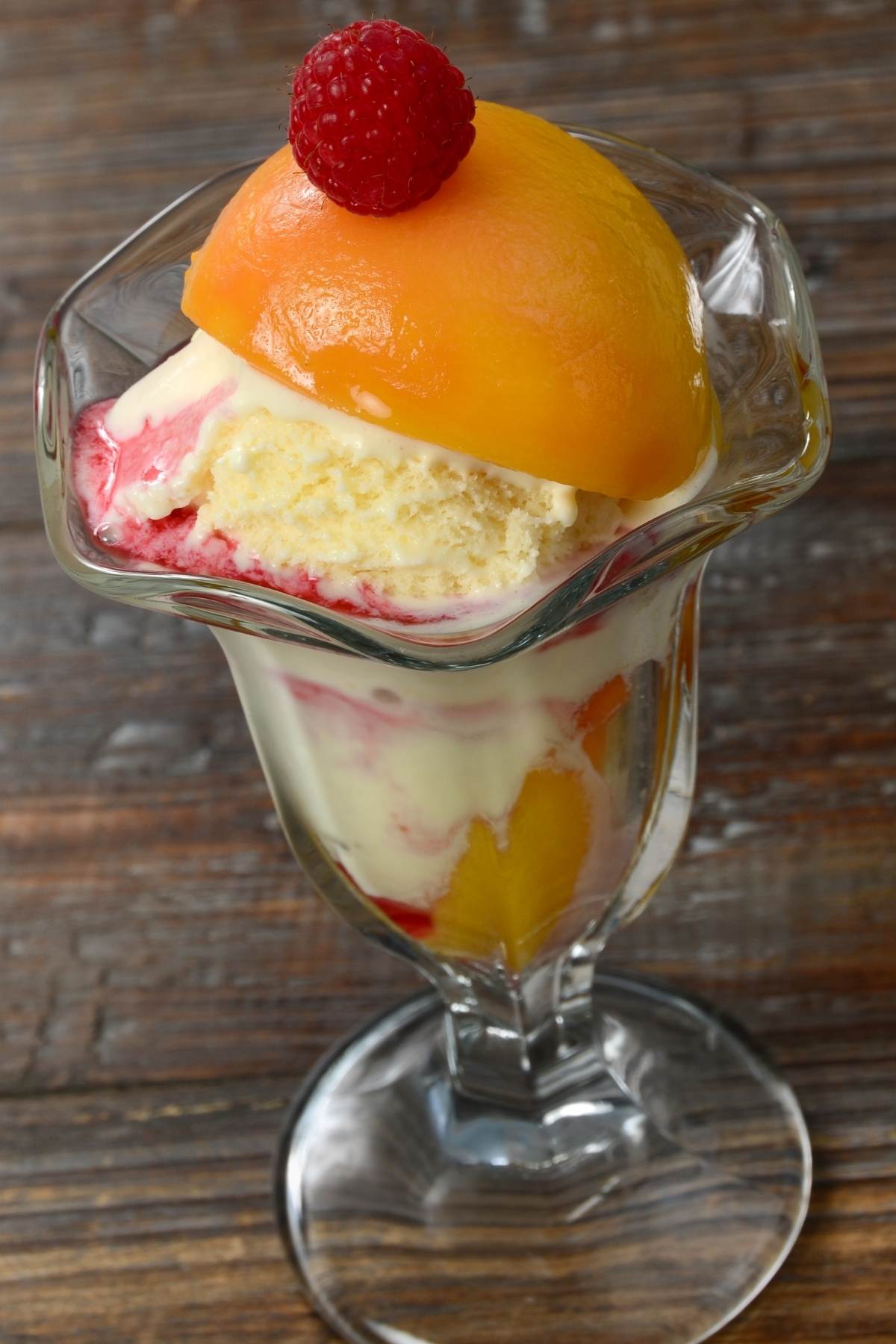 This dessert couldn't be easier to make. All you need are canned peaches, sponge cake, raspberry jam, and vanilla ice cream. To make it extra easy, use store-bought cake. Serve it at your next family barbeque and get ready for rave reviews!
These small bites are a cross between pancakes and scones! You'll probably have all of the ingredients on hand, and they're ready to eat in less than 15 minutes. Serve them with a dusting of icing sugar, or spread them with butter.
Flavored with a touch of ginger, these thin crisps would be ideal served with ice cream, or enjoyed on their own with a cup of hot coffee or tea. You can also shape them into cigars while they're still warm, and fill them with homemade whipped cream.
These tasty treats remind us of Twix bars! They have a shortbread layer topped with chewy caramel and rich chocolate ganache. Add a dusting of sea salt to balance the sweet flavors.
This classic British dessert is a moist cake that's dotted with sweet currants. Serve it with a drizzle of warm custard, or a scoop of creamy ice-cream!
These individual-sized tarts are perfect for a mid-morning treat. The flaky pastry is topped with a filling made of butter, eggs, cheese, raisins, and currants. It has a lovely texture and is absolutely delicious!
If you love the flavor of ground almonds, give this recipe a try. It has a delicately flavored filling, and is topped with a thin icing that's the perfect complement. Enjoy it with a hot cup of coffee or tea.
You May Also Like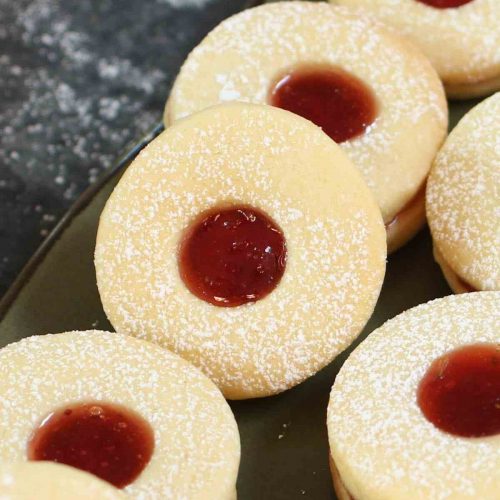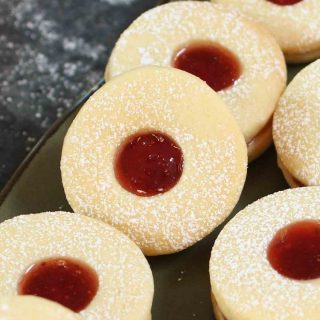 British Jammy Dogger Recipe
Can you guess what these treats are based on the name? They're jam-filled sandwich cookies! The recipe calls for strawberry or raspberry jam, but you can choose the fruit spread of your choice. These Jammy Dogger Cookies are one of our favorite British desserts.
Print
Pin
Rate
Ingredients
Cookie Dough
2

cups

all-purpose flour

1

cup

powdered sugar

pinch

salt

1

cup

unsalted butter

cold, cubed

2

egg yolks

1

teaspoon

vanilla extract

optional
Filling
1/2

cup

powdered sugar

½

cup

strawberry jam

or raspberry jam
Instructions
In a medium bowl, combine flour, icing sugar and salt. Mix well.

Add the butter cubes to the flour mixture and rub with your fingers until crumbly.

Stir in the egg yolks and vanilla extract. Mix with a wooden spoon until a very soft dough forms. You can use a hand mixer for this step.

Place the dough between two pieces of plastic wrap or parchment paper. Roll out to about 1/8-inch thick.

Chill the dough in the refrigerator for about 30 minutes.

Peel the top layer of plastic wrap or parchment.

Cut out the chilled dough into rounds using a 2-inch round cookie cutter.

Cut another smaller 3/4-inch circle out of the middle of half the rounds. (For the leftover dough, you can combine it together and repeat the process).

Line a baking sheet with parchment paper. Place all the rounds on top.

Bake at 350°F for 12 minutes or until the edges start to turn golden brown. (The surface should still be very pale.)

Remove from the oven and allow to cool for about 5 minutes on the baking sheet. Then transfer to a wire rack to cool completely.

Dust powdered sugar over half of the cookies that have holes in the middle.

Add your favorite jam onto the flat side of half the cookies. Spread it out evenly to about ¼ inch from the edges.

Lay the top halves onto the jam and press gently to form a sandwich!
Notes
Use high-quality unsalted butter to get that sweet, buttery flavor! Look for packages labeled "AA" on U.S. butter to indicate the highest grade, or a 93 score. You can also use European-style butter with a higher butterfat content.
Roll out your dough BEFORE chilling it. Not only will this will shorten your chilling time, but it also keeps the cookies cool during cutting so they hold their shape in the oven.
Place the dough between parchment paper or plastic wrap for easy rolling. The dough is very sticky, and this step prevents sticking to the roller to get PERFECTLY SMOOTH surface!
If you roll the dough thin, the baked cookies will be crisper.
Dust the top layers of the cookies with powdered sugar BEFORE assembly. This way you don't get sugar on the jam.
Tried this recipe?
Follow or tag us on Pinterest @izzycooking