Celebrate the warm weather with these easy breezy summer desserts. Many of them feature fresh fruit and are perfect for outdoor get-togethers.
We've collected 38 of the best summer desserts for you to try. You'll find everything here from tried and true classics to new trend-setters.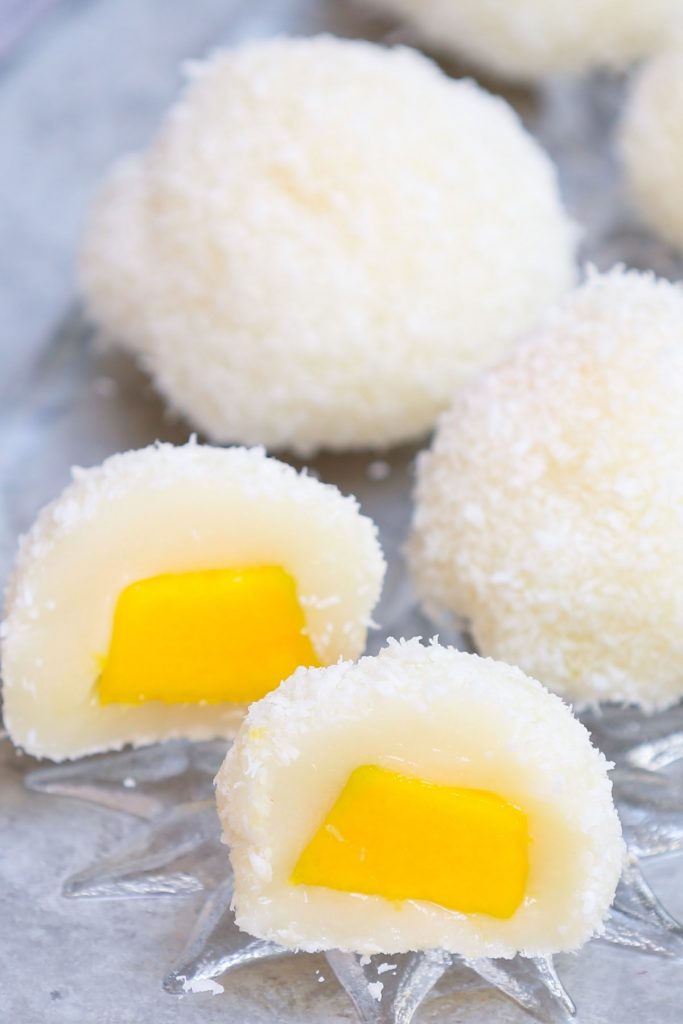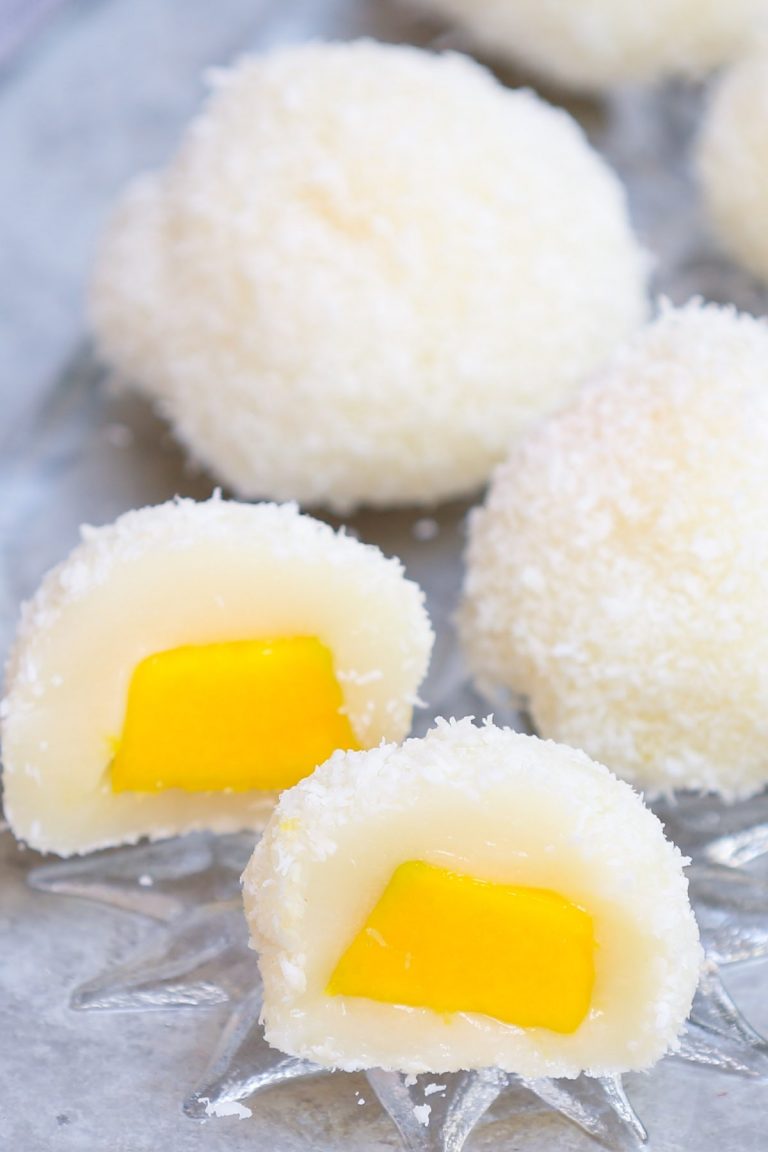 You'll love the texture of these soft and chewy sweet Japanese treats! Each mochi has a piece of sweet mango tucked inside.
Serve these sweet candied fruits as an appetizer or as a dessert! They feature juicy fresh fruit surrounded by a sweet and crunchy shell.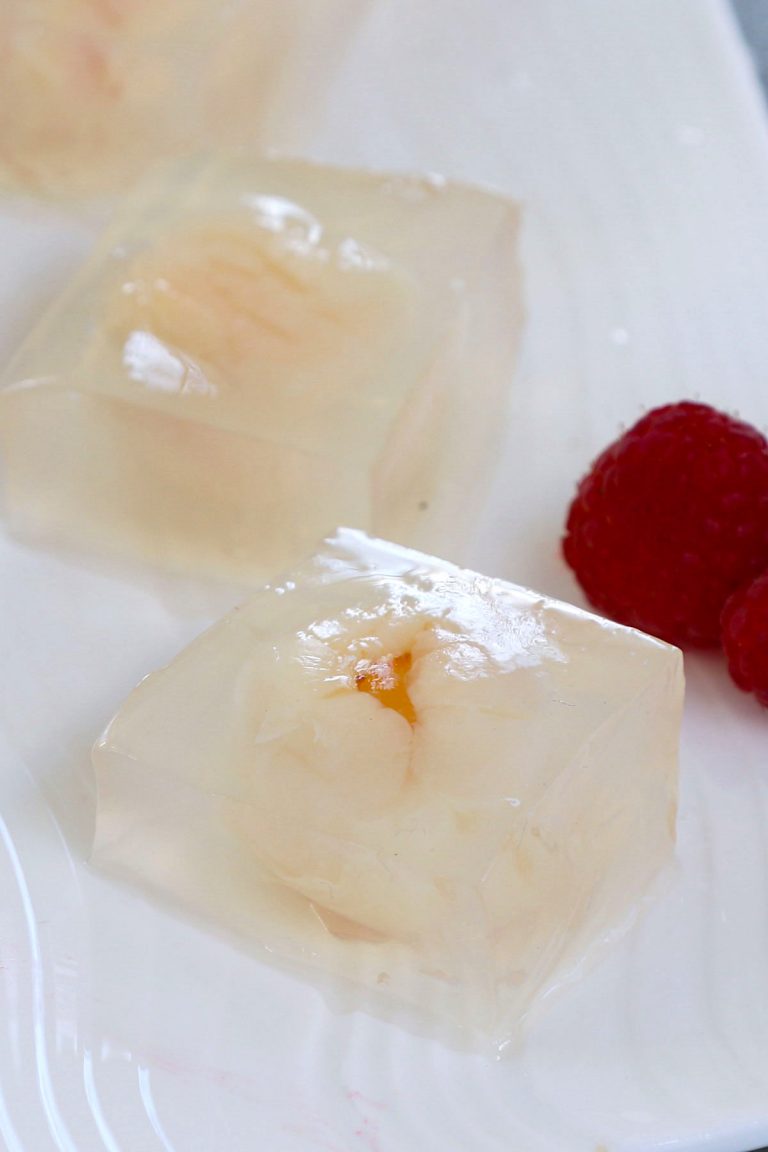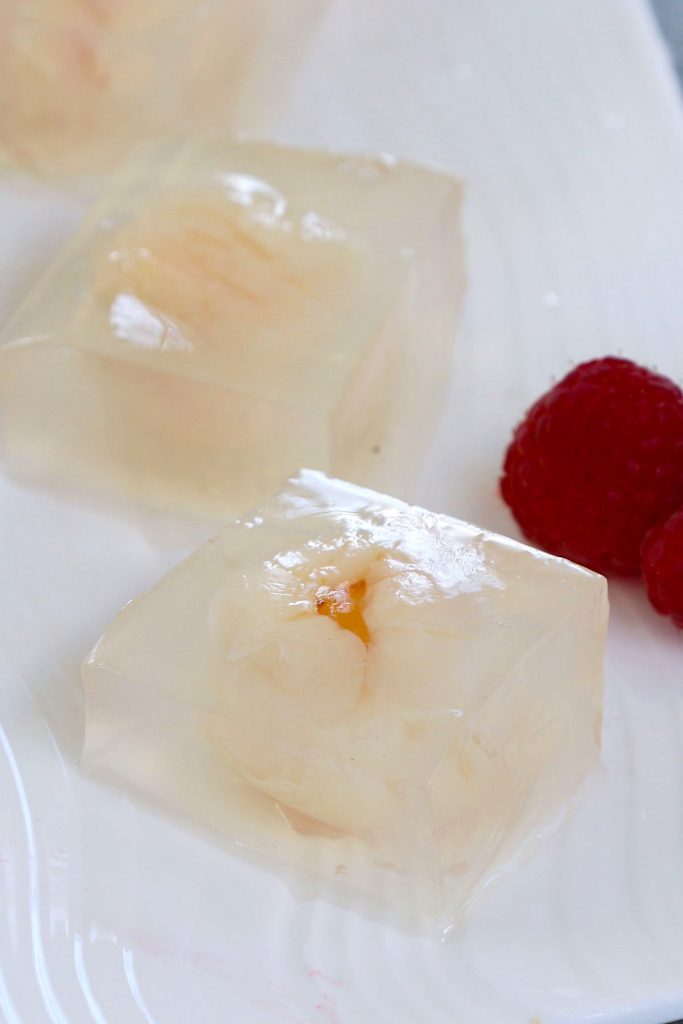 Your kids will love the flavor of this fun jiggly dessert. All you need are 4 ingredients, 15 minutes of prep time, and 2 hours for the jelly to firm up. They're great for summer parties.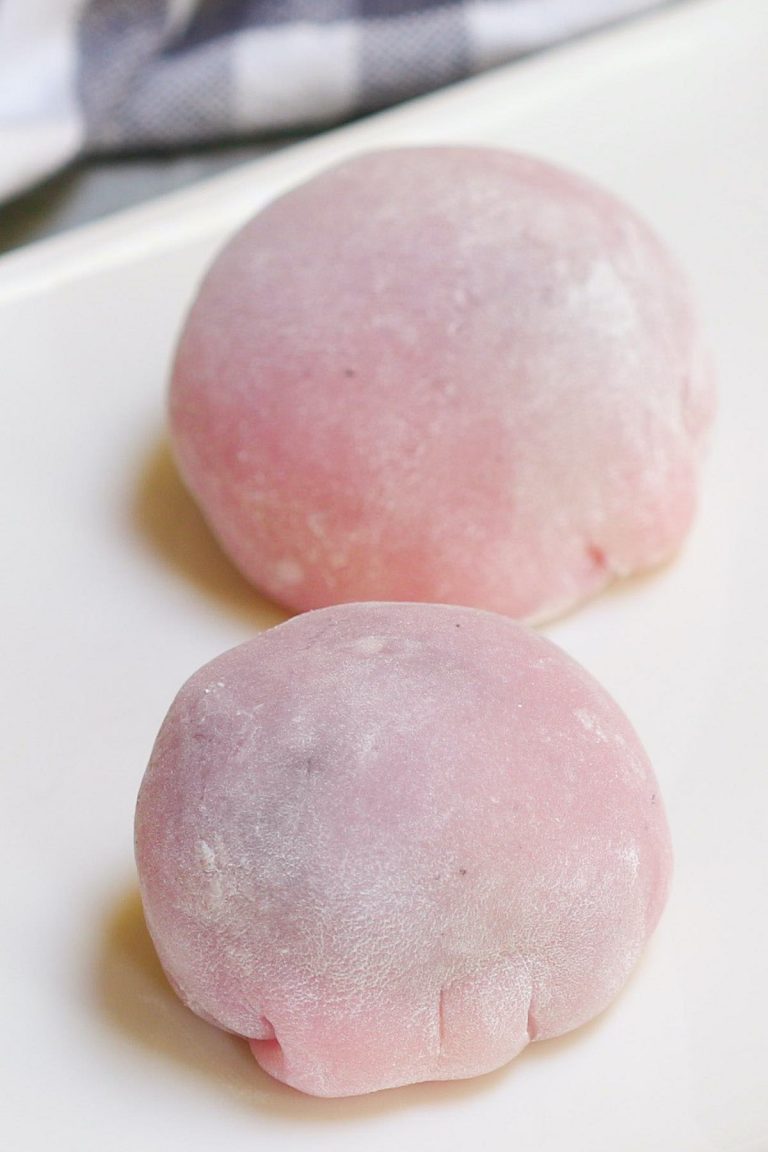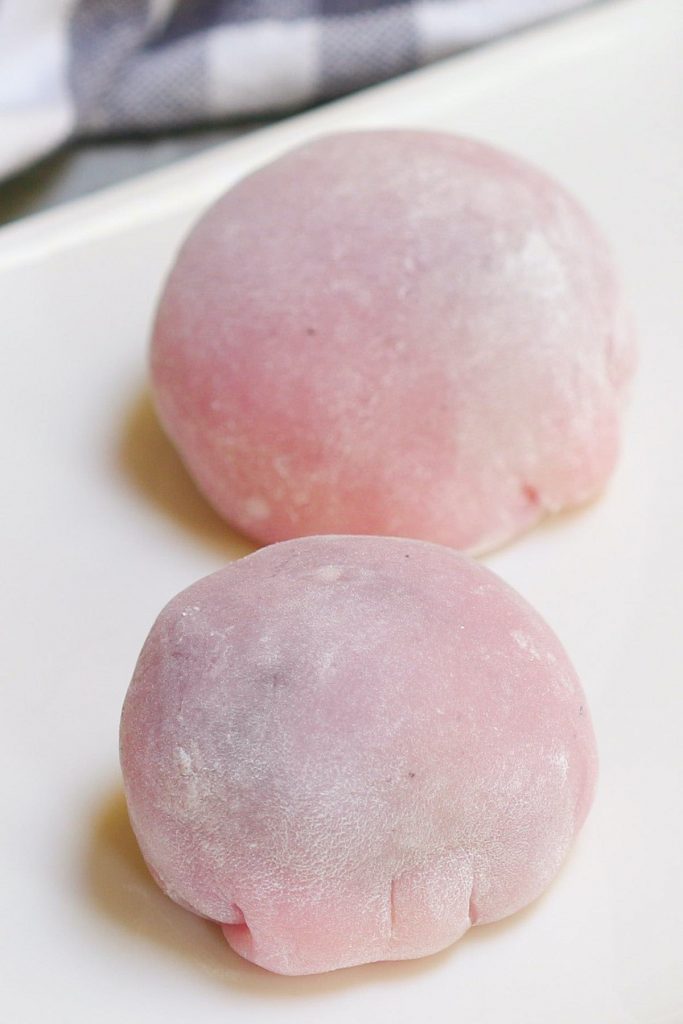 This mochi is filled with a red bean paste that's also vegan-friendly. The mochi are sweet, chewy, and addictive!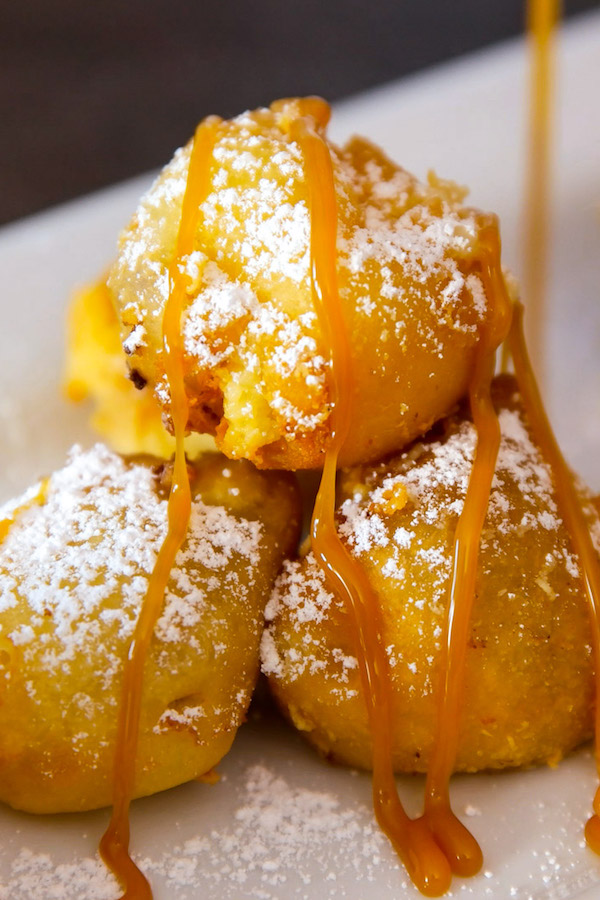 These bite-sized morsels of fried cheesecake are irresistible! Frozen store-bought cheesecake makes this dish super easy and it's ready to serve in just 25 minutes.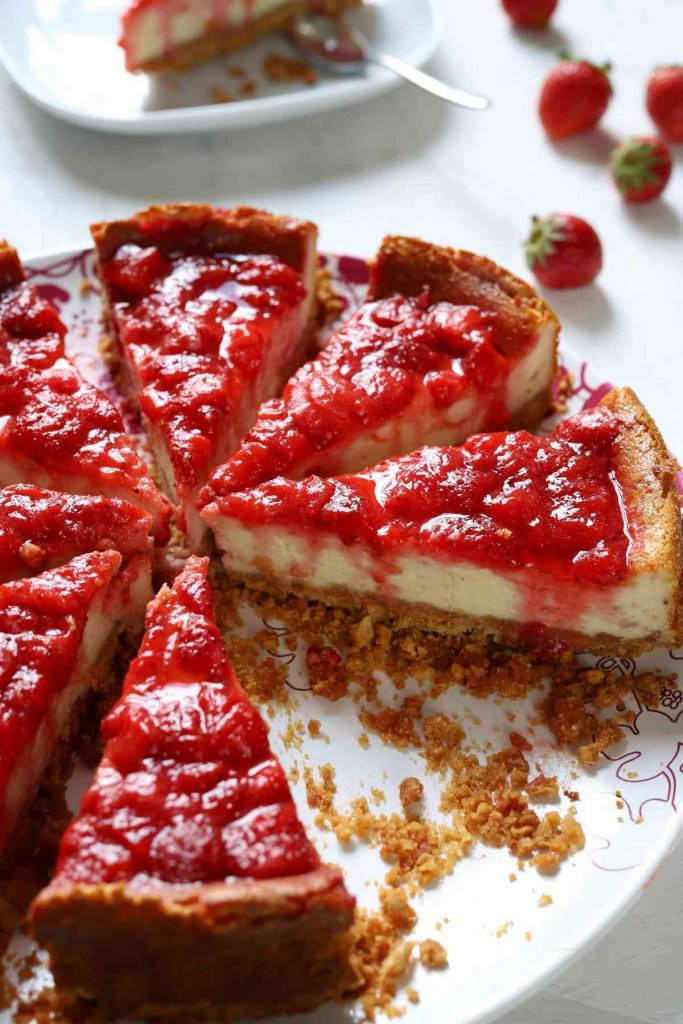 This sweet strawberry glaze couldn't be easier! All you need is 1/3 cup of sugar and a teaspoon of vanilla to coat a pint of fresh strawberries. This glaze would also be delicious on blackberries, peaches, or grapes.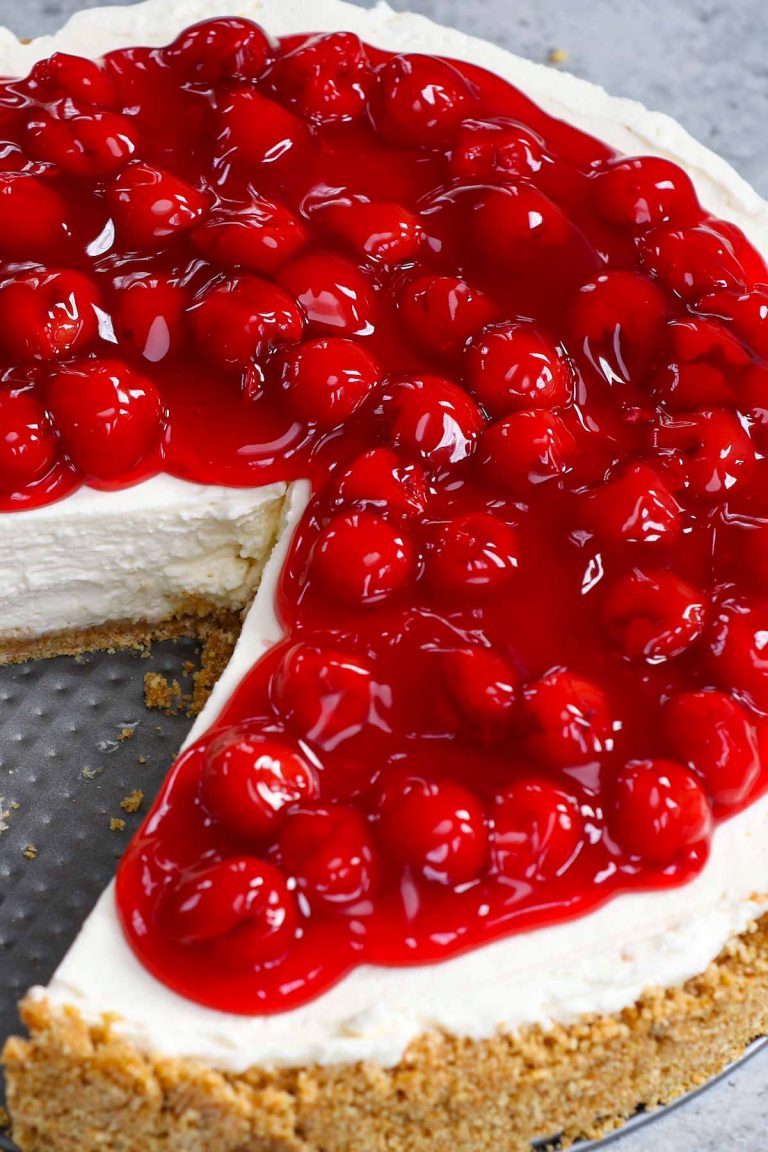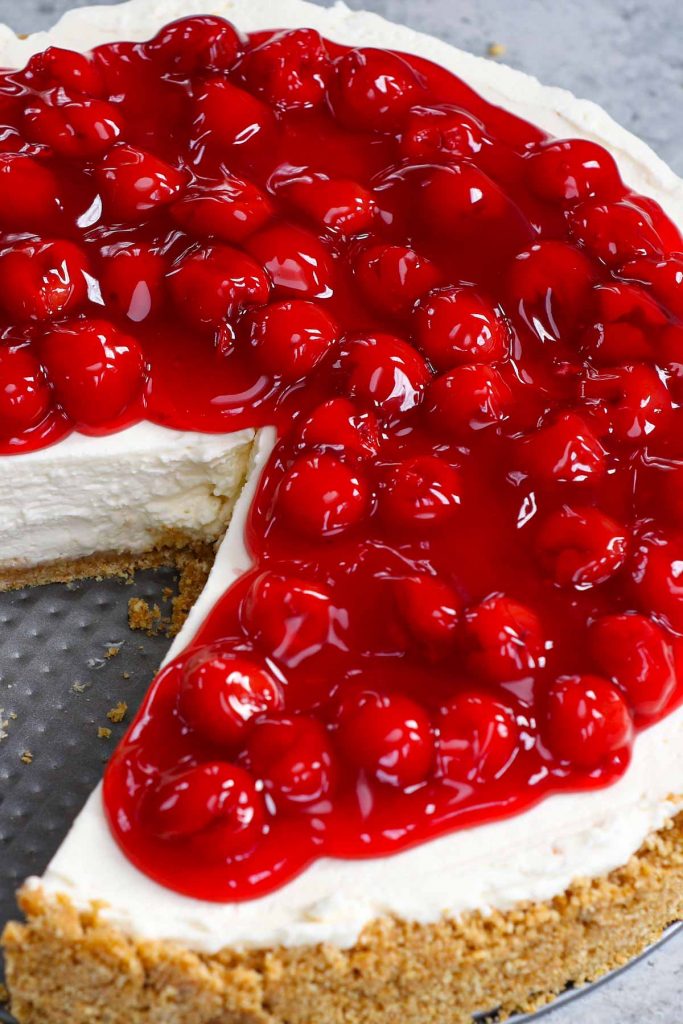 This classic no-bake Philadelphia cheesecake never disappoints. It uses basic ingredients you likely have on hand and is rich, creamy, and decadent. Top it with your favorite fruit and enjoy!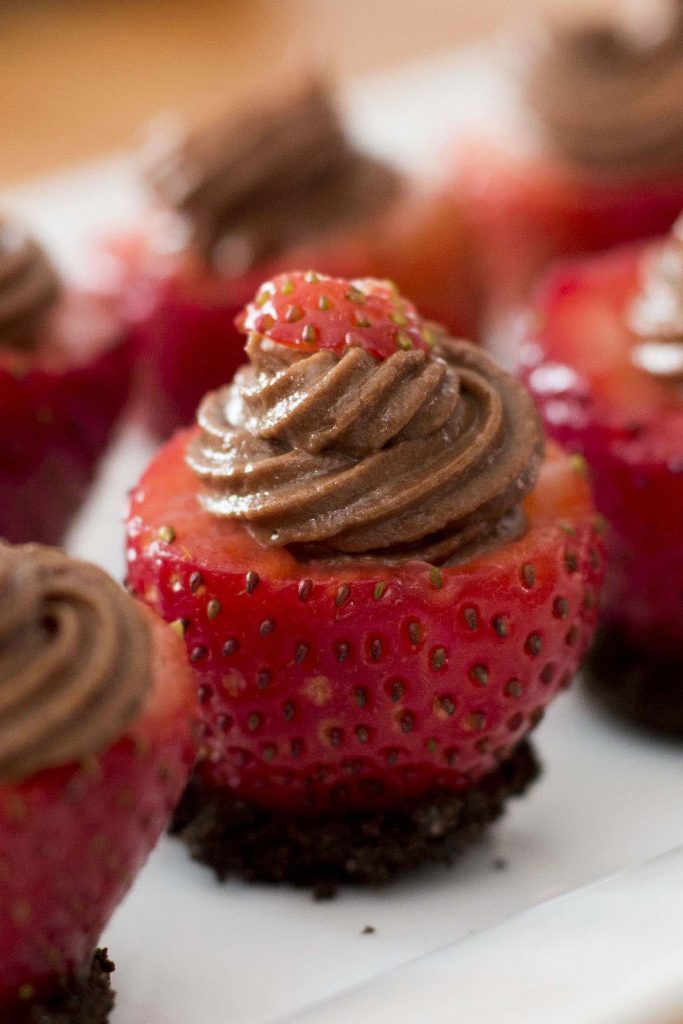 These cream cheese-filled strawberries are ideal for summer parties and Valentine's Day! They feature fresh strawberries, cream cheese, and chocolate.
This decadent strawberry icebox cake takes just 15 minutes to make! It comes together with heavy cream, powdered sugar, vanilla, fresh strawberries, and graham crackers. Your guests will never know how easy it is to pull together.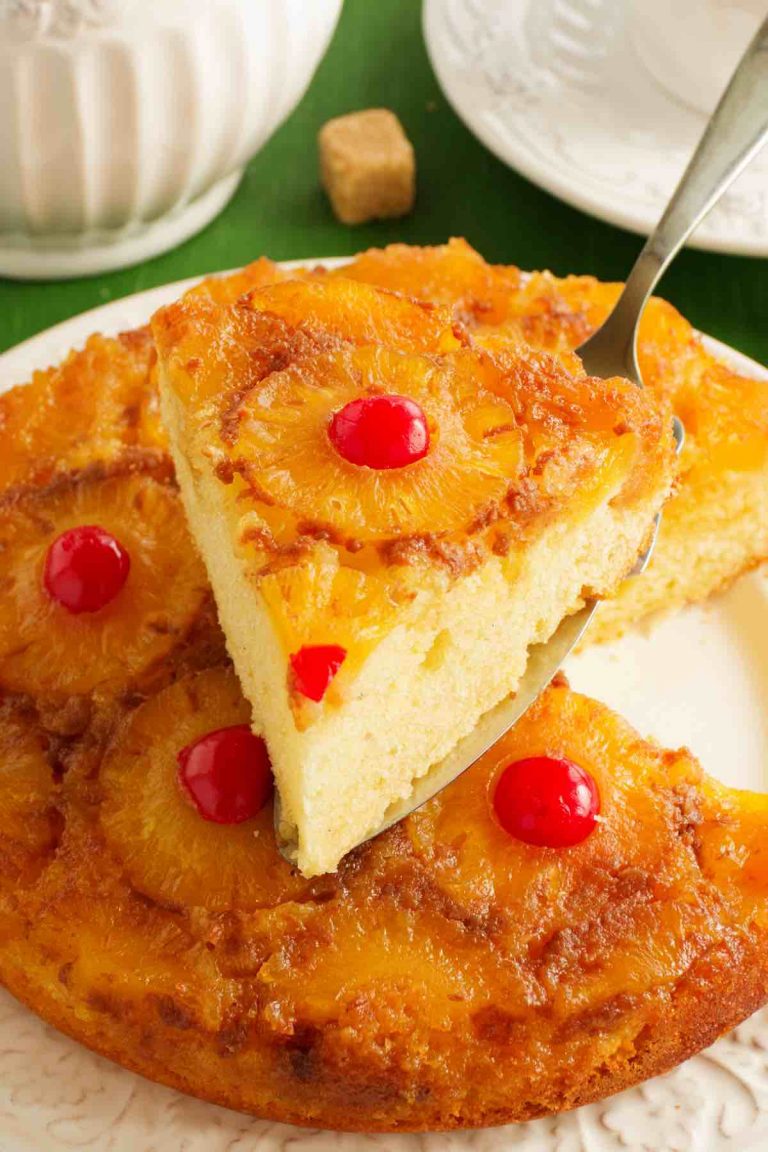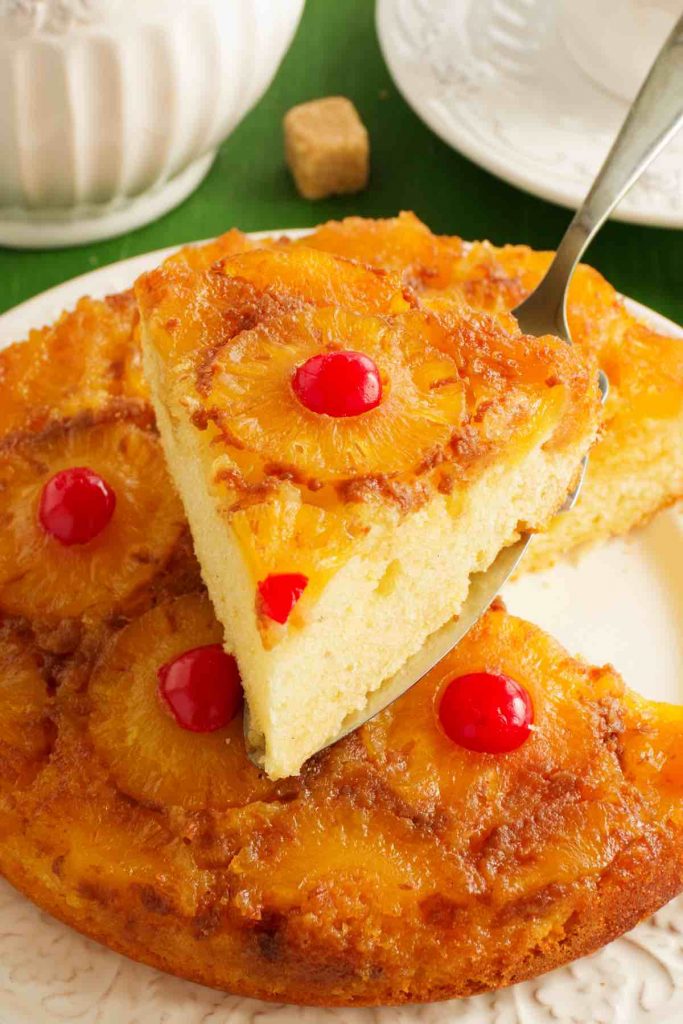 Serve this impressive cake at your next summer get-together! The cake is perfectly moist and features a topping of pineapple and sweet maraschino cherries.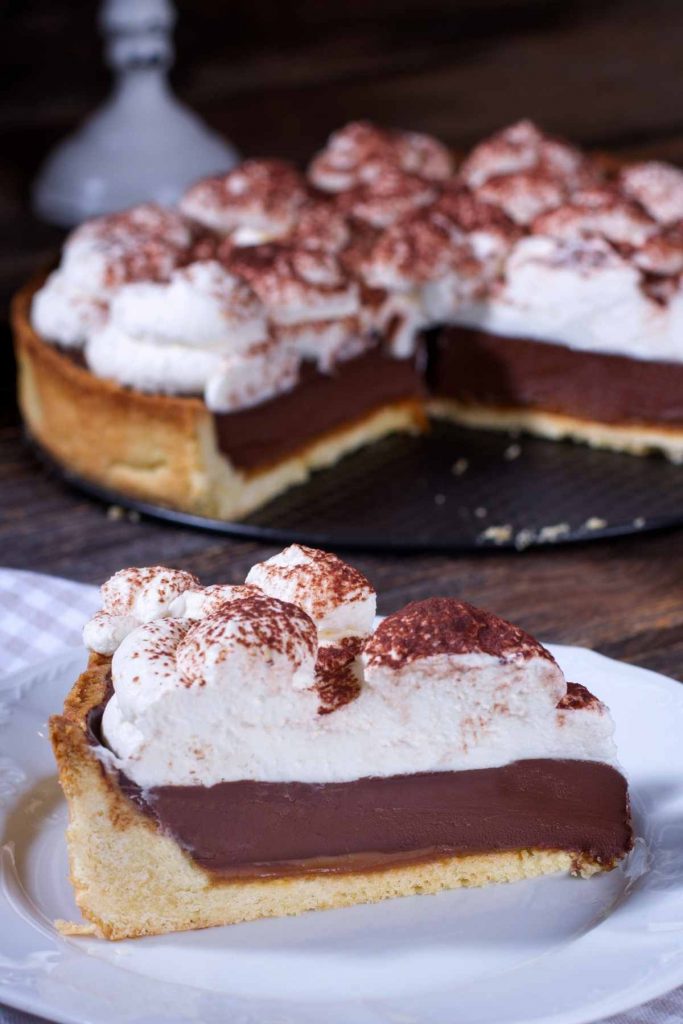 This rich and creamy pie features the flavors of s'mores! It has a crunchy graham cracker crust, a delicious chocolate ganache filling, and a sticky marshmallow meringue topping.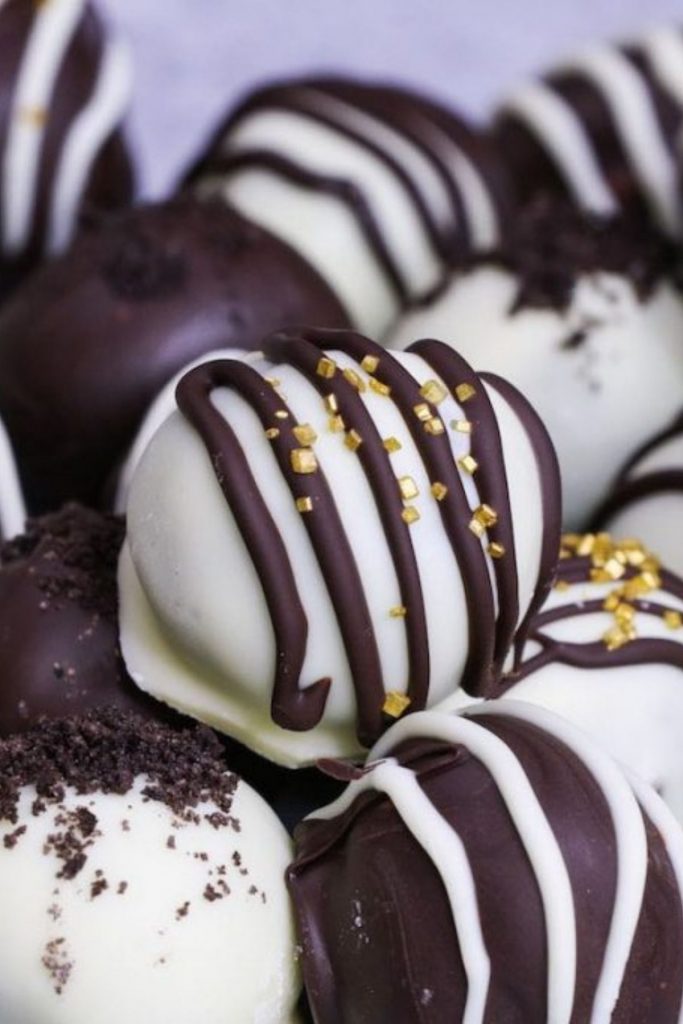 These no-bake Oreo cookie balls are ready to enjoy in 35 minutes! They only have a handful of ingredients and are great as a snack.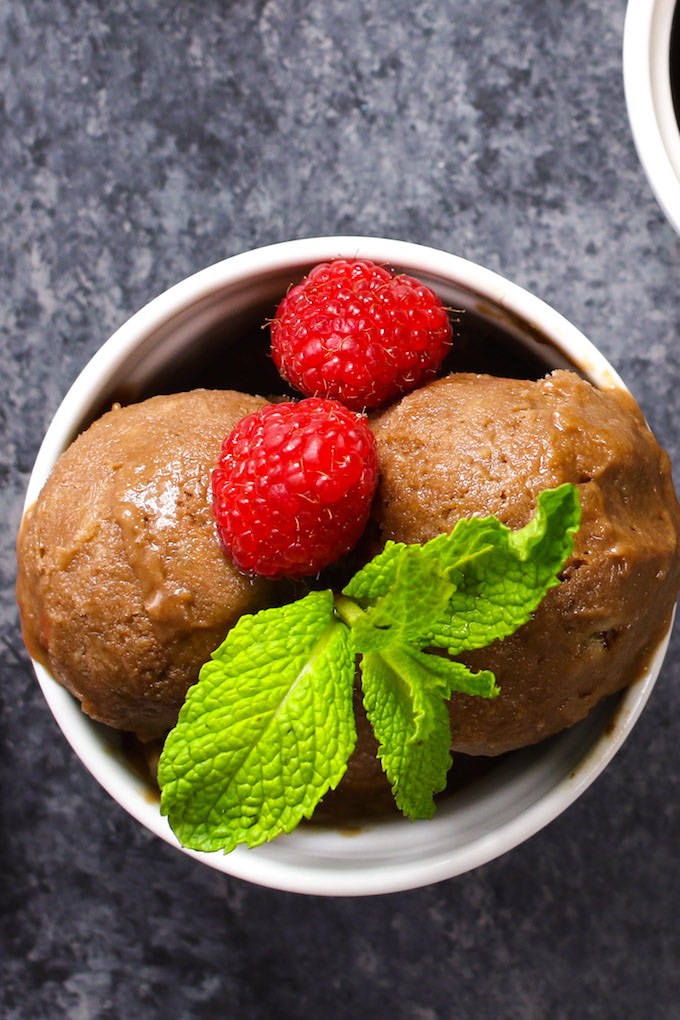 If you love ice cream but don't have an ice cream maker, give this recipe a try! The ice cream is made in a blender and comes out deliciously rich and creamy.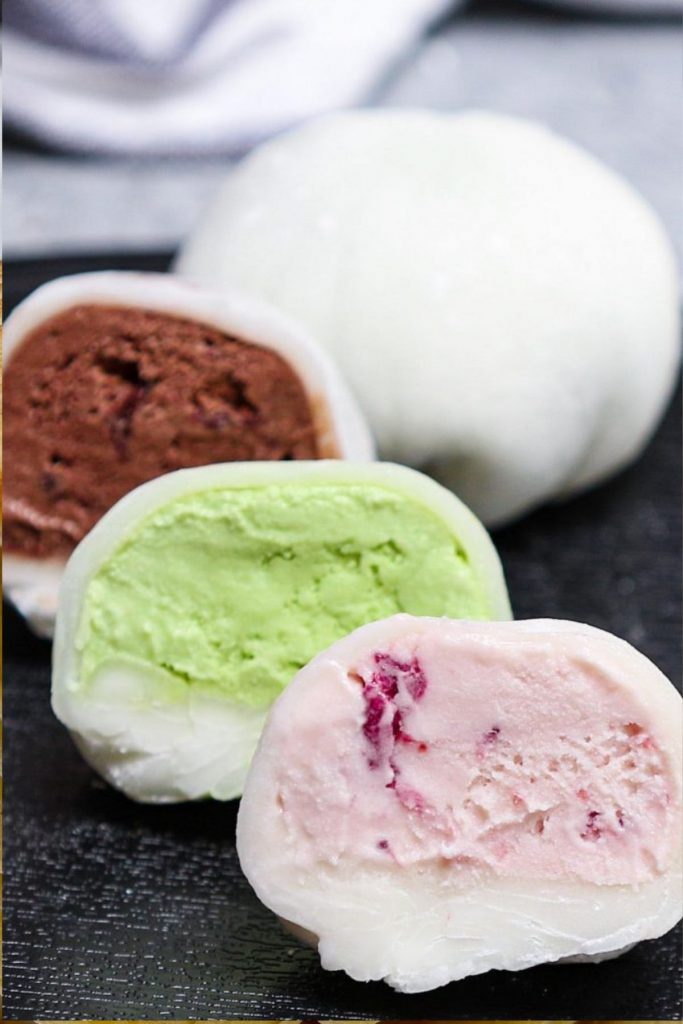 This mochi ice cream is perfect for a summertime party! Frozen mounds of ice cream are wrapped in a layer of sweet and chewy mochi.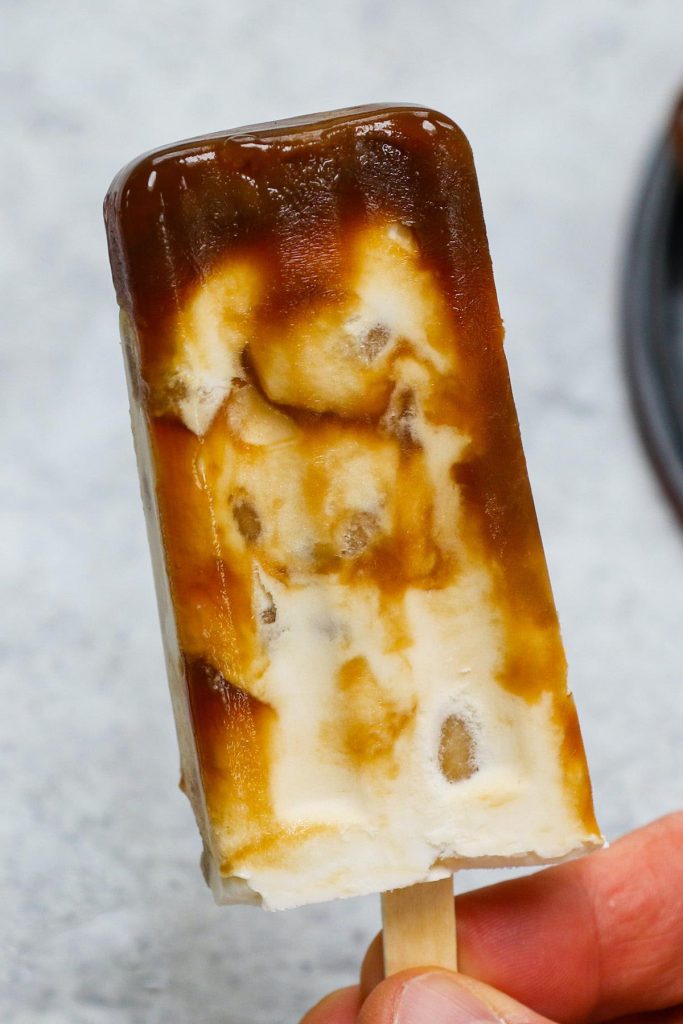 Choose your favorite flavor of boba to make these sweet boba ice cream bars! They're a huge hit with kids and adults alike.
This Thai rolled ice cream is fun to eat! Different flavors of ice cream are thinly spread on a tray, frozen overnight, and then scraped up into a roll. Your kids will love it!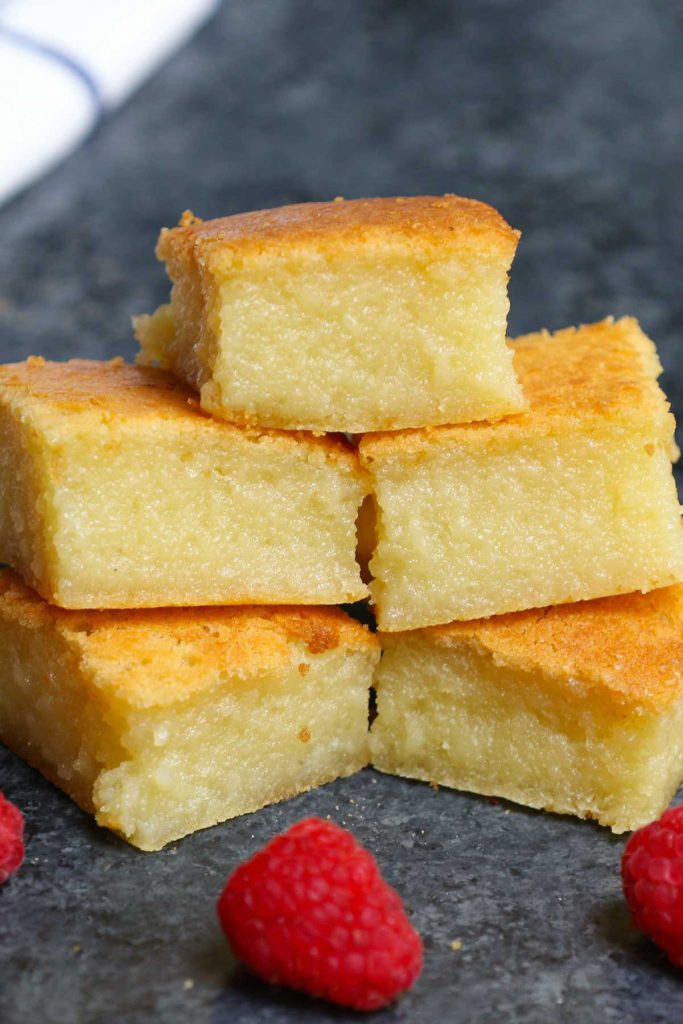 You'll love the flavor and texture of this chewy Hawaiian butter mochi. Serve it as an after-dinner treat with coffee or tea!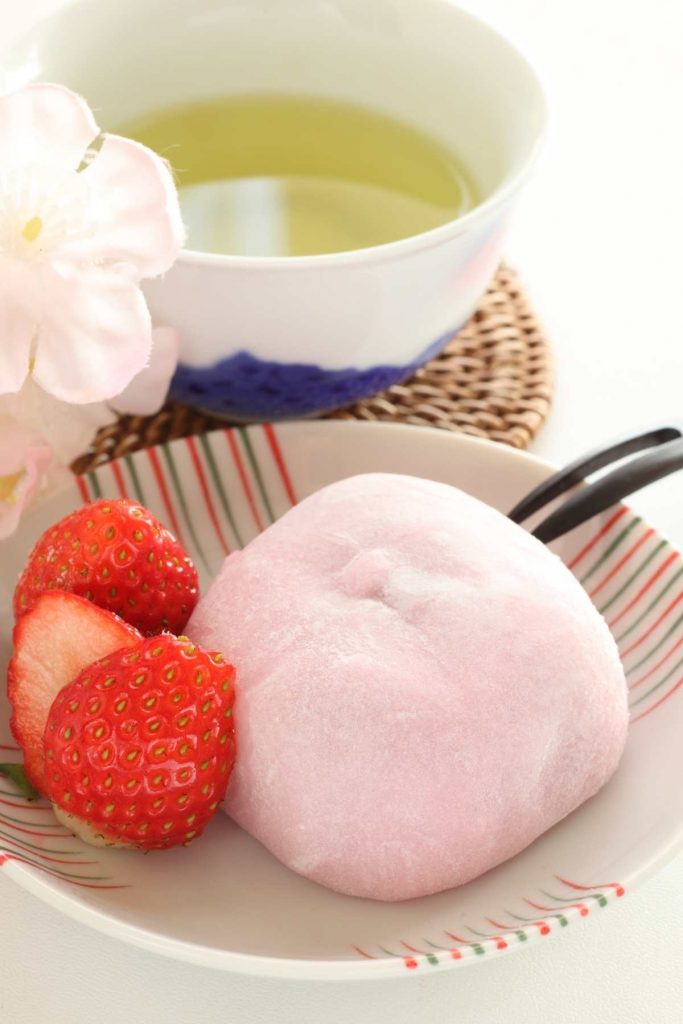 The taste of strawberries really shines through in this homemade strawberry mochi. The filling is made with strawberry jam to amp up the strawberry flavor!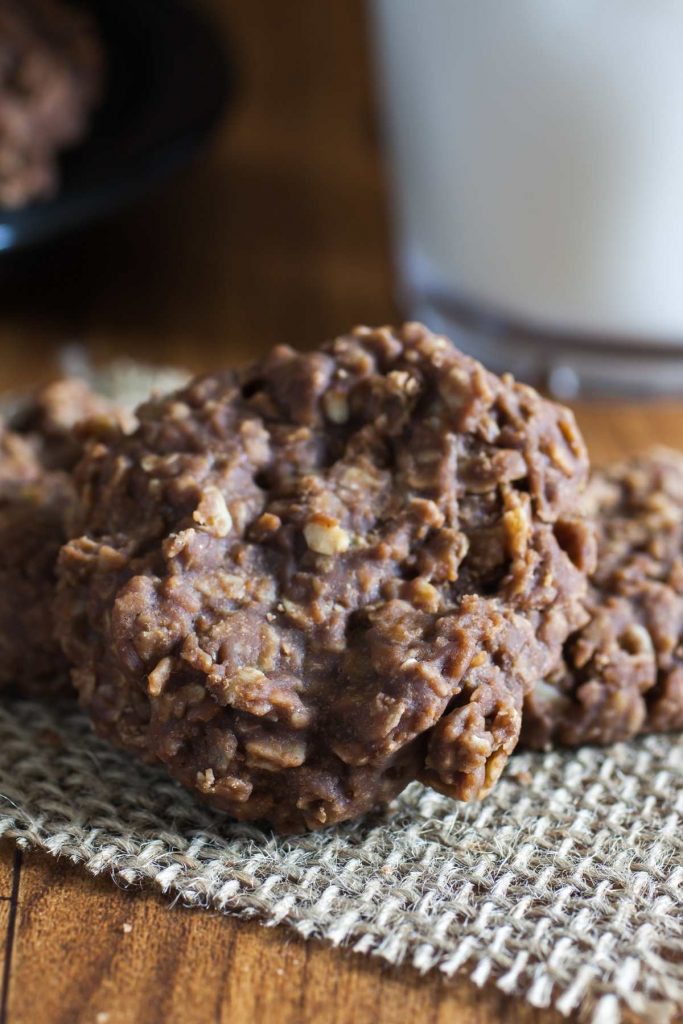 If you're craving a no-bake cookie but can't eat peanut butter, this is the recipe for you. These cookies are made with sugar, butter, milk, chocolate chips, and oats. They have great flavor and texture.
This sweet and delicious chocolate chip cookie dough contains no eggs! Enjoy it as a snack when you're craving something sweet, or add it to homemade ice cream.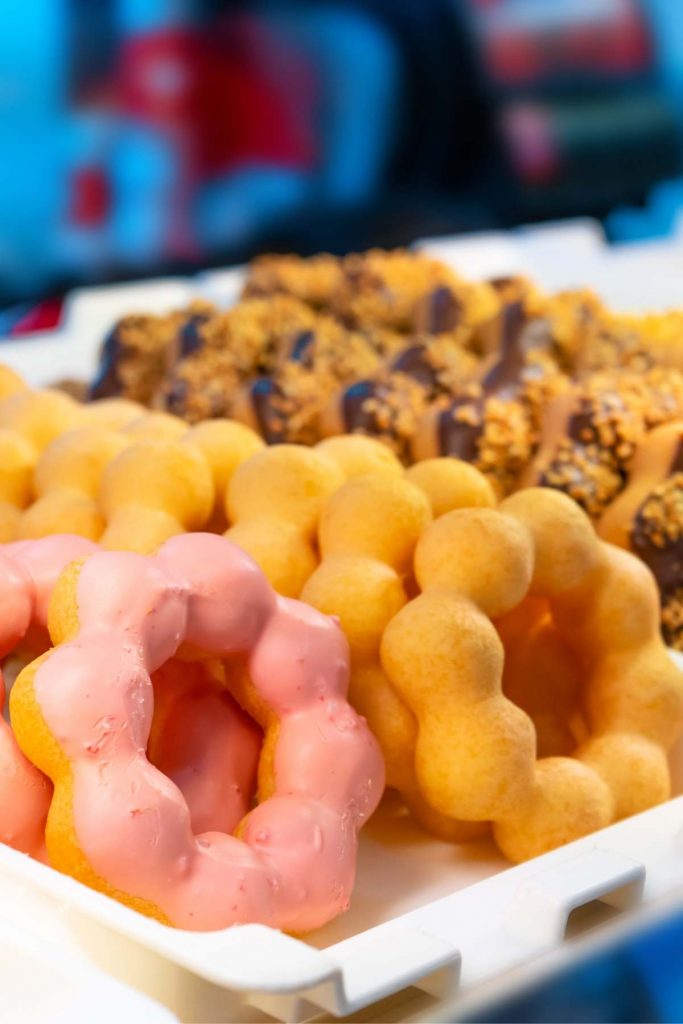 Impress your guests with these colorful mochi donuts. The recipe includes the ingredients for the mochi donut batter as well as 3 different flavors of glaze.
You'll need just 2 ingredients to make this delicious float – a can of Fanta and vanilla ice cream. Serve it at your next summer get-together!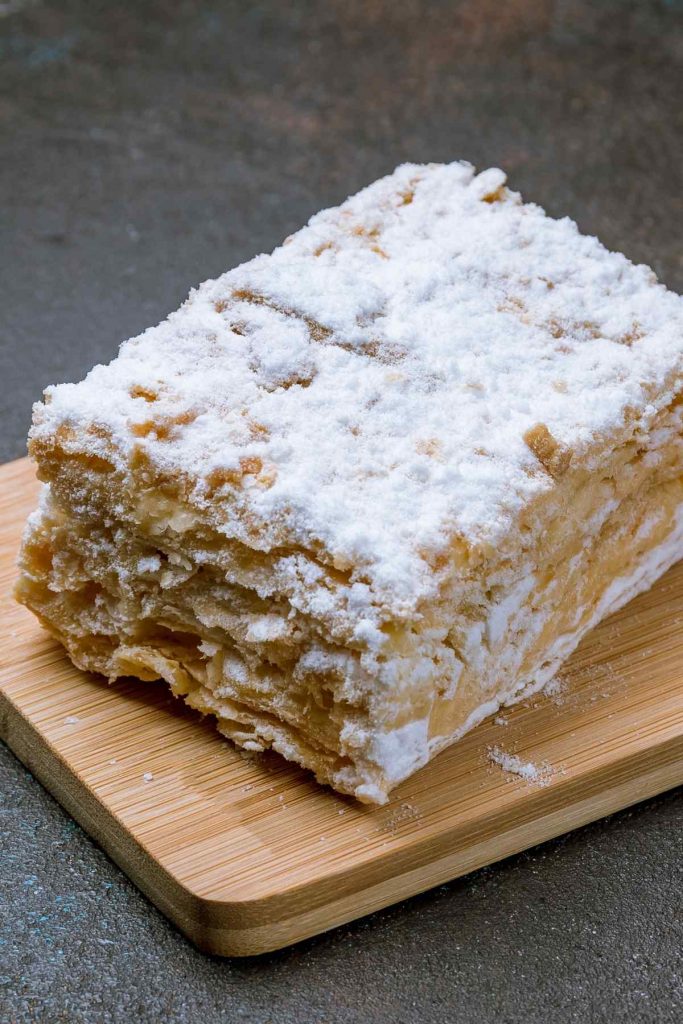 This classic Napoleon dessert is super easy to make! All you need is vanilla pastry cream, puff pastry, and powdered sugar for dusting. The result is a delicious dessert featuring layers of rich vanilla cream and flaky puff pastry.
Serve this stunning blancmange dessert to family and friends over the holidays! It's a delicious combination of blanched almonds, whole milk, sugar, cinnamon sticks, heavy cream, and gelatin, and is similar to panna cotta.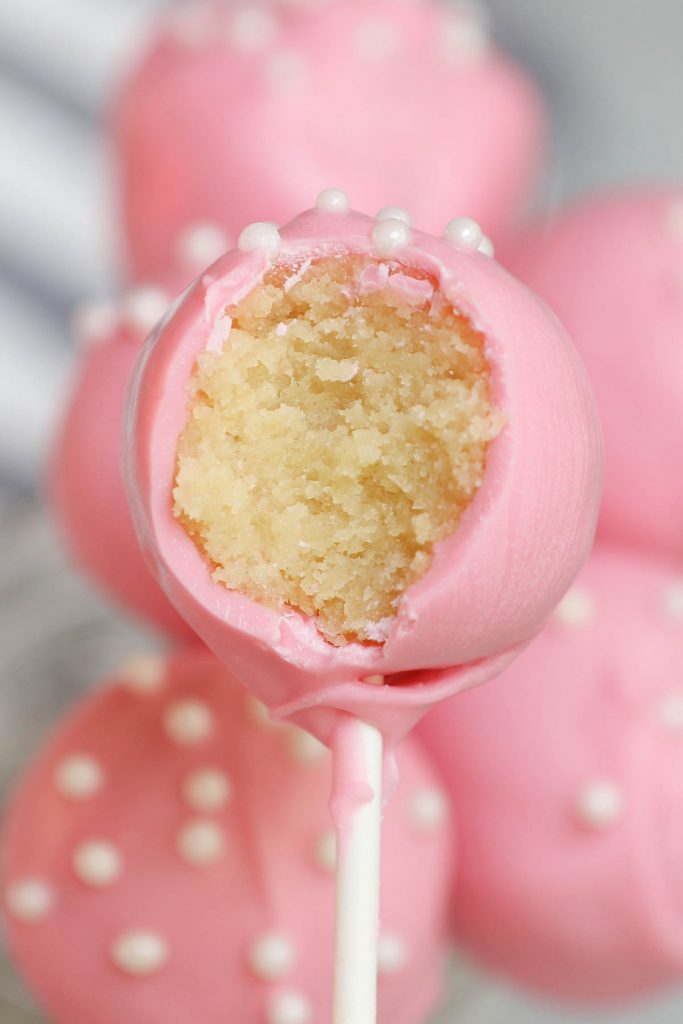 If you enjoy the cake pops at Starbucks, you'll want to give this copycat recipe a try. A box of cake mix makes it super easy!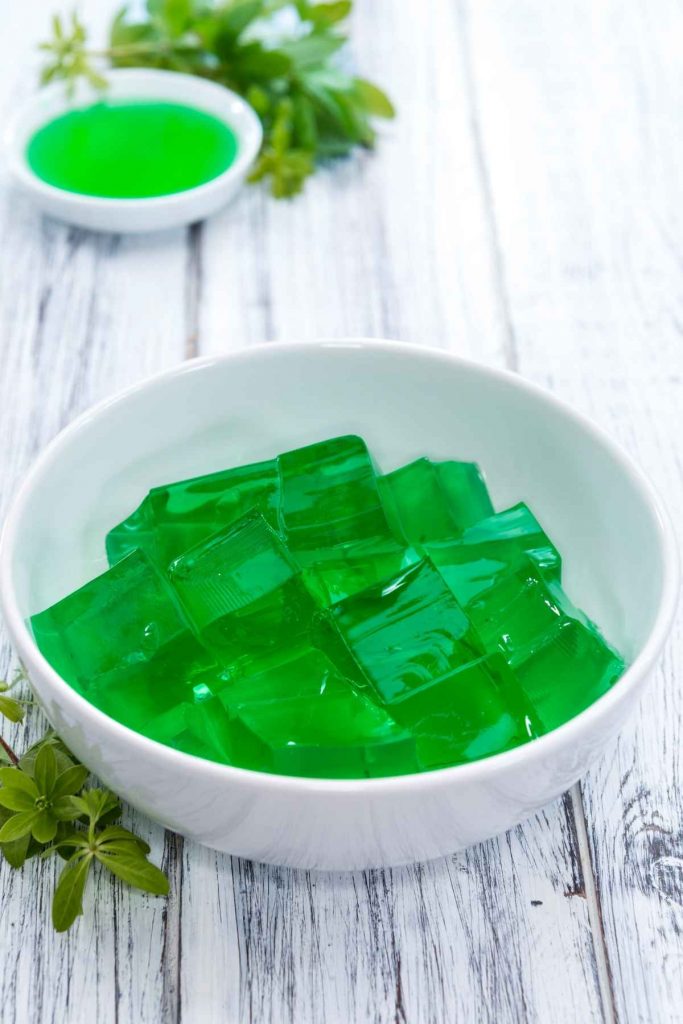 Your kids will love these jello jigglers! Buy your favorite flavors of jello for a bright variety of colors.
You can use tart or sweet cherries to make this delicious cherry clafoutis. Serve it for dessert with a scoop of vanilla ice cream.
This strawberry chocolate pizza is ideal for Valentine's Day, holiday get-togethers, or any celebration meal. It features a chocolate base topped with fresh strawberries and a drizzle of white chocolate.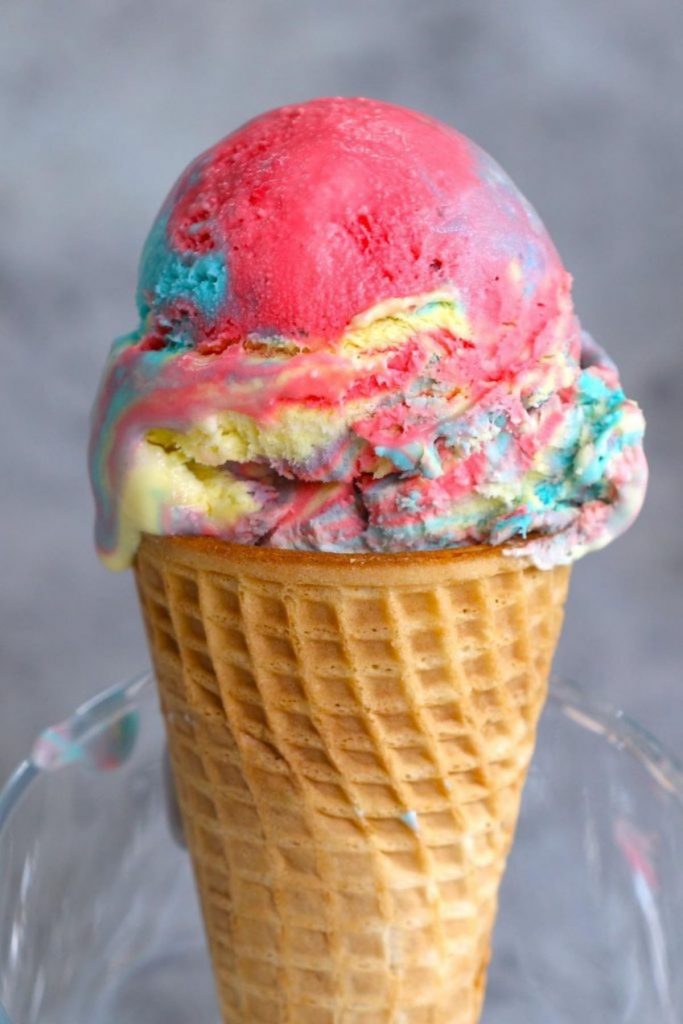 Your kids will love the vibrant colors of this Superman ice cream. It's made with homemade ice cream, 3 flavors of Jello, and food coloring.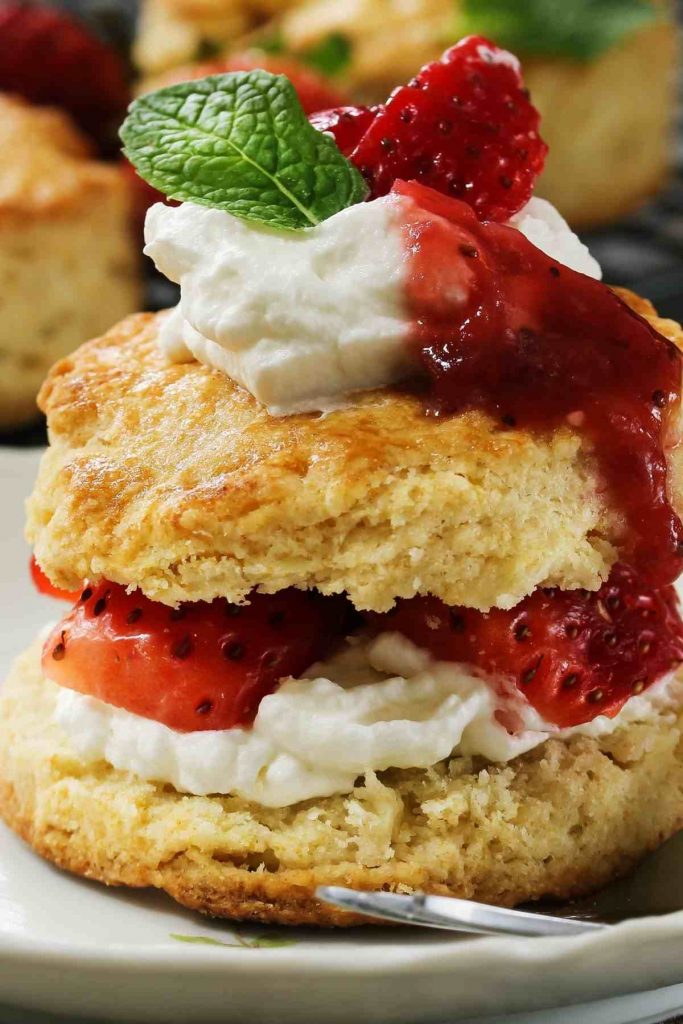 Bisquick makes easy work of this sweet strawberry shortcake. It features sweet-tart strawberries and sweetened whipped cream on a moist and tender biscuit base.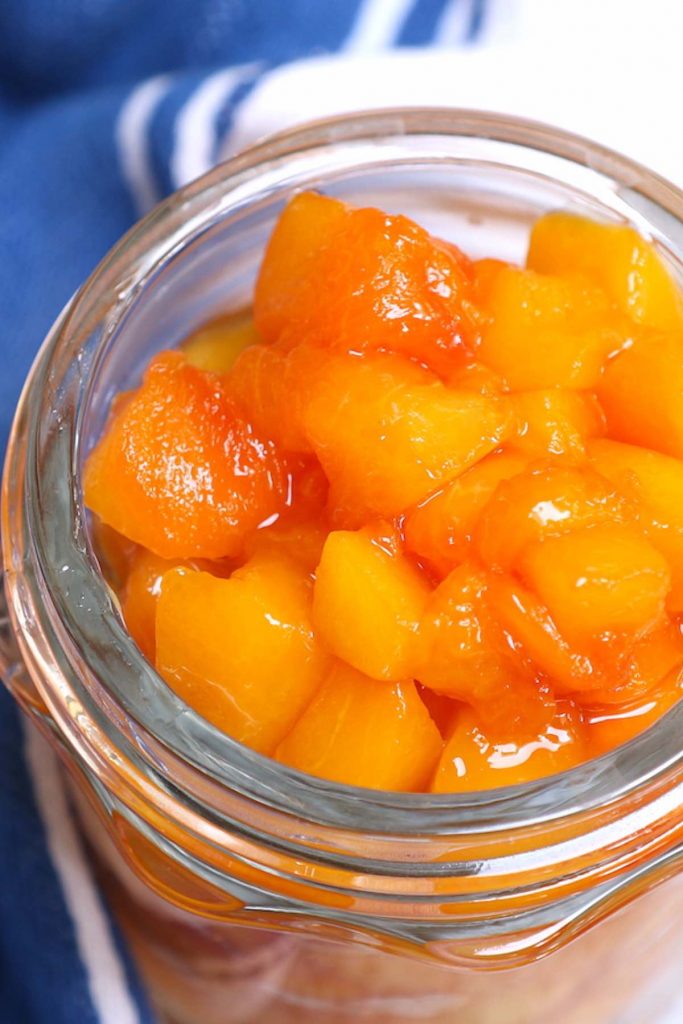 You'll want to make this sweet peach compote when peaches are in season. All you need is fresh peaches, sugar, and lemon juice. The compote is delicious served with ice cream, yogurt, and over pancakes.
The sweet flavor of mango shines through in this panna cotta. It's an elegant dish that can be enjoyed at any time of the year!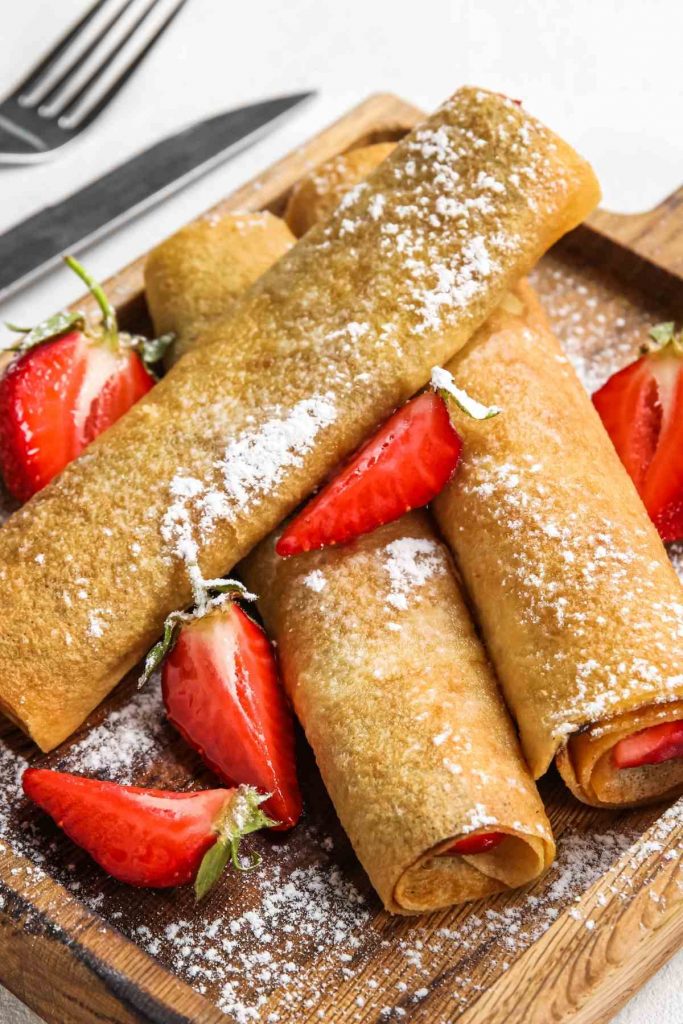 You'll love the delicious combination of flavors and textures in these cheesecake egg rolls. They feature a creamy cheesecake filling dotted with fresh strawberries, and a crisp and delicious egg roll wrapper.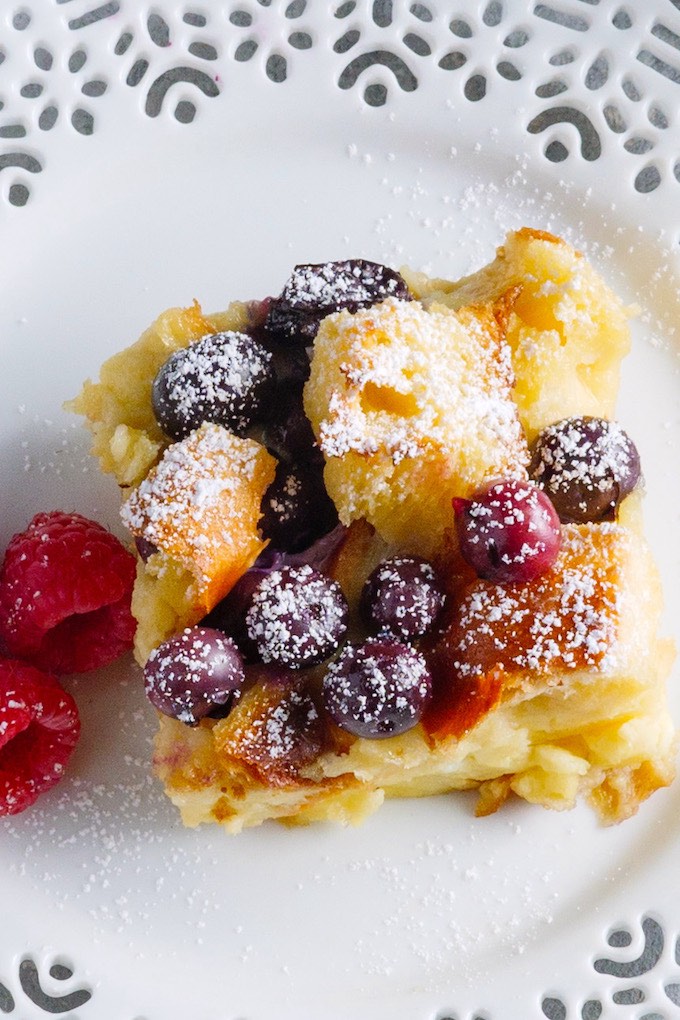 Serve this decadent blueberry French toast casserole for next weekend's brunch! Enjoy it with warm maple syrup.
These bite-sized key lime pie cookie cups are bursting with citrusy flavor. They're perfect for a weekend brunch or a pot-luck!
Your guests will love the flavor combination of these chocolate dipped kiwi pops. They're not overly sweet and are perfect as an after-dinner treat.
These adult-only jello shots are a delicious combination of Jolly Rancher watermelon gelatin, vodka, and Watermelon pucker schnapps. Serve them at your next summer party!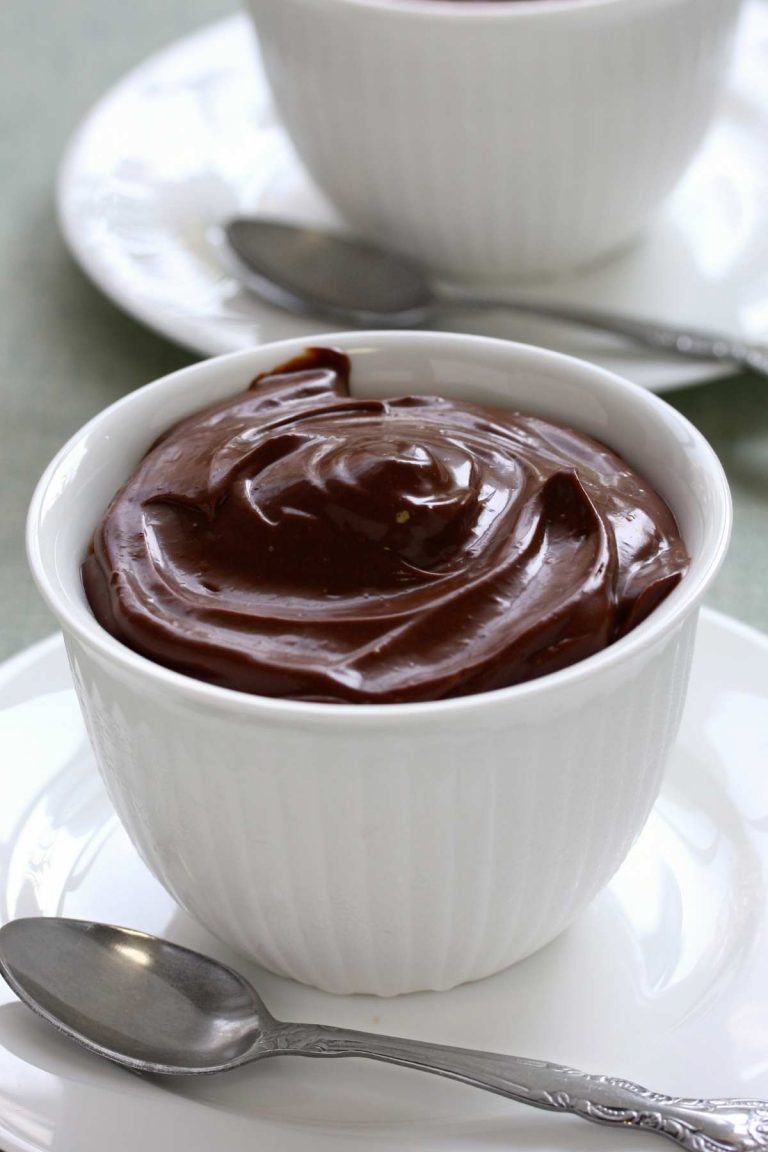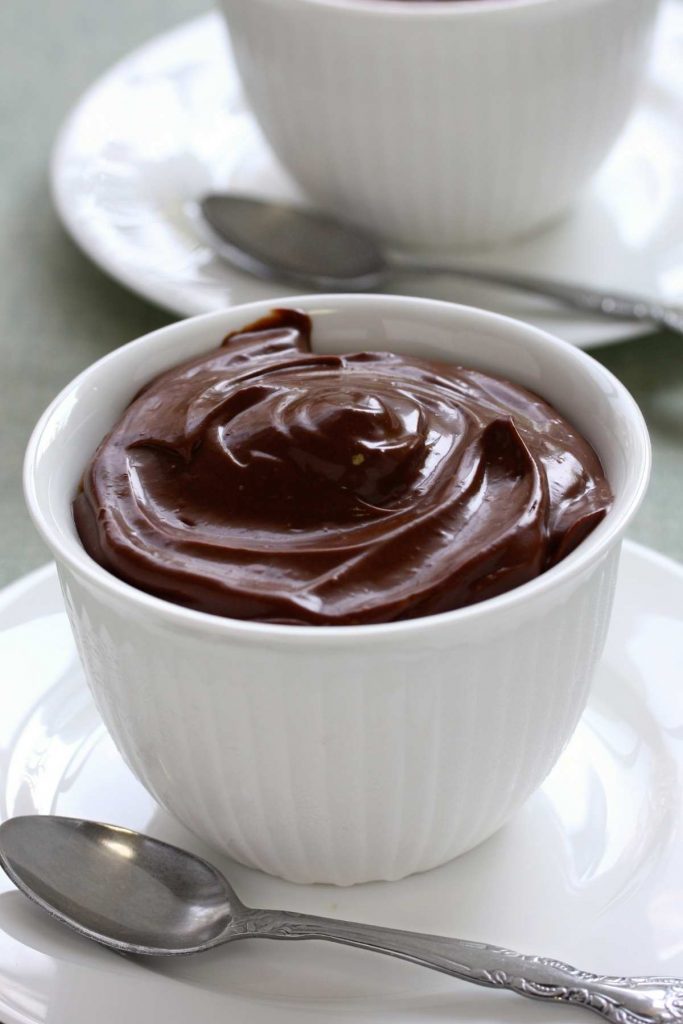 This homemade chocolate pudding is so much better than store-bought! It features real chocolate, sugar, vanilla, and instant coffee.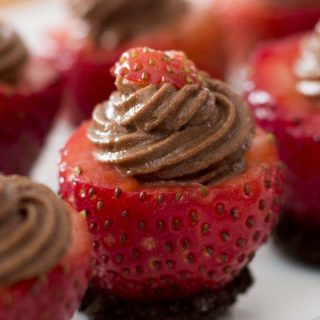 Easy Summer Dessert: Cheesecake Filled Strawberry Bites Recipe
These cream cheese-filled strawberries are ideal for summer parties and Valentine's Day! They feature fresh strawberries, cream cheese, and chocolate.
Print
Pin
Rate
Ingredients
1

pint

strawberries

1

cup

semisweet chocolate chips

3

tablespoons

crushed Oreo cookies

8

ounces

cream cheese

1/3

cup

sugar

1/2

teaspoon

vanilla

2

tablespoons

butter

softened

1 1/2

tablespoons

cocoa powder

1

cup

whipped cream
Instructions
Rinse and pat dry strawberries. Cut ¼ inch off the strawberries from the stem side and hollow out with a sharp knife.

In a small-medium bowl, melt chocolate chips in a microwave in 20 second intervals.

In a zip-loc bag, crushed Oreos using a roller.

Dip the tip of each strawberry into melted chocolate and then cookie crumbs. Place onto a wax paper-lined baking sheet.

In a medium bowl, mix together cream cheese, softened butter, vanilla, cocoa powder and sugar. Mix in remaining chocolate until incorporated and then whipped cream.

Using a pastry bag with a small fitting, pipe filling into each strawberry.

Serve immediately or refrigerate. Enjoy!
Tried this recipe?
Follow or tag us on Pinterest @izzycooking