Though they resemble tomatoes, persimmons have a sweet, fruity taste and a texture that will remind you of apricots. There are many ways to make the most out of this underrated but delicious fruit. From persimmon cake to pudding to muffins, there are 13 Best Persimmon Recipes waiting for you below.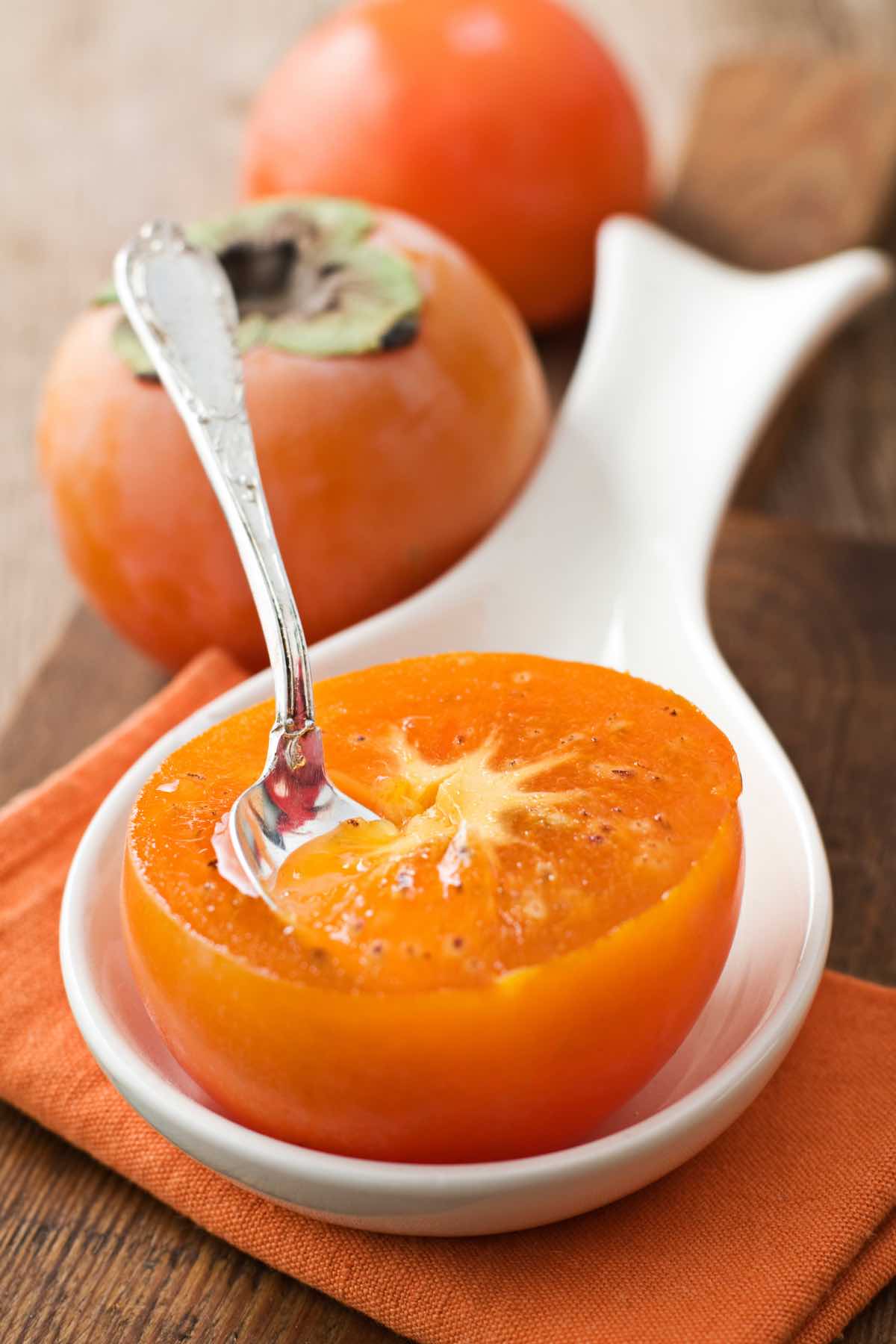 This post may contain affiliate links. Please read my disclosure policy.
Like pumpkins and pomegranates, persimmon is a great ingredient to cook with in the fall. In this post, you'll find everything about persimmons and our favorite persimmon recipes.
Sometimes called date plums, these tasty fruits have been gaining popularity in recent years. If you've seen them in your local grocery store, pick up a few and try these easy, delicious recipes.
What Can I Do with Persimmon Fruit?
Persimmons are a rich, sweet fruit that can be enjoyed on their own or incorporated into recipes. With their honey-like taste, they make fantastic ingredient in cookies, jams, and puddings. They can even be combined with savory ingredients for unique and flavorful dishes.
Types of Persimmon: Fuyu vs Hachiva Persimmon
The two most common varieties of persimmon are Fuyu Persimmon and Hachiva Persimmon. Fuyu is sweet, medium-sized, and best enjoyed while the fruit is still hard and crisp. Fuyu persimmons can be sliced and eaten like apples.
Hachiya persimmons have an elongated shape and are best enjoyed when they are ripe and soft. You can eat these by simply cutting the top off the fruit and using a spoon to enjoy the gooey, sweet fruit inside.
How to Eat a Persimmon?
How you eat a persimmon depends on the type of persimmon. Fuyu persimmons have a hard, crisp texture and you can bite into it like an apple or cut it into slices. Hachiya persimmons have a softer texture and are usually eaten with a spoon.
What Does A Persimmon Taste Like?
Persimmons are very similar in appearance to tomatoes but there's no comparison when it comes to taste. Persimmons have a sweet, rich taste reminiscent of honey. Unripe persimmons should be avoided as they have a bitter, unpleasant taste.
Best Persimmon Recipes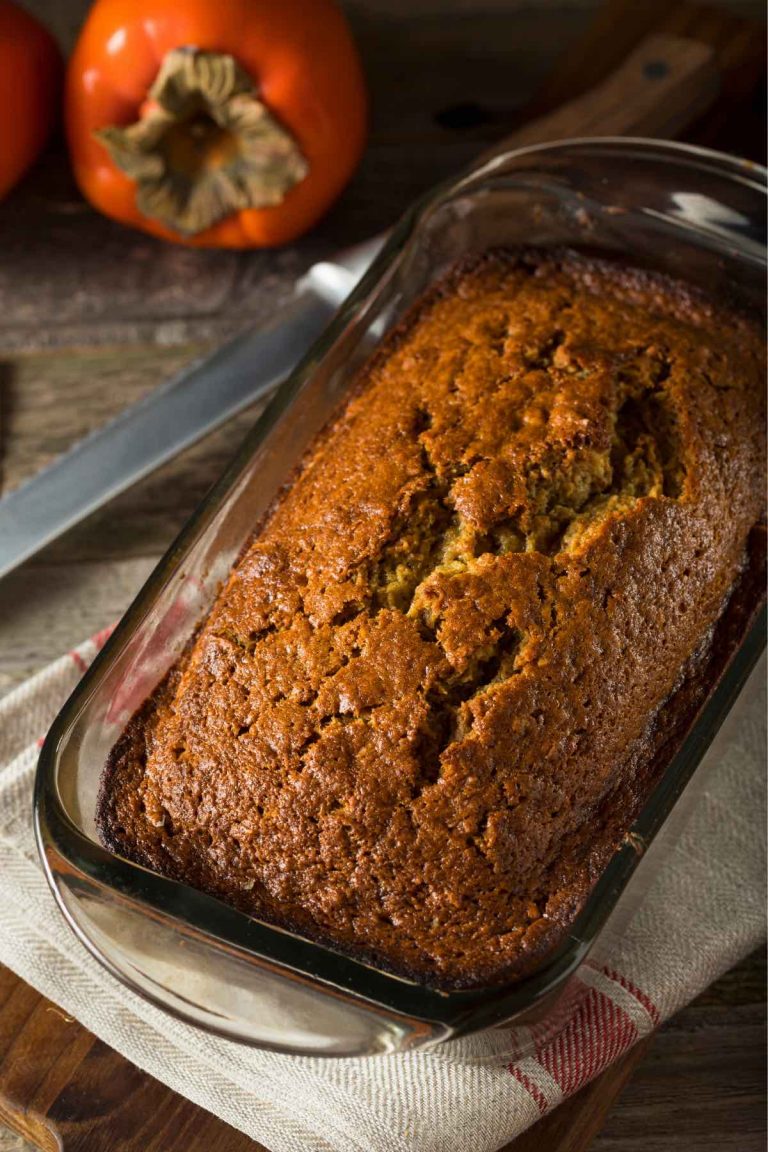 A loaf of this homemade bread is a delicious addition to your autumn meal plan. It's fruity, slightly sweet, and tastes like banana bread.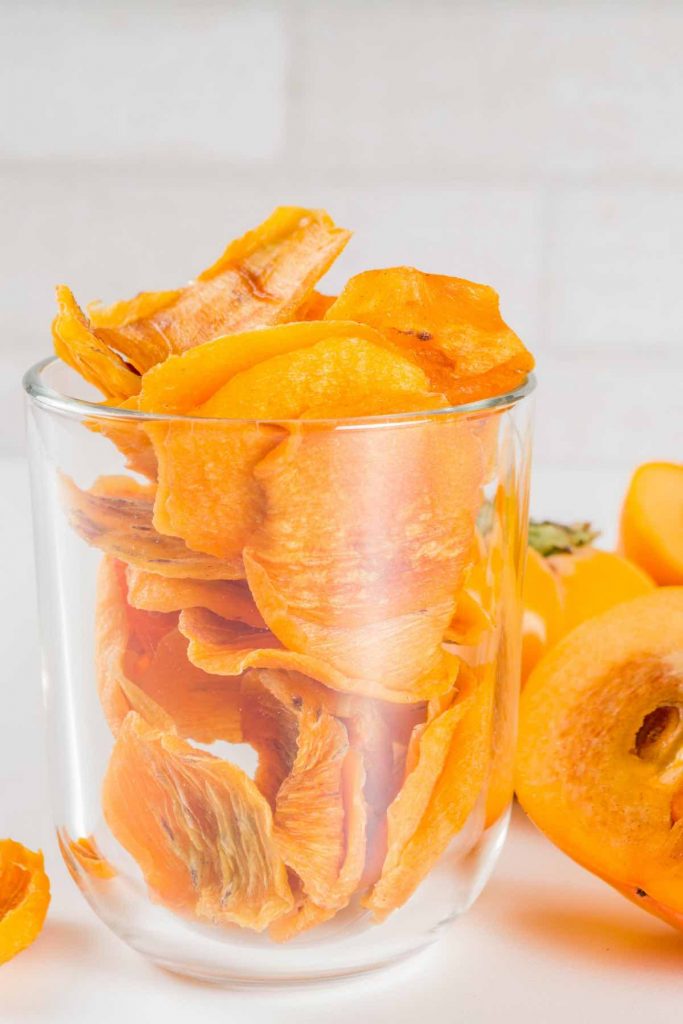 This simple, healthy recipe calls for just one ingredient – persimmons. Oven-dried persimmon makes a sweet, crunchy snack that's totally guilt-free.
These cookies are perfect for fall with the sweet taste of persimmon and warm, spicy notes of cinnamon and clove.
Chopped walnuts and raisins make these simple cookies even more delicious.
Sweet persimmon pulp makes a fantastic homemade jam that's ready in only 35 minutes. Spread on toast for a sweet addition to your breakfast plate.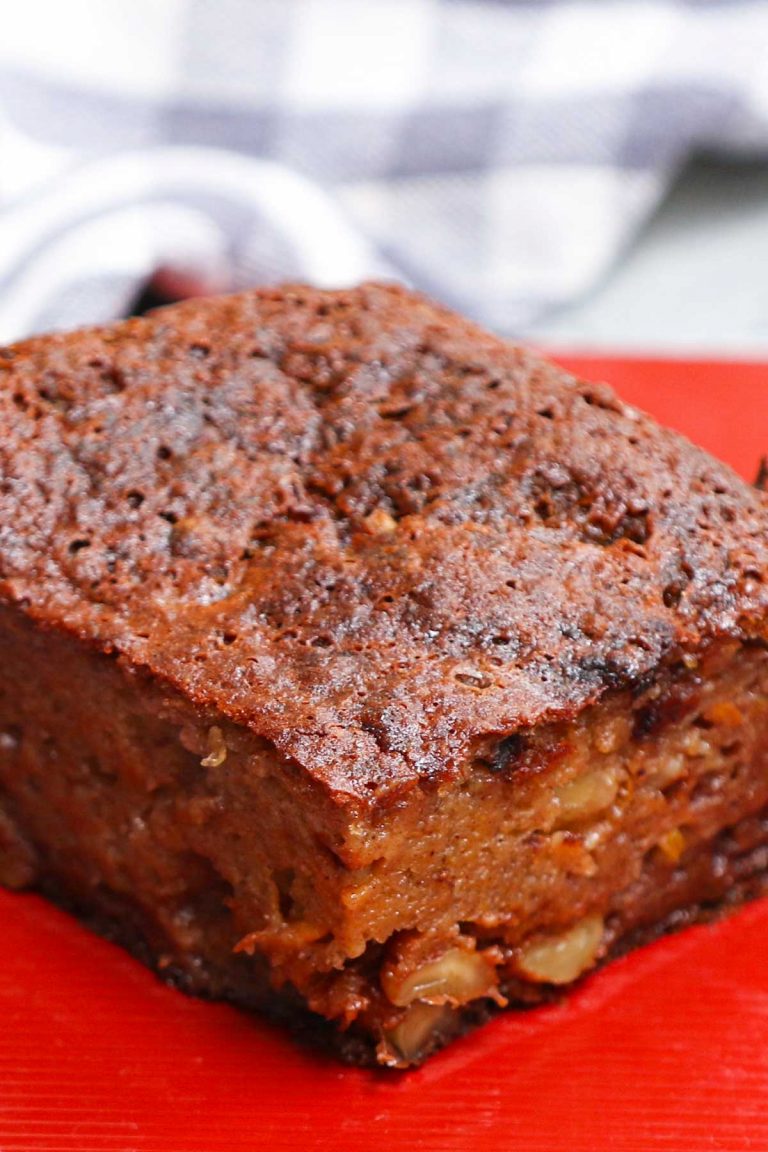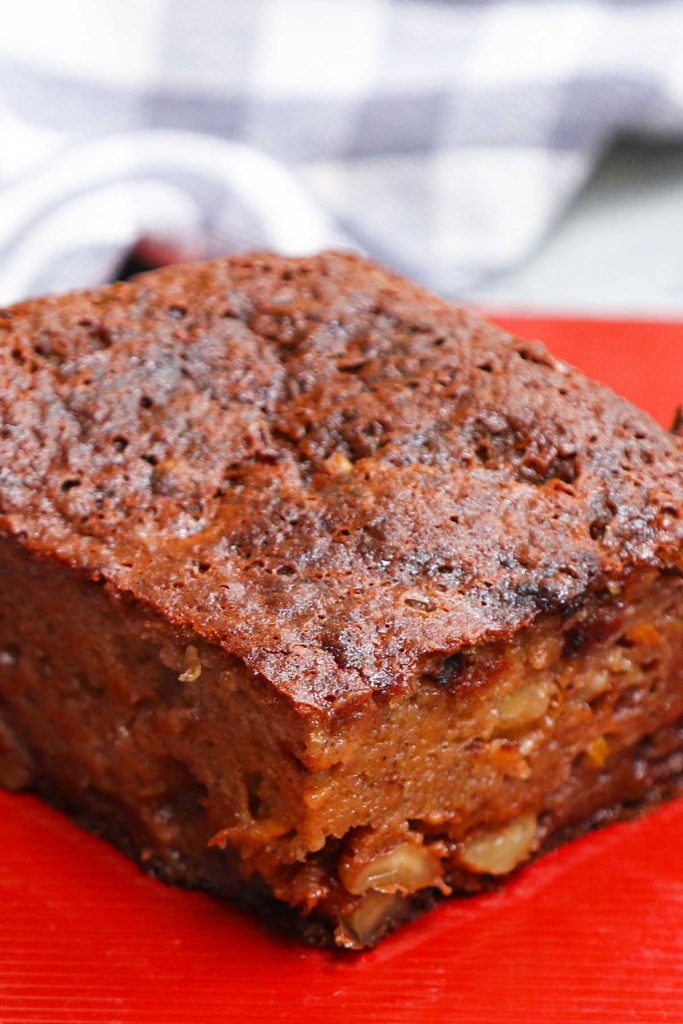 Fresh persimmons are the main ingredient in this rich, decadent dessert. Serve with a scoop of ice cream or a dollop of whipped cream. It's one of our favorite persimmon recipes.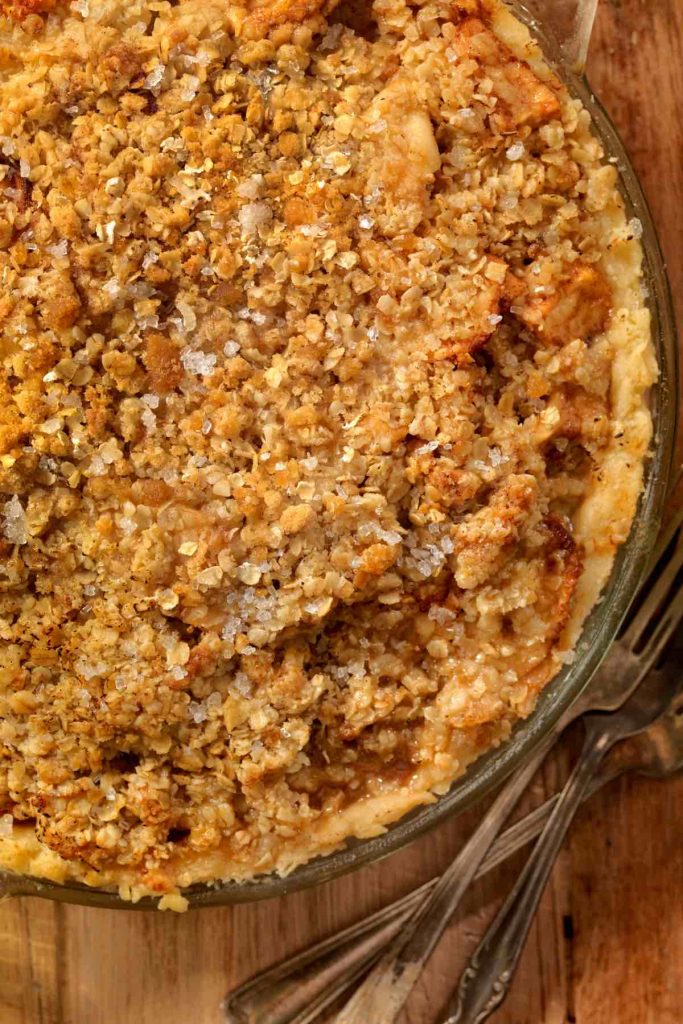 There's nothing like a persimmon pie to get you in the holiday spirit. A crumbly oatmeal topping adds a satisfying crunch.
This fruity cake is moist and full of flavor. Enjoy on its own or with a buttery citrus frosting.
These delightful dessert bars are vegan-friendly and made with wholesome ingredients.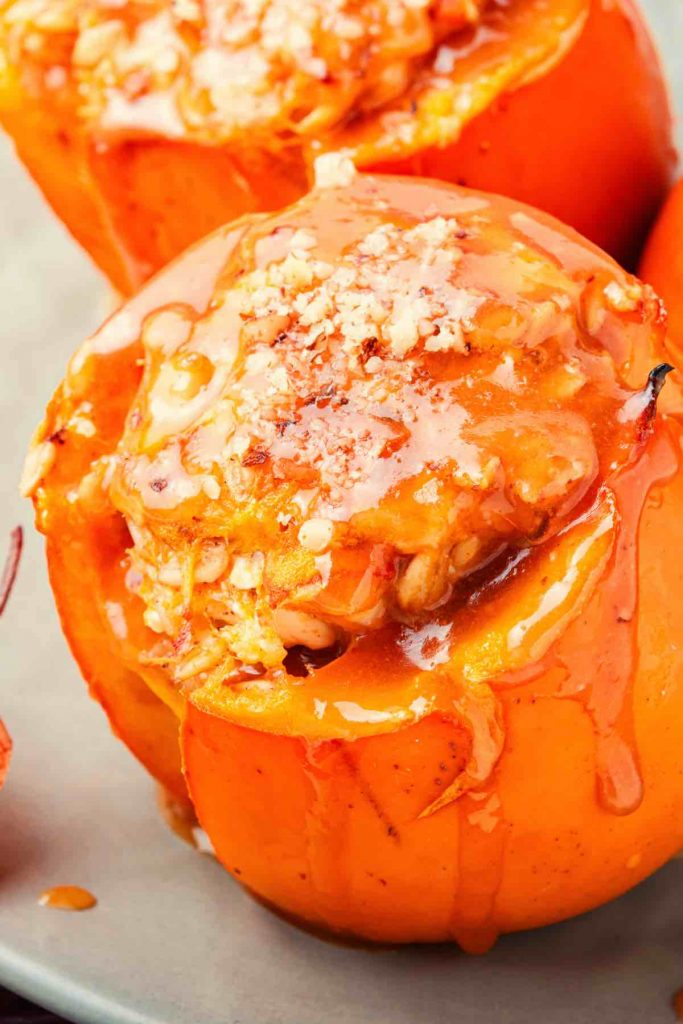 This simple dessert is a delicious way to enjoy fresh fruit. Persimmons are baked until caramelized in a rich, honey glaze and served with whipped cream.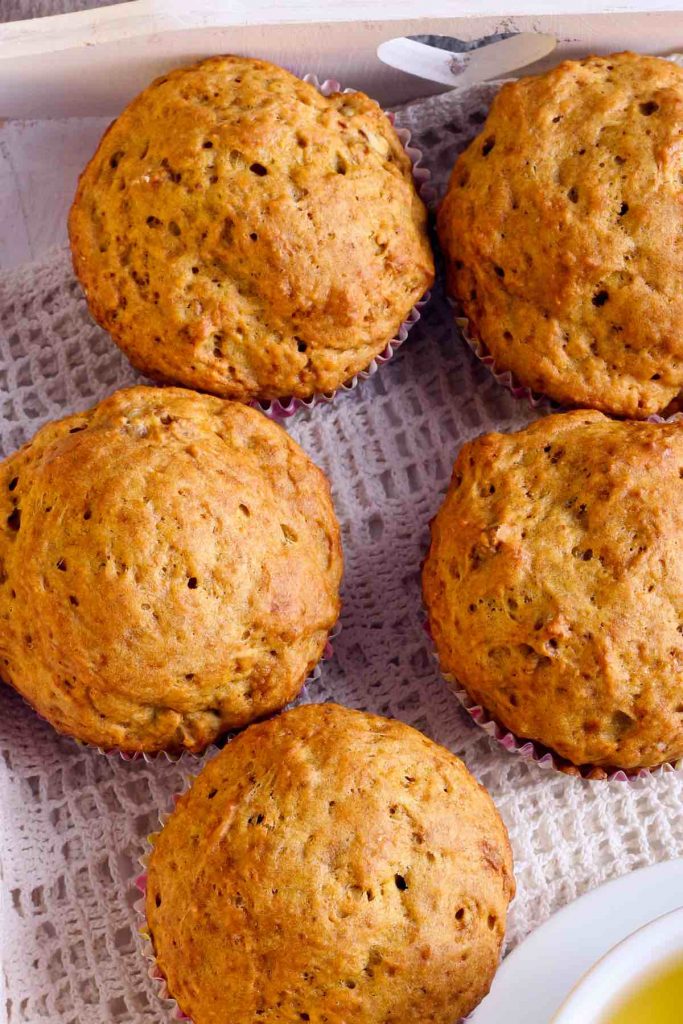 These wholesome muffins are made with sweet persimmon puree and warm spices like nutmeg and cinnamon.
Persimmon is a versatile ingredient that can be utilized in savory dishes. The fruit is hollowed out and filled with seasoned sautéed mushrooms and roasted to perfection.
This persimmon salad is healthy, delicious, and full of beautiful fall colors. It's one of our favorite persimmon recipes and takes less than 10 minutes to put together.
This Japanese shiraae is loaded with smoothy tofu and juicy persimmon. It's an elegant dish that you can find in many high-end Japanese restaurants. But with this recipe, you can easily make it at home.
FAQ About Persimmons
What is A Persimmon?
Persimmon is an edible fall fruit that grows on a variety of trees. Ripe persimmons have a bright orange color with a rounded shape. They taste sweet, rich, and mild. However, the unripe persimmons have an unpleasant taste that's bitter and make your mouth pucker.
What Are The Healthy Benefits?
Persimmons are a tasty fruit that provides many health benefits. They're a rich source of B vitamins, vitamins A and C, as well as minerals like manganese and potassium.
Besides vitamins and minerals, persimmons are also full of antioxidants and flavonoids. These fruits are also known to reduce the risk of heart disease by helping to clear the arteries.
You May Also Like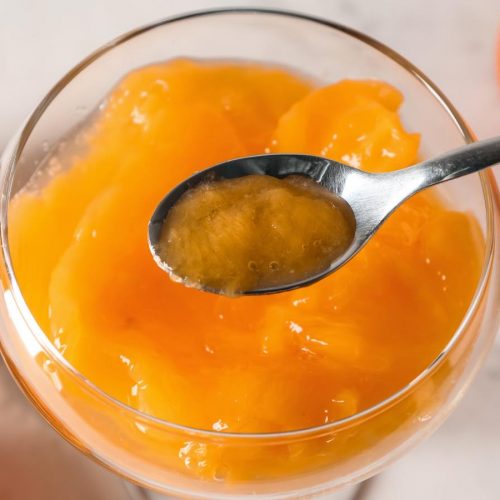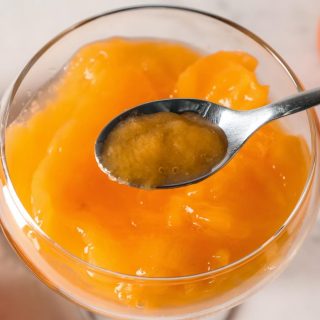 13 Best Persimmon Recipes (Easy Persimmon Jam Recipe and More)
Persimmon Jam is sweet, delicious, and easy to make. It's one of our favorite persimmon recipes, and you can spread it on toasts or add it to other desserts.
Print
Pin
Rate
Ingredients
6

ripe persimmons

1

cup

sugar

2

tablespoons

water

1

tablespoon

cornstarch

1

lemon

juiced
Instructions
Peel persimmons and puree them using a food processor or blender.

Pour the puree into a medium saucepan over medium-high heat. Add sugar and let it boil for about 15 minutes, stirring occasionally.

Whisk water and corn starch in a small bowl until the cornstarch is dissolved.

Add the cornstarch mixture to saucepan. Then add lemon juice.

Let is simmer for 10-15 minutes or until slightly thickened.

Remove from heat and let the mixture cool down to room temperature. Store in sterilized jars and seal completely.
Tried this recipe?
Follow or tag us on Pinterest @izzycooking