When strawberries are in season, they're so delicious that they're hard to resist. Loaded with fruity sweetness, they make a great addition to desserts and treats. From pies to cakes, there are loads of ways to use fresh strawberries.
Here are over 40 of our favorite strawberry desserts to satisfy your sweet tooth this summer!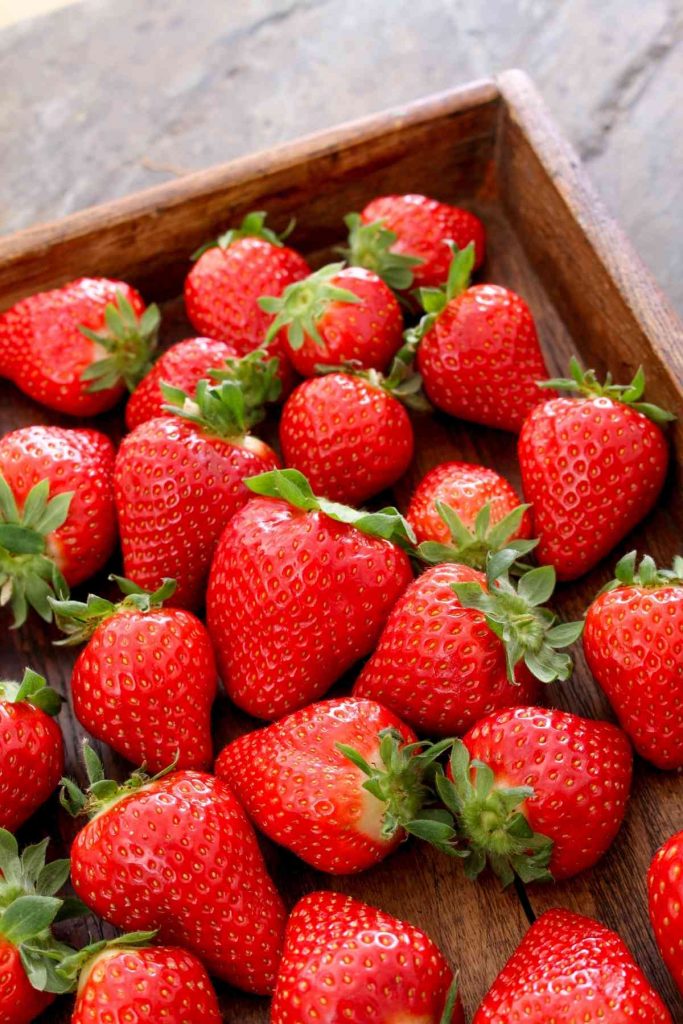 What Can I Do With A Bunch Of Strawberries?
You can use strawberries to make fruit salad, use them as a topping for pancakes or ice cream, or make jam or sweet desserts. The sky's the limit!
What Goes Well With Strawberries?
Strawberries pair well with other fruits like apples, bananas, melons, peaches, pineapple, rhubarb, or citrus fruits. They also pair well with nuts, coriander, honey, mint, and vanilla.
Easy Strawberry Desserts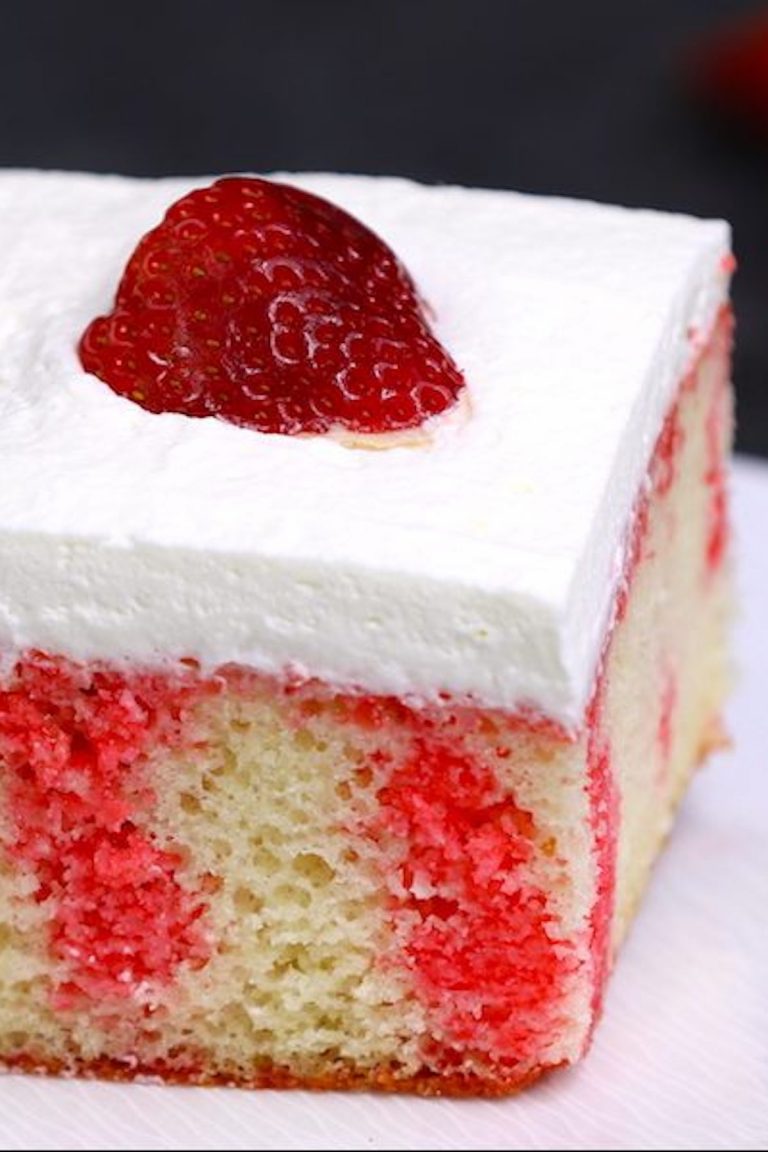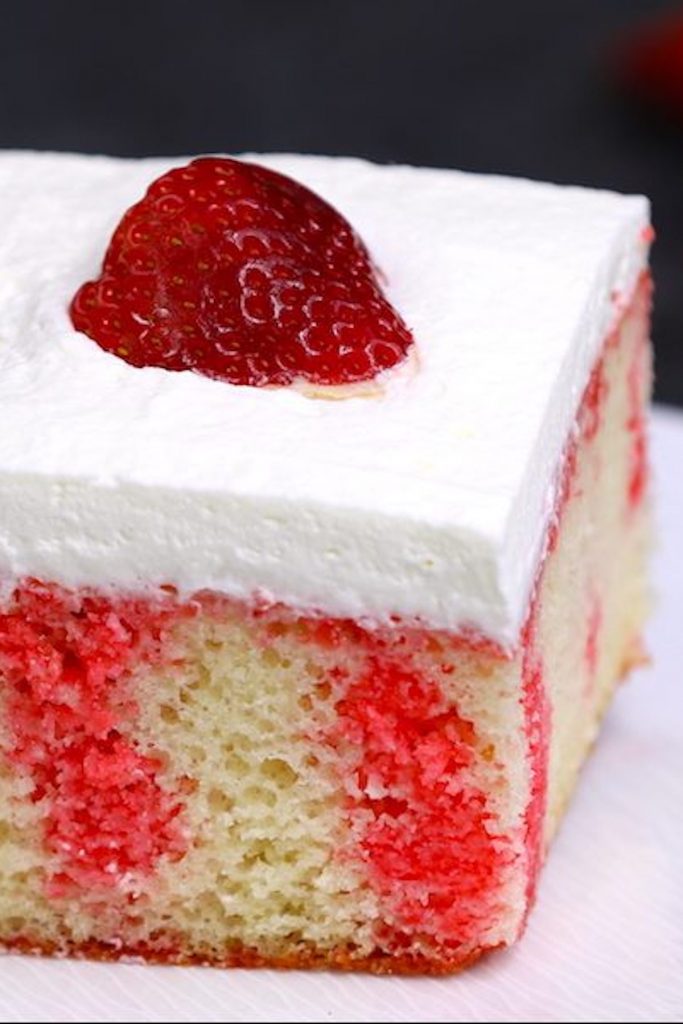 Loaded with strawberry deliciousness, this Jell-o poke cake is a classic make-ahead dessert that's perfect for the holidays or your next potluck.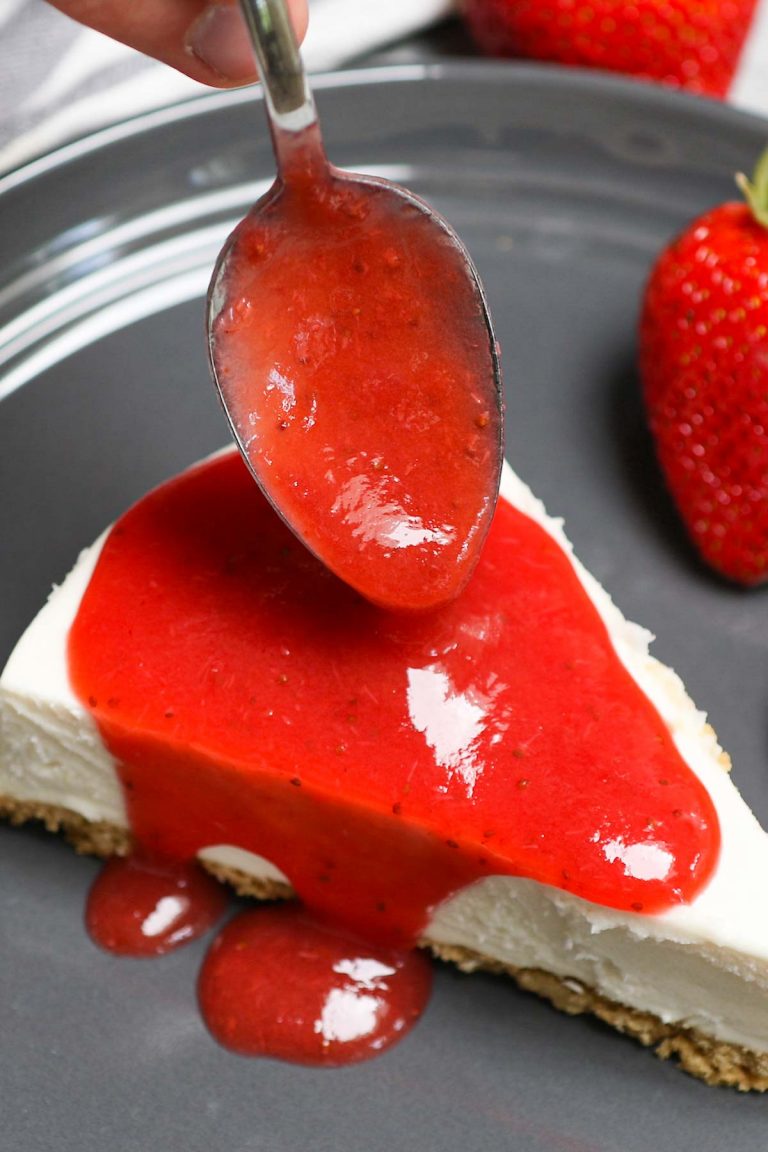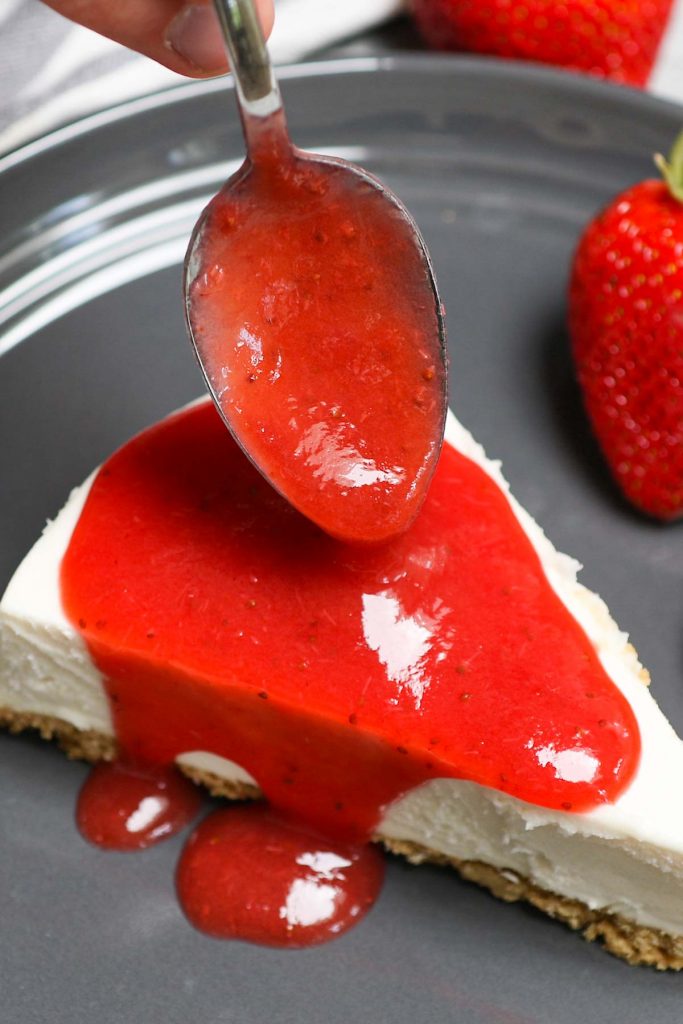 For cheesecake, donuts, or cakes, strawberry glaze is a delicious topping. This recipe is a cinch to make, and we promise it beats any store-bought kind.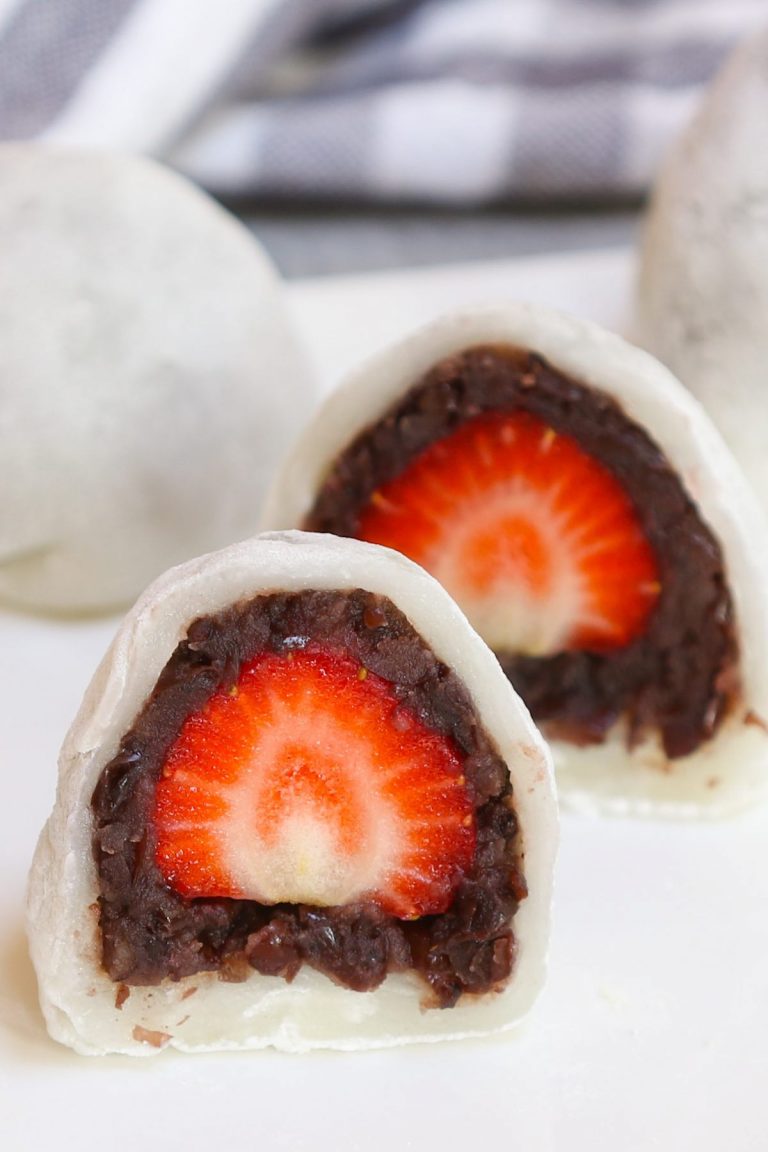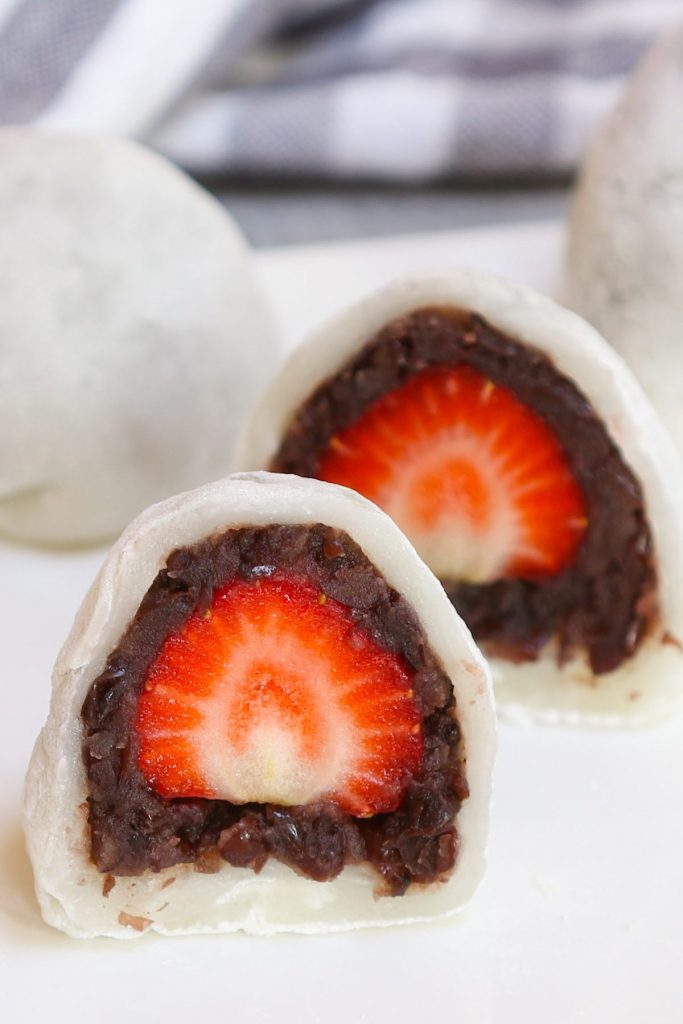 The only thing better than mochi is strawberry mochi! Sweet, chewy, and delicious, this mochi cake is easier to make than you think.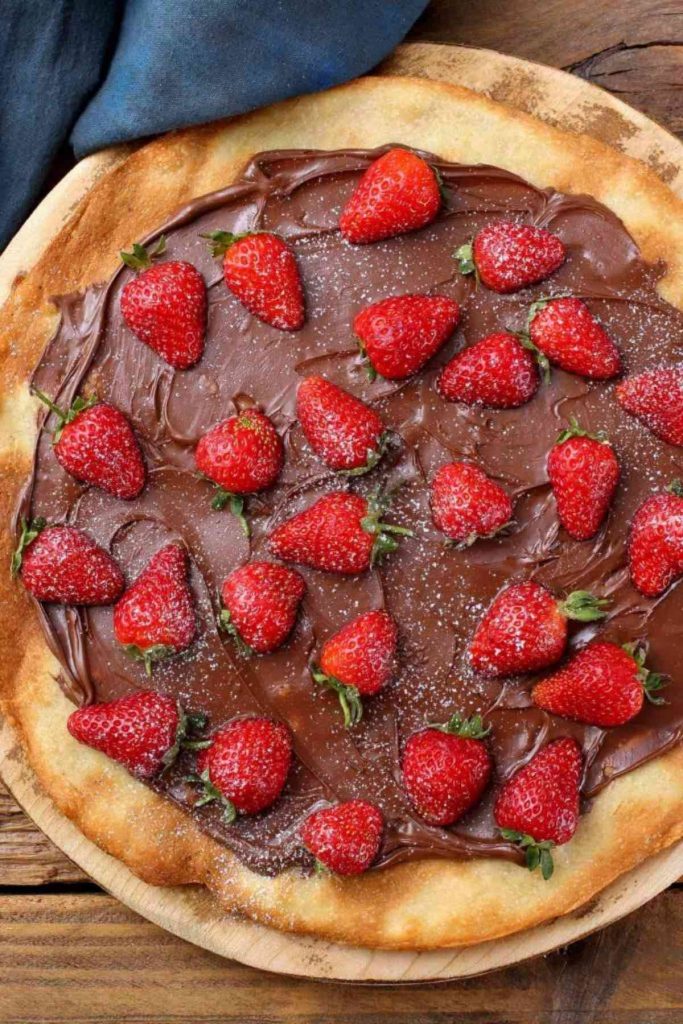 The perfect combination, strawberries and Nutella go together on pizza better than pepperoni and cheese. You can try this recipe with other toppings like bananas or marshmallows but we're quite partial to the strawberry variation.
These sweet treats are also known as Tanghulu. Made with hardened sugar syrup, this recipe works well with strawberries, grapes, or tangerine wedges.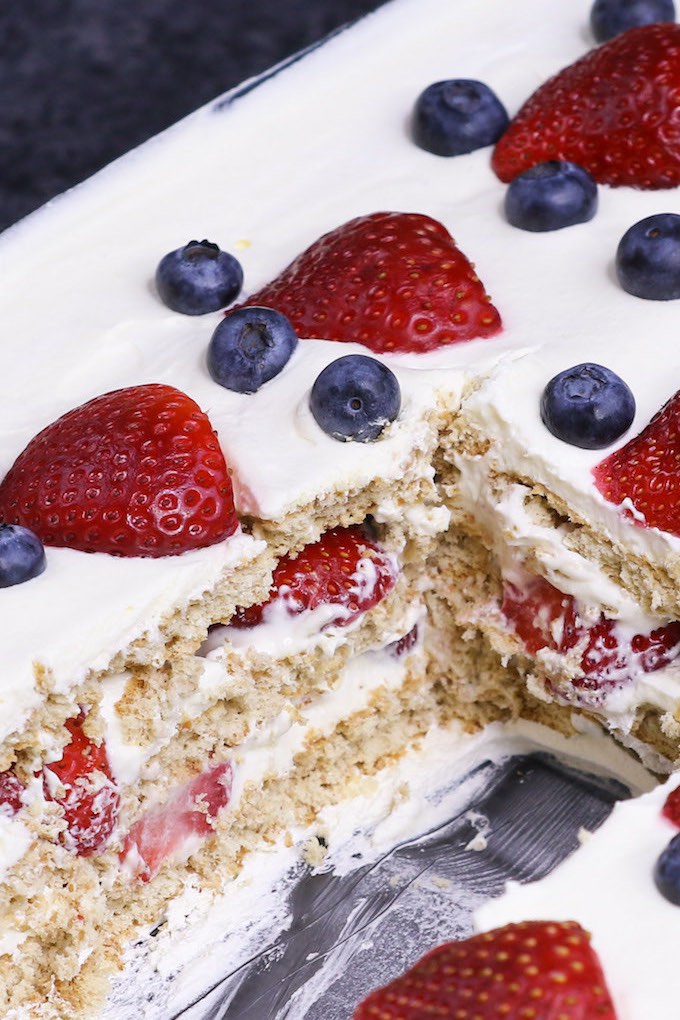 The best part about this recipe is that it's quick to assemble and you don't have to cook it. This no-bake dessert is layers of graham crackers, whipped cream, vanilla pudding, and sweet strawberries. It's a potluck favorite.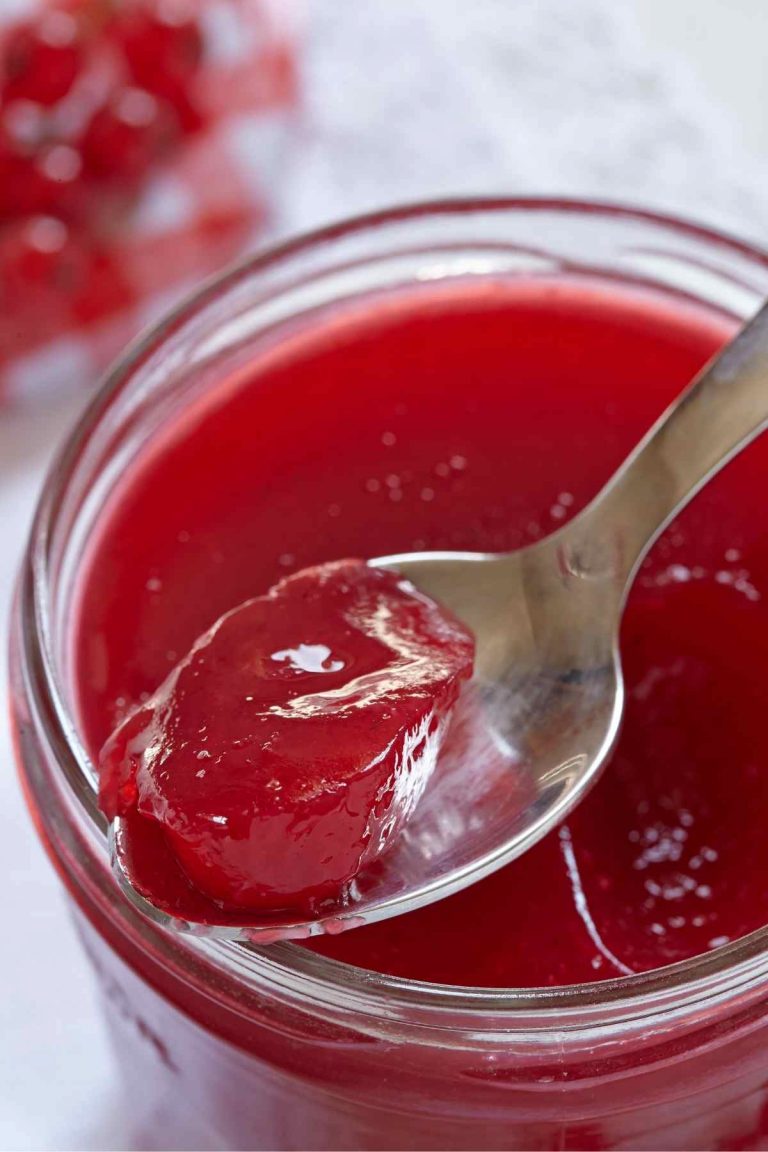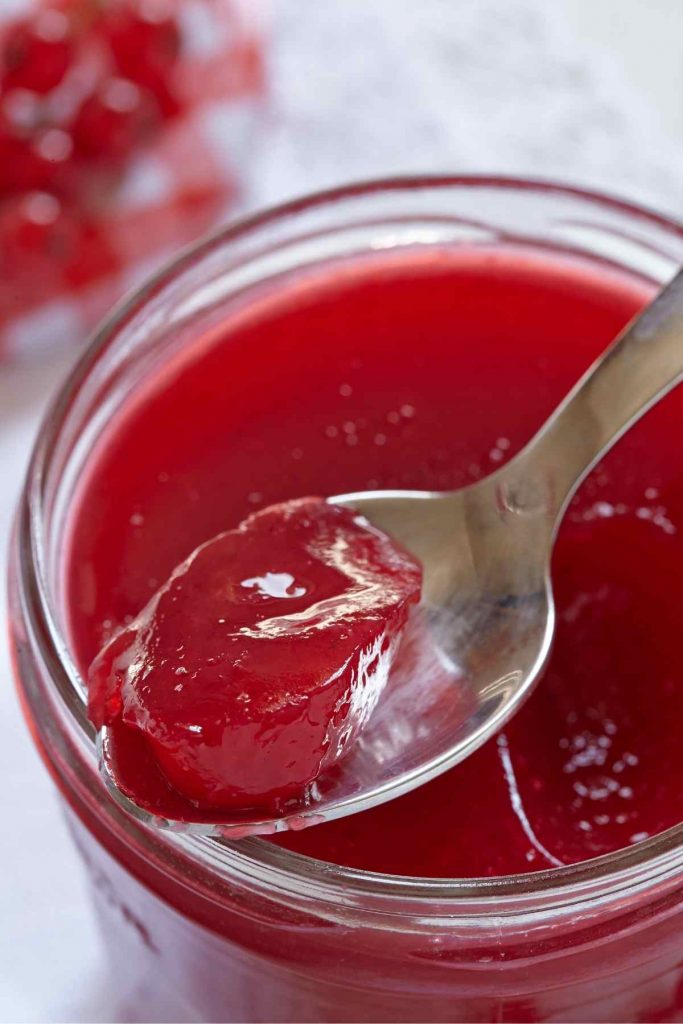 Classic and delicious, strawberry Jell-o is a hit with kids and grownups alike.
This decadent cream cheese frosting is so delicious, you'll put it on everything! From cakes to cookies, this is sure to be your new fave frosting recipe.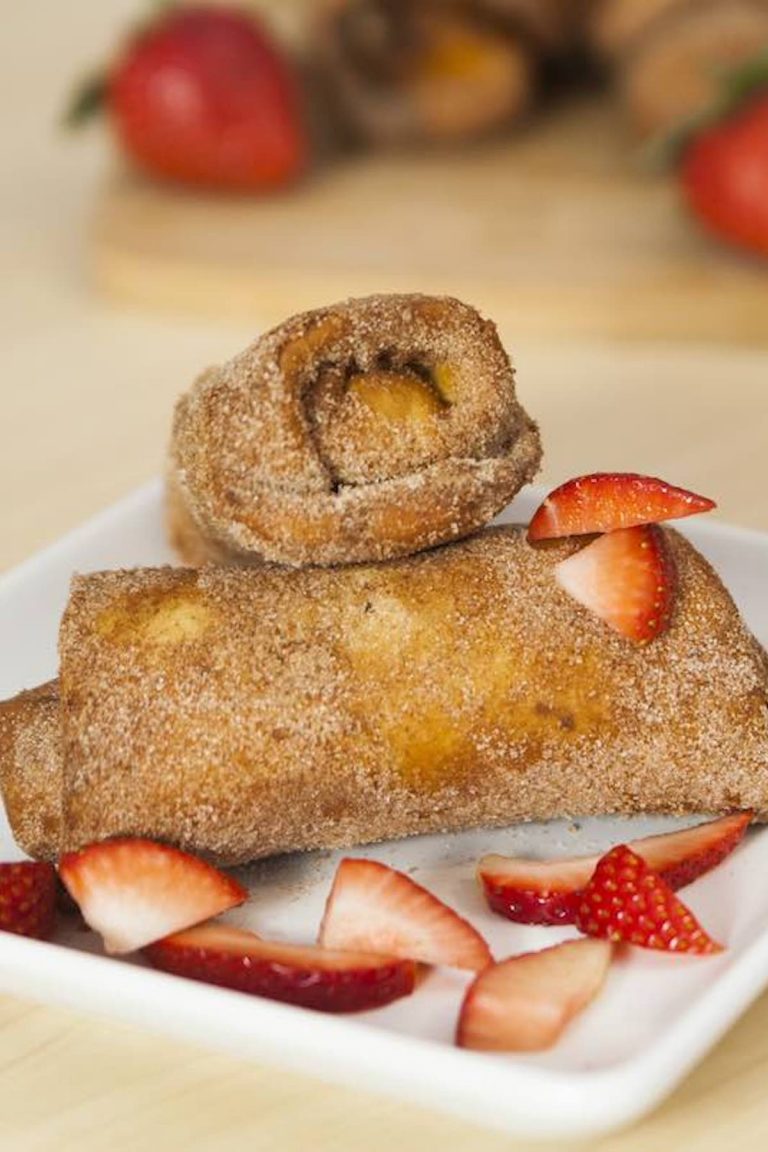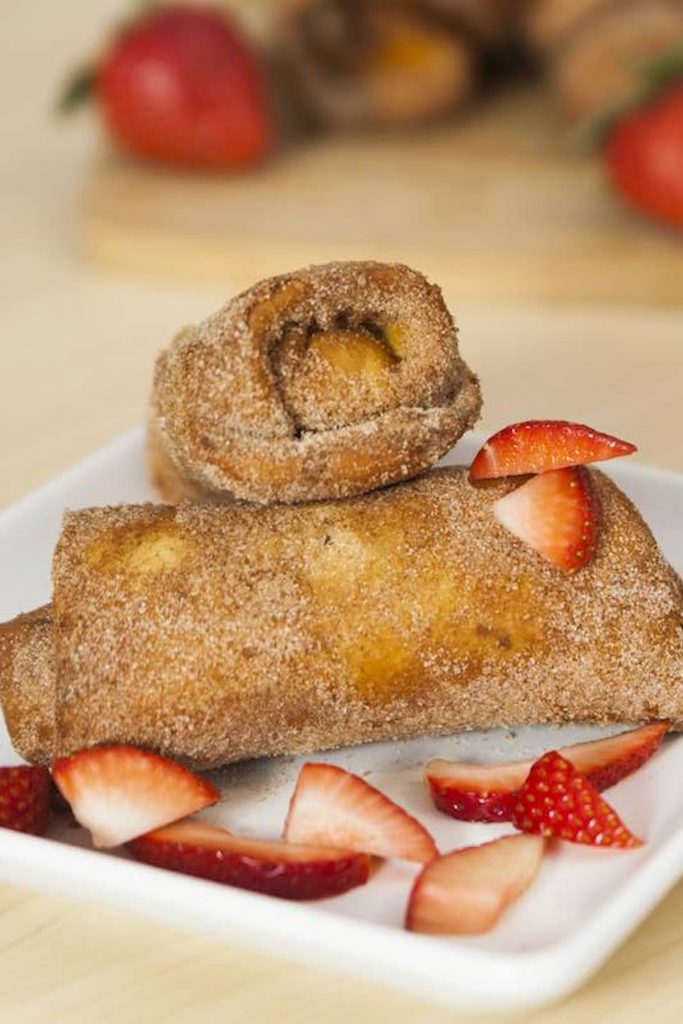 These deep-friend Xangos are irresistible! The best part? They're restaurant-quality delicious yet simple to make.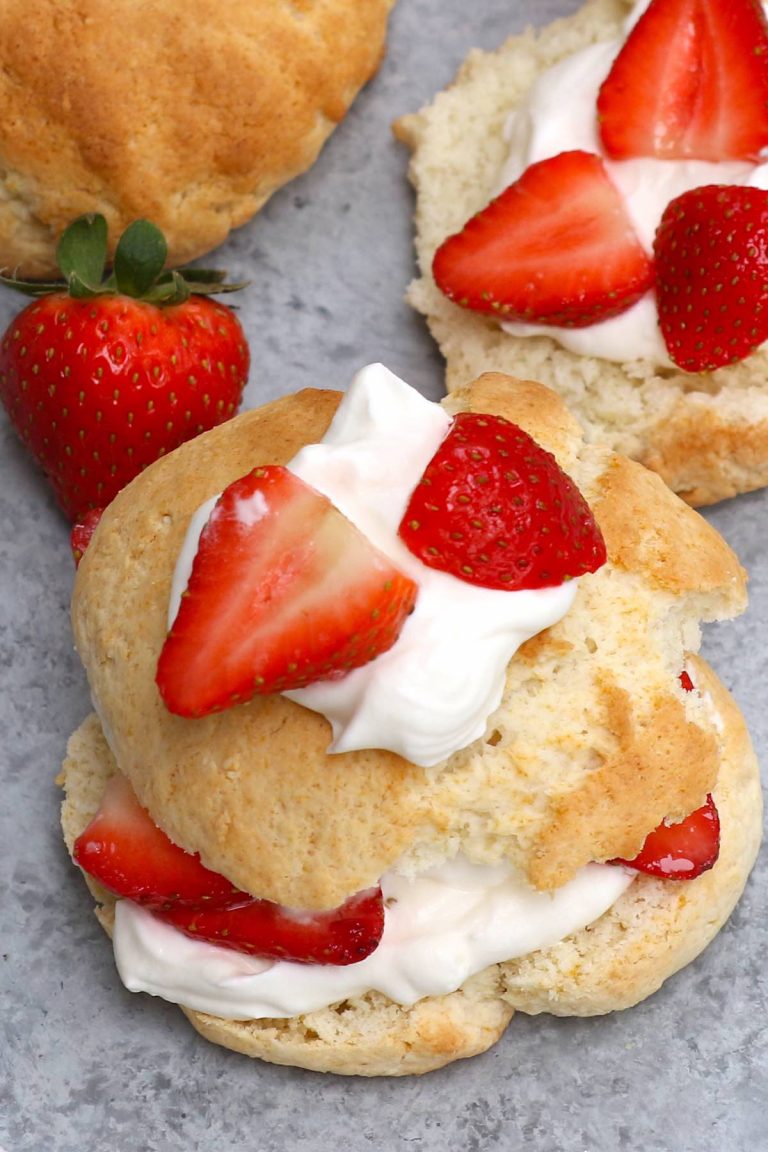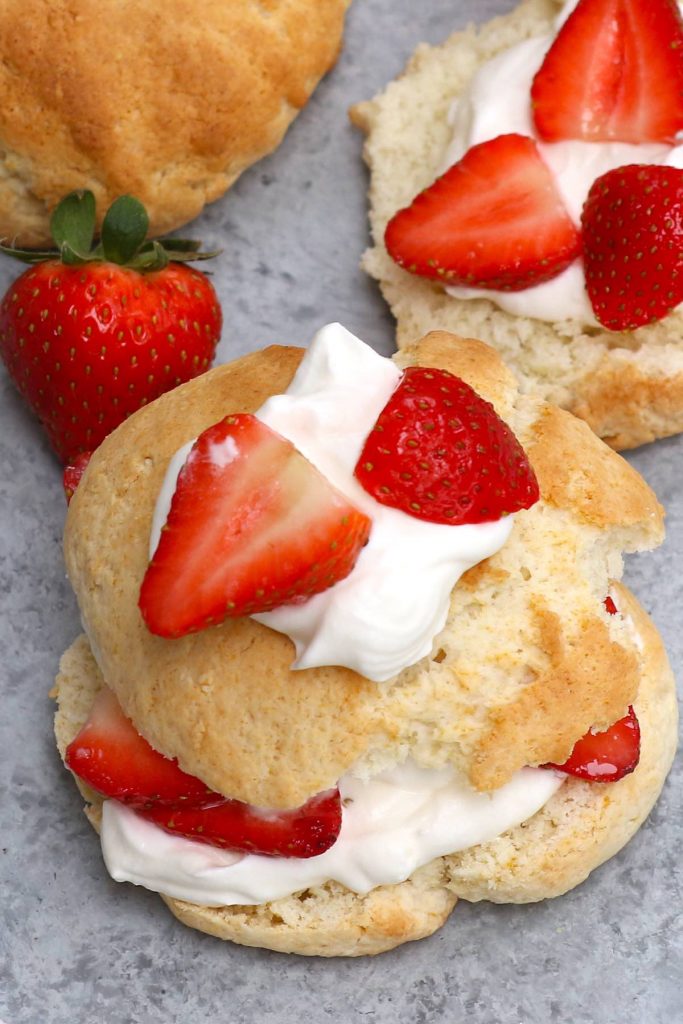 Strawberry shortcake has never been so simple to make. With the help of Bisquick pancake mix, this strawberry cake is a decadent dessert the whole family will love.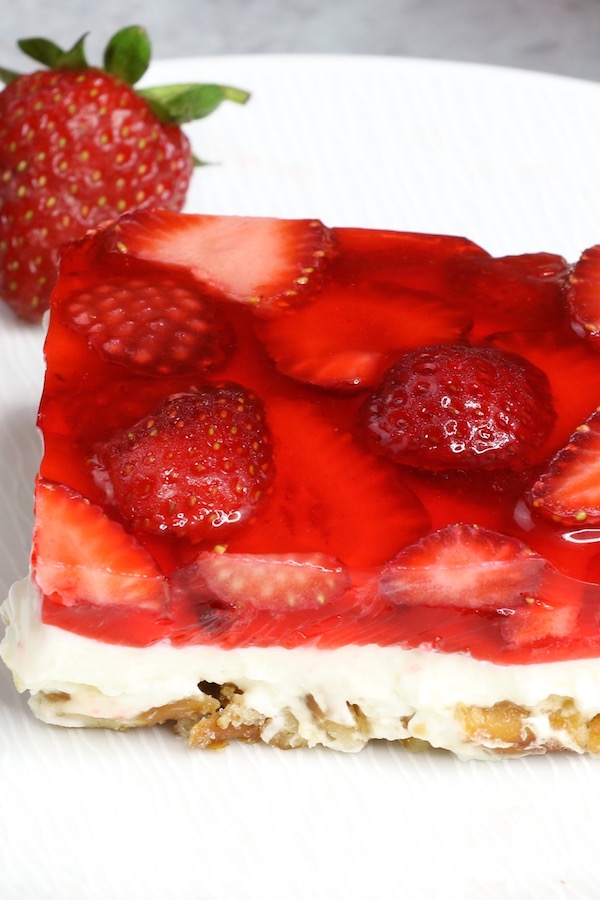 Mixing salty and sweet flavors together, this strawberry pretzel salad is creamy and delicious. Made with fresh strawberries, cream cheese, and Jell-o, this dessert is a summertime hit with any crowd.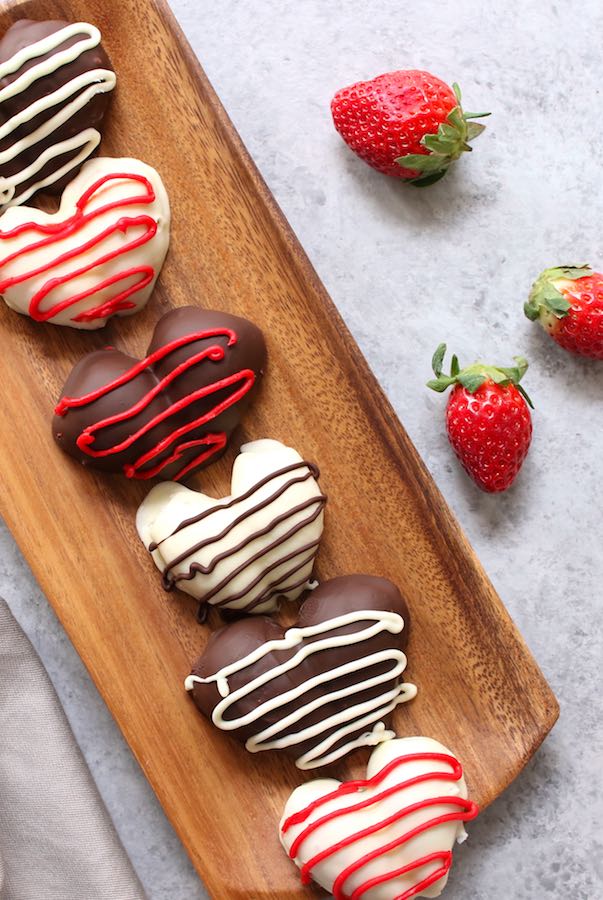 An irresistible treat for Valentine's Day, Mother's Day, or as a dessert for your next romantic evening at home, chocolate-covered strawberries are simple to make and always delicious.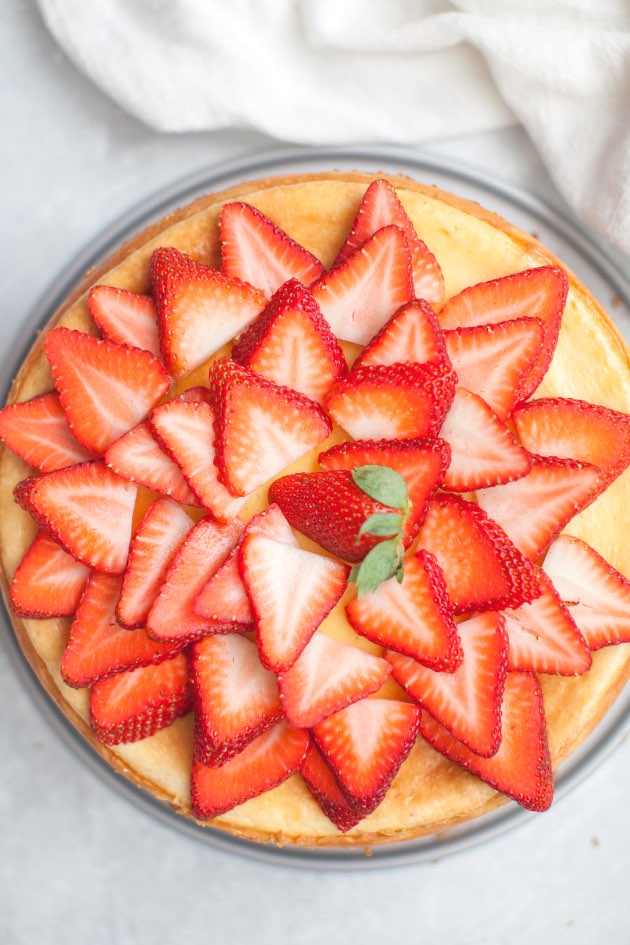 This creamy, decadent strawberry white chocolate cheesecake is a dessert so yummy, it belongs front and center on your holiday table. Bring this cake to a potluck and you'll be the most popular guest of the evening.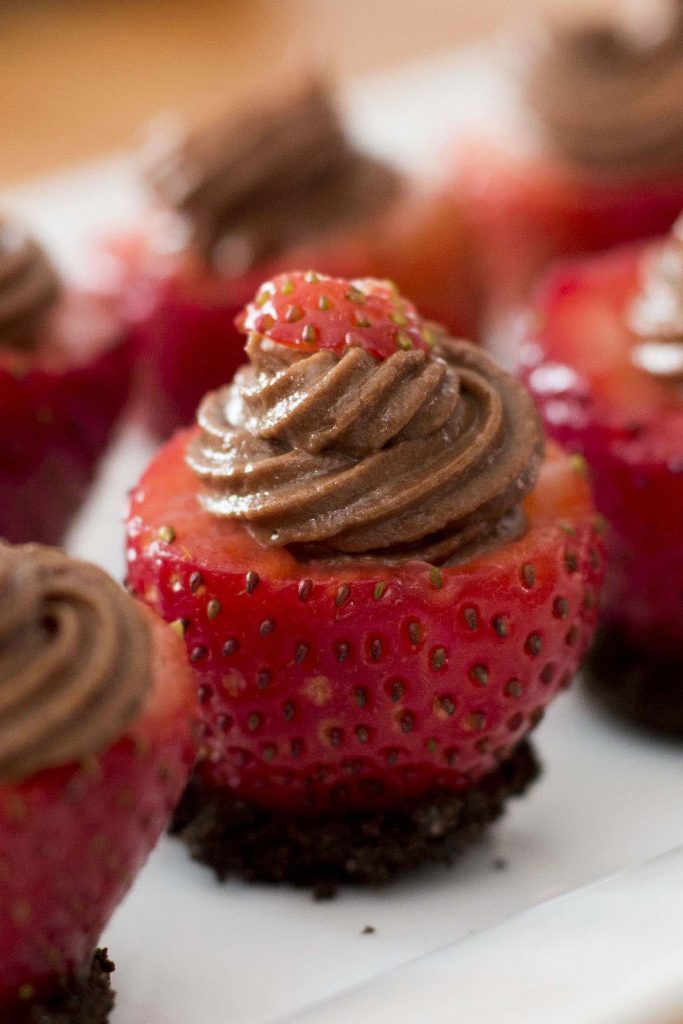 Stuffed with creamy chocolate cheesecake, these strawberries are a no-bake dessert that's ready to serve in just 15 minutes. Impressive and delicious, these are great for guests. Bonus: they keep well, so they can be made ahead of time.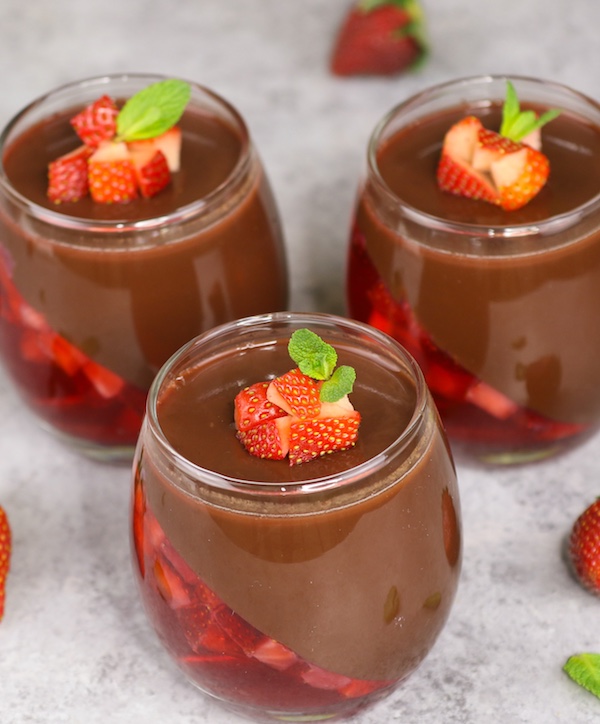 This strawberry chocolate mousse dessert is fitting for any occasion. Always a crowd-pleaser, this sweet treat is savory and easy to whip up.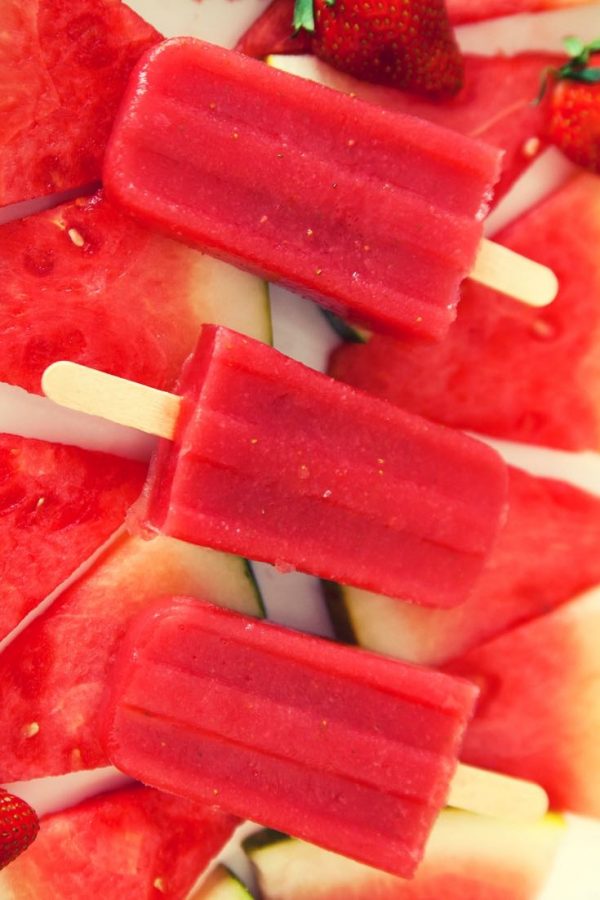 A tasty way to beat the heat, these watermelon popsicles are way better than store-bought, don't have any added sugar, and they're easy to prep. What more can you ask for?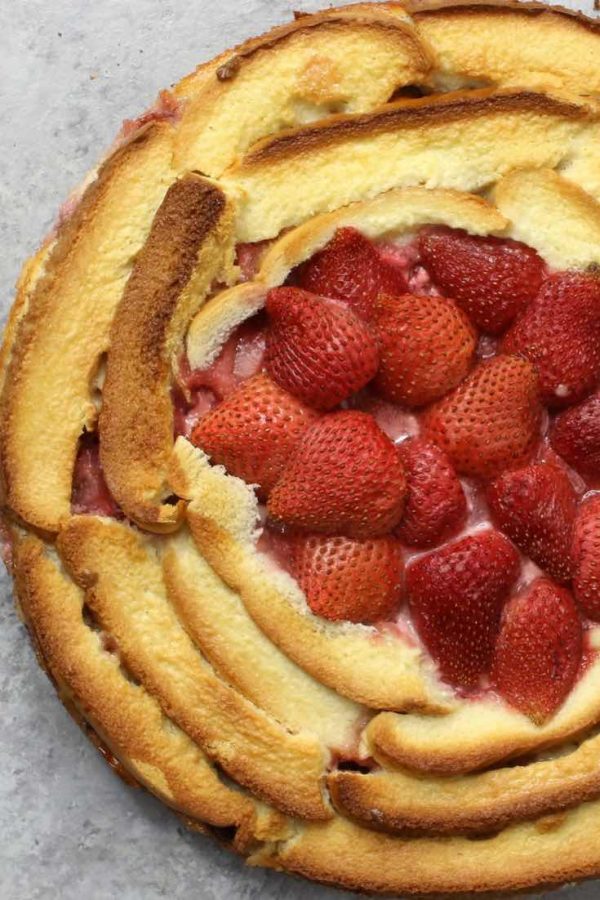 Sweet and tasty, this strawberry bread pudding is made with leftover bread crust, fresh strawberries, and creamy cheesecake filling. As decadent as it sounds, this dessert is simple to make and everyone loves it!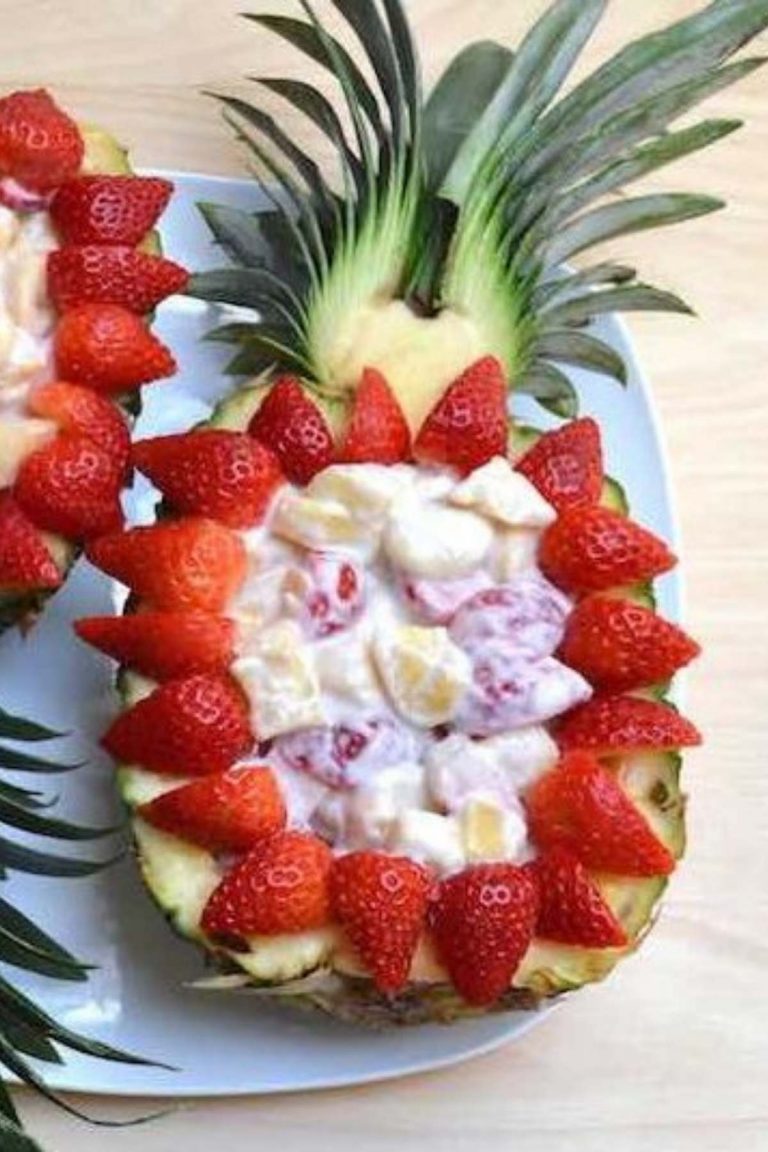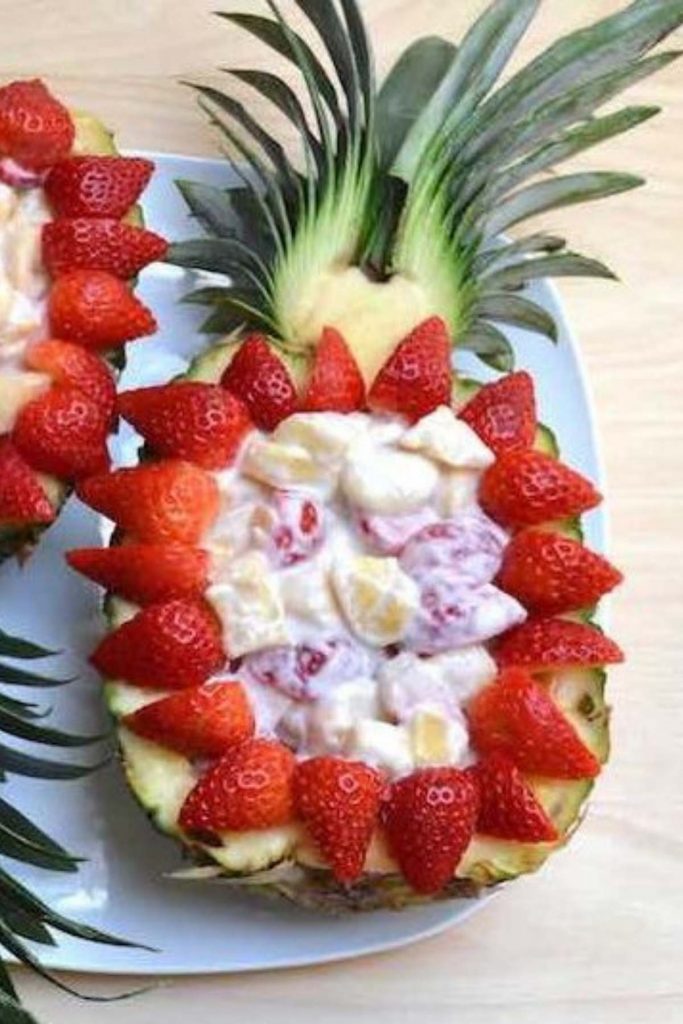 This creamy cheesecake dessert is a must for your next summer shindig.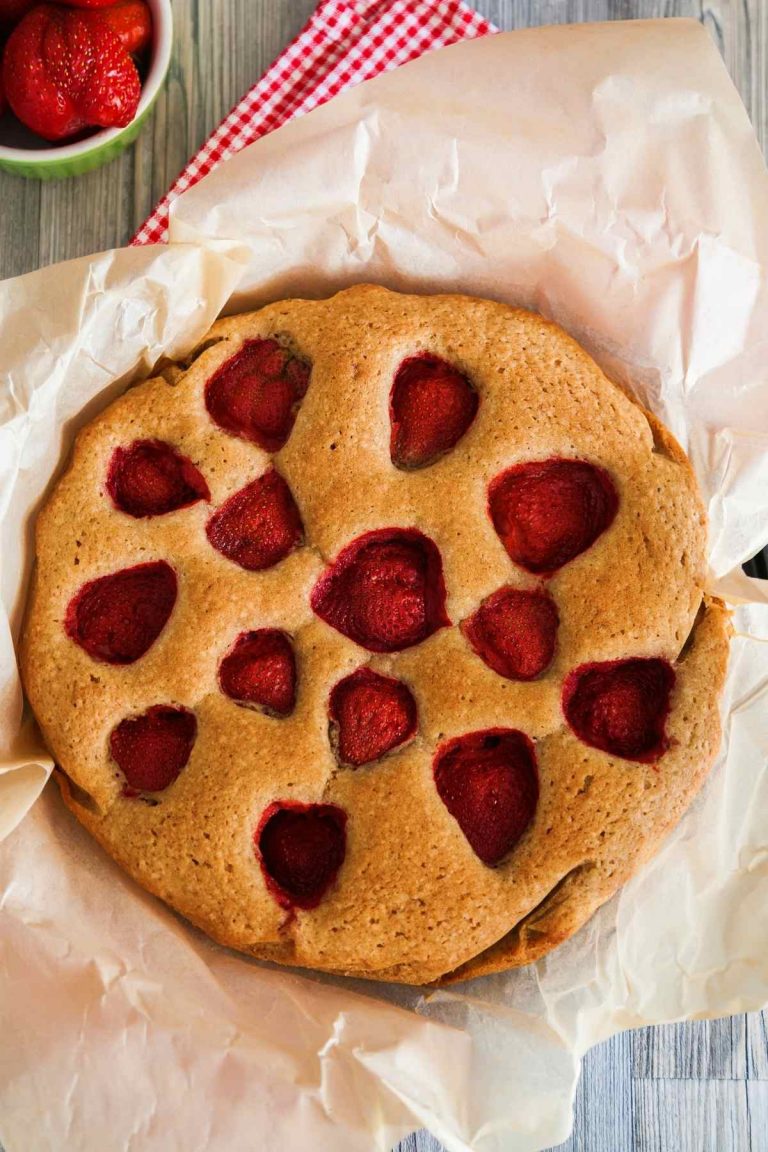 This simple and delicious strawberry cake is a classic recipe that will be devoured in no time.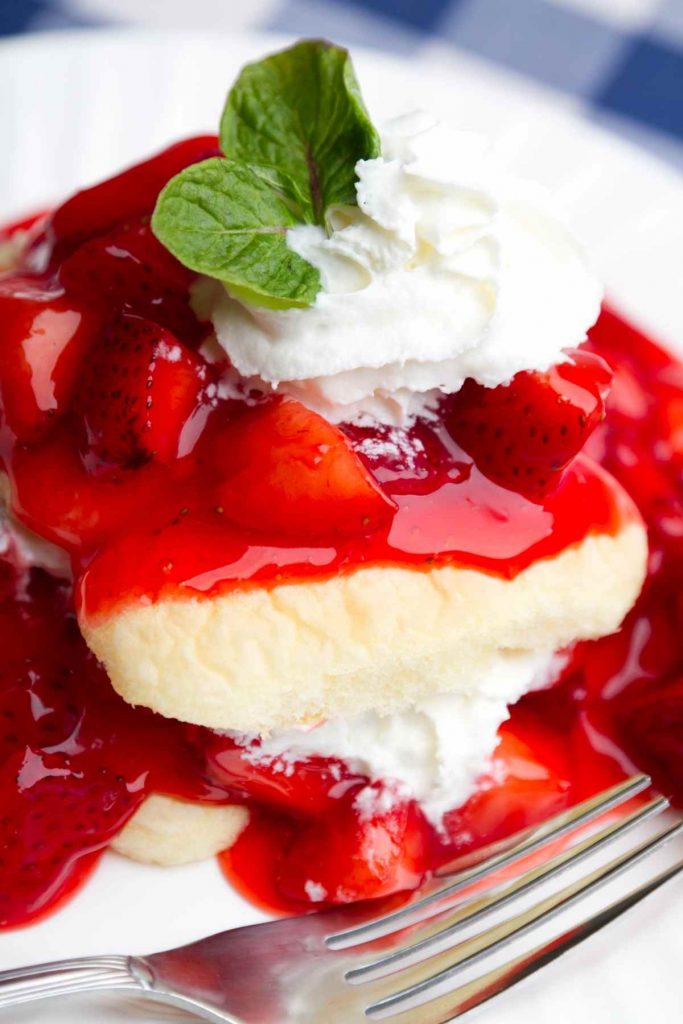 For birthdays, holidays, or any other special occasion, a classic strawberry shortcake is always a good idea. This traditional recipe is loaded with flavor and it's also easy peasy to make.
You've had strawberry rhubarb pie but have you ever had this strawberry rhubarb pie? Now this one is the real deal. Covered in a flaky crust with a mouthwatering filling, this is the pie of all pies!
You won't believe how simple and quick these tasty strawberry crepes are to make! With just two ingredients and 15 minutes to spare, these tasty treats are ready to go!
Smooth, creamy, and savory, homemade strawberry ice cream is so easy to make, you'll be eating it all summer long!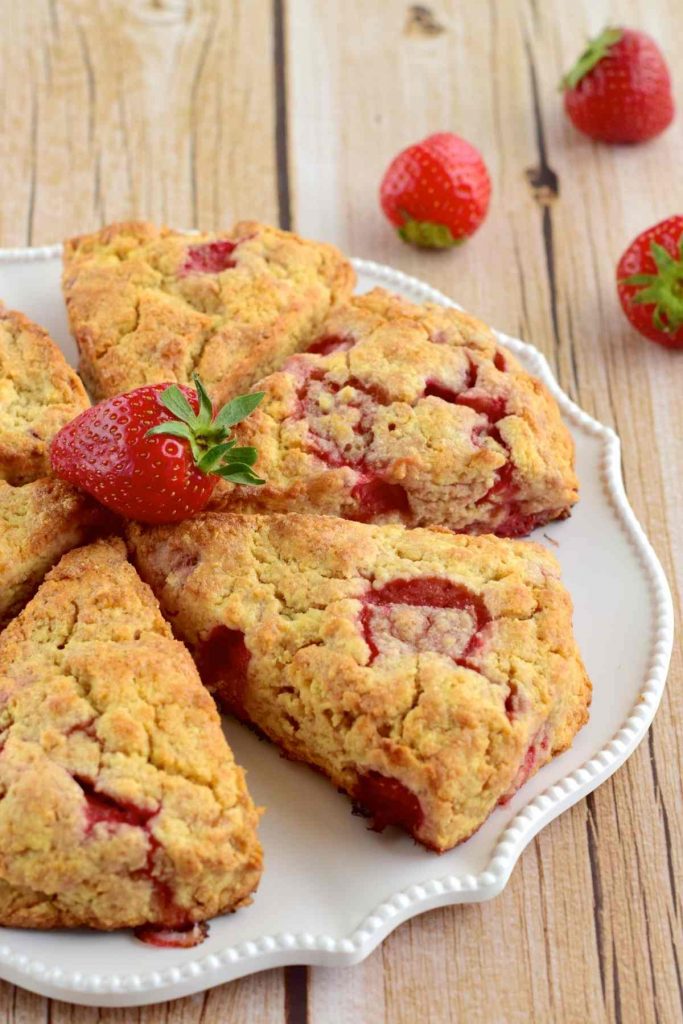 A delectable strawberry scone pairs perfectly with your tea or coffee. Get your day started on a slightly sweet note with these tasty homemade scones.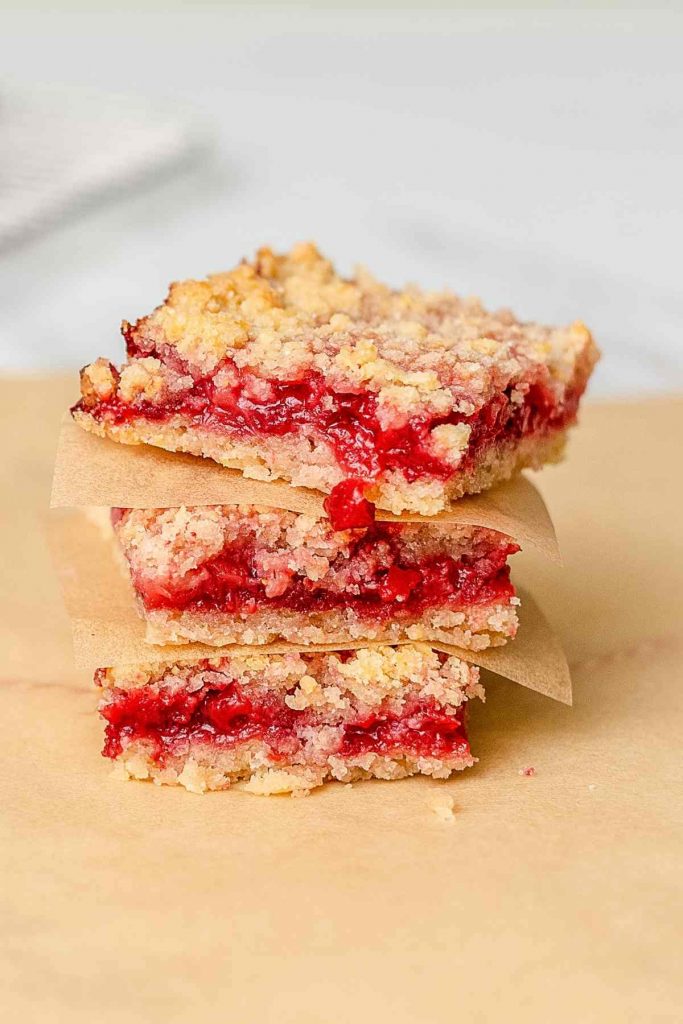 Buttery and delicious, these strawberry crumb bars are a great dessert or snack. Either way, they're irresistible.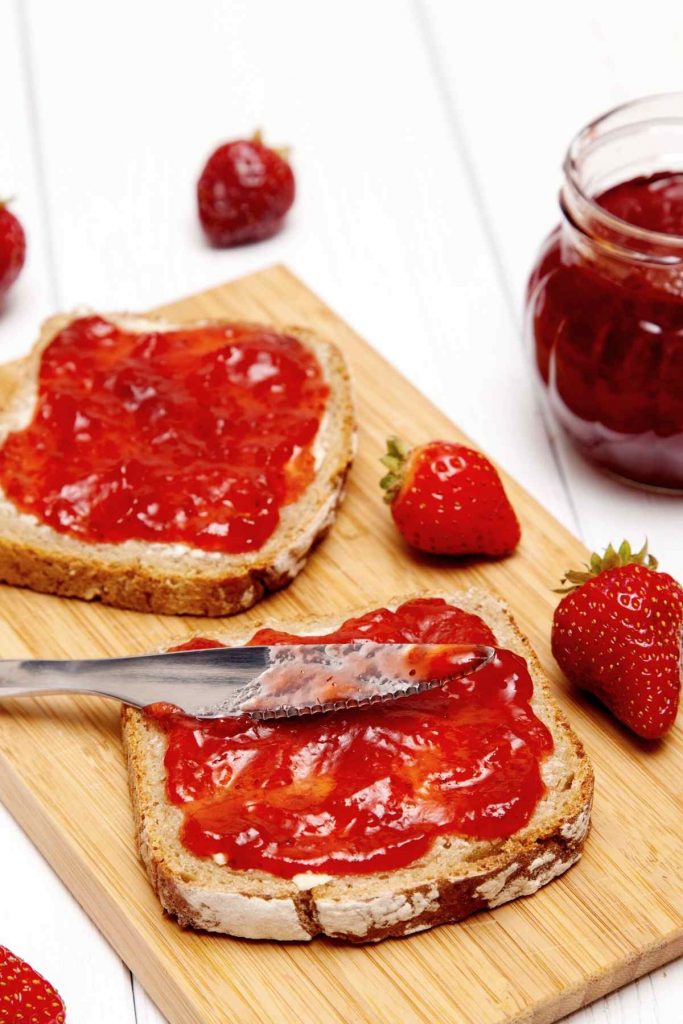 Pectin-free, this homemade strawberry jam is the best way to preserve your fresh strawberries. The whole family will fight over this jam!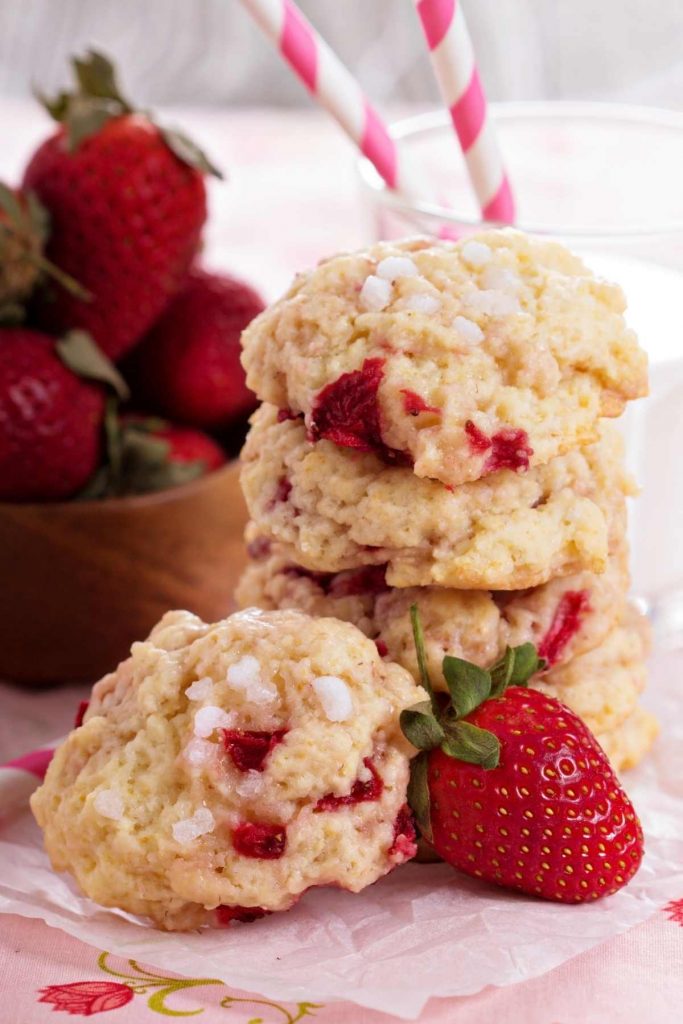 Made with strawberries and bananas, these tasty cookies are buttery and delicious. They're great to have on hand if unexpected company shows up for coffee.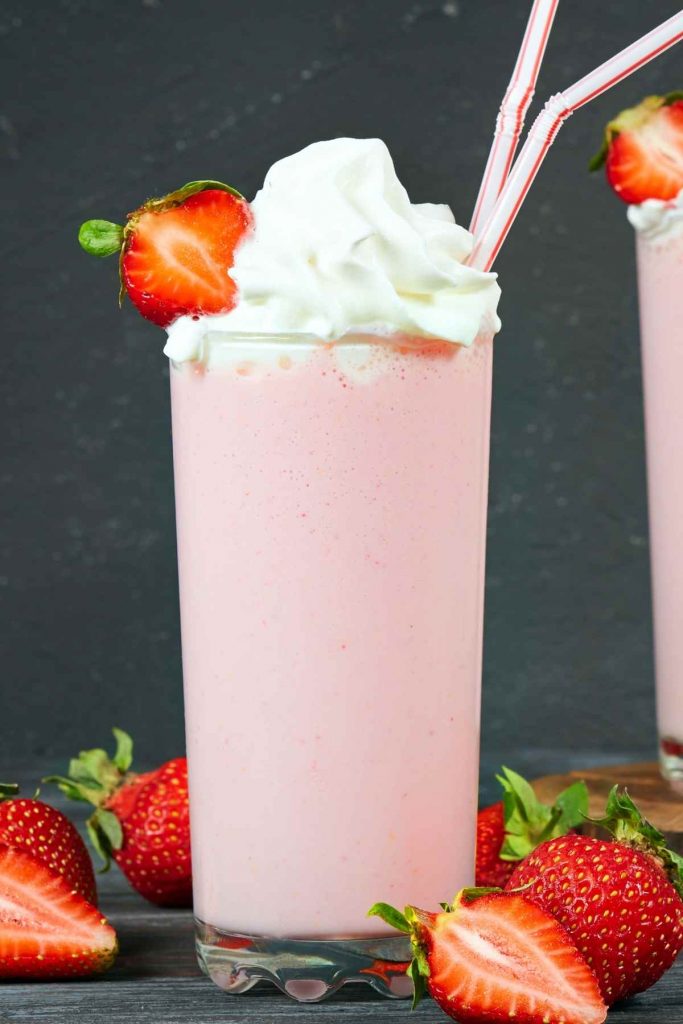 Classic and delicious, a good old-fashioned strawberry milkshake just hits different. Made with fresh strawberries, this is a popular summertime beverage.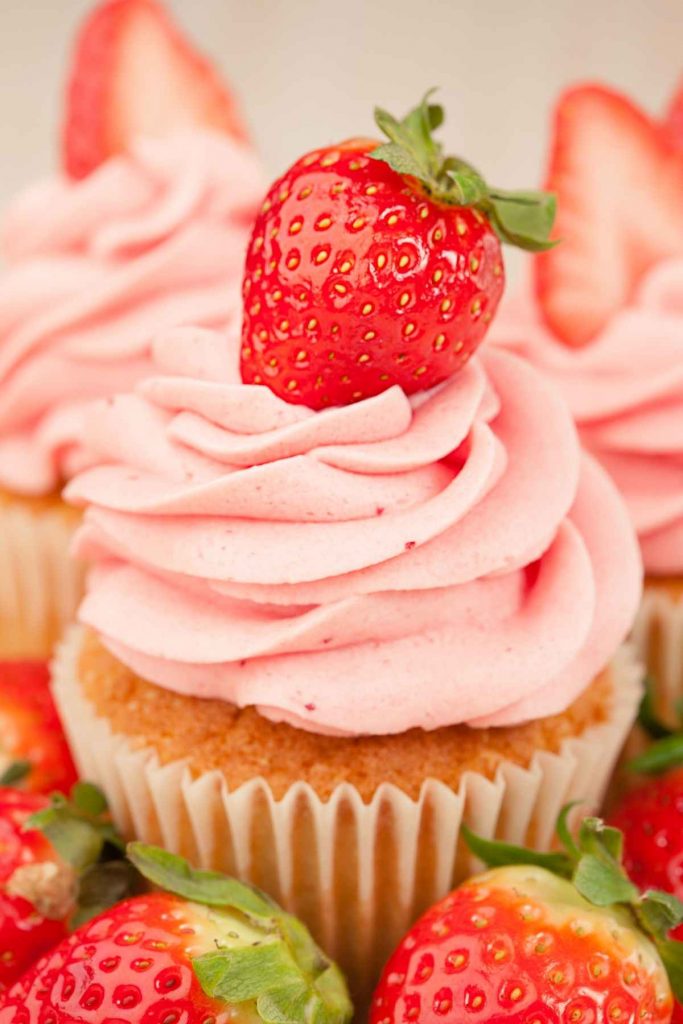 Fluffy and moist, these cupcakes are made from scratch. New to baking? No worries. This simple, step-by-step recipe is foolproof.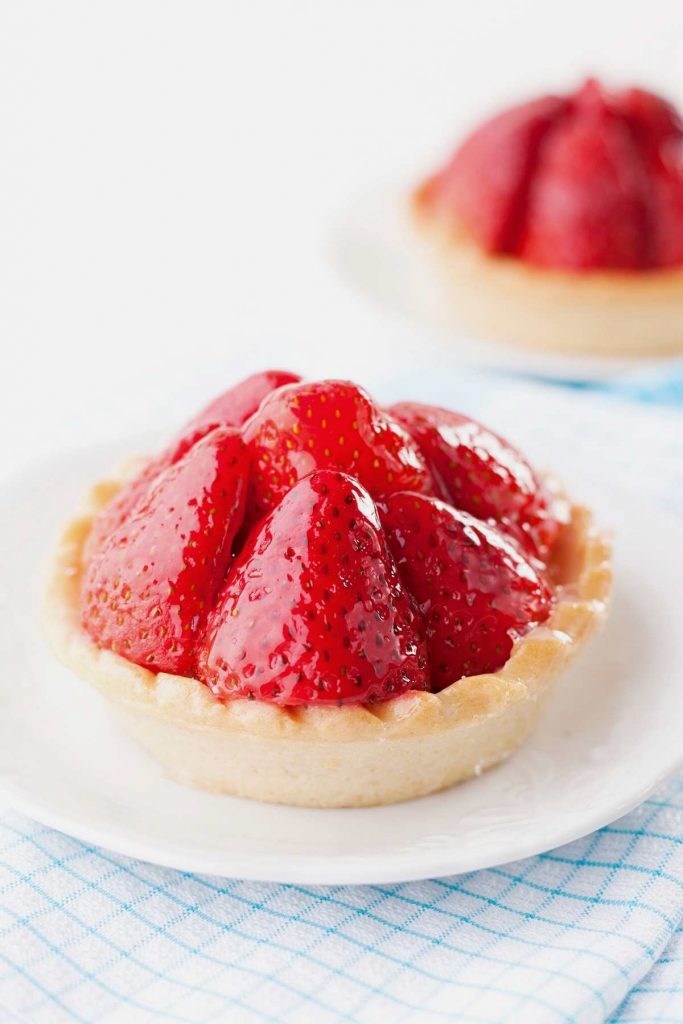 A sweet and tangy tart topped with fresh fruits and a delectable strawberry glaze, these impressive desserts will definitely wow your guests.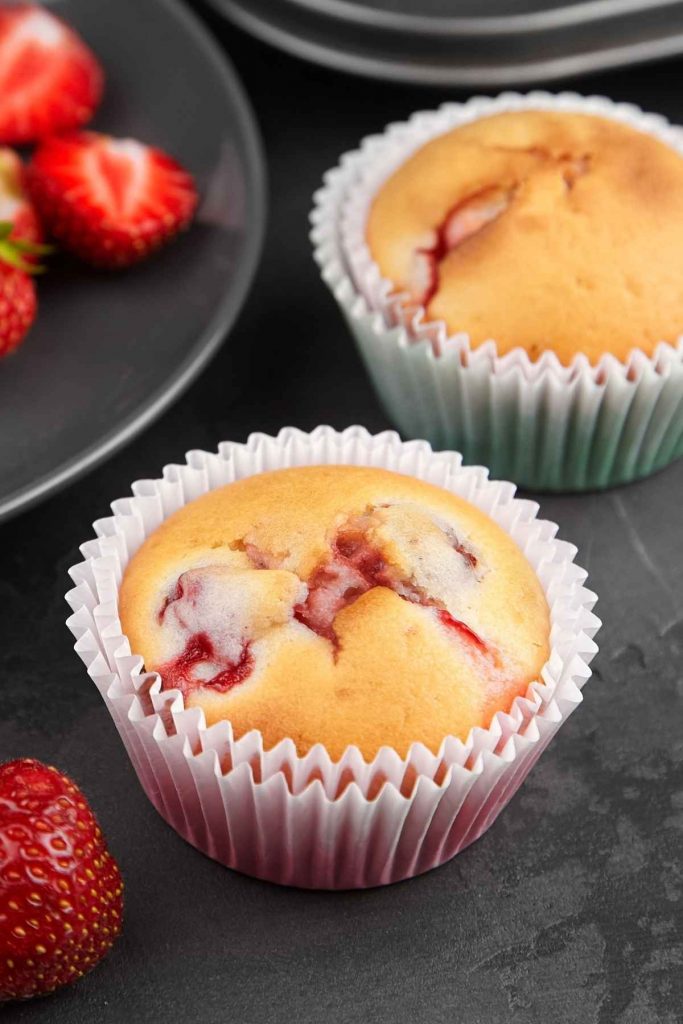 Loaded with fresh berries and moist chewiness, these yummy muffins are a great breakfast or snack idea.
We already know chocolate and strawberries are made for each other so it's no surprise that strawberry brownies are actually amazing!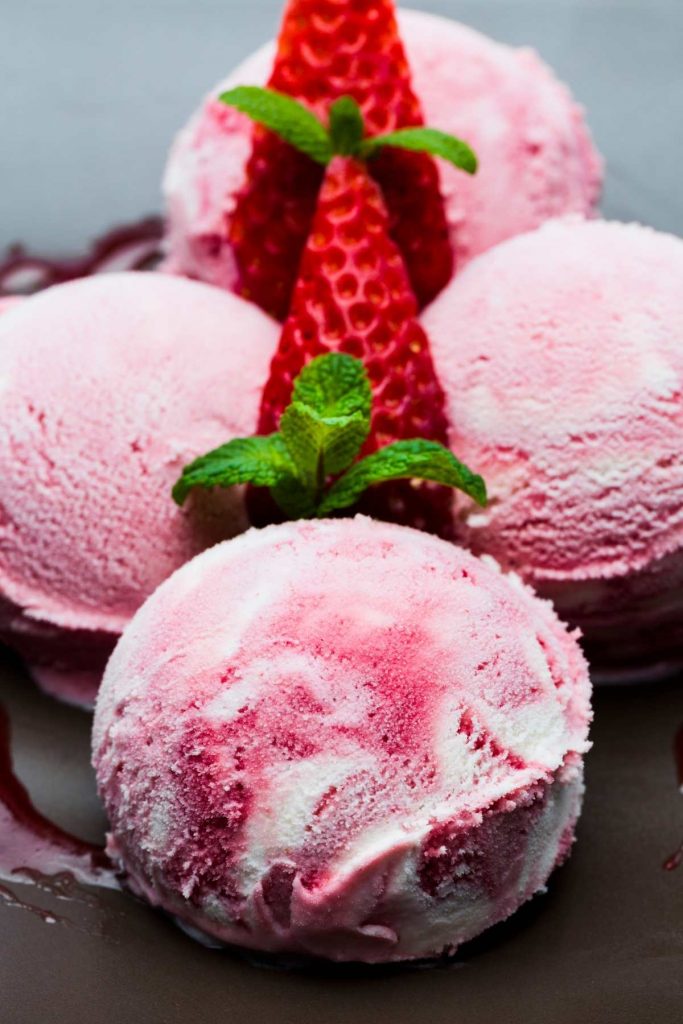 This egg-free dessert is perfect for any occasion. Cool and refreshing, this summertime ice cream recipe is a cinch to prepare in your ice cream maker.
The easiest recipe of all time, this strawberry dump cake will be your go-to for any potluck or last-minute event.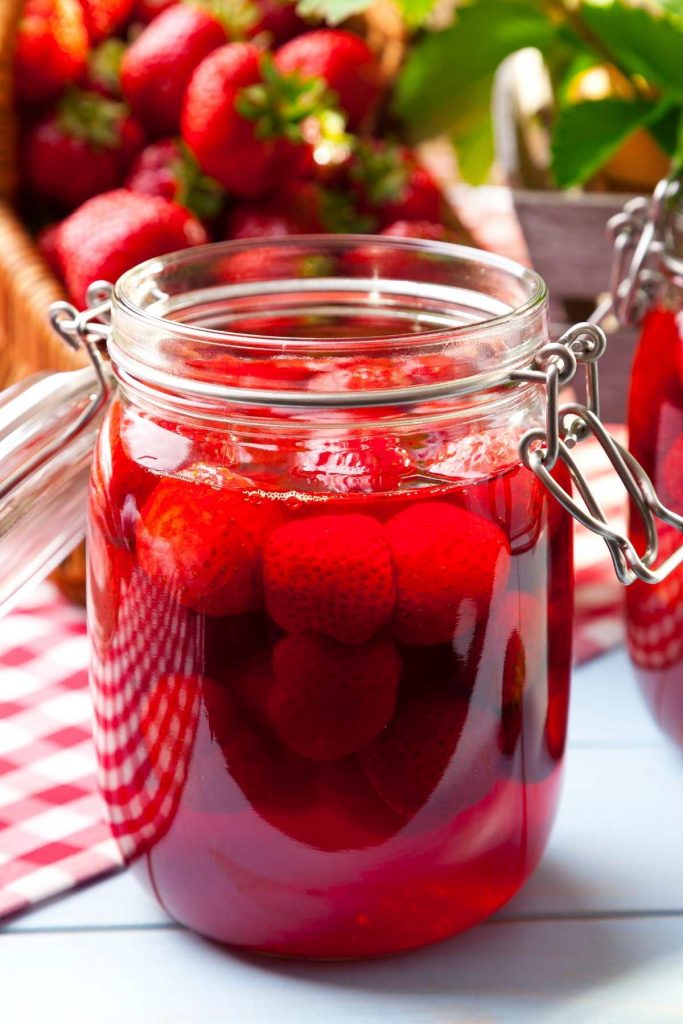 Fresh and sweet with chunks of real strawberries, this compote is perfect for crepes, ice cream, desserts, or for serving on toast.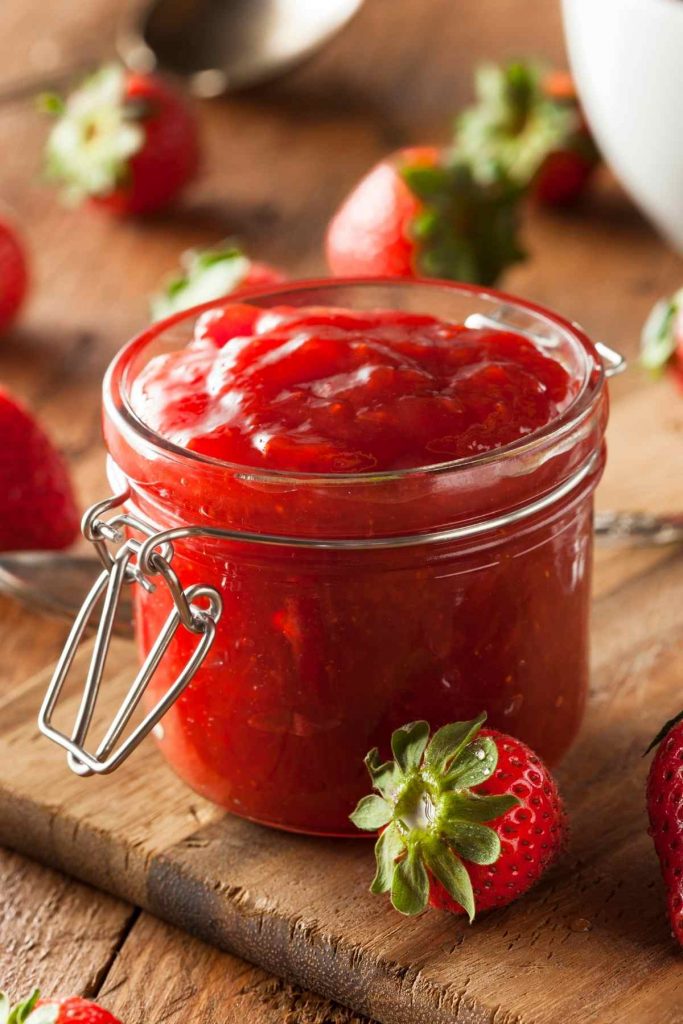 This seedless strawberry jelly is a smooth homemade jelly your whole family will love. You will be hard-pressed to find a store-bought version that compares.
With crunchy oats topped with streusel, this strawberry rhubarb crisp is simpler to make than pie and just as delicious.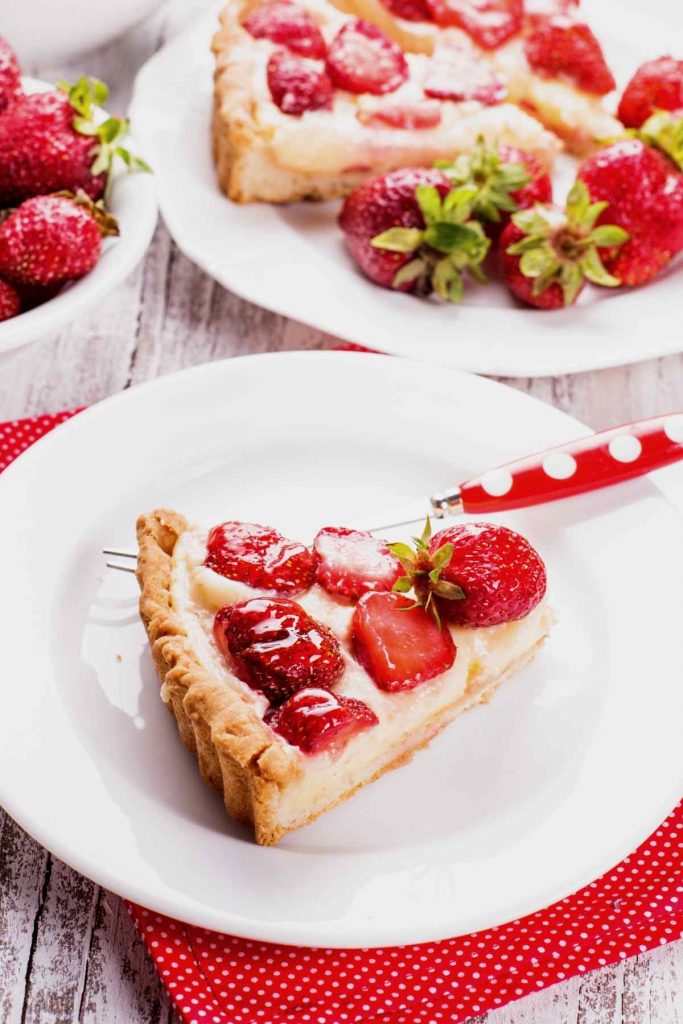 Creamy and sweet, this strawberry pie is topped with fresh fruit and a sweet glaze. In other words, it's irresistible.
Moist, fluffy, and sweet, this strawberry lemonade cake is made with a tangy jam and frosting. Plus, you can make this stunning cake ahead of time. You can even freeze the layers and have them ready whenever you're in a cake pinch! It's a guaranteed crowd-pleaser with any crowd!
The perfect combination of cookie and cake, these sweet treats are made with tasty strawberries and decadent white chocolate. The combination is absolutely perfect. Go ahead and see for yourself!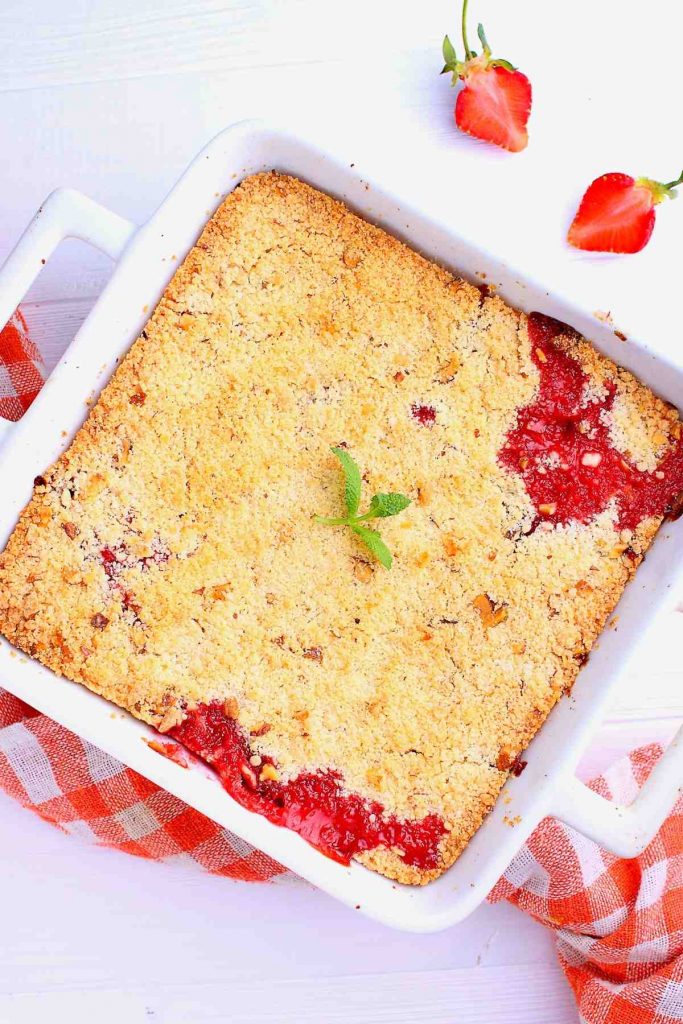 Sweet, tart, rich, and savory, this impeccable strawberry cobbler is the only dessert your family will ever want to have again. Bonus: it's easy to make!
Fluffy and delicious, these strawberry donuts beat the boxed kind any day! Easy to make with only a handful of ingredients, these are always a hit.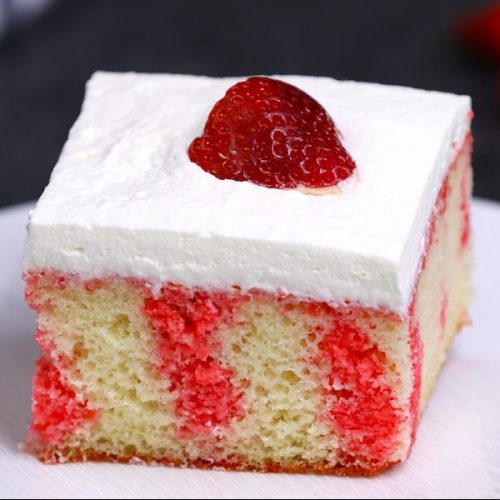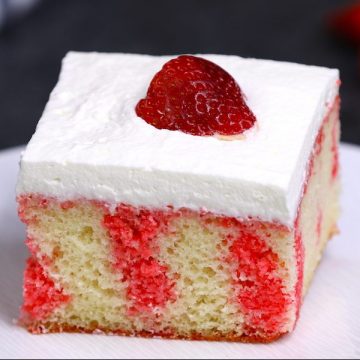 Best Strawberry Dessert Collection
Loaded with strawberry deliciousness, this Jell-o poke cake is a classic make-ahead dessert that's perfect for the holidays or your next potluck.
Print
Pin
Rate
Ingredients
15

ounces

white cake mix

1 box

ingredients called for on cake mix package

eggs, oil and water

3

ounces

strawberry jello powder

1 small box

1

cup

boiling water

3 1/2

cups

whipped cream

beaten until stiff

1

pint

strawberries

halved
Instructions
Grease a 13×9 inch baking pan with oil or nonstick cooking spray and set aside.

Prepare cake batter according to package instructions and pour into pan.

Bake cake and remove from oven.

While still warm, poke holes an inch deep all over the cake using the handle of a wooden spoon.

In a medium measuring cup, combine jello powder and boiling water. Stir slowly for a minute to dissolve completely and then cool slightly for 5 minutes.

Pour jello evenly over the surface of the cake, and place in the fridge to chill for at least 2 hours.

Using a spatula, carefully spread whipped cream on top of the cake.

Arrange 20-24 strawberry halves spaced evenly across the top. Serve and enjoy!
Tried this recipe?
Follow or tag us on Pinterest @izzycooking