Spanish tapas are delicious appetizers for you to host a party, or sample a variety of small plates. We've rounded up the most popular and authentic Spanish Tapas Recipes for you to try at home!
If you've enjoyed them in Spain, or at a local Spanish restaurant, you know there are many delicious options. They're great to share with friends.
In Spain, many people head to the bars for a beer or a cocktail and some tasty nibbles called tapas. Served on small plates and meant for sharing, tapas are the perfect light bite to have before dinner.
From seafood to vegetables to meat and cheese, you'll get inspired.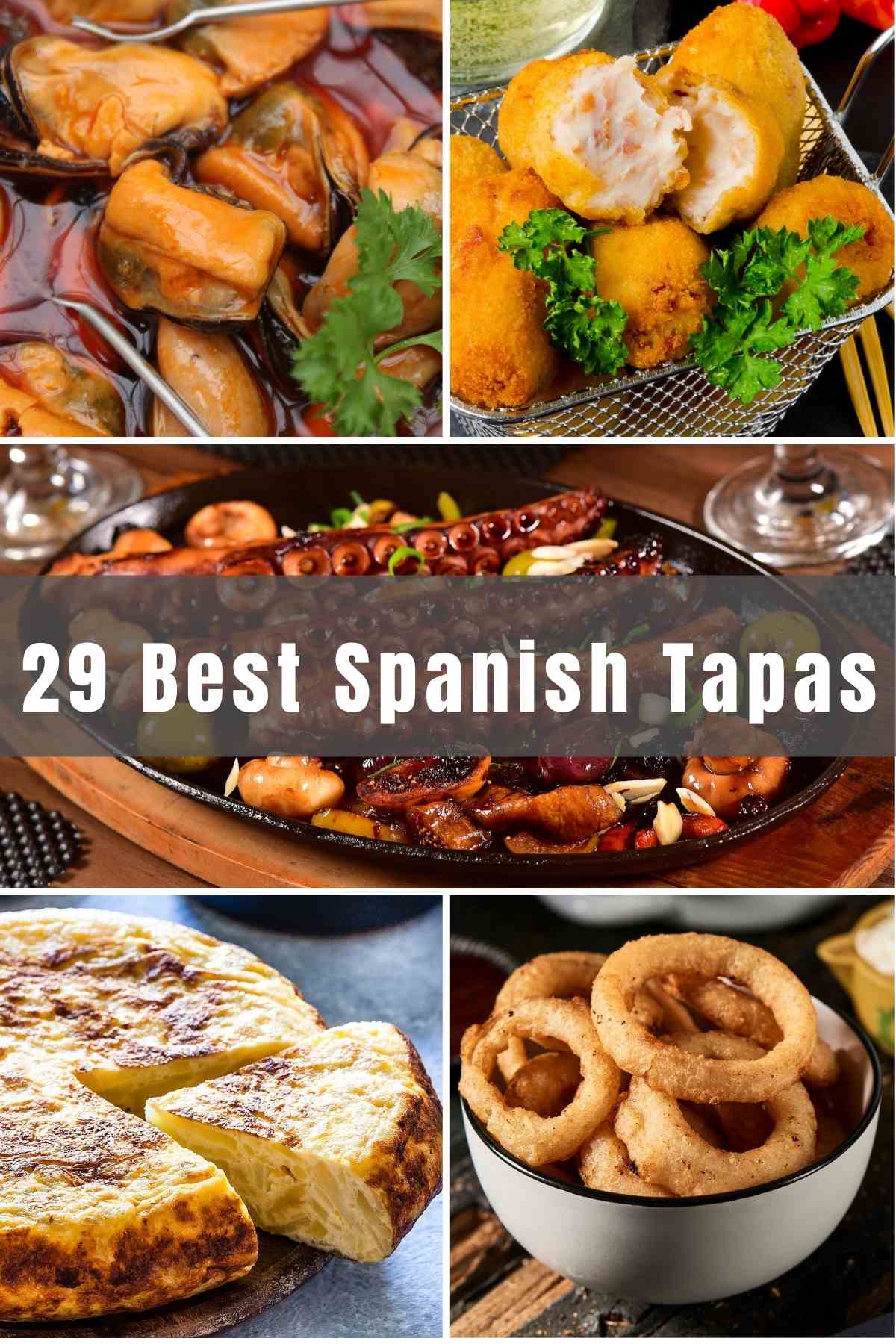 Popular Spanish Tapas Ideas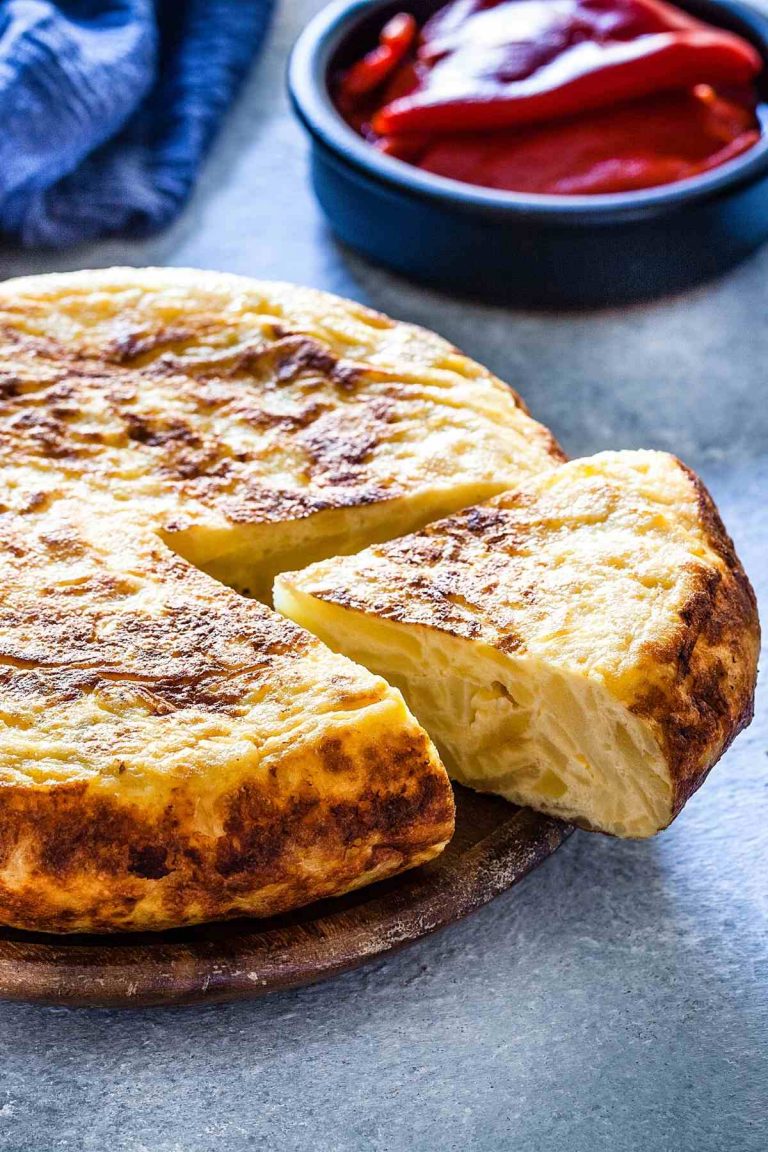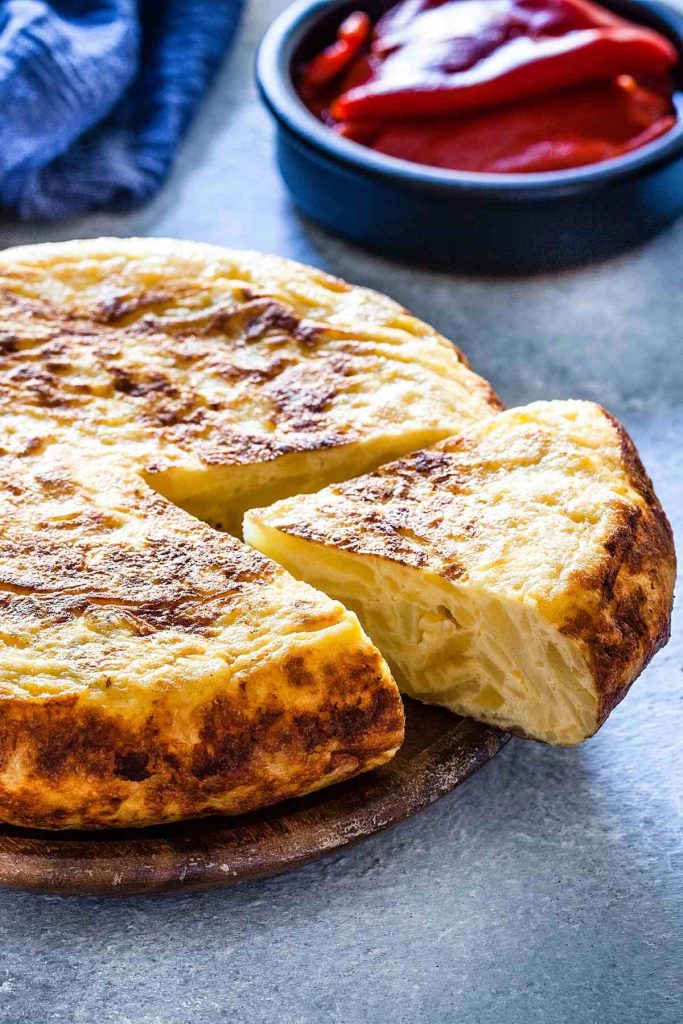 This Spanish version of an omelette is hearty enough for dinner!
Loaded with potatoes, onions, and eggs, it's closer to a frittata. Enjoy it with a green salad for a satisfying meal.
These tender croquettes are filled with salty serrano ham.
They're best enjoyed hot, so gobble them up as soon as they're ready!
There's nothing like crisp, seasoned potatoes. Served with tomato sauce for dipping, they would also be perfect as a side dish for dinner!
If you love seafood, give this recipe a try. The shrimp is perfectly flavored with garlic, and the dish takes just 10 minutes to make.
Perfect as a salty snack, these olives are mixed with almonds for a delightful crunch and are served warm.
Made with butter, garlic, lemon juice, salt, and pepper, you probably have all of these ingredients in your fridge and pantry.
And in just 10 minutes, you'll be enjoying these tender and flavorful mushrooms.
Everyone loves potato salad and this one is delicious! It includes a can of tuna, so will definitely leave you feeling satisfied when you're looking for a light snack.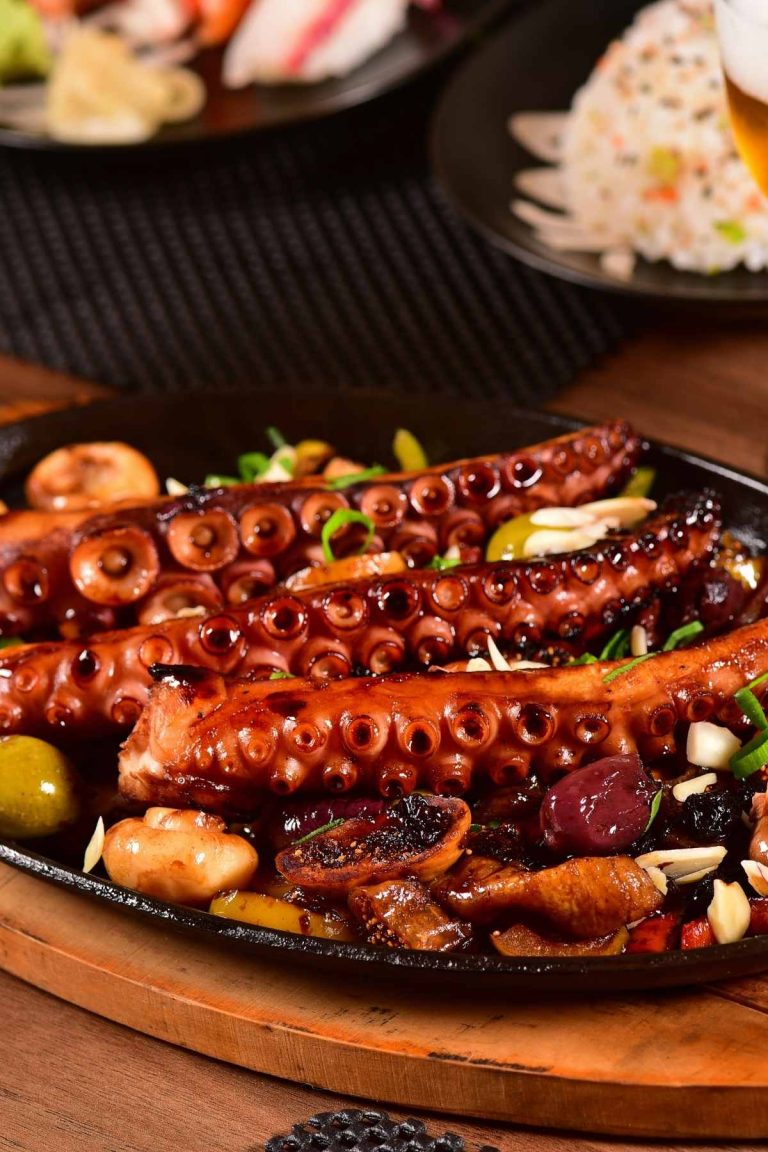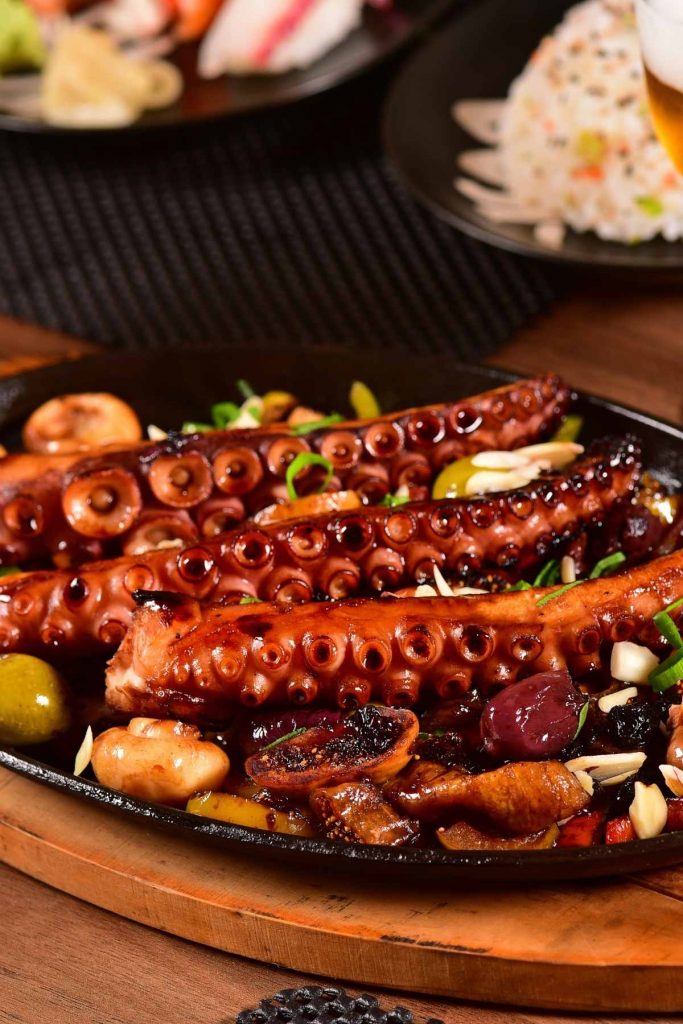 Tender and delicious, this grilled octopus is flavored with garlic, fennel, and paprika.
Serve it with some crusty bread for the perfect snack.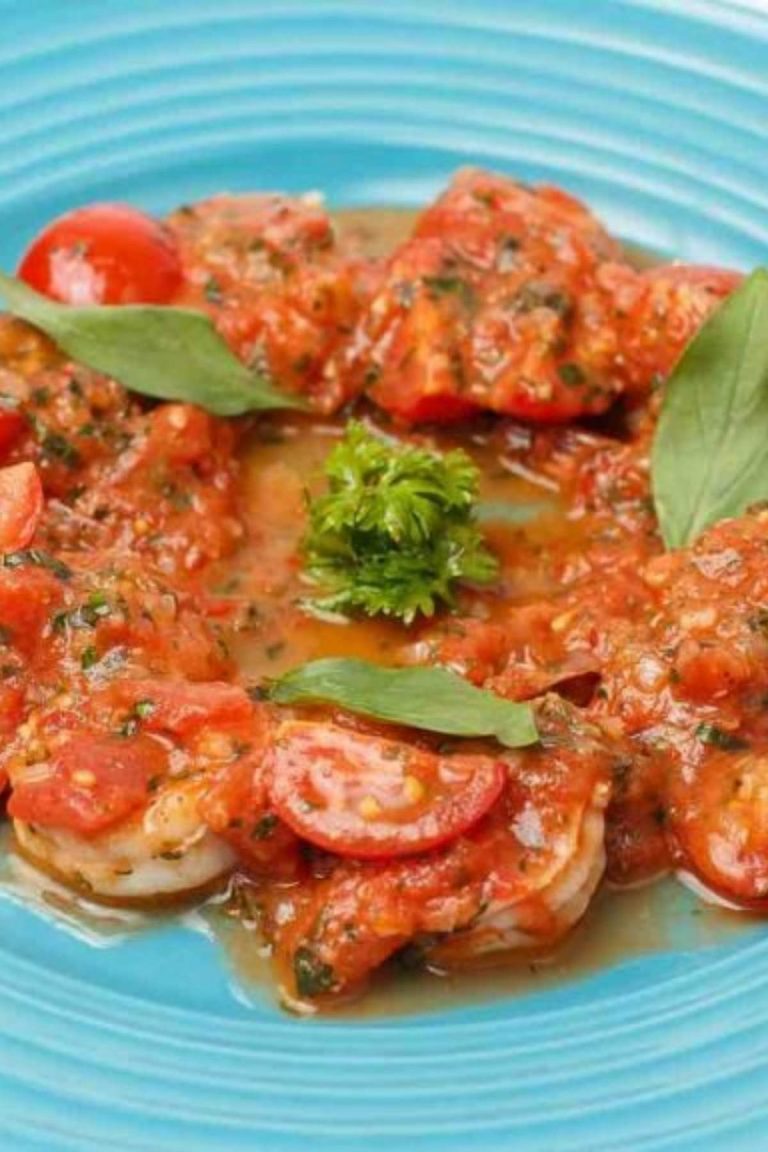 Here's a recipe for a one-pan meal that everyone will love scooping out of the dish.
Seasoned shrimp and delicious chorizo are cooked in a tomato sauce for the perfect appetizer to be served alongside crusty bread or enjoyed on its own.
Sometimes you want to nibble on a lot of tasty treats! This cheese board features a variety of Spanish cheeses, ham, sausage, almonds, and olives.
It's perfect to share with family and friends!
Known for its rich flavor, chorizo sausage is great as a small plate dish.
Serve it with some bread and slices of cheese for a light dinner.
Similar to a flatbread, this tasty snack is served on ciabatta bread with fresh tomatoes, garlic, salt, and a splash of lime juice.
Made with ground beef and ground pork, these saucy meatballs are delicious as a tapas, or as a main dish.
Wondering what to do with your garden-fresh tomatoes?
Use them in this recipe! Flavored with salty anchovies and capers, serve this dish with crusty bread at your next barbecue!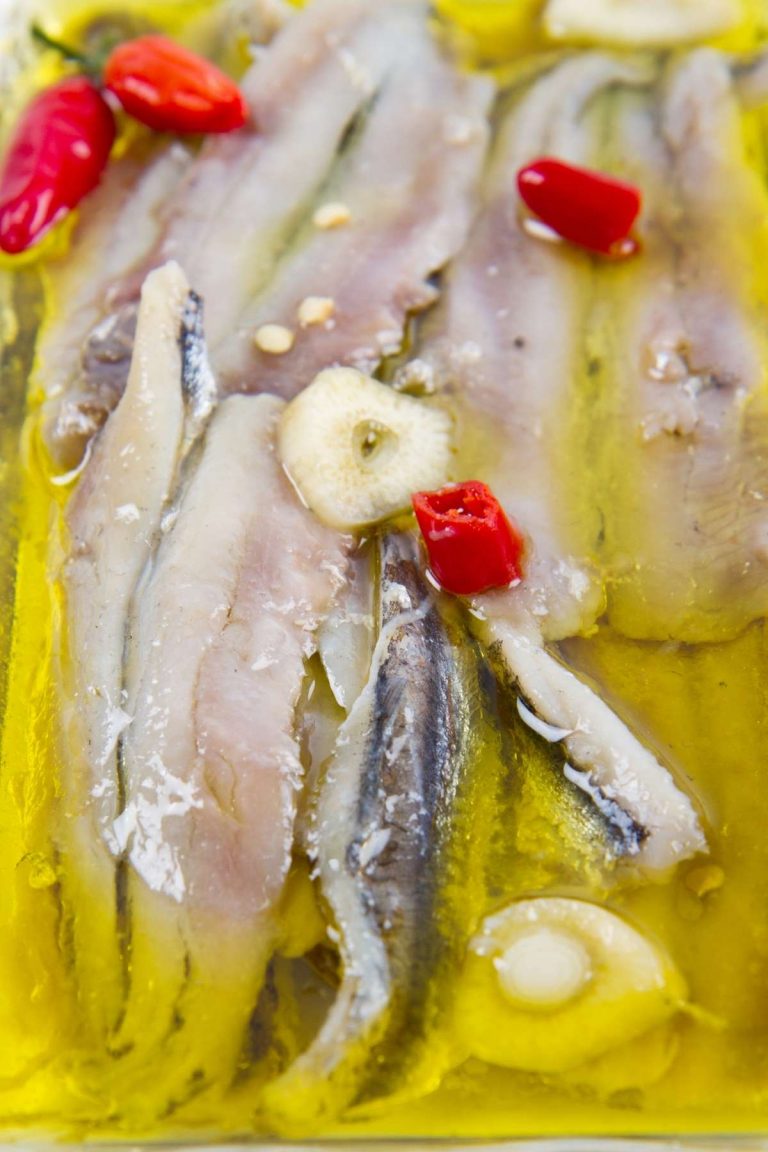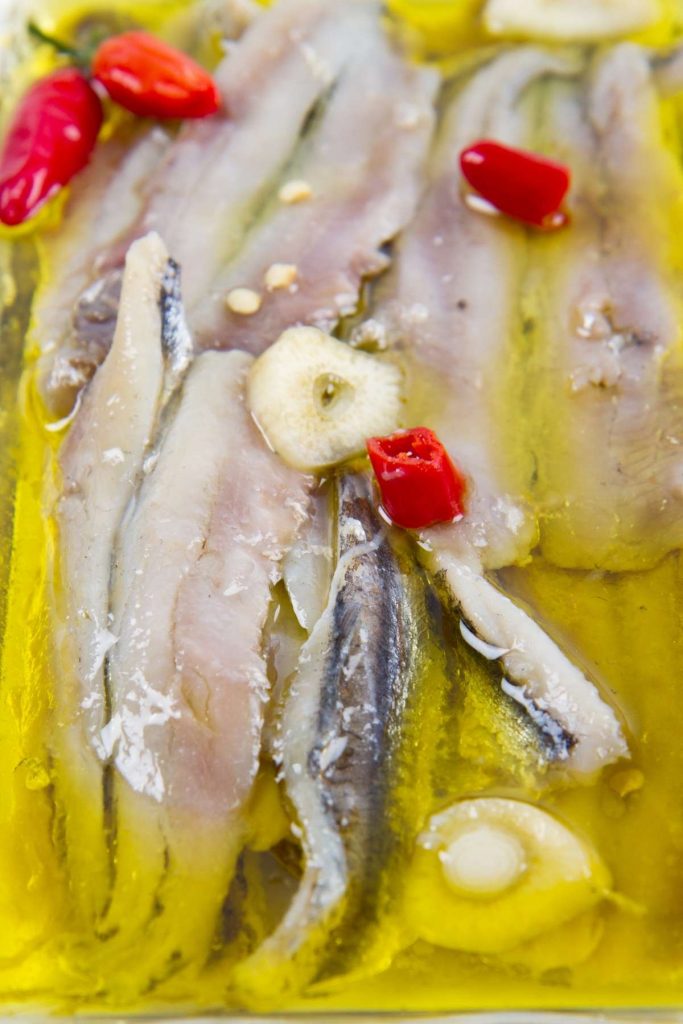 If you're not a fan of anchovies, it might be time to give them another try!
These anchovies are fresh, and flavored perfectly with olive oil, garlic, parsley, and salt.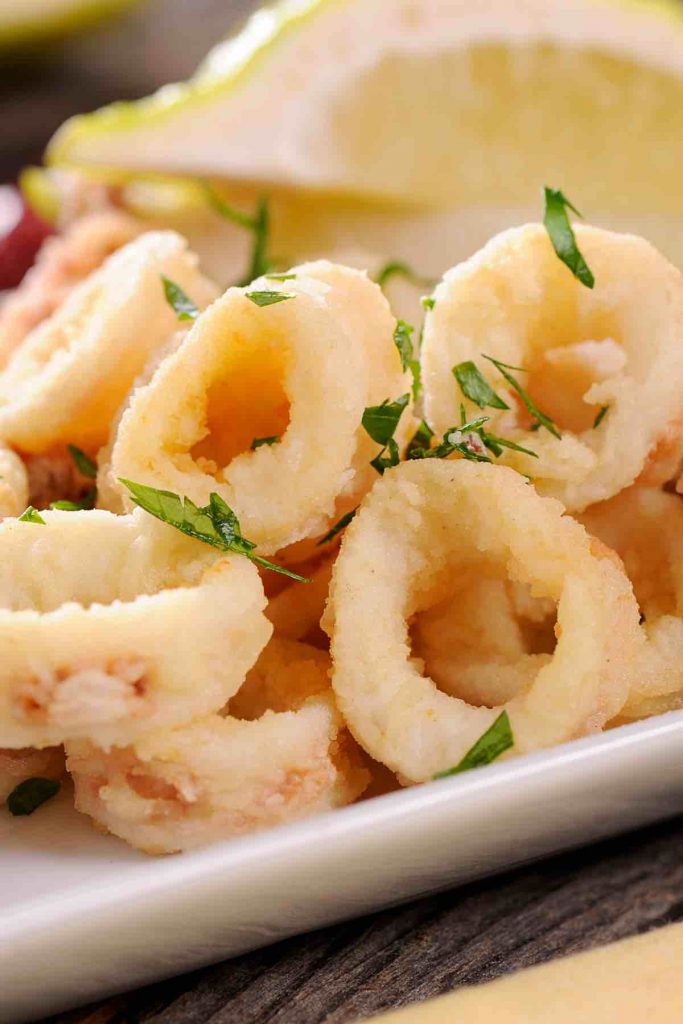 Fried calamari is always a hit and is one of the most popular tapas in Spain.
Follow the step-by-step instructions for calamari that's perfectly cooked every time.
Similar to empanadas, these small pastry turnovers are filled with red peppers, tuna, and hard-boiled eggs.
Enjoy them on their own, or serve them with a crisp green salad for a light lunch.
These small appetizers will definitely have your tastebuds dancing!
Made with olives, peppers, and anchovies, they're perfect for casual get-togethers.
This tender stewed pork dish is slow-cooked for hours but boy, is it worth the wait!
It includes fingerling potatoes, carrots, and honey for a touch of sweetness. All you need is some crusty bread for a satisfying meal.
This tapas is super-easy to put together and really delicious!
All you need is crusty bread, thin slices of ham, a large tomato, olive oil, and some seasonings.
Who says you can't have eggs for dinner? This dish includes eggs, potatoes, ham, green pepper, and chorizo sausages.
Add some toast and it's sure to hit the spot!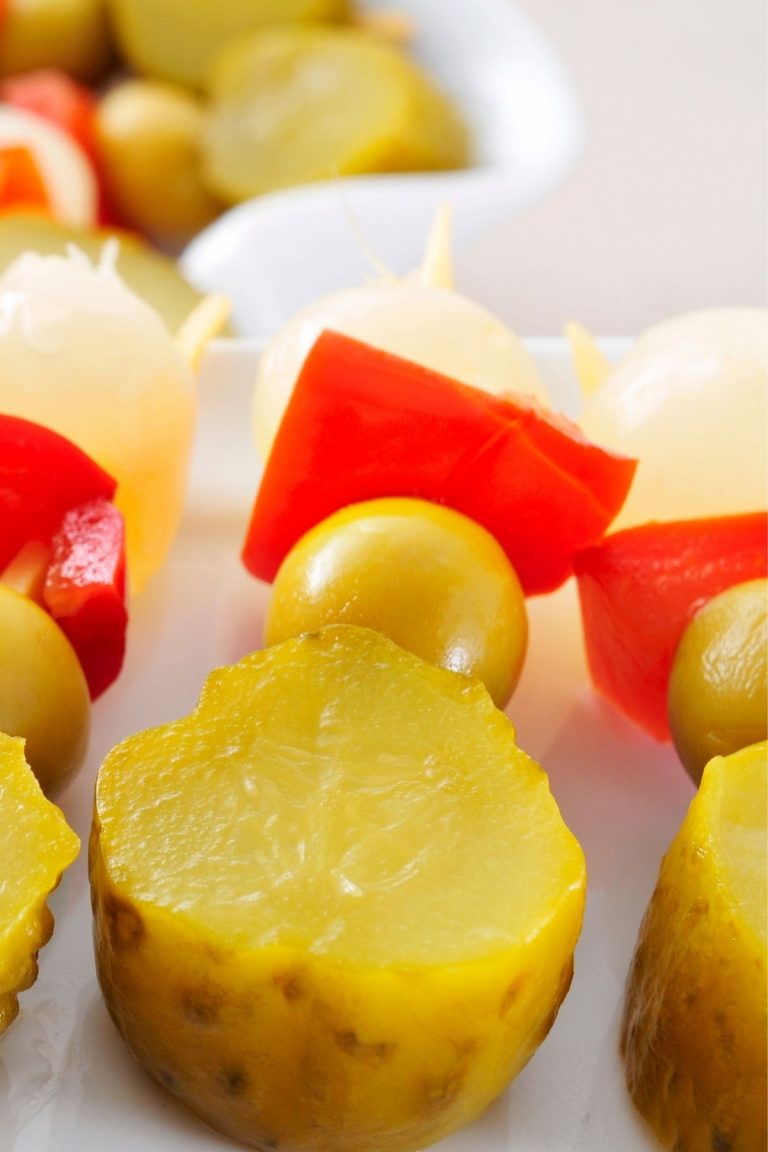 Here's another tapas that's perfect for get-togethers. These easy-to-assemble skewers are a tasty combination of pickled onions, grilled red peppers, stuffed green olives, hot pickled chillies, and gherkins.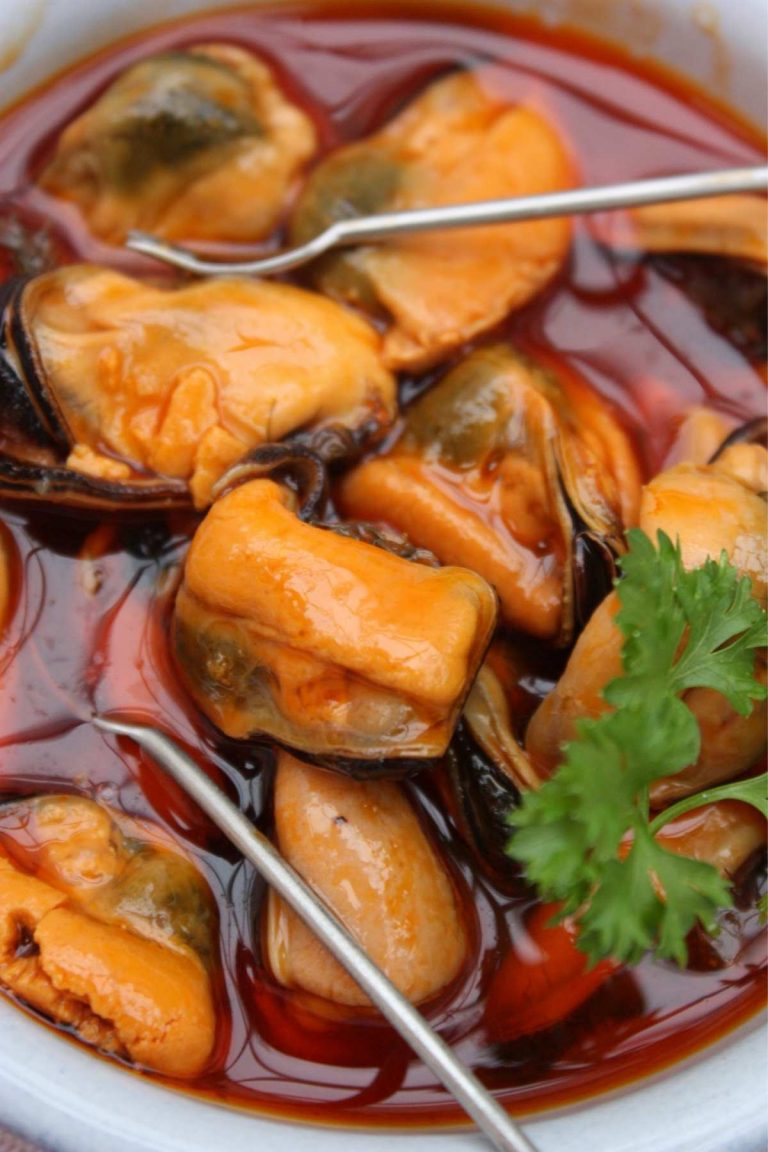 All you need is 30 minutes to pull this dish together. Serve it with potato chips or fries and a cold glass of beer!
If you're looking for an alternative to fried or grilled squid, give this wine-braised squid a try!
Serve it with crusty bread to dip into the delicious sauce.
Perfect as a one-bite appetizer, serve these savory chorizo, cheese, and olive skewers at your next holiday get-together!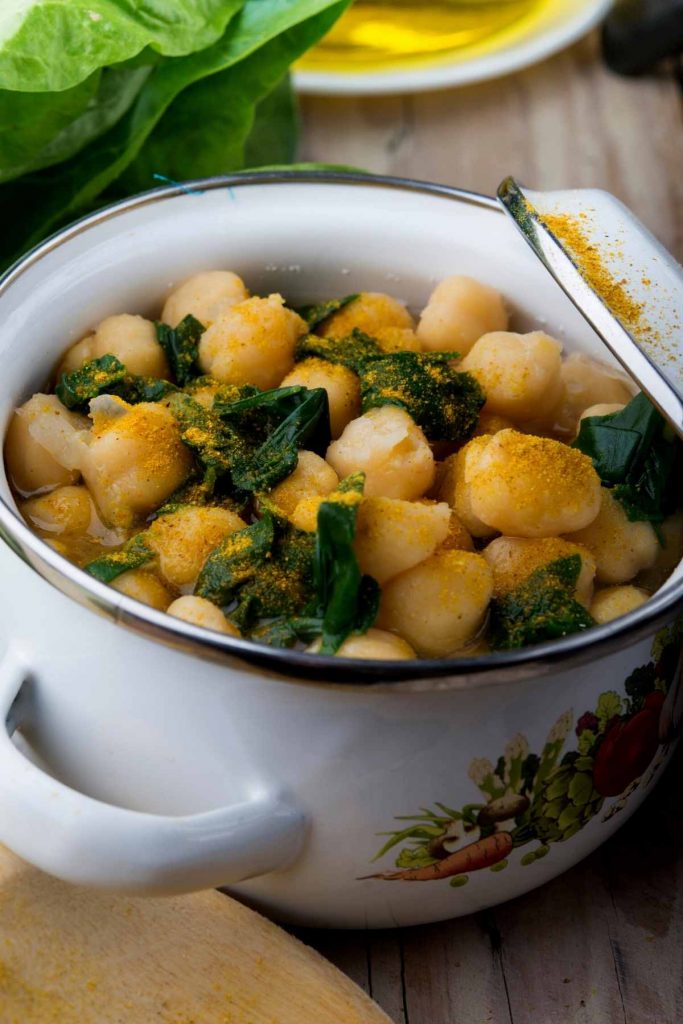 This dish is full of good-for-you garbanzo beans and delicious spinach. Rich and satisfying, it's ideal for vegetarians and vegans alike!
If you haven't had blistered peppers, you're missing out! Tender, savory, and full of flavor, they're also really easy to make.
And if you're watching your carbs, each serving has less than 3 grams of net carbs.
Flavored with garlic, onion, white wine, and parsley, this recipe lets the flavor of the clams shine through.
Serve it with crusty bread to soak up the delicious sauce!
If you're not a meat-eater, this is the perfect stew for you.
Satisfying and full of flavor, all of the ingredients are easy to find. Serve it with fresh crusty bread for a satisfying meal.
FAQ About Spanish Tapas
What Is the Meaning of Tapas?
In Spain, tapas is another word for a snack or appetizer. Tapas are typically small, savory dishes often served with drinks at bars. They're great for sharing with family and friends, and a perfect way to try small amounts of different dishes.
What are Traditional Spanish Tapas?
The most traditional and popular Spanish tapas include fried baby squid, chorizo, crispy potatoes, and marinated olives. You'll find more ideas below.
You May Also Like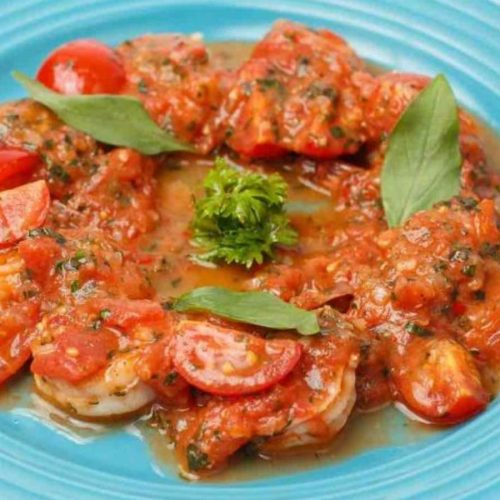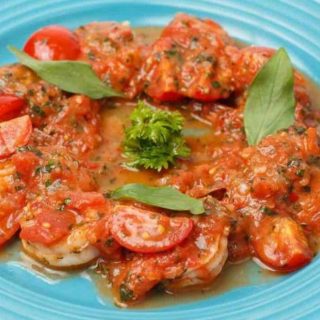 Spanish Shrimp and Chorizo Tapas
Spanish Shrimp and Chorizo is one of our favorite Spanish tapas. Succulent shrimp and chorizo sausage are cooked in a delicious tomato sauce.
Print
Pin
Rate
Ingredients
8

oz

shrimp shelled and deveined

2

teaspoons

paprika divided

salt and pepper to taste

1

tablespoon

olive oil

8

oz

chorizo sausage sliced

1

onion diced

1

tablespoon

minced garlic

1/3

cup

chicken stock

1/2

cup

tomatoes sliced

1/2

cup

canned chopped tomatoes
Instructions
In a large mixing bowl, add shrimp, salt, pepper, and ½ teaspoon of paprika. Toss to coat.

Add oil to a large skillet over medium-high heat. Once hot, add the seasoned shrimp. Cook for 2 minutes per side.

Remove the shrimp from the pan and set aside.

Add chorizo to the pan and cook for about 5 minutes.

Add onions and garlic to the pan and cook for a few more minutes until the onion begins to soften.

Add chicken stock, sliced tomatoes, canned tomatoes, and remaining paprika, and cook for 5 more minutes until the sauce has thickened.
Tried this recipe?
Follow or tag us on Pinterest @izzycooking