There is so much to love about potatoes. They're nutritious, satisfying, and go well with almost everything. From casseroles to salads and soups, we've put together 21 Best Potato Side Dishes that your whole family will love!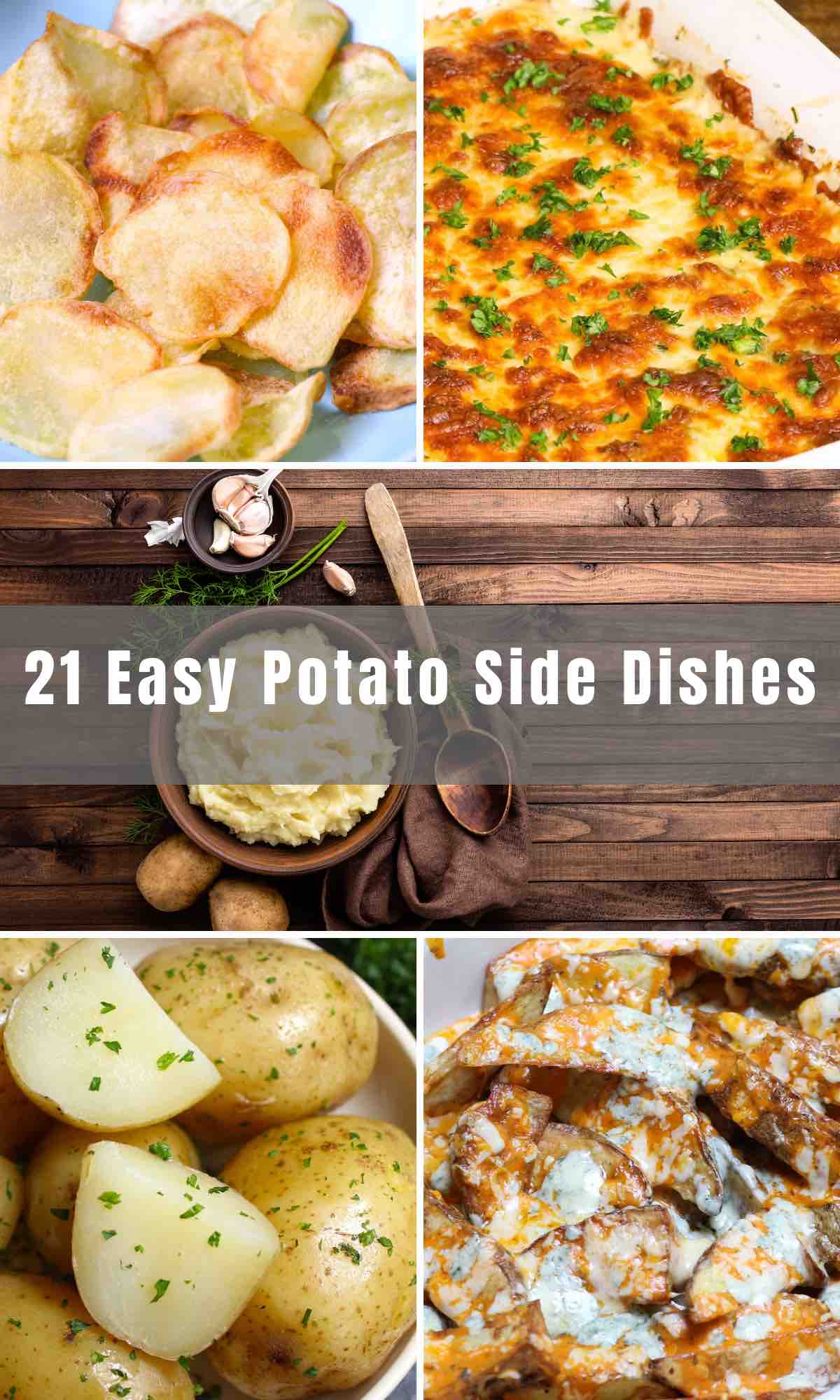 Types of Potato Dishes
Potatoes are a versatile vegetable that's perfect for many side dishes. You've probably had boiled potatoes, roasted potatoes or French fries. There's certainly a reason why these classic options are so well-loved, but there are also some other great potato dishes like mashed potatoes, grilled potatoes, or even adding potatoes to casseroles.
Summer Potato Side Dishes for BBQ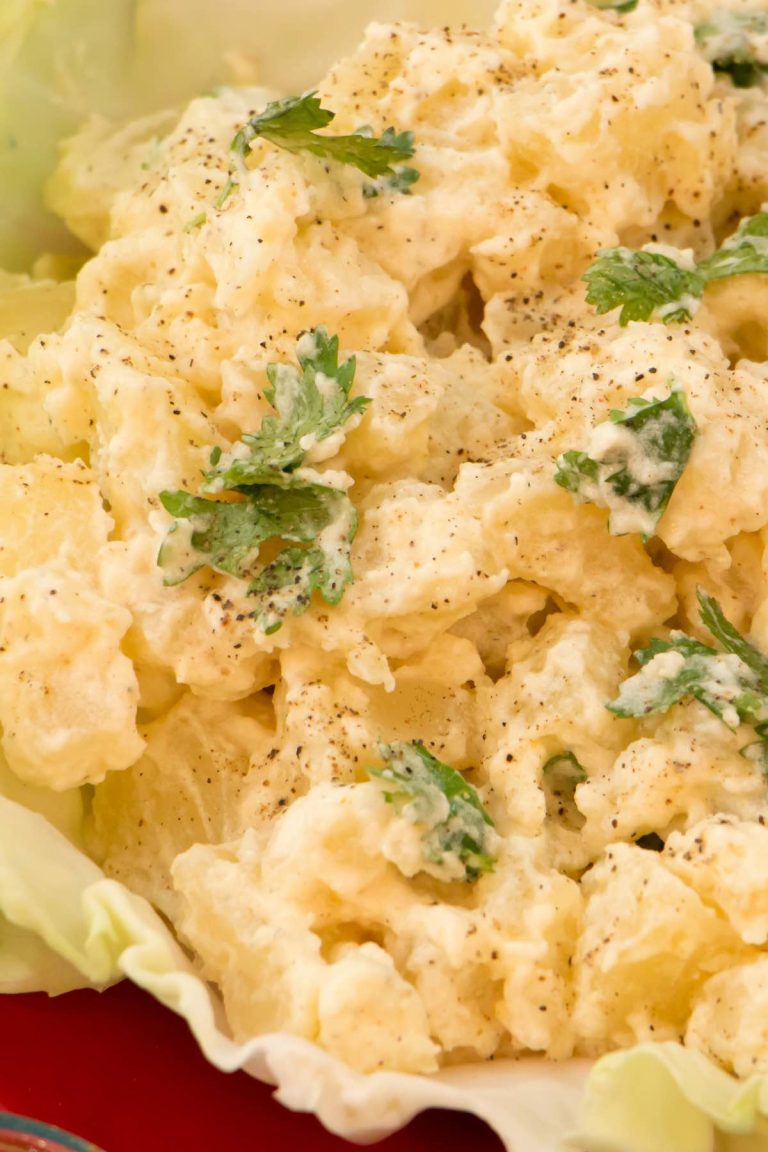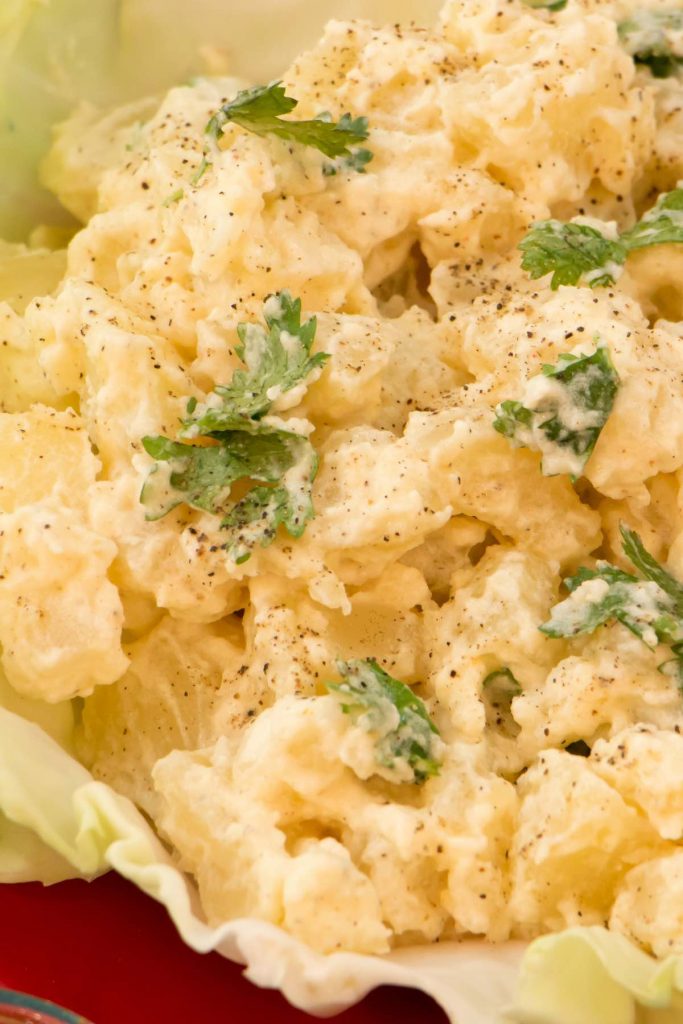 This is one of the most favourite side dishes at BBQ parties. This recipe offers tried and true variations on the classic theme, as well as secret tips that will punch up the flavour and texture of your next potato salad.
This dish is loaded with cheesy poatoes and delicious ham. It's a great side dihs that you can pair with any of your barbecue entrees.
This recipe makes perfectly golden and crispy fries. The secret is to presoak the potatoes in cold water and then deep-fry them twice. So delicious!
This easy recipe combines frozen hashbrown potatoes with a few simple ingredients, turning them into a crowd-pleasing casserole. All you have to do is to mix the ingredients, bake, and serve. This is American comfort food at its best—simple and satisfying.
The seceret for the best grilled potatoes: start by wrapping them in a foil, then bake in the oven, finally finish them on the grill. They're tender on the inside and crispy and smoky on the outside!
Best Potato Sides for Chicken and Steak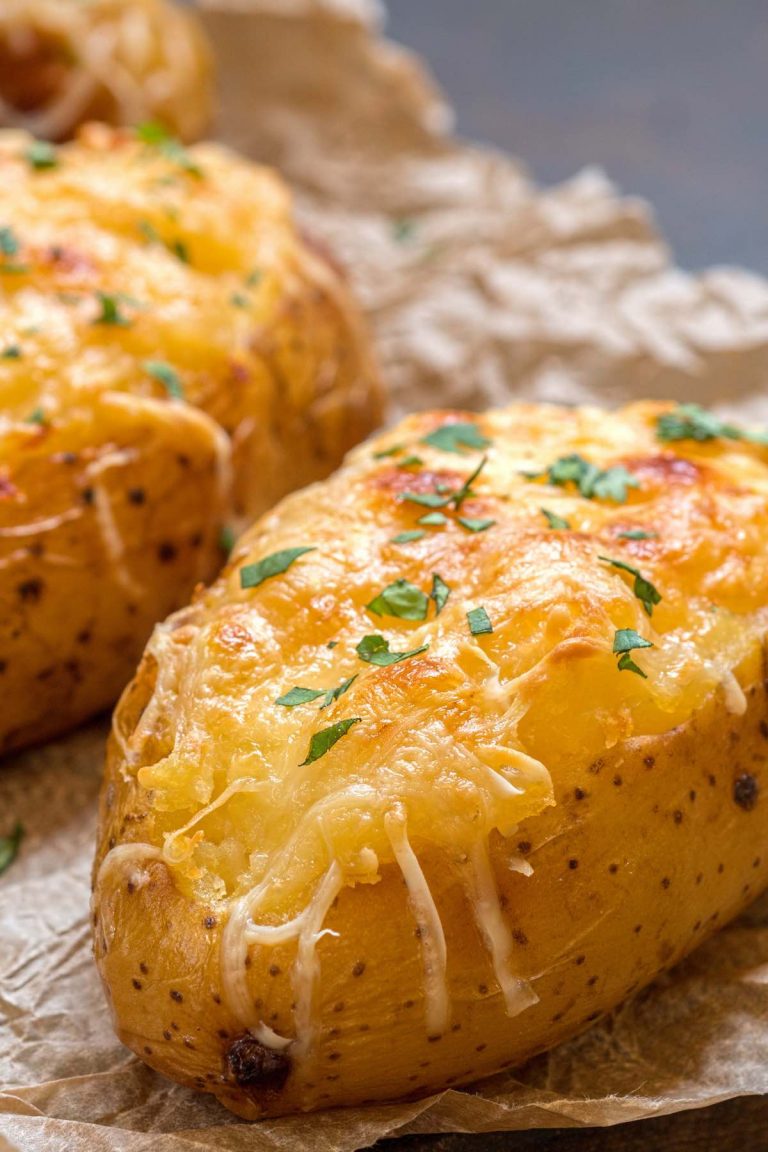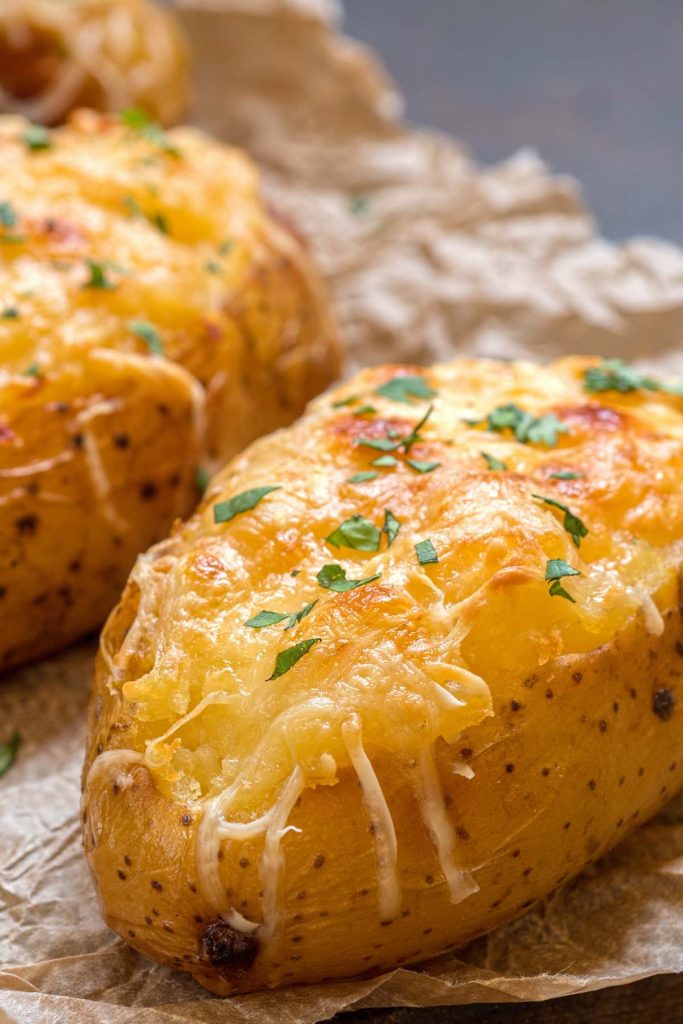 These potatoes are perfectly baked – soft and fluffy on the inside with nice crispy skin! In this post you'll find tips for how to bake a potato at 400 and other oven temperatures.
A favorite comfort food—savory, creamy, and loaded with bacon, sour cream, and cheese! An added bonus is that you can make it in one pot!
The Instant pot is a game changer when it comes to cooking potatoes. This recipe gets you to mouth-watering mashed potatoes in 30 minutes.
This is always a favorite side at holiday gatherings! It's a delicious, extra-cheesy version made with 3 different cheeses, onions, and simple pantry ingredients.
A great way to use up leftover mashed potatoes! You can make it in a stand mixer or knead it by hand. Either way, your house will be filled with that wonderful aroma of freshly baked bread!
This is a terrific alternative to deep-fried version. These potato wedges are a great side dish for burgers, chili, falafels, or sandwiches. Choose quality russet potatoes and soak them in hot water to make the outsides extra crispy. Roasting with olive oil makes them as healthy as fries can be.
Easy Potato Side Dishes for a Crowd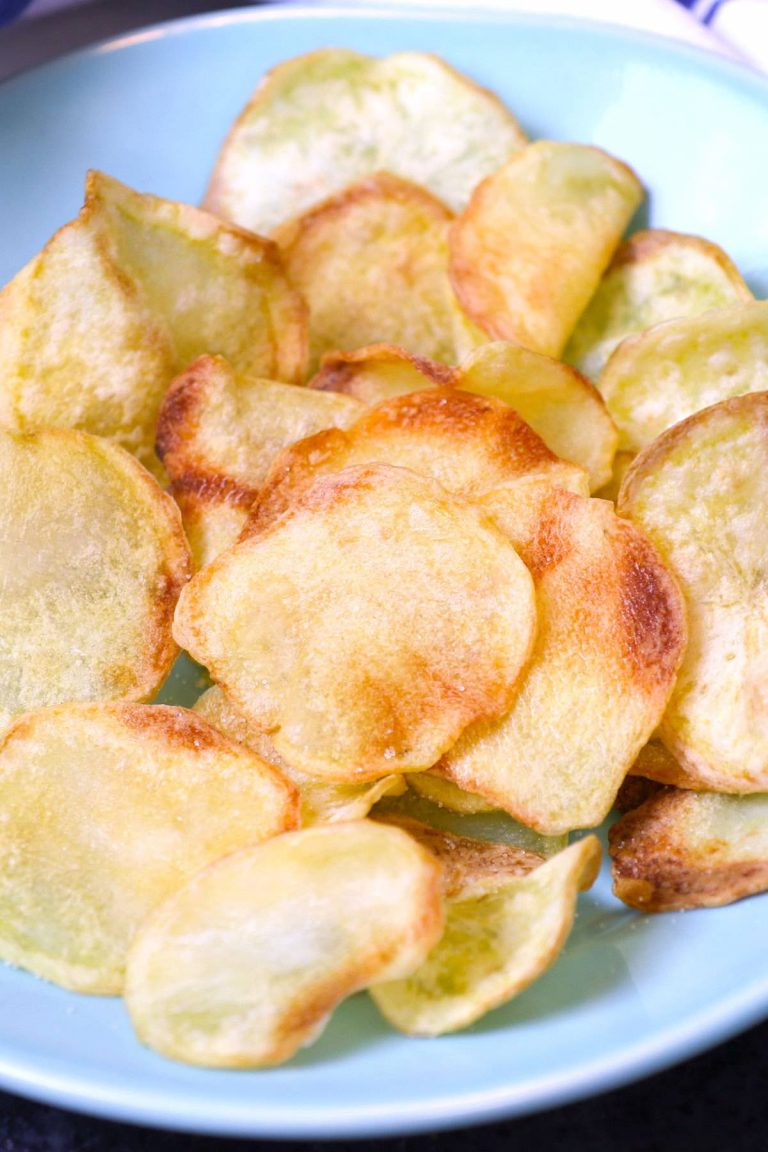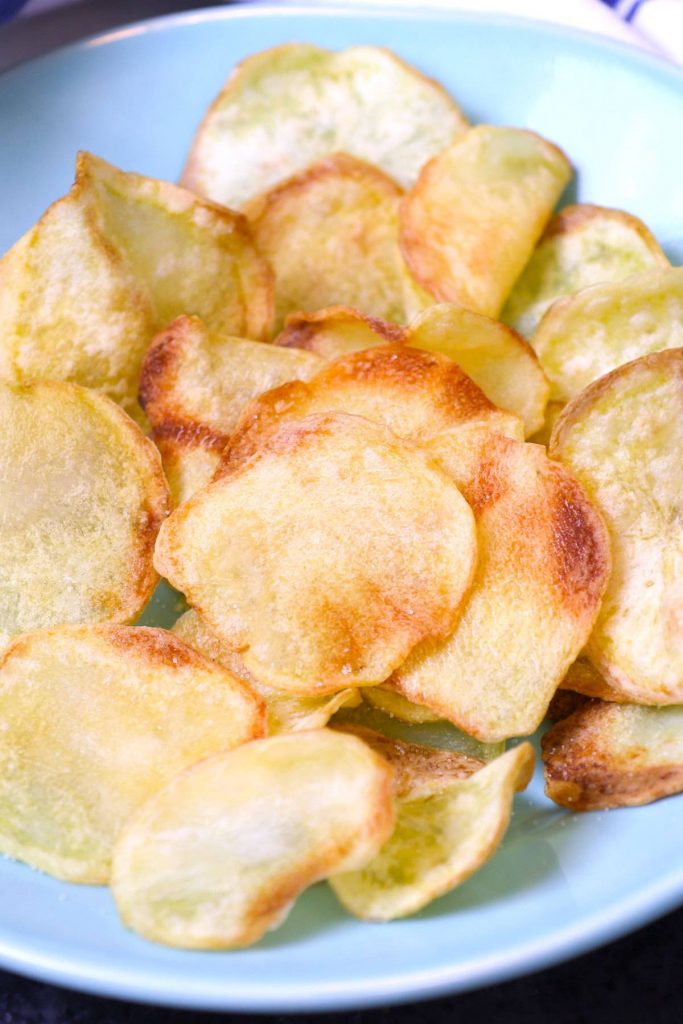 These potato chips cooked in an air fryer are healthier, and better than deep fried ones. It's an easy and guilt-free recipe as you'll only need a small amount of cooking spray. They taste so good and you'll never buy store-bought potato chips again!
These potato wedges take less than 30 minutes to make and will satisfy your cravings for Buffalo-style chicken wings. It's an easy way to make a potato side dish loaded with Buffalo sauce, ranch dressing, cheddar, and gorgonzola.
A scrumptious and satisfying side for any meal that offers an exquisite combination of crisp skin and creamy potato. Cheese, sour cream, buttermilk, and bacon all play a major role here. These wonderful potatoes take some time, as all good things do, but it's totally worth the effort!
This is a warm potato salad that is great for a party. It's tangy, salty, and sweet treat!
This is a classic side dish for Thanksgiving turkey! It's easy to make ahead of time, so you can enjoy your holiday!
Potato Side Dishes for Fish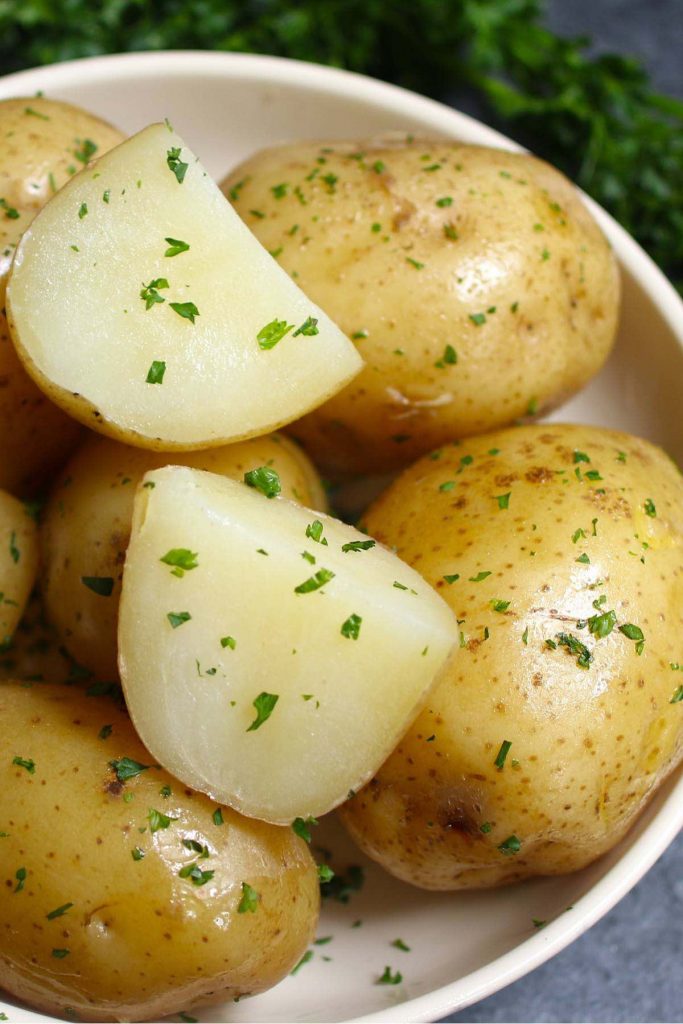 This is an essential guide to boiling potatoes, whether you want to make them on the stove or in the microwave. Tips on how to choose the right potatoes, how to prep them and get them cooked faster are included.
The best way to cook frozen French fries is in an air fryer, which produces surprisingly crisp and fluffy fries. They are a perfect side for burgers, fried chicken, and pulled pork sandwiches, and simply healthier, faster, and better. Pick your dip and enjoy!
This is an easy, delicious, and comforting one-pot soup recipe that can be made in under 30 minutes. It is dairy-free and healthy and works as an appetizer, side, or main dish.
These baked sweet potatoes are a simple and classic side dish for many dinners. You can also use the leftover in many other dishes like salad or burrito bowls.
This is an impressive side dish that pairs perfectly with chicken, pork, or steak. Potatoes are sliced thinly but only partially to keep the potato together. Then they're roasted to golden brown perfection. Serve with your favorite toppings for a delicious meal!
You May Also Like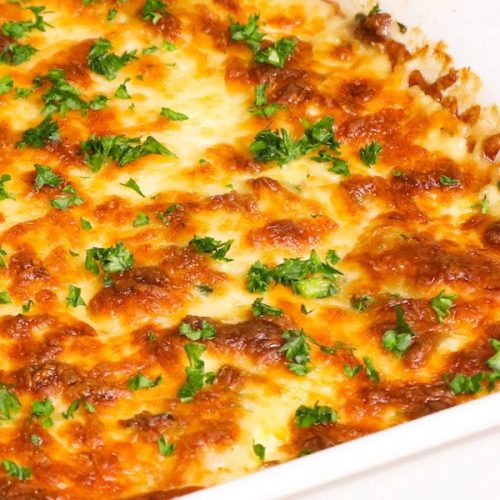 Easy Scalloped Potatoes
Scalloped Potatoes are loaded with tender potatoes, layered with ham and cheese and smothered in a rich and creamy sauce. It's one of my favorite potato side dishes.
Print
Pin
Rate
Ingredients
3

pounds

potatoes

Russet

¼

cup

unsalted butter

½

cup

chopped onions

¼

cup

all-purpose flour

2

cups

whole milk

½

teaspoon

salt

½

teaspoon

pepper

12

slices

ham

1

cup

shredded cheddar cheese

2

cups

shredded mozzarella cheese

1/4

cup

chopped parsley
Instructions
Preheat oven to 375°F. Grease a 9 x 13-inch baking pan and set aside.

Bring a medium-large pot of water to boil. Place the potatoes into a large pot of boiling water. Cook for about 10 minutes.

Melt butter, onion and garlic in a saucepan over medium heat. Whisk in the flour until well-combined, and then add in milk.

Cook for about 2-3 minutes, stirring constantly. Reduce the heat to simmer and stir in cheddar cheese, salt and pepper. Whisk until well mixed.

Remove the par-boiled potatoes from the pot and let it cool slightly so that you can peel.

Cut into 1/8-inch thick slices. Place half of the sliced potatoes in an even layer in the baking dish and top with 1 layer of sliced ham. Spoon about half of the cheese sauce and spread it evenly on top. Repeat layers ending with cheese sauce, and then top with mozzarella cheese. Cover with aluminum foil.

Bake for about 20 minutes to cook the dish thoroughly, then remove the foil and broil on high for about 3 to 5 minutes or until the cheese turns golden brown and sizzling.

Remove from oven. Sprinkle with chopped parsley. Serve warm and enjoy!
Tried this recipe?
Follow or tag us on Pinterest @izzycooking