When life gives you lemons, make dessert! From pies to cookies to cakes, lemon-based treats are beloved for their tangy, citrusy, and sweet taste. If you have this fruit on hand, try out some of the Easy Lemon Desserts below!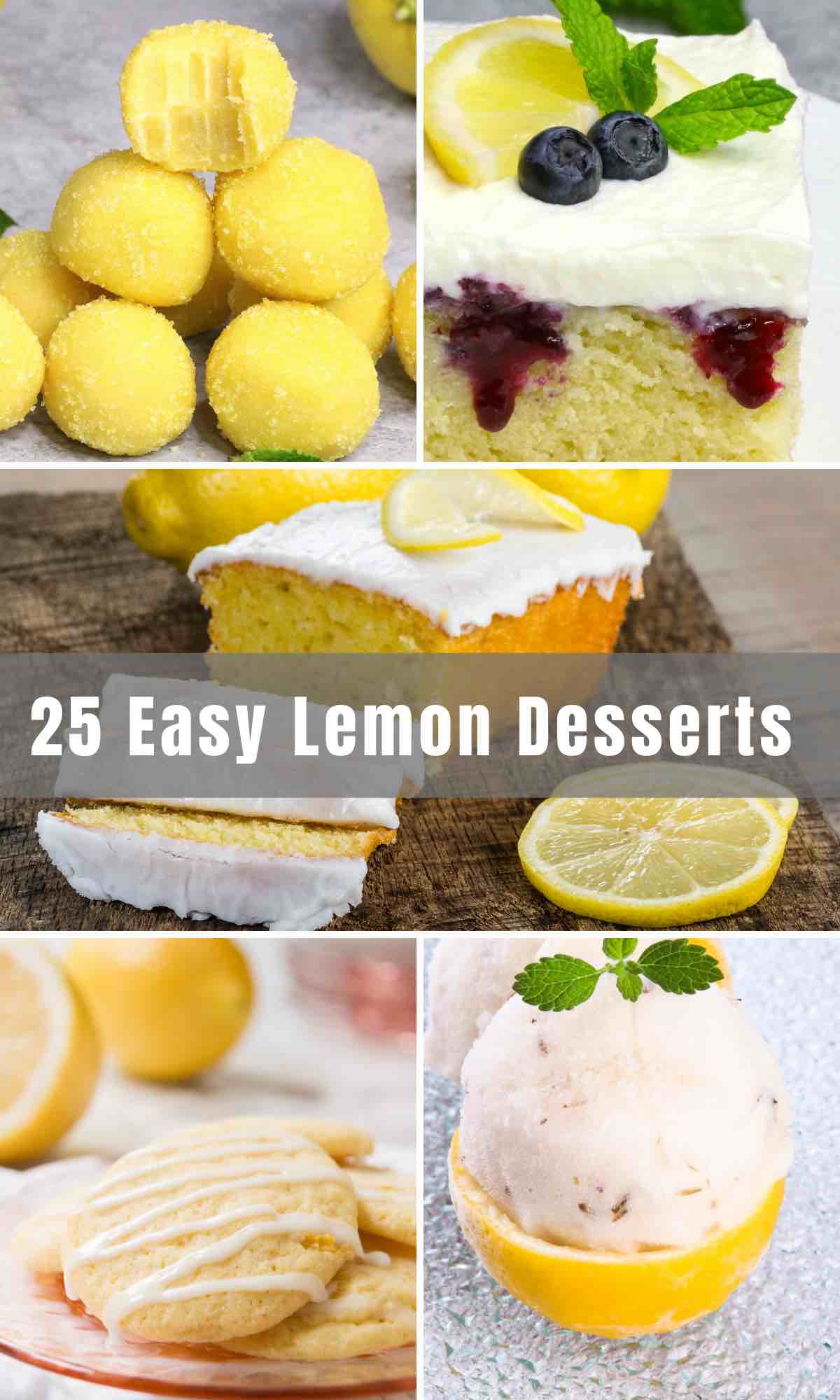 Lemons are a versatile ingredient known for their delicious juice and zest. When used in baked goods and other desserts, they provide a light, zesty, and refreshing flavor. You'll find some delectable ways to have lemons for dessert in this post.
Fancy Decadent Lemon Desserts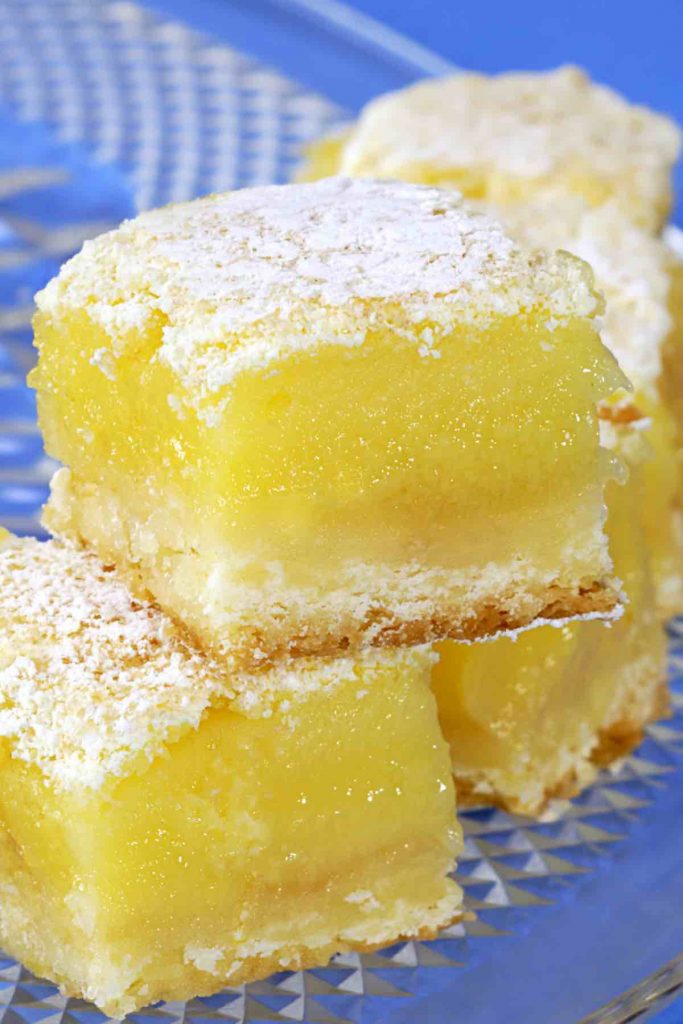 These classic lemon squares are made using only five ingredients. You'll love the crispy bottom and creamy lemon topping.
Fresh, sweet blueberries complement the tart taste of lemons in this tasty dessert. Nobody will be able to tell that you used a boxed cake mix!
This pound cake is moist and sweet with a hint of zesty lemon flavor. The finishing touch is a generous drizzling of your homemade lemon glaze.
No list of lemon desserts is complete without lemon meringue pie! You won't believe how easy it is to make this decadent dessert from scratch.
Lemon curd is a creamy lemon-based sauce that's perfect for toppings, fillings and lemon meringue pie. This homemade lemon curd comes together in just ten minutes.
If you've never experienced a chocolate-lemon combo, you've been missing out! This impressive dessert combines the tangy flavor of lemons with a rich chocolate ganache.
This sweet, creamy dessert is a delicious cross between a cake and a pudding. This recipe is so good, you'll think your grandma made it.
Homemade muffins are perfect for a wholesome breakfast or snack. You can even freeze them to enjoy later on.
Enjoy freshly baked lemon cupcakes and minimal cleanup with this one-bowl recipe. Add a dollop of lemon cream cheese frosting to make these cupcakes irresistible.
No-frills lemon cookies are soft, chewy and sugary. These sweet treats are perfect for kids' lunchboxes or as a thoughtful homemade gift.
Healthy Lemon Desserts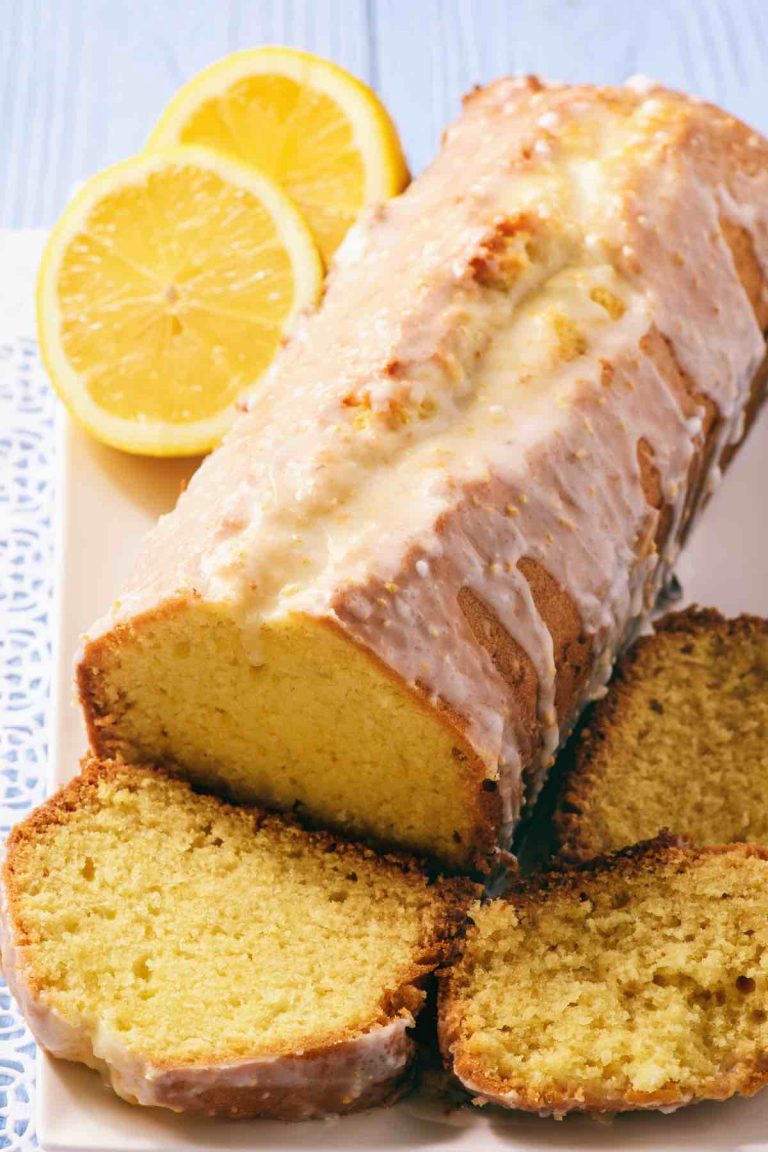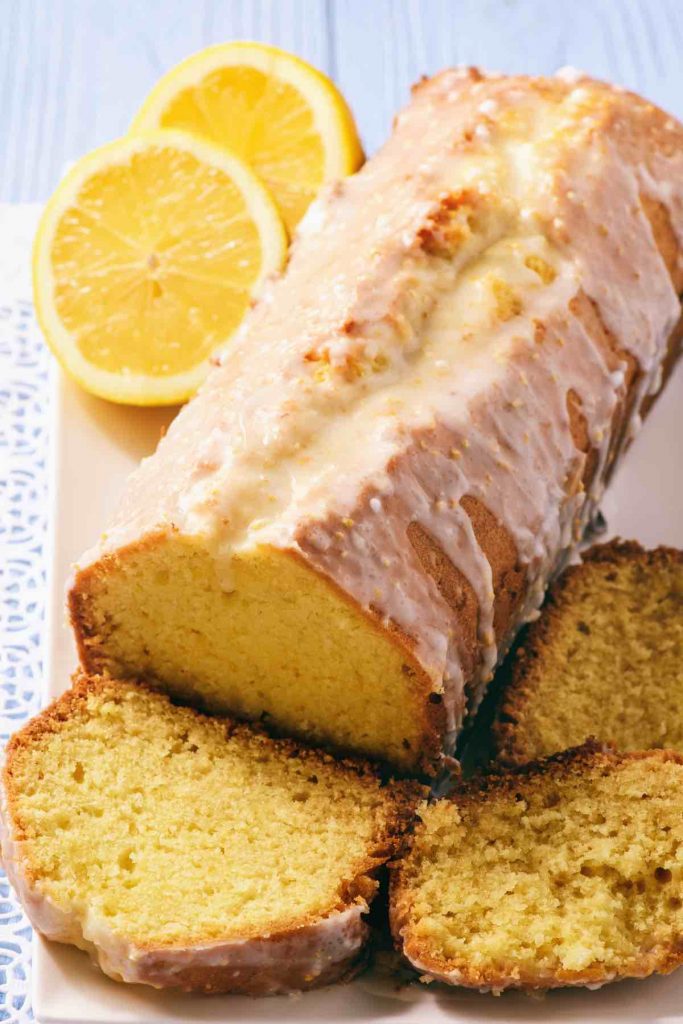 This homemade bread has a healthy serving of zucchini for added fibre. It's the perfect way to sneak in a serving of veggies while enjoying dessert.
When the weather starts getting warmer, there's nothing quite like a refreshing lemon sorbet. Best of all, this dreamy dessert is dairy-free with less calories than ice cream.
These Italian-inspired pancakes will melt in your mouth thanks to creamy ricotta cheese. Add them to your brunch menu and your family will ask for it again and again!
Easy Baked Lemon Desserts
Thanks to freshly squeezed lemon juice, these cookies are bursting with tangy citrus flavor. They're crispy on the outside, buttery on the inside and drizzled with a sweet lemon glaze.
You'll love the texture and flavor of this moist lemon cake, baked completely from scratch. If you love the Starbucks Lemon Loaf, here's your chance to recreate it at home.
This simple dessert is sweet, citrusy and made with fresh lemon juice and zest. With just ten minutes of prep time, it couldn't be easier to whip up this lemon loaf for an after dinner treat.
Breakfast will never be the same with these fluffy, flavorful muffins. They're super moist and made with tangy lemon zest, fruity blueberries and topped with lemon icing.
This lemony dessert is light and fluffy with a crispy cookie crust. You won't believe how easy it is to make this impressive, four-layer treat.
Enjoy this delightful raspberry cake with its tasty combo of berry and citrus flavors. It's sure to be a crowd pleaser at your next dinner party.
No-Bake Lemon Desserts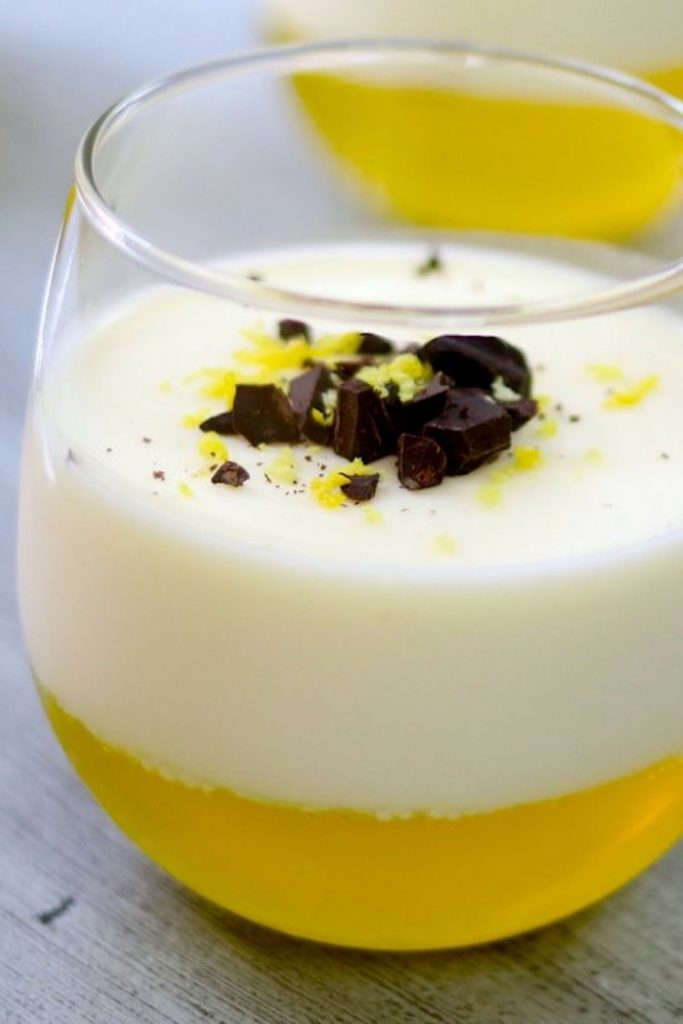 Want to give your sweet tooth something new? Lemon panna cotta is a rich and creamy dessert that originated in Italy.
Sweet, tangy lemon truffles have an irresistibly creamy texture and are topped with powdered sugar. This simple, no-bake dessert needs only five ingredients and can be ready in 20 minutes.
A layer of creamy, lemon flavored cheesecake is sandwiched between a crunchy Graham cracker crust and a homemade lemon curd topping.
This refreshing dessert is perfect in the summertime. Best of all, there's no baking required.
With a few simple ingredients, you can have a fluffy whipped dessert bursting with citrus flavor. Serve with a layer of crunchy Graham cracker crust for a simple, yet satisfying treat.
Lemon trifle makes for a light dessert that's ideal for warmer weather. Whether served at barbecues or a potluck, it's sure to be the star of the show.
What Are Some Healthy Lemon Desserts?
Healthy lemon desserts are usually made with simple ingredients and may be lower in calories or fat than other desserts. Lemon sorbet and lemon zucchini bread are two delicious and wholesome examples.
What Can I Make With Lots of Fresh Lemons?
If you have lots of lemons on hand, make lemon curd! Lemon curd is a custardy, tangy dessert made using fresh lemons. You can make a big batch of it to be used as pie filling or toppings for your favorite desserts.
You May Also Like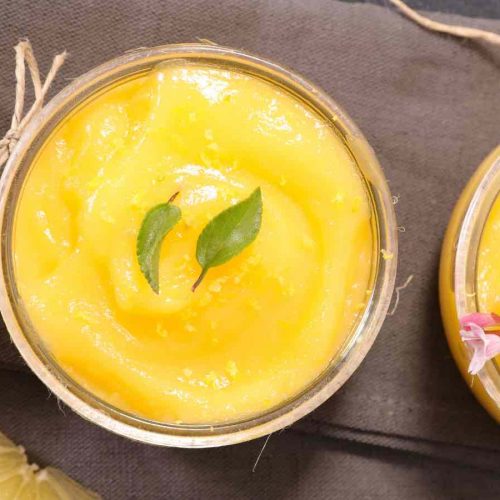 Easy Lemon Desserts: Lemon Curd Recipe
Lemon curd is a creamy lemon-based sauce that's perfect for toppings, fillings and lemon meringue pie. This is one of our favorite lemon desserts and comes together in no time!
Print
Pin
Rate
Ingredients
4

egg yolks

2/3

cup

granulated sugar

1

tablespoon

lemon zest

1/3

cup

freshly squeezed lemon juice

1/8

teaspoon

salt

6

tablespoons

unsalted butter

cubed
Instructions
Add 2 inches of water to the bottom pot of a double boiler over high heat.

Once the water starts to boil, reduce to low heat.

Add egg yolks, sugar, lemon zest, lemon juice, and salt to the top pot of the double boiler.

Whisk constantly while cooking for about 10 minutes or until the mixture becomes thick.

Remove the double boiler from heat. Add cubed butter into the pot and whisk until the butter has melted.

Pour the cud into a bowl and place a piece of plastic wrap on top, making sure that it touches the top of the curd. Let it cool at room temperature and then remove the plastic wrap.

Serve and enjoy! (You can store it in an air-tight container in the fridge for 7-10 days)
Tried this recipe?
Follow or tag us on Pinterest @izzycooking