The Keto diet has taken the internet by storm. We have 22 Low-Carb Keto Chicken Breast Recipes that will get you in ketosis before you know it! From salads to soups and dips, the possibilities are endless when it comes to low-carb Keto-friendly chicken dishes.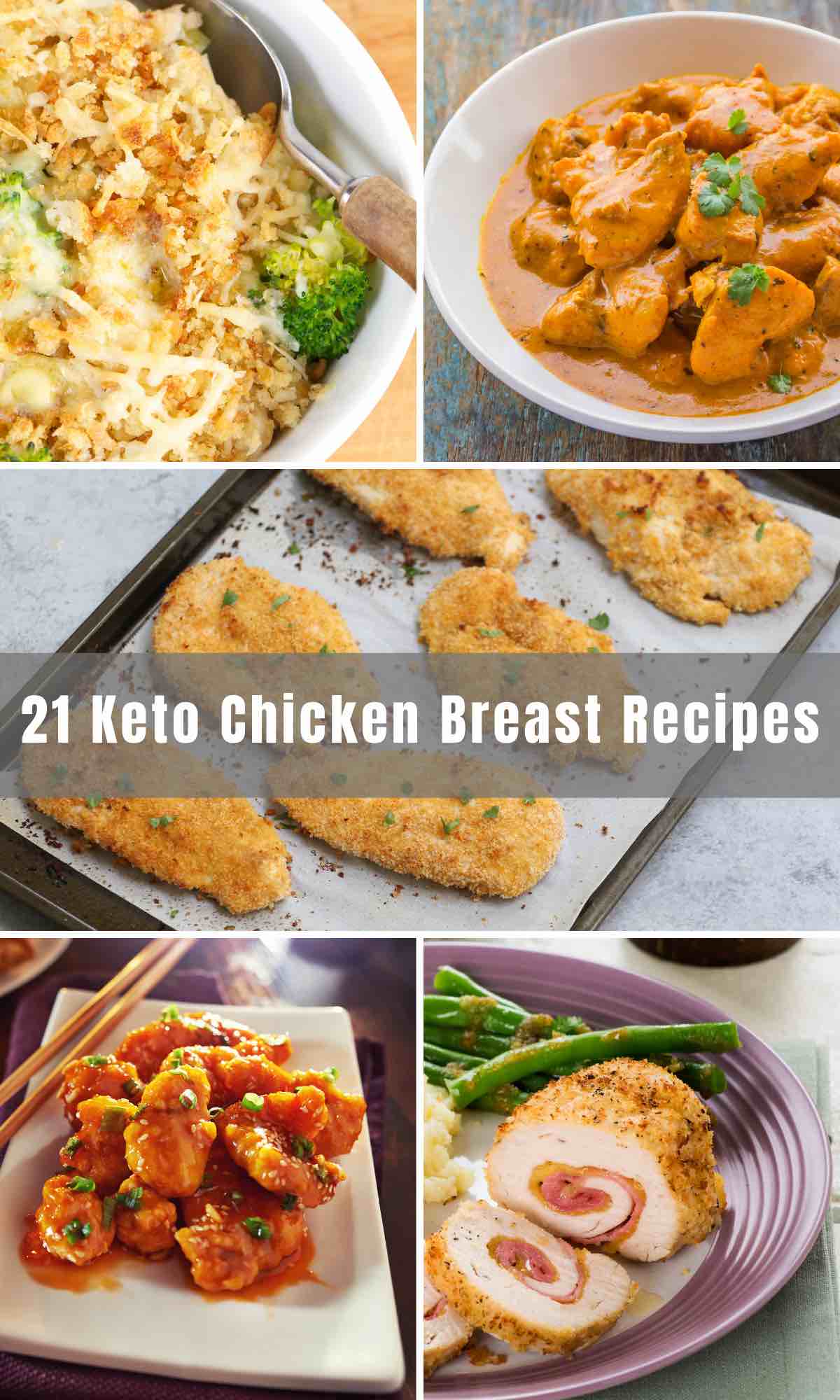 These keto chicken breast recipes are quick and easy to make, perfect for anyone who's on a keto diet. They are loaded with proteins and healthy fat.
Are Chicken Breasts Good For Keto?
Yes, chicken breasts are a great source of protein for a Keto diet, but chicken breasts alone are not enough for keto. By itself, it's much lower in fat and not as filling as chicken thighs. If you're on a keto diet, only 1/5th of your meal should be protein, which means high protein meats like chicken should be paired with high-fat ingredients.
What Can I Eat with Chicken on a Keto Diet?
As a Keto plan centers on fat, you can add more fat to your chicken dishes. Some good options include avocado, cheese, and butter. You can also pair your chicken with low-carb vegetables such as zucchini, cauliflower rice, Brussel sprouts, green beans.
Easy Low Carb Keto Chicken Breast Recipes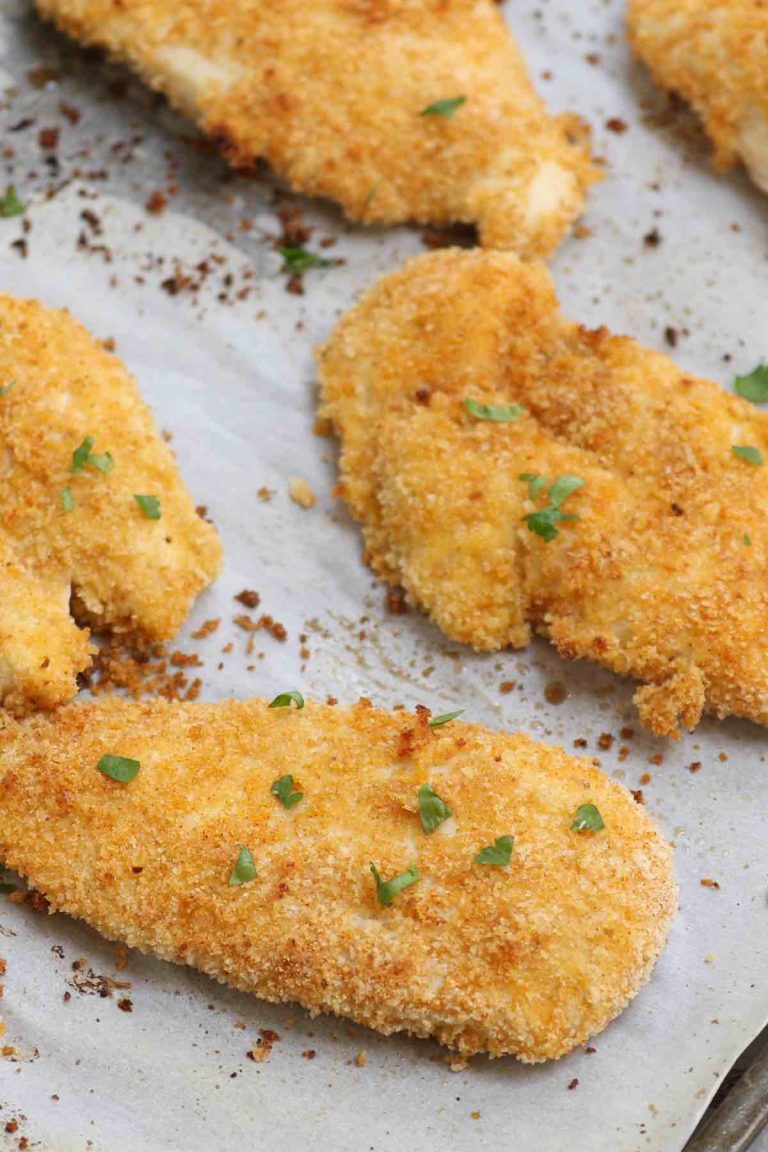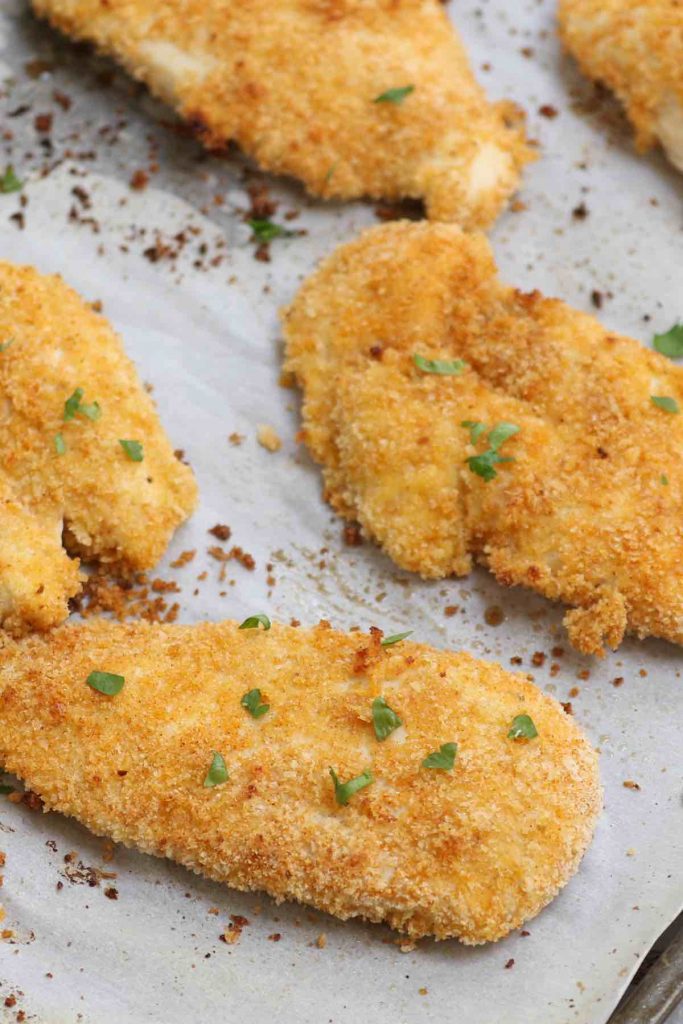 These Keto Fried Chicken Breasts are golden and crispy on the outside, and tender on the inside! With a special breading method, your family won't even know that this recipe is on the healthy side, in fact, it tastes just like fast food!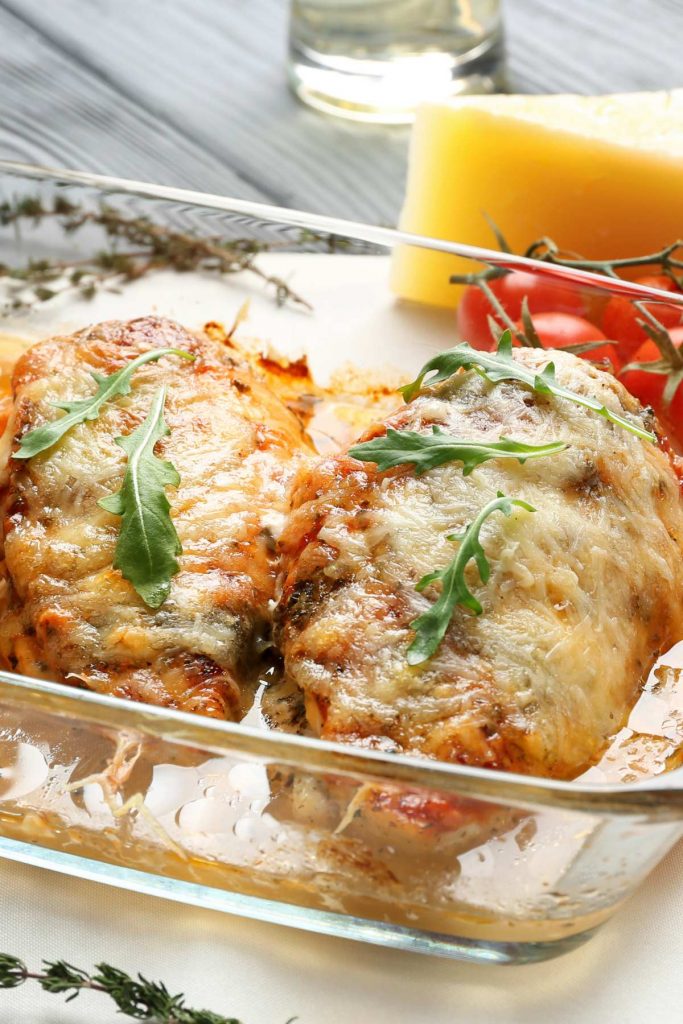 This Keto chicken parmesan recipe is keto-friendly, quick, low carb, and kid-approved! You certainly can't go wrong with that! Without the use of breadcrumbs in this recipe, you'll be able to enjoy the taste of breaded chicken by simply using parmesan cheese and herbs. Pair it with some caesar salad, green beans, or zucchini noodles for the perfect healthy dish!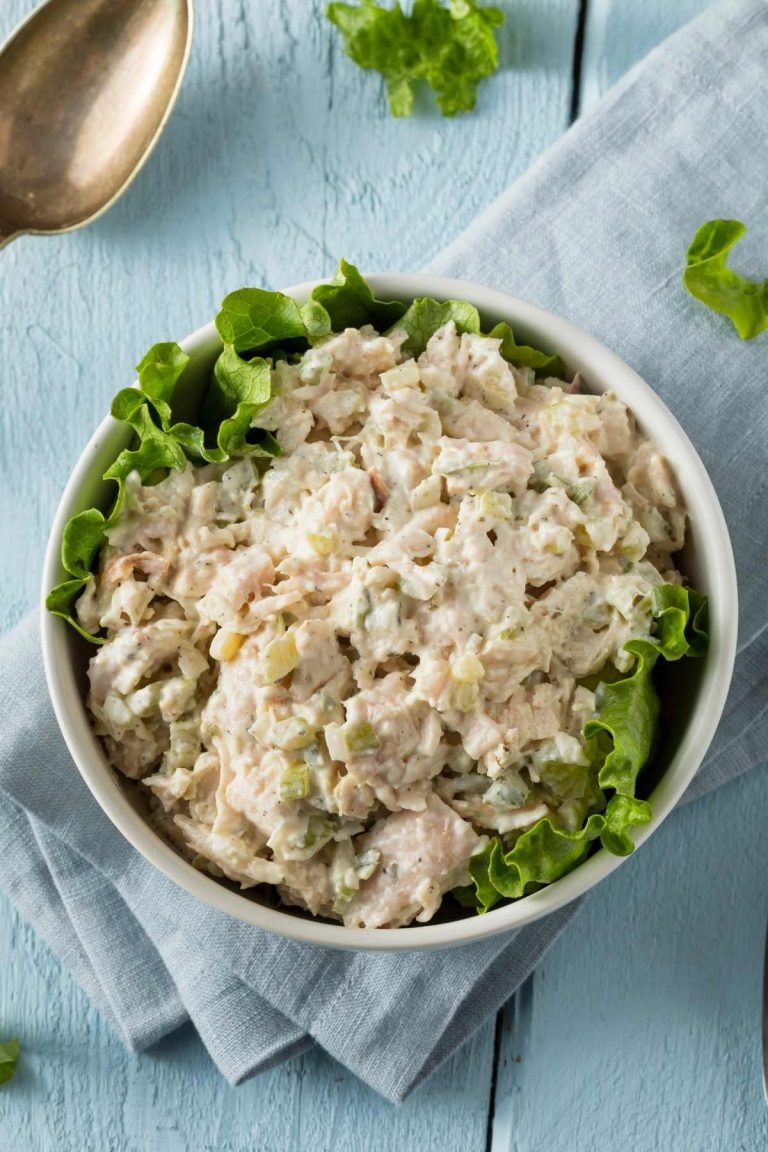 This recipe will easily become a favorite in your home as there are so much flavor and texture packed into each bite! You can serve it alone or with lettuce wraps for a keto-friendly meal.
With just 3 net carbs per cup, this dairy-free keto chicken soup is delicious and comforting. Just grab the shredded chicken, chicken broth, celery, onions, carrots, and spaghetti squash and with just 10 minutes of prep, you'll be on your way to a healthy and delicious soup before you know it.
Both Keto-friendly and gluten-free, you'll love how simple this keto chicken and dumplings recipe is. It'll warm you up on those cold nights. This grain-free, sugar-free recipe cooks in about 15 minutes and will make enough for 5 servings.
Keto Chicken Chicken Breasts with Cream Cheese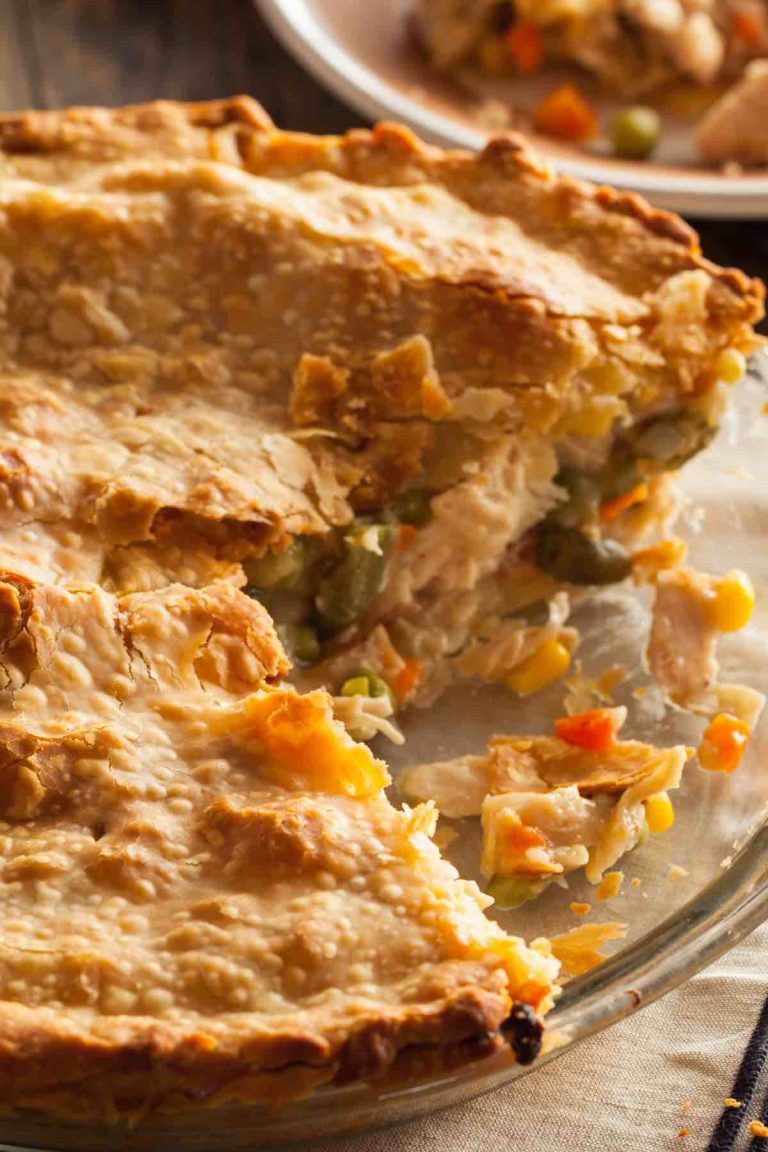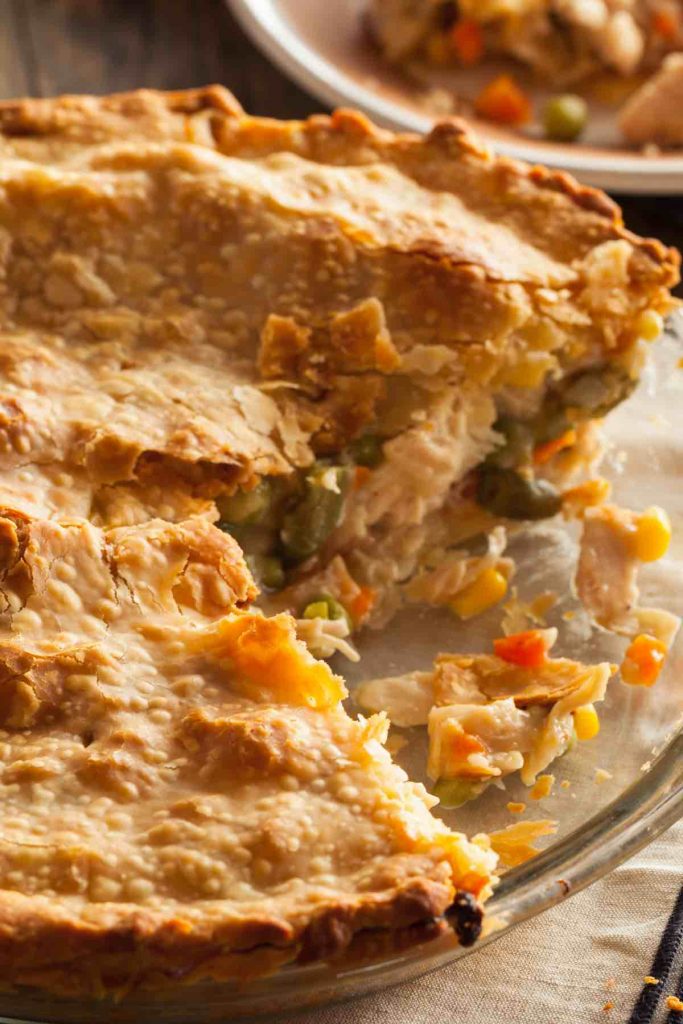 With a crispy crust, creamy filling, this keto chicken pot pie tastes just like the traditional one without the extra carbs. Using almond flour for the crust, you will appreciate that you don't have to knead the dough. Plus, you can freeze this dish and serve it up later.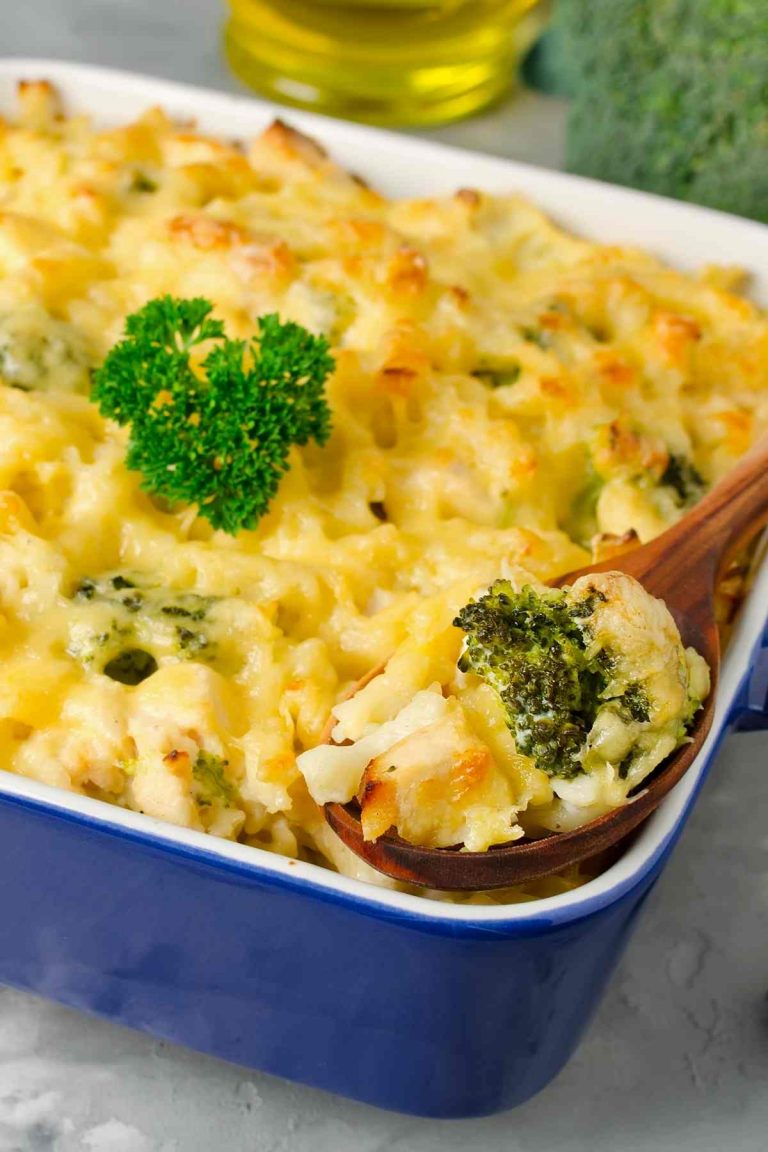 Bursting with incredible flavor and filled with extra cheesy goodness, this keto chicken broccoli casserole is a great recipe to keep on hand. Ready in less than 30 minutes, your whole family will love the mixture of creamy, cheesy broccoli and juicy chicken.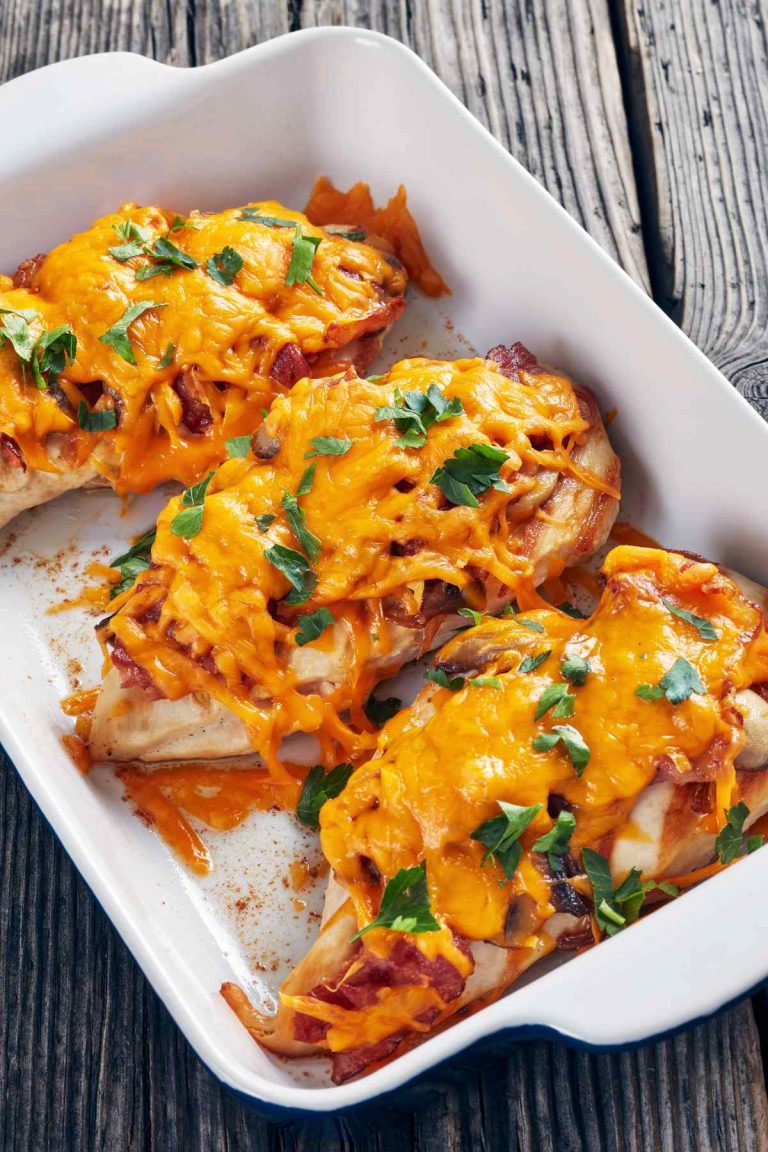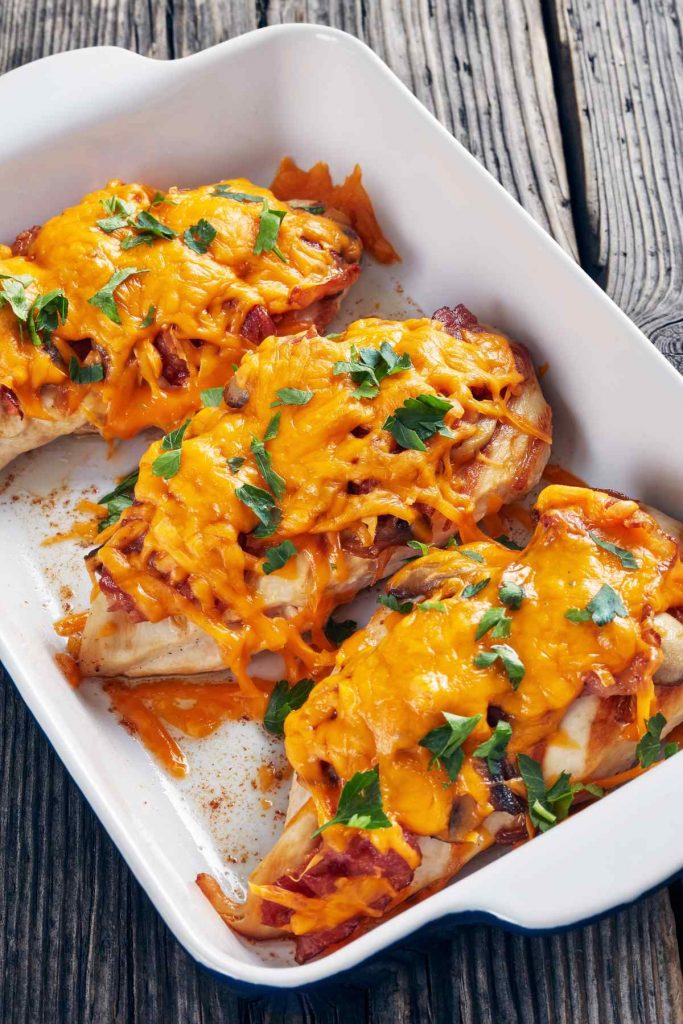 Loaded with gooey cheese and crumbly bacon, these baked crack chicken breasts turn out delicious and creamy every time. Plus, this meal is the perfect make-ahead meal for any night of the week.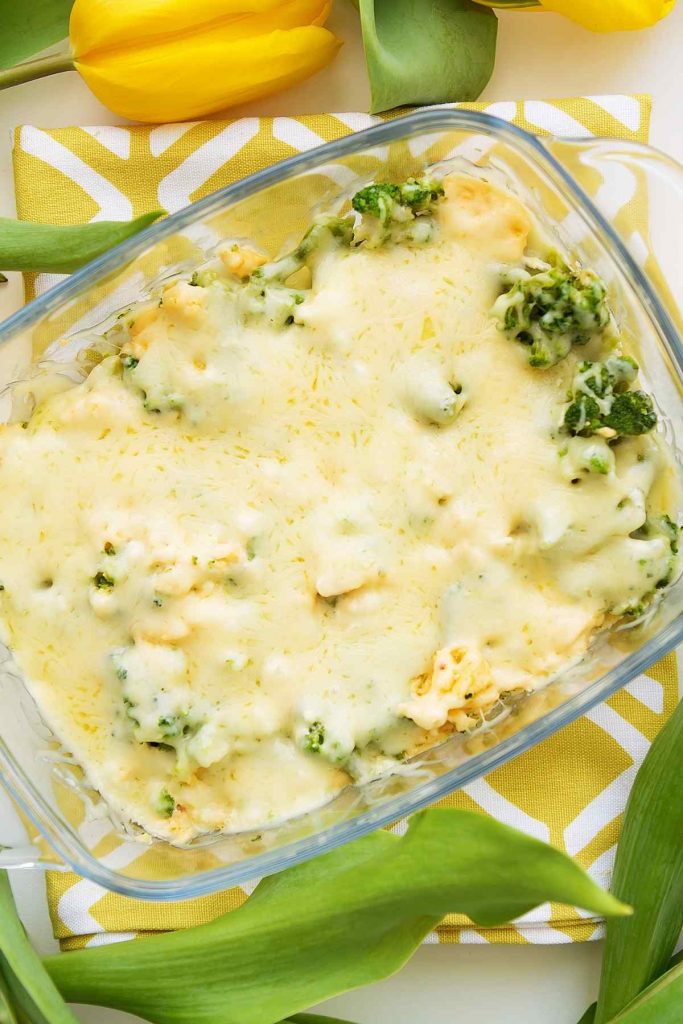 Made completely from scratch, this keto chicken casserole with cream cheese is not only delicious but is gluten-free and low carb too! You can save time with this recipe by using rotisserie chicken. You can also swap the white rice for some cauliflower rice.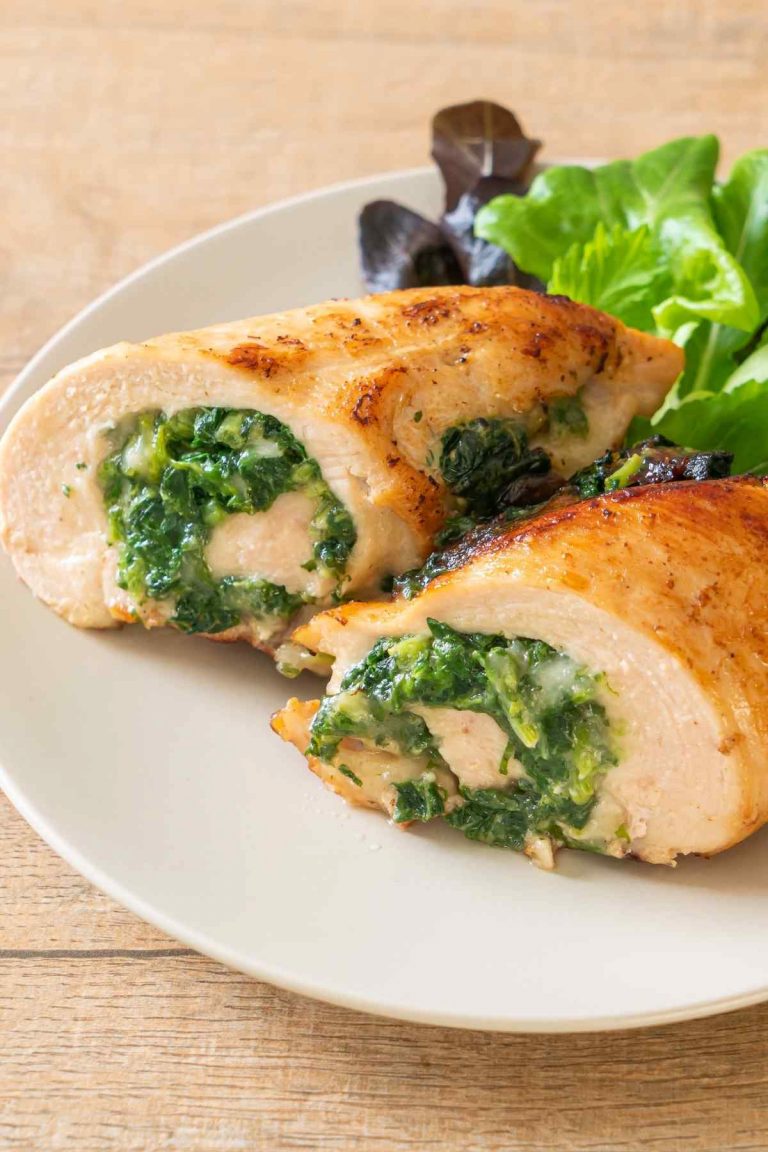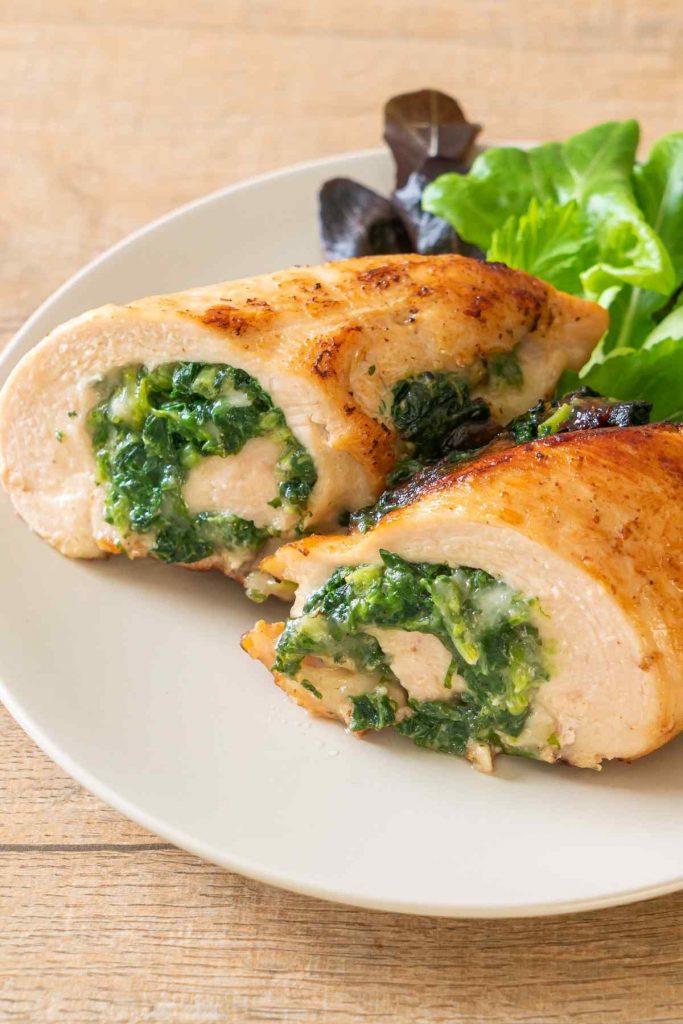 It's one of the easiest keto chicken recipes you'll come across, and your family will have a new low-carb favorite! Between the cream cheese and the parmesan, you'll experience the ultimate flavor on top of the spinach mixture stuffed into the chicken. Plus, it's super quick to prepare!
Spicy Keto Chicken Recipes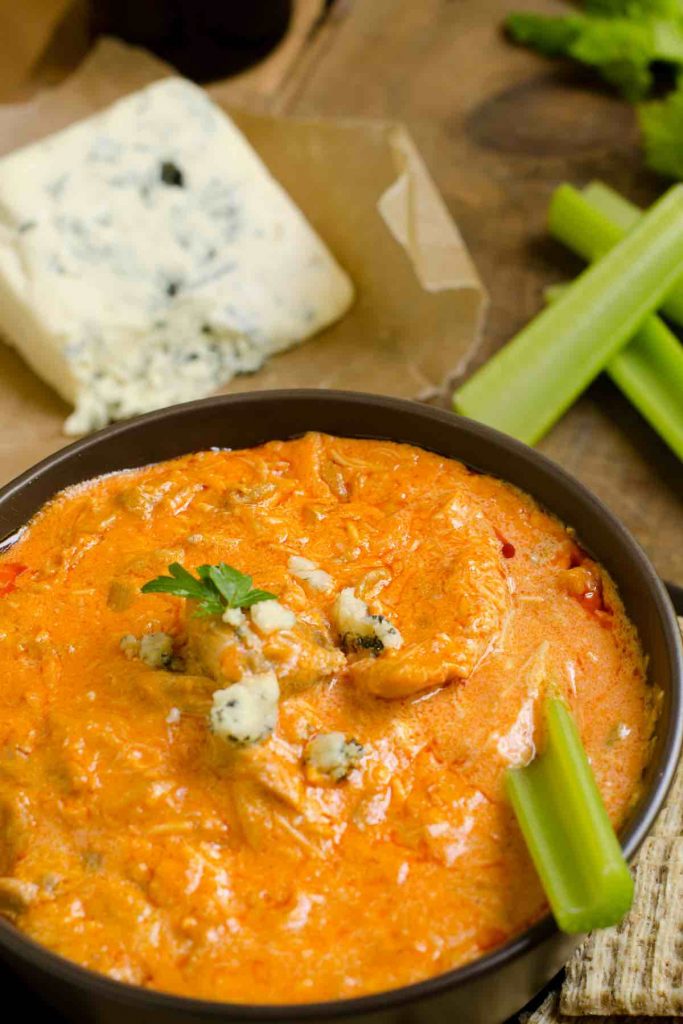 If you love buffalo chicken dip but don't love the carbs, then this recipe is for you! This low-carb buffalo chicken dip will definitely become the new popular low-carb appetizer for any of your gatherings and parties. Plus, it tastes just like buffalo chicken wings with blue cheese dressing. Yum!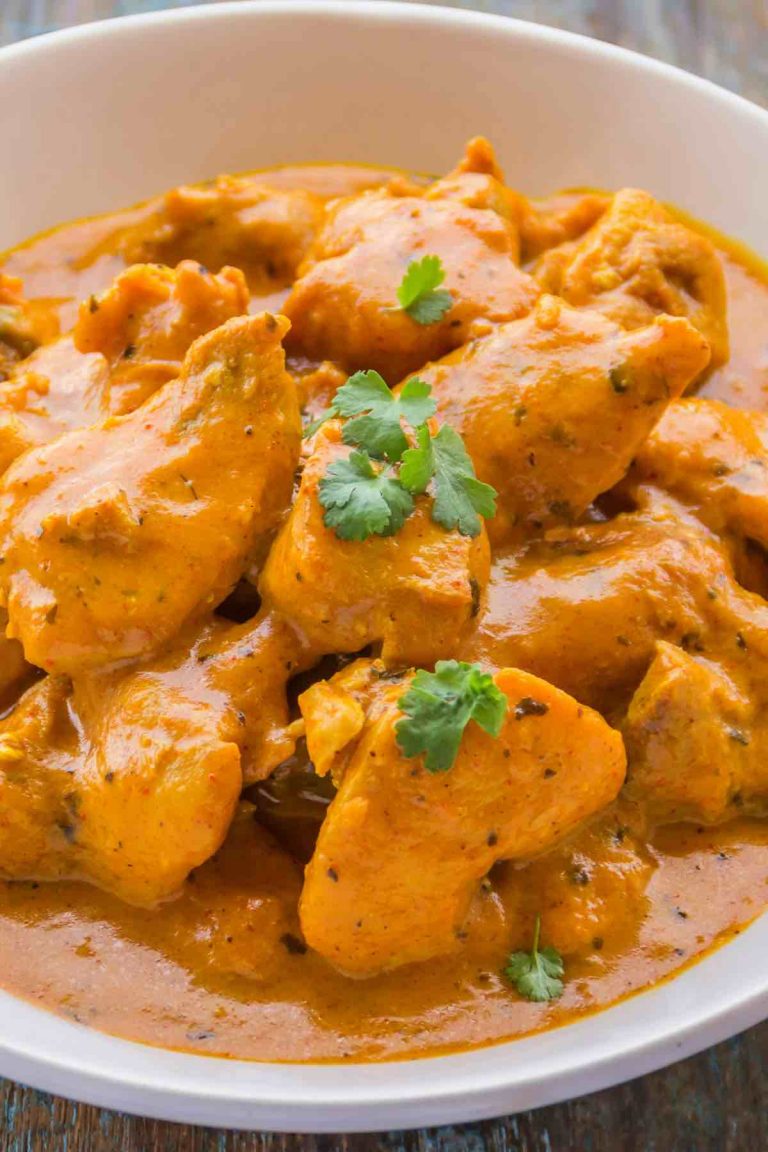 Super easy and delicious, this keto butter chicken is a low-carb skillet dinner that's ready in less than 30 minutes. Use ghee instead of butter in this recipe. But if you're looking to be completely dairy-free, swap out the ghee for a butter substitute and use coconut milk instead of heavy cream.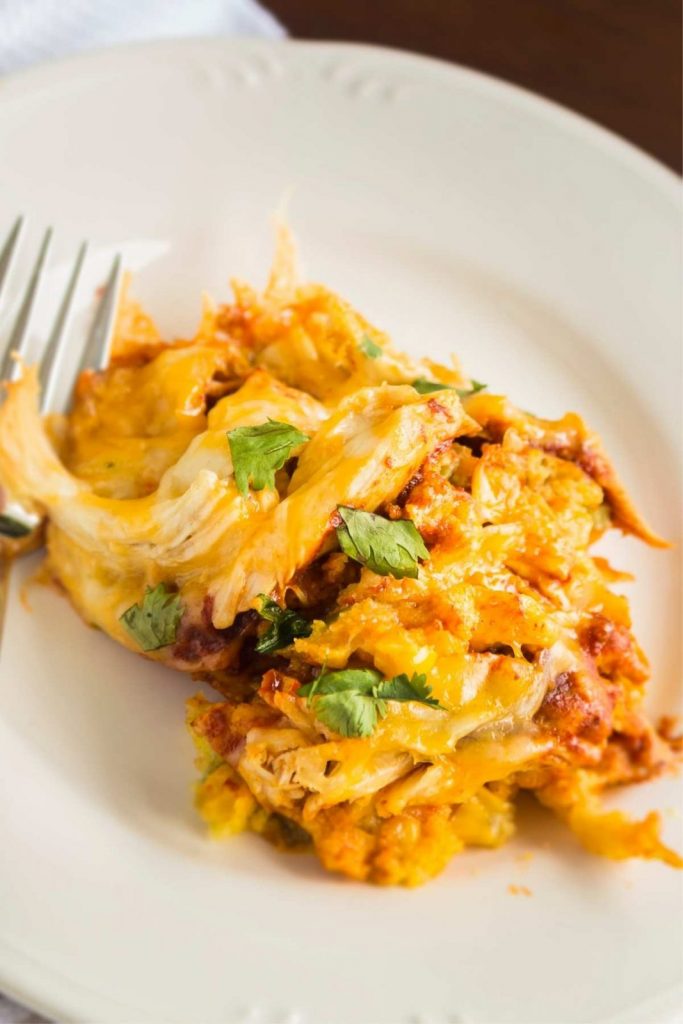 Using bite-sized chicken breast pieces, this chicken casserole steps it up a notch with a zesty taste from the spicy sambal oelek chili cream sauce. Loaded with bacon, broccoli, and cauliflower florets, this is a one-pot dish that's so easy to make.
Other Keto Chicken Breast Recipes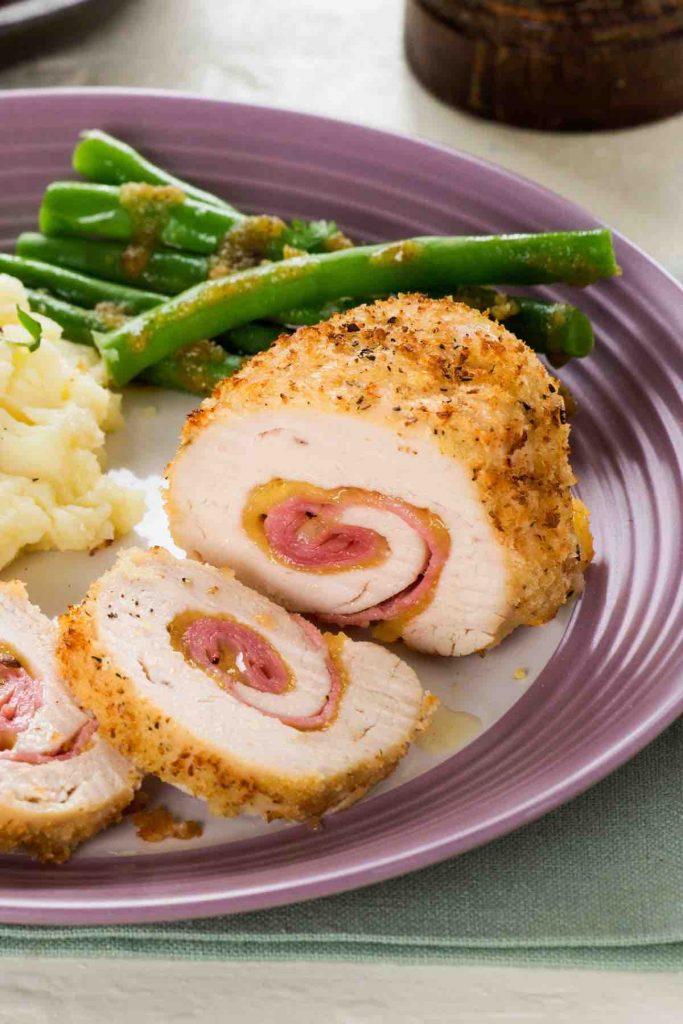 Layered with swiss cheese, ham, and coated with seasoned breadcrumbs, this Keto Chicken Cordo Bleu makes the perfect weeknight meal.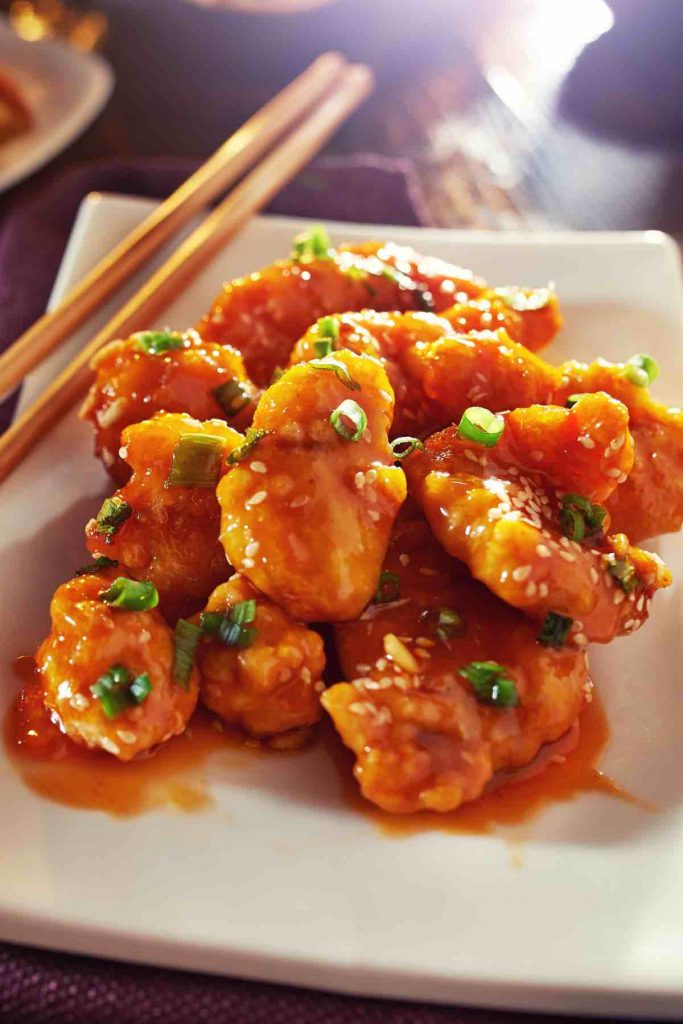 Coated in a delicious orange sauce, this keto orange chicken is low carb and inspired by the popular take-out dish. Using orange juice instead of orange extract provides this dish with a more authentic flavor and cuts off the added sugar. Serve with some cauliflower rice and onions for a completely satisfying meal!
A one-skillet dinner, this keto chicken alfredo is easy to make and your whole family will love it. Using a creamy and gluten-free alfredo sauce, the chicken will turn out tender every time. Pair it with some zucchini noodles, broccoli, or spaghetti squash to complete the meal.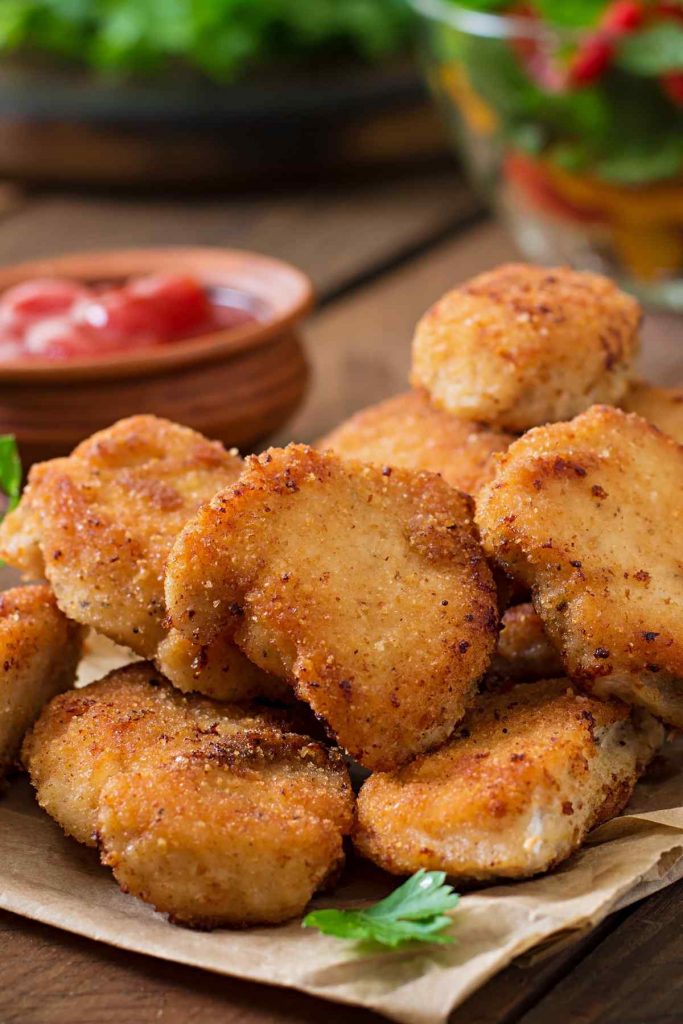 The best, easiest, and quite possibly the tastiest keto chicken nuggets you'll ever come across. With only 3 net carbs per serving, your family will be able to enjoy these nuggets without any guilt.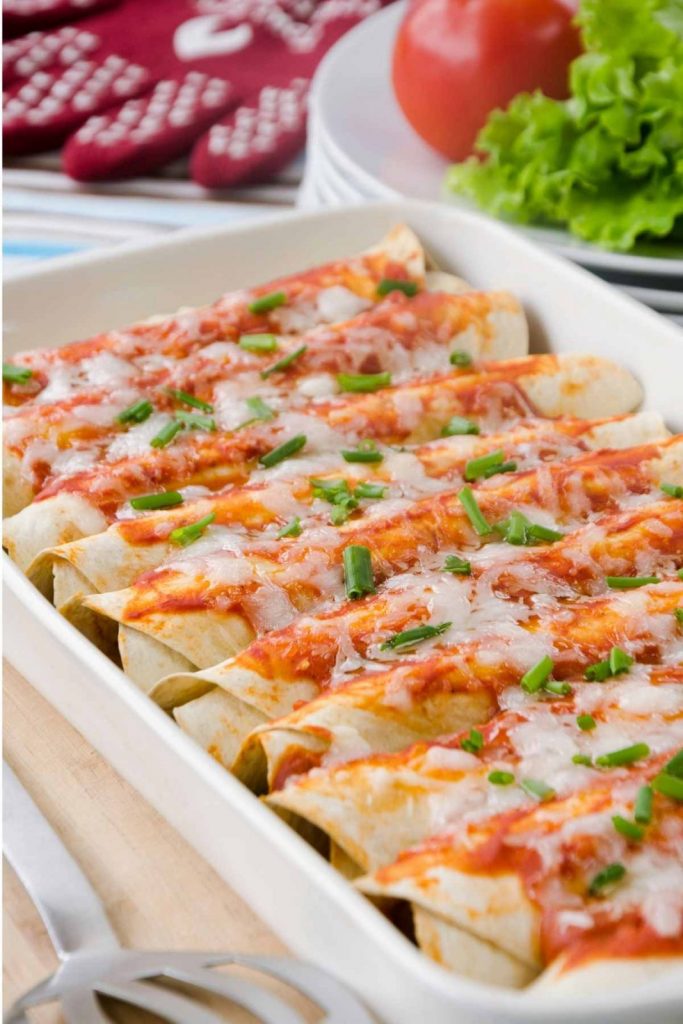 Looking for an authentic Mexican meal without the guilt? Then serve up these keto chicken enchiladas – no one will ever know it's low carb! Using low-carb tortillas, chicken, cheese, and some Rosarita sauce, you'll only have to wait about 20 minutes to dive in and indulge.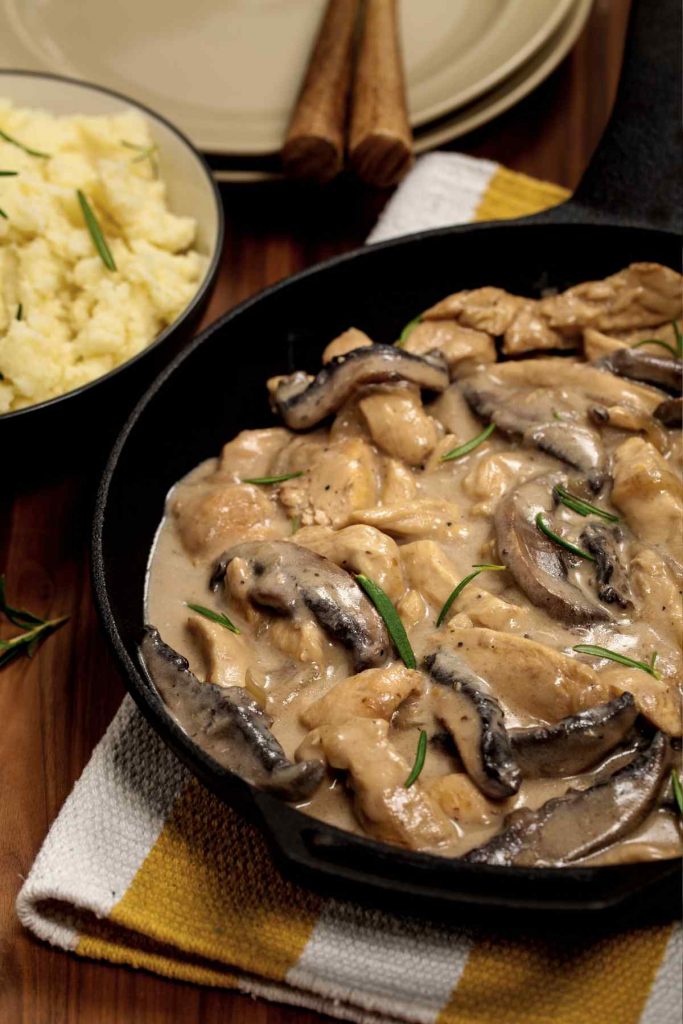 Made in one pan, this creamy chicken and mushrooms recipe is nothing short of easy. Perfect for those busy nights, this dish is ready in just under 30 minutes and will have your family asking for more.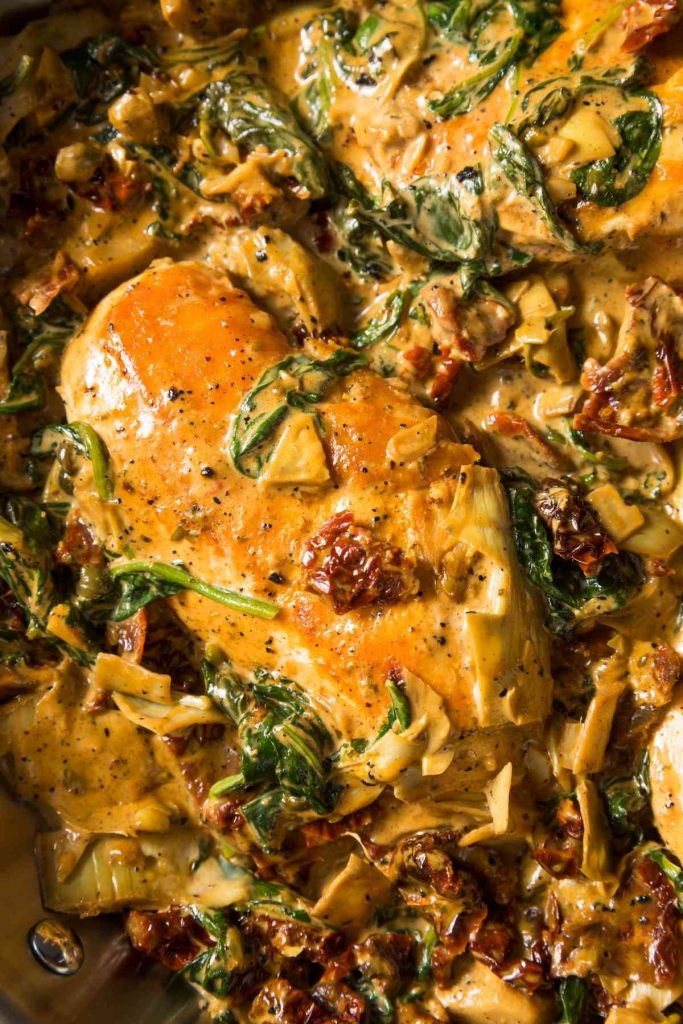 With just 15 minutes of prep, you can go run some errands and come home to your place smelling incredibly delicious! The garlic in this dish is what makes it irresistible, but the slow cooker method is what makes you want to make this dish over and over again.
The perfect comfort food any time of the year, this keto white chicken chili is filling, tasty, and easy to freeze. Not quite as thick as your traditional chili dish, but it's loaded with more flavor!
The biggest challenge with cooking chicken breasts is keeping them moist and tender. Follow the steps in this recipe for chicken breast on the stovetop for perfect results every time.
How to Bake Chicken That Isn't Dry?
Baked chicken is certainly delicious and is healthier than deep-frying or stir-frying. However, if you overcook it,  it'll turn out dry and chewy, and if you undercook it you risk bacterial contamination.
So here are a few tips to keep in mind to have your chicken coming out tender and juicy every time!
Make sure to cook your chicken at the right temperature, typically in the oven at 400F degrees for about 25-30 minutes for bone-in chicken.
For boneless chicken, bake for about 10 minutes less.
You can also brine your chicken before baking for an even juicer texture.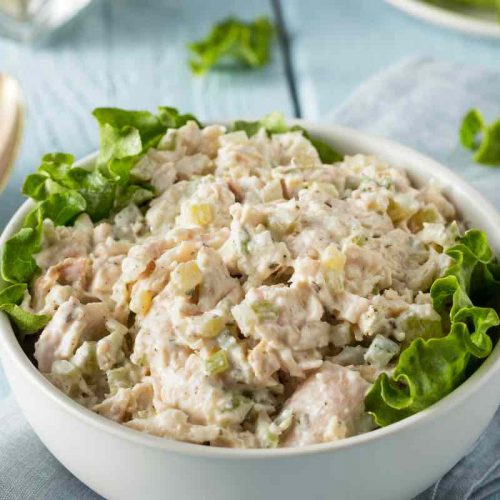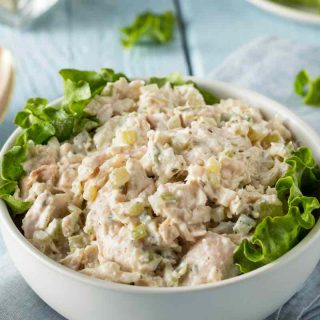 Best Keto Chicken Breast Recipe: Keto Chicken Salad
Keto Chicken Salad is one of the easiest Keto chicken breast recipes and loaded with delicious flavors!
Print
Pin
Rate
Ingredients
3

cups

shredded chicken breasts

cooked

1/4

cup

mayonnaise

2

tablespoons

mustard

2

tablespoons

chopped fresh dill

2

tablespoons

chopped fresh parsley

1

teaspoon

minced garlic

1/2

cup

chopped green onions

salt and pepper

to taste
Instructions
In a large mixing bowl, add mayo, mustard, fresh dill, parsley, and garlic. Mix until smooth.

Stir in shredded chicken and green onions. Mix well.

Season with salt and pepper to taste.

Refrigerate for at least 2 hours before serving.
Tried this recipe?
Follow or tag us on Pinterest @izzycooking