The Keto diet has taken the internet by storm. We have 21 Low-Carb Keto Chicken Breast Recipes that will get you in ketosis before you know it! From salads to soups and dips, the possibilities are endless when it comes to low-carb Keto-friendly chicken dishes.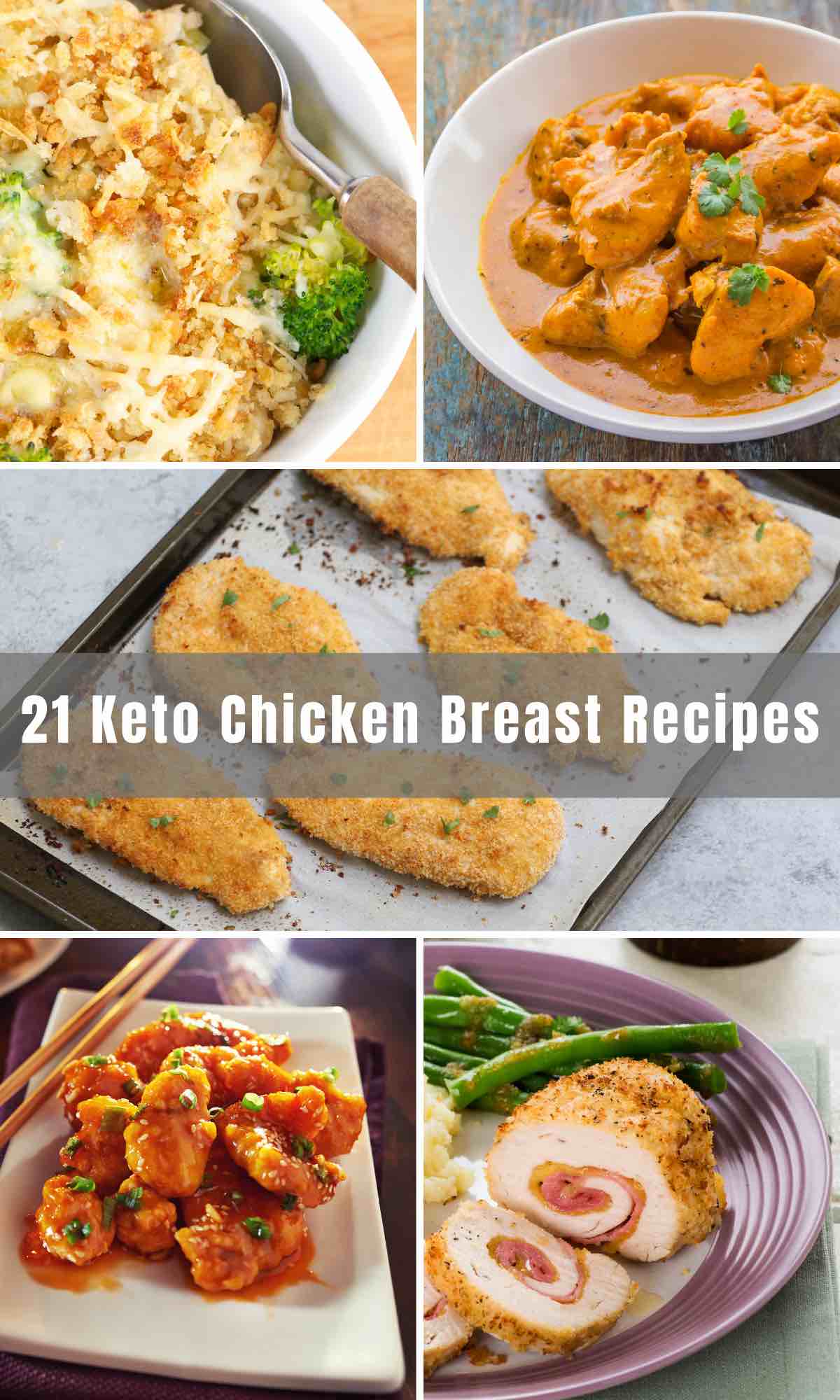 Are Chicken Breasts Good For Keto?
Yes, chicken breasts are a great source of protein for a Keto diet, but chicken breasts alone are not enough for keto. By itself, it's much lower in fat and not as filling as chicken thighs. If you're on a keto diet, only 1/5th of your meal should be protein, which means high protein meats like chicken should be paired with high-fat ingredients.
What Can I Eat with Chicken on a Keto Diet?
As a Keto plan centers on fat, you can add more fat to your chicken dishes. Some good options include avocado, cheese, and butter. You can also pair your chicken with low-carb vegetables such as zucchini, cauliflower rice, Brussel sprouts, green beans.
Easy Low Carb Keto Chicken Breast Recipes
Keto Chicken Chicken Breasts with Cream Cheese
Spicy Keto Chicken Recipes
Other Keto Chicken Breast Recipes
How to Bake Chicken That Isn't Dry?
Baked chicken is certainly delicious and is healthier than deep-frying or stir-frying. However, if you overcook it, it'll turn out dry and chewy, and if you undercook it you risk bacterial contamination. So here are a few tips to keep in mind to have your chicken coming out tender and juicy every time! Make sure to cook your chicken at the right temperature, typically in the oven at 400 degrees for about 25-30 minutes for bone-in chicken. For boneless chicken, bake for about 10 minutes less. You can also brine your chicken before baking for an even juicer texture.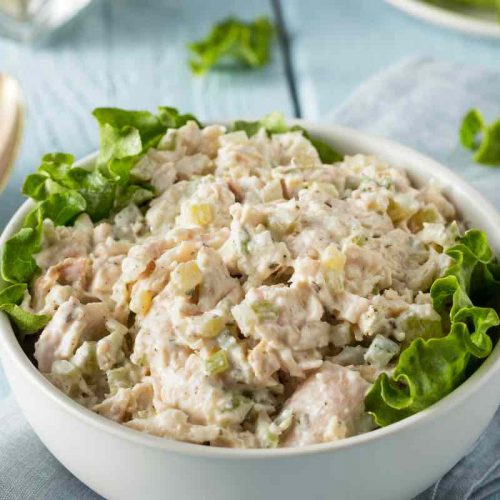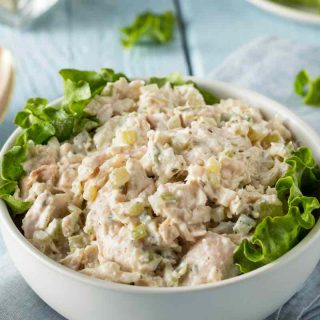 Best Keto Chicken Breast Recipes (Keto Chicken Salad Recipe + More)
Keto Chicken Salad is one of the easiest Keto chicken breast recipes and loaded with delicious flavors!
Print
Pin
Rate
Ingredients
3

cups

shredded chicken breasts

cooked

1/4

cup

mayonnaise

2

tablespoons

mustard

2

tablespoons

chopped fresh dill

2

tablespoons

chopped fresh parsley

1

teaspoon

minced garlic

1/2

cup

chopped green onions

salt and pepper

to taste
Instructions
In a large mixing bowl, add mayo, mustard, fresh dill, parsley, and garlic. Mix until smooth.

Stir in shredded chicken and green onions. Mix well.

Season with salt and pepper to taste.

Refrigerate for at least 2 hours before serving.
Tried this recipe?
Follow or tag us on Pinterest @izzycooking