We've rounded up some of the best Healthy Sweet Snack Recipes for you to maintain a healthy lifestyle in 2023. Instead of forcing yourself to avoid your sugary cravings, embrace your sweet tooth with these easy, tasty, guilt-free snack options.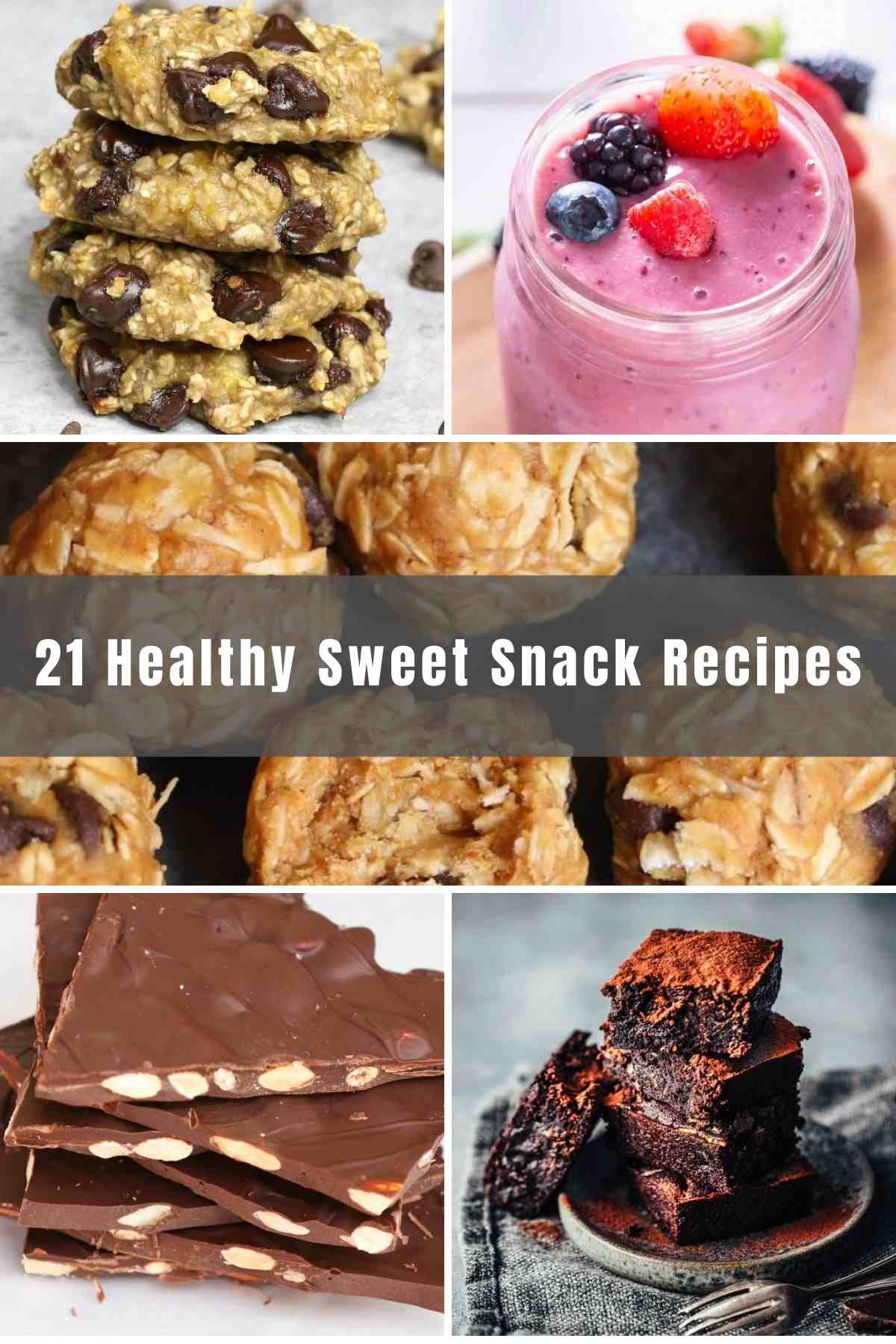 Chocolate and cookies and cake – oh my! Has your sweet tooth ever ruined your healthy streak? If you've been resisting your favorite desserts for a while, it's easy to fall off the wagon when a craving hits. By having healthy options available, you can avoid the trap of reaching for a candy bar when your blood sugar is low.
We all know that fruits are a healthier snack than candy, but your sweet tooth needs something more exciting. By incorporating ingredients like dark chocolate, shredded coconut and nut butters, these healthy snacks are sure to satisfy your cravings without the excess sugar, calories or fat. You can even sneak veggies like zucchini into baked desserts!
What are Some Sweet Snacks That I Can Eat on a Diet?
Keeping sugar intake to a minimum is advised for everyone, but is especially important for those on a diet. Excess sugar can cause weight gain and translates to extra carbs for those on a ketogenic diet.
Healthy sweet snacks for folks on a diet include dark chocolate, fruit salads and smoothies. Peanut butter is great for satisfying your sweet tooth, but it's also a great source of protein. Replace candy and store-bought cookies with these healthy alternatives.
Healthy Sweet Snacks for Weight Loss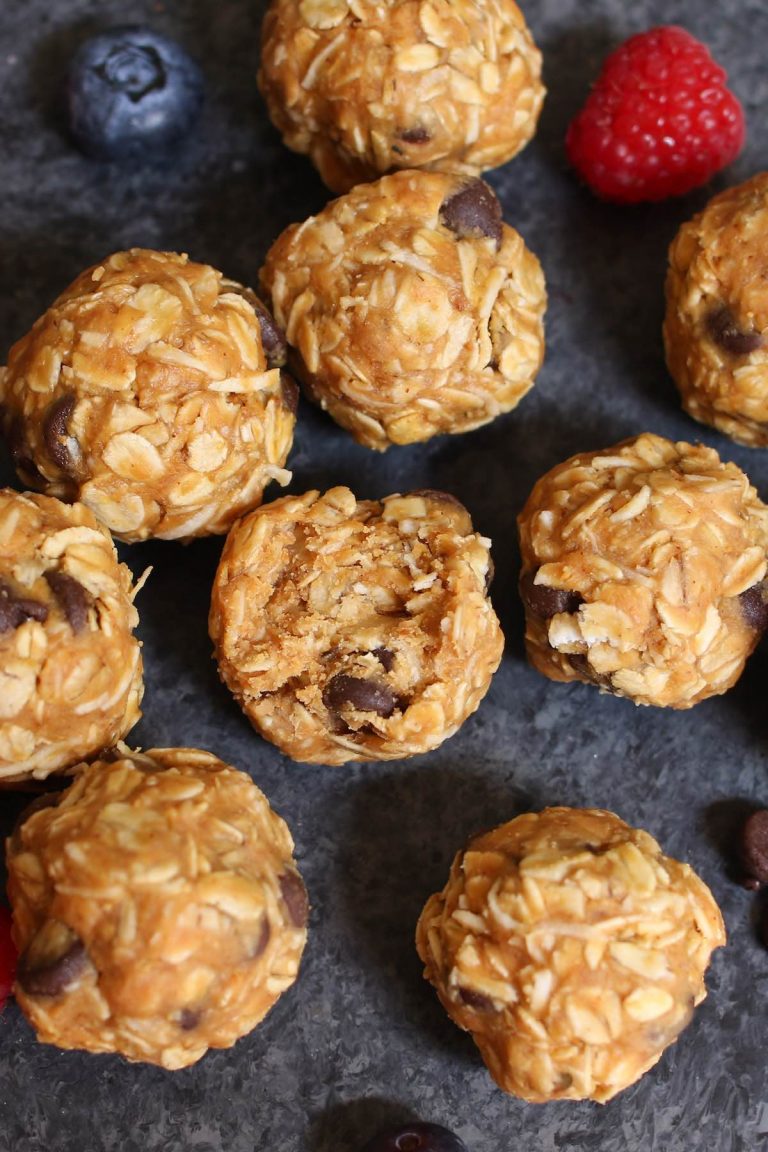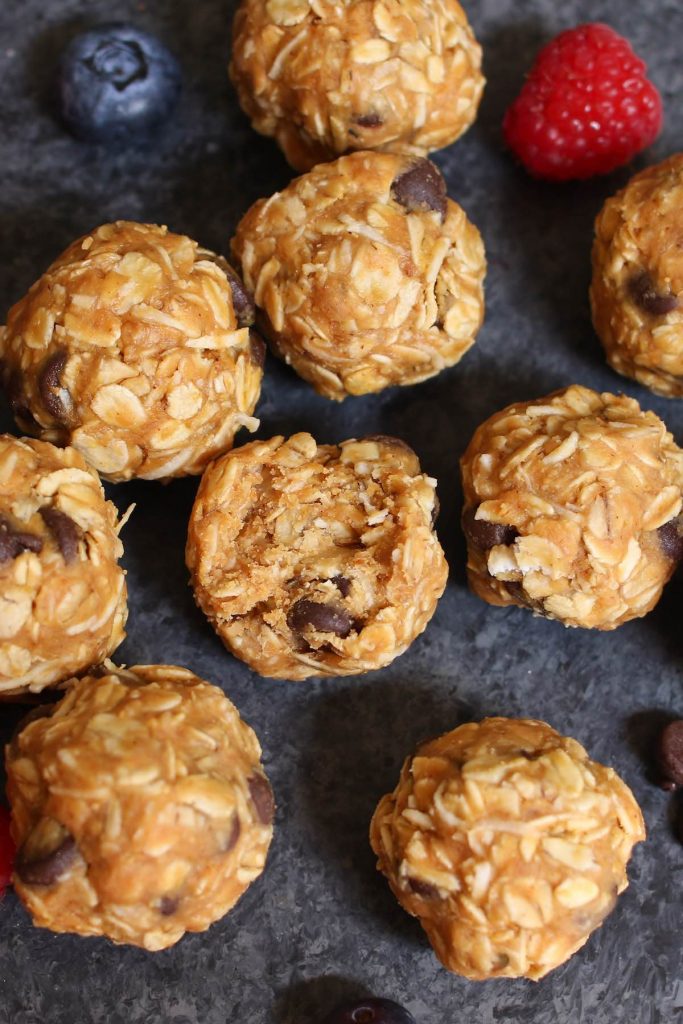 When you're craving cookies, give these no-bake energy balls a try. They're made with rolled oats, nut butter and extras like flaxseeds and chocolate chips. You won't believe these treats are only 3 grams of sugar each.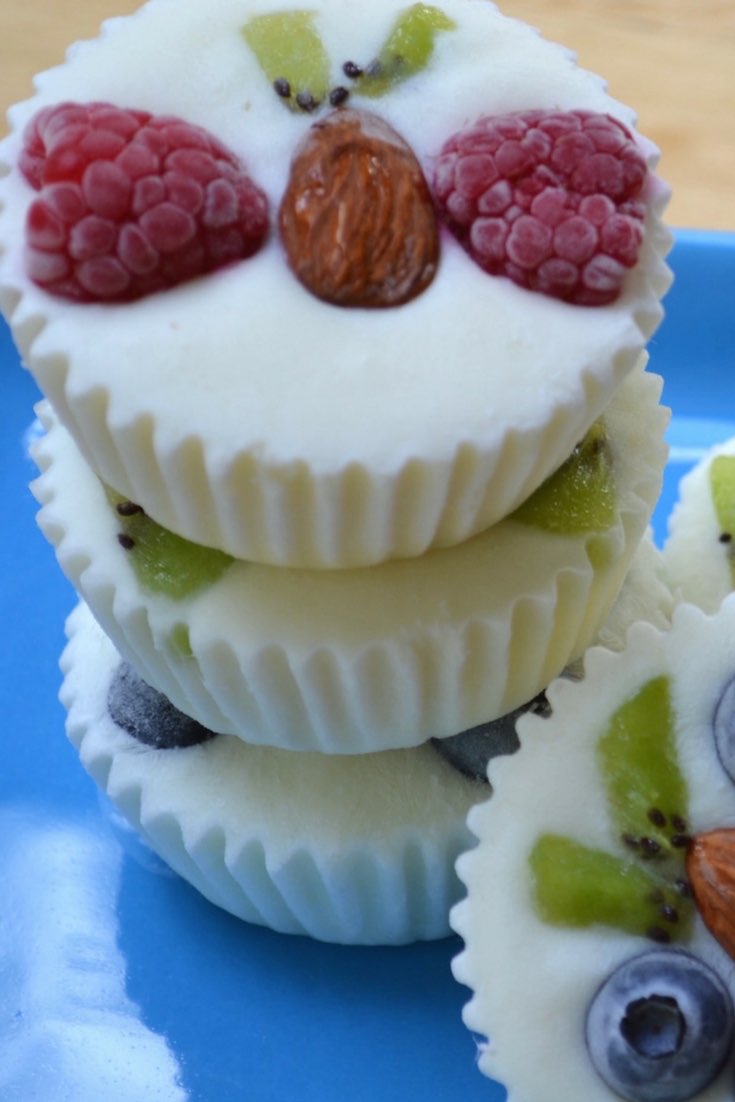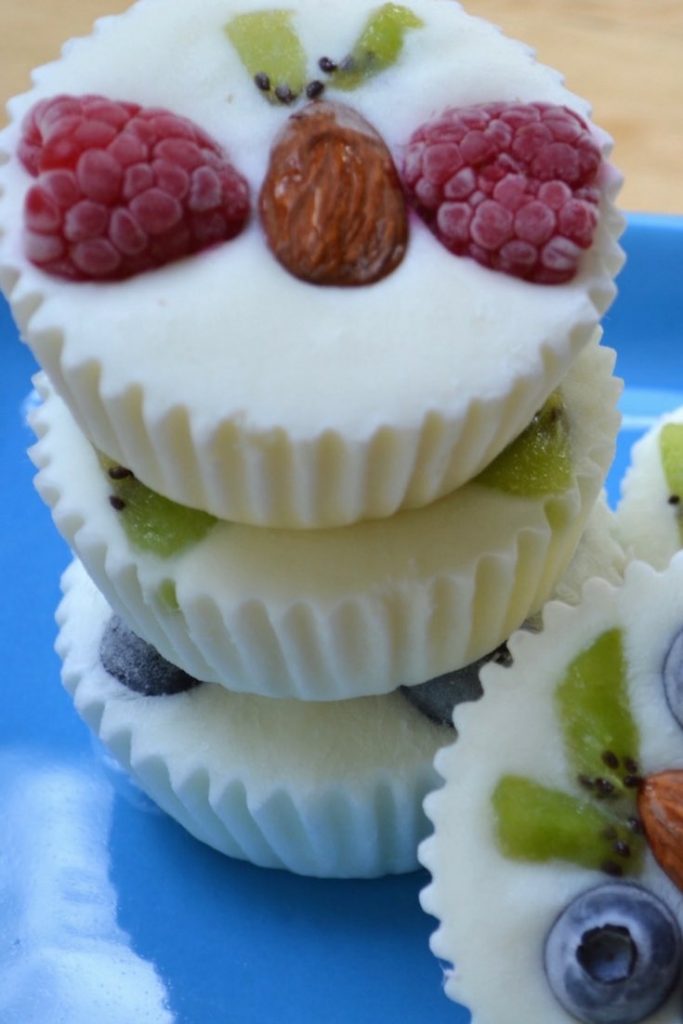 Made with fresh fruits and creamy yogurt, these simple snacks weigh in at under 75 calories each. Make a few on Sunday and keep them in the freezer for easy snacking throughout the week.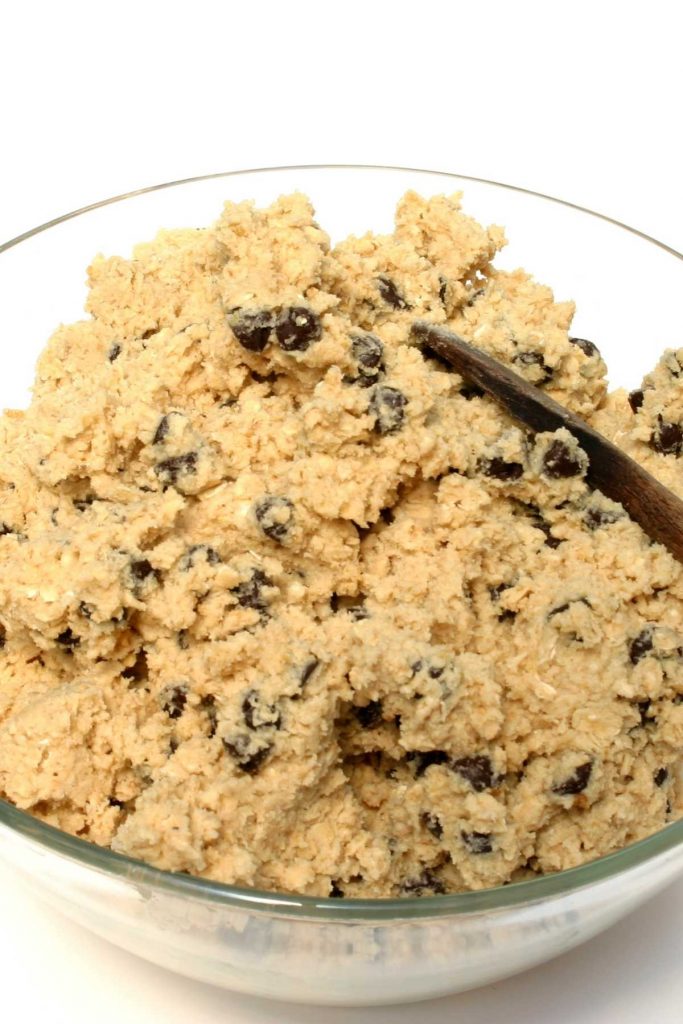 This cookie dough recipe is almost too good to be true. It tastes just like your favorite dessert, but it's made with vegan-friendly, protein-packed chickpeas. Hummus isn't the only thing these peas can do!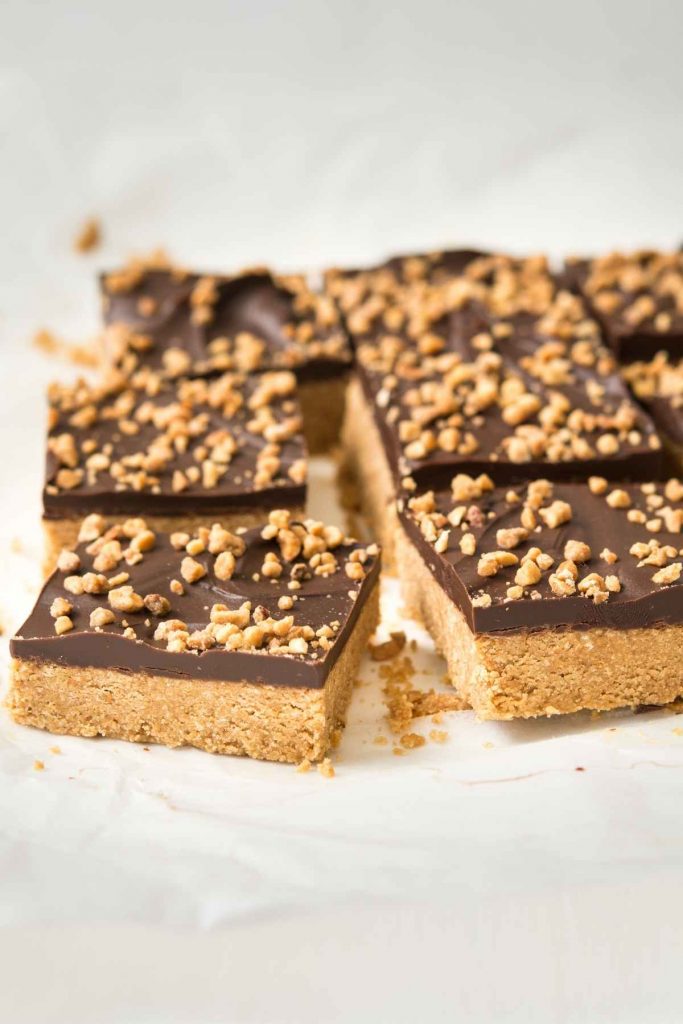 These super simple chocolate bars are gluten free and loaded with 12 grams of protein per serving. Is it a dessert or a pre-workout snack? It's both.
When you sample this rich chocolate mousse, you won't believe there's an avocado in the mix! You'll love the smooth, decadent taste and the healthy ingredients.
Healthy Sweet Snacks for Kids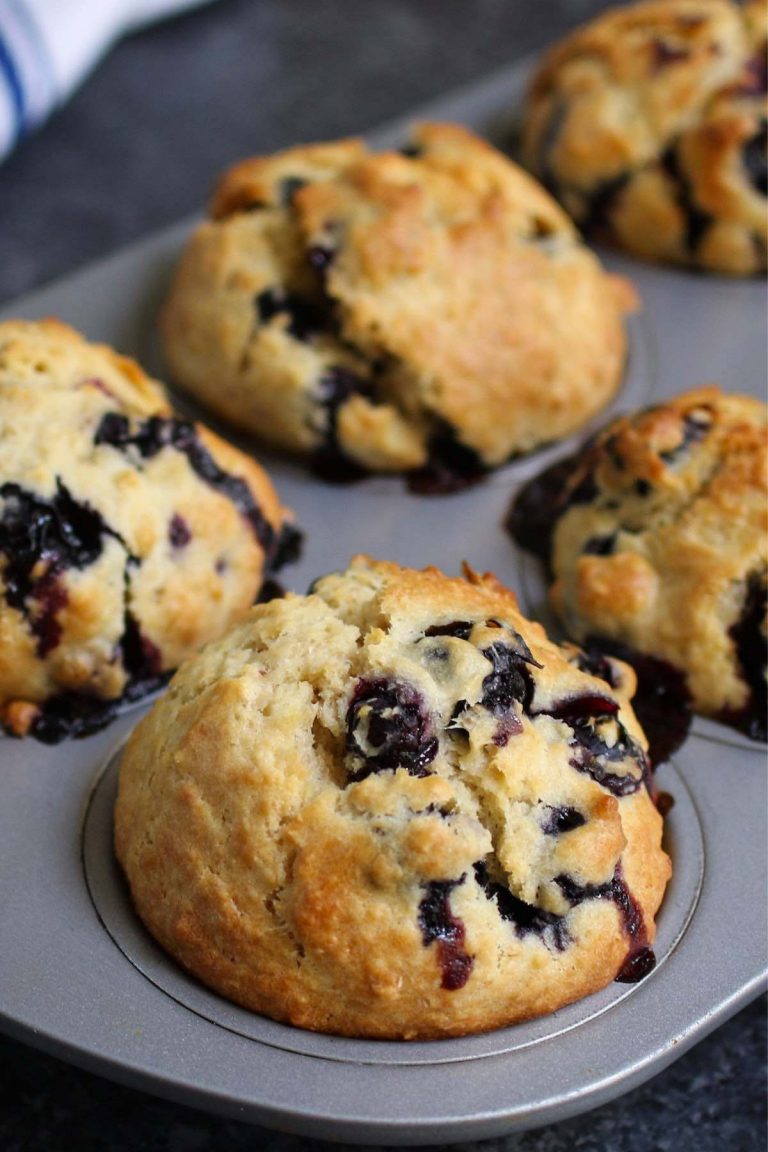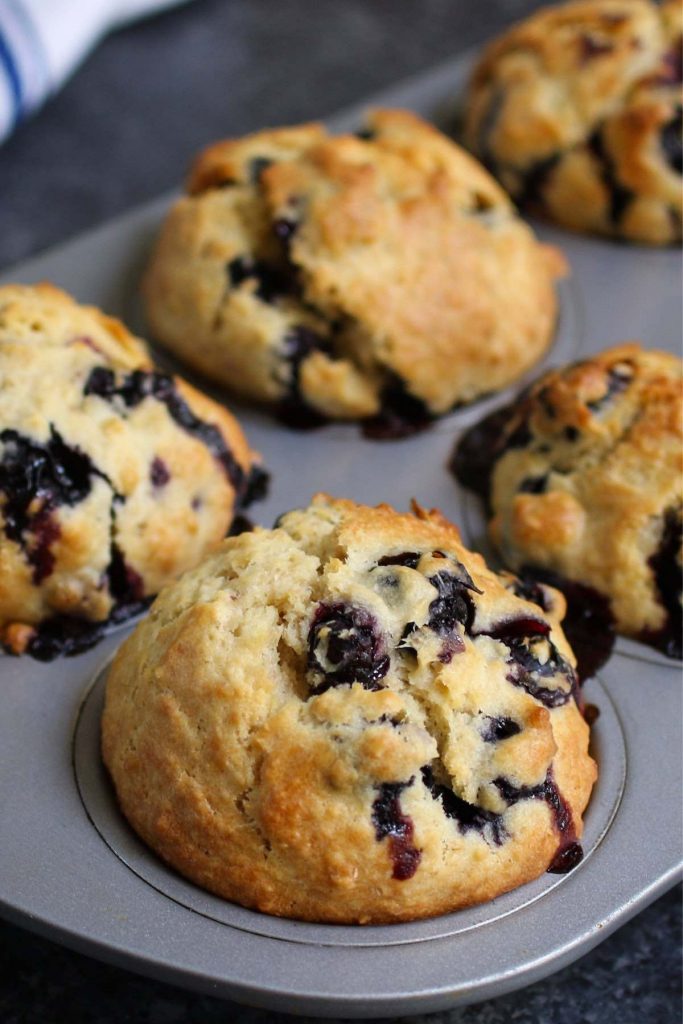 Kids will love seeing these tasty blueberry muffins in their lunch bags. Thanks to whole wheat flour, oatmeal and buttermilk, they're moist, fluffy and wholesome.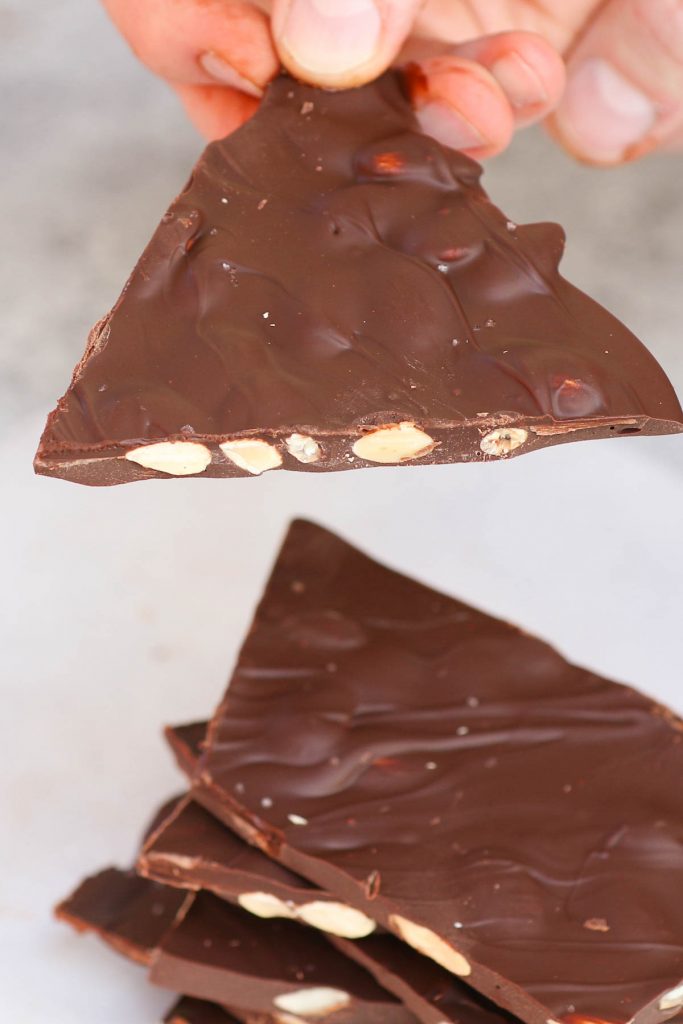 Dark chocolate is low in sugar and high in antioxidants, making it the perfect guilt-free treat. This homemade chocolate bark is made with smooth dark chocolate and crunchy almonds. You can use chocolate with a lower percentage of cocoa or milk chocolate for pickier kids.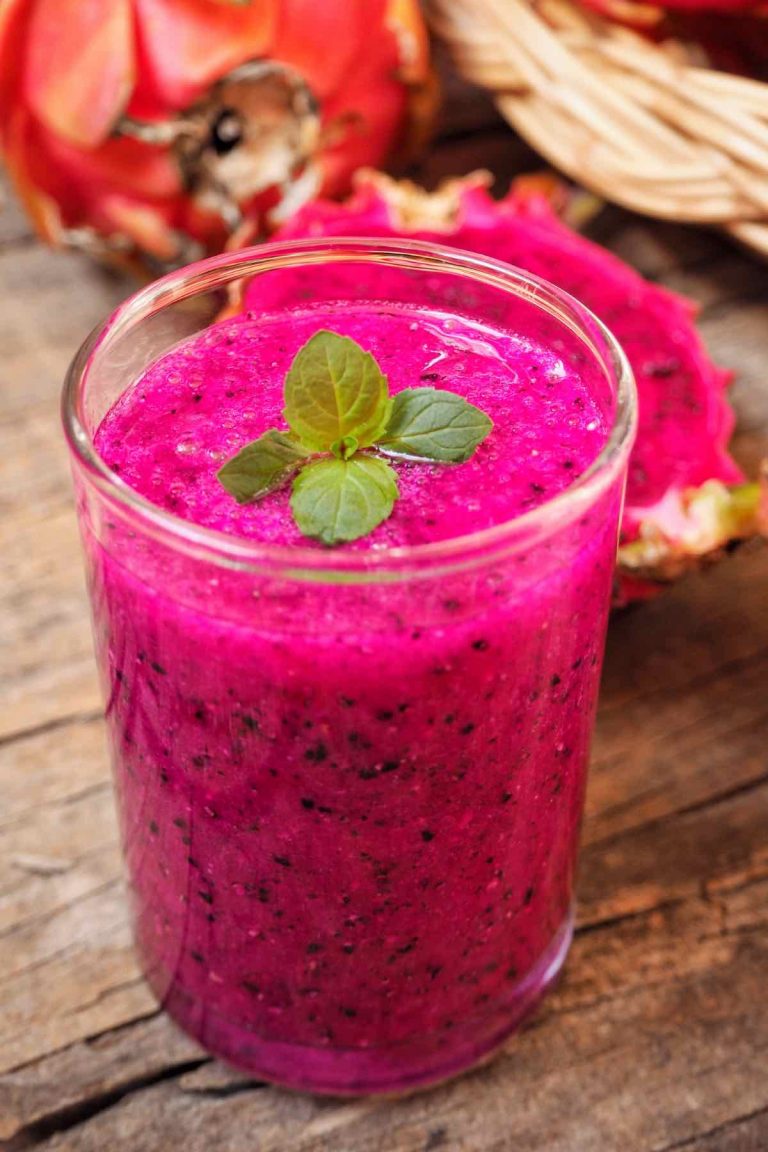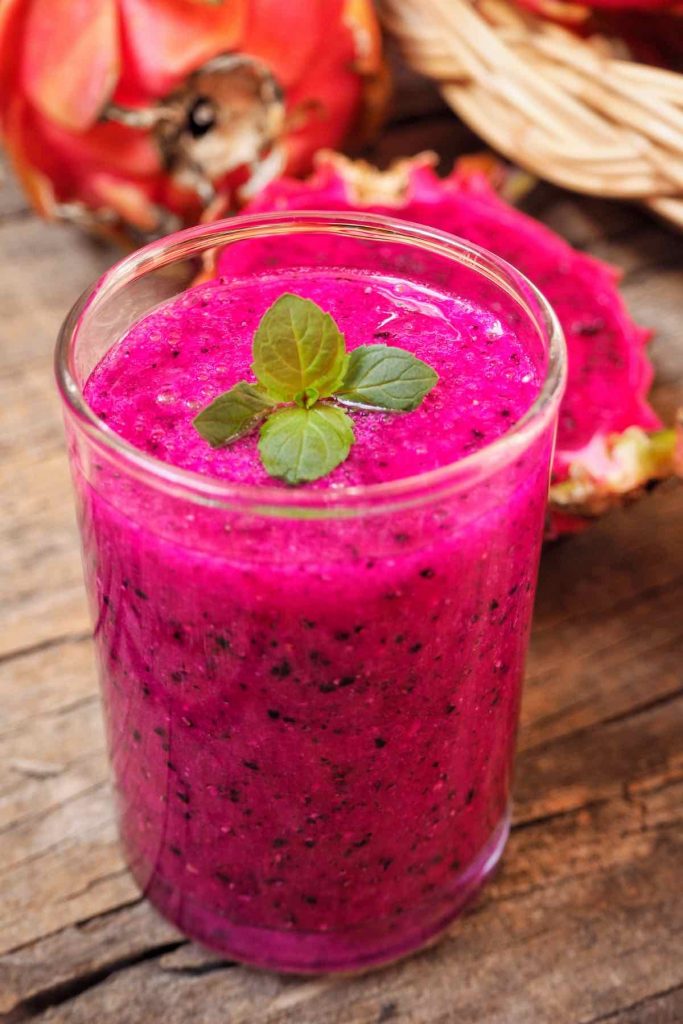 This bright pink smoothie is sure to get your little ones excited! You'll love how easy it is to make and its super high vitamin C content.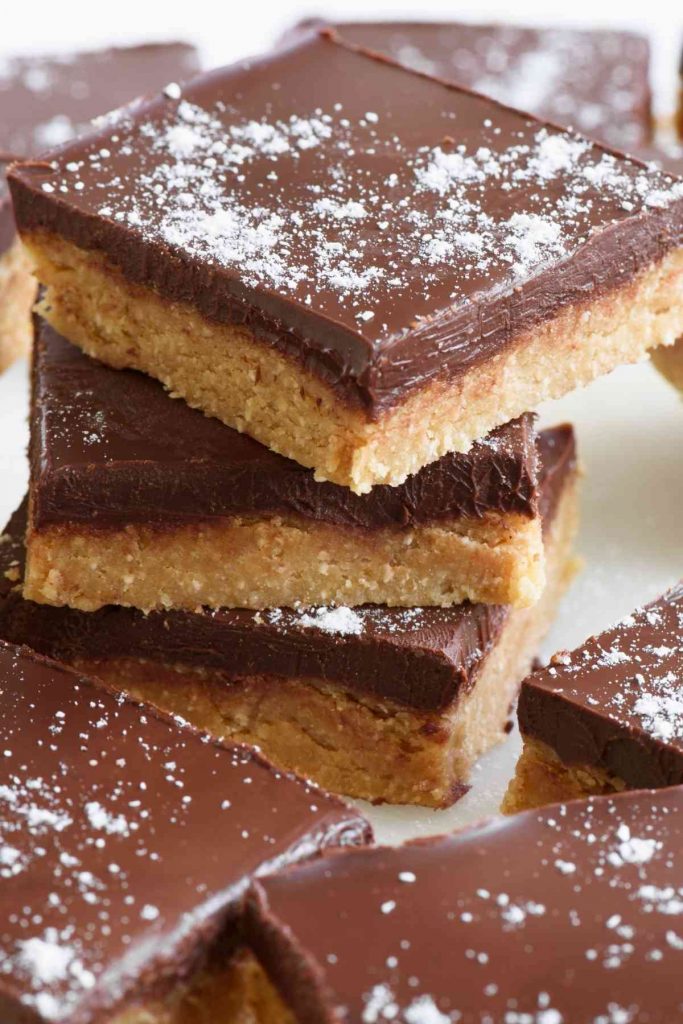 If your kids like chocolate peanut butter cups, they'll love these sweet treats. Healthy peanut butter bars are vegan friendly and kid-approved.
These low-effort desserts are fun to make and more fun to eat! Make it more fun by adding toppings like Fruity Pebbles, rainbow sprinkles or pretzels.
A bright, colorful fruit salad is a refreshing and healthy snack the whole family will love. Fresh fruits are tossed in a honey lime dressing and can be served alone or with Greek yogurt.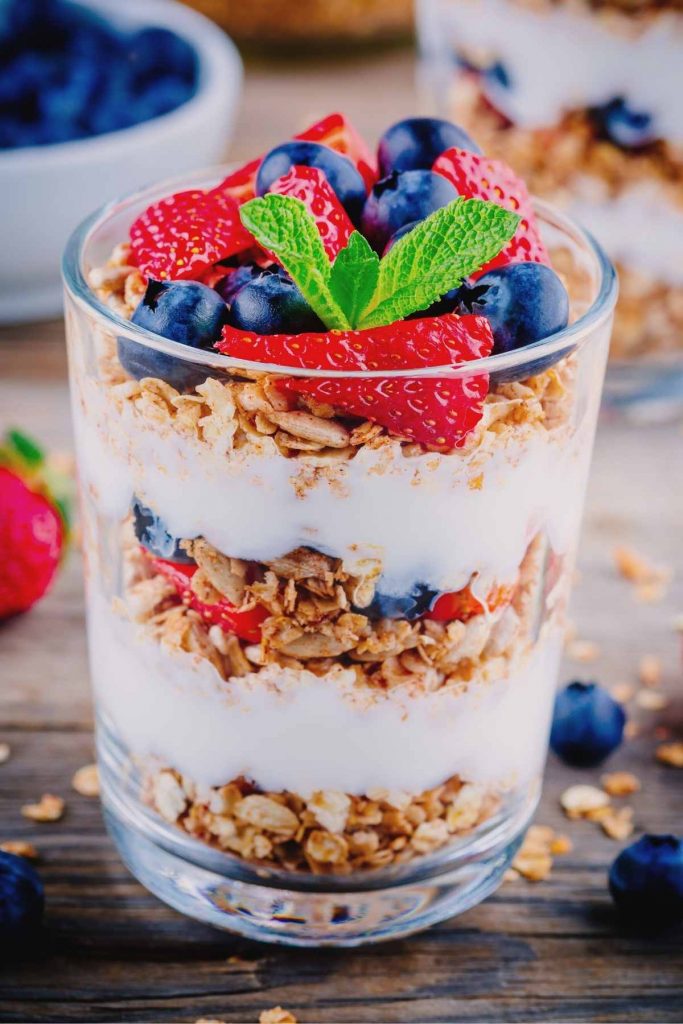 This simple and tasty parfait is perfect for breakfast or a sweet snack. Fresh blueberries and strawberries are layered with granola and Greek yogurt for a healthy, wholesome treat.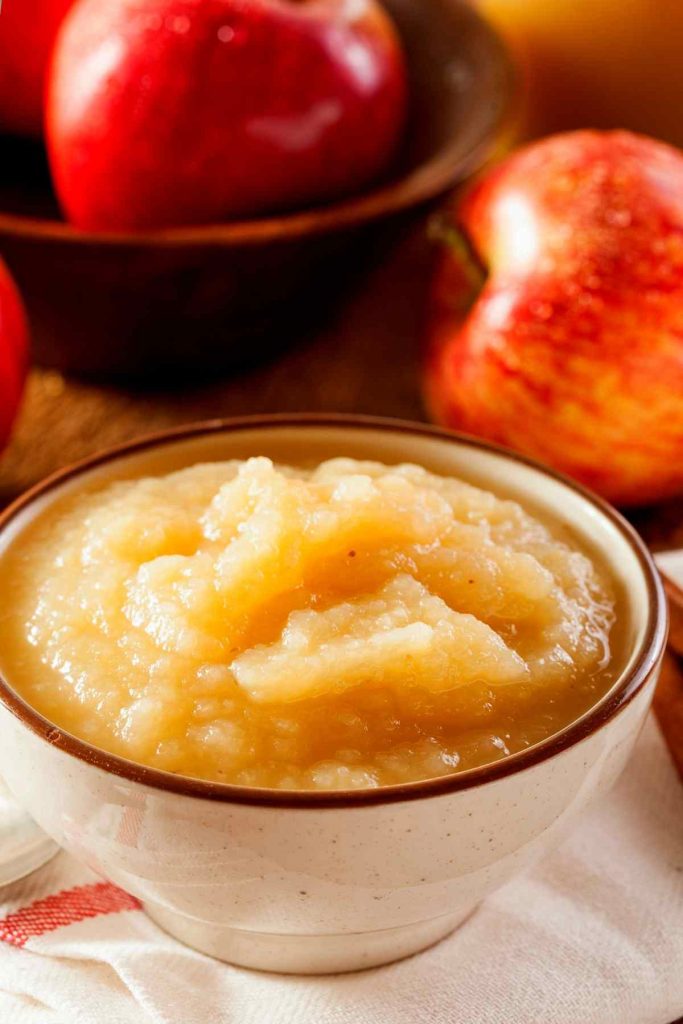 With only four ingredients, you can be sure that this applesauce is as natural as it gets. After you've tried it once, you'll never go back to the processed stuff!
Healthy Sweet Snacks to Bake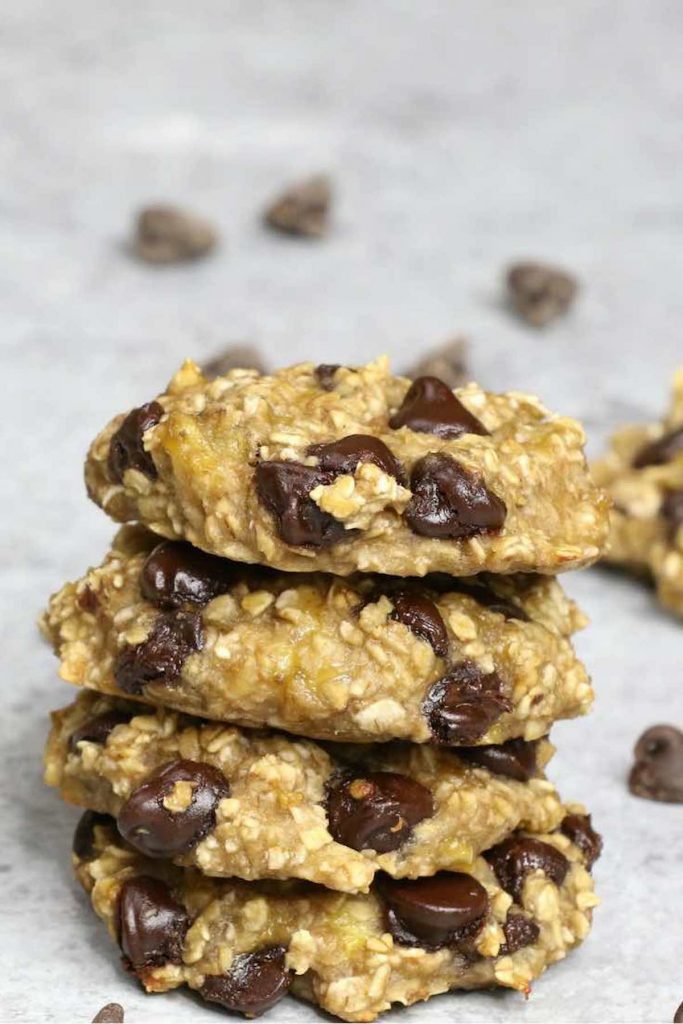 You'll love these guilt-free cookies at breakfast time or whenever you need a sweet pick-me-up. These soft, chewy cookies are made with only three ingredients and are out of the oven in twenty minutes.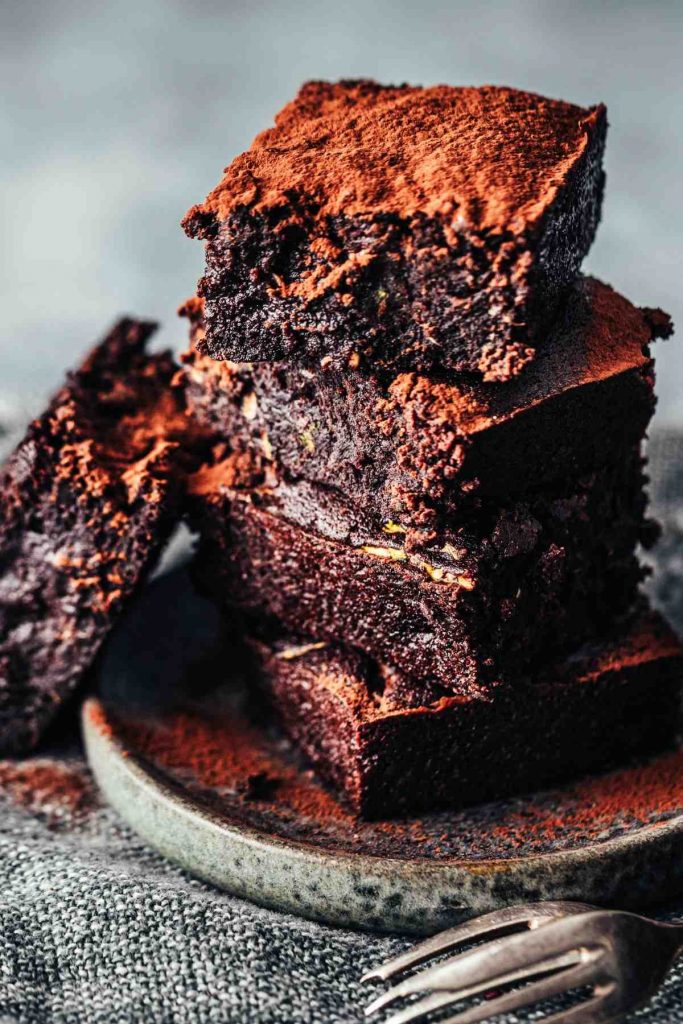 Zucchini for dessert? These flourless brownies are a sneaky way to get in some extra veggies and the zucchini makes them perfectly soft and fudgy.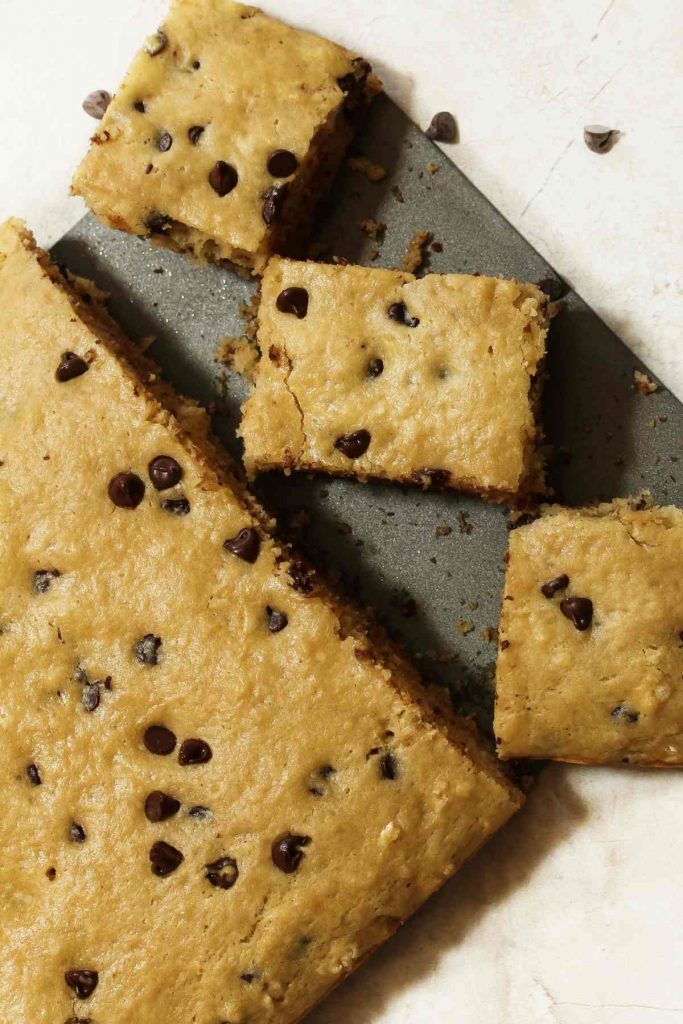 A gluten sensitivity doesn't have to keep you away from your favorite desserts. These peanut butter blondies are flour-free and so easy to bake.
Swap excess oil for shredded zucchini and you'll have a super moist, gluten-free bread with fewer calories. Thanks to cinnamon, vanilla and nutmeg, this bread is full of flavor and is sure to become your new fave.
Low Carb Healthy Sweet Snacks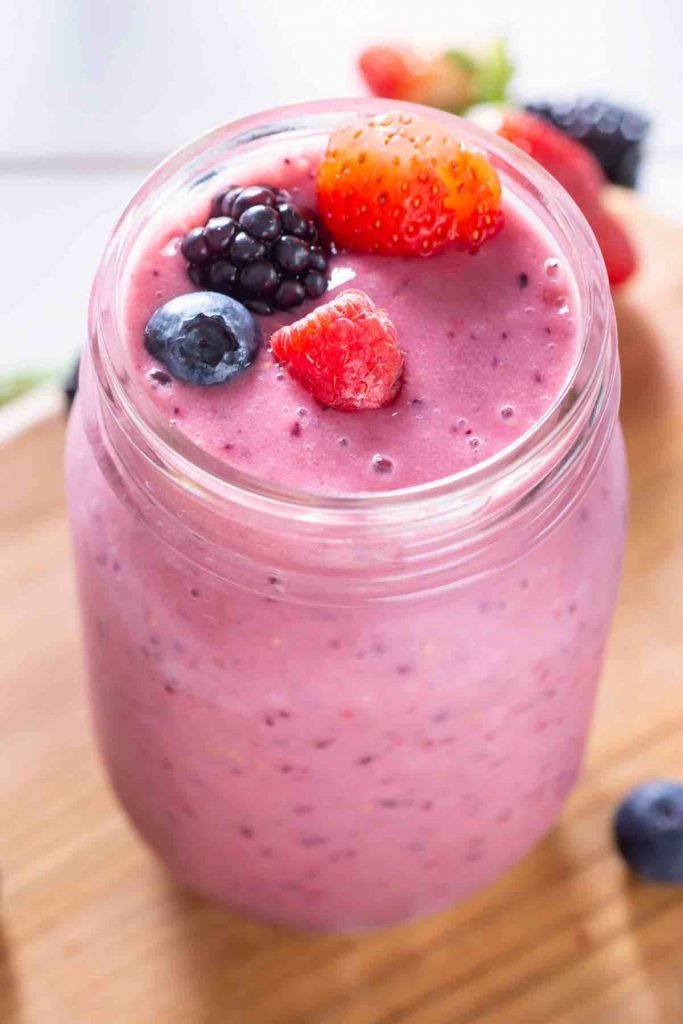 When you're living the keto lifestyle, fruits are often a no-go because of all the sugar. This 3-ingredient berry smoothie is sweet and fruity with only 4 grams of carbs.
This smooth, chocolatey pudding makes a delicious snack, dessert or breakfast. Give it a try when you're craving something sweet and creamy, but you don't want to blow your macros.
These addictive chocolate-covered snacks are sweet, crunchy and satisfying. Pecans are the most keto-friendly nuts at only 1 gram of carbs per ounce.
An apple a day keeps the doctor away – even if it's covered in peanut butter. This simple low-carb snack provides extra fiber and is ready in just five minutes.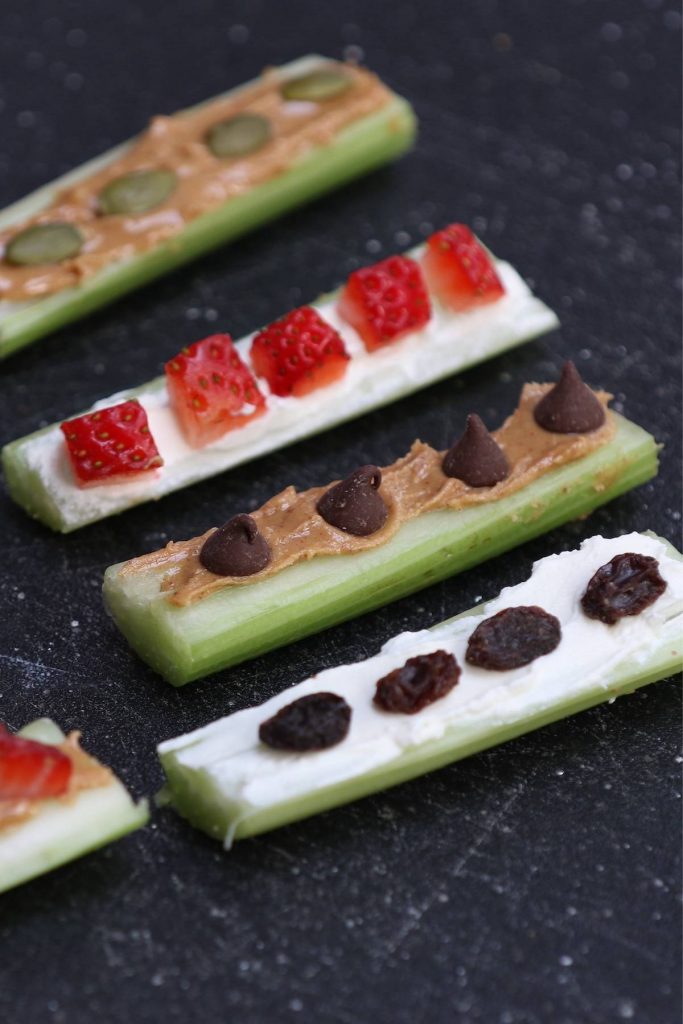 These nutritious snacks are loaded with celery, peanut butter, and raisins. They are so fun to make with kids and you can customize them easily with your favorite nuts and fruits.
You May Also Like
Healthy Sweet Snacks (Banana Oatmeal Cookies Recipe and More)
You'll love these healthy but sweet guilt-free banana oatmeal cookies. They are made with only 3 ingredients and are out of the oven in twenty minutes.
Print
Pin
Rate
Ingredients
2

large ripe bananas

1 1/2

cup

old-fashioned oats

large oats

2/3

cup

semisweet chocolate chips
Instructions
Set the oven rack to the upper-middle position. Then preheat the oven to 350°F.

Line a baking sheet with parchment paper or a nonstick baking mat and set aside.

Peel the bananas and place on a large plate. Using a fork, mash them until smooth with no more lumps.

Add the oats and mashed bananas to a medium-size bowl and mix well. If the mixture seems too wet, mix in a few more tablespoons of oats.

Add the chocolate chips and stir to combine.

Scoop one tablespoon of batter onto the baking sheet and flatten it to about ½-inch thick with your fingertips. Repeat for the rest of the batter, spacing the cookies an inch apart.

Bake for 15 – 20 minutes until puffy.

Remove from oven. Let the cookies cool for 5-10 minutes and then use a rigid spatula to remove to a wire rack to cool completely.
Tried this recipe?
Follow or tag us on Pinterest @izzycooking