Desserts that are healthy and delicious? Yes, please! If you are on a healthy diet or trying to lose weight, you'll love this collection of top 31 Easy Healthy Desserts. Just because you have a sweet tooth doesn't mean you have to stay away from indulgent treats.
With so many wholesome fruits, grains, and dairy products to choose from, tasty desserts can easily fit into a healthy eating lifestyle.
From fruit-filled muffins to creamy parfaits, and low-carb chia pudding, the choices are endless!
Many of these lighter desserts are vegan, paleo, and even gluten-free. You'll get inspired.
Quick And Easy Healthy Dessert Recipes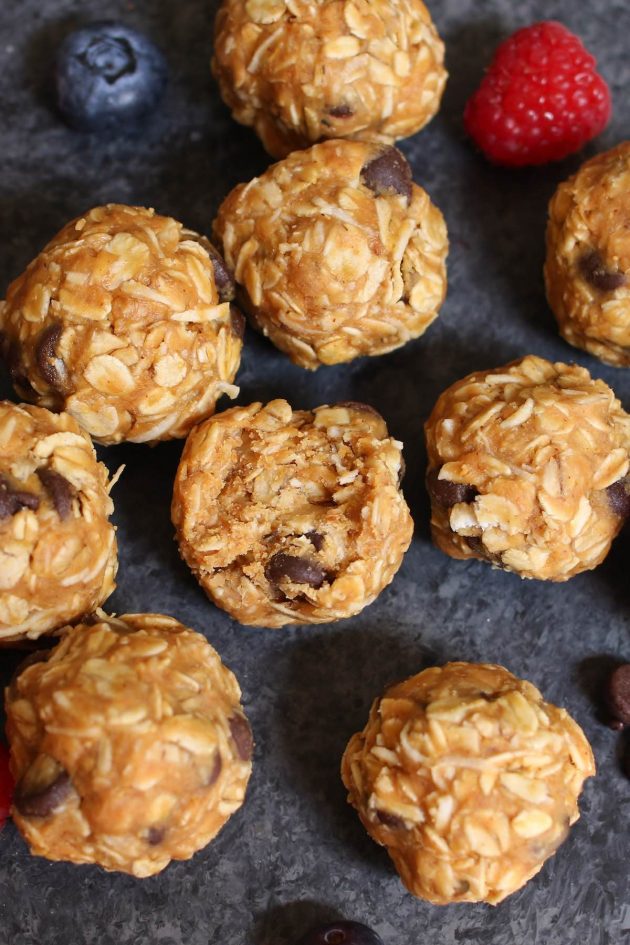 If you're looking for a mid-afternoon pick-me-up that won't weigh you down, these energy balls are just what you need.
Made with 3 ingredients and a variety of customizable add-ins, they take just 10 minutes to make!
Learn how to make healthy oatmeal cookies with a few simple pantry ingredients! This recipe is mouthwatering and easy to make, so what are you waiting for?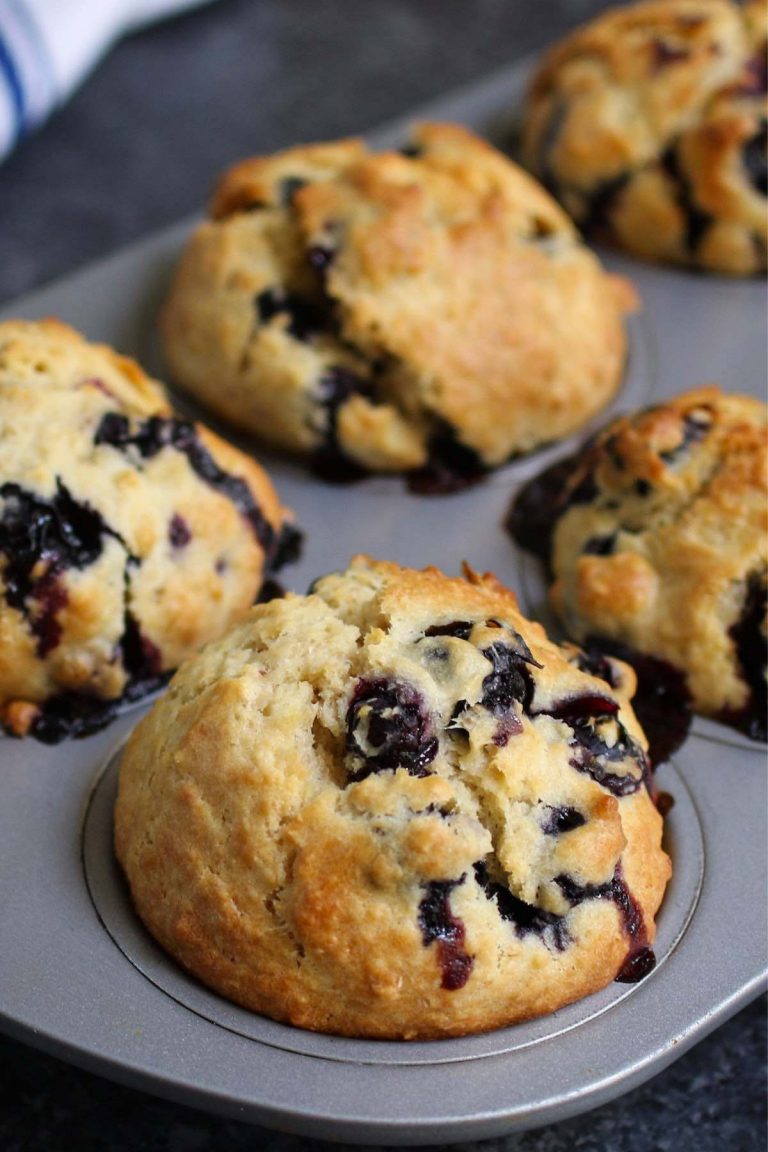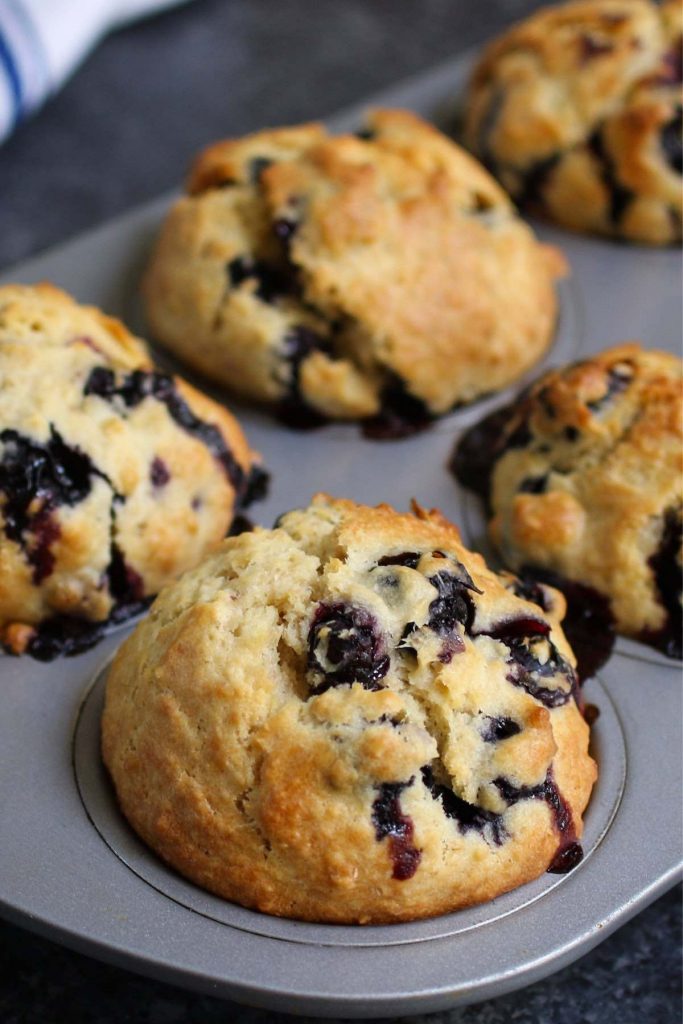 Muffins have gotten a bad rap lately, largely because of the jumbo-sized sugar-laden muffins served at some stores and bakeries. When you make your own muffins, you get to control the ingredients and the portion size.
Case in point, these blueberry muffins are sweetened with maple syrup, are made with whole wheat flour, and have just 142 calories per serving!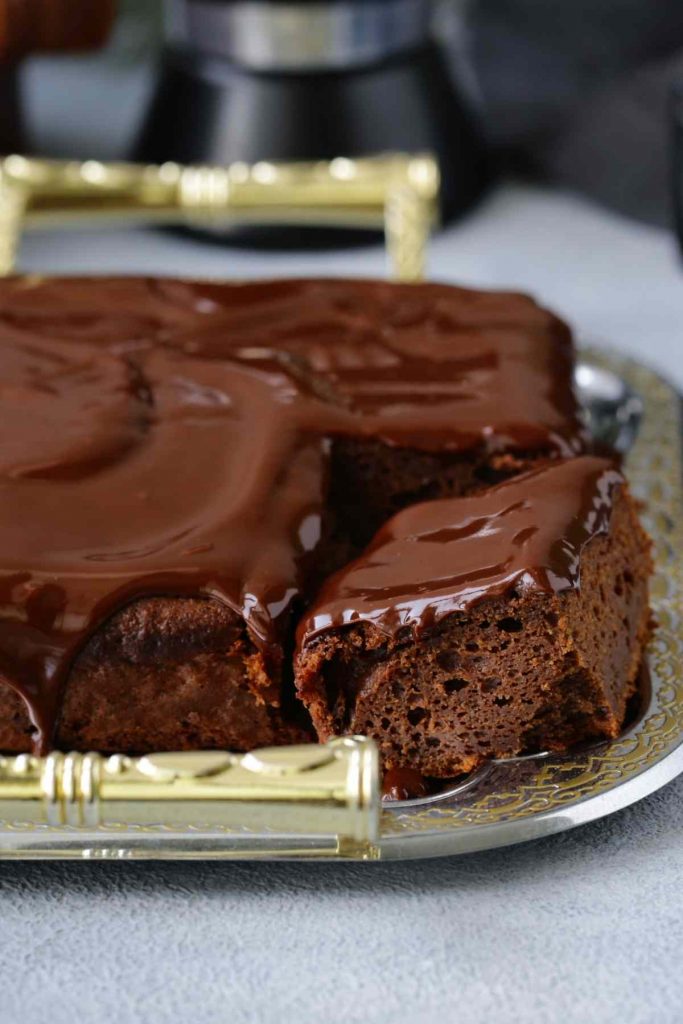 Yes, healthy fudgy chocolate brownies really are a thing! These paleo-friendly brownies are made with almond flour and are sweetened with coconut sugar and maple syrup.
Top them with crushed roasted almonds for a delightful crunch!
If we didn't tell you, you'd never know that there's avocado hidden in this dreamy chocolate mousse!
Loaded with 9 grams of fiber, serve it at your next family get-together. We think your guests will love it!
If you haven't tasted zucchini bread, you have to give this recipe a try.
Moist and delicious, zucchini is an excellent ingredient to use in muffins and quick breads. This recipe adds sweet chocolate chips for even more flavor!
Enjoy it with a hot cup of tea or coffee.
Are you missing chocolate pudding? Look no further than this creamy chia pudding.
Made with just 5 ingredients including real cocoa powder, it takes 5 minutes to prepare and 30 minutes to chill.
Make it the night before for a quick and easy treat to have for breakfast!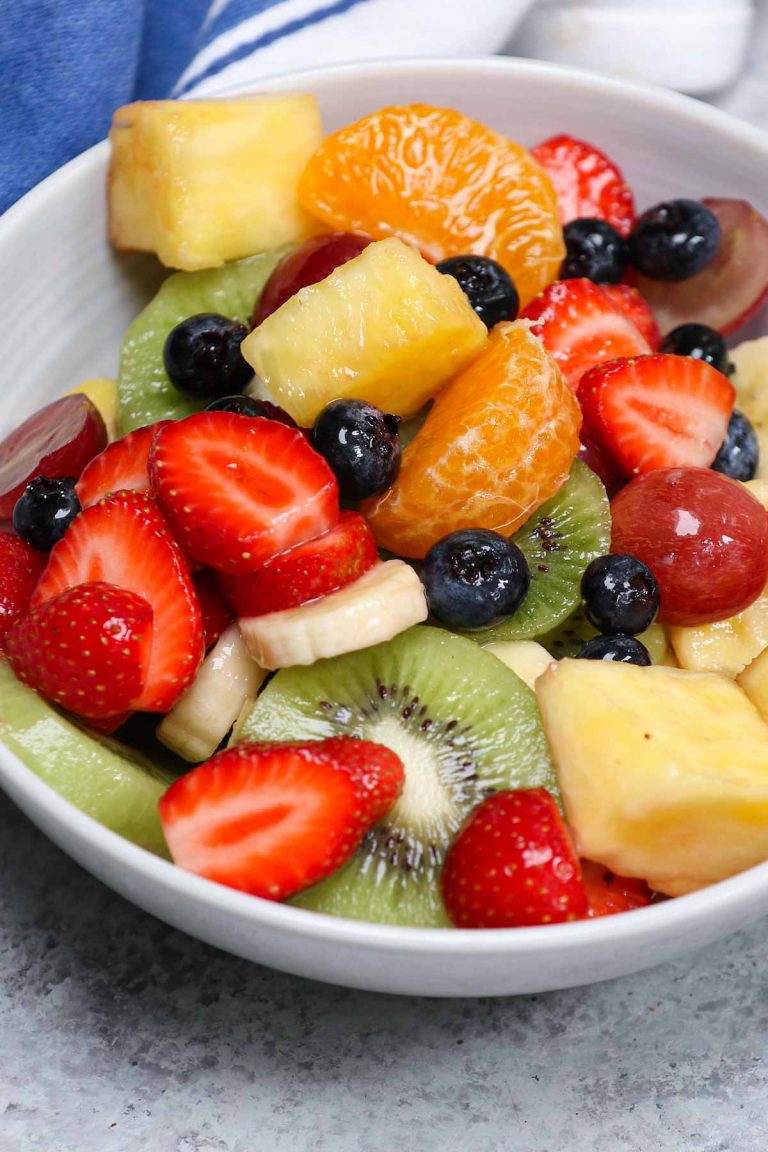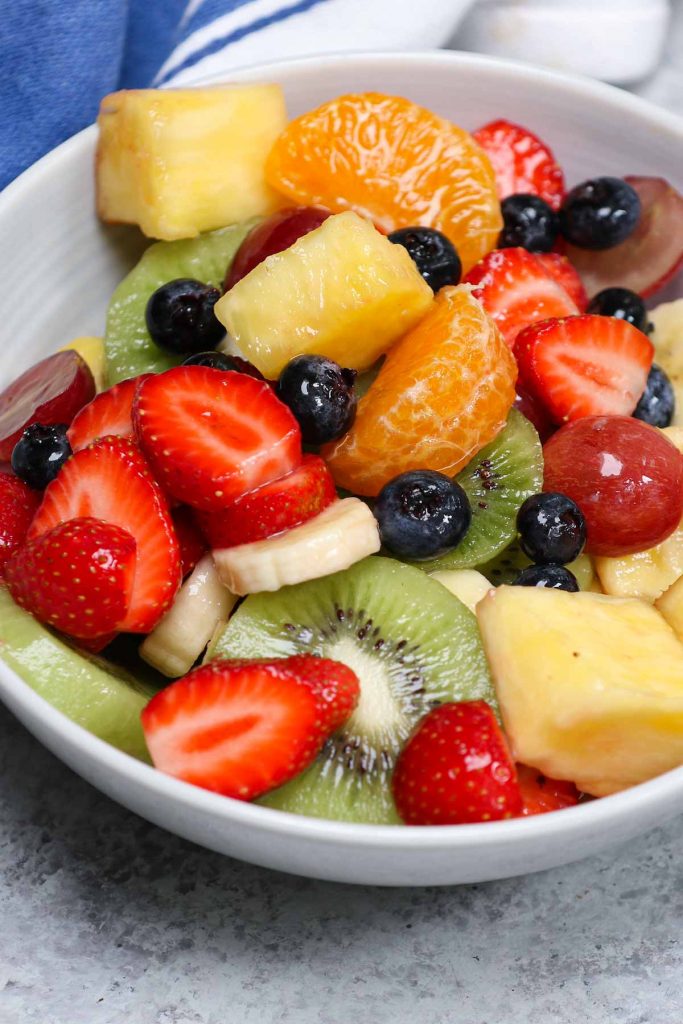 Skip the canned fruit cocktail and make your own! This fruit cocktail is tangy and refreshing with seasonal fruits and berries. Perfect for entertaining or a casual dinner.
These pumpkin bars are healthy, gluten-free, and easy to make.
Made with pumpkin, almond flour, chocolate chips, nut butter, and a few more simple ingredients, this is one of our favorite fall dessert recipes.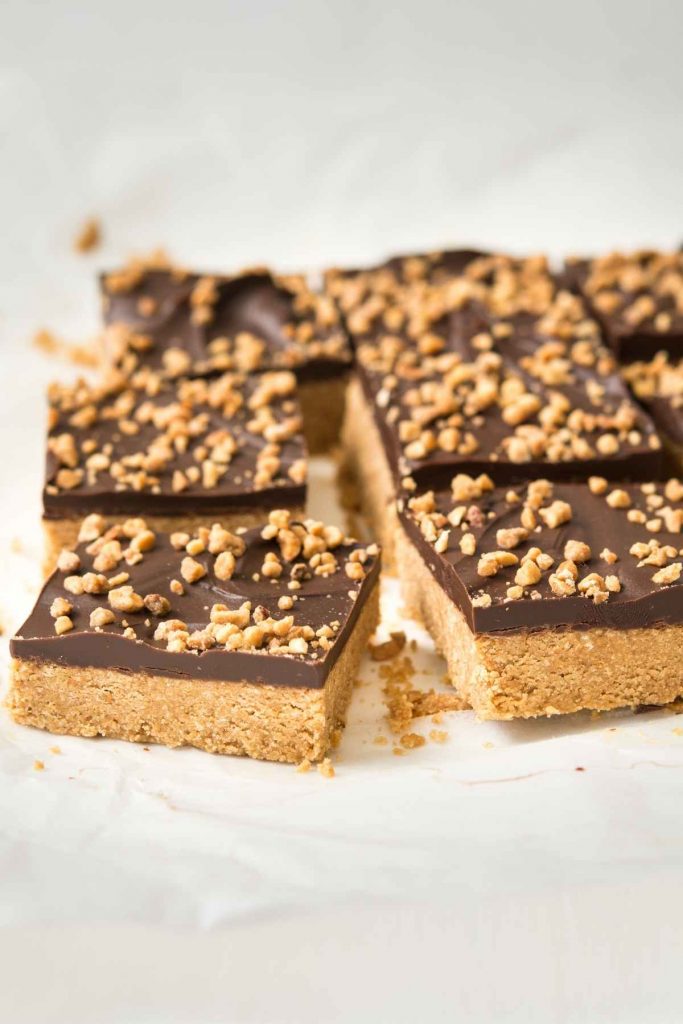 Forget about the chalky-tasting protein bars you've had in the past. These healthy treats are made with creamy peanut butter, oats, and dark chocolate chips!
They take just 20 minutes to prepare, and are an excellent snack to grab when you're on the go!
This make-ahead dessert uses just three ingredients: ricotta cheese, honey and vanilla. You'll love its smooth and creamy taste. Plus, you can easily make low-carb or keto.
Healthy Desserts For Kids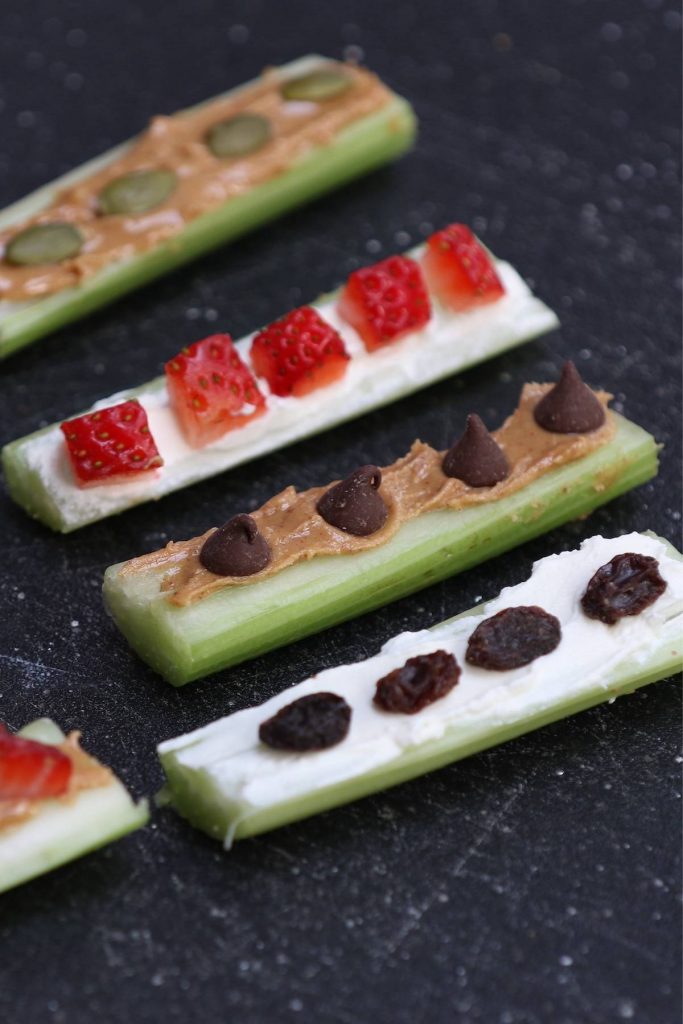 Ants on a log is a kids' snack made by filling celery stalks with peanut butter and decorating with raisins or other toppings. You can make it for playdates or other occasions when allergies are not a concern.
We can all use a homemade pick-me-up to take to work or school. These oatmeal bars are wholesome and tasty with a buttery crumb topping and vanilla glaze. Plus, they're less than 100 calories apiece!
Sometimes the best recipes are the simplest! This easy overnight oats recipe uses rolled oats, chia seeds and almond milk for a healthy start to your day.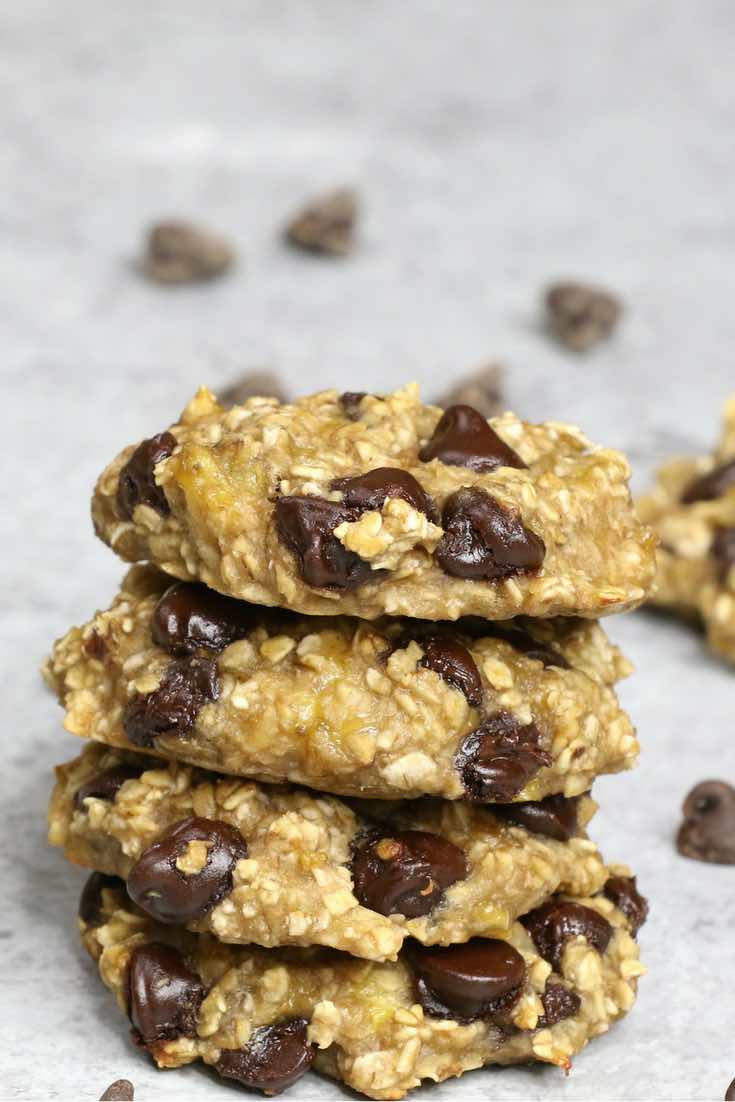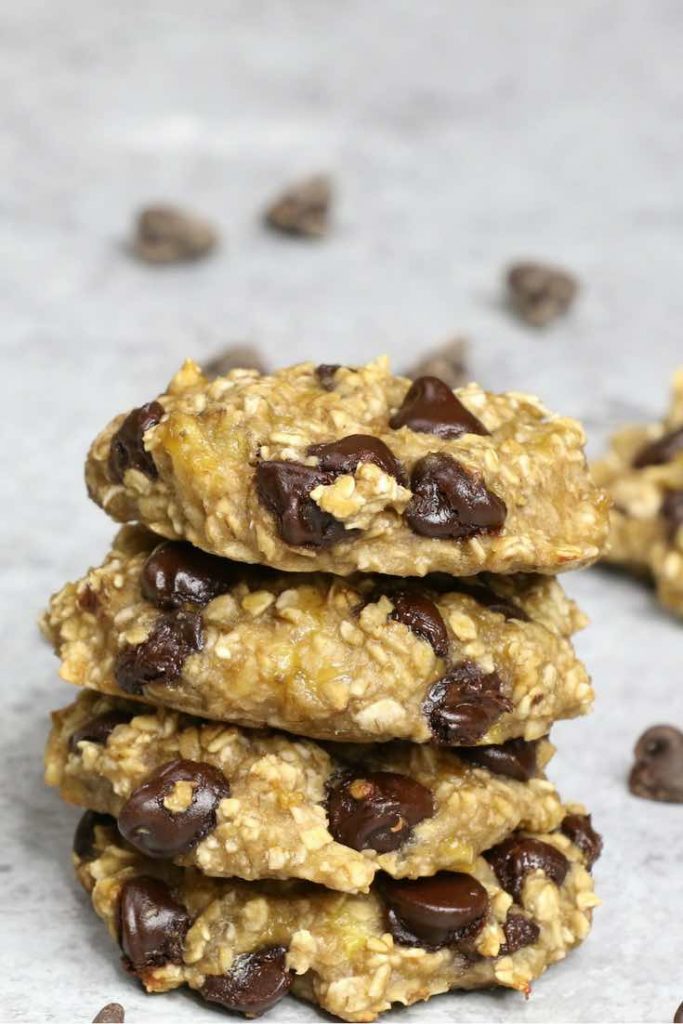 Do the words healthy and cookie really go together? They do with this recipe!
If you thought you'd never be able to enjoy a delicious cookie again, get ready for something special.
These cookies have just 3 ingredients – bananas, oatmeal, and chocolate chips, and are ready to enjoy in just 25 minutes.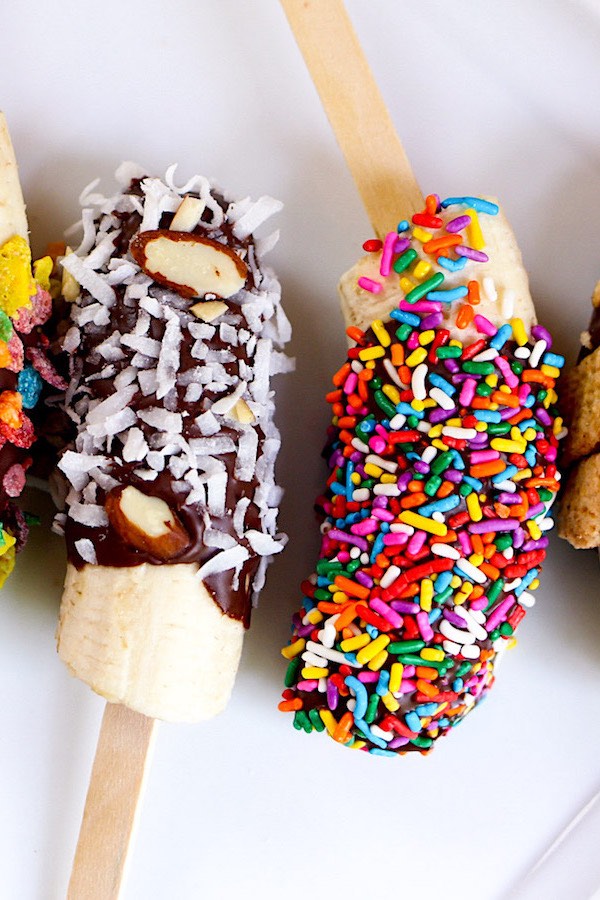 Here's a fun recipe to make the next time your kids are home from school. These creamy bananas are covered in melted chocolate and sprinkled with anything you can come up with.
How about grated coconut, crushed peanuts, or even pretzels?
Would you believe us if we told you that these muffins are made with no sugar and no butter?
The sweetness comes naturally from the bananas (make sure you use extra-ripe bananas) and a little honey.
They're also made with whole wheat flour, so you can't go wrong with these!
Looking for a make-ahead dessert for a summertime bbq or party? This jello salad has cottage cheese to make it extra creamy. You'll fall in lover with its delicious fruity flavors and colorful presentation!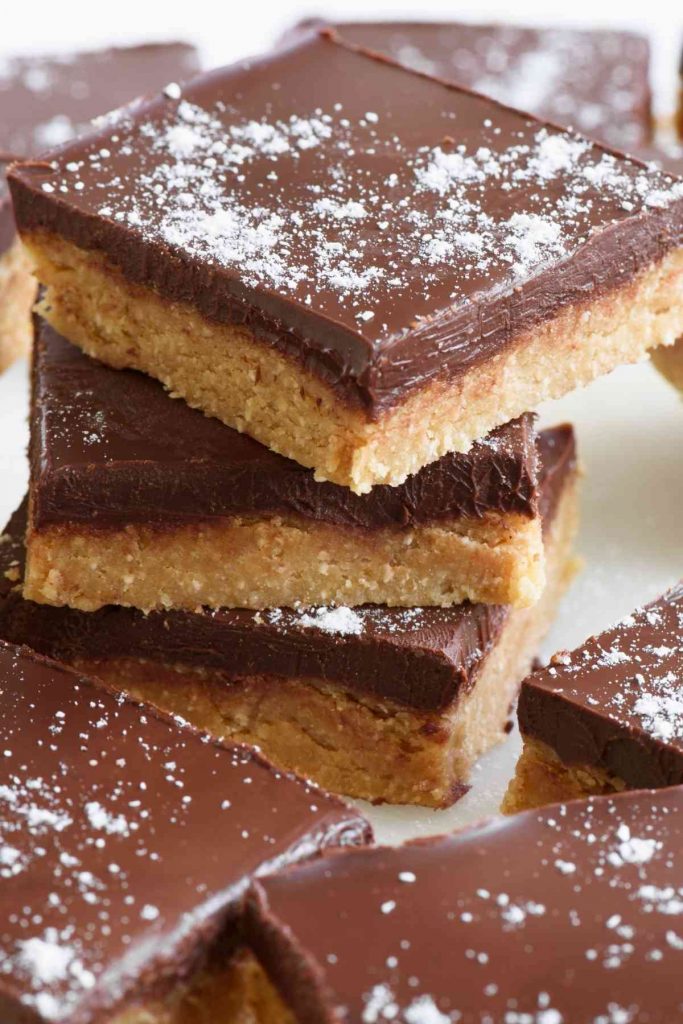 If you're looking to reduce your carb intake, give these creamy peanut butter bars a try!
They come together in just 15 minutes and clock in at just 11 net grams of carbs per serving.
Healthy Dessert Recipes For Weight Loss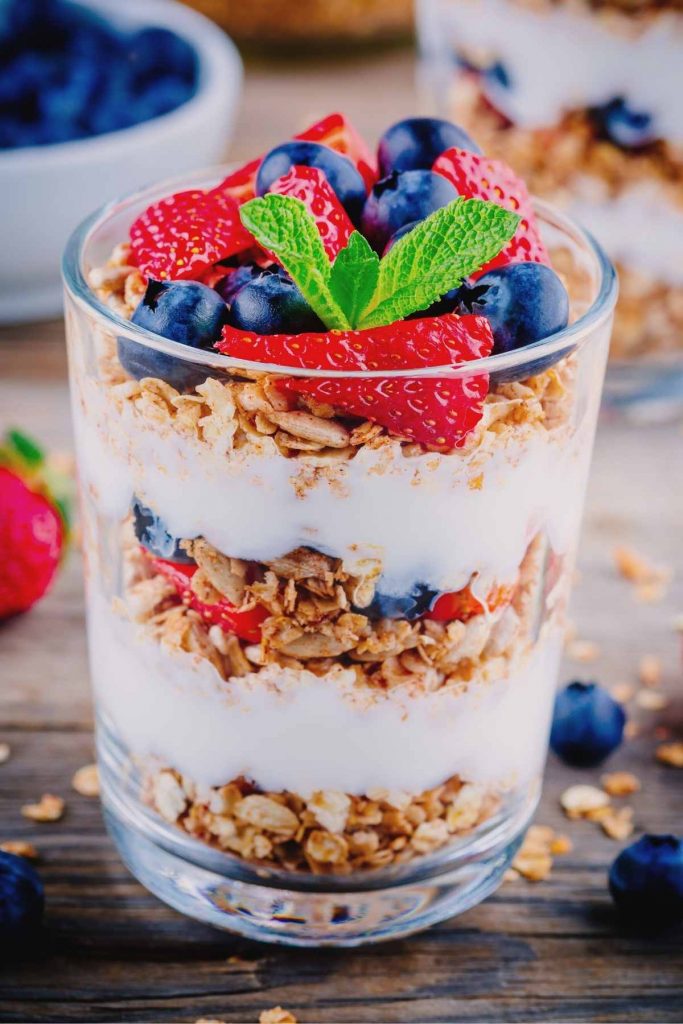 The next time you're at the grocery store, grab a container of greek yogurt. Known to be a good source of protein, it's also one of the key ingredients in this easy-to-make parfait.
Layer it with some fruit and granola, and you've got a sweet and healthy treat that's good to eat any time of the day!
This healthy apple dessert is loaded with wholesome ingredients like apple, oats, cinnamon, pecan, and natural maple syrup. It's also dairy-free, gluten-free, and so easy to make.
This is one of our favorite healthy dessert recipes, and tastes just like the traditional apple crisp.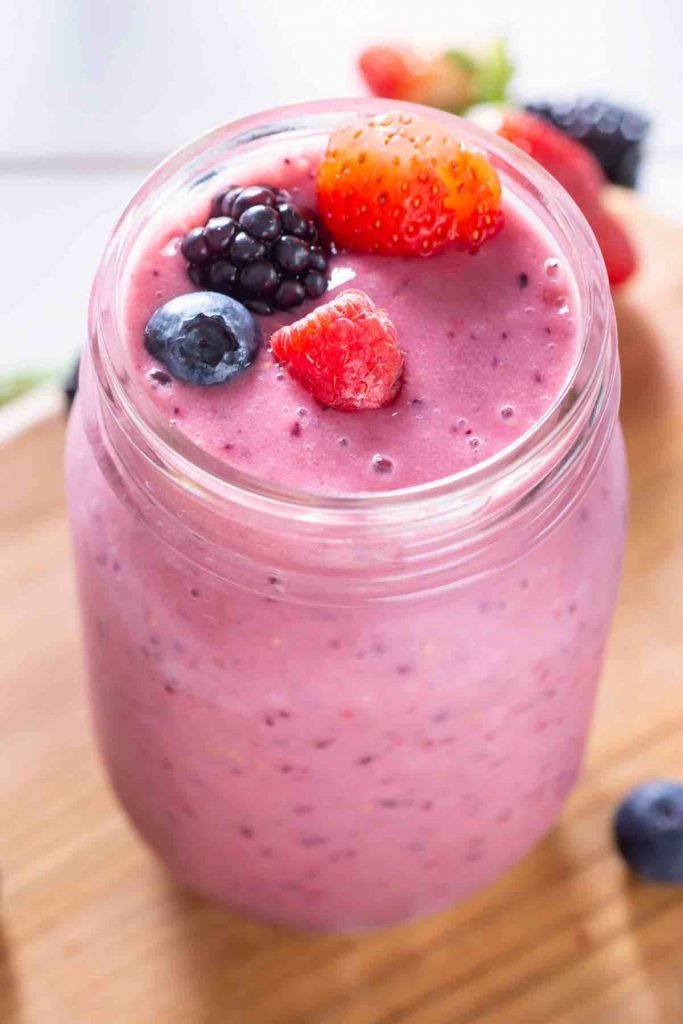 Just because you're following a keto lifestyle, doesn't mean you can't enjoy smoothies!
This mixed berry smoothie has just 3 ingredients, is ready to enjoy in minutes, and has 5 grams of net carbs.
This juicy berry cobbler is impressive enough to serve to guests!
Made with fresh berries nestled under a delightful homemade top, it's the perfect ending to a meal.
Serve it with a dollop of keto whipped cream for the ultimate dessert.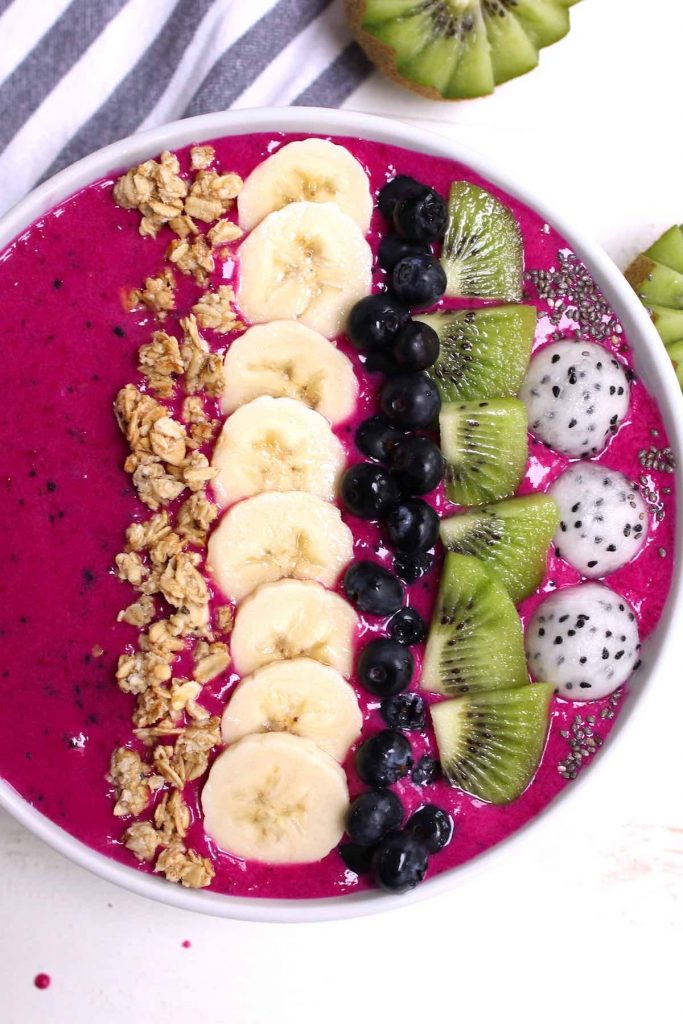 If you haven't tasted dragon fruit, get ready for a delicious treat! This recipe uses frozen dragon fruit, almond milk, and a banana – that's it!
If you prefer your smoothies thick, freeze the banana as well.
Serve it in a glass, or try it in a bowl, topped with some coconut, fruit, or nuts.
Chocolate-covered nuts are such a treat but the store-bought versions are often laden with sugar and artificial ingredients.
These chocolate-covered pecans couldn't be better! They're made with real chocolate and would be perfect with a hot cup of tea.
Healthy Desserts Under 100 Calories
It's hard to beat the simplicity of chocolate covered strawberries. They're beautiful, delicious and easy to eat! Here is a step-by-step guide to help you make your very own at home.
Looking for healthier desserts? Then try this wholesome yogurt dip. It pairs beautifully with fresh fruits and more. Plus, it's always fun to dip and great for sharing.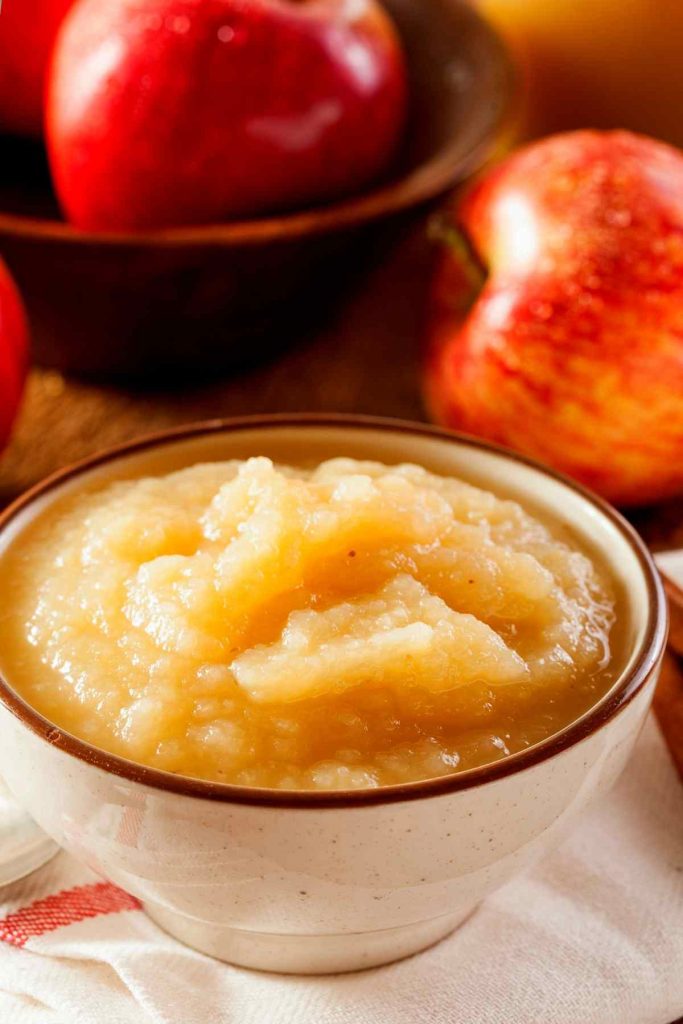 Applesauce isn't just for babies! It's great with pork dishes, swirled into yogurt, or enjoyed as a snack!
This version has a handful of ingredients and no added sugar. The recipe also includes a handy list of apples and their flavor profiles!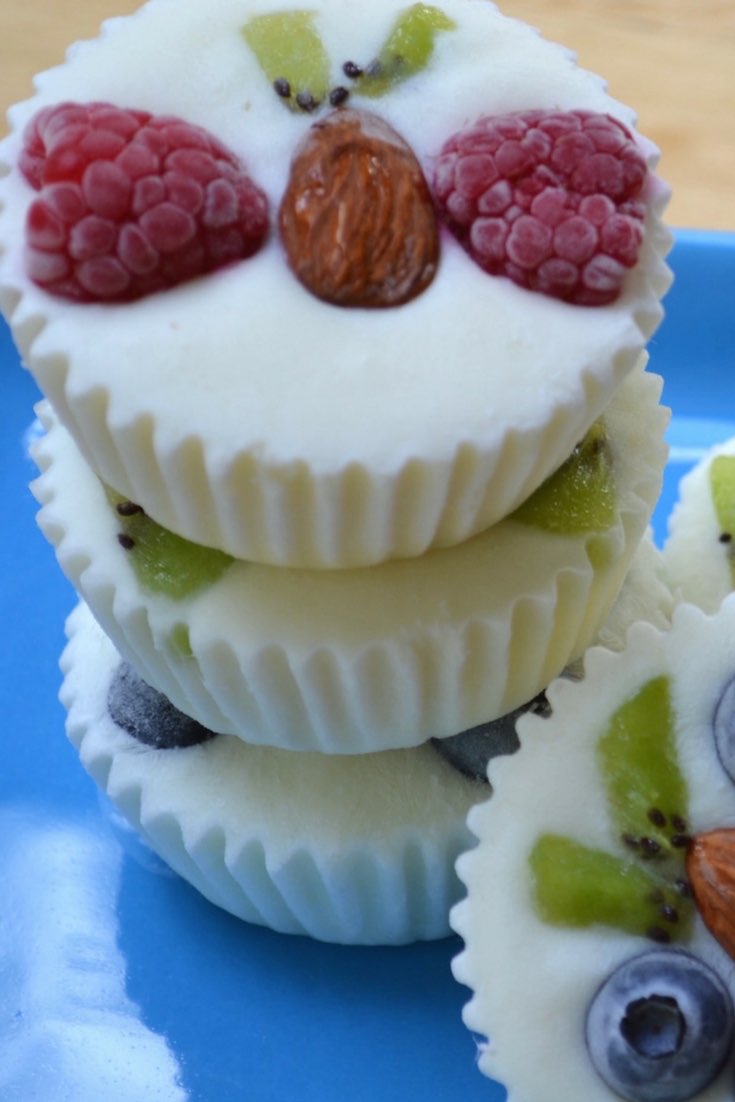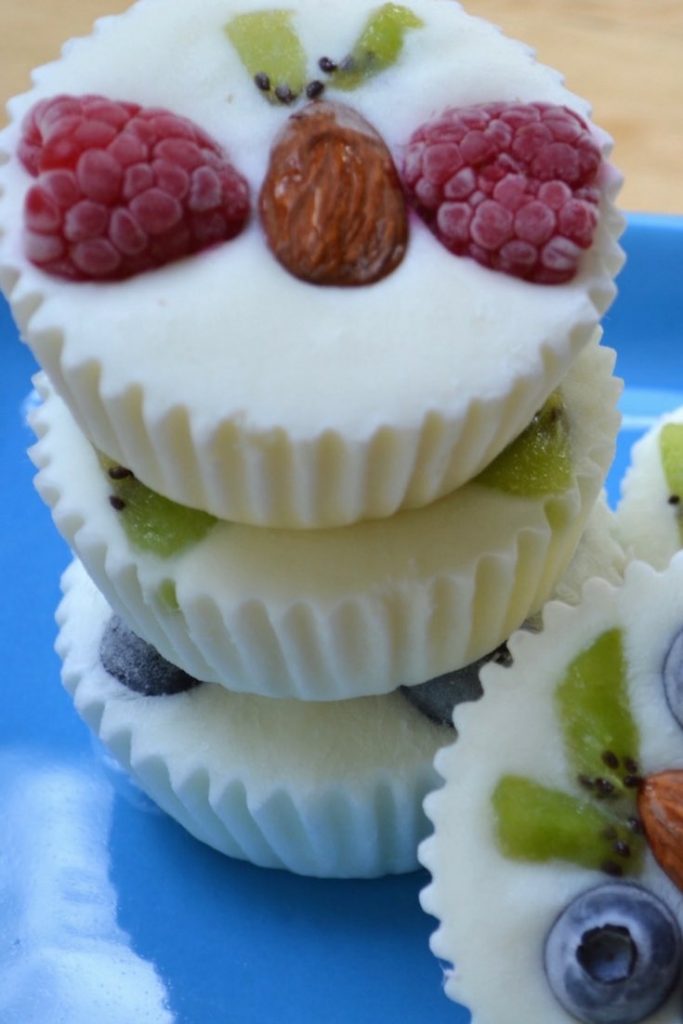 These tasty frozen treats are similar to individual cheesecakes!
Made with yogurt, berries, and kiwi, feel free to make them your own with the fruit you have on hand. These treats are perfect for summer get-togethers.
If you love apples, give these peanut butter apple slices a try!
They're crunchy, tart, sweet, and still considered healthy! Great to make after a day of apple picking!
These baked apples will take you back to simpler days when life was less busy. This recipe shows you how to make this healthy treat the old-fashioned way!
Healthy Desserts to Buy
FAQs
What Dessert is Good for Diets?
There are endless varieties of desserts that can fit into just about any kind of diet! Whether you're looking to reduce calories, cut back on carbs, or lower your fat intake, with a little tweaking here and there, and portion control, you can still enjoy sweet treats.
What is a healthy dessert besides fruit?
There are lots of healthy desserts other than fresh fruit. Look to choices such as a yogurt parfait, chia seed pudding, nut bars, oat treats or baked apples. When considering recipes, look for minimal use of refined sugars or unhealthy fats.
Is banana pudding a healthy dessert?
Banana pudding can be a healthy dessert depending on the preparation. It should avoid use of refined sugars or heavy cream. Alternative methods might use yogurt or cottage cheese instead.
Healthy Banana Oatmeal Cookies Recipe
Desserts that are healthy and delicious? Yes, please! Just because you have a sweet tooth doesn't mean you have to stay away from indulgent treats. With so many wholesome fruits, grains, and dairy products to choose from, tasty desserts can easily fit into a healthy eating lifestyle.
Print
Pin
Rate
Ingredients
2

large rip bananas

1 1/2

cup

old-fashioned oats

2/3

cup

semisweet chocolate chips
Instructions
Set the oven rack to the upper-middle position. Then preheat the oven to 350°F.

Line a baking sheet with parchment paper or a nonstick baking mat and set aside.

Peel the bananas and place on a large plate. Using a fork, mash them until smooth with no more lumps.

Add the oats and mashed bananas to a medium-size bowl and mix well. If the mixture seems too wet, mix in a few more tablespoons of oats.

Add the chocolate chips and stir to combine.

Scoop one tablespoon of batter onto the baking sheet and flatten it to about ½-inch thick with your fingertips. Repeat for the rest of the batter, spacing the cookies an inch apart.

Bake for 15 – 20 minutes until puffy.

Remove from oven. Let the cookies cool for 5-10 minutes and then use a rigid spatula to remove to a wire rack to cool completely.
Tried this recipe?
Follow or tag us on Pinterest @izzycooking