This post may contain affiliate links.
Please read my disclosure policy.
Fruit desserts are the perfect way to finish a meal! These mouthwatering recipes are beautiful and suitable for any occasion. Some call for fresh fruits, but some are using frouncesen ones, so you can make them year around.
From strawberry icebox cake to raspberry chocolate pudding to peach cobbler, there are healthy and indulgent options, so go ahead and find a new favorite!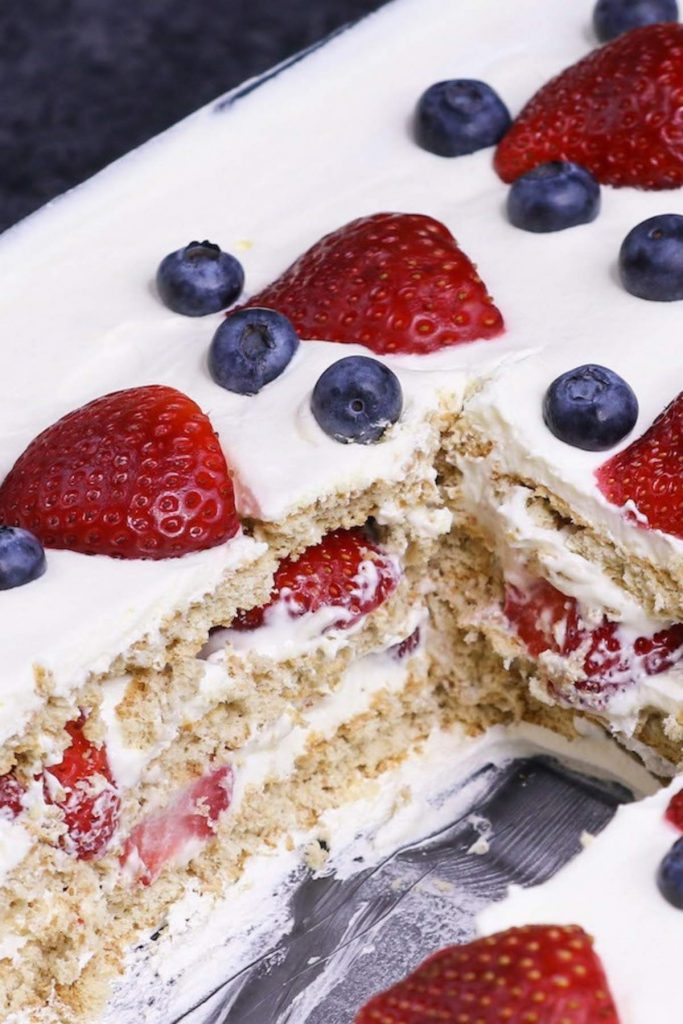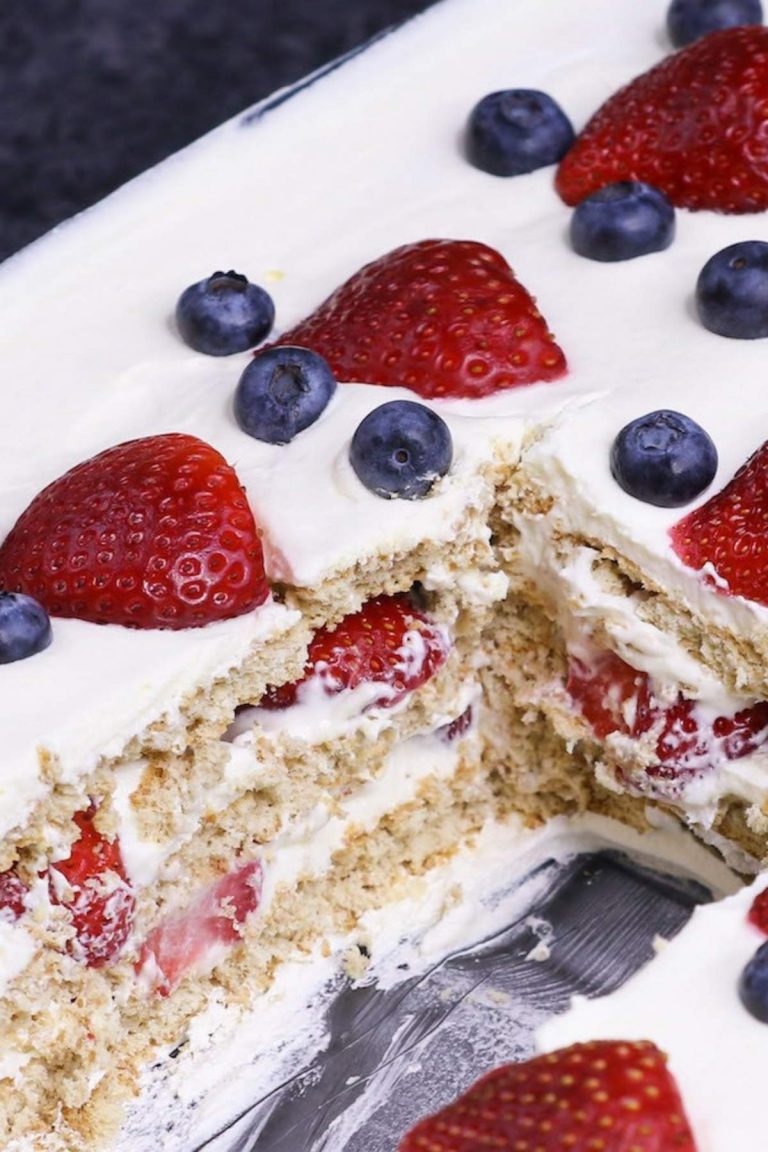 Strawberry Icebox Cake is an easy no-bake refrigerator cake made with fresh strawberries and layers of graham crackers softened in a whipped cream and vanilla pudding mixture! This refreshing dessert is perfect for a summer potluck or BBQ party!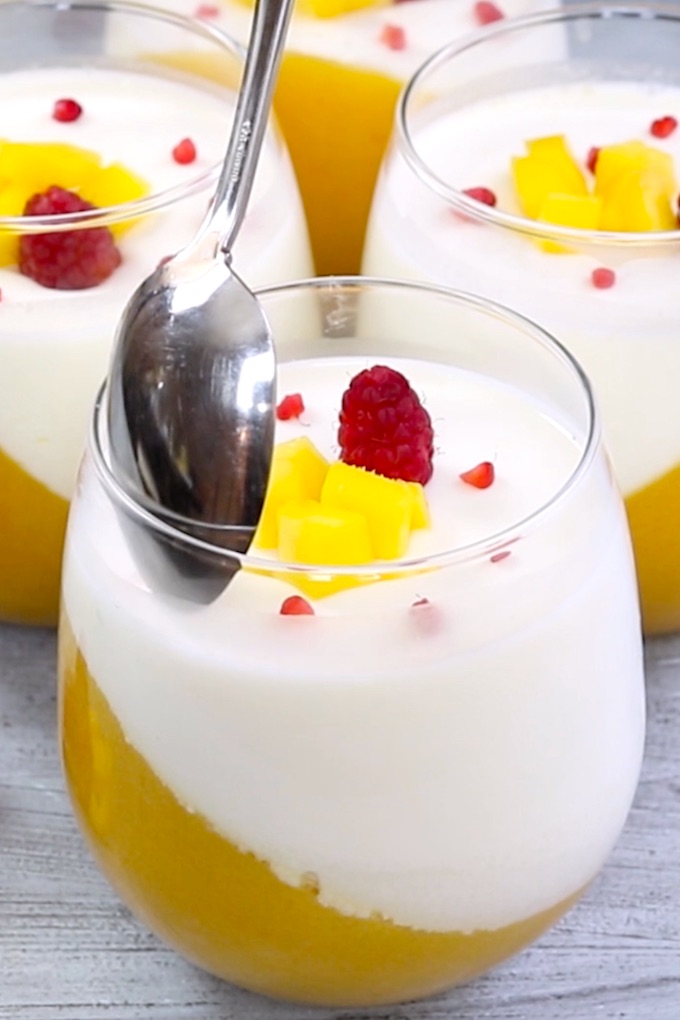 If you love the smooth and creamy flavors of Italian panna cotta, then you will love this recipe. It's a fancy dessert featuring chunks of fresh mango on a vanilla base. Plus, it's easy to make ahead of time for easy serving.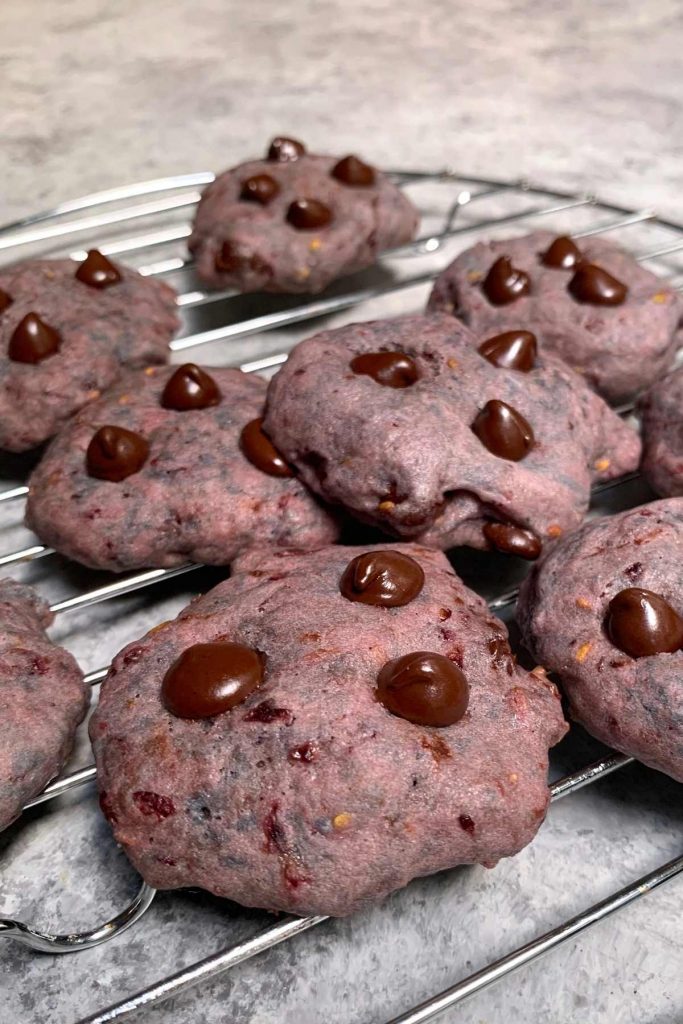 Move over chocolate chips and oatmeal cookies. These unique cookies feature real blackberries for a mouthwatering flavor and extra-soft texture. My favorite way to get an extra serving of fruit!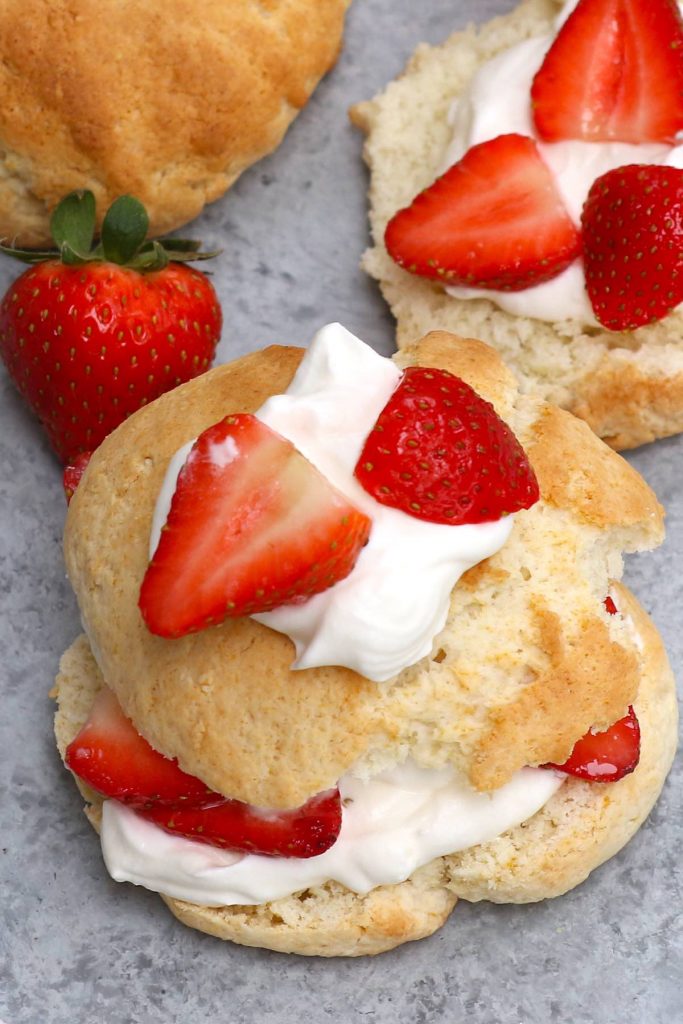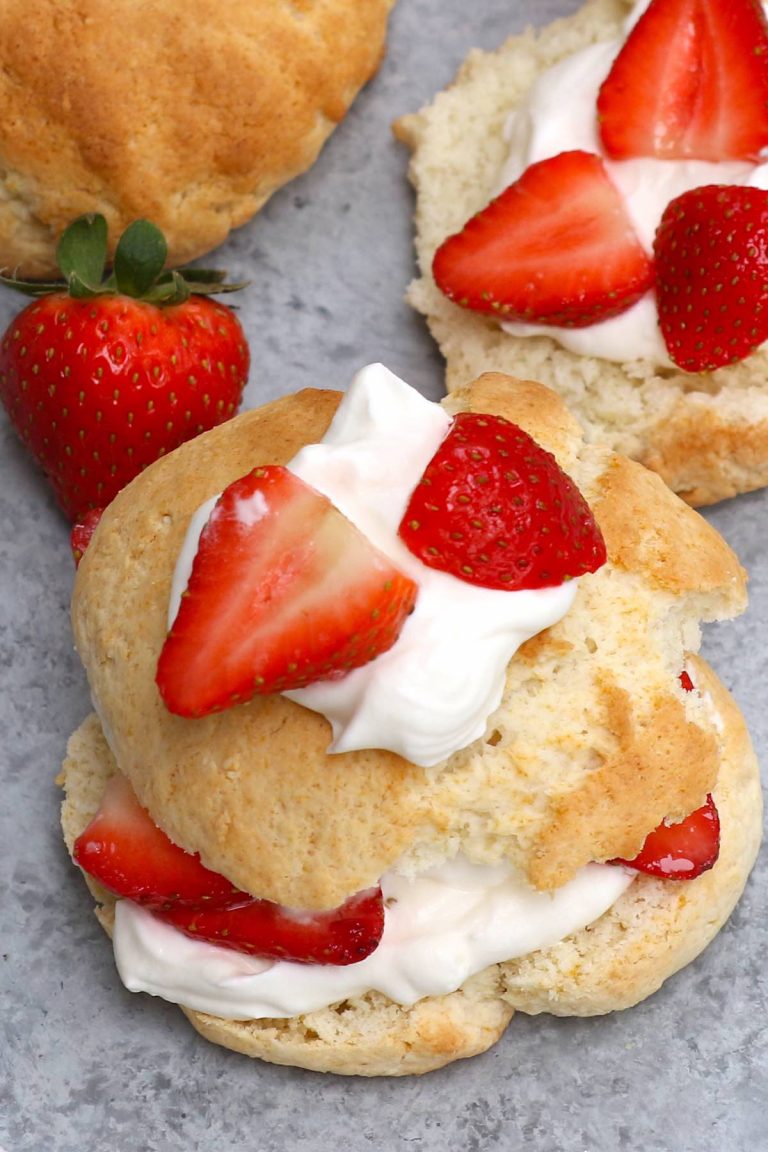 Here is the easiest strawberry shortcake made with original Bisquick pancake mix! With just a few ingredients, you can get delicious shortcakes layered with fresh strawberries and whipped cream. A perfect summer dessert that's a guaranteed crowd pleaser.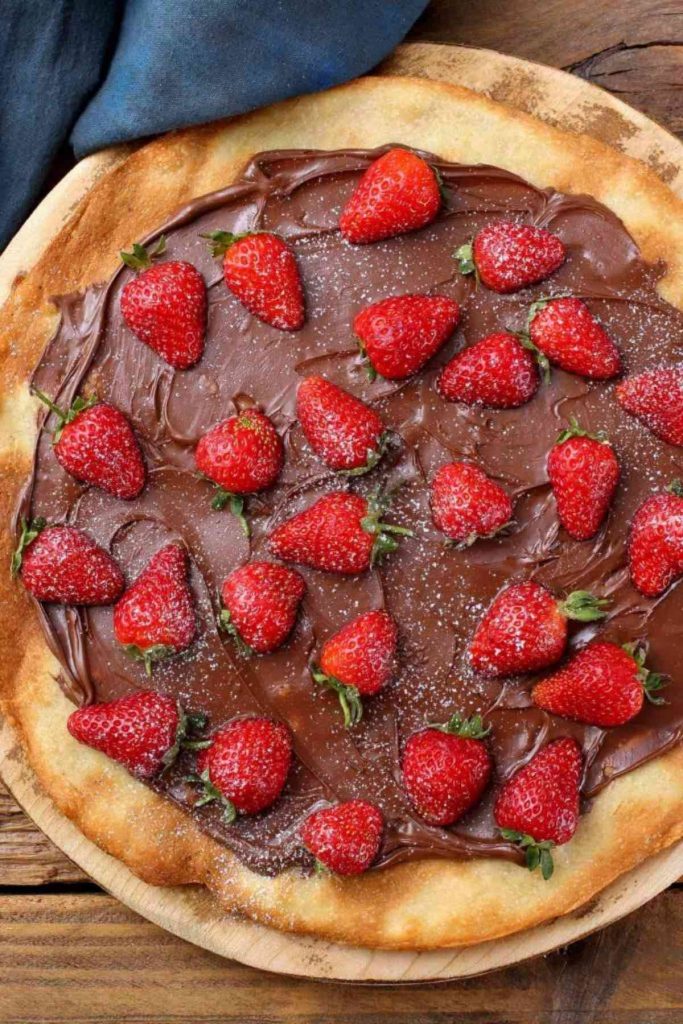 Who doesn't love strawberries and chocolate? It's a classic combination that comes together in this strawberry nutella pizza recipe. But don't stop there – you can customize it by adding bananas, marshmallows or more!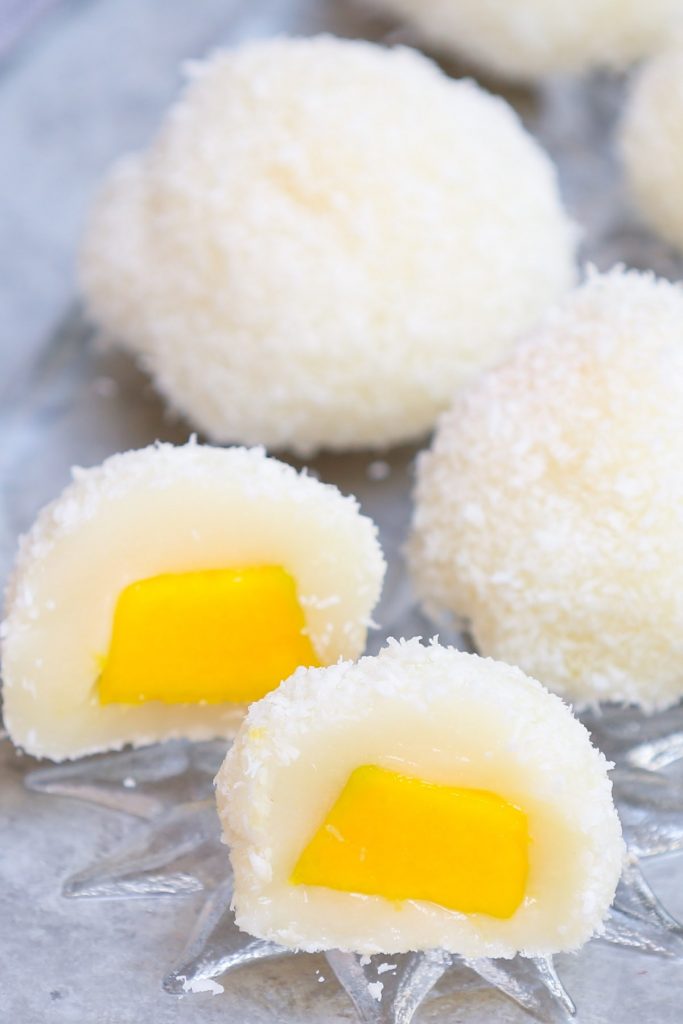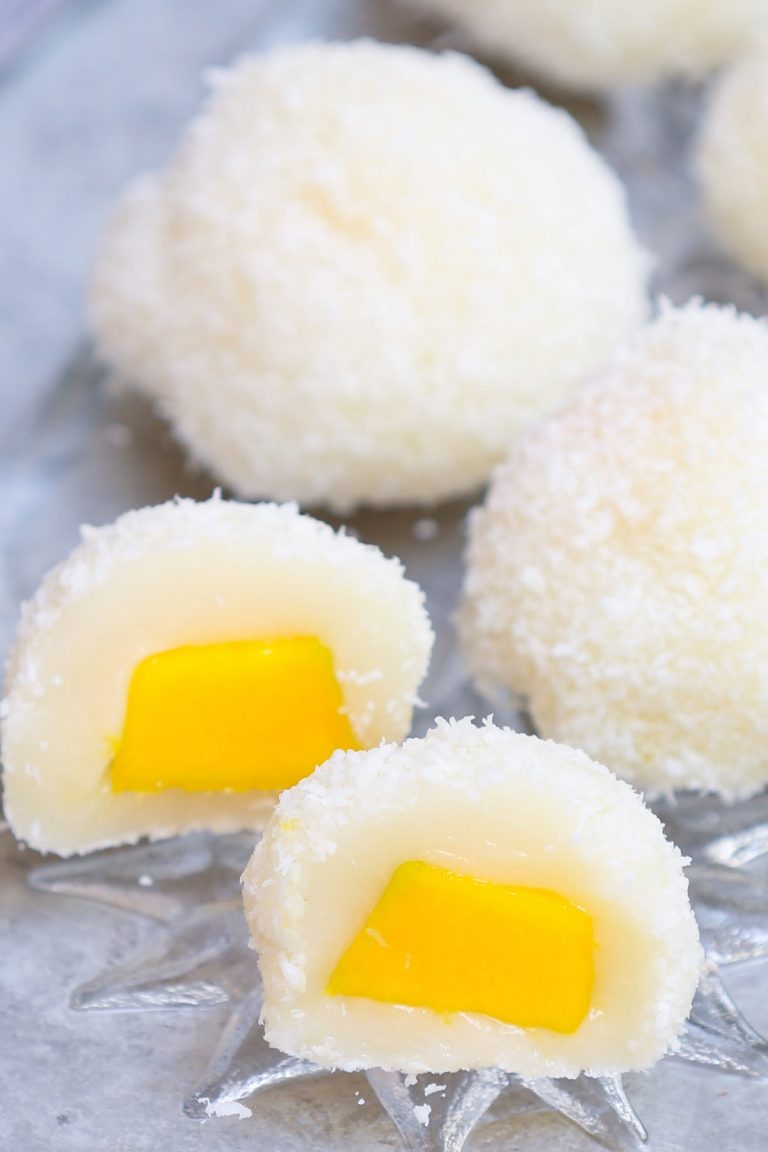 Impress your guests with this homemade Japanese Mango Mochi. A tangy mango filling is covered with soft and chewy mochi cake and then rolled in shredded coconut. The best part? This delicious dessert is easy to make ahead.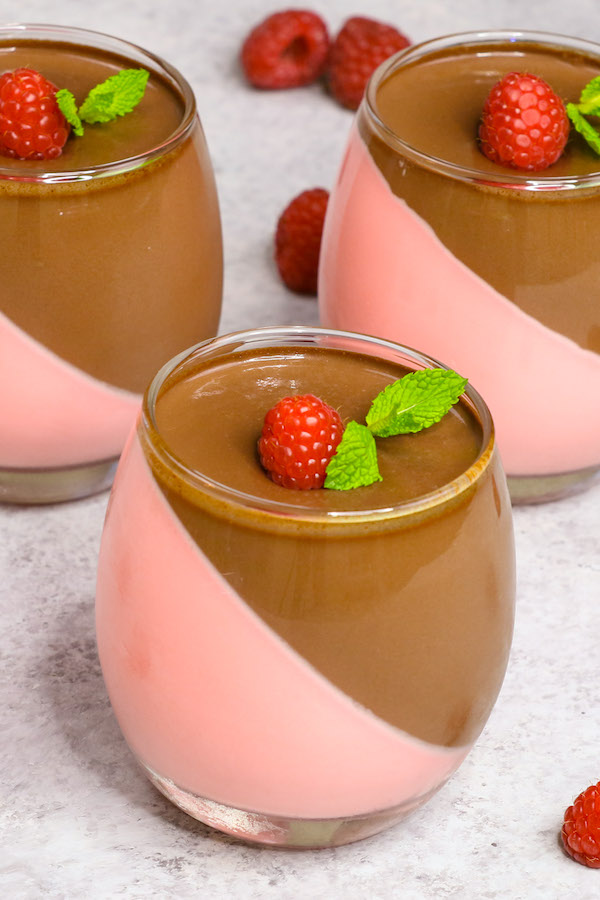 Here is a twist on your classic chocolate pudding: a two-tone dessert with a raspberry section. Not only is it stunningly beautiful but the flavor combination is wonderfully intense. Ideal as a fancy dessert to make ahead when you want to wow your guests.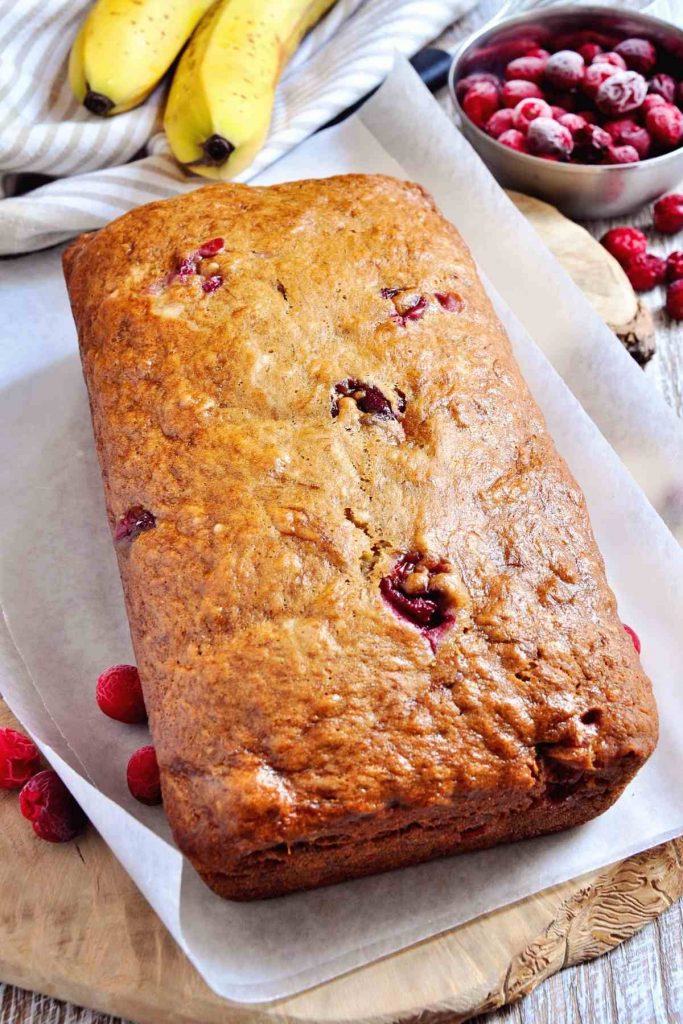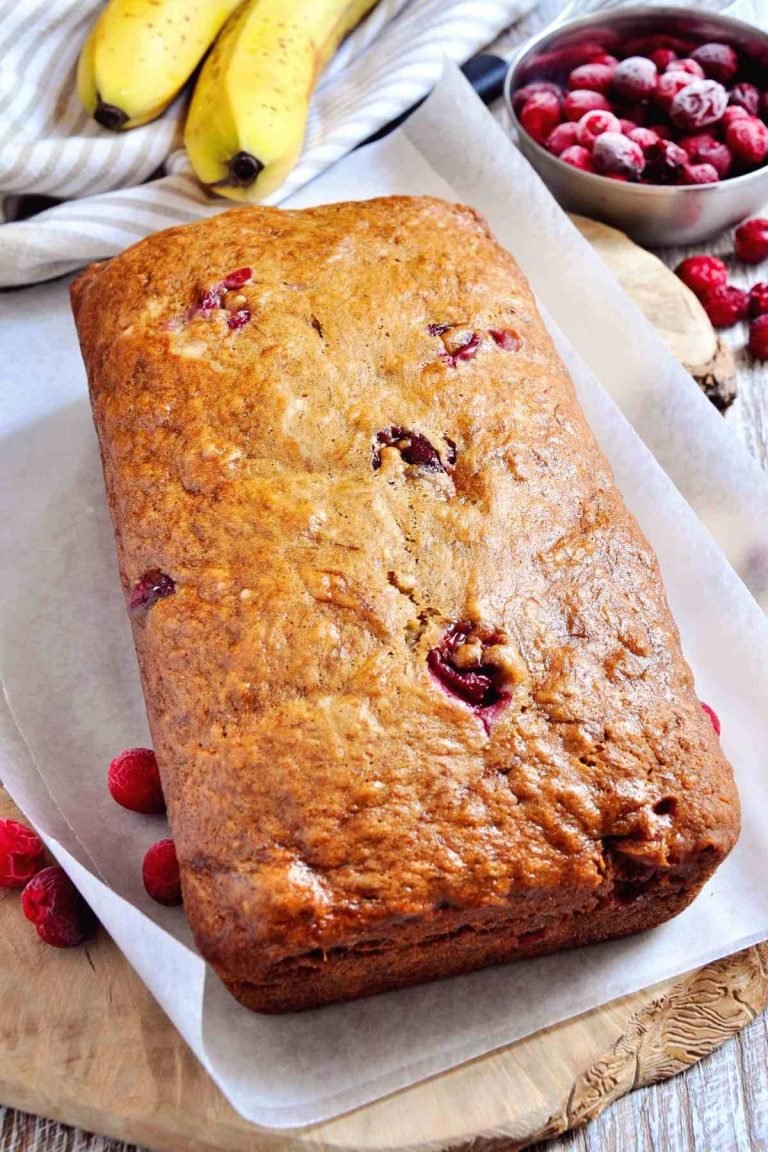 Calling all cranberry lovers! This homemade banana bread has extra fruit for even more flavor than traditional recipes. Put it out for afternoon tea, picnics or potlucks, or alternately you can dress it up with ice cream for a real homestyle dessert everyone will love!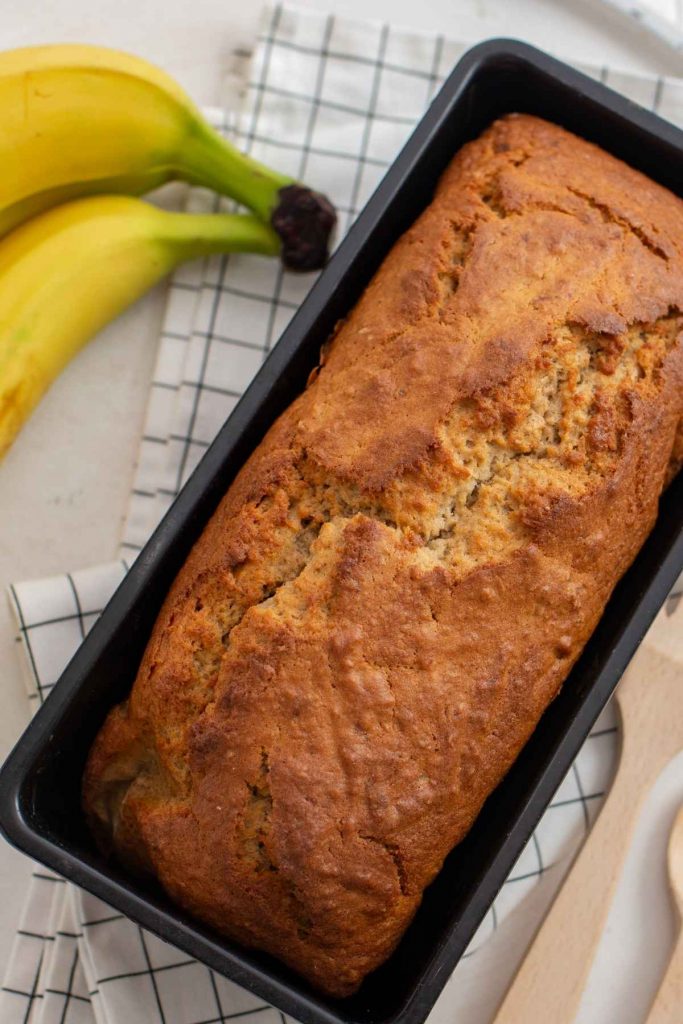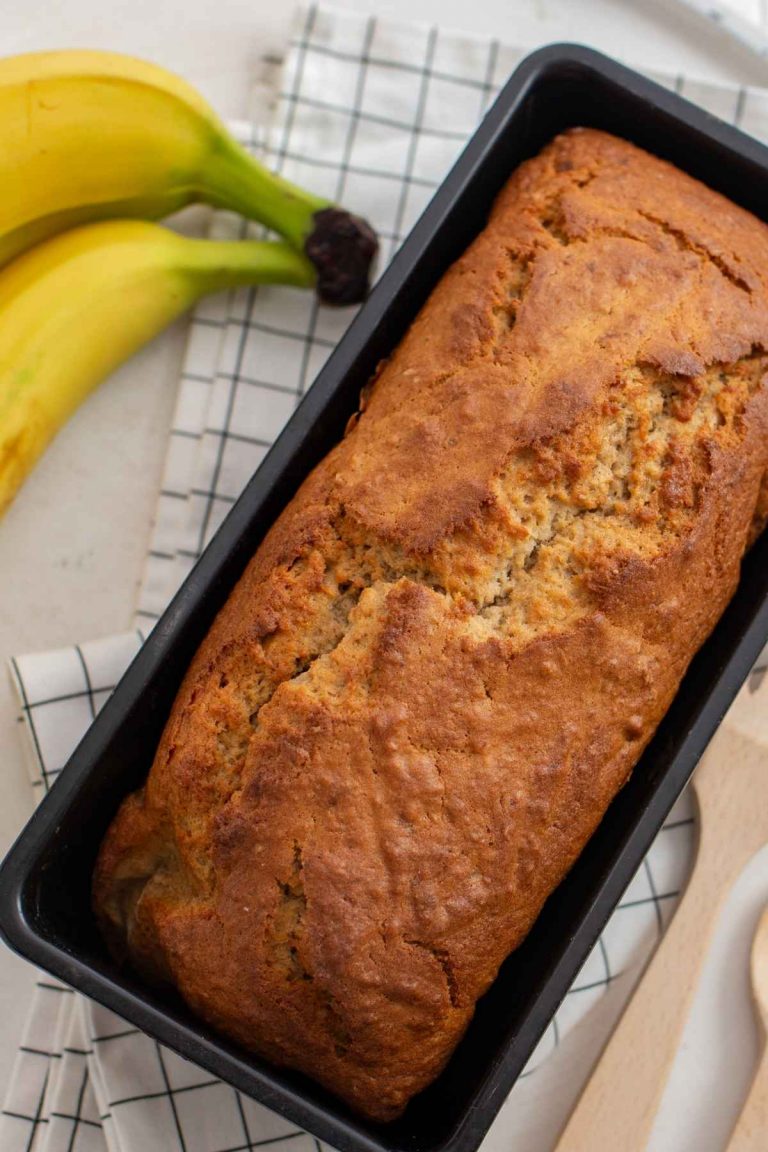 If you love banana bread but don't have any baking soda on hand, then try this innovative recipe. It's just as delicious and moist. Plus, it's easy to make and is always satisfying.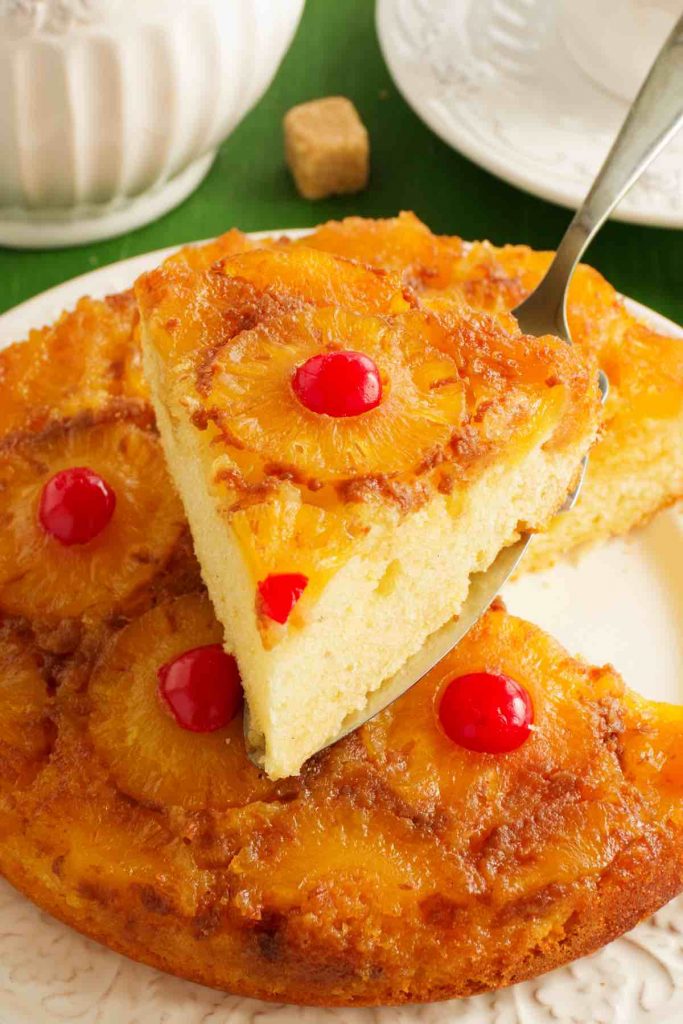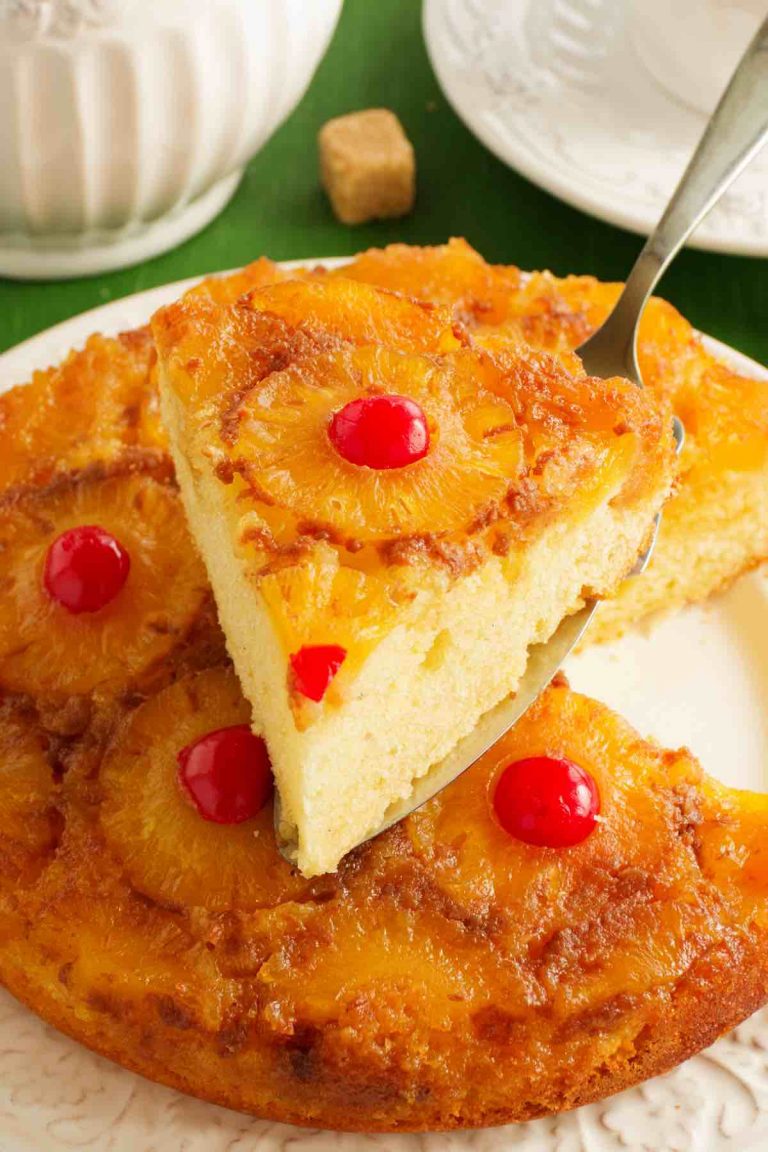 Pineapple upside down cake is one of the best ways to incorporate fresh pineapple into a dessert. This recipe uses Duncan Hines cake mix to make it soft, fluffy and moist with less effort. Watch the rave reviews come in with this one!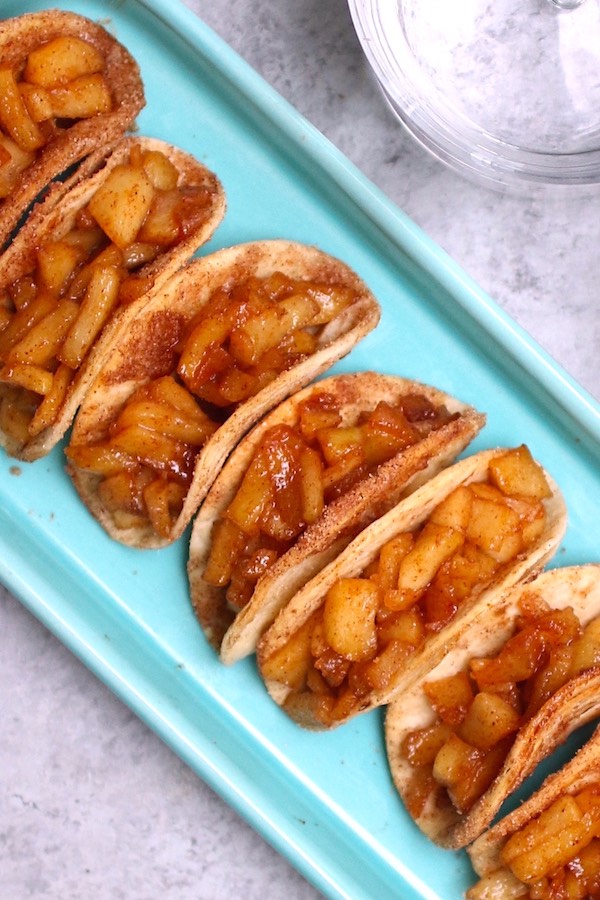 These apple pie tacos are crispy with a warm apple filling. While this dessert is a great way to use fresh fall apples, you can make it year-round no problem! All you need are tortillas, apples, cinnamon sugar and butter. Top with caramel sauce and whipped cream to take it over the top!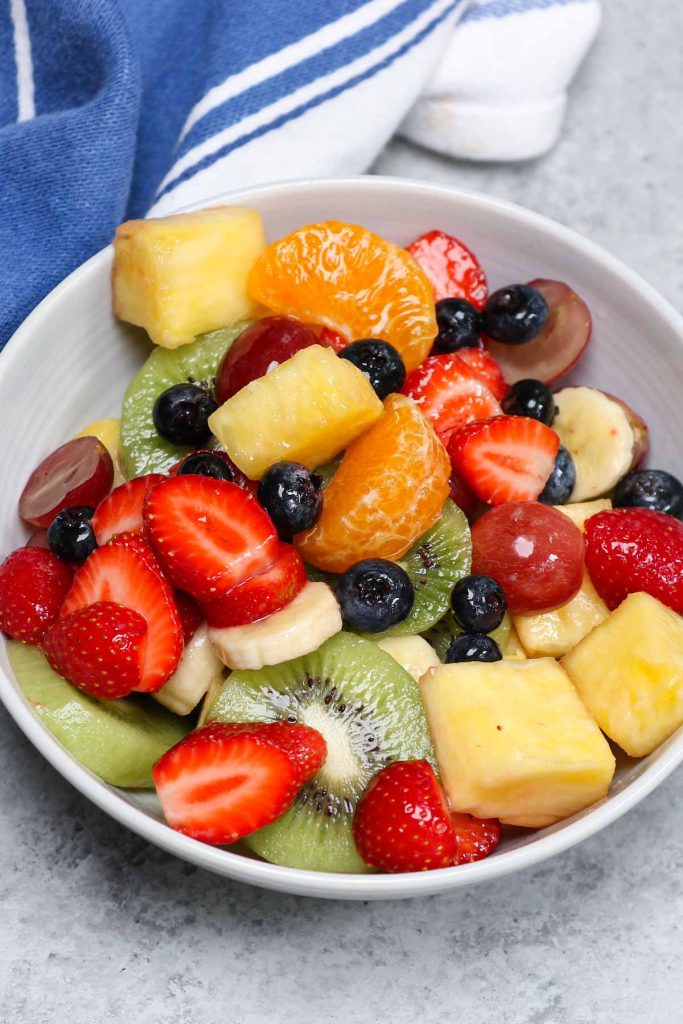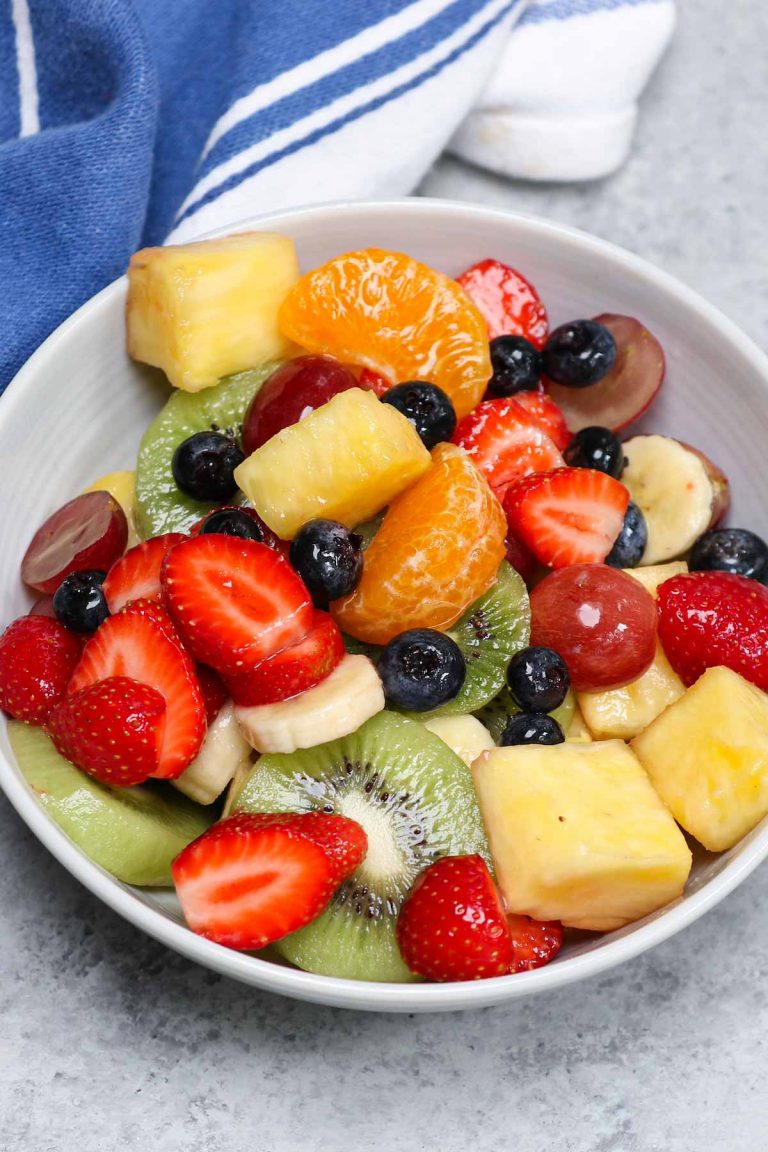 Skip the canned varieties and make this fresh fruit cocktail instead! It's a juicy and healthy dessert that's so refreshing on a hot summer's day. Plus, you can choose your favorite fruits based on what's in season.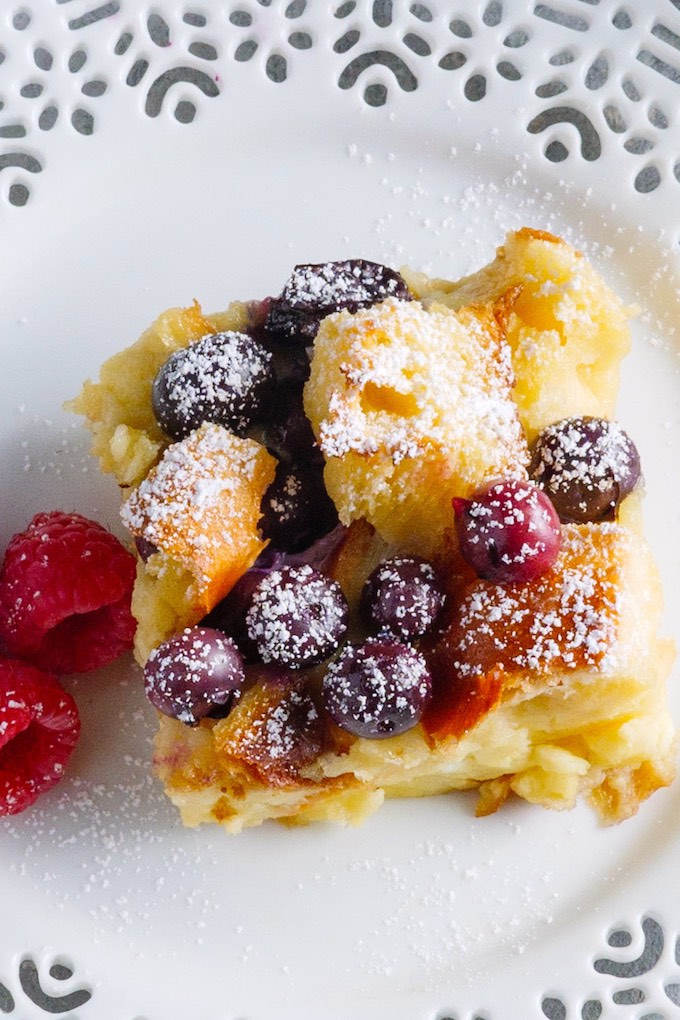 There's nothing like a warm dessert casserole fresh out of the oven. This one features the flavors of blueberries and french toast with a crispy topping and sweet custard that makes it impossible to resist! Great for breakfast, brunch or dessert…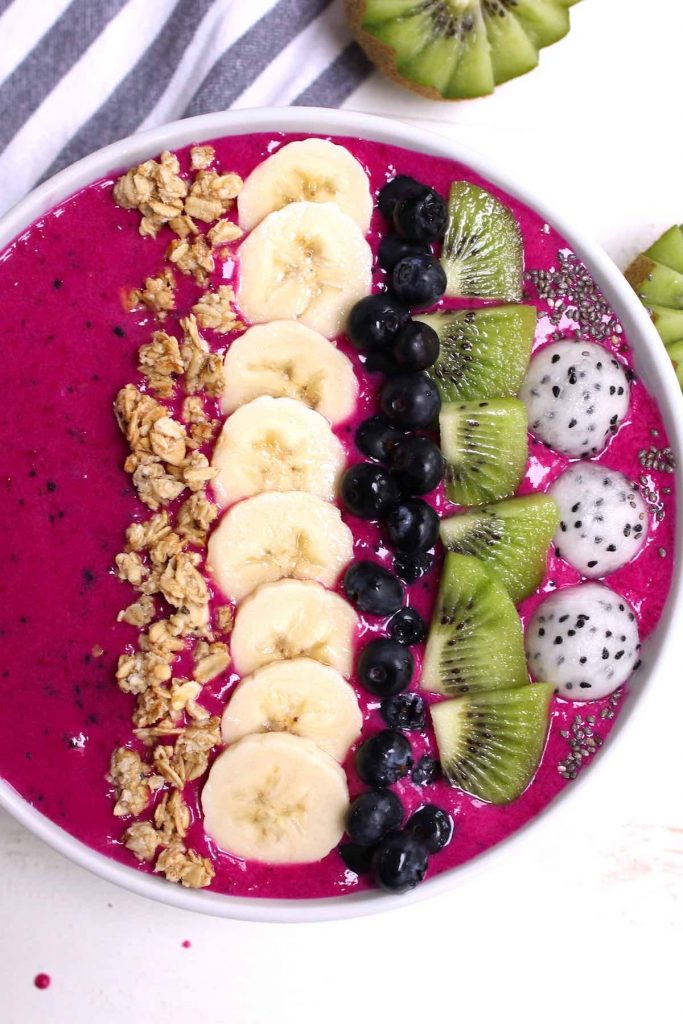 When you want a healthy dessert option, this vegan dragon fruit smoothie is one of my faves. Enjoy all the health benefits of dragon fruit along with a vibrant pink color. Plus, it's refreshing and filling at the same time.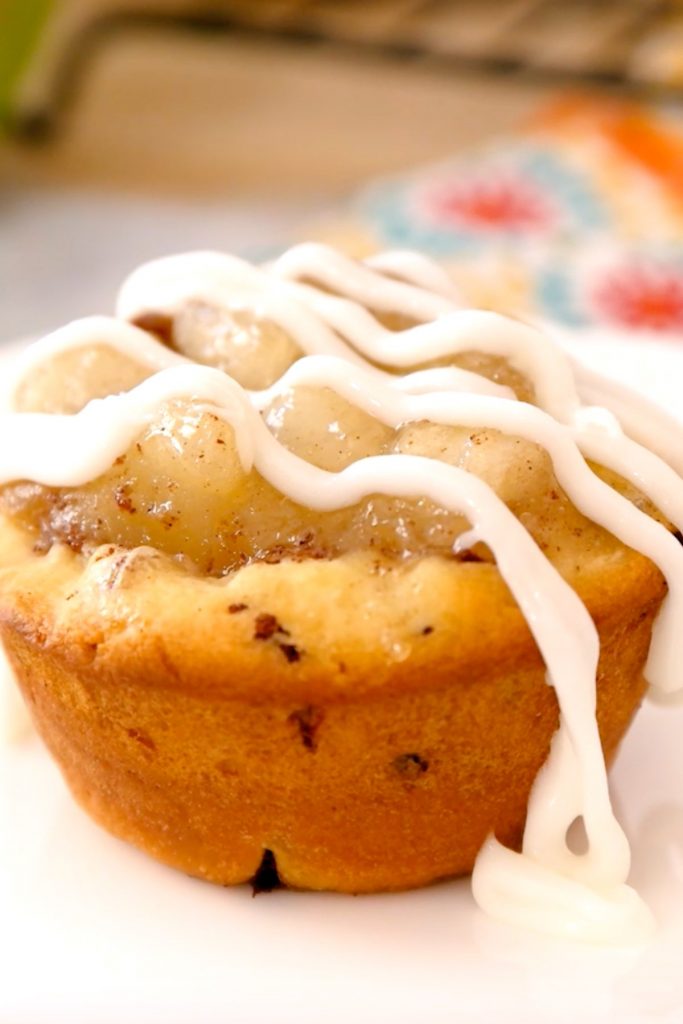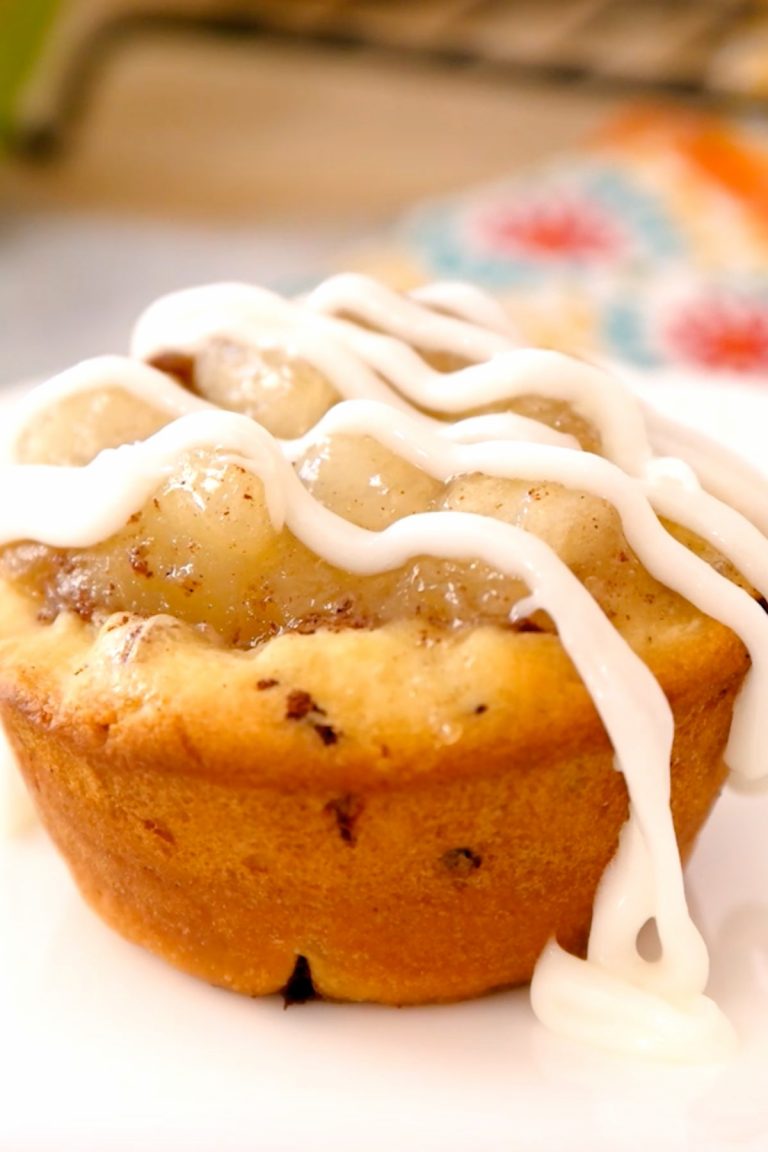 This creative dessert combines the taste of cinnamon rolls and apple pie in every bite. The best part? You make them in individual portions in a muffin tin using just 3 ingredients! Serve warm and soft out of the oven for an unbeatable dessert!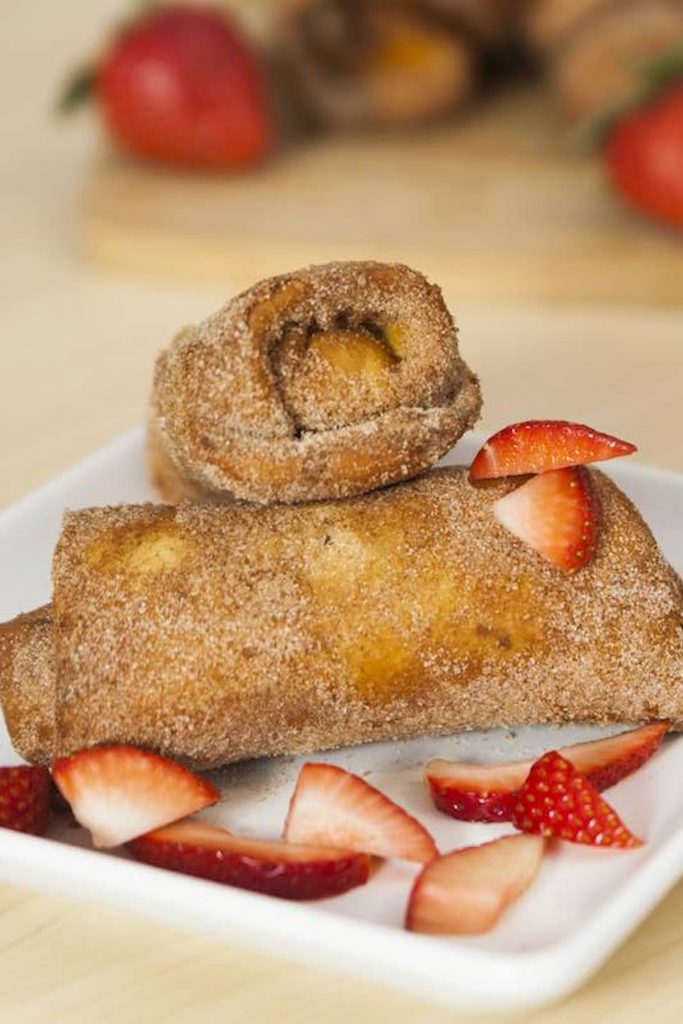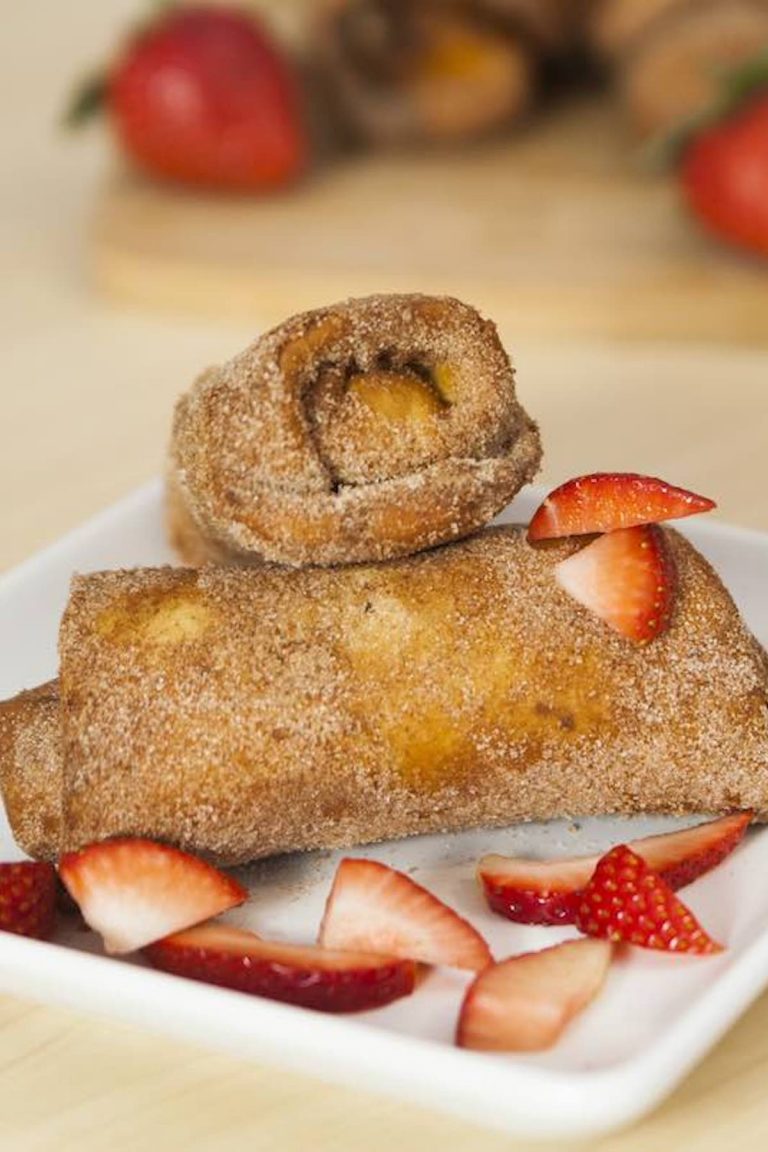 Chimichangas are a classic Mexican treat, and if you love churros then these are for you! We're stuffing them with a strawberry cheesecake filling for a burst of flavor. Crispy on the outside and creamy inside. So good!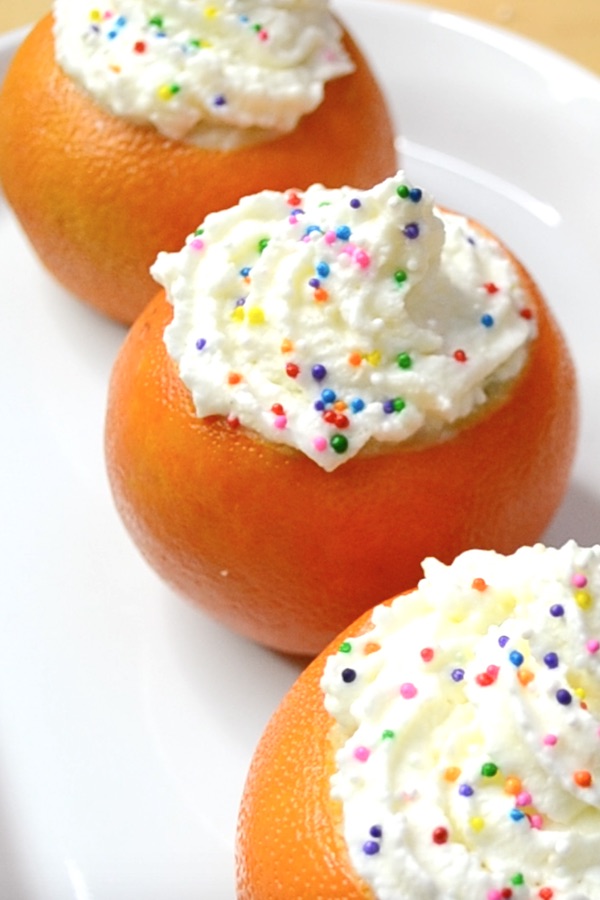 Have you ever made a campfire cake? These ones are baked inside an orange shell for a moist flavor explosion. Try making them on the grill or even in the oven with just a few bacia ingredients.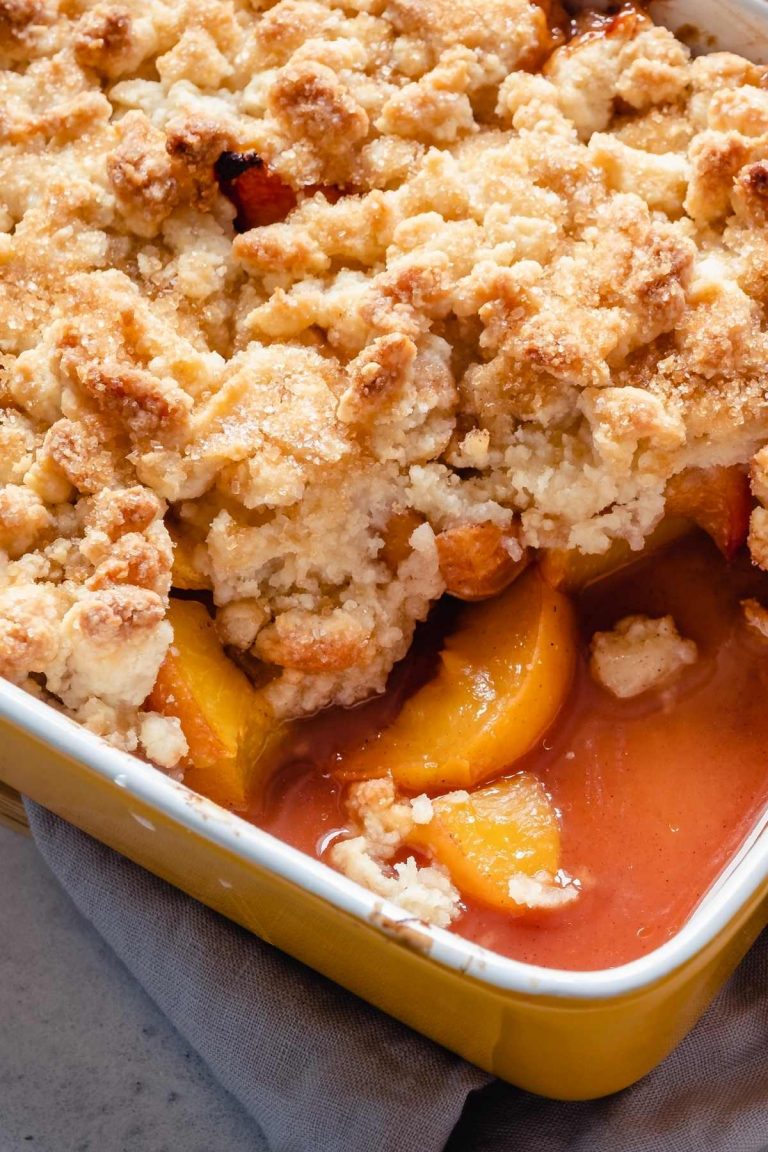 Do you love cobbler but find it too complicated to make? Try this cake mix peach cobbler! It's a wonderful way to use up fresh peaches in summer and you only need 4 ingredients. The best flavorful comfort food!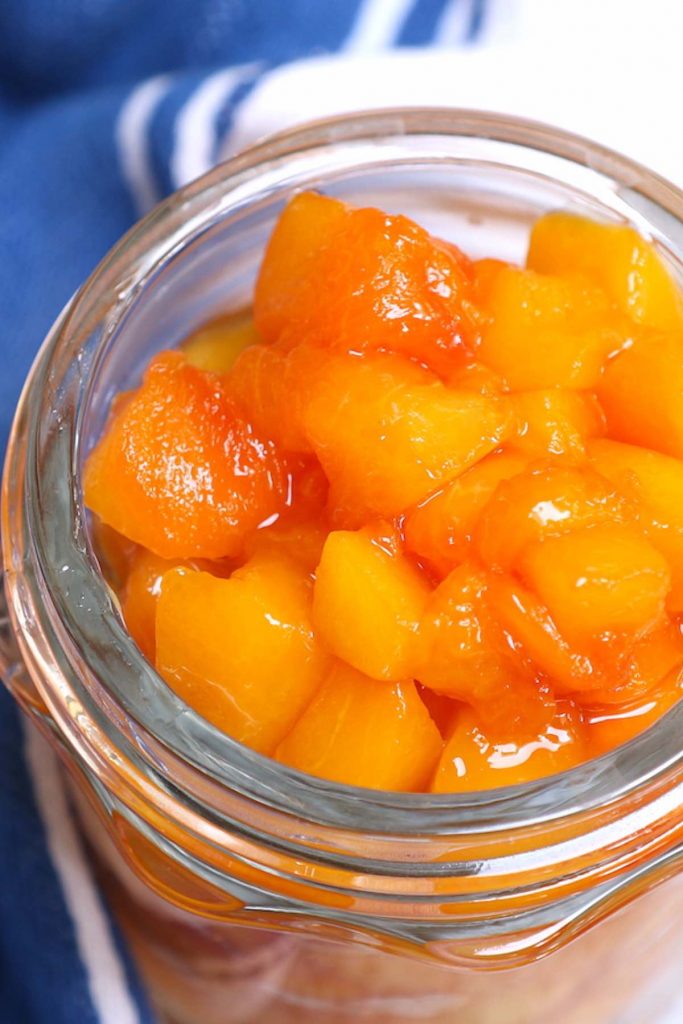 Another great way to use peaches is this mouthwatering peach compote. It's homemade peach sauce you can serve with French toast, cake, ice cream, pancakes and more for added flavor. The possibilities are endless!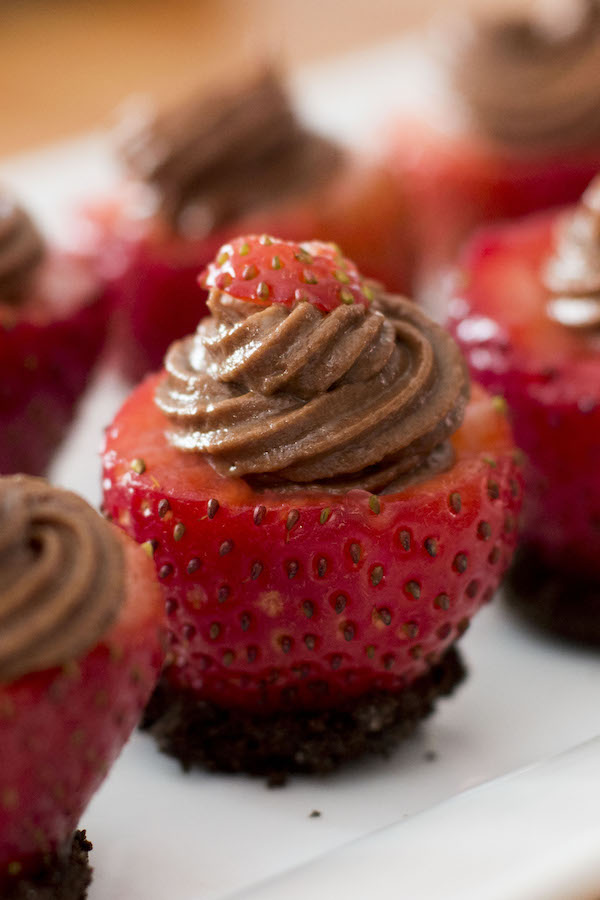 Move over chocolate dipped strawberries. This luscious dessert involves stuffing fresh strawberries full of chocolate cheesecake! They're perfect for a party but also great to serve for a simple portion-controlled dessert at home. Make them in just 15 minutes.
Also called Tanghulu, these gorgeous candied fruits are delicious and sweet. Simply dip fresh strawberries, grapes and other fruits in a hardened syrup that forms a crunchy shell. They're festive and fun to eat!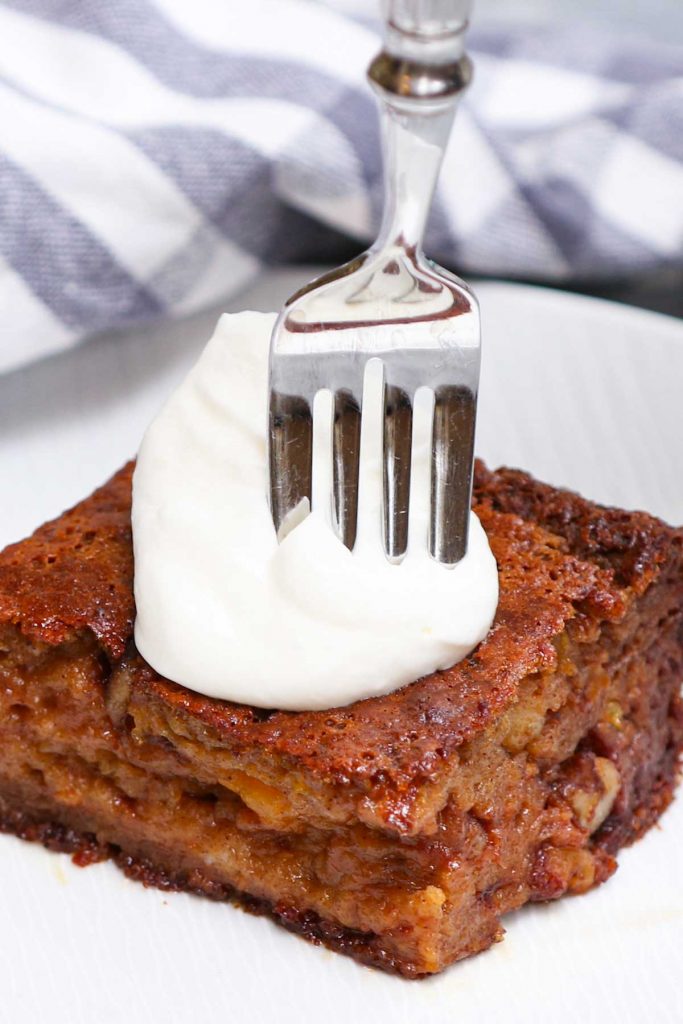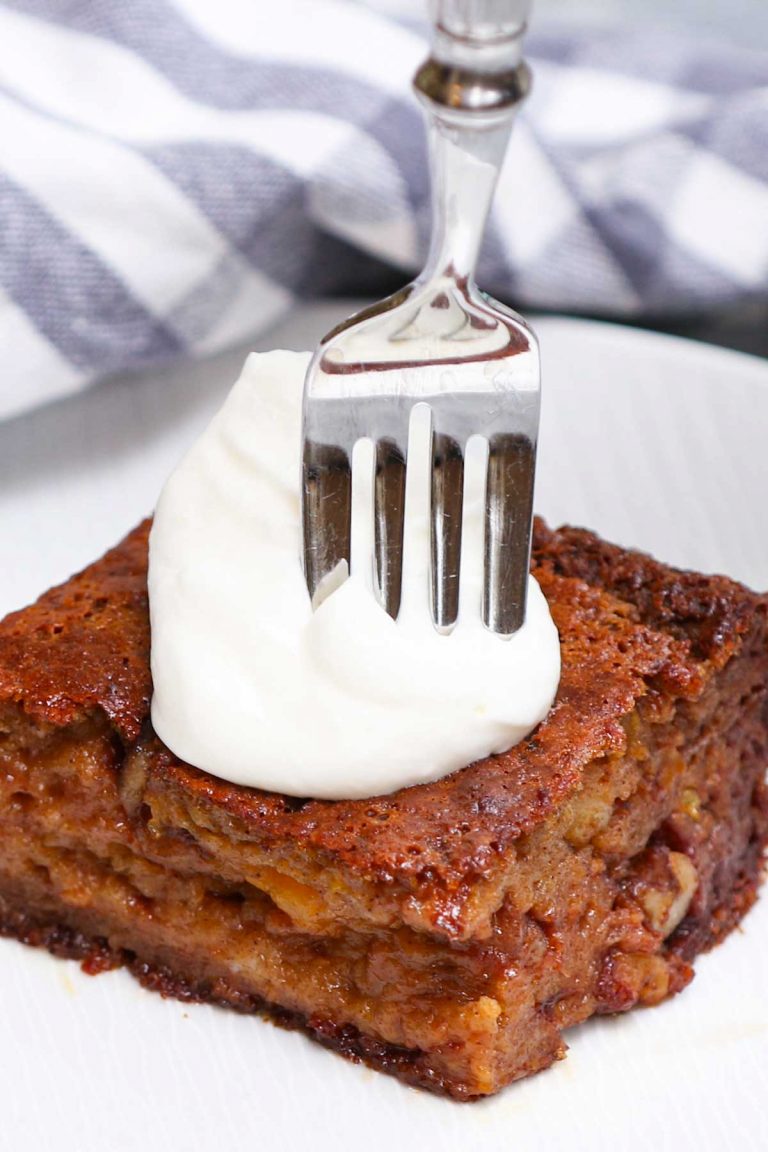 A Midwestern tradition, persimmon pudding is rich and moist with the unique flavor of fresh persimmons. Serve with a dollop of whipped cream for the winning presentation!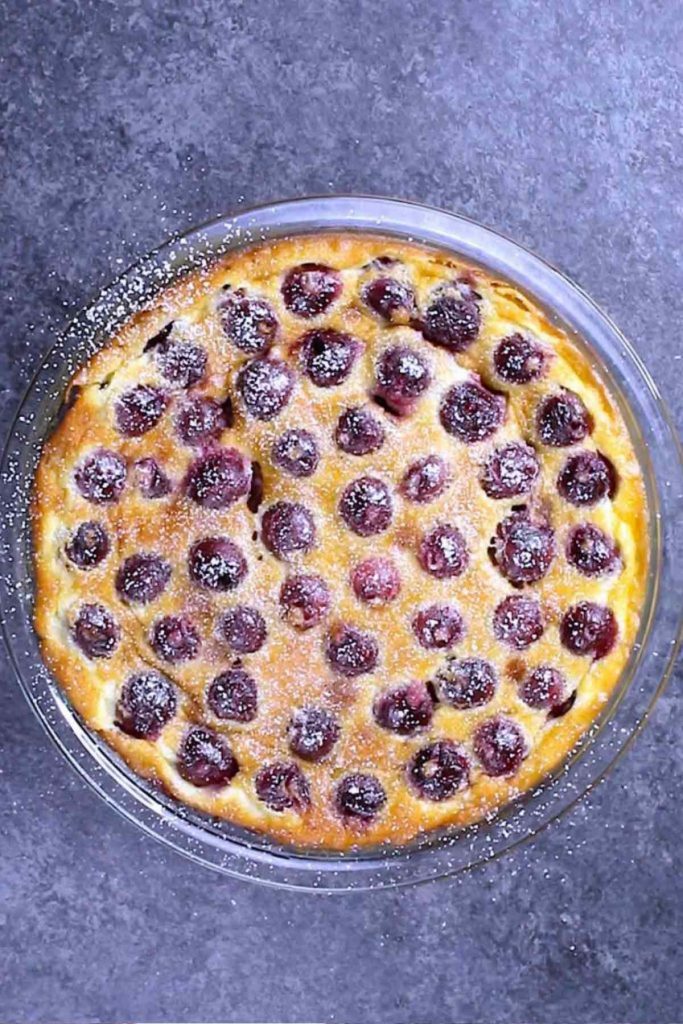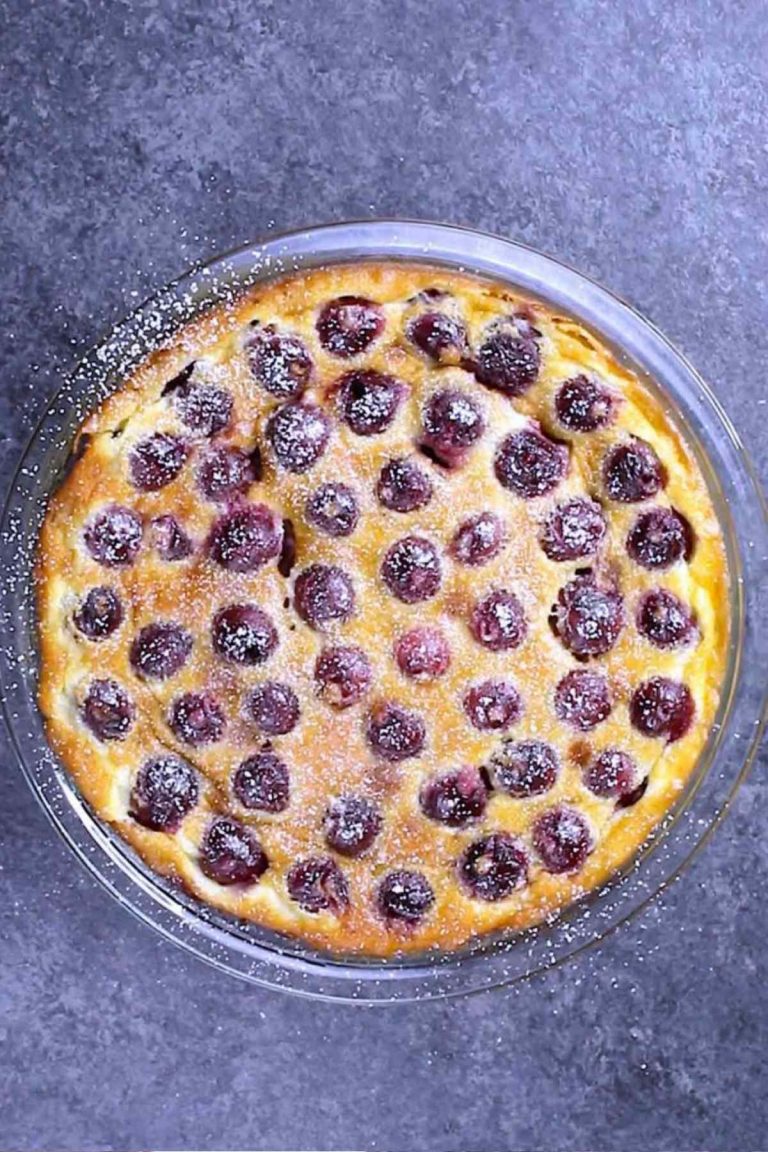 French food lovers can't get enough of this classic Provencal dessert – the clafoutis. This recipe uses fresh sweet cherries to make a beautiful dessert you can serve warm out of the oven with a dusting of powdered sugar.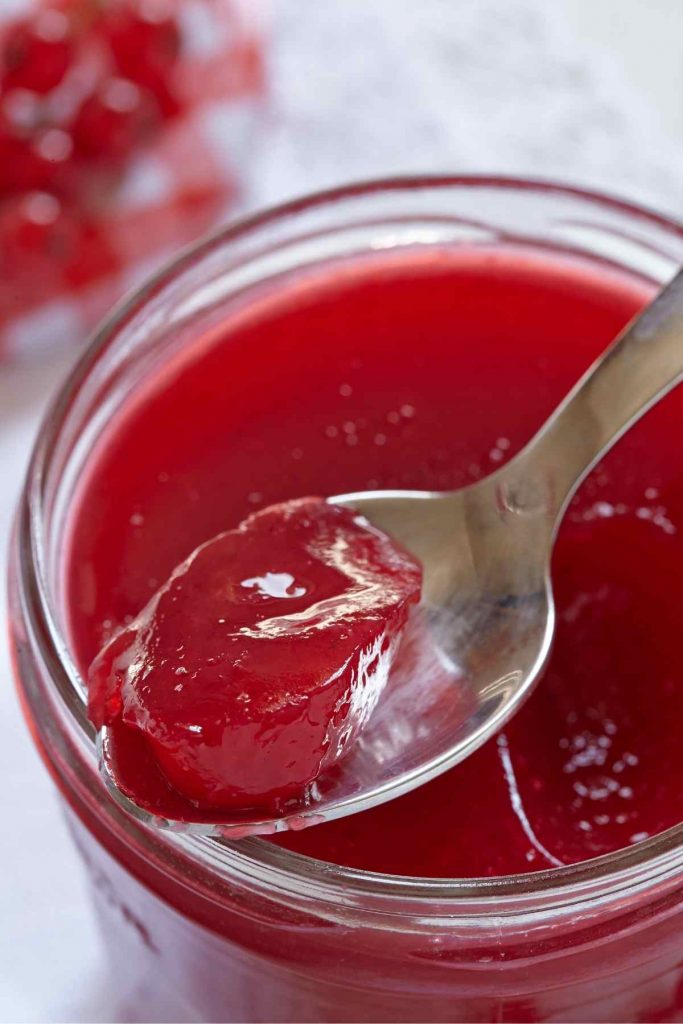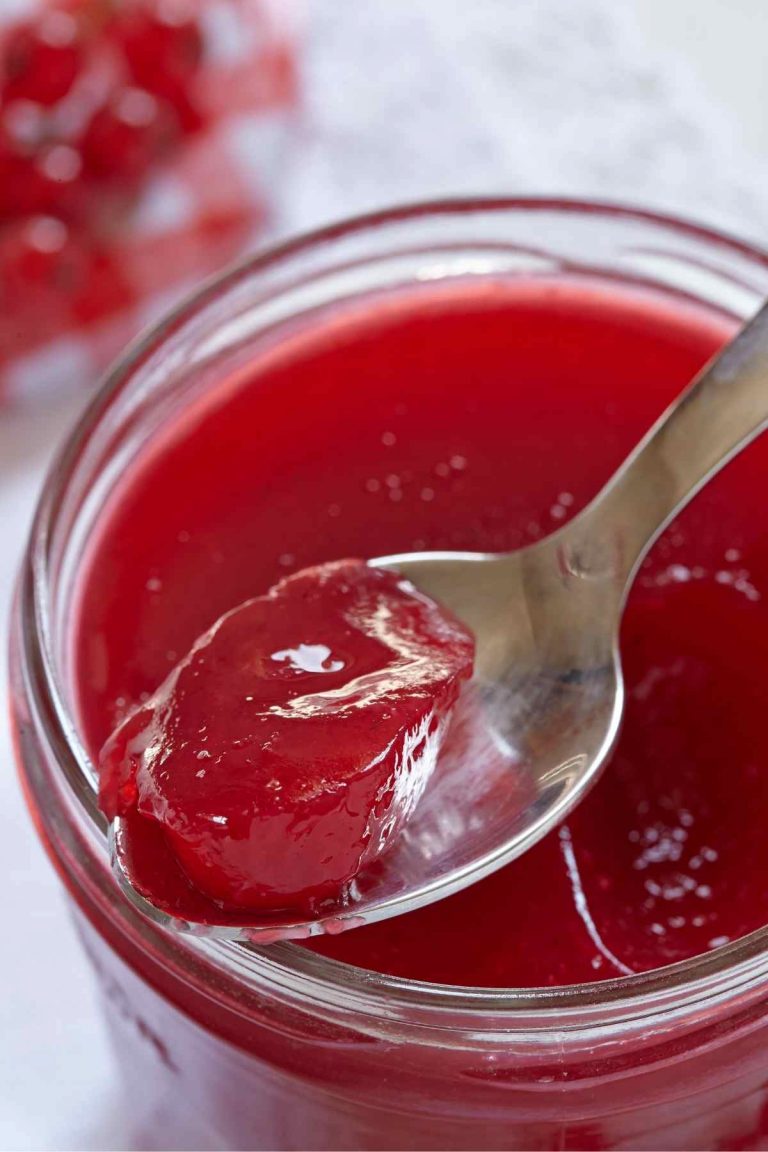 Why settle for storebought jello when you can make your own? You only need 4 ingredients: fresh strawberries, gelatin, lemon juice and sweetener. It's delightfully simple and popular with adults and kids alike.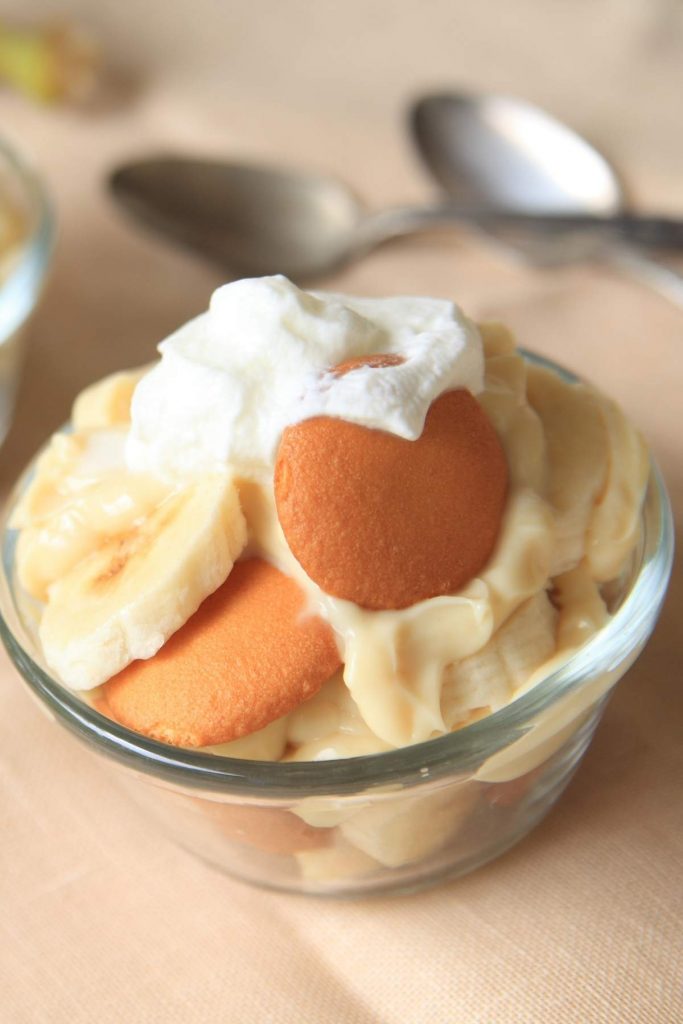 This creamy banana pudding features ripe bananas, instant vanilla pudding and sweetened condensed milk! The best part? It'll be on your table in less than 30 minutes!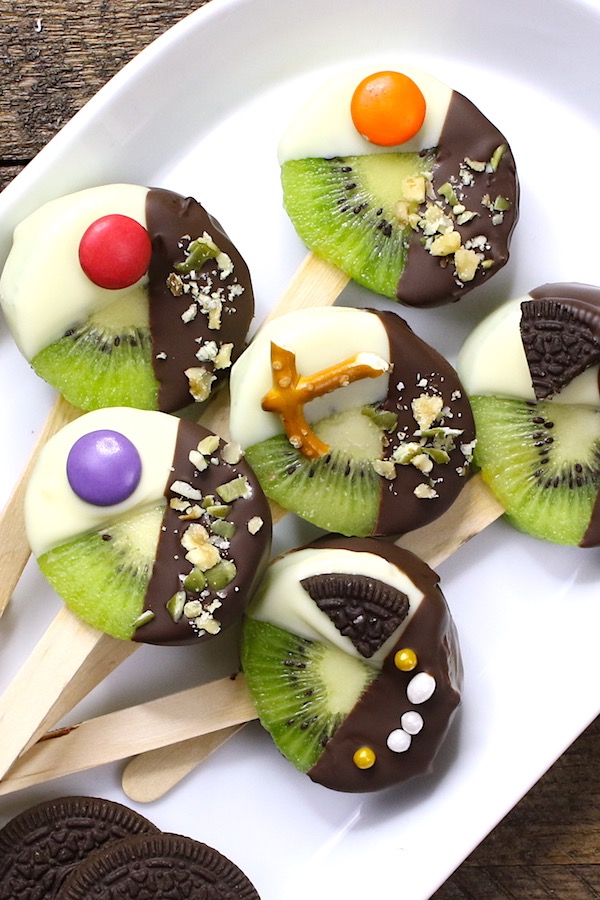 Kiwi-lovers unite! This recipe involves dipping chunks of kiwifruit in smooth melted chocolate and toppings such as shredded coconut for a real fresh fruit treat! Perfect for kids' parties and more!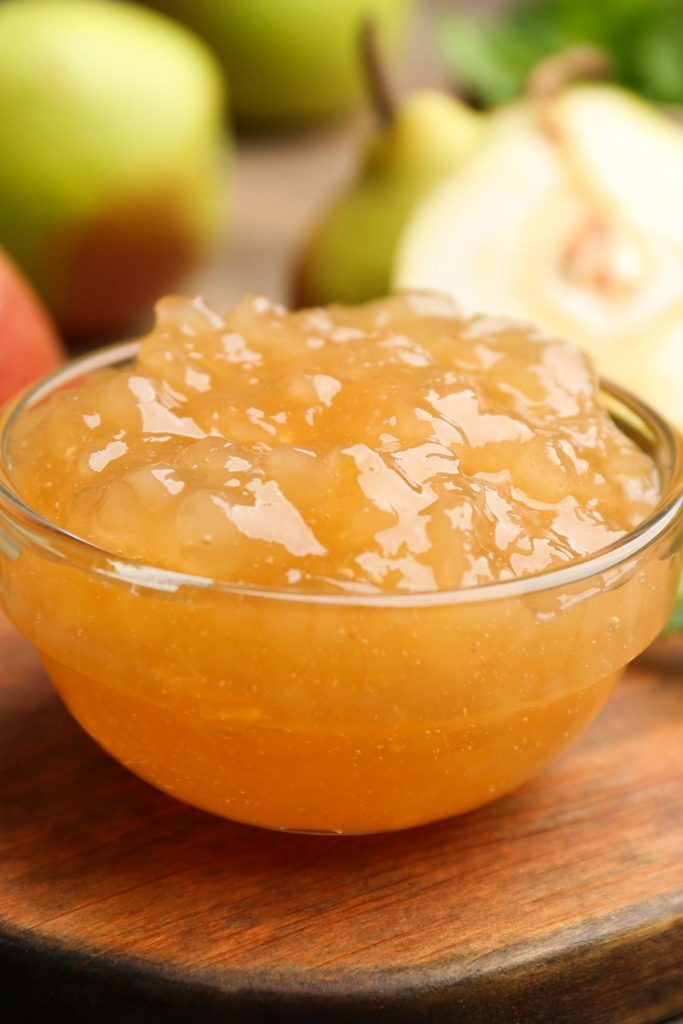 When you've had enough of storebought jam, it's time to try your hand at making this simple pear preserves. The flavor is unparalleled and the texture is thick. Plus, you only need 3 ingredients to make it.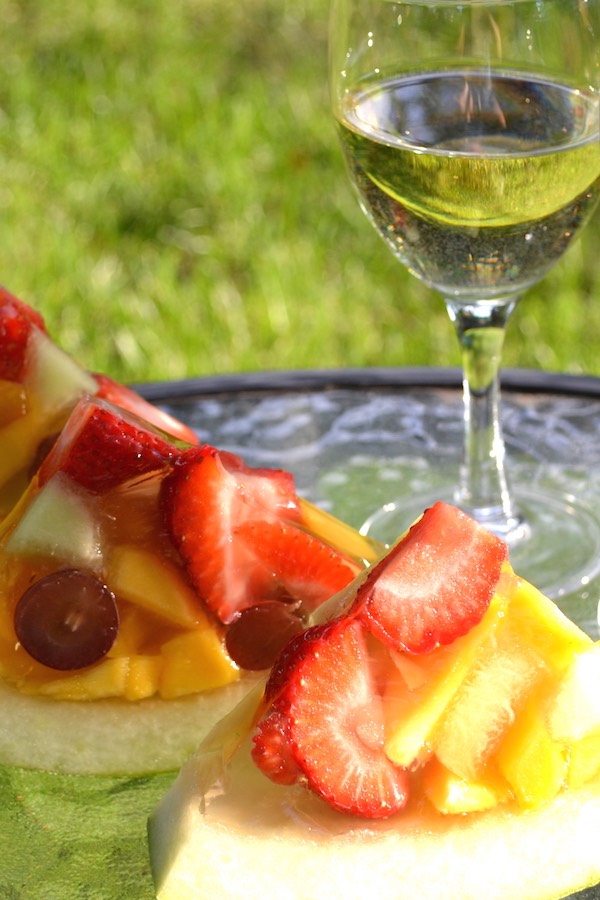 Here is a festive recipe for jello shots served in a half watermelon! The outlandish recipe receives rave reviews for its unique presentation and delicious flavors. You can make it family friendly or add some vodka or liquor as you like!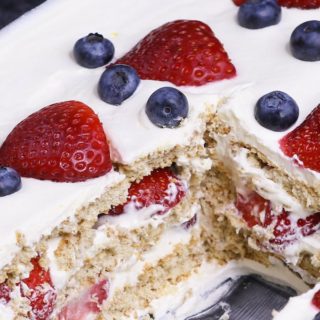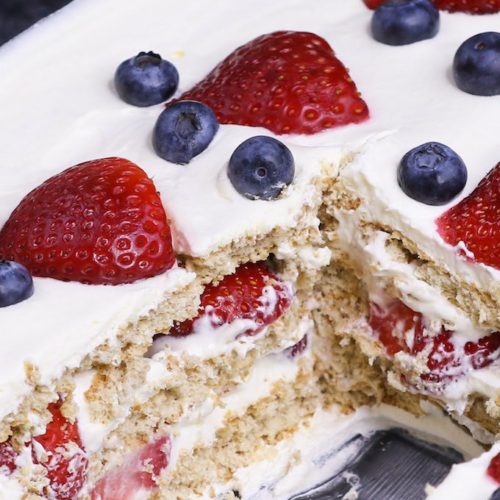 Easy Fruit Dessert Strawberry Icebox Cake Recipe
Strawberry Icebox Cake is an easy no-bake refrigerator cake made with fresh strawberries and layers of graham crackers softened in a whipped cream and vanilla pudding mixture! This refreshing dessert is perfect for a summer potluck or BBQ party!
Print
Pin
Rate
Ingredients
15

sheets

graham crackers

16 ounces

1 1/2

cups

milk

add more if needed

7

ounces

vanilla instant pudding mix

2 small boxes

8

ounces

cream cheese

softened

3

cups

whipped cream

or whipped topping

3

cups

fresh strawberries

chopped, plus 12-15 halved for topping

1 1/2

cups

fresh blueberries

optional
Instructions
Wash strawberries and pat dry with a paper towel. Chop them into small pieces

In a medium bowl, mix the instant pudding with softened cream cheese.

Add in milk and whisk until smooth.

Fold the whipped cream into the pudding mixture. Mix until thoroughly combined.

Grease a 13×9 inch dish and add a thin layer of pudding mixture onto the bottom.

Add a single layer of graham crackers on top. Break the cookie if needed to fit the dish.

Spread a 1/2″ thick layer of pudding mixture on top of the graham crackers to cover using a spatula.

Arrange 1/3 of the berries on top of the pudding layer.

Repeat the graham cracker / pudding mixture / strawberries layering two more times, finishing with the berries.

Cover the dish with plastic wrap and chill for at least 4 hours up to 2 days before serving. Enjoy!
Notes
Make sure your cream cheese is softened before cooking.
Don't cut into the cake right after you assemble it, as it needs to sit in the fridge for at least 4 hours to firm up.
You can place it in the freezer for 30 minutes before serving and it'll keep the shape even better.
Tried this recipe?
Follow or tag us on Pinterest @izzycooking