From chocolate chip and sugar cookies to oatmeal and peanut butter-flavored cookies, this popular treat is always fun to make and even more fun to eat! No matter your tastes or your level of baking expertise, we have collected 60+ best Cookie Recipes for you!
If you're looking for the perfect cookies for the next school bake sale or your next holiday gathering, you're sure to find the right one here.
Read on to find more than 60 of the tastiest cookie recipes around.
What Makes Cookies Crunchy Or Chewy?
Different types of ingredients will produce different textures. The type of flour and sugar can affect the chewy factor of any cookie. Eggs and melted or softened butter can also affect the consistency and texture.
Most Popular Cookie Recipes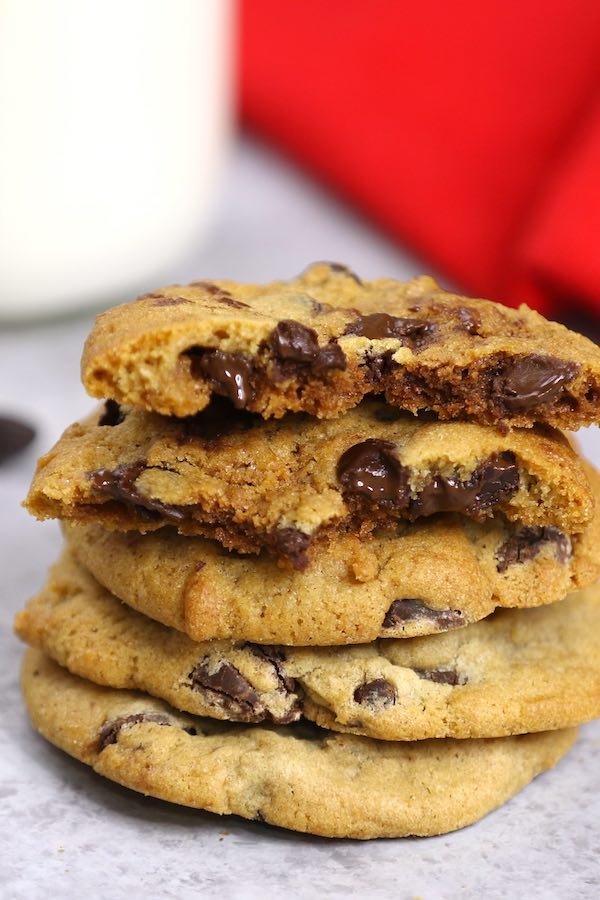 Fluffy and delicious, these chocolate chip cookies don't call for brown sugar. Plus, there's no need to chill the dough or add secret ingredients. Simple and straightforward, this foolproof chocolate chip recipe is versatile and tasty. Add nuts if desired.
Can't decide between peanut butter cookies and classic chocolate chips? Then don't! These sweet, chewy, and flavorful cookies are the perfect combination of salty and sweet.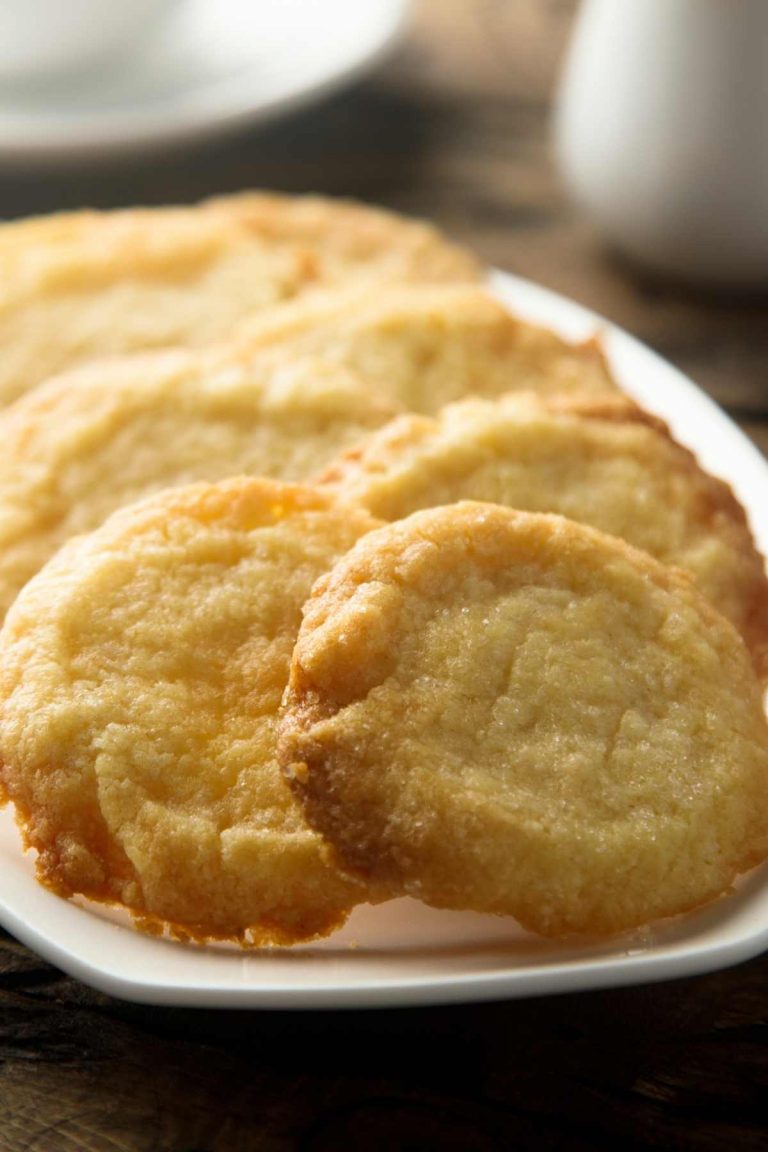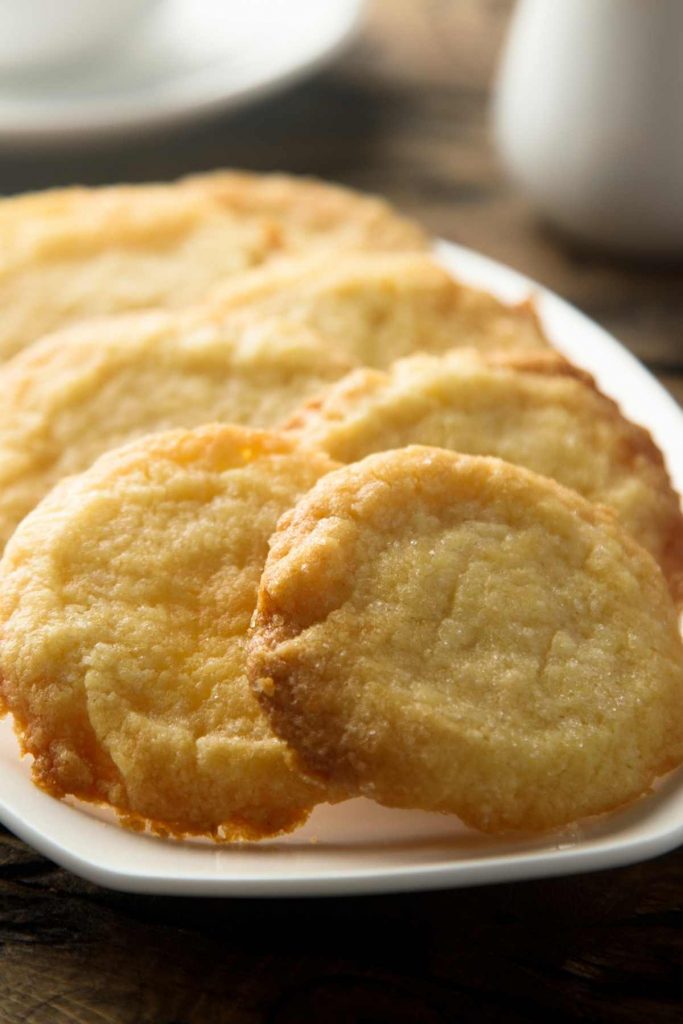 Classic sugar cookies are easy to make, fun to decorate, and utterly delicious. The key is to get a crunchy outer layer with a tender center. This recipe will show you just how to achieve sugar cookie perfection.
As chewy and soft as oatmeal cookies should be, this classic recipe is easy to follow. We highly recommend adding in raisins for a fresher taste. Yummy treats the whole family will love, this recipe is so easy to make, even a newbie in the kitchen can get it right.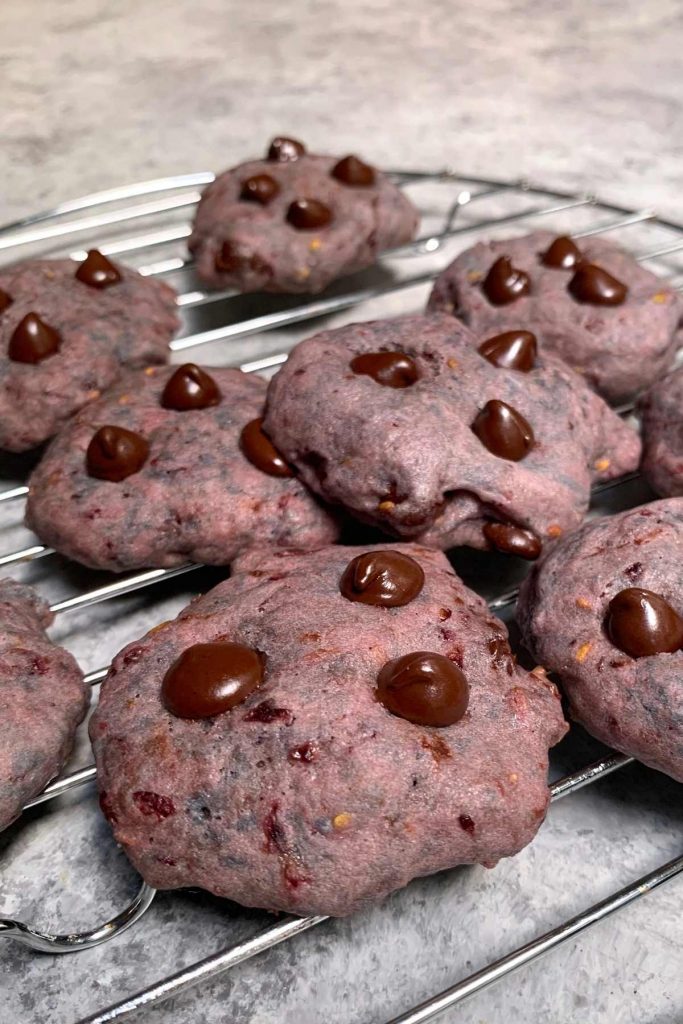 Sweet and tangy, these blackberry cookies are easy to make, beautiful, and decadent!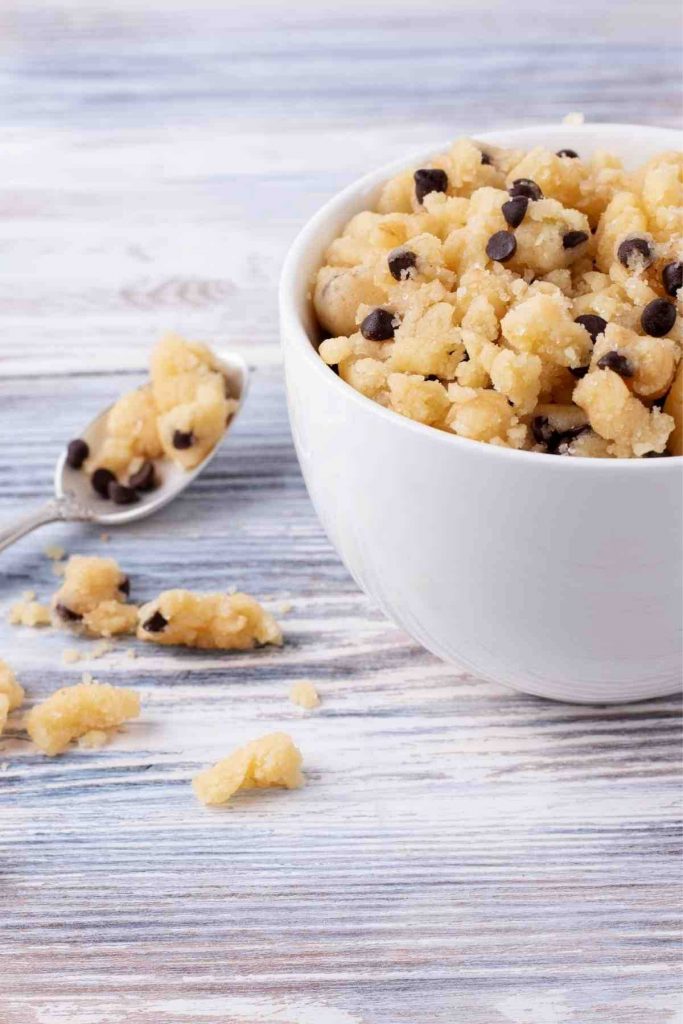 This eggless cookie dough is a safe, guilt-free concoction you won't want to bake at all!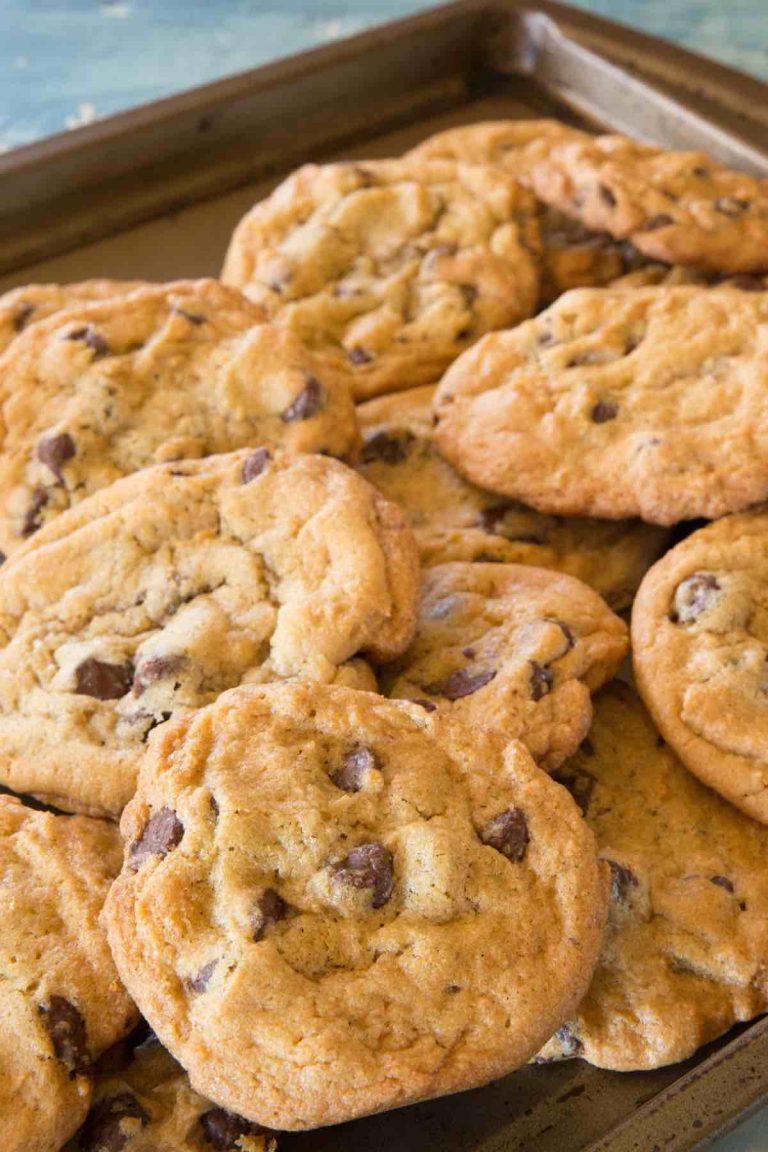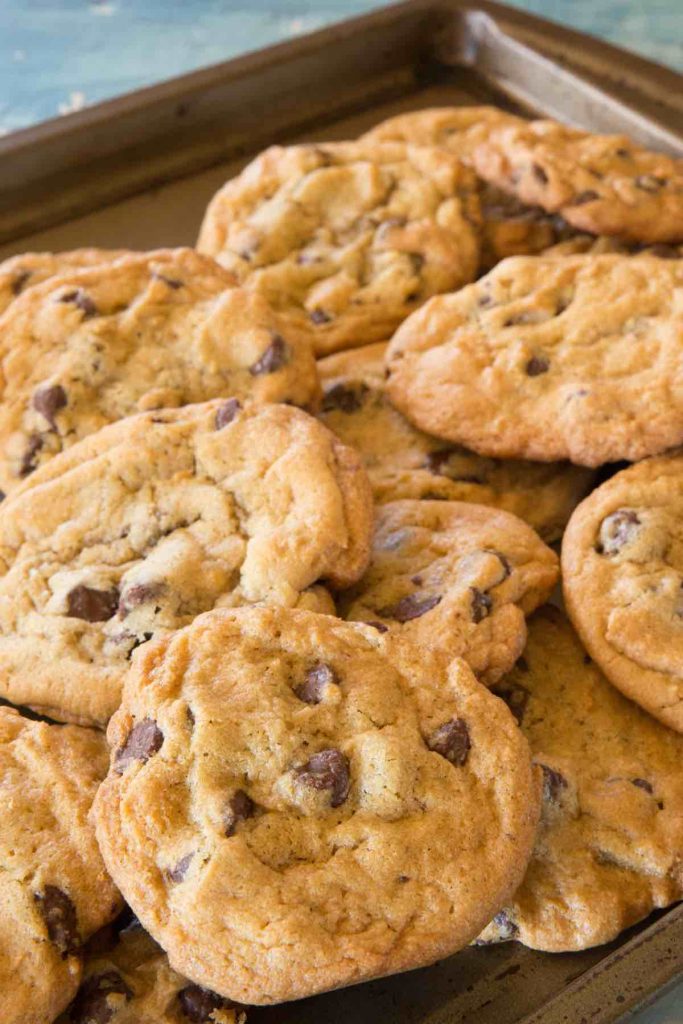 As buttery and delicious as you remember them, this Nestlé Toll House cookie recipe is the OG. Cooked to golden brown perfection with a chewy center, these classic cookies are irresistible.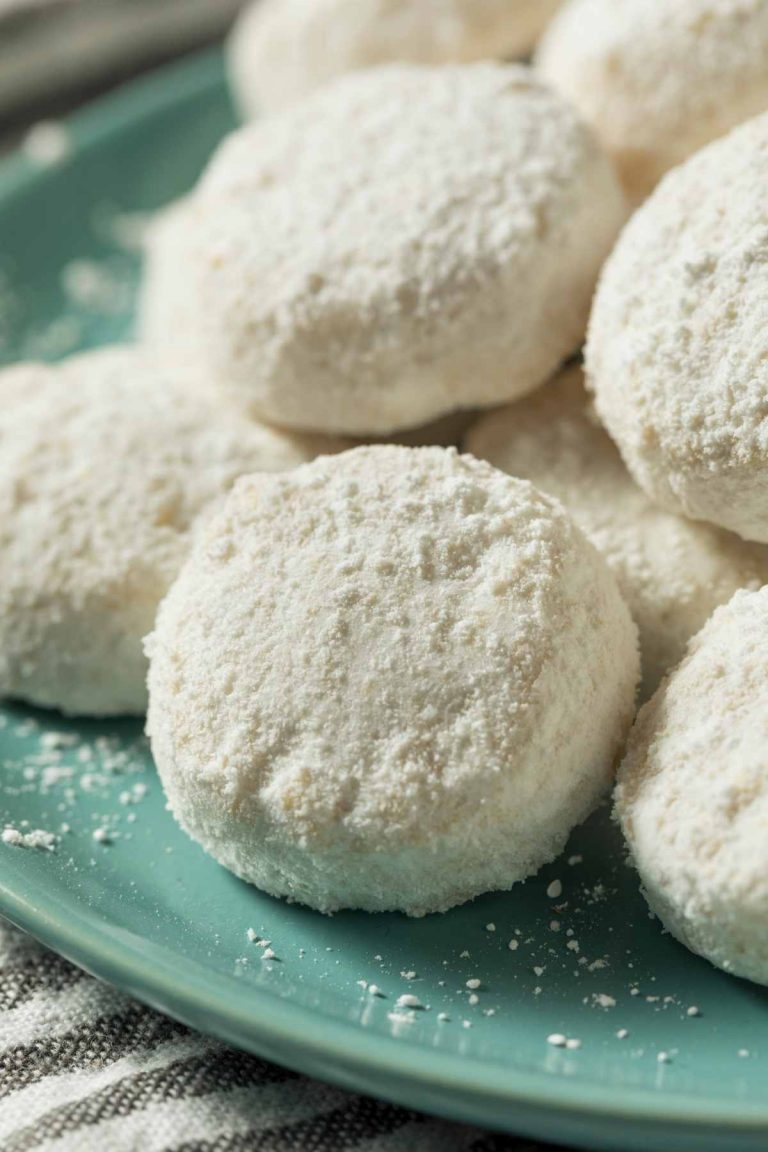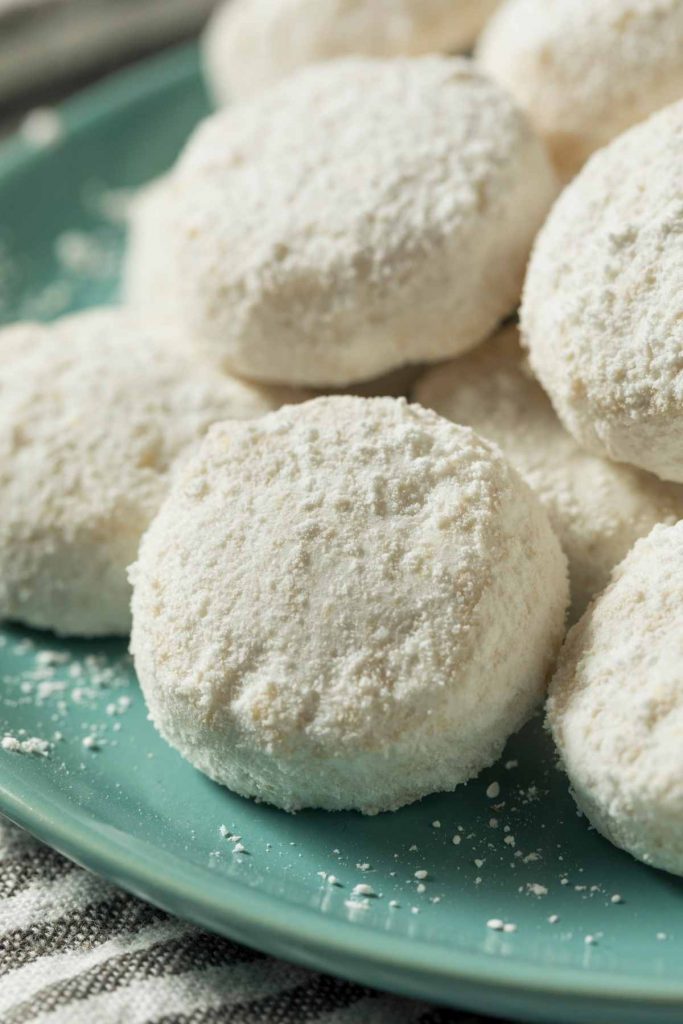 Melt-in-your-mouth delicious, these traditional Mexican wedding cake cookies are sweet, soft, and chewy. With vanilla flavor and a slight pecan crunch, these cookies are scrumptious.
Gingerbread cookies are a holiday classic! They make the perfect gift for teachers, friends, and neighbors, and kids love them, too. This easy recipe is foolproof so you're guaranteed to make perfect cookies every single time.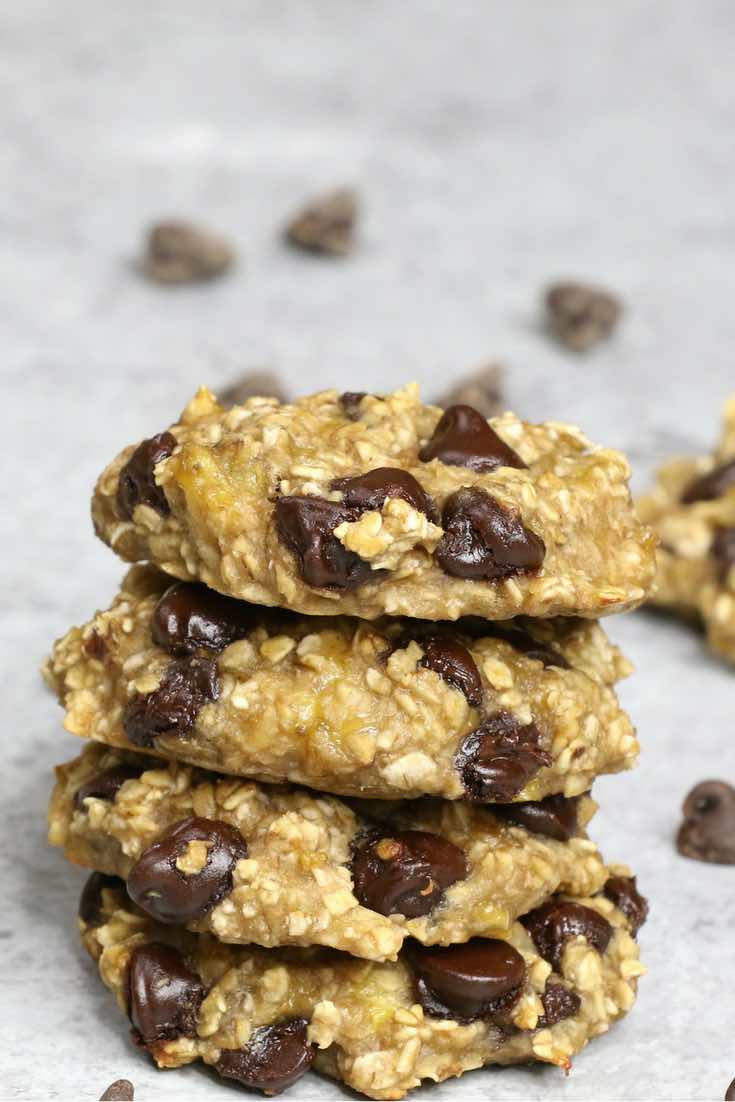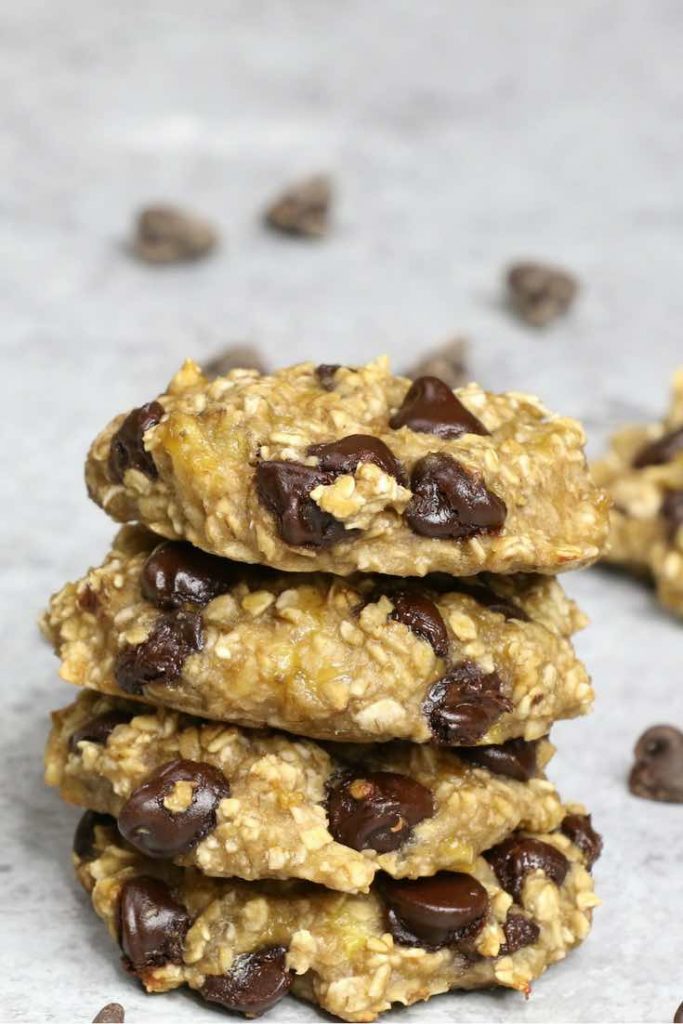 These chewy, moist, and healthy cookies make a perfect snack for kids' lunches. Made with only three simple ingredients, these are also a great breakfast idea.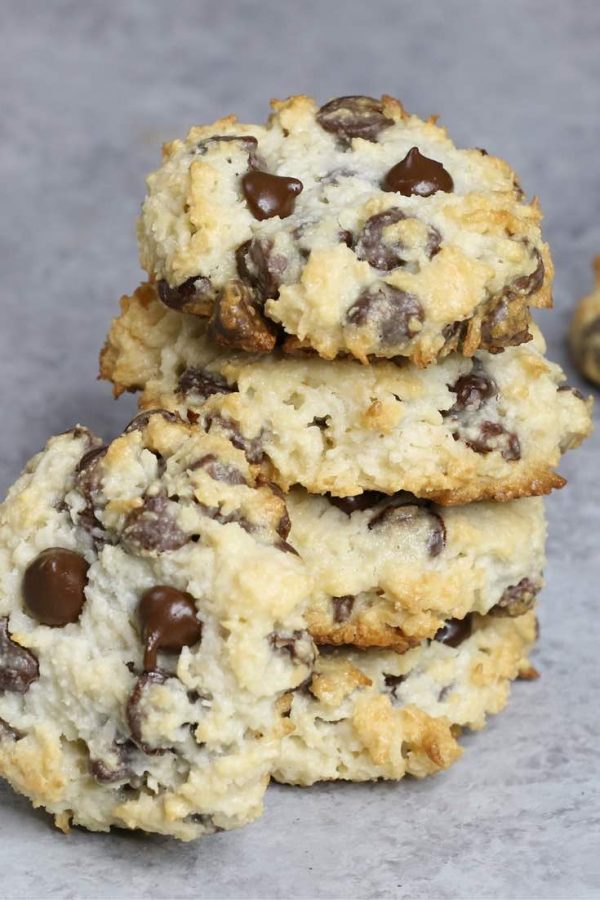 With just four ingredients and 15 minutes to spare, these Almond Joy cookies are ready to serve! It doesn't get any simpler than that.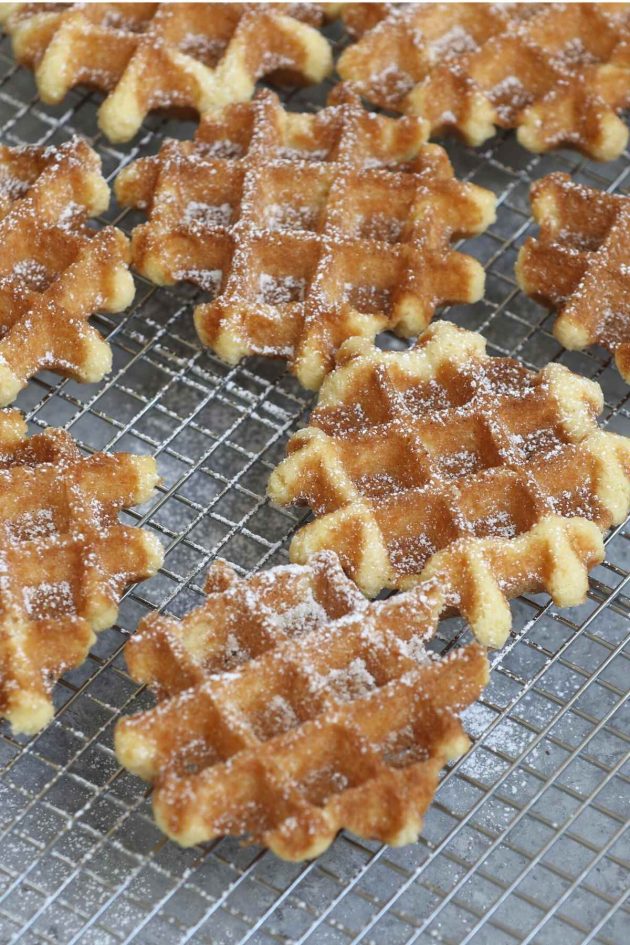 Crispy on the outside and chewy on the inside, these scrumptious cookies are too delish to resist.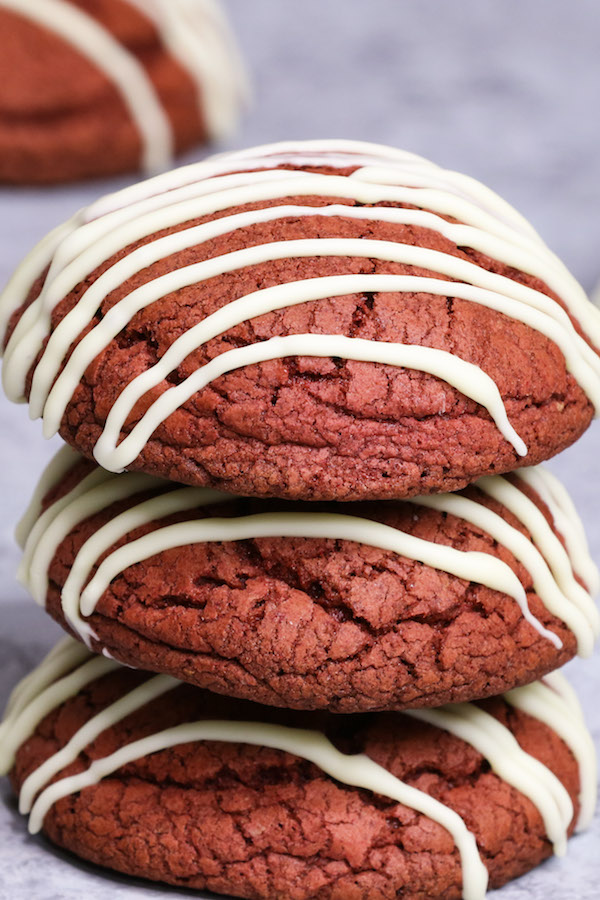 Made with a boxed cake mix, these soft and chewy cookies are so sweet and delicious. No one will ever guess you made them with a cake mix.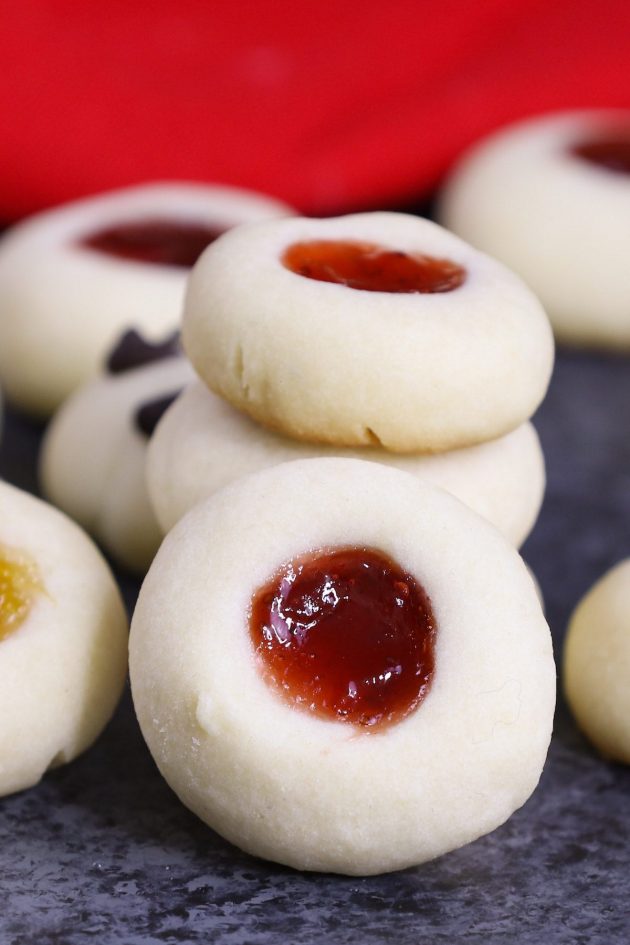 These decadent, buttery shortbread cookies are a Christmas treat your whole family will love.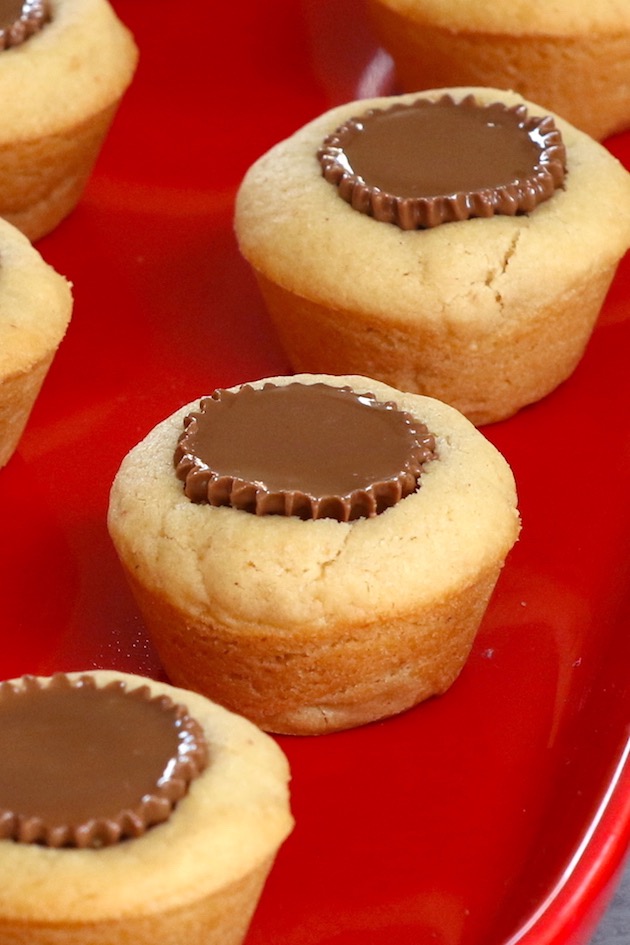 As delicious as Reese's peanut butter cups, these chewy cookies are absolute perfection. For holidays or birthday parties, these cookies are always a hit with any crowd.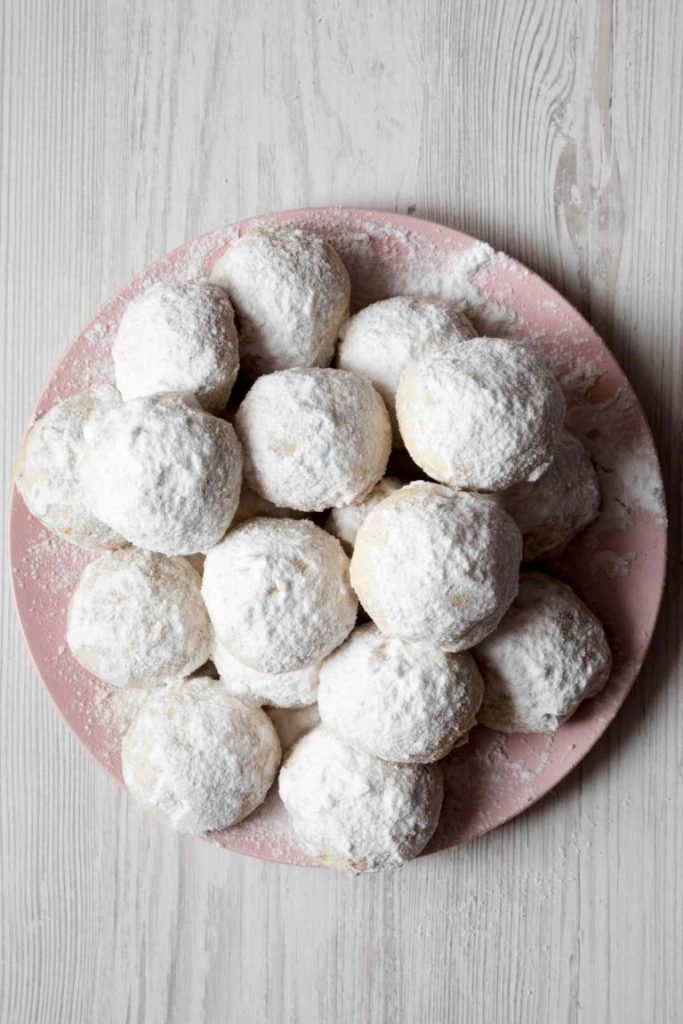 These delicious balls of powdered sugar, made with vanilla and crushed pecans, are soft yet delightfully crunchy at the same time!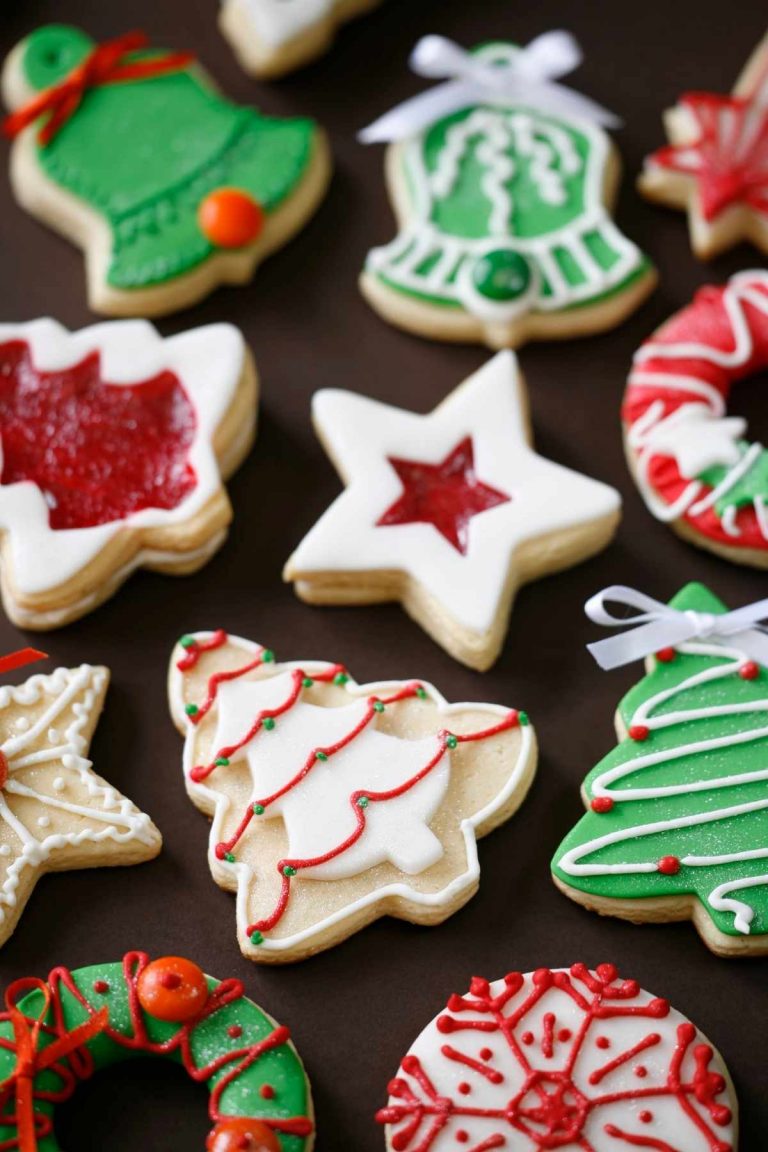 Looking for the perfect Christmas cookies to bring to your holiday potluck this year? Look no further. These cookies are always a holiday hit.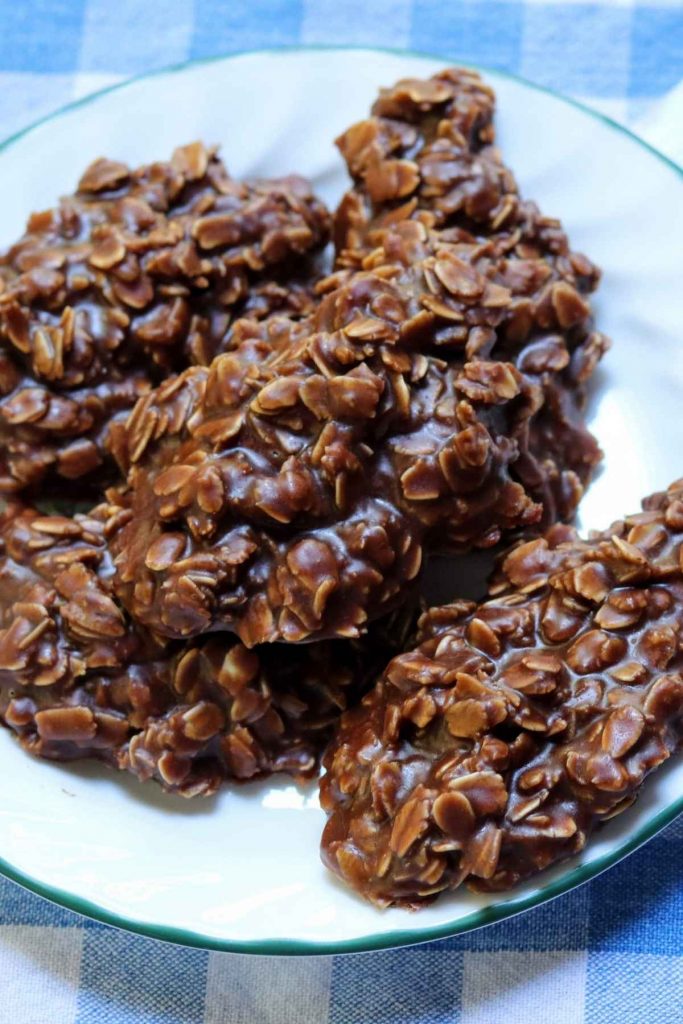 Fudgy, chocolatey, and delicious, the best part about this recipe is that it's a no-bake recipe! It's so simple, anyone can ace it.
Topped with a sweet, creamy glaze and colorful sprinkles these classic Italian cookies are perfect for any holiday sweet table.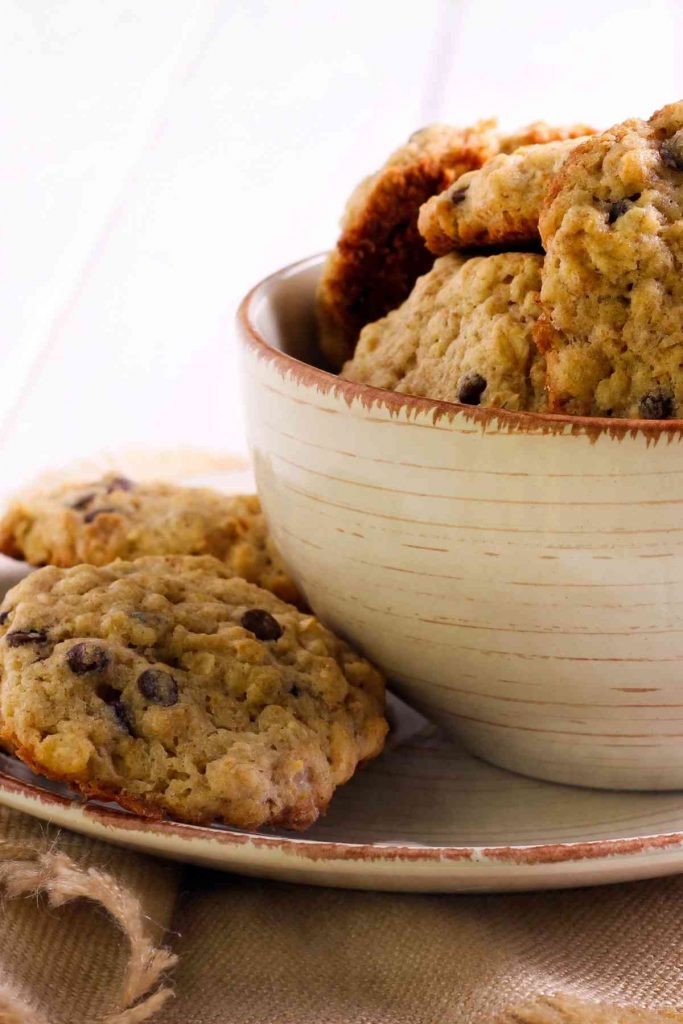 These keto-friendly cookies are just as soft, chewy, and delicious as cookies should be – without flour or sugar!
Loaded with buttery deliciousness, these shortbread cookies come together in no time with just five simple ingredients. Simple and delicious, this recipe is a keeper.
Made with healthy oatmeal and sweet raisins, these soft and chewy cookies are a delectable treat. They also include brown sugar, cinnamon, and vanilla for an extra delicious flavor.
These butter cookies are actually irresistible. Double your recipe because this cookie platter is sure to go quickly.
These crinkle cookies are so easy to make. To speed things up, this recipe calls for some boxed cake mix. This is a simple way to make these heavenly goodies and, we promise, no one will ever know you skipped through a few steps.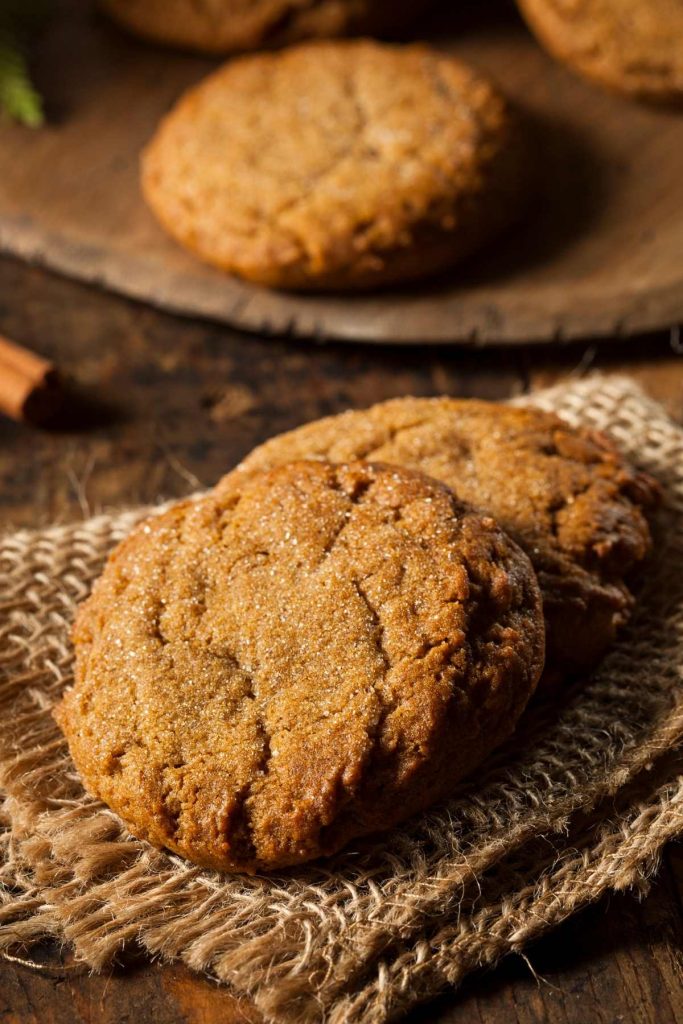 Chewy and scrumptious, these pumpkin cookies are absolutely unbelievable. Topped with spiced sugar, these fall cookies are a guaranteed hit with any crowd.
Adorable, chewy, and irresistible, these cut-out sugar cookies are as beautiful as they are tasty.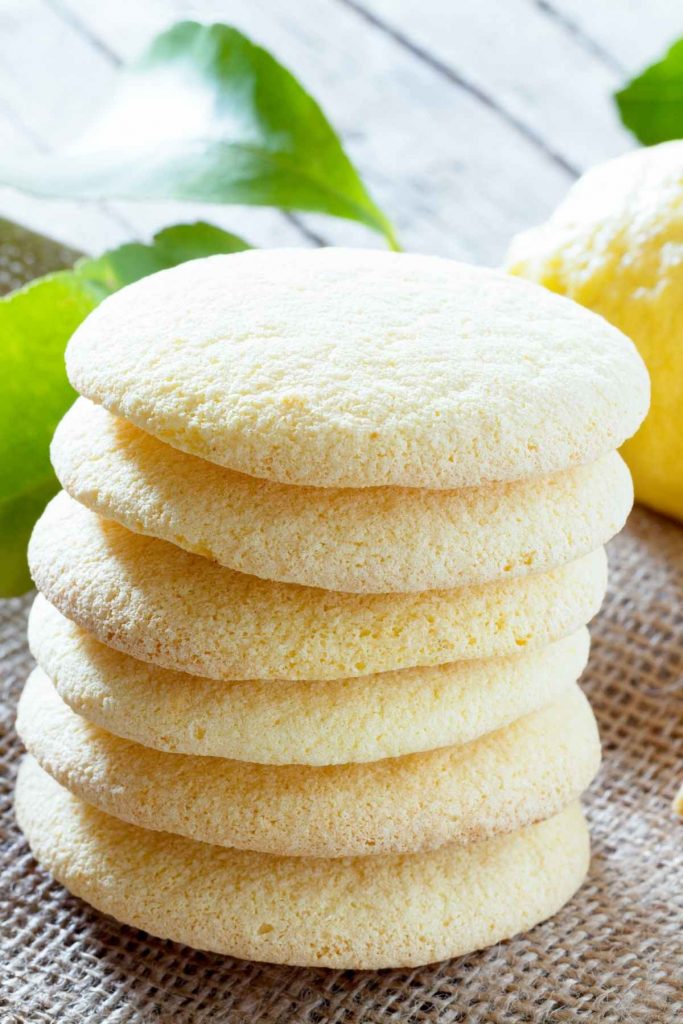 Classic lemon cookies are a must on any dessert table. Sweet, tart, chewy, and delicious, these cookies are sure to disappear quickly!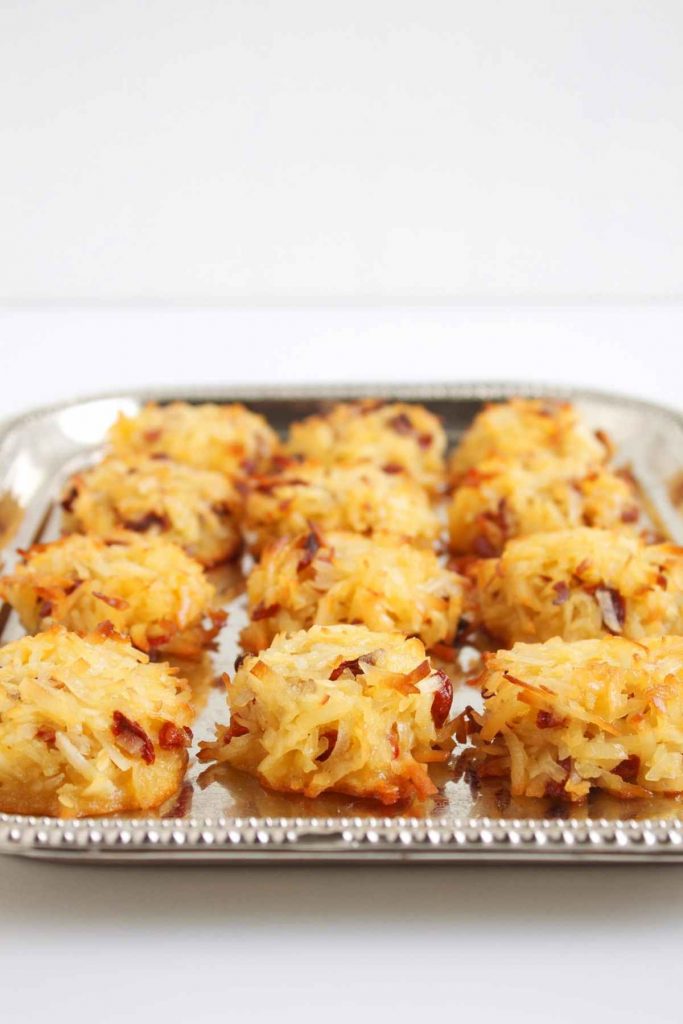 These simple coconut macaroons are made with condensed milk and coconut. They're a gluten-free delight for coconut lovers. They're also super versatile. You can dip them in chocolate, cherry glaze, apricots, almonds, or anything else you like.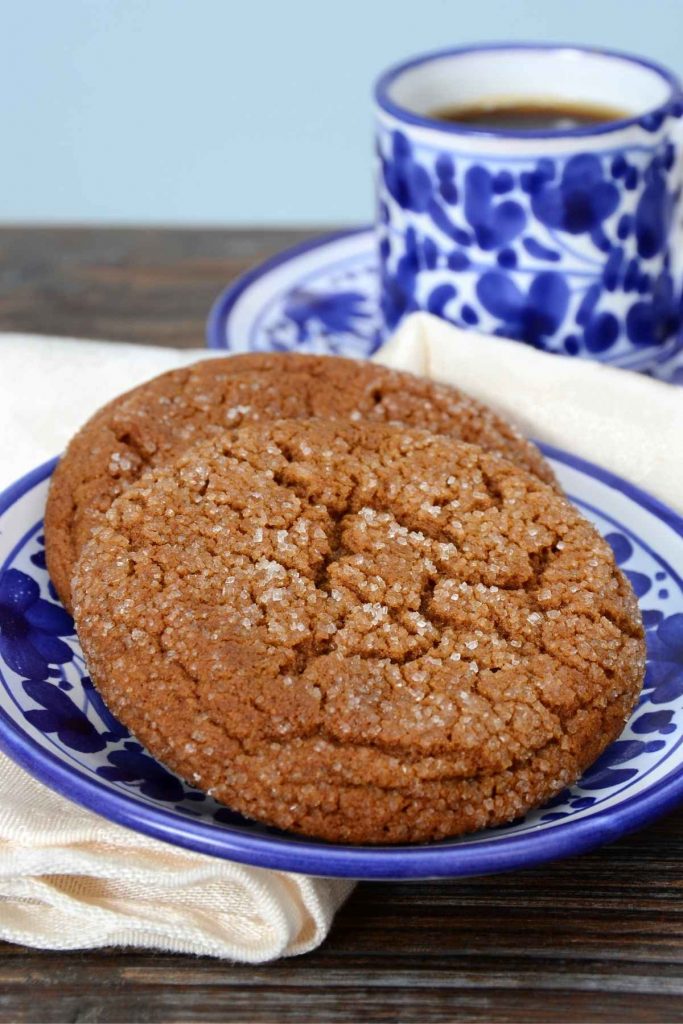 These traditional cookies are made with chewy molasses for a perfectly spiced cookie you're sure to love. These holiday treats never last all that long.
These chocolate chip cookies are mouthwateringly delicious and vegan-friendly! The perfect potluck treat, these are always a hit.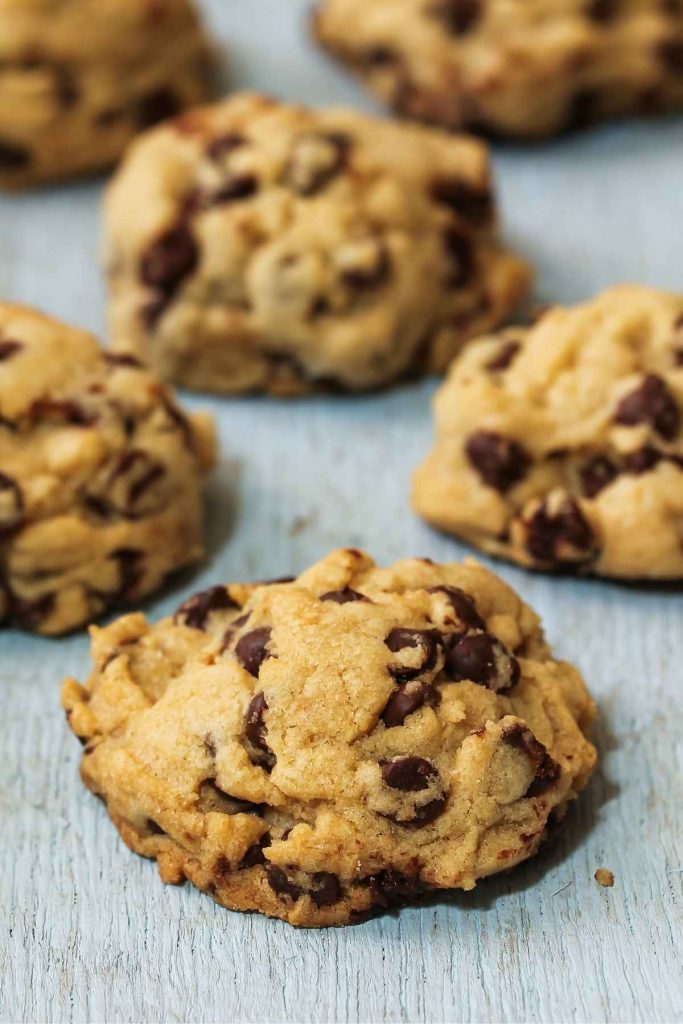 These chewy cookies are so delicious, no one will believe their flourless and completely gluten-free!
Made with ripened bananas, these chewy cookies are as moist and delicious as banana cake. Once you try these, you'll never let ripe bananas go to waste again.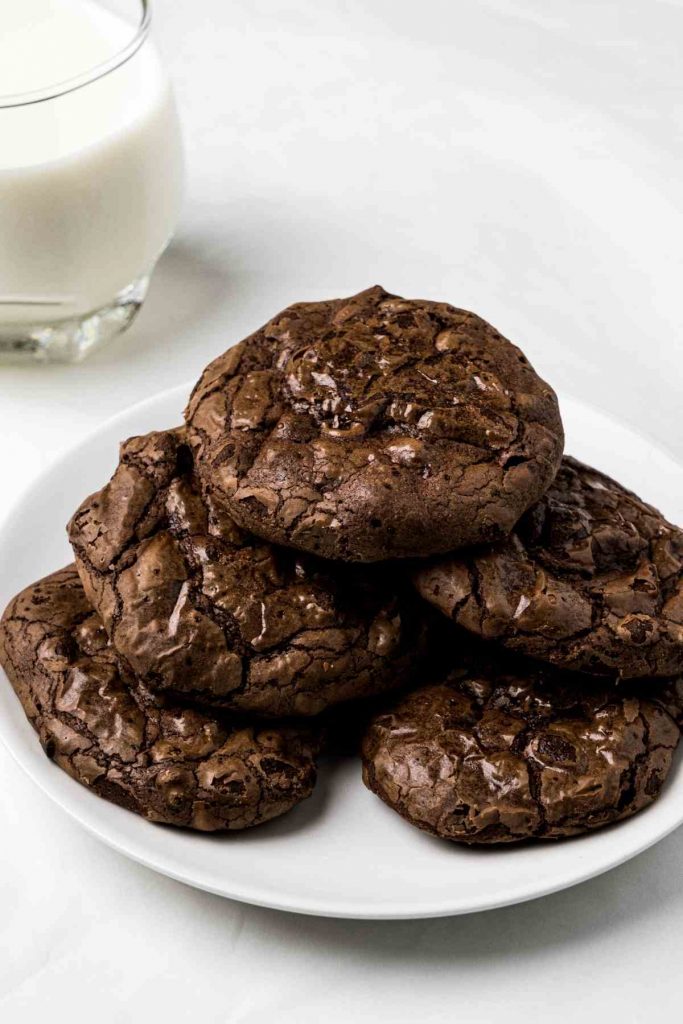 These brownie cookies are the ultimate indulgence. Rich and fudgy, these soft, chewy brownie cookies only take 20 minutes to make. It doesn't get any simpler than that.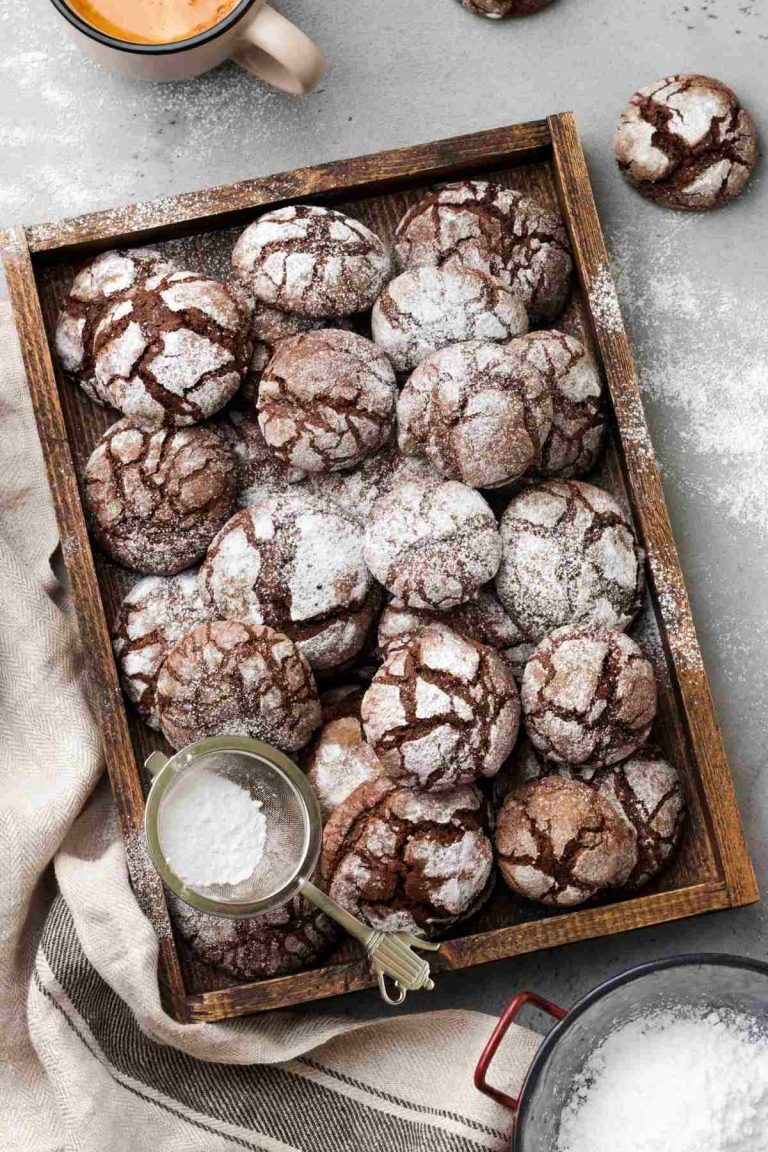 Dusted in powdered sugar, these chewy cocoa powder cookies are moist and delicious. These are a guaranteed crowd-pleaser, no matter the occasion.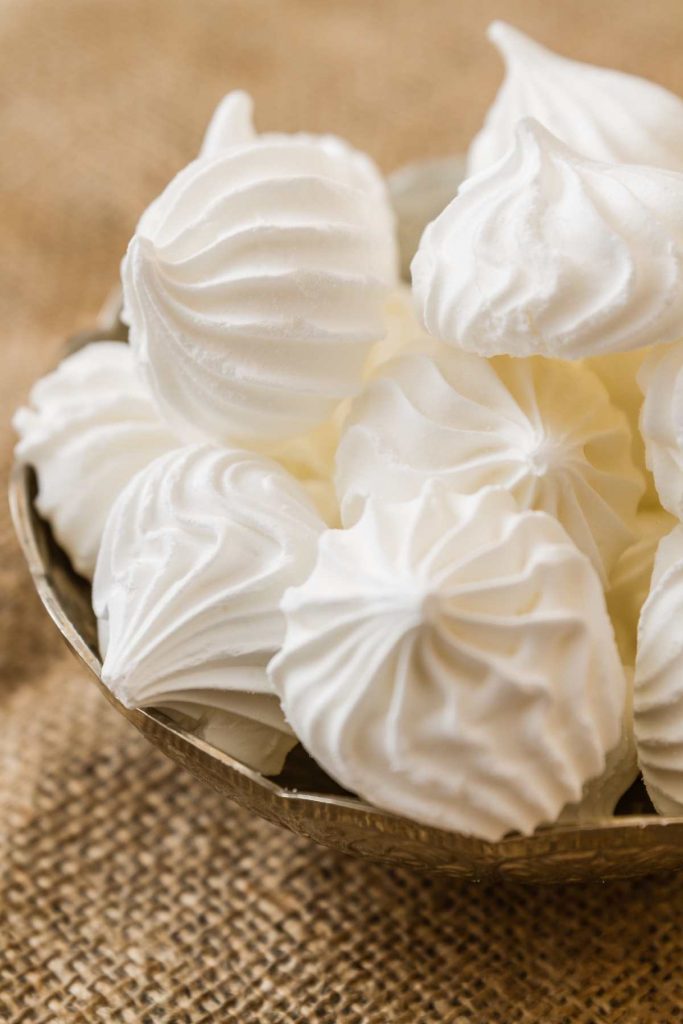 With just five simple ingredients, these delectable meringue cookies only have 25 calories each. A guilt-free indulgence, these cookies are irresistible – and that's ok!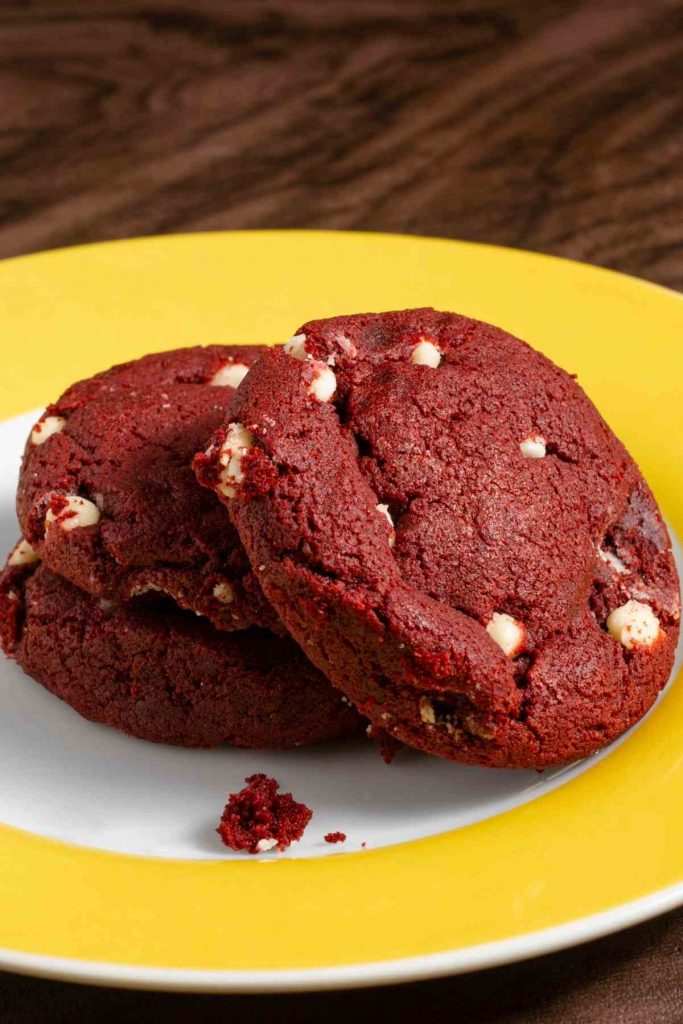 Made with chewy red velvet and sweet white chocolate chips, these adorable cookies are as delicious as they are gorgeous. As a dessert or even as a gift, these cookies are set to impress.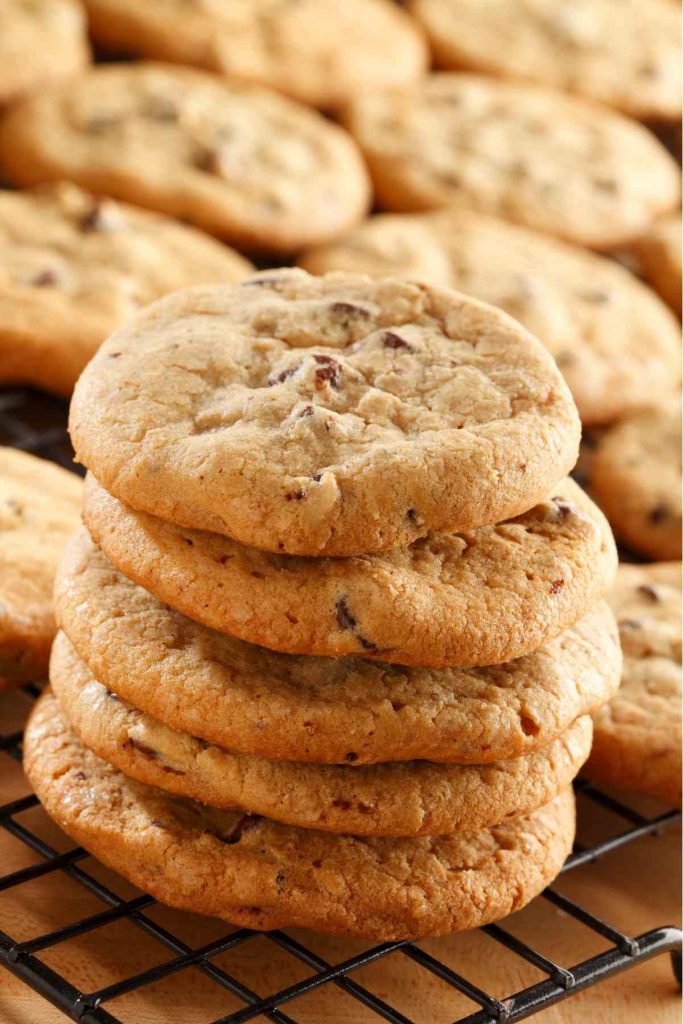 The perfect cookie to munch on with your morning brew, these simple, crunchy biscuits are easy to bake and always enjoyable.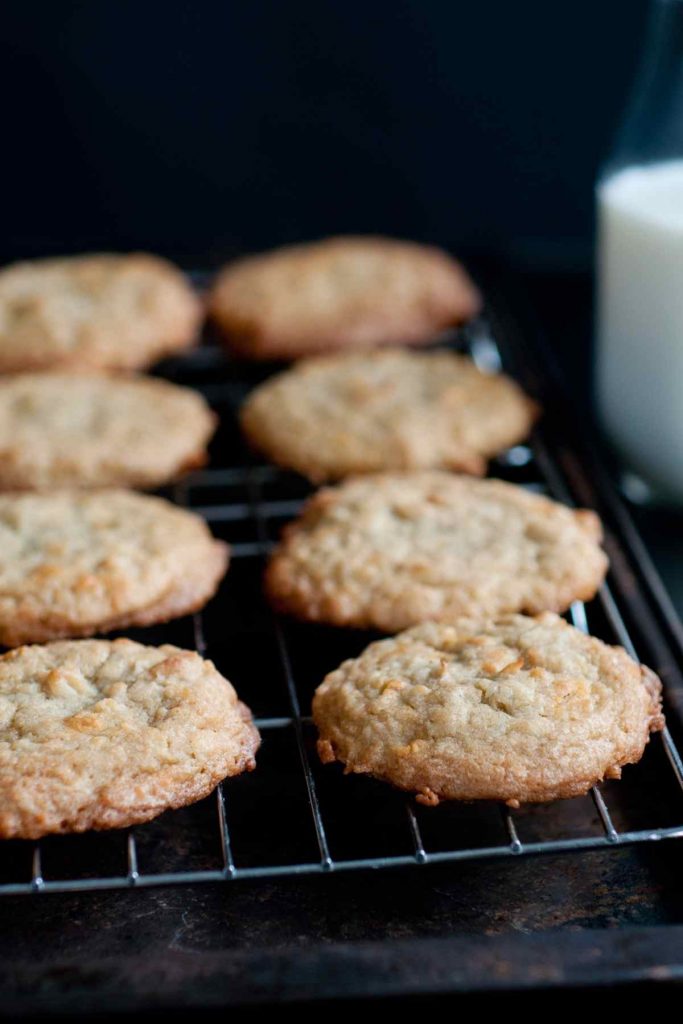 Soft and chewy, these 20-minute coconut cookies are the perfect solution to your sweet tooth craving. Lightly sweet and yummy, these cookies hit the spot.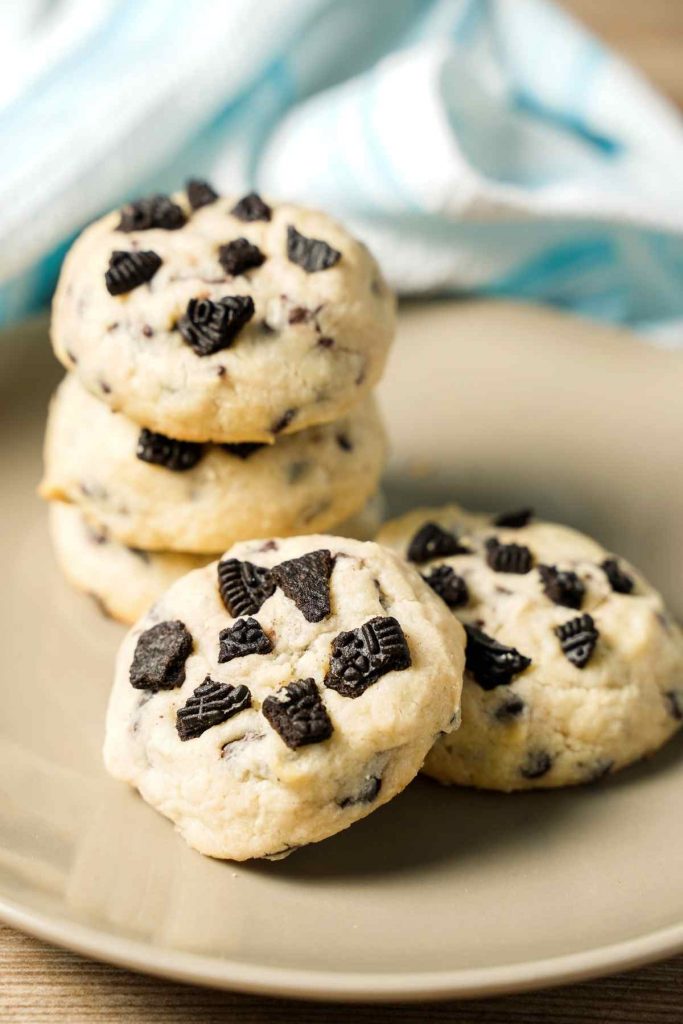 Made with chopped Oreos, these cookies are perfectly crisp on the outside, and soft and chewy on the inside. The kids will love these – and so will the grownups!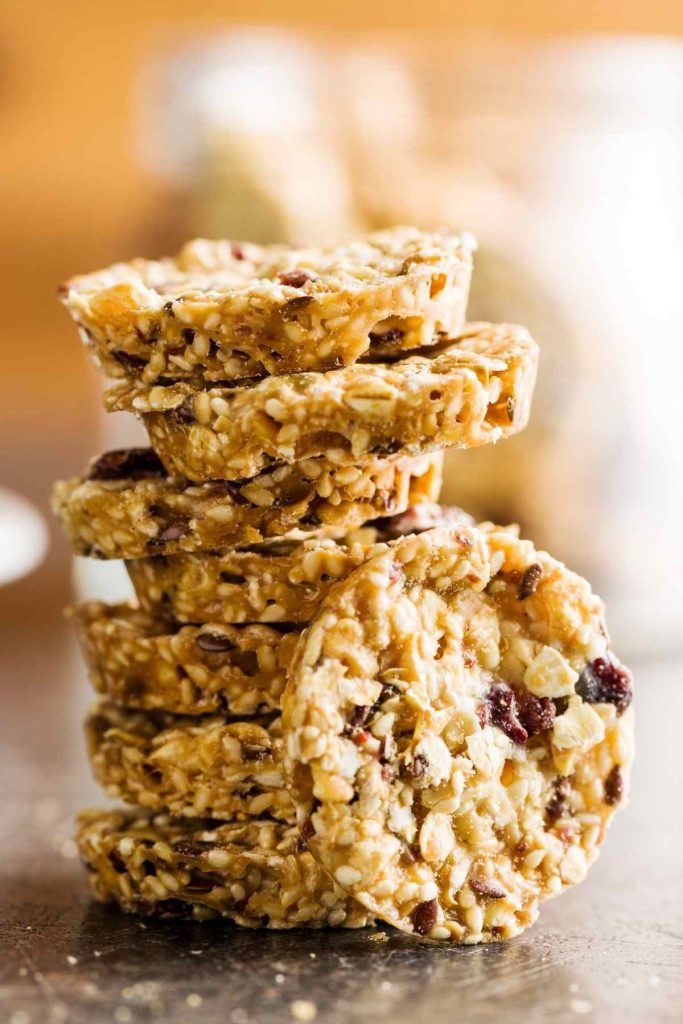 Vegan, gluten-free, low in sugar and healthy, these tasty cookies are a great breakfast. They only take 30 minutes to prep in a single bowl – no fuss, no muss.
This is perfect for your next dinner party. Create your own fortune messages and stuff them into these cookies for a fun evening with friends.
Made with colorful sprinkles and candy, this Halloween cookies are a must for your next spooky bash.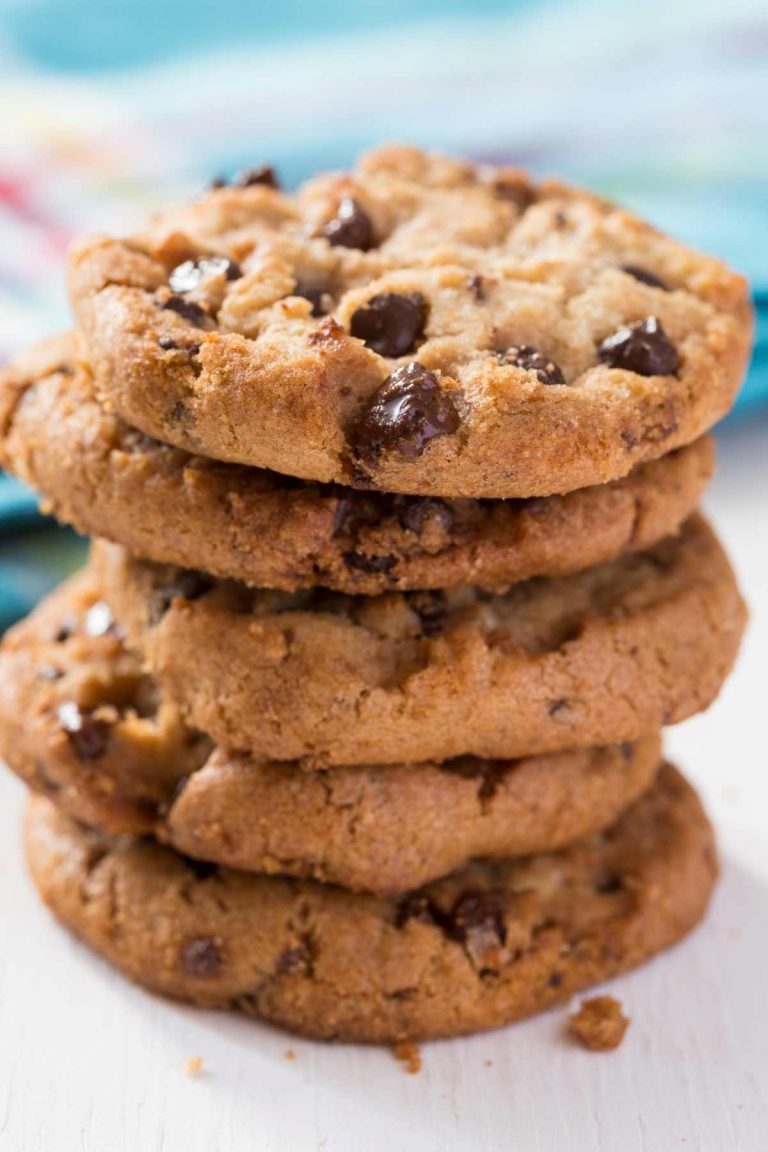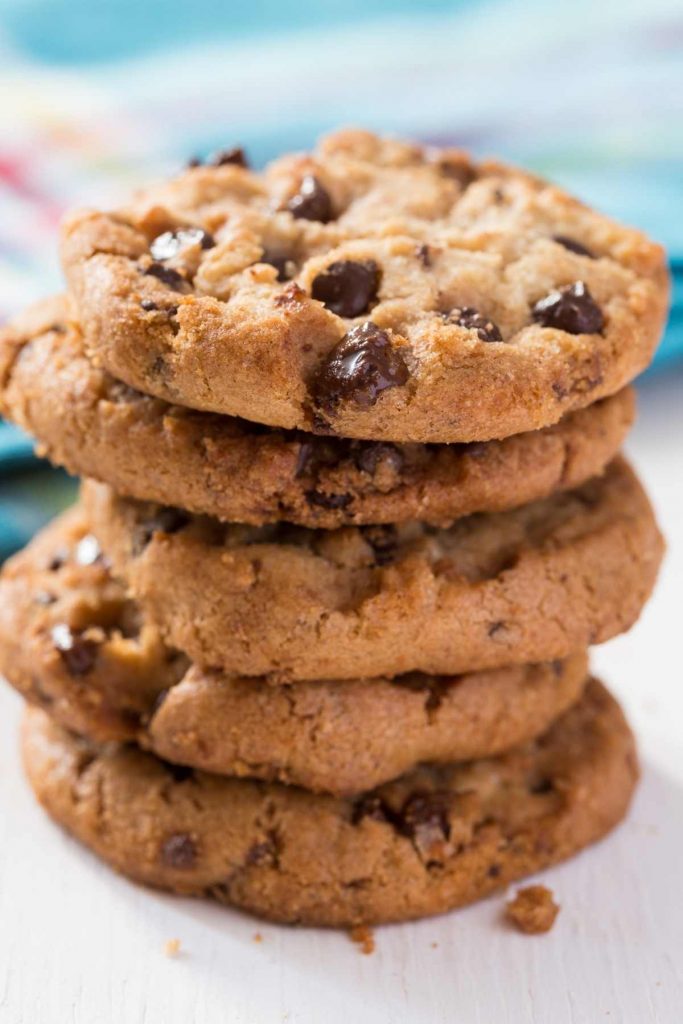 With over 20g of protein per soft, chewy cookie, these clean treats are a great way to beat your mid-afternoon snack craving. Skip the sugar and reach for these instead. Healthy and filling, these do not disappoint.
Soft and moist like cake, these iconic cookies are signature NYC cookies. Their delicious flavor and luxe appeal make these half vanilla-half chocolate cookies absolutely irresistible.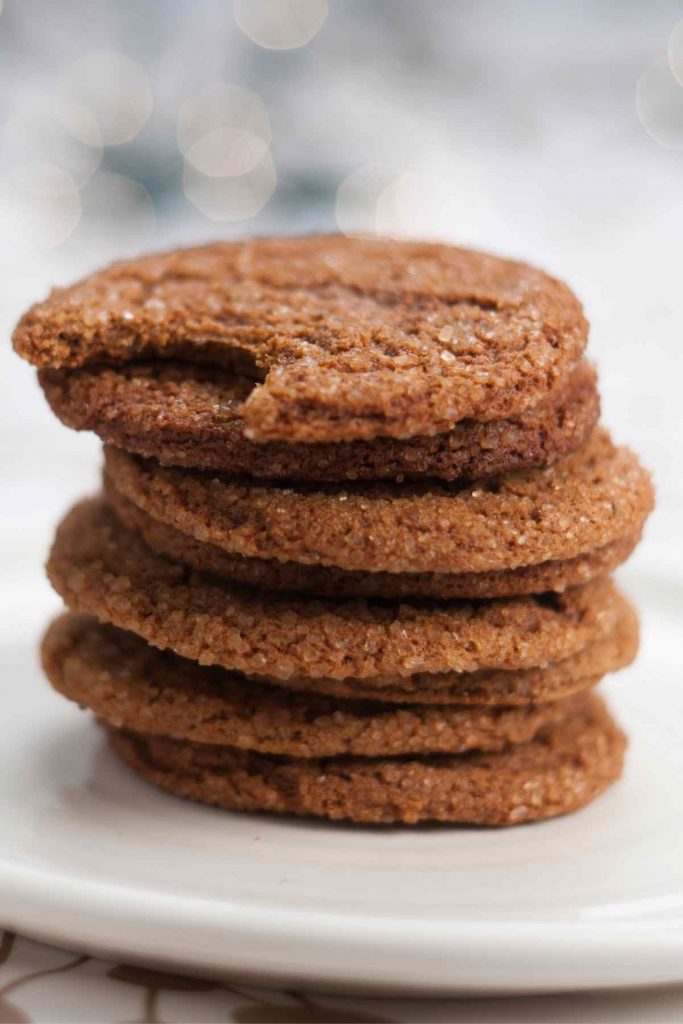 Made with butter and dark brown sugar, we don't need to tell you just how decadent these chewy cookies are. Bonus: they're ready in just half an hour.
Creamy and delicious, these cream cheese cookies are sensational. Tangy and sweet, these are melt-in-your-mouth scrumptious.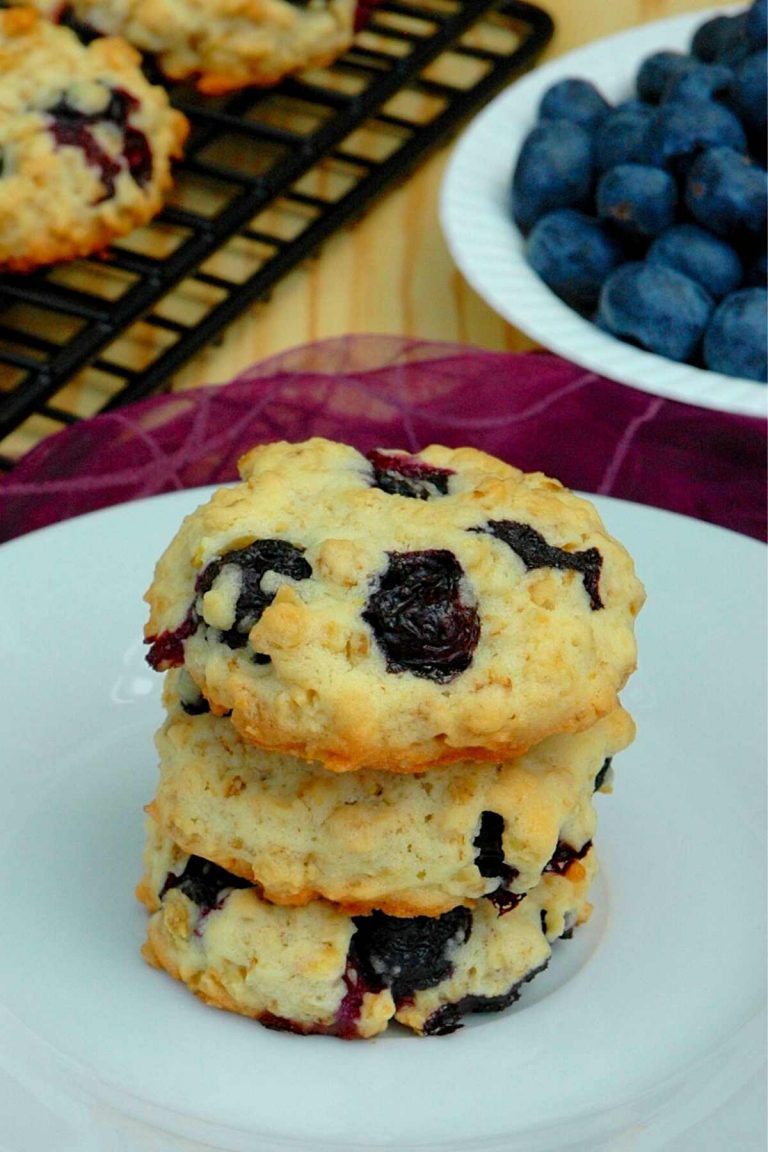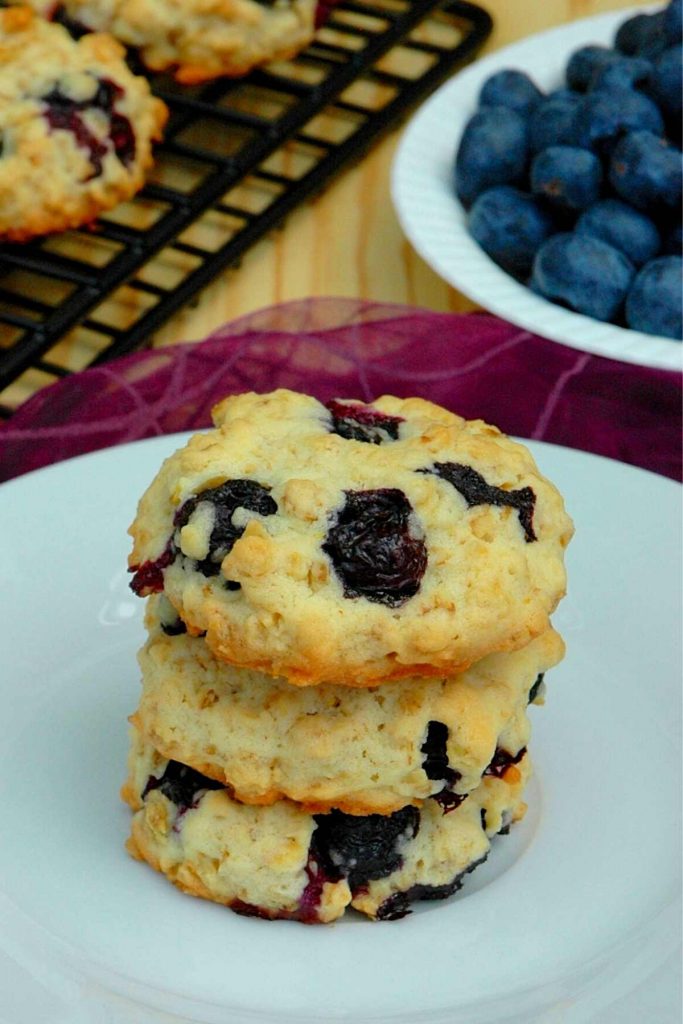 Blueberry cookies with white chocolate chunks, these chewy delights are so tasty. Filled with cream cheese and jam, they're a cinch to make, too. What's not to love?
Simple and delicious, these homemade cookies are too difficult to resist. Made with buttery deliciousness and crisp pecans, these delectable cookies are ready in just 15 minutes.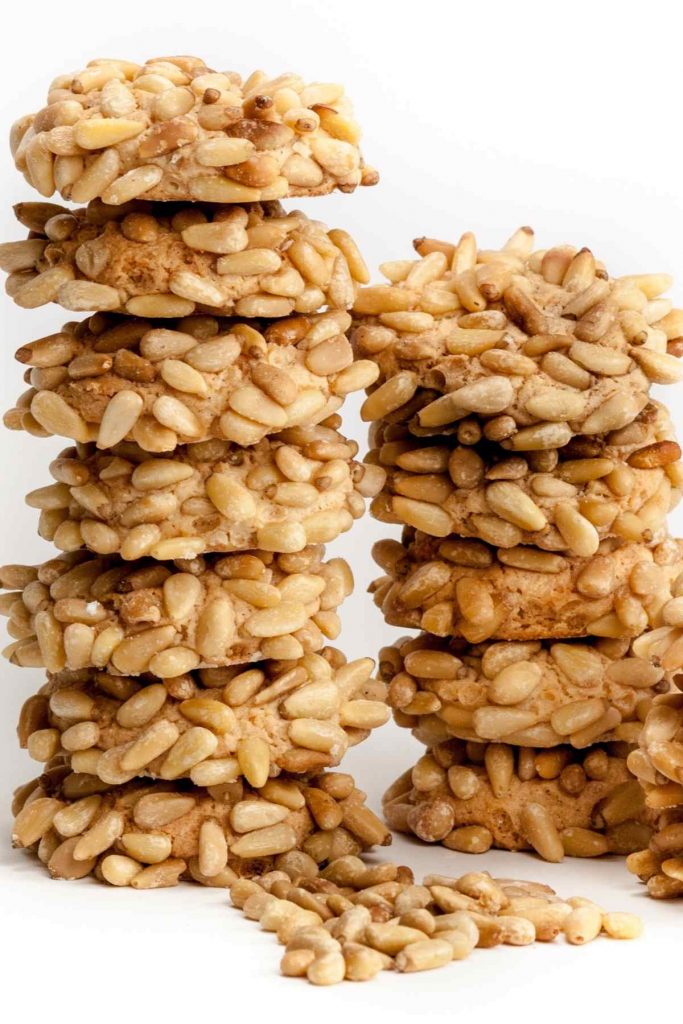 These traditional Italian cookies are bursting with almond flavor. Crisp on the outside and tender on the inside, these gorgeous cookies are actually super simple to whip up.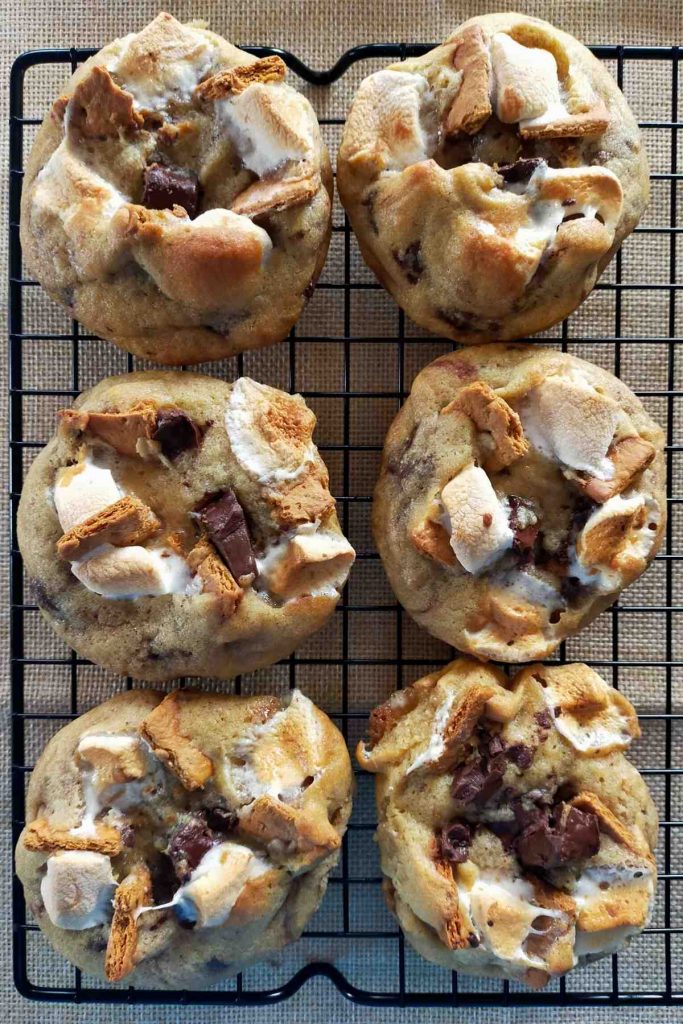 Gooey and delicious, S'mores cookies are every bit as irresistible as you'd think. Made with graham crackers, chocolate morsels, and marshmallows, these decadent cookies are perfect – no campfire required.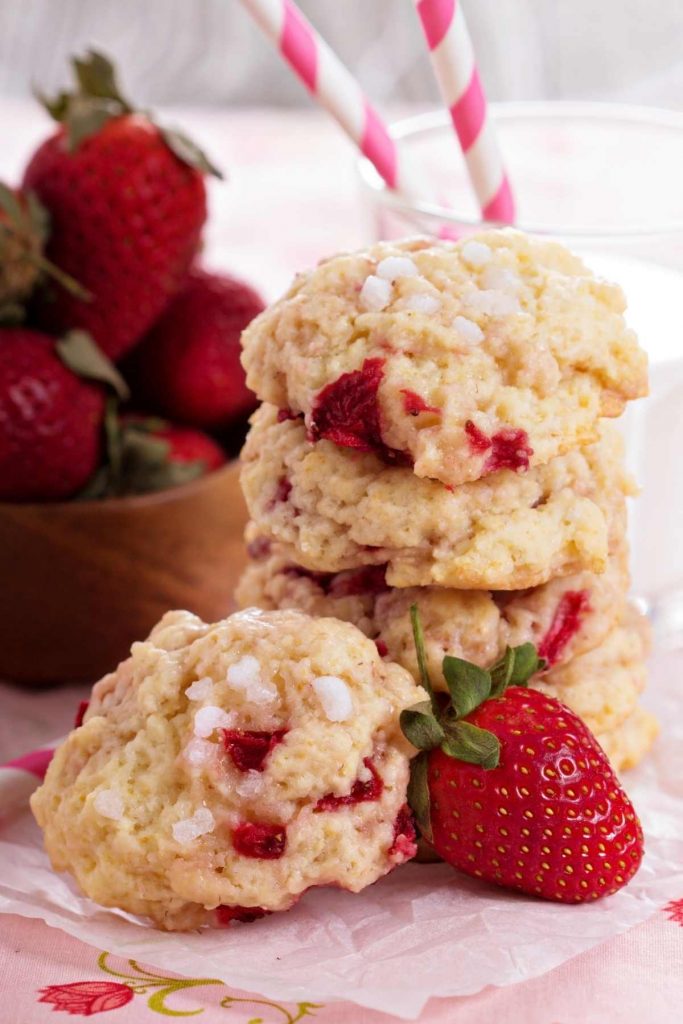 The best part about these sweet strawberry cookies is that they only take 15 minutes to make and you don't need the whole stand mixer. Just a bowl and a whisk and you're good to go.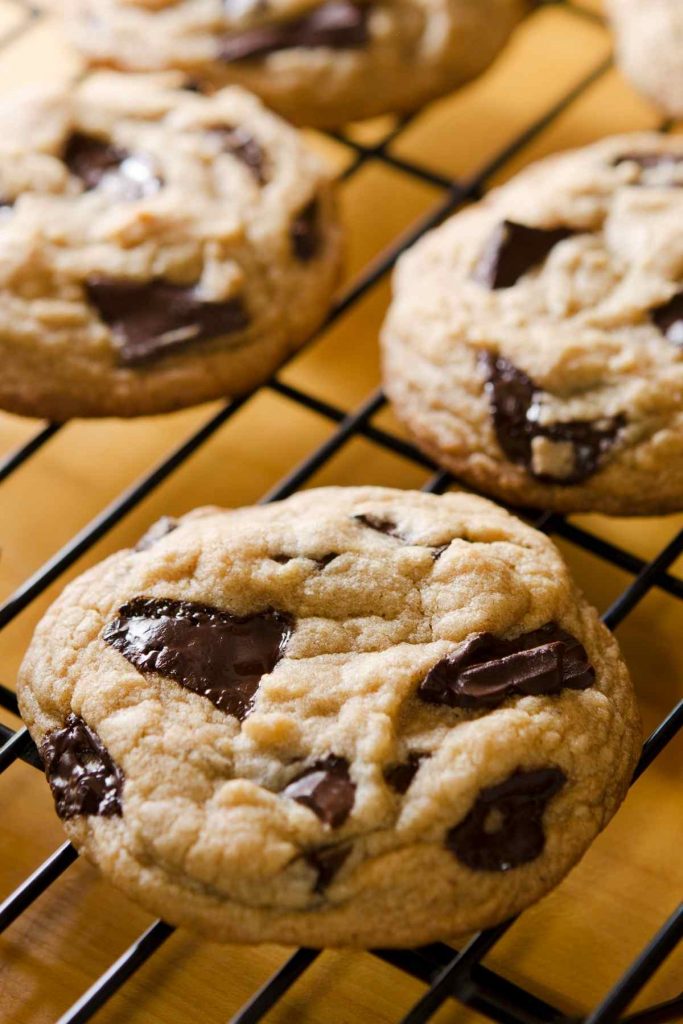 Chewy, fluffy, and loaded with chunks of decadent chocolate, these cookies are even better than classic chocolate chip cookies – especially if you love chocolate.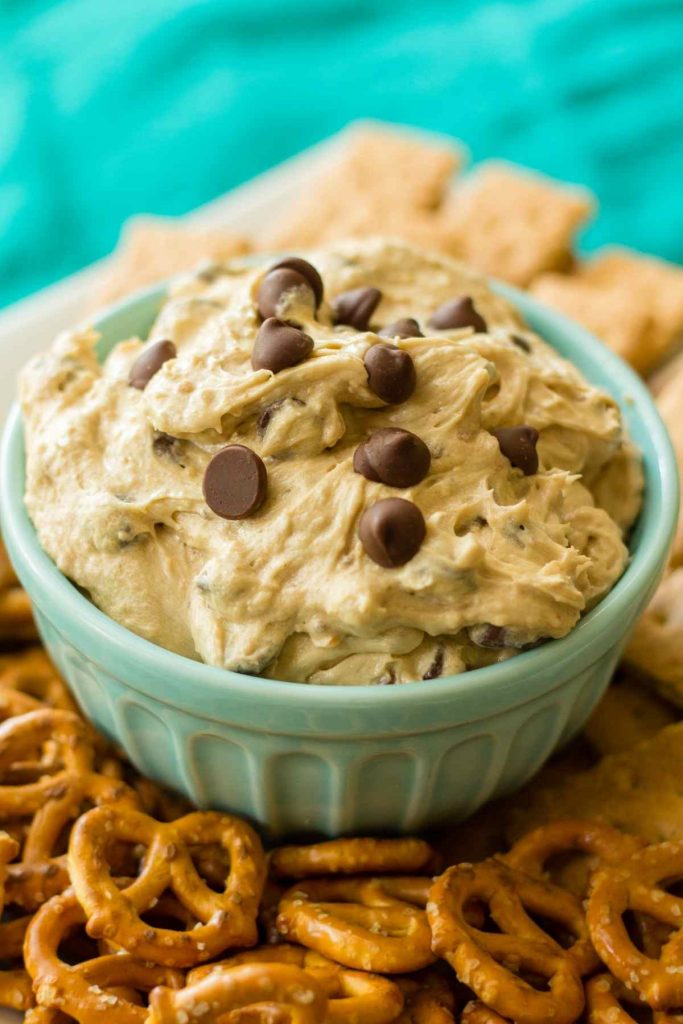 You won't believe it but this creamy dip tastes just like cookie dough. NAY – it's better than cookie dough. That's right. We said it. Try this delectable dip for yourself and you'll see exactly what we mean.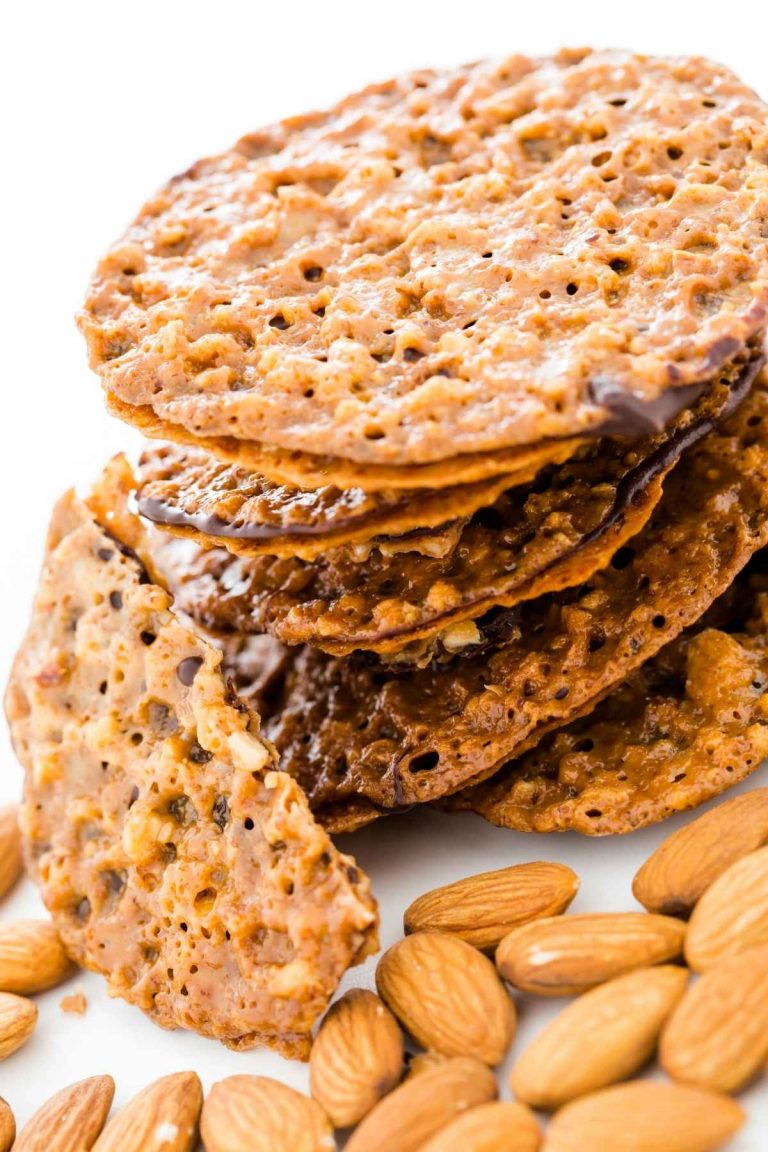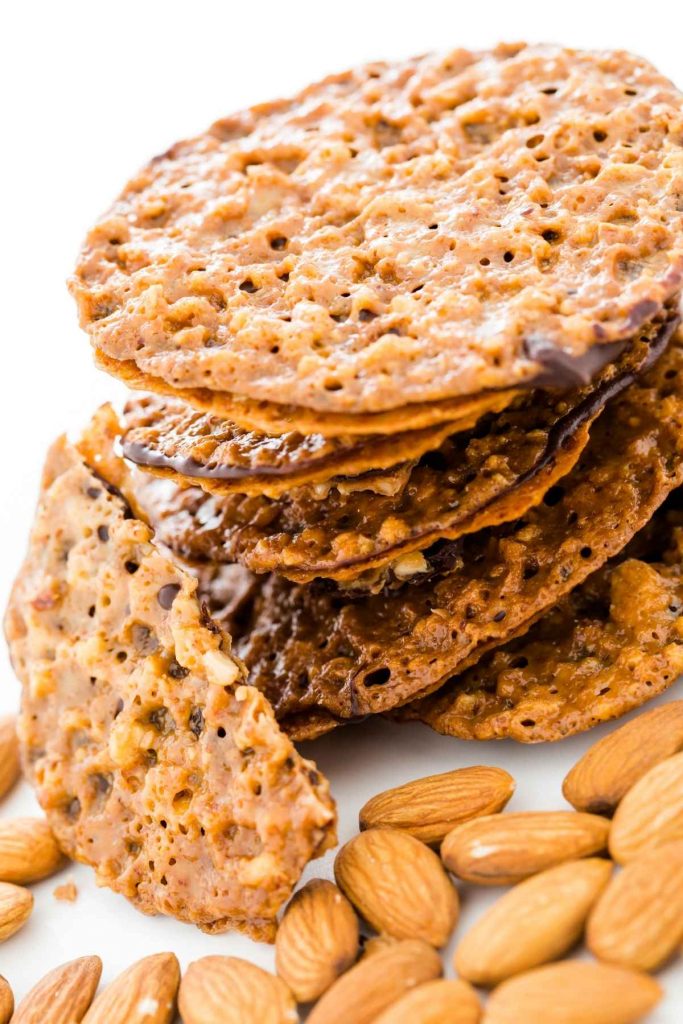 Just six ingredients and 30 minutes to spare and these delectable lace cookies are ready to serve. Bonus: these scrumptious goodies are gluten-free, to boot!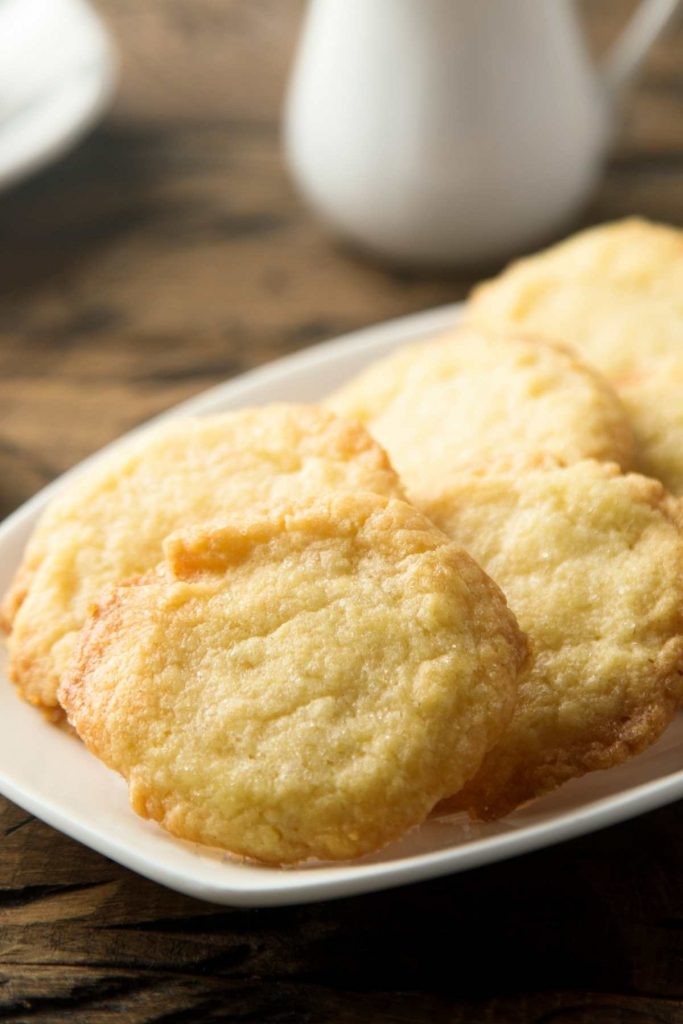 Creamy, sweet, and delicious, these low-carb goodies are keto-friendly and ready in a jiffy!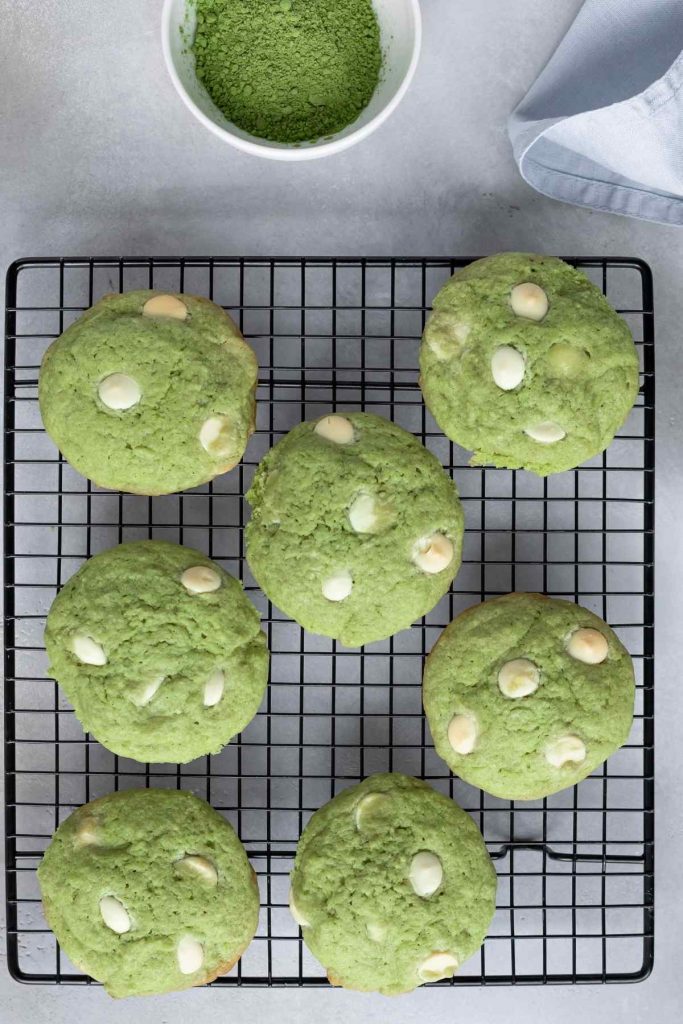 Matcha and white chocolate cookies will completely change the way you eat cookies. You may never eat chocolate chip cookies again! Crisp and chewy, these goodies just may be the actual best.
Bursting with chocolate and walnuts, these thick, rich, and savory cookies are perfect in every way.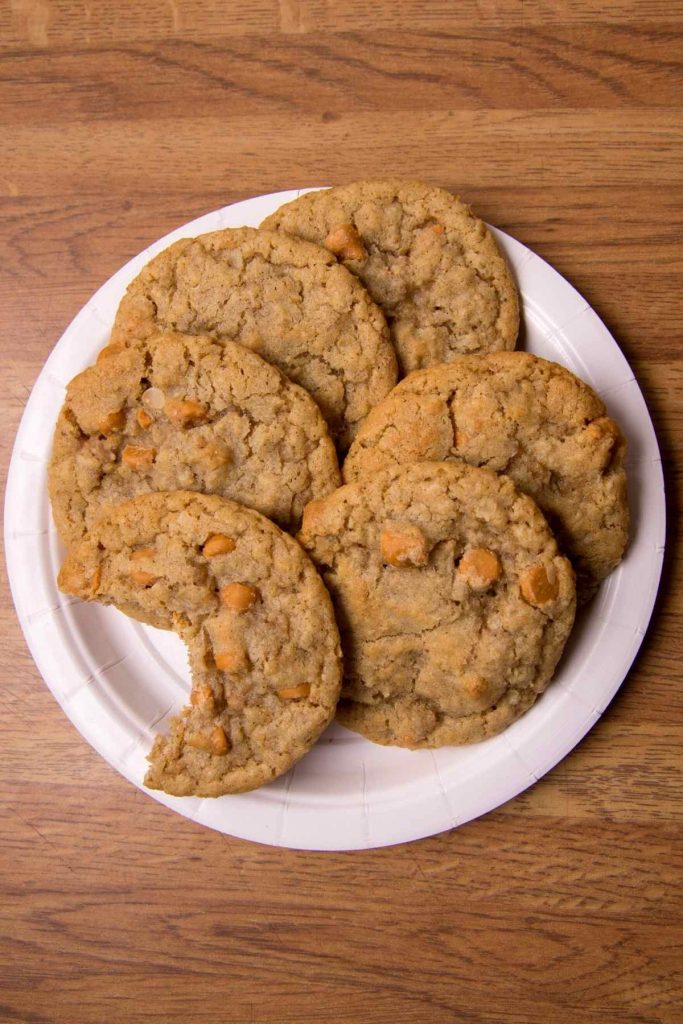 With a handful of pantry staples and 20 minutes on the clock, these chewy and delicious butterscotch cookies are ready to go.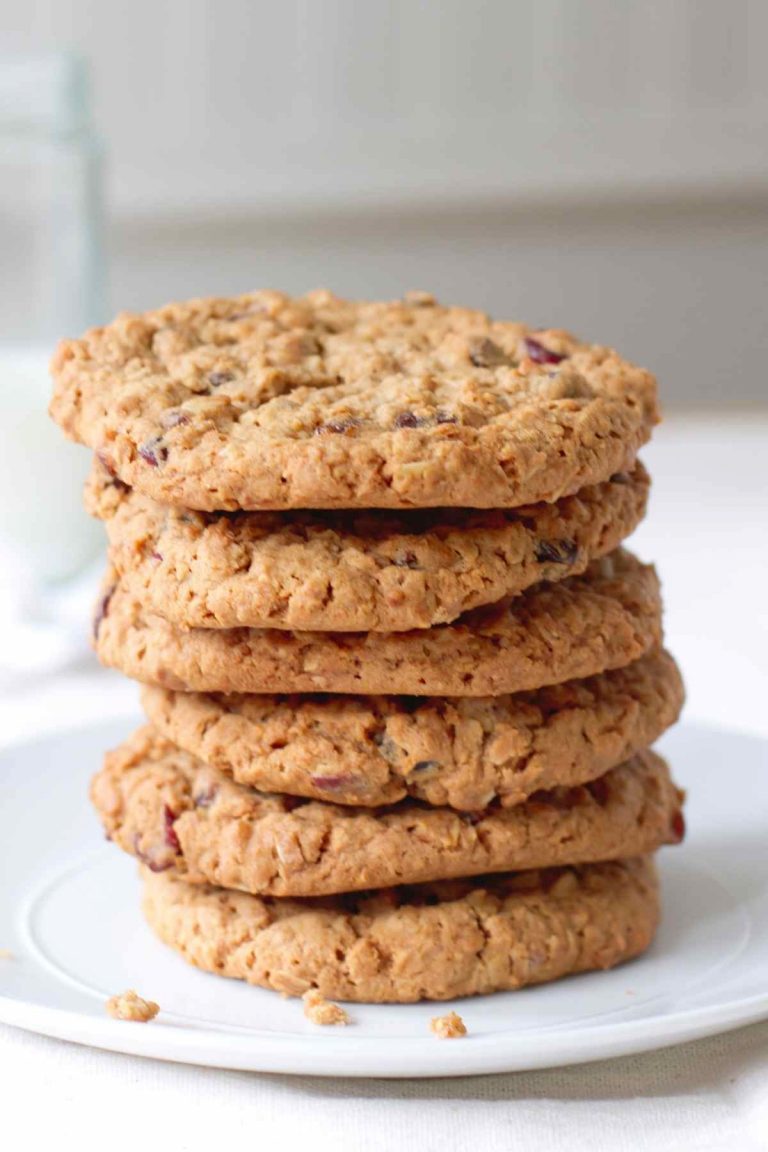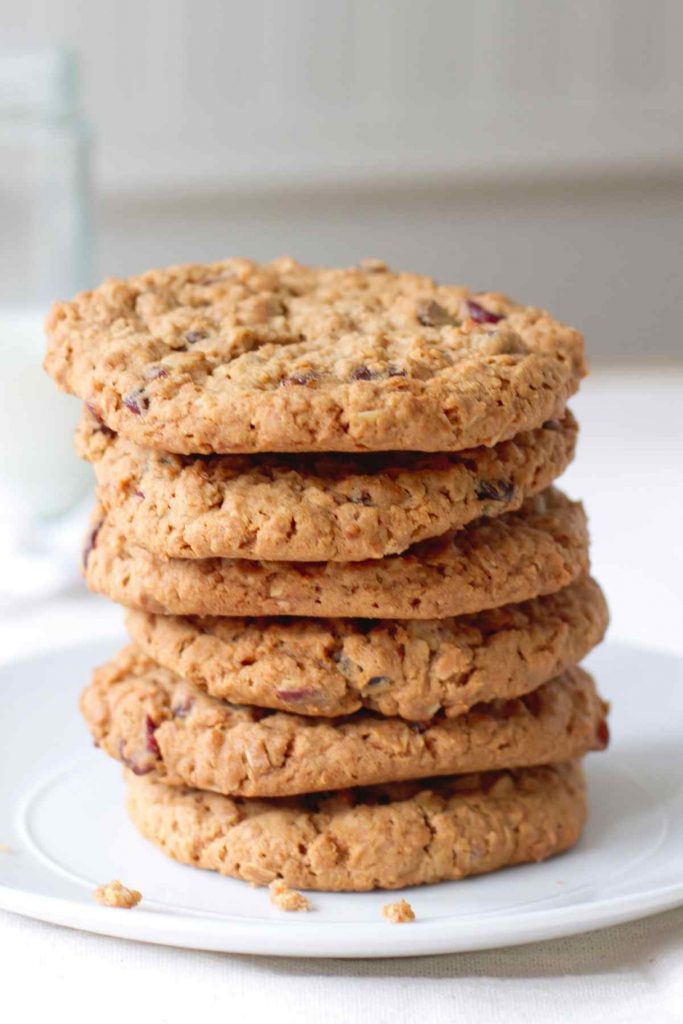 With a buttery dough and chunks of dates, these Mediterranean cookies are naturally sweet and seriously delish.
Fun, adorable, and sweet, these sugar cookies are as pretty as they are tasty. With a few simple ingredients, these cookies are easy to whip up and everyone is sure to love them.
These festive holiday cookies are a German treat we need in America. Warm and spiced, these comforting cookies are a Christmas must-have.
No cookie list would be complete without a recipe for salty-sweet caramel cookies. Chewy and creamy, this perfectly balanced dessert won't last on your serving dish all that long.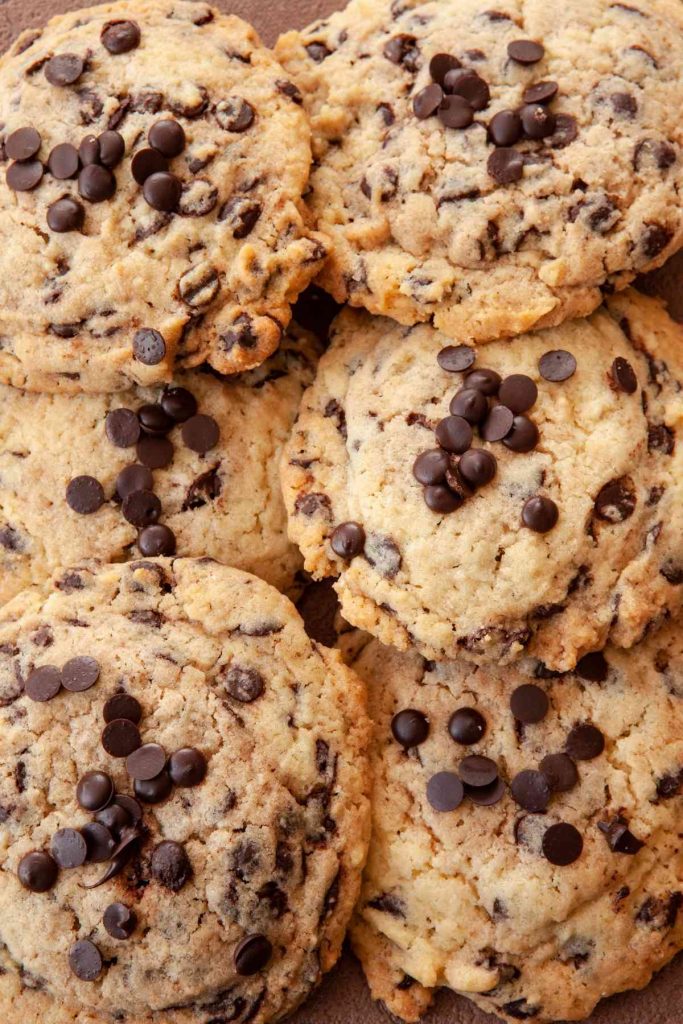 Soft and fluffy, these almond flour cookies are so delicious, your guests will devour them in no time.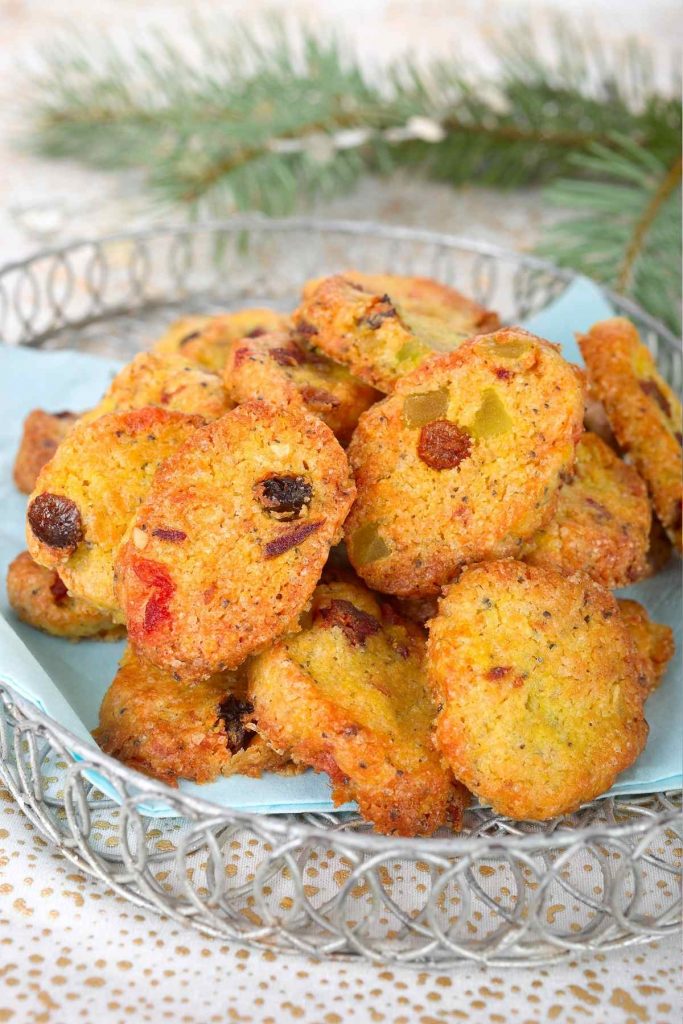 Not only do these look cuter than a traditional fruit cake but we could swear they taste better, too! Try these giftable cookies and we promise, your friends and family will actually love them.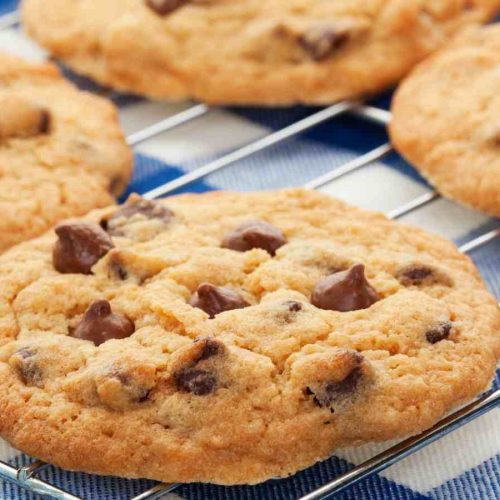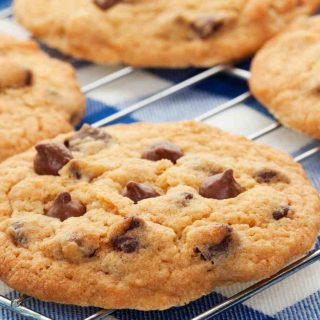 Best Cookies Recipe Collection
Fluffy and delicious, these chocolate chip cookies don't call for brown sugar. Plus, there's no need to chill the dough or add secret ingredients. Simple and straightforward, this foolproof chocolate chip recipe is versatile and tasty. Add nuts if desired.
Print
Pin
Rate
Ingredients
1

cup

unsalted butter

softened

1 ¾

cup

granulated sugar

2

large eggs

1

tablespoon

vanilla extract

2 ½

cups

flour

1

teaspoon

salt

1

teaspoon

baking soda

1/2

teaspoon

baking powder

2

cups

semi-sweet chocolate chips
Instructions
Preheat the oven to 350°F. Line a baking sheet with parchment paper and set aside.

In a large mixing bowl, cream butter and granulated sugar together using a handheld mixer.

Beat in eggs one at a time and finally add vanilla.

Mix in flour, salt, baking soda and baking powder. Then finally mix in the chocolate chips.

Form cookie dough into 1.5 inch balls using your fingers, and arrange 1 1/2 inches apart on the baking sheet.

Bake for 12-15 min or until golden brown.

Remove from the oven and cool slightly.

Transfer to a cooling rack. Serve and enjoy!
Notes
Make sure not to over-bake these cookies. Take them out of the oven when they just barely look done.
Tried this recipe?
Follow or tag us on Pinterest @izzycooking