This post may contain affiliate links.
Please read my disclosure policy.
We've collected 30 of the best Chocolate Desserts that are easy to make at home and great for special occasions like Valentine's Day or Mother's Day. From chocolate chip cookies to no-bake chocolate truffles and everything in between, these delicious treats will satisfy your cocoa cravings!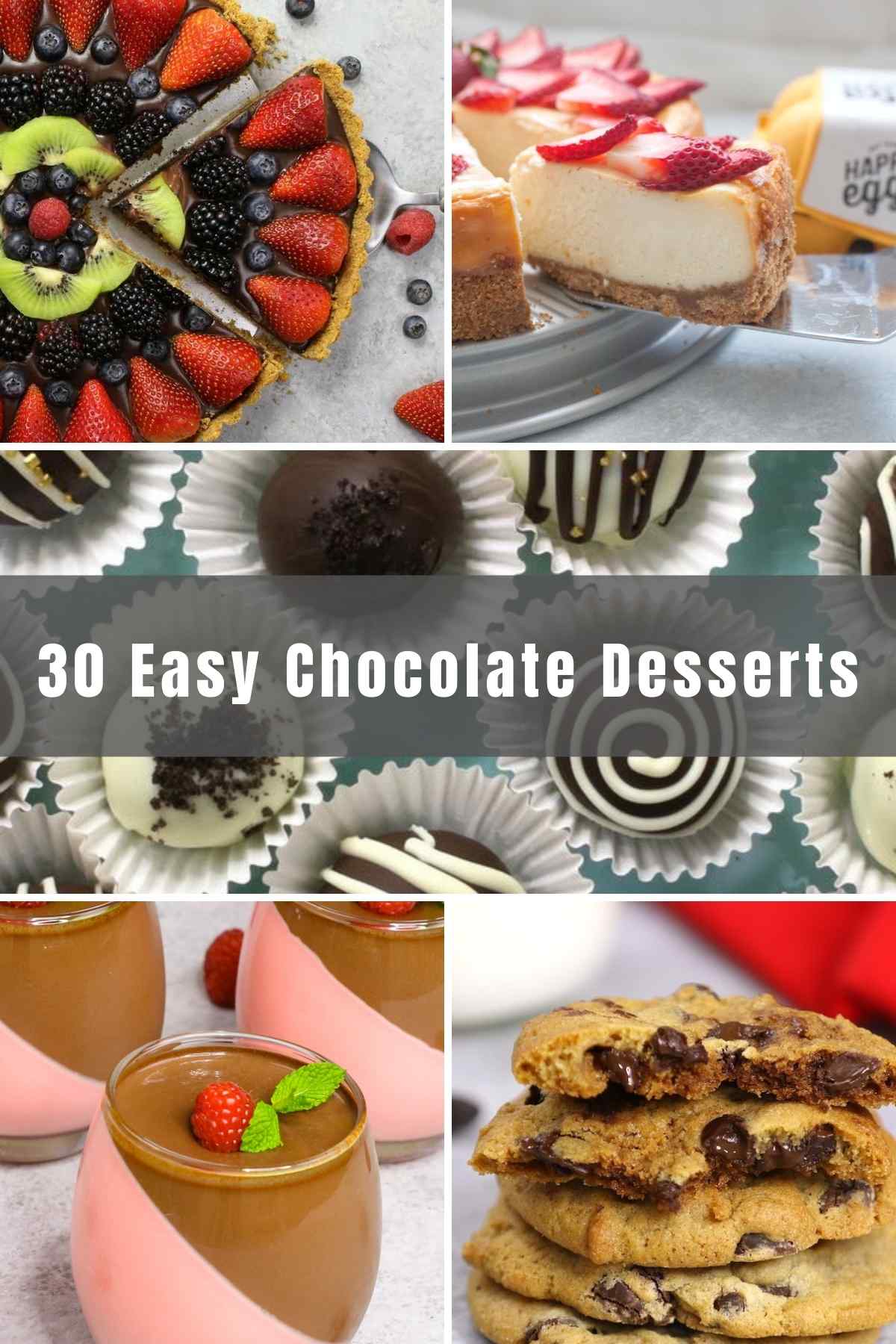 How to Melt Chocolate
There are two methods available to you: stove-top and microwave.
Stove-top: Start by filling the bottom of a double boiler with water and simmer over medium heat. From there, place semi-sweet chocolate into the top section of the double boiler and gently simmer. Be sure to maintain the heat to keep the water at a gentle simmer because boiling can cause the chocolate to burn.
Microwave: Place your chocolate into a microwave-safe bowl. Set the timer for 30 seconds and then stir. Repeat the process until the chocolate is melted and smooth. It should take about 2-3 minutes in total.
Popular Chocolate Desserts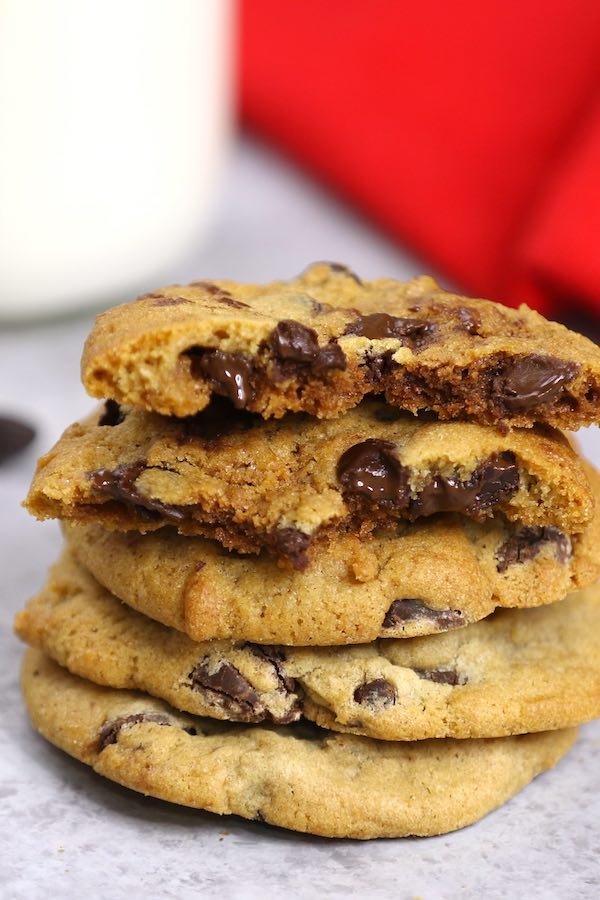 Is there anything more enticing than a warm, soft, chewy chocolate chip cookie? This classic recipe produces an amazingly tasty treat and takes just 10 minutes to prep and 12 minutes to bake.
Are you ready for this one? Skip the bonfire and enjoy this treat right in your warm and cozy home. It's rich, crunchy, and filled with chocolatey goodness.  
This Éclair cake is made with layers of graham crackers, pudding, and chocolate. Sounds great, right? It gets even better because this creamy dessert is no-bake!
If you're a fan of peanut butter then this recipe is for you. Made with peanut butter cups, peanut butter chips and peanut butter, this dessert has it all!
You've heard of bath bombs, now's your chance to try hot chocolate bombs! These spheres are loaded with hot chocolate mix and marshmallows. All you need is steaming hot milk to melt all that goodness into a cup.
If you're not familiar with the deliciousness of German chocolate cake, you will be after this recipe. Made with layers of both pecan and chocolate frosting, it's a dessert that's made to be remembered. 
Here's one that combines your love of chocolate and bananas into a moist and delicious bread that can be easily stored in the freezer for a later date. 
This is your classic pecan pie recipe stepped up a notch with ooey gooey chocolate! It's soft like a cheesecake and simply melts in your mouth – definitely a contender for best pecan pie recipes.
Gone are the days of basic brownies out of a box. These brownies are just as easy but are also moist, fudgy, rich, and probably the best tasting brownies you've ever tasted! The best part? They're ready to eat in less than an hour.
This simple recipe perfectly balances chocolate and bananas. These muffins are ideal for breakfast or an on-the-go snack. They're fluffy, moist and a must try!
Quick No-Bake Chocolate Desserts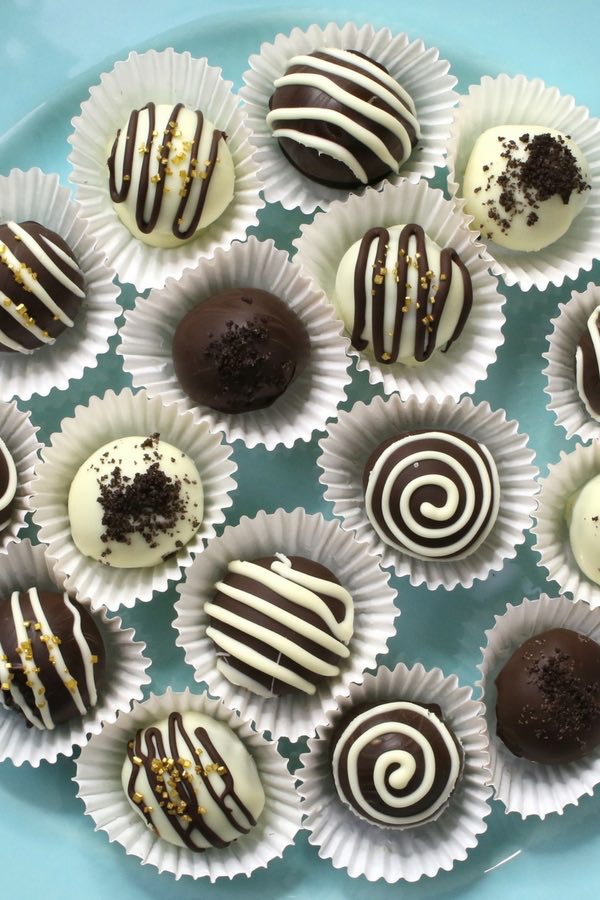 If you're ready for a bite-sized treat that doesn't require any baking, you've come to the right place. These decadent truffles are coated in chocolate and dipped in sprinkles. Now that's a delicious treat! 
Two ingredients and zero added sugar – what more could you ask for? This rich ice cream is deliciously satisfying and will easily cure your cravings in minutes. 
This beautiful dessert doesn't require any baking at all! Made with a graham cracker crust, chocolate filling and topped with fresh fruits, it's the perfect dessert for the holiday season or a special occasion.
Here's one that's fun to make with the kids. These sweet and savoury pretzel treats are easy, irresistible, and tasty! All you have to do is dunk, dip, drizzle and enjoy.
Here's your chance to impress with a simple and romantic dessert. All you need is maraschino cherries, powdered sugar, salted butter, and chocolate. This recipe can get a bit messy but it's fun and well worth it! 
Craving more chocolate? Then you'll love this one. These treats only have 2 ingredients and are ready in just 15 minutes. The hardest part is waiting for them to cool enough to eat!
These soft, chewy and melt in your mouth treats are delicious and easy to make. Check out the video for some helpful tips.
Easy Chocolate Dessert Recipes for Valentine's Day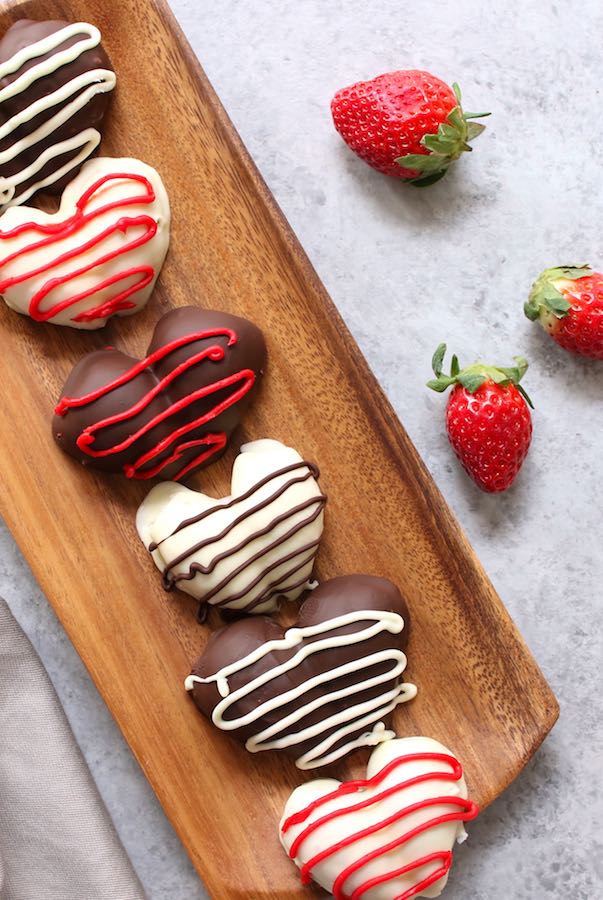 How much more romantic can you get than chocolate covered strawberries? This delicious dessert pairs both white and dark chocolate with fresh, juicy strawberries. 
This divine cheesecake is one your whole family will love. Featuring a creamy texture, a crunchy graham cracker crust and topped with strawberries, you'll be rushing through dinner just to get to dessert!
After you try this recipe, you'll question why you ever made pudding out of the box. It's a creamy and smooth make-ahead dessert that comes together in a few easy steps. All you need is Jell-O powder, Cool Whip, half and half milk, gelatin, unsweetened chocolate, and sugar. 
Perfect for any special occasion, this dessert will easily win over anyone! Made with a few simple ingredients, it perfectly combines strawberries and chocolate.  Plus, we've included a video tutorial here.
Who's ready for a rich dessert that oozes chocolate? These molten chocolate cakes pair beautifully with a nice glass of cold milk.
Other Easy Chocolate Desserts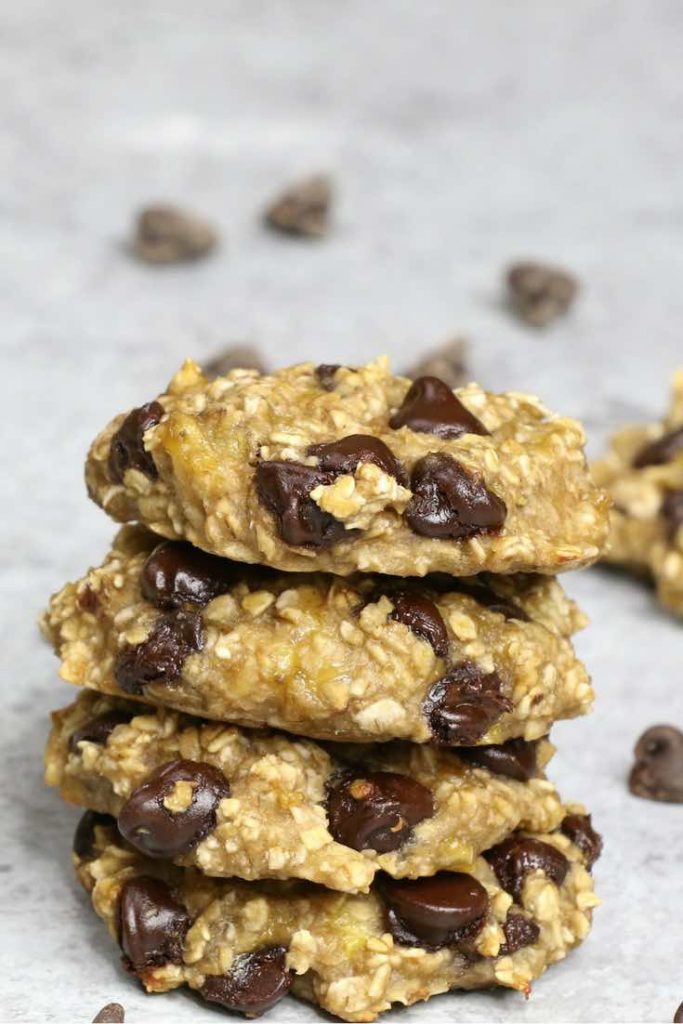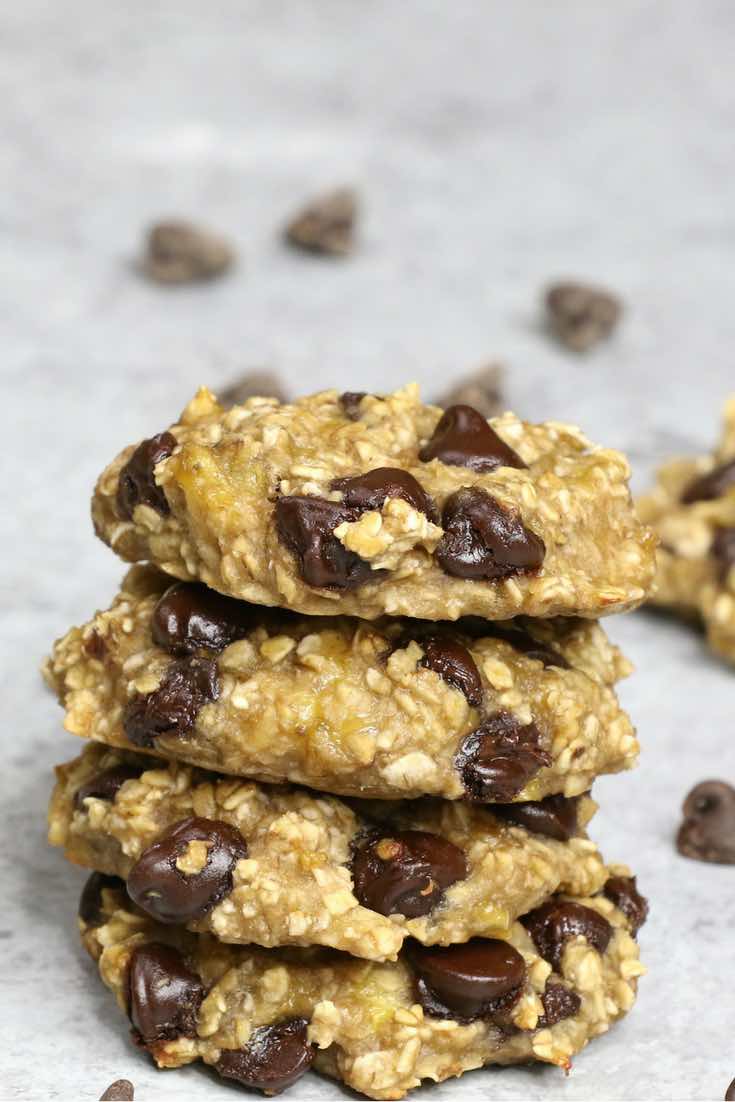 Made with just 3 ingredients, these chewy oatmeal cookies are both healthy and delicious. Perfect for an on-the-go snack or a quick breakfast, this treat is nothing short of delectable! 
Looking for a healthy dessert?  This treat is incredibly easy to make. They're crispy on the outside, and sweet and creamy and on the inside. Plus, you can add crushed M&Ms, your favorite breakfast cereal or sprinkles to take them to the next level! 
Did you know that eating dark chocolate can reduce stress, help protect against heart disease and give you younger looking skin? We think these are just a few great reasons to get started with this recipe!  
This recipe is not only perfect but it's easy too! With just two ingredients, you can whip up a batch to adorn your favorite cakes and cupcakes.
This frosting is the one you've been looking for! It's whipped, chocolatey and has just enough sweetness. Its silky texture makes it easy to spread over cakes of all kinds. 
Prepare yourself! This chocolate souffle has intense flavor, while remaining both light and silky. You'll even get step-by-step directions on how to make this dessert just like a French pastry chef.
These chocolate chip cookies truly are the best! Plus, this recipe doesn't require a mixer or any refrigeration time – how great is that?
A decadent treat that features a warm and rich center. Similar to a lava cake, chocolate is the star of this dessert. All it takes is five ingredients and you'll be on your way to chocolate heaven!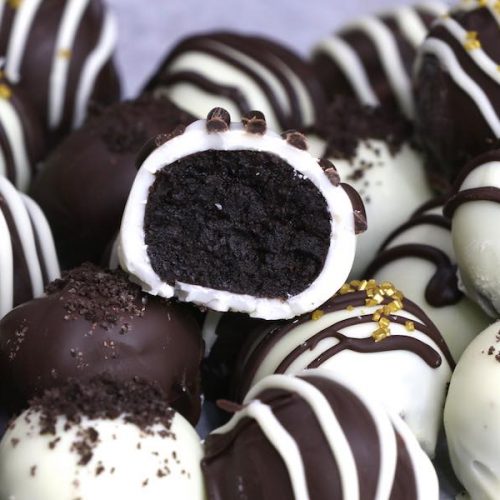 Easy Chocolate Truffle Dessert
Oreo Truffles are coated in chocolate and decorated with sprinkles and drizzle for a stunning festive presentation. It's one of our favorite chocolate recipes and perfect for parties and holidays!
Print
Pin
Rate
Ingredients
40

Oreo cookies

crushed (Save 1/4 cup for topping)

8

oz

cream cheese

softened

16

oz

semisweet chocolate (you can use white chocolate too)

16

oz

white chocolate

sprinkles

optional
Instructions
Line a baking sheet with parchment paper and set aside.

Crush the cookies into crumbs in a food processor. Reserve 1/4 cup of crumbs for later.

In a medium bowl, combine oreo crumbs with cream cheese into a paste.

Scoop out 1-inch balls, roll in your palms and place on cookie sheet. Freeze 20 minutes.

Meanwhile microwave the chocolate in 30 second intervals, stirring each time until smooth.

Dip each ball in melted chocolate and place onto prepared baking sheet.

Dust with reserved oreo crumbs or drizzle with remaining melted chocolate. Add optional sprinkles. Serve and enjoy!
Tried this recipe?
Follow or tag us on Pinterest @izzycooking