Lean, packed with protein, and easy to prepare, chicken breast is a weeknight dinner you can count on even when you're in a rush. If you're getting tired of the same old thing, then stop what you're doing and get to know these easy chicken breast recipes.
You'll never find chicken boring again once you try these flavorful recipes out. Bonus: most of these are beginner chef-friendly, which is an awesome added bonus!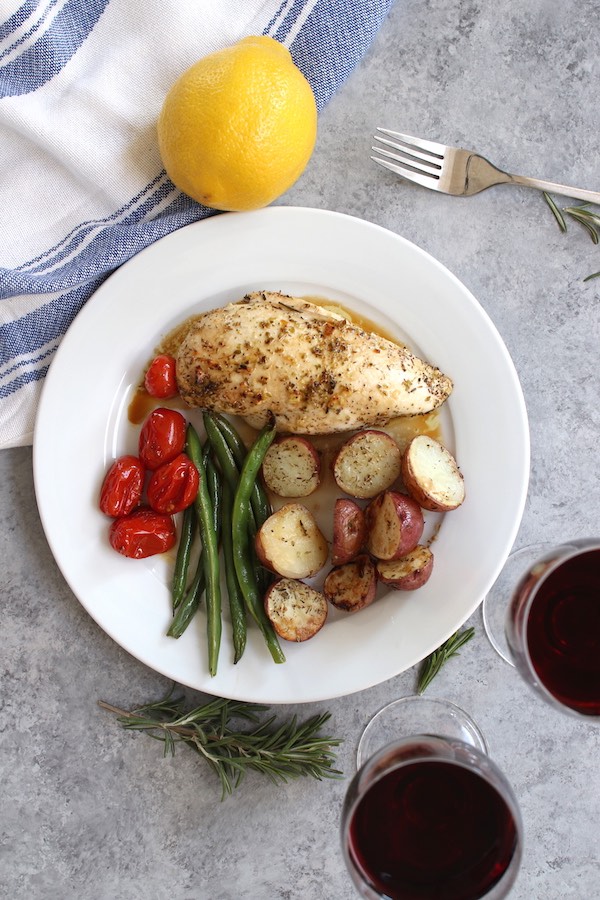 Baked with tasty veggies, this low-fat dinner recipe promises to be tender, juicy, and delicious. Try it for yourself and see!
Cooking chicken breast on the stovetop is one of the most convenient and easy ways to cook this protein. Follow these steps to prevent the meat from during out and you'll have the most succulent chicken breast you've ever had.
Fried and crispy, this savory chicken breast recipe is one the whole family will love – we guarantee it!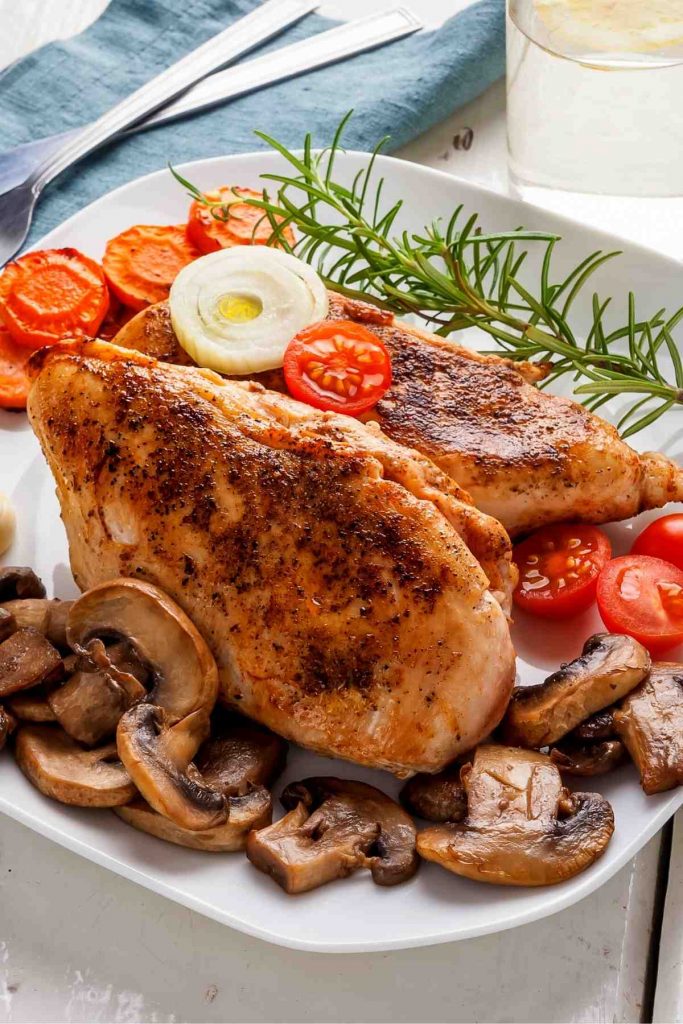 Baked with rib bones in, this juicy cut of meat turns out to be very flavorful and tasty. The best part is that you only need a handful of ingredients to make this scrumptious dinner.
Seasoned with paprika, Italian seasonings, salt, and pepper, this chicken dish is moist and perfectly cooked every single time.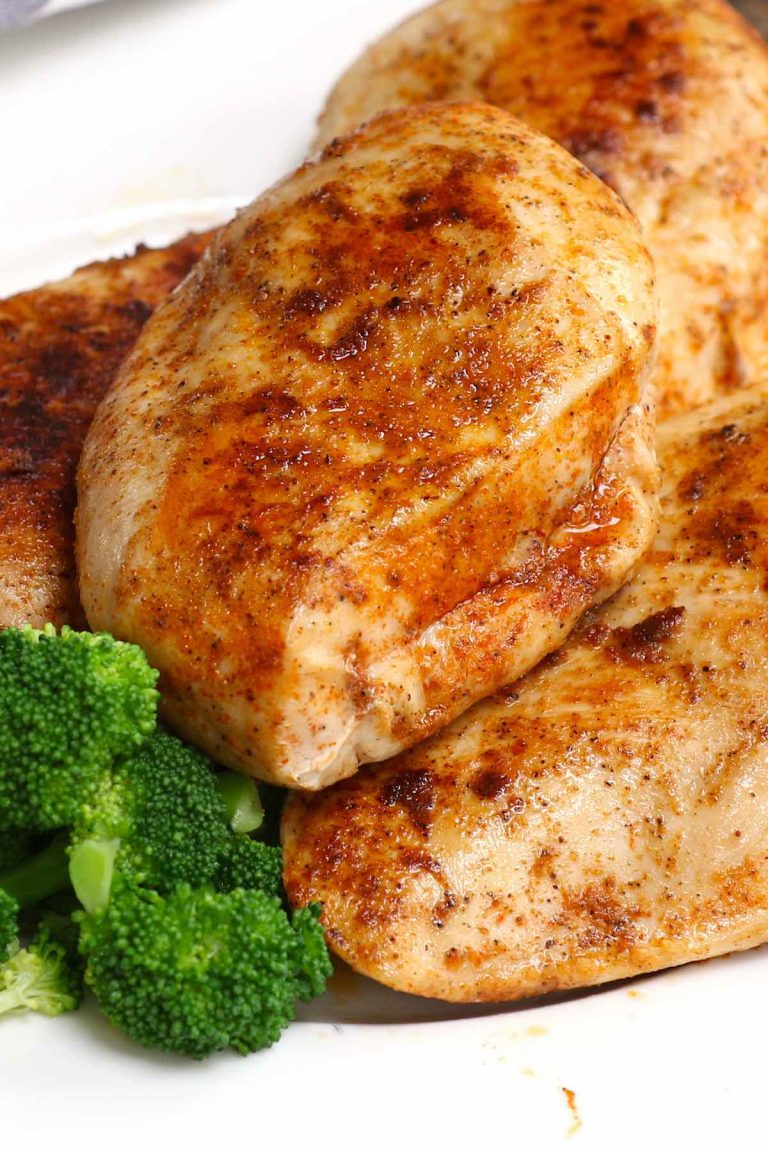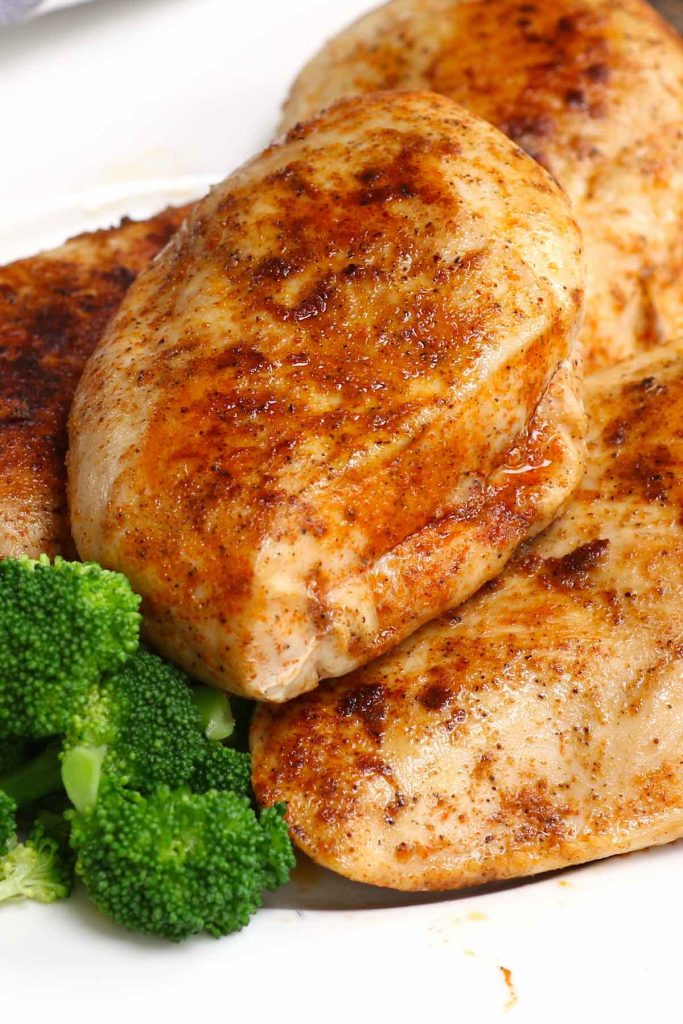 You'll never be stuck eating dried-out chicken again. This sous vide recipe promises tender, juicy meat with this cooking technique. Follow the recipe for a delicious meal the whole family will love.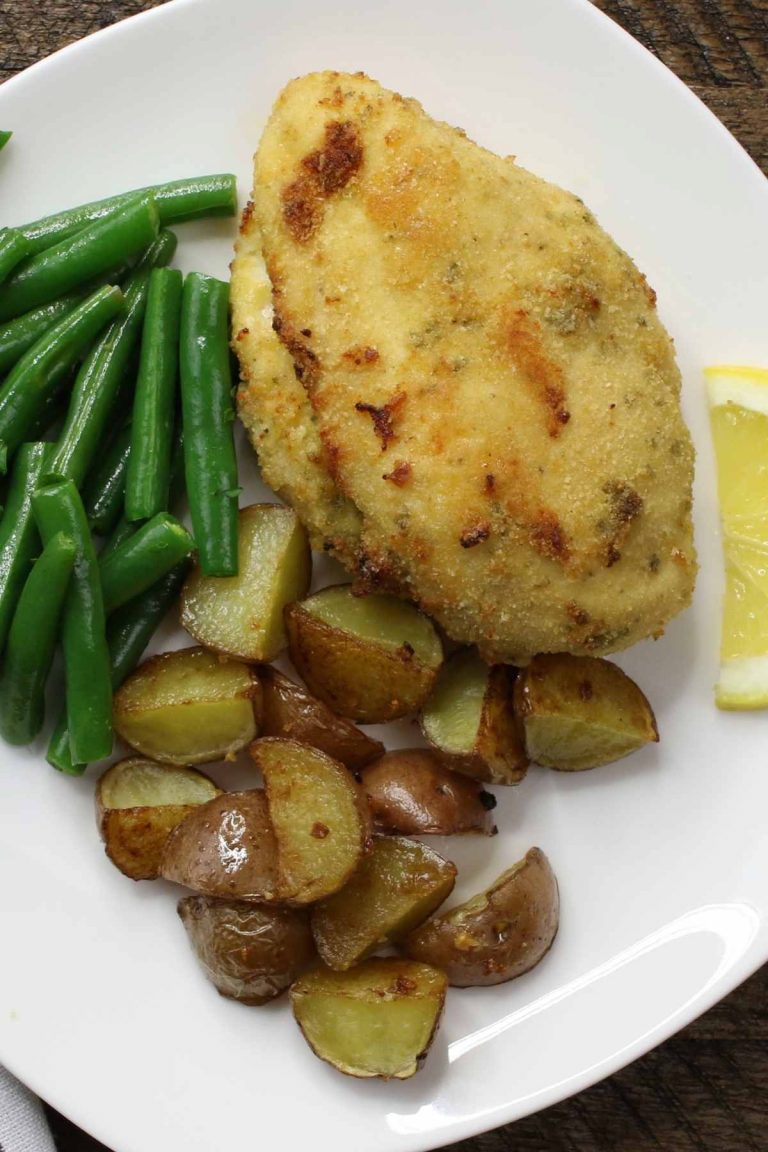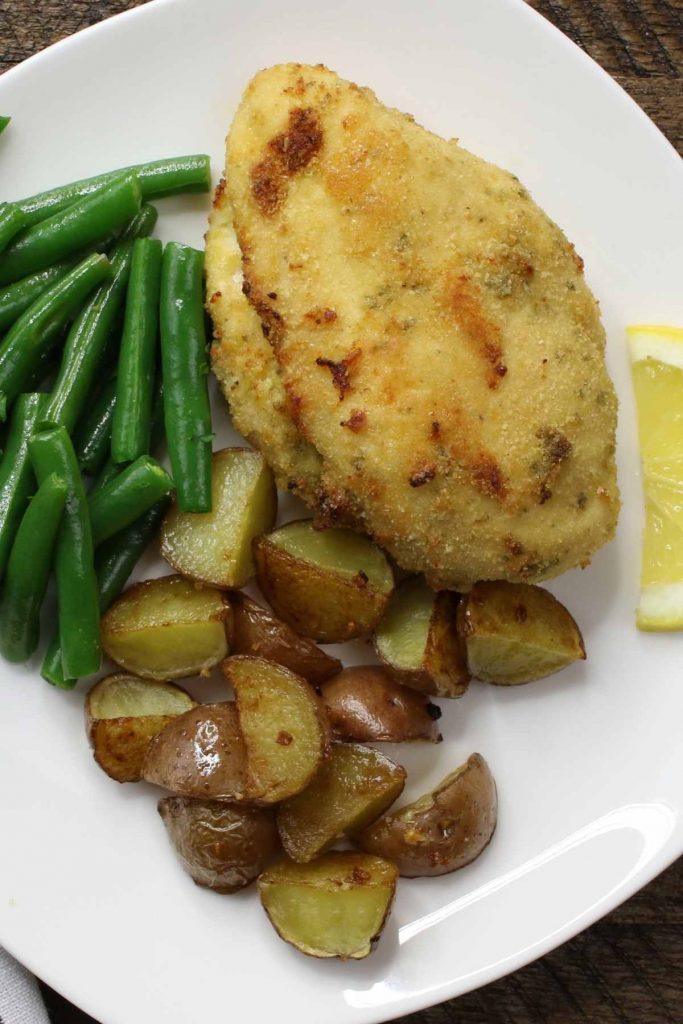 Covered in crispy Panko crumbs, this yummy dish is ready in just 35 minutes! You can always find time to prep this meal, even on a busy weeknight.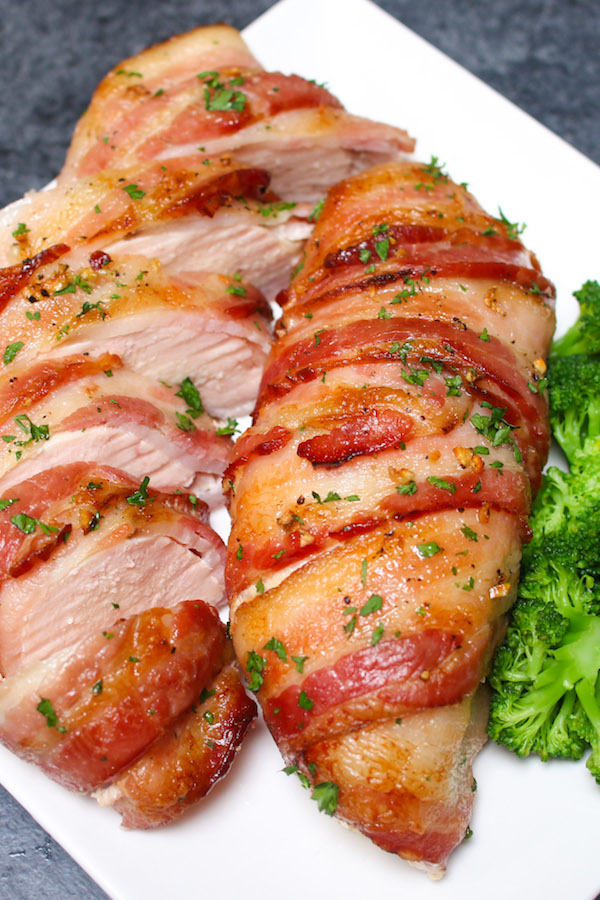 Slow-cooked with garlic and spices, and wrapped in smoky bacon, this tender, and juicy chicken dish is a family favorite. And since this is a slow cooker recipe, the meat literally cooks itself while you're at work. Score!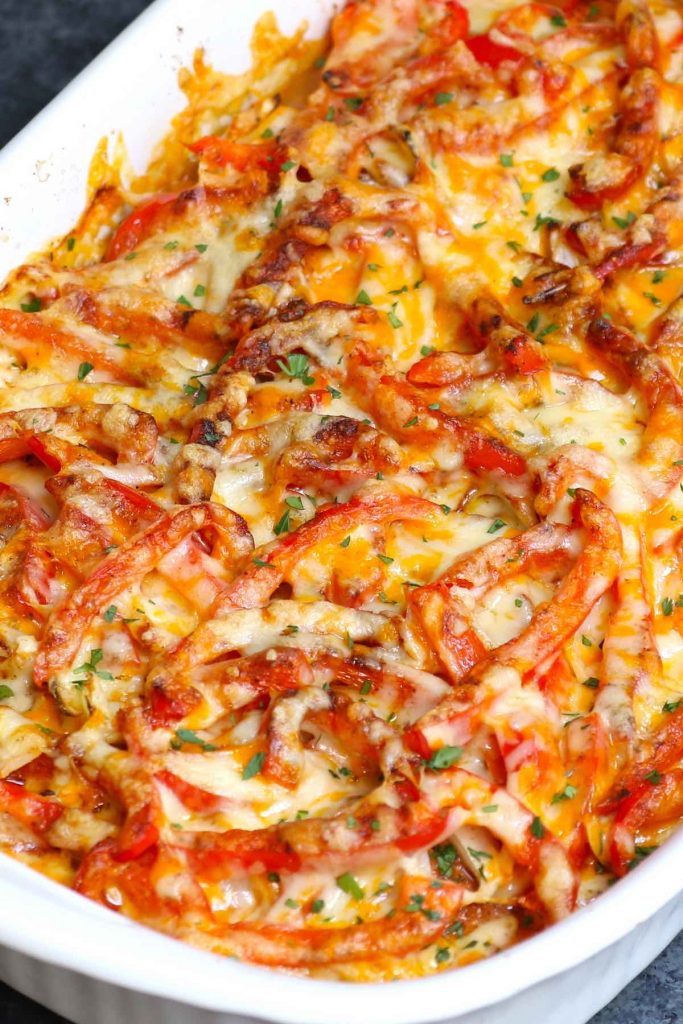 Sautéed with bell peppers, onions, and fajita seasonings, and served with cheese, this 30-minute casserole is hearty and delicious. Plus, it's low in carbs!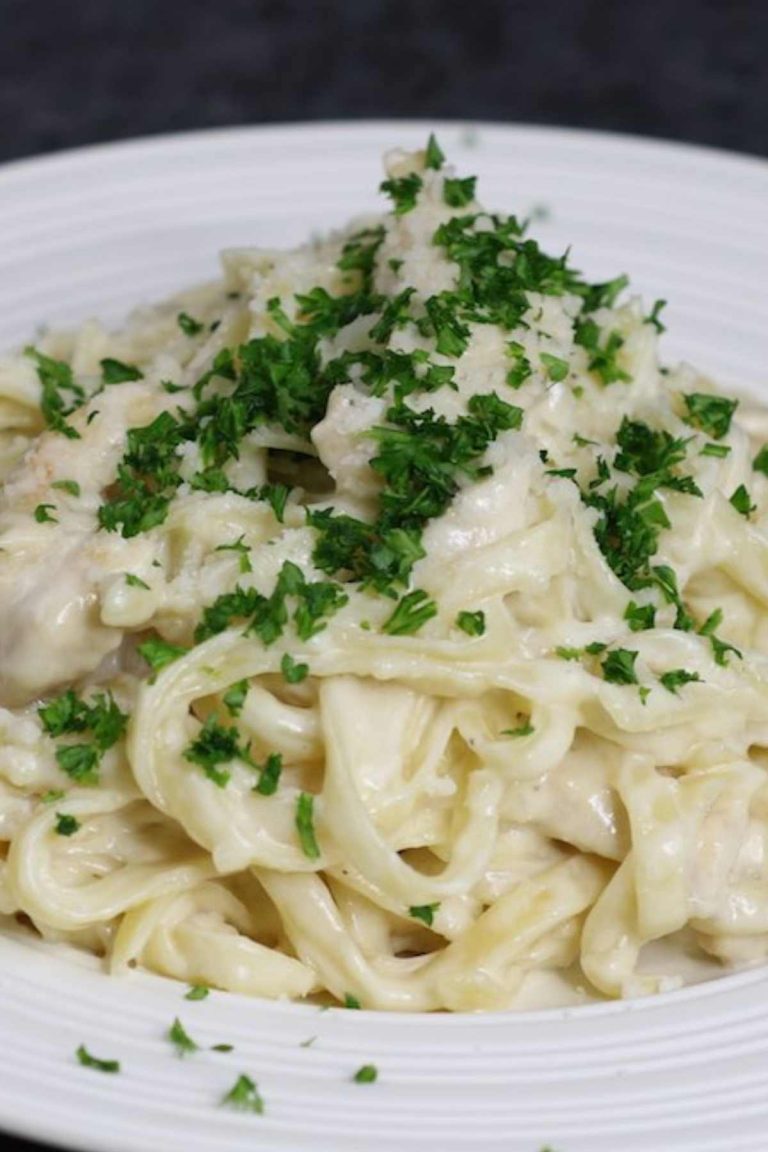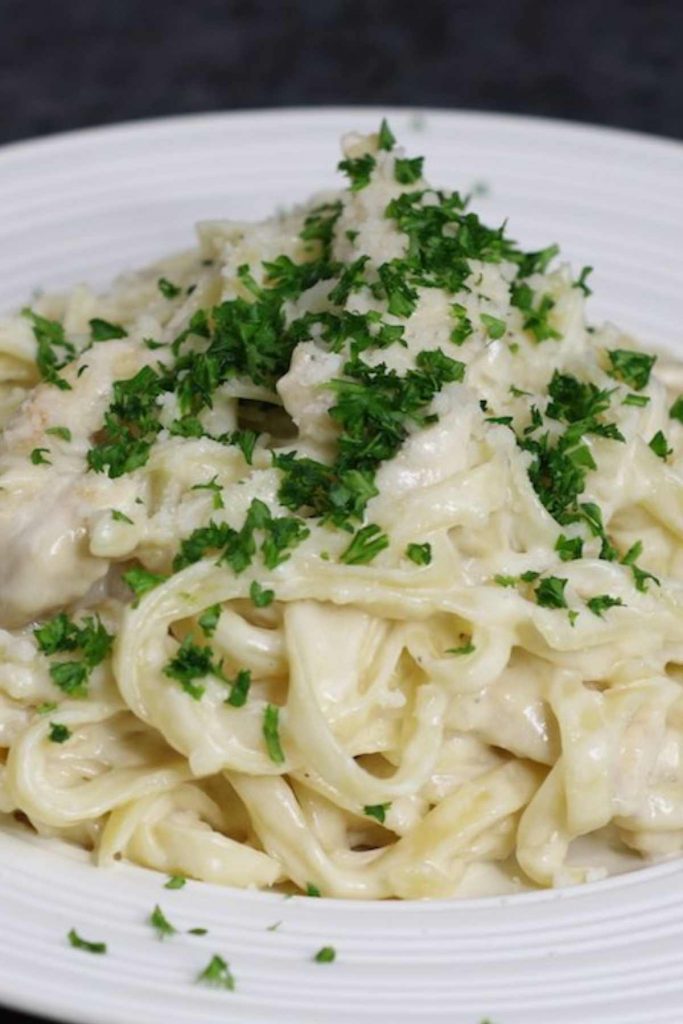 This recipe will help you prep an Olive Garden-worthy Alfredo dish in 20 minutes, even if you've never cooked anything in your life before today.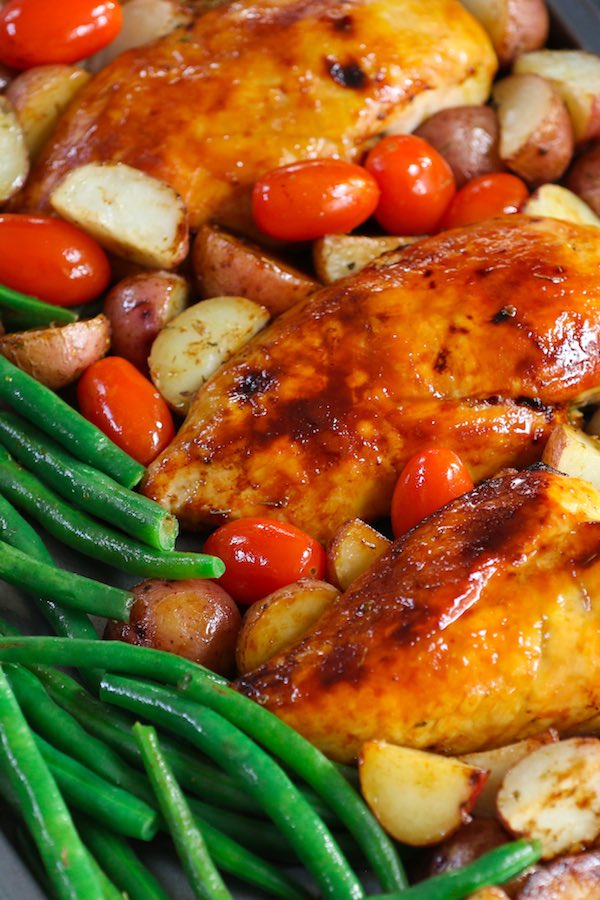 The best part about this tasty and healthy dinner idea is that you only need one baking sheet for a complete meal. That means cleanup is a cinch!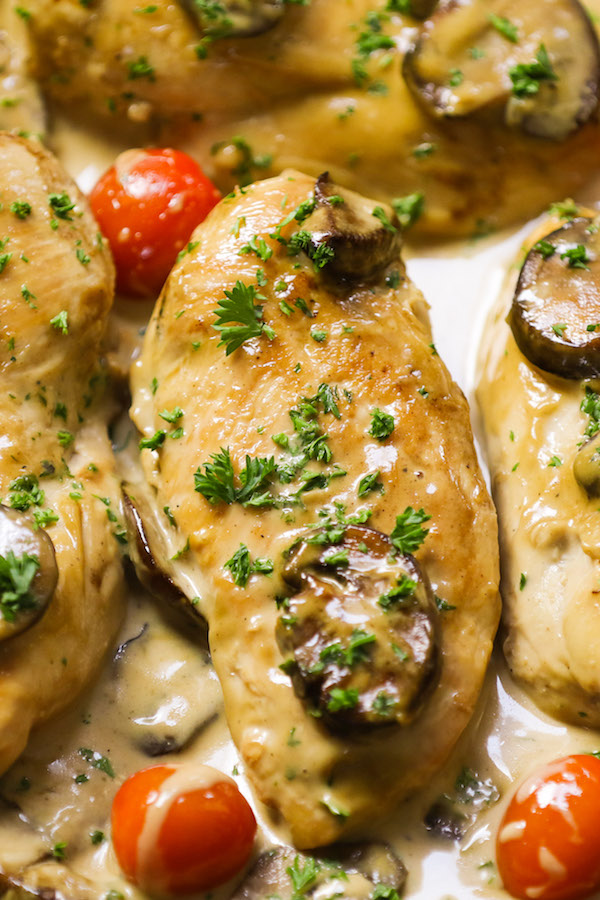 Served in a creamy mushroom marsala sauce, this weeknight dinner idea is quick, simple, and dripping with flavor.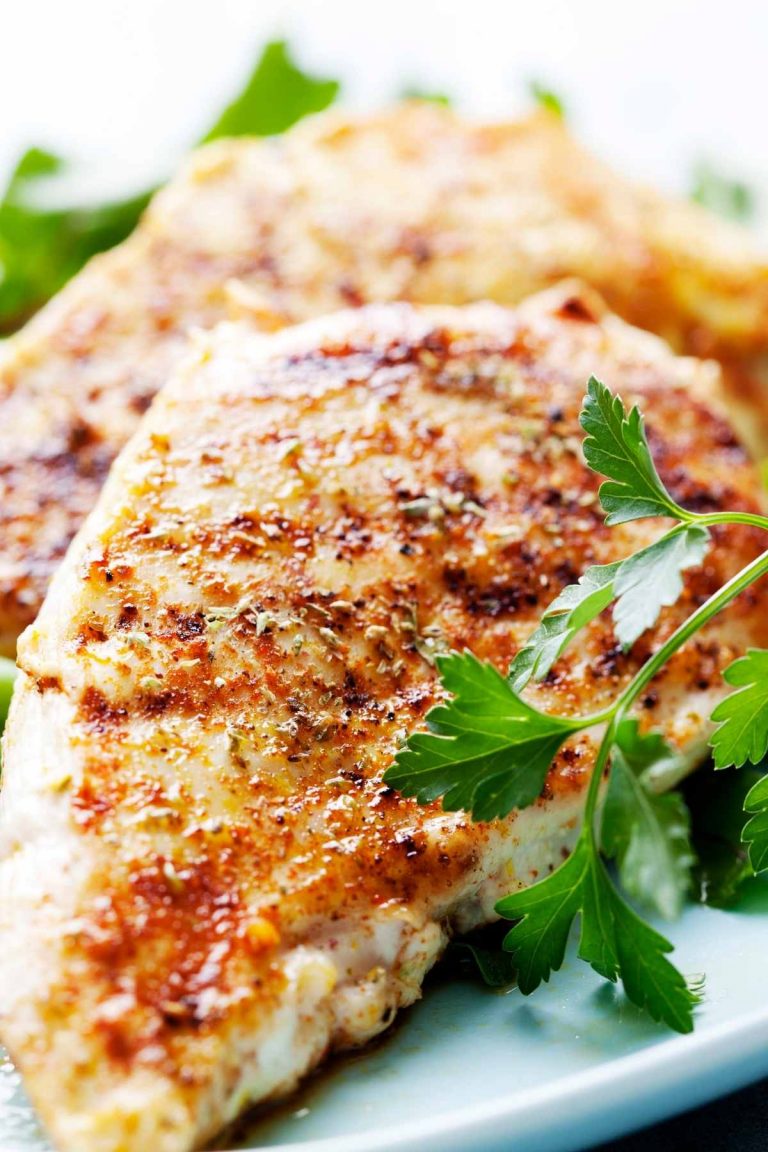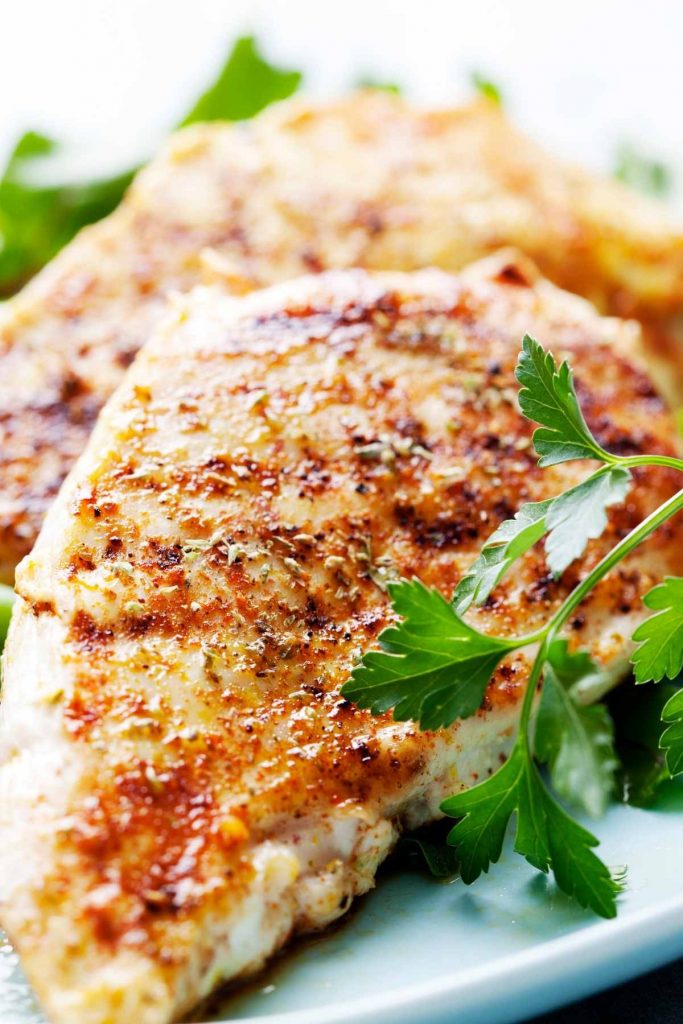 Air fryer to the rescue! This chicken breast recipe is fast and delicious – just how we like our weeknight meals. Great for meal prep, this recipe promises delicious chicken you will love fresh and the next day.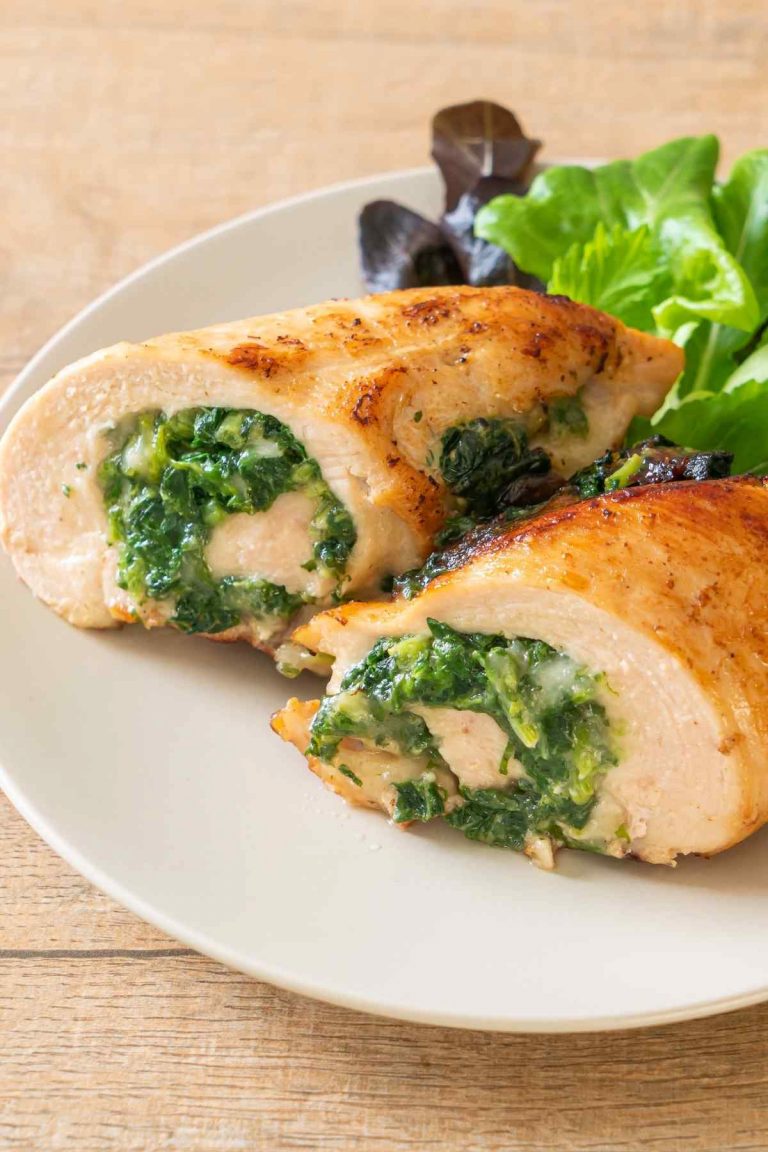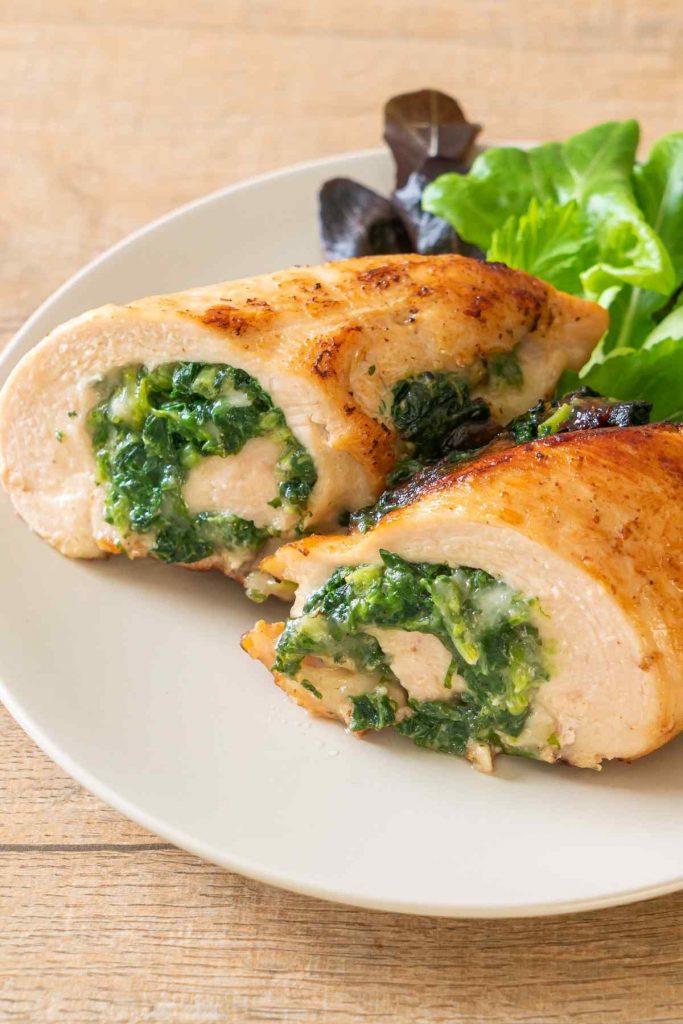 Stuffed with hearty spinach and savory cream cheese, this low-carb meal is a perfect weeknight dinner idea. Quick and hearty, this weeknight meal is a family favorite.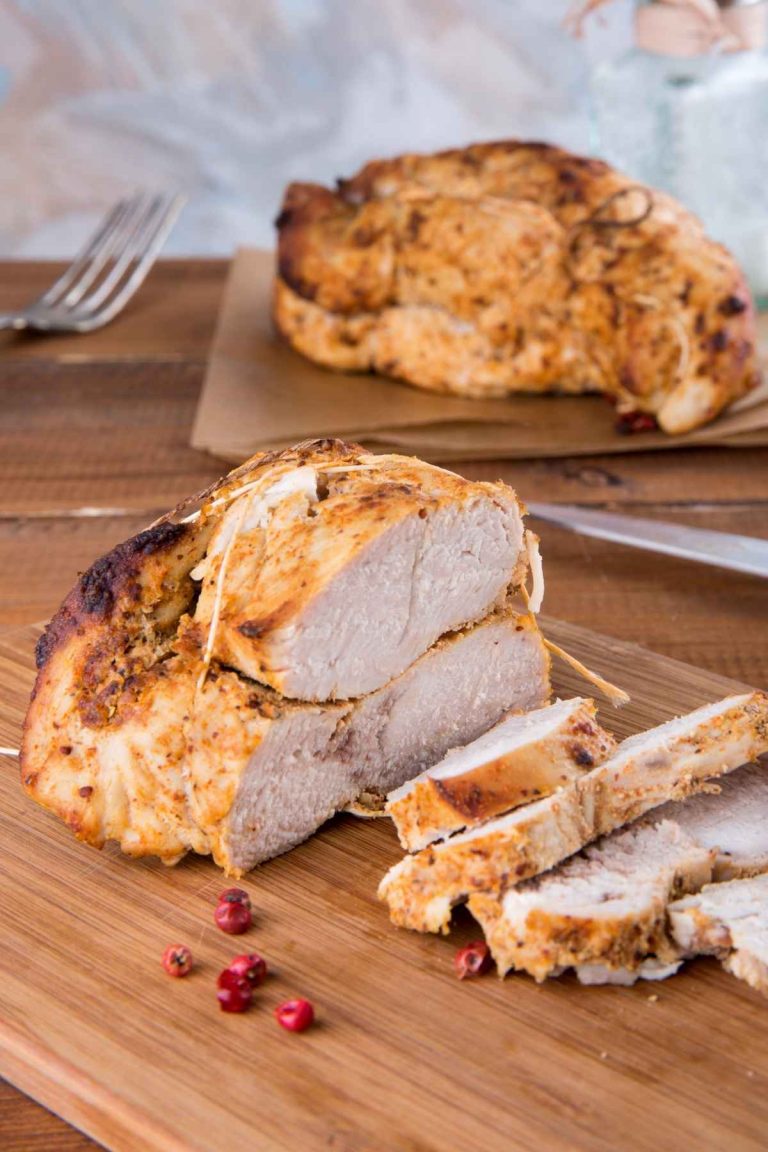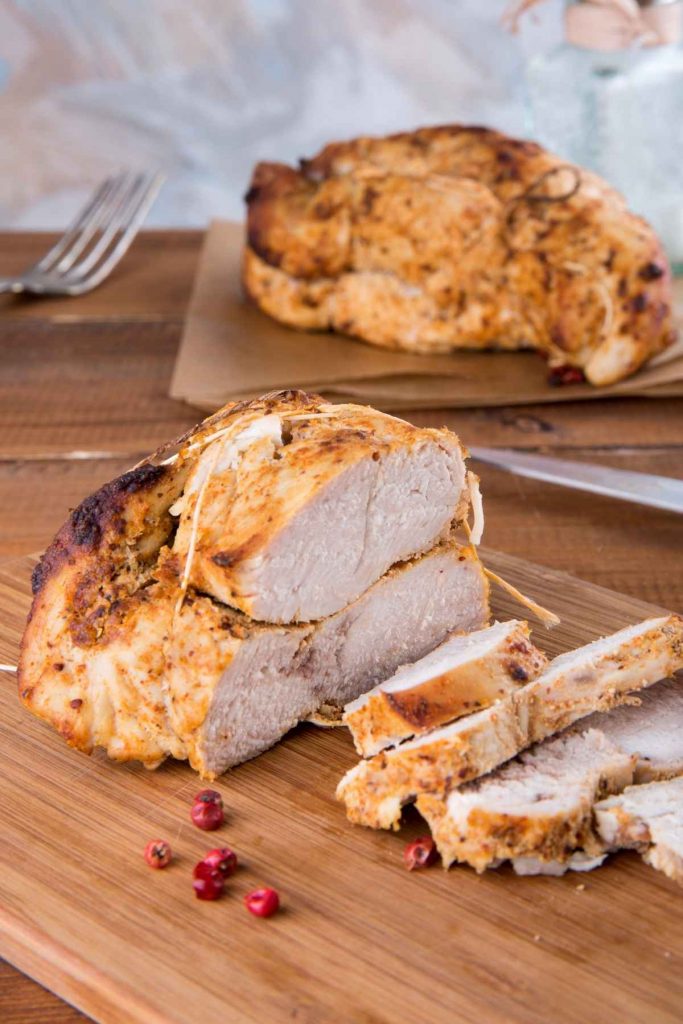 Juicy and delicious, this instant pot meal only takes 30 minutes to prepare. You can even cook the chicken from frozen when you're tight on time and haven't defrosted your meat on time. It's a delicious meal that makes a great lunch the next day, too.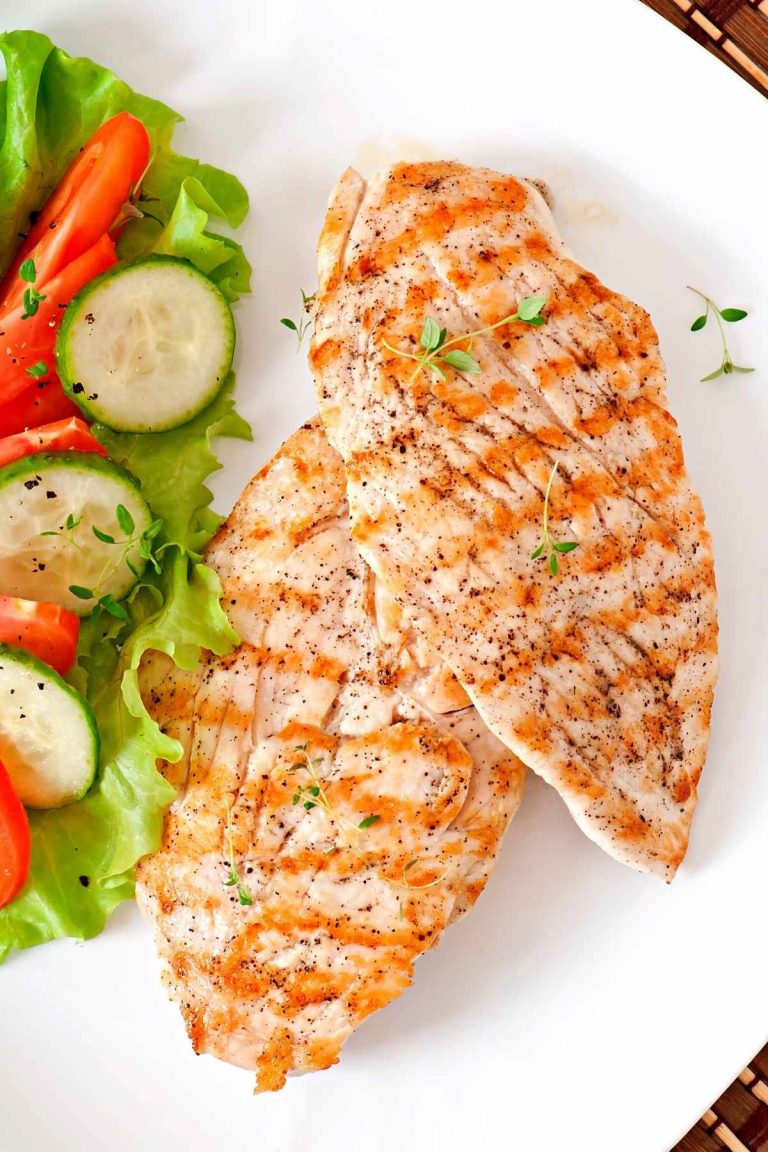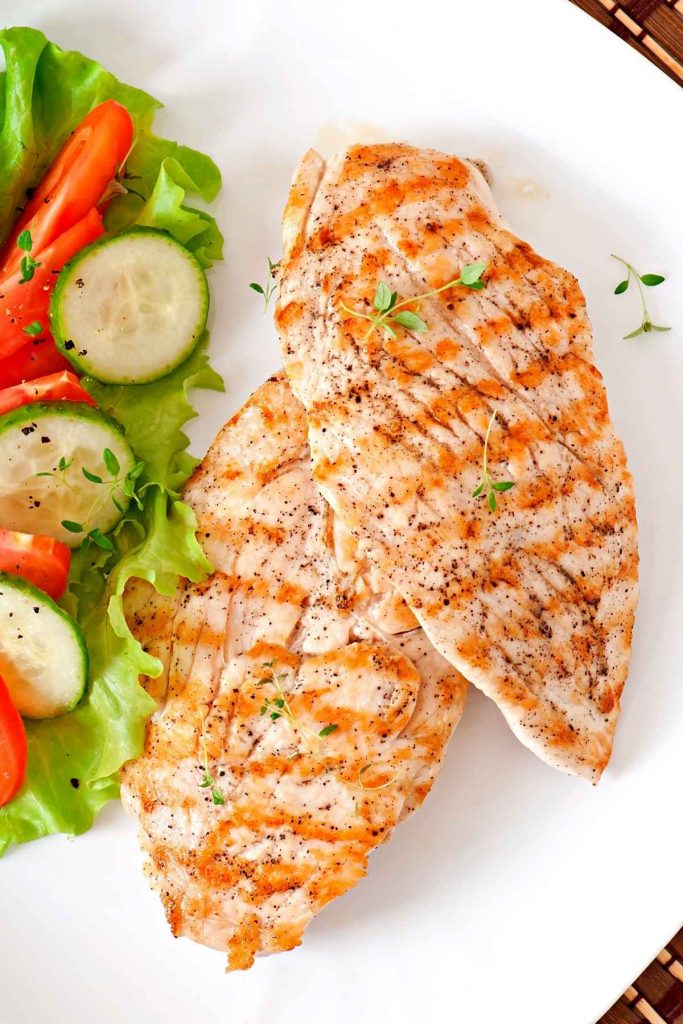 Lean and loaded with protein, this grilled chicken recipe is made with a savory marinade that gives the meat a delectable flavor the whole family will love.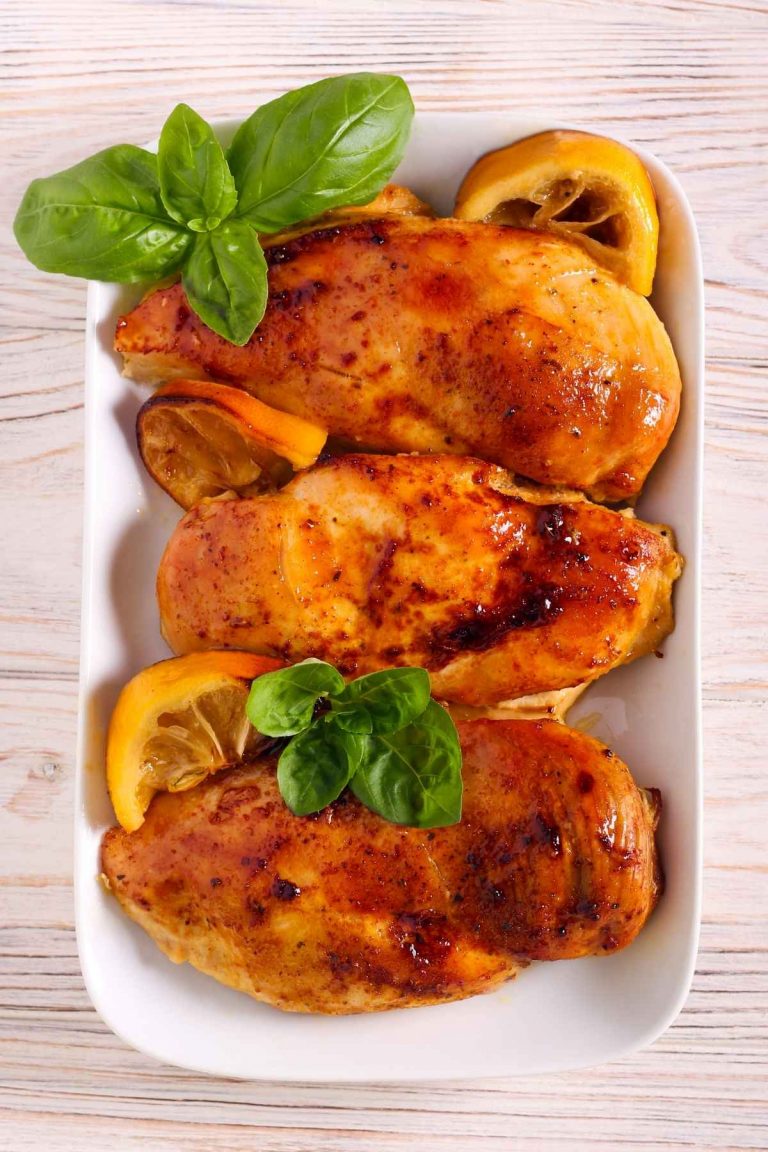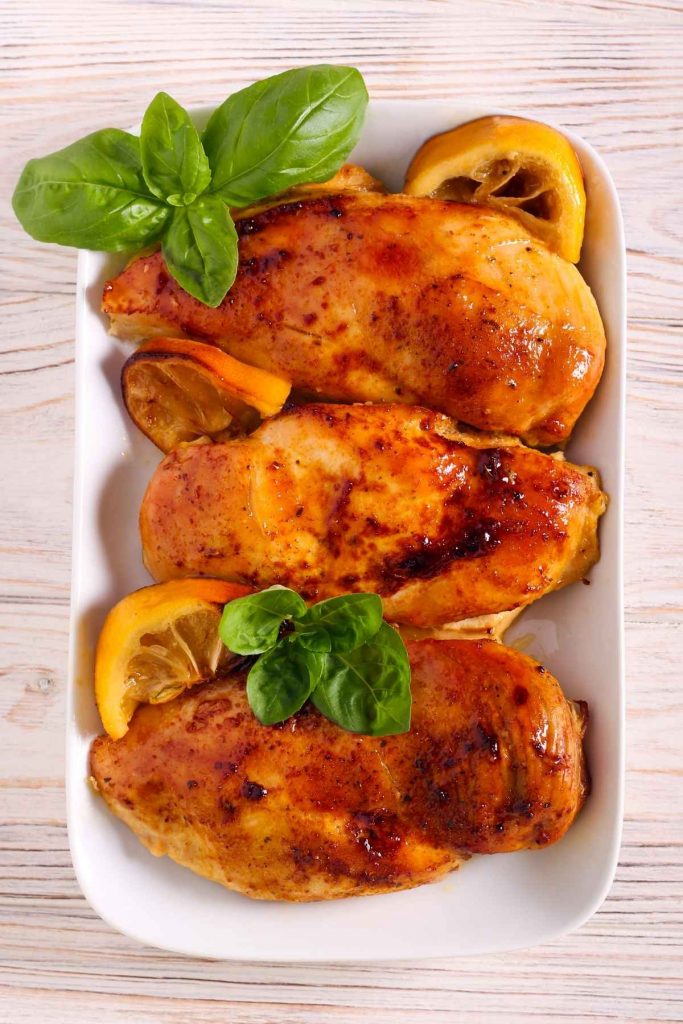 Tangy and savory, this lemon chicken only takes a half hour to prepare. You can enjoy a filling, satisfying, restaurant-worthy meal even when you've had a busy day.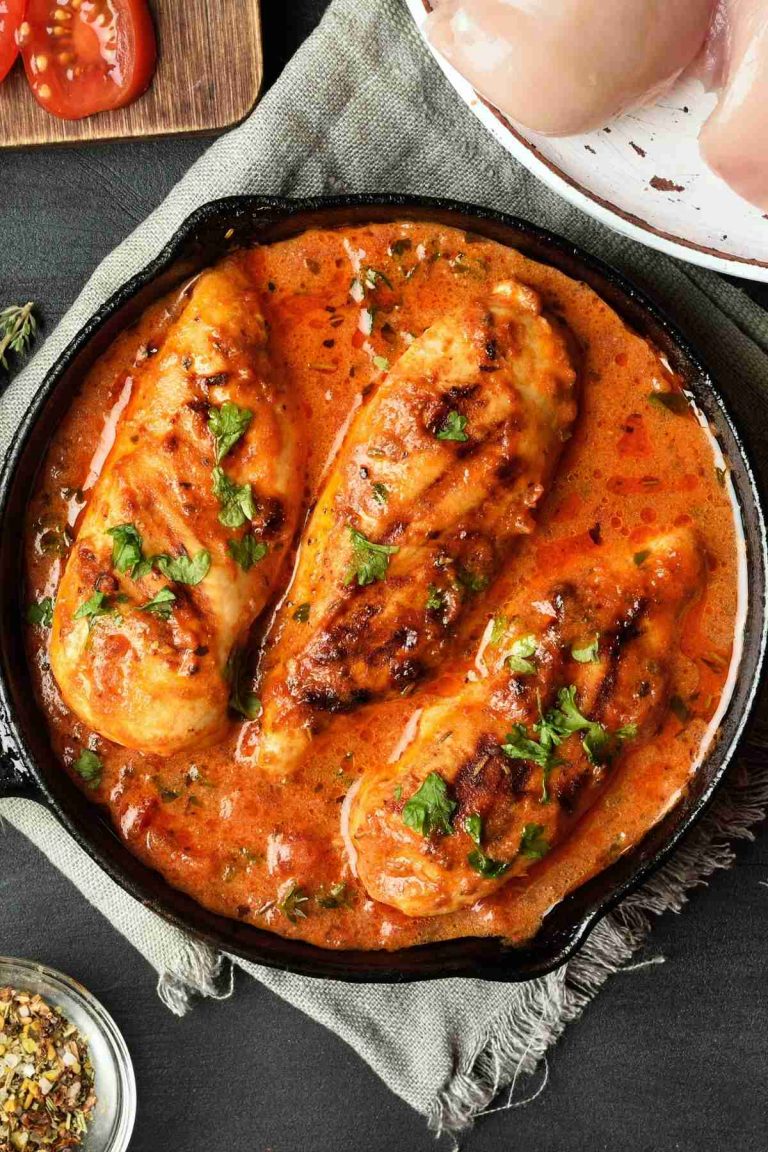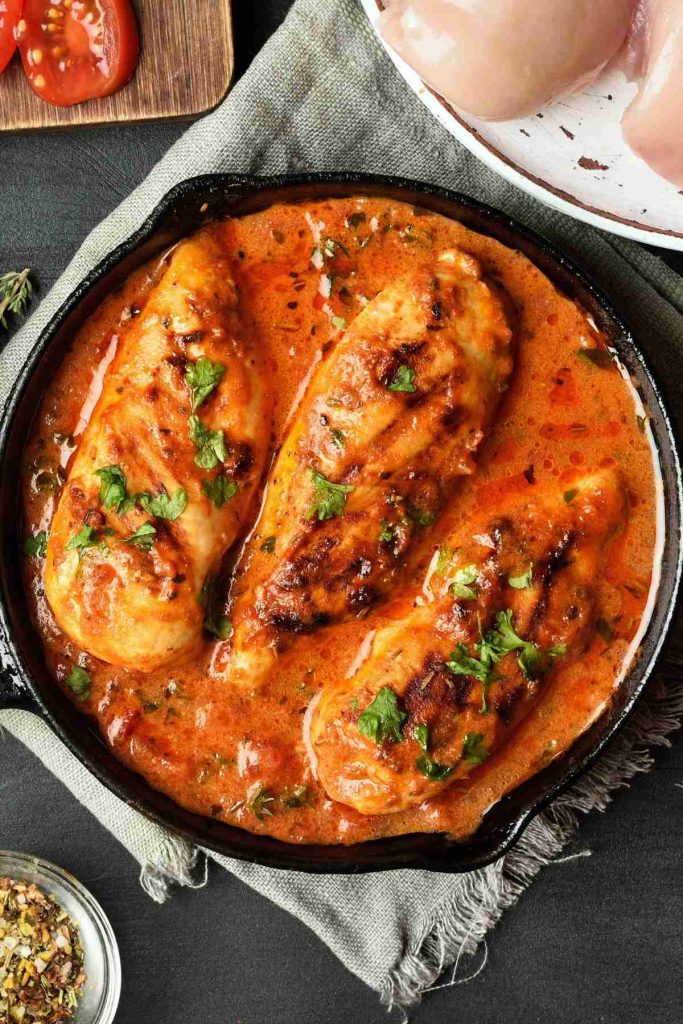 Tender and juicy, this succulent chicken recipe is flavorful and easy to make – two of our favorite things!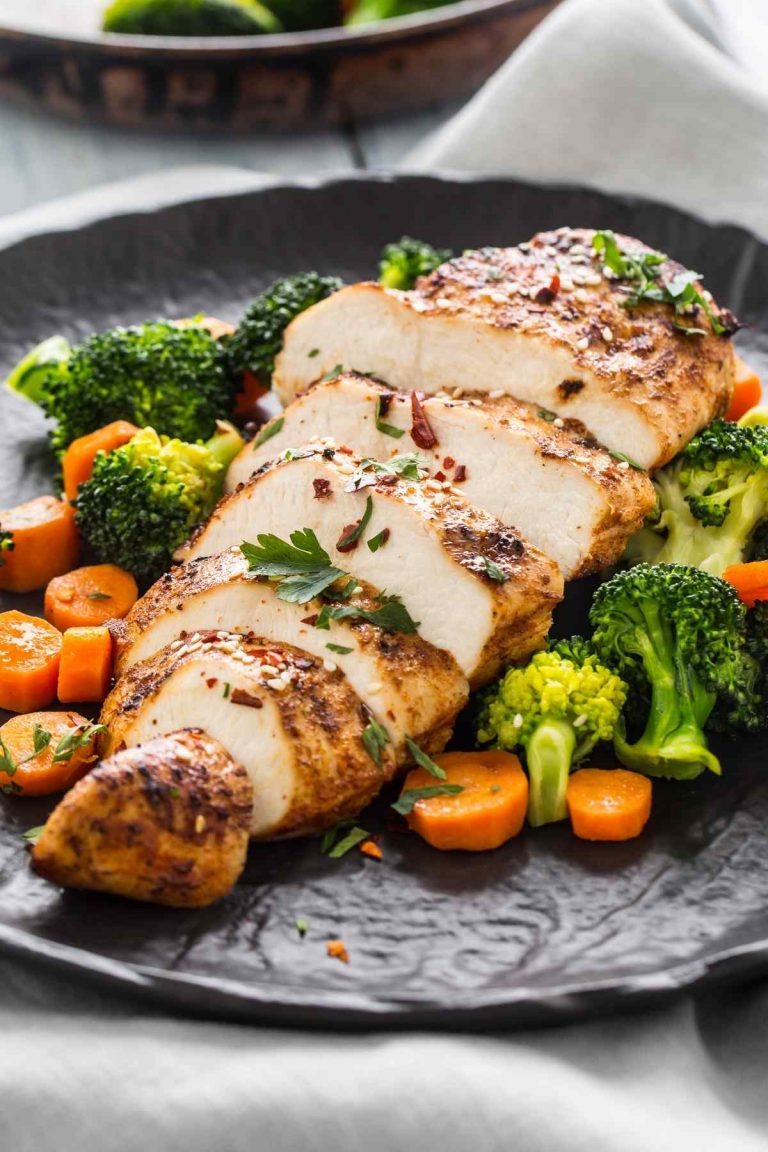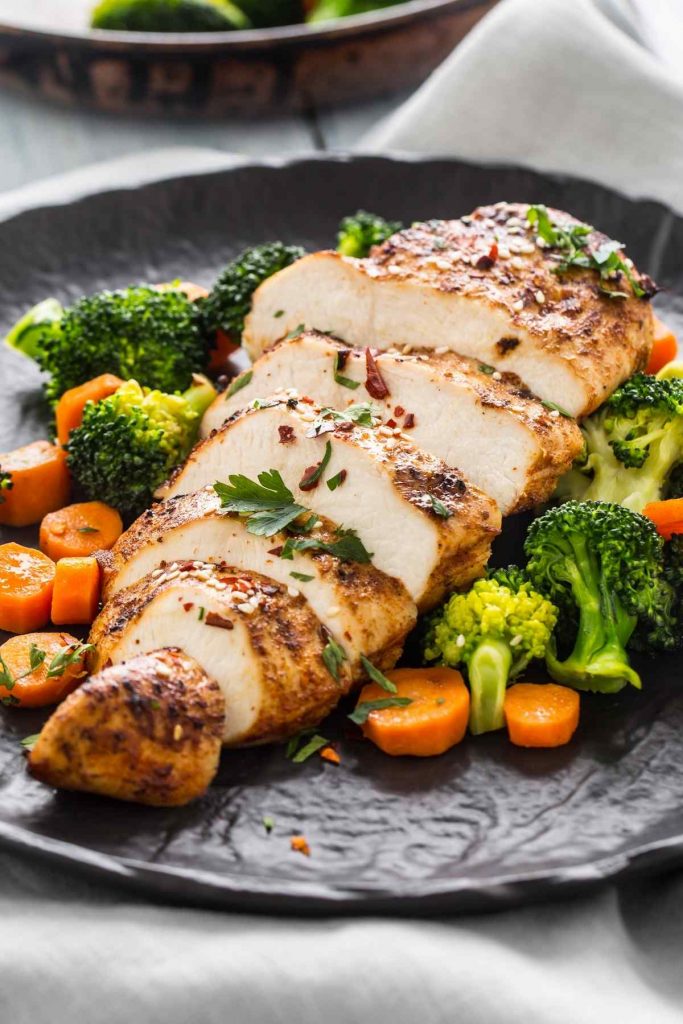 Cooking for a crowd? This smoky chicken breast is so delicious and easy to prep, that it's perfect for serving a group. Your next summertime cookout is going to be a hit with this dish.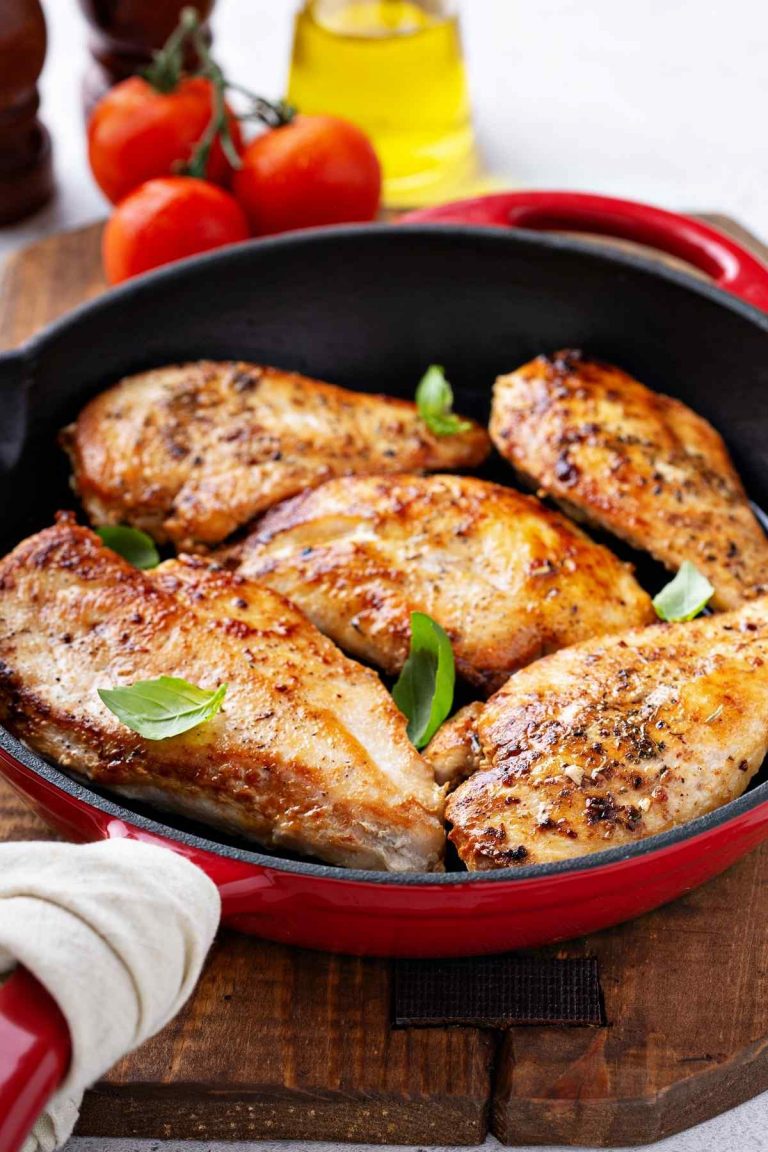 The secret to really flavorful chicken is all in the marinade – this marinade to be exact. Simple and savory, this 5-minute marinade is going to transform the way you make chicken.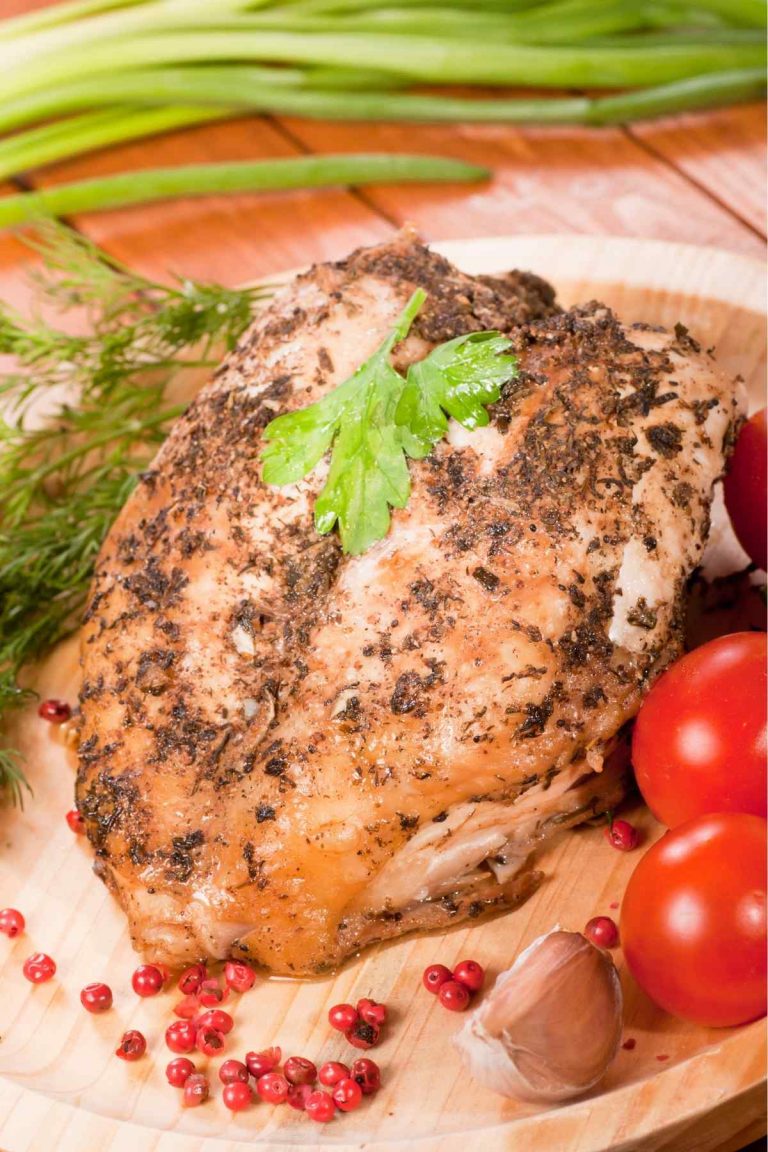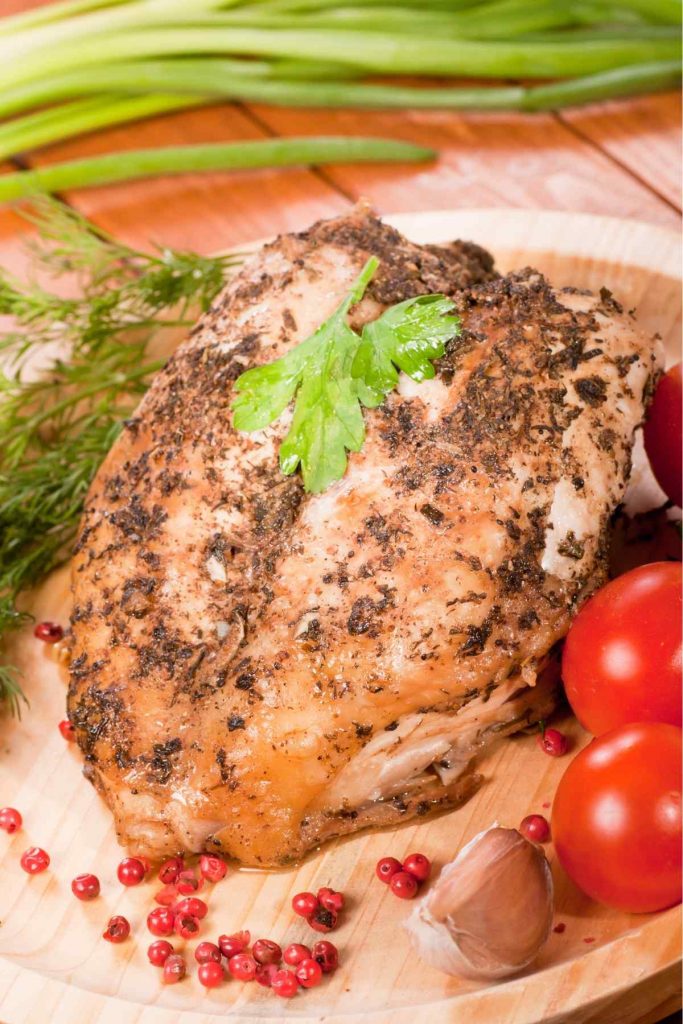 Crisp on the outside, juicy and tender on the inside, this simple oven-roasted chicken recipe is so yummy. We promise it's even better than the store-bought rotisserie chicken!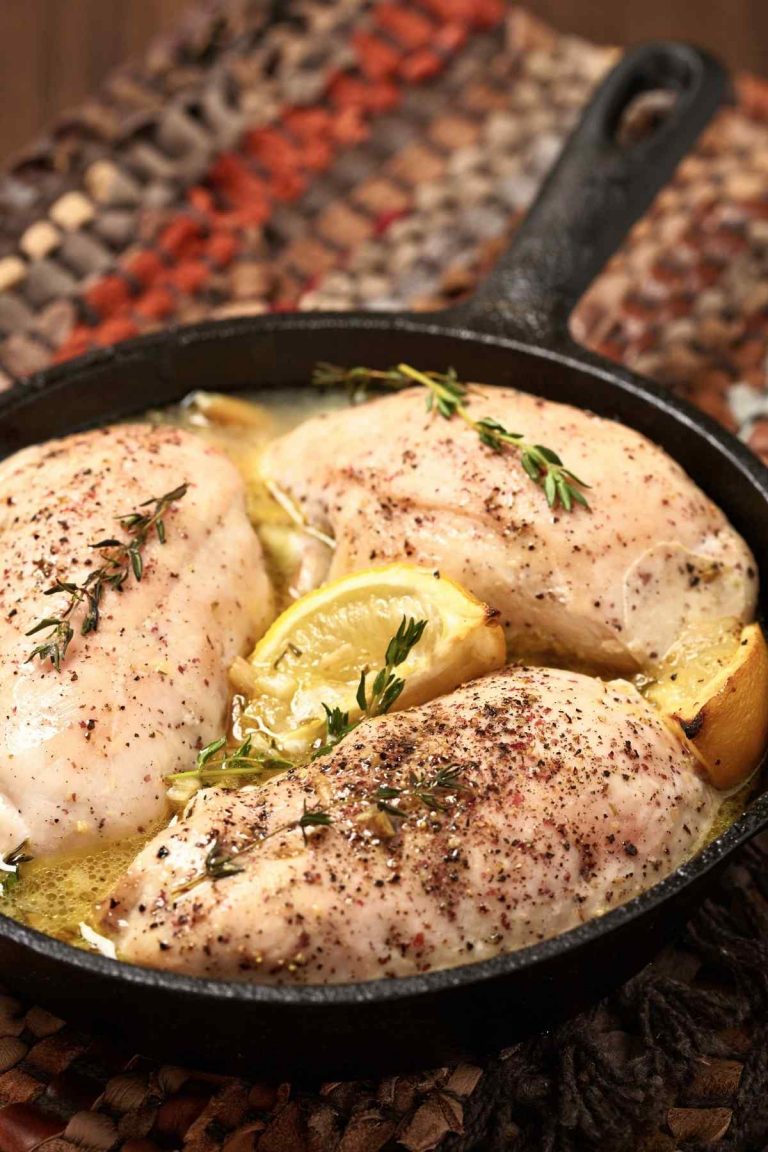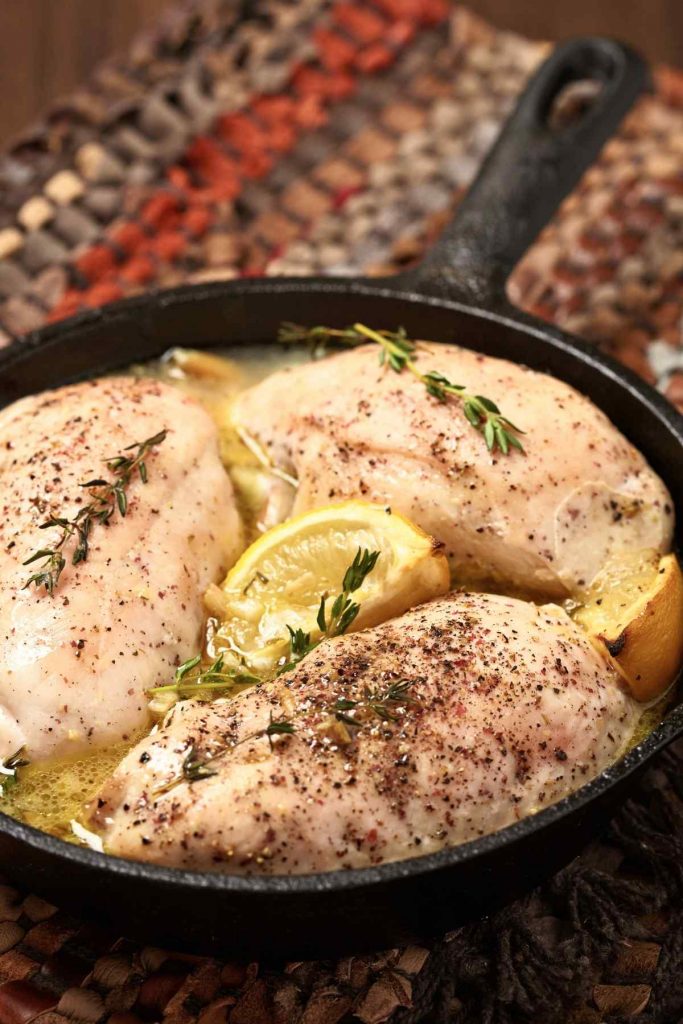 You can use this recipe to create perfectly shredded chicken that you can use anywhere. In soups, in sandwiches, salads – the options are endless. Flavorful and tender, boiled, shredded chicken is an excellent food for healthy weekly meal prep.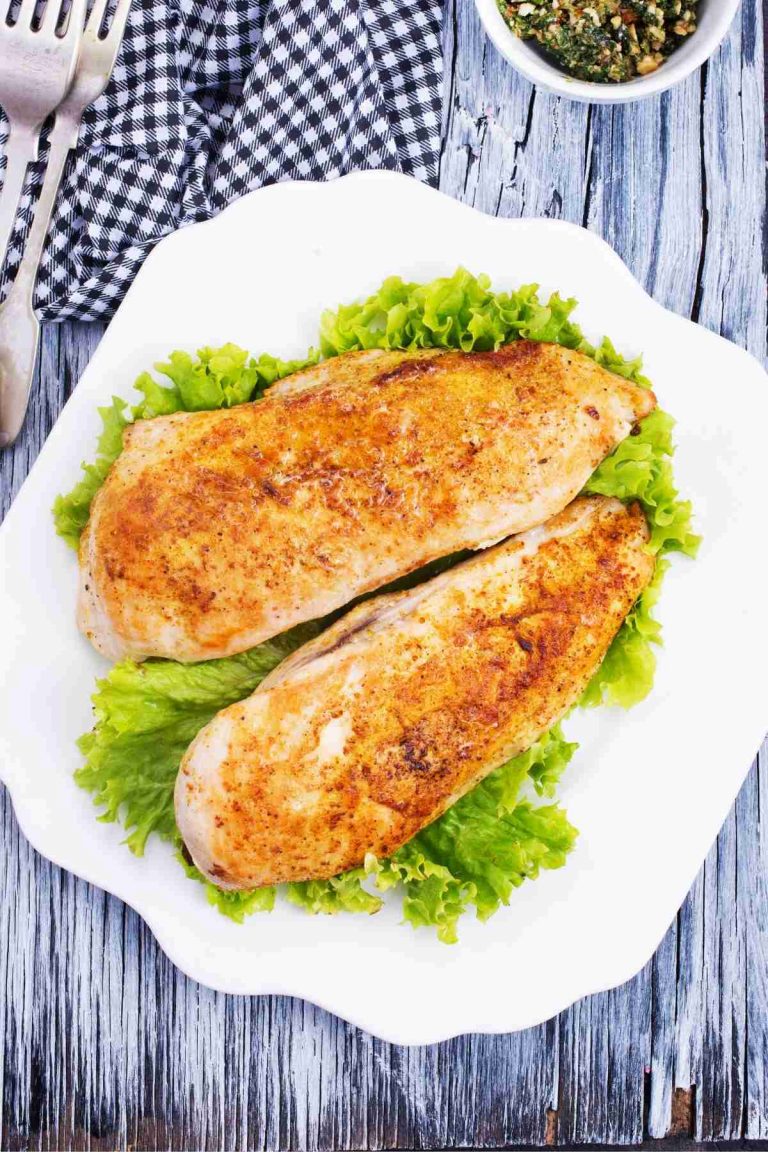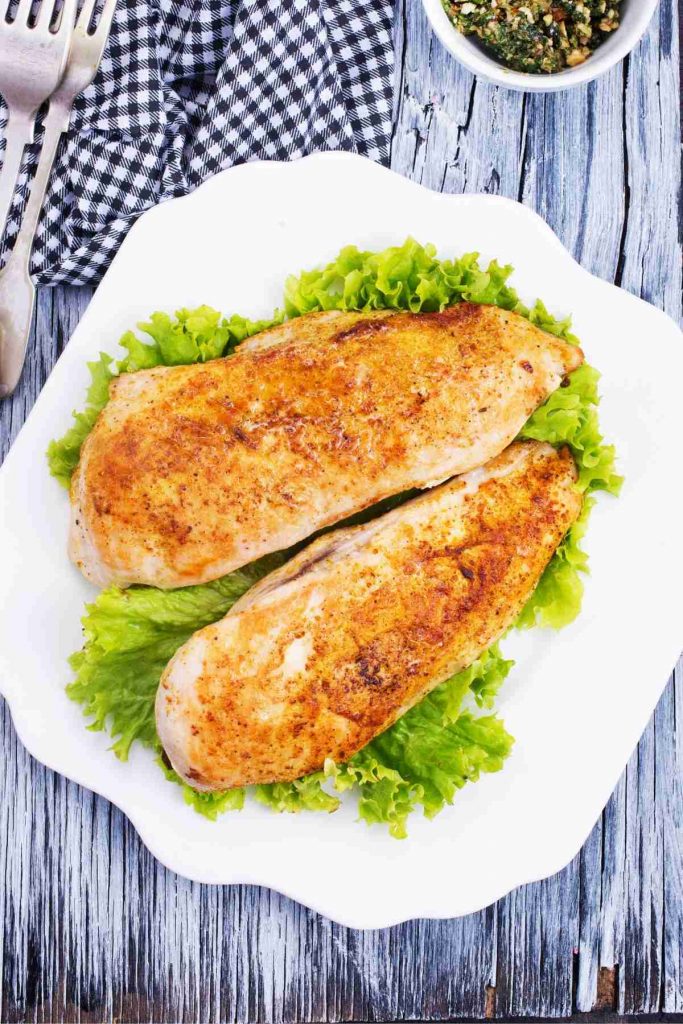 Forgot to defrost meat for supper? Try this air fryer chicken recipe. You can use frozen meat to make and it will blow your mind!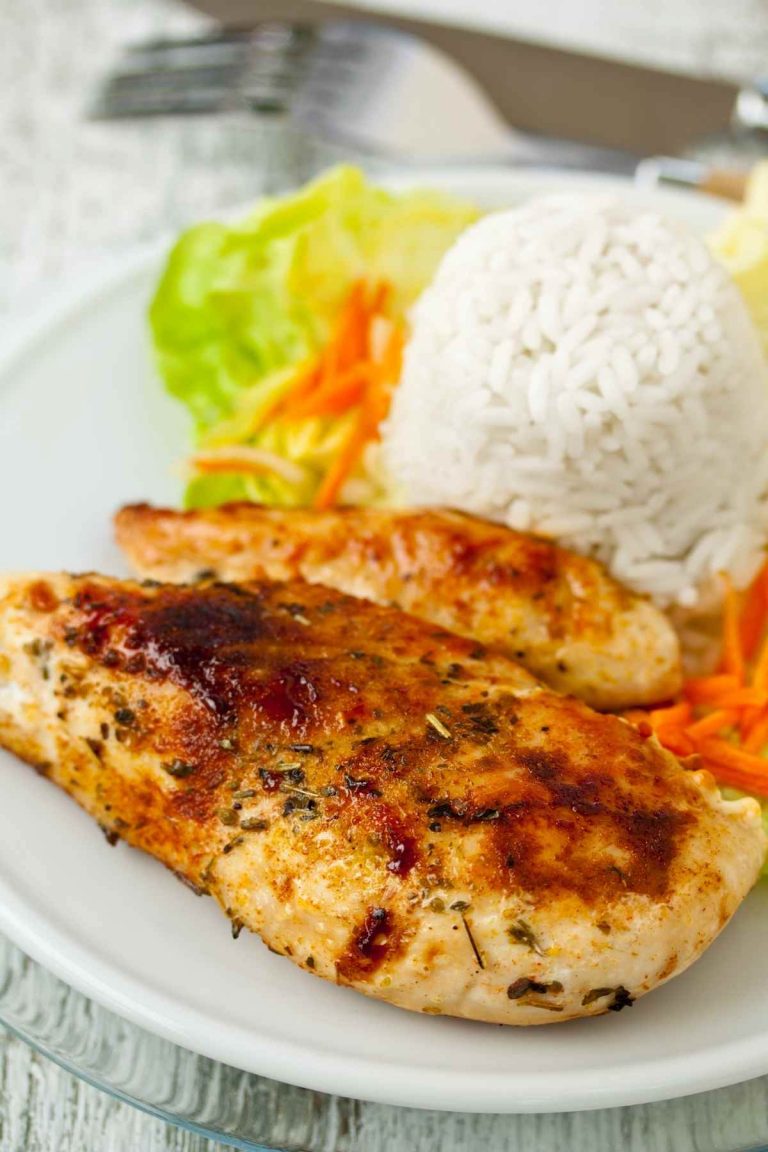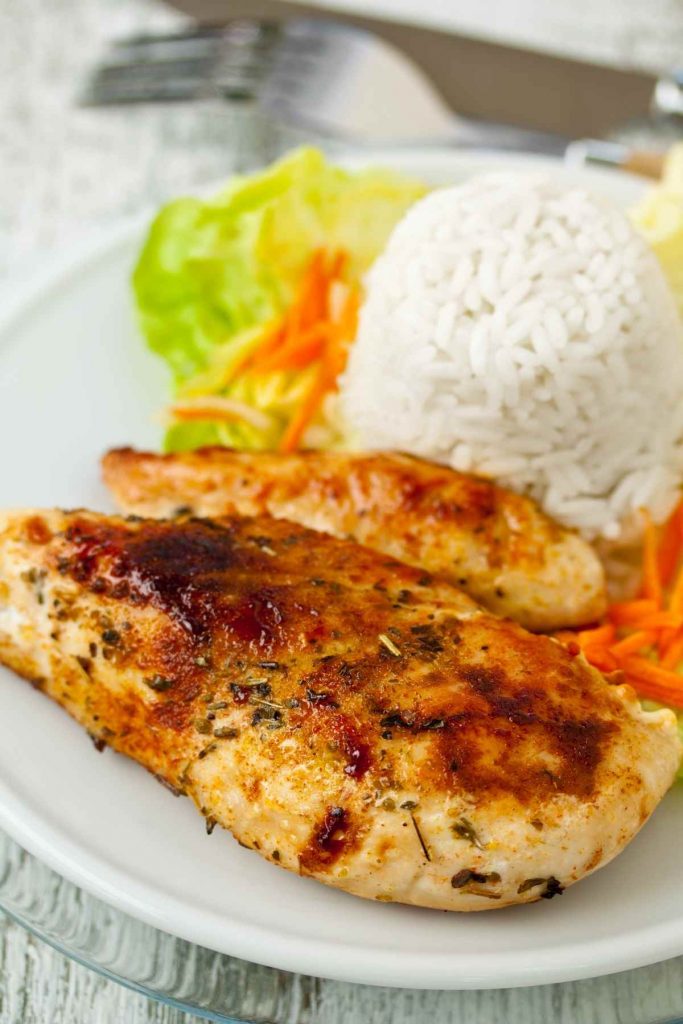 Pan-seared for a crunchy exterior and loaded with savory Italian seasonings, this dish is so simple to make but it looks and tastes like it was made by a pro chef.
Made with lemons, herbs, honey, and spices, this chicken breast brine is a surefire way to bake a perfectly juicy piece of chicken, even if you're a novice chef.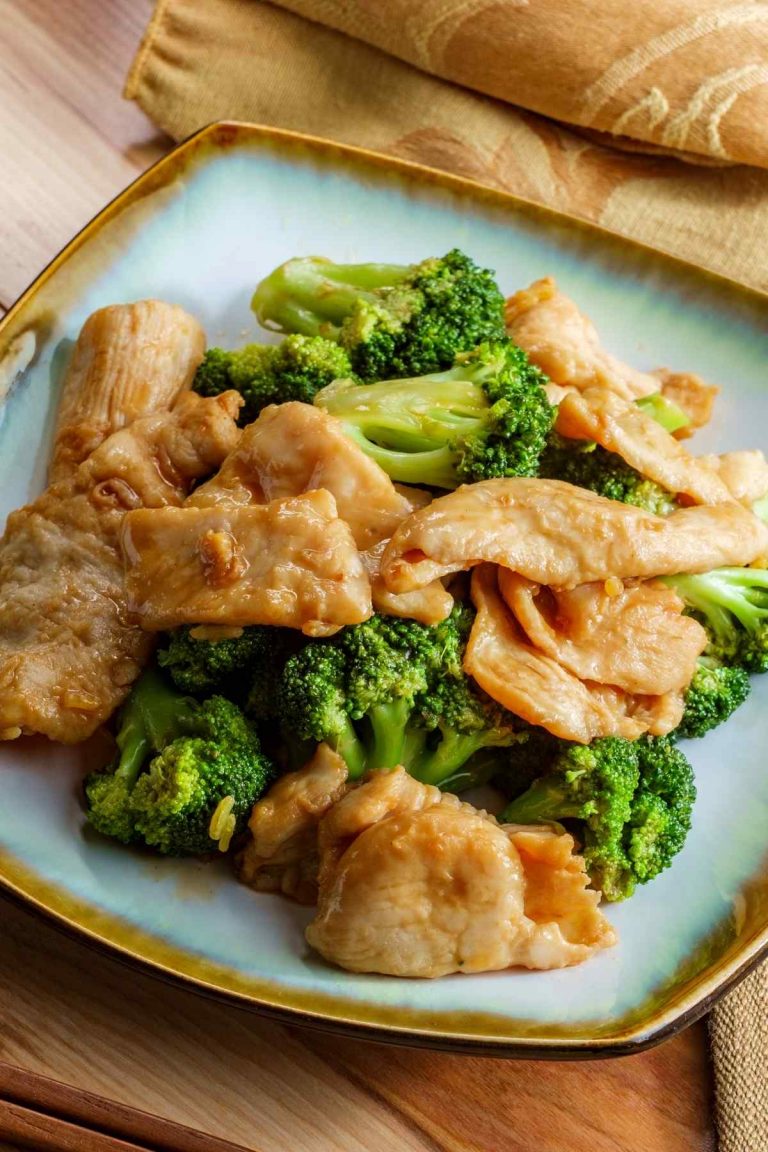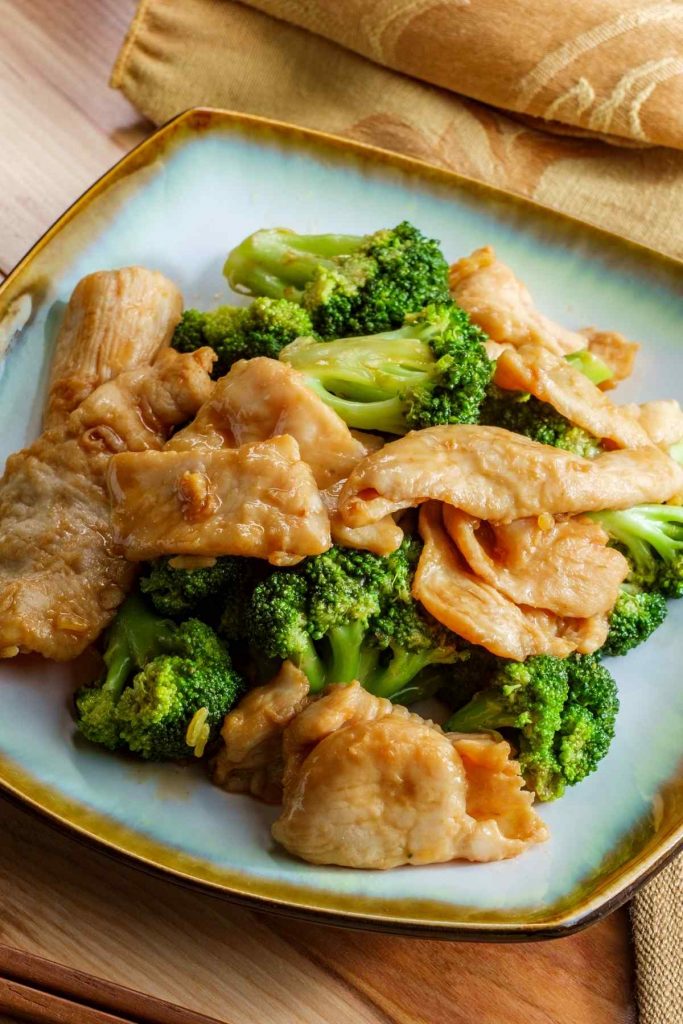 Paleo-friendly and keto-friendly, this low-fat dinner is high in protein and super tasty. It's the perfect post-workout meal.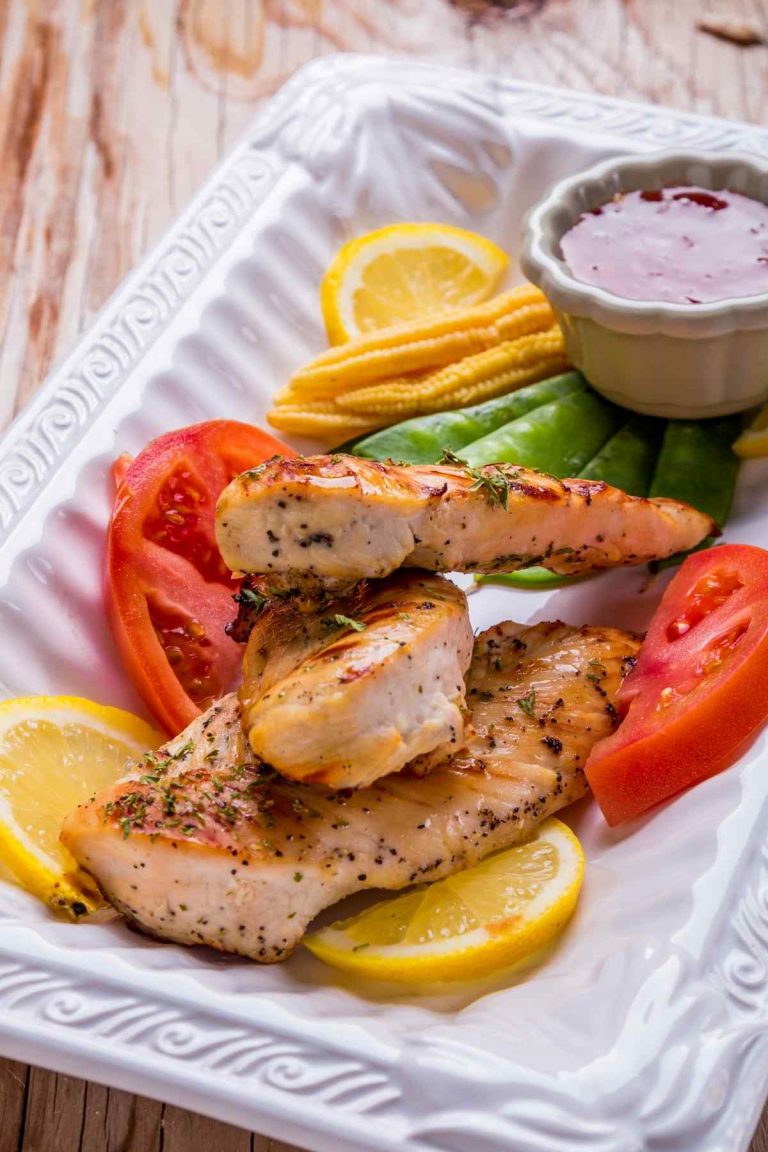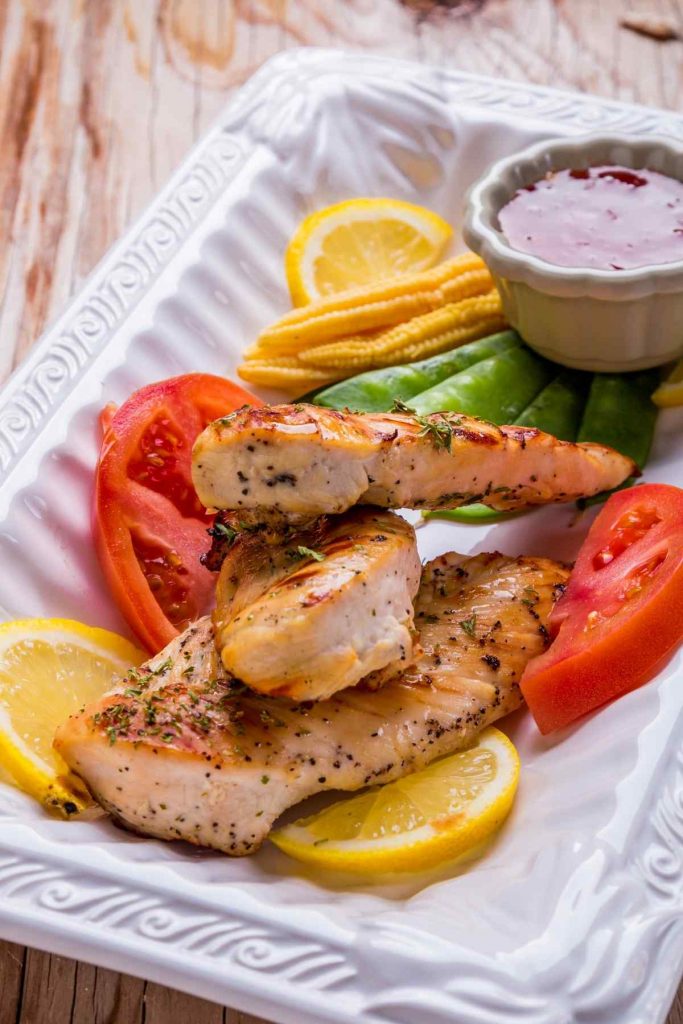 Tender and delicious, these baked cutlets are ready in a flash! Just season, bake, and serve!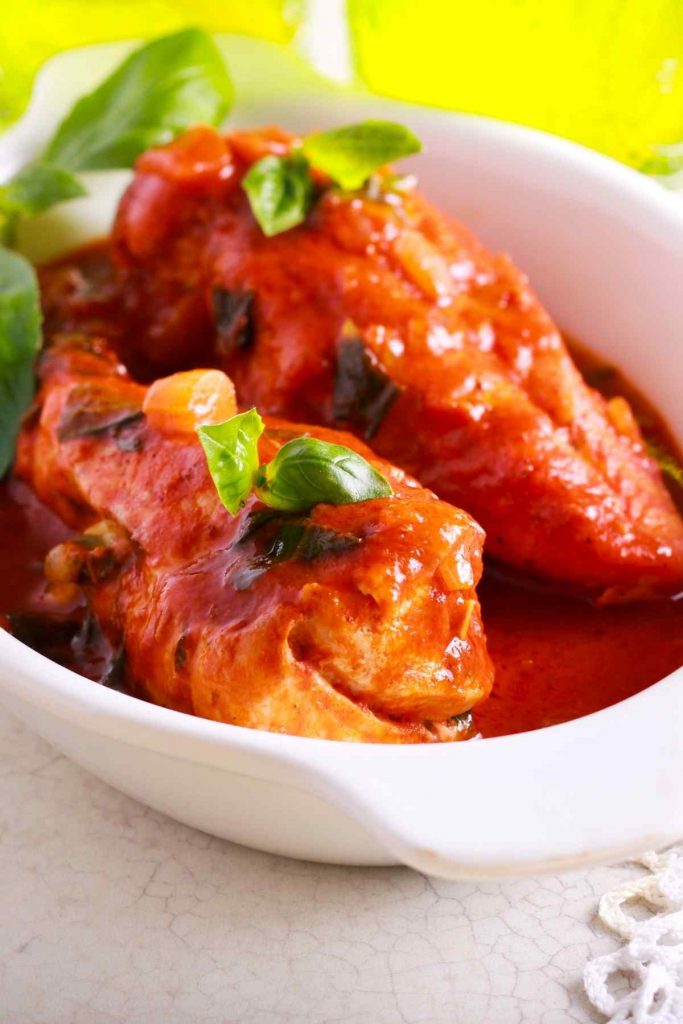 Quick and easy, this 30-minute barbecue sauce chicken dinner is a weeknight savior. The tangy-sweet sauce gives this tender meat an extra kick. The whole family will love this one.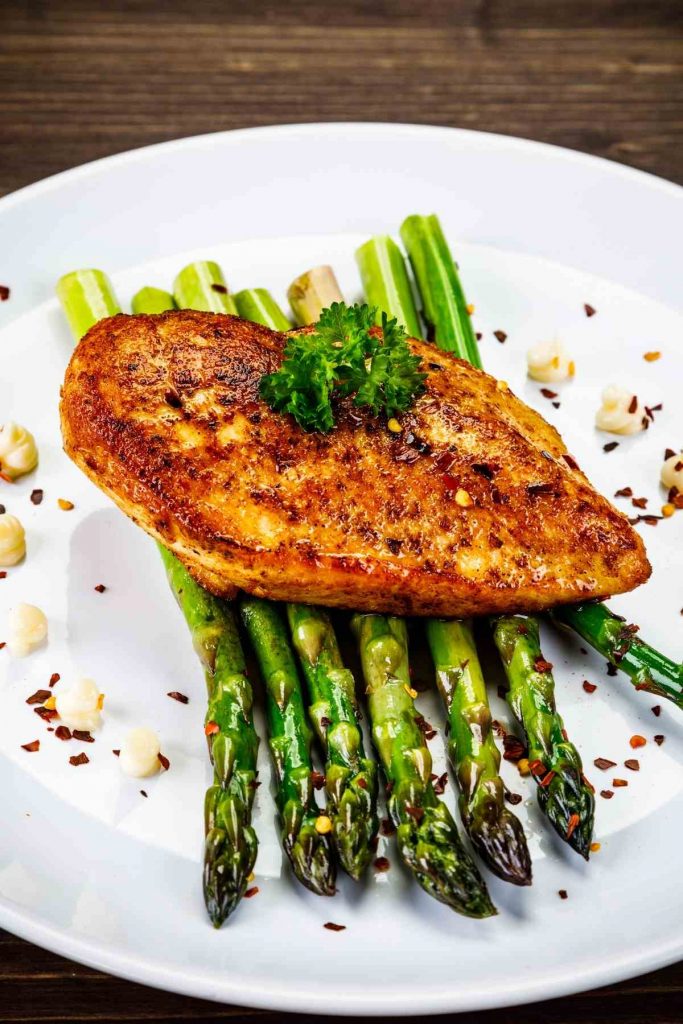 Tasty and tender, this boiled chicken recipe allows you to prep a healthy protein really quickly. You can add boiled chicken to nearly any meal including salads, soups, and sandwiches.
Using only one cast iron pan, this simple dish is easy to prep and easy to clean up after. Plus, it's delicious. What more could you ask for in a weeknight dinner?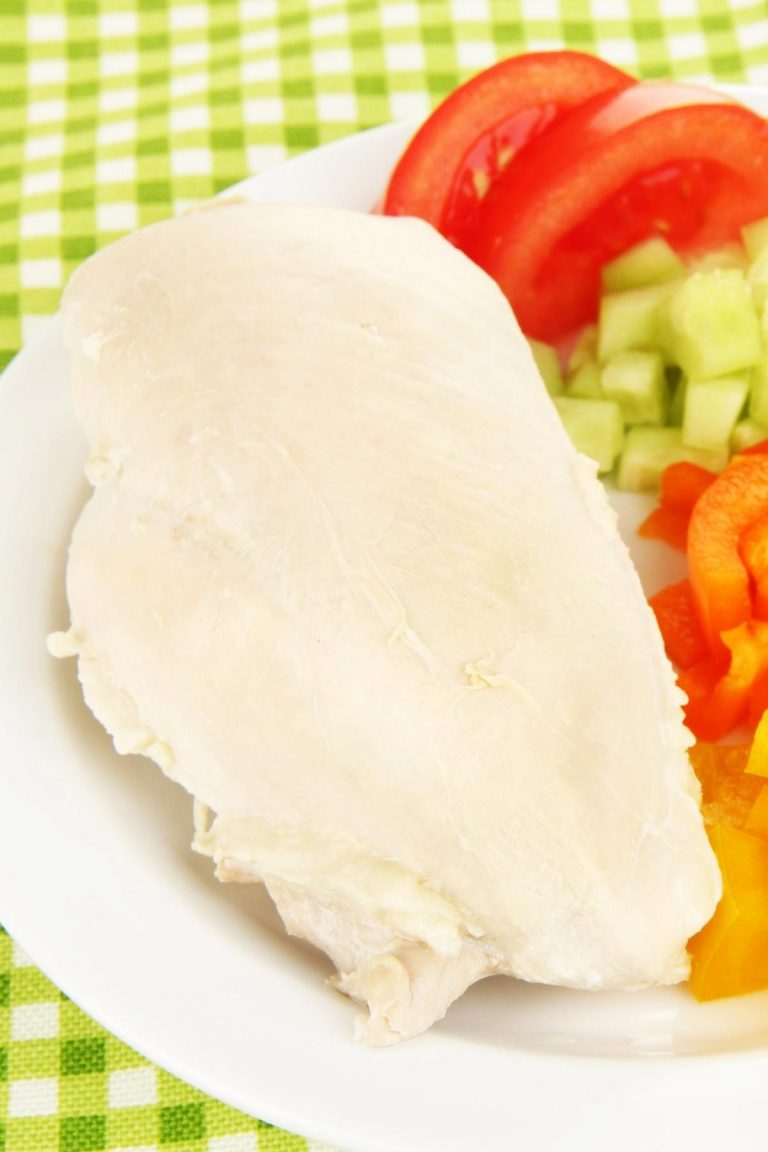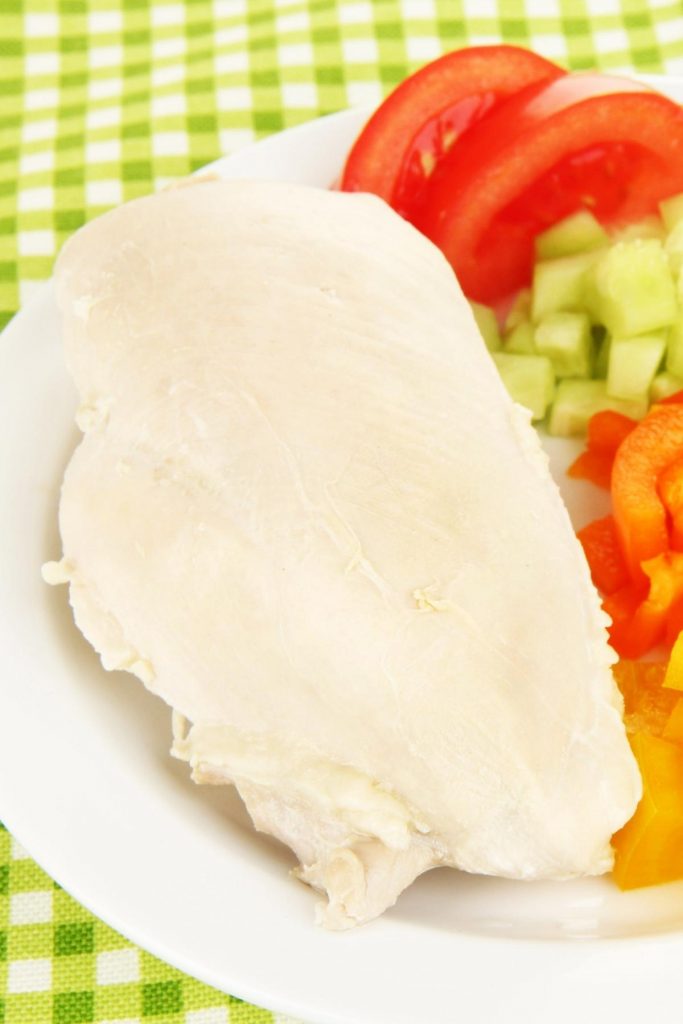 This poached chicken recipe makes savory protein you can use for almost anything, like salads, tacos, sandwiches, and more. Poached like this, you are guaranteed to get tender, flavorful meat.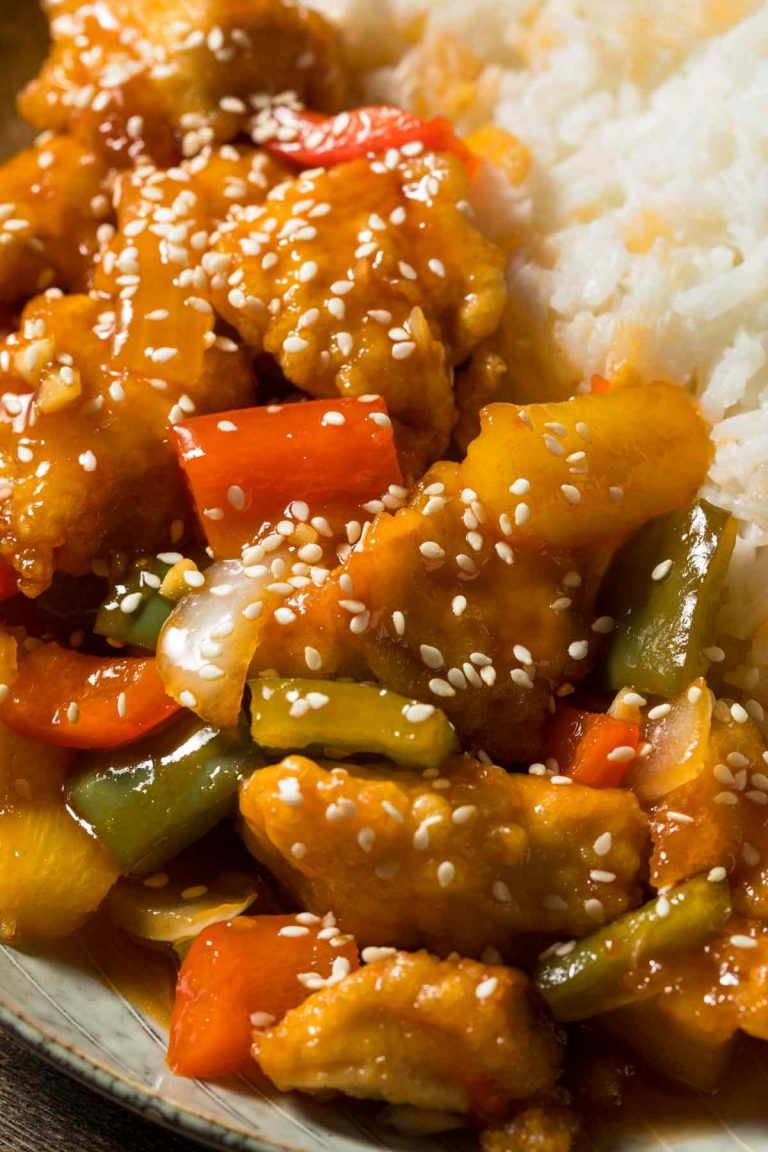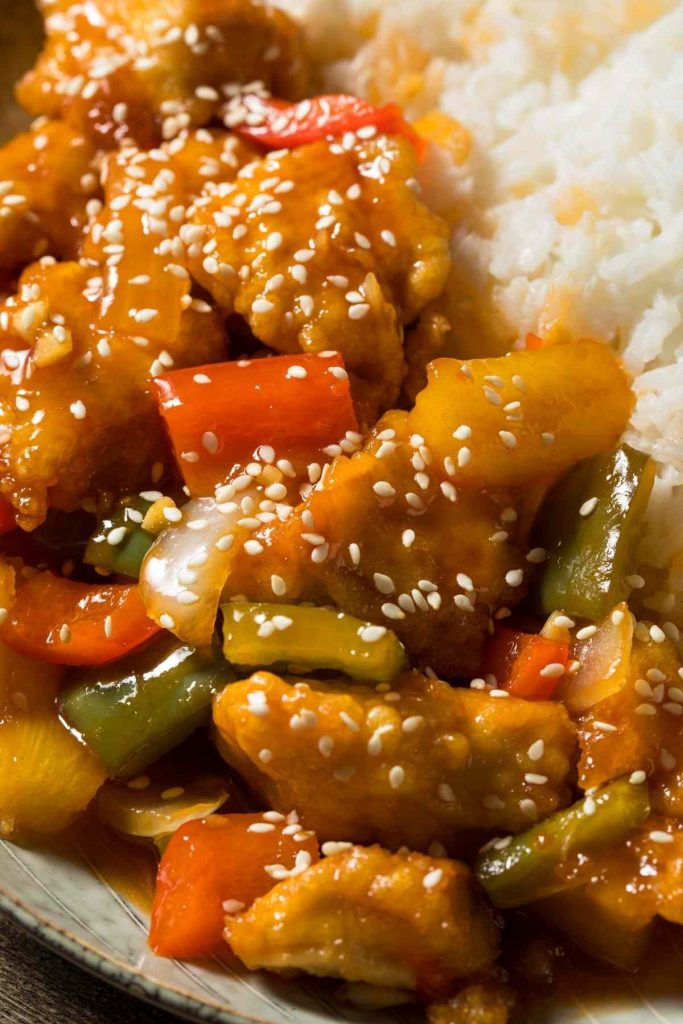 If you love Panda Express, then you will love this Honey Sesame Chicken Breast copycat recipe. Healthy and delicious, this recipe is sautéed with green beans and peppers for extra flavor, just like the restaurant – only better!
Pan-seared and exploding with flavor, this quick and simple chicken recipe is perfect for a busy weeknight. Simple and delicious is always a family favorite.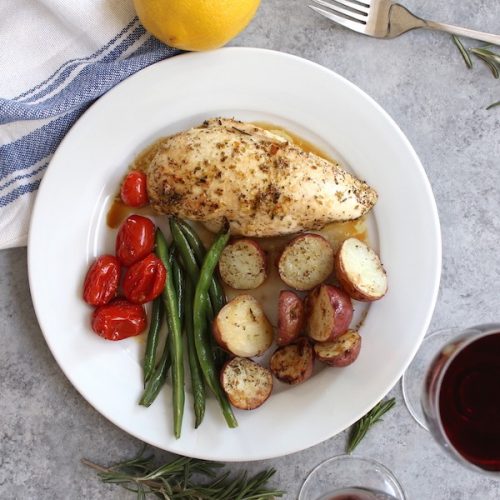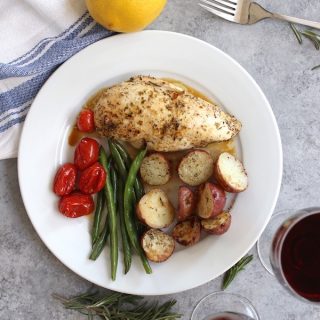 Best Chicken Breasts Recipe Collection
Baked with tasty veggies, this low-fat dinner recipe promises to be tender, juicy, and delicious. Try it for yourself and see!
Print
Pin
Rate
Ingredients
3

chicken breasts skinless

boneless

1

pound

baby red potatoes

halved or quartered

1

cup

cherry tomatoes

1

lemon

sliced into rings

3

teaspoons

garlic

minced

1

teaspoon

oregano

3

tablespoons

olive oil

salt and pepper

to taste

3

sprigs

fresh rosemary

optional

3/4

pound

green beans

trimmed
Instructions
Preheat oven to 450°F. Set aside a large baking sheet.

Pat dry chicken breasts and rub with oil. Then place them on the baking sheet.

Add potatoes and tomatoes around the sheet pan and arrange them in one layer. Sprinkle minced garlic, oregano across the pan. Add salt and pepper to taste.

Toss to mix well. Place several lemon slices on top of chicken.

Bake for 18 to 20 minutes (add green beans during the last 10 minutes).

Broil for the last 5 minutes, if your chicken breasts look too pale.

Remove chicken breasts from the oven and let rest for 5 to 10 minutes before serving. Cover with aluminum foil while resting. Serve and enjoy!
Tried this recipe?
Follow or tag us on Pinterest @izzycooking