If you're hosting an event, don't underestimate the power of delicious canapés. Hors d'oeuvres and finger foods are the beginning of the festivities and a selection of tasty appetizers always gets the party off on the right foot.
Here are some of the easiest and tastiest canapé recipes you'll want to serve at your next event. You can thank us later.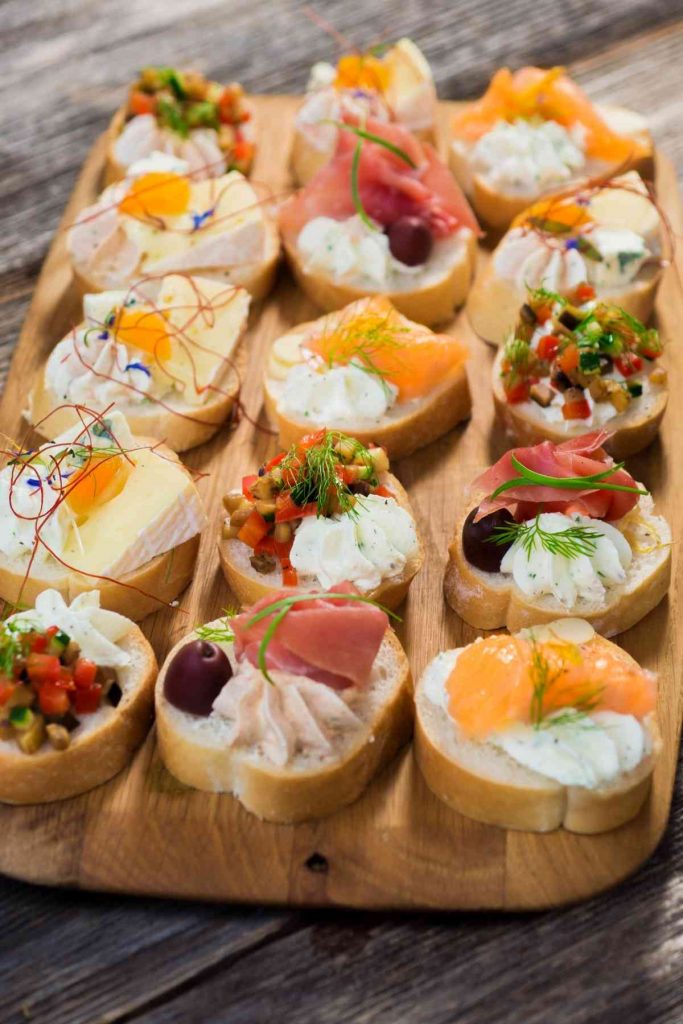 What Is A Canape?
Usually served on a cracker or slice of bread, canapés are an assortment of delicious, bite-sized appetizers served before the meal.
How to Serve Canapés
Perfect canapés are bite-sized so guests can eat them easily. To prevent a soggy mess, choose a strong canapé base like a cracker or toast.
Presentation is everything! Garnish canapés with a flower, herbs, or cracked black pepper.
To create a perfect canapé platter, lay the base of each canapé onto a serving tray and add a small spoonful of spread. Press a topping of your choice on top (cucumber bits, for example), and garnish. Ready to serve!
Best Canape Recipes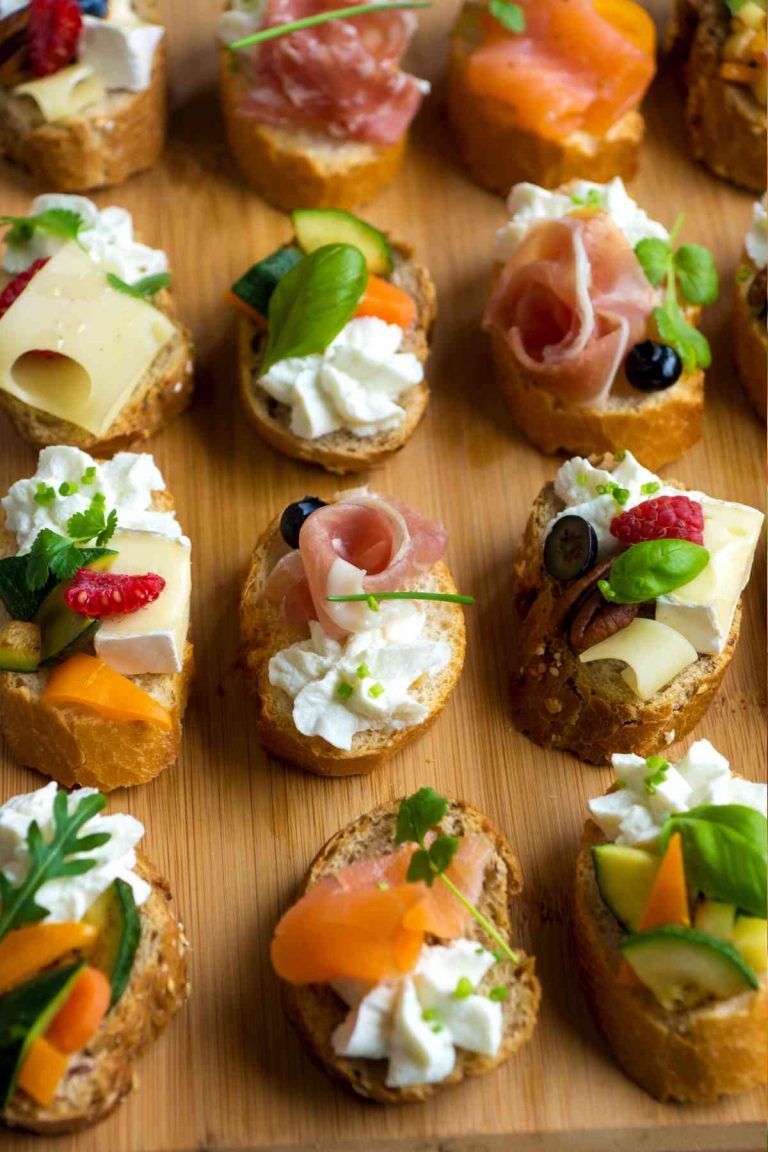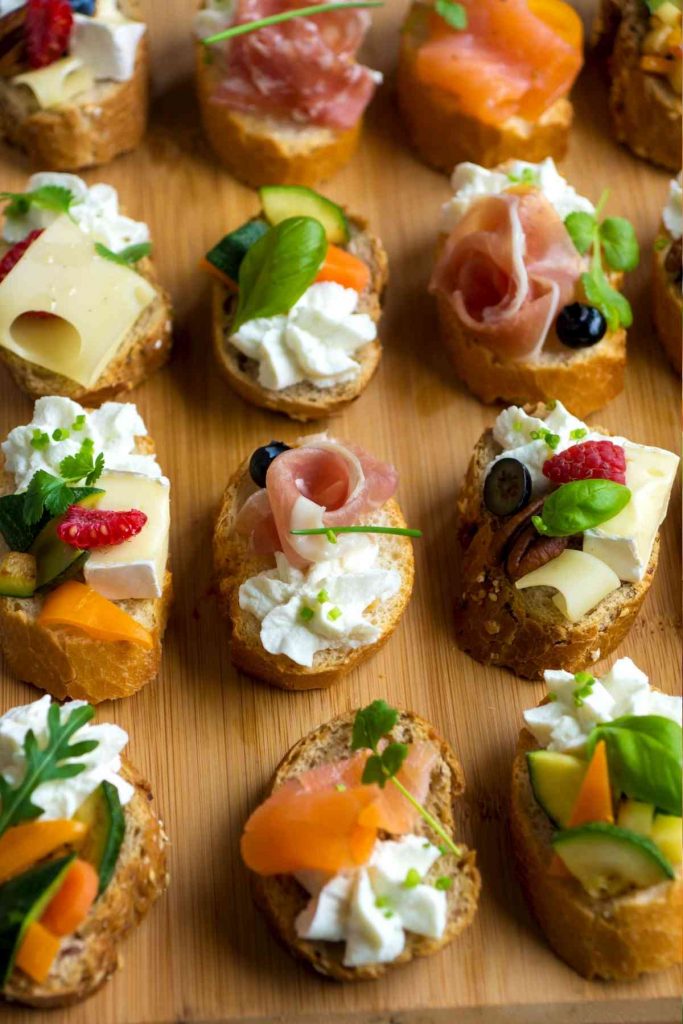 With ricotta and fresh ingredients, these canapés are easy to prepare and always a crowd-pleaser.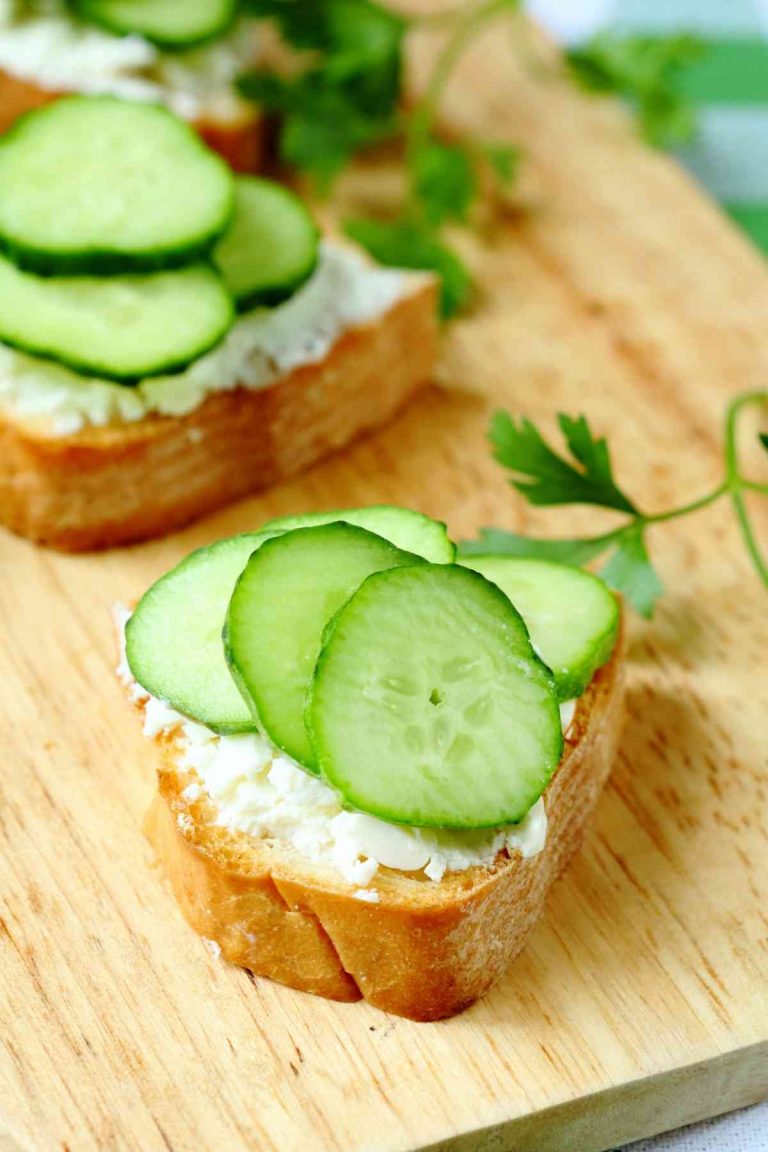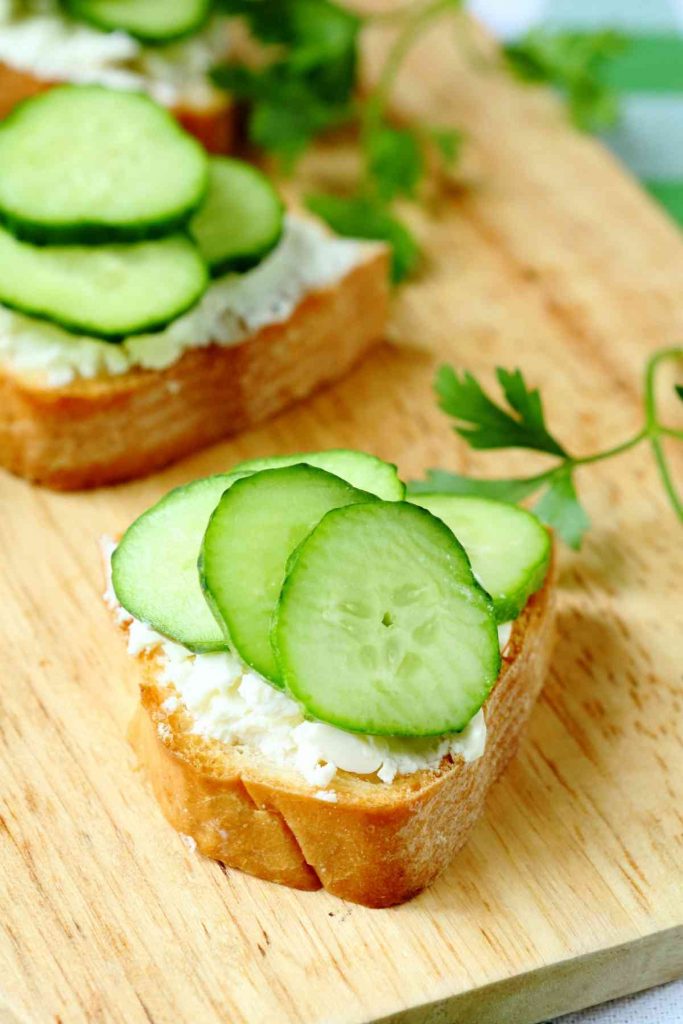 Like open sandwiches, cucumber canapés are quick and simple to make. With just a handful of ingredients, these pretty appetizers are ready to serve.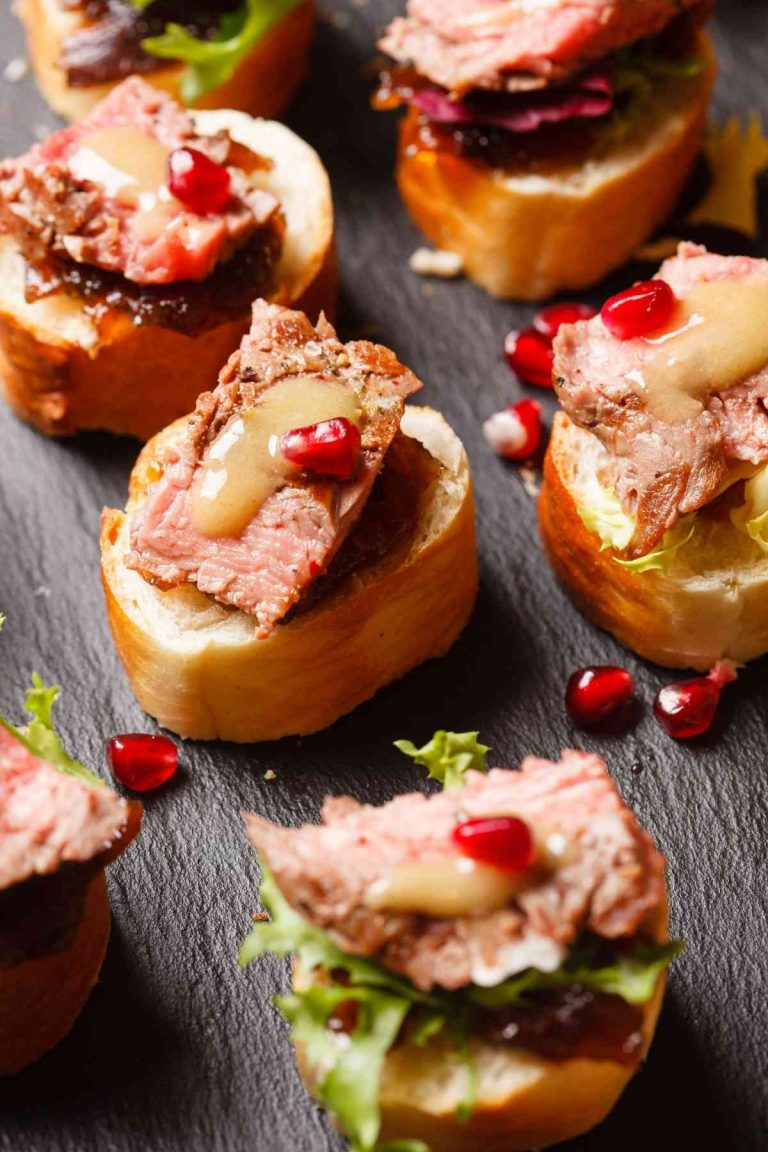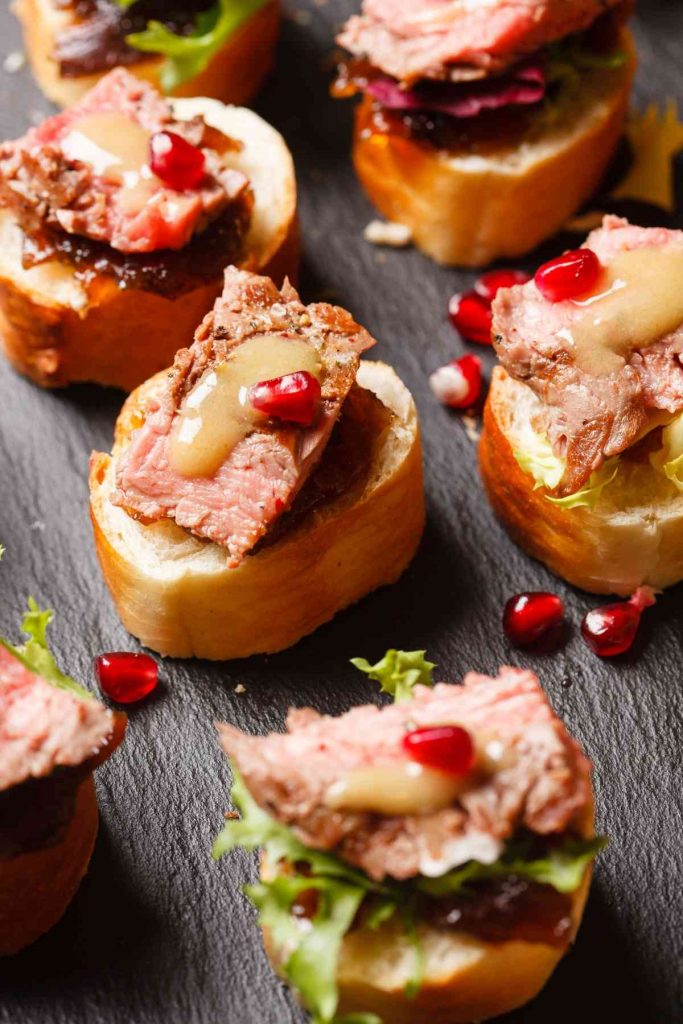 Served on a crostini base, steak tartare is a flavorful canapé that always makes a splash. With mustard, olive, and caper tartare, these impressive bites are always a hit.
Easy to put together and fun to eat, these Ritz cracker canapés are perfect for a party. With just 4 ingredients, these are the easiest canapés you can prep.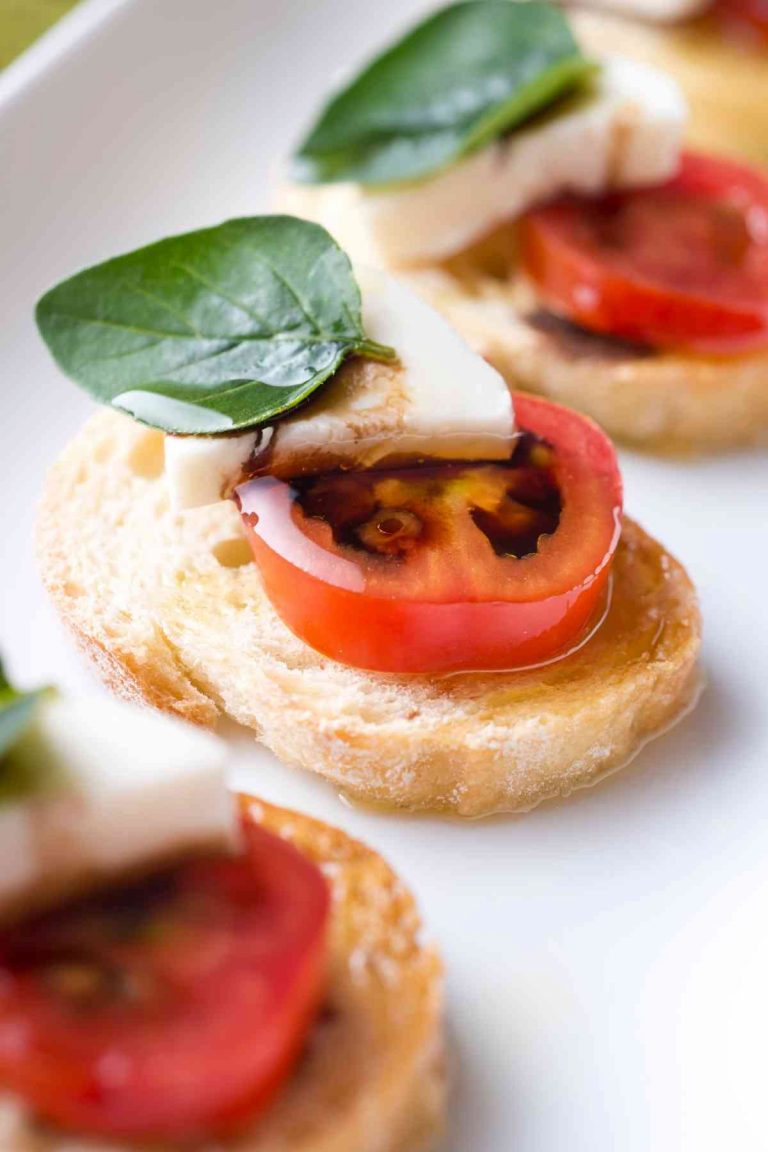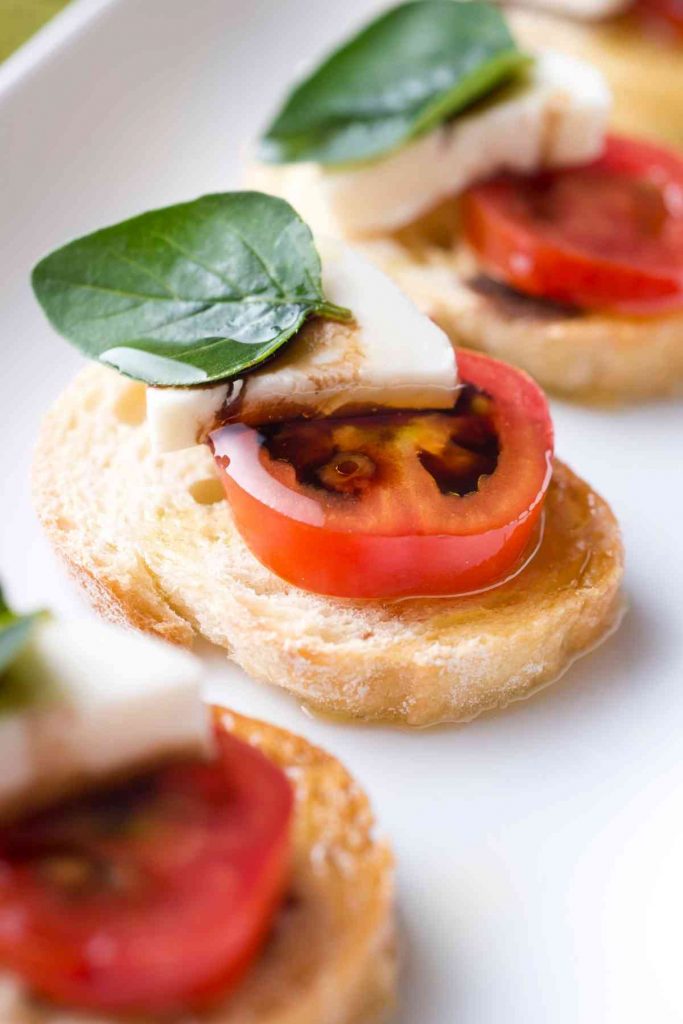 Made with slow-roasted cherry tomatoes, fresh basil, and fresh mozzarella di bufala served over a sourdough toast, this summer appetizer is going to be the talk of the party.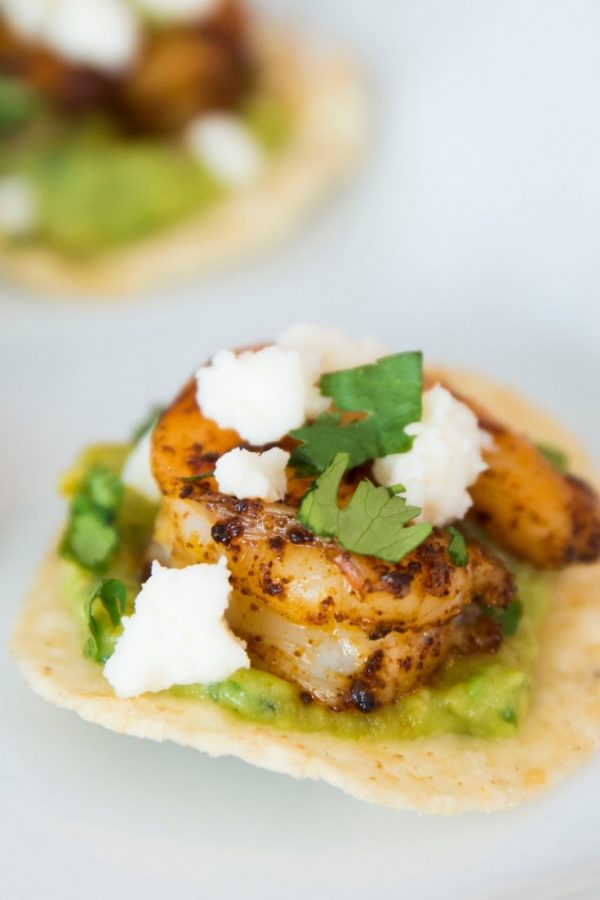 Bite-sized and delicious, these mini shrimp tostadas are irresistible. Bonus: they only take 30 minutes to prepare.
Perfect for your upcoming brunch event, these egg salad canapés take only 10 minutes to make and they never stay on the serving dish all that long.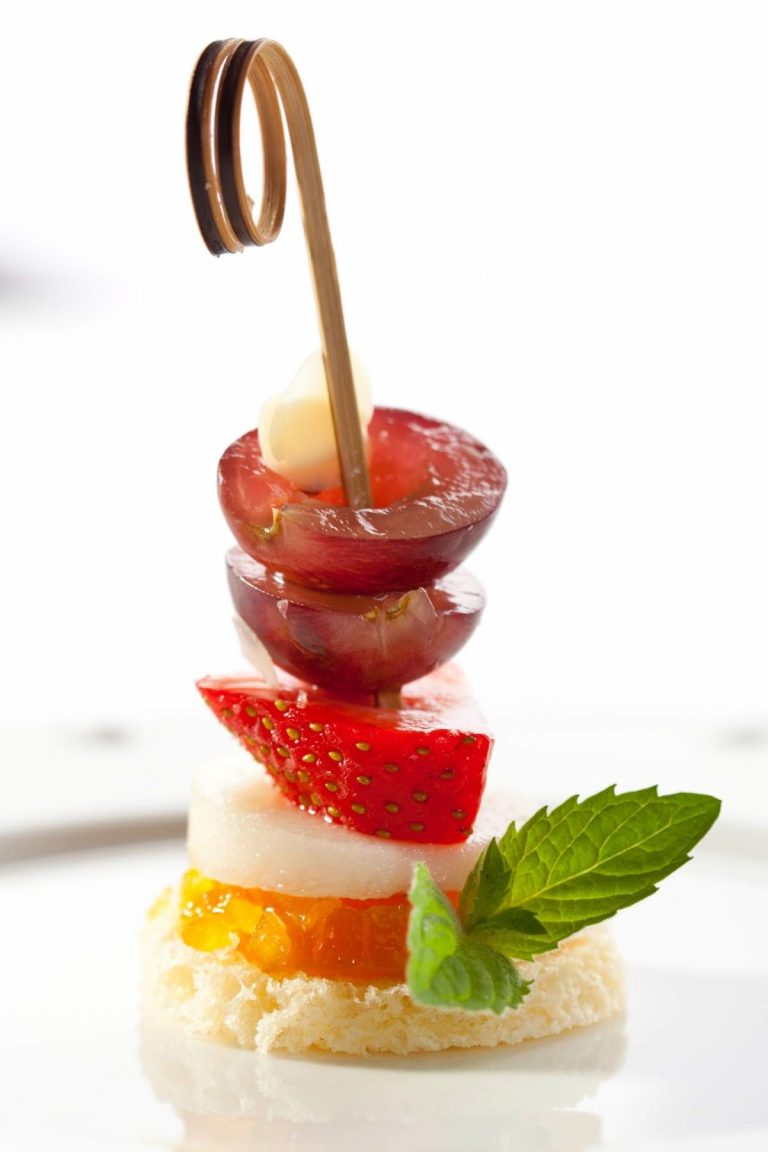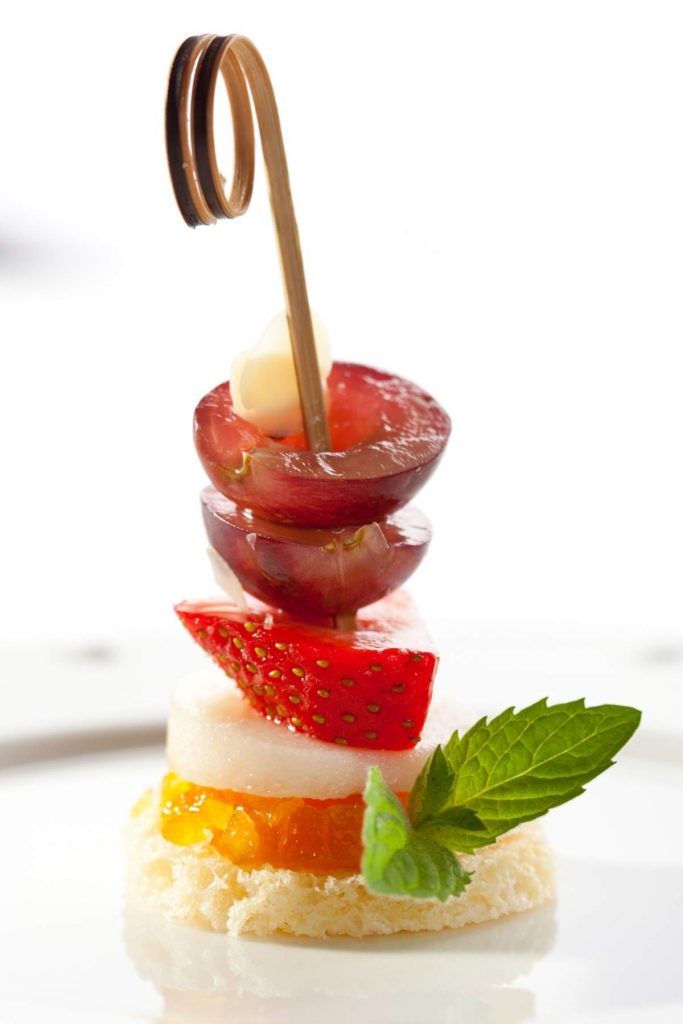 These adorable skewer appetizers are almost too cute to eat! Perfect for entertaining, these tasty appetizers are always a hit.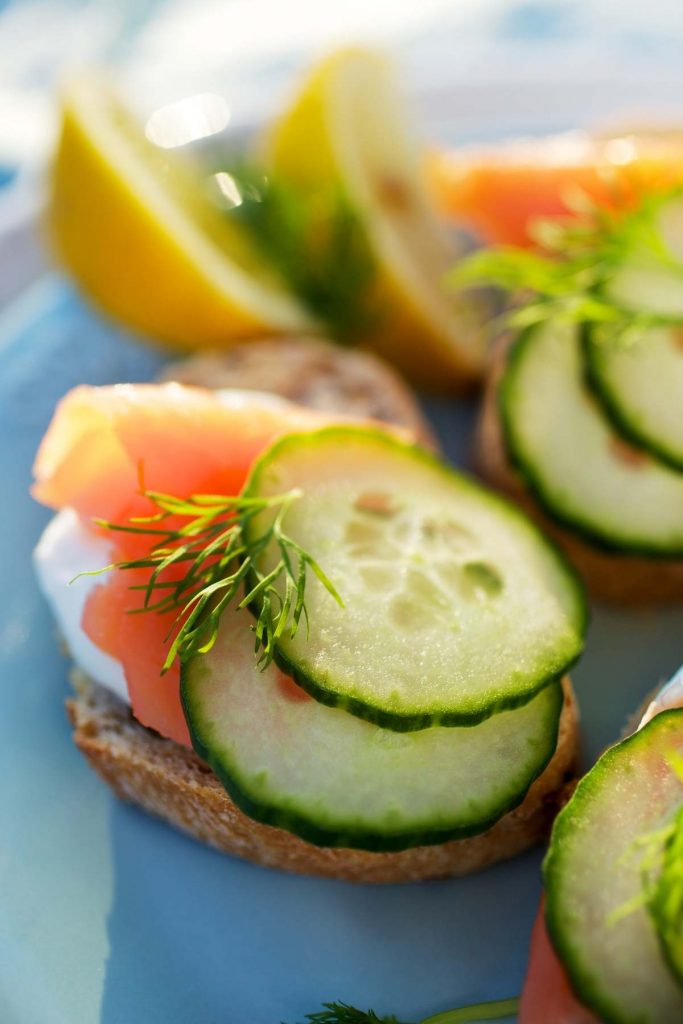 Made with delectable smoked salmon, cream cheese, and a crunchy crostini base, these canapés are as impressive as they are delicious.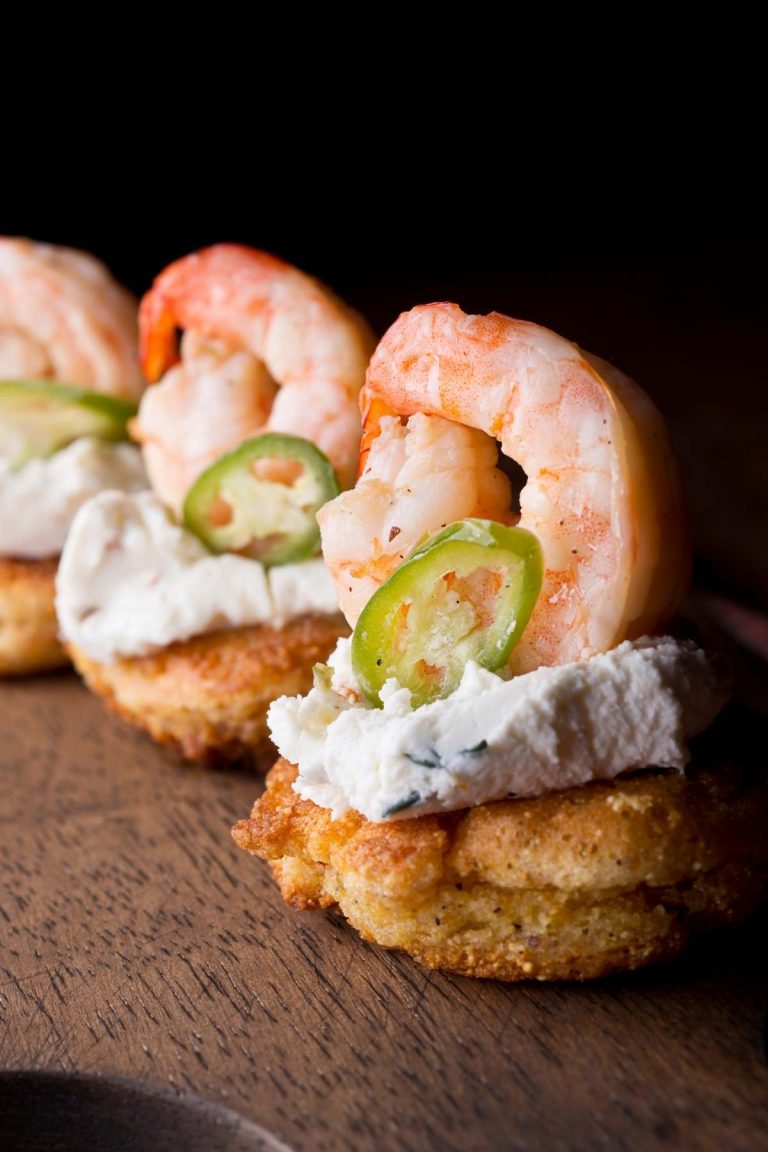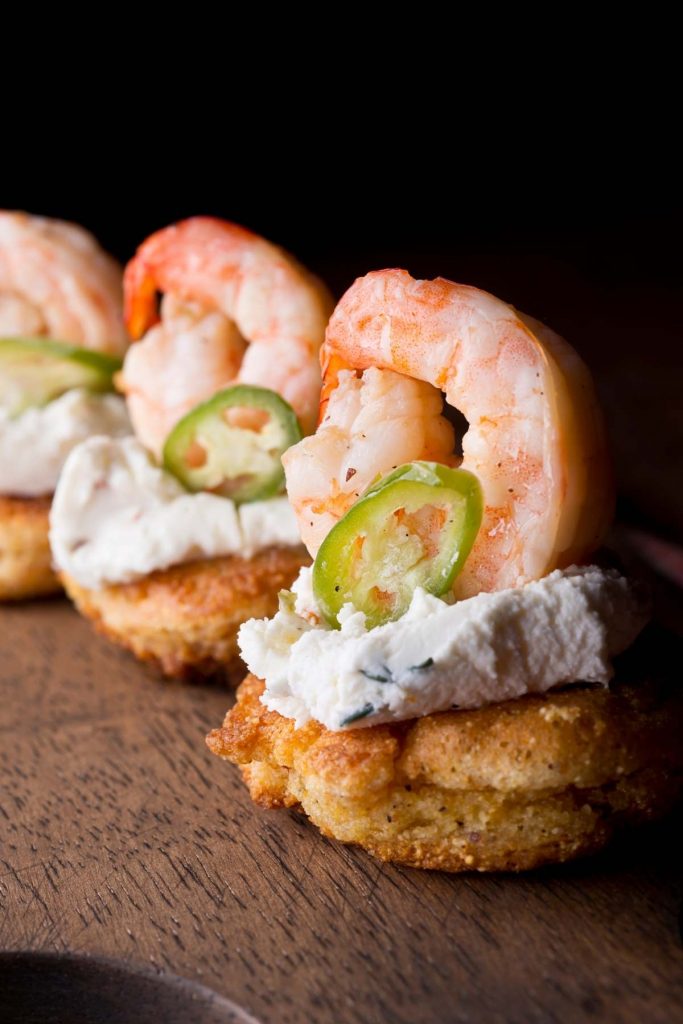 When the shrimp canapé platter comes out, everyone gathers round real quick! Happens every time.
Want to serve up something delicious that everyone can enjoy? These vegan canapés take no more than 5 minutes to prepare and they're so delicious. Perfect for special occasions or holidays, everyone can enjoy these savory bites.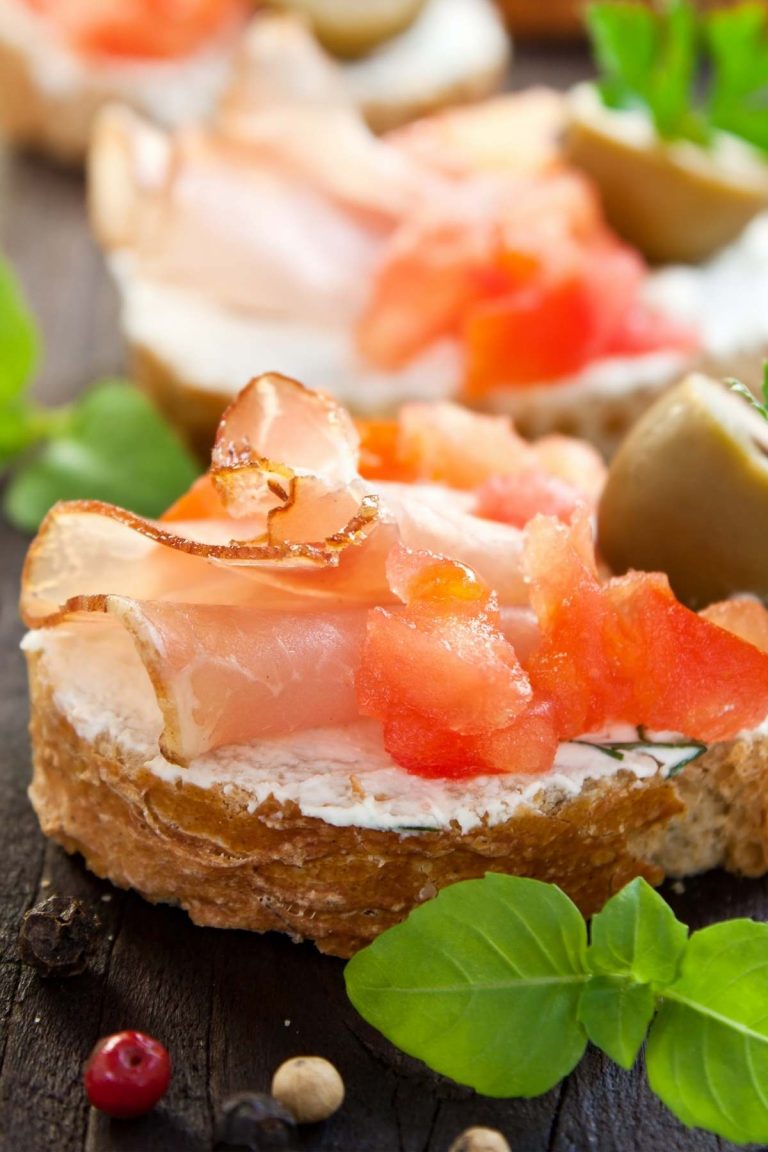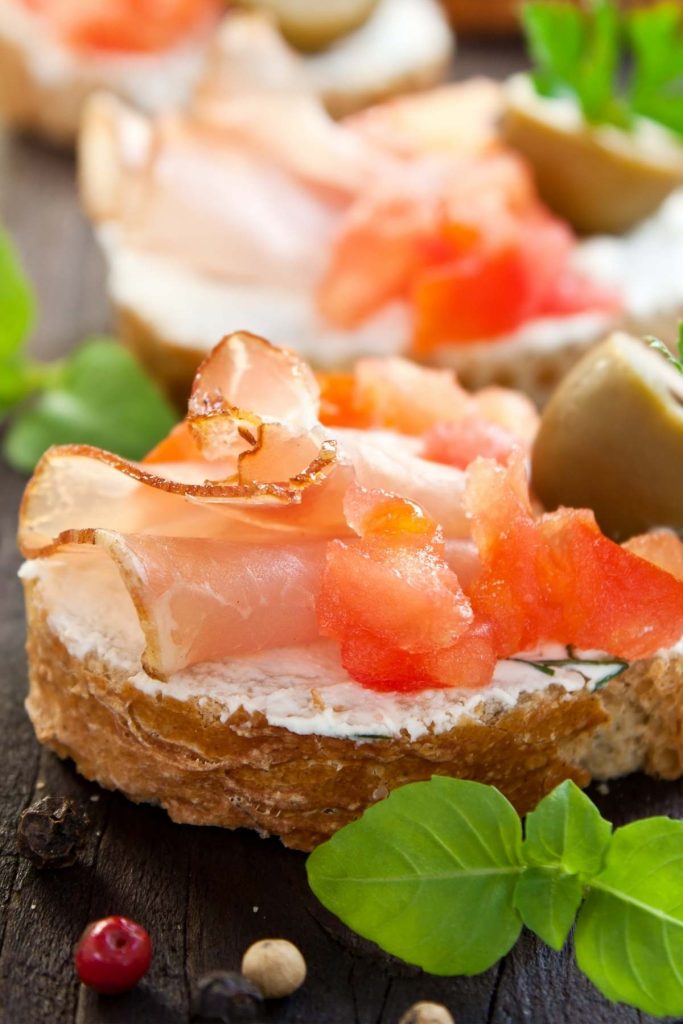 Nothing is better than a make-ahead dish when you're planning a big event! Easy to prep in advance, these yummy conversation starters are ready when you are.
What kind of canapé menu doesn't include crab? With succulent crab meat, cream cheese, mozzarella, green onions, and mayo, these bite-sized appetizers will disappear instantly.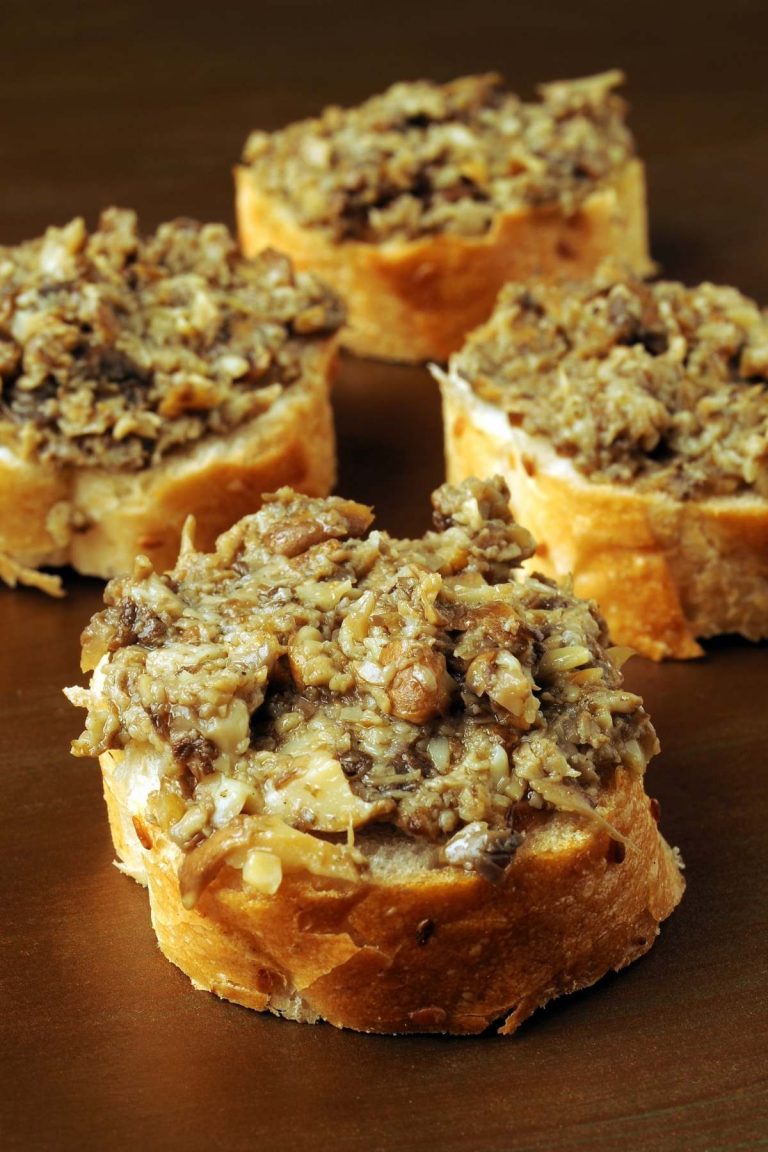 Made with caramelized onions and sautéed mushrooms with bacon and cheese, topped with parsley, these warm appetizers are a real treat. The crowd will devour these in no time.
Made with slow-cooked or braised beef, bacon, red wine, sun-dried tomatoes, and olives, these bites pack quite a bit of flavor for something so tiny.
Quick and savory, these traditional Italian cananpés are sure to impress your guests this holiday season.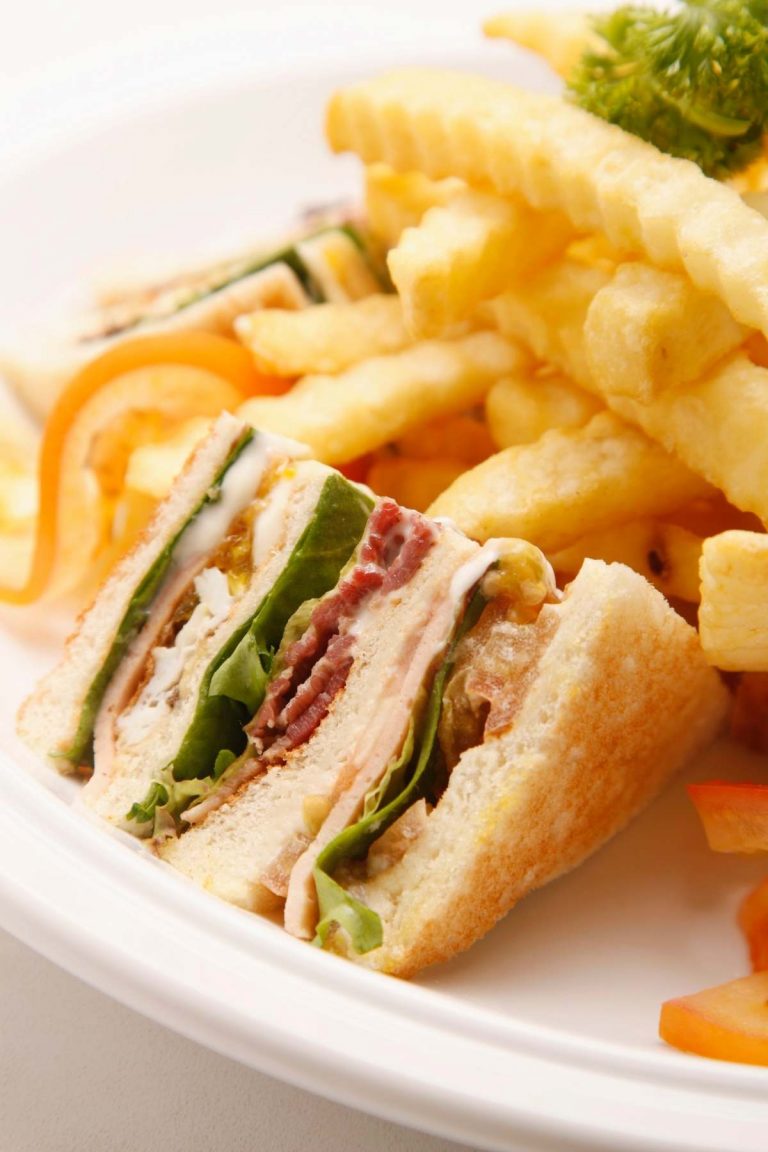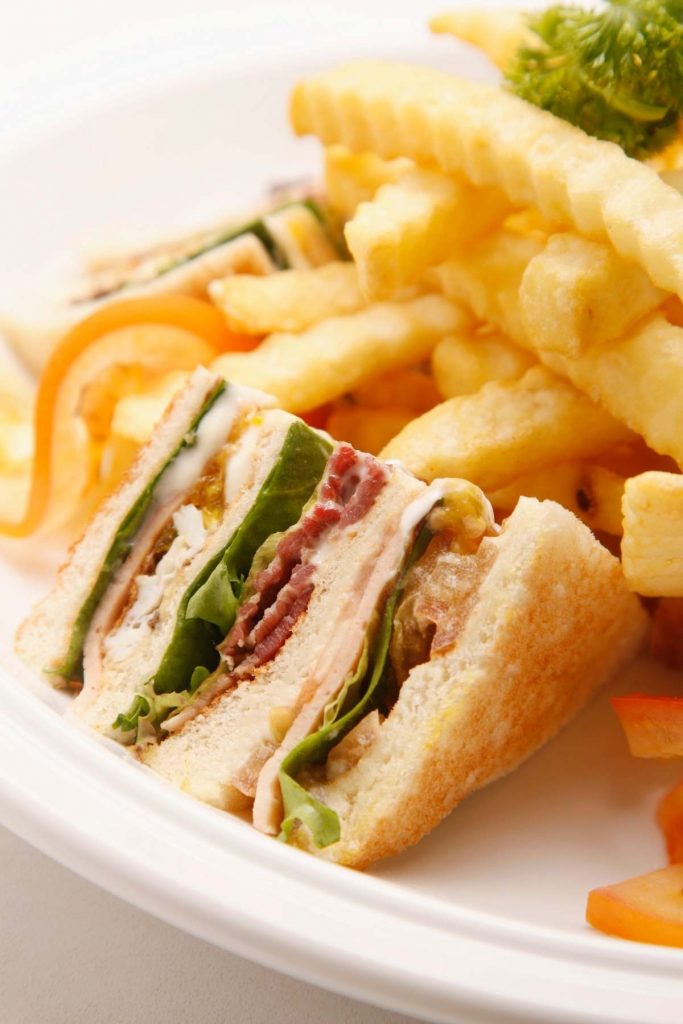 Mini sandwiches are so adorable and versatile. Stuffed with egg filling, smoked salmon, or roast beef, these cute triangular appetizers always get all the attention at the party.
Served with creamy goat cheese topped with seasonings and pesto, we highly recommend offering a dry white wine to pair with this tasty canapé.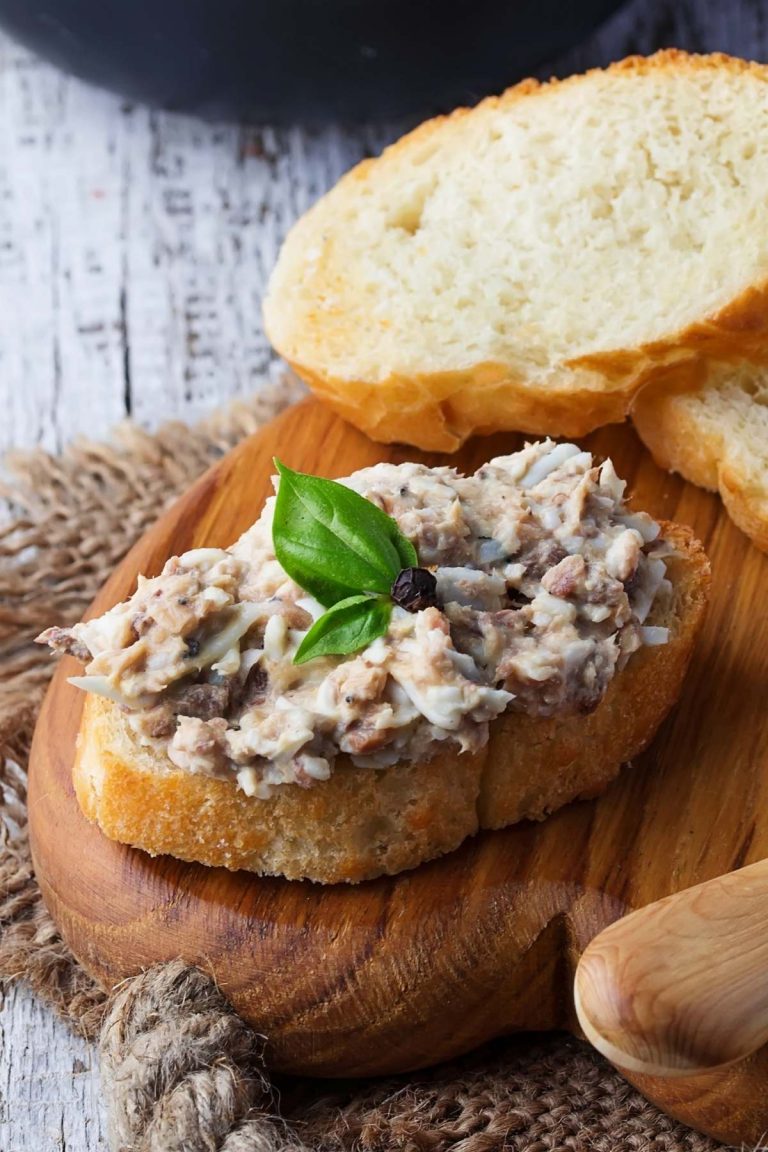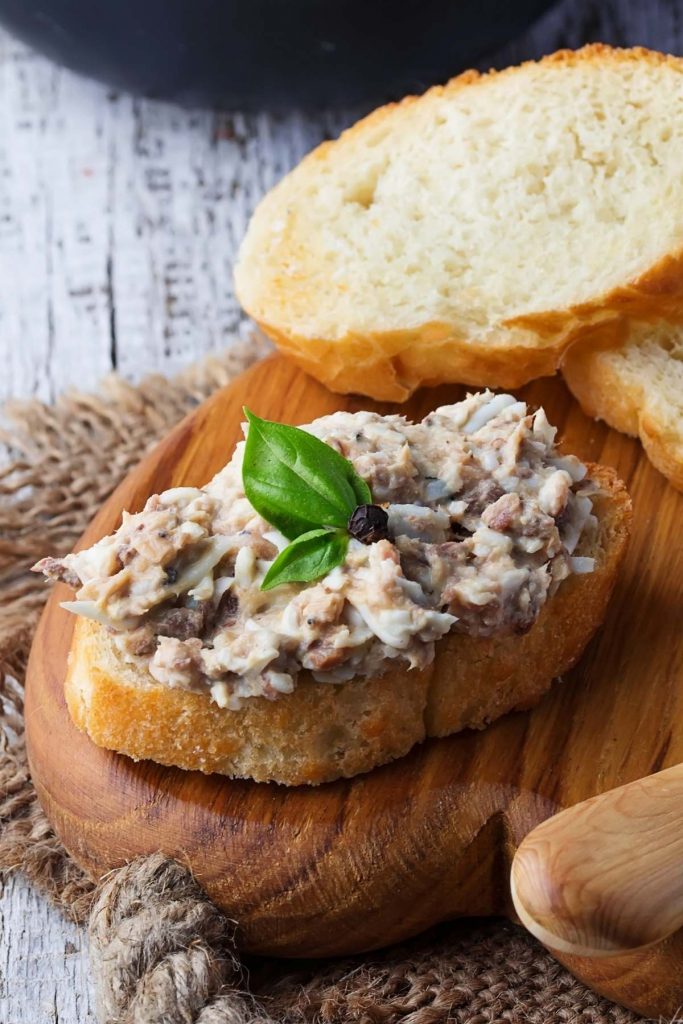 High in protein and loaded with flavor, these tuna and egg canapés over toasted baguette slices are so delicious, your guests will swoon.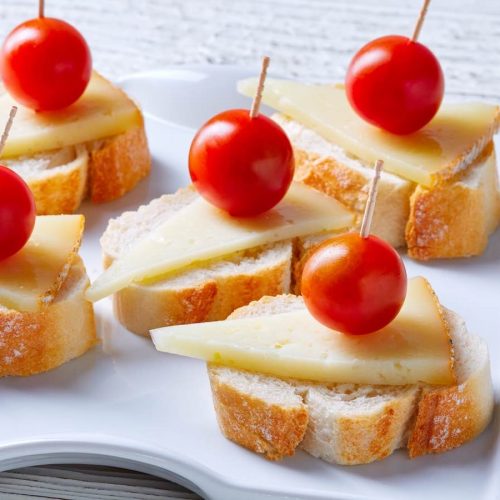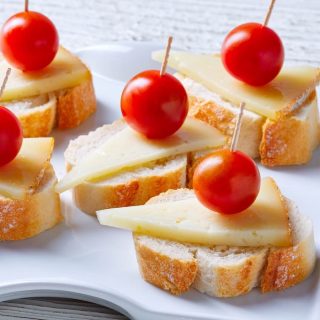 Easy Canape Recipe Collection
This crostini is an easy and delicious canape recipe made with simple ingredients that pack in some big flavors! All you need is sliced bread, olive oil, Spanish Queso Manchego, and other favorite toppings to make a party platter or delightful finger food.
Print
Pin
Rate
Ingredients
1

baguette

¼

cup

olive oil

1

block Queso Manchego cheese

your favorite toppings
Instructions
Preheat oven 400°F.

Cut a baguette into 1/4-inch thick slices.

Lightly brush each slice with olive oil and place on a baking sheet in a single layer.

Bake for 6-8 minutes or until lightly toasted.

Let it cool. (You can also store the cooled slices in an airtight container and use them later).

Cut Queso Manchego cheese into thin slices.

Place Manchego cheese on top of the baguette slices and serve it up with your favorite toppings.
Tried this recipe?
Follow or tag us on Pinterest @izzycooking