Have you tried a vegan diet and found the dishes turn out bland or unappealing? We've got you covered! From pancakes to vegan pizza and more, these 28 Best Vegan Recipes for Beginners will elevate your vegan meals to a new level.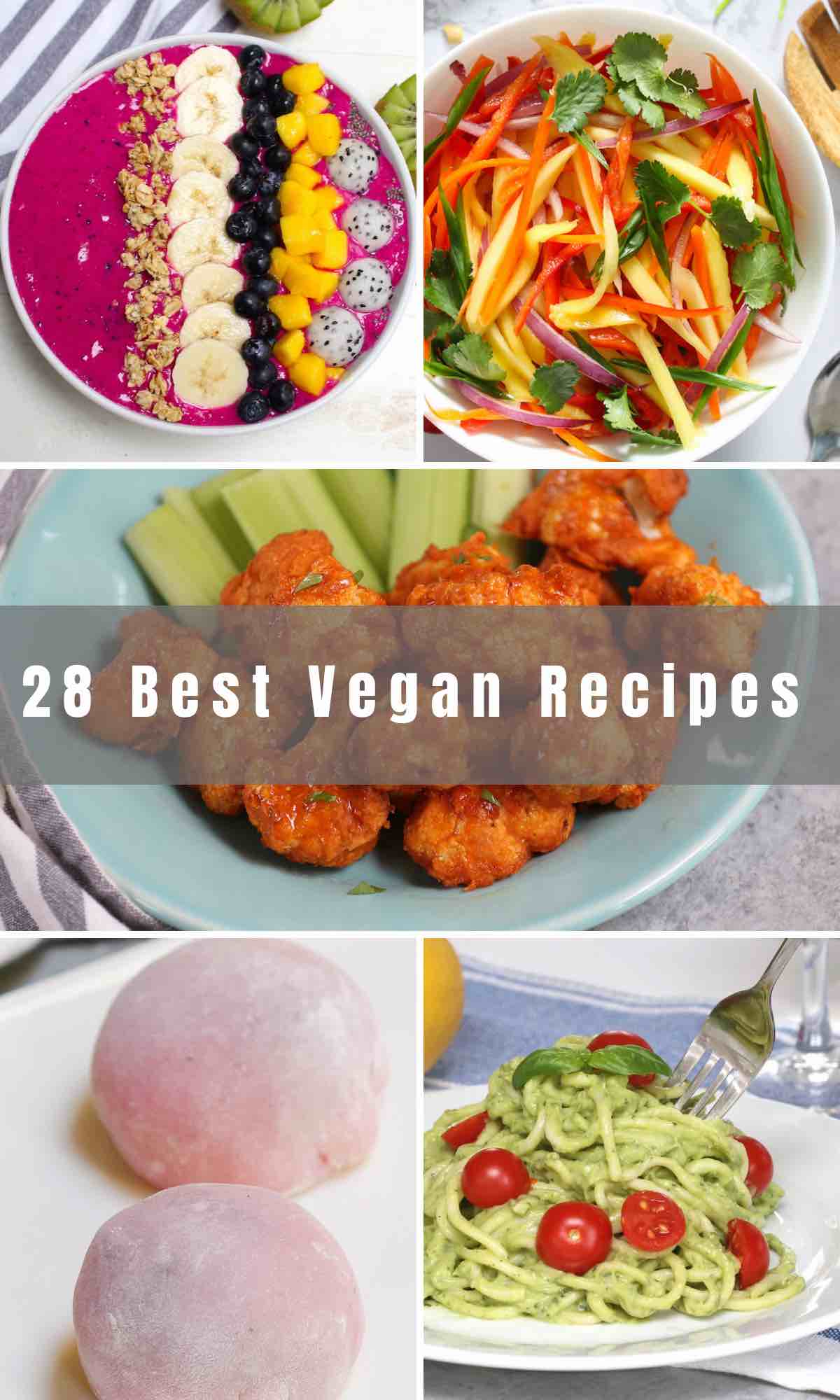 What is a Vegan Diet?
A vegan diet specifically excludes all animal products such as meat, seafood, eggs and dairy. Ingredients extracted from animals like gelatin or honey are also excluded. Reasons for veganism include avoiding animal cruelty or enjoying health benefits such as improved blood sugar and weight loss.
What Can Vegans Not Eat?
Vegans can't eat anything that comes from an animal. That means not consuming: 1) meats such as beef, chicken, pork or lamb; 2) seafood such as fish or shellfish; 3) dairy such as milk, butter, cheese, ice cream or eggs; 4) refined products such as honey or gelatin.
How Do You Make Vegan Taste Better?
There are several ways to make vegan food taste better. You can use more seasonings such as fresh herbs and spices for added flavor. In addition, you can cook ingredients in sauces such as curries or tomato sauce to enhance taste.
Vegan Breakfast Recipes
These vegan pancakes are light, fluffy and perfect for your next breakfast or brunch! You only need a few ingredients like non-dairy milk and vegan butter to make them. Ready in about 10 minutes!
This vegan quiche is made right in a homemade pie crust and loaded with tofu and a mouth-watering spinach mixture. Creamy, cheesy and incredibly tasty!
Stop here for a life changing recipe! These are easily the best eggless vegan waffles you'll ever try! Fluffy on the inside and crispy on the outside – plus they only take 20 minutes to make!
Prepare yourself for this one! The homemade tzatziki paired with homemade falafel is something you don't want to miss. Plus, it's simple and easy to make!
Vegan Dinner Recipes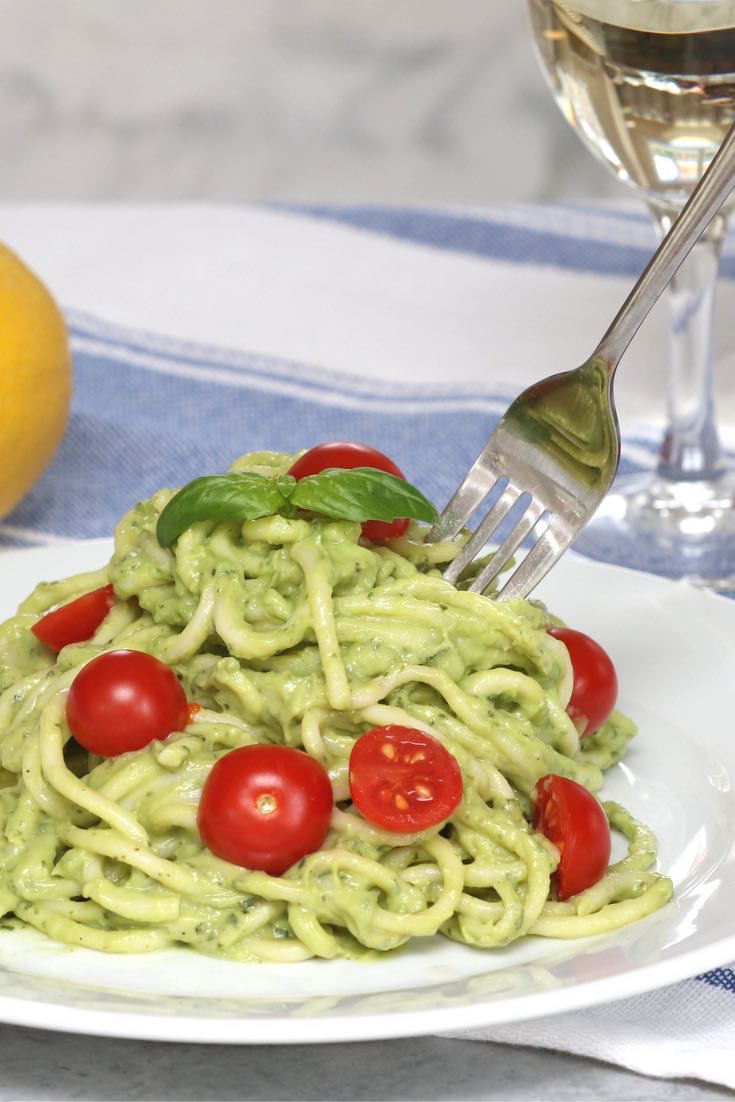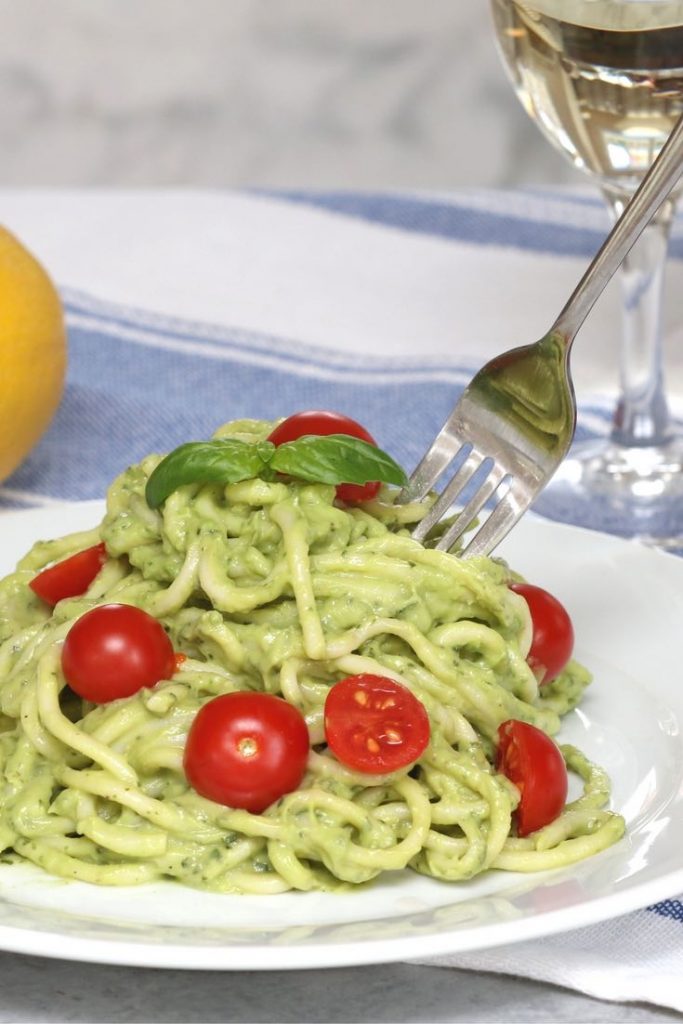 Impress your guests with this avocado pasta! Ready in just 15 minutes, this dish is nothing short of elegant! Creamy, full of flavor and made with basil, avocados, garlic, lemon, and olive oil. 
Beautiful and bursting with flavor and color – this healthy recipe is a must-try! Mango salad with peanut dressing only takes 15 minutes to make and is perfect year-round.
Don't worry if you've never made sushi before, this recipe shows you how to do it easily! Fillings such as sweet potatoes and avocados are rolled in sushi rice with seaweed. So good!
This tasty vegan pizza is made right in the comfort of your home. You'll especially love the vegan mozzarella cheese topping with fresh basil, marinara sauce and Italian seasonings.
This creamy mac n cheese uses non-dairy milk, cashews and broccoli for a delicious main dish. You can also use gluten free noodles here too.
It's a Buddha bowl like no other using sweet potato and chickpeas drizzled with a green mojo sauce. This dish is hearty, rich in protein and full of tangy flavors!
In the mood for a delicious pasta dish? This mushroom stroganoff uses fresh mushrooms, egg noodles, non-dairy cream and seasonings. This comforting meal comes together in just 20 minutes.
Craving a burger without the work? Then you've come to the right place! These veggie burgers are easy to prepare using beans, seasonings and other ingredients. Healthy and satisfying!
When you crave Asian flavors, try this vegan stir fry! It's made with tofu and bok choy with garlic and black bean flavors. Serve it up in rice bowls or with noodles for an easy weeknight dinner.
Easy Vegan Desserts
This refreshing pitaya bowl looks too good to be true! Made with red dragon fruit, it's low in calories and healthy with a beautiful pink color to boot. Make it in just 5 minutes for a healthy breakfast or snack.
Are you craving something completely mouth-watering? Vegan mochi is the answer! These Japanese treats use rice flour to produce a sticky and chewy sweet you can easily make at home.
Rich, creamy, and homemade! This vegan ice cream is easy to make with just 5 ingredients! Plus, you can make just about any flavor you crave including strawberry, chocolate, mango or blueberry!
Skip the drive-thru lane and make your very own donuts at home! This recipe is baked, not fried, but they taste just like your faves!
Healthy and delicious, these cookies are also moist and chewy! You only need bananas, oats and chocolate chips to make them. Best served warm out of the oven!
Here's one for the kids … and adults! All you need are bananas, chocolate and coconut oil for this delicious vegan treat. Add sprinkles, nuts or other toppings for the winning presentation!
If you're a fan of cheesecake, then be prepared to be wowed! This vegan cheesecake will blow your mind with its crunchy almond crust and lemon zest. A healthy dessert that couldn't be easier to make!
Other Easy Vegan Meals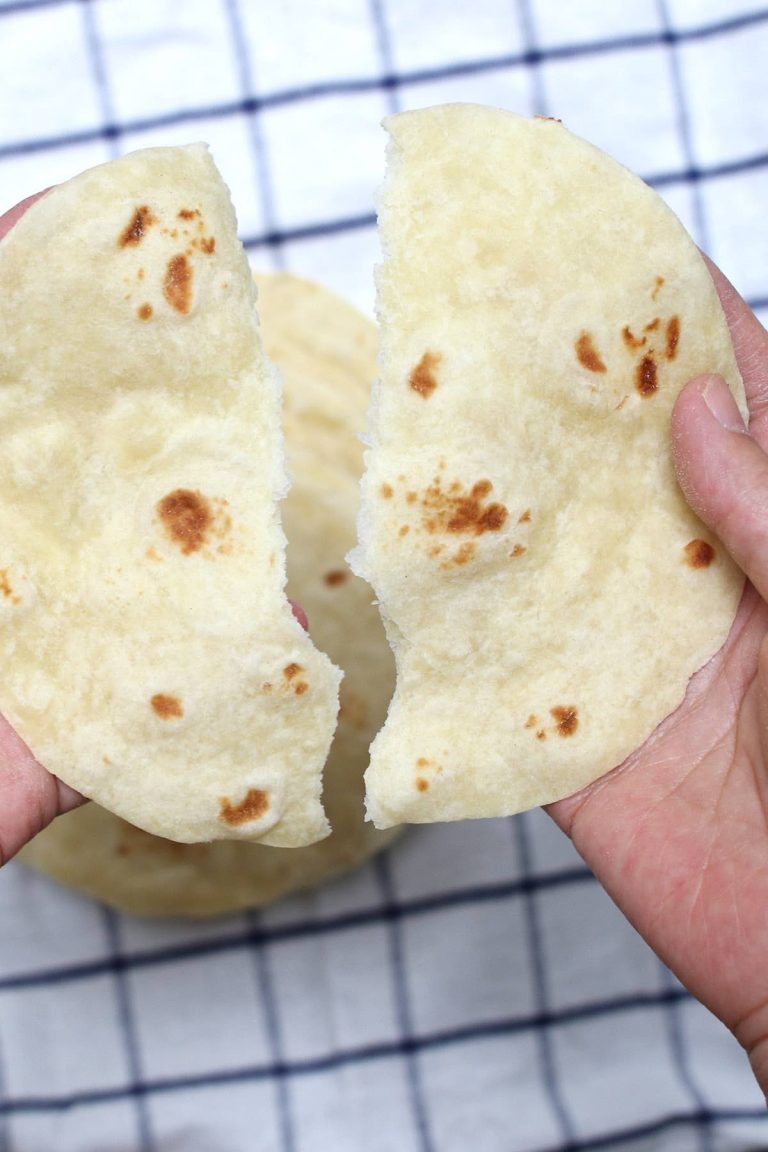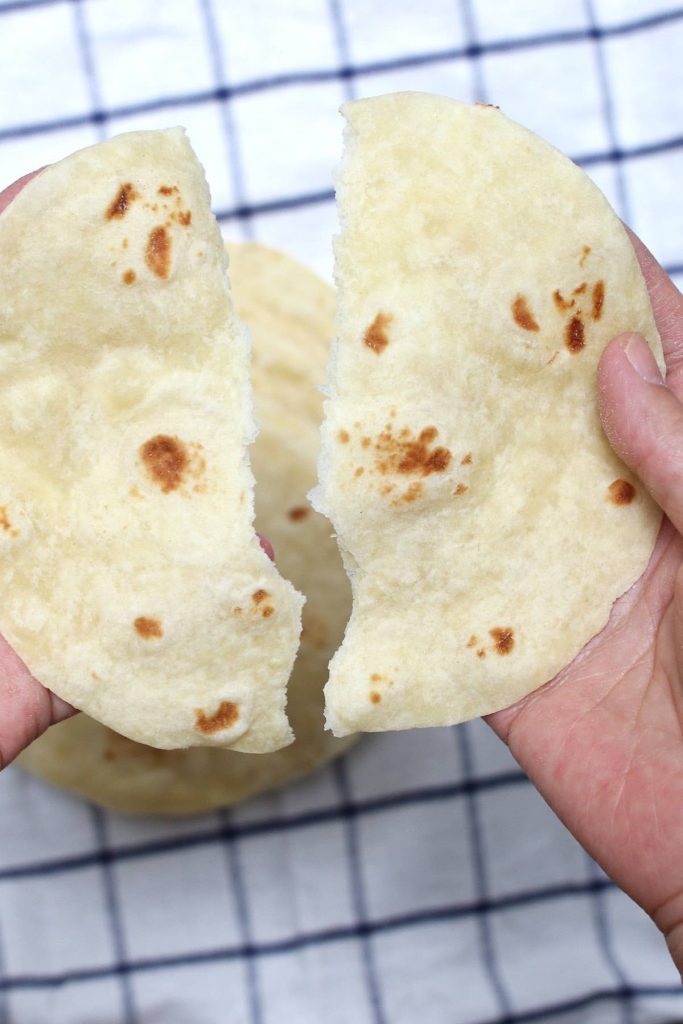 Homemade vegan flour tortillas are a delicious and healthy alternative to storebought varieties. They're soft and fluffy, plus you can make them entirely by hand!
Ever get cravings for Buffalo flavors? Then try this delicious air fryer cauliflower recipe! It combines the right amount of heat with your love for all things vegan!
These spinach wrap tortillas may be your new go to recipe when making tacos, enchilada or quesadillas. They're so much better than storebought, and they're easy to make ahead using just 4 ingredients!
Ready in under 20 minutes, this is hands down the healthiest way to cook eggplant! It comes out soft with browned edges for a vegan flavor sensation!
This vegan lentil soup is packed with protein and greens. Perfect when you need a comforting meal on a cold night. The best part? It's easy to make and budget-friendly!
Vegan chili is hearty in its own way! Loaded with beans, tofu and seasonings, this dish is sure to fill you up! Plus, you can freeze leftovers for easy reheating later on.
Are you ready to make your own carbonara sauce? Just blend cashews and yeast with non-dairy milk and seasonings. Mix with cooked spaghetti for a creamy dinner idea.
Last but not least, this vegan shepherd's pie really hits the spot. It's hearty, flavroful and packed with protein. Comfort food at its finest!
Are Oreos Vegan?
Yes and no. While the ingredients themselves in an Oreo are not derived from animals, these cookies are made in facilities processing milk products. The means they do not qualify for the stricter version of veganism called whole food plant-based due to the risk of cross-contamination.
You May Also Like
Vegan Mango Salad
Mango Salad is loaded with fresh mango, carrots, bell pepper, onions, and crunchy peanuts. Toss it with a rich and creamy peanut dressing for the most refreshing vegan salad!
Print
Pin
Rate
Ingredients
3

large under-ripe mangos

1

large carrot

peeled

1

bell pepper

½

red onion

½

cup

cilantro leaves

1

tablespoon

sliced green onions

1/2

cup

chopped roasted peanuts

peanut dressing or your favorite dressing
Instructions
In a large salad bowl, add sliced mango, bell pepper, carrots, red onion and cilantro leaves.

Mix gently using a wooden spoon.

Top with chopped peanuts and green onions. Serve with peanut dressing and enjoy!
Tried this recipe?
Follow or tag us on Pinterest @izzycooking