High in fiber and big on flavor, turnips are a great alternative to potatoes. They're easy to make and can be enjoyed as a side, or in soups and stews. If you're not familiar with turnips, give them a try! We've collected 10 of the best Turnip Recipes to help you get started.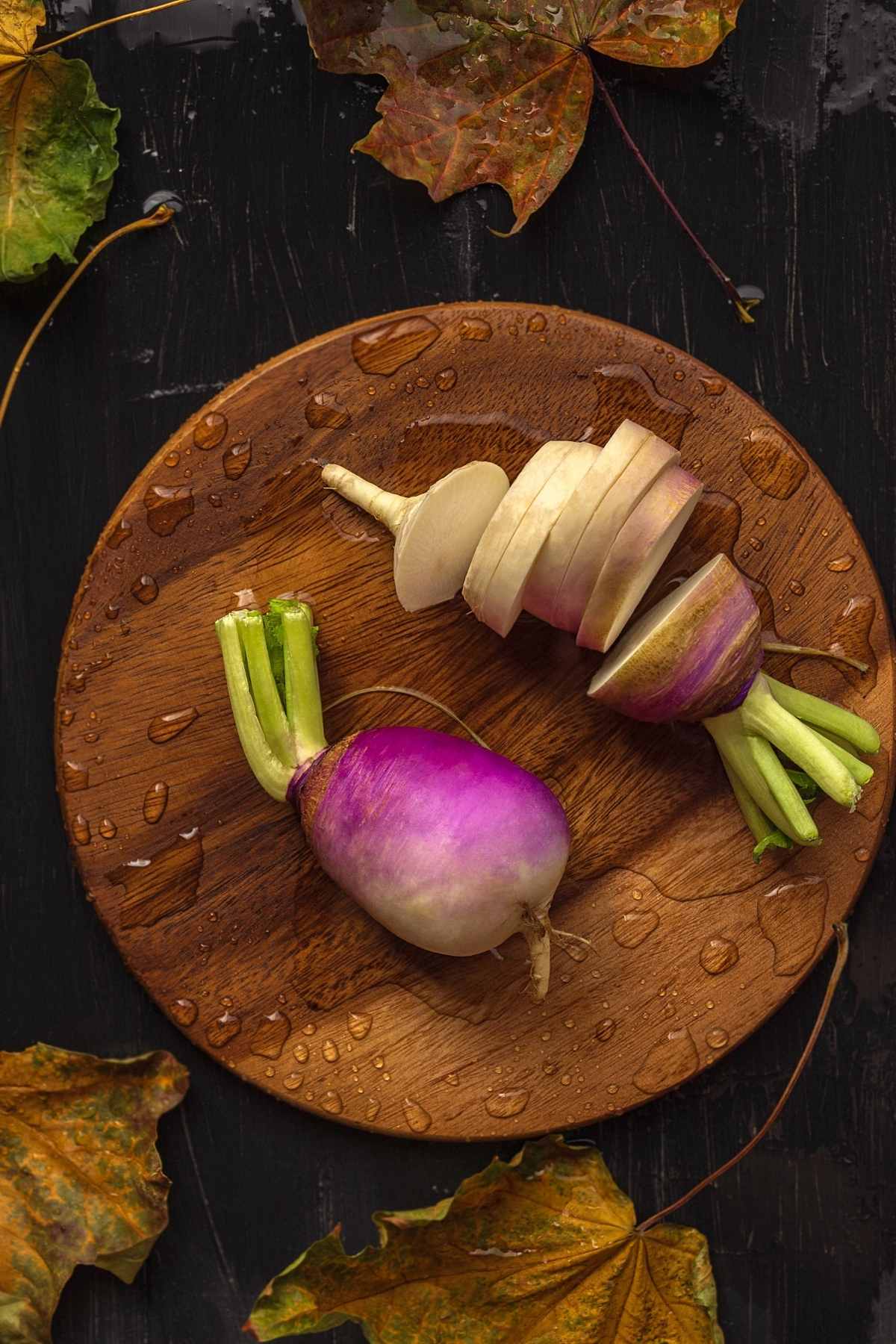 What Are Turnips?
Turnips are a white-colored root vegetable. They can be enjoyed raw or cooked. Raw turnips are crisp, and are often prepared as pickles. Cooked turnips are soft and starchy, similar in texture to potatoes. The tops or greens of turnips can also be eaten.
What Do Turnips Taste Like?
The flavor of turnips can vary. Younger turnips have a bit of a sweeter taste and have been compared to carrots. Older, larger turnips are similar to white potatoes and can be somewhat bitter. 
How to Cook Turnips
Turnips can be boiled, roasted, or pan-fried. They can also be enjoyed as pickles.
How Do You Remove the Bitterness from Turnips?
Some turnips, especially older or larger ones, can have a somewhat bitter flavor. A potato added to the pot of water with the turnips while they cook can remove the bitter flavor. Set a pot of water over medium and let it come to a boil. Cut the turnip into chunks and add to the water. Cut a medium potato in half and add it to the water. Boil until the turnip is tender.
Best Turnip Recipes
This savory turnip dish is traditionally served at Chinese restaurants with dim sum. It would be delicious served as a side to roasted chicken. 
If you're in the mood for something different, try these pickled turnips. A large red beet is included in the brine, which gives the turnips a vibrant reddish color. Serve them on your charcuterie board! 
When turnips are roasted, they develop a lovely sweet and mellow flavor. Serve them with the protein of your choice and a bright green or orange veggie. 
Try these tasty mashed turnips the next time you're planning to make mashed potatoes. They're creamy and packed with flavor! Serve them with meatloaf and bright green veg. 
If you purchased turnips with the greens attached, save them and use them in this soup! They pair well with other vegetables and are a nice complement to the savory saltiness of the sausage. 
If your goal is to reduce carbs, make these crispy baked turnip fries instead of using potatoes! One cup of turnip has about 4.2 grams of carbs, while white potatoes have 13.5!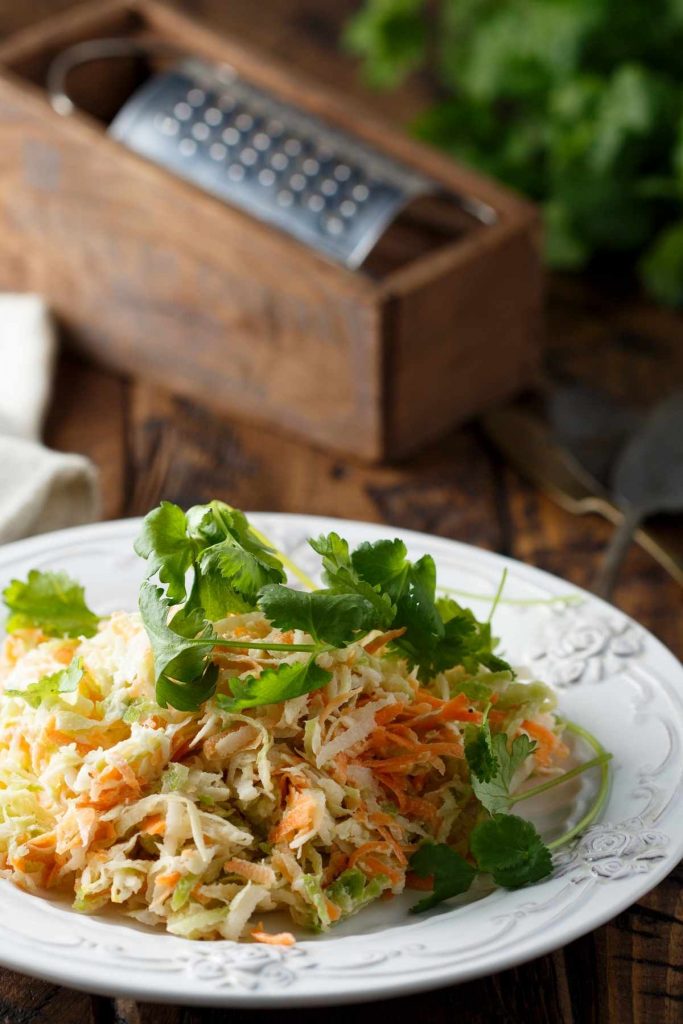 This tasty salad is full of vibrant color and takes just 10 minutes to prepare. Serve it alongside grilled meat at your next barbeque!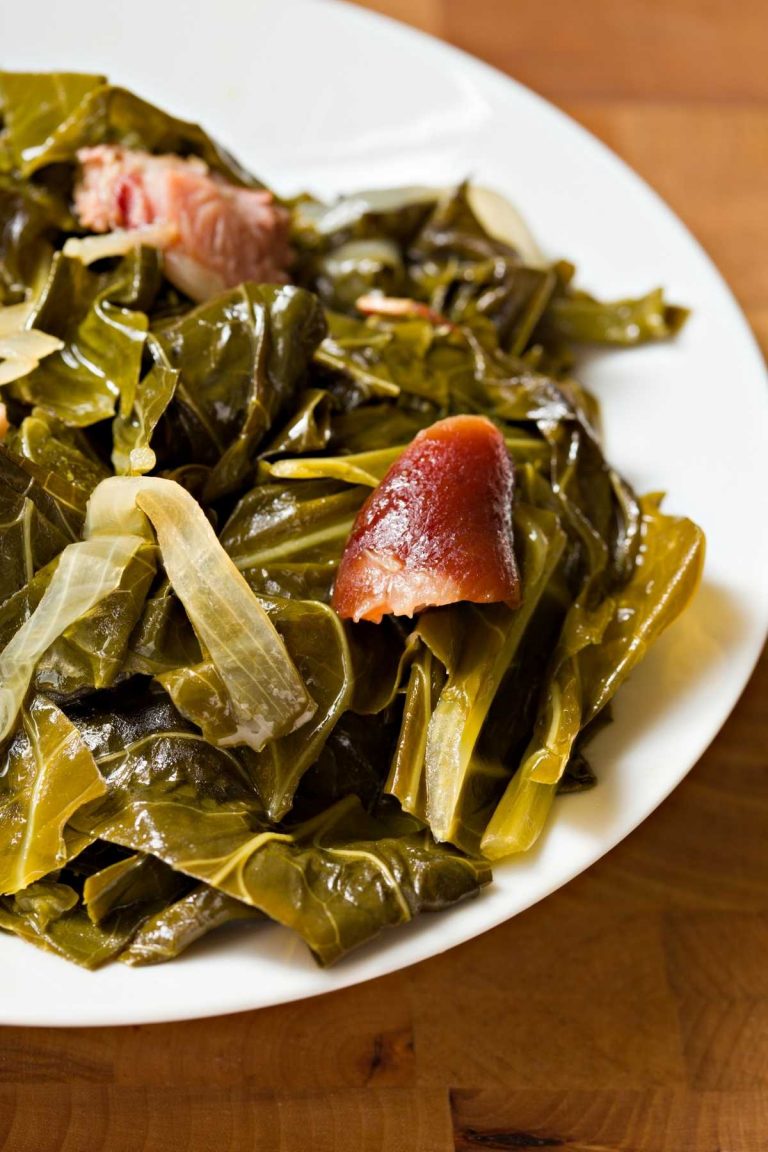 When you're in the mood for something comforting, you can't go wrong with soul food! The prep time for this dish is just 15 minutes, and then it simmers for a few hours on the stovetop. Enjoy it with some hot-buttered cornbread! 
When you use an Instant Pot, you'll shave a few hours off of the time it usually takes to cook Southern-style collard greens. They're ready to eat in just 20 minutes!
Light and flavorful, this tasty soup is also vegan! Enjoy it when you're craving something hot and comforting, or serve it as a first course at your next dinner party.
You May Also Like
How to Make Roasted Turnips (Step-by-Step Instructions)
When turnips are roasted, they develop a lovely sweet and mellow flavor. Serve them with the protein of your choice and a bright green or orange veggie.
Print
Pin
Rate
Ingredients
1 ½

pounds

turnips peeled and cut into small bite sized pieces

2

teaspoons

olive oil

⅛

teaspoon

ground sage

kosher salt & pepper to taste

2

teaspoons

butter
Instructions
Set the oven to 425 degrees Fahrenheit.

Combine the turnips, olive oil, sage, salt, and pepper in a mixing bowl.

Roast for 30-35 minutes, or until the vegetables are fork soft.

Remove the potatoes from the oven, stir in the butter, and season with salt and pepper to taste.
Tried this recipe?
Follow or tag us on Pinterest @izzycooking