Whether you're vegetarian, vegan, or simply looking for more plant-based recipes, tofu is an excellent and versatile source of protein.
This soy-based bean curd is delicious when it's cooked well, and we'll explain exactly how that's done below. Read on to discover 20 easy tofu recipes.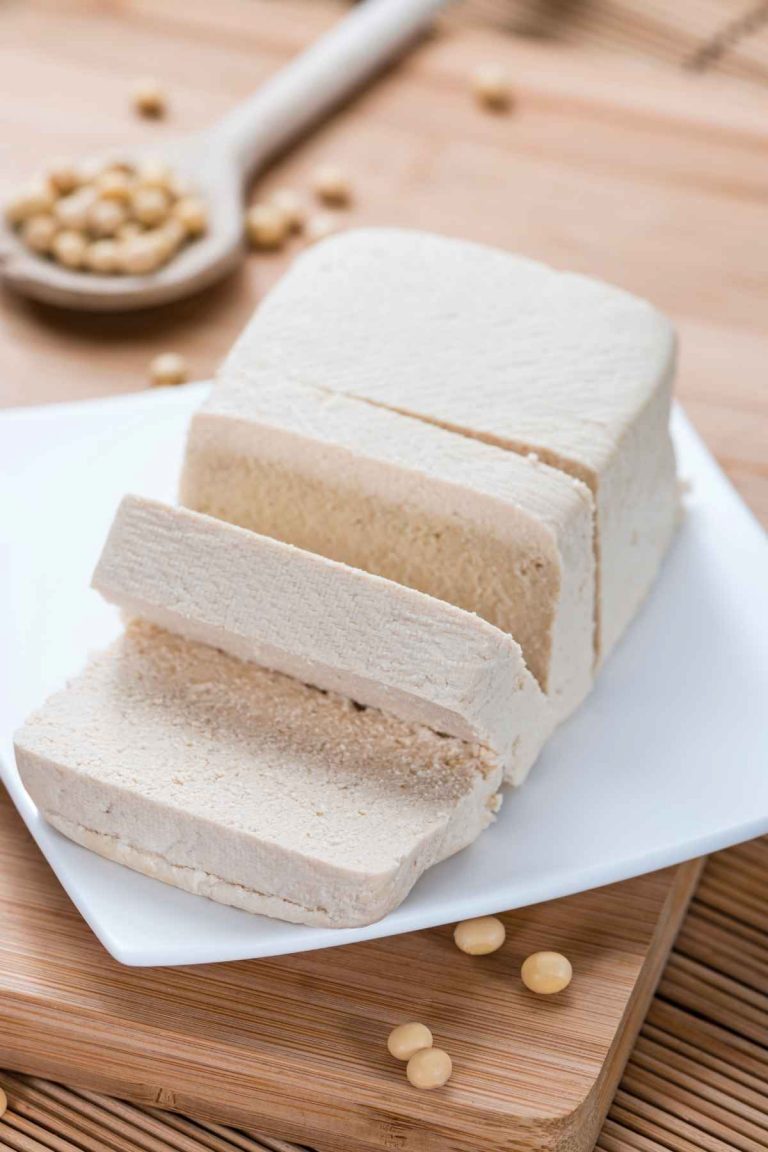 This post may contain affiliate links. Please read my disclosure policy.
Tips for Cooking Tofu
Tofu ranges from soft to extra-firm and certain densities are better suited to certain cooking methods. For example, soft tofu is better for purées, soups and stews, while firm tofu will hold up better when fried or baked.
Just like meat, tofu absorbs flavors if you marinate it. However, it will be soggy if you leave it for more than 1 hour.
To ensure tofu is crispy, wrap it in a clean dish towel and place a heavy pan on top. Allow the excess moisture to drain as long as you can before proceeding with the recipe.
Mapo Tofu is a classic Chinese dish of tofu cubes in an aromatic sauce with ground meat, garlic, ginger, chilies, soy sauce and a fermented broad bean paste. It's garnished with toasted ground Szechuan peppercorns, a splash of toasted sesame oil, and green onions and pairs well with steamed rice.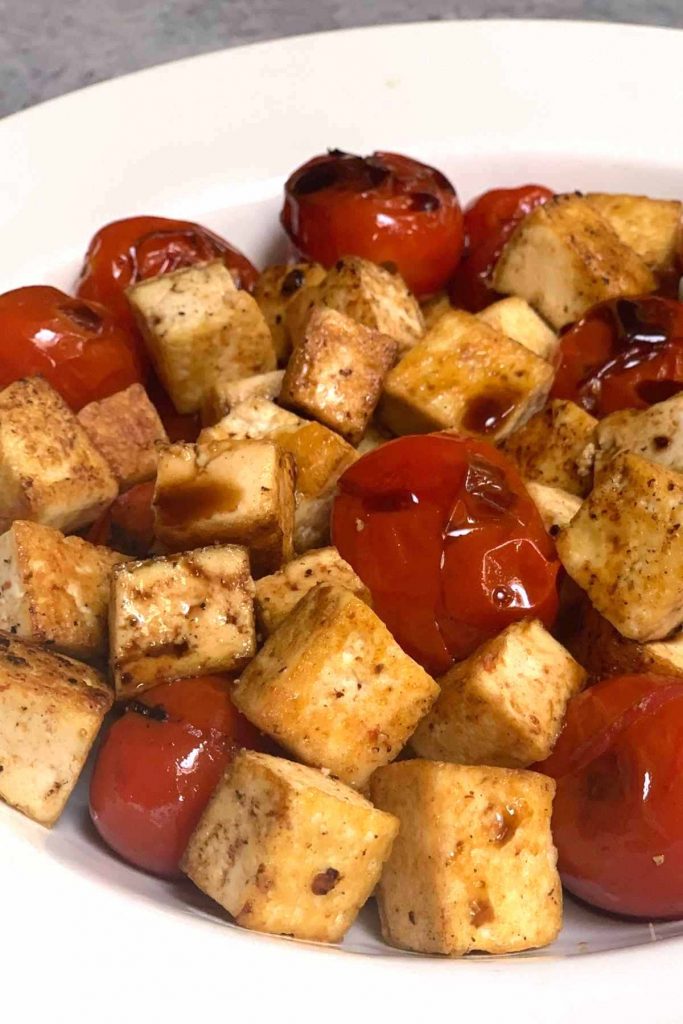 Crispy tofu with balsamic tomatoes is flavorful and versatile. You can easily change up the seasoning and it will be delicious in tacos, Buddha bowls, and soups or on its own.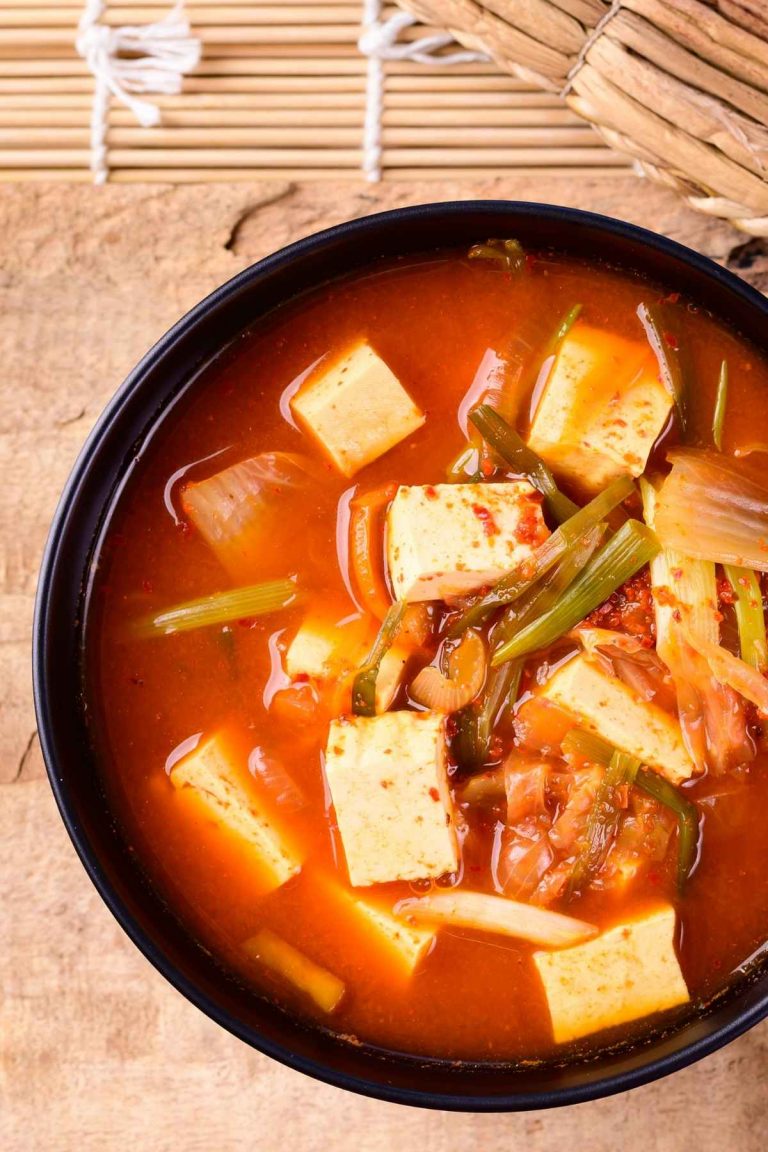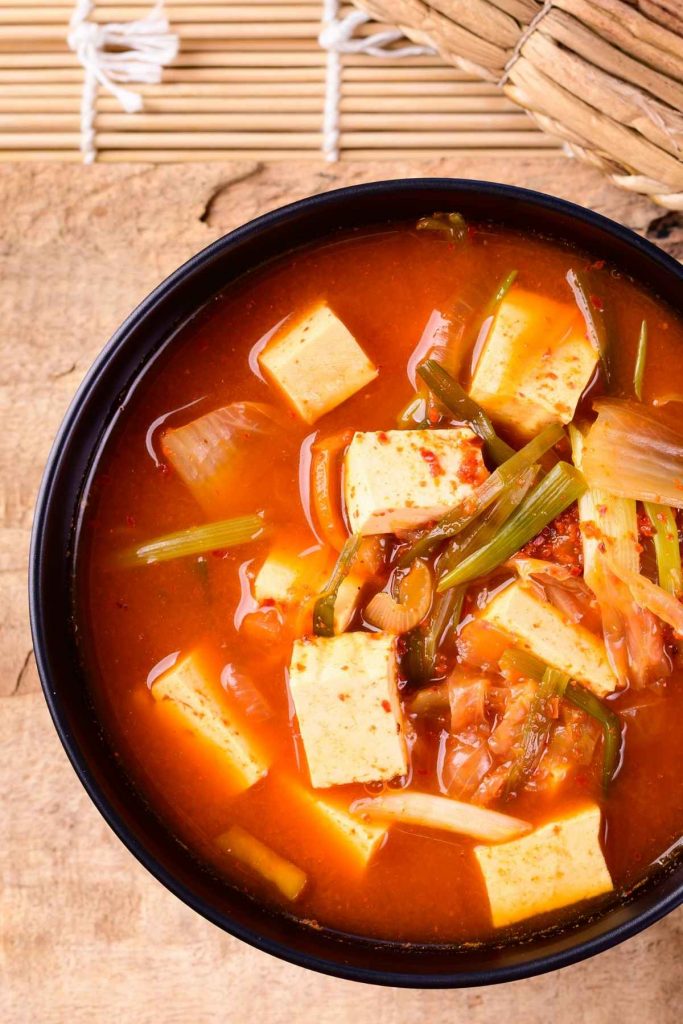 A soup that's ready in just 30 minutes! This Korean staple is made with soft tofu, kimchi, vegetables, and seasonings. It's spicy, tangy and smoky, making it the perfect meal when you're craving something warm and comforting.
Air frying makes crispy tofu a cinch! Follow this recipe to the letter and you'll have deliciously golden and crispy tofu every single time.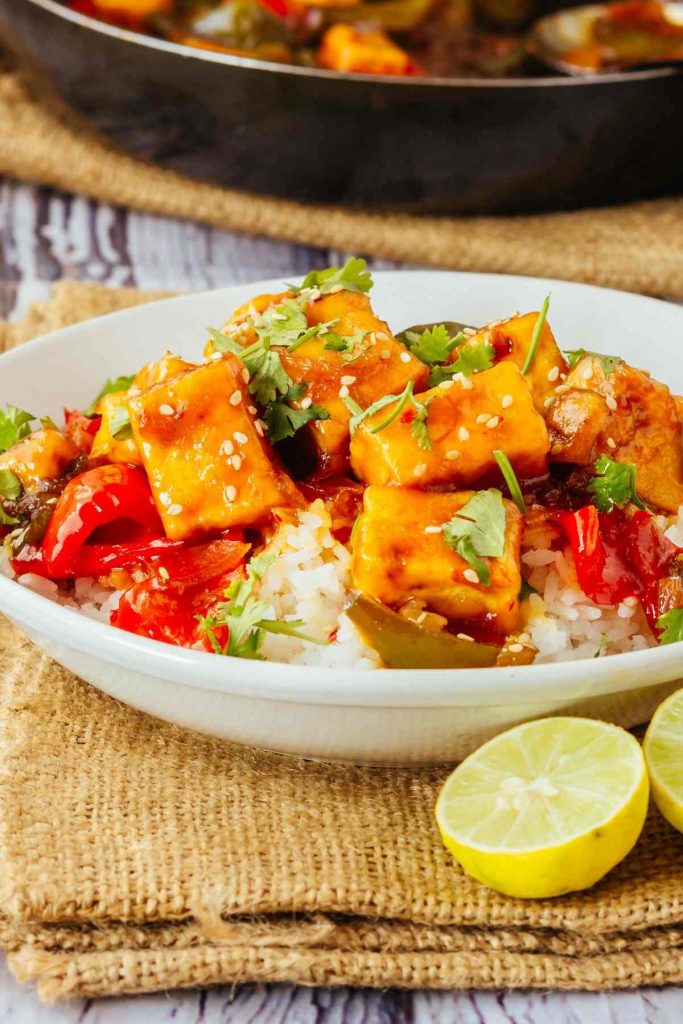 Skip the unhealthy takeout and make this superb sweet and sour tofu instead. It will satisfy all of your cravings and best of all, it's 100% vegan.
Tofu has a neutral taste, but this Asian marinade of Hoisin sauce, soy sauce, ginger, garlic, red pepper flakes, and a little sugar gives it plenty of flavor.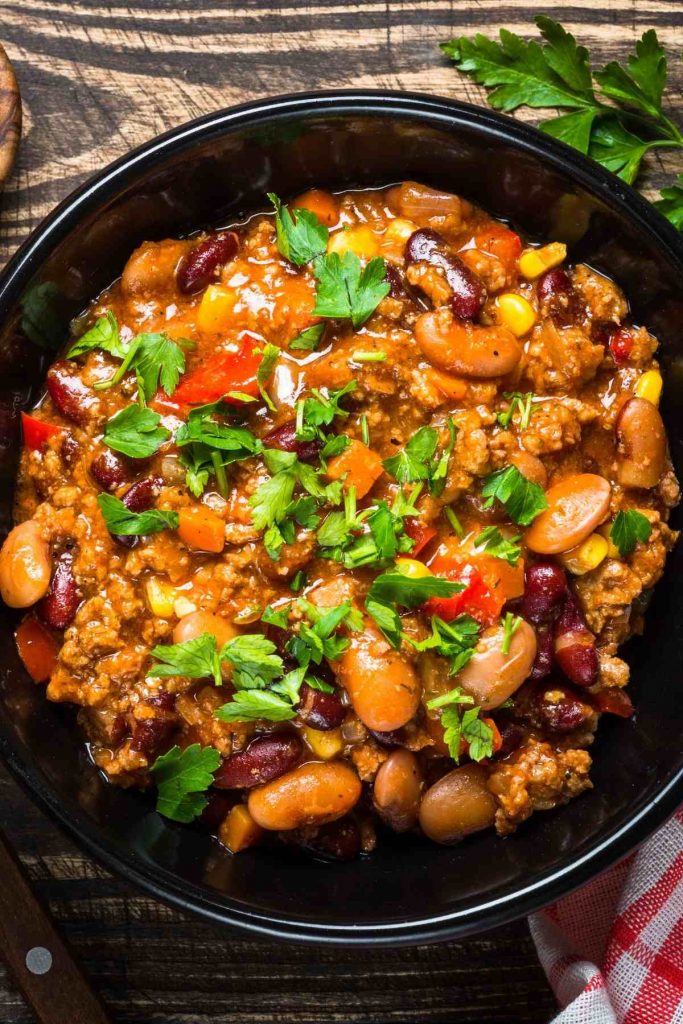 This vegan chili is so good that even meat-lovers will find it difficult to resist. It's satisfying, packed with protein, and will more than deliver on flavor.
Crunchy, colorful vegetables are tossed together with tofu in this delicious soy sesame stir-fry. Just don't forget to press the tofu as this is crucial in achieving that delightful crispy tofu coating.
Homemade teriyaki sauce takes this tofu recipe to the next level. Because tofu takes on the taste of whatever it's cooked with, those beloved teriyaki flavors really shine through. Just add rice and sautéed vegetables and dinner is done.
Ready in 30 minutes, this is a healthier and lighter version of the classic General Tso's Chicken. It's made with sauteed tofu instead of deep-fried chicken, but you can easily make it oil-free. Just follow the recipe's tips and tricks.
These easy vegan tacos are spiced to perfection. Try this for your next Taco Tuesday – you won't be sorry.
These tofu lettuce wraps will work well as a light dinner with sides or as an appetizer. We love the delightful sauce made with soy sauce, lime juice and a little chili paste.
Did you know that tofu scrambles just like eggs? Whip up these tofu breakfast burrito bowls this weekend and see whether anyone spots the difference. They're healthy, satisfying and flavorful.
This could be a great vegan alternative to real turkey for Thanksgiving. It's filling, tasty, and far lower in calories than the real deal.
Make crispy tofu tortilla wraps for lunch this weekend. They're crunchy, tasty, and ready in just 30 minutes!
This tofu broccoli pasta can be adapted easily to suit your mood and taste. Get creative and try different seasonings, vegetables, and pasta.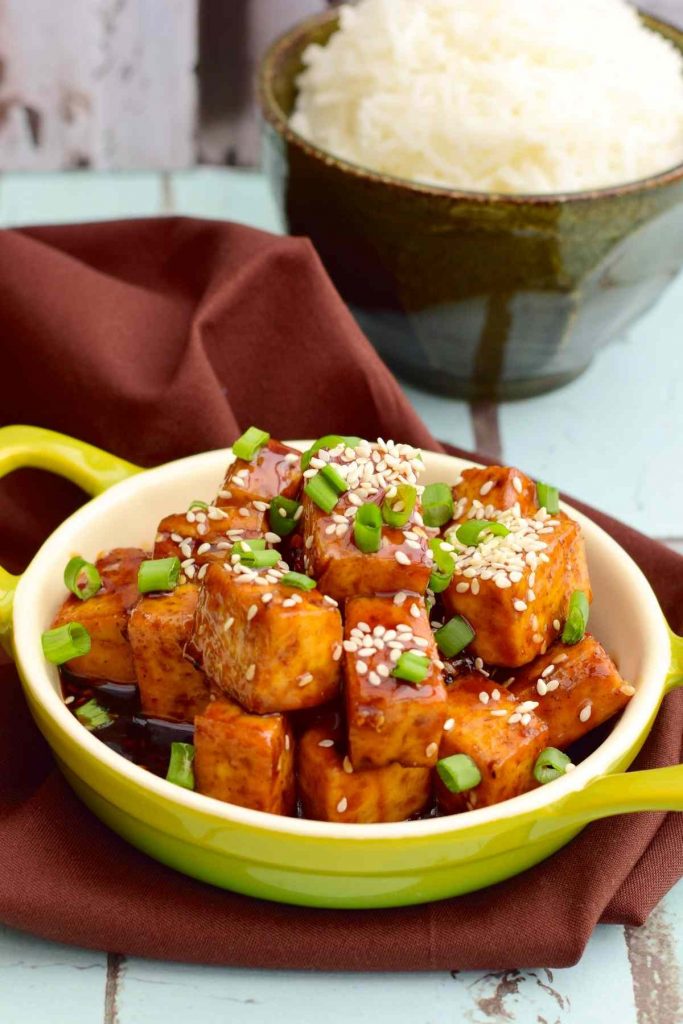 If you don't like tofu, chances are that you haven't tasted it like this. Just ensure that you drain the tofu well, coat it in cornstarch, and you'll have perfectly crispy pan-fried sesame garlic tofu.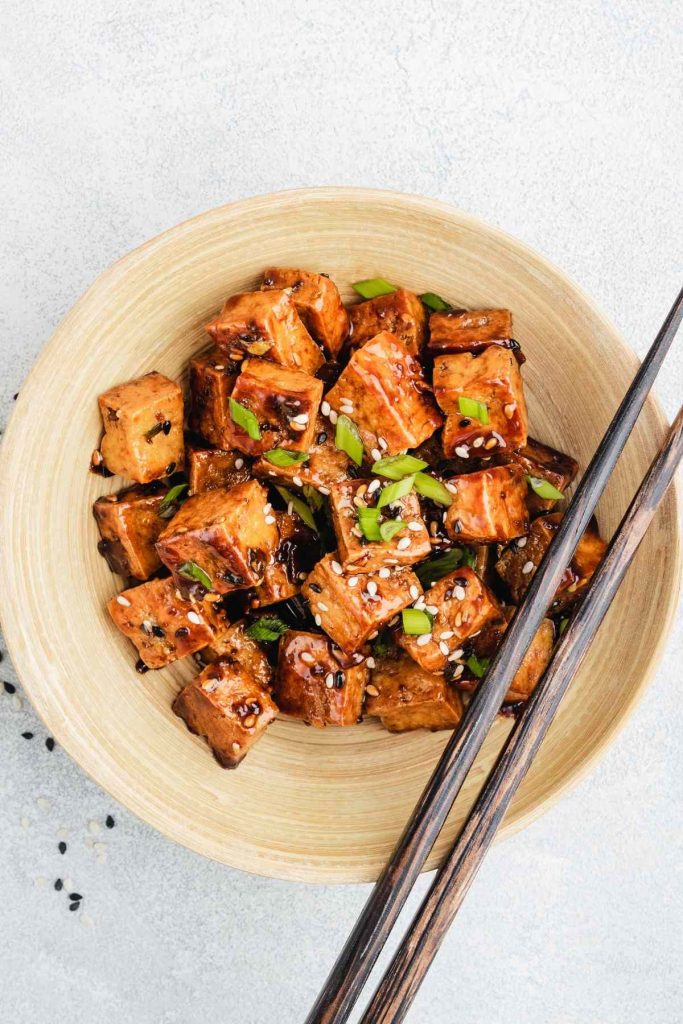 Add this sweet and spicy honey sriracha tofu to salads, bowls, wraps, soups, and more. To make it totally vegan, simply swap the honey with brown sugar and enjoy that rich molasses flavor.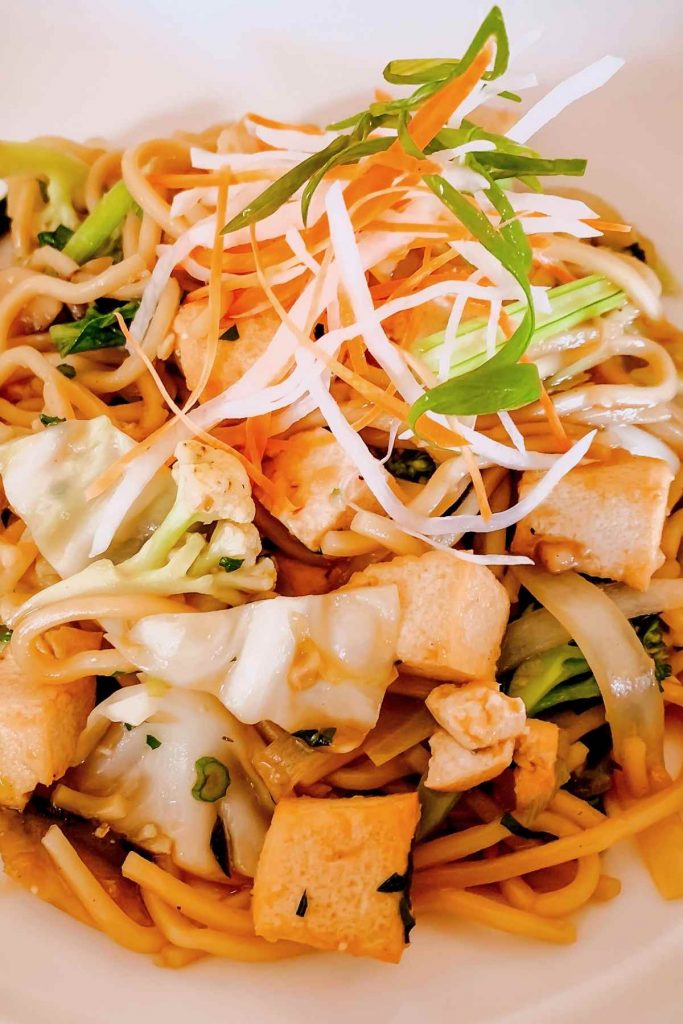 This is our go-to recipe for cleaning out the fridge. You can add almost any vegetable to it and you'll get an easy weeknight dinner in just 30 minutes!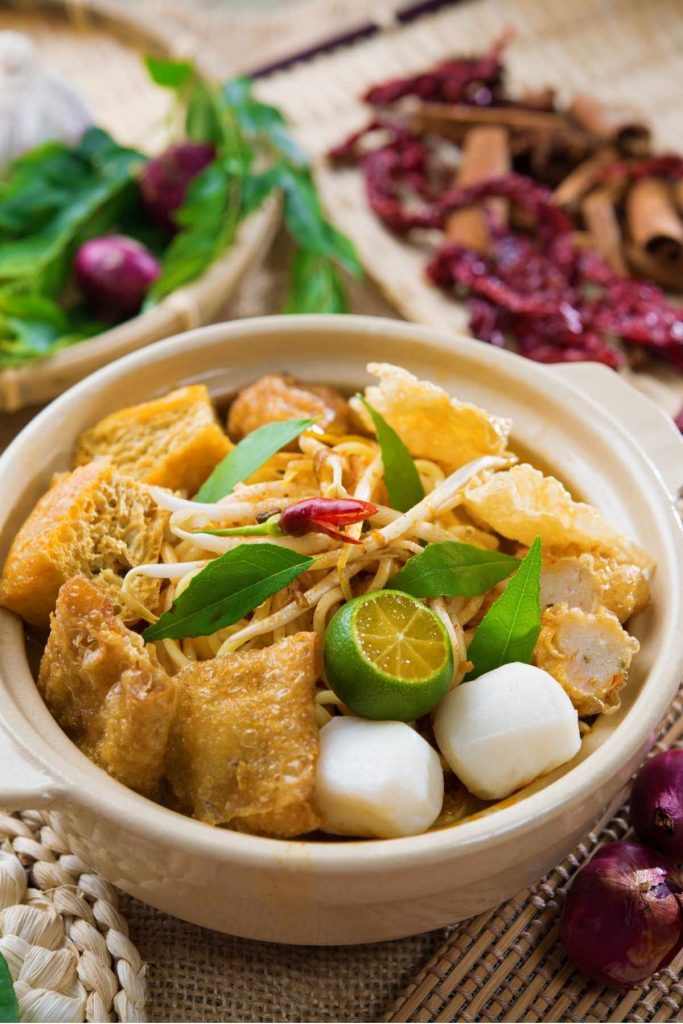 Perfect for busy weeknights, this quick and easy vegetarian noodle dish is ready and on the dinner table in only 20 minutes.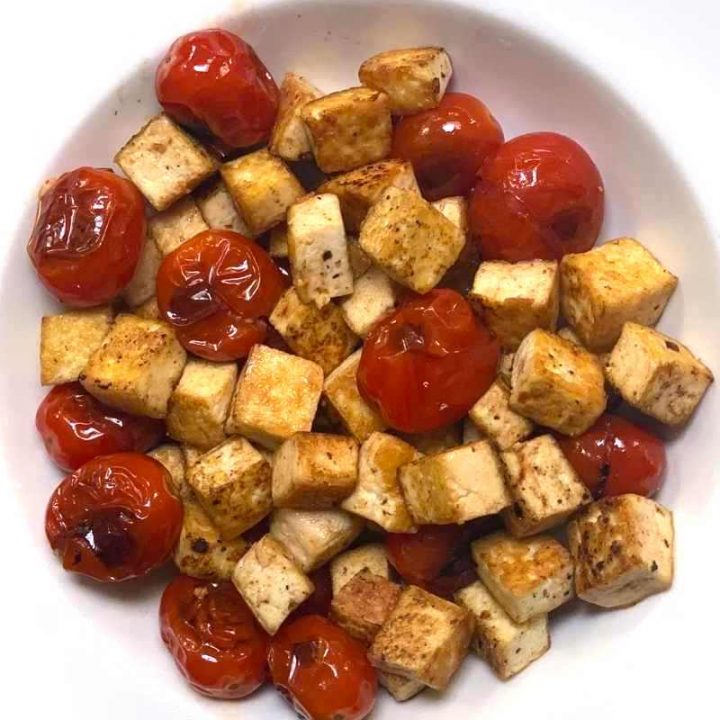 Easy Crispy Tofu Recipe
Crispy tofu with balsamic tomatoes is flavorful and versatile. You can easily change up the seasoning and it will be delicious in tacos, Buddha bowls, and soups or on its own.
Print
Pin
Rate
Ingredients
8

ounces

firm tofu

2

tablespoons

olive oil

divided

2

cups

grape tomatoes

or cherry tomatoes

salt and pepper

to taste

1

tablespoon

balsamic vinegar

or to taste
Instructions
Wrap the block of tofu in a kitchen towel or paper towels, bringing up the sides and pressing down lightly. Be careful not to press down too much as this could squeeze out all the water and make your tofu chewy.

Cut the block into cubes and pat gently once again with paper towels.

Then heat 1 tablespoon of the oil over medium-high heat in a non-stick skillet.

Once hot, add tofu carefully to the pan in one single layer. Allow the tofu to brown a little before turning it over. Sear the sides until golden in color. It will take about 15 minutes to cook the tofu properly. Transfer to a plate and set aside.

Add the remaining oil to the skillet. Then the tomatoes. Cover with the lid and cook for 5-7 minutes. Then press the tomatoes with a spatula. Cook for a few more minutes.

Add the tofu back to the pan. Season with salt and pepper to taste.

Finally, transfer everything to a plate and drizzle with balsamic vinegar. Serve and enjoy!
Tried this recipe?
Follow or tag us on Pinterest @izzycooking