If you love BBQ smoking, now is your chance to bring both the smell and flavors of BBQ right into your own backyard! In this article, we've rounded up 30 of the Best Smoker Recipes; from smoked ribs to meatloaf or even pulled pork, we've got you covered.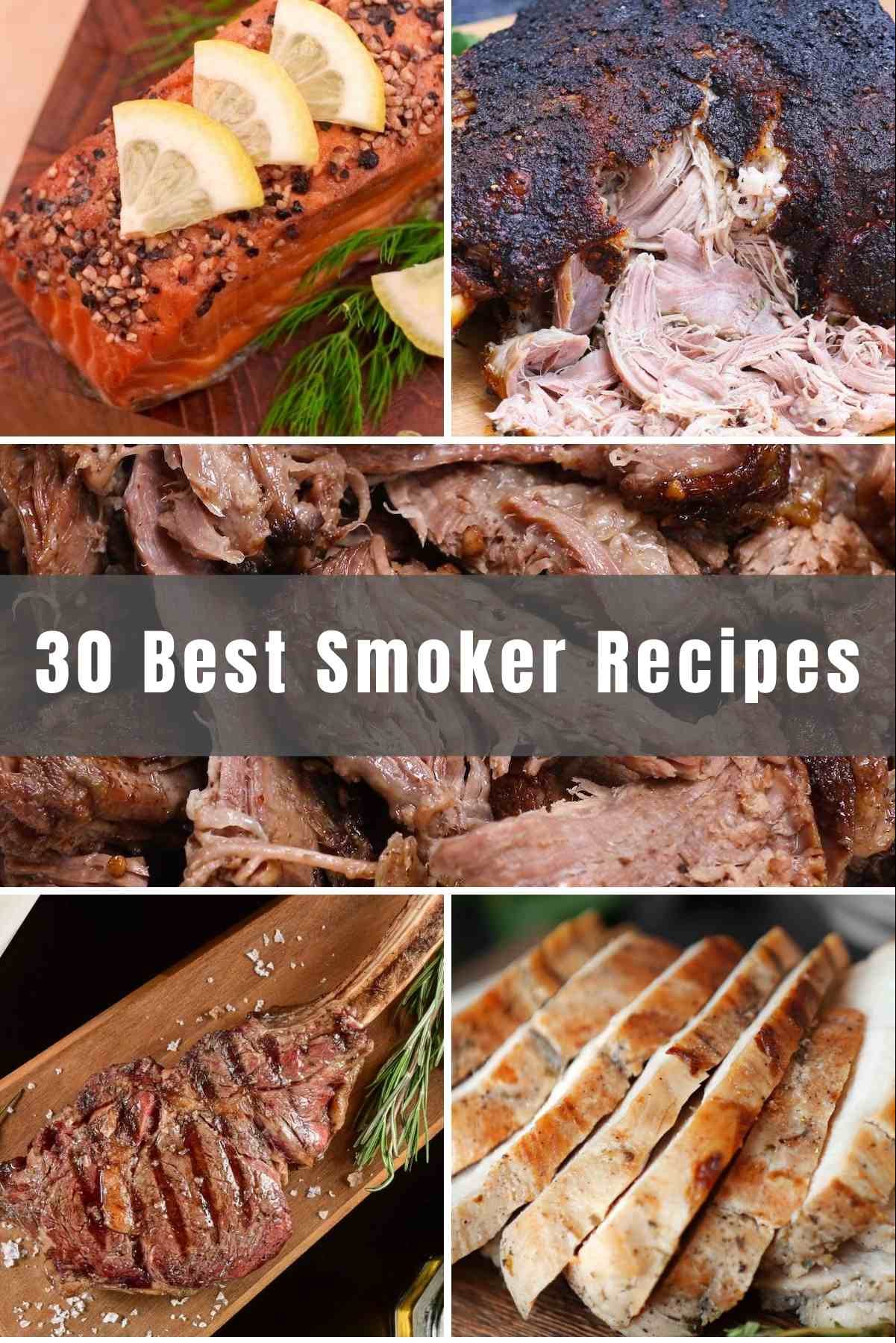 What's the Best Food to Cook in a Smoker?
Unsurprisingly, the best thing to smoke in a smoker is meat, and you can use any meat that you're craving to have that smoky flavor! No matter what you choose, you'll always be left with a piece of meat that is both incredibly juicy and flavorful.
Is Traeger a Good Smoker?
If you haven't heard of a Traeger, then you have no idea what you're missing! Traeger is a top-rated brand that makes smokers with excellent grilling capabilities. Traeger grills cook similarly to a high functional oven, while also providing that smoky flavor you're after. They top the lists because they are easy to use outdoors and give users the option to add in a wood-smoked flavor. That may sound expensive, but luckily there are a few different options available that allow buyers to stay within their budget. 
What's the Best Electric Smoker?
If you're the type to set it and forget it, then you may want to go the electric smoker route. They're also easy to use and are perfect for beginner smokers. They use wood chips to help you achieve that smoky flavor, but they don't require a flame. The best part? They don't require constant monitoring! This may leave you wondering: what is the best electric smoker? The Masterbuilt Electric Smoker from Amazon tops the list.
Easy Smoker Recipes for Beginners 
Are you ready for a fall-apart pork shoulder? With this smoked pork shoulder recipe, you'll have a dish that is not only mouth-watering but finger-licking good too! Plus, this recipe will teach you about the cut, smoking times and temperatures.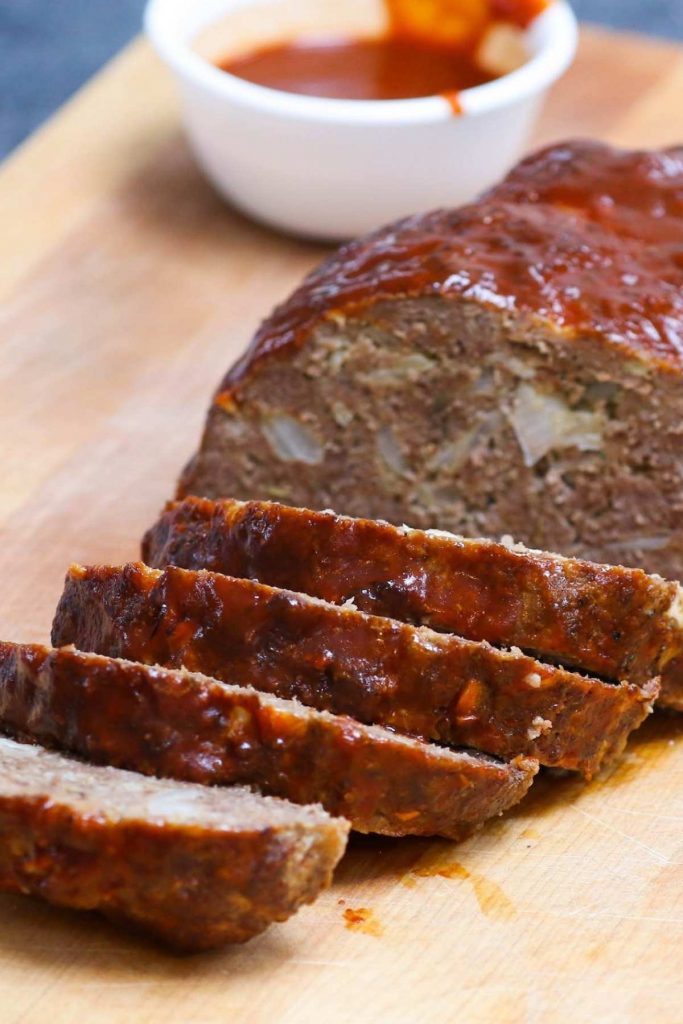 Both juicy and flavorful, this meatloaf recipe takes your traditional one and kicks it up a notch! From the tangy BBQ glaze to the ease of prep, this dish is one you have to try!
If you haven't heard of the 3-2-1 method before, now's your chance to give it a try! Here you'll not only smoke your ribs but you'll wrap them, put on a dry rub and smoke some more for that extra smoky flavour! Plus, this recipe is perfect for beginners!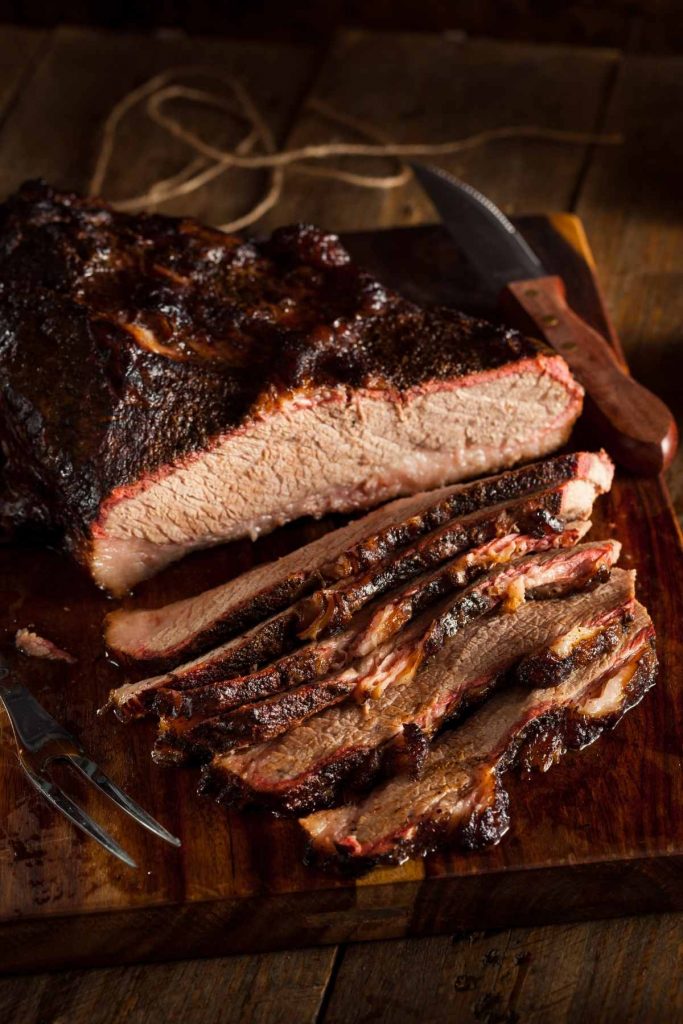 Your search for a delicious brisket is over! Here's an easy-to-follow guide that produces perfectly smoked brisket every time. This recipe will have you feeling like a pro once you're done, you'll be able to learn the basics of selecting, trimming and smoking your meat!
If you love a sausage that's juicy and full of flavor, then you've come to the right place! Smoking your sausage is sure to please your taste buds every time! This is a simple recipe that's easy to follow, whether you're new to smoking or not.
This recipe easily takes your ordinary holiday ham and gives it a new life. From the homemade spice rub to smoking the meat, this smoked ham with brown sugar glaze is a hit! Plus, the homemade brown sugar and maple glaze will leave both you and your guests wanting more.
Whether you're a fan of pork chops or not, you definitely will be after trying this one. You'll quickly learn how to smoke your chops in a smoker to absolute juicy perfection.
STOP! Before you read any further, make sure you have a Traeger grill. If you don't know what a Traeger is, scroll back to the beginning of the article where we briefly explained why Traeger grills are a great investment for smoker lovers. All you need to know is that with a Traeger, you'll make a Brazilian smoked tri tip that is tender, juicy and full of intense flavors.
Skip the deep fryer or oven and try smoking your wings instead! Smoking wings is the perfect method to make sure that they're crispy on the outside, but stay juicy on the inside. After trying this method, you'll never go back to frying or baking again!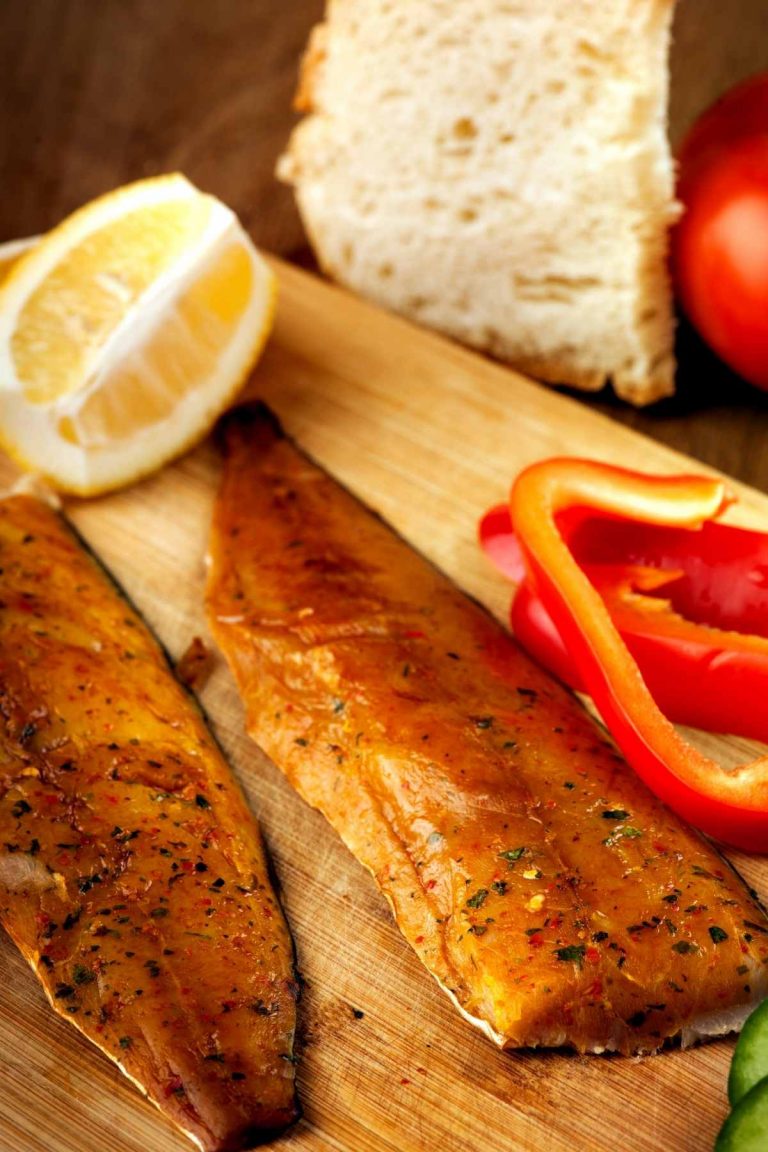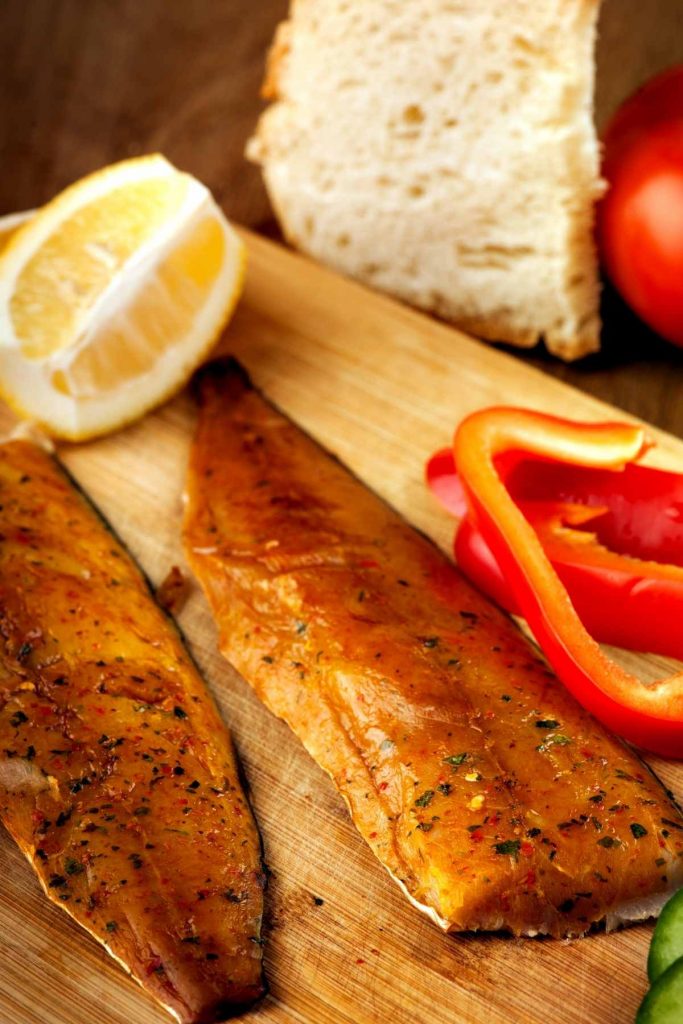 Whether it's farm-raised, wild, fresh or frozen – this recipe walks you through correctly smoking a fish. The important step here is to make sure you brine your fish beforehand. The result? The best-tasting fish you've ever had!
Coated in a homemade spice rub, smoked chicken thighs are a dish you don't want to miss! Smoked to tender perfection, these chicken thighs are nothing short of flavorful. You can eat them as is or serve them with your favorite BBQ sauce.
Unique Smoker Recipes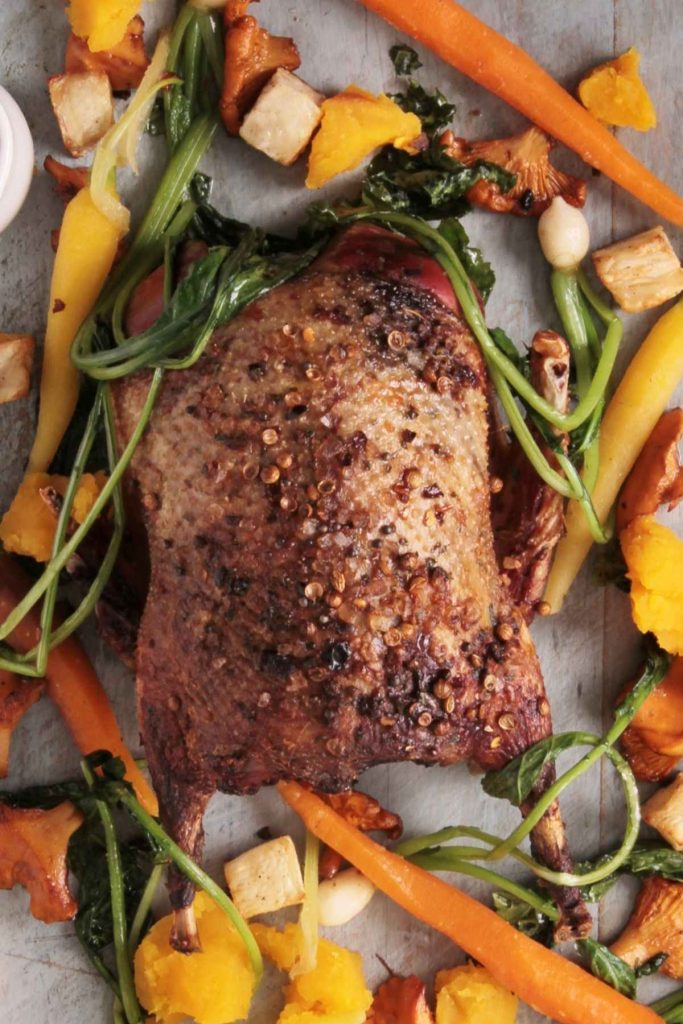 During the holidays, smoked duck is a staple dish in many households. With this recipe, you can recreate your holiday memories and satisfy your cravings.
Don't judge until you try it! Smoked bologna is salty, delicious and incredibly affordable. It's one of those meats that you hate to love and love to eat!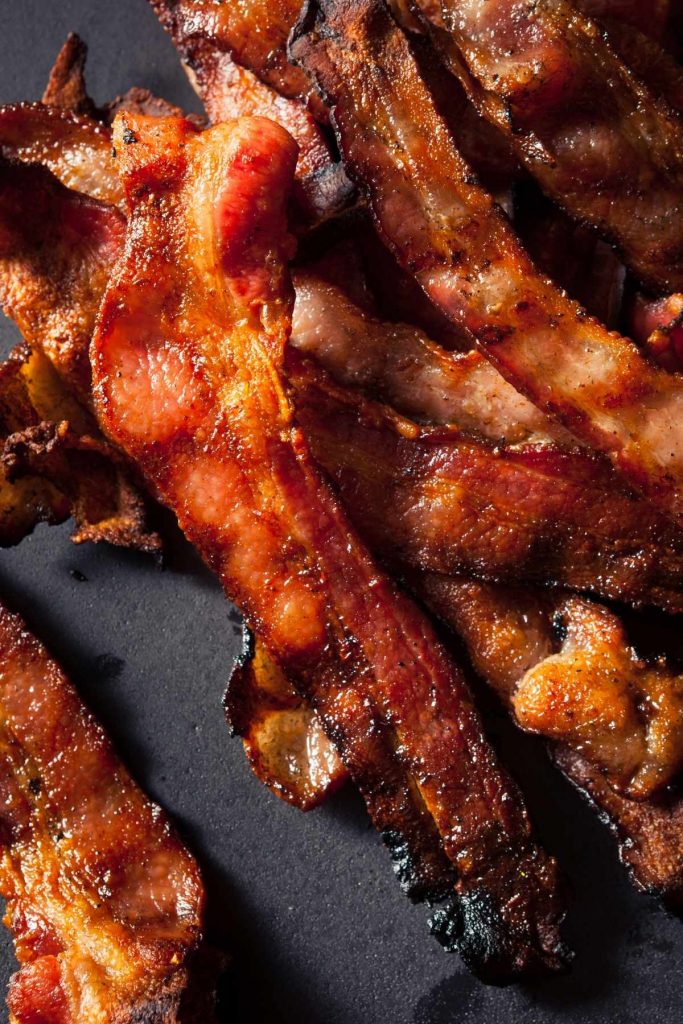 If you want the best bacon you've ever eaten, then stop here! This is a recipe that effortlessly gives your bacon that extra bit of flavor it was missing. It's quick, easy and perfect for morning meals.
Here's your chance to use your Traeger again! With this recipe, you'll get the chance to make an unforgettable smoked cream cheese dip. You can eat it warm and fresh off the grill or chill and enjoy.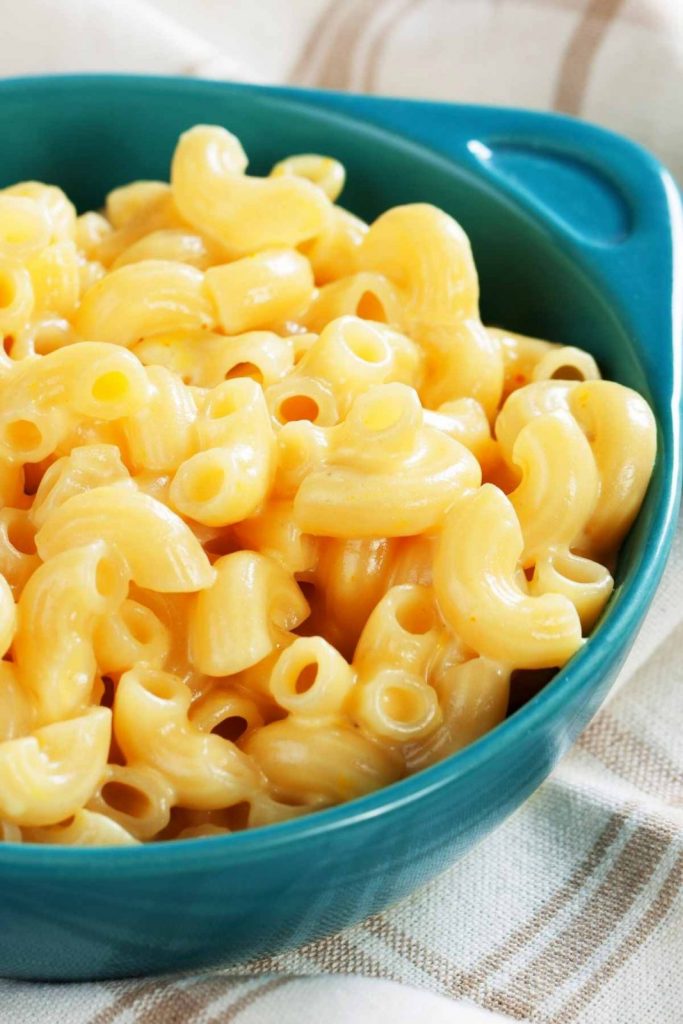 What BBQ is complete without Mac and cheese? Well just imagine how incredible it would taste if you could smoke it the same way you do your meat! This dish is extra cheesy and you can add your own flair to it by using any toppings you want!
Smoked queso dip is your regular cheese dip kicked up a notch! It's filled with tons of flavor and ooey-gooey cheesiness but the fun doesn't stop there, this dip is also loaded with sausage, and spicy jalapeños.
Healthy Smoker Recipes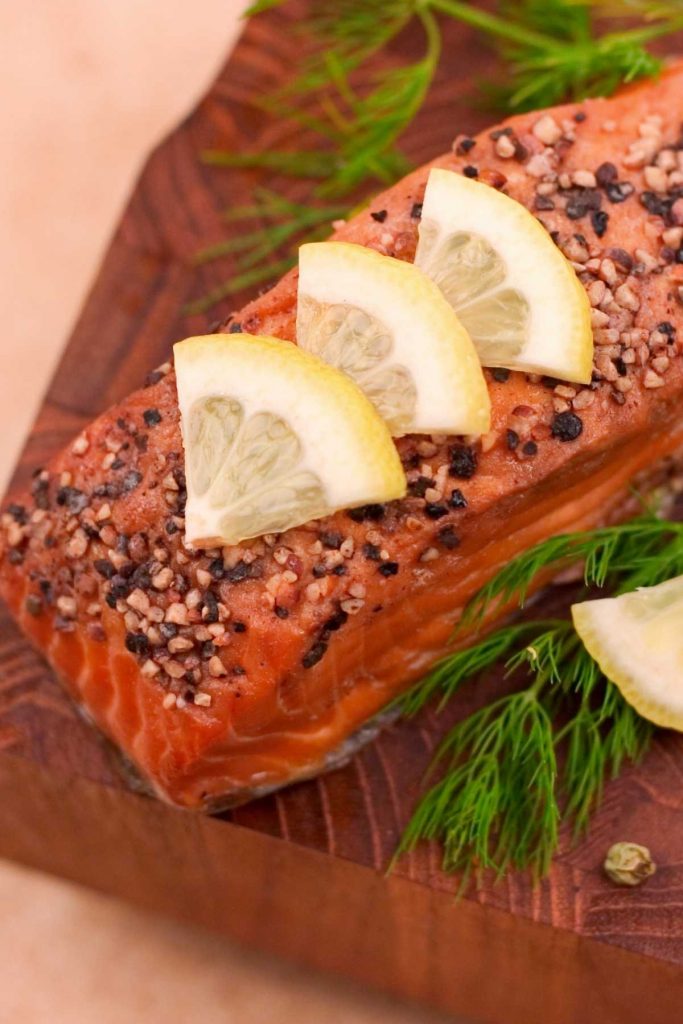 Are you ready for the best smoked salmon you've ever tried? Well, look no further! Not only is this an easy recipe, but you'll get to bite into a fresh, tender and flavorful piece of smoked salmon.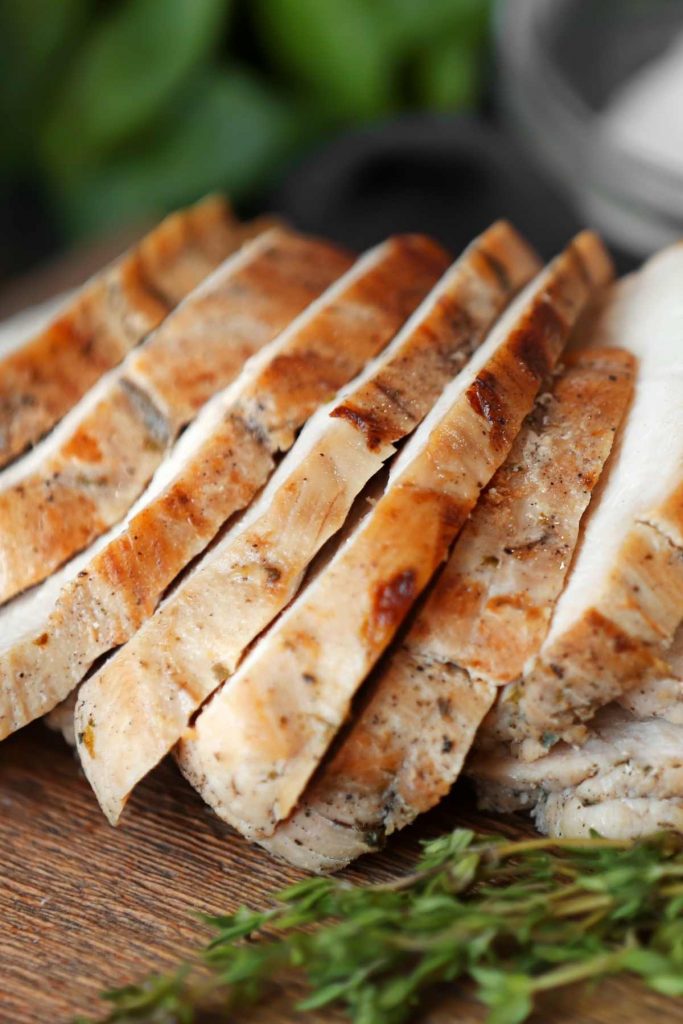 Smoked turkey breast is so juicy that you'll be asking yourself what took you so long to try this! Perfect for any holiday dinner, this recipe gives you a juicy piece of meat that's full of delicious flavors.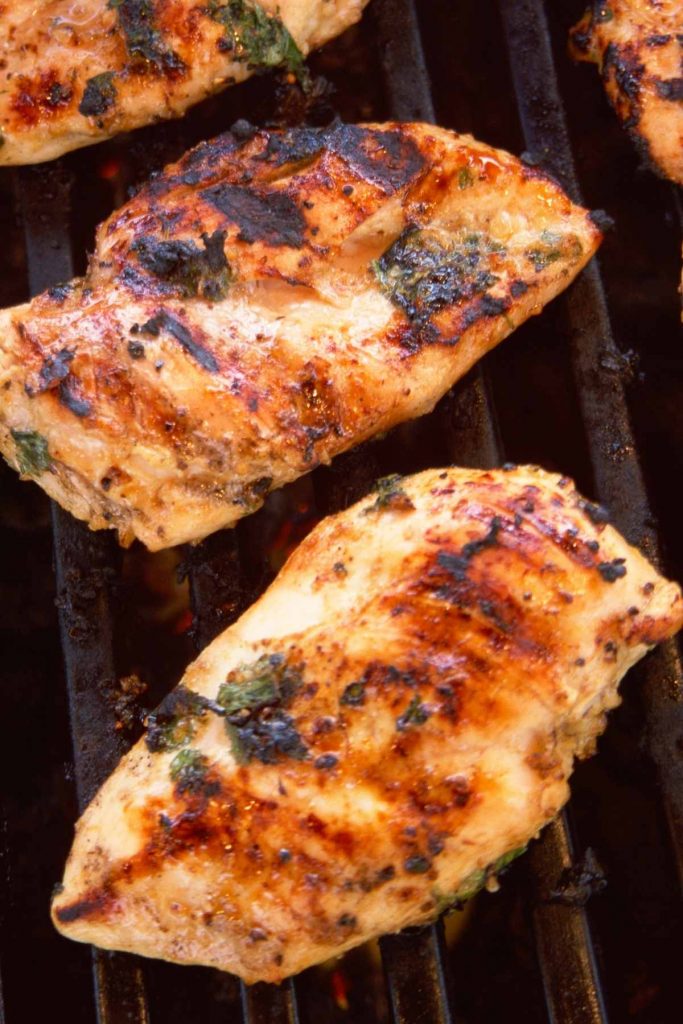 If you're looking for a meal that's high in protein, then stop here! Traeger smoked chicken is packed with 26 grams of protein per serving. It's a lean piece of meat that has Mexican seasonings and is both juicy and tender. This chicken is perfect to serve on sandwiches, or in tacos and salads.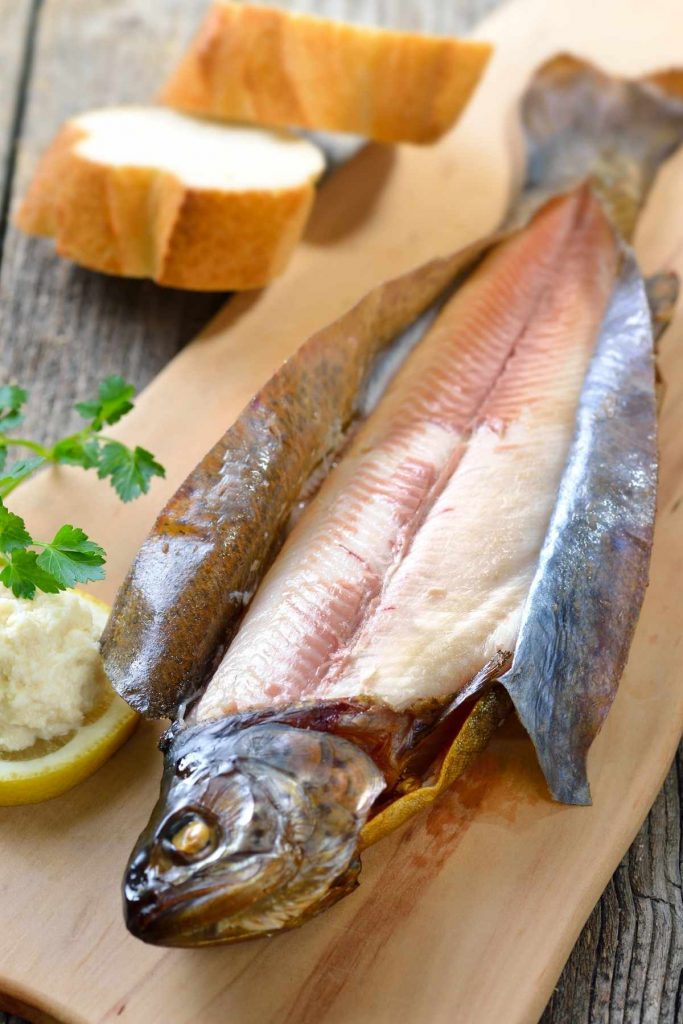 You may feel hesitant to give this recipe a try because you'll have to cook a whole fish, but you are promised that it is well worth it! From the brine to the prep and the cooking, this recipe will have you wanting to eat smoked trout again and again.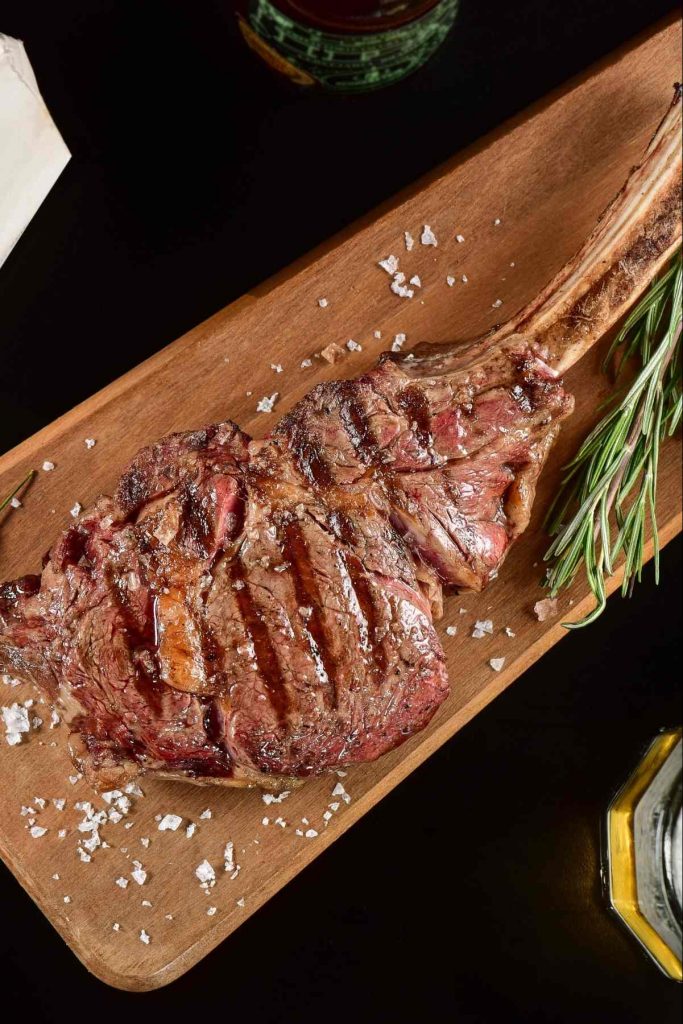 If you're ready for an irresistible taste, then you definitely don't want to miss out on this incredible dish! Smoked prime rib turns out juicy and tender with an irresistible woody, smoky flavor.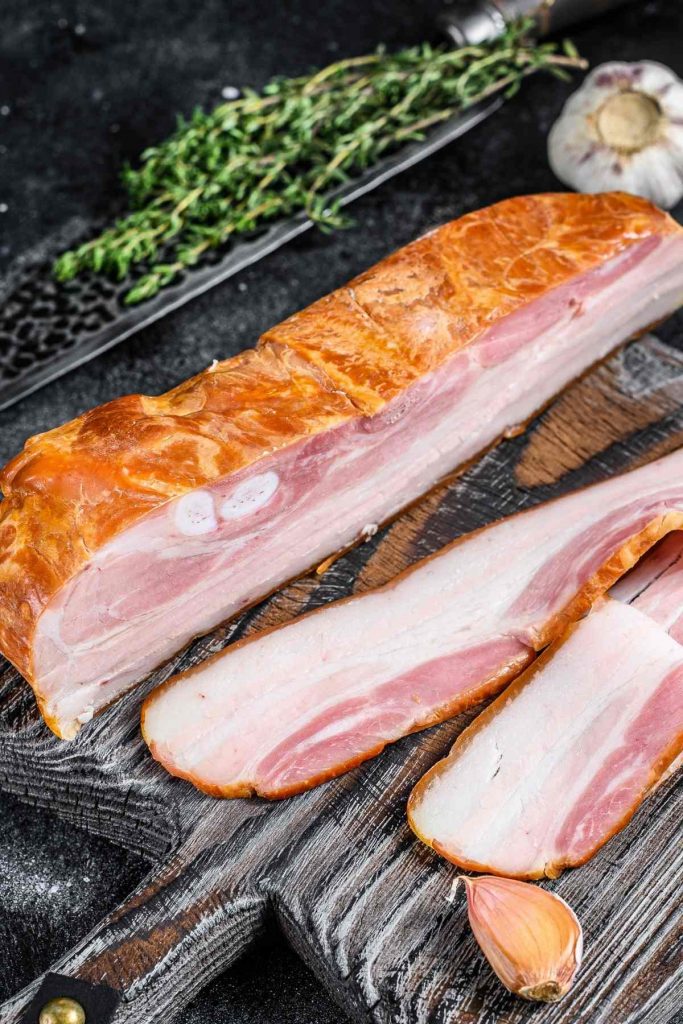 Juicy, chunky, and tender meat, that's exactly what you'll get with this recipe! The natural flavours of smoked pork belly perfectly combine with the tastiness of smoky wood for a melt-in-your-mouth dish that'll have you and your family coming back for more.
Delicious Smoked Meat Recipes
Don't worry if you don't have a smoker, with this recipe you'll get to experience smoked turkey on a grill with the same great taste! It's juicy, full of flavor and it's waiting for you to make it.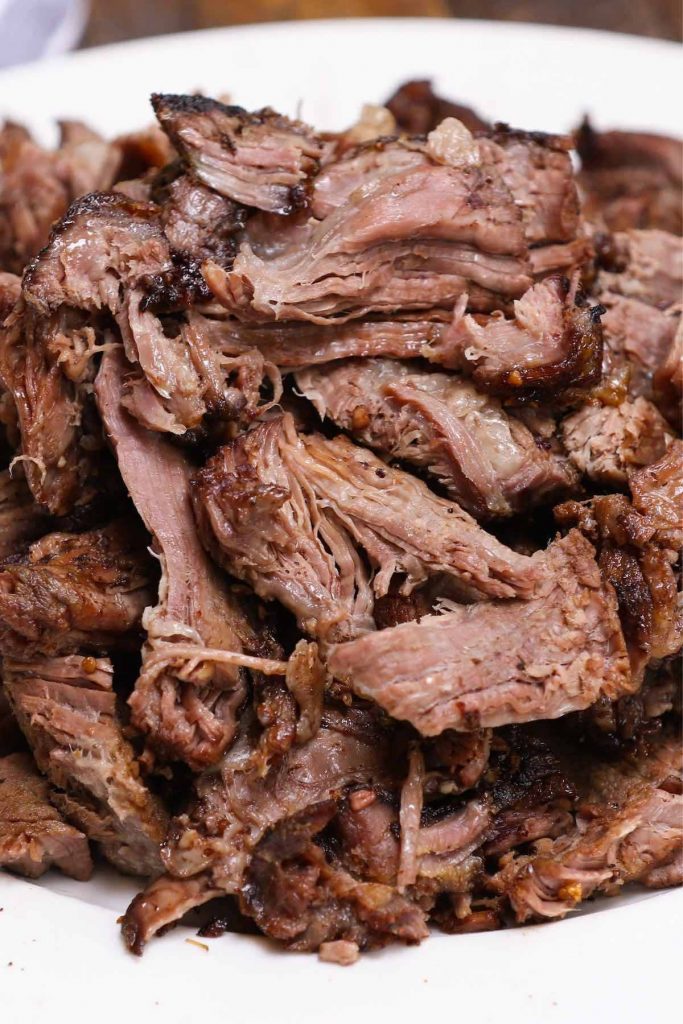 Have you tried your hands at chuck roast and found that it always comes out dry? Then you've come to the right place. This smoked chuck roast is tender, juicy and has irresistible barbecue flavors!
Using this homemade seasoned dry rub, you'll be able to enjoy a beautifully smoked pork loin. Here you will cook this piece of meat slow and low to produce a smoky crust and juicy interior.
What isn't there to love about pork butt? In this recipe, you'll get a tender, fall apart smoked pork butt dish to remember. It's super easy to make and even easier to eat.
This smoked jerky recipe takes a step back from traditional smokers in favour of an electric smoker. It's a simple recipe with few ingredients but it produces meaty jerky. Marinate the beef overnight and snack on them all day!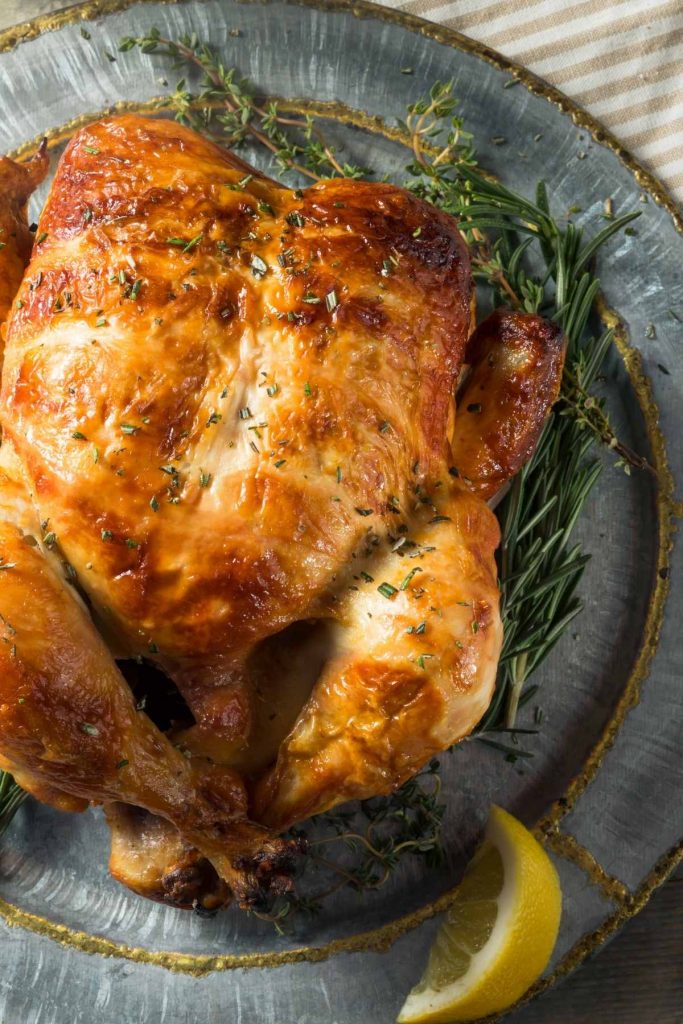 Whether you're a beginner or a pro, smoking chicken is the way to go! From the brown sugar to the garlic, this easy chicken will definitely impress both you and your taste buds.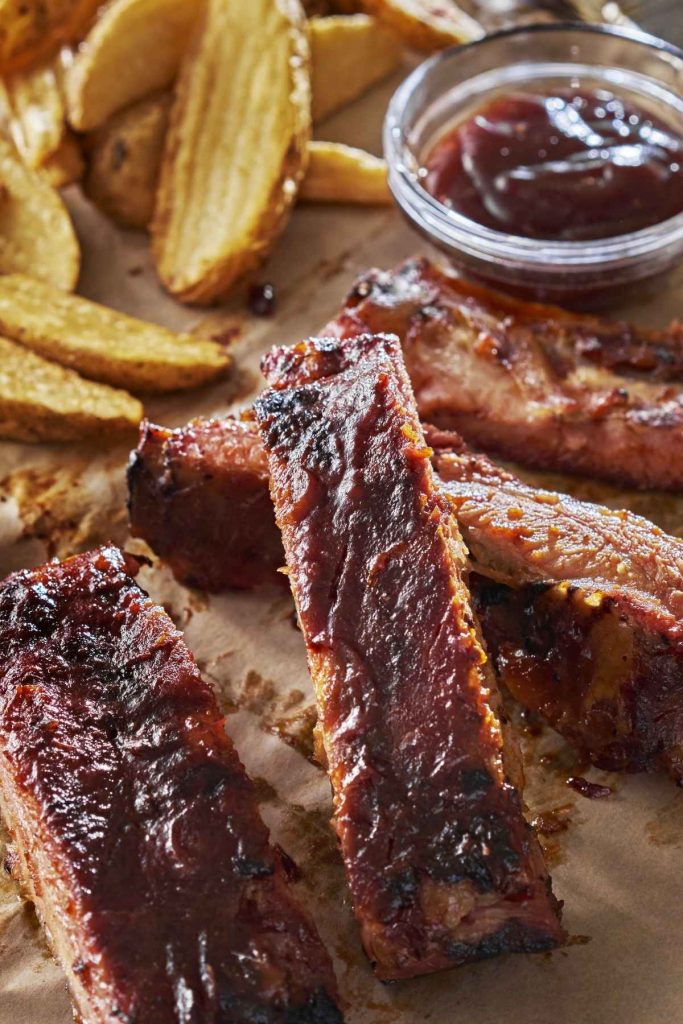 Are you ready to bring the flavors of Texas into your home? With this show-stopping recipe, you'll have ribs that are seasoned to perfection and then smoked until they melt in your mouth.  
Is Smoked Fish Healthy?
You may think that smoking takes away its nutrients or introduces harmful chemicals. Well, smoked fish is rich in healthy fats such as omega-3. Plus, the types of fish suited to smoking are fattier with higher concentrations of these beneficial fats. The main downside is smoked fish tends to be higher in sodium. Cold smoked fish also has some risk of listeria when not carefully prepared.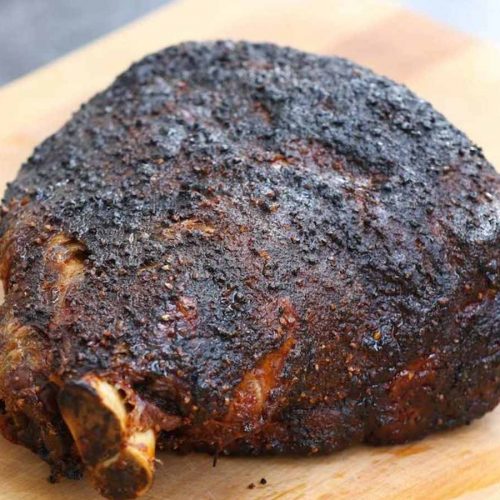 Best Smoker Recipes (Smoked Pork Shoulder Recipe and More)
Smoked Pork Shoulder is one of our favorite smoker dishes. With this recipe, you'll have a dish that is not only mouth-watering but finger-licking good too! Plus, this recipe will teach you about the cut, smoking times and temperatures.
Print
Pin
Rate
Ingredients
4-6

lb

pork shoulder

or pork butt

2

tablespoons

yellow mustard

bbq sauce
Smoked Pork Shoulder Rub
4

tablespoons

brown sugar

1

tablespoon

kosher salt

or to taste

2

teaspoons

black pepper

2

teaspoons

paprika

2

teaspoons

garlic powder

2

teaspoons

onion powder
Instructions
Remove the pork shoulder from the fridge to rest at room temperature for up to one hour before smoking. Trim off skin and excess fat if needed.

Make the rub in a small bowl by mixing the brown sugar, salt, pepper, paprika, garlic powder, onion powder and optional cayenne.

Spread the mustard all over the pork shoulder with your hands. Then spread the rub evenly on all sides. Insert a wireless thermometer probe into the middle of the shoulder.

Heat the smoker to 225°F, add water-soaked wood such as apple or cherrywood as needed.

Once the temperature is stable, add the pork shoulder. Close the lid and adjust the vents for optimal smoke flow.

Smoke for 90 minutes per pound (about 9 hours for a 6 pound shoulder). The internal temperature should reach 185°F for slicing or 195-200°F for pulled pork. For a milder smoke flavor, wrap the meat in foil after 5 hours and continue smoking.

Remove the pork shoulder to a carving board and rest for 30 minutes to get juicier meat.

Slice the meat with a carving knife or shred using two forks (or meat claws). Serve with optional BBQ sauce!
Tried this recipe?
Follow or tag us on Pinterest @izzycooking