If you're looking for something new to make with a sirloin tip steak, take a look at the list below! We've collected 10 of the best sirloin tip recipes that are easy to make at home. 
Sirloin tip is a lean cut of beef that's often prepared braised or stewed. Marinating the meat adds flavor and helps to make the steak more tender. With a little finessing, sirloin tips can be just as tender and delicious as more expensive cuts of beef!
Pro Tips: How to Tenderize Sirloin Tip Steak
Sirloin tips can be marinated and kept in the fridge for at least 6 hours or up to 24 hours. A meat mallet can also be used to tenderize the meat.
Top Sirloin Tip Recipes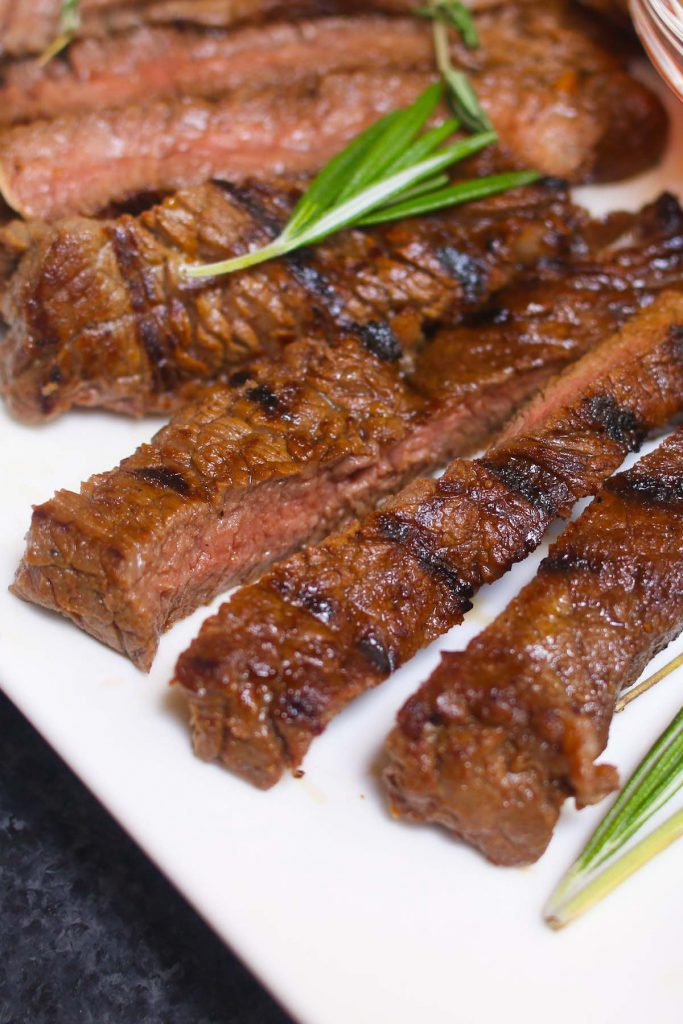 The simple balsamic and honey marinade transforms this lean cut into a tender steak that melts in your mouth! Cook it on the grill or fry it up in a skillet on your stove.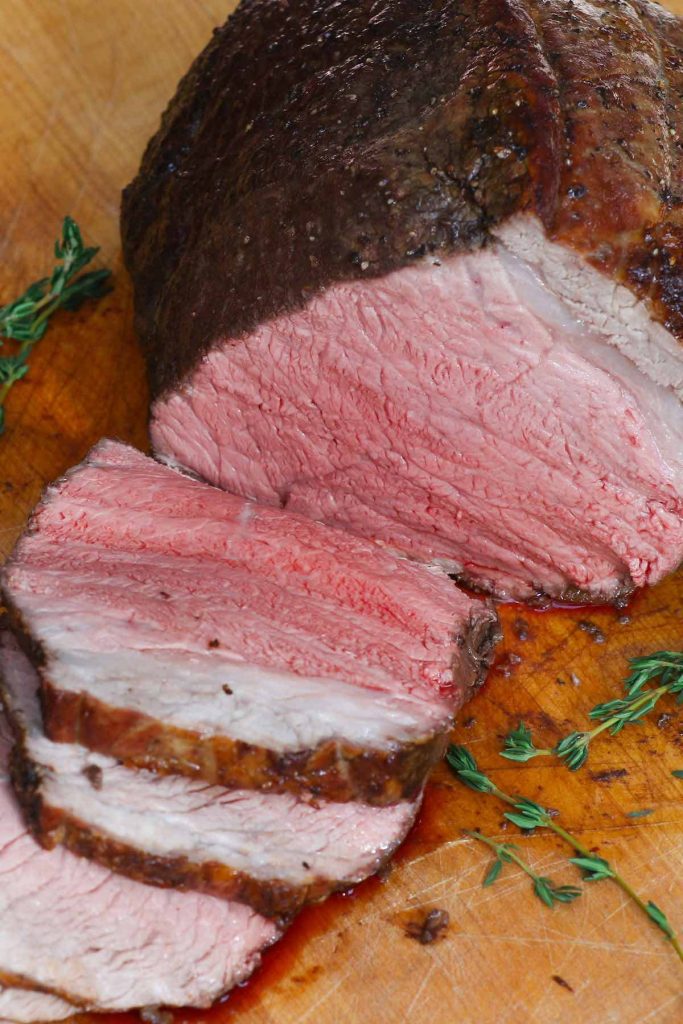 This roast is tender, juicy, and full of delicious beefy flavors. Serve it with your favorite potato dish and a side of glazed carrots!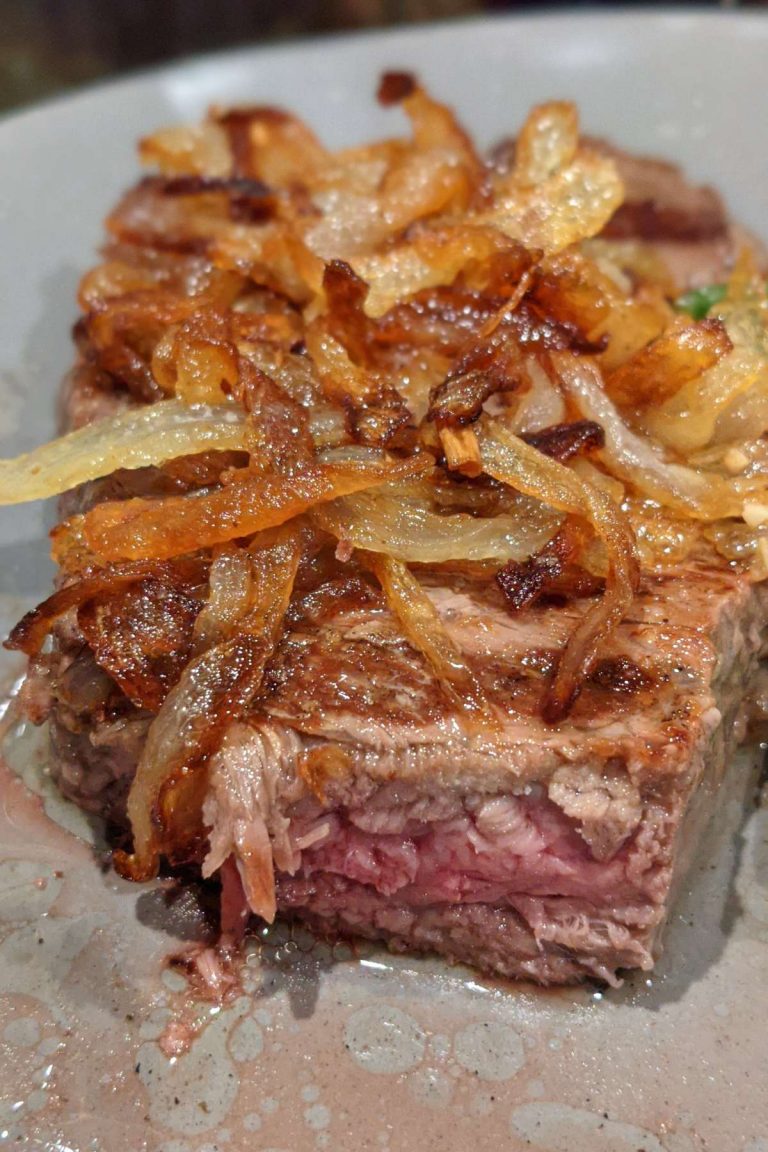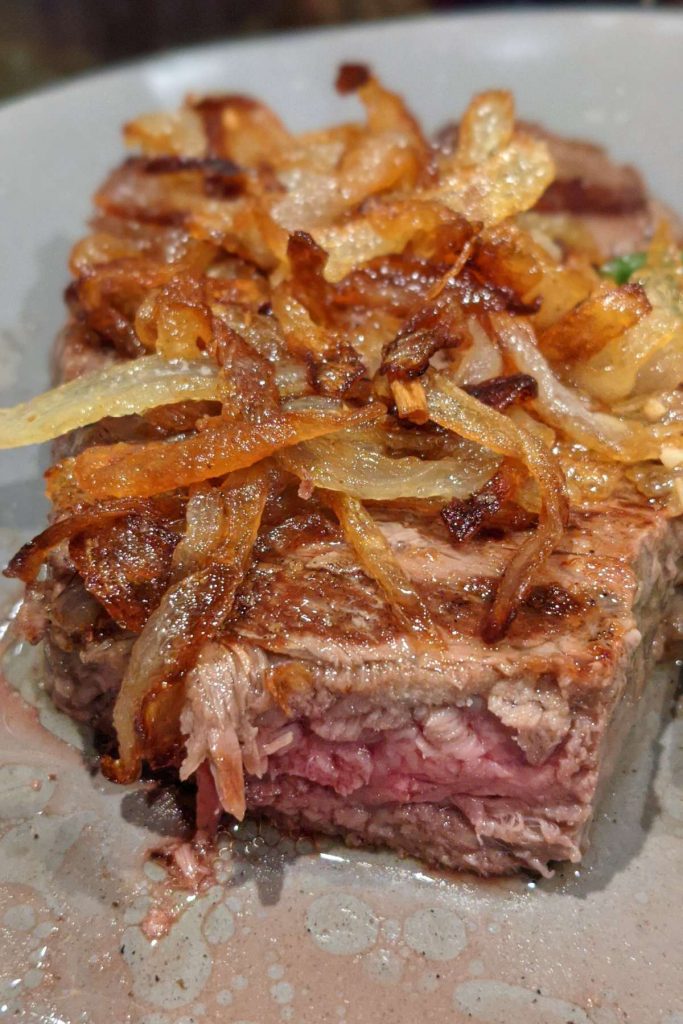 You can't go wrong with steak and onions! The marinade in this recipe includes Coca-cola which helps to tenderize the meat. Serve it with roasted potatoes and your favorite green veggie.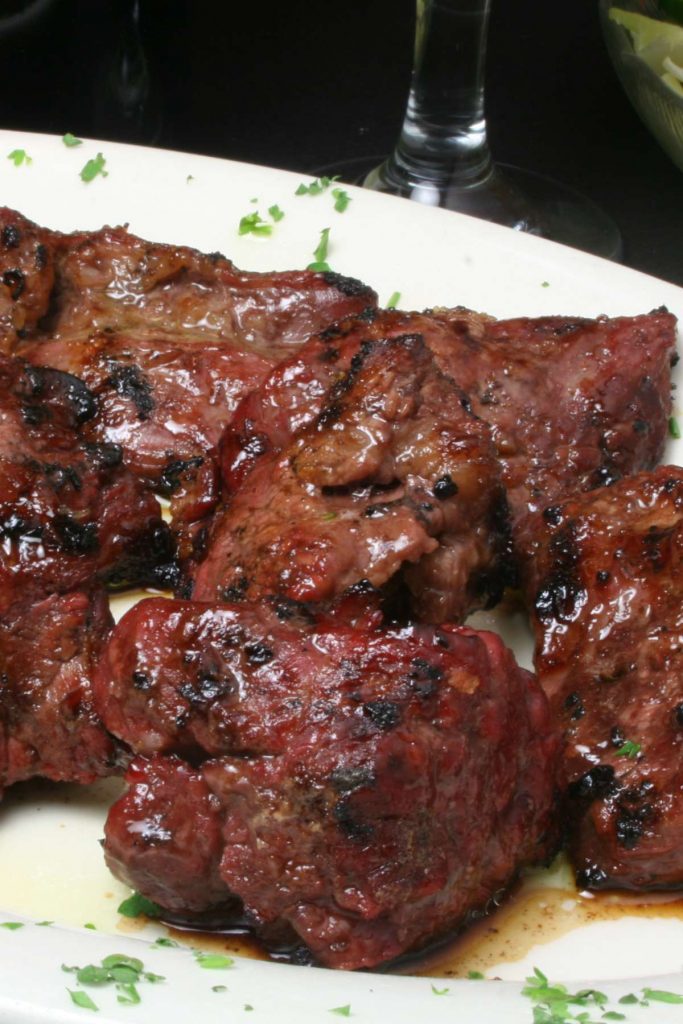 This sirloin tips recipe couldn't be easier! The beef is marinated for at least an hour and is then roasted in the oven. Take a few minutes to prepare the marinade in the morning, and then serve the beef hot from the oven for dinner!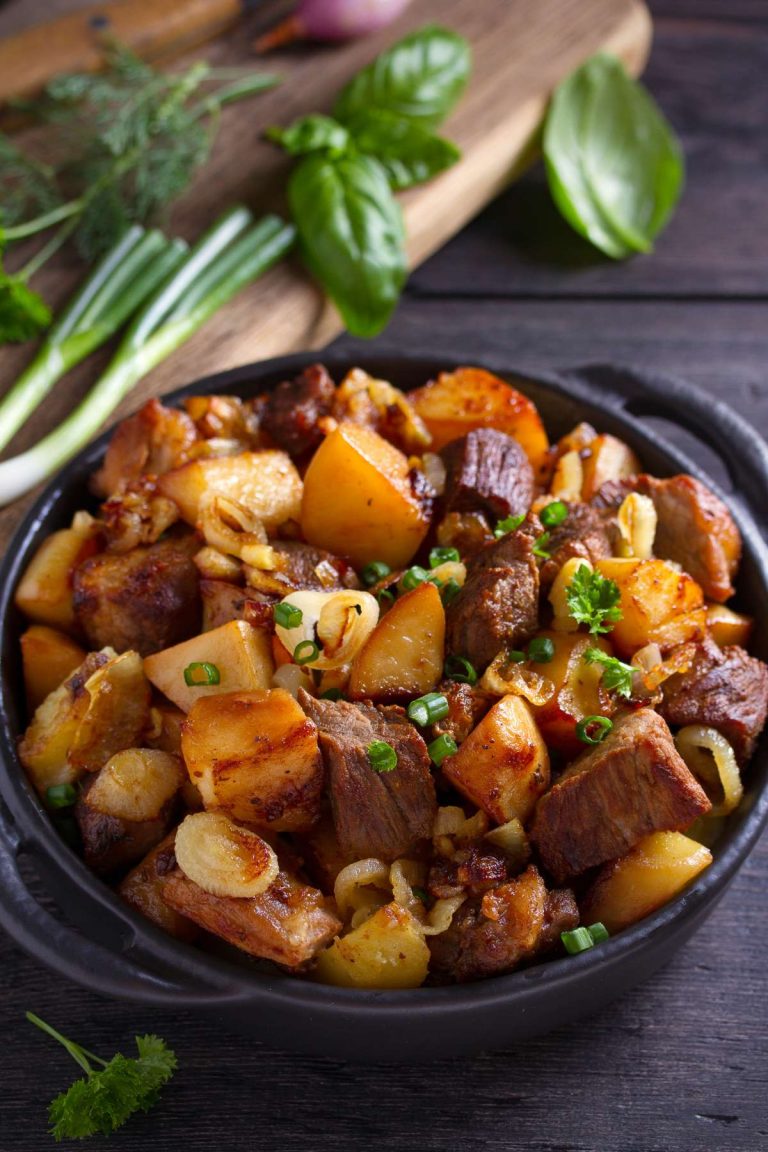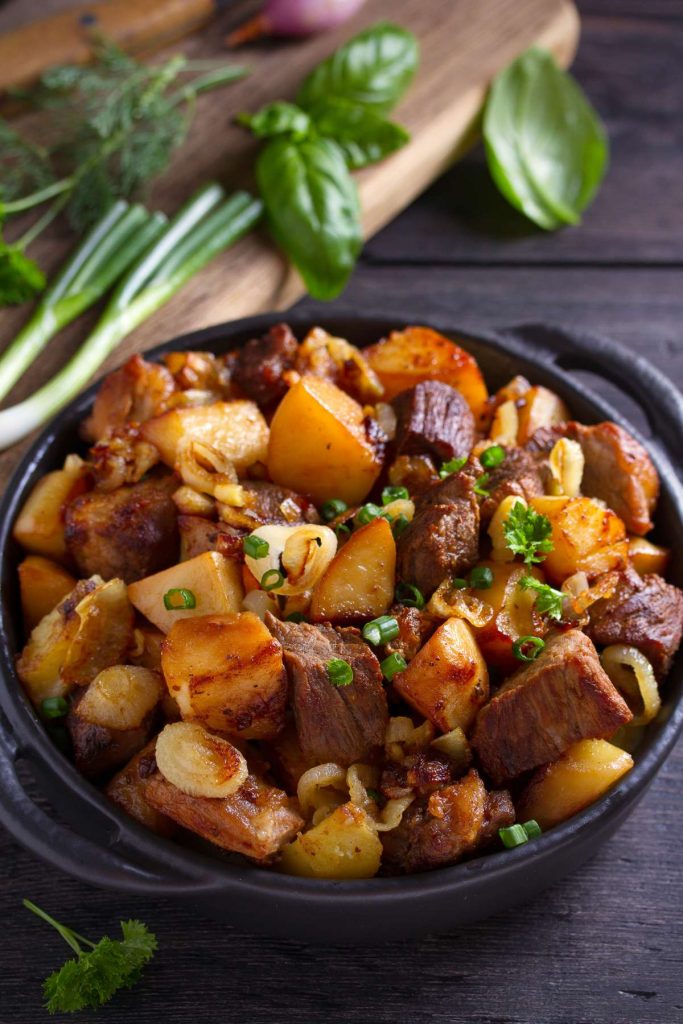 Your family will love the flavors of this dish! It's perfectly seasoned with garlic, rosemary, and oregano, and because it includes potatoes, all you need to do is prepare a veggie to serve along the side!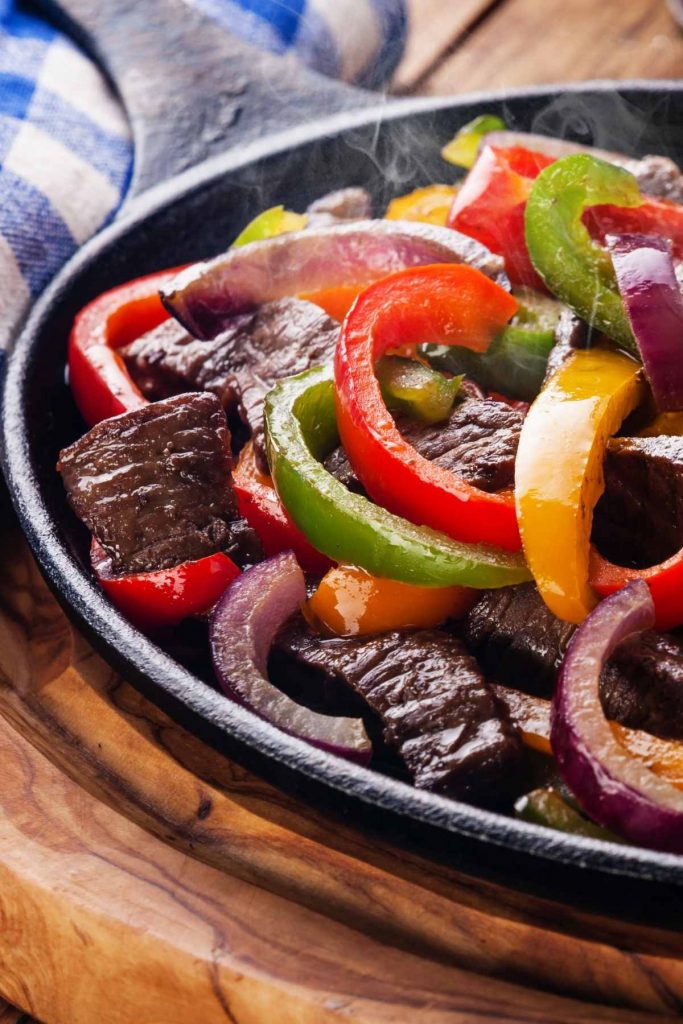 The steak in this dish is cut into bite sized pieces and then marinated overnight for excellent results. Serve it with steamed rice for a delicious and satisfying meal!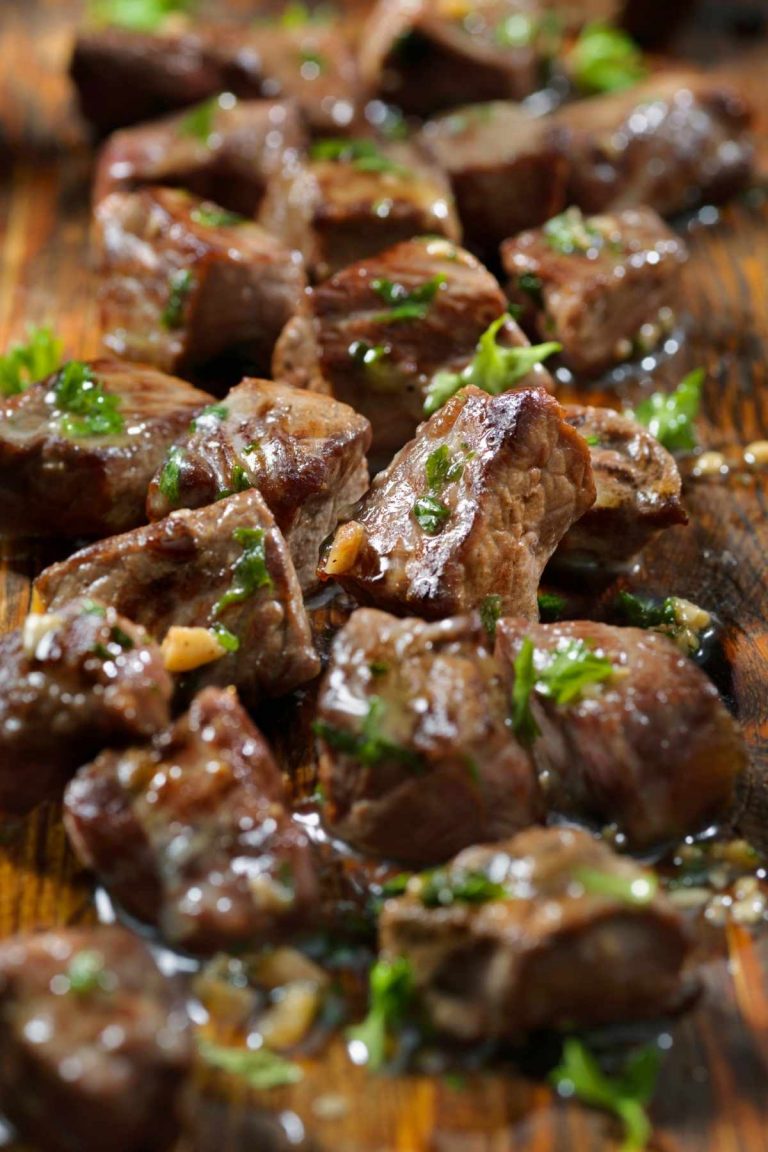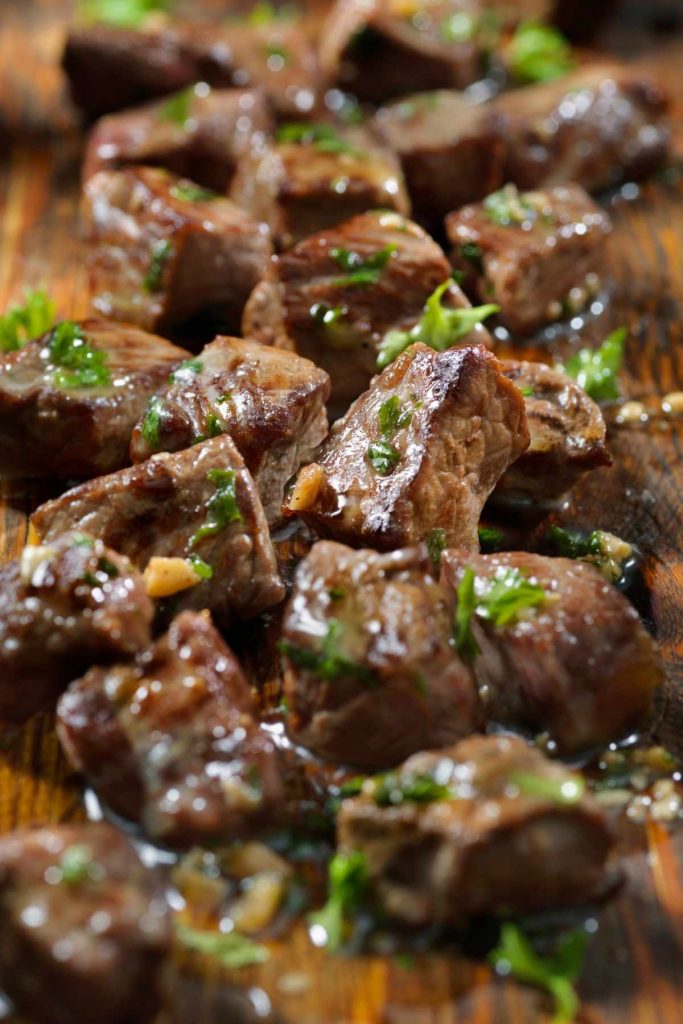 You won't believe how easy this dish is! After cutting the meat into cubes, it's seared in a hot pan and cooked for just 5 minutes! Serve it with steamed rice and roasted asparagus for a complete and healthy meal!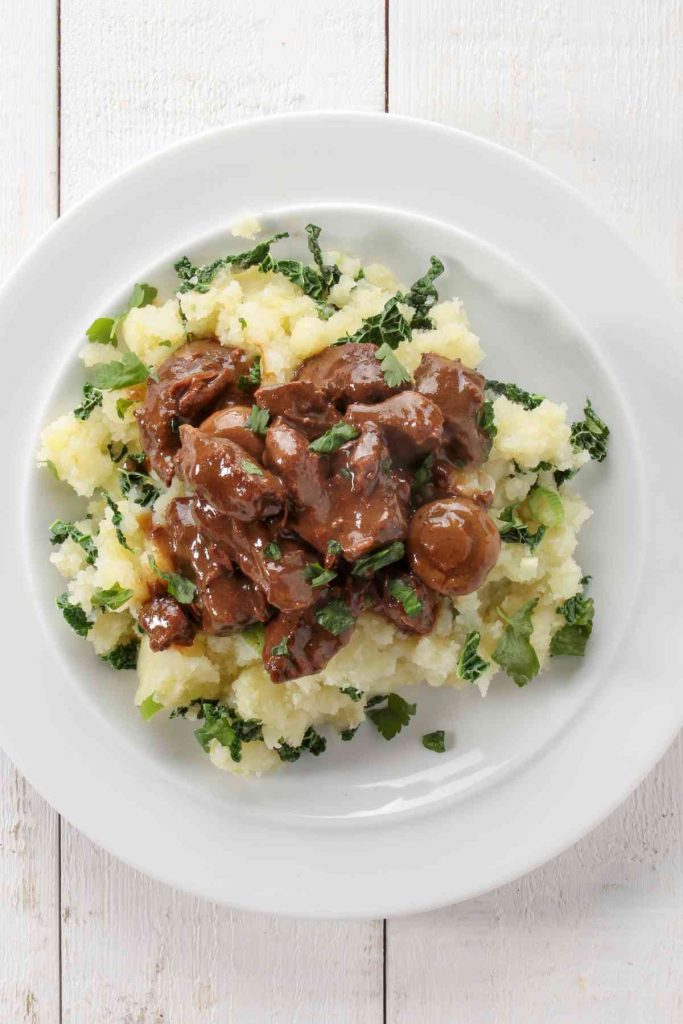 Prep the ingredients in this recipe in the morning, and let your slow cooker do the heavy lifting! When you get home you'll have a delicious saucy dish waiting for you. All you need to do is whip up your favorite sides!
The shallot butter in this recipe is homemade and incredibly easy to make! The steak is topped with the butter when it comes off the grill. Serve this dish with roasted potatoes and sour cream.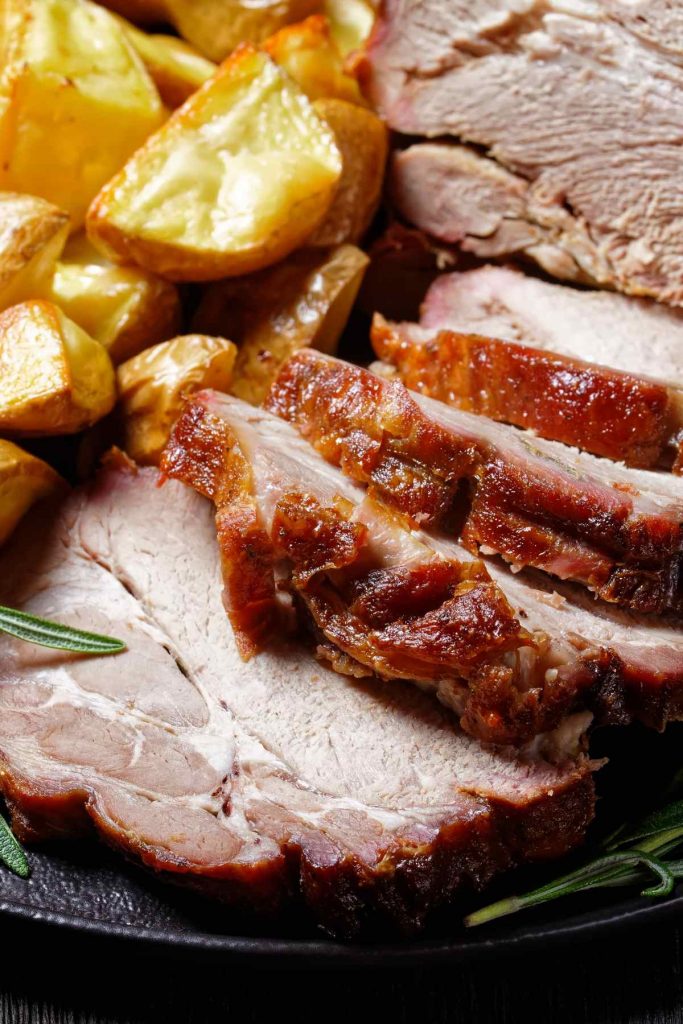 One-pan dishes are the perfect solution to our busy lives. Serve this meal on a Sunday evening and enjoy it with your family!
You May Also Like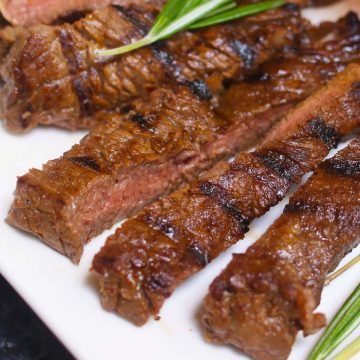 Easy Sirloin Tip Recipe
The simple balsamic and honey marinade transforms this lean cut into a tender steak that melts in your mouth! Cook it on the grill or fry it up in a skillet on your stove.
Print
Pin
Rate
Ingredients
For the Marinade
2

tablespoons

balsamic vinegar

3

tablespoon

honey

1/3

cup

olive oil

2

cloves

garlic

minced

1/3

cup

low sodium soy sauce

1/2

teaspoon

freshly ground black pepper
Steak
1 1/2

pounds

sirloin tip steak
Instructions
Make the Marinade
In a medium bowl, whisk together the balsamic vinegar, honey, olive oil, garlic, soy sauce, and ground pepper.

Add the steak to the mixture and use a spoon to coat the meat evenly on all sides.

Cover with plastic wrap and marinate for 4 hours and up to overnight in the refrigerator.

Let the steak sit in the marinade at room temperature for 30 minutes before cooking. Remove the steak from the marinade and wipe off excess liquid with paper towels. This is to help better searing.
Grill the Steak
Preheat grill to 450°F (232°C). Grease the cooking grates with oil to prevent sticking.

Place the steak on the grill, cover and cook for 2-3 minutes with the lid closed. (Make sure the grates are hot enough before putting the steak on.)

Open the lid and flip the steak. Cover and grill the other side for 2-3 minutes.

Check doneness: Insert an instant meat thermometer into the thickest part of the steak. Remove the steak from the grill at 120°F (51°C) for rare, 125°F (52°C) for medium-rare, and 135°F (57°C) for medium. (The temperature will rise a few degrees while resting)

Rest the Meat: Remove your steak to a cutting board and let it rest covered with aluminum foil for 5 minutes. This allows the juices to redistribute through the meat.

Cut against the grain: Slice thinly against the grain and serve with your favorite sauce.
Tried this recipe?
Follow or tag us on Pinterest @izzycooking